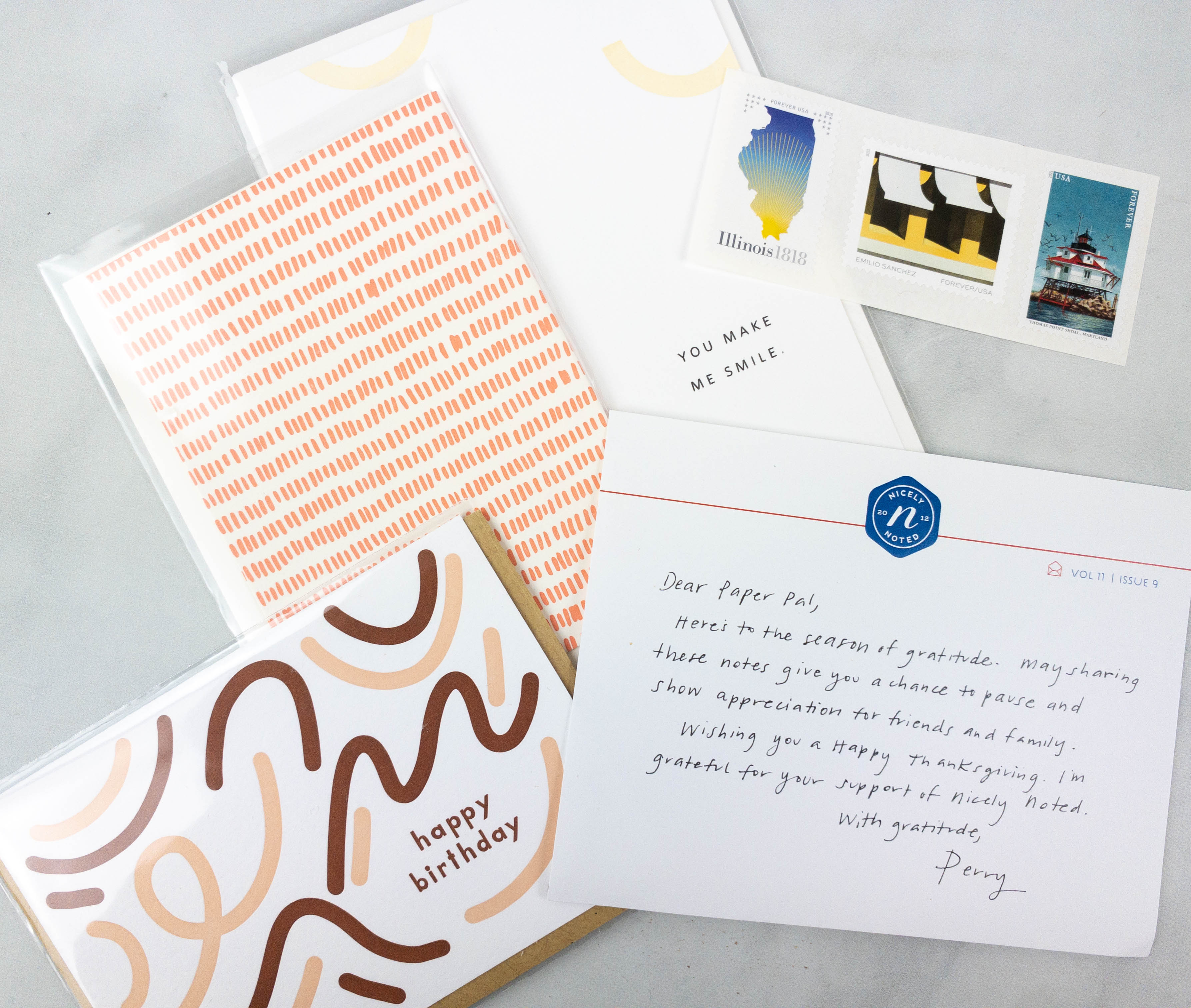 Nicely Noted is a monthly greeting card subscription. With every mailing, you'll receive a collection of handmade letterpress cards, plus the stamps to send them. This is art to give away, not to keep! This subscription is absolutely perfect for anyone who wants to start (or continue) sending letters in the mail to family and friends. A monthly subscription is $20, with free shipping.
DEAL: You can get 20% off from your first month by using the code NICE20.
Nicely Noted's greeting card subscription made the list in our 2021 readers' choice list of best stationery & greeting card subscriptions!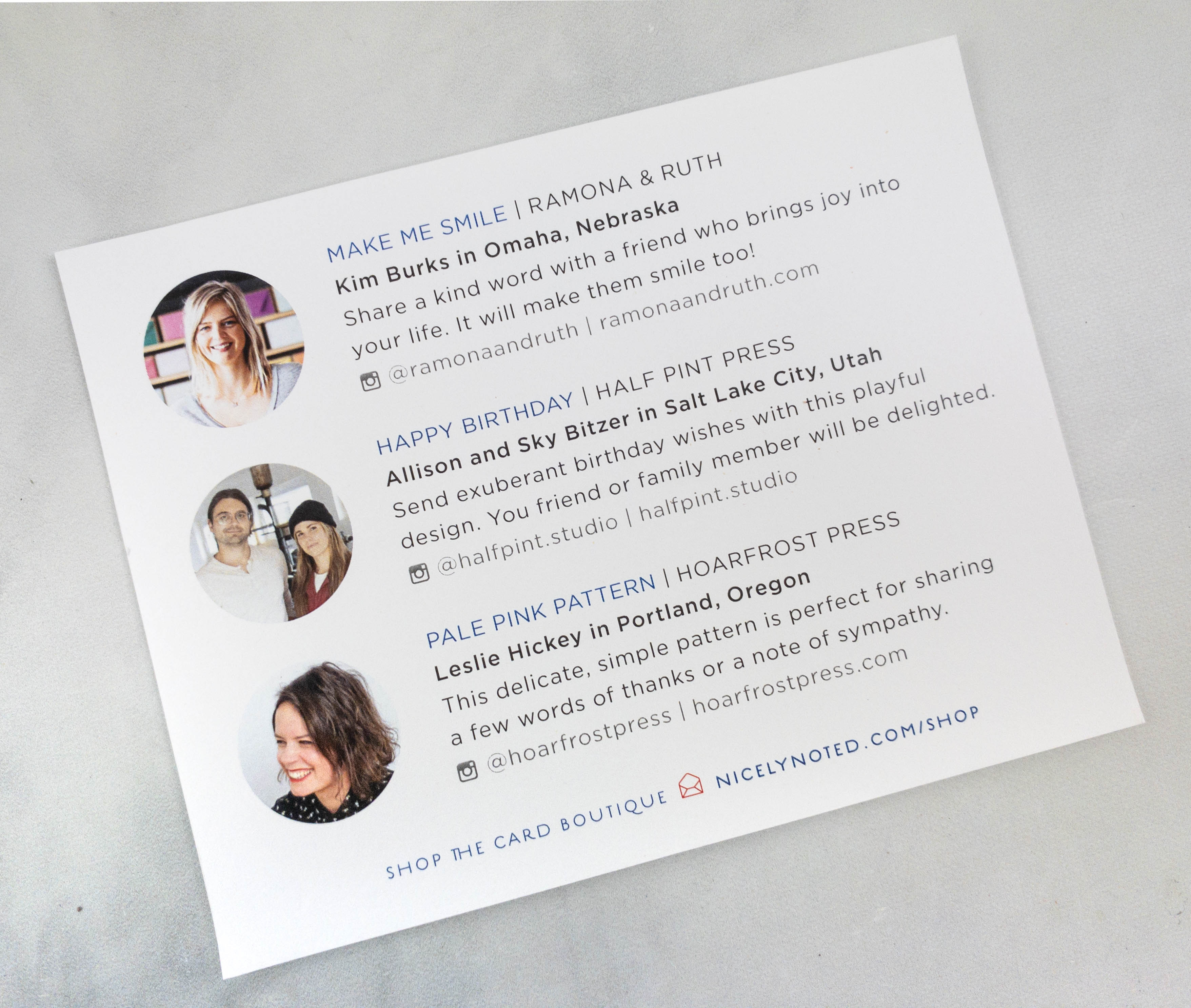 The card features artists behind this month's collection of letterpress cards.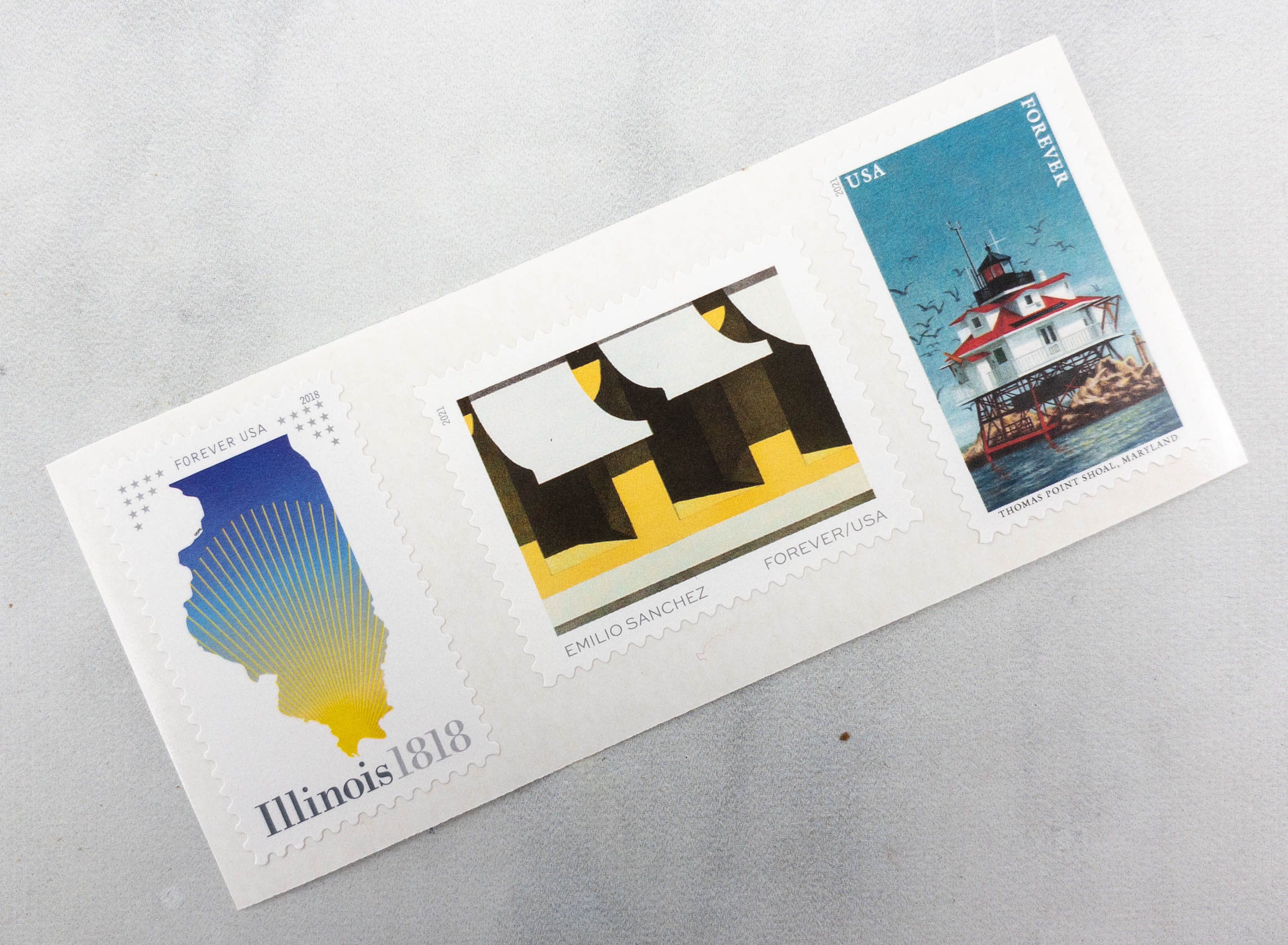 Postage. This month's set of stamps feature the map of Illinois, Thomas Point Shoal in Maryland, and Emilio Sanchez, a a Cuban-American artist known for his architectural paintings and graphic lithographs.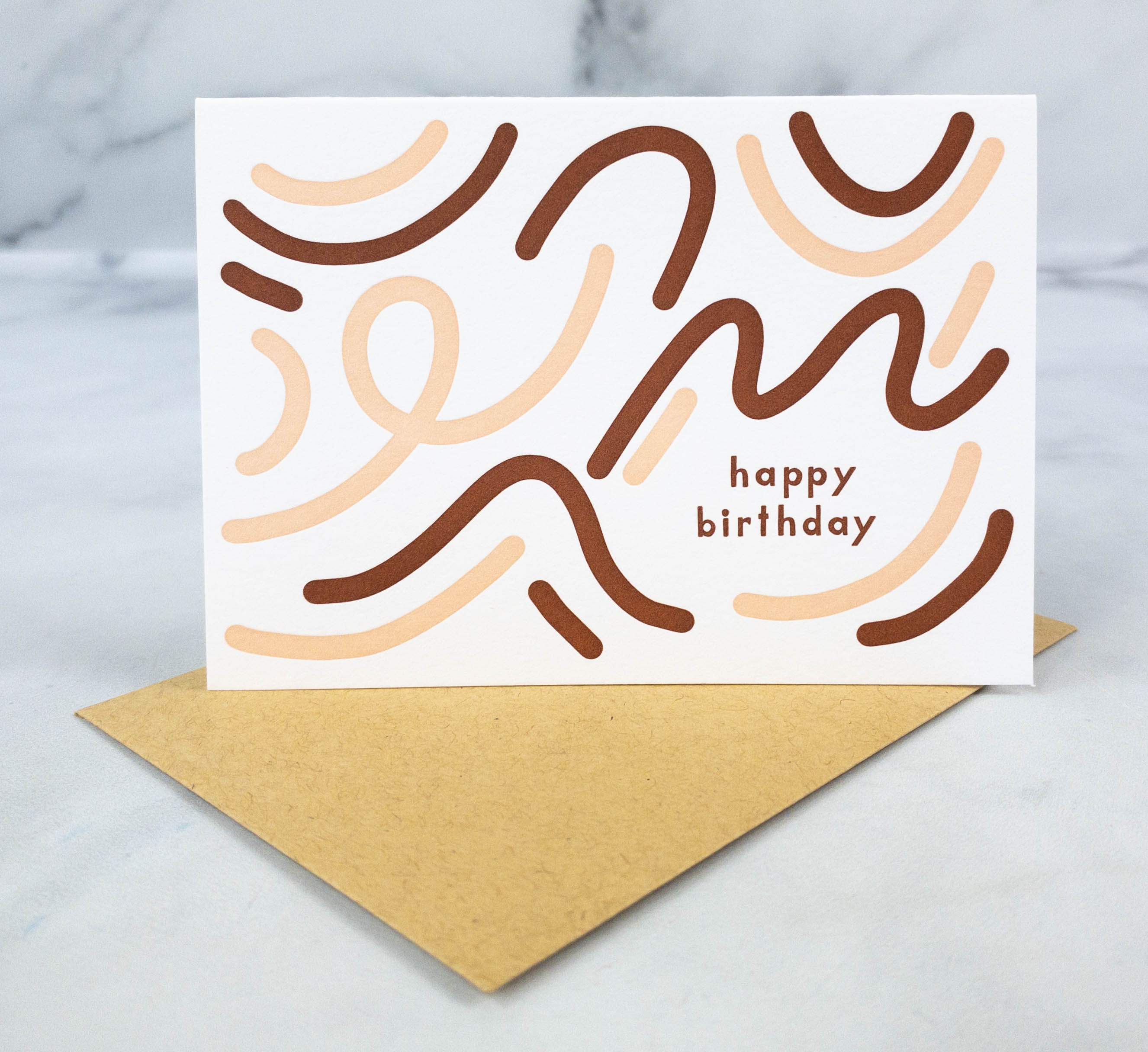 Half Print Press Happy Birthday. Simple but sweet, this greeting card is filled with brown and cream curvy lines and a text that says "happy birthday"!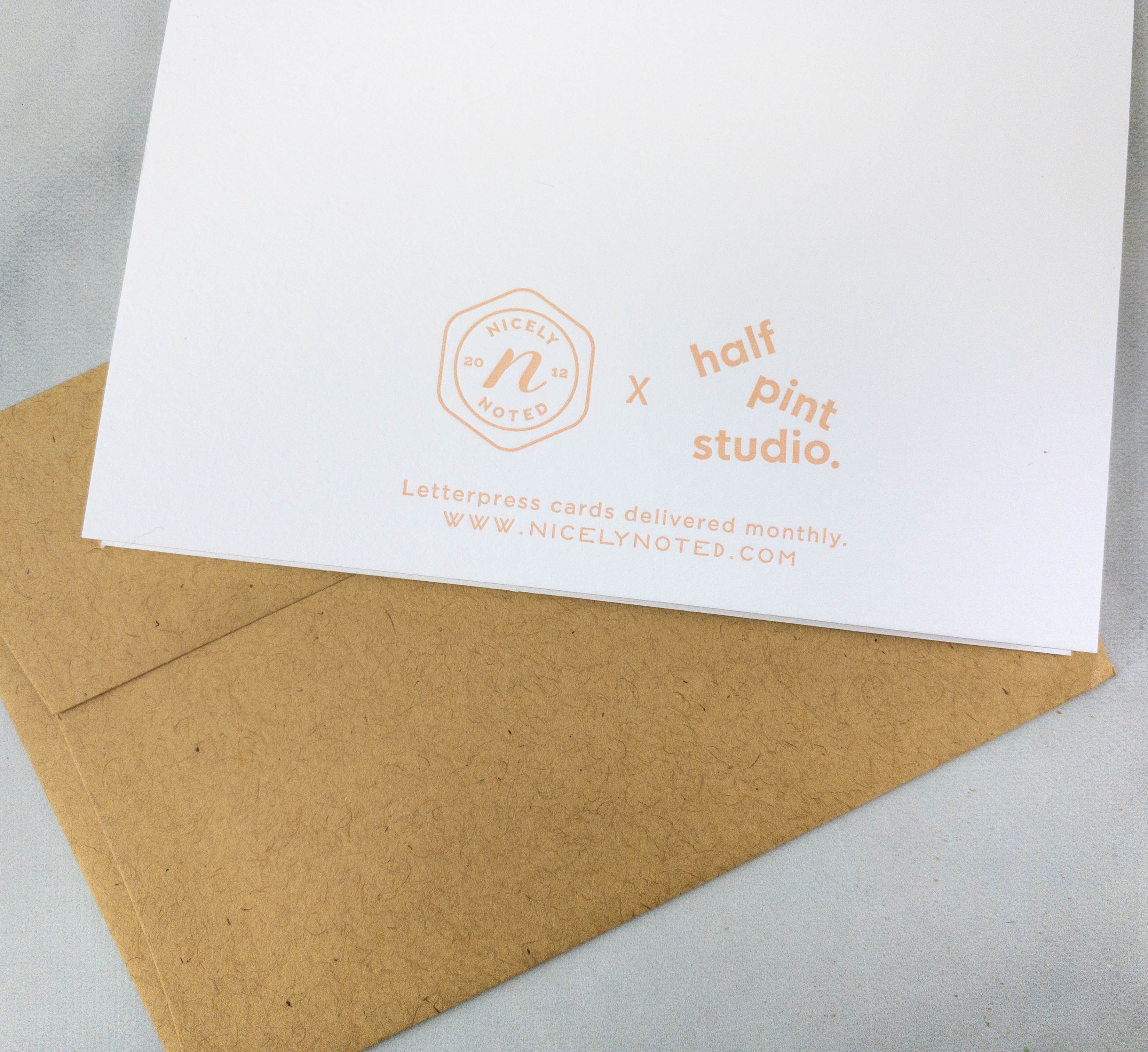 The card is made by Half Pint Studio, a specialty print studio in Salt Lake City, Utah. It also comes with a brown envelope!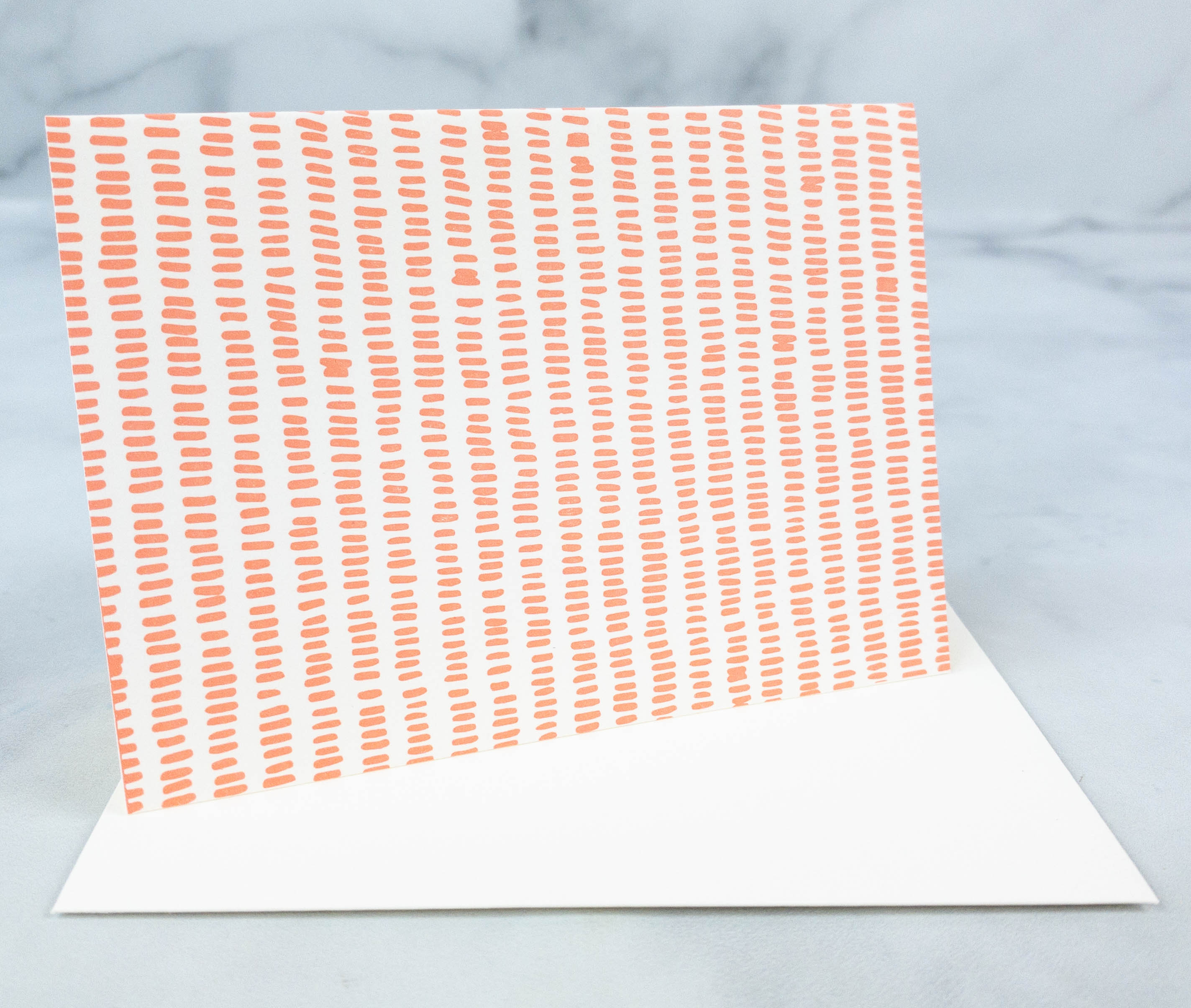 Hoarfrost Press Pale Pink Pattern. This card doesn't need any occasion to be sent to a friend, loved one, or even a colleague. The design features a white base color, with short pink lines all over.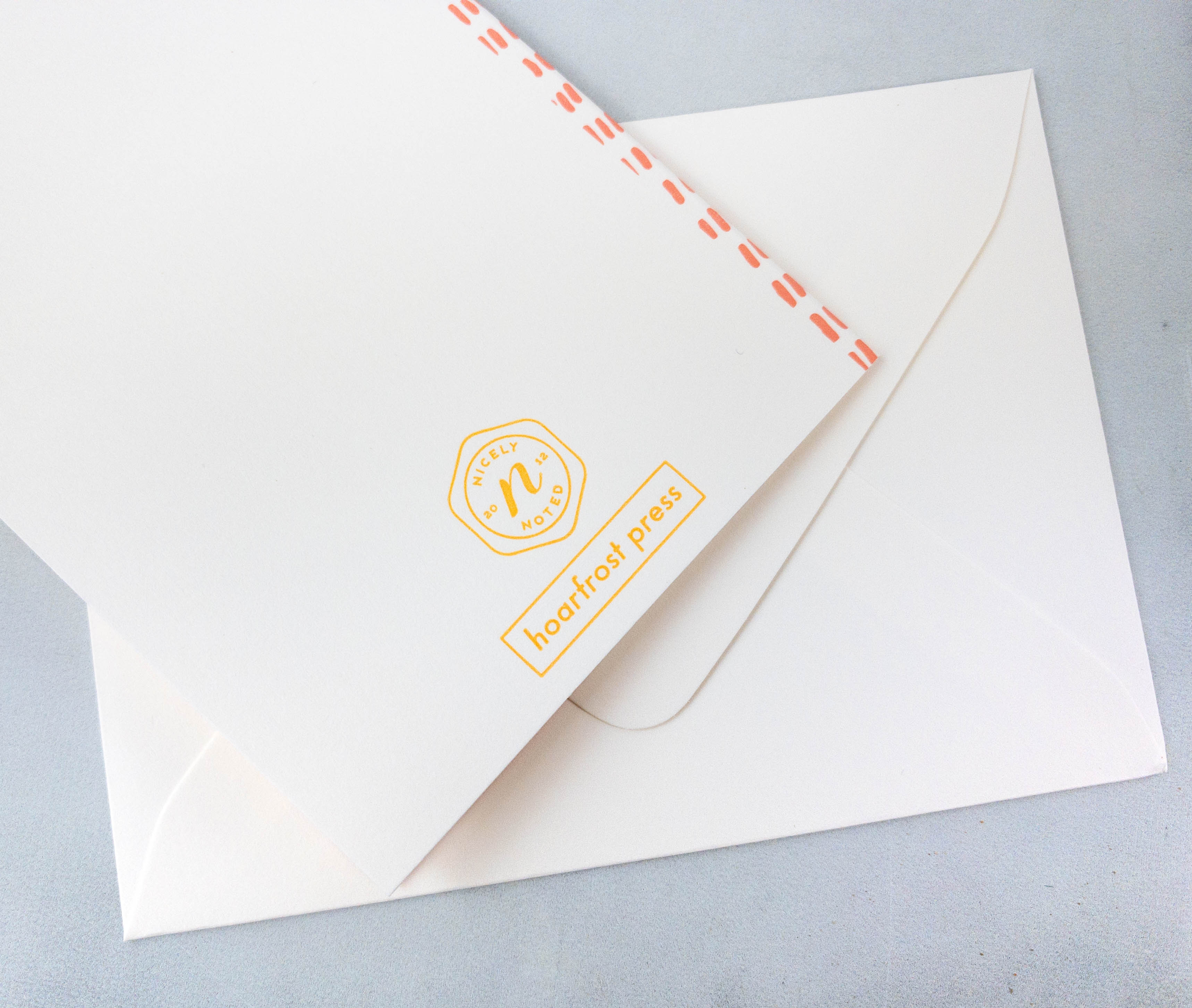 It pairs well with the included white envelope. This card is from Hoarfrost Press in Portland, Oregon.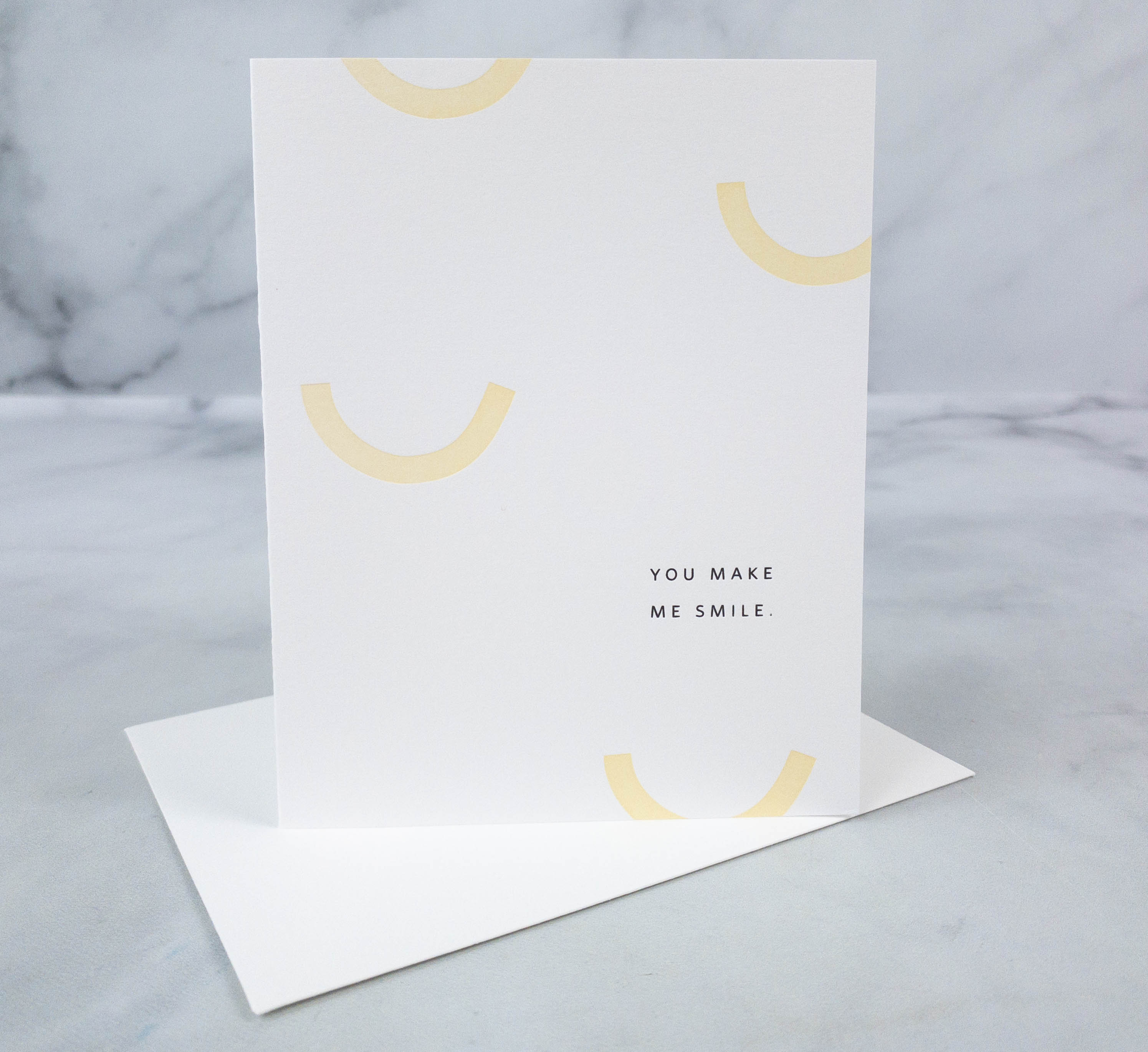 Ramona & Ruth Make Me Smile ($5.50) The last card this month also showcases a minimalist aesthetic. With a simple text that says "you make me smile", this card is a great way to let a friend or a loved one know that we appreciate what they do to make us happy. It's in plain white color and includes curved lines that resemble smiles!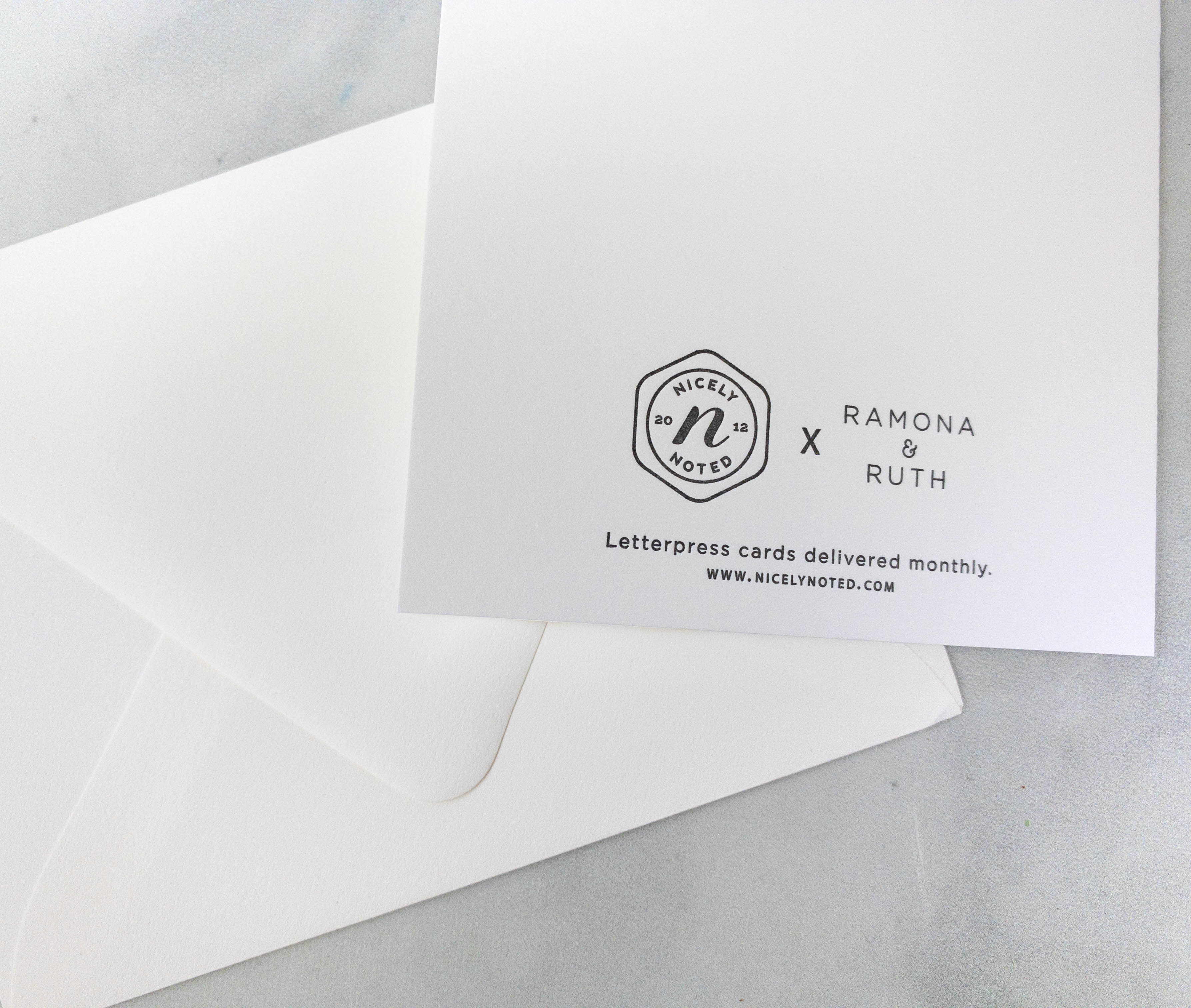 This card is from Ramona & Ruth in Omaha, Nebraska. It's also paired with a white envelope.
It's another set of pretty letterpress greeting cards from Nicely Noted! The cards are appropriate for different occasions, and they are all high quality. There's a birthday card, a no-occasion card, and a card that can be used to thank a person that made you smile. Each package also contains a collection of stamps that can be mixed and matched with the cards. This is definitely a great subscription for people who love handwriting messages and sending cards!
What do you think of this month's cards?