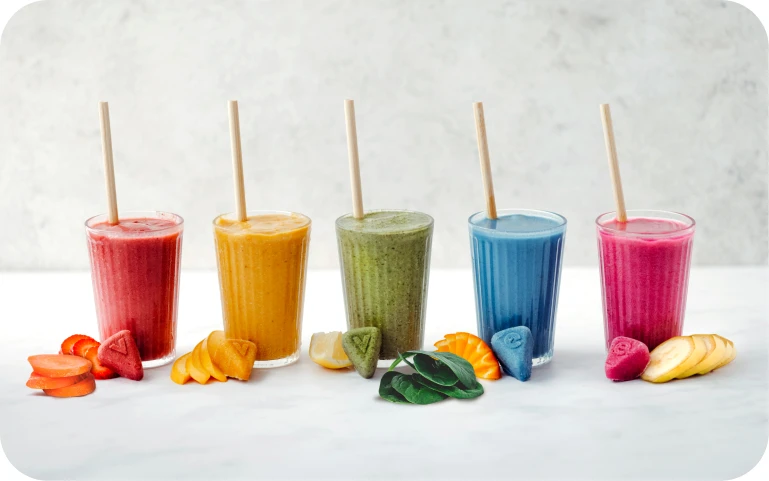 Evive has a great deal for new subscribers on their ready-to-blend superfood smoothies you can easily prepare in minutes!
Made with wholesome fruits and vegetables, superfoods, our unique and innovative products allow you to prepare a healthy meal in minutes!
Get 30% off on your first smoothie box! Use this link and use the BF40 at checkout.
Evive offers blender-free smoothie subscription for $5 per wheel (minimum $75 per month). Smoothie flavors available are Asana, Aztec, Mango Amla Berry, Pure, Samurai, Sapphire, Touk-Touk, Viva, Yin, Yogi, Blueberry Haskap, Cashew Mocha, Orange Peach, and Passion Mango.
Simple, quick & healthy smoothies on the go! The first in the US to offer a unique frozen smoothie cube concept. Prepare a nutritious & delicious breakfast smoothie without a blender! Available online and in-store. Try all our protein-packed flavors!
Are you getting Evive?