We have the full spoilers for the November 2021 Japan Crate, a Japanese snack subscription box!  ! The theme is JAPAN CRATE COZY CAFE!
Hello! You've just entered the Japan Crate Cozy Cafe!  Have a seat and relax 

Fall is one of the BEST seasons to be in Japan!   Everything from the smell of purple sweet potatoes to the most delicious cafe au laits   We're bringing these fall favorite flavors and MORE to our November box.

Get your favorite blanket, fuzzy socks, snuggle up on the couch and we'll provide the snacks here at the Japan Crate Cozy Cafe 
DEAL: Save $3 on your first Premium crate! Use coupon code HELLO.
OR For a limited time only, use the coupon code JCKIRBY to get a Kirby Terrarium in your first PREMIUM Japan Crate!
Here are the featured brands:
Here's a sneak peek at the items: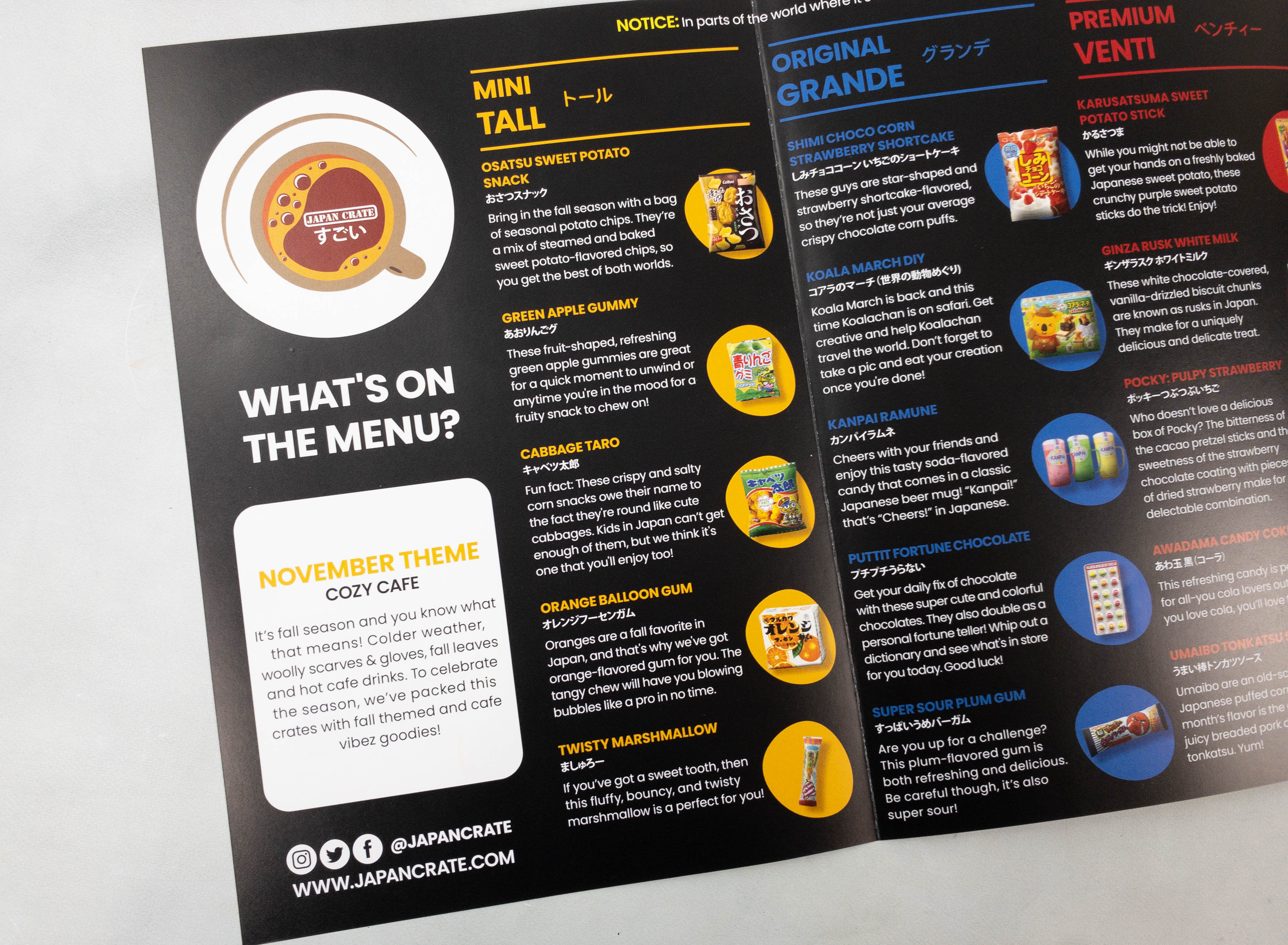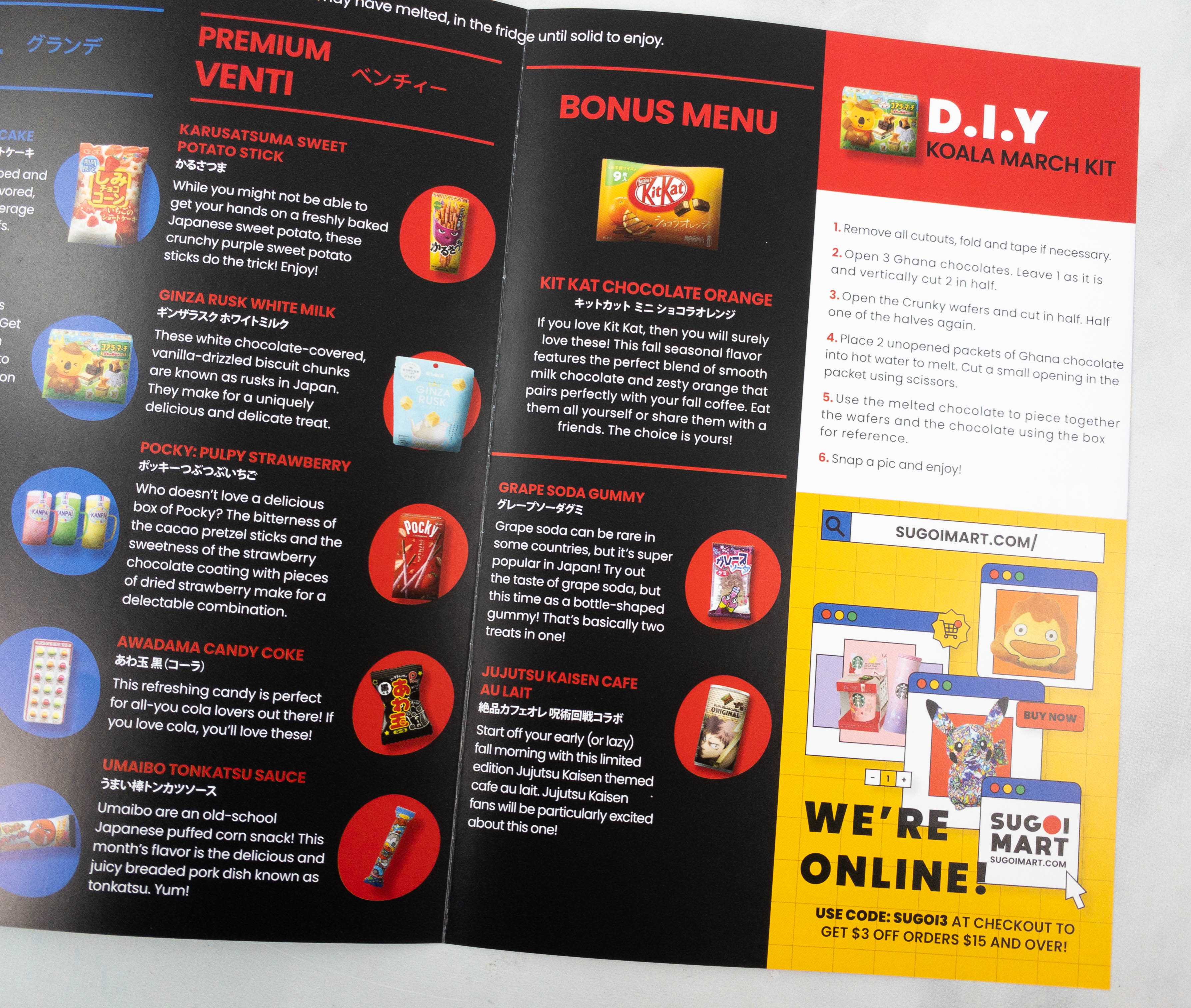 Each Premium box will include: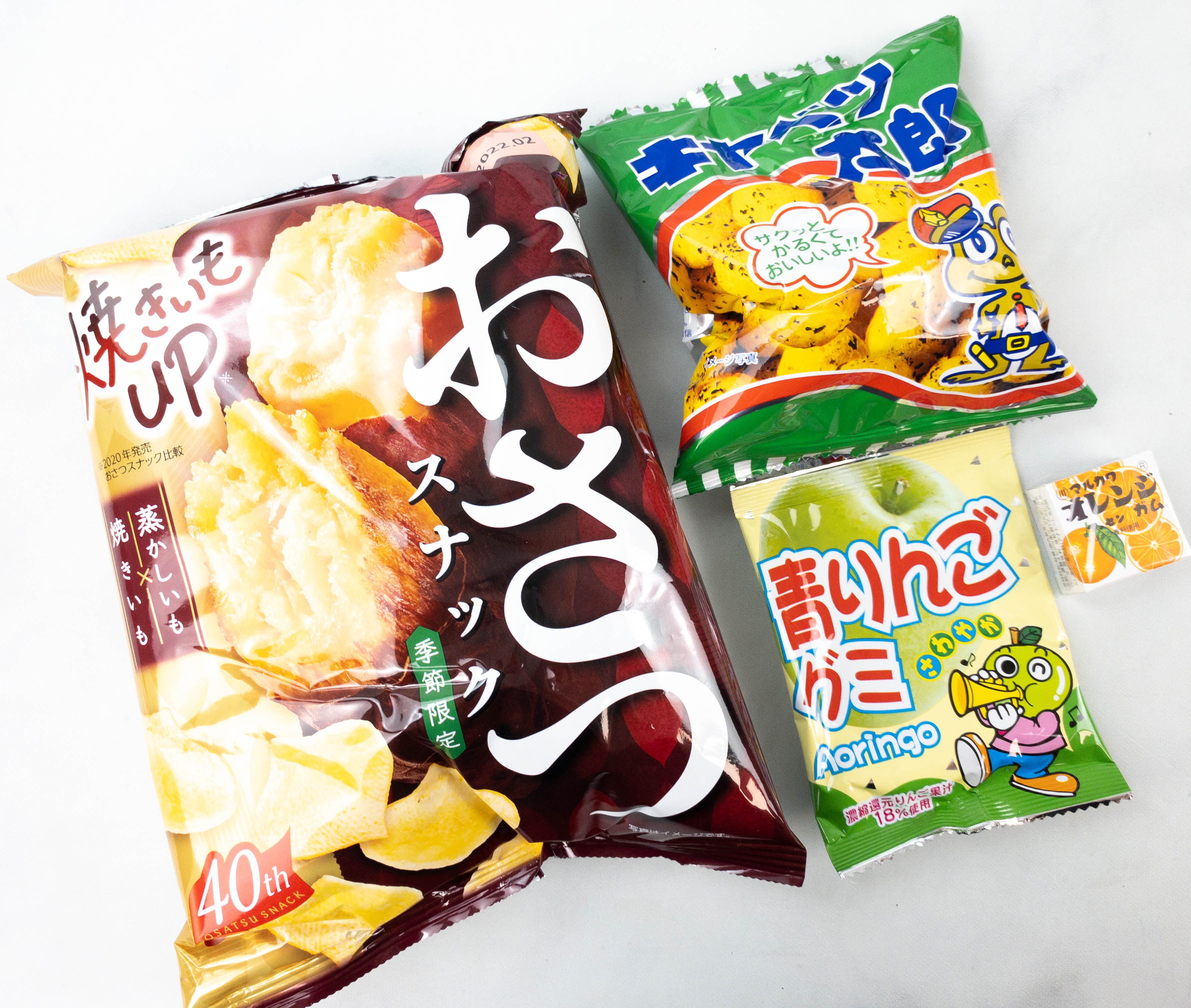 Osatsu Sweet Potato Snack…
Nothing says fall in #Japan like #sweetpotato! Get a full bag of these mixed steamed and baked sweet-potato flavored #chips  Coming in November's Crate.
Plus:
Green Apple Gummy
Cabbage Taro
Orange Balloon Gum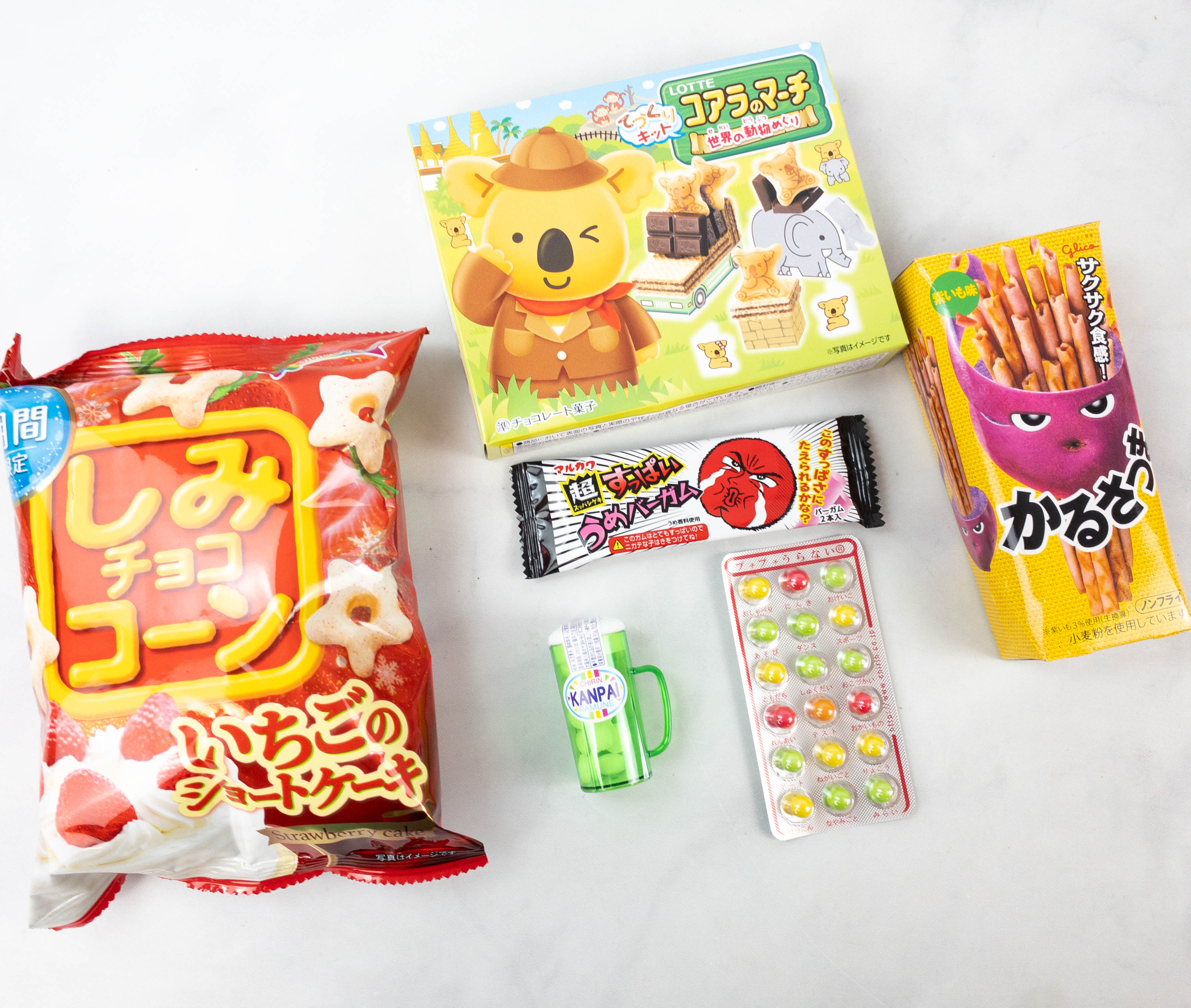 Koala March DIY
Koalachan is getting into the thick of it in the safari. Get your DIY on, set up camp, and get exploring. Maybe, take a nibble or two while you're at it.
Shimi Choco Corn Strawberry Shortcake
Nibble away on these star-shaped and strawberry shortcake-flavored corn snacks! They're crispy and filled with that melt-in-your-mouth kind of chocolate for that superstar sensation!
Plus:
Kanpai Ramune
Puttit Fortune Chocolate
Super Sour Plum Gum
Karusatsuma Sweet Potato Stick
Kit Kat Chocolate Orange
A few months ago we asked on a poll if you wanted to see Kit Kat Orange Chocolate and it was in a CLOSE tie with Kit Kat Biscuits. Orange you glad we got our hands on this bag?  This fall seasonal flavor features the perfect blend of smooth milk chocolate and zesty orange that pairs perfectly with your fall coffee! Think you'd be willing to share? Coming in November's Crate! 
Jujutsu Kaisen Cafe Au Lait
What's a better way to start off your early fall morning with this limited edition Jujutsu Kaisen themed cafe au lait?  Who's YOUR favorite Jujutsu Kaisen character?!
Ginza Rusk White Milk
Take a bite of these white chocolate-covered, vanilla-drizzled pieces of crispy biscuit chunks, otherwise known as rusks in Japan.
Pocky Pulpy Strawberry
Just like the Pocky you love but with a little extra! Imagine bitter cacao pretzel sticks dipped in strawberry chocolate that are then dusted with pieces of dried strawberry.
Plus:
Twisty Marshmallow
Awadama Candy Coke
Umaibo Tonkatsu Sauce
Grape Soda Gummy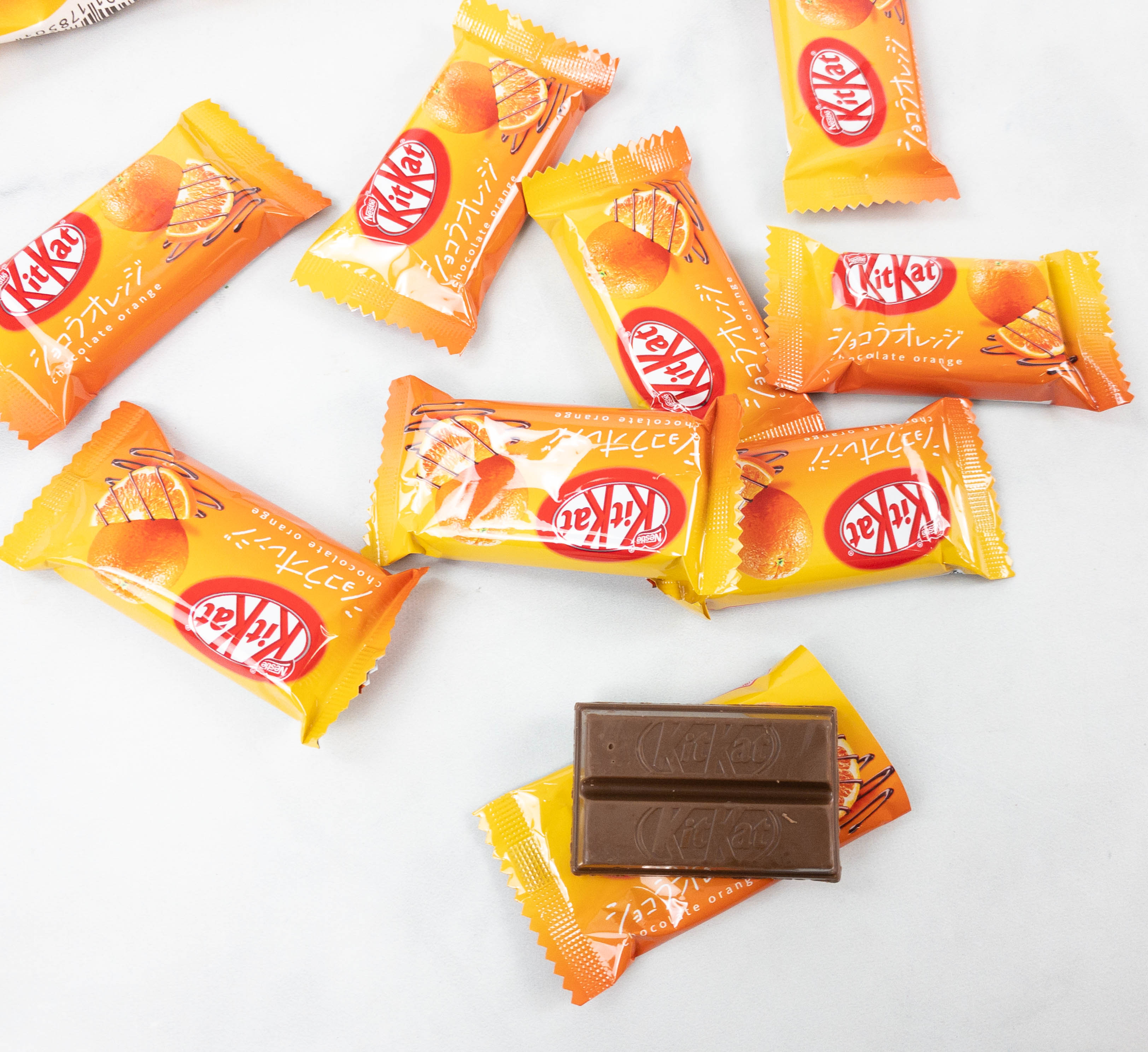 Don't these look delicious? 🍊
What do you think of this month's crate? Are you getting one?
Japan Crate offers three subscription levels – Mini ($22.95 per month), Original ($35.95 per month), and Premium ($49.95 per month).  See all our Japan Crate reviews to find out more!
About Japan Crate:
At Japan Crate, we're all about Japanese culture. We wanted to recreate the excitement of exploring Japan through everything Japan. We offer five different crates to help you experience Japan through multiple products.
What do you think of the Japan Crate spoilers?