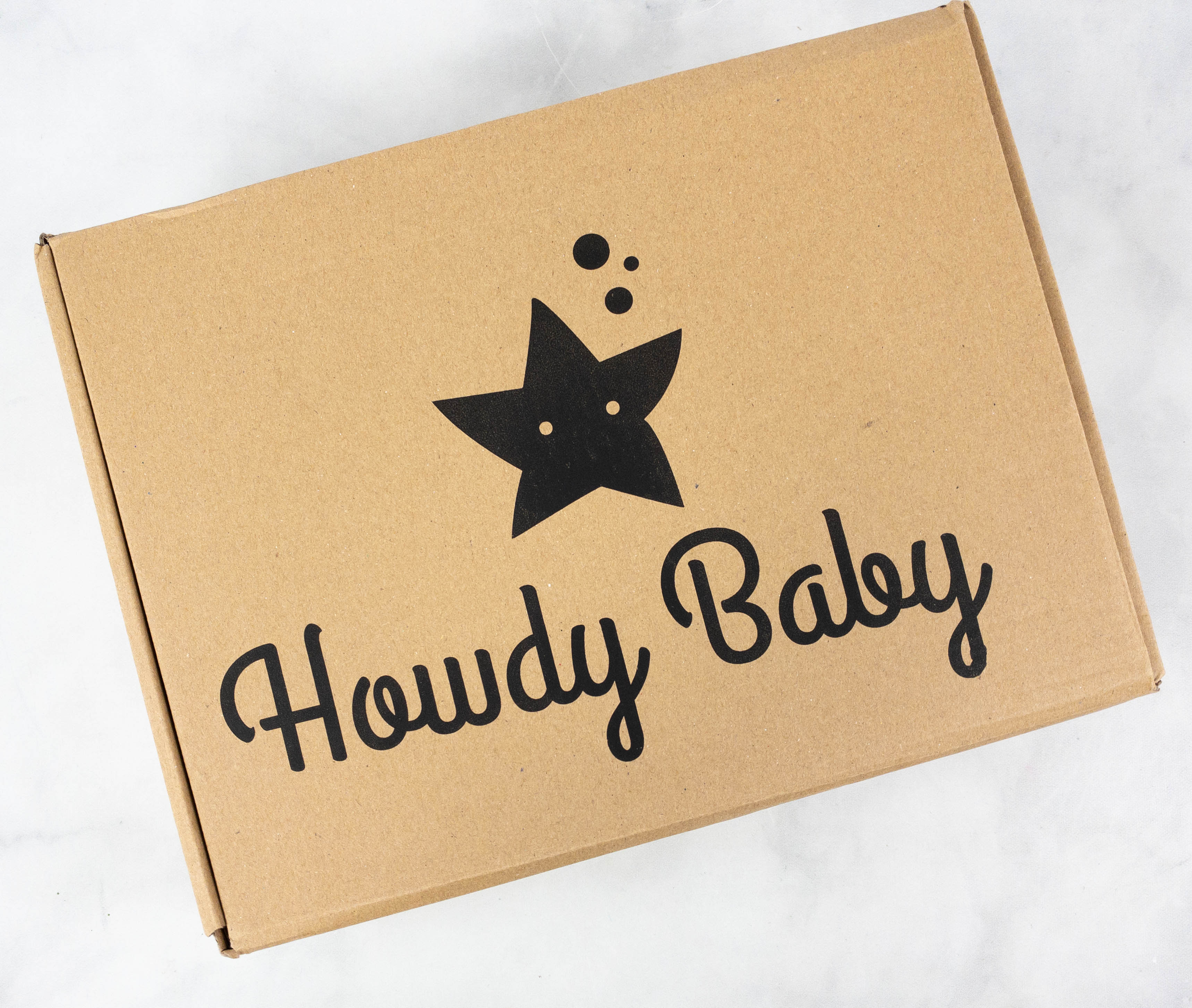 The Howdy Baby Box is a monthly subscription box for babies, toddlers, and big kids that promises to send ethically-made children's products from independent brands & makers in the USA. For $60 per box, you can choose between monthly, bi-monthly, and quarterly subscriptions, and get full-sized premium products for you and your little one to explore together every month. Our boxes feature unique mom-tested products such as clothing, accessories, care products, toys, and activity items specifically tailored to your child's age and developmental stage.
DEAL: Get 10% off your first month! Use coupon code HELLOSUB10.
This is the review of the Howdy Baby Box. They also offer a Howdy Kids Box, check out the kids' version of this month's box here!
There are no Girls' Box and Boys' Box this month.
The items were cushioned with black and yellow squiggles!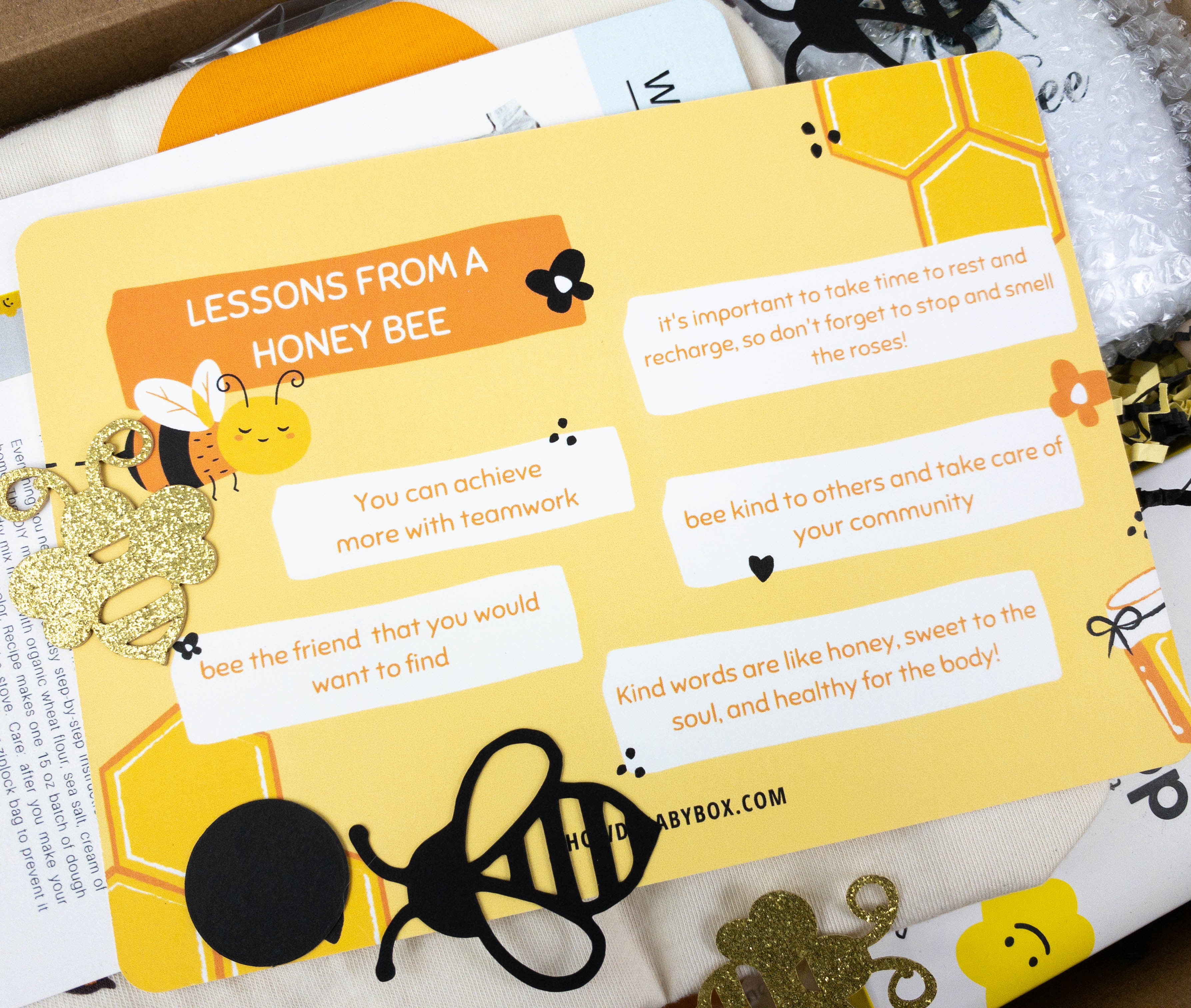 Also included in the box is a card with Lessons From a Honeybee!
There's also a list of all the items included in the box.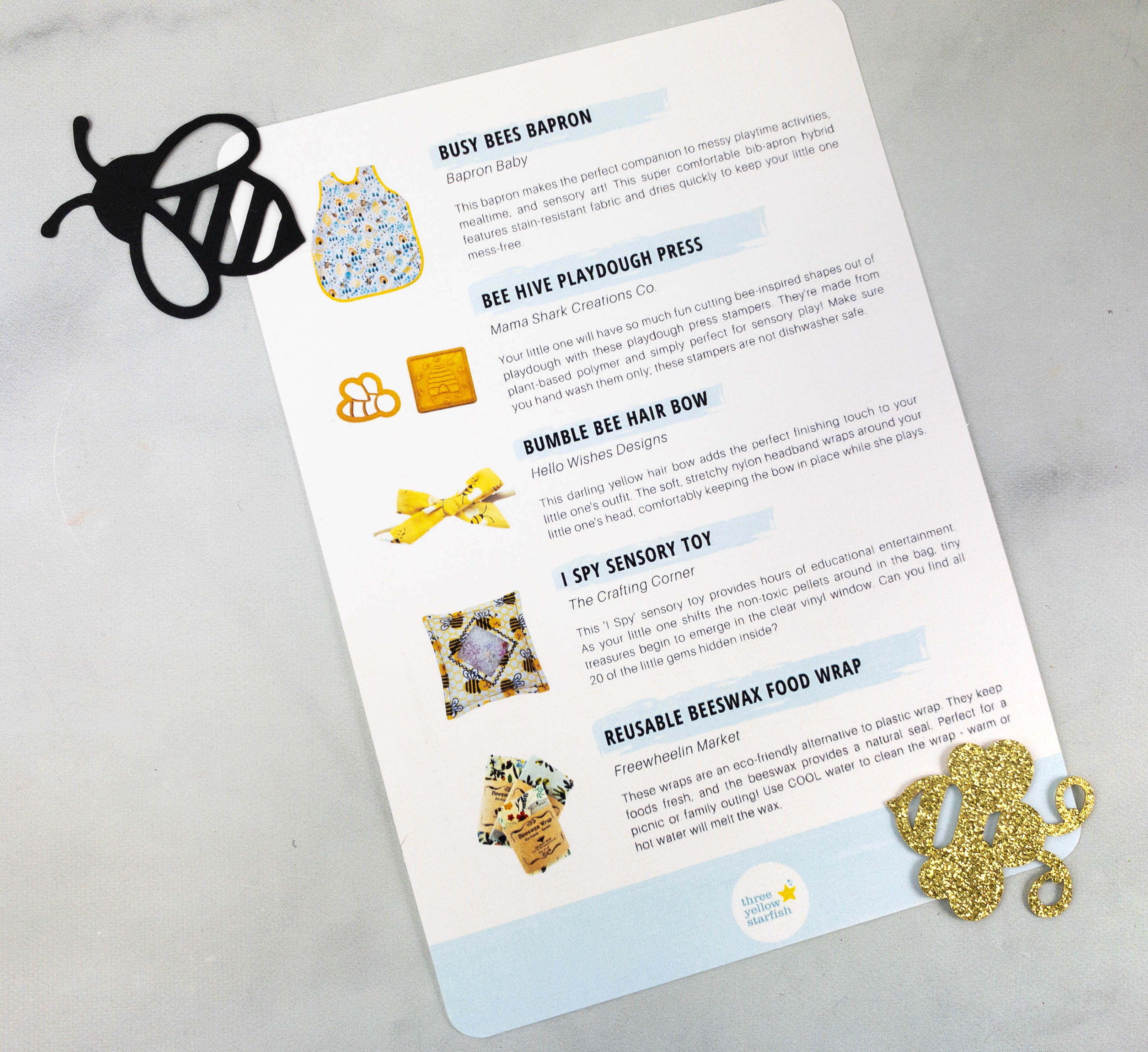 It comes with individual photos and there's also a brief description for each.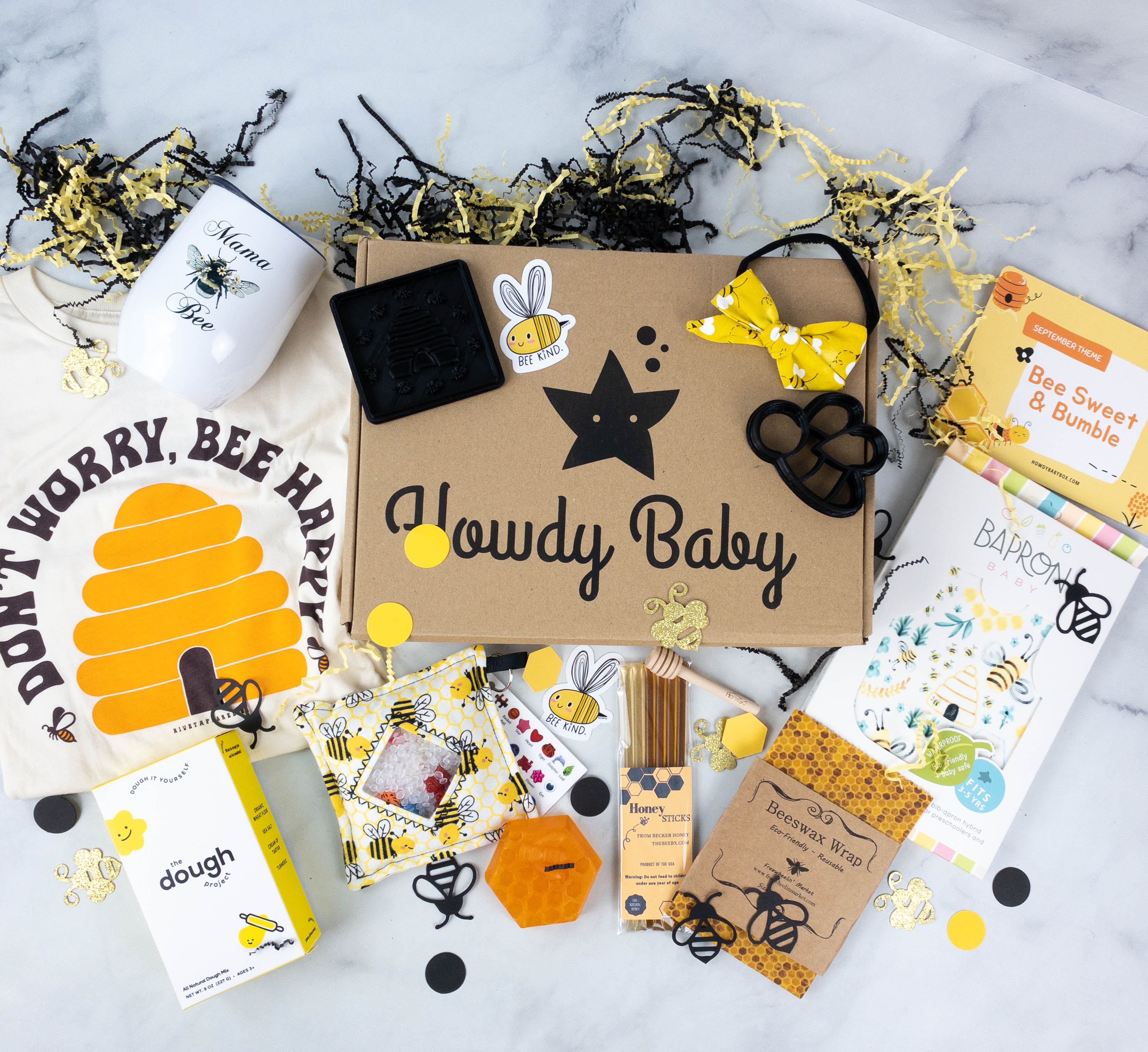 Everything in my box!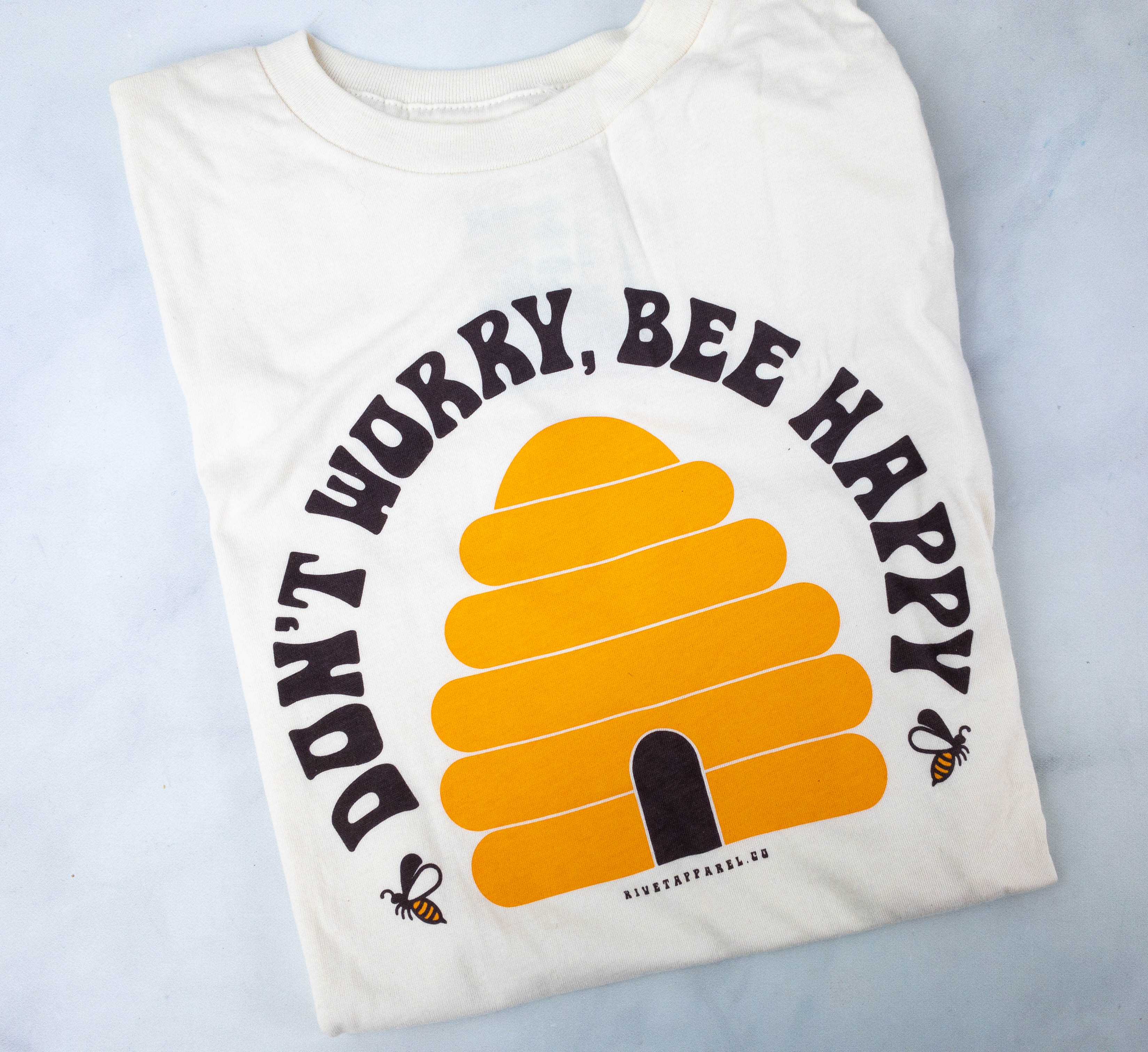 Don't Worry, Bee Happy Tee. Here's a cute shirt with a bee hive print, along with the words "Don't worry, bee happy" on it! It's a fun statement and I love the vibrant colors.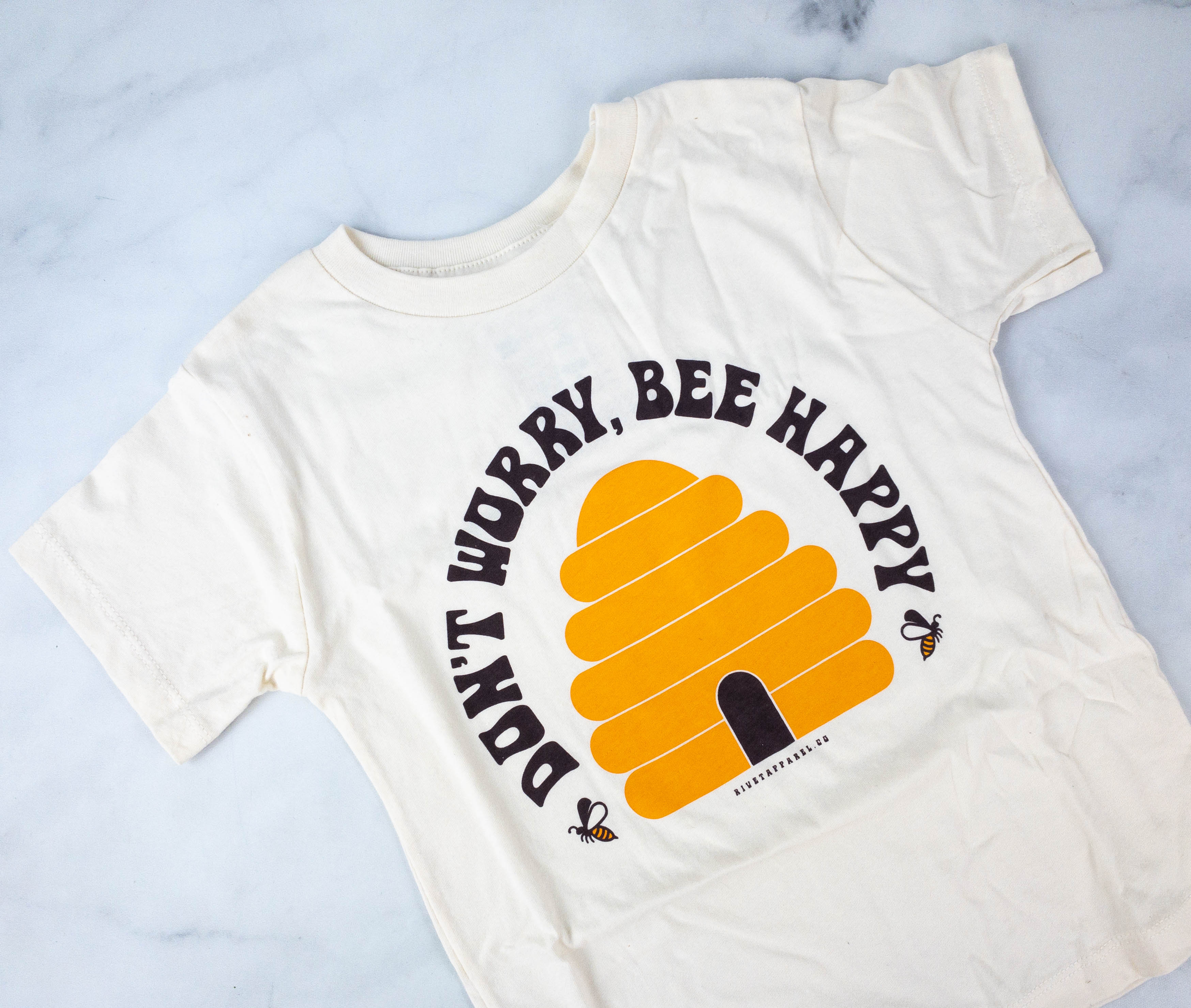 The material they used for the shirt is great. It's so soft and airy!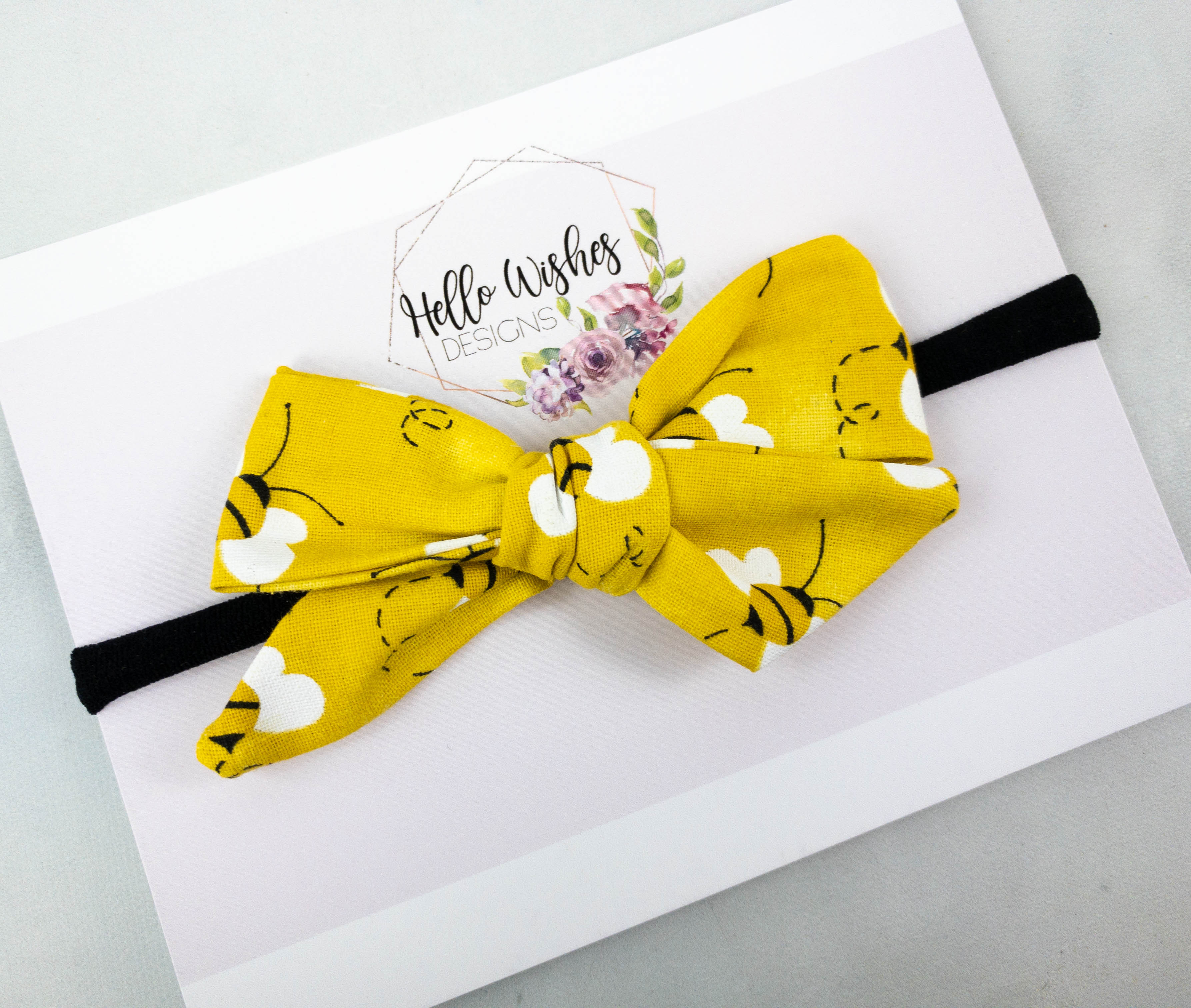 Bumble Bee Hair Bow. It's a cute little bow with a black stretchy headband! The bow itself comes in a mustard yellow color and has bees printed all over it. This one is great to use even for small babies because it's soft and gentle when worn around their head!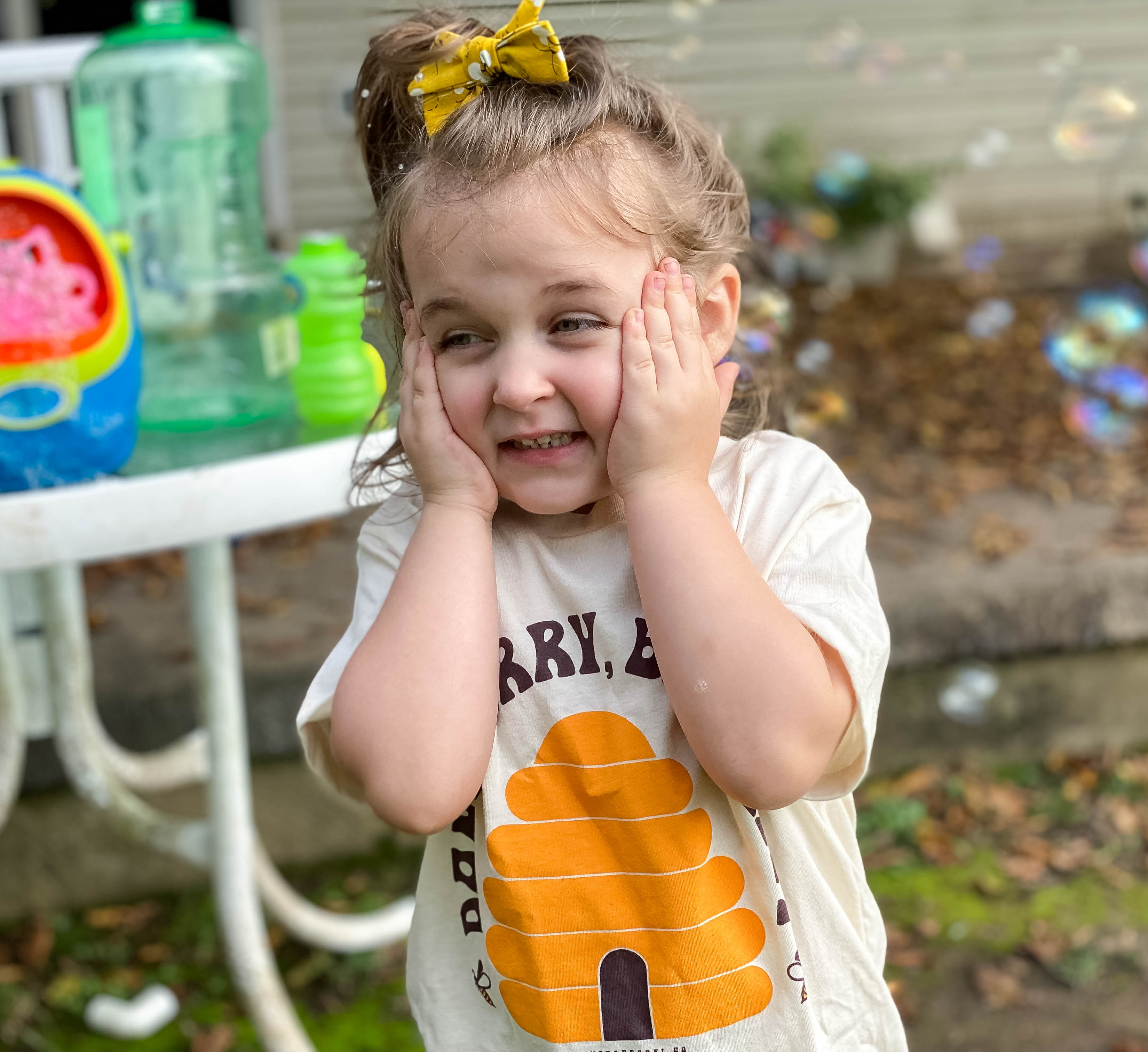 It's too cute! A bee-youtiful bow and a shirt!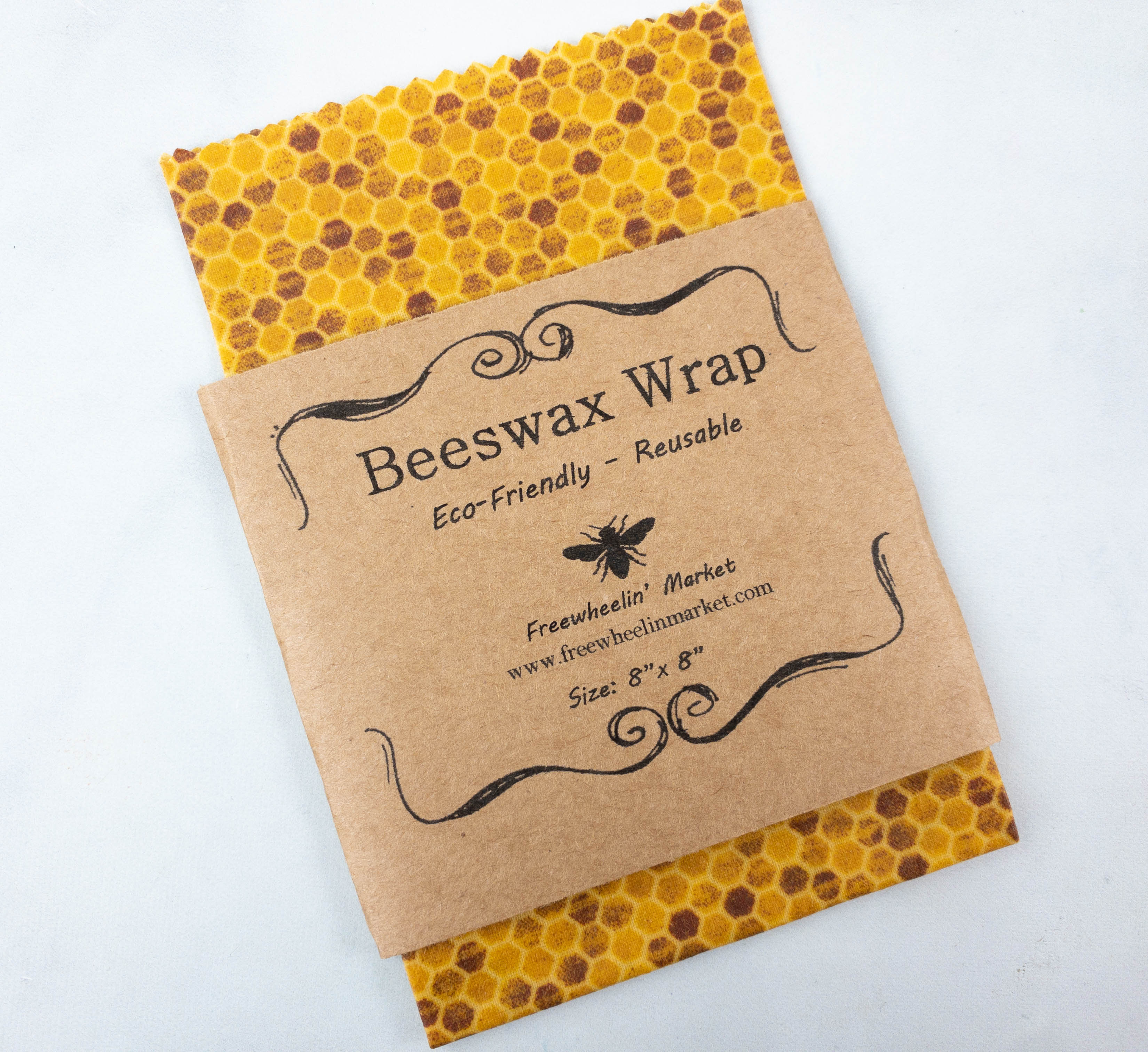 Reusable Beeswax Food Wrap. This beeswax food wrap is reusable, a great way to reduce waste in the household! You can use this as a substitute to plastic and it's safe to use with food.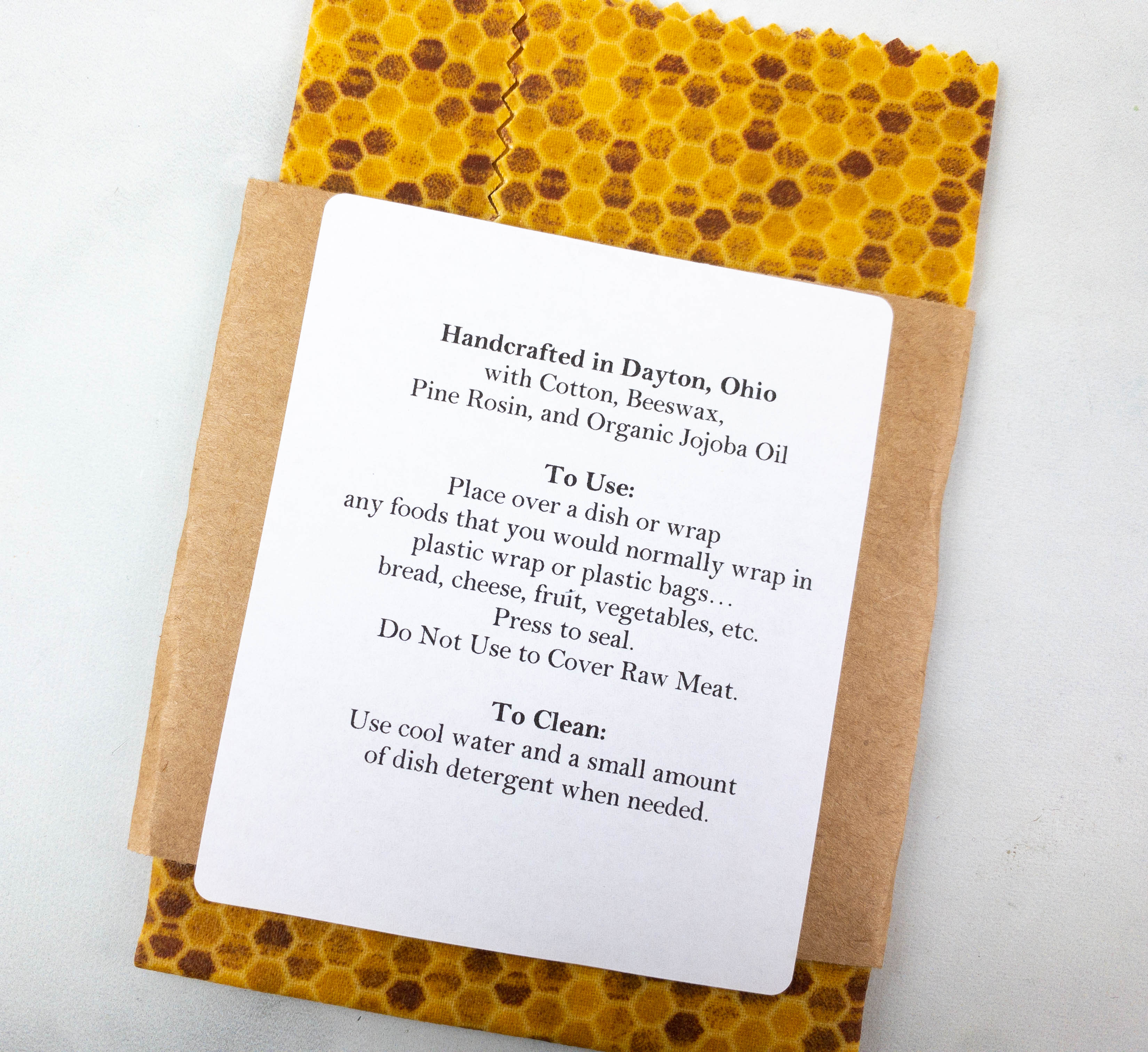 Aside from beeswax, it's also made with cotton, pine rosin, and organic jojoba oil. It's also easy to use. Just place it over a dish or wrap and press to seal. To clean, all you have to do is to use cool water and a small amount of dish detergent.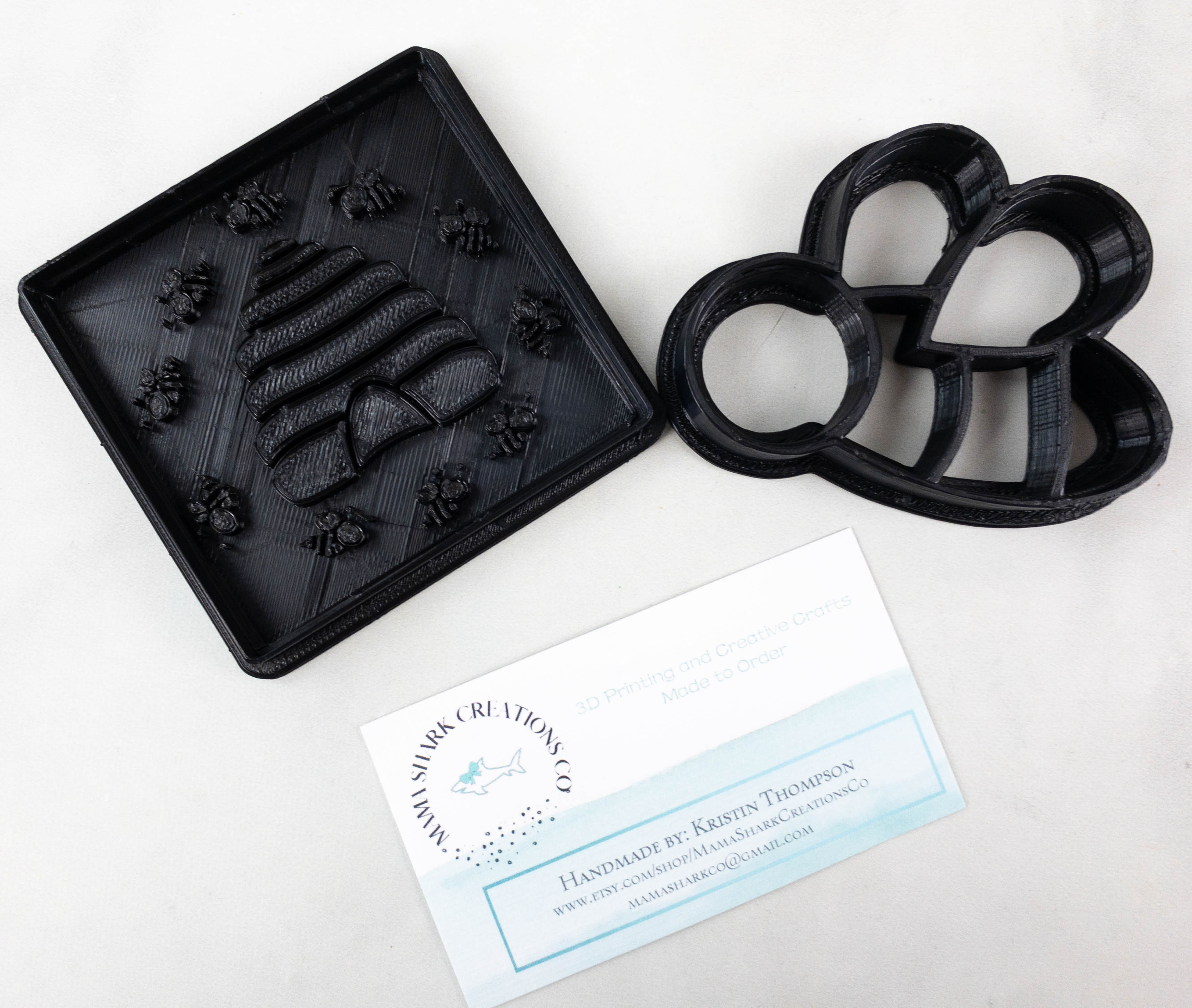 Bee Hive Playdough Press. For a fun play time, here's a play dough press shaped like a bee and a bee hive! Playing with clay is a good way for kids to develop their fine motor skills.
I Spy Sensory Toy. There's another toy in the box and this one is a sensory toy! It's shaped like a small pillow but it has a see-through center. Inside are tiny beads along with small charms!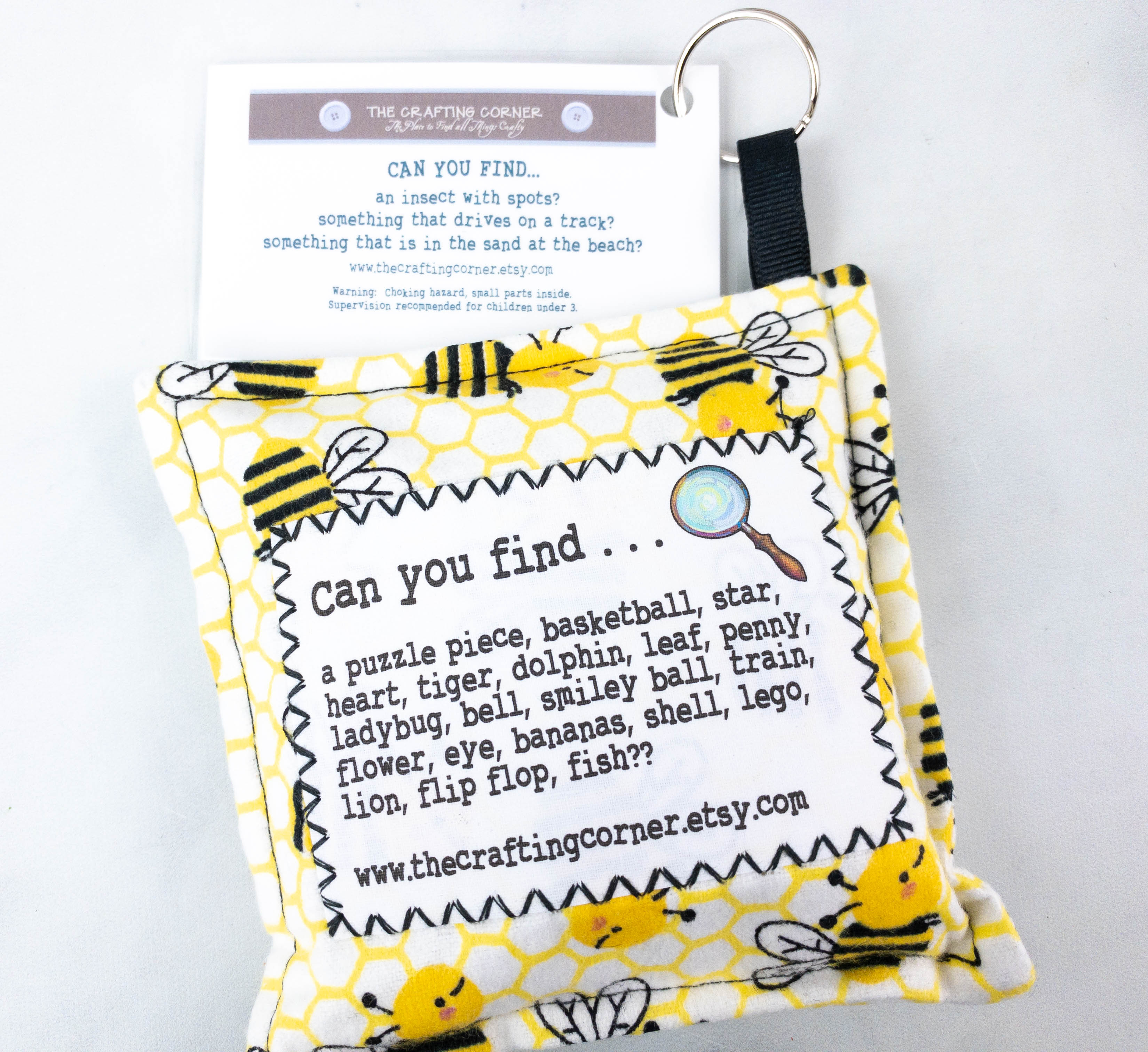 It comes with a card that lists all the charms you can find inside. At the back is the activity sheet that asks the kids to search for the charm!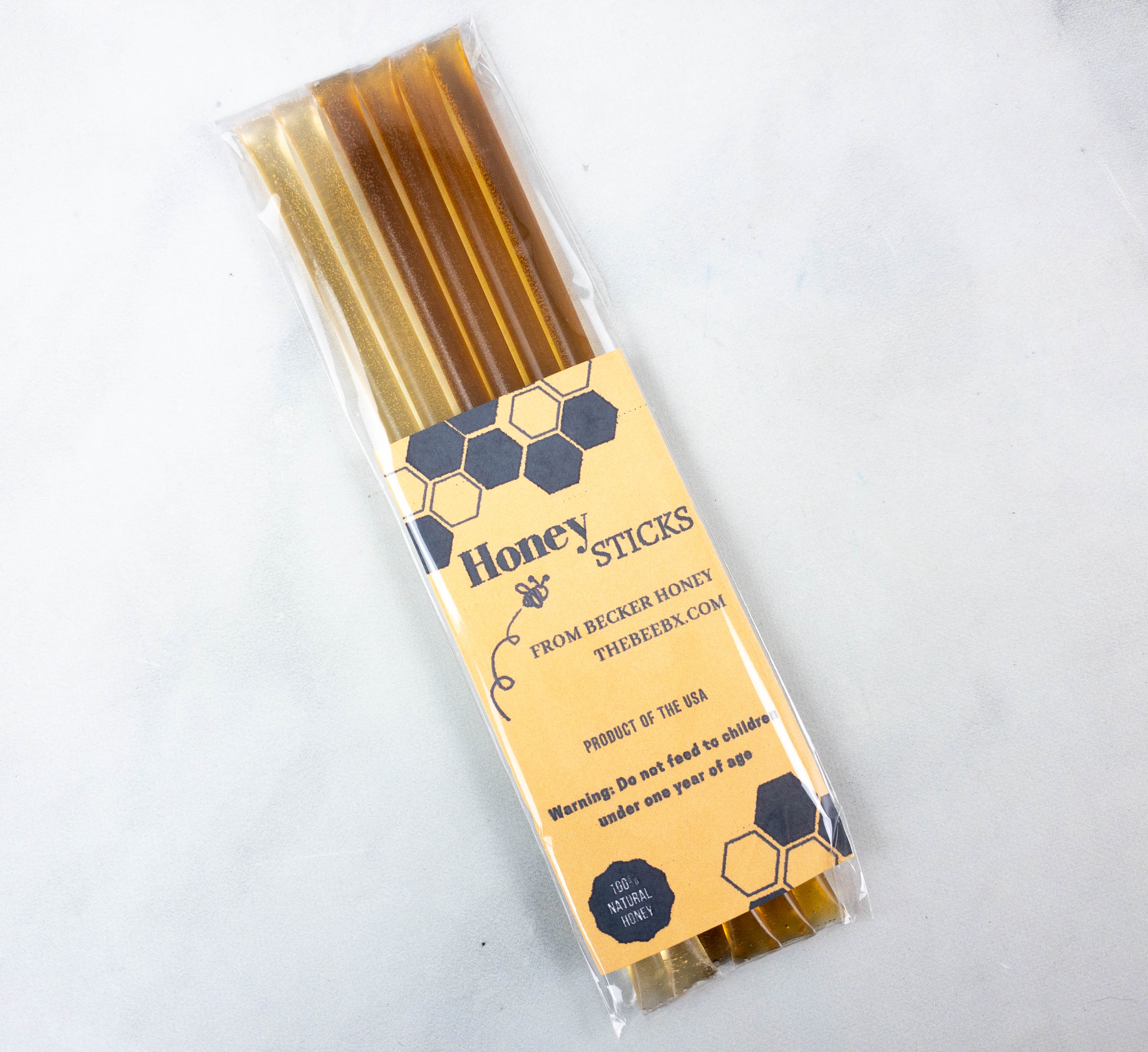 Honey Sticks. These honey sticks are a great alternative to sugar! They come individually packaged in each stick so you get just the right portion that you need. It's travel-friendly as well. Honey is known to be a good source of antioxidants and it can also help with digestion issues.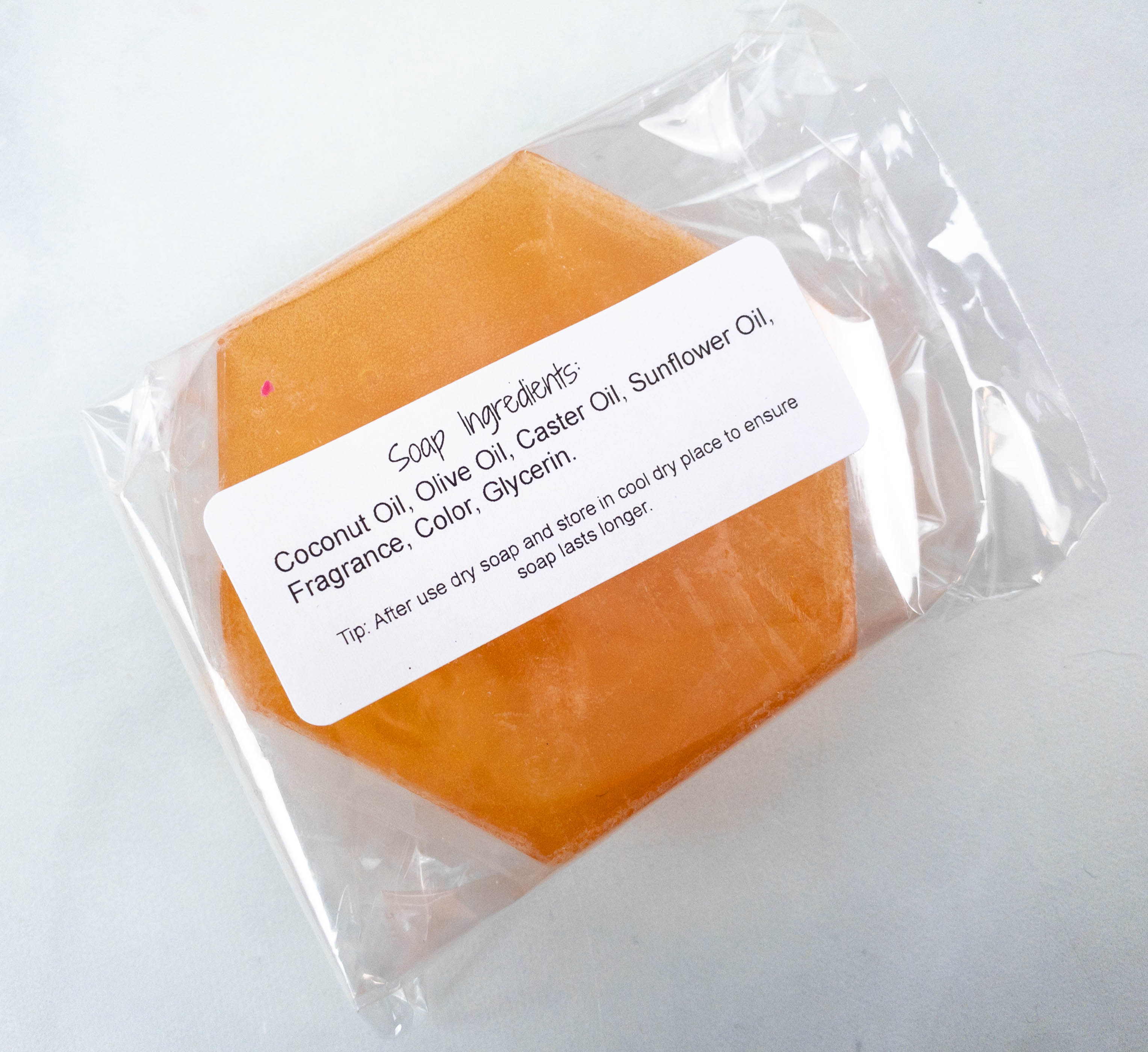 Honeycomb Soap. They also sent this honeycomb-shaped soap bar. It smells absolutely amazing and it makes the skin feel soft and nourished after use.
The intricate details of the soap actually had me thinking if I should use it because I don't want to ruin the design! But this soap feels really nice on the skin and it lathers well. Formulated with coconut, olive, and sunflower oils, this soap delivers moisture to the skin while also providing soothing and anti-aging benefits!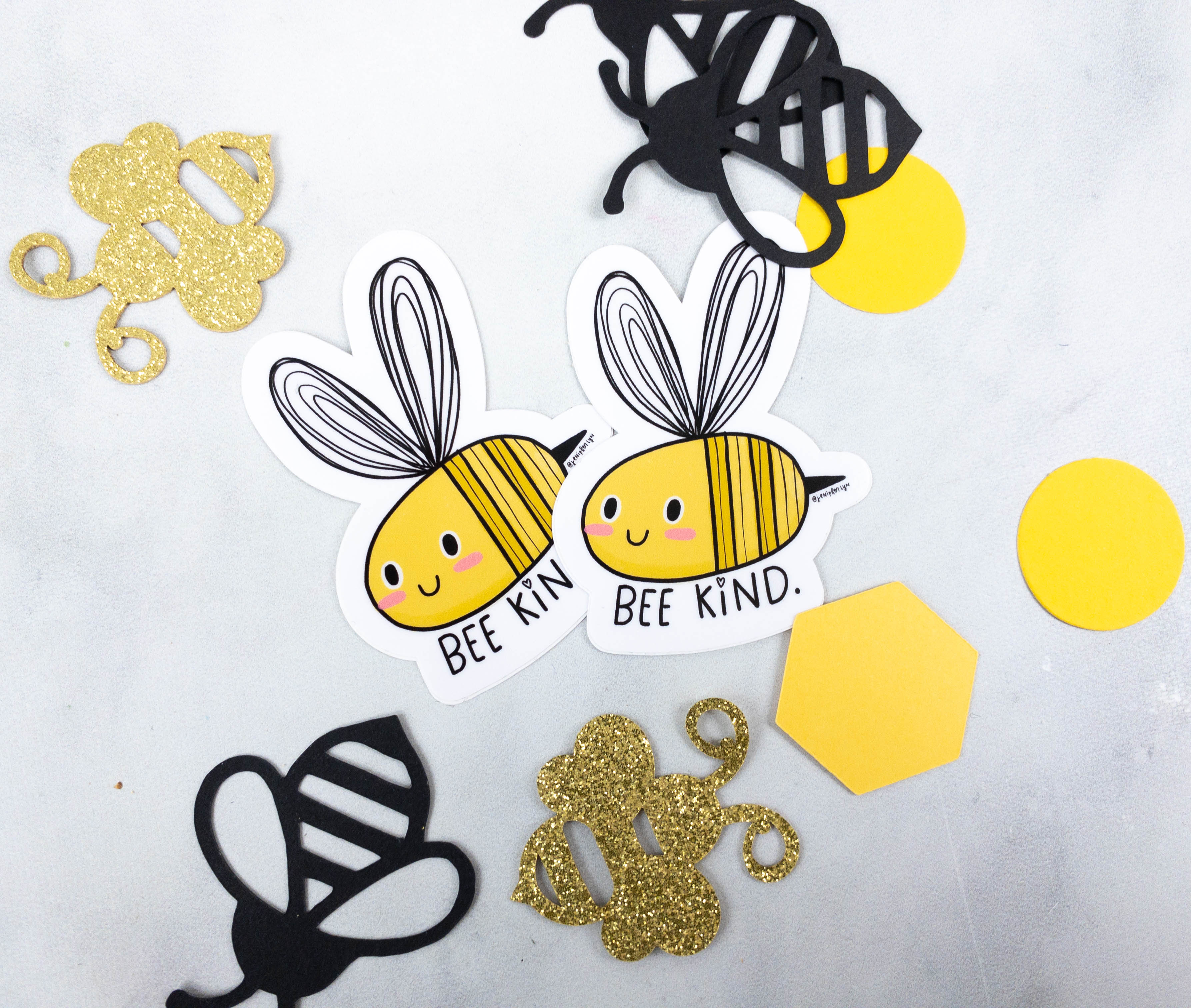 Stickers. I love this set of stickers that they included in the box. The one that says Bee Kind looks super cute but my favorite is definitely the golden glitter bee!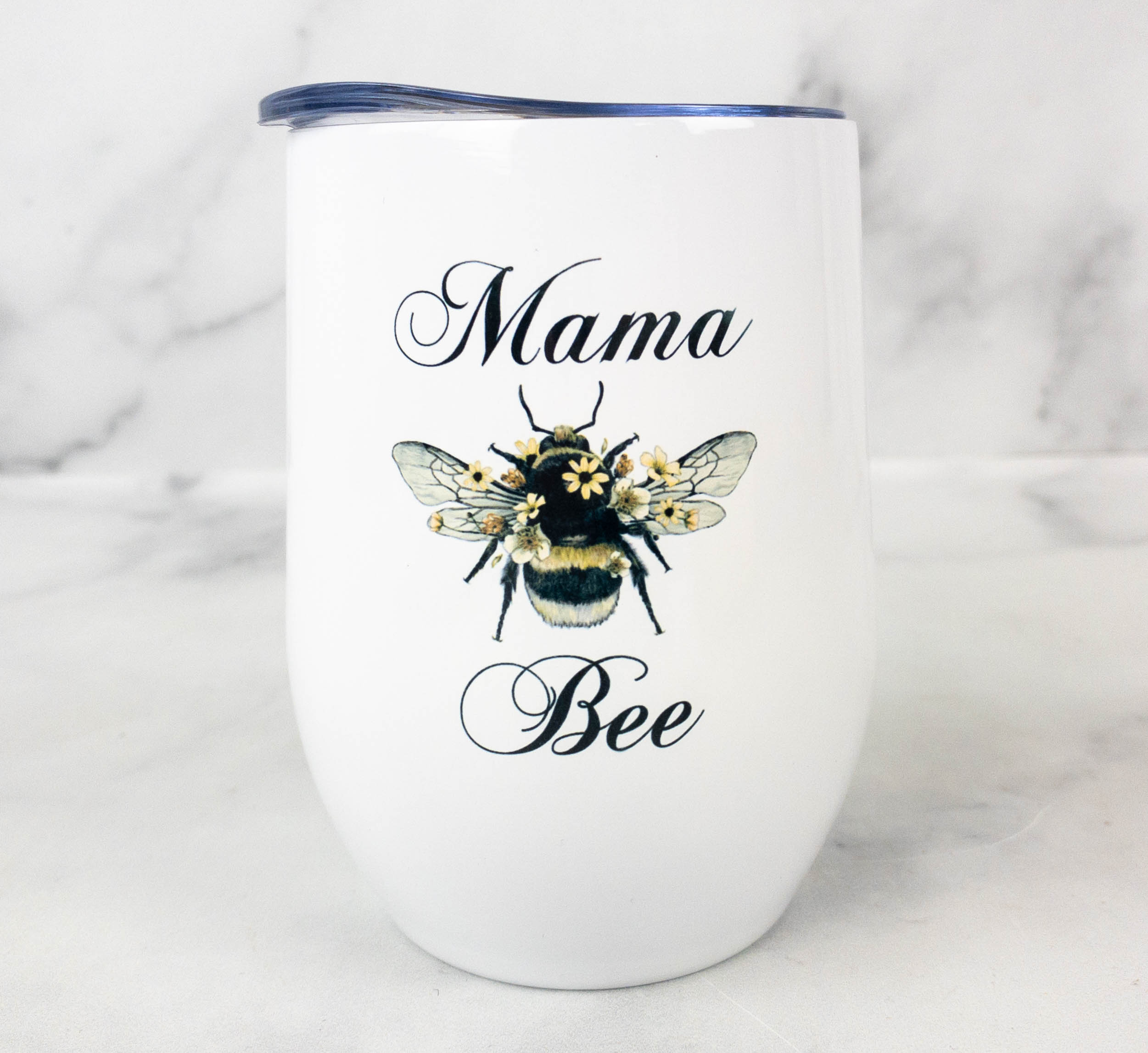 Mama Bee Tumbler Cup. This tumbler cup came in a simple white color but what makes it special is the Mama Bee print. So dainty and cute!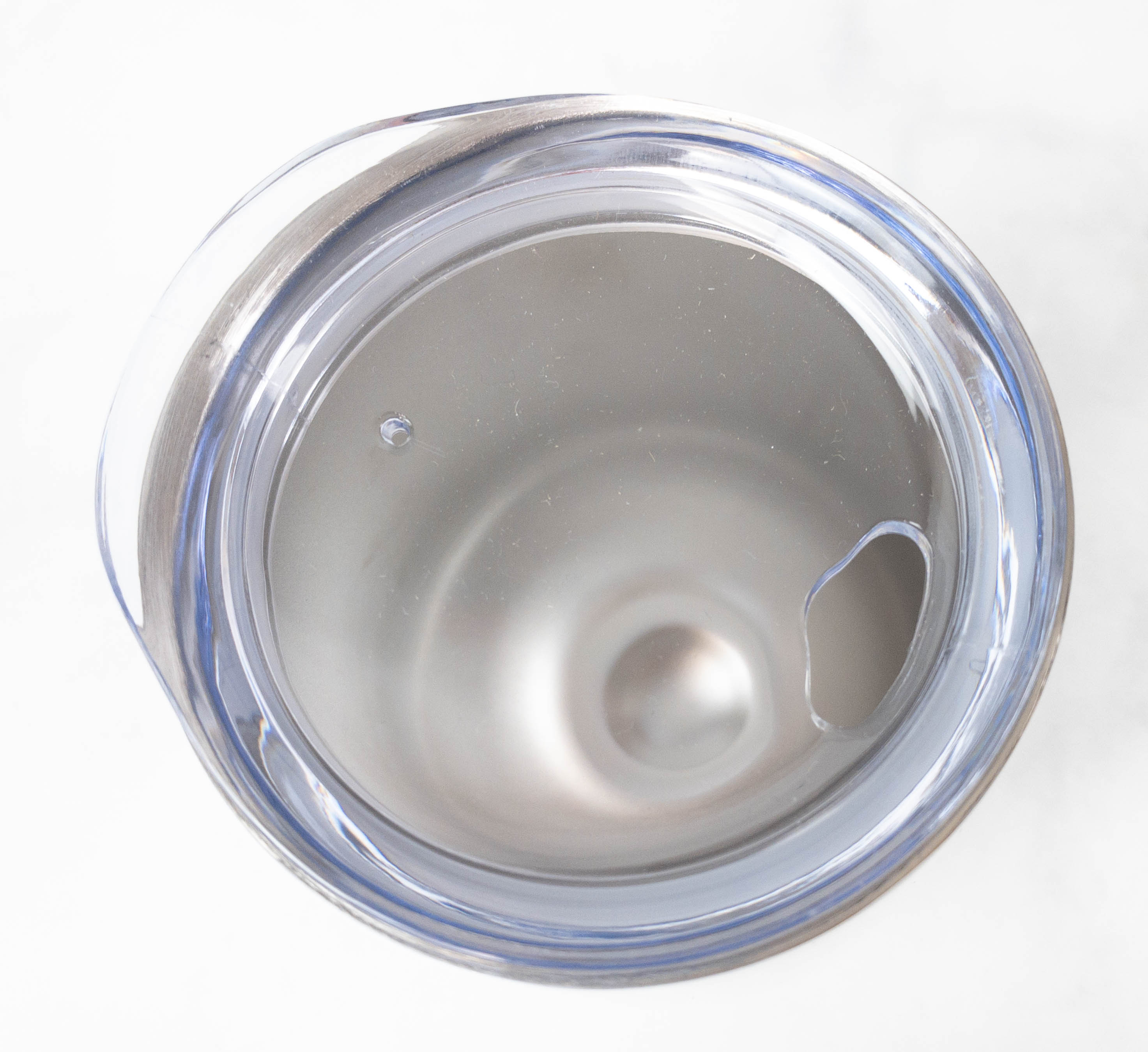 The clear lid lets you see the contents so you would know when you need a refill. This tumbler has insulation as well, so your drink can stay hot or cold for a longer period of time!
Busy Bees Bapron. Bapron is a bib-apron hybrid, made with soft, stain resistant materials. Since it's long, it even catches spills while kids are eating. It ties safely at the back, so it stays put no matter how much kids move. It's even waterproof!
Photos below of the Bapron in action!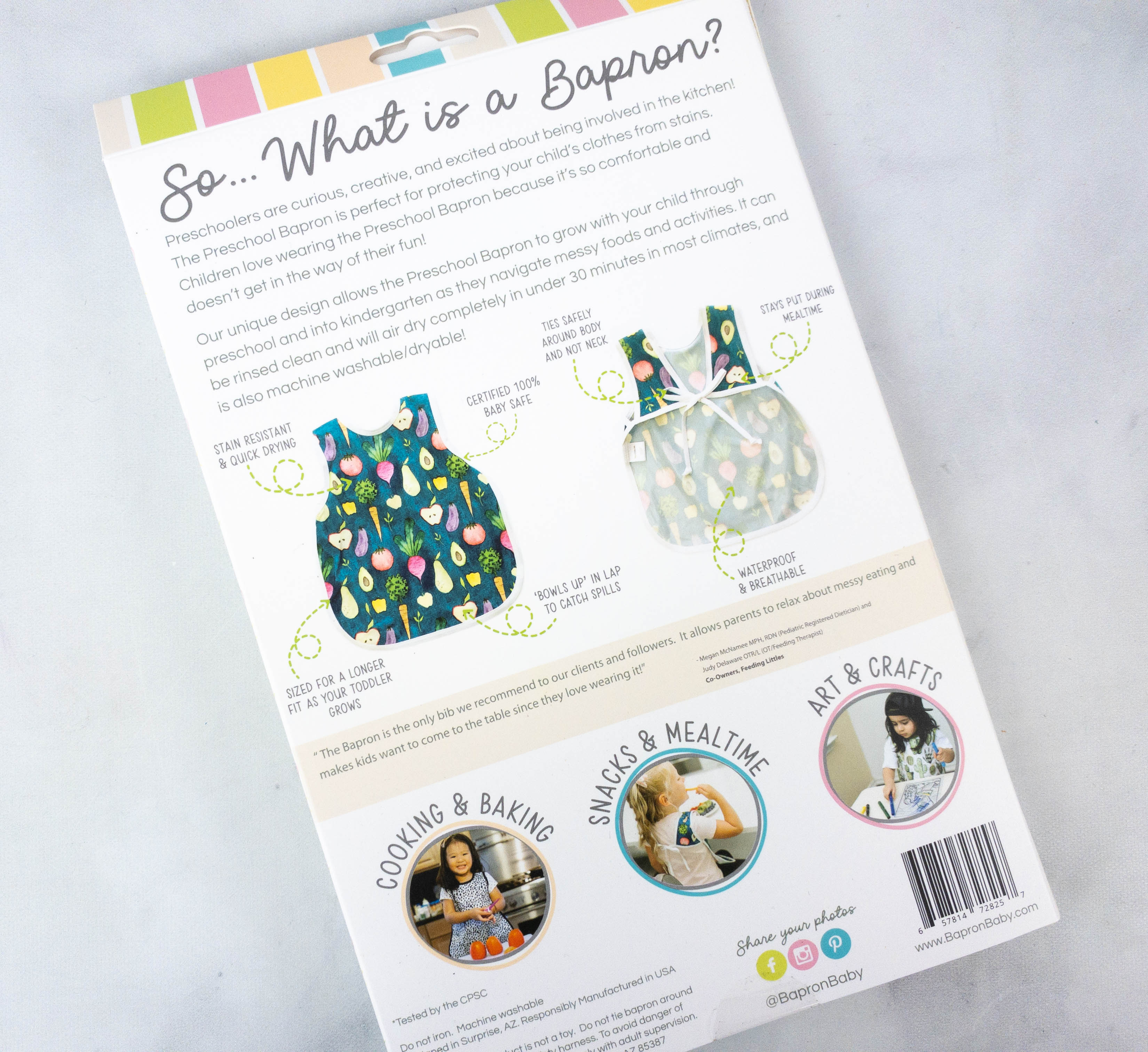 The Bapron has multiple uses. It can be used during mealtime, when cooking and baking, and even when doing arts and crafts!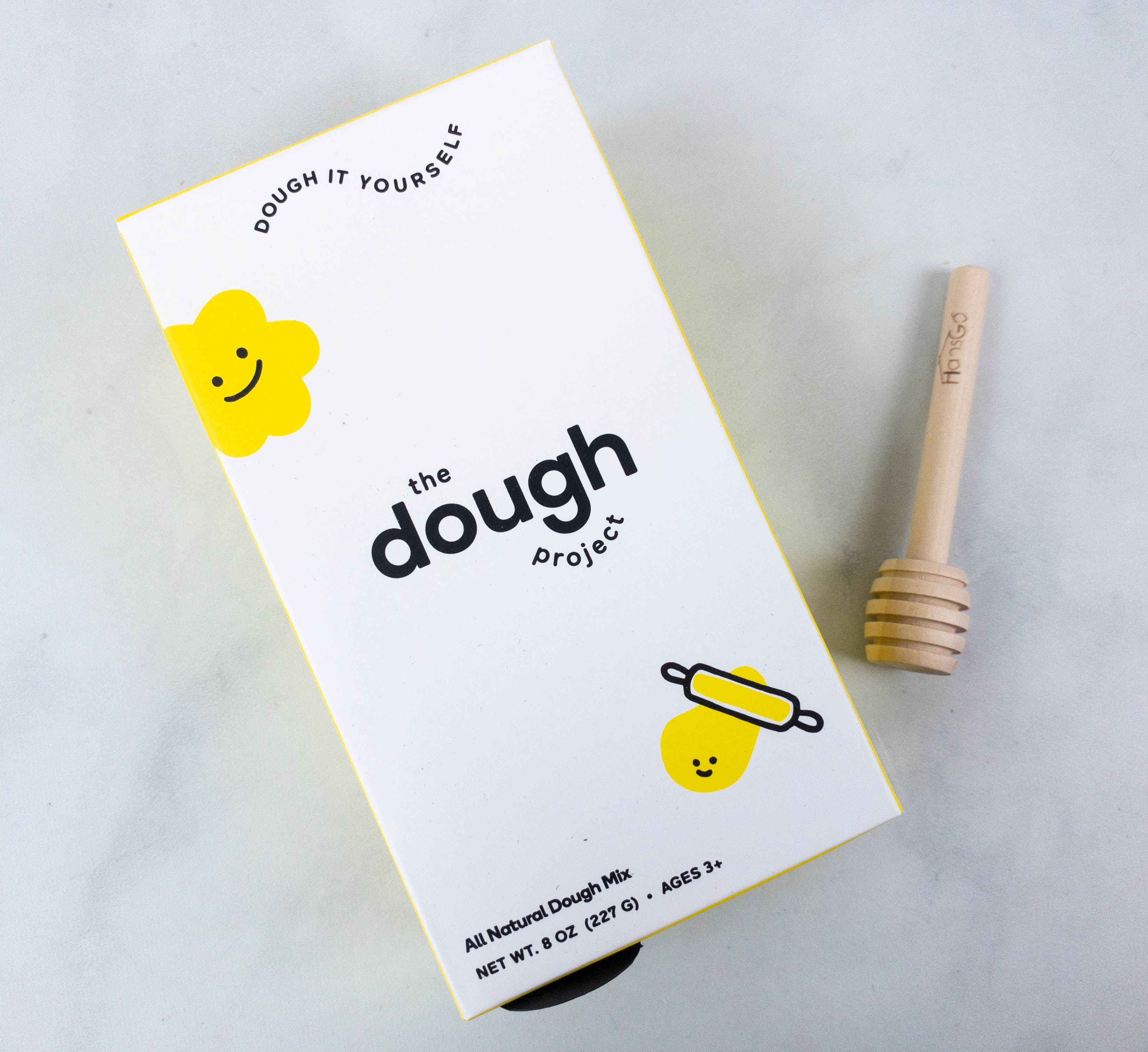 Dough It Yourself Playdough. Since we received some play dough molds in this box, I was excited to see that they also included a DIY play dough!
The instructions are at the back of the packaging. It's just like making pancakes!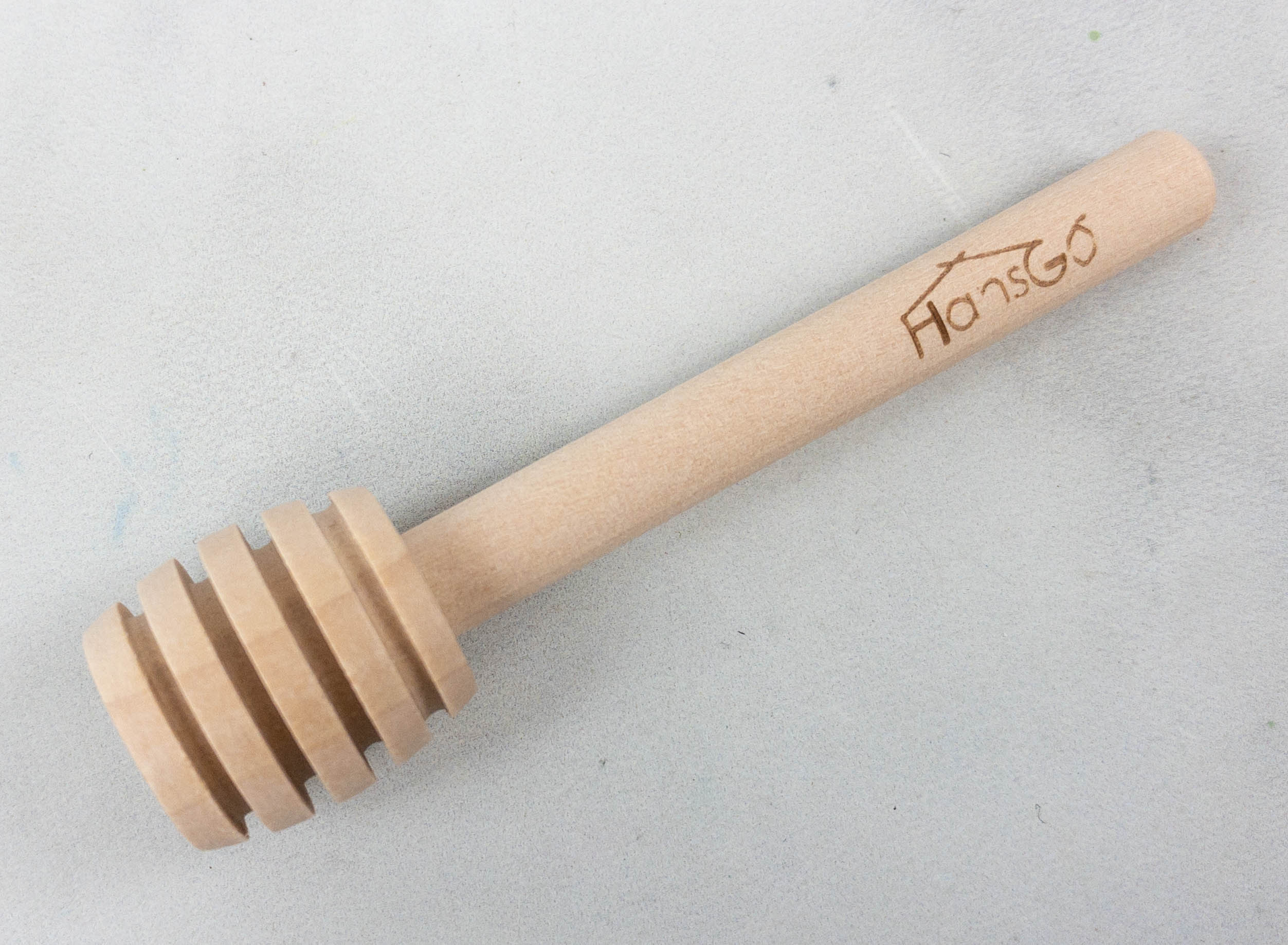 They also provided a wooden honey dipper that can be used to mix and play with the finished product!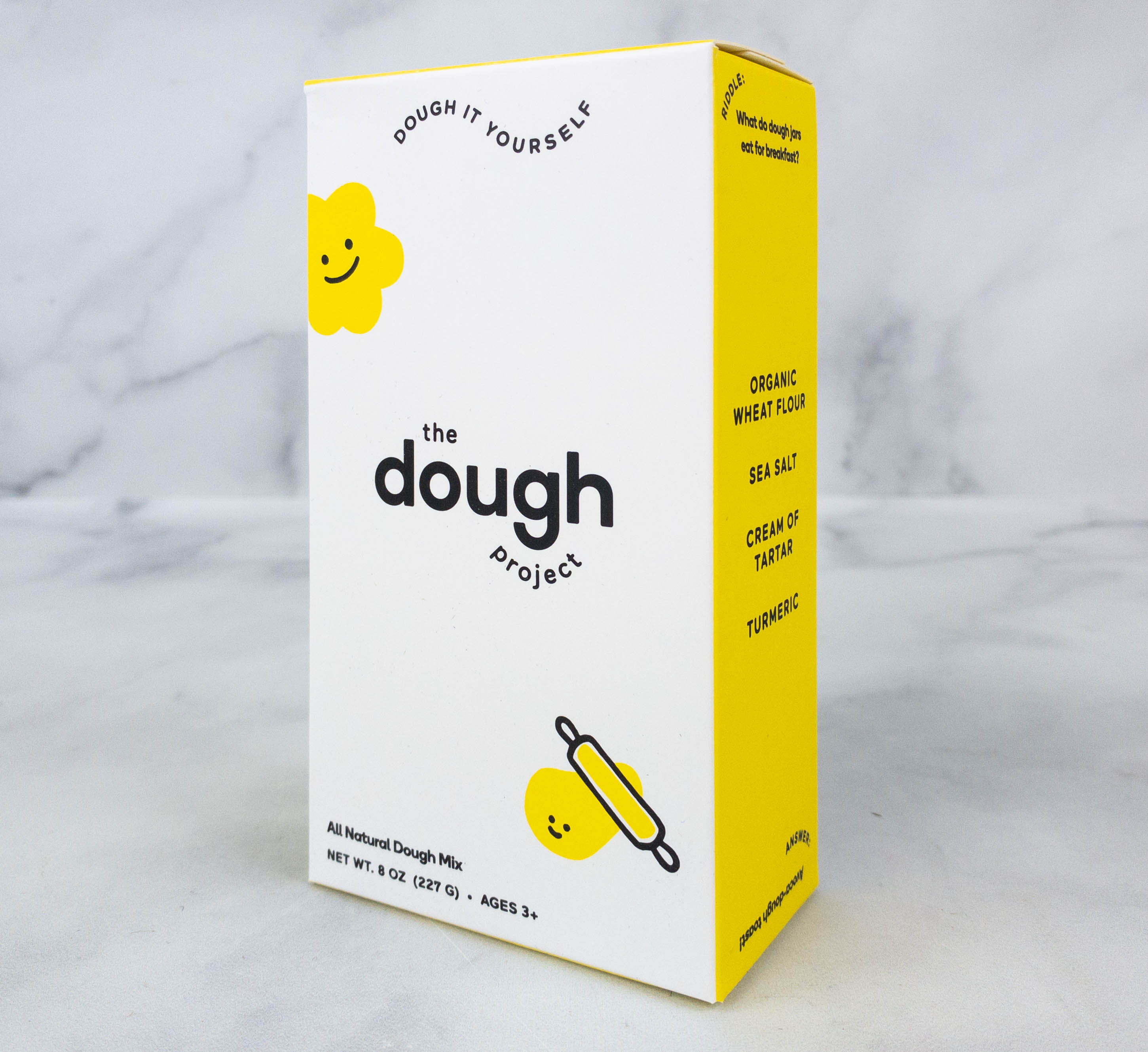 This dry mix is composed of organic wheat flour, sea salt, cream of tartar, and even turmeric for some color.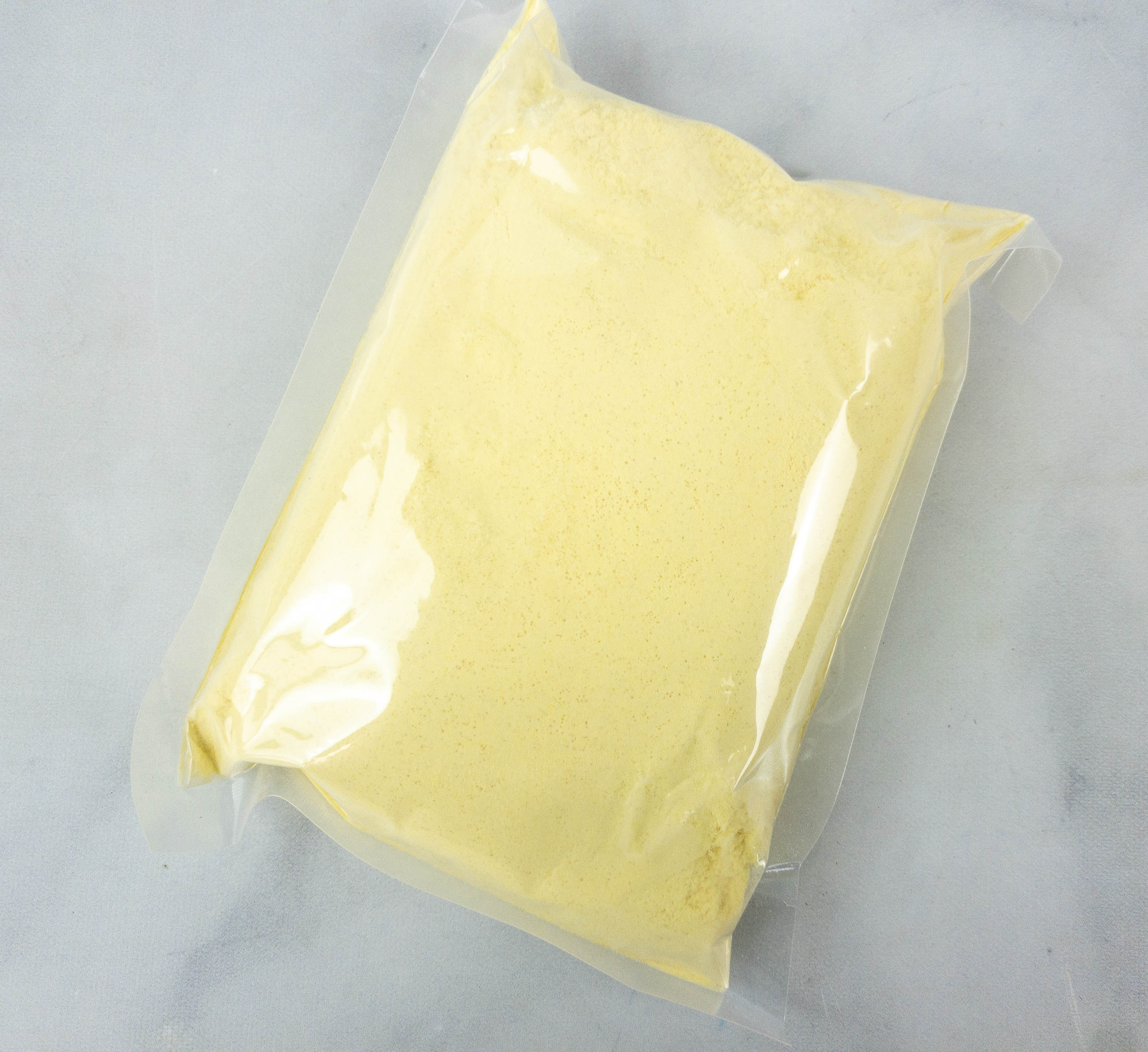 Here's what the dry mix looks like. It's an all natural mix so it's safe and non-toxic!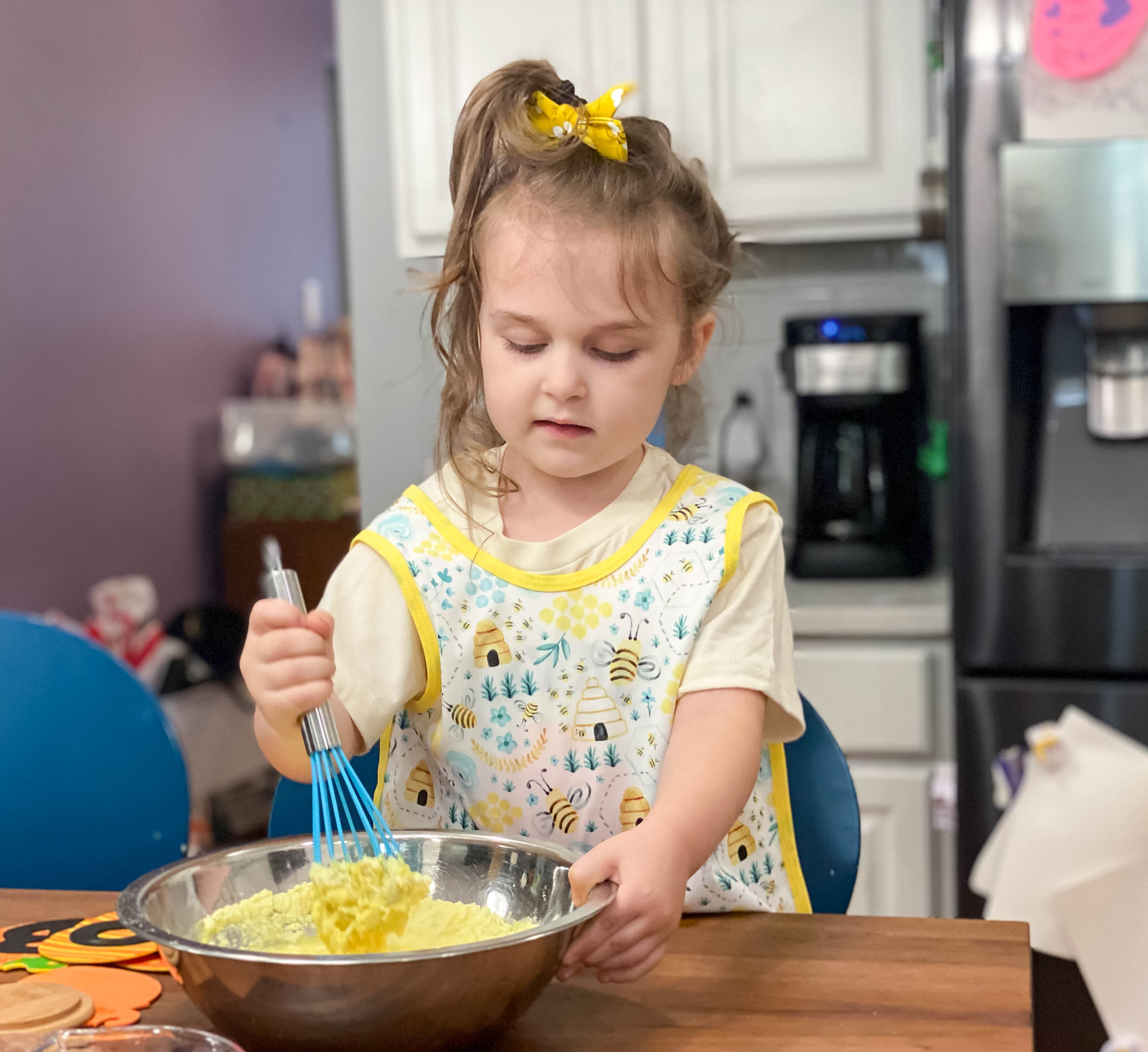 The first step is to combine it with water and oil.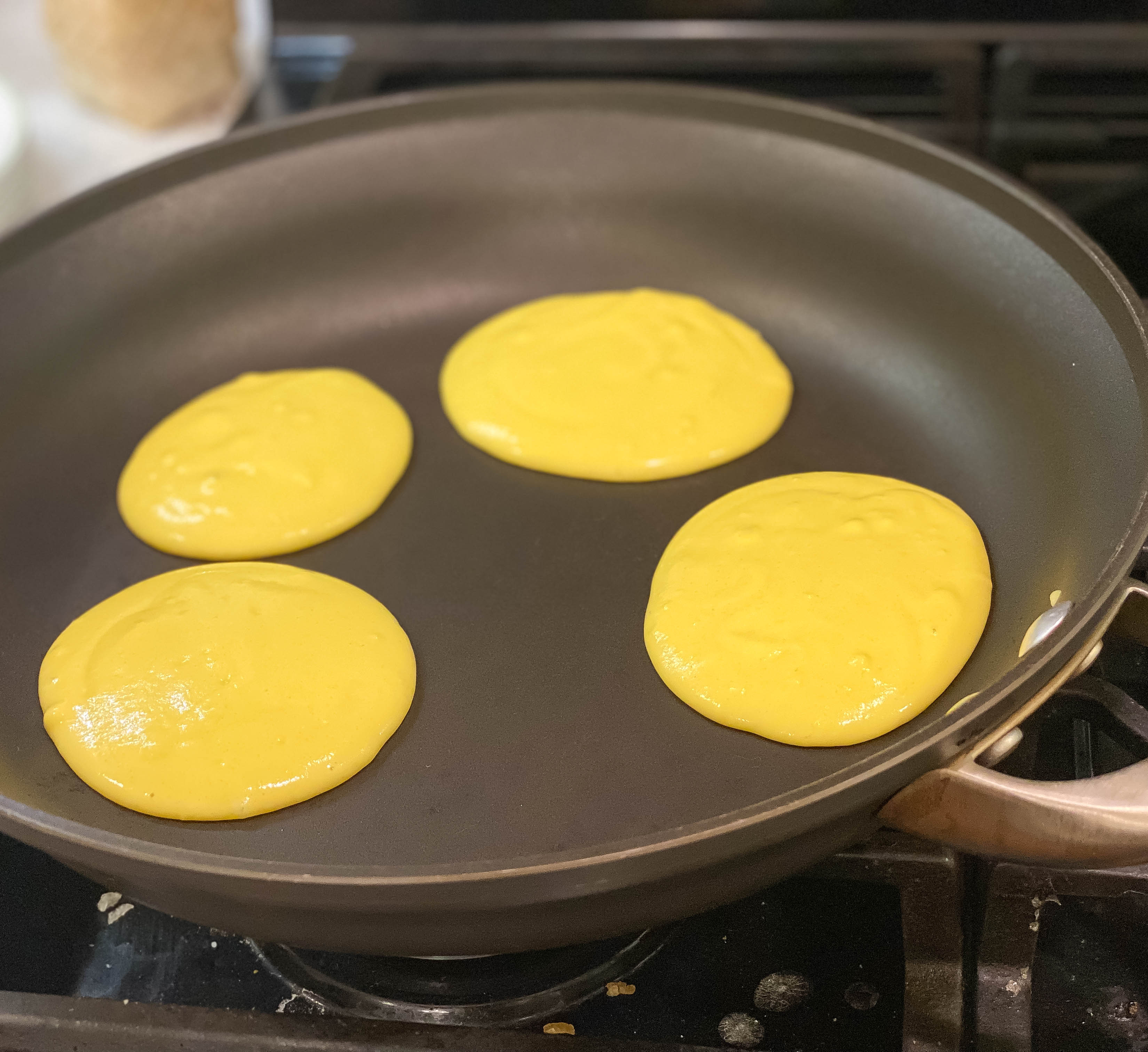 Then, spoon 2 tablespoons of the batter at a time into your skillet over medium heat. Of course, this requires adult supervision.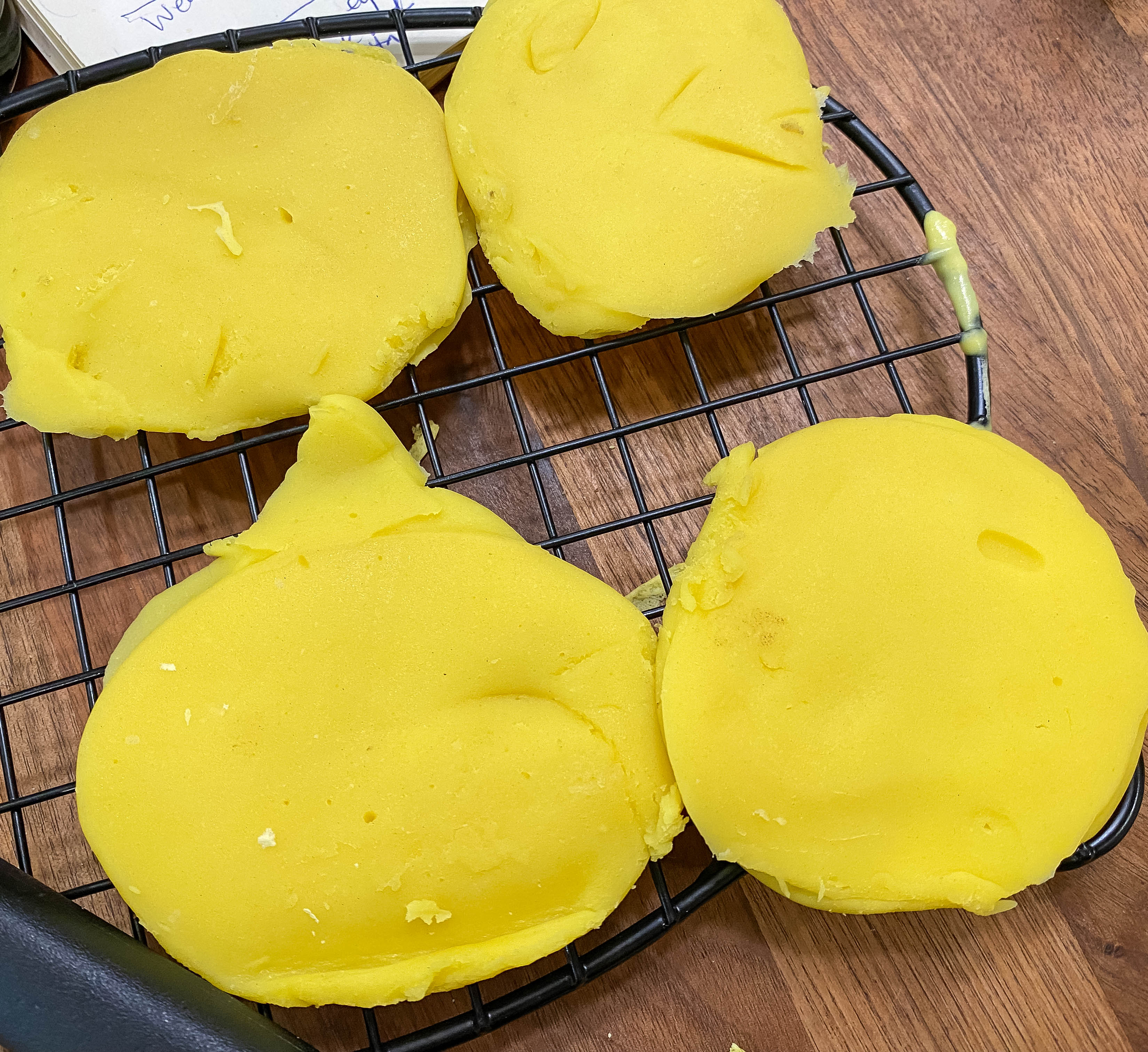 After cooking them for a minute, we put them on a tray so they can cool down.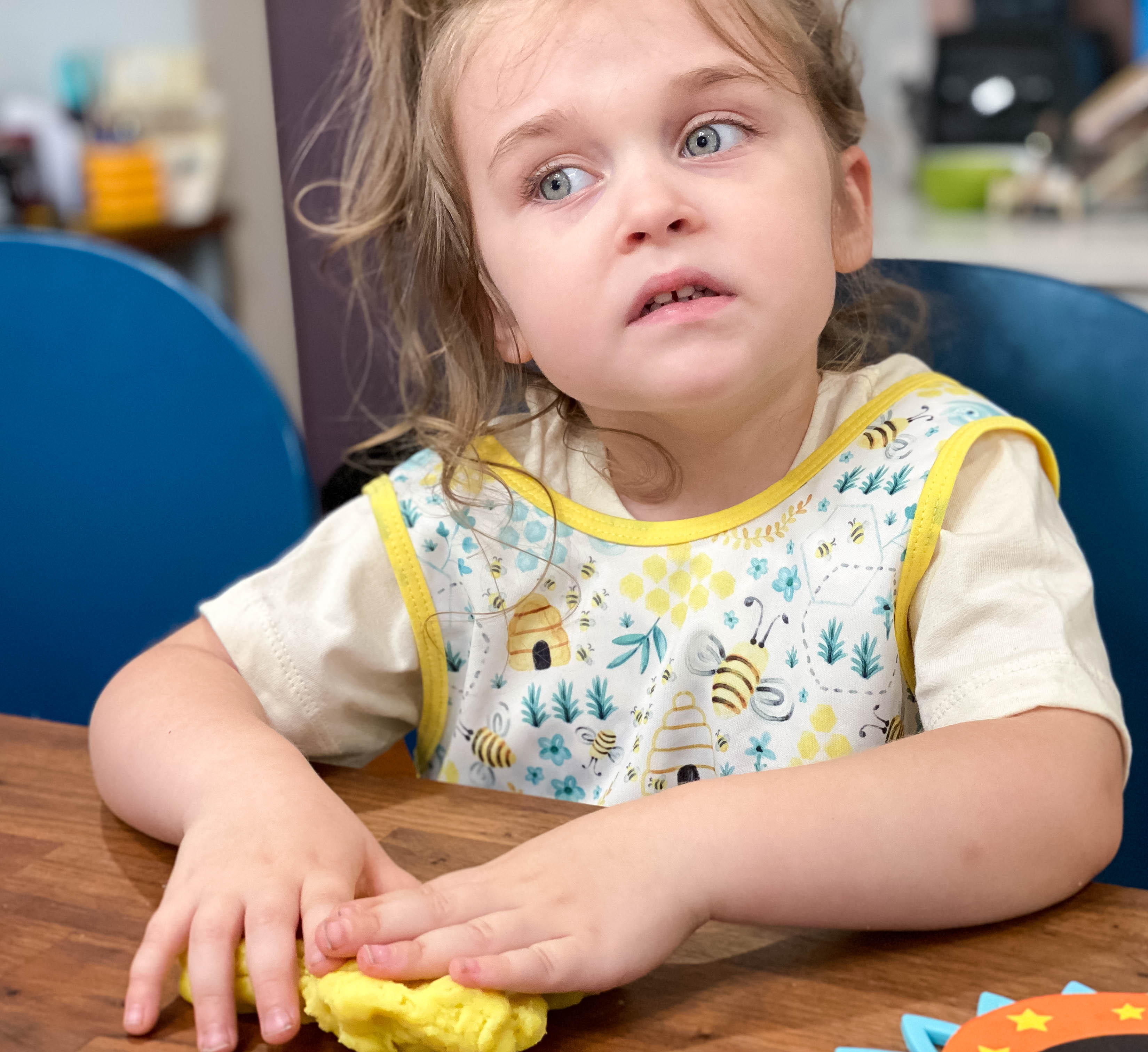 When the dough has cooled down, it's now ready for play time!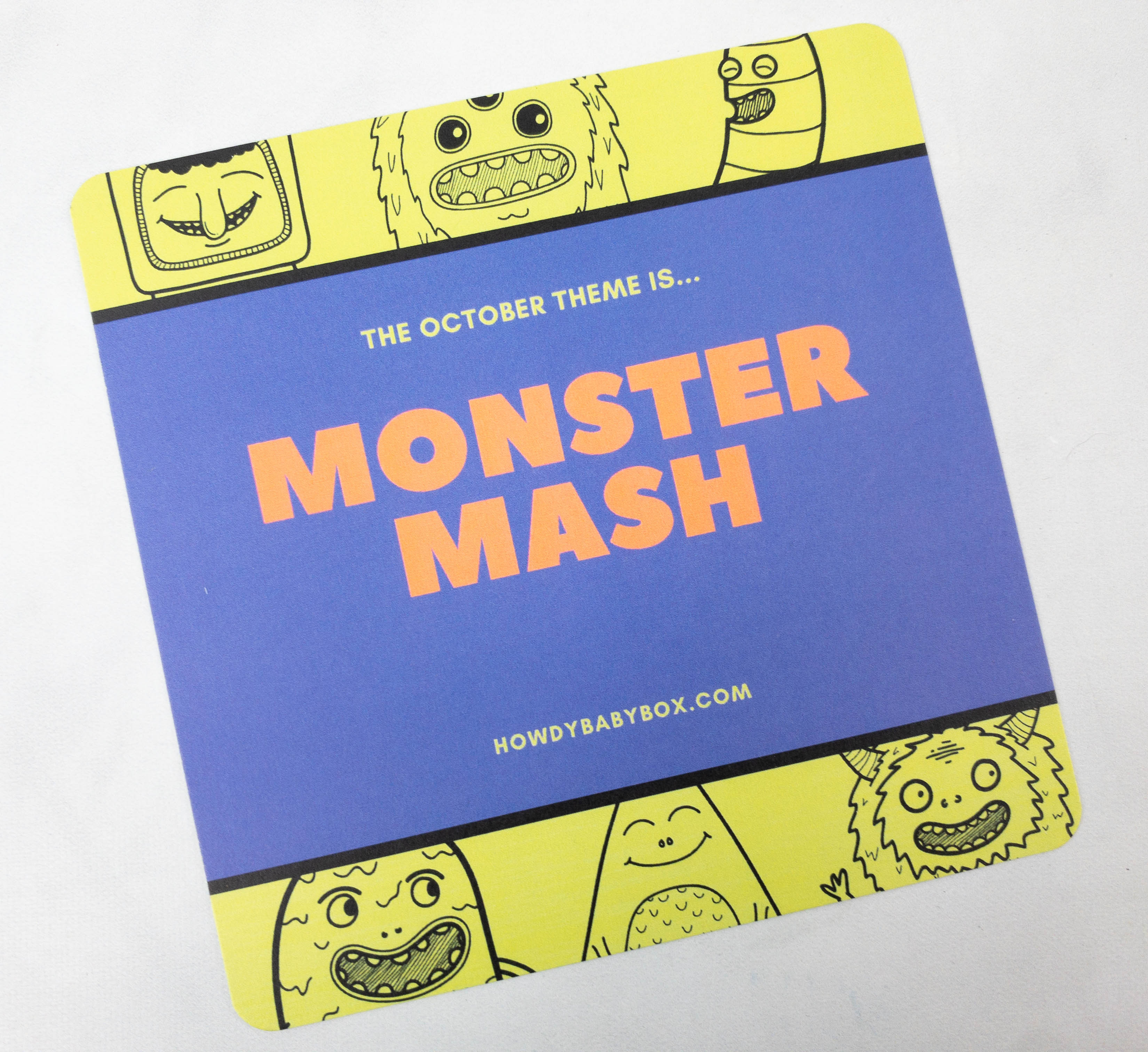 They also sent a card with a sneak peek for the next month's theme!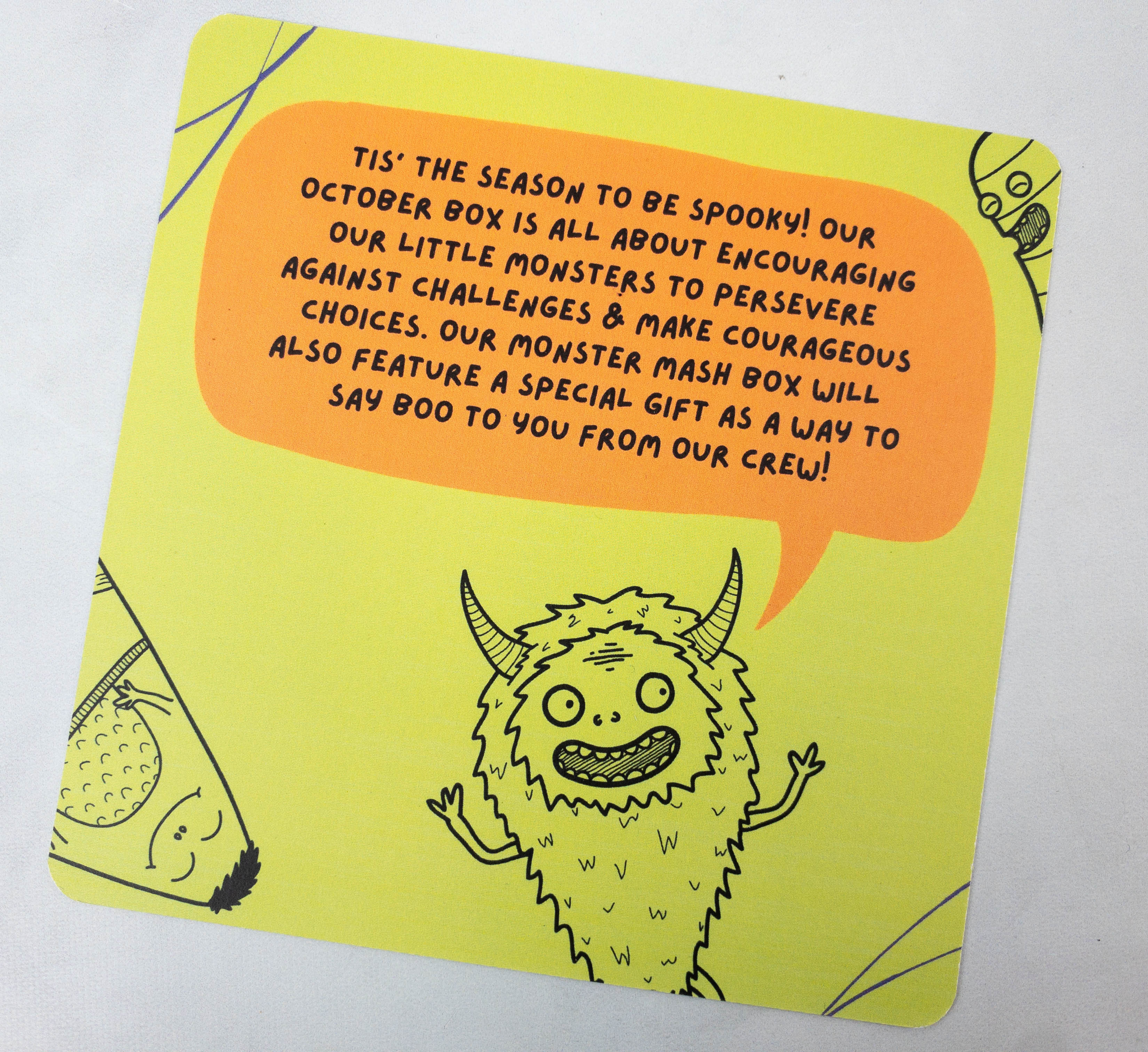 Since it's the Halloween season, it looks like the next box will be all about monsters!
This month's Howdy Baby Box is bee-themed and it's filled with cute and useful items! The curation includes developmental toys like the DIY dough and a sensory toy, plus mommy items like the tumbler cup and the food wrap. There's even a bib-apron to avoid mess whether when my daughter is eating or making crafts! This is such an amazing box overall and it also makes a great gift for kids or fellow parents. I also appreciate that they pick ethically made items and support independent brands!
What do you think of this month's box?