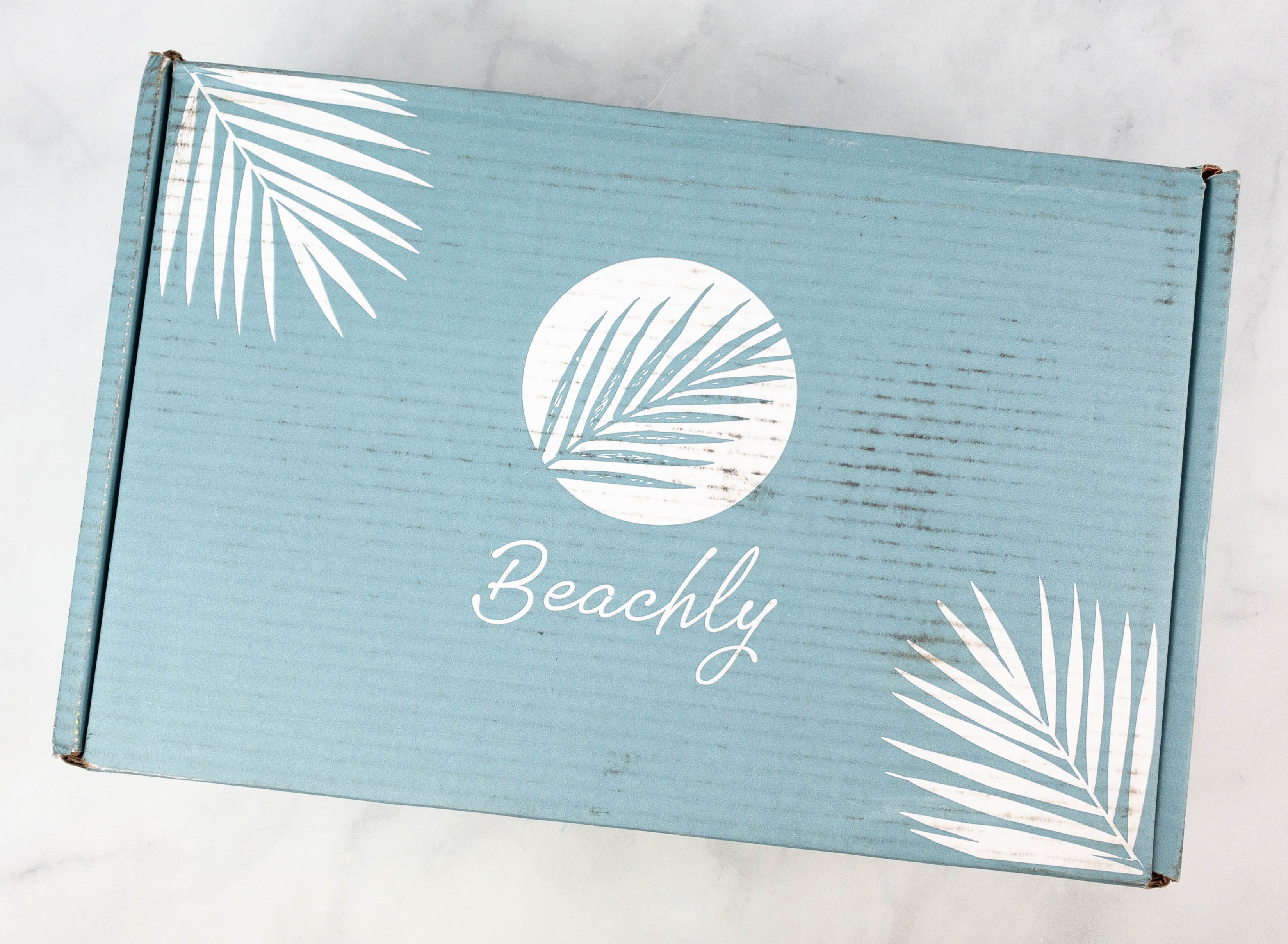 Beachly, formerly Coastal Co., is a quarterly subscription that gives you a dose of the beach lifestyle no matter what season through apparel, accessories, and more. With 6-8 premium items, each box costs $99 and promises a $200+ retail value. Some of the brands they've partnered with include Puravida Bracelets, Aloha, Billabong, DIFF Charitable Eyewear, Havaianas, and more. Proceeds from every box sold fund monthly beach cleanups hosted by Heal The Bay.
DEAL: Get 20% off your first box! Use coupon code HELLO20.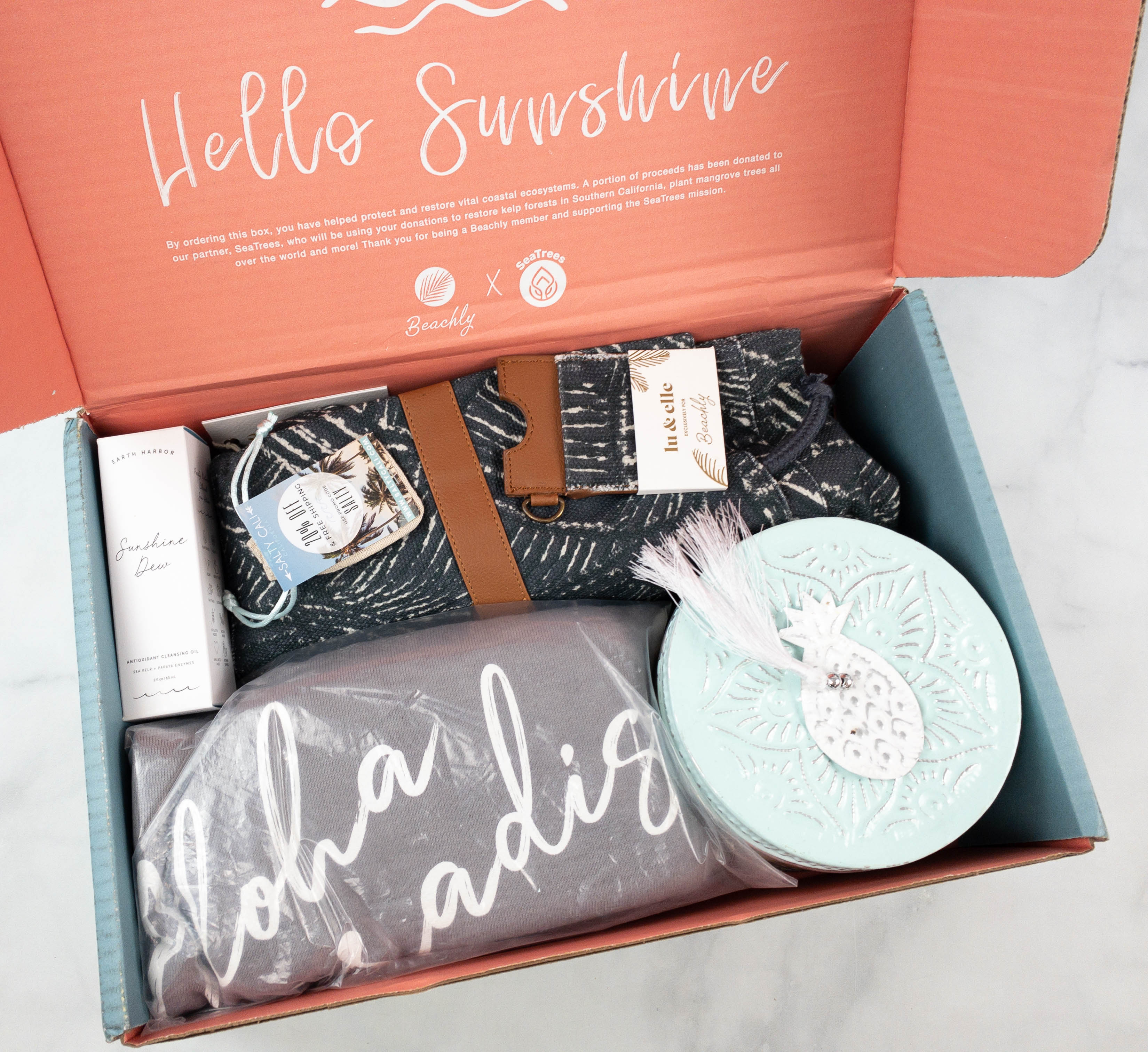 There's no mini-mag this quarter.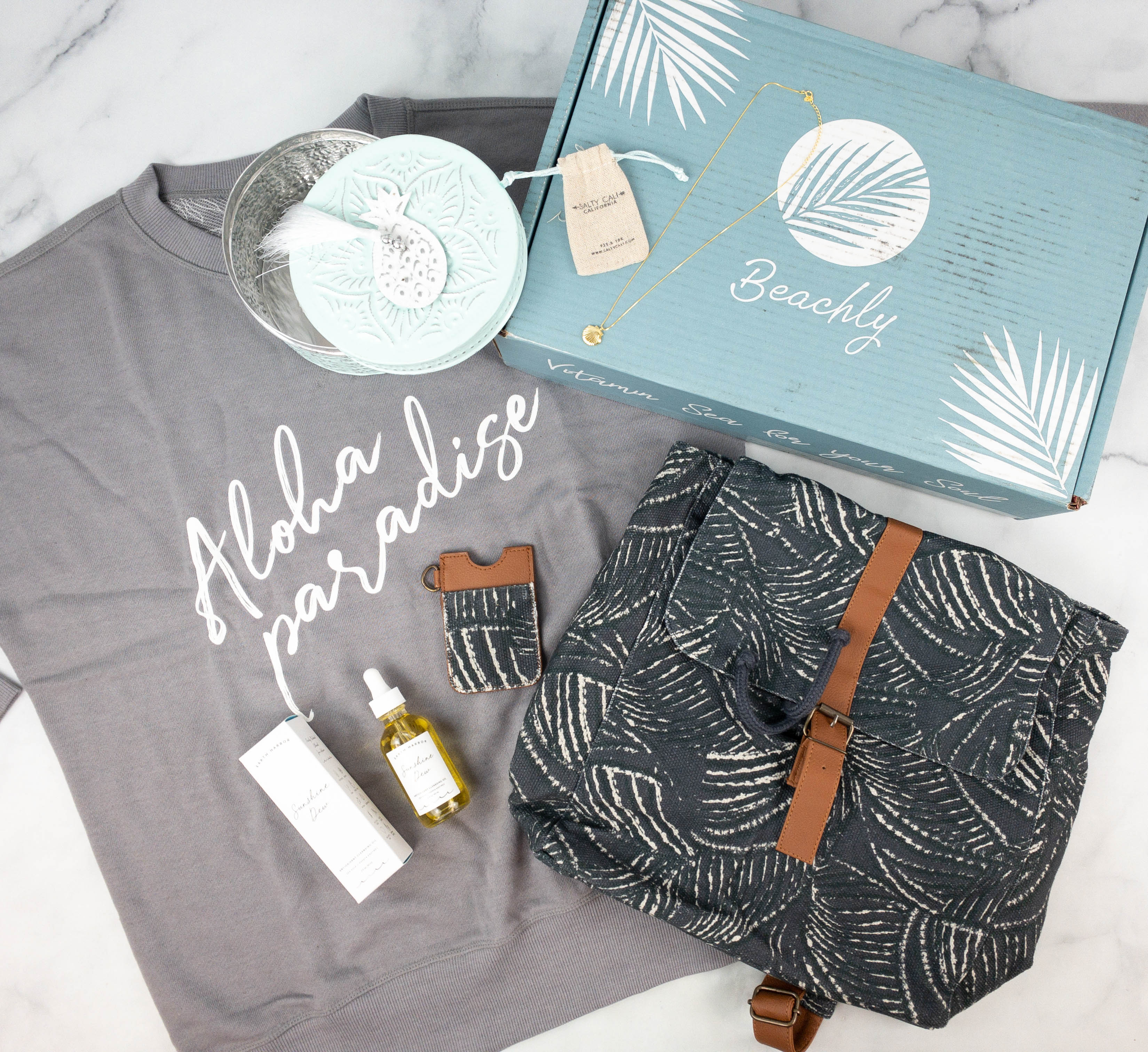 Everything in my Fall 2021 box!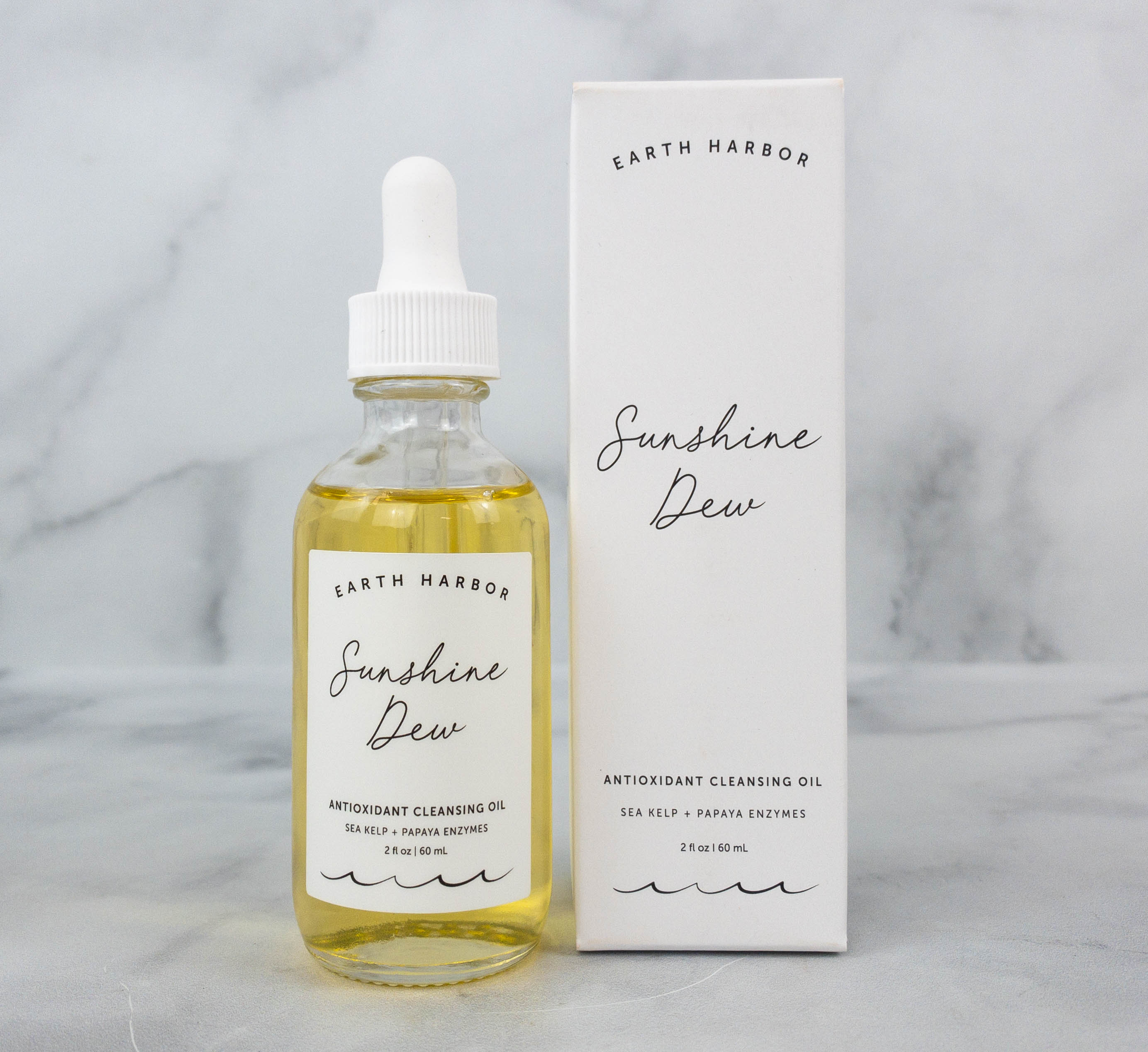 Earth Harbor Sunshine Dew ($24) Formulated with jojoba, meadowfoam, avocado, and grapeseed oils, this cleansing oil helps remove dirt and impurities from the skin while keeping it nourished (and while smelling like creamsicle, YUM!). It also doesn't leave a greasy feeling which is always a plus!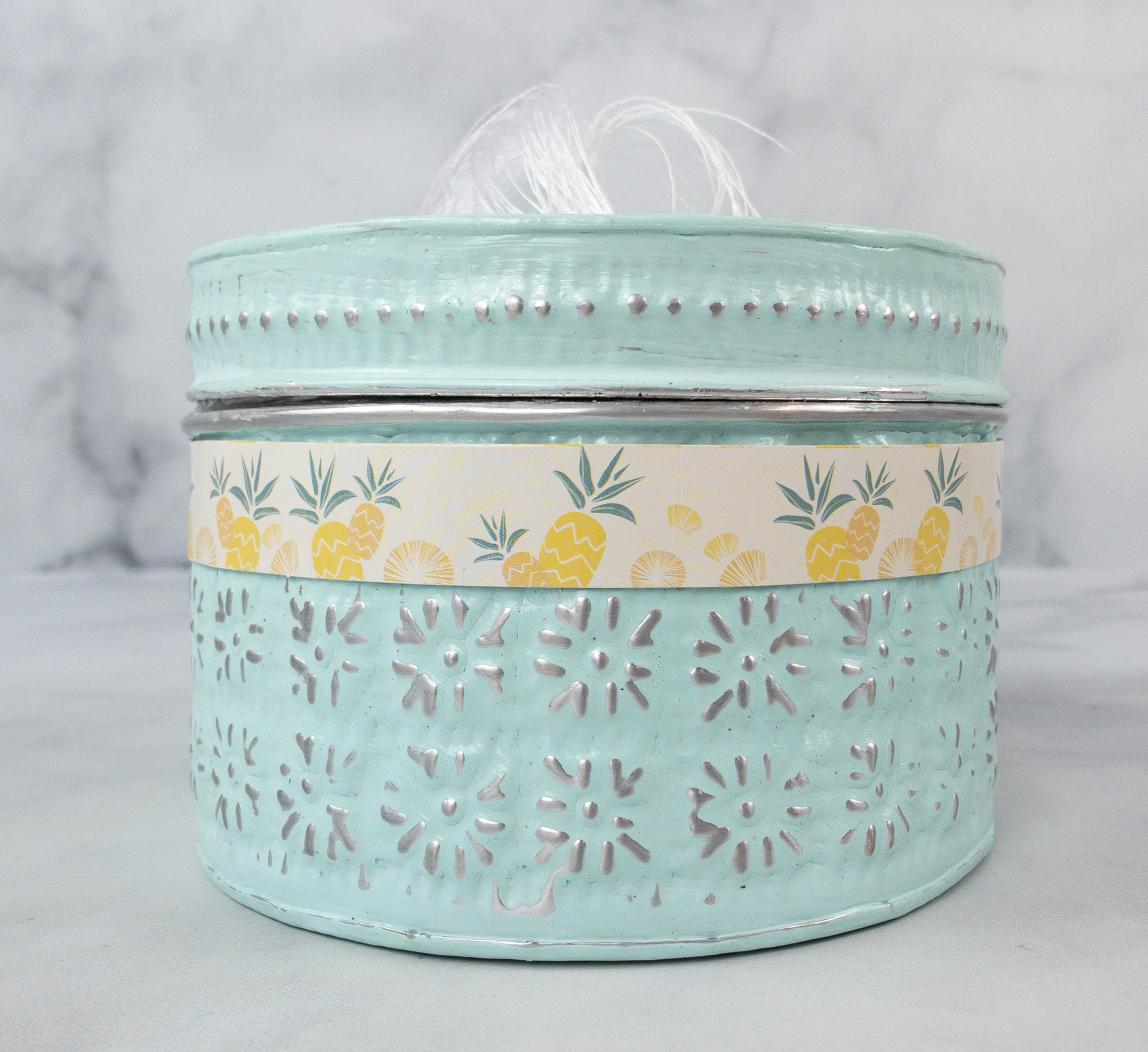 Billie's Seaside Catchall. Here's a cute little tin where you can place your favorite beach accessories and trinkets! It's incredibly lightweight, almost flimsy, but I love the fun tropical style.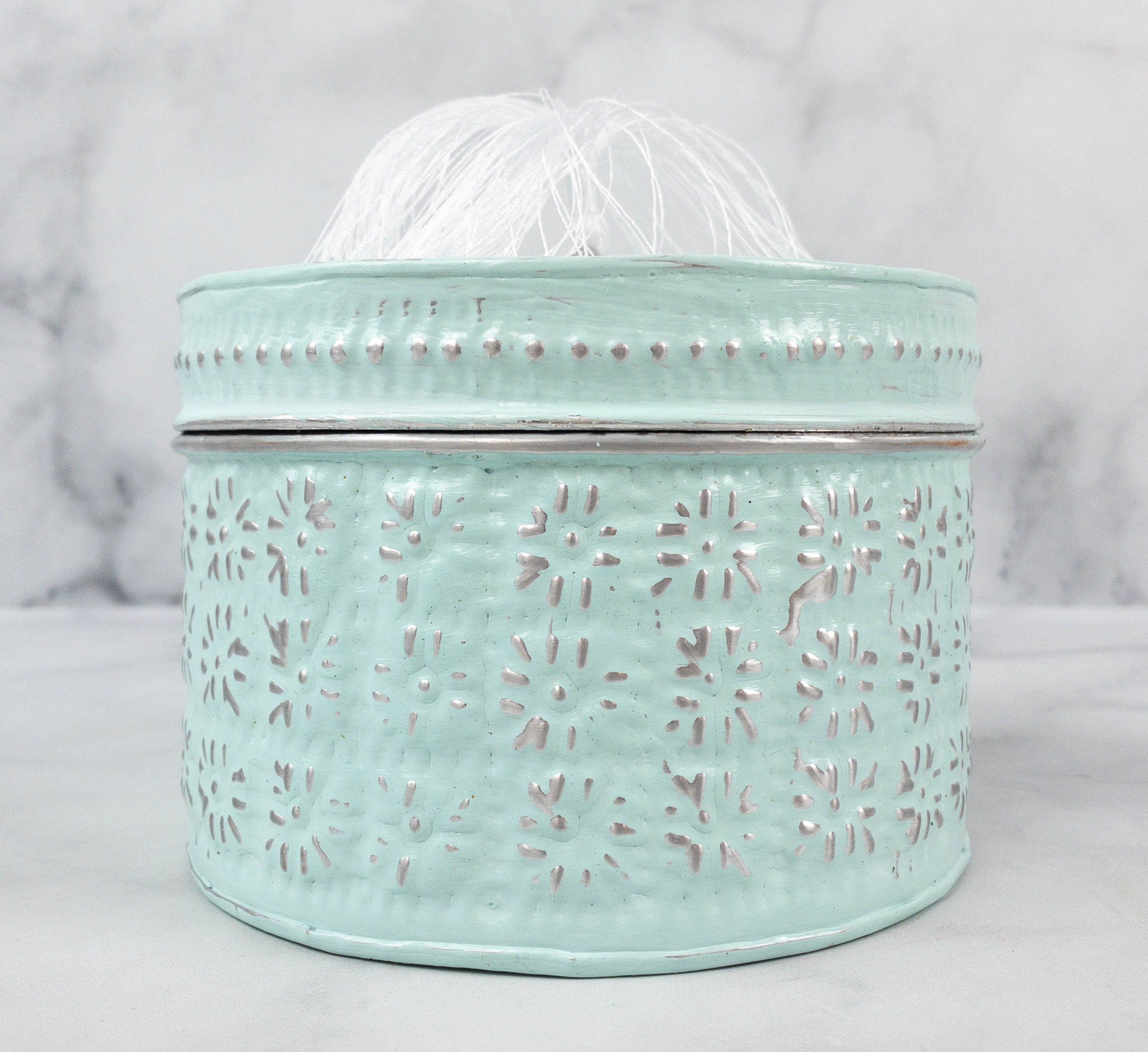 It's painted in pastel aqua, and I love the fun stamped design.
The lid has a pineapple shaped attachment with a white tassel on it, which serves as the handle. This is a great container to collect samples on my dresser!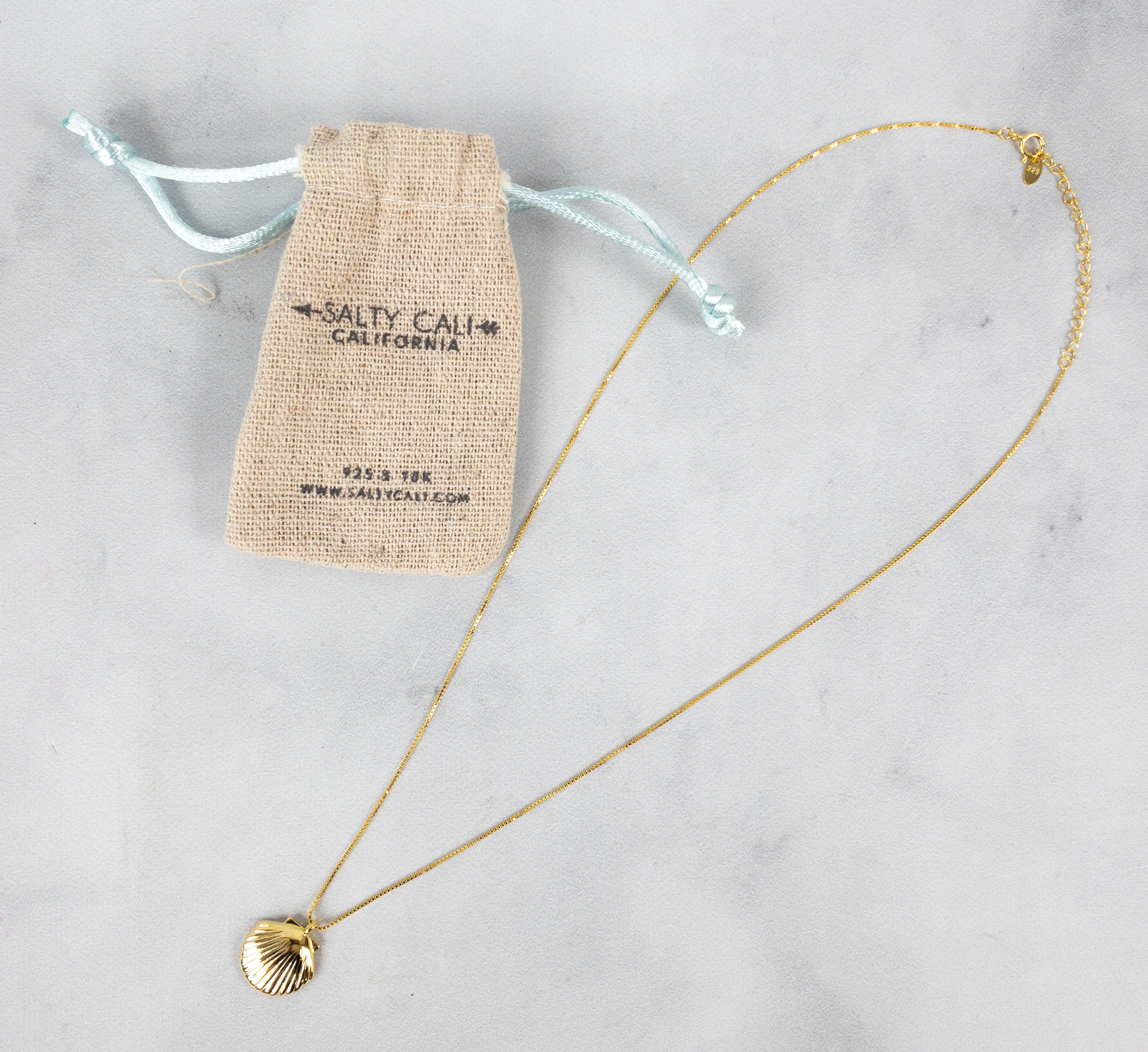 Salty Cali Salty Shell Necklace. The beautiful beach-themed necklace was packed in its own drawstring pouch to keep it safe from scratches or other damages.
I love the seashell pendant! I can wear this no matter what season to remind me of how much I love the beach.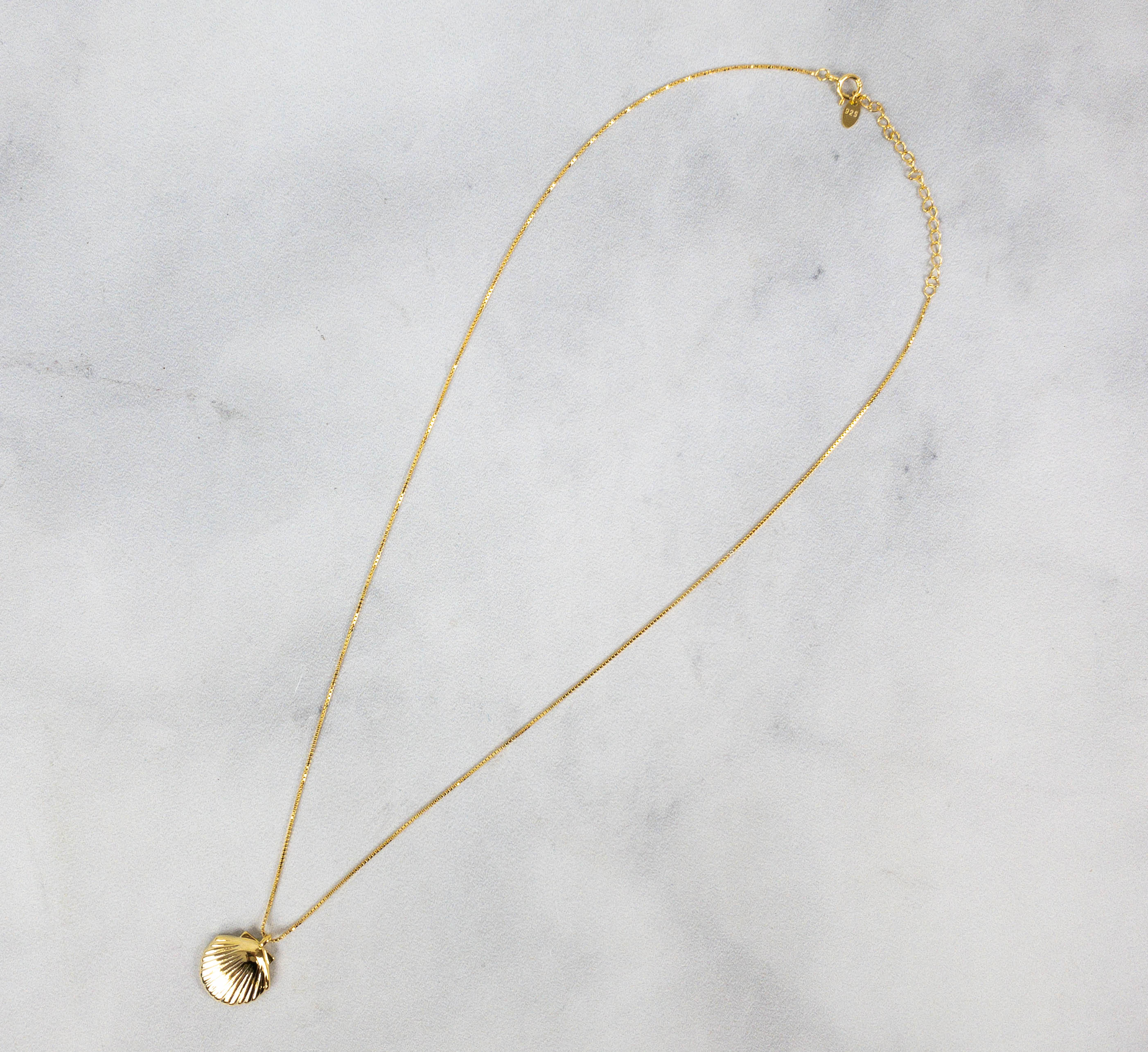 It's also versatile enough to wear on a daily basis, whether with work outfits or casual outfits. It looks really classy and simple.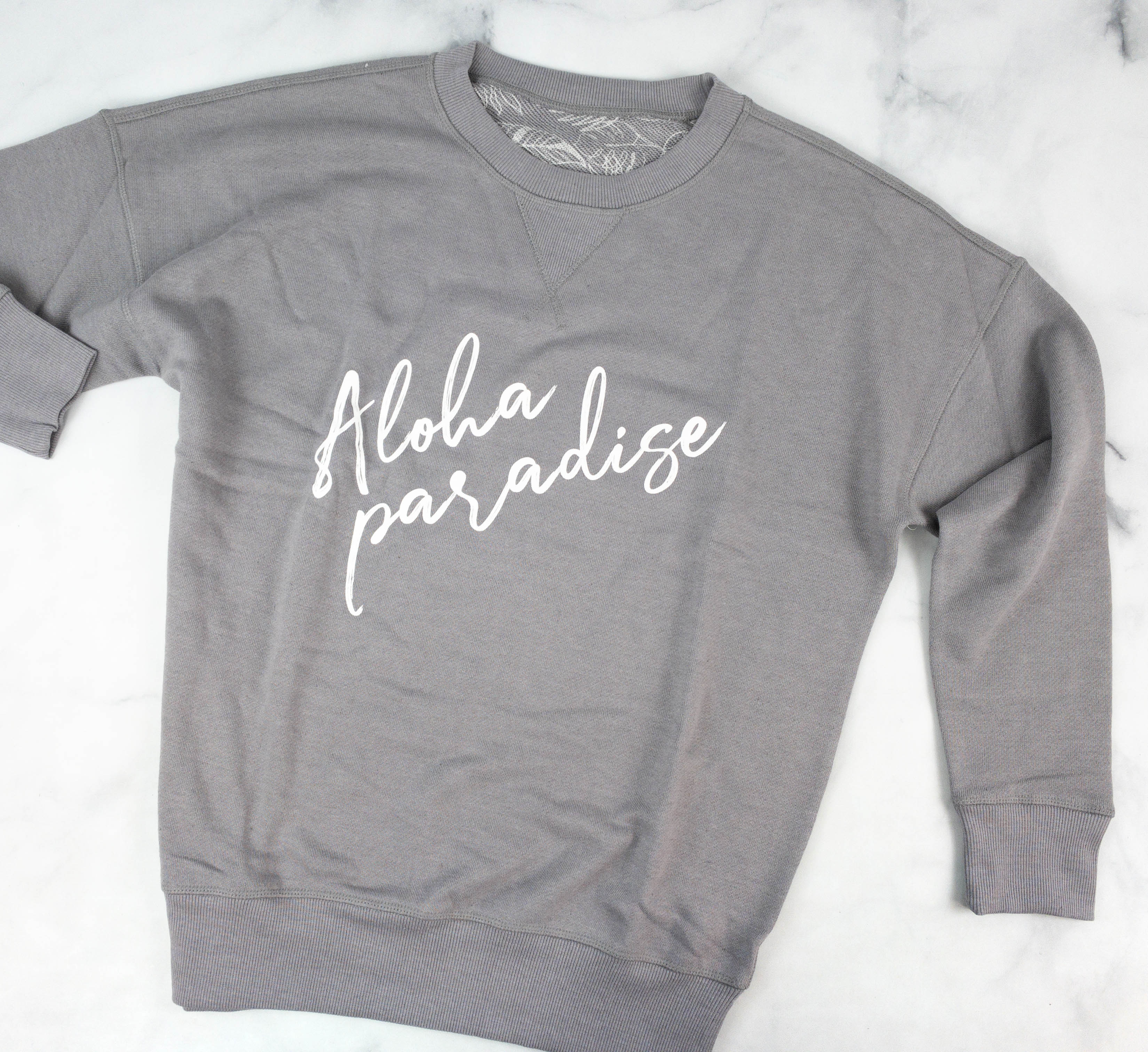 Jaxsea Aloha Reversible Pullover. Fall means its time to get cozy in pullovers again! I received one in the box and it's in gray. It's made with a soft fabric, so it's really comfortable to wear and seems like it's true to size in a relaxed fit (my daughter stole this one!).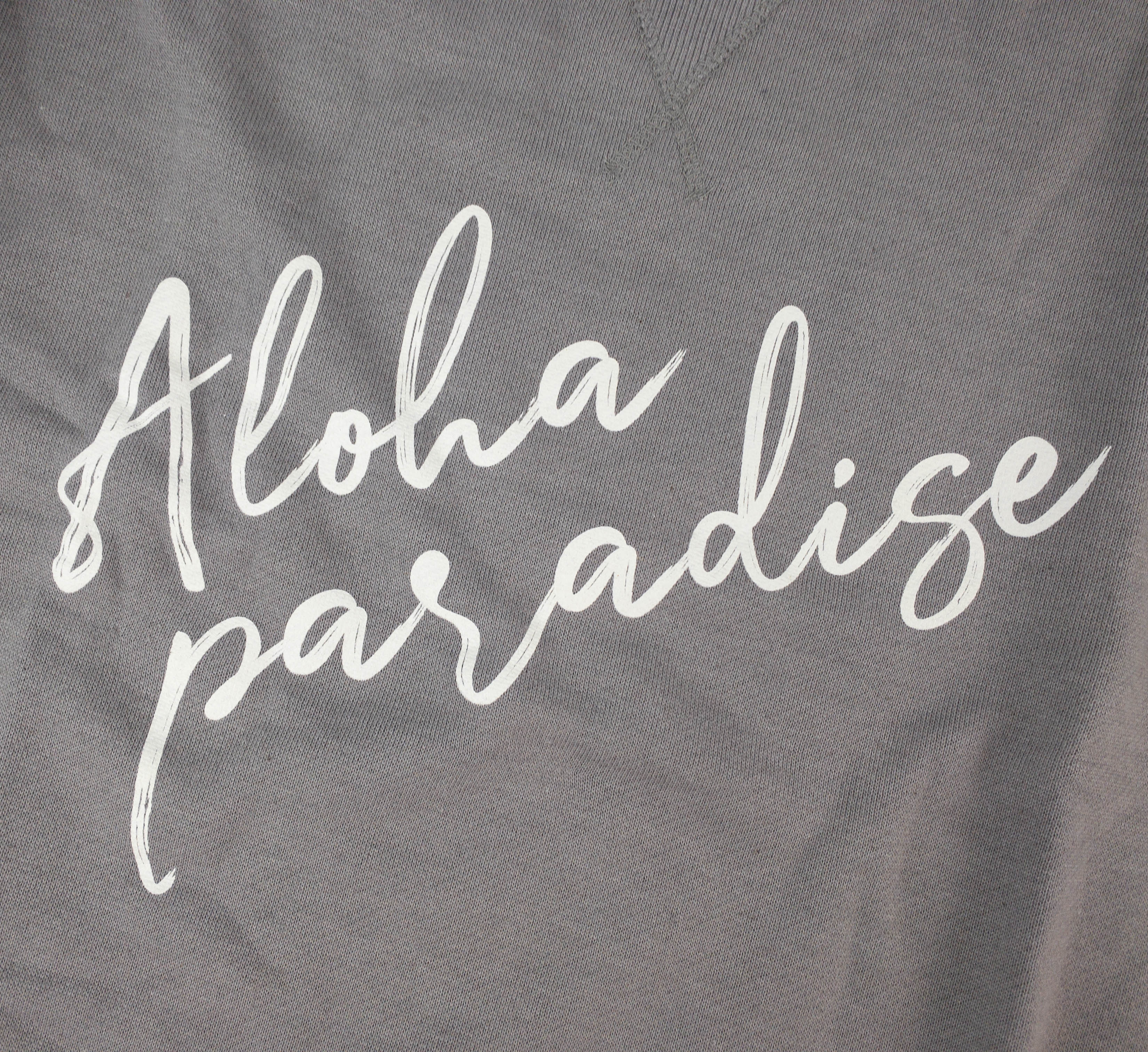 I also like the statement the printed in front! It says "Aloha Paradise" in script. This terry pullover isn't too warm, which is perfect for the changing season.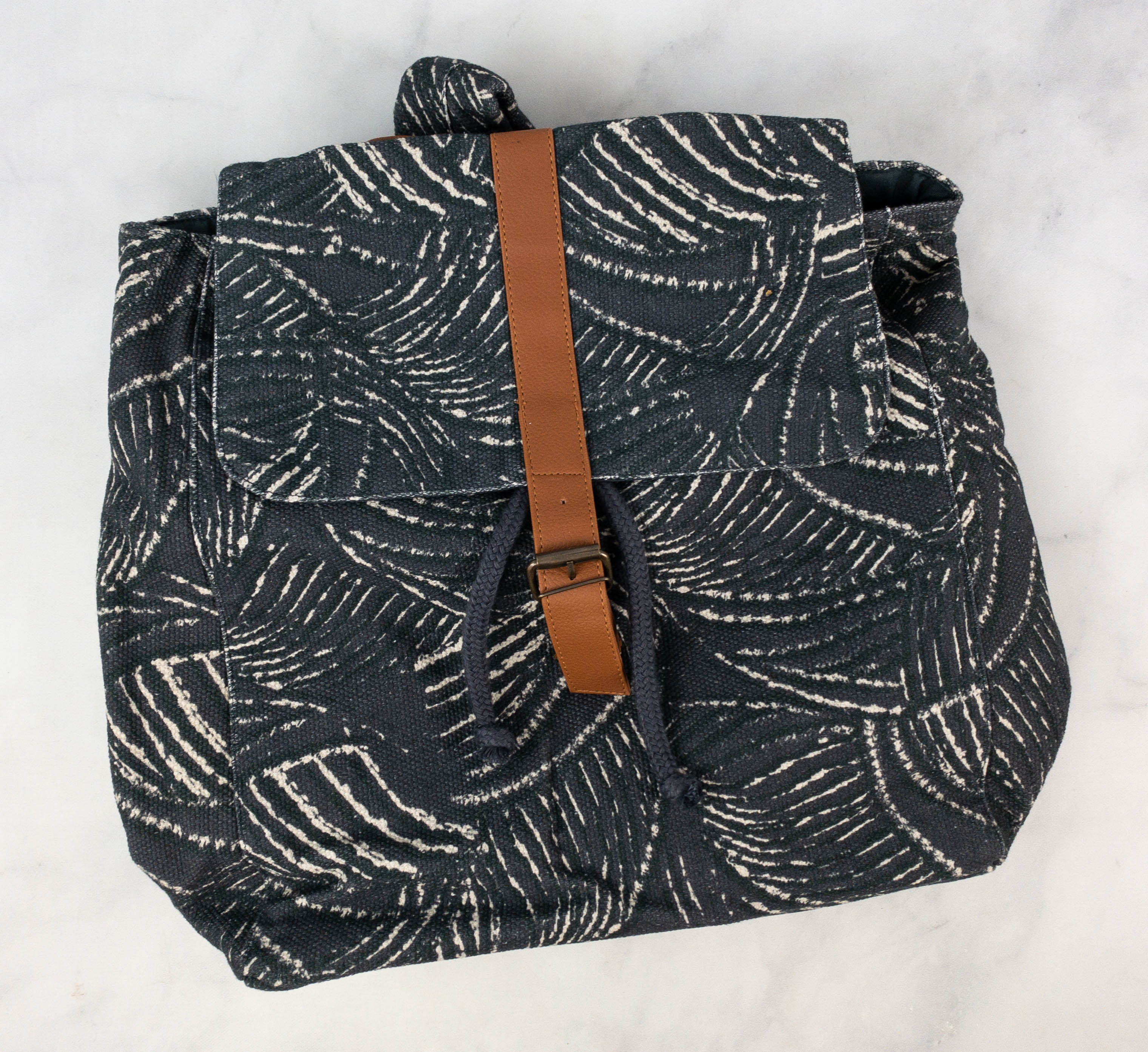 Lu & Elle Paradise Palm Backpack. It's a backpack that's great for quick beach trips!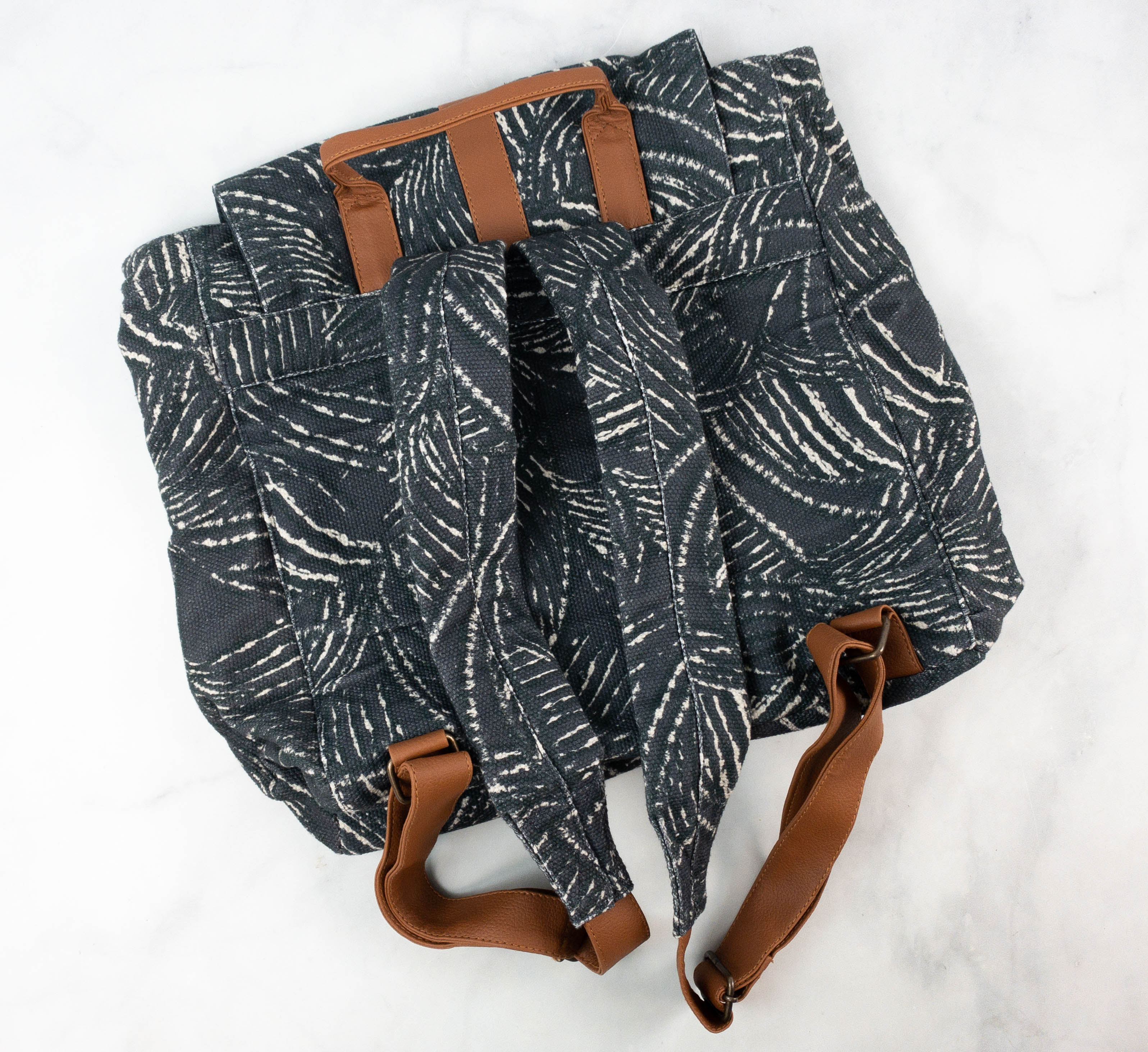 I love the palm leaf prints all over. The brown handle and straps also complemented its overall look. I think the color combination really works!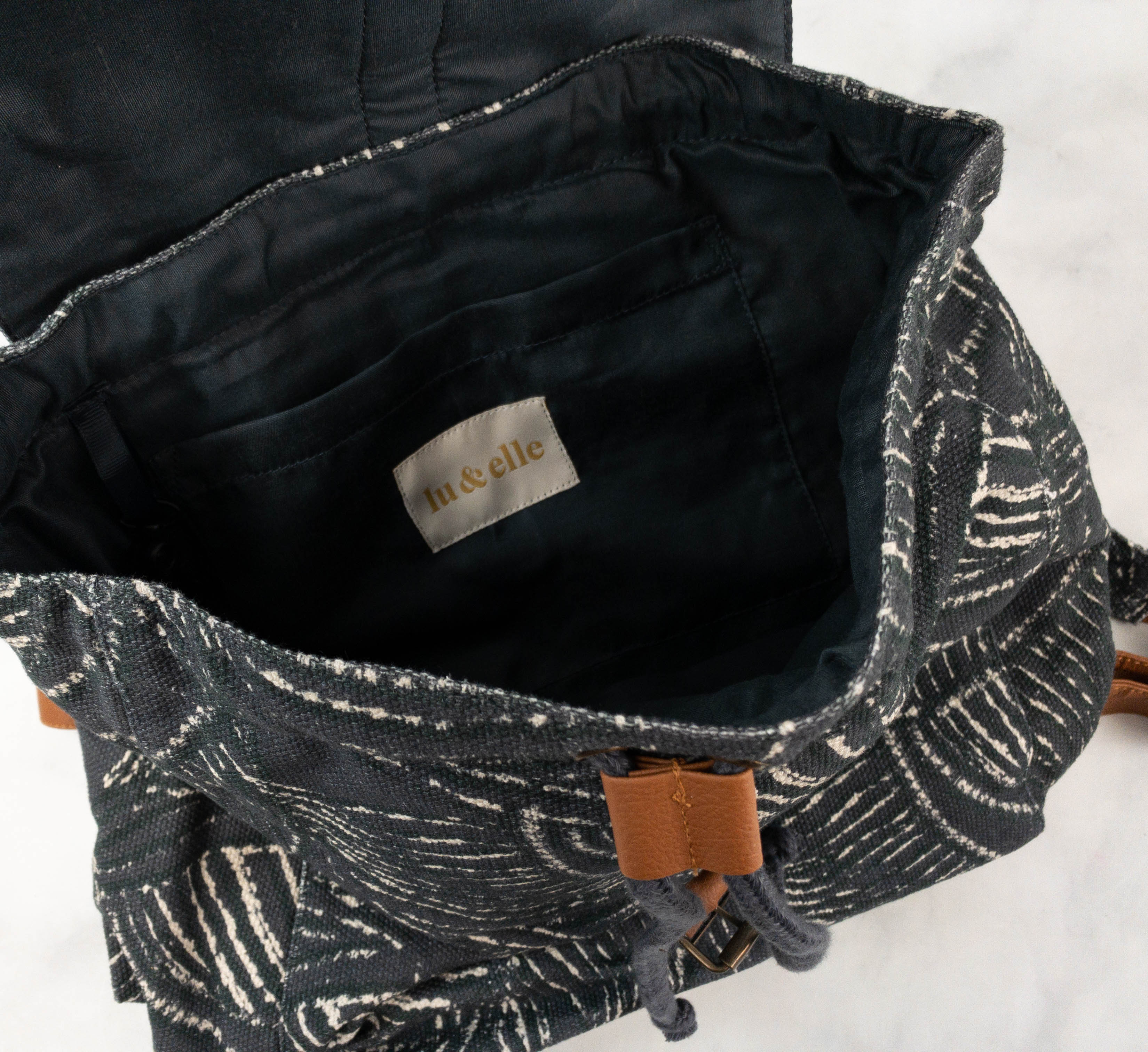 The bag is spacious enough for beach essentials and a pair of beach clothes, or maybe even a book you can read by the beach. There's also an inner pocket where you can put smaller items for easier access.
Lu & Elle Paradise Palm Wallet. This mini wallet is made exclusively for Beachly subscribers and matches the backpack!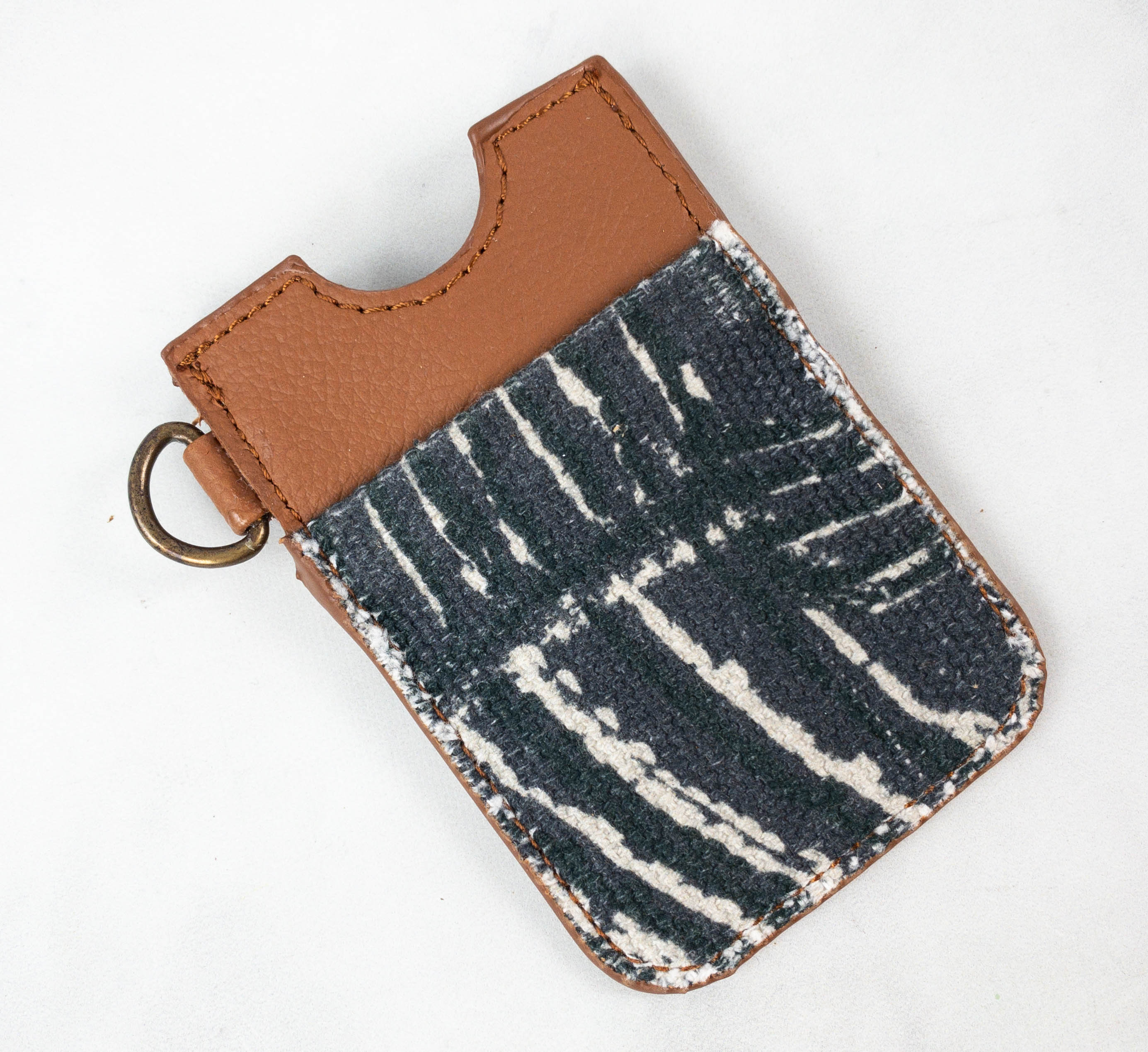 I love how small and compact this wallet is. The printed fabric adds flair to it as well.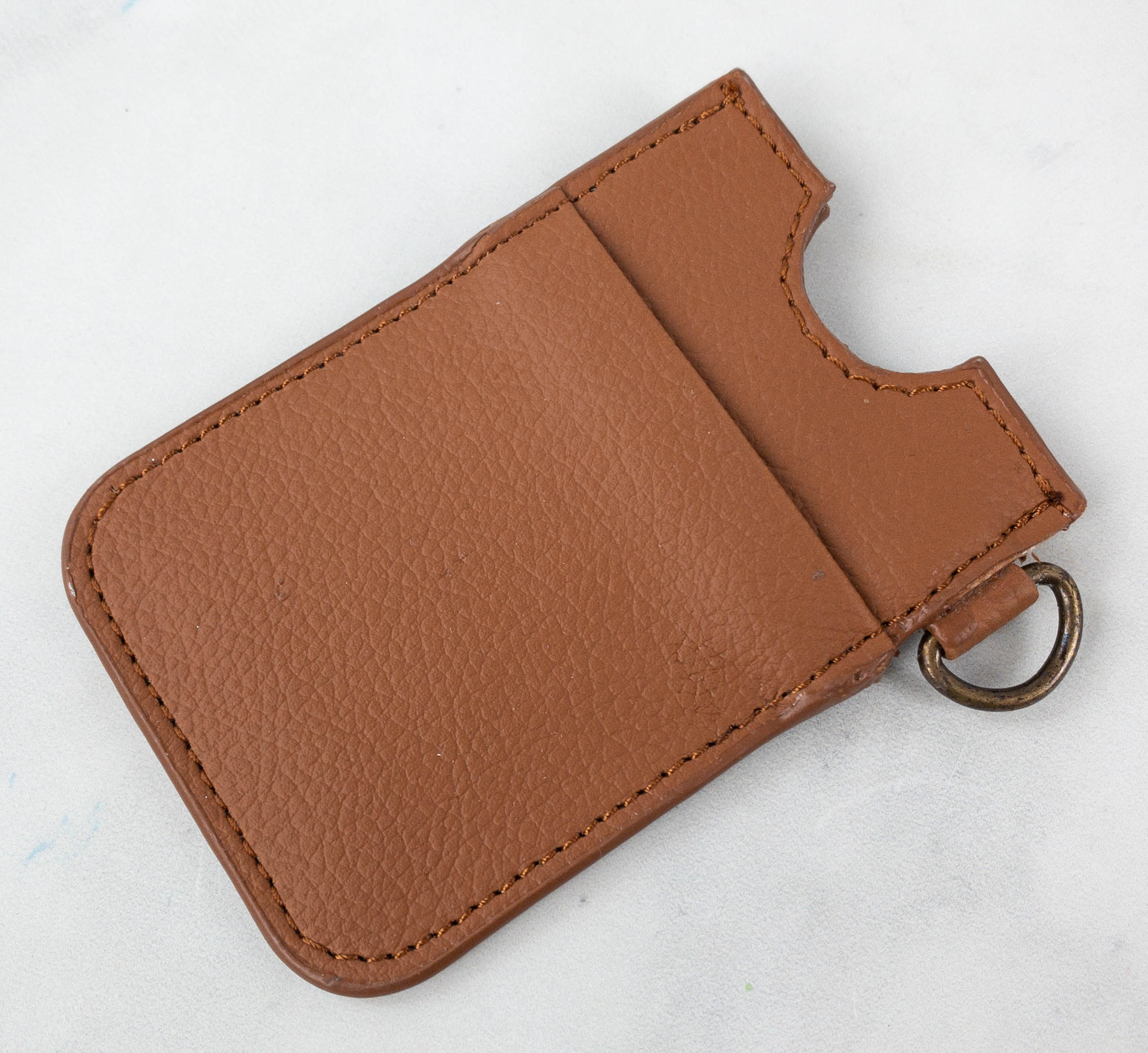 It can fit a couple of cards or a few bills. This is great for everyday carry and since there's a hook on the side, you can even attach it to a keychain!
This quarter's Beachly box is filled with great beach-inspired items which can be used even when it starts to get colder! I'm really happy with everything I received, but if I have to choose a favorite, it would be the backpack. I love its palm design! It's not too small but not too big either, just enough for bringing my essentials. The shell necklace is also really pretty and I think it will look good with both casual and formal attire! If you love the beach and would like to receive beach-themed items even after the summer season's over, this box is definitely for you!
What do you think of this quarter's Beachly?