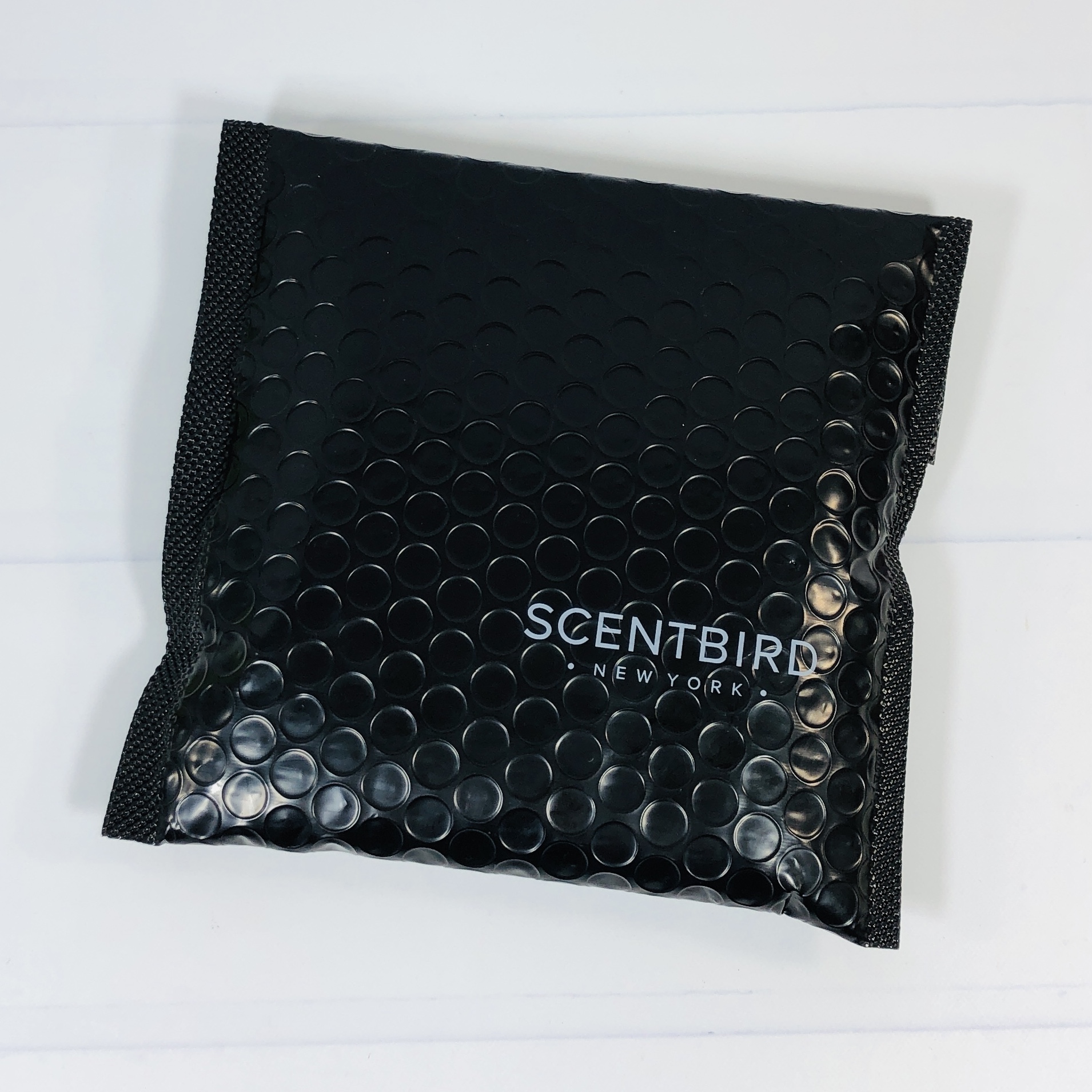 Scentbird is a monthly perfume and fragrance decanting subscription that has branched out into skincare, makeup, and even candles. With Scentbird, you get a thirty-day supply of perfume every month – Scentbird takes authentic perfumes and decants them into travel sprayers. There are over 450 fragrances to choose from and Scentbird adds new ones every month! The plan is $15.95 a month but you can save when you purchase a multi-month subscription, or even arrange to receive perfume every other month. Keep in mind that some fragrances and other items may have an upcharge of up to $15 in addition to the subscription cost. 
DEAL: Get 50% off your first month! No coupon needed, just use this link to subscribe.
Scentbird is about the fun and magic of fragrance. We designed Scentbird for the pickiest girl- or boy- to let you date luxury perfumes before marrying them.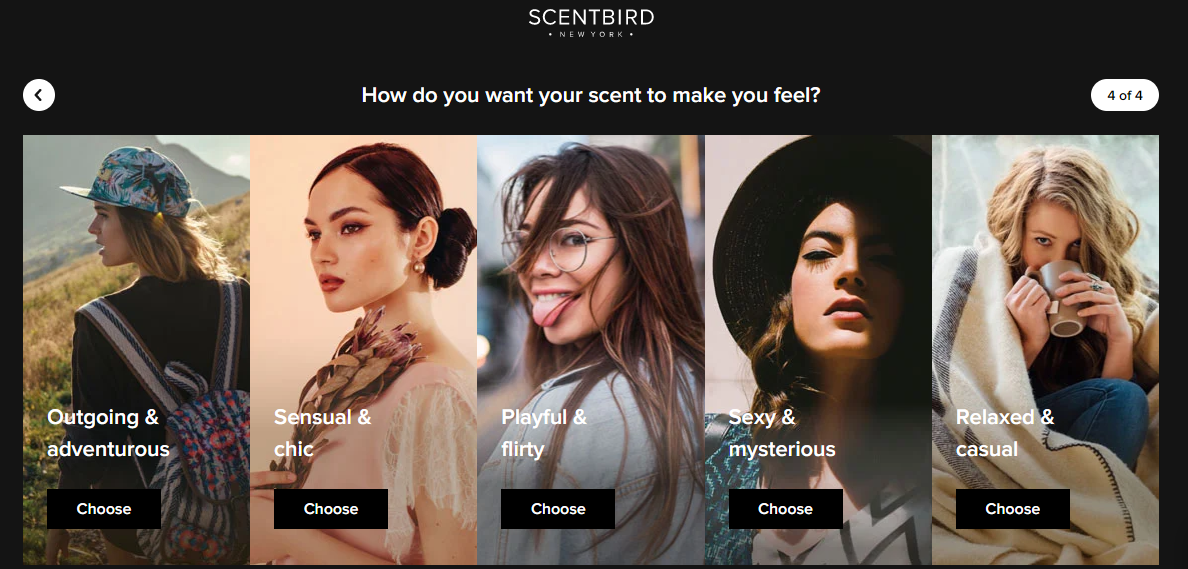 When you sign up, you can take a quiz so Scentbird can provide you with some suggestions. You can take the quiz as often as you like. You can place both men's and women's scents in your queue too and of course there are lots of unisex scents available. You can also fill the queue with whichever fragrances you prefer and keep in mind that if your queue is empty, you will receive the Fragrance of the Month. The Perfume of the Month for September is Vaquita Dolphin by Sanctuary:
As a nod to the warm, coastal waters the elusive creature calls home, Vaquita Dolphin blends an aquatic sea salt accord with fresh waterlily, while punchy redcurrant berries, juicy pear, and cedarwood round out the scent. The result? A fragrance as enigmatic and playful as its namesake
Everything in my box!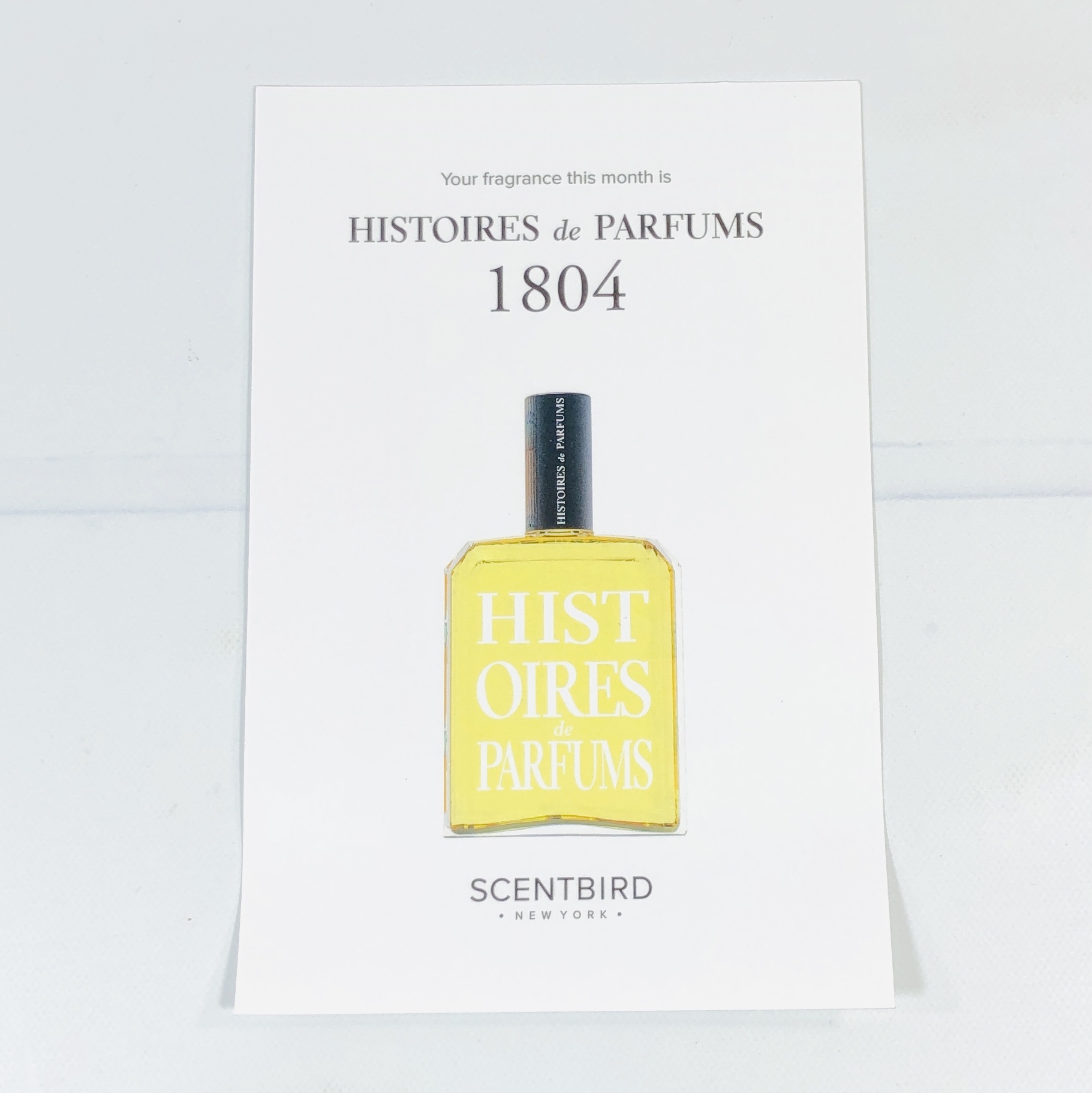 My chosen scent for the month came with a card.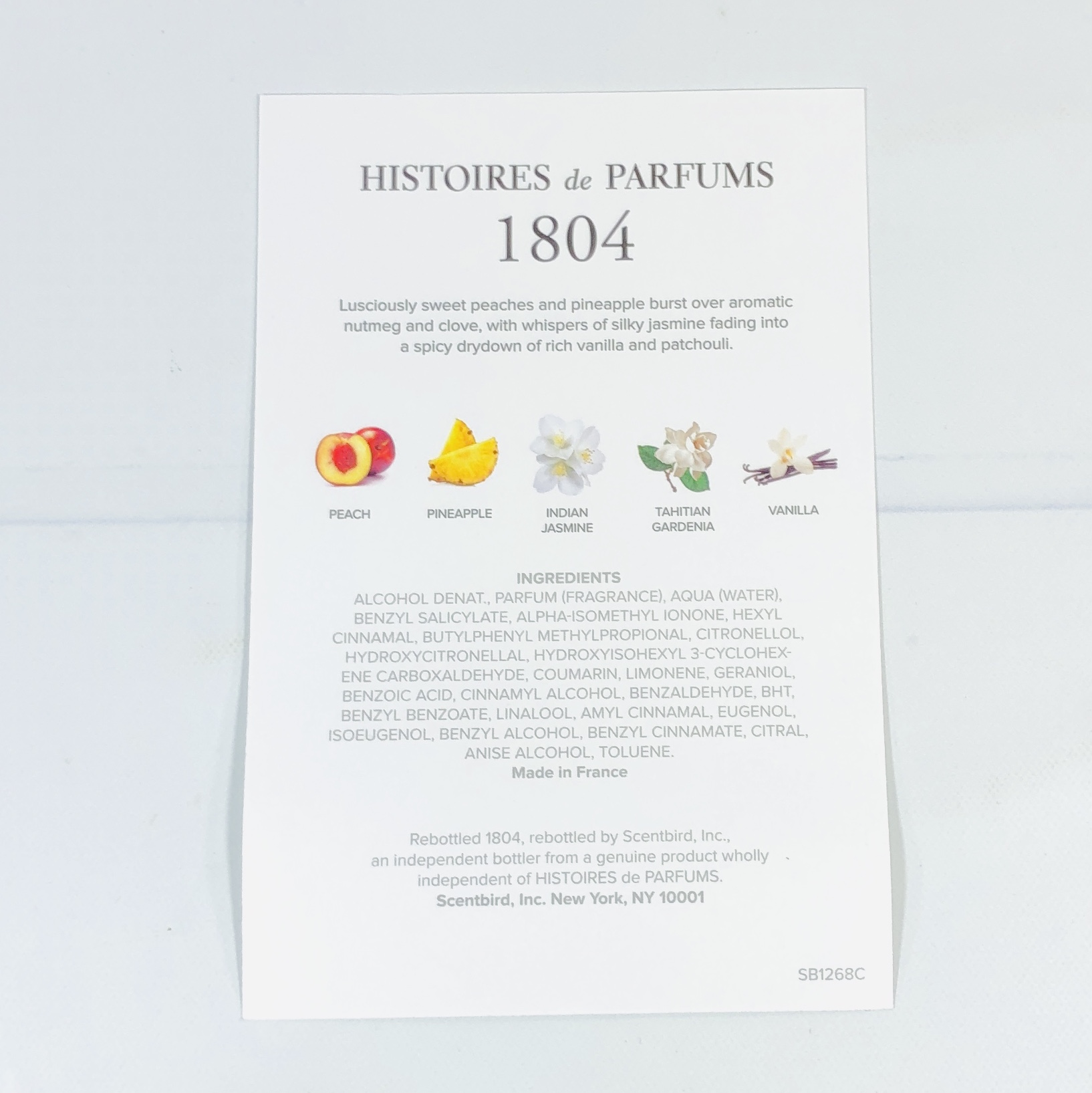 The card listed the scent notes and ingredients, plus where it was made. Ooh la la, I received a French perfume this month!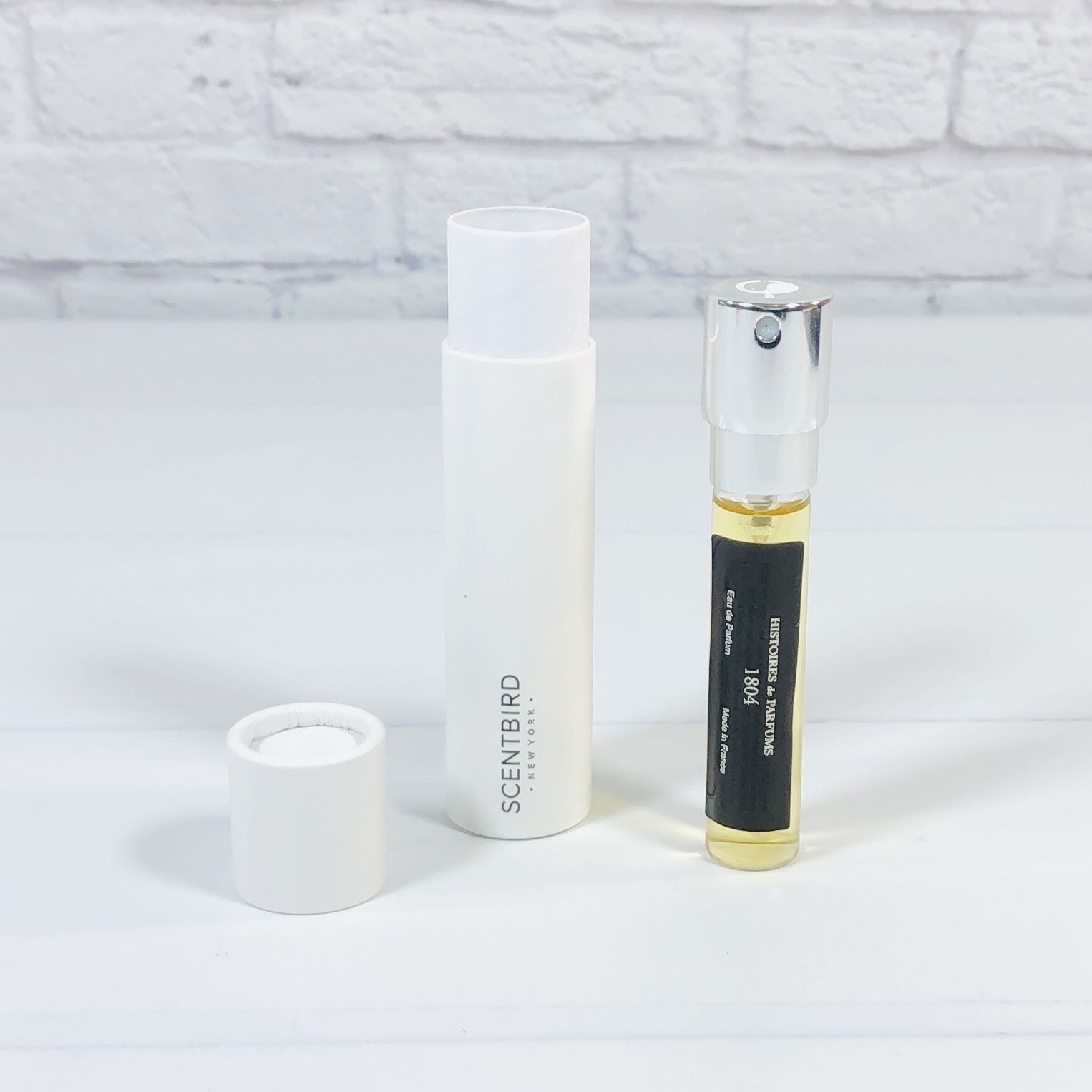 Histoires de Parfum 1804 Eau de Parfum ($35 for 15ml or $105 for 60ml) I once ordered a fragrance sampler of scents from Histoires de Parfum and this was one of several that I really enjoyed. This scent was an ode to the writer George Sand and is a feminine fragrance that Scentbird calls oriental gourmand but Fragrantica calls amber floral. I think it's a combo of all of the above!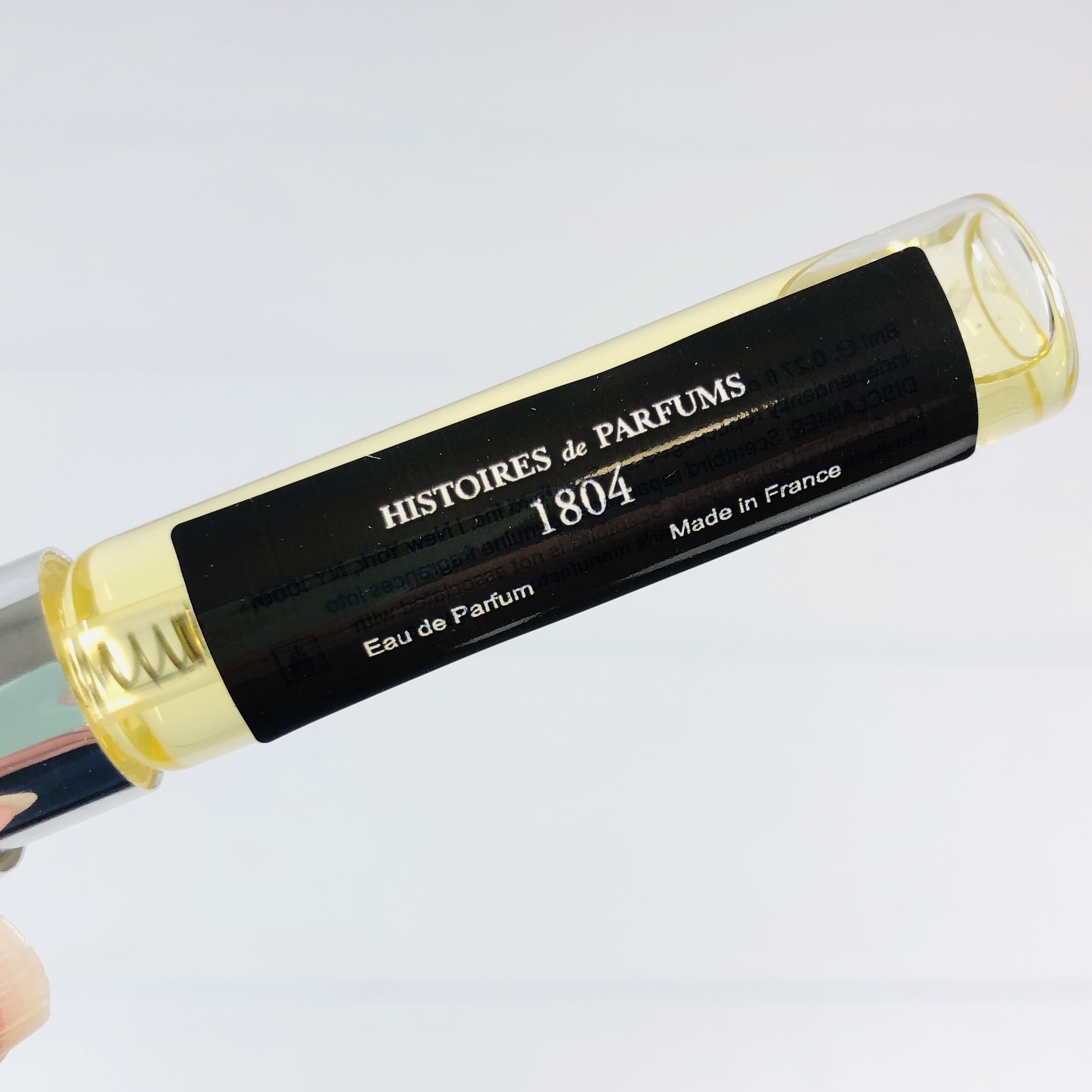 Scent notes for this fragrance include pineapple, peach, jasmine, nutmeg, musk, and sandalwood. It has some moments where I think it is kind of manly but the notes that stand out the most to me are the initial blast of overripe pineapple, musk, and powder. There's some warm florals in there too. I know it sounds kind of fruity but it's actually a warm scent that is better for fall and winter. While 44 people have given it 5 stars on Scentbird, 69 people have given it only 1 star.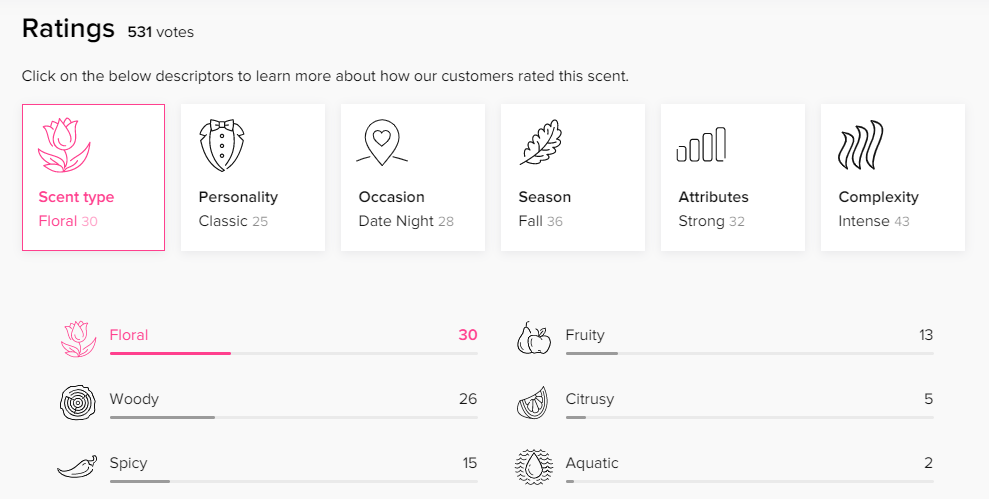 Scentbird lets users vote on their fragrances and this one was more likely to seem floral, followed by woody and spicy. It was rated as being classic, perfect for date night, and most thought it was strong and intense. This lasted a long time on my body and that was in the heat and humidity of Central Texas.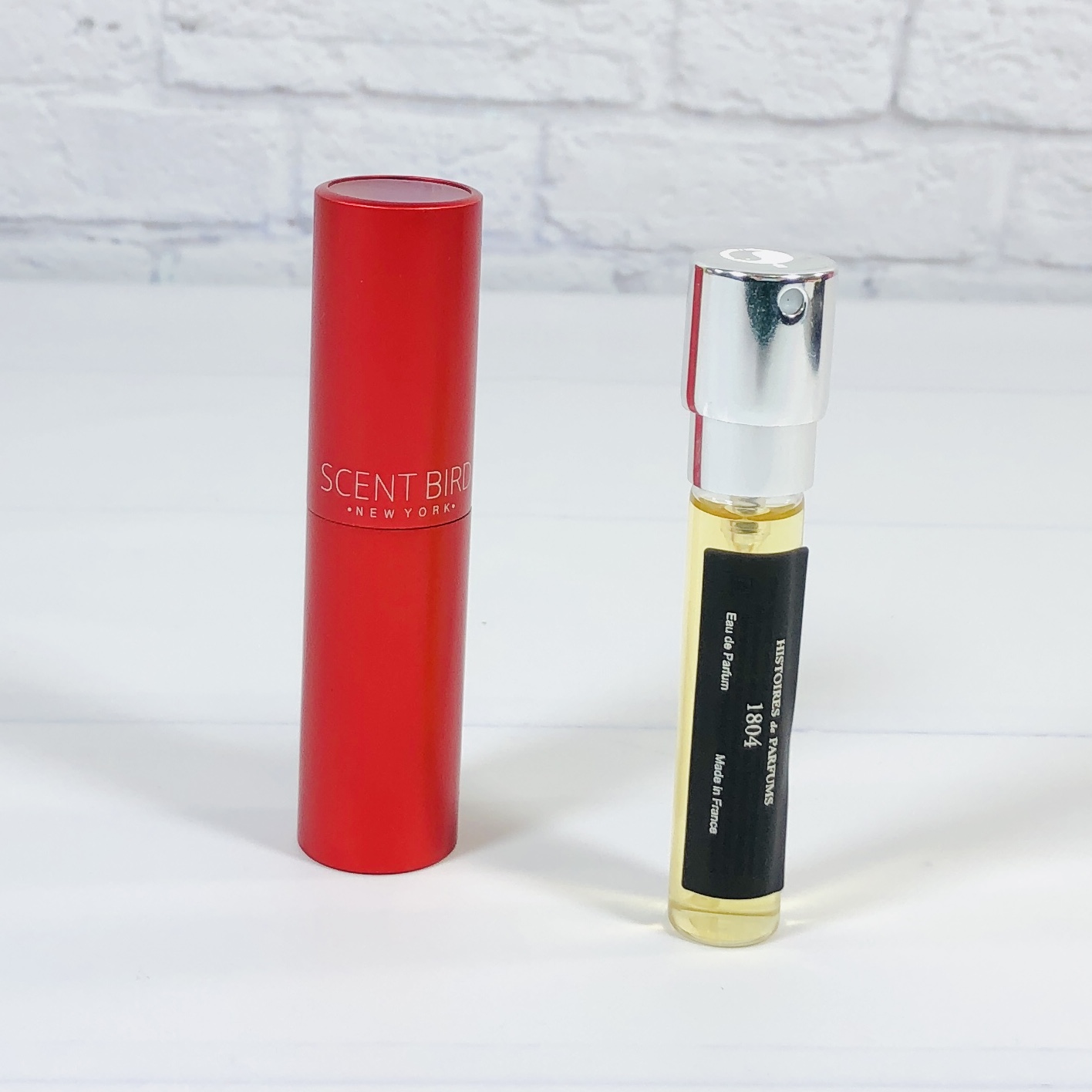 Your first shipment will come with a case to keep your vial in and you can buy different colors, like this red case, at the Scentbird website.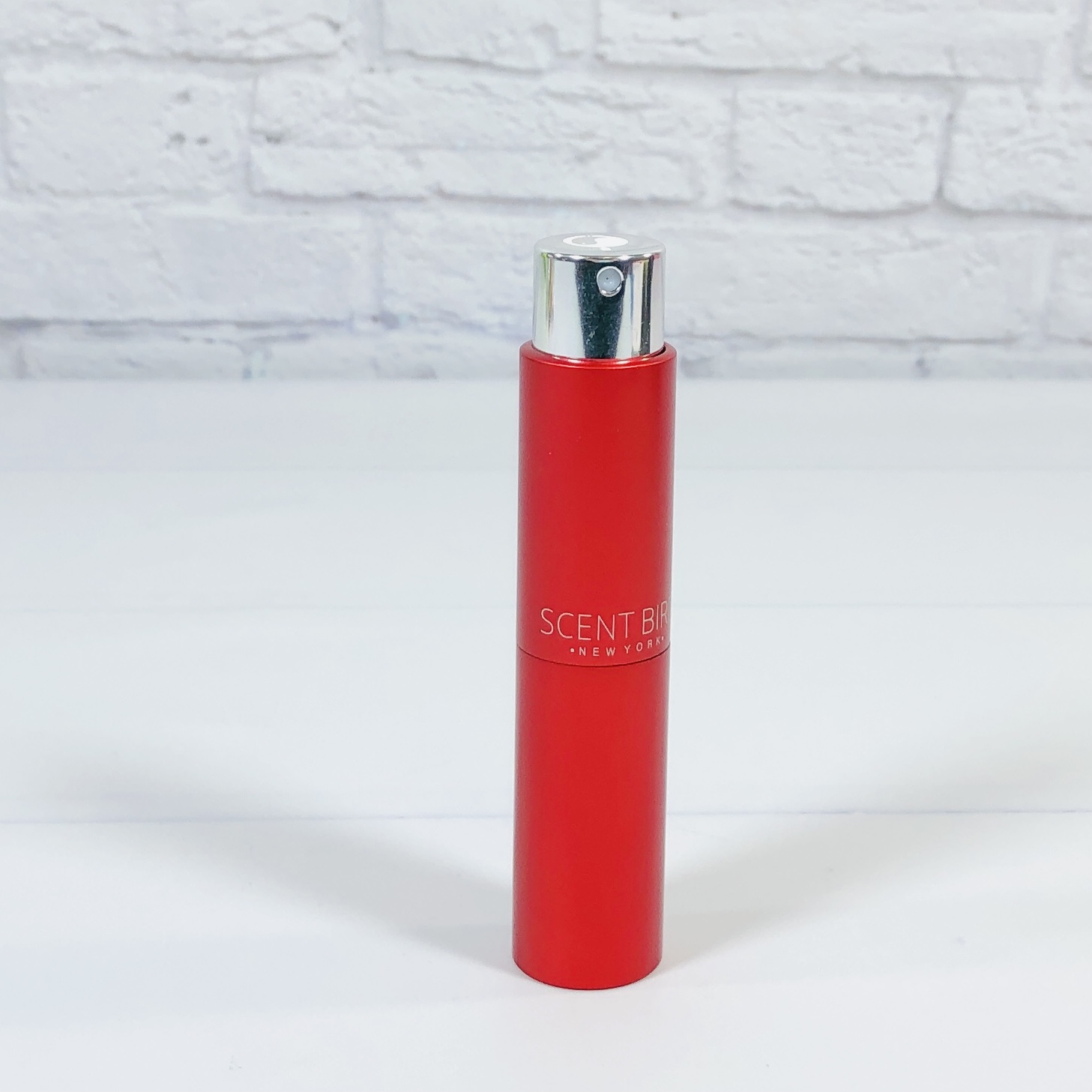 Place your vial in the case and twist while pushing down to hide the nozzle, and then twist to expose the sprayer. The vials hold 8ml/0.27 fl oz.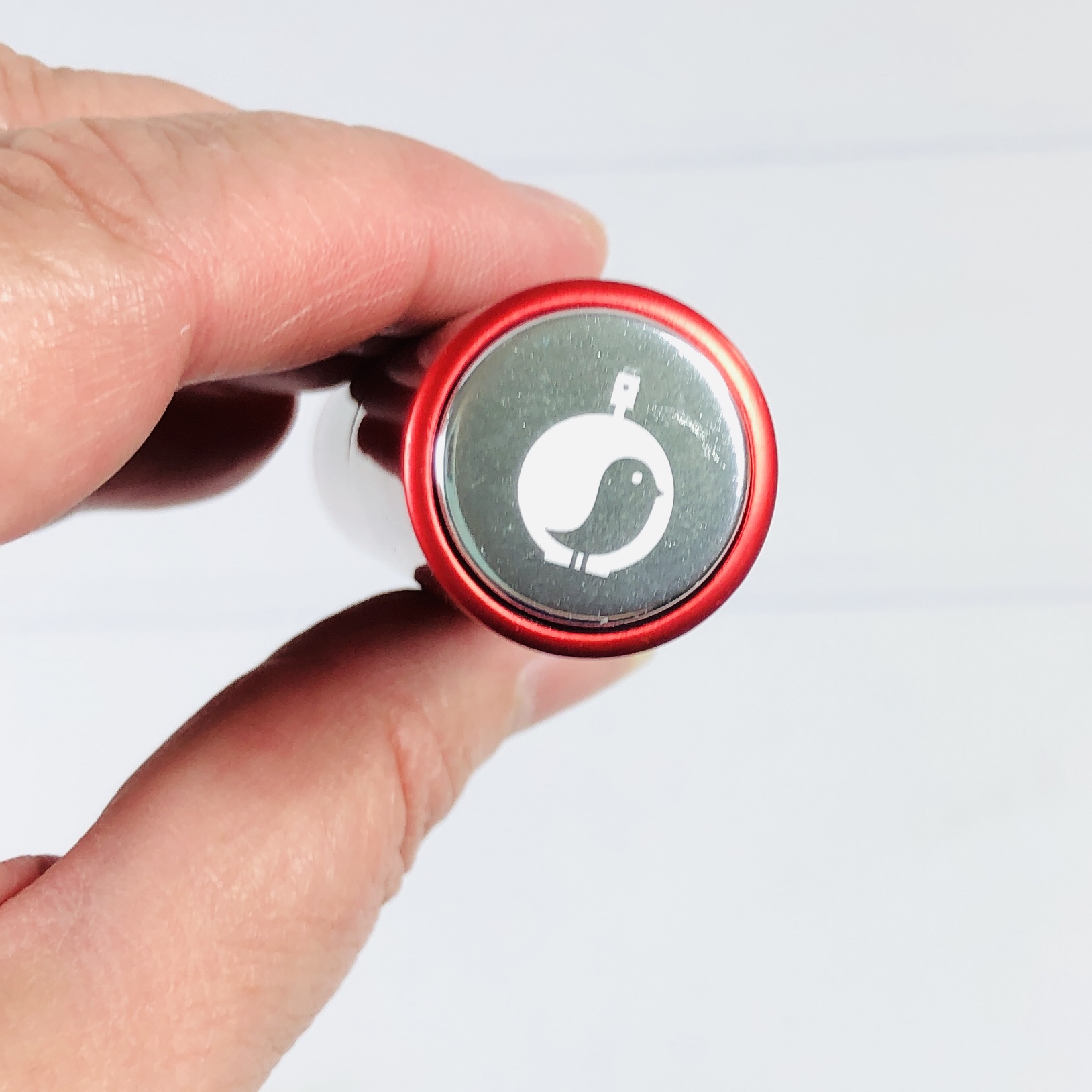 I was happy with my chosen Scentbird scent for August, but then this wasn't a blind buy, I have tried it before and knew I would like it. The scent was a little unsex but leans to the feminine side and the burst of pineapple is always pleasing, and short lived. I will tuck this away for another month or so, it's a bit much for the hot, humid weather. Keep in mind that scents are added every month, but then again some are also limited edition, but when you place them in your queue Scentbird usually lets you know so you can place them at the top just in case. Keep in mind that if you want you can change up your queue to include skincare, candles, etc., it's not just a perfume subscription!
What's in your Scentbird queue? Let me know what scent you're wearing now in the comments!