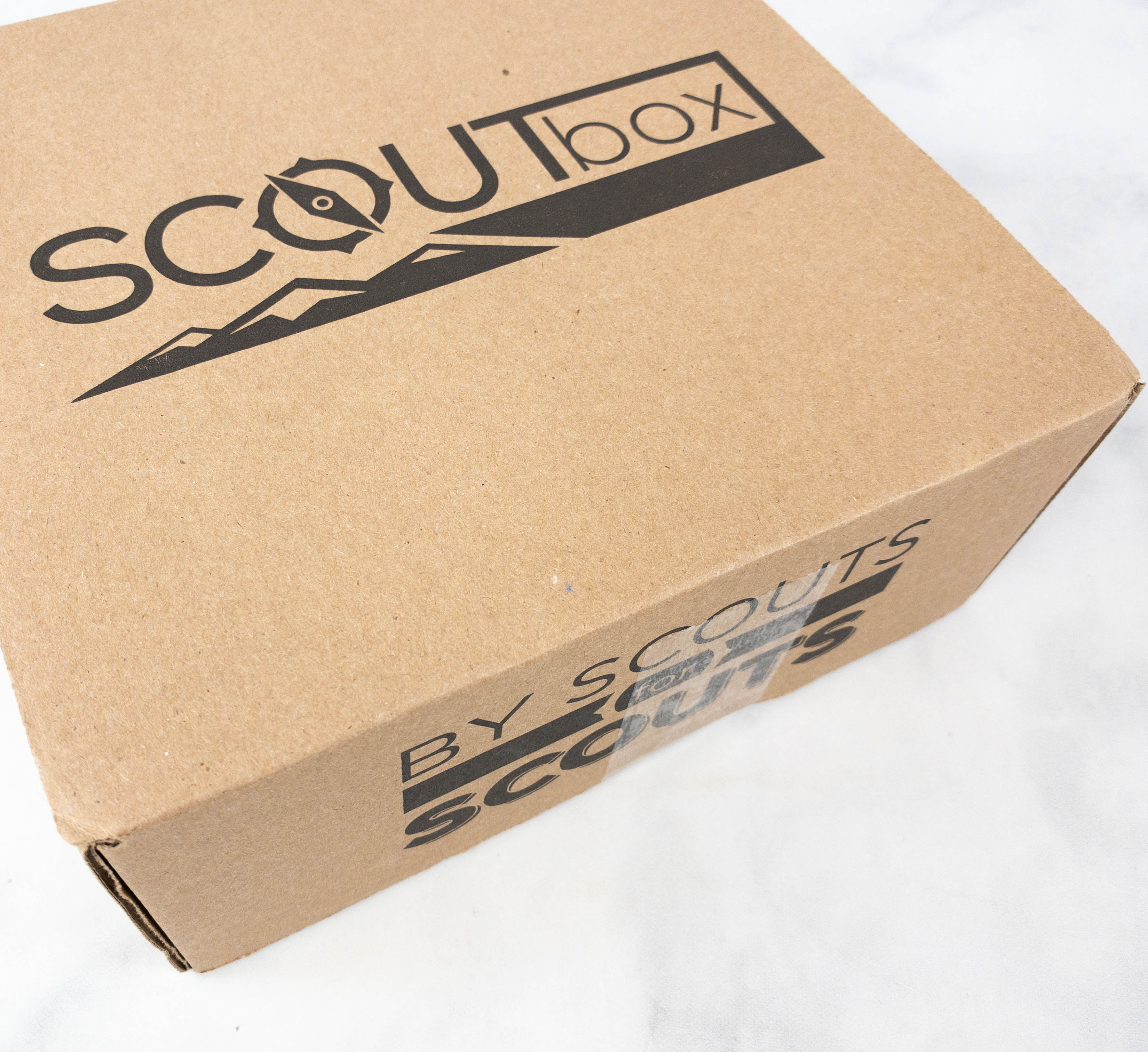 SCOUTbox is a monthly subscription box for scouts by scouts. Each box usually include outdoor gear, hiking/camping accessories, equipment, snacks, educational guides, and other resources, all delivered right to your door. They currently offer a month-to-month plan for $40/month. You can also opt for a longer subscription plan to save. In a 3-month plan, each box is $38/month and in a 6-month subscription plan, each box is only $35/month. ScoutBox made the list in our 2020 and 2021 readers' choice picks of best subscription boxes for kids!
DEAL: Get $8.88 off your first subscription box! Use coupon code HELLO888.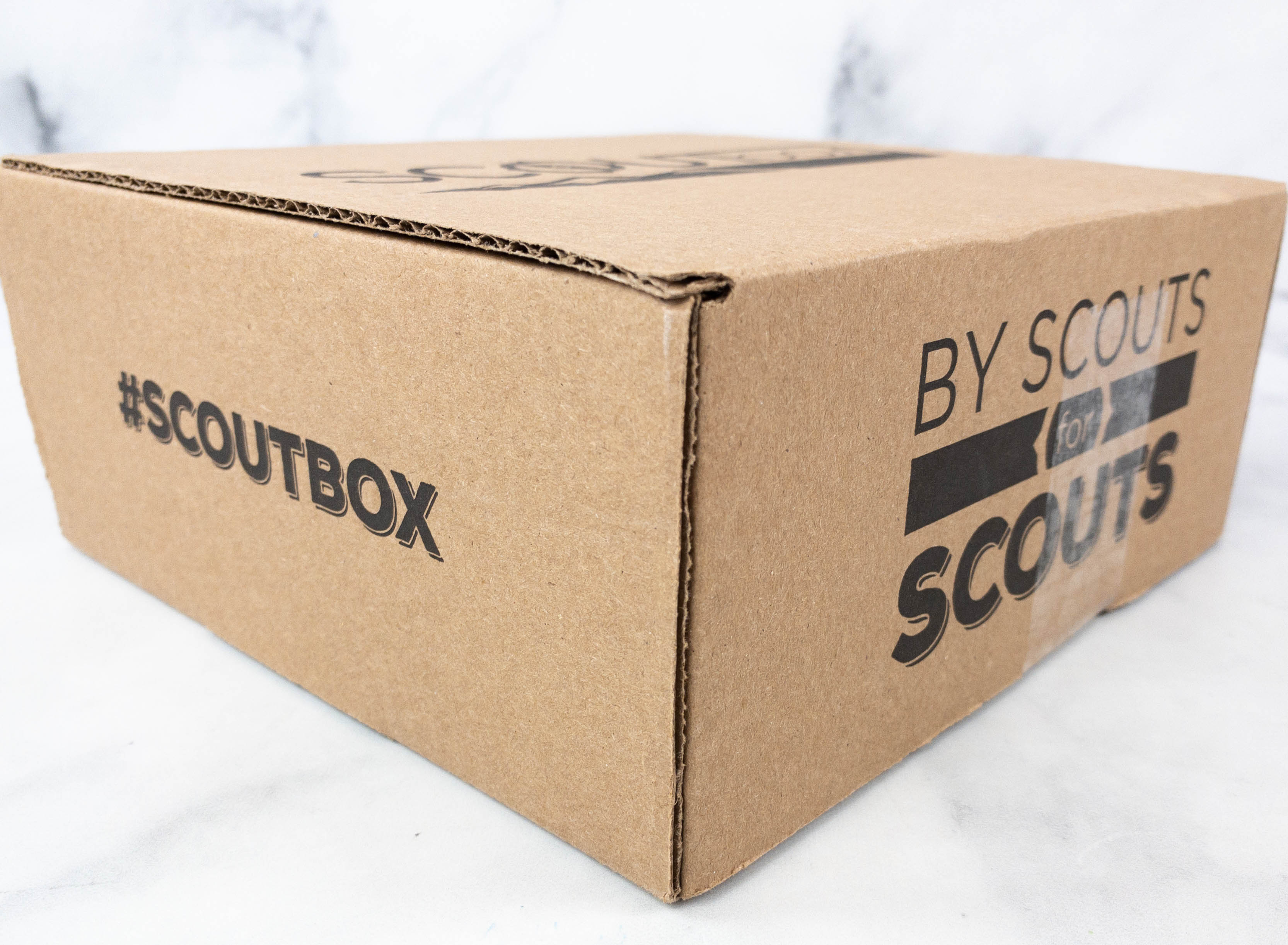 The items arrived in a brown box.
It's made from recycled cardboard, which makes it as a nice fire starter for our outdoor adventures!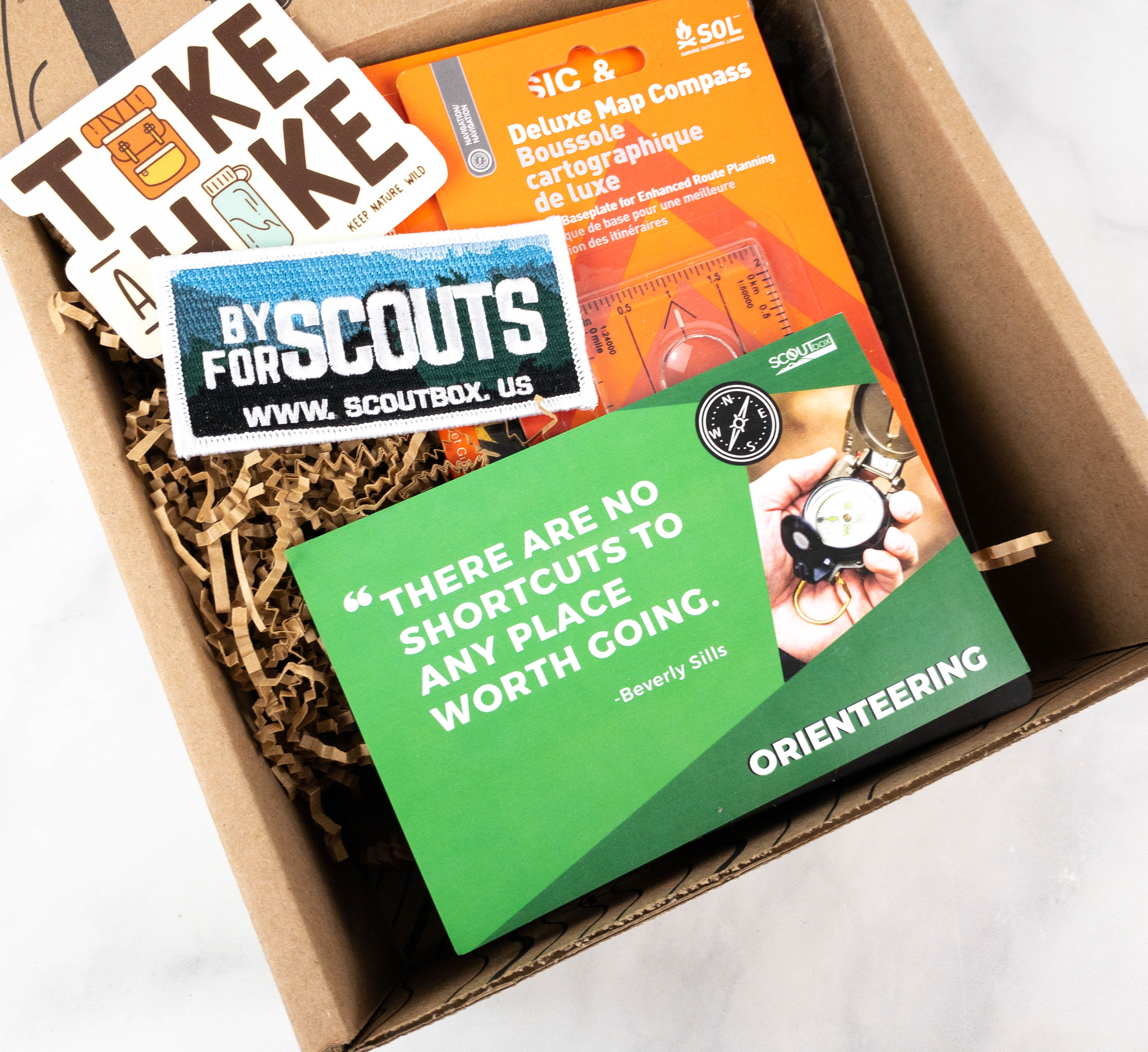 A promotional card sits on top of all the items this month.
At the back, there's also a list of items in this month's box along with a brief description for each.
Everything in my August 2021 SCOUTbox!
Keep Nature Wild Outdoor Vinyl Sticker. This month's featured sticker encourages everyone to take a hike.
"By Scouts, For Scouts" Patch. It's an exclusive patch that features SCOUTbox's tagline: by scouts for scouts.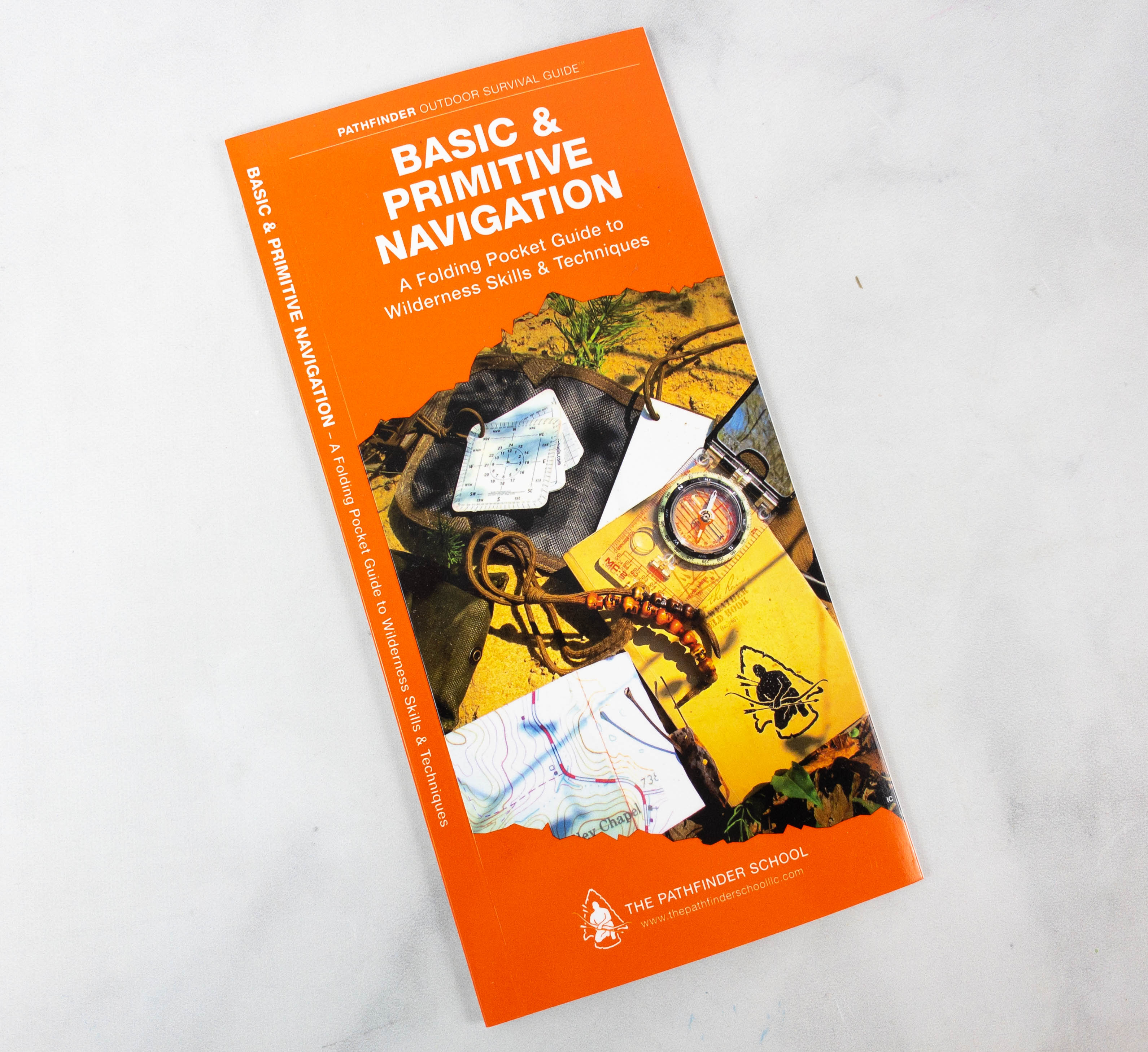 Basic & Primitive Navigation. It's a pocket guide that contains wilderness skills and techniques, made by survival expert and woodsman Dave Canterbury.
What's great about this folding guide is that it's waterproof, so you can take it with you on adventures without worrying if it will get ruined.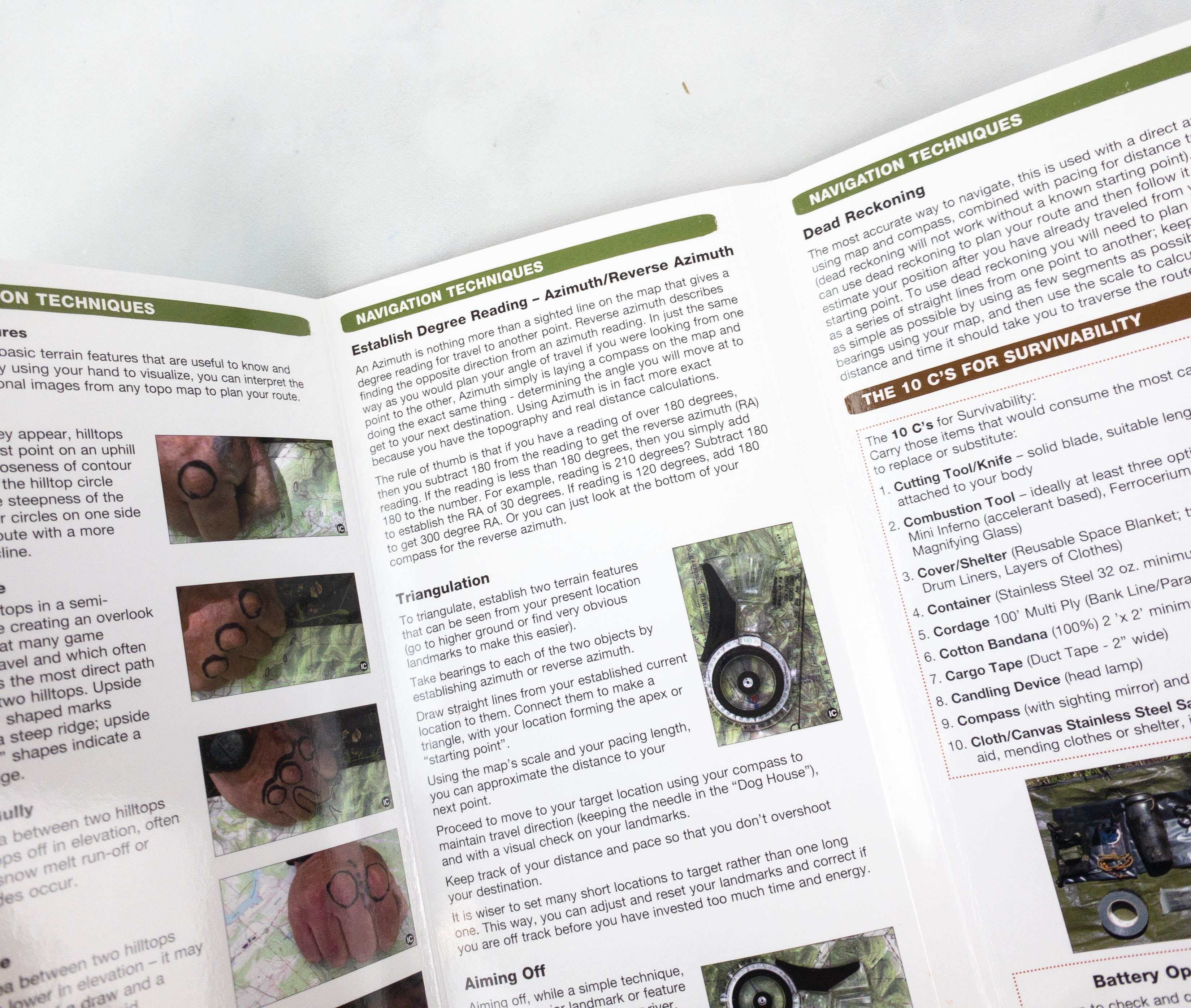 The guide is packed with information, as well as photos! It teaches us how to navigate out of dangerous situations, as well as pacing beads, aiming off, and dead reckoning. This guide is from a 10-part series on survival skills.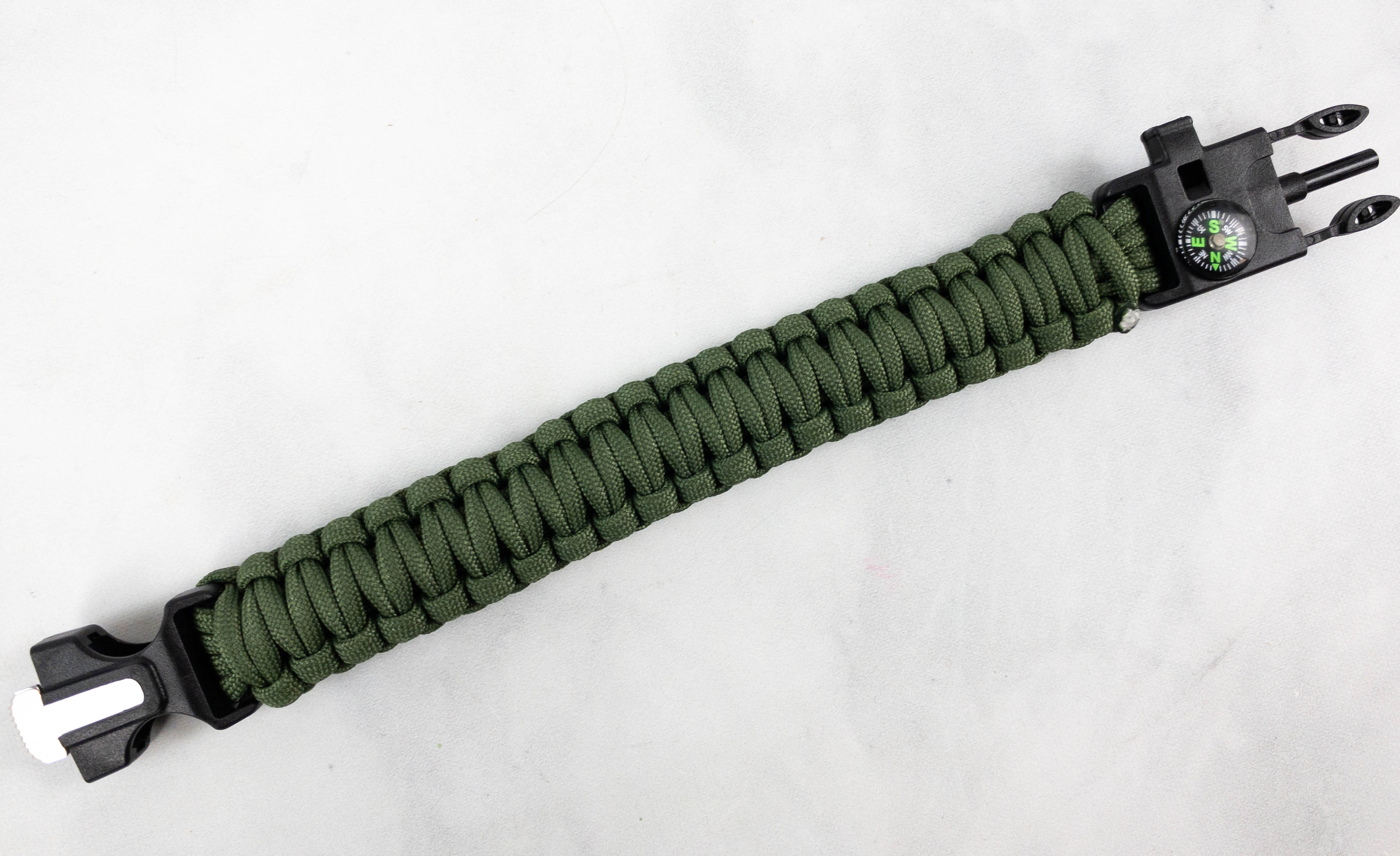 Gearscope Paracord Bracelet w/ Compass. This paracord bracelet is a great survival accessory, whether you're camping, hiking, or even fishing. It's lightweight, so it's comfortable to wear!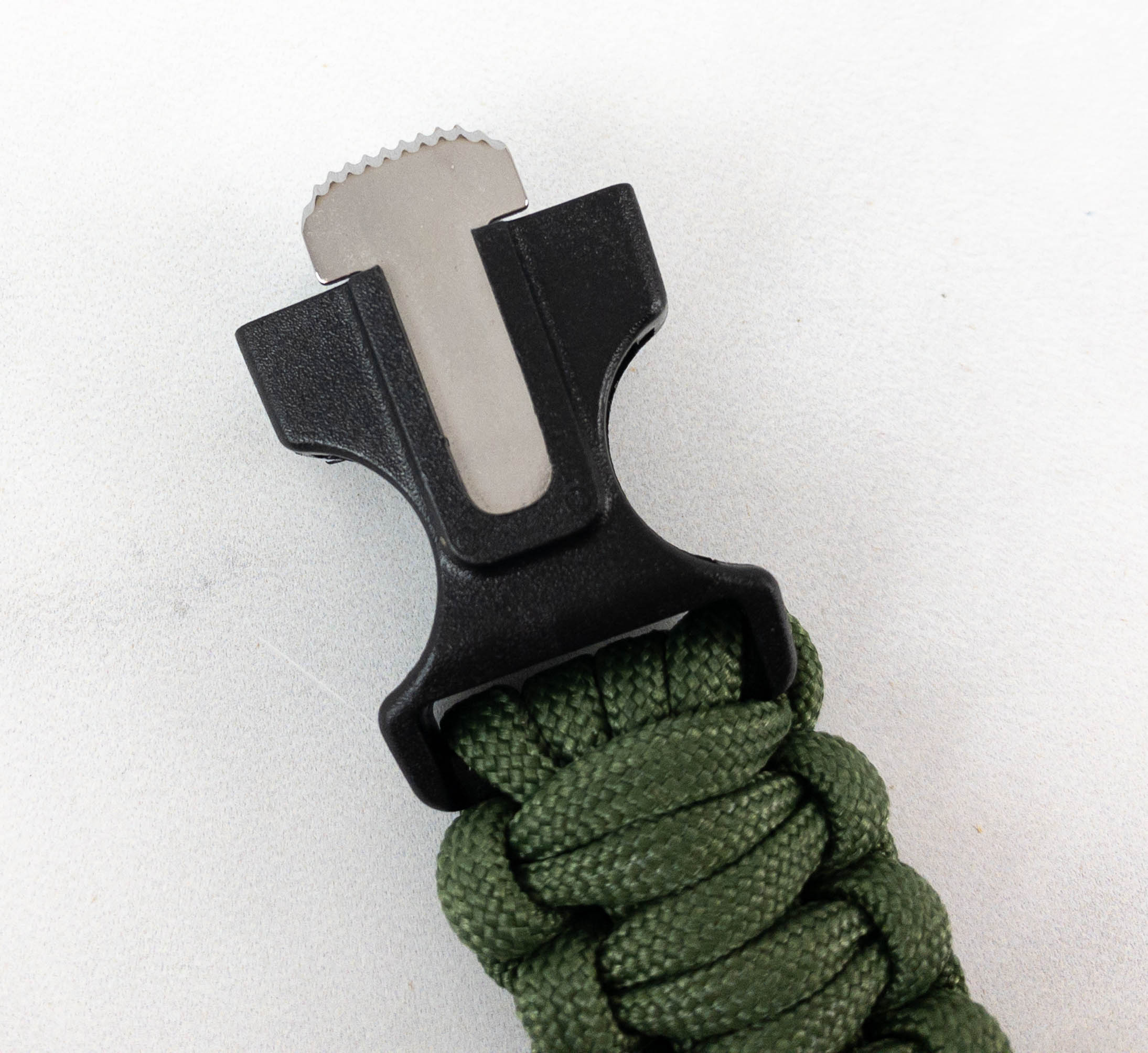 One end features a mini cutter!
It also has a compass for navigation purposes. It's not as big as a regular compass, but it's still great to use for emergency purposes.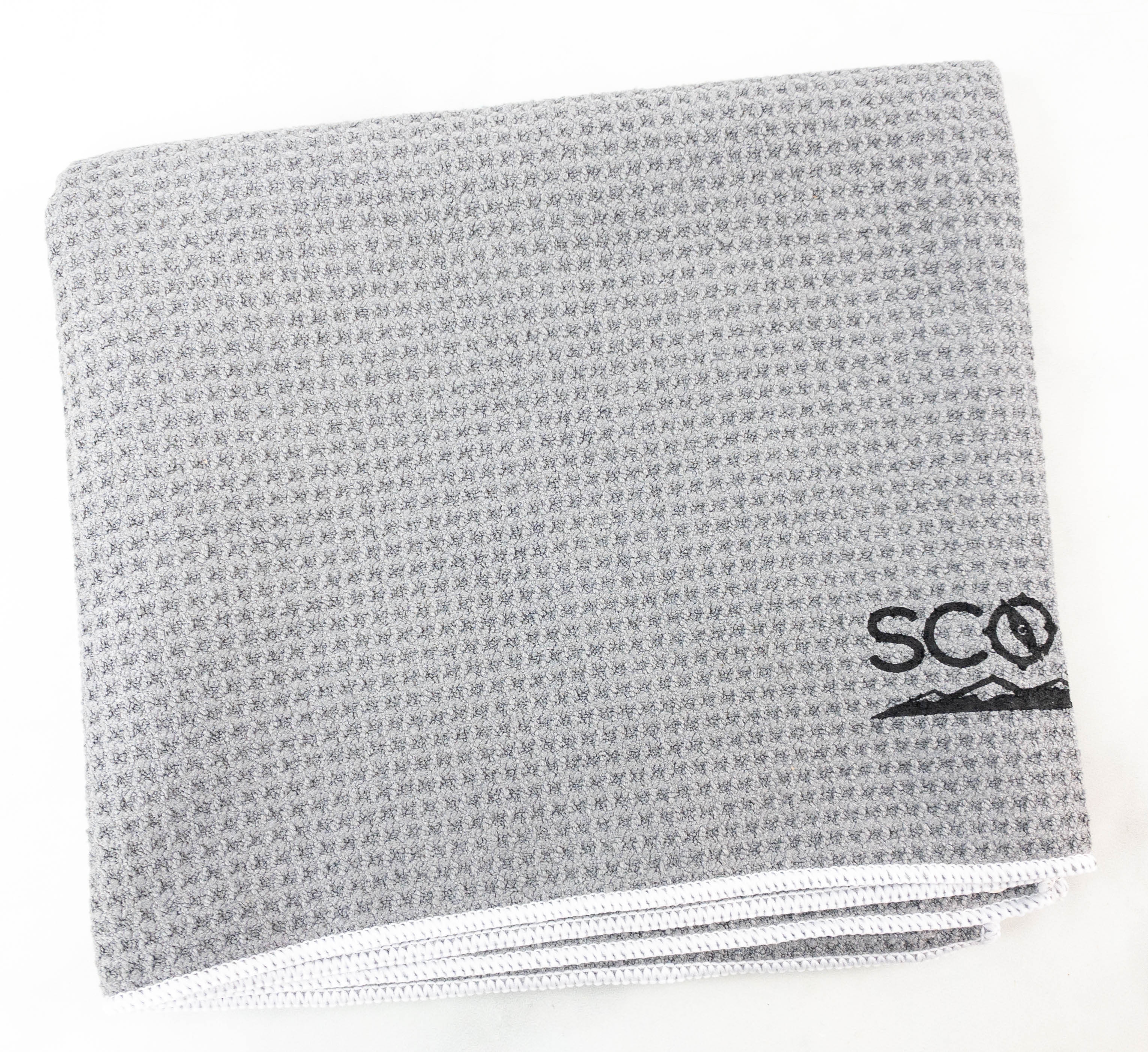 Snappy Microfiber Towel ($19.95) The mystery item in my box is a towel made from soft waffle weave fabric material.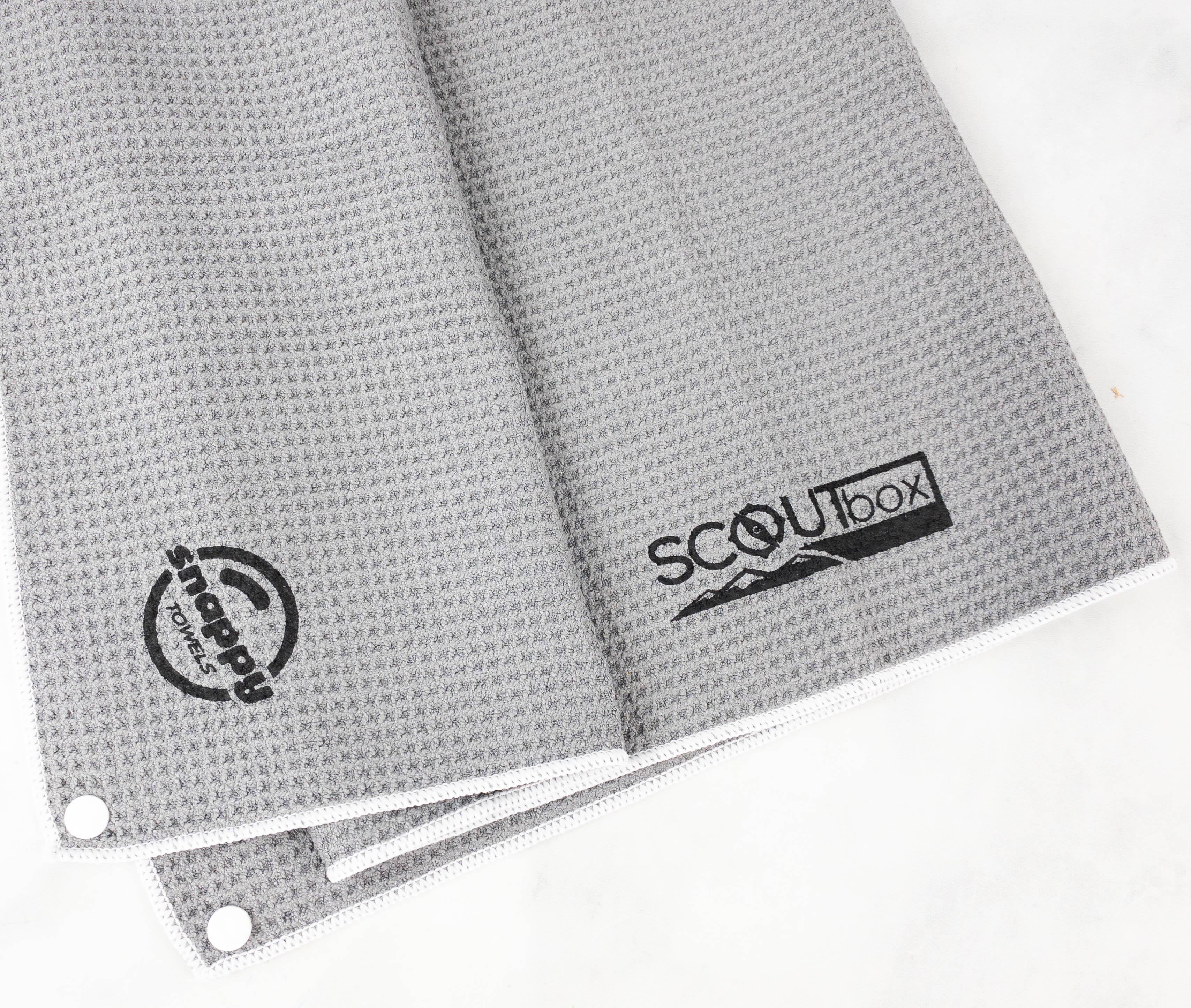 What I like about this towel is that it dries 3 times faster than regular cotton. It also has snaps on each corner which makes it a versatile towel. You can snap it in different ways, depending on how you want to use it.
It's soft and lightweight, perfect to take to the beach or when camping up in the mountains.
Adventure Medical Deluxe Map Compass ($9.99) This is such a handy compass for adventures! It can easily fit on your palms and pocket.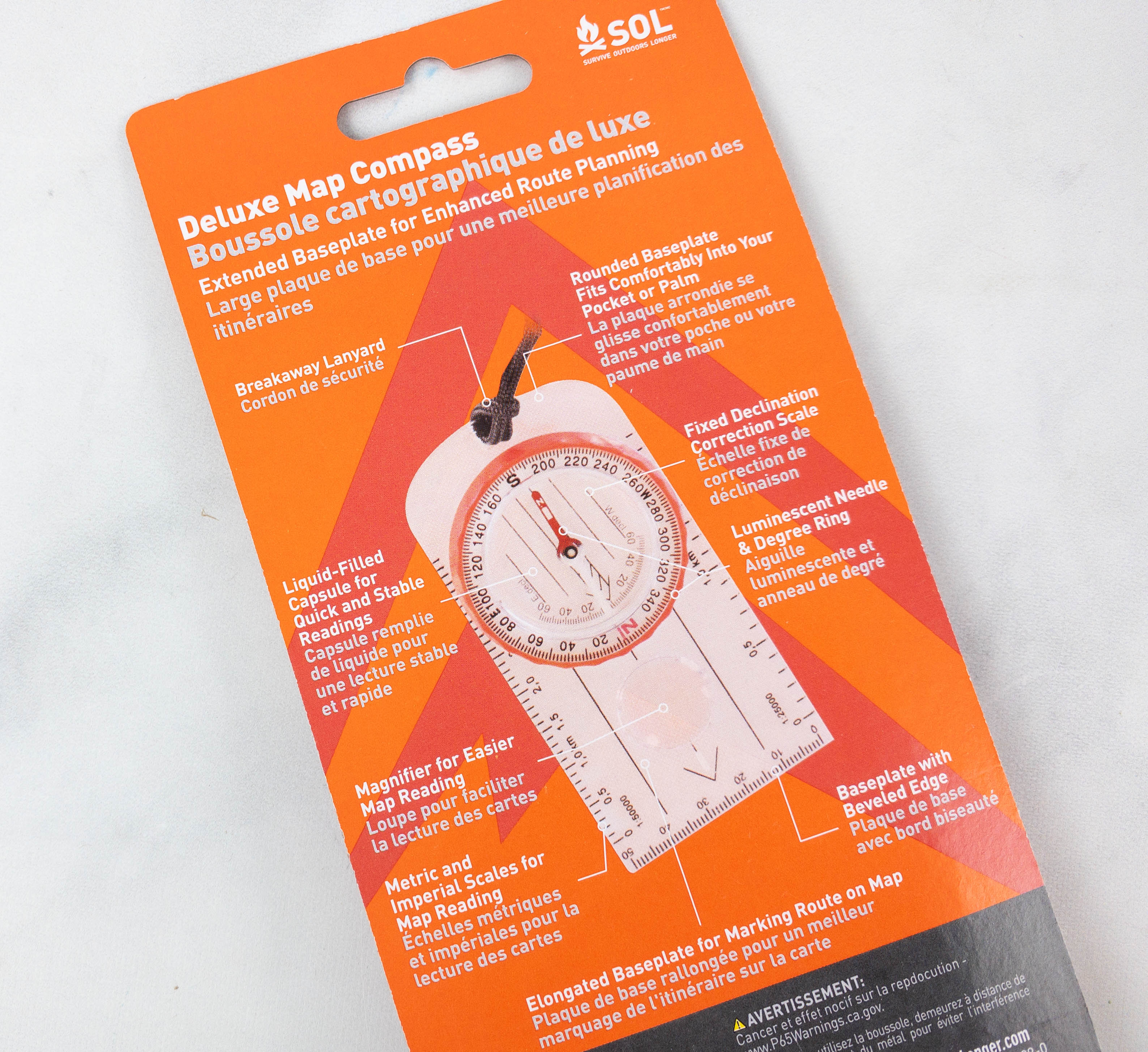 The compass features a lanyard, liquid-filled capsule, magnifier, metric and imperial scales, rounded baseplate, fixed declination correction scale, luminescent needle and degree ring, and beveled edge baseplate. It's small but it has pretty much everything you need for smooth navigation.
This month's SCOUTbox is dominated with items to help us find our way outdoors! There's a handy compass, a multi-purpose paracord bracelet with a mini compass, and even a guide that teaches us everything we need to know about navigating outdoors. This month's box also has a mystery item, and I received a microfiber towel! This is indeed an amazing subscription for scouts and for outdoor enthusiasts. It's a great way to get the best outdoor gear, hiking/camping accessories, and other useful items, delivered straight to your door every month!
What do you think of this month's box?