Ipsy's Refreshments has a new product in their growing skincare family – Radiant Micellar Water! It's part cleanser and part makeup remover!
The Radiant Micellar Water cleanses without stripping to preserve skin's natural glow, removes even waterproof makeup effortlessly, and is ophthalmologist-tested, so it's safe to use on eyes as well.

Because Radiant Micellar Water is so gentle and hydrating, it's a great option for dry and sensitive skin. Traditional cleansers can sometimes be too stripping, and also might leave behind chemicals that continue to dry out skin–whereas Radiant Micellar Water is formulated with Aloe Vera and Rose Water, which soothe, hydrate, and comfort skin, as well as Hyaluronic Acid, which hydrates, softens, and smooths. These powerhouse ingredients are clean and vegan, and make our formula even more ideal for dry and sensitive skin types.
How it works: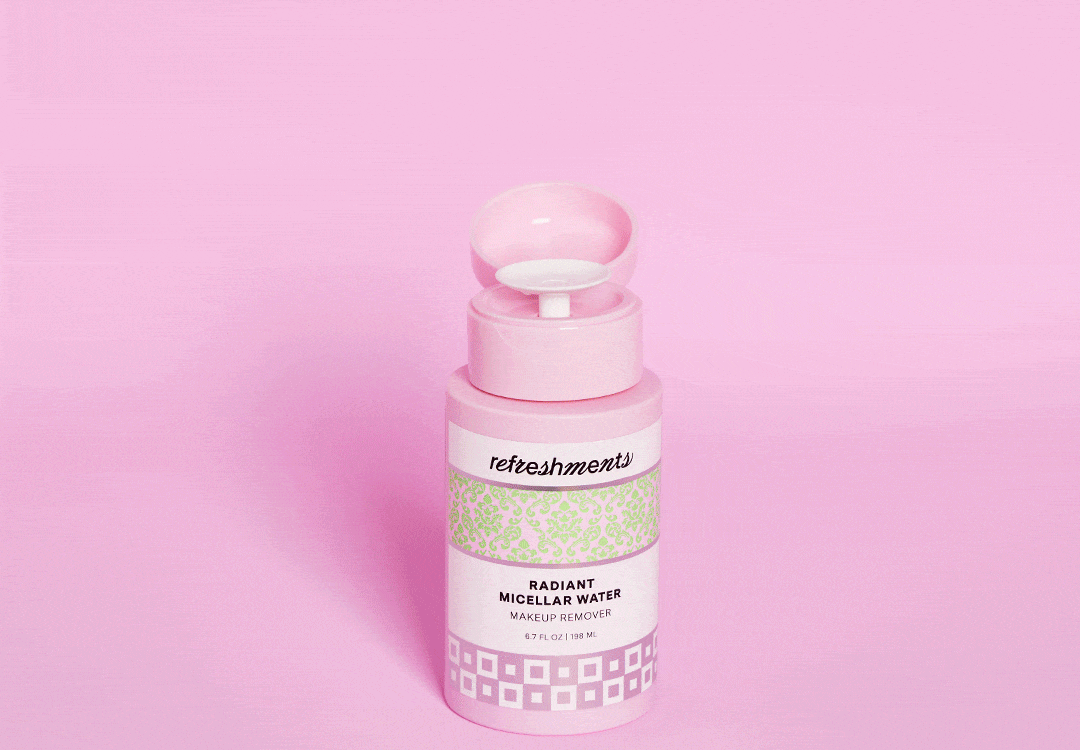 Micellar water is great to use in the morning, when you don't want to fully wash your face and lose all those natural oils your skin worked so hard to create overnight. Dab some onto a cotton pad and wipe gently across your face, then follow with the rest of your morning routine. It's also perfect to take with you throughout the day, use after a workout – anytime you want to freshen up that face. At night when you're removing makeup, start with micellar water as your first step. For waterproof or stubborn eye makeup like mascara, hold the pad still on those areas for a few extra seconds and it should come right off. If you're wearing a full face, it's always a good idea to finish with a double cleanse.
For a limited time, take advantage of this super rare deal: Get a FREE month of Refreshments when you subscribe to any Ipsy subscription – that's up to $18 value!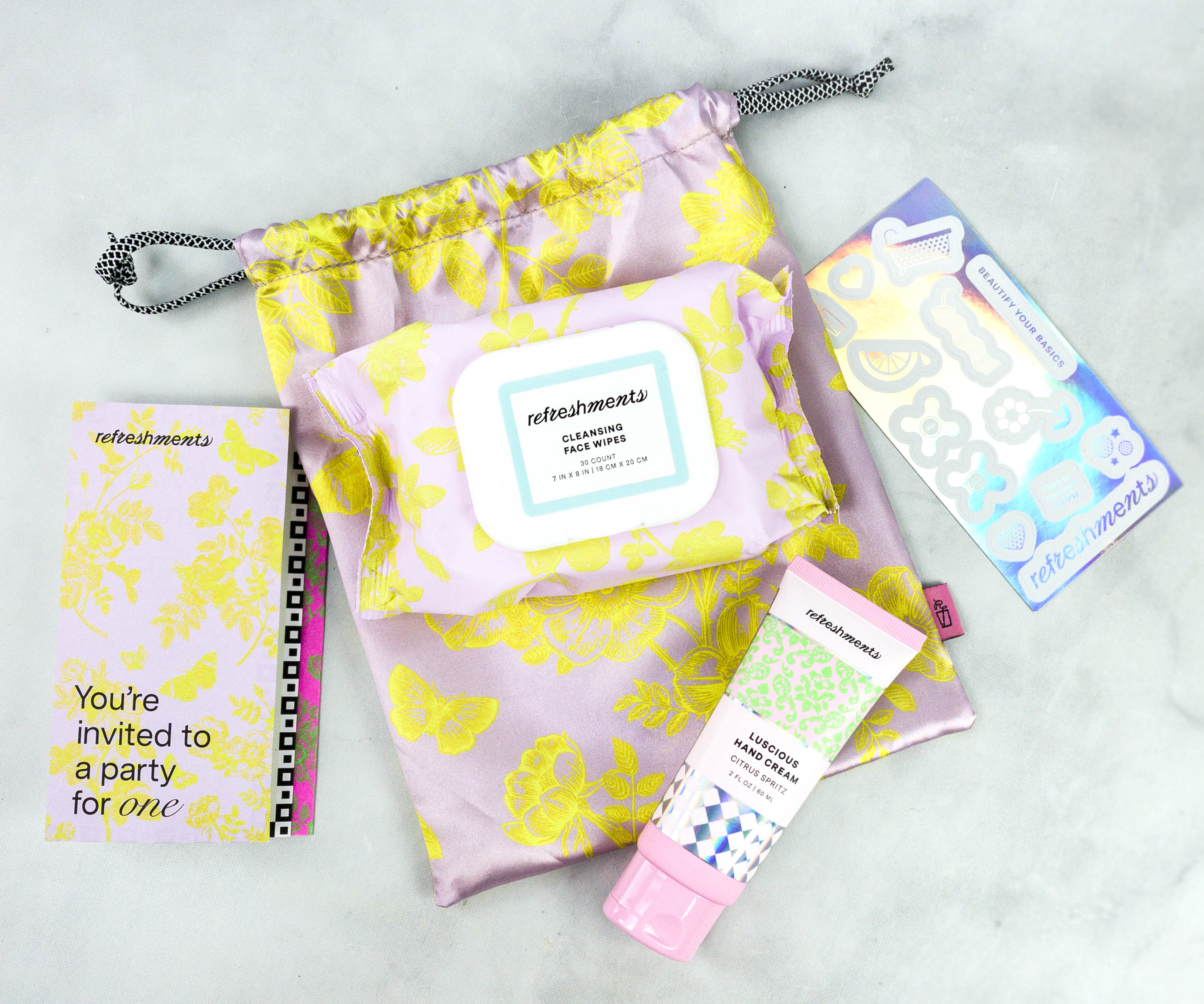 Ipsy Refreshments is a personal care subscription that provides essentials for everyday routines as an add-on to your monthly Ipsy subscription. You'll be billed separately but your items will ship together. They promise that every item in their Refreshments collection are always vegan, cruelty-free, paraben-free, phthalate-free, sulfate-free, formulated without gluten and nut allergens, and clinically, allergy and dermatologist tested. To ensure this, the products go through a strict examination process according to a standard set by BFA Clean Standard. This is to make sure they don't contain any of the 1800 ingredients that may have potential negative health impacts.
Refreshments is all about banishing boring personal care routines by delivering sparkling clean, sustainable, high-quality products that jazz up any bathroom. Get to know the magic behind what goes into Refreshments so you can indulge in your Party for One, and feel good about it!
See our Ipsy Refreshments review to find out more!
Are you getting Ipsy Refreshments?