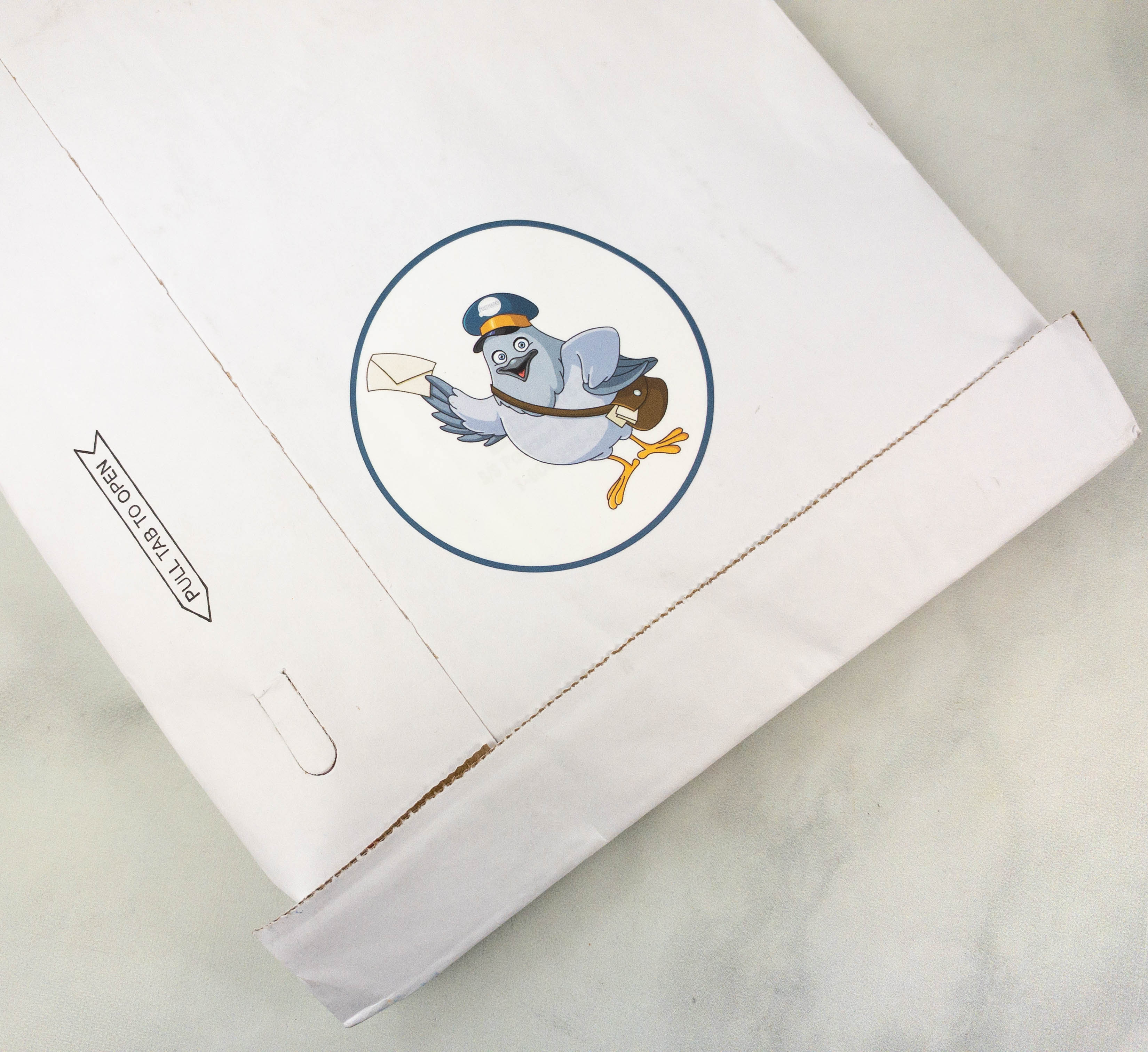 PostBox by Postmark'd Studio is a monthly paper & stationery subscription. Every box costs $25 a month plus shipping and contains a variety of handcrafted greeting cards, postcards, stamps, and other stationery items. There's a new theme to look forward to every month, and they even send random gifts on some months, so you don't want to miss a box! Also, you can save on longer subscription plans!
DEAL: Get 40% off or $10 off your first box when you sign up for a 3-month subscription. Use the code HS404ME.
Postmark'd Studio's greeting card subscription is a reader fave – it made the list in our 2021 readers' choice picks of best stationery and greeting card subscriptions!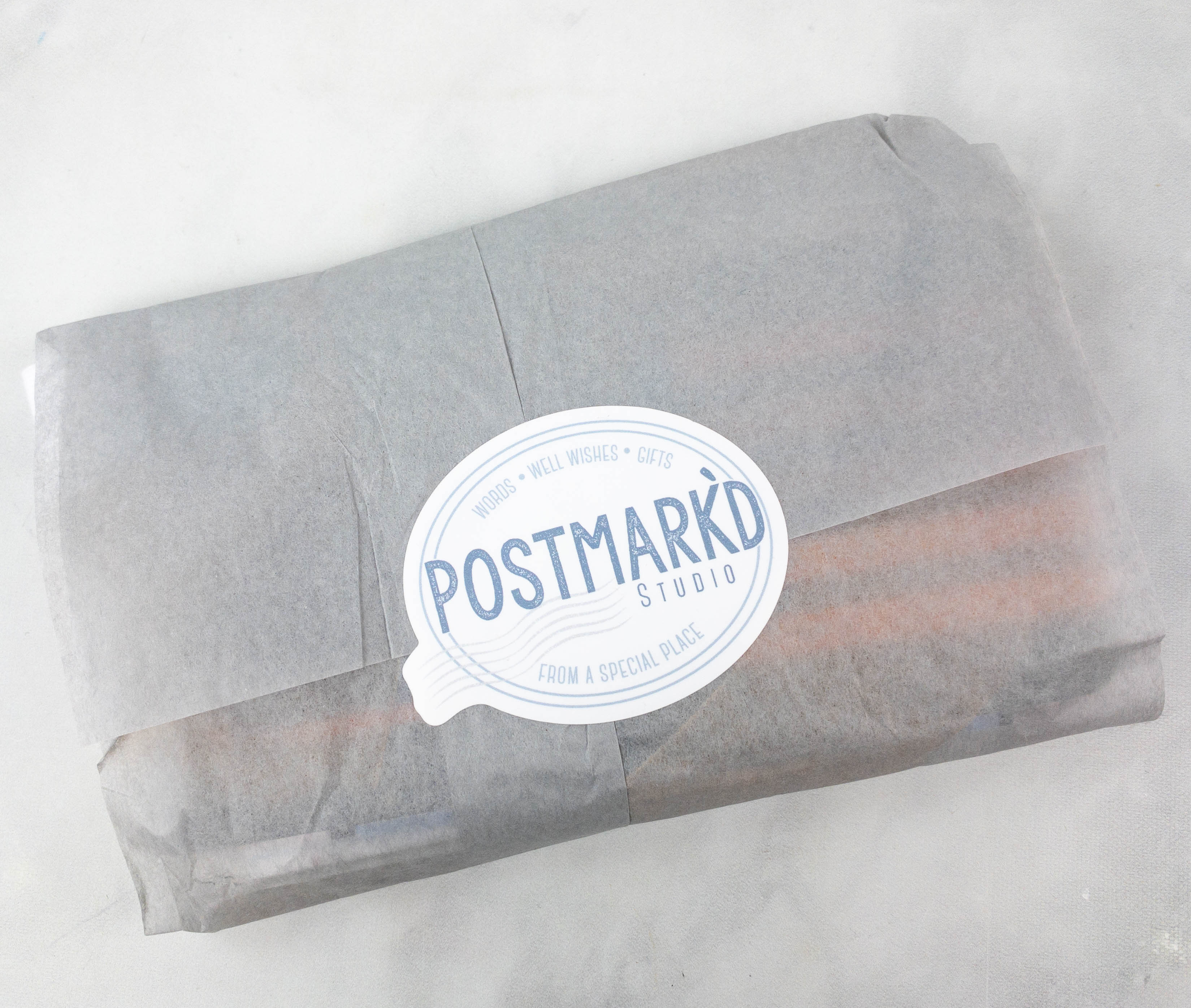 The items were wrapped in paper, sealed with a sticker featuring the Postmark'd logo.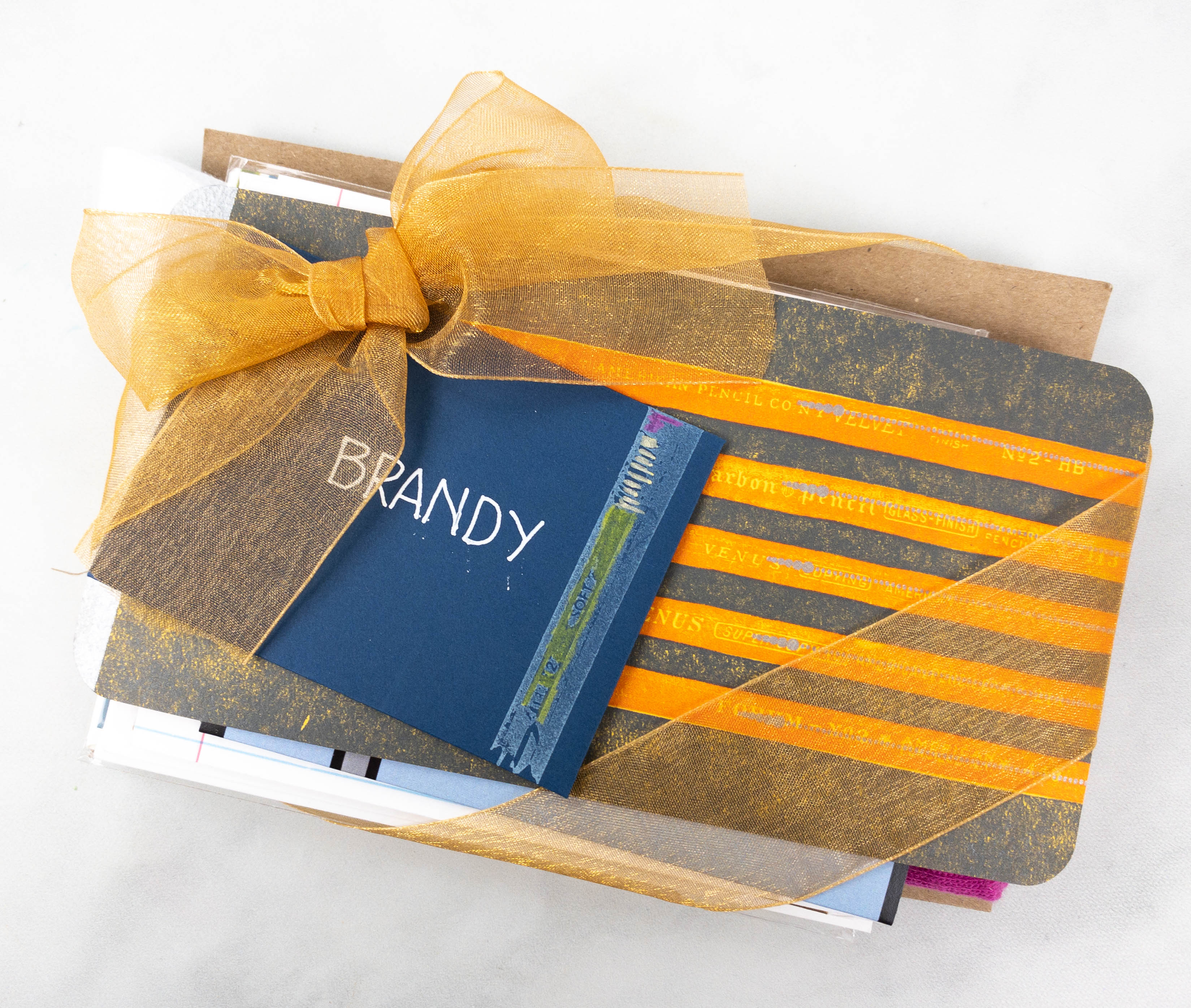 Inside, the items are also neatly tied up in a ribbon.
Here's a blue envelope with a handwritten quote inside.
Everybody makes mistakes, that's why they put erasers on pencils.

– Tommy Lasorda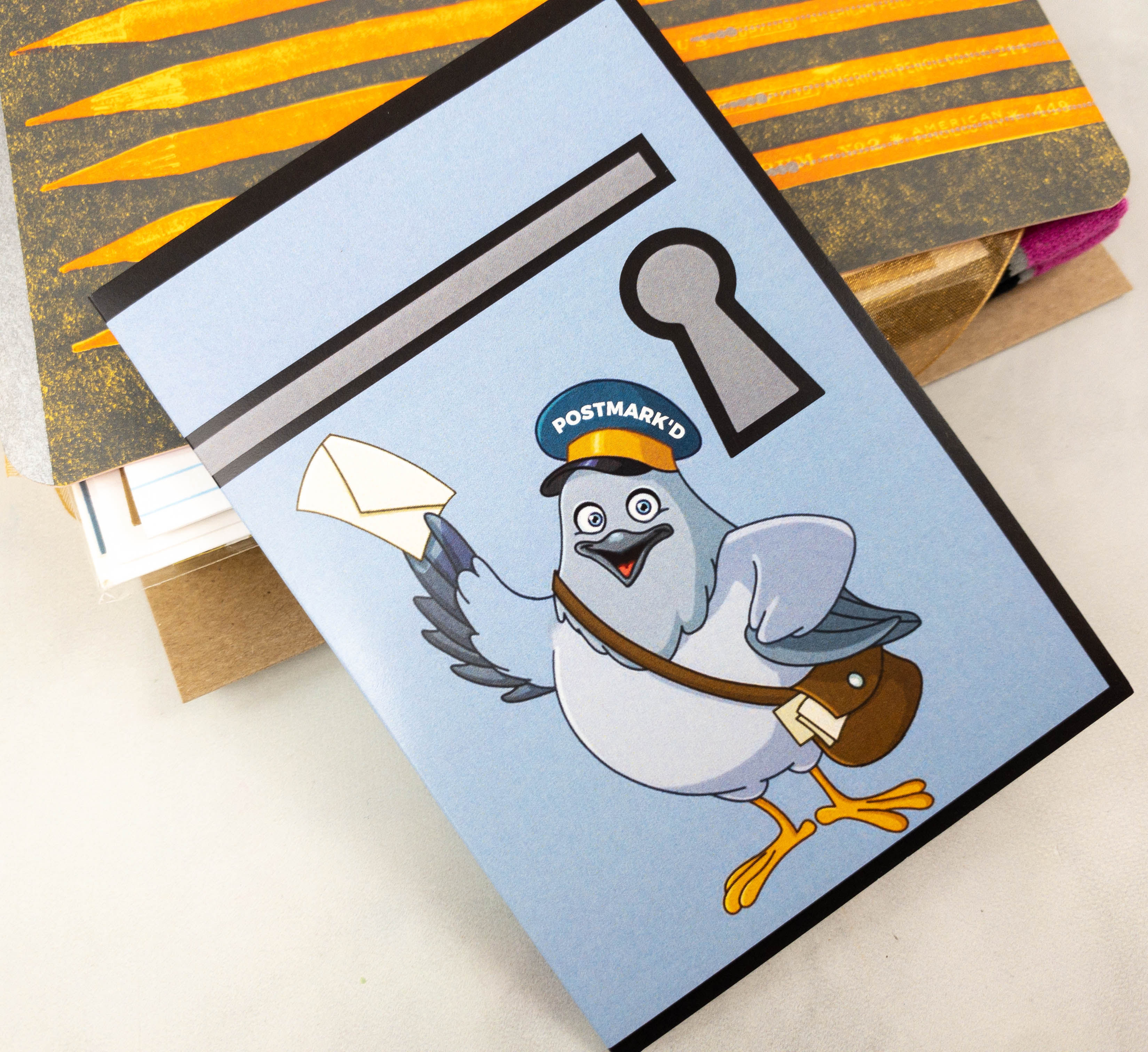 The theme for September is PENCIL.
The other side has a list of all the items this month.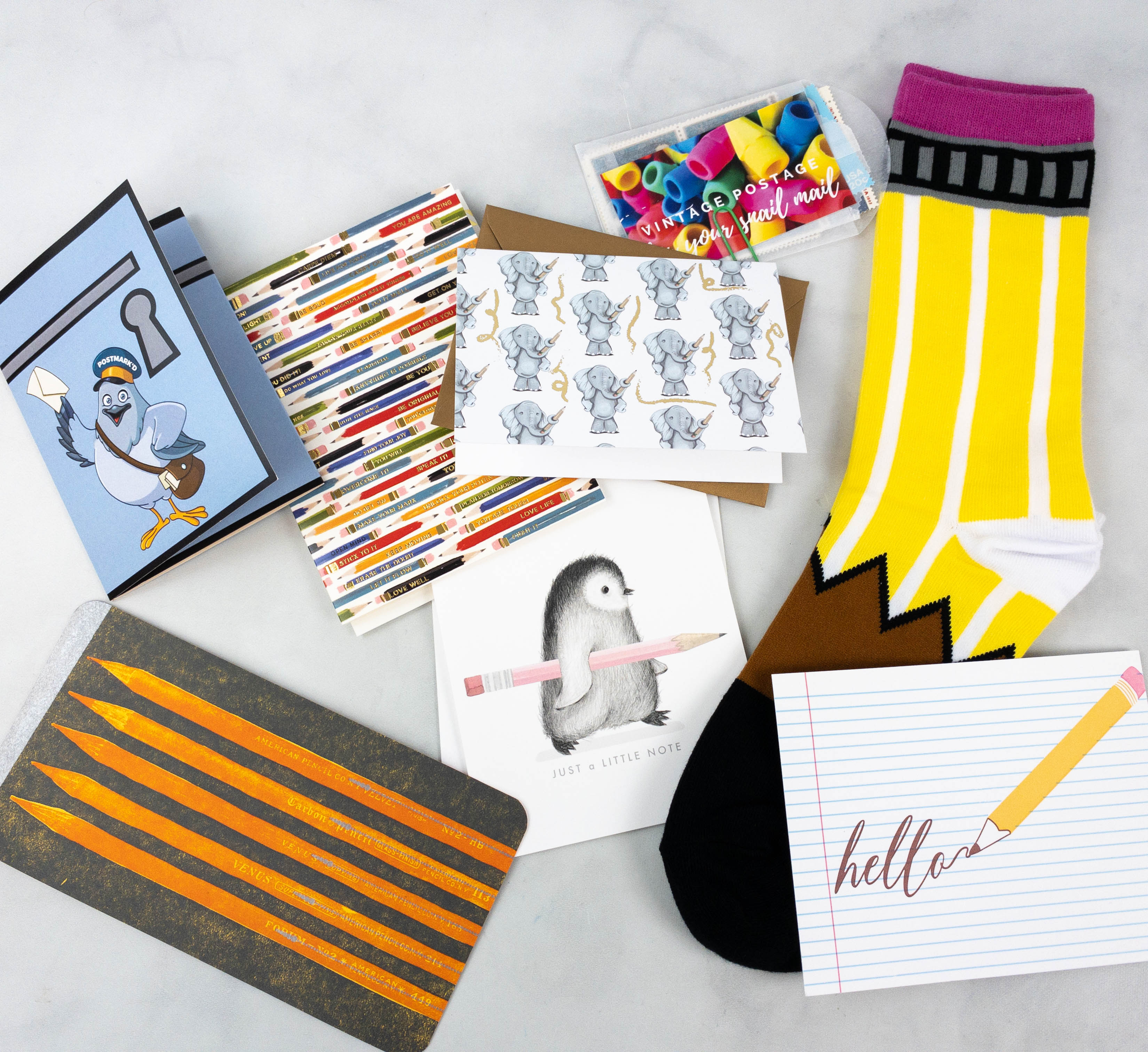 Everything in my box!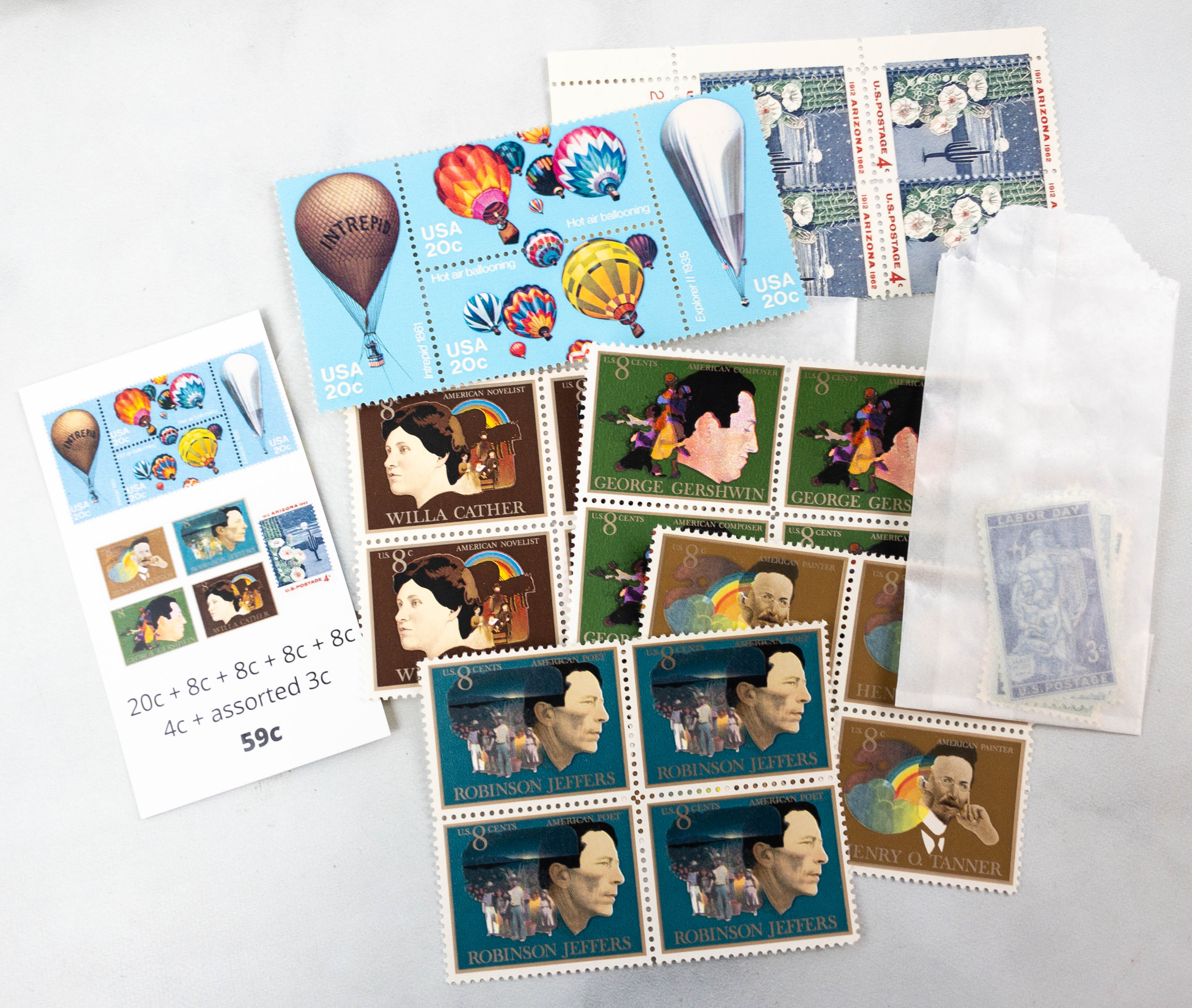 Postage. This month's postage stamps are so beautiful! It consists of colorful hot air balloons and famous artists like Robinson Jeffers, Willa Cather, and Henry O. Tanner.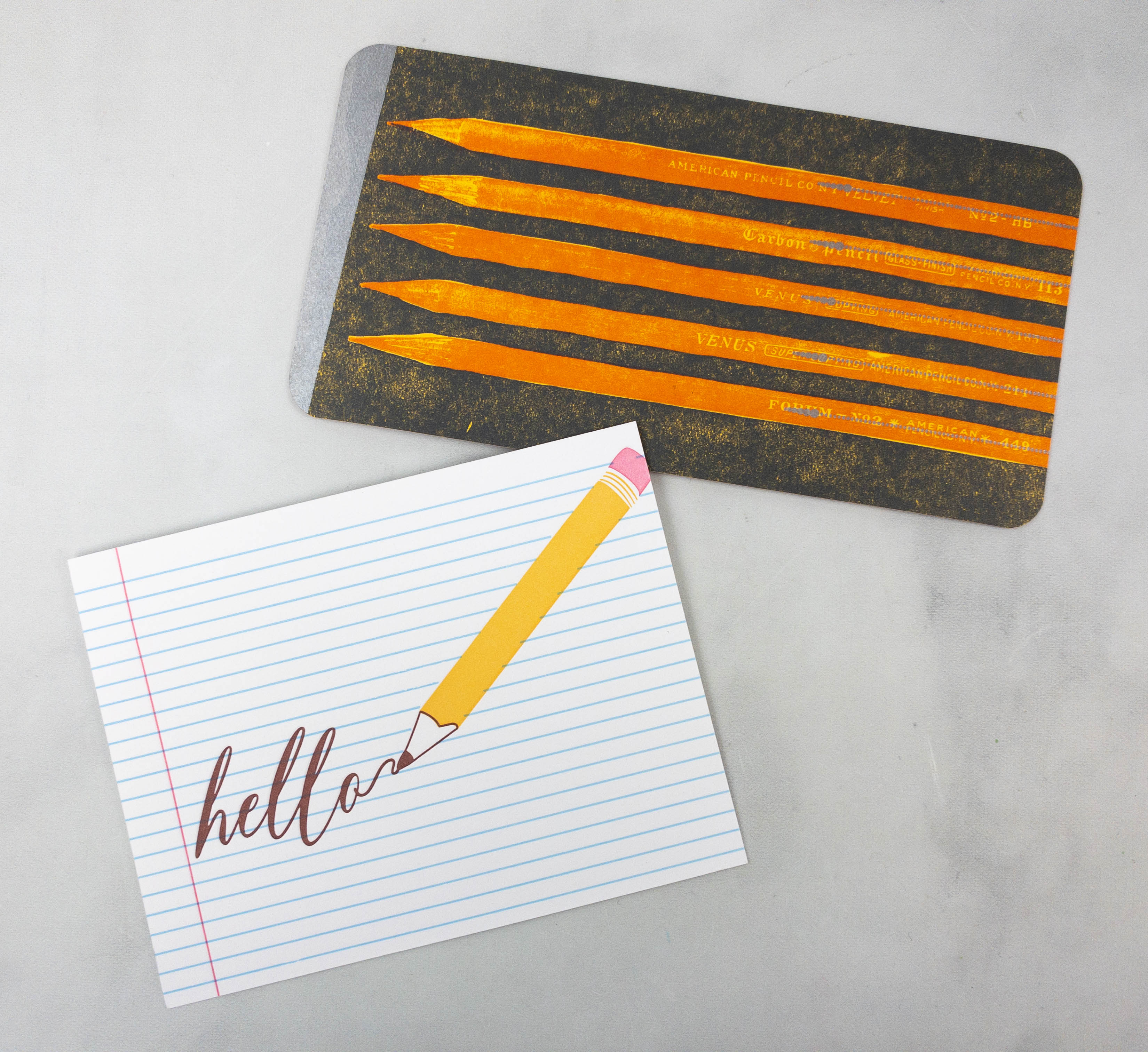 Pencil Postcard. In line with this month's theme, the postcards feature pencil inspired designs. The first postcard shows a pencil writing the word "Hello" and the second card exhibits some pencils lined up next to each other.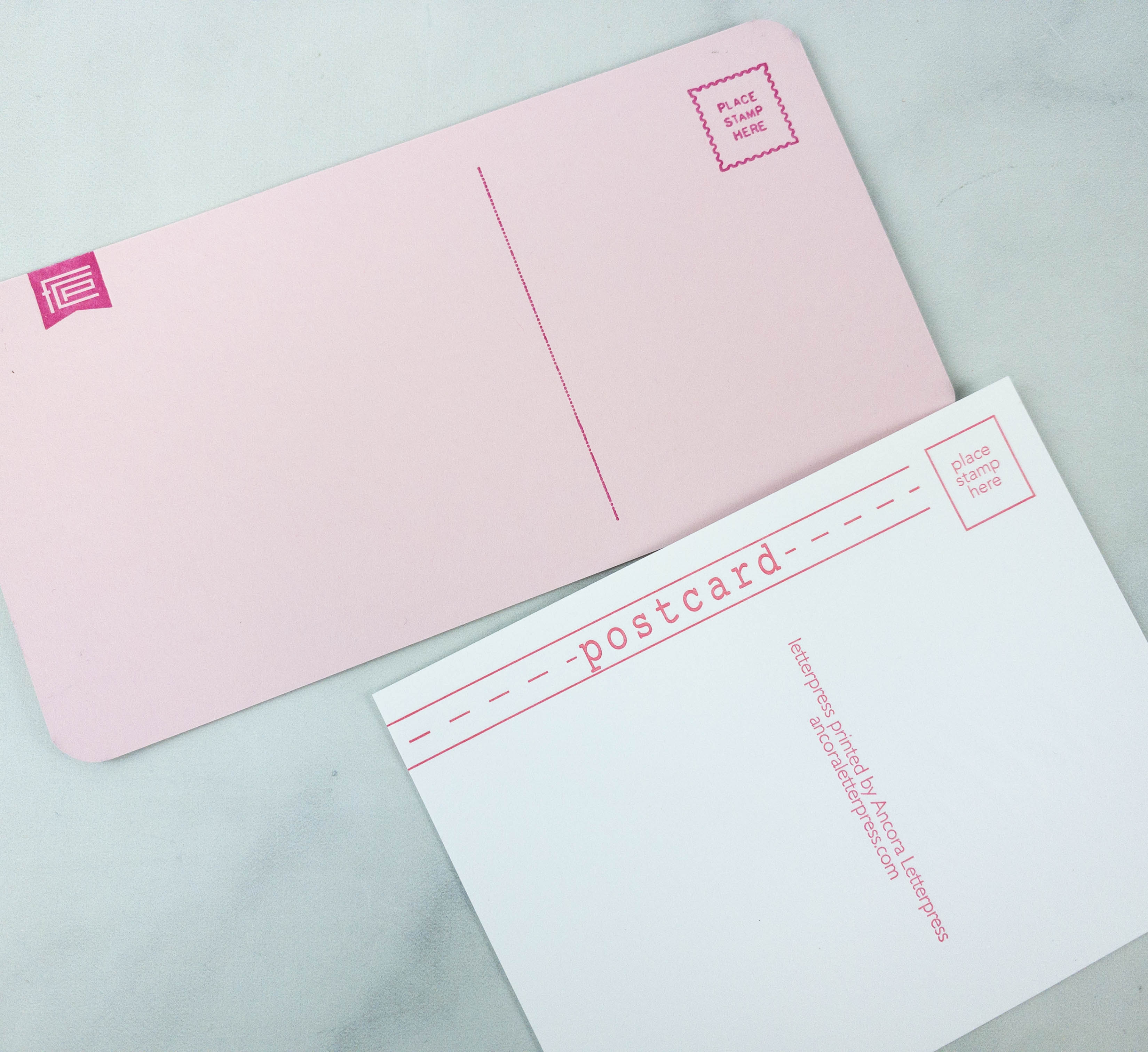 At the back of each postcard, there's a space where you can write your note along with the name and address of the person you're sending it to.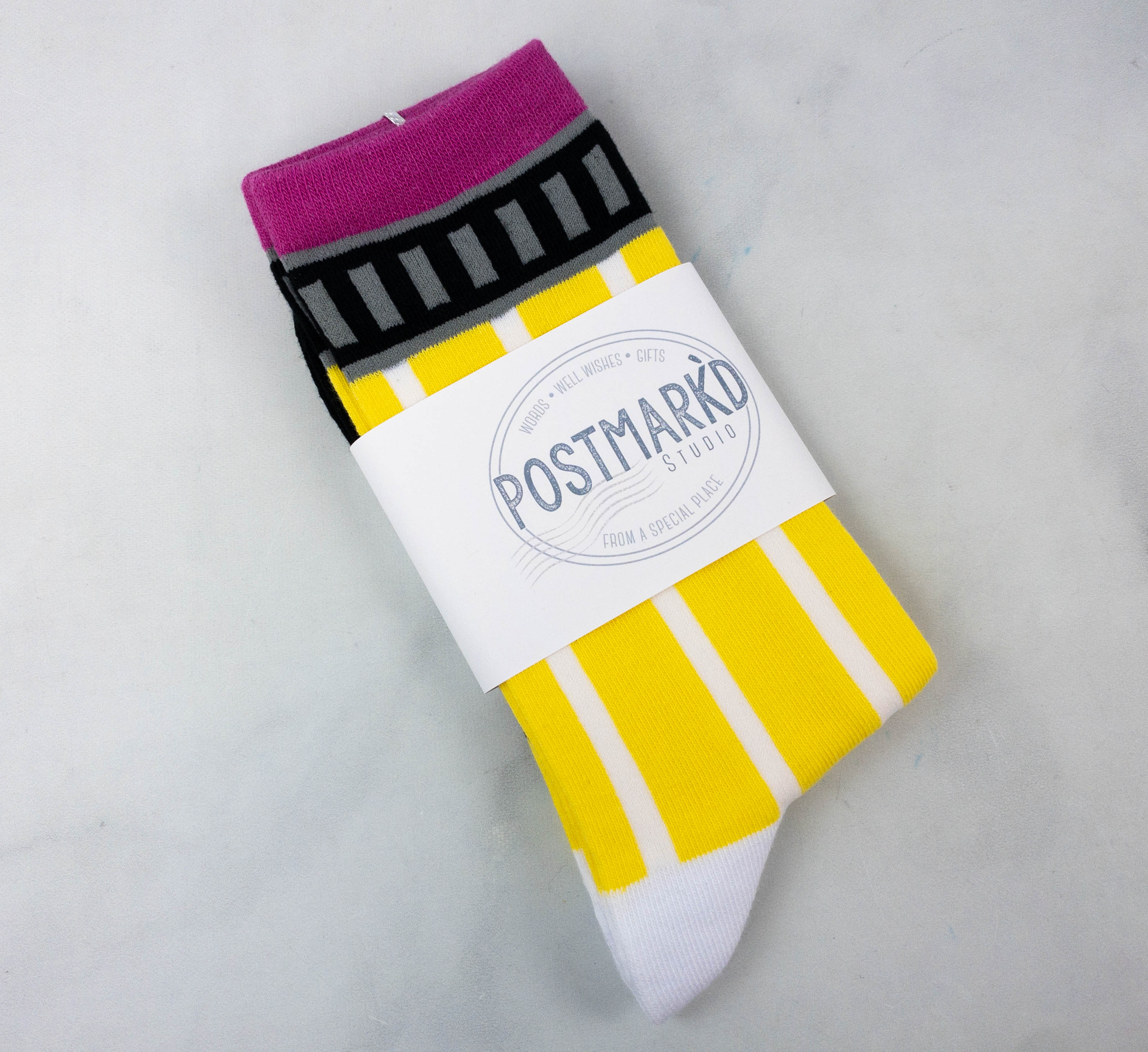 Pencil Socks. They also included a pair of socks to keep my feet cozy, and of course, the design is pencil-inspired!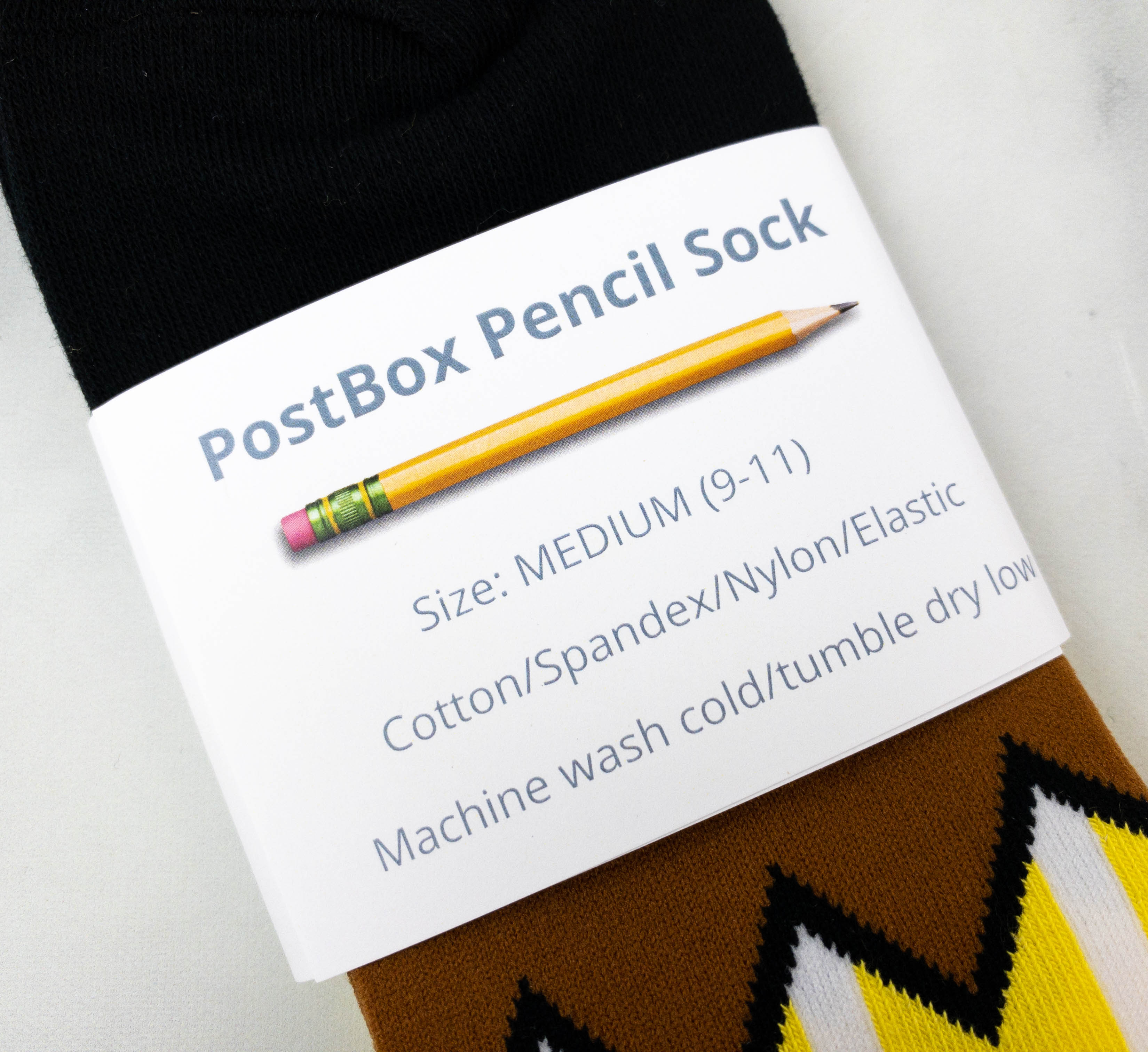 The pair is made with premium materials that includes cotton, spandex, nylon, and elastic.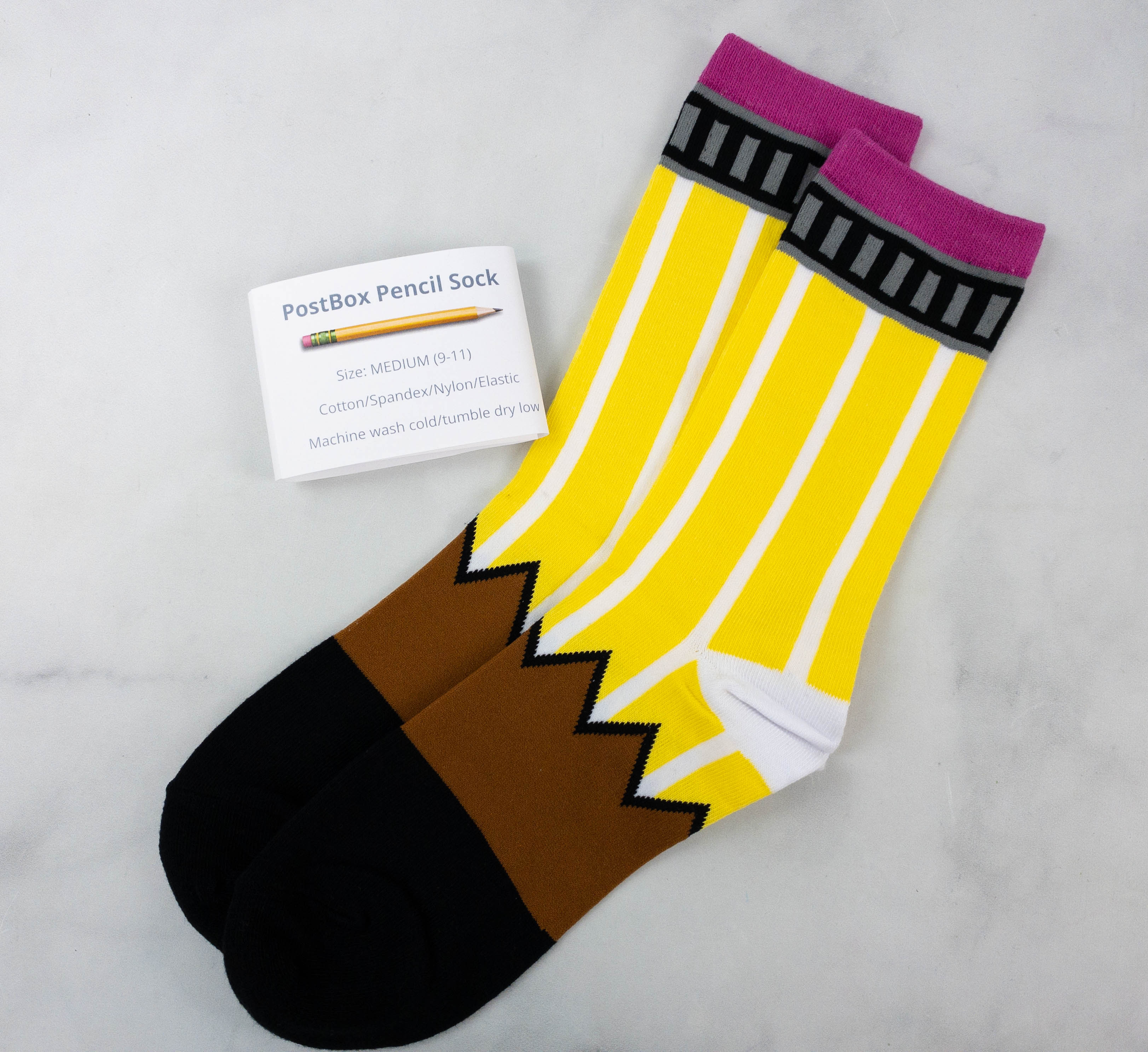 These socks are unique! The cuffs are the same color as a classic pencil eraser, while the body features yellow and white stripes. The toes are in black and brown, representing the writing tip of a pencil.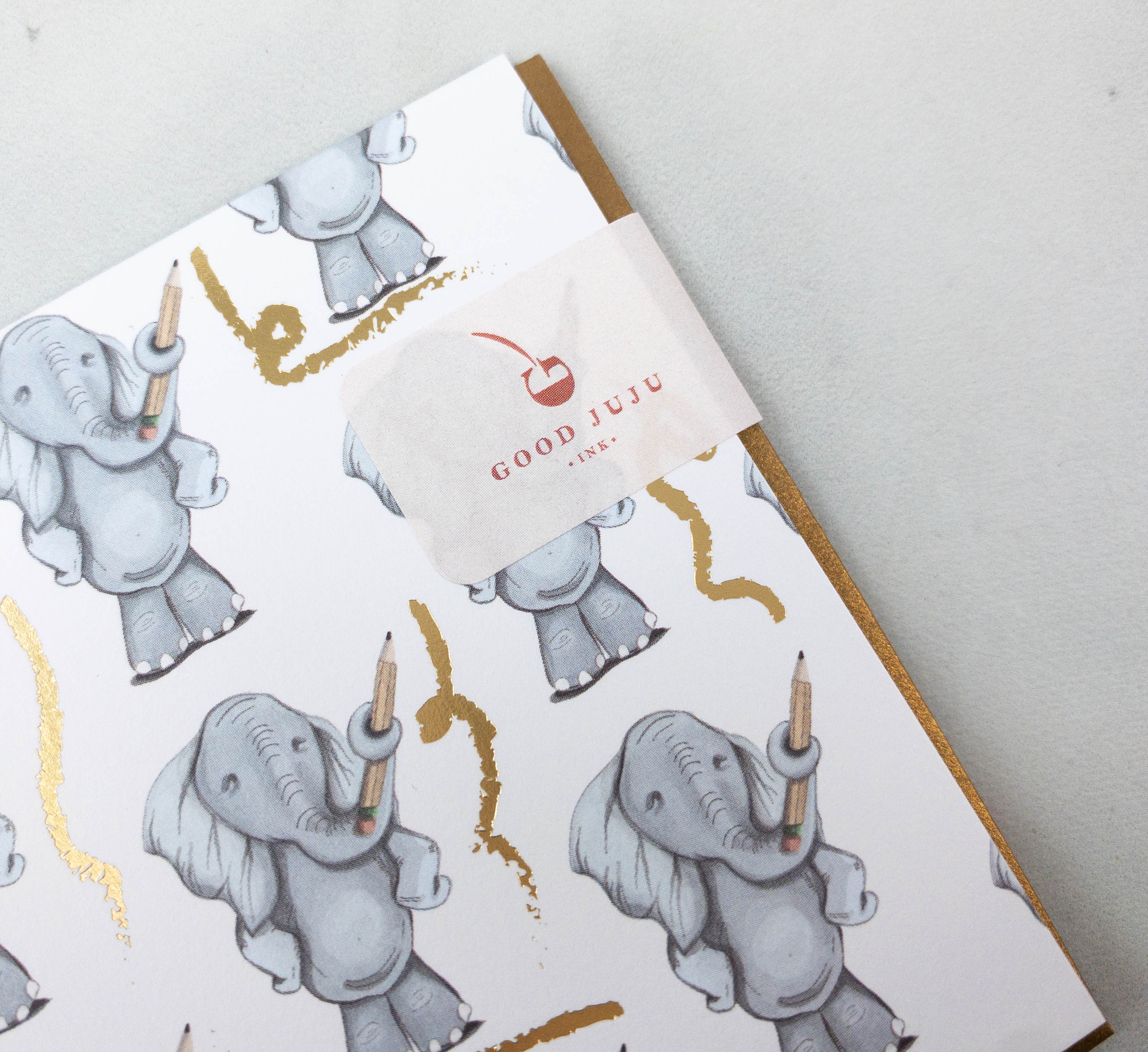 Ellie Pencil. Now, we're onto the greeting cards! The first one features an elephant holding a pencil with its trunk.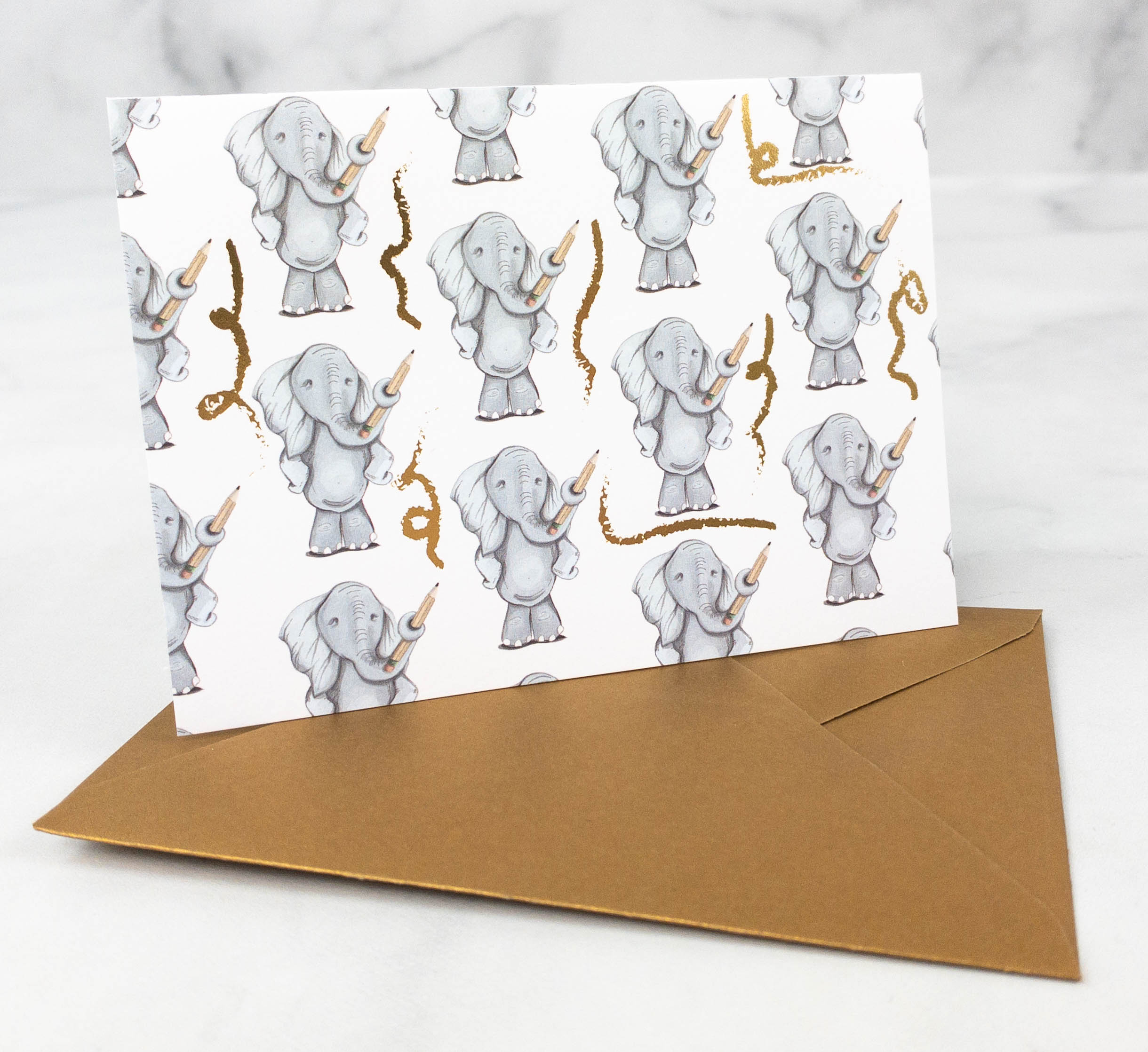 It came with an elegant gold colored envelope as well.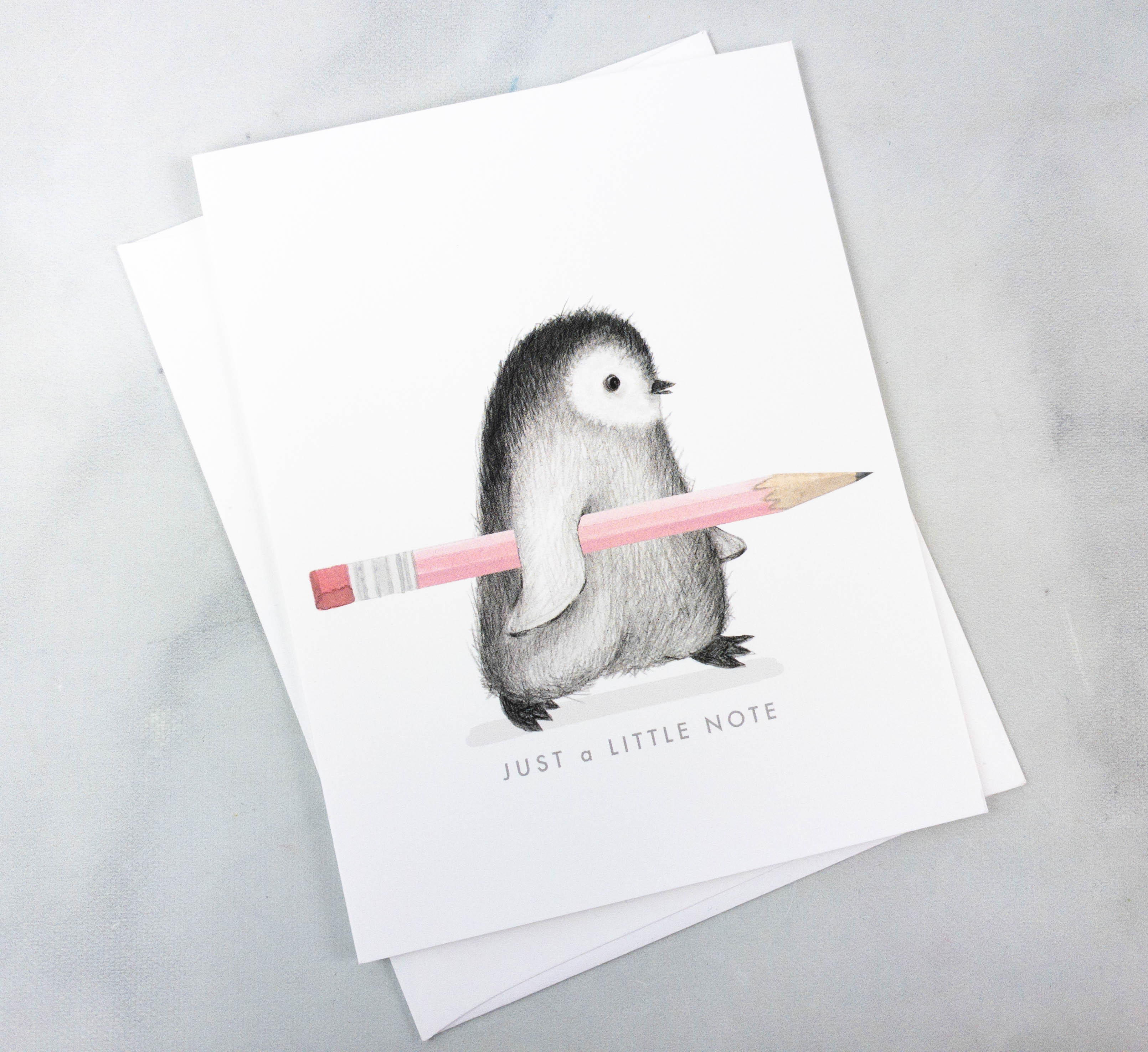 Just a Note. The second card also features an animal and this time, it's an adorable penguin carrying a pencil!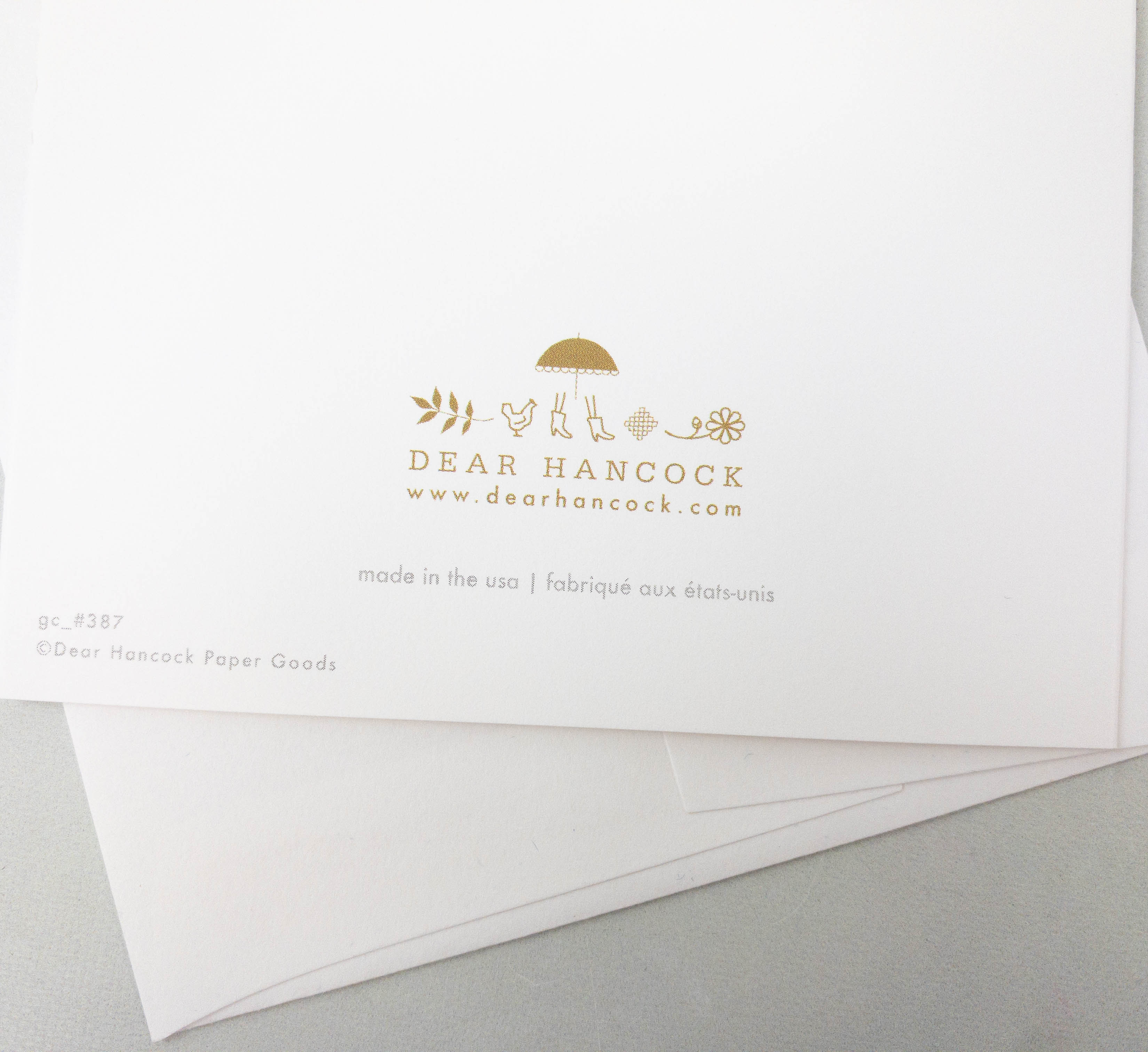 The card is made by Dear Hancock, a stationery brand that made paper goods inspired by a mix of nostalgia, humor, and art form.
Words of Success. The last card is designed by Darah, the owner and illustrator of The First Snow. It's a perfect card that you can send to someone in need of encouragement.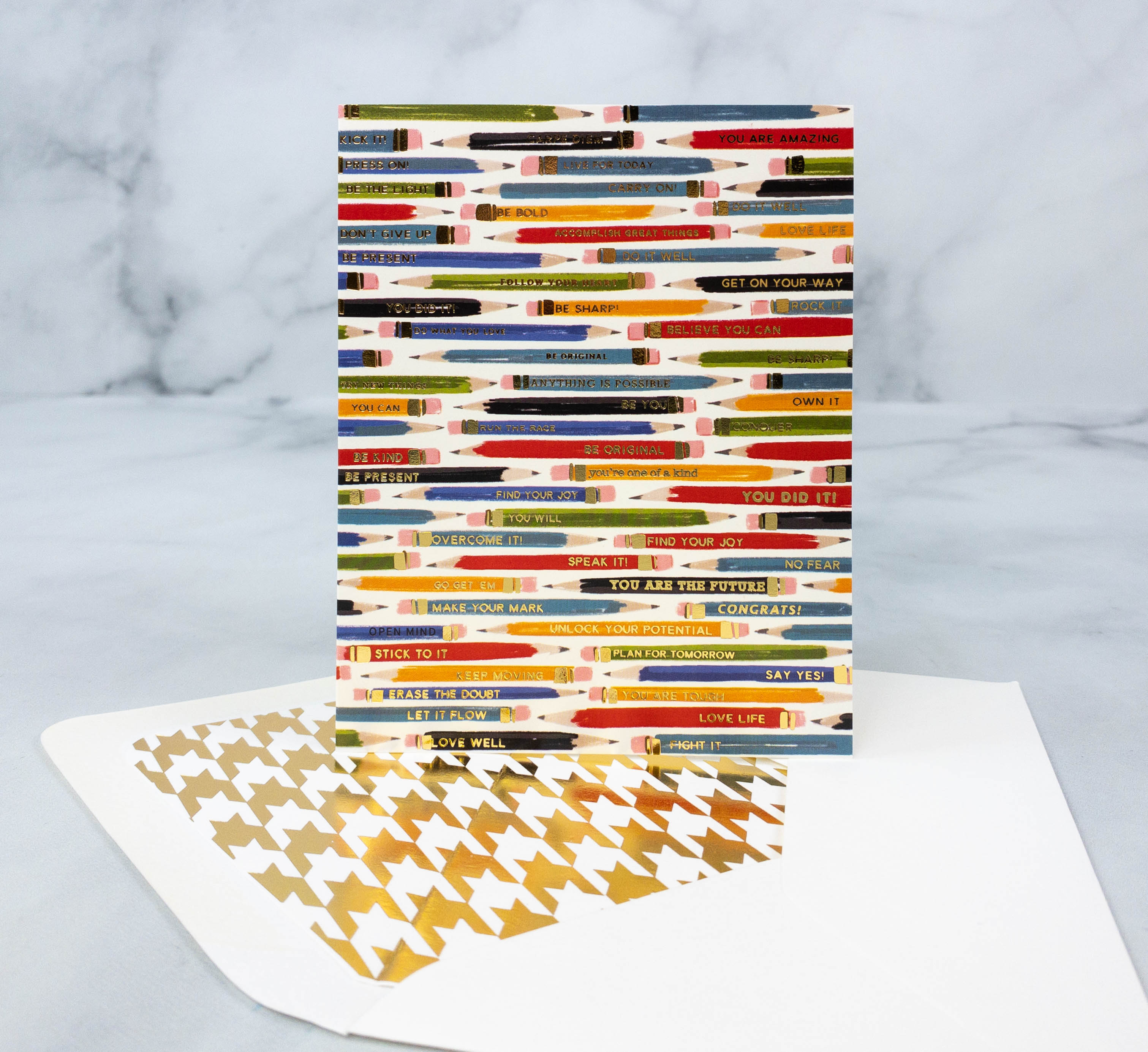 If you look closely, the pencils on the card also contain inspiring and encouraging words like "you're one of a kind" and "be the light".
This month's pencil-themed Postmark'd curation is really cute! It includes postcards, stamps, and greeting cards, which are great for sending handwritten messages to loved ones. My favorite is the Words of Success greeting card. It's colorful and I love the encouraging words on it as well. Aside from the stationery items, they also included a pencil-themed socks! It's such a unique pair and I like wearing it while lounging around at home. All in all, I definitely had so much fun with this month's box! If you're like me who loves love paper and stationery, this subscription would be a fun way to get new items for your stash monthly!
What did you think of this month's PostBox? Which card was your favorite?