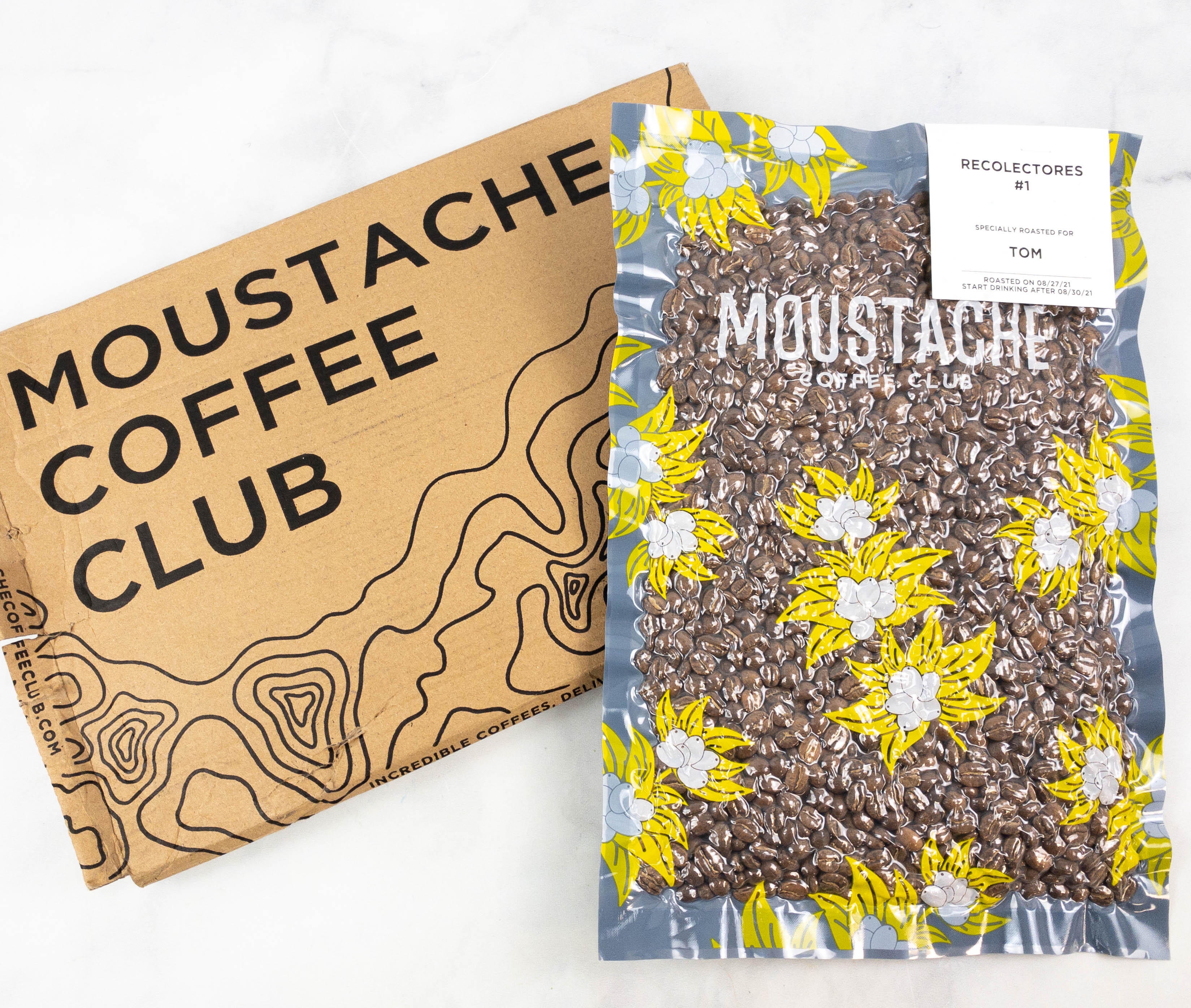 Moustache Coffee Club is a subscription featuring premium, single-origin coffees from various growing regions around the world. These coffees are expertly roasted and shipped on the day they are roasted, which means they arrive at the peak of freshness. Subscriptions start at $13.
Deliveries can be customized depending on your coffee needs. They offer 12oz and 6oz coffee bags, and you can also choose whether you want it shipped weekly, bi-weekly, or monthly. Another way to try their coffee is to sign up for a free trial (for US based members only), they'll ship you 6oz of coffee and after the trial ends, you'll be on their Solo Artist plan which ships 12oz every two weeks.
They also offer office coffee subscriptions, Canadian coffee subscriptions, and international coffee subscriptions!
They have a new packaging that features a vacuum-sealed pouch and a recyclable outer mailer. The pouch is better than the traditional coffee bag, as it uses less plastic compared to the previous multi-layer bag. The outer mailer is also lighter and less bulky. Since it takes less space and it has less weight, it helps reduce fuel consumption as well.
Also, they've ditched the valve on the coffee bag. Here's an explanation from Moustache Coffee Club:
Since we're shipping everything fresh and our members are brewing fresh – our beans don't sit in the packaging long enough to cause any problems. This lets us skip the plastic-heavy valve, which even on many "compostable" coffee bags needs to be removed and trashed anyways.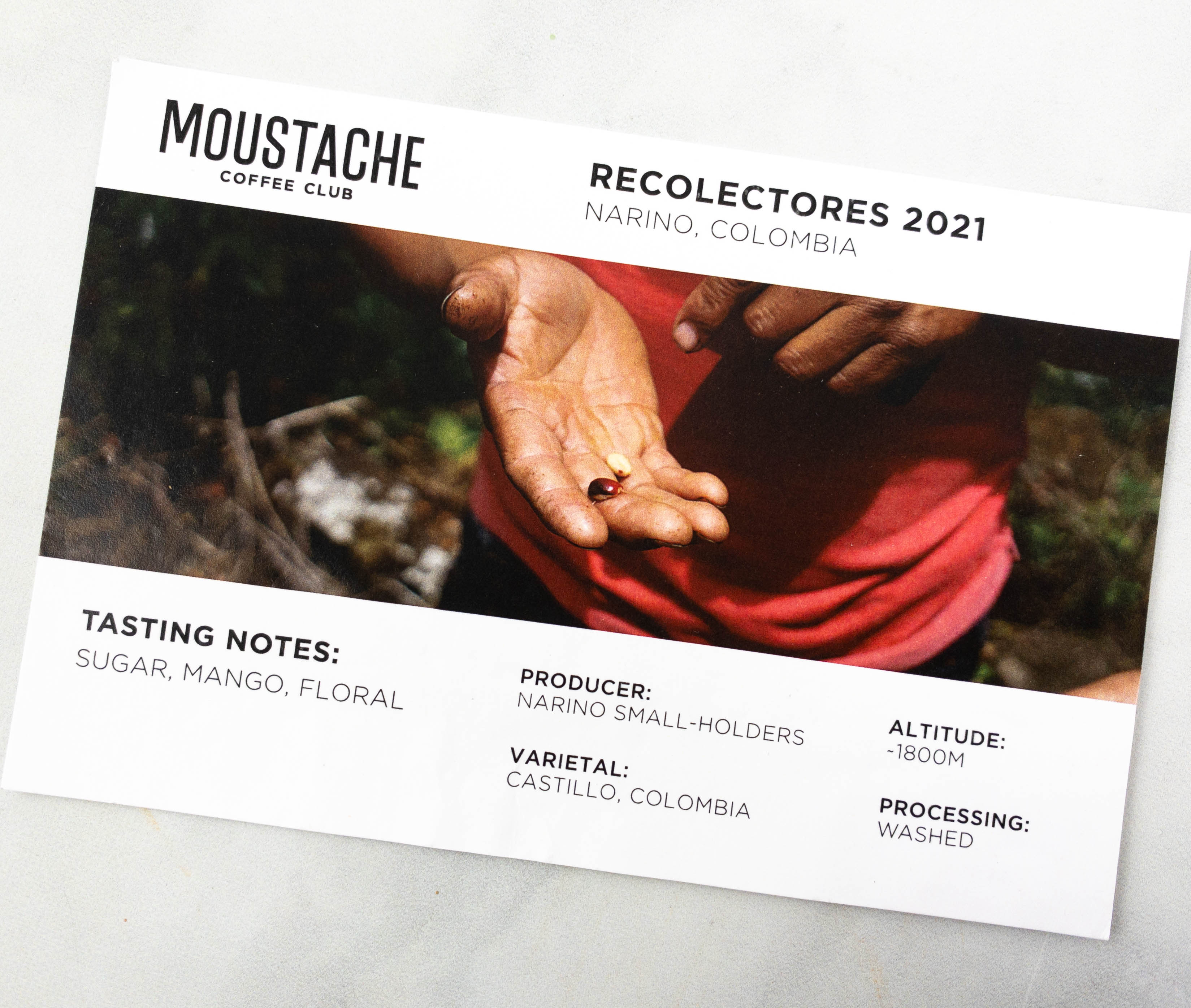 This month's premium coffee is Recolectores 2021. Here's a card that features all the information you need to know about the coffee beans including their tasting notes, producer, varietal, processing, and many more!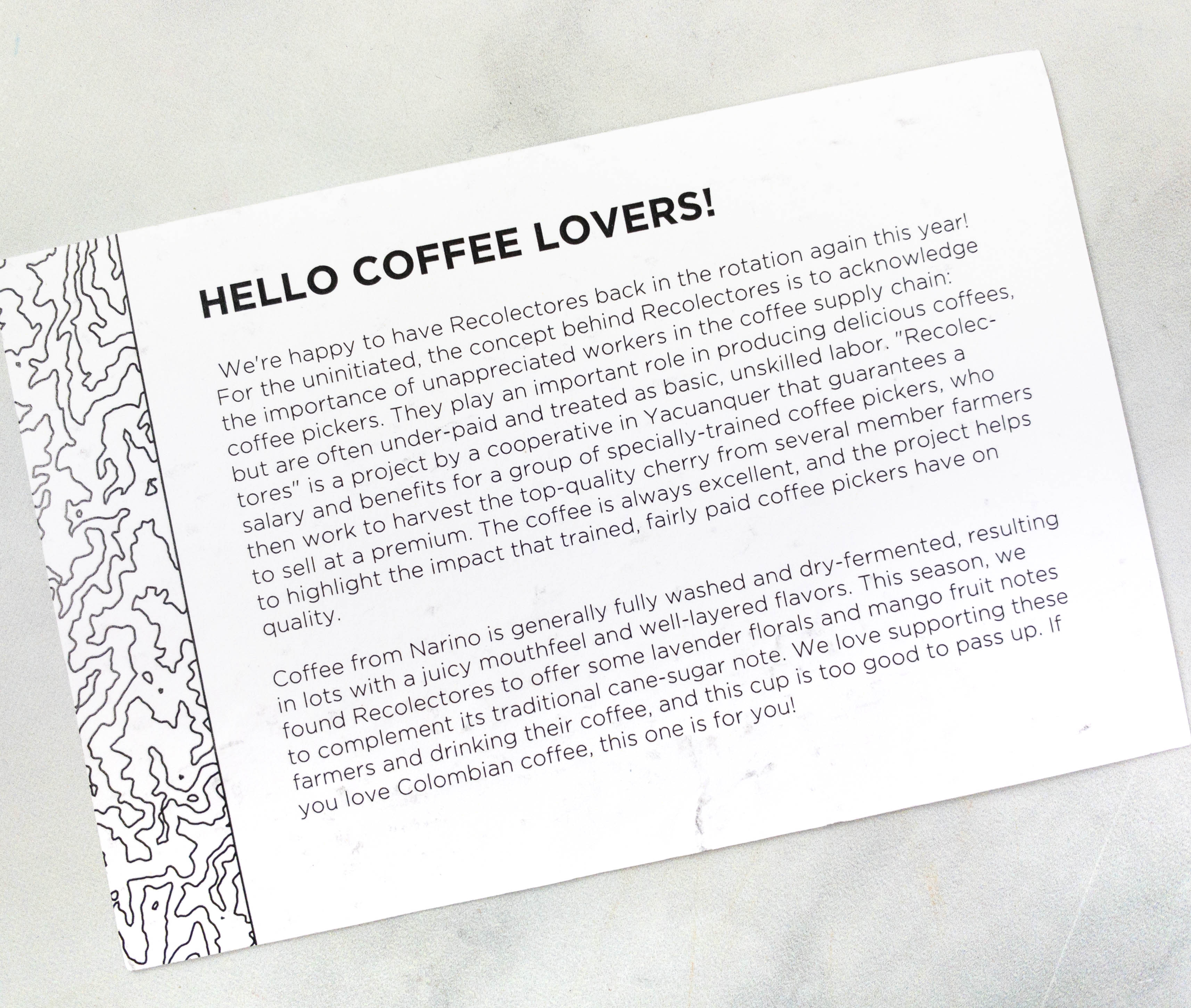 The back of the card gives us more information about Recolectores.
Recolectores ($17.50 Full Size 16 oz) Moustache ships their coffee in a hermetic, vacuum-sealed bag so it's always fresh when it arrives. This month's variant is Recolectores 2021 from Narino, Colombia. It has lavender and mango notes that blend well with its traditional cane sugar note. Just like other coffee from Narino, it is generally fully washed and dry-fermented that results in a more flavorful coffee.
Moustache Coffee Club introduced another great coffee from Columbia. Recolectores 2021 provides a juicy mouthfeel and well-layered flavors with every sip. It's well-rounded and balanced as well. So far, I've been really satisfied with their monthly coffee offering. For people who would love to try a variety of coffee around the world, this subscription is definitely worth trying! Everything arrives fresh, allowing you to brew your own cafe-quality coffee at home!
Are you a coffee lover? What do you think of this box?