Vegancuts Beauty Box is a monthly beauty subscription service that sends 4 or more items ranging from unique cosmetics to luxurious skincare. Best of all, they are 100% cruelty-free and vegan, plus most items are natural and non-toxic! Monthly recurring shipments are $24.95 with free shipping in the USA (there is an additional charge for other countries). This sub is also available in 6 or 12-month terms that do not renew but that do earn you a discount.
Each month you'll receive a delivery of 4 or more new deluxe or full-size products, from unique cosmetics to luxurious skin care, that treat your outside as good as you treat your inside.
DEAL: Use the coupon code hellosub to get $5 off your first box on any Vegancuts subscription! It can only be used once per customer, but it can be used on multiple subscriptions at once so long as they are in the same transaction.
In 2021, Vegancuts' Beauty Box joined our readers' picks for best subscription boxes under $25!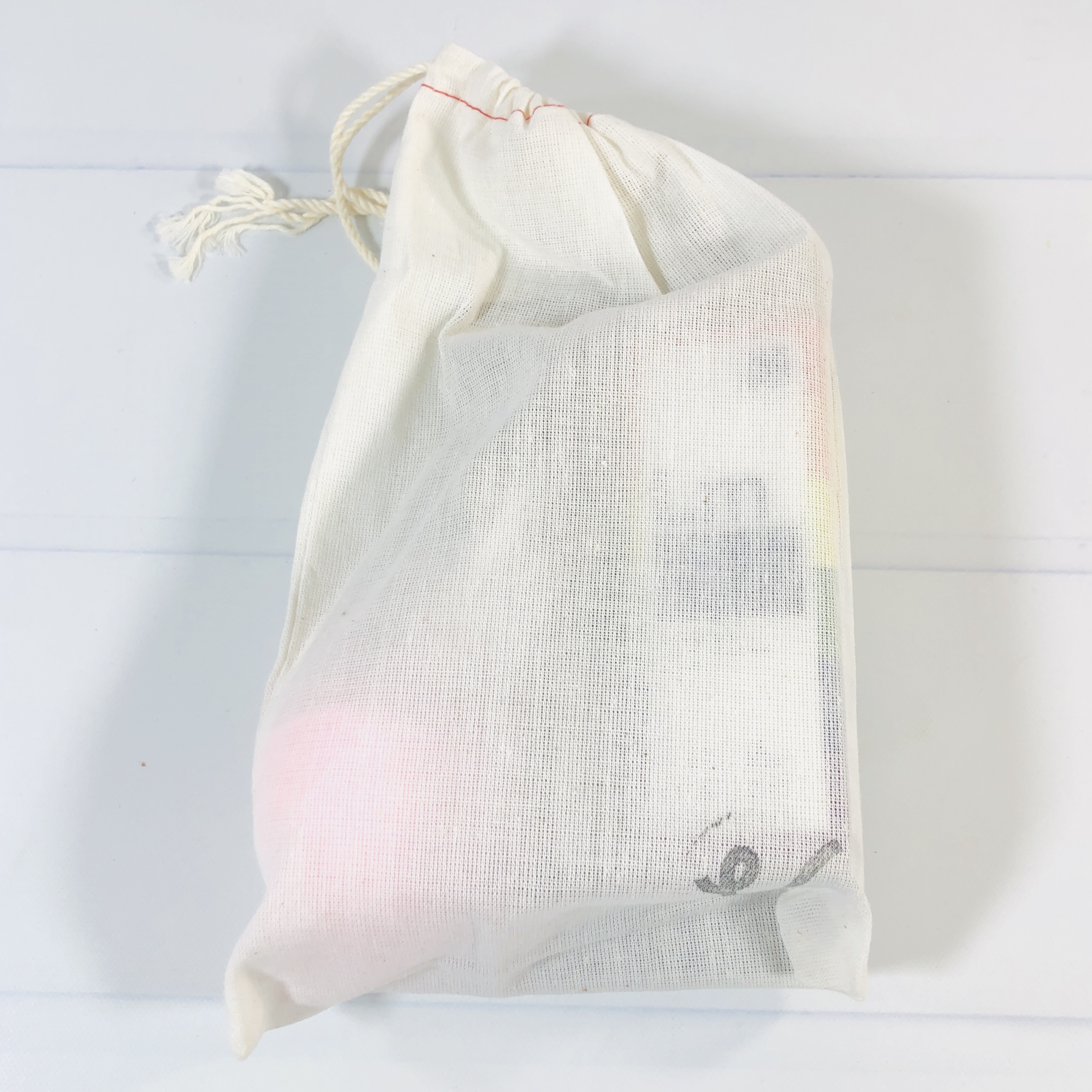 My beauty items shipped in the same box as my snack subscription but the beauty items were placed in this reusable bag.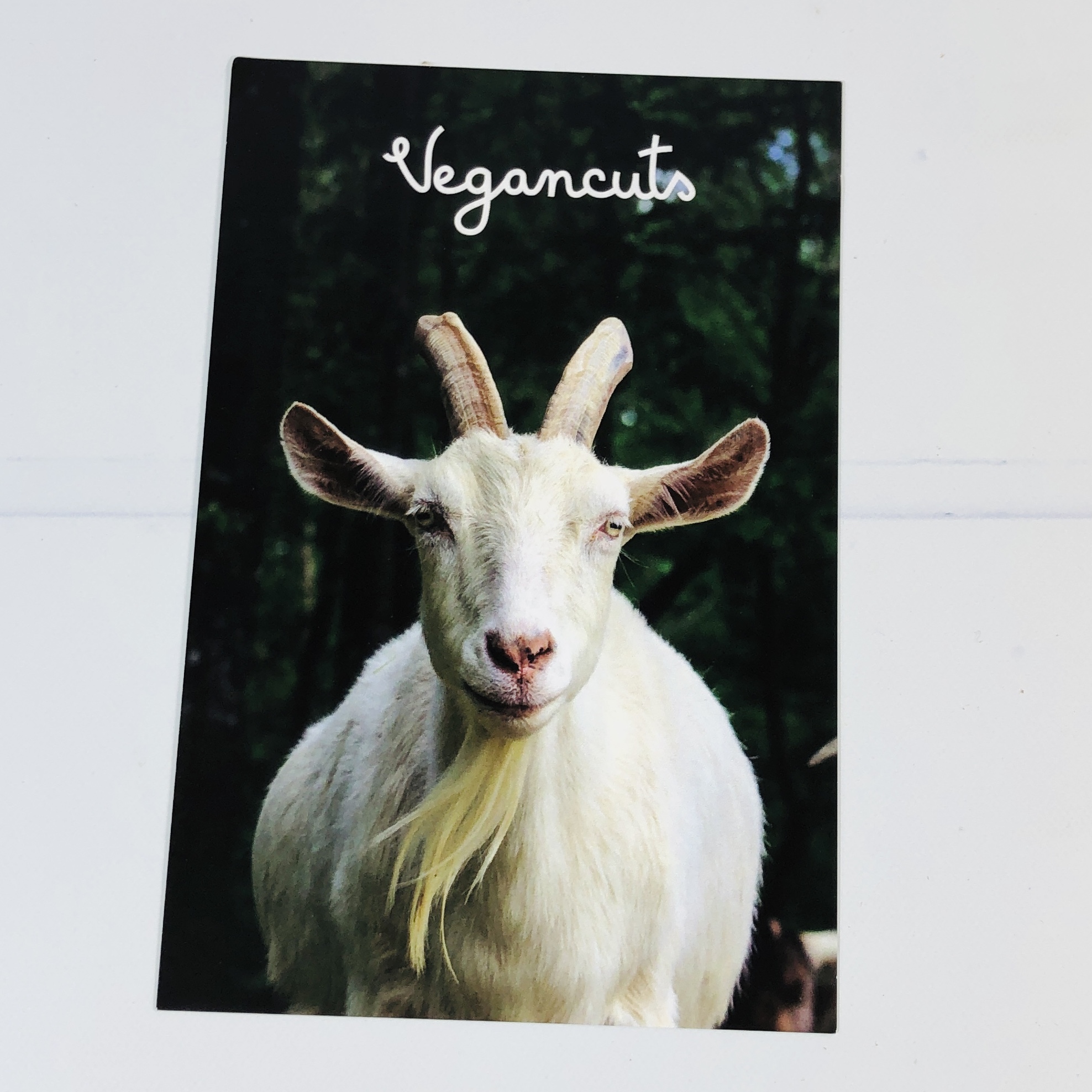 I received a card with a goat on the front. It doesn't say it here, but the Vegancuts website says they are donating a portion of sales to Piedmont Farm Animal Refuge.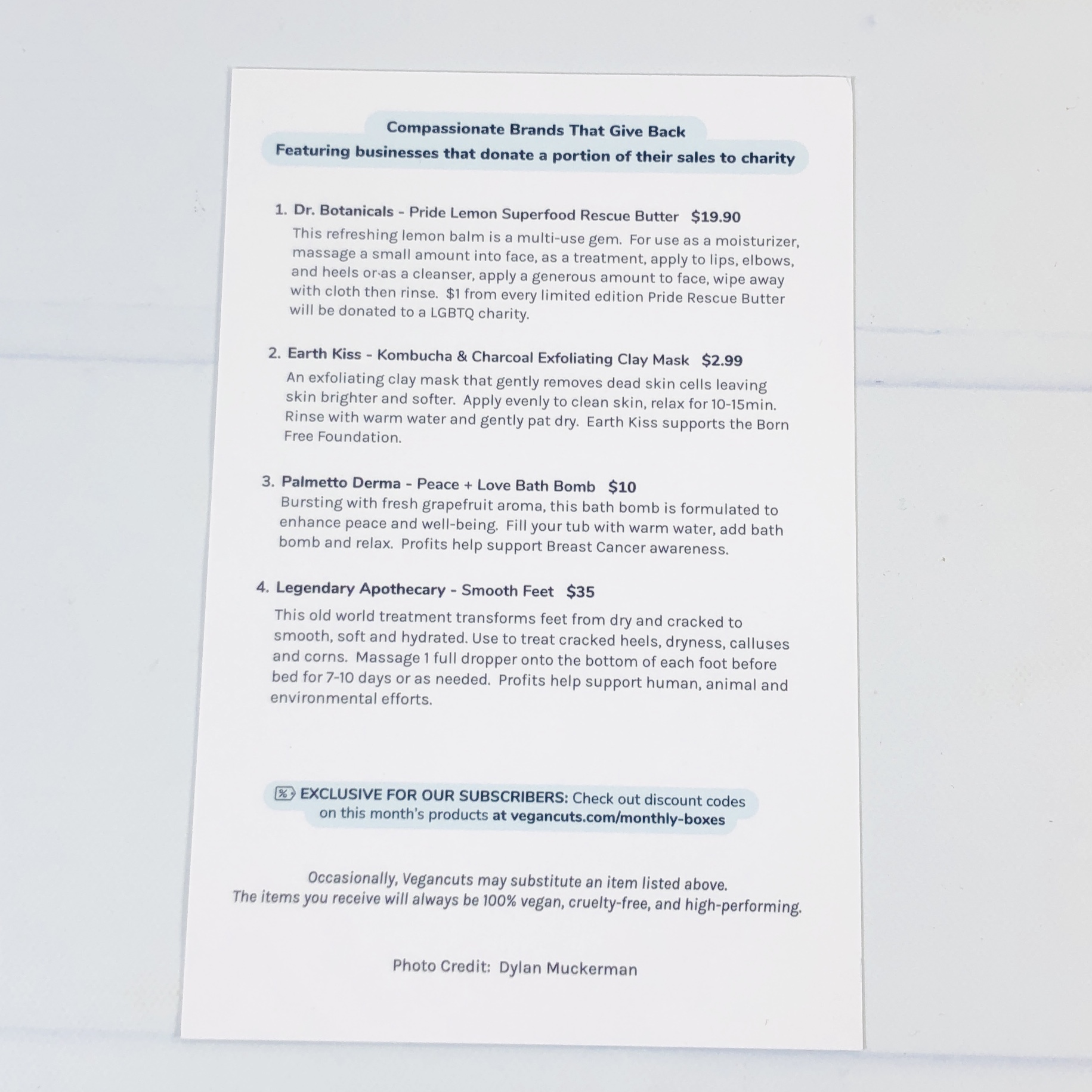 The theme was Compassionate Brands That Give Back! Keep in mind that Vegancuts may make substitutions to items. Check out the Vegancuts website for discounts from some of these brands.
Everything in my box!
Earth Kiss Super Naturals Kombucha & Charcoal Exfoliating Clay Mask ($3.99) I don't have any experience with kombucha but I've heard it has probiotics and may be good for the gut. This time it's mixed with aloe, clay, and ground walnut shells for an exfoliating mask treatment.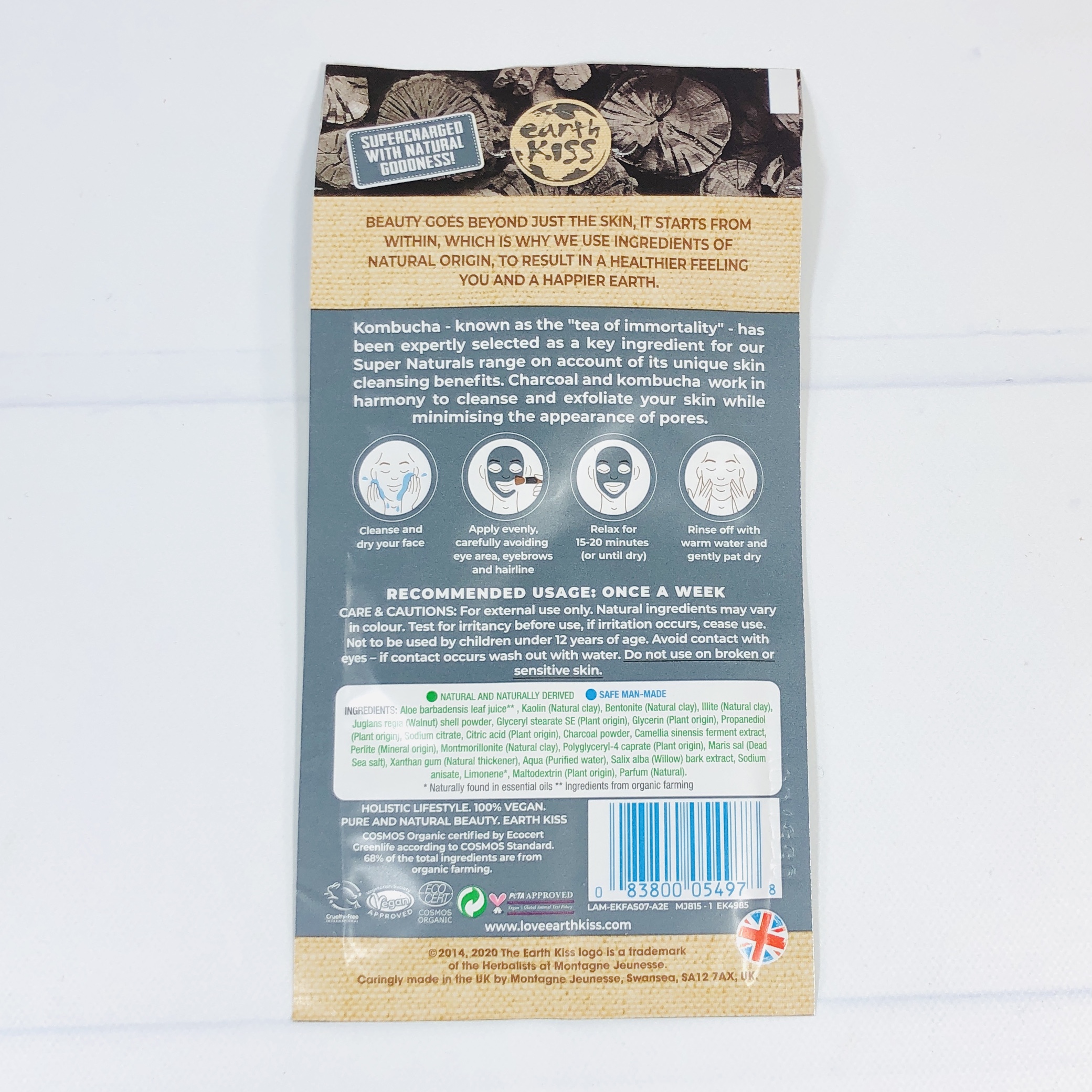 Glycerin, charcoal, sea salt, and willow extract are a few of the other ingredients. I applied it to my clean and dry face and massaged it in gently; there was some exfoliation but it wasn't too rough. I didn't care for the perfumed smell. I rinsed it off in the shower and my skin didn't seem irritated afterwards.
Dr. Botanicals Pride Lemon Superfood Rescue Butter ($19.99) I have received this cream several times before from subscription boxes, but this time it's in a colorful rainbow container and $1 from sales of this version goes to an LGBTQIA+ charity.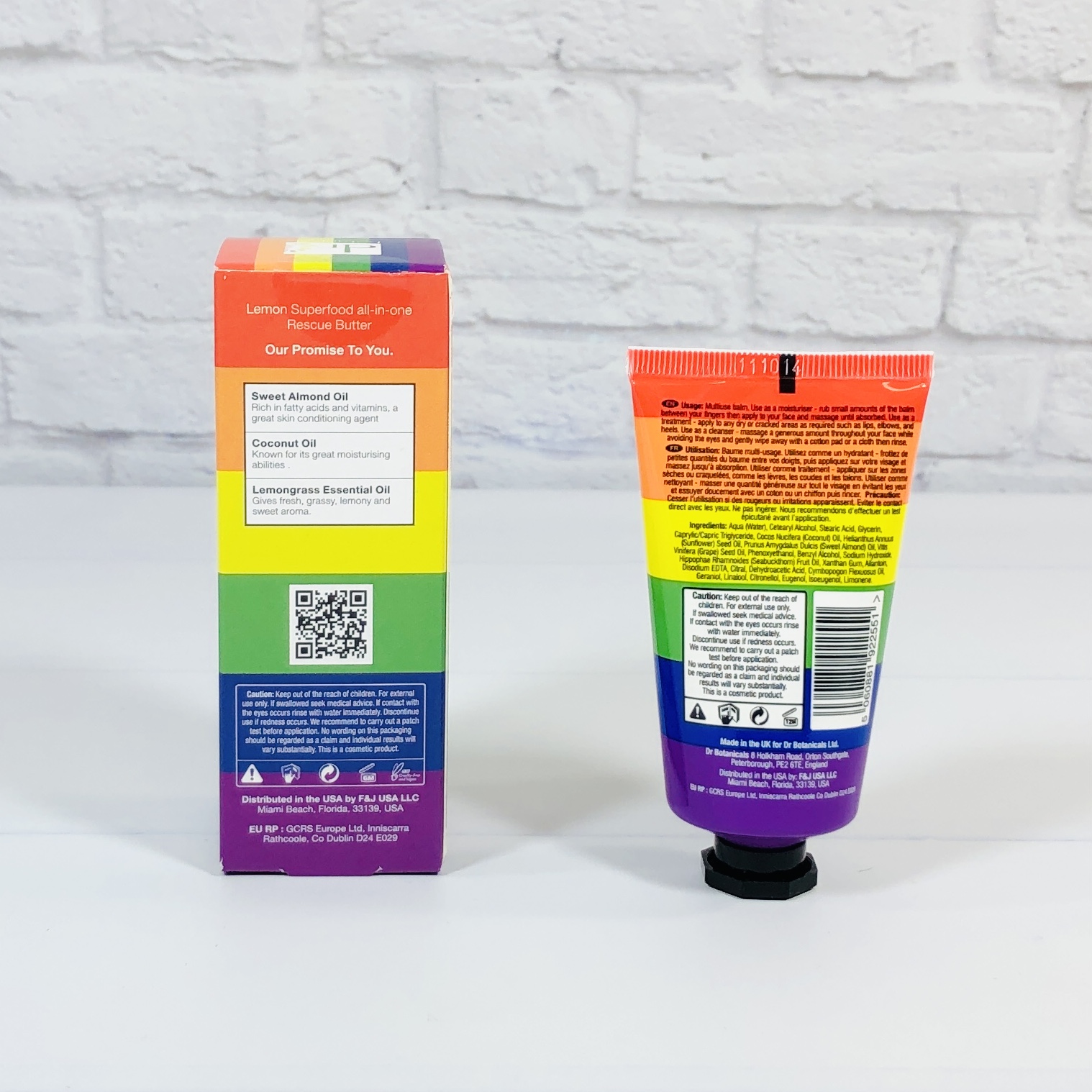 Ingredients include glycerin, coconut oil, grape seed oil, and lemongrass. Apply wherever you want some sunny-smelling softening action, like on elbows, hands, heels, or cuticles. You can even use it as a face makeup remover or apply to dry lips.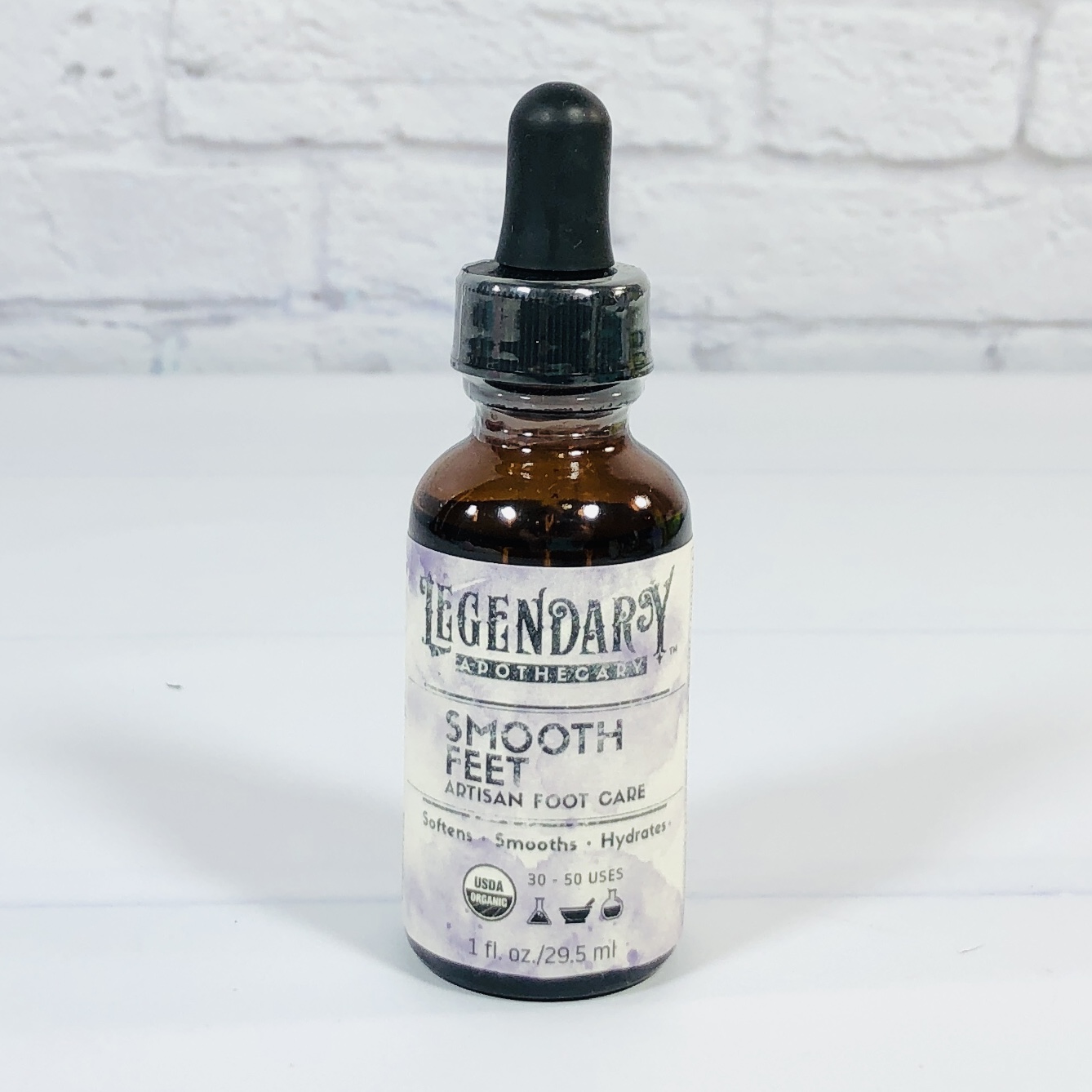 Legendary Apothecary Smooth Feet Artisan Foot Care ($35) Speaking of heels, this oil is meant especially for that dry, rough area.
It has only three ingredients: glycerin, lavender oil, and denatured alcohol. Apply one dropperful to the palm of hand and apply to a foot, then repeat for the other one. Use for 7-10 days and roughness might lessen. Please note that the before and after pics on the brand's website don't look realistic at all. Who knew there was a grody foot filter?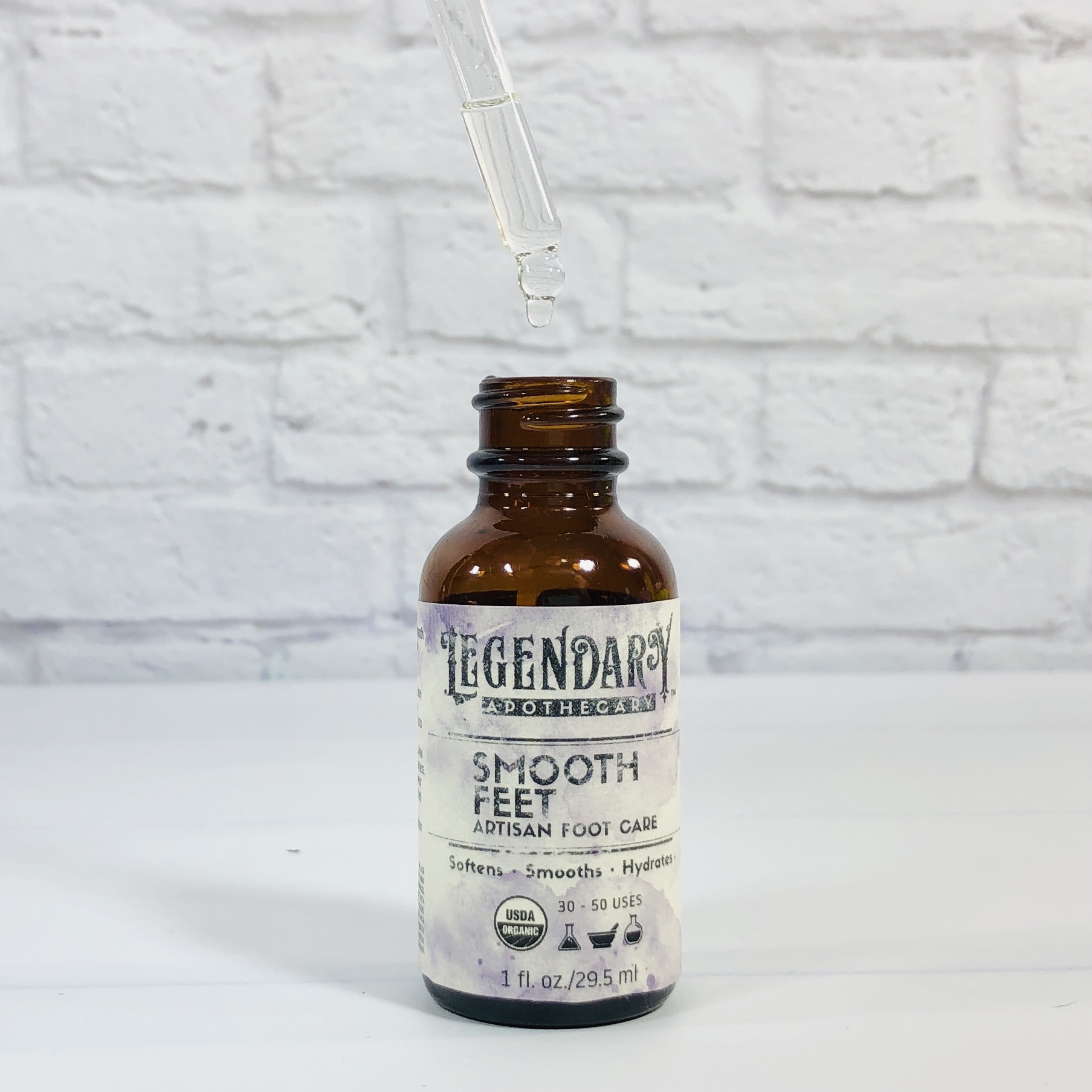 My feet are looking, um, well let's just say I really hope this stuff works. If not, I'm going to need a baby foot peel. This had an almost syrup-like feel (that's the nature of glycerin) and smelled of natural lavender. It felt a little sticky at first and then you could tell it was there but it wasn't bothersome. It's meant to be used before bed.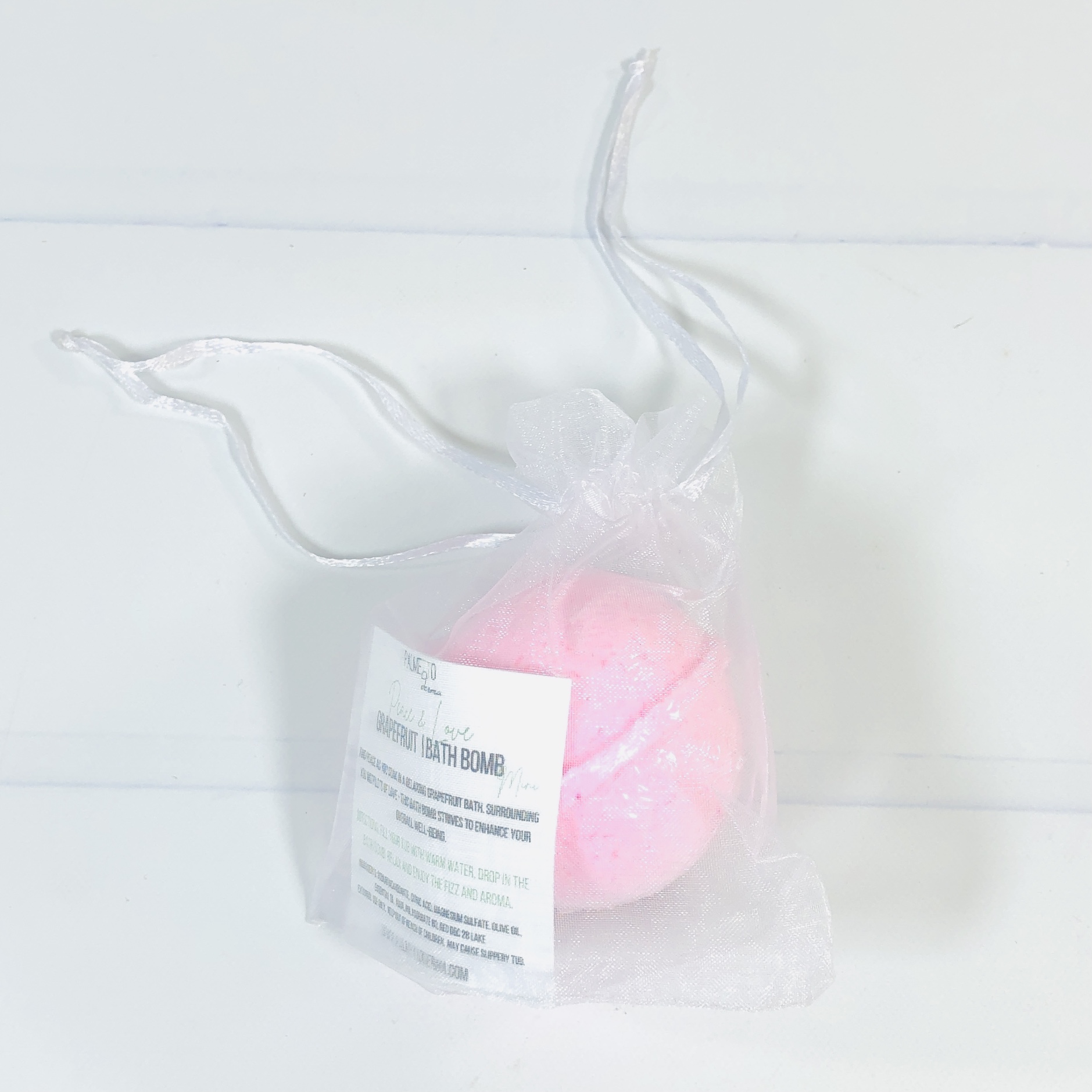 Palmetto Derma Peace & Love Bath Bomb ($10) I want to say that I think $10 for one small bath bomb seems very pricey but that is what it is listed at on the brand's website.
It's a classic combo of baking soda and citric acid and there's some Epsom salts, olive oil, essential oil, and dye. I think it smells great, but more like grapefruit perfume than essential oil, it's very sweet smelling. Pop it into a warm bath but be careful as the tub may be slippery when you get in.
I like the moisturizing capabilities of each of this month's items! Even the mask left my skin feeling soft after using. The lemongrass scented lotion can be applied in so many places to help skin heal while the smooth feet will be used nightly to see if it makes any difference before resorting to something more drastic. The bath bomb smelled so good and has soothing oils too. The value for this box was just under $70.
What do you think of this month's Vegancuts Beauty Box? Let me know which product you're loving in the comments!