Oceanista is a quarterly subscription box curated for beach lovers! Each box contains 5-8 full-sized beach boutique products, which may include jewelry, beauty, art, clothing, and more. It costs $85 a season, and you can get discounts if you opt for a prepaid annual subscription. Shipping is $4.95 to the US, $9.95 to Canada, and $16.95 international. You can also send this box to a loved one or any fellow beach-lover as a one-time gift!
DEAL: Get $15 off your first quarterly box! Use coupon code HELLO15.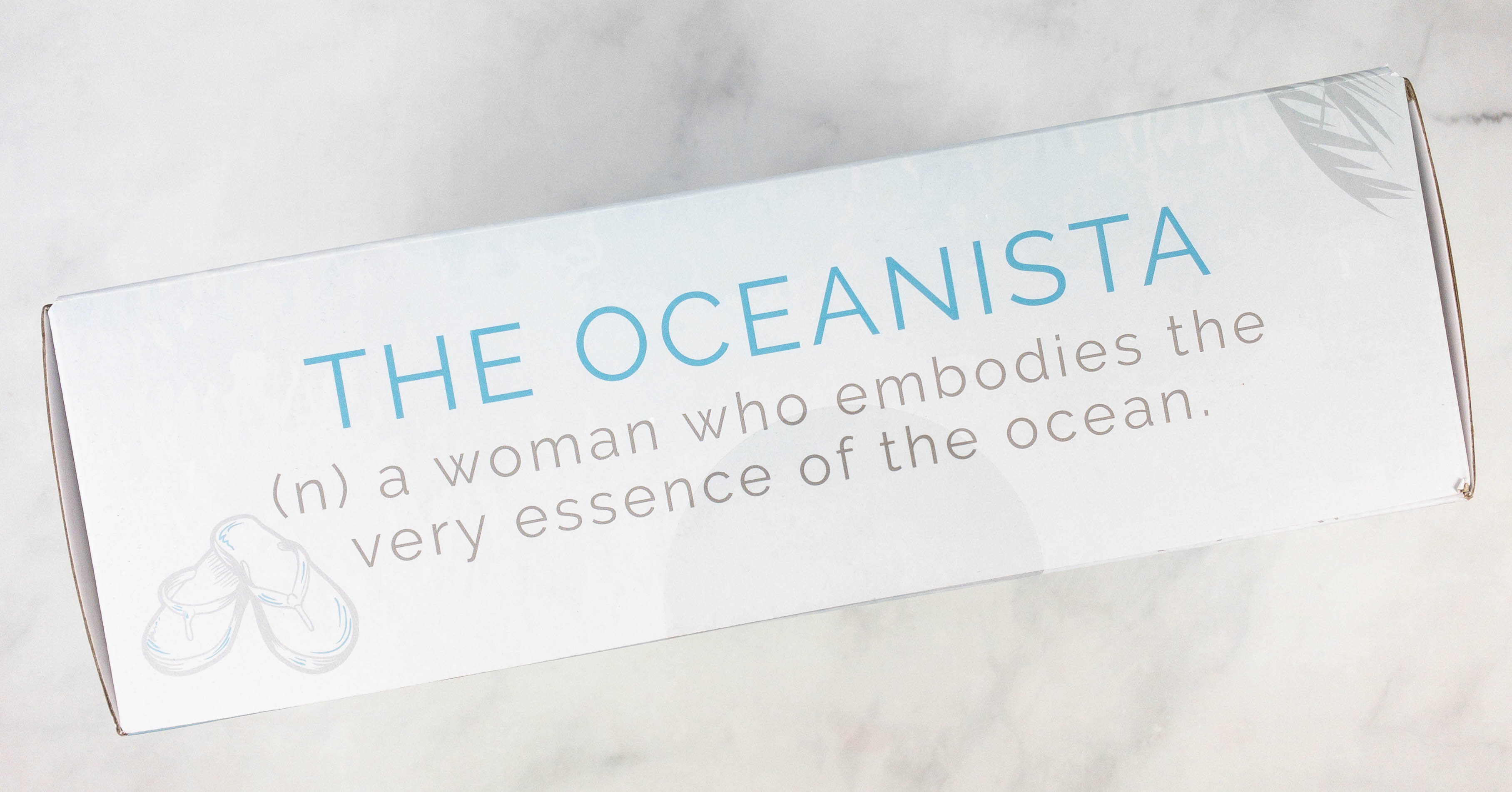 THE OCEANISTA

(n) a woman who embodies the very essence of the ocean.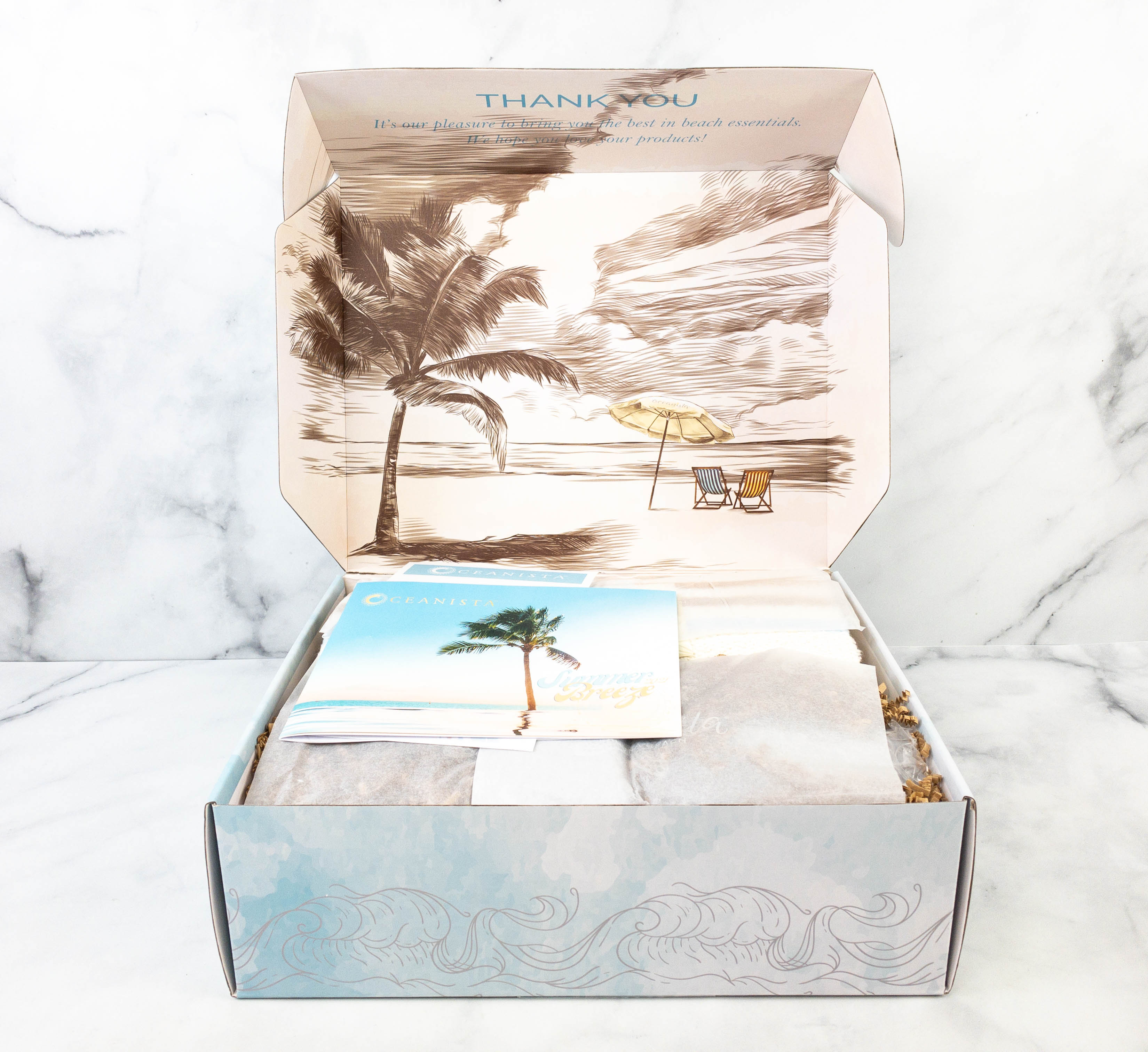 This box is beautiful! The cover has an illustration of a woman lounging on the beach, and the inner flap shows another beach scenery.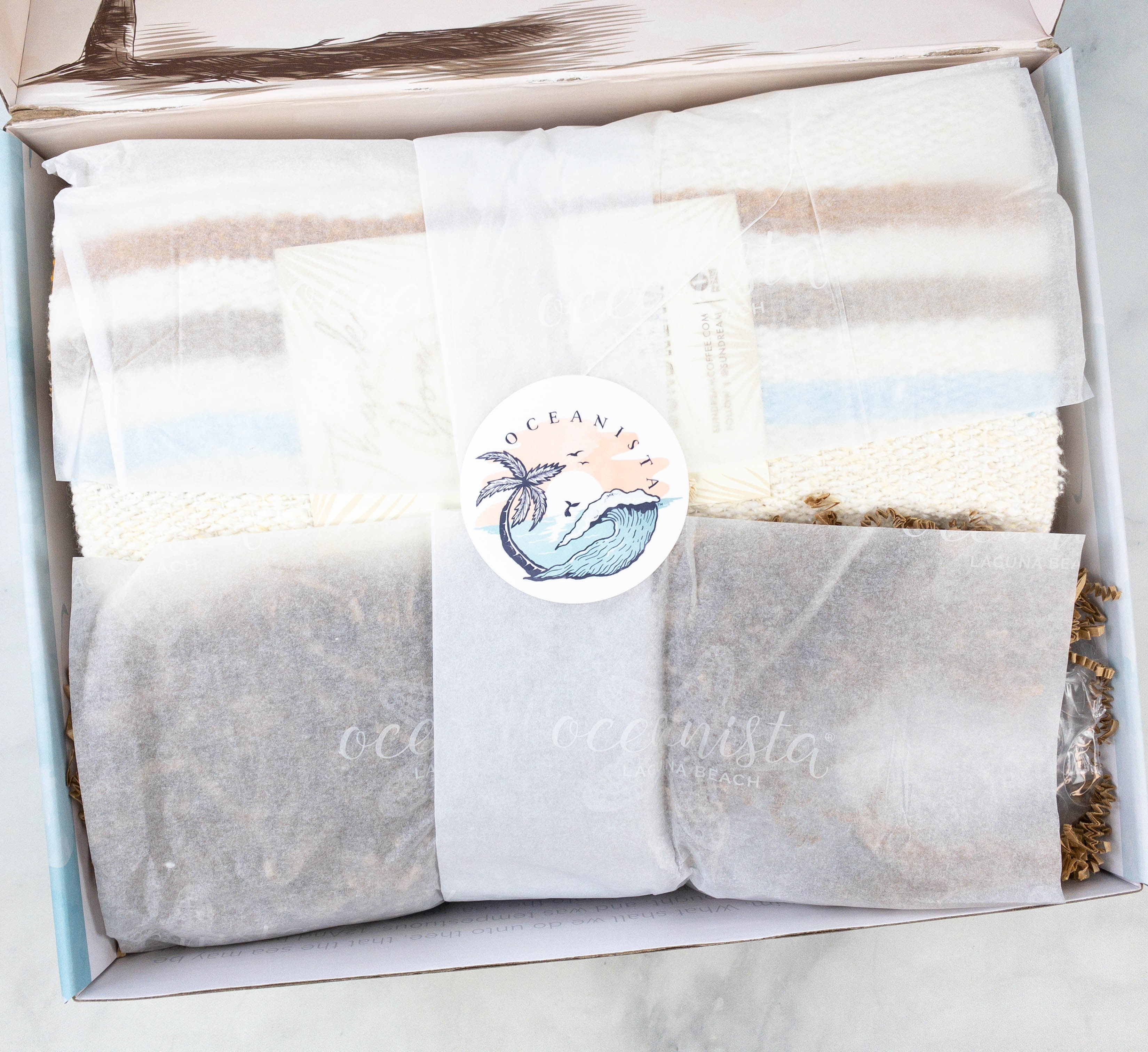 The items were wrapped in tissue paper and sealed with a sticker that adds a more beachy vibe to the box!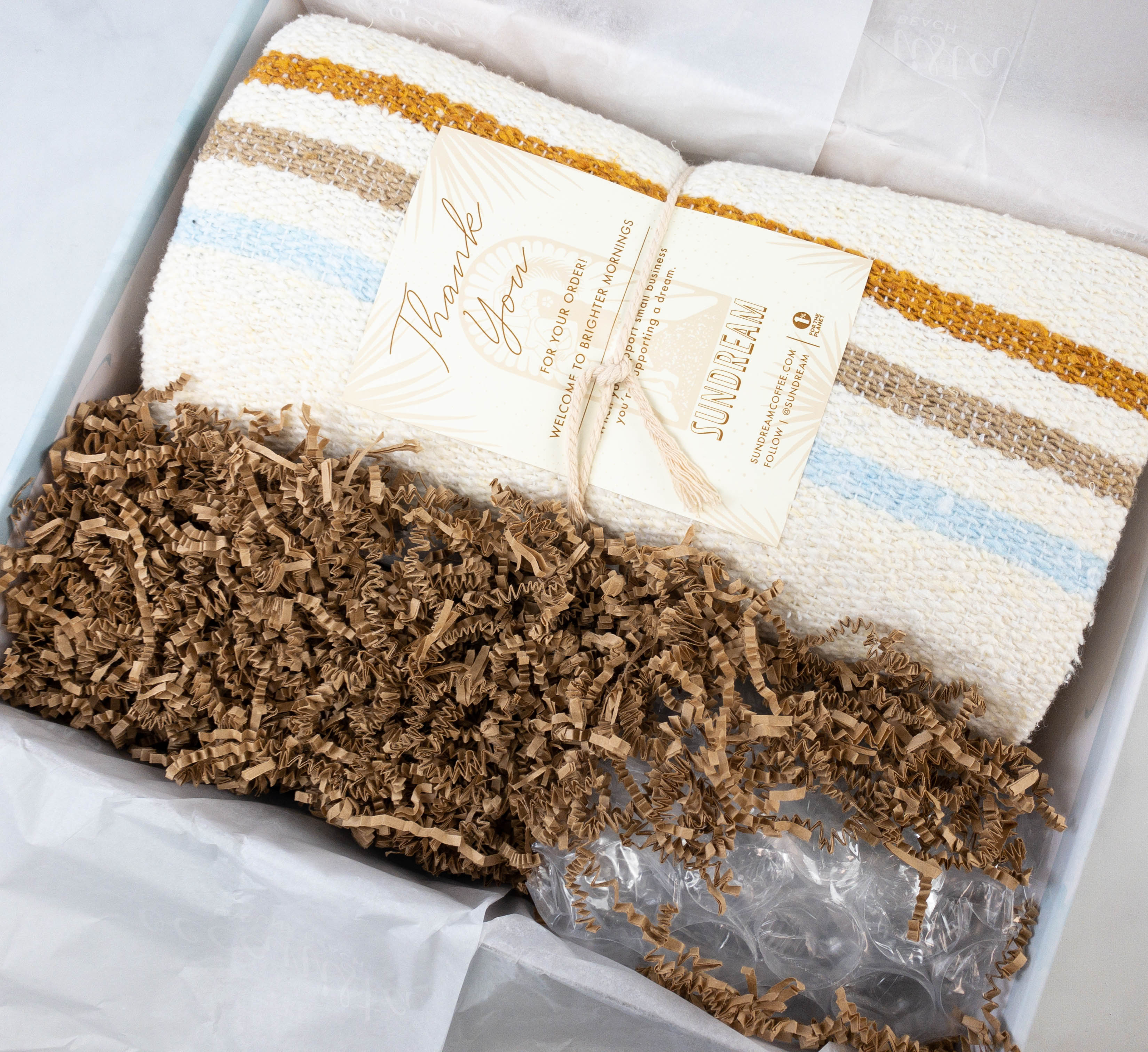 There were also squiggles that cushion the items inside!
I received this note from The Oceanista Team regarding the box customization.
This season's box theme is Summer Breeze!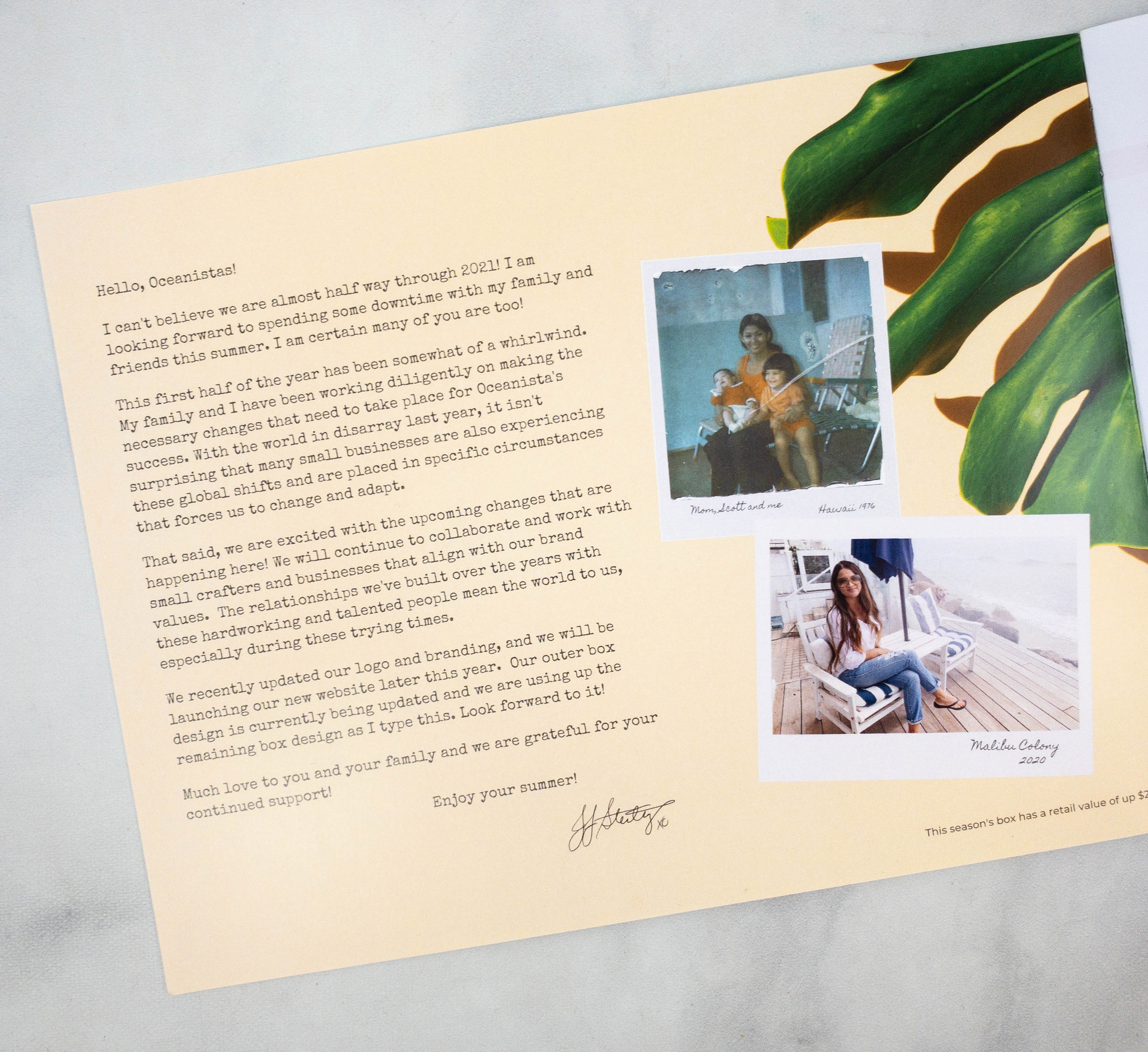 The booklet includes a note from Oceanista.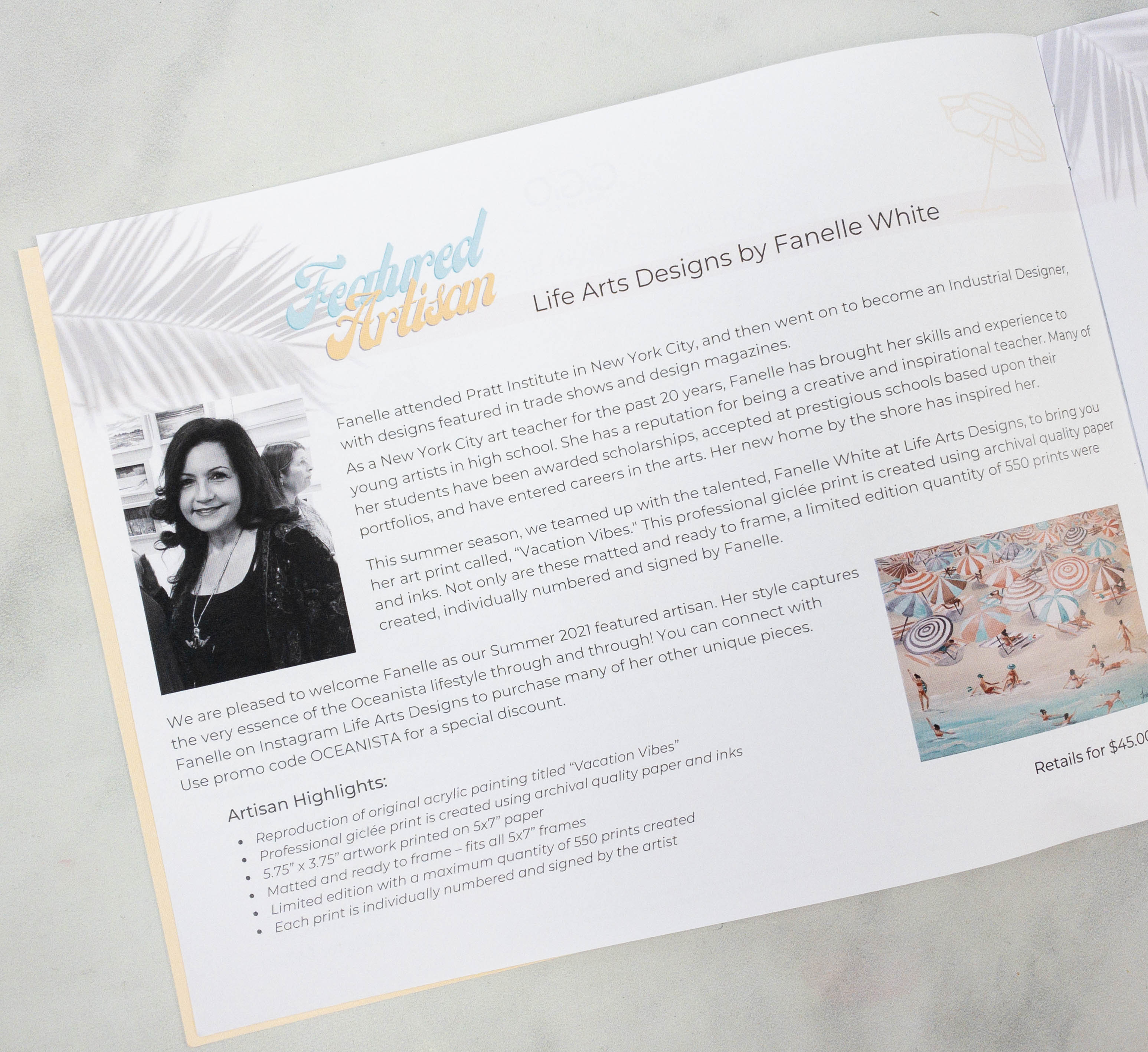 This quarter's featured artisan is Fanelle White of Life Art Designs!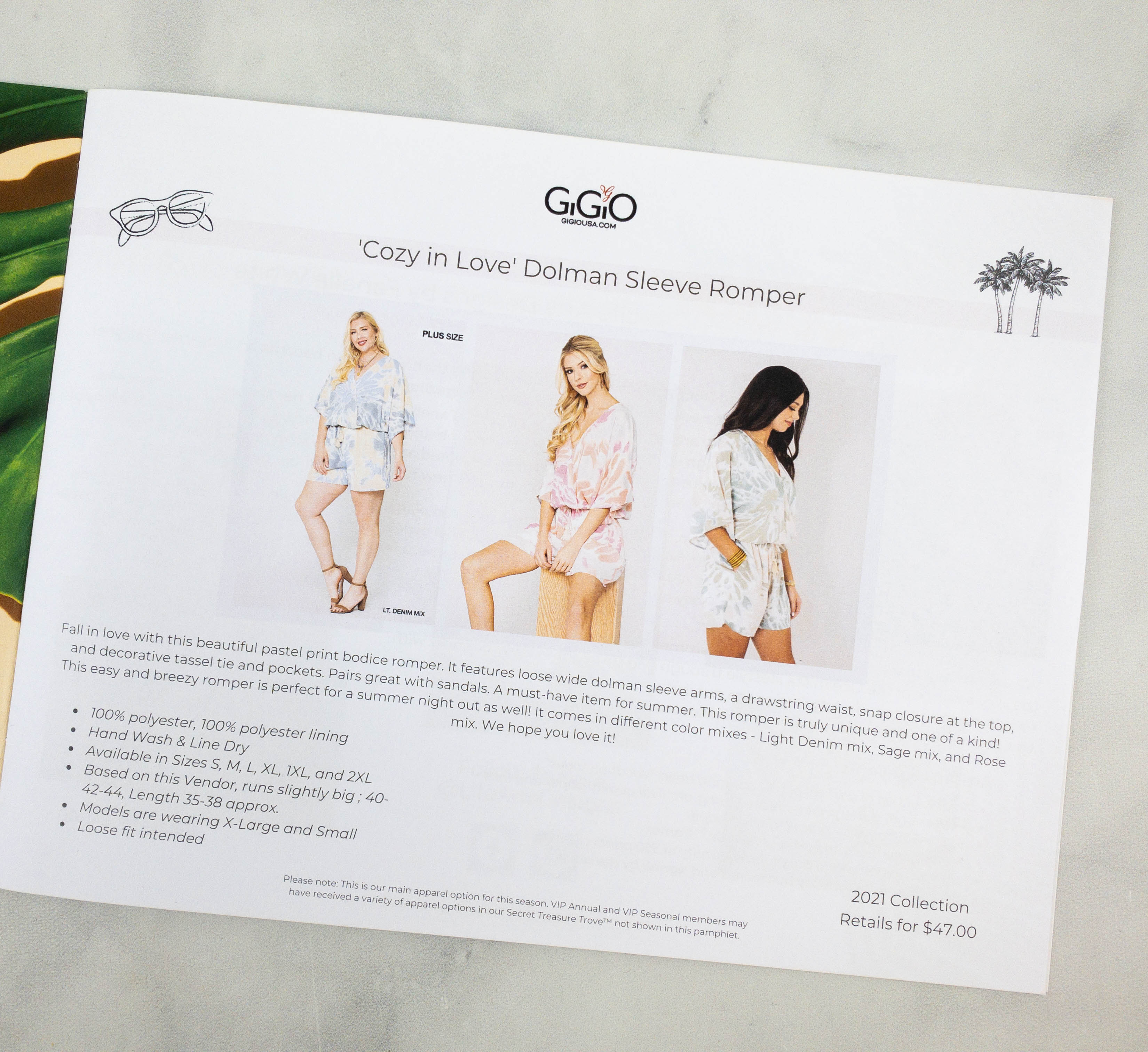 There's a page dedicated for each item in the box.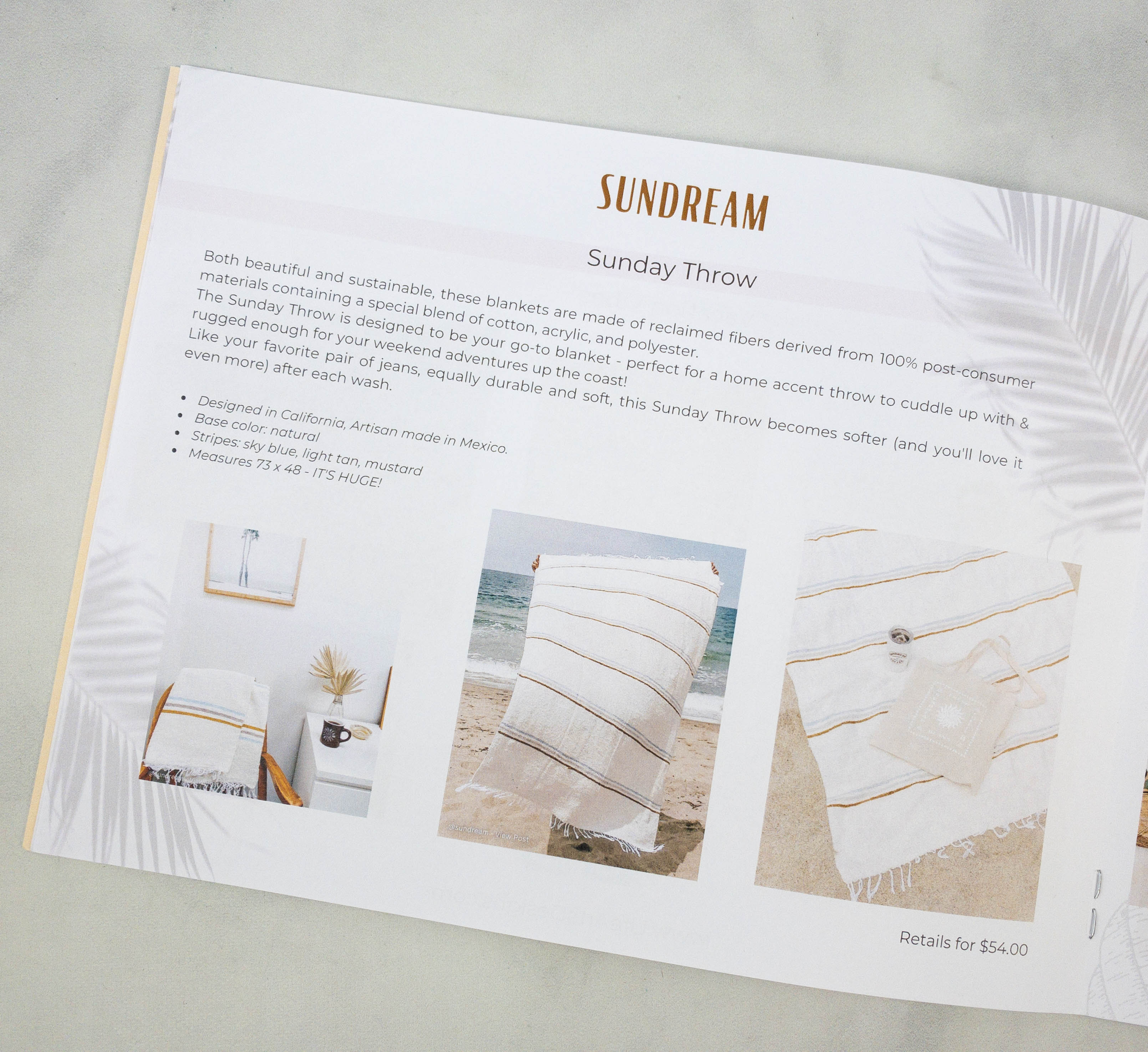 Of course, there are also beautiful product photos!
Some of the products came with a brand story as well.
This booklet is packed with useful information.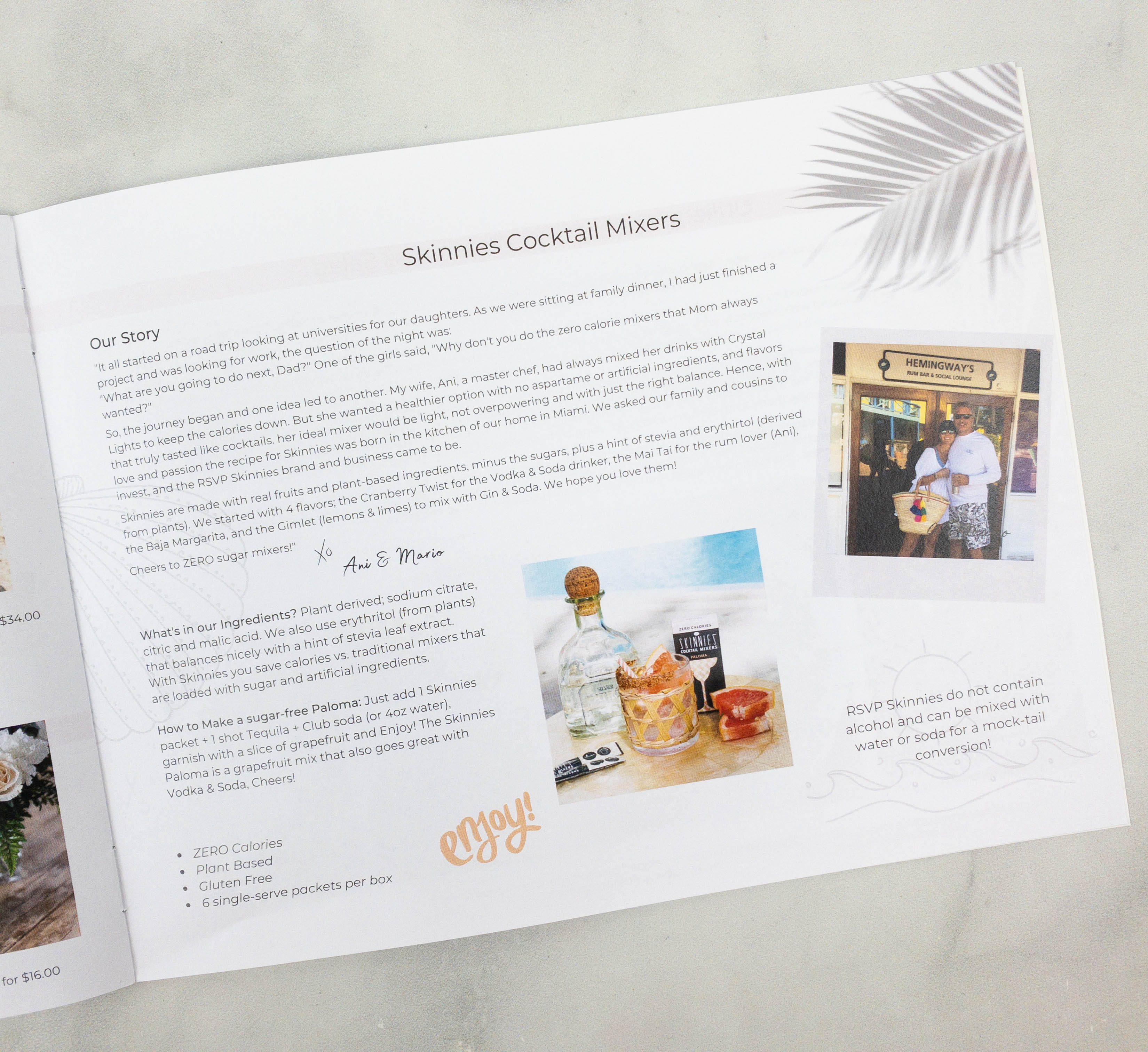 There are even tips on how to use the products!
The booklet also has a recipe for Grilled Peaches and Watercress Salad!
Everything in the Summer 2021 Oceanista Box!
Fanelle White Life Arts Designs Vacation Vibes Art Print ($45) This summer themed art print can be framed and displayed! It features a beautiful day at the beach, where a lot of people are having fun while basking in the summer sun. The umbrellas also came in different striped patterns which is really cute!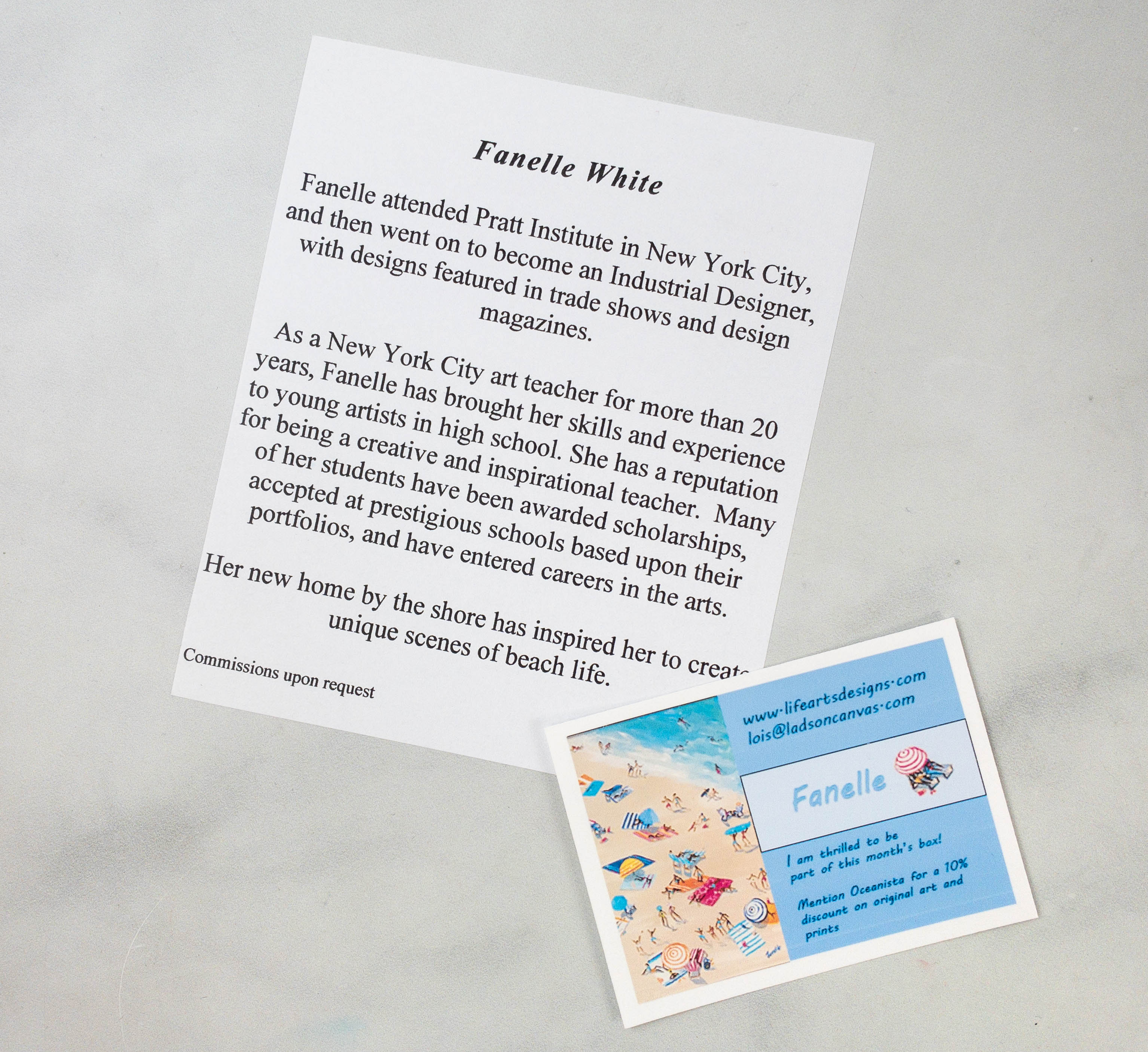 It came with a card that introduces us to the person behind the art, Fanelle White. It also came with a 10% discount on original arts and prints from the Lifeartdesign website!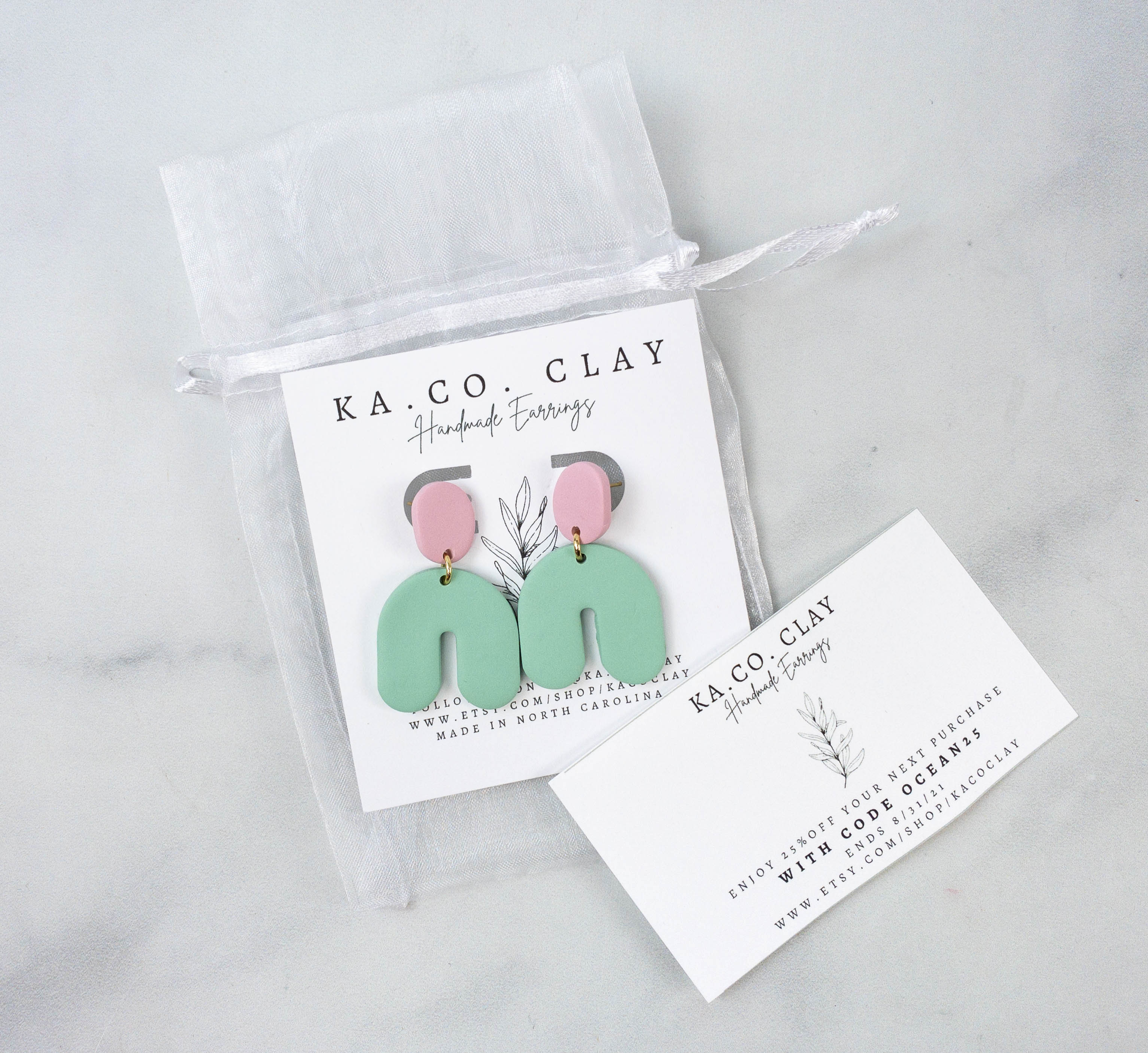 Ka. Co. Clay Earrings ($24.95) Bold and fun, this pair of handmade polymer clay earrings easily spruces up my summer outfits! These earrings also came with a 25% off coupon code which you can use for your next Ka. Co. Clay purchase.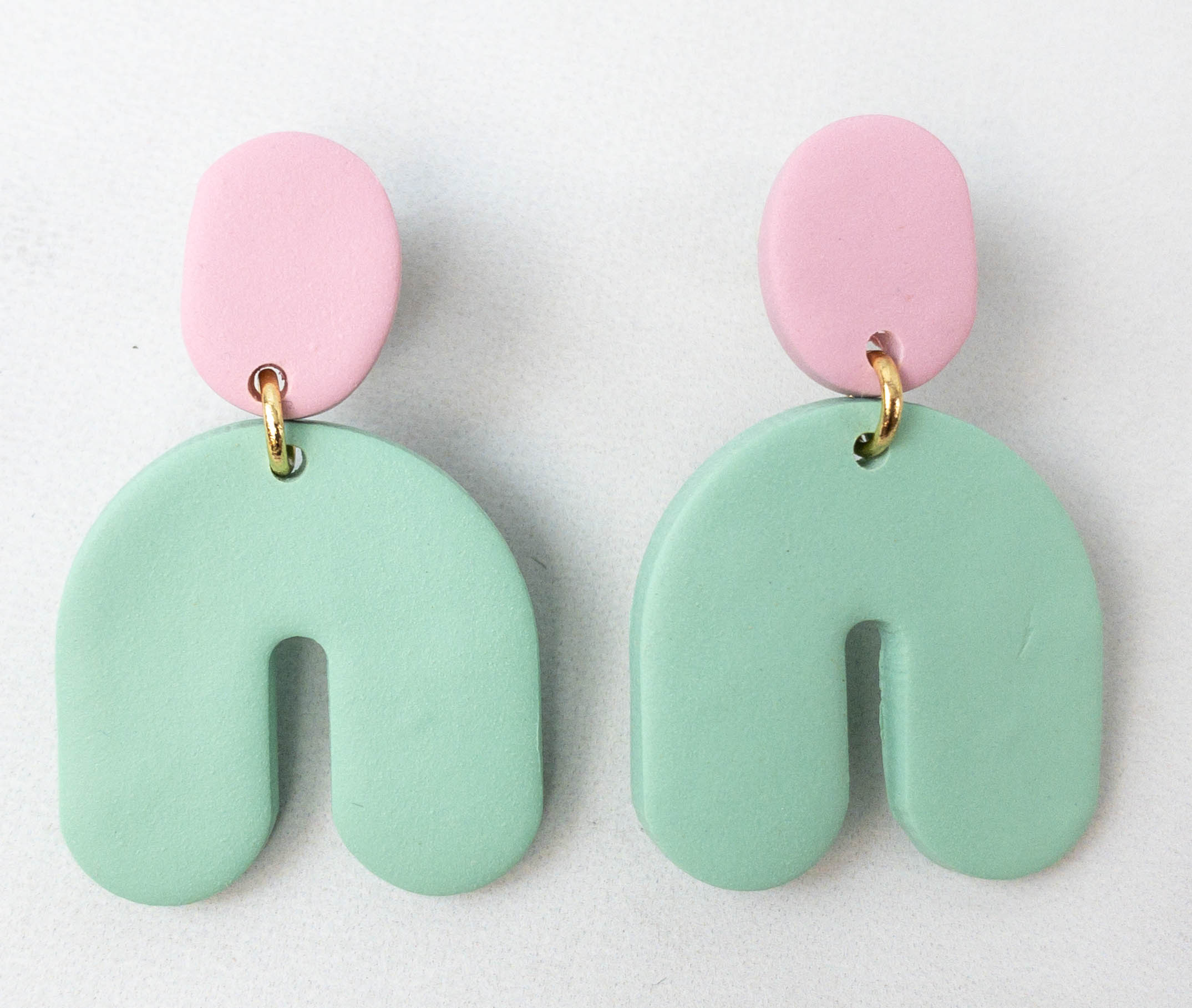 Subscribers will receive 1 out of 4 earring variations: So Cali, Daybreak, Bloom, and Sunset. I received Bloom! Each earring features an inverted U shaped clay in mint green and above it is a flattened pink clay that almost looks like an oblong. They are connected by a gold colored loop which also adds an accent to the piece. They may look heavy but they are actually lightweight! I think they have a cactus vibe for some reason. I love them!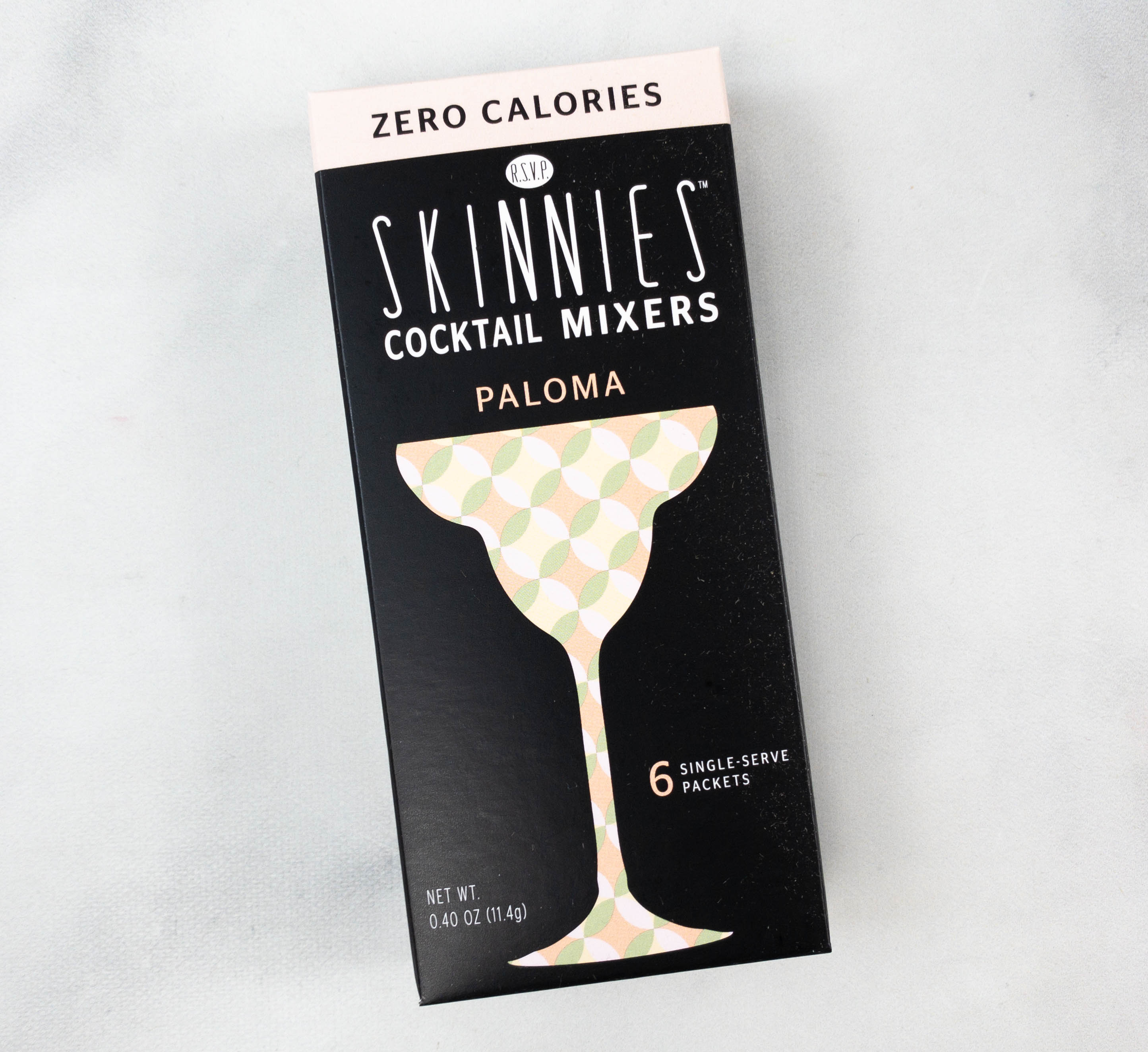 RSVP Skinnies Zero Calories Cocktail Mixers – Paloma ($5) Here's a pack of cocktail mixers which are convenient to bring on-the-go and are also easy to prepare!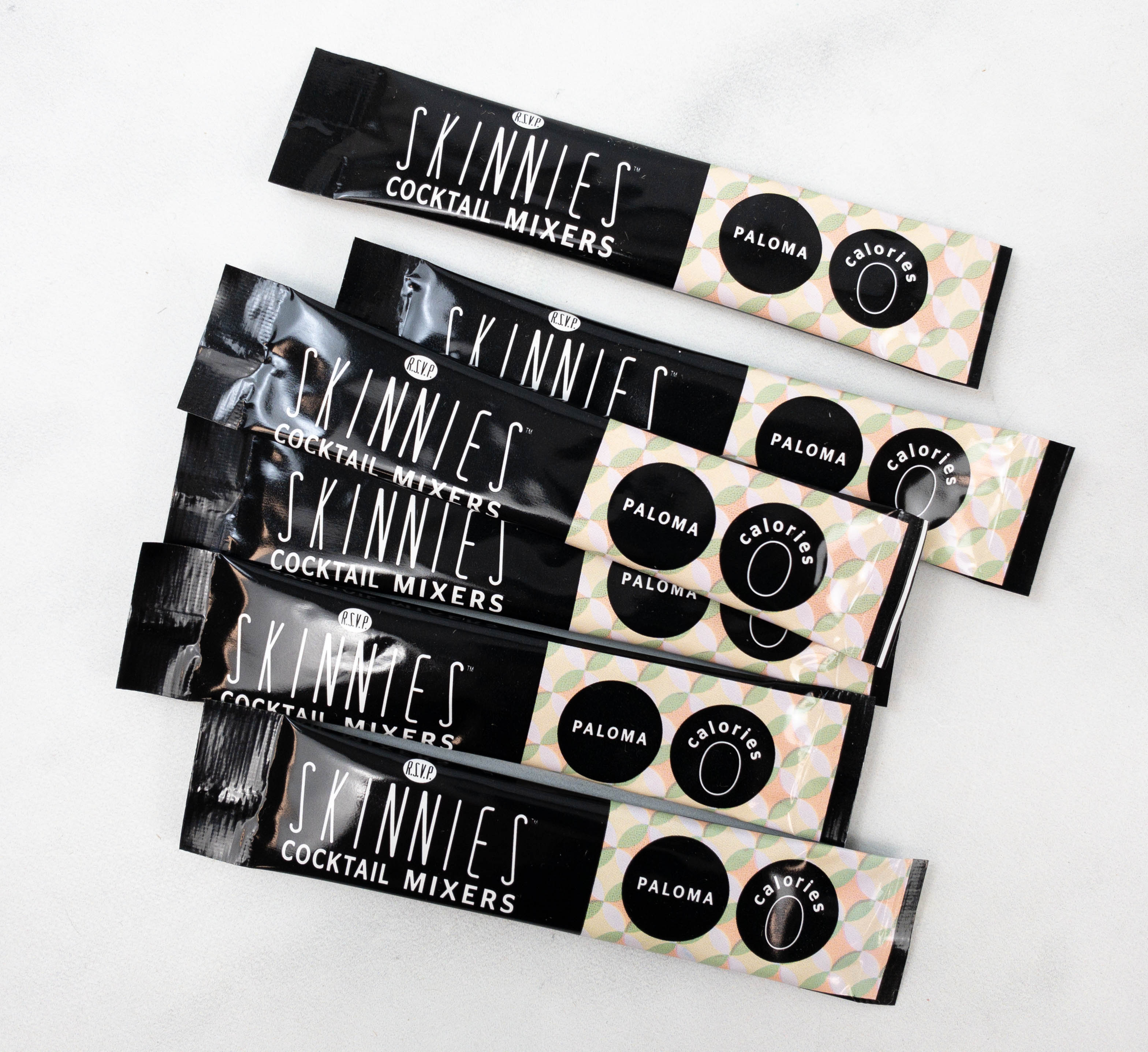 I love that they came in single use packets so I don't have to worry about putting too much or too little of the mix in my drink! What's even better is that it uses erythritol and a hint of stevia leaf extract. This means I can enjoy my cocktails without the guilt. It's zero calories, plant-based, and gluten-free!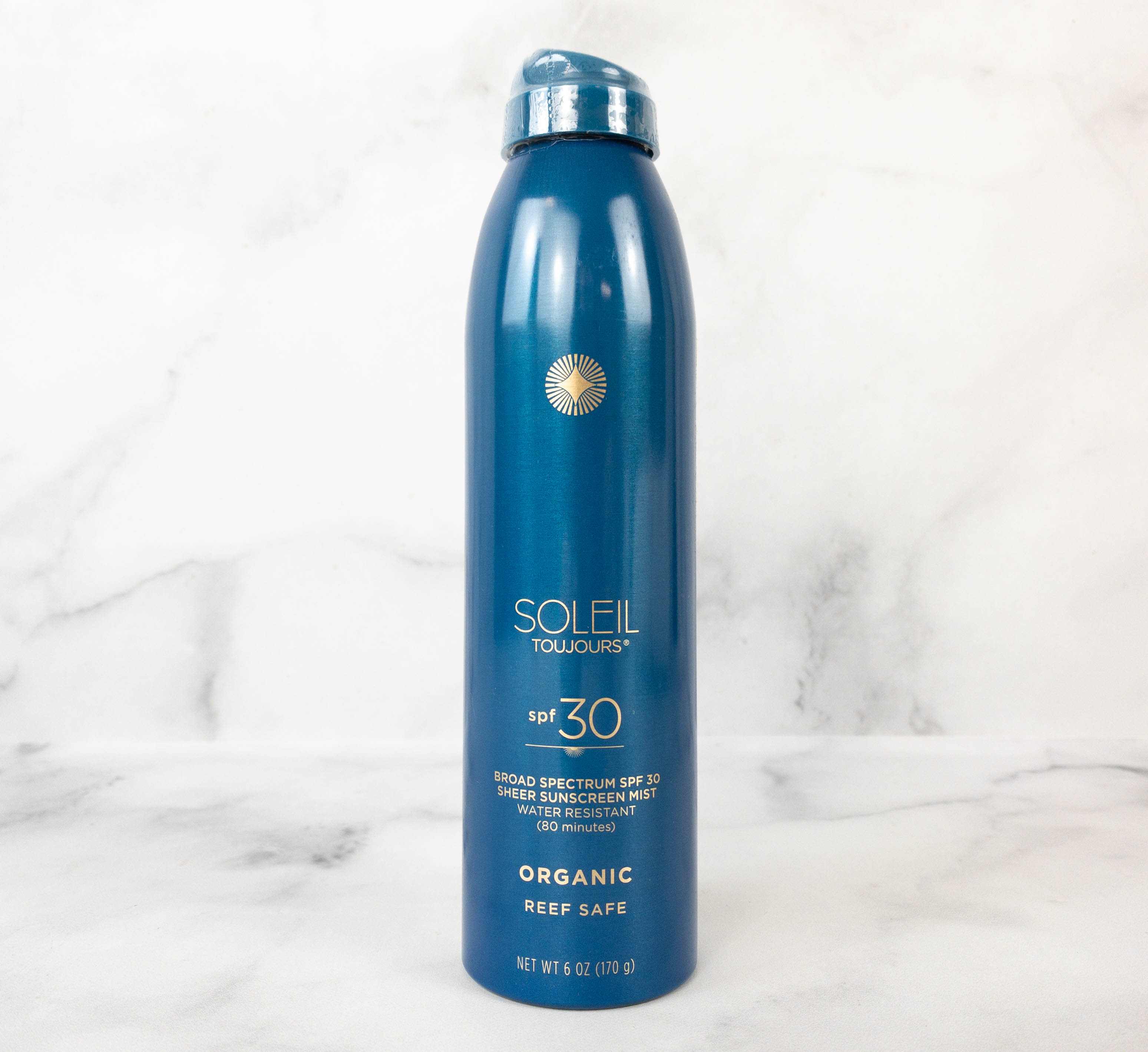 Soleil Toujours SPF 30 Sunscreen ($34) Of course, they didn't forget to include a sunscreen in the box. It's a must have for any beach trip! This one is a mineral sunscreen that contains broad spectrum SPF30. It's also water-resistant for up to 80 minutes. Aside from protecting the skin from sun damage, it helps keep the skin firm and smooth as well. This sunscreen goes on smoothly and it doesn't feel heavy at all!  It's pretty amazing – it smells fantastic without artificial fragrance, and it's a 70%+ organic sheer sunscreen mist formulated without oxybenzone or octinoxate! It really smells so good, and it's reef safe. What a discovery!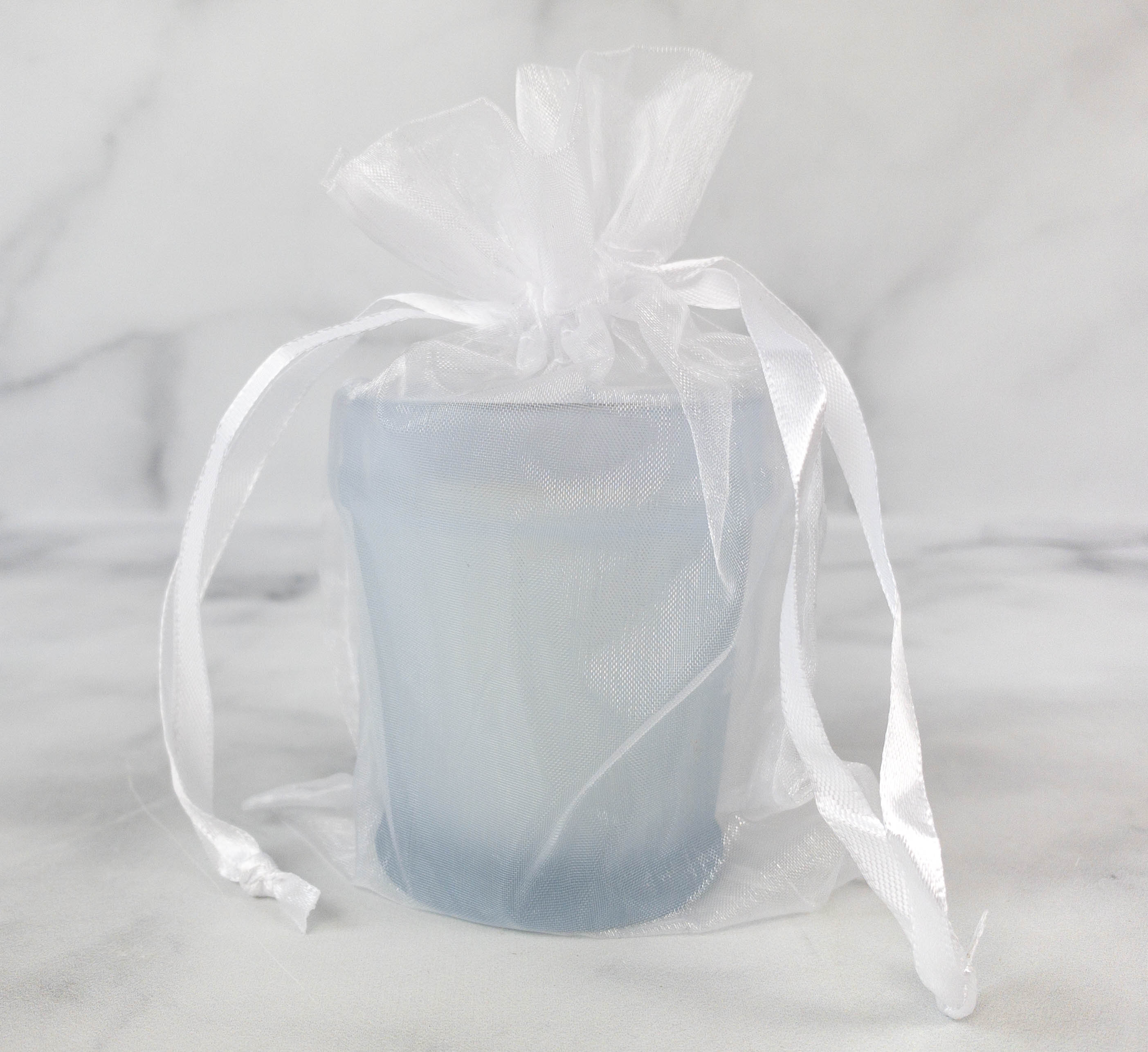 Mer | Sea Candle ($16) This candle brings that calming scent of the sea to any corner of the home! It was packed in a mesh drawstring pouch which I think is really cute. The blue frosted glass container is exclusive to Oceanista members! It looks really pretty and I love that I can reuse it when I'm done with the candle.
Scent notes are mineral, jasmine, and bamboo. Made with soy wax, this 4 oz candle burns slow and doesn't create soot while smelling delicious.
Sundream Sunday Throw ($54) Whether for snuggling up at home or by the beach, this throw blanket from Mexico is perfect! It has a white base color, with sky blue, light tan, and mustard stripes.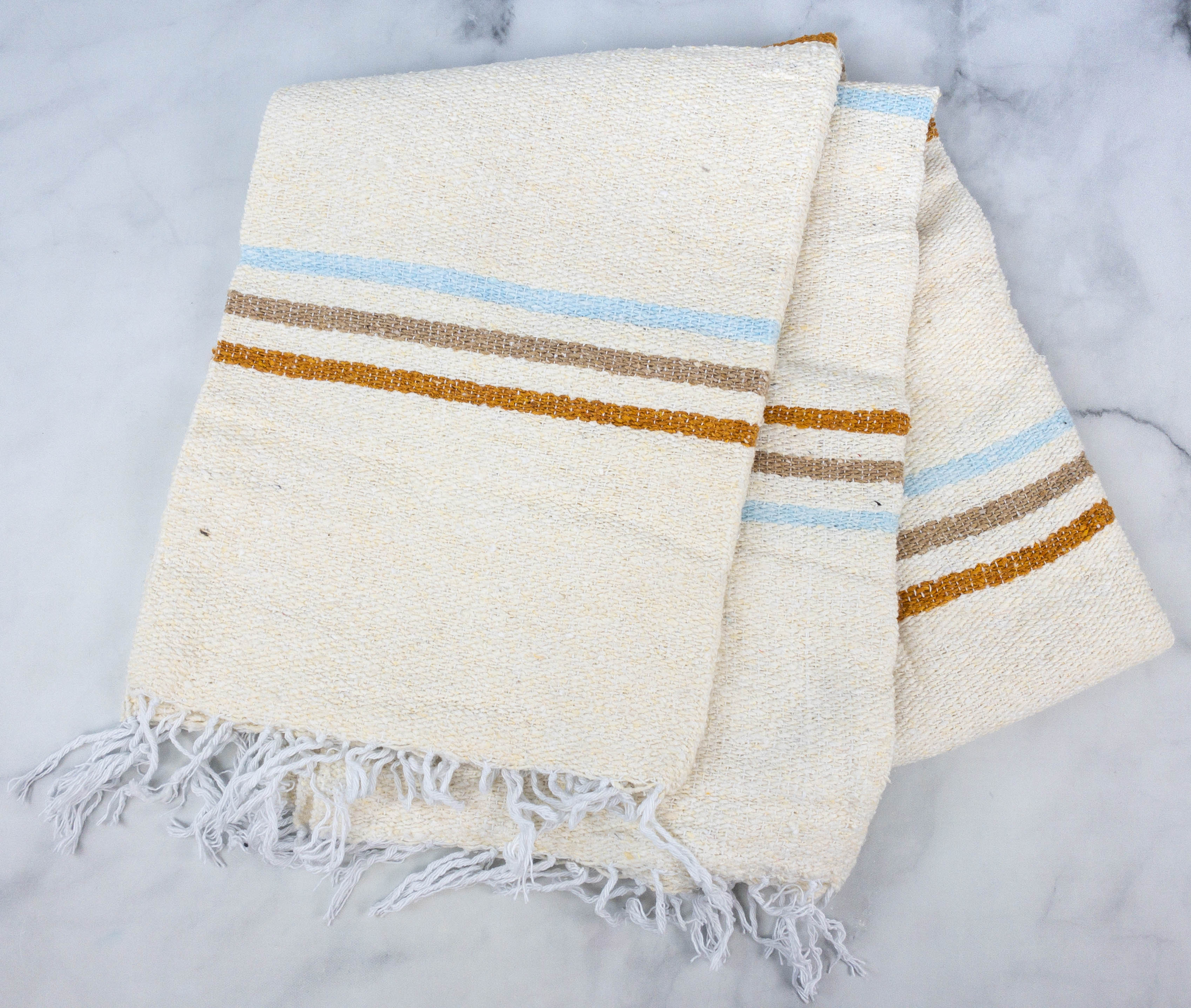 This item is also eco-friendly since it's made with reclaimed fibers derived from post-consumer materials.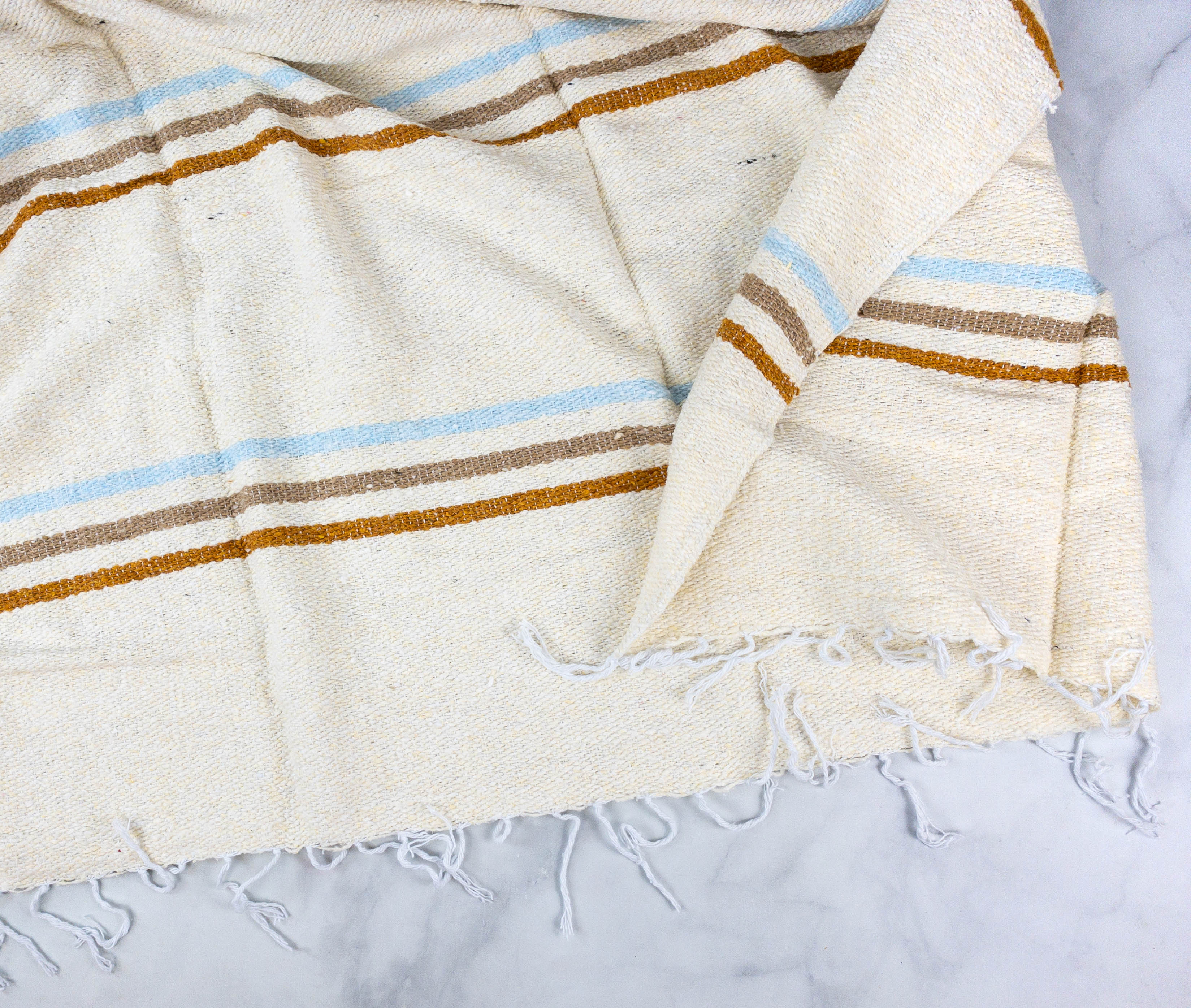 What's great about this throw is that it becomes softer after each wash, plus it's actually quite huge! I like that it's made from eco-friendly materials, and I just love using it when I'm snuggling up with a good summer book
GiGiO Dolman Sleeves Romper in Sage Green ($39.99) Here's the main apparel option for this season, a romper! According to Oceanista, VIP annual and VIP Seasonal Members may have received a variety of apparel options in their Secret Treasure Trove.
I have the romper in Sage, but other subscribers may receive it in Light Denim or Rose! It has dolman sleeves and a V-neck line, which makes the simple piece look sleek and sexy.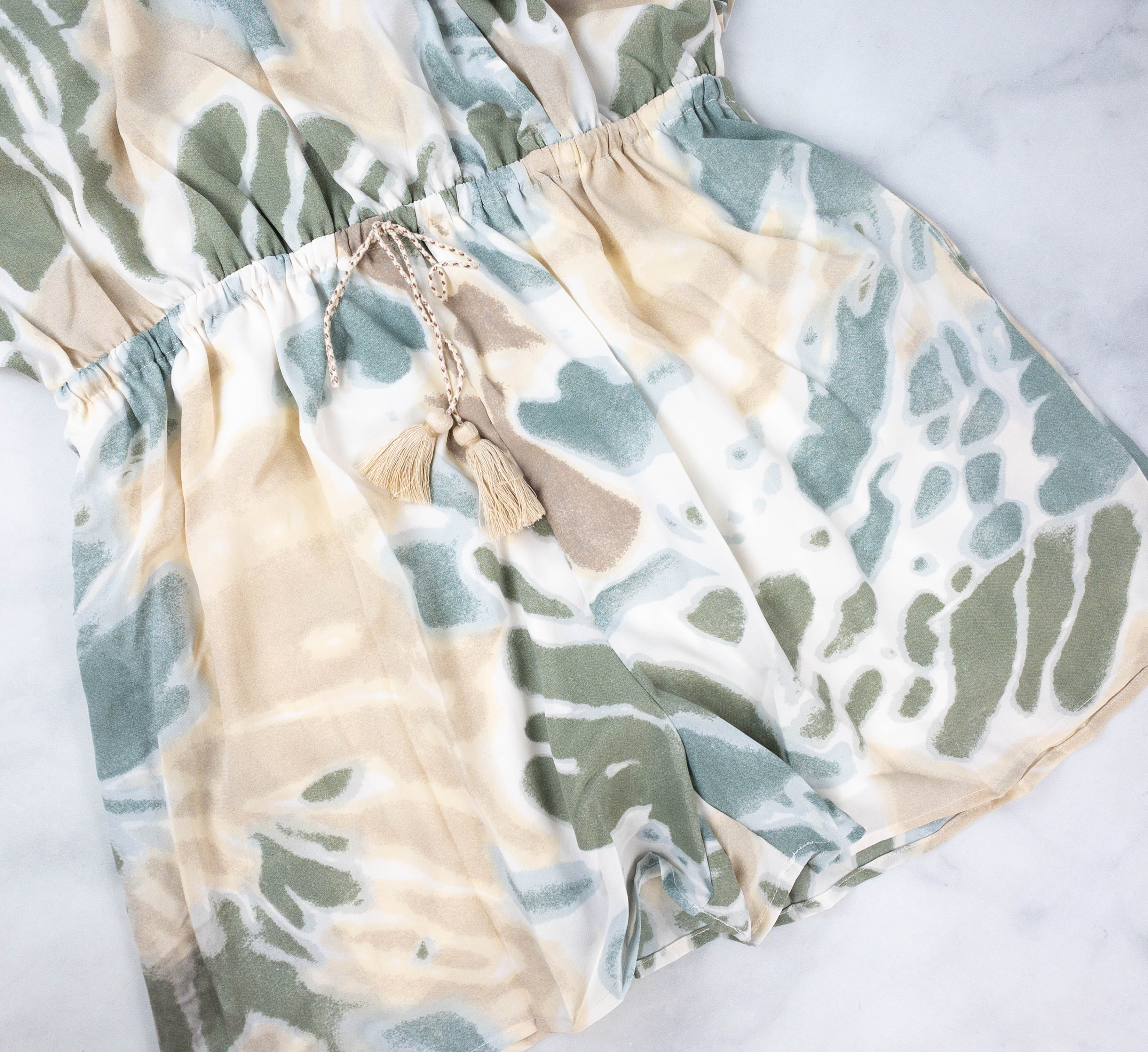 The middle part can be adjusted using the drawstring so you can tighten or loosen it according to your preference. It also features tassels that add flair to the whole look.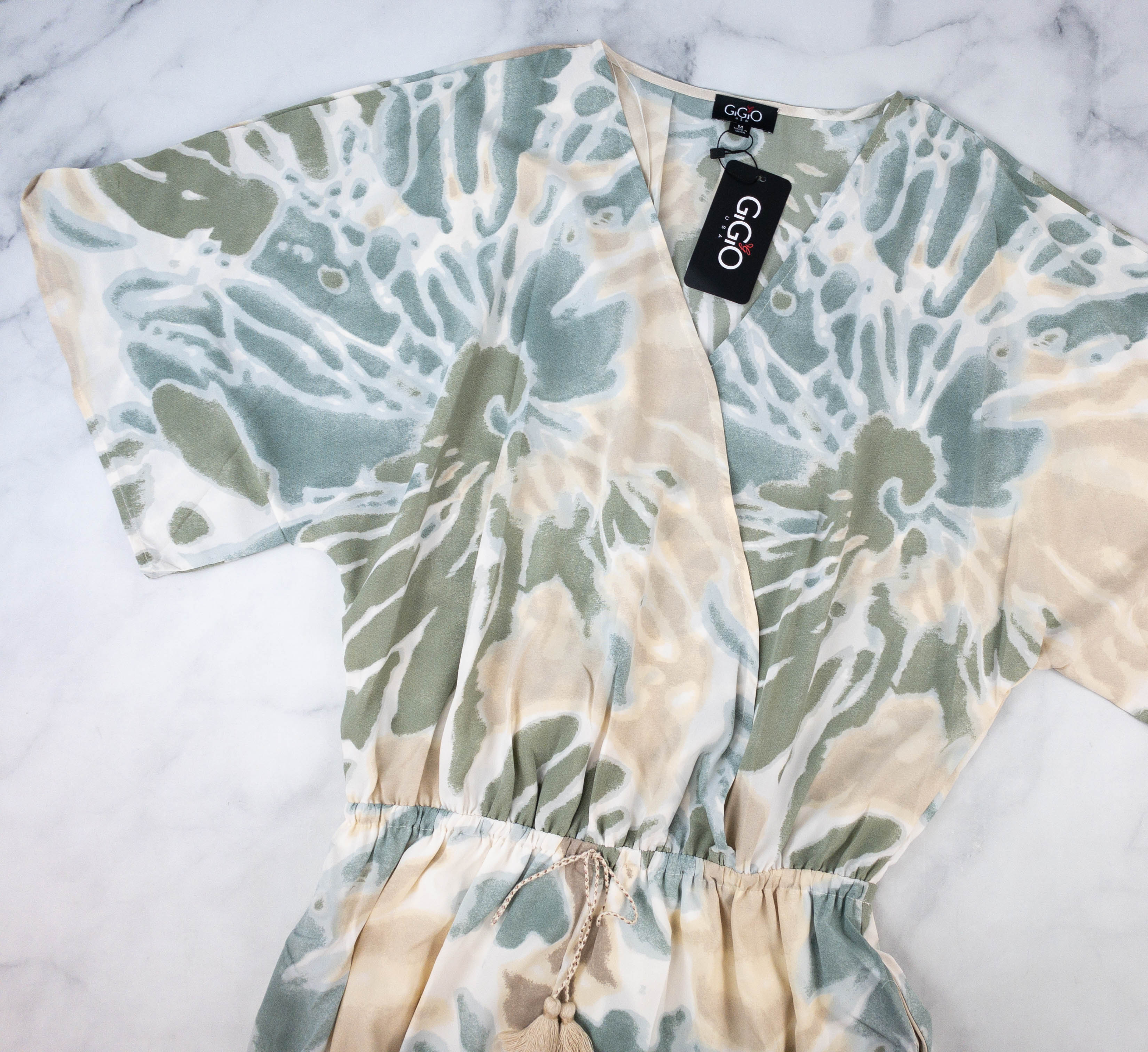 It has a loose fit, so the fabric doesn't cling on to your skin despite the heat. The romper even has pockets! Who wouldn't love a nice summer outfit with pockets? I love rompers, I think this was a great item, and it was available up to 2XL.
From the presentation to the contents, Oceanista is oozing with fun beach vibes! For the summer box, they included a good variety of beach-themed goodies, from accessories and apparel to home items. Of course, there's also a mineral sunscreen to protect my skin while also keeping it soft and nourished. If I have to pick a favorite from this curation, I really can't. I absolutely loved this box! I can also take it on a road trips to keep me comfy. Other items that I liked are the polymer clay earrings and the romper. All I need to add is a pair of sandals and it's already the perfect beach ensemble. This is such a well-thought-out box overall! It only ships 4 times a year, but with the quality of the curation, it's definitely worth the wait!
What do you think of the Oceanista Summer box?