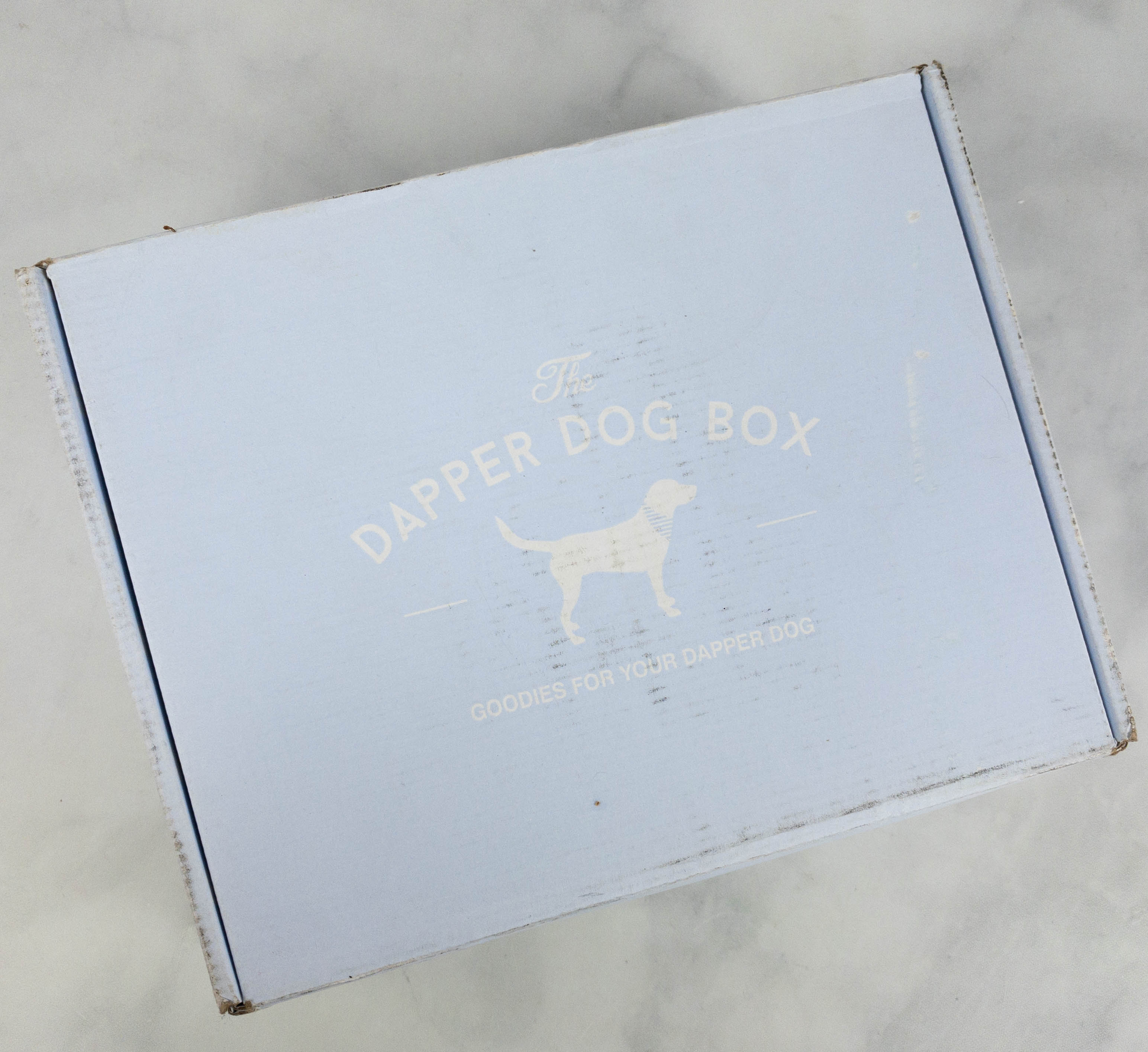 The Dapper Dog Box is a monthly box for your best friend in the world – your dog! They source organic and natural items from passionate small companies that love dogs, hand-picking each item for your dog based on a personalized survey. The survey lets you customize your dog subscription box for gender, five different dog sizes, and also any allergies. The regular sized box has 4-6 items with an average $50 value.
DEAL: Save 10% off your first shipment! Use coupon code HELLOSUBSCRIPTION.
Dapper Dog's treat, toy, and bandana subscription made our 2021 readers' choice list of best subscription boxes for dogs!
Some of the items were wrapped in plastic.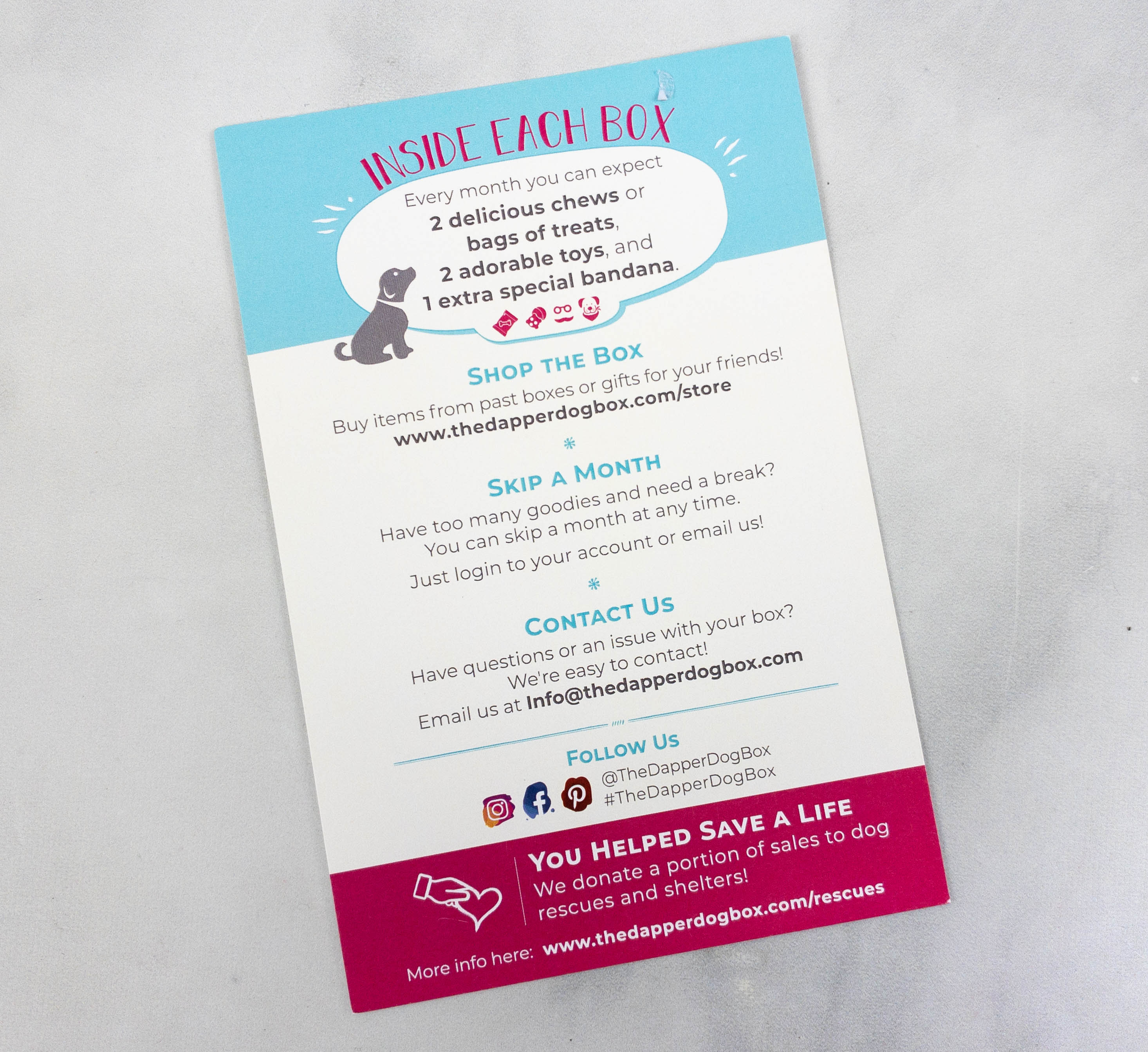 This card provides all the information you need to know about the box.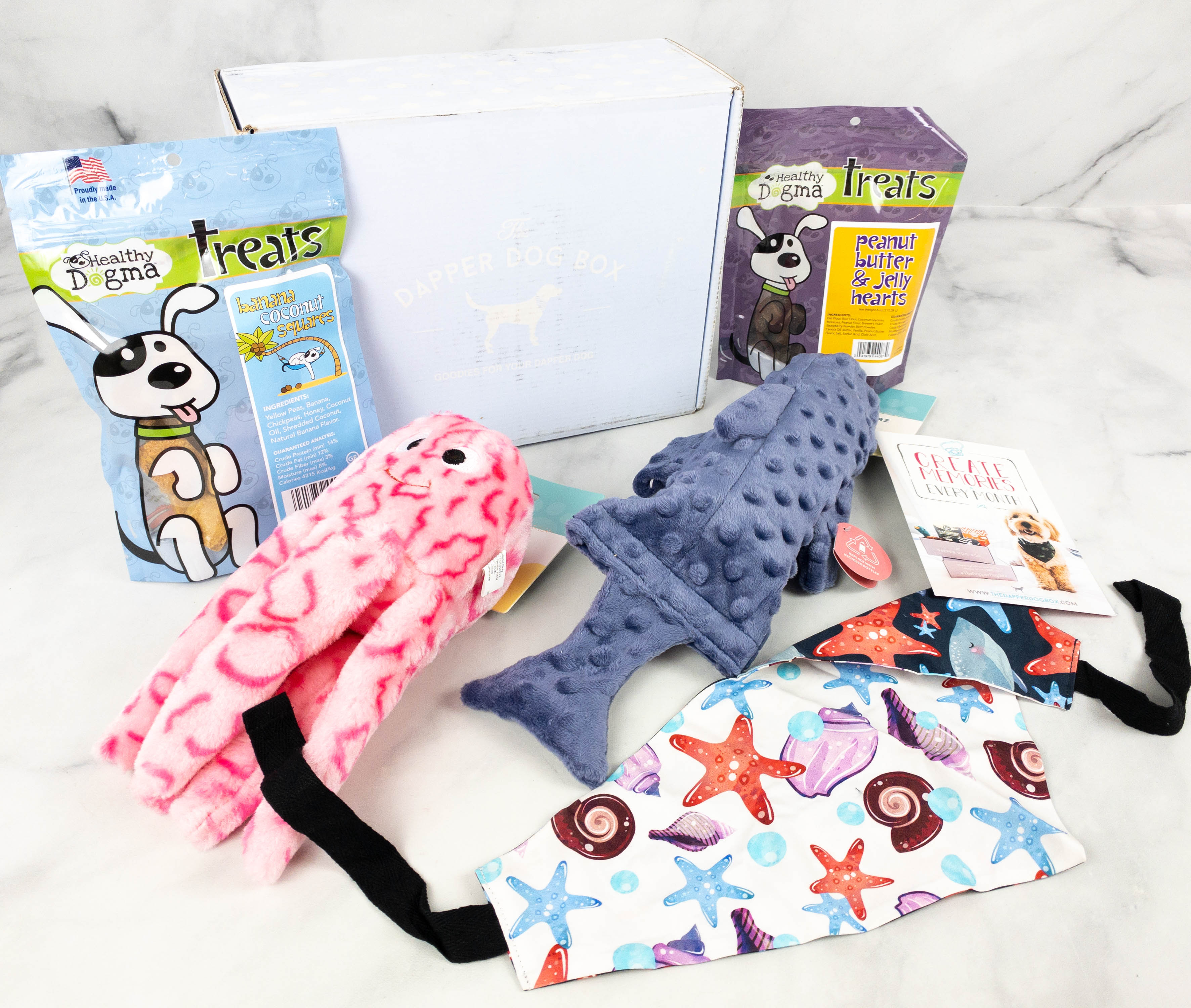 Everything in my July 2021 box!
Bandana. This month's double-sided bandana features sea creatures. The first side has a white base, with starfish, shells, and bubbles all over it.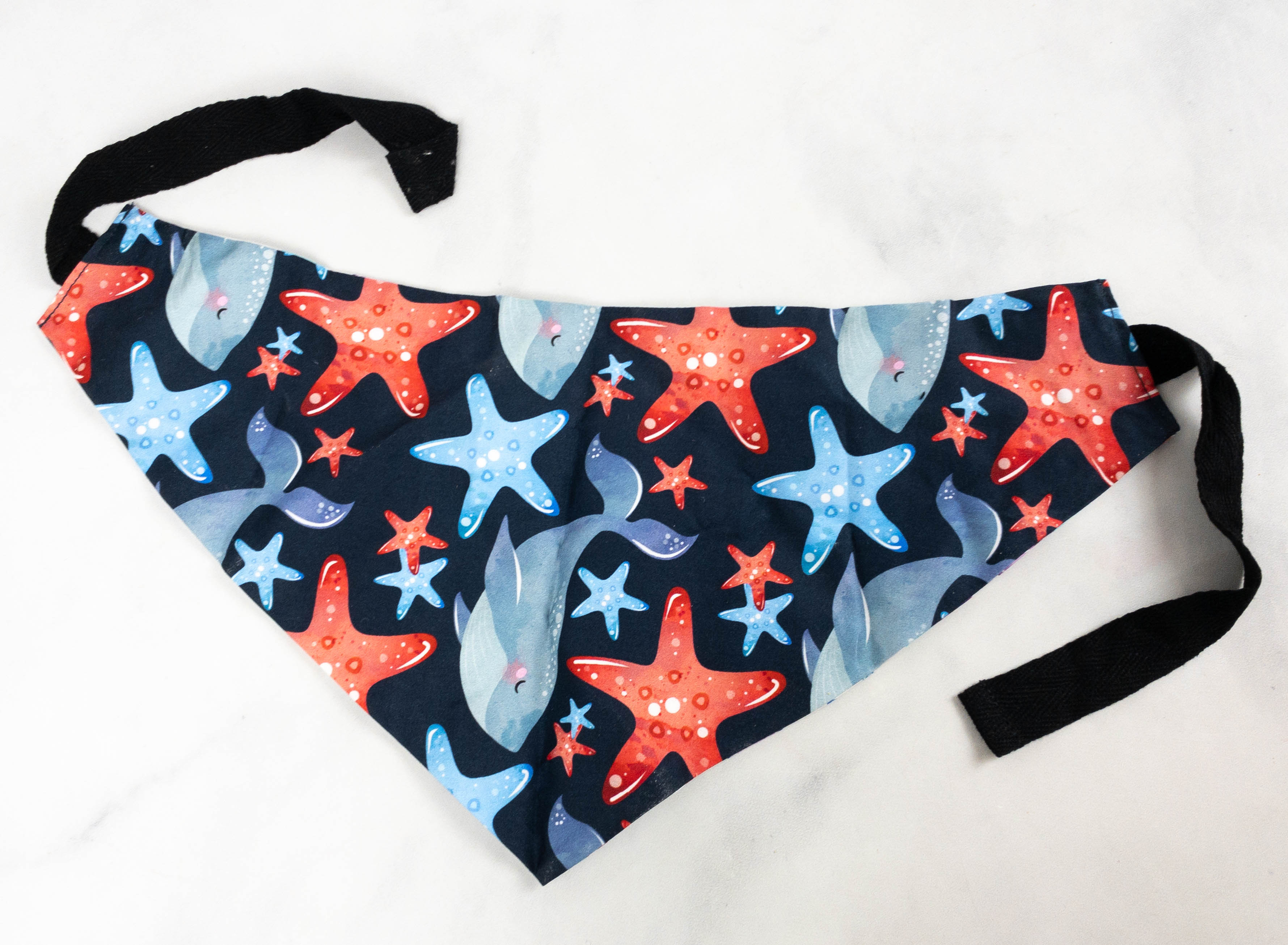 The other side has a dark blue base, and it also contains colorful starfishes along with cute dolphins. This bandana is easy to wear because it has long straps.
Zippy Paws Plush Dog Toys. Next are fun toys for dogs! This month's box includes two plushies, one with stuffing and another one without stuffing.
Here's a full look at the toys! The pink toy is cuddly because it's stuffed. Meanwhile, the gray one is stuffing-free but has a squeaky cap.
There's a tag that contains instructions to maximize the squeaky toy.
To keep the toy squeaking, be sure to reuse the included squeaky bottle cap when replacing the toy with your own plastic bottle!
Another thing to love about the squeaky toy is that it's made with 2 layers of fabric, so it can withstand even the toughest bites of my pups!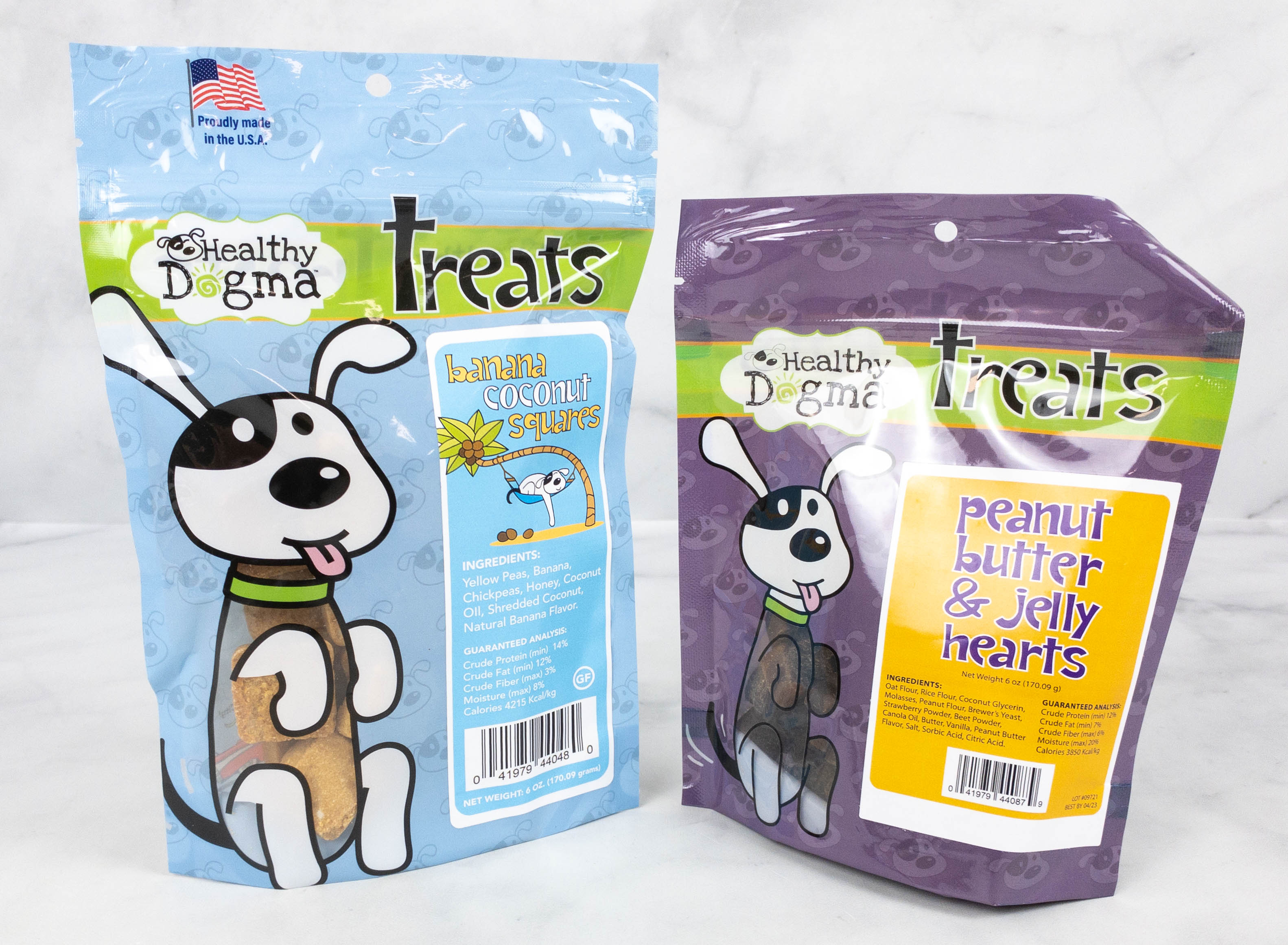 Next up are the delicious treats!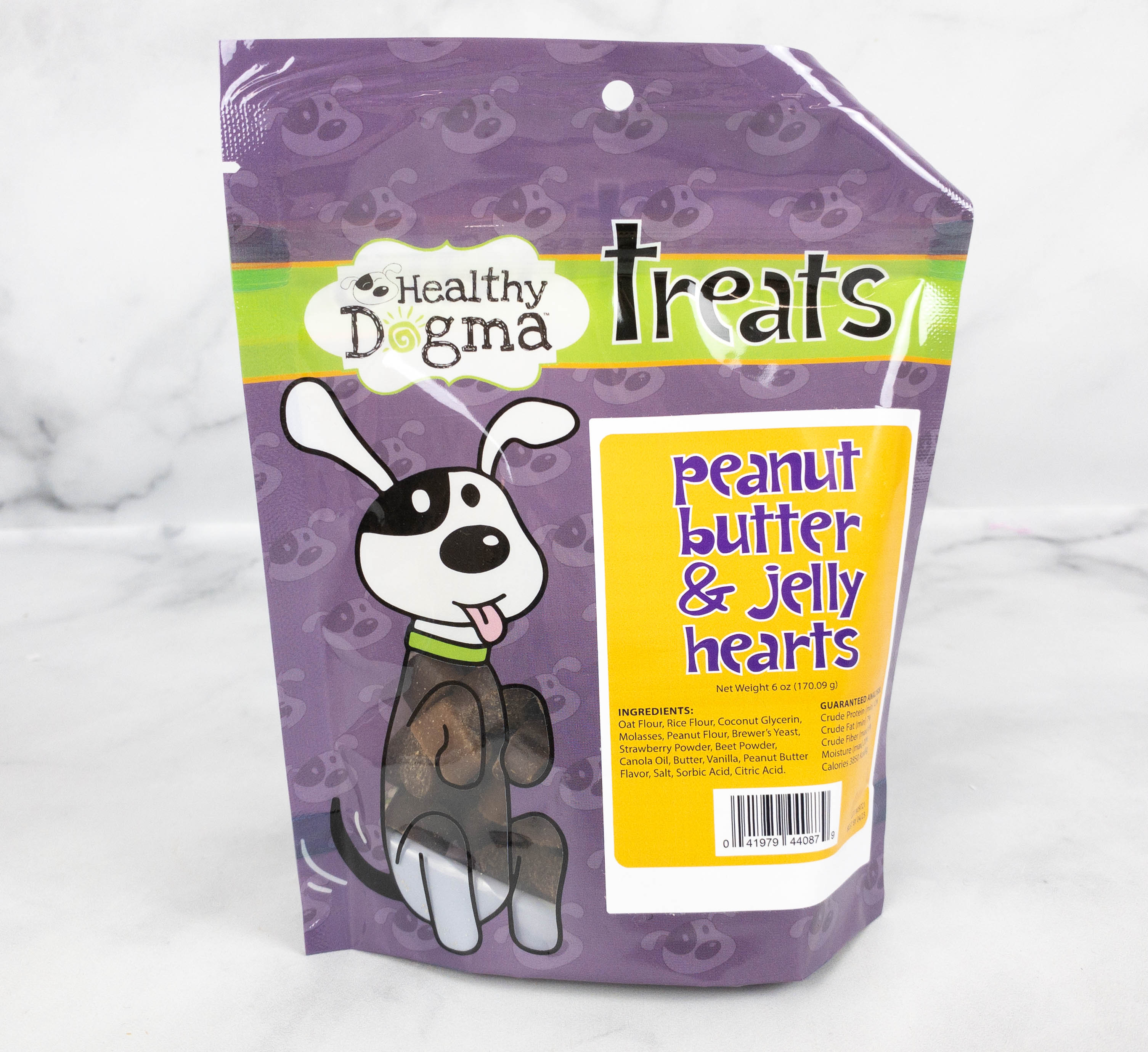 Healthy Dogma Peanut Butter & Jelly Hearts Dog Treats ($5.95) These treats contain a delectable combination of peanut butter and strawberry flavor! Other healthy ingredients include oat flour and rice flour.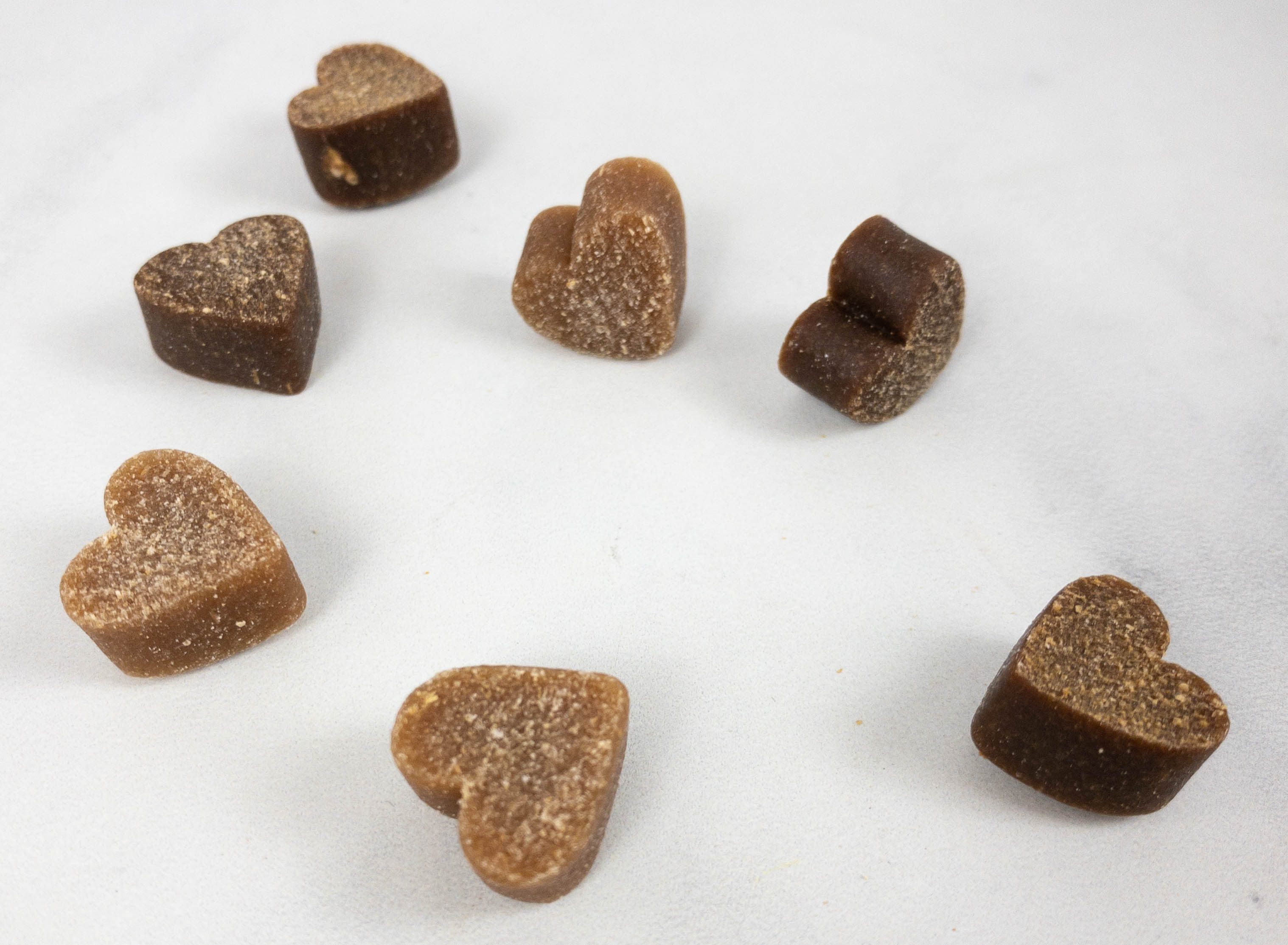 Each piece is heart-shaped! These are great whether as training treats or a simple snack.
Healthy Dogma Banana Coconut Squares Dog Treats ($5.95) The next bag of treats remind is packed with tropical flavors of banana and coconut.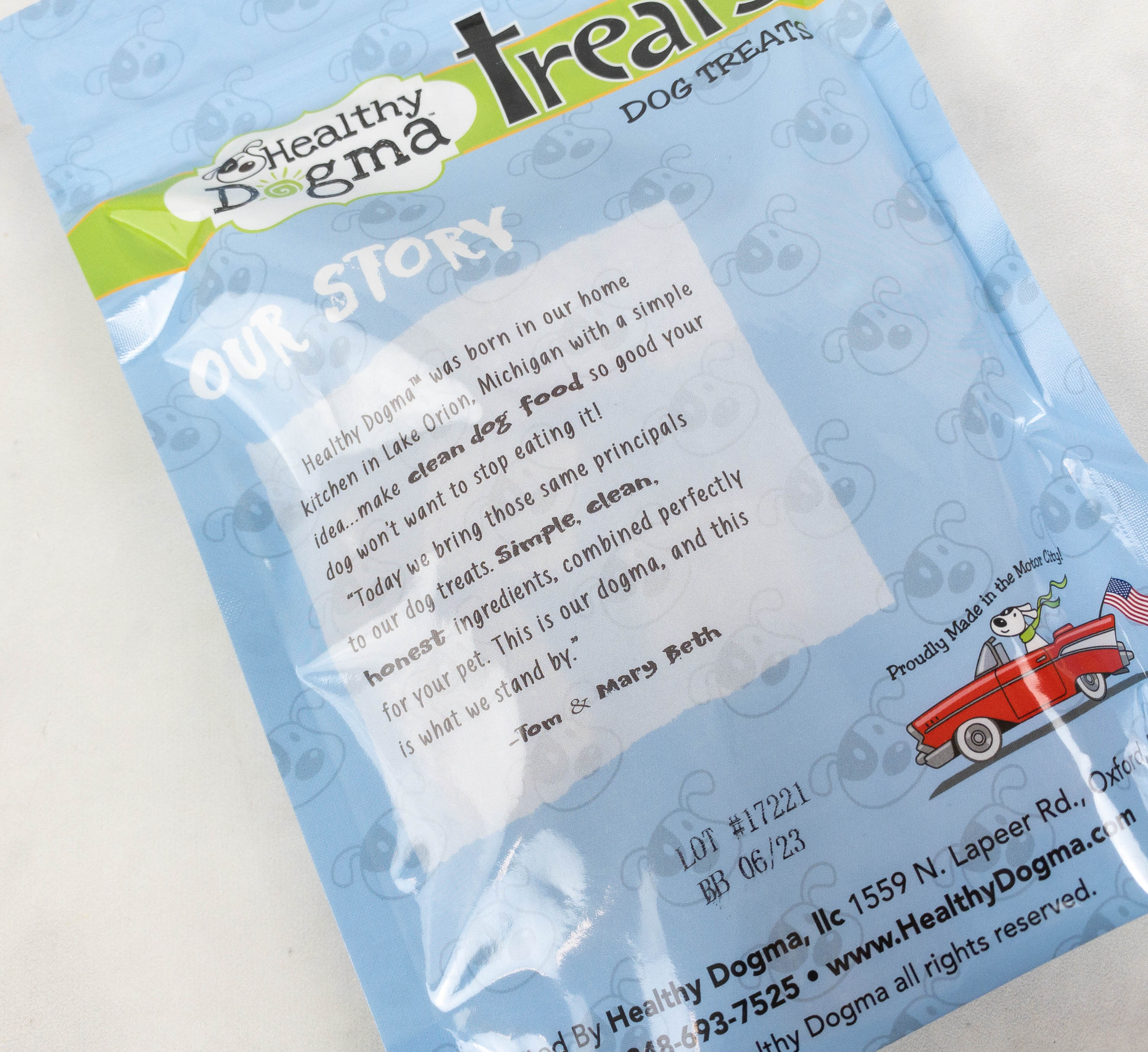 This treat is a great source of protein and fiber, which dogs need to maintain their overall health.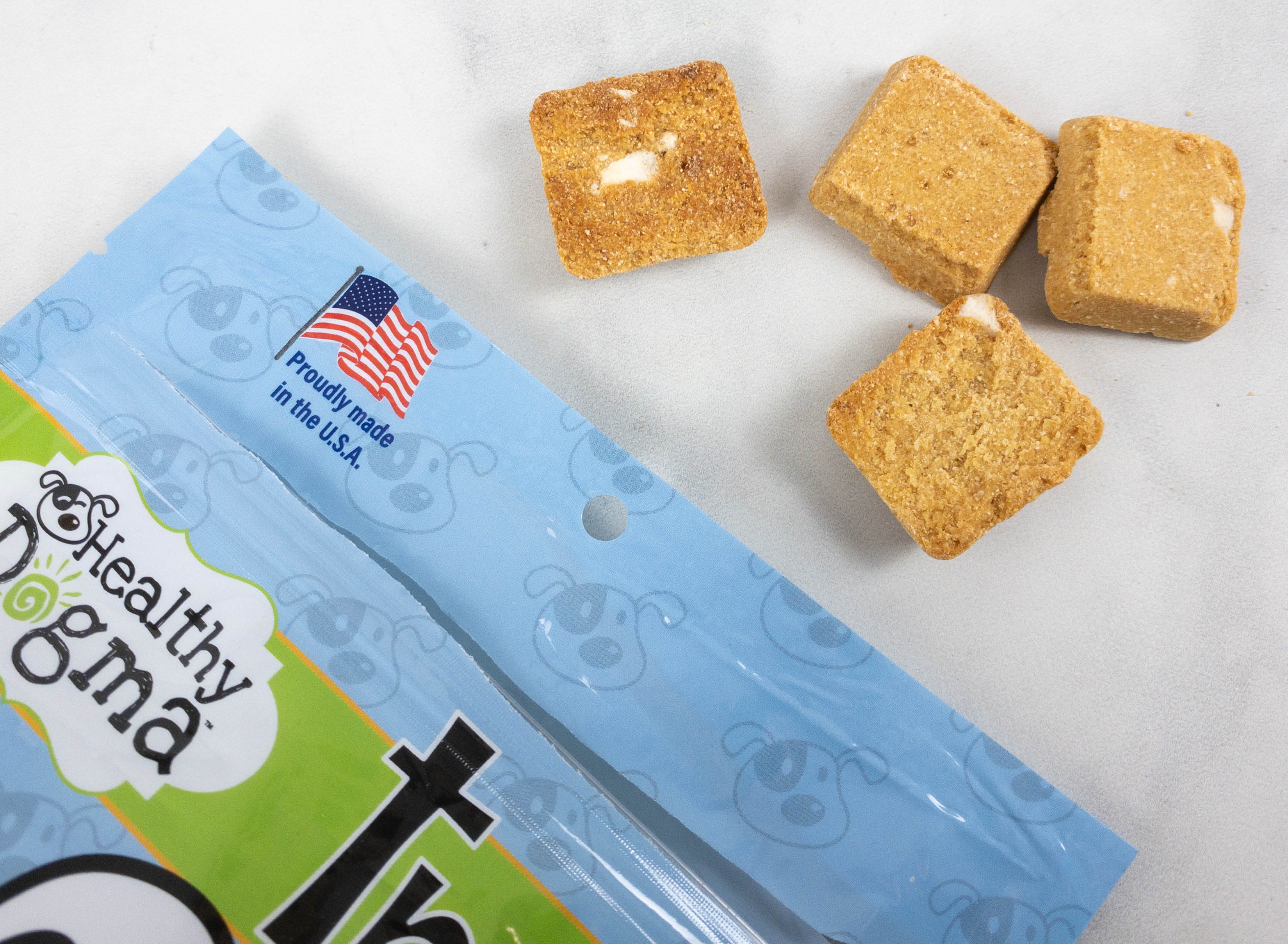 Each piece is crunchy and square shaped. My pups enjoyed these as a snack!
For July, The Dapper Dog Box took our furry friends to an island adventure through tropical themed toys and treats! There are 2 plush toys inspired by sea creatures and they are both durable and engaging. One of them can even be stuffed with a recycled plastic bottle. The treats are also great because they're made with natural and dog-friendly ingredients. Of course, the box includes a double-sided bandana. The featured design this month gives us summer vibes. Overall, this box is packed with fun items for dogs and it's an improvement from last month's curation!