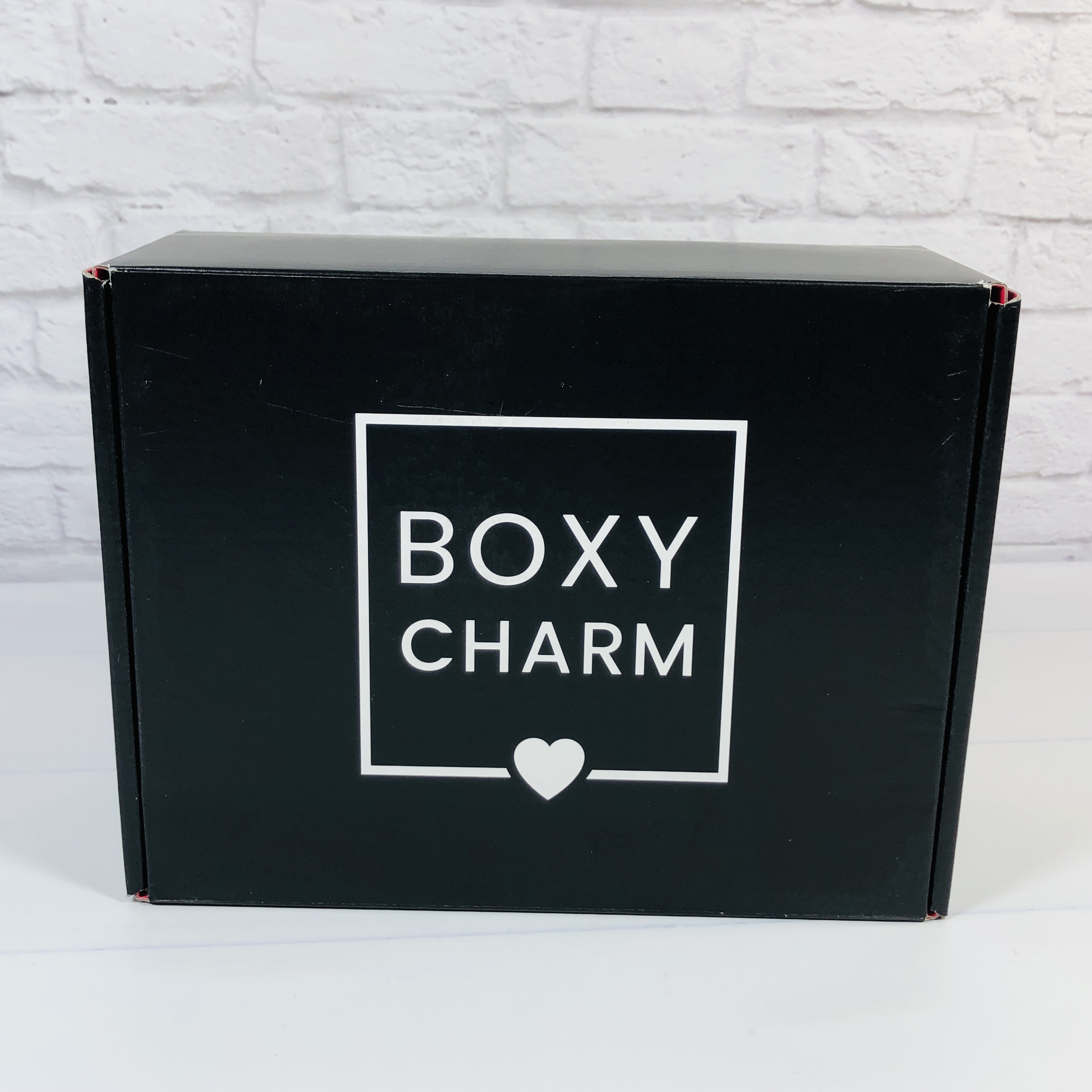 BOXYCHARM is a makeup and beauty subscription box that sends out 5 full-size items every month. Products include makeup, skincare, and beauty tools and each box has an average value of around $175. BOXYCHARM is $25 a month with discounts for those who prepay for longer terms.
Charmers will receive specially curated products from well-known, popular, chic and up-and-coming brands. Our beauty experts carefully select each item based on current and emerging trends, so you're always in the know about the latest shades and styles. With BoxyCharm and BoxyCharm Premium, we like to focus on beauty! That means makeup, skincare, haircare, and much more. To add lifestyle items to the mix, we offer the dreamy BoxyLuxe upgrade. Being a Charmer is where it's at!
DEAL: Subscribe now and get a free gift: Iconic London Palette ($55 value) OR MURAD City Skin Overnight Detox Moisturizer ($74 value) OR True + Luscious Lucky Glow Palette ($55 value) PLUS $10 credit to August PopUp!
Use this link and enter coupon code BLAZEAHEAD for Iconic London, OR NIGHTOUT for the MURAD OR GLOWUP for the True + Luscious at checkout AND get your exclusive $10 Popup code via email within 24 hours of subscribing.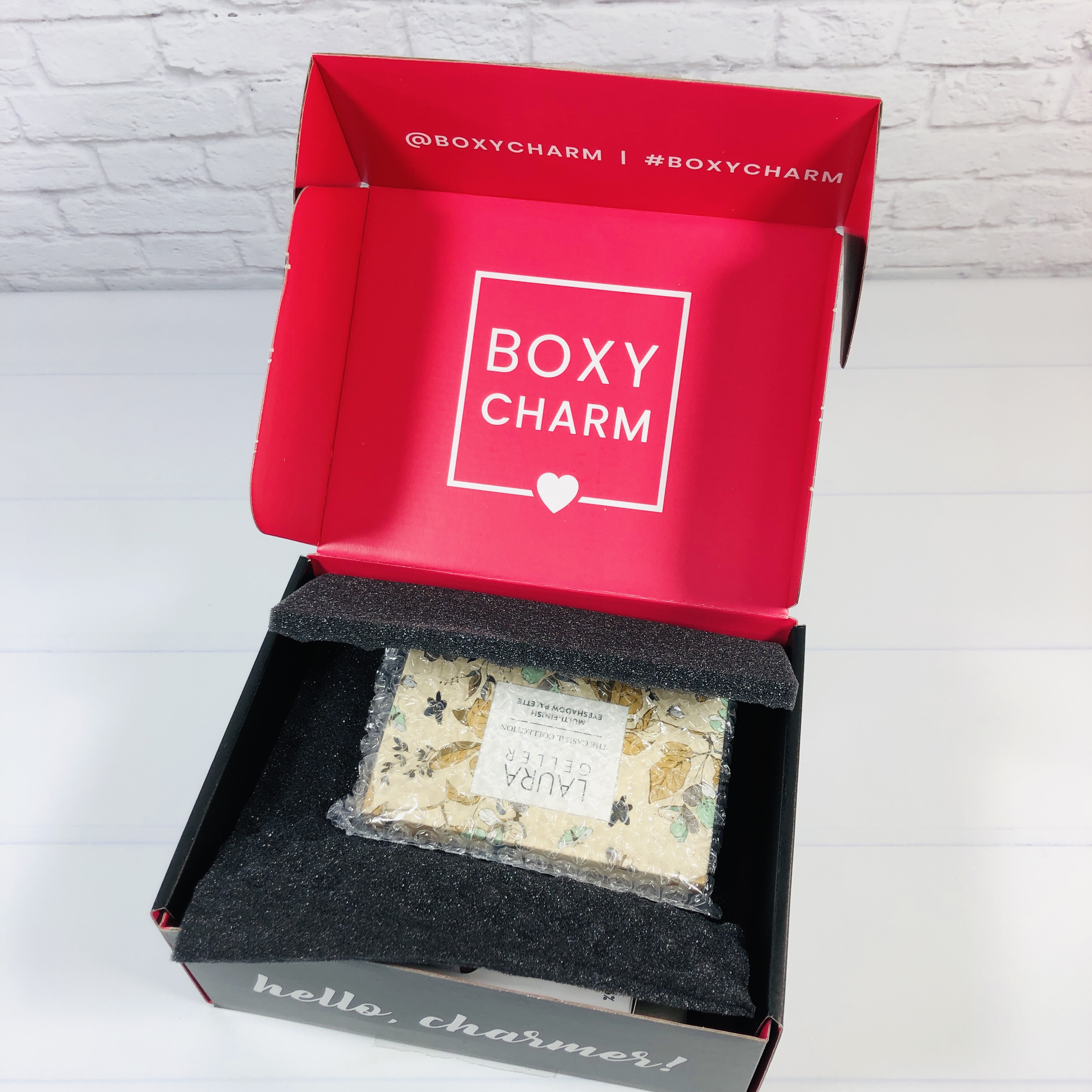 The presentation is very simple and most items came in their original boxes. There was a foam insert and my palette was wrapped in bubbles.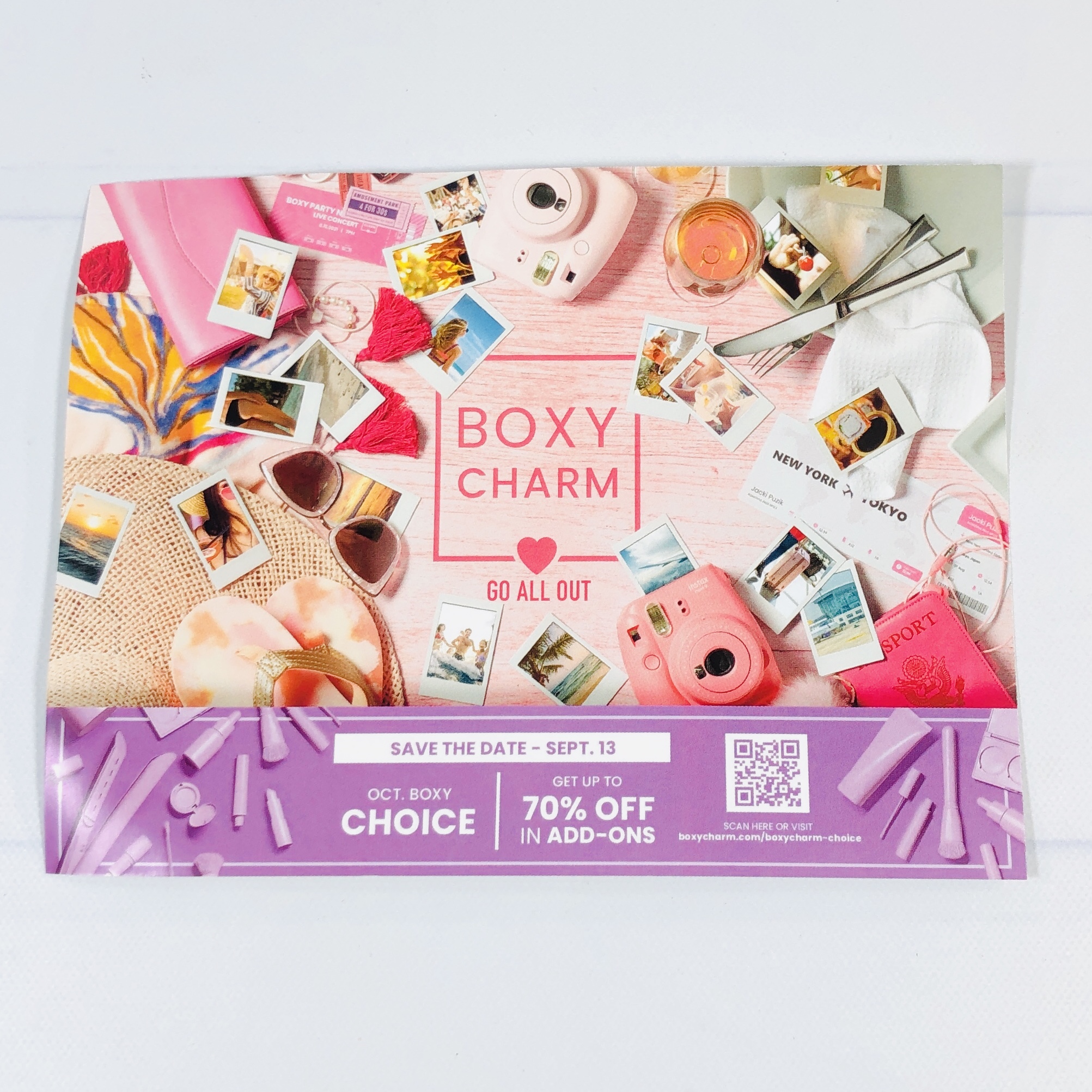 I received a card with the theme — Go All Out!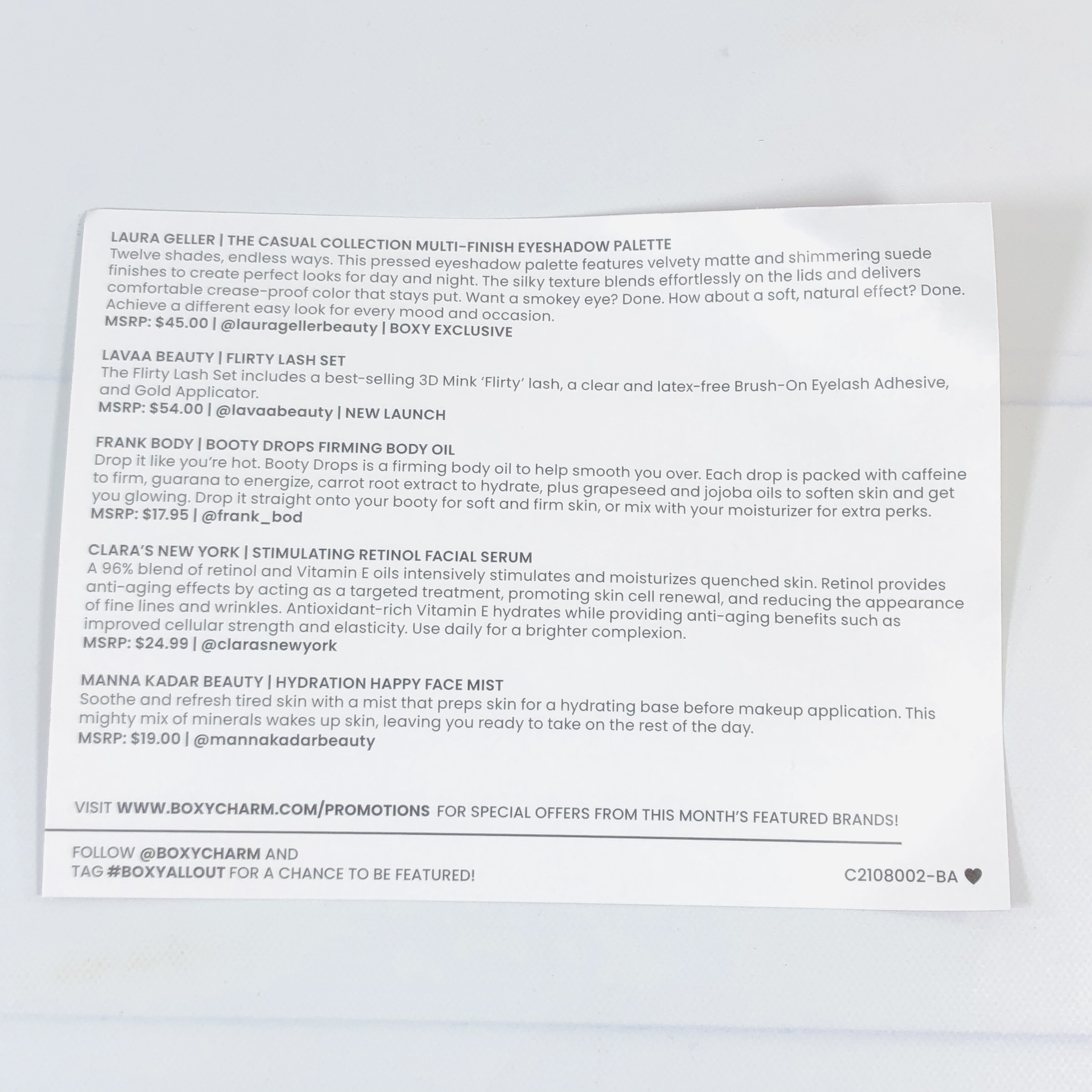 The back of the card listed the items and MSRP's plus a brief description.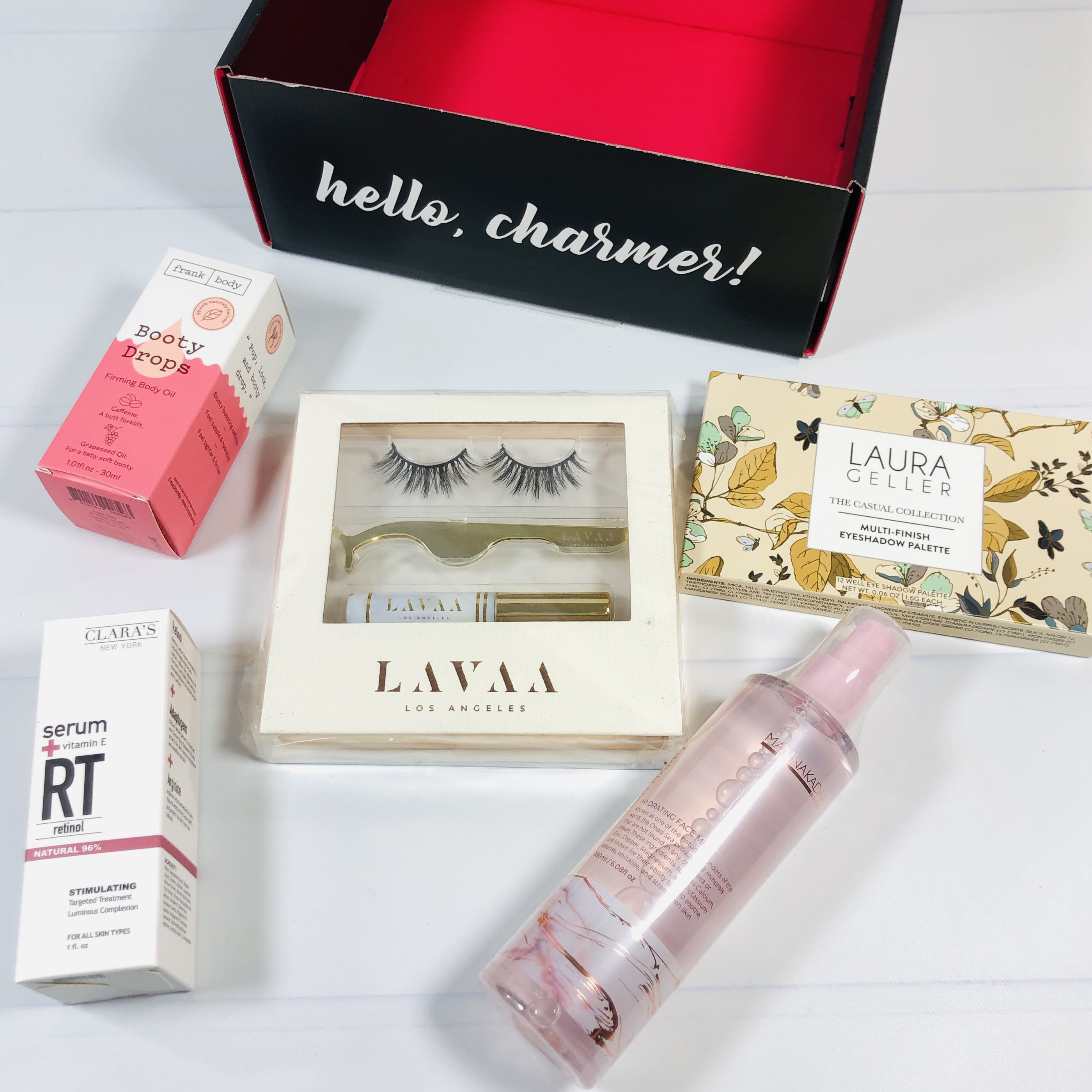 Most of my items came in boxes.
Everything in my August 2021 BOXYCHARM! Keep in mind that BOXYCHARM sends many box combos so your box items and value may be different than mine. There are variations in the box – see them here.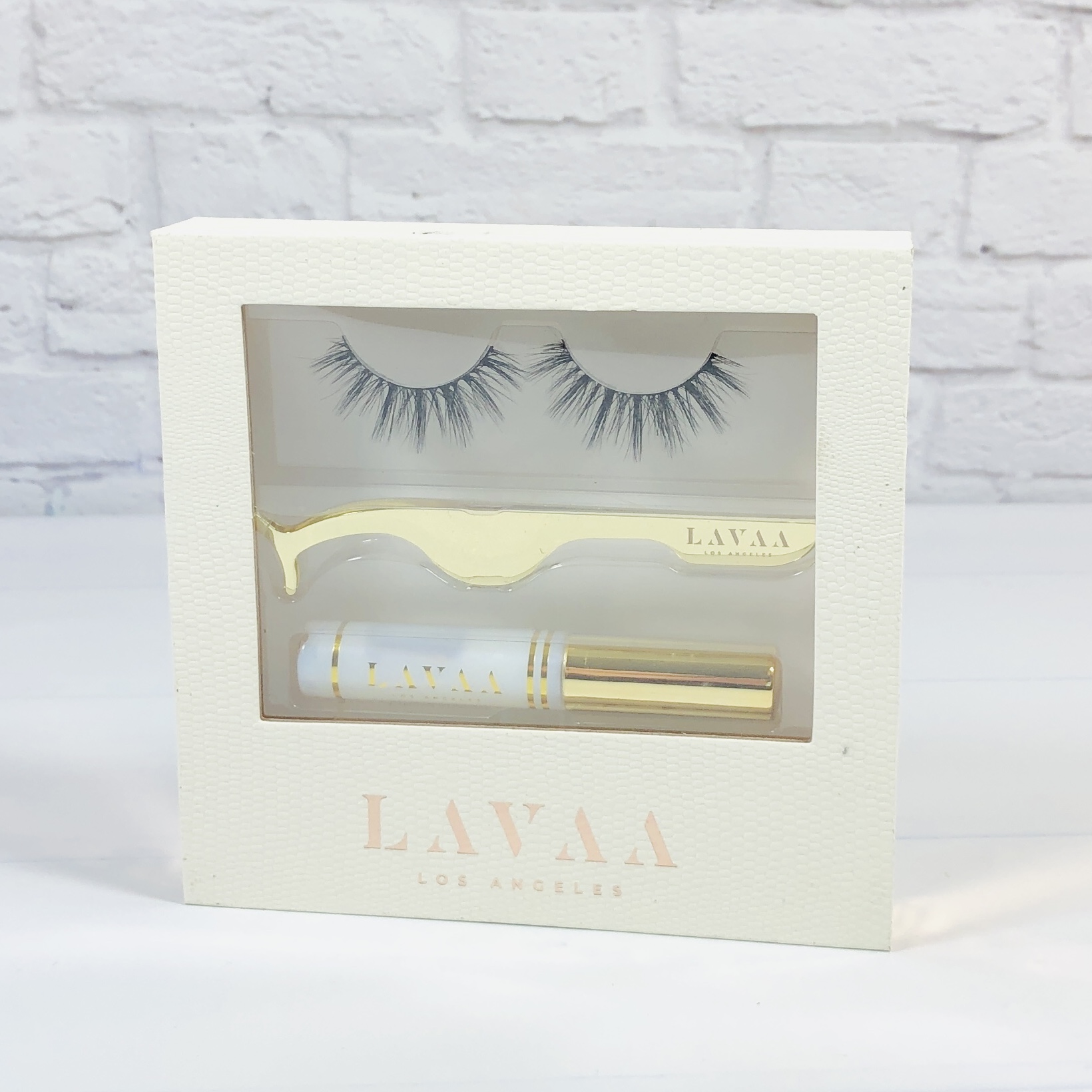 Lavaa Beauty Flirty Lash Set ($54) I instantly thought of my older daughter when I saw this set, she loves to wear "enhanced" lashes so I will be gifting it to her next time I see her!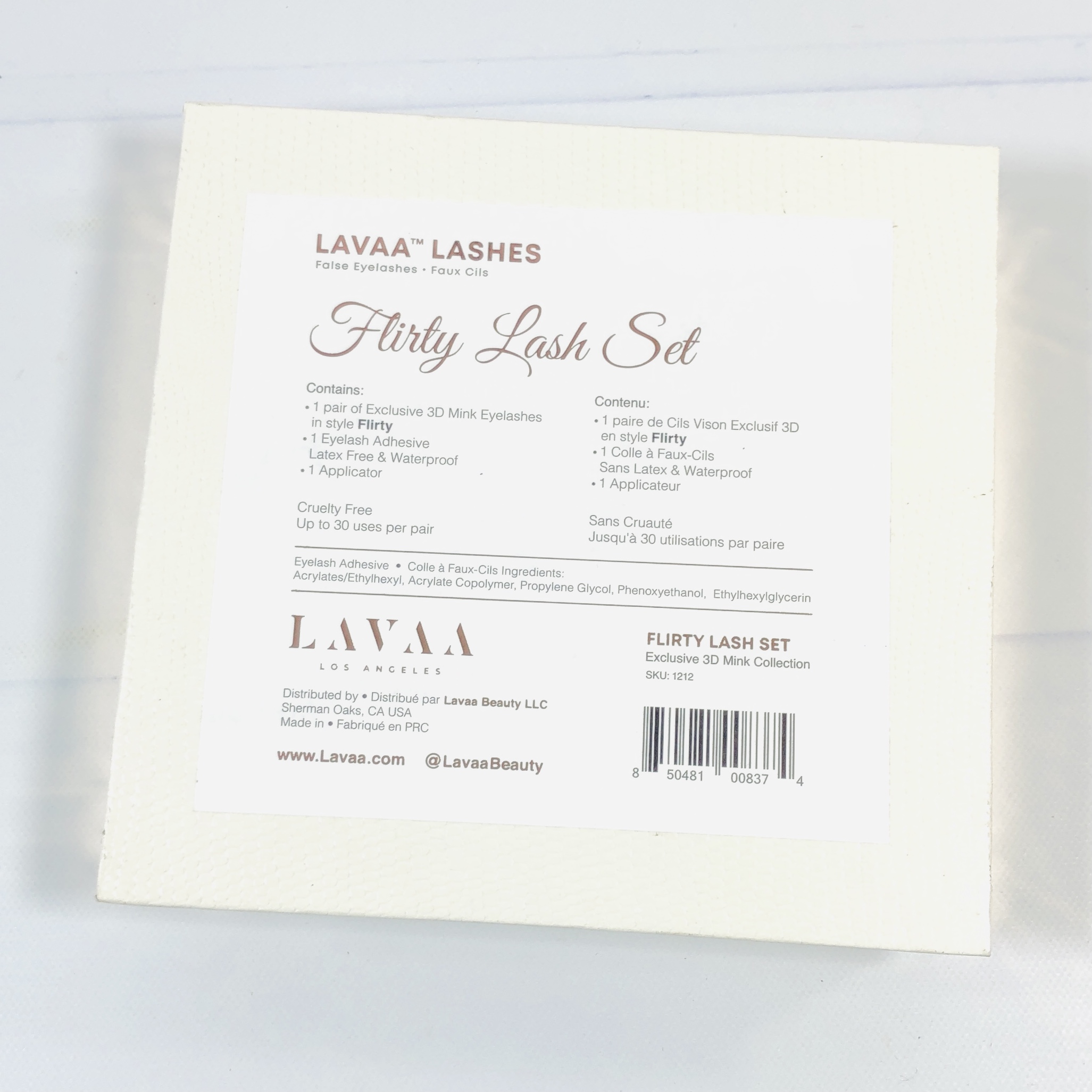 The box tells me the ingredients in the adhesive and it says the lashes are made of mink, a furry animal similar to a weasel.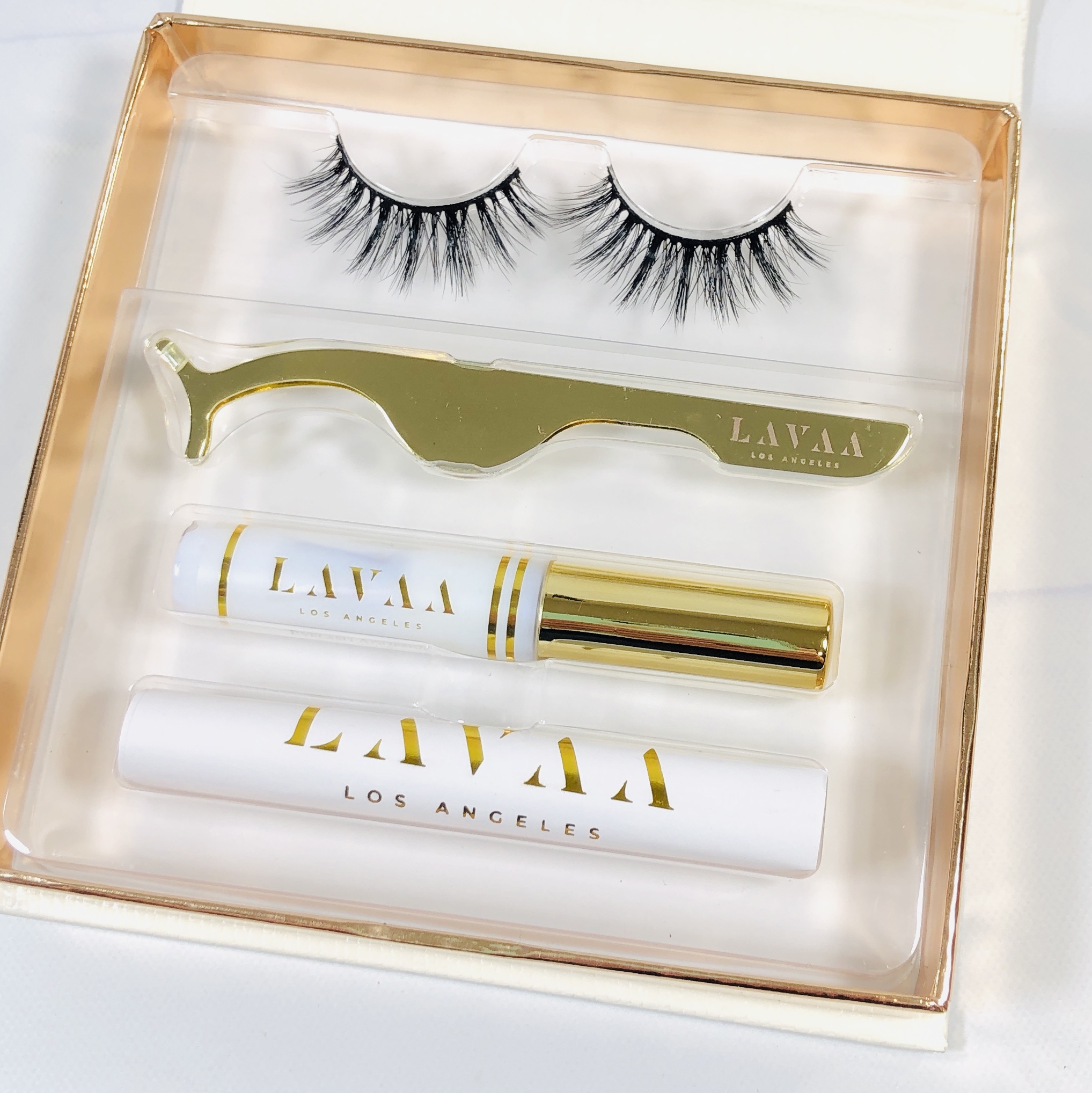 I received a pair of lashes, an applicator, and the adhesive. The bottom item contains the instructions. There's no discount to be found when buying this bundle but you could purchase the lashes and adhesive for $19.99 and the applicator for $12 on Amazon. The lashes are supposed to be strong enough to last through 30 uses!
Manna Kadar Hydration Happy Face Mist ($19) This mist can be used in a couple of different ways, and all in the same day if you desire. You can spray it on before applying makeup as a hydrating primer, spritz it on midday to wake up skin, or use it after cleansing to help hydrate skin.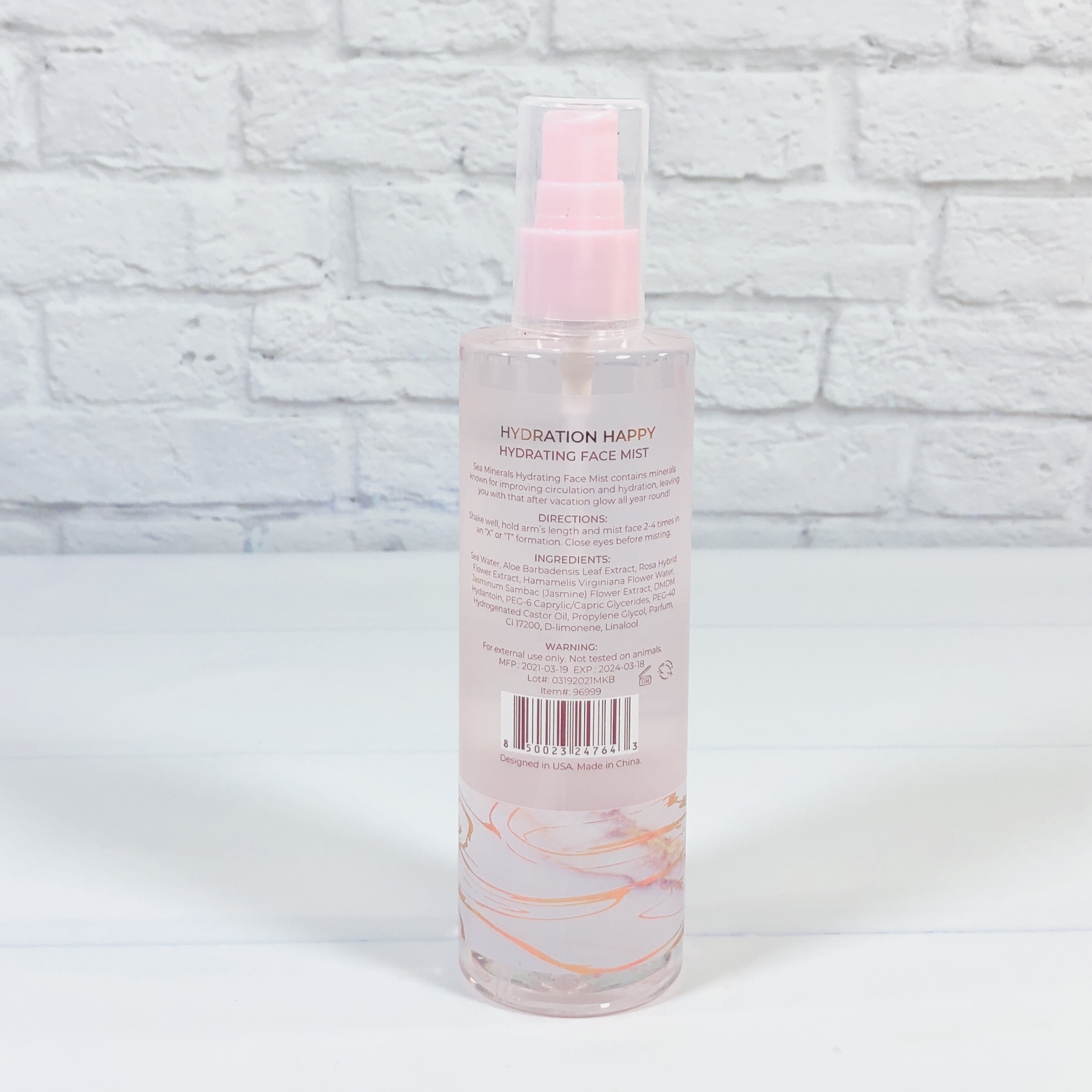 Some of the ingredients in this mist are sea water, aloe, rose and jasmine flower extracts, witch hazel, and parfum. The parfum makes it smell very flowery, so much so that my husband asked what scent I was wearing, so that tells me it's too strong for my sensitive skin.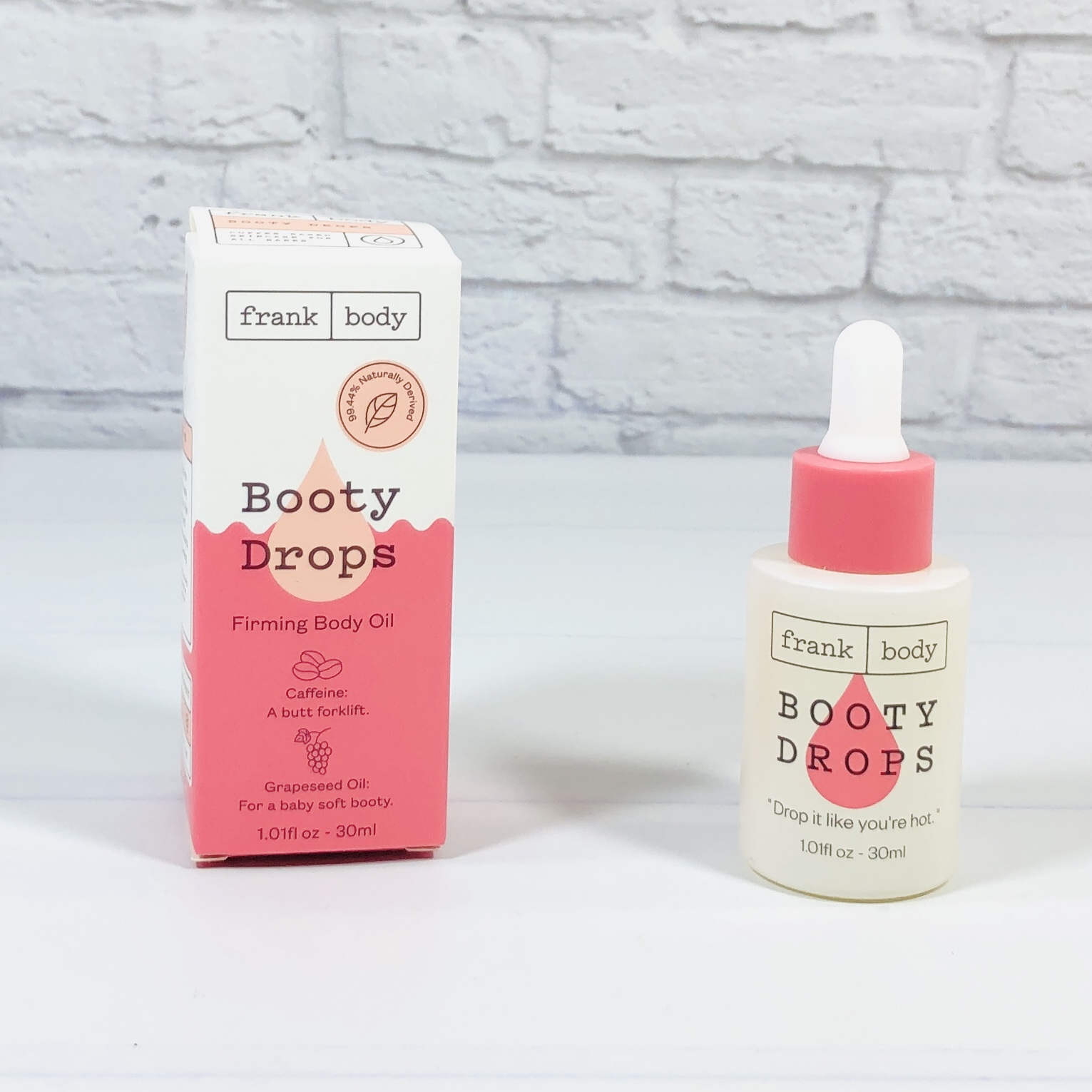 Frank Body Booty Drops Firming Body Oil ($17.95) This is called a firming oil but I don't believe it has any special properties, I personally think you have to eat right, exercise, or have surgery to lift that area but there's nothing wrong with a massage either.
The ingredients include grapeseed and jojoba oils, coffee seed oil, guarana, and fragrance. The caffeine is supposed to firm skin and lift the butt.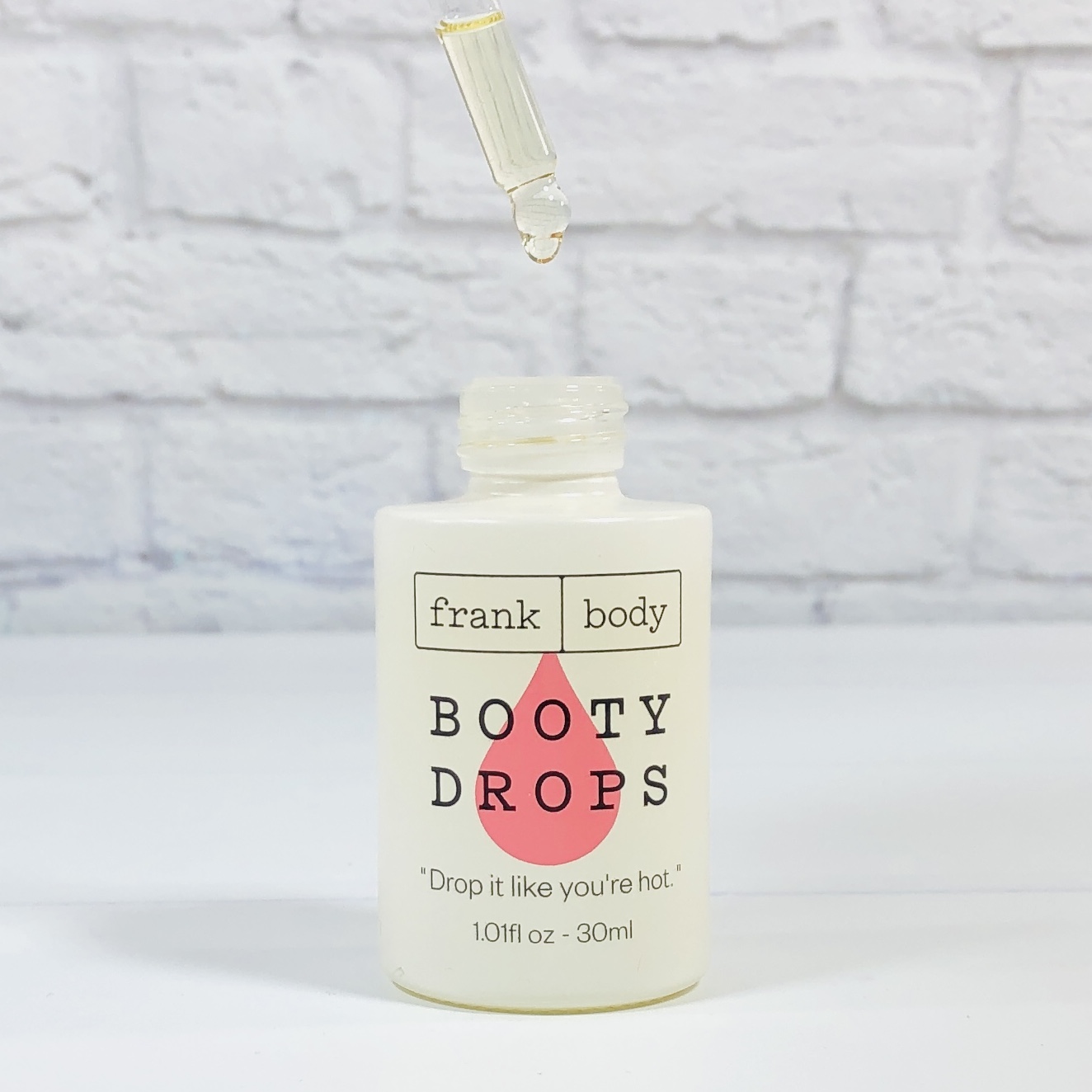 You can apply the oil by itself or mix it into body lotion first. I saw zero difference in my booty afterwards and I am not a fan of the scent, which is probably supposed to smell like coffee but for some reason reminds me of tuna. Mixing it with a scent-free lotion didn't help disguise the scent but at least it isn't super strong.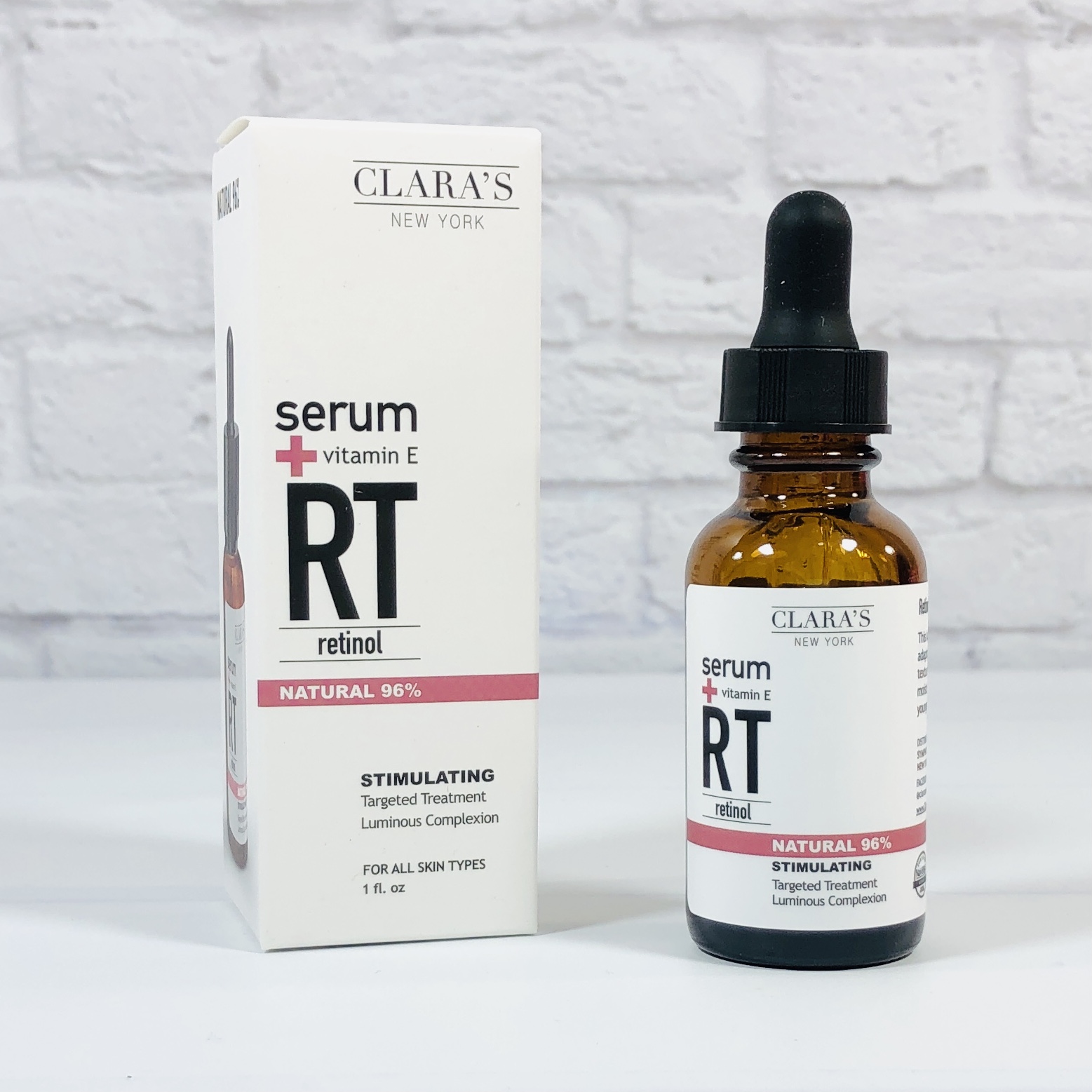 Clara's New York Stimulating Retinol Facial Serum ($19.99) is a serum that claims to improve the texture of the skin while reducing dark spots and making fine lines less noticeable.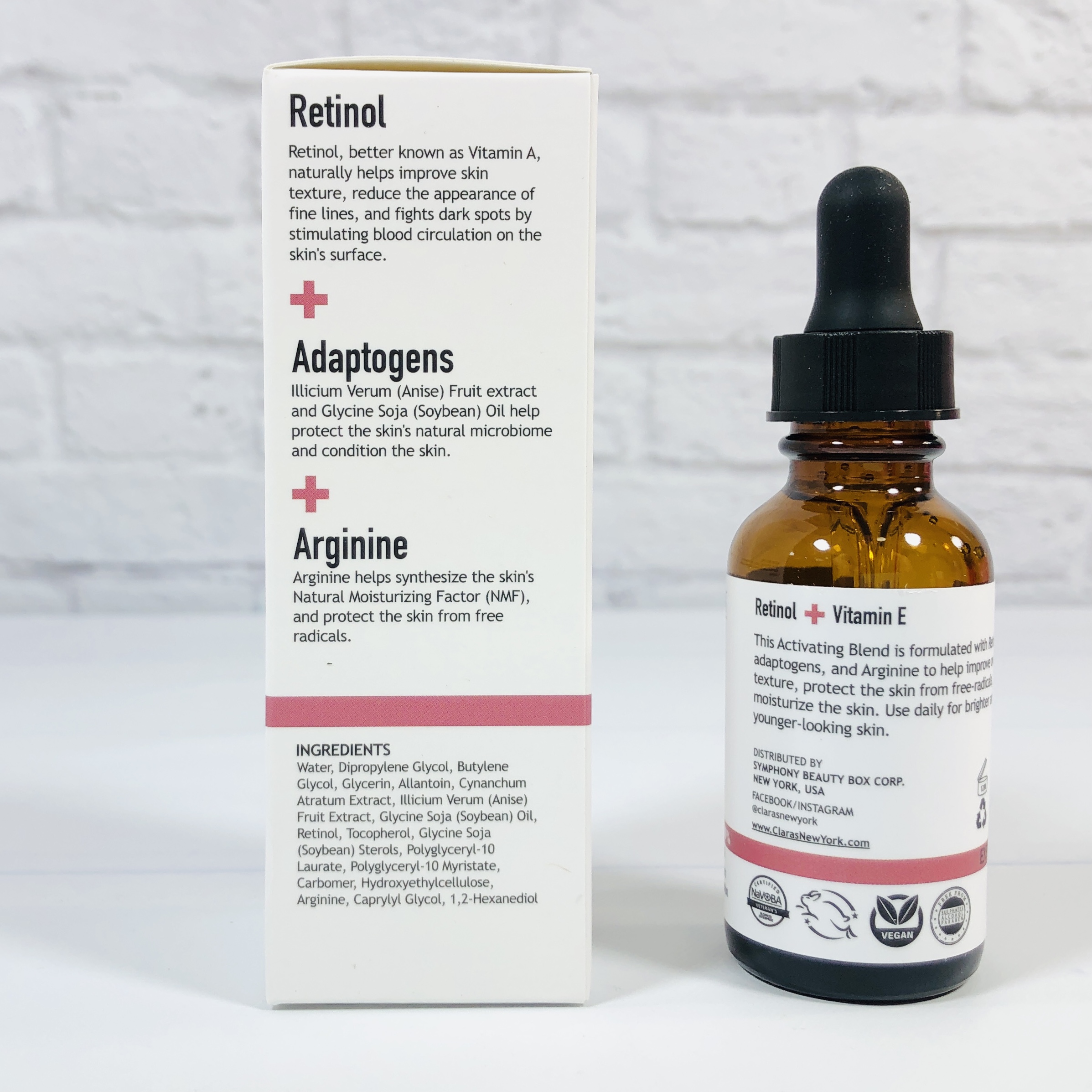 The ingredients include water, glycerin, allantoin, star anise, glycerin, and retinol. It can be used twice a day.
FYI my bottle wasn't filled all the way.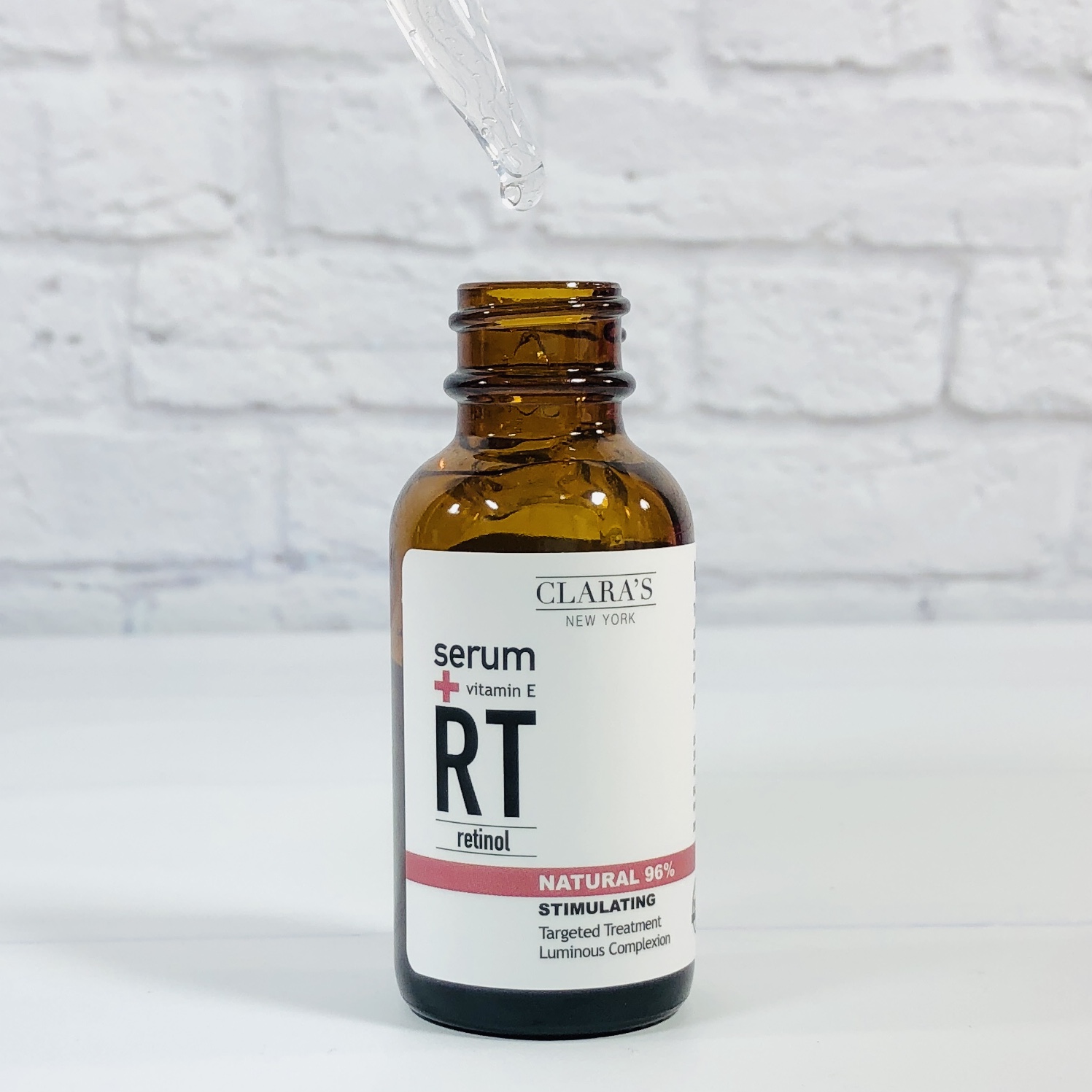 It's a rather thick gel but liquefied as soon as I started rubbing it in. As soon as it dried, which happened quickly, you couldn't tell it was there and there wasn't any noticeable scent either.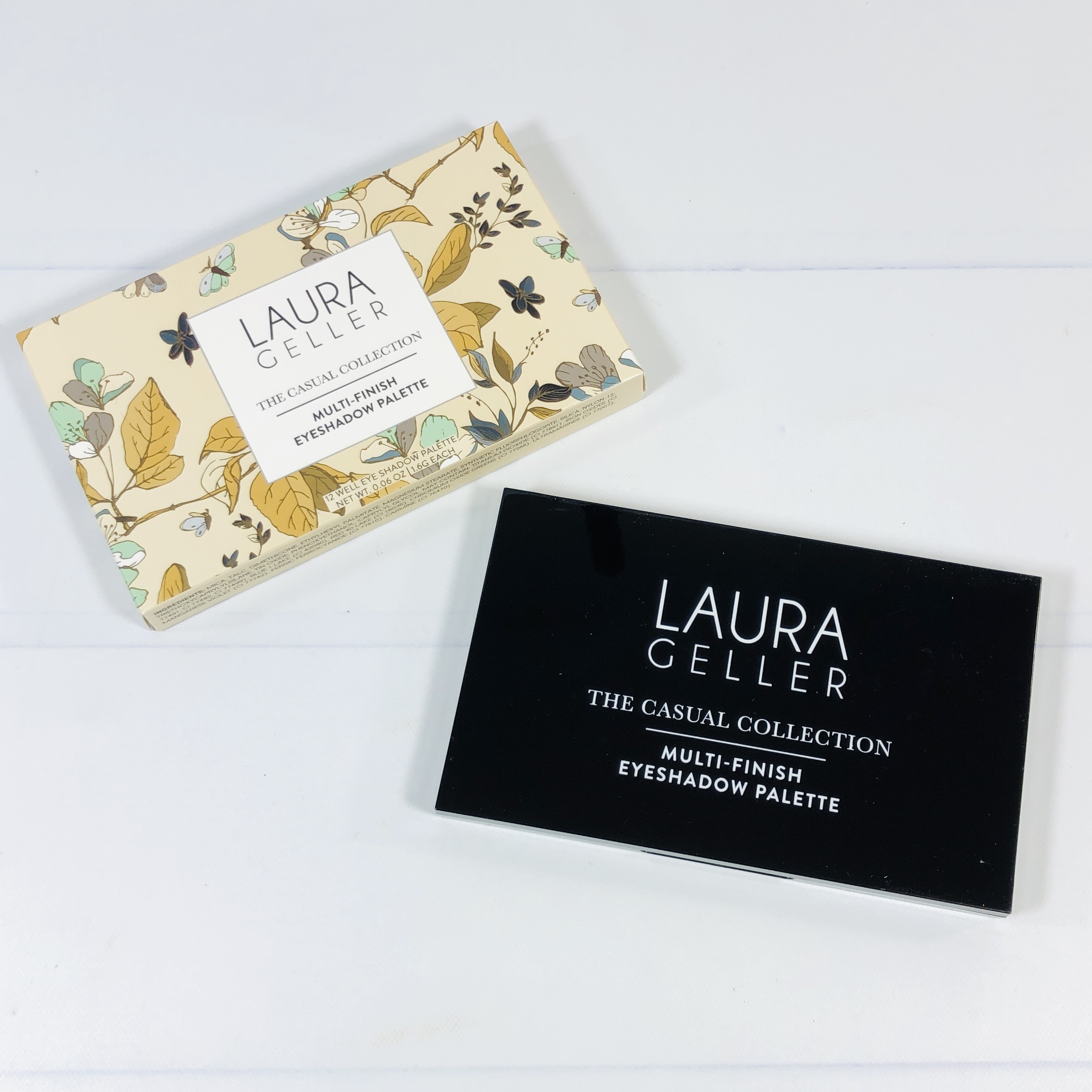 Laura Geller The Casual Collection Multi-Finish Eyeshadow Palette ($45) Sometimes I get really bright and glittery palettes that are not quite my type but this month I scored a beautiful one with colors and finishes that are perfect for me.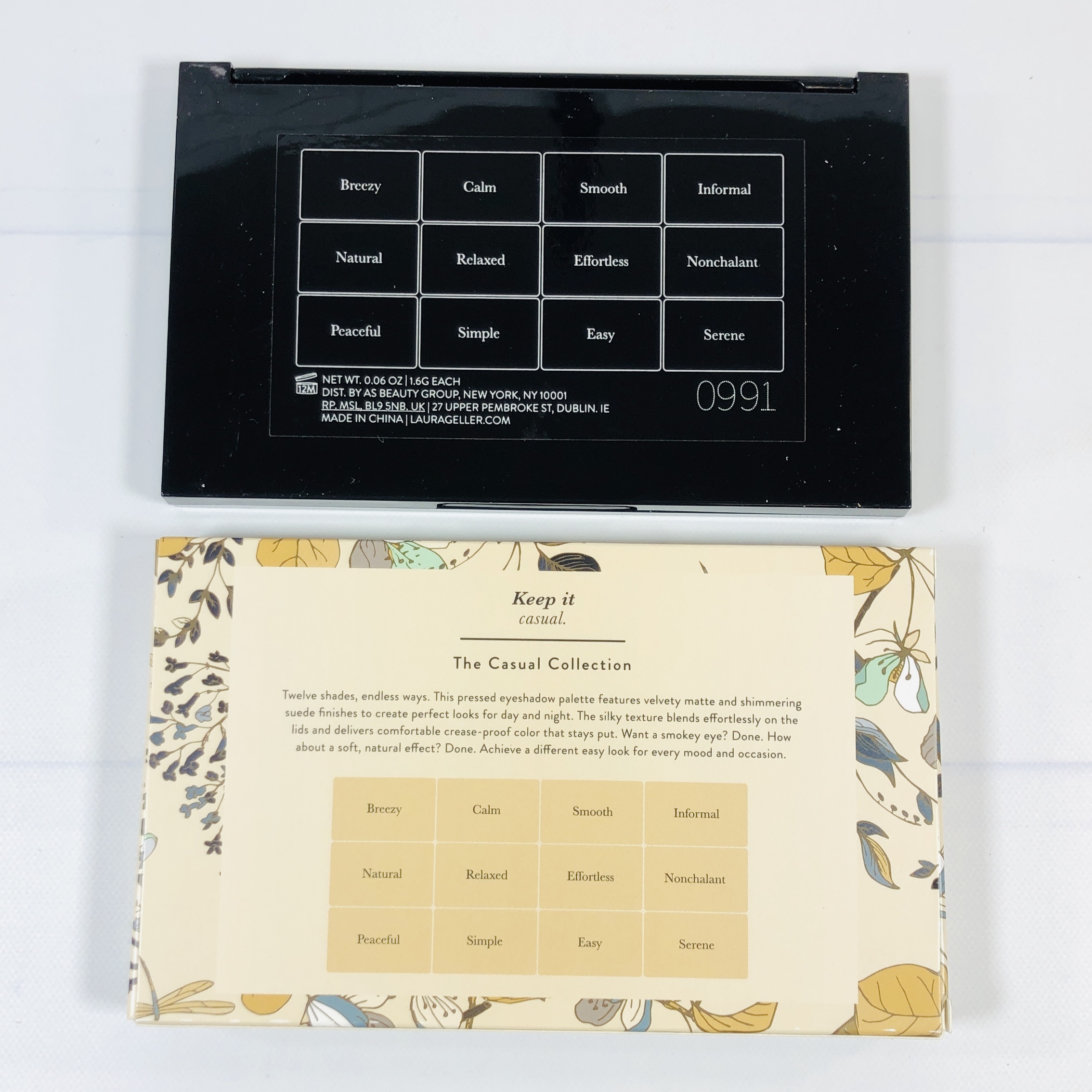 Here are the color names.
There are 12 shades and they are described as "velvety matte and shimmering suede finishes".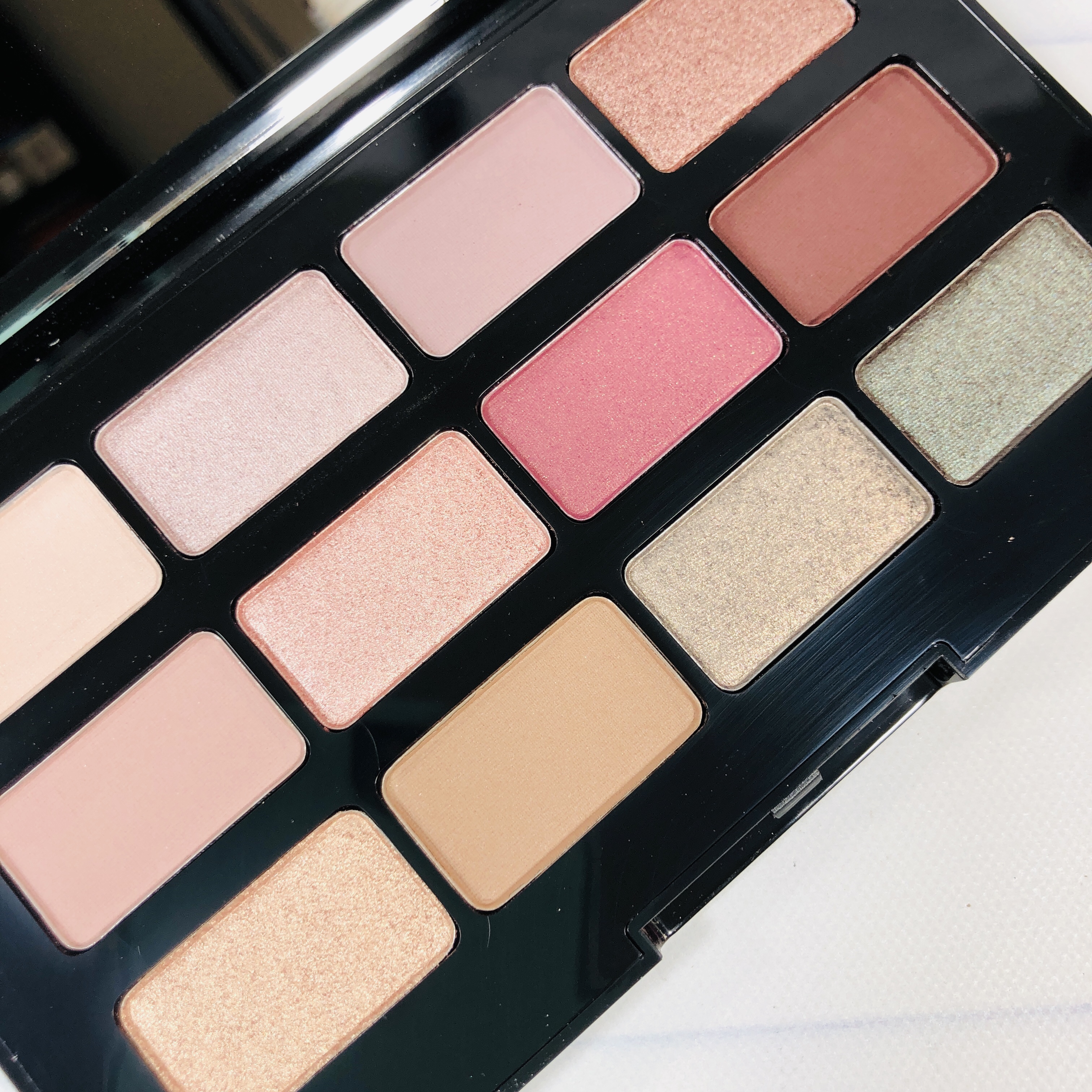 Here's a closer look. I felt like I had better luck applying the shimmery shades with my finger rather than a brush and while they are blendable, you have to make sure not to blend them all the way off. I used a primer before applying and felt that it still looked good by the end of the day.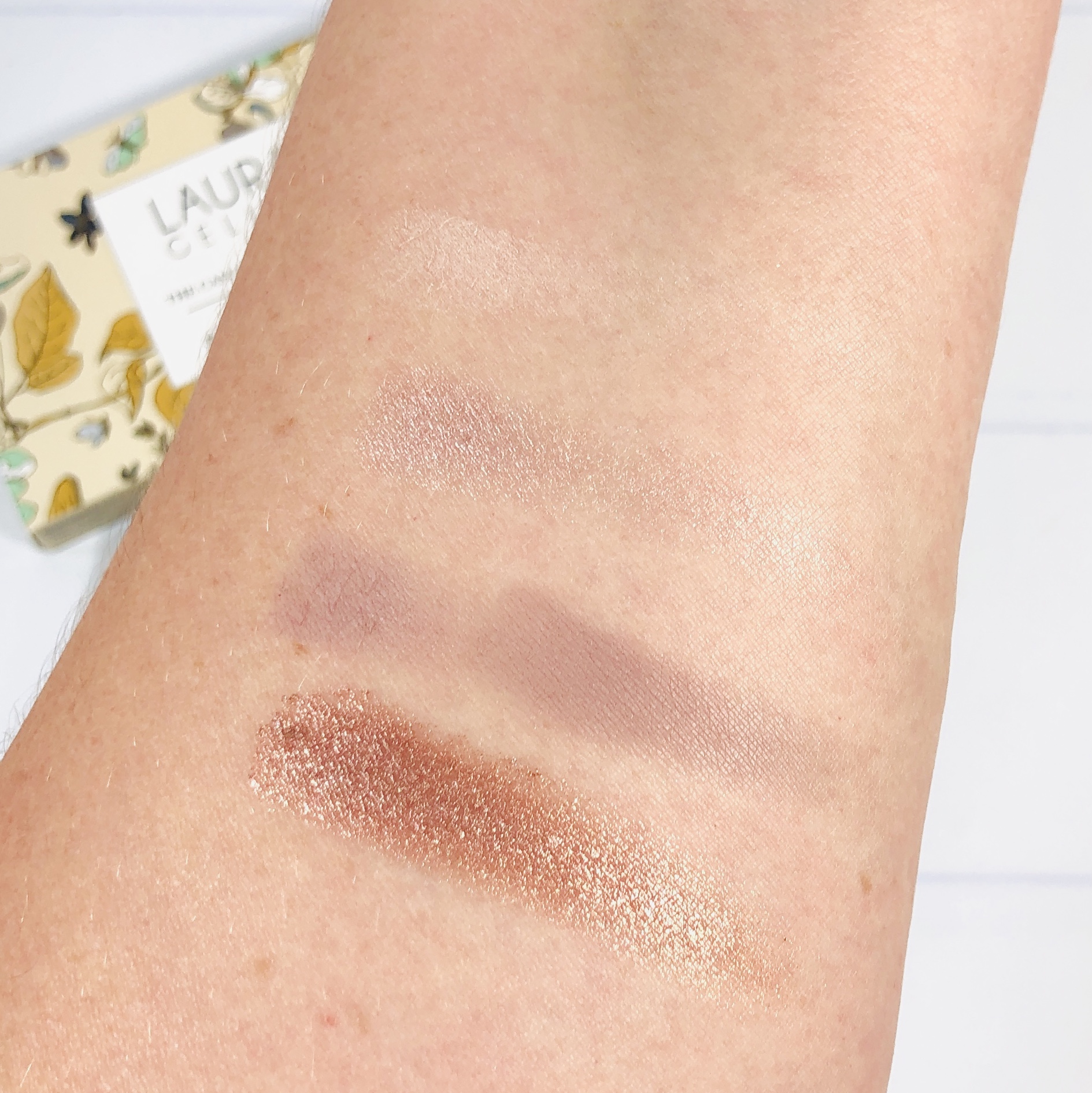 Here's the first row swatched.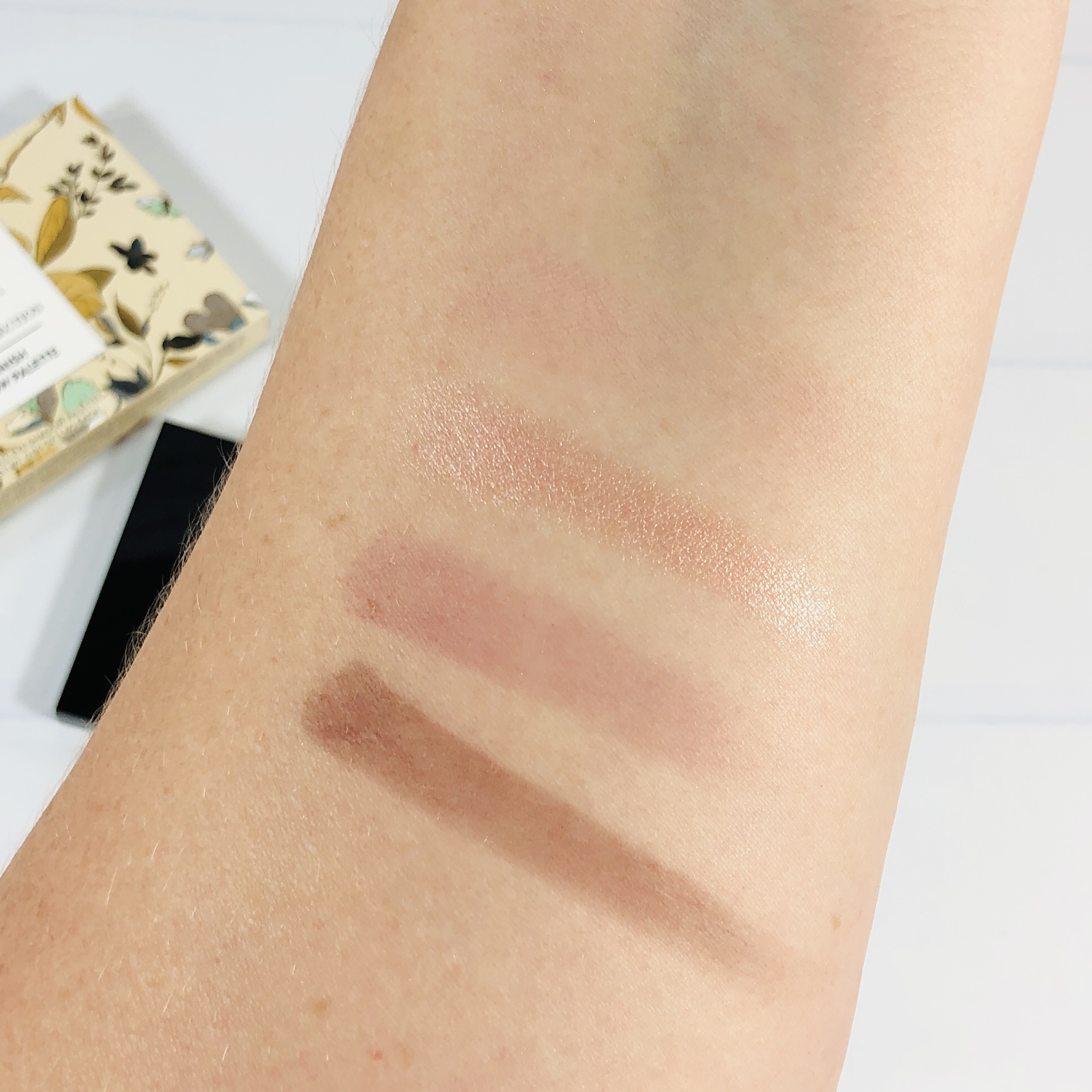 Second row is shown here.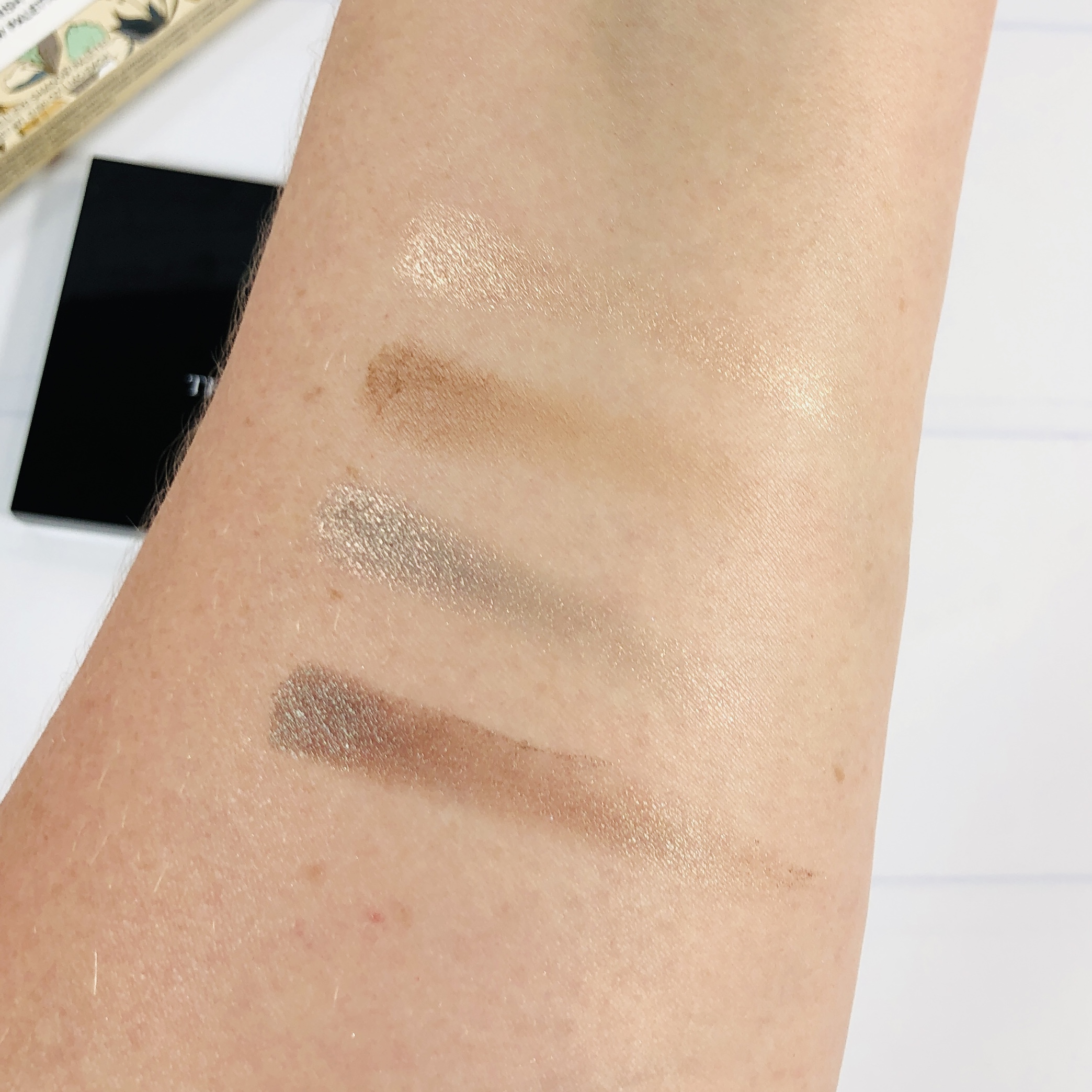 Third and final row here.
I thought BOXYCHARM sent a good assortment of items in my August Go All Out box! I was thrilled with the palette and that was the star product for me. It blended well and is in colors that are within my comfort level. Those lashes look awesome so I think my daughter will enjoy using them. The booty oil was ok and the spray was just too scented for my sensitive skin, but the retinol wasn't irritating and I can't wait to see if it helps in the long run. The value for my box combo was around $156!
What's your favorite item in this month's BOXYCHARM?