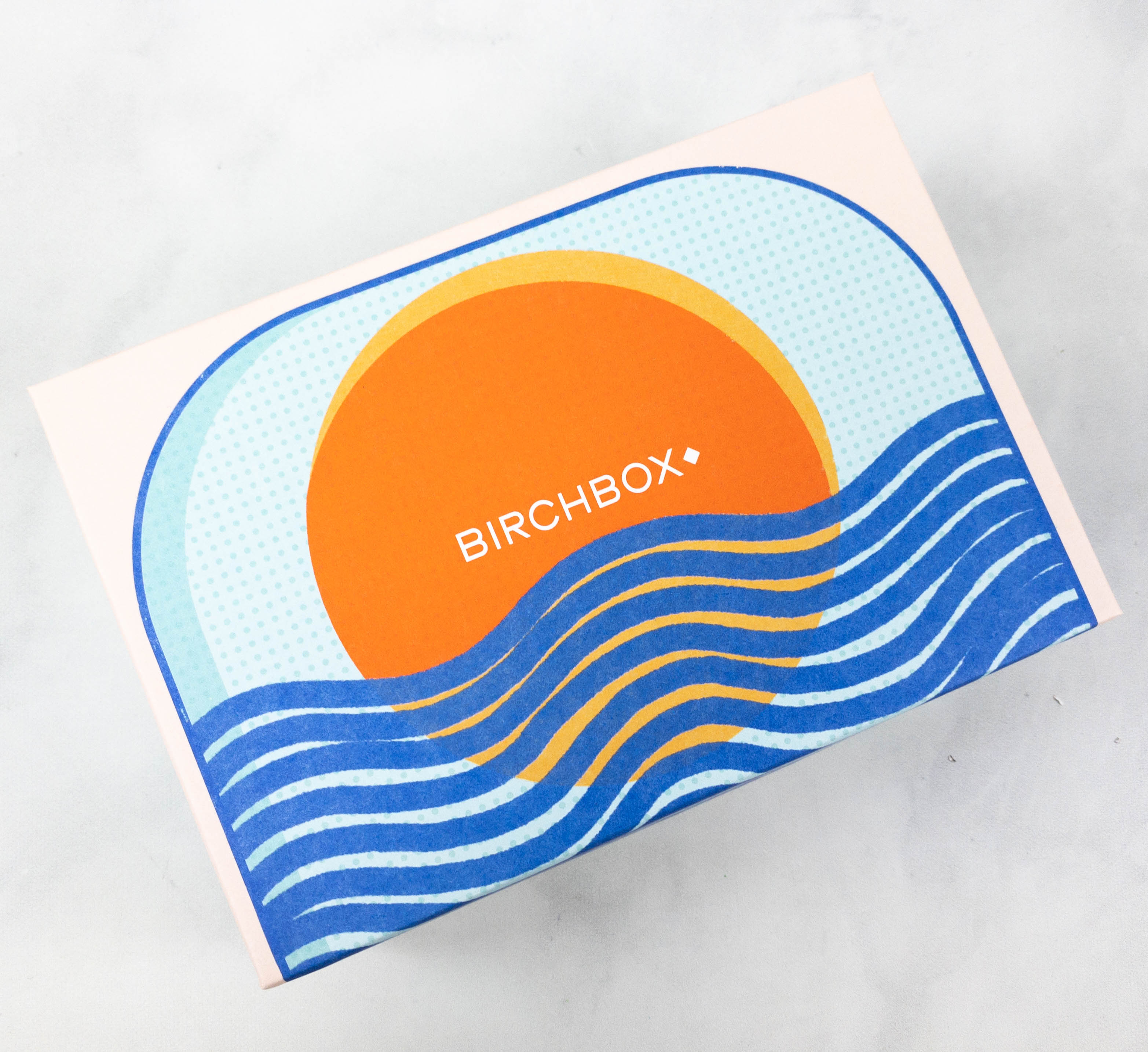 Birchbox is a beauty sampling subscription service that sends 5 new items each month so you can try before you buy. Birchbox is $15 a month and you can choose a monthly sample during selection time, let Birchbox decide, or pick a pre-curated box. Birchbox's beauty subscription made the list in our 2021 readers' choices for best beauty boxes!
This is a review of a Customized Box with a Sample Choice item. Every month you can choose to select a curated box, pick a guaranteed sample, let Birchbox pick your box for you, swap your box for a selected full-size item, or swap your monthly box for points!
DEAL: Use one of these offers for a luxe freebie with your subscription – just visit Birchbox and use the code!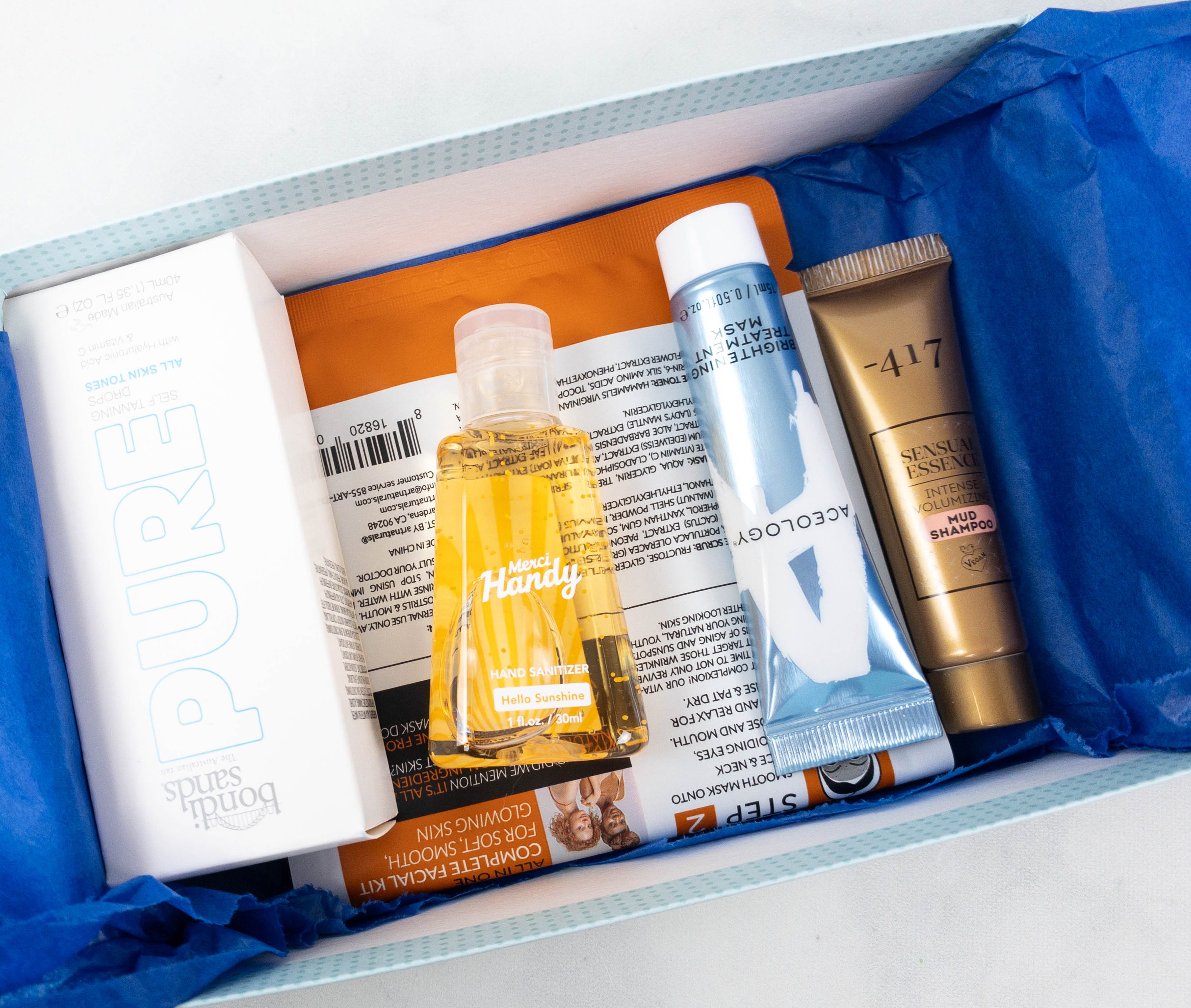 The products were packed with blue wrapping paper.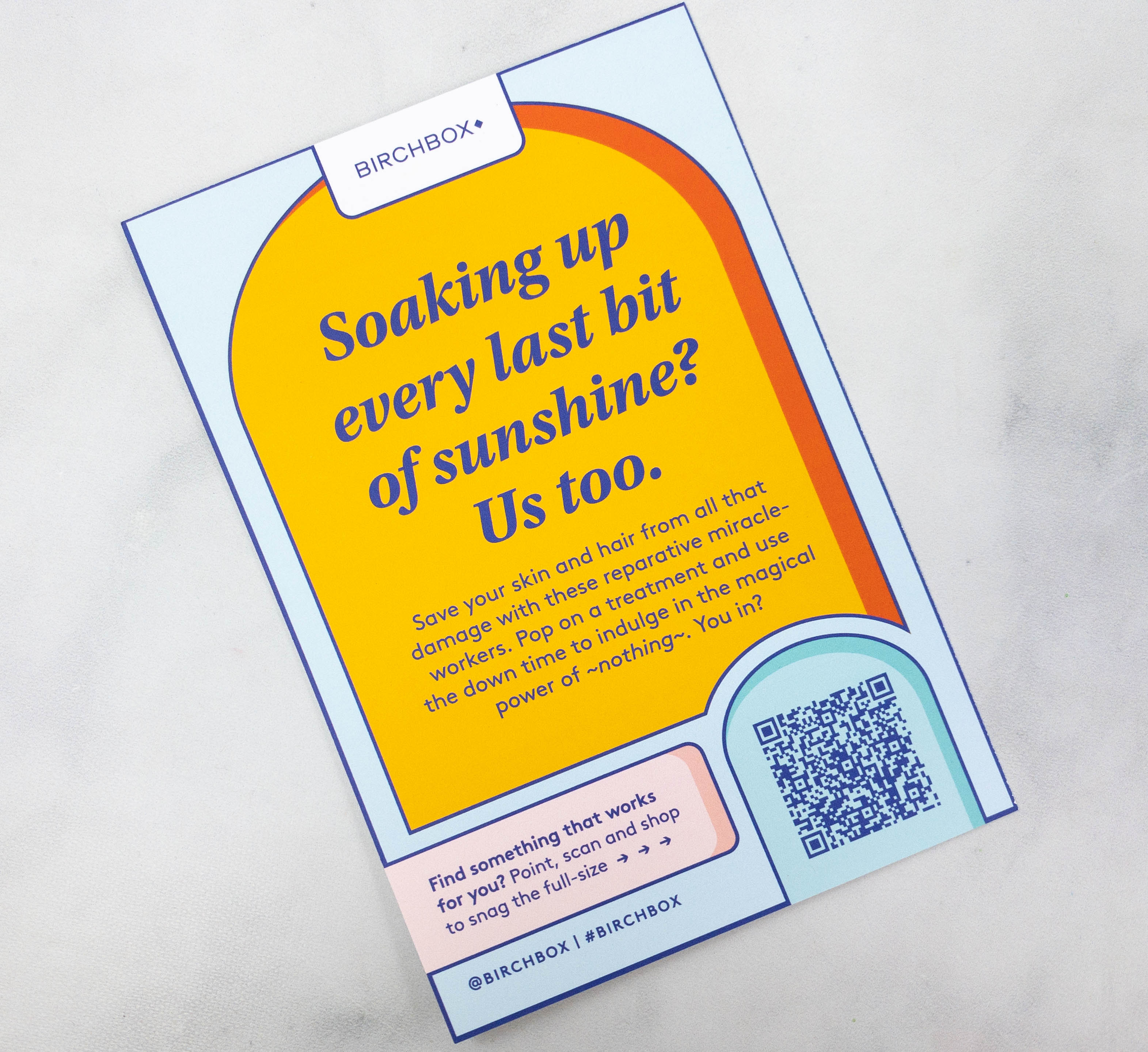 This card contains a QR code that directs you to Birchbox's Summer Essentials Shop.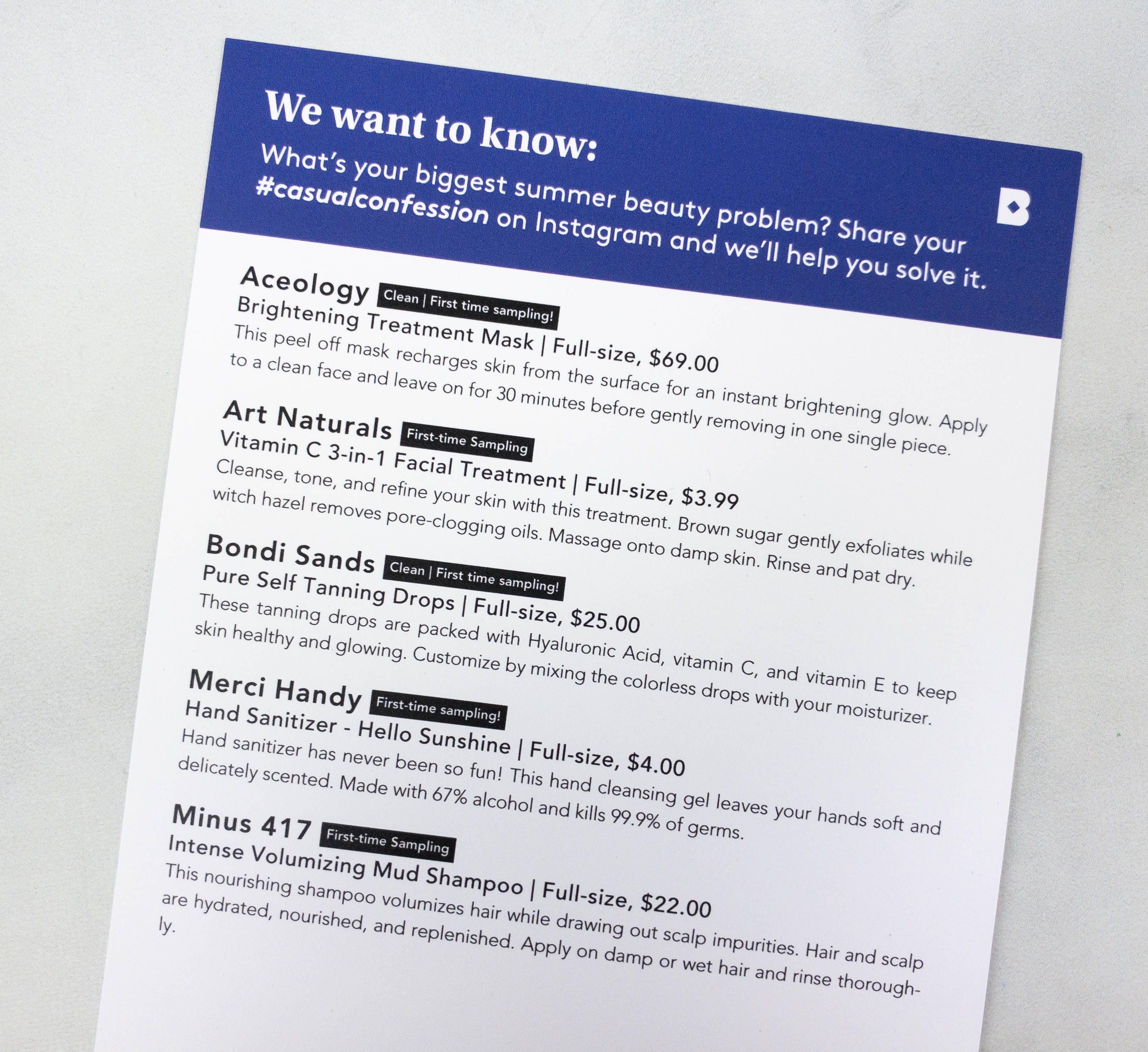 The back of the card features a list of all five samples inside the box. This list includes the price of the full-size version available on the Birchbox site, plus a brief tip on how to properly use them.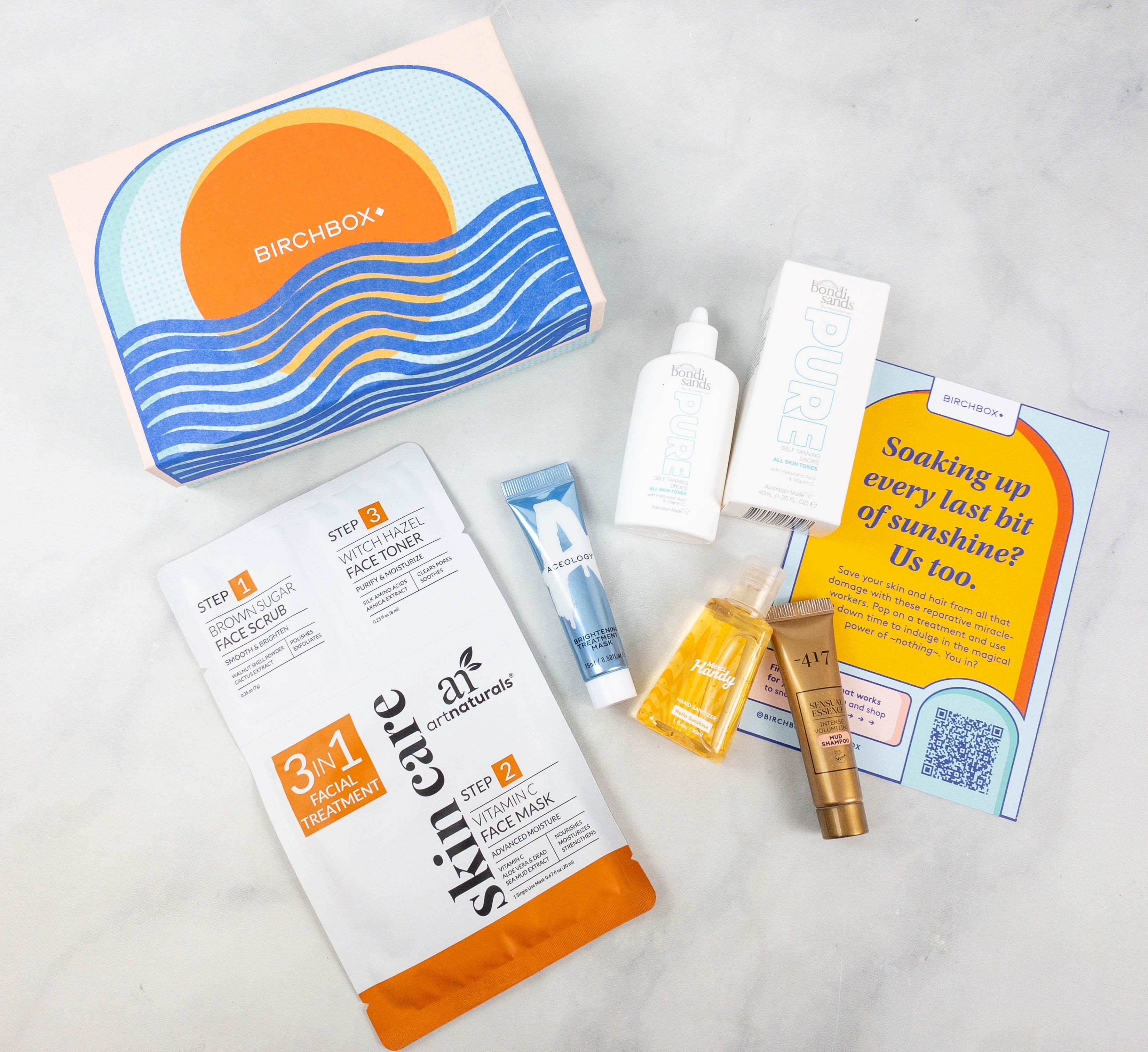 Everything in my August 2021 Box!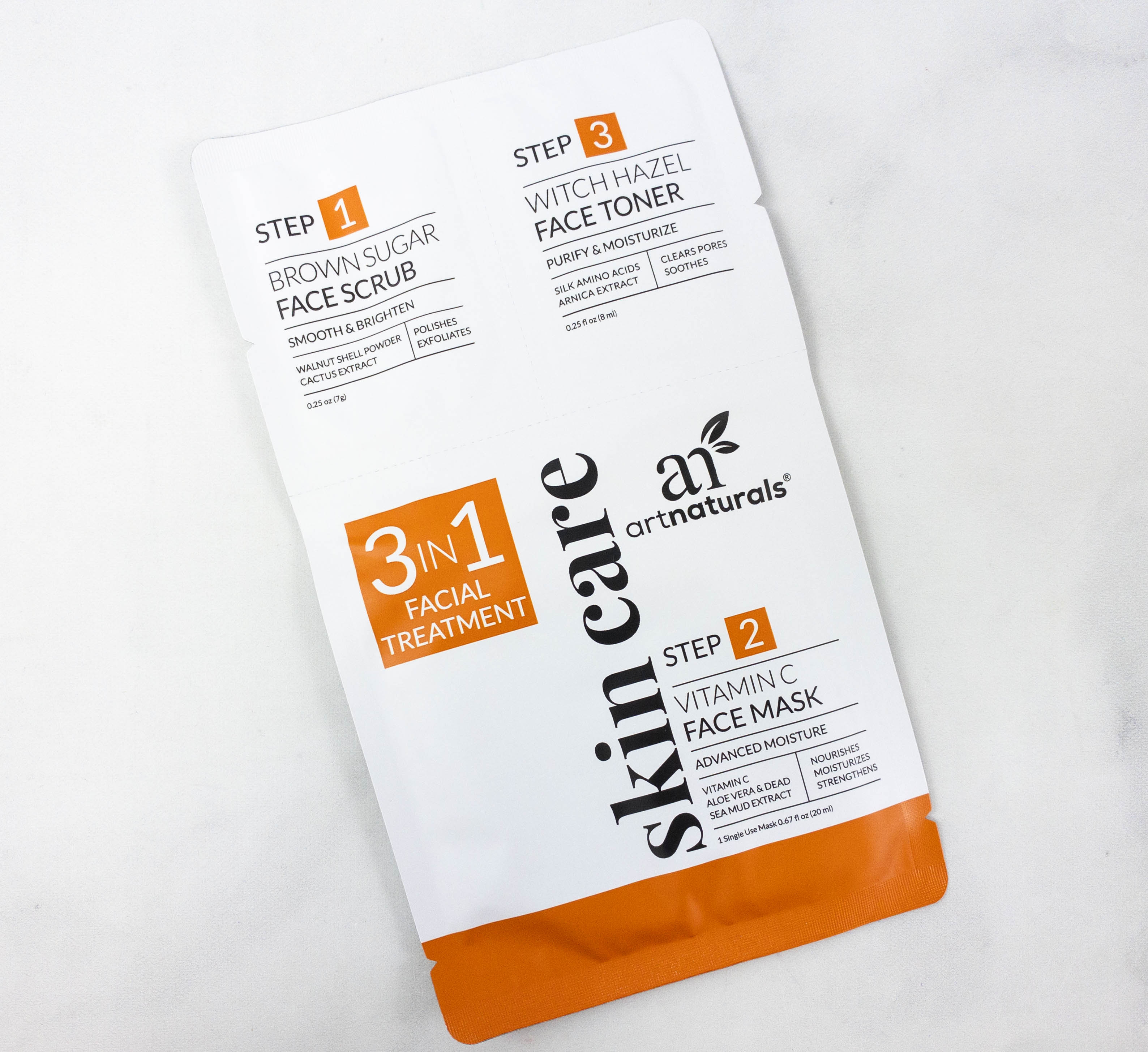 Art Naturals Vitamin C 3-in-1 Facial Treatment ($3.99)  It's a 3-step facial treatment in one pack, which you can easily take with you when you travel. It includes a brown sugar face scrub, a witch hazel facial toner, and a vitamin C face mask.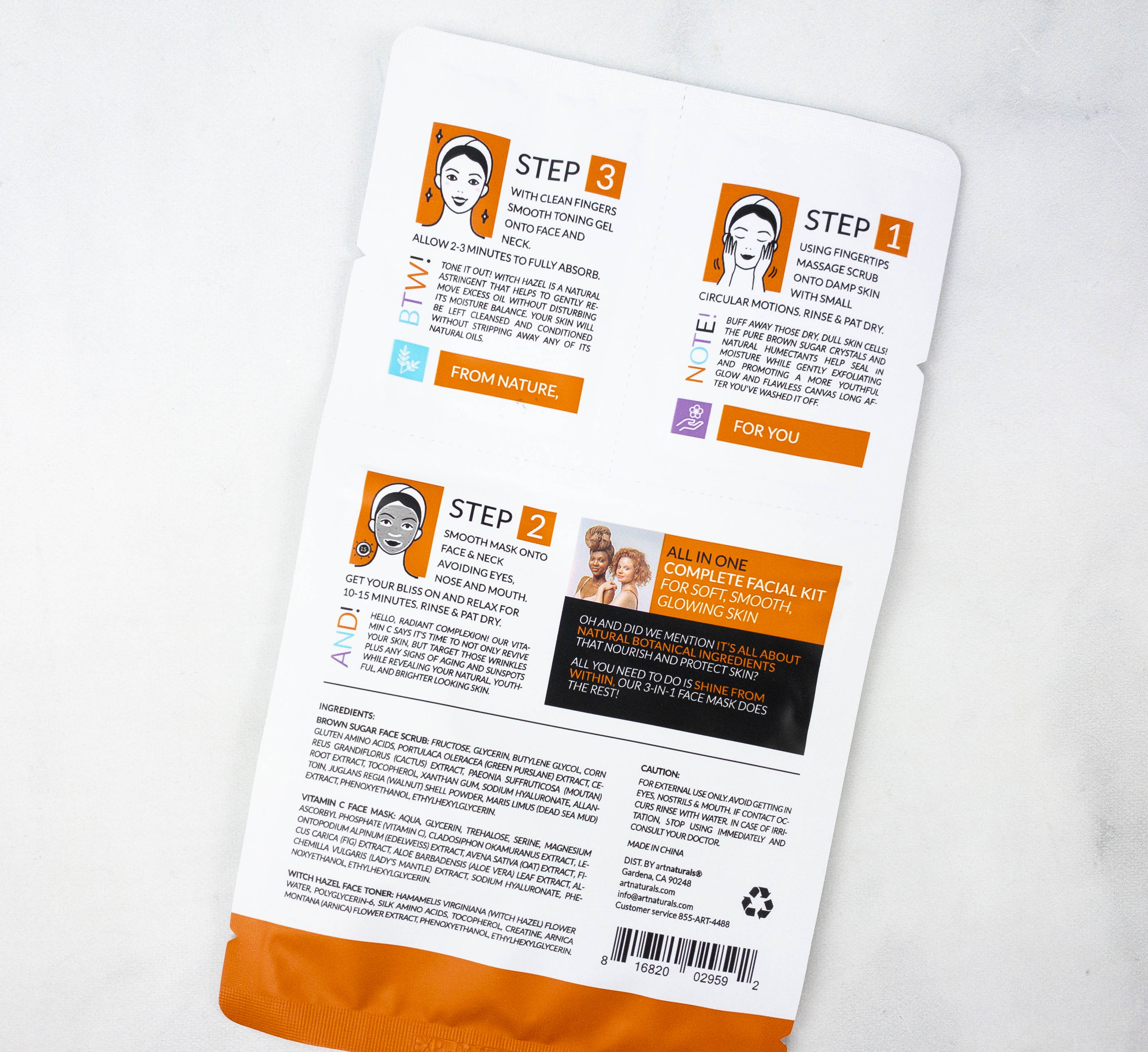 The back of the pack has instructions for each step. First, massage brown sugar face scrub onto damp skin and rinse. For the second step apply the face mask onto face and jawline. Lastly, apply the witch hazel face toner onto face and neck and wait for it to absorb. It's easy to use, plus it left my skin feeling smoother!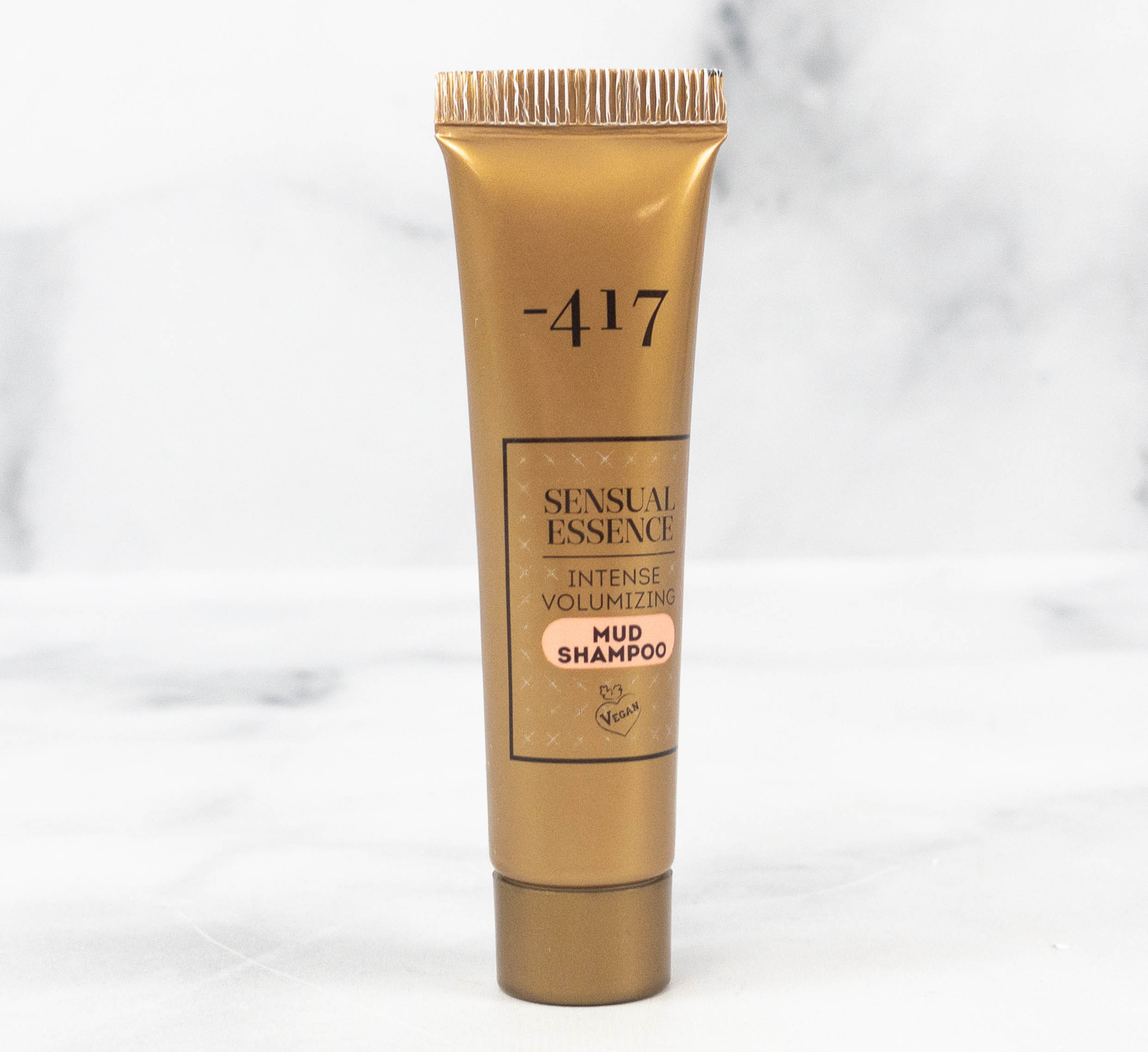 Minus 417 Intense Volumizing Mud Shampoo (88¢) I also received a mud shampoo! Formulated with Dead Sea Minerals, this shampoo draws out scalp impurities so you  get clean and fresh hair and you also get to make sure your scalp is nice and healthy. It's also quite hydrating and it adds a nice volume to my otherwise limp hair!
Note that the Birchbox price is just wrong – it lists this as $22 for 15 ml. Eeek!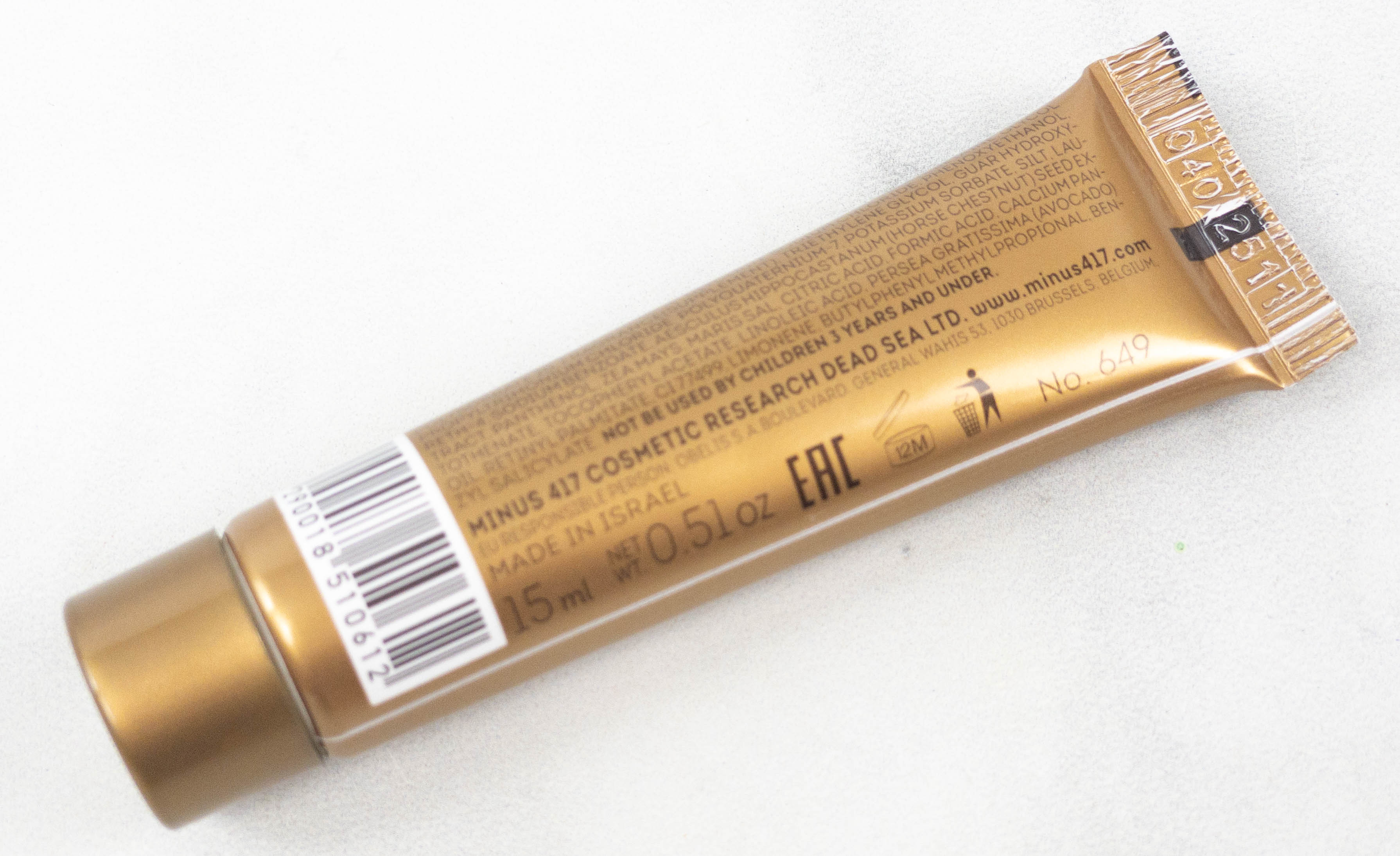 It came in a squeeze bottle and I like it because it makes for easier product dispersal.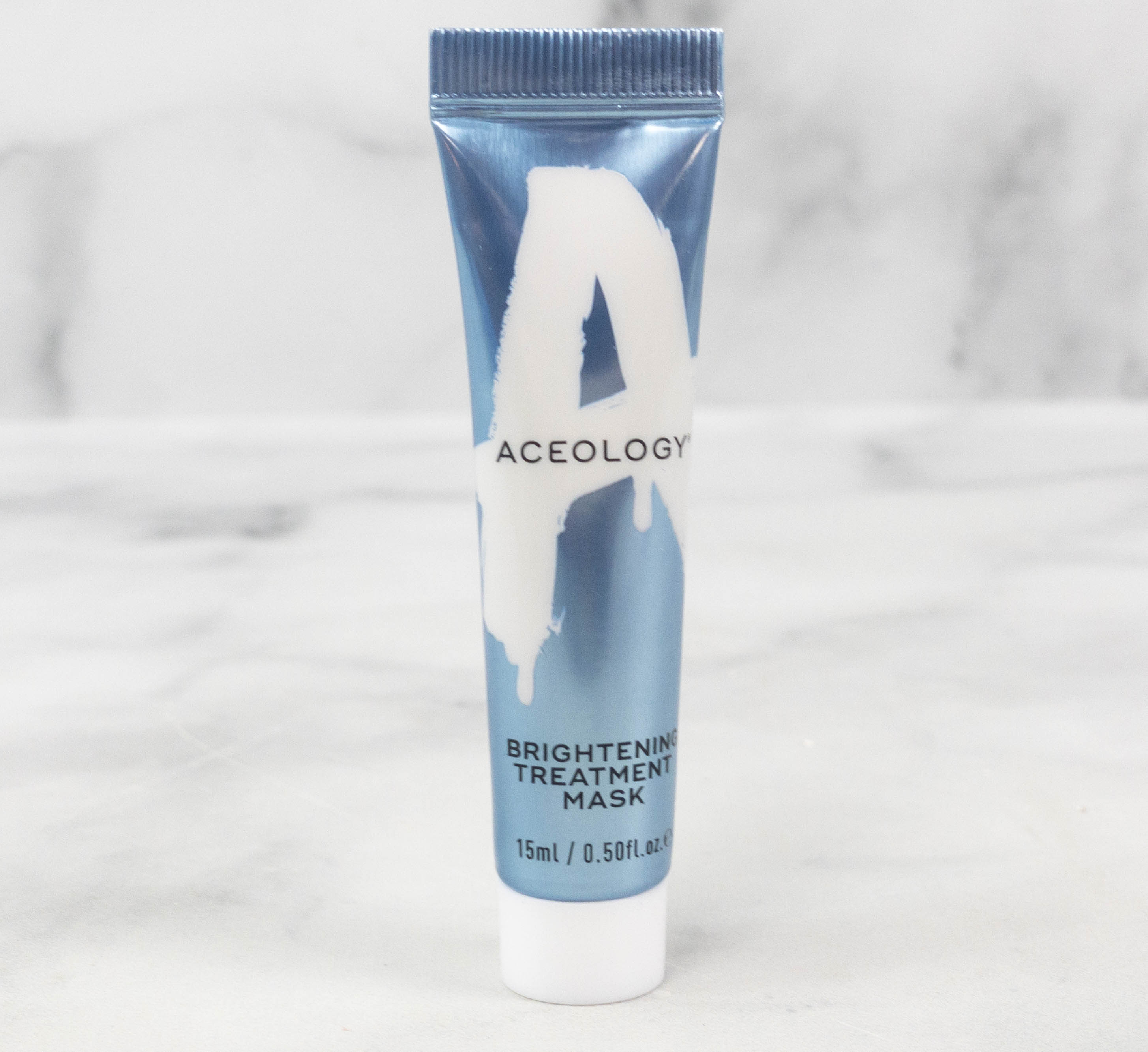 Aceology Brightening Treatment Mask ($15.92) This peel-off mask is specially formulated to help keep the skin nourished and hydrated! It contains niacinamide that is known to have hydrating and anti-inflammatory properties, as well as bitter orange which is a form of vitamin C that helps brighten the skin so it looks more vibrant and glowing! This is quite a pricey product indeed, so it's nice to be able to try it out in a relatively inexpensive subscription box.
To use, just get a generous amount and apply evenly to clean face. Leave it for 30 minutes before gently removing the mask in one single piece.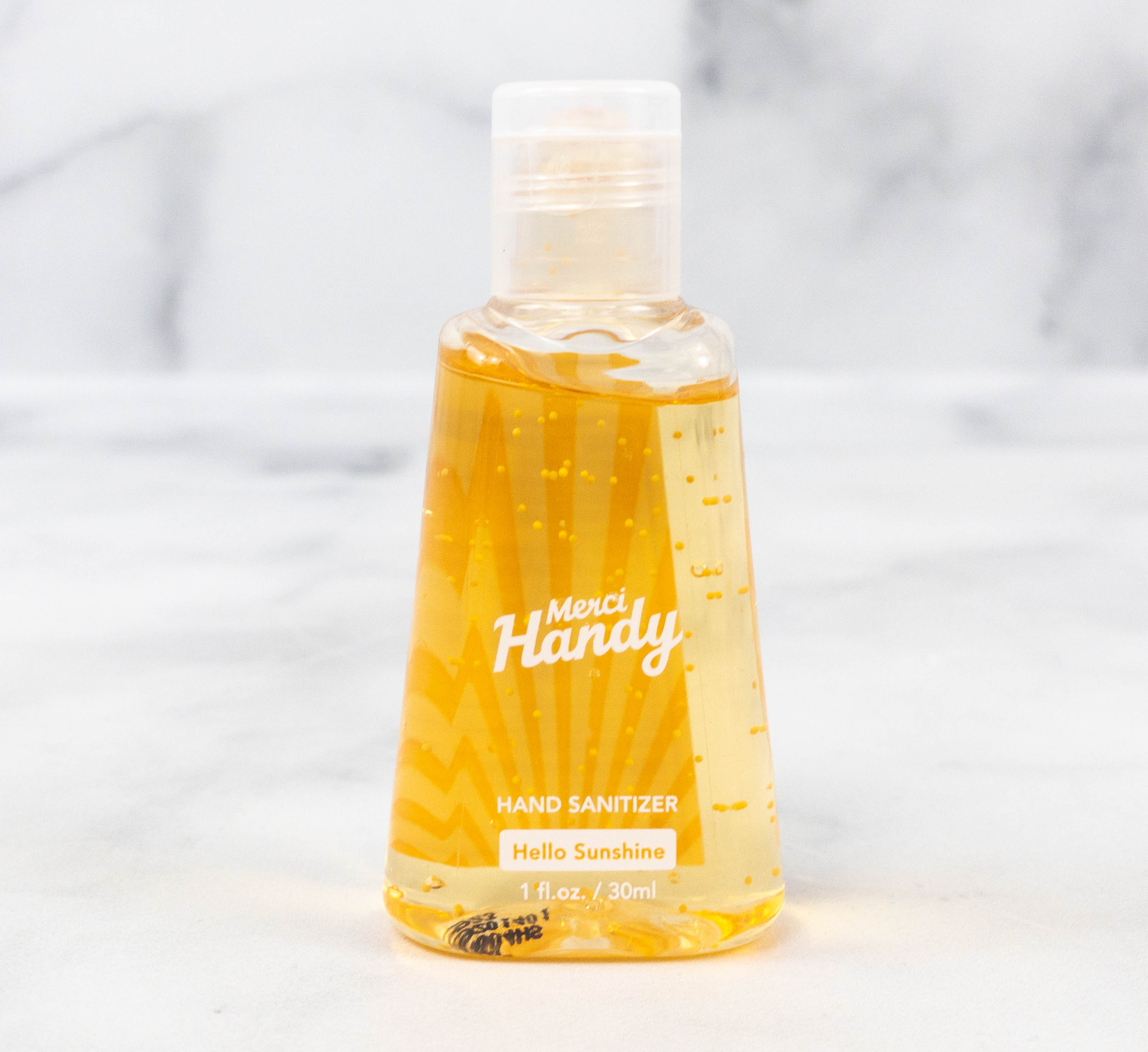 Merci Handy Hand Sanitizer in Hello Sunshine ($4) It's a cute and compact hand sanitizer, perfect for on-the-go use! The cute little container can be easily slipped into a pouch, bag, or even your pocket. I received it in the scent Hello Sunshine, which has lovely floral notes.
It contains 67% of alcohol that kills germs, bacteria, and viruses. Another key ingredient is aloe vera which keeps my hands feeling soft.
Bondi Sands Pure Self Tanning Drops ($25) Here's my choice item, non-comedogenic self-tanning drops! It leaves the skin with a golden glow and it also contains skin-friendly ingredients like hyaluronic acid and vitamin C which keep the skin nourished and hydrated. I didn't realize when I selected this item I'd be getting a full size $25 product!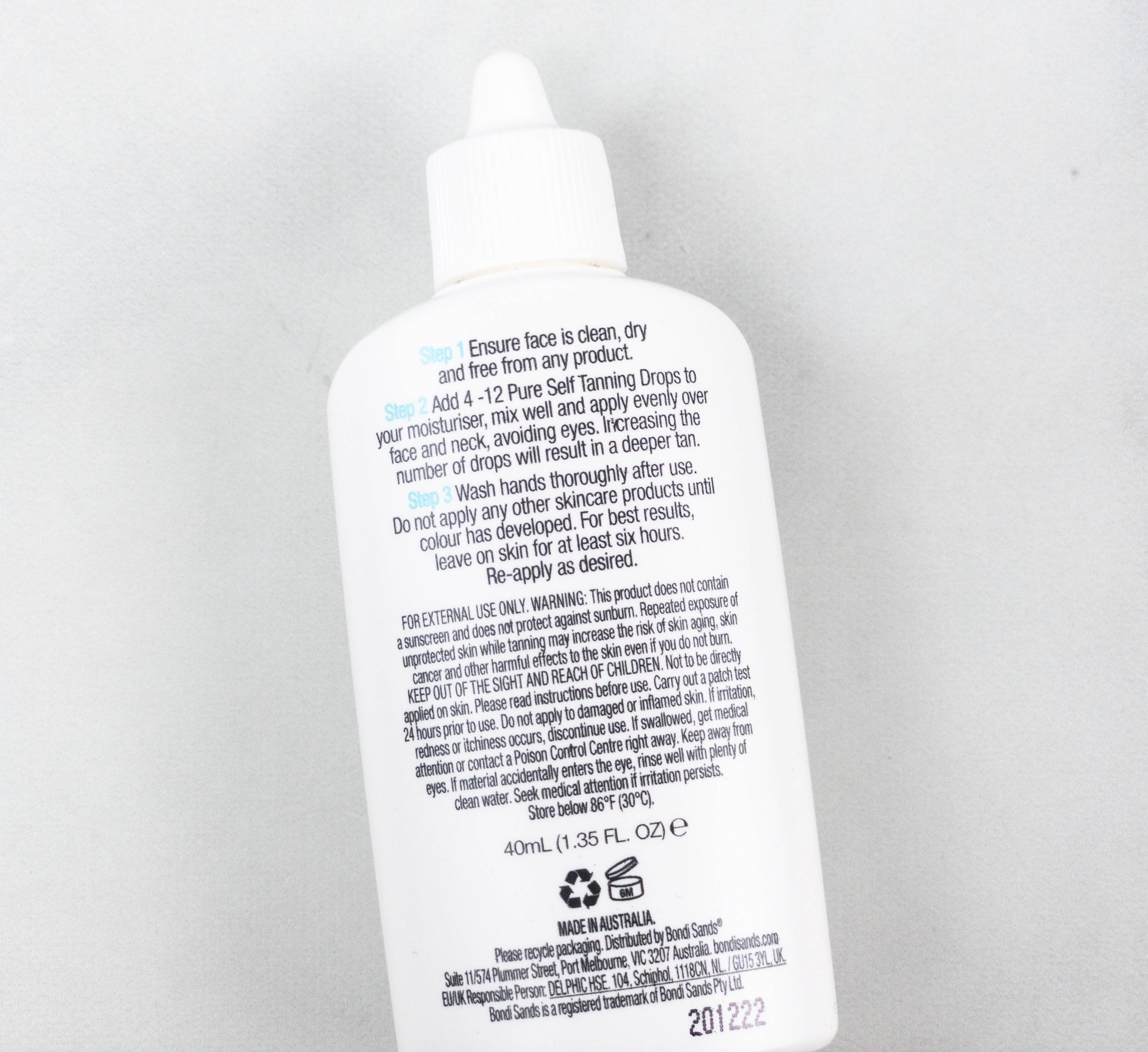 It's ideally mixed with your moisturizer for smooth application. Aside from being non-comedogenic, the formula is also free from fragrances, dyes, and sulphates.
I love my Sample Choice box for this month! It has items I can use for last-minute summer trips, like the self tanning drops and the 3-in-1 facial treatment. I also appreciate the inclusion of the hand sanitizer that's ideal to bring on the go. My favorite item from this curation would have to be the mud shampoo, as it cleanses my hair without drying it out. With almost $50 worth of items, this is such an impressive curation! If you want to sample new brands and beauty items without breaking the bank, Birchbox is a good way to start!
What do you think of the August 2021 Birchbox? What was your favorite item from your box?