The Blueland Oxi Laundry Booster Starter Set is available now – your latest laundry hero to help fight stains and odors, and revive colors and whites! This set is $18 and includes 500g of Oxi Booster Powder (good for 25 loads), plus a tin can to keep your powder!
It's Oxi-Time. Our latest laundry hero is proven to lift stains, revive whites and colors, and fight unwanted odors with a single scoop of powder!

Stains have met their match. Our tried, tested, and proven Oxi Laundry Booster can help lift stains, revive whites and colors and remove odors, all in a single scoop of powder without single-use plastic. Keep your clothes and the planet clean.
This set includes:
1 Forever Tin and 500g (25 standard loads) of Clear Skies Oxi Booster Powder
Comes in Fragrance-Free and Clear Skies fragrance (smells like crisp linens)
Once empty, simply refill with more powder
Refills packaged in compostable paper pouches
Blueland is an eco-friendly subscription designed to reduce single-use packaging waste from your cleanup purchasing habits, and to reduce waste associated with packaging water with your products.
Check out our Blueland reviews to find out more about these cleaning products! So far we've tried everything but the laundry tablets, and we think they all work great.
About Blueland: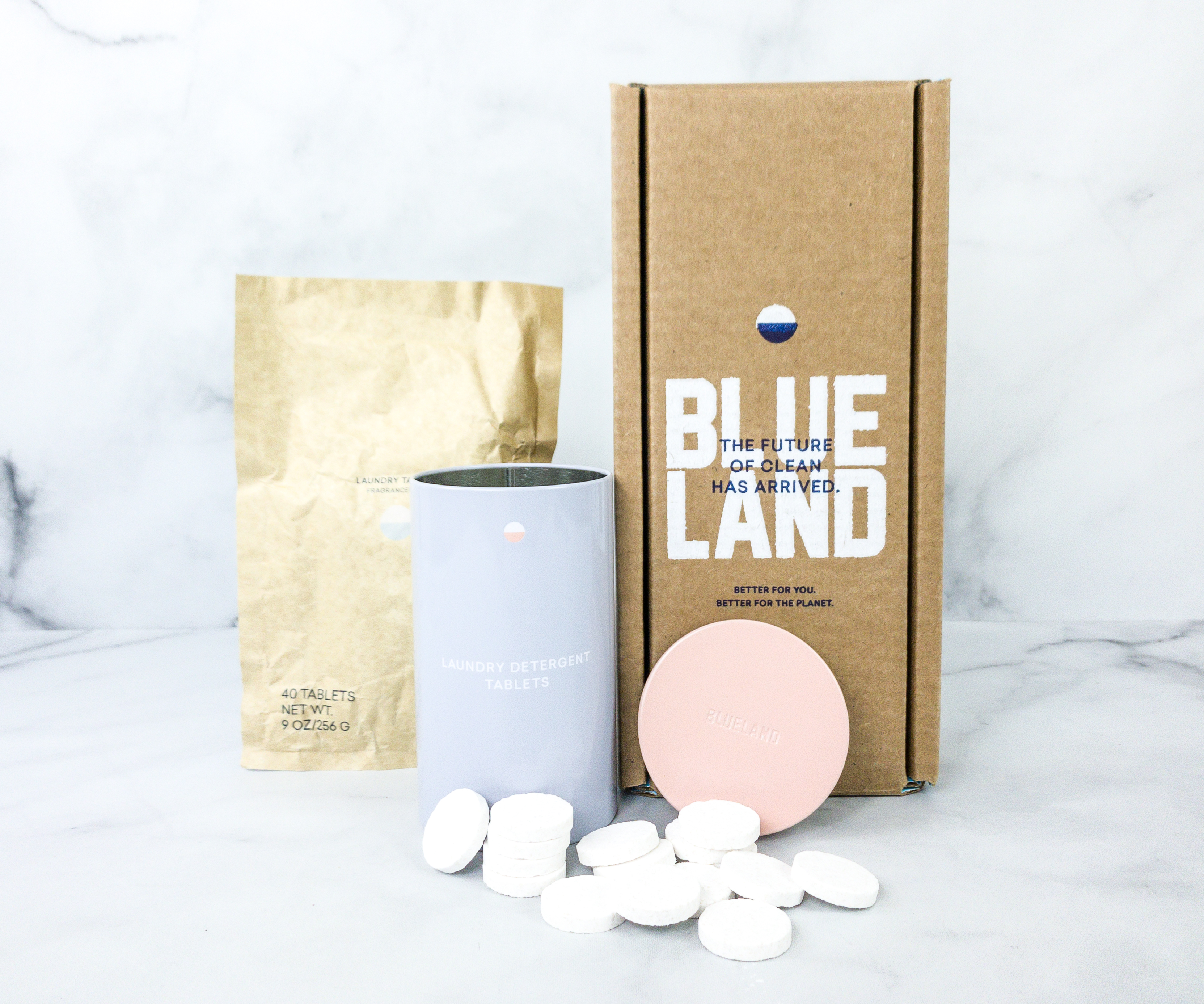 At Blueland, cleaning up our planet starts with cleaning our homes.

Starting with cleaning products – items traditionally sold in disposable plastic bottles, we can eliminate over 100 billion single-use plastic bottles in the US alone because our cleaners live in 100% reusable bottles.

Next? We're innovation-driven and on a mission to reimagine all categories of household packaged goods with innovative form factors and environmentally responsible packaging.
Are you getting Blueland?