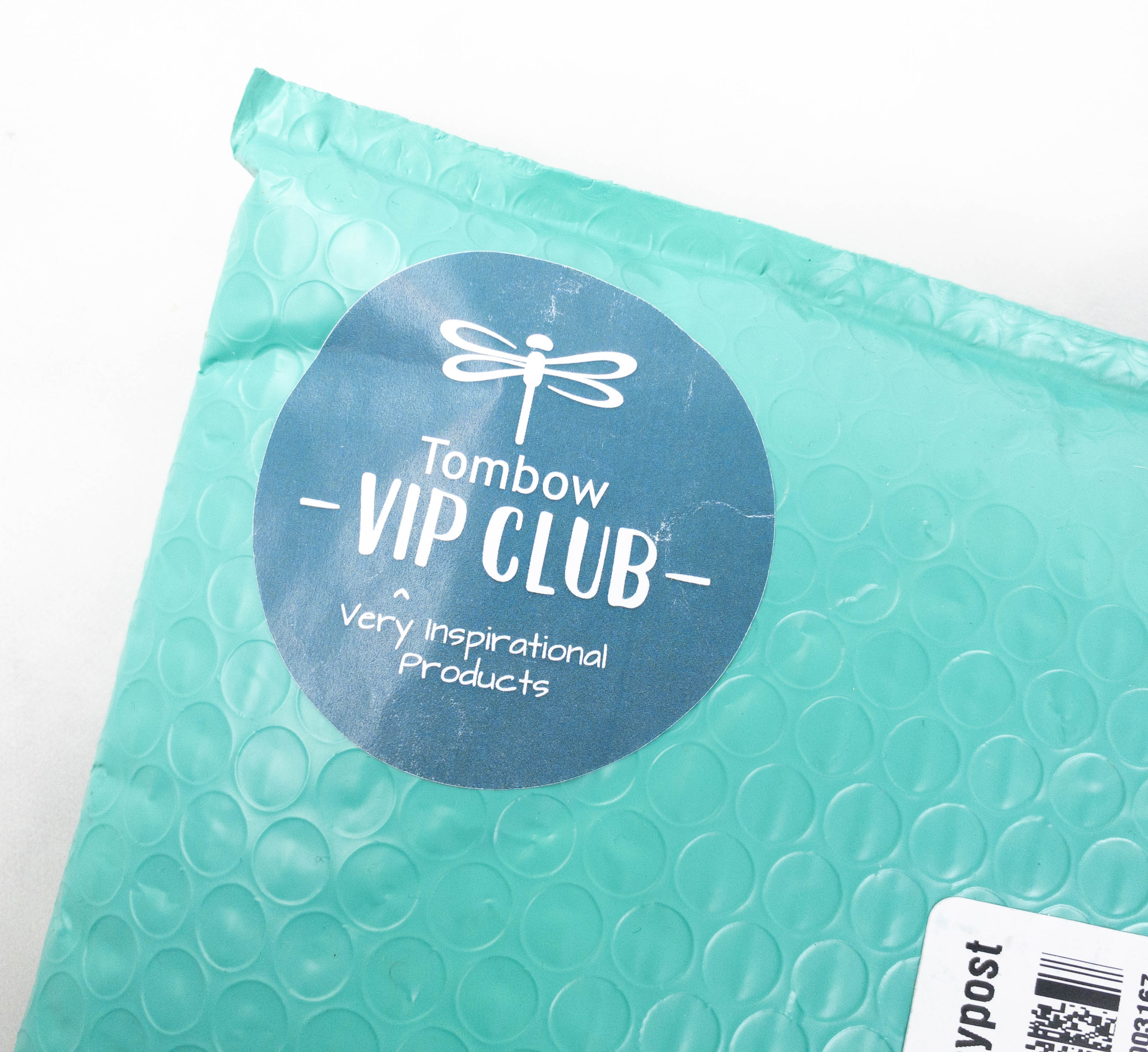 Tombow VIP Club is a one-time purchase box that features an assortment of Tombow products, including exclusive and newly released items that are not even readily available in the US or Canada. The kit costs $20 (at least this quarter, sometimes it's slightly different and priced at $25 or $35), and each curated box will include at least 1 exclusive item and new products. Unfortunately, it's now sold out! You can subscribe to notifications for info when the next one arrives!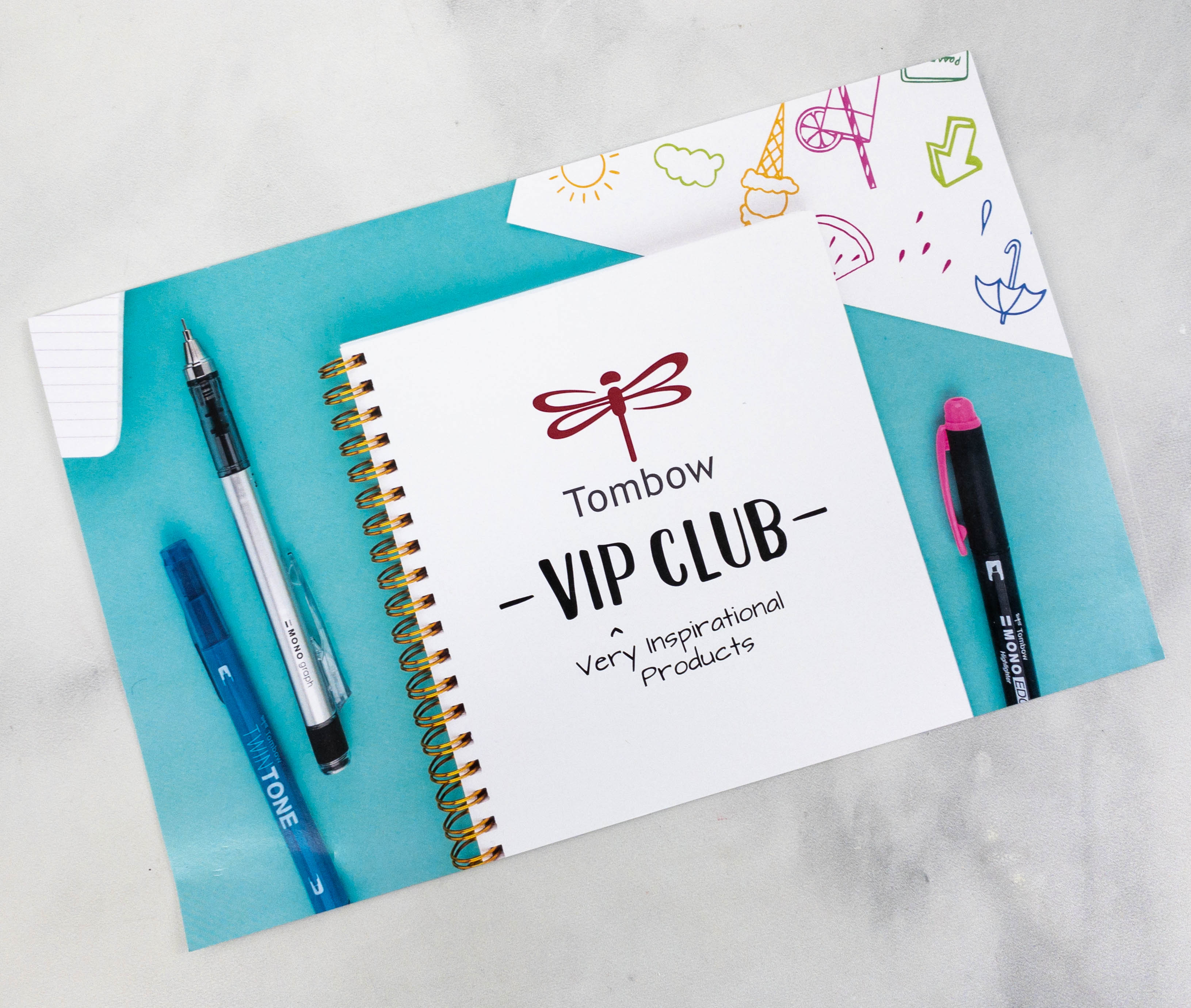 The package. includes an information leaflet.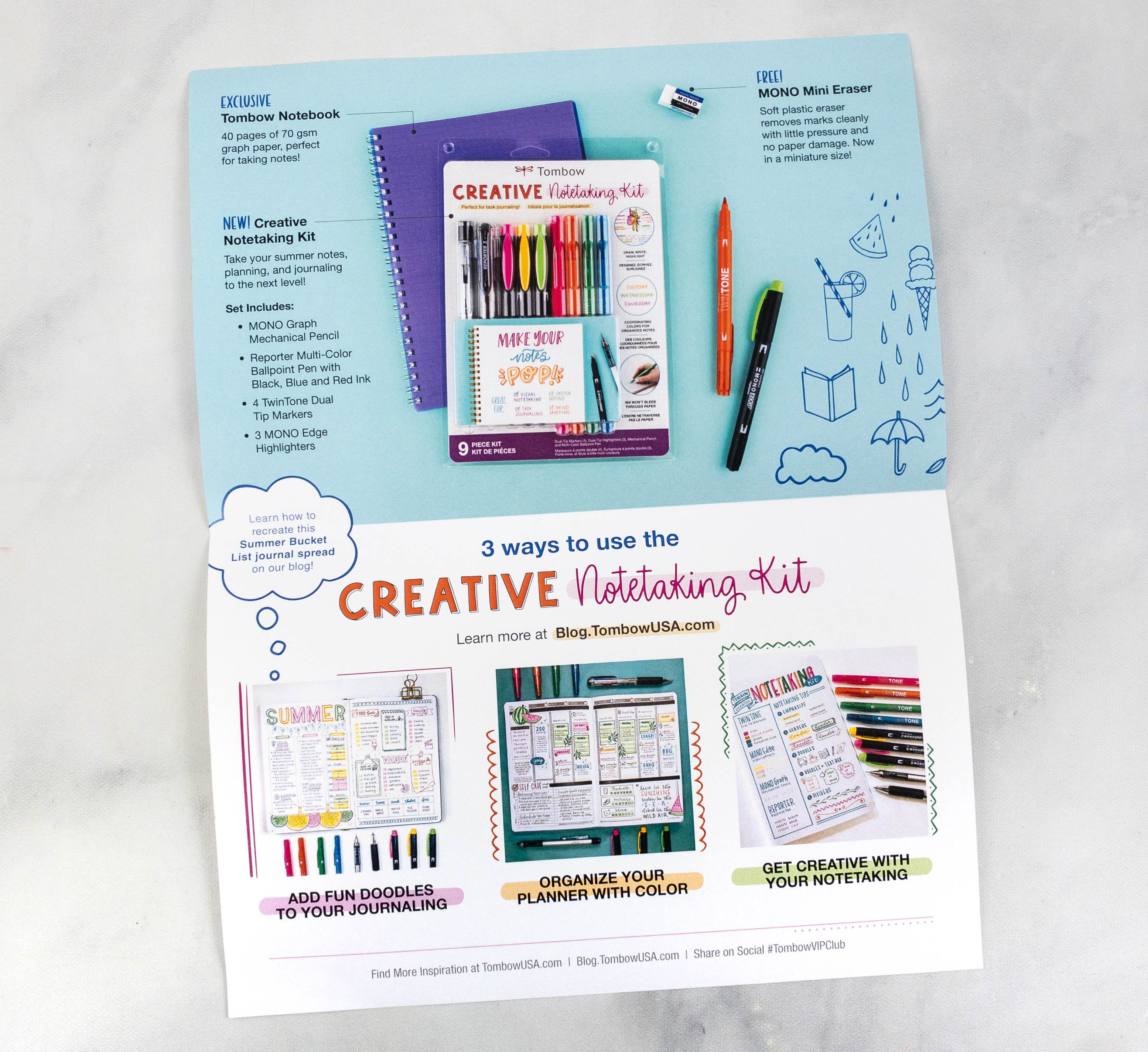 This box is the CREATIVE Notetaking Kit!
A list of all the items in the kit are inside the leaflet.
They also suggested 3 ways to use the Creative Notetaking Kit, which includes adding fun doodles to your journal, organizing your planner with color, and getting creative with notetaking. They posted a full how to for creative notetaking on their blog.
Everything in the Tombow VIP Club July 2021 Creative Notetaking Kit!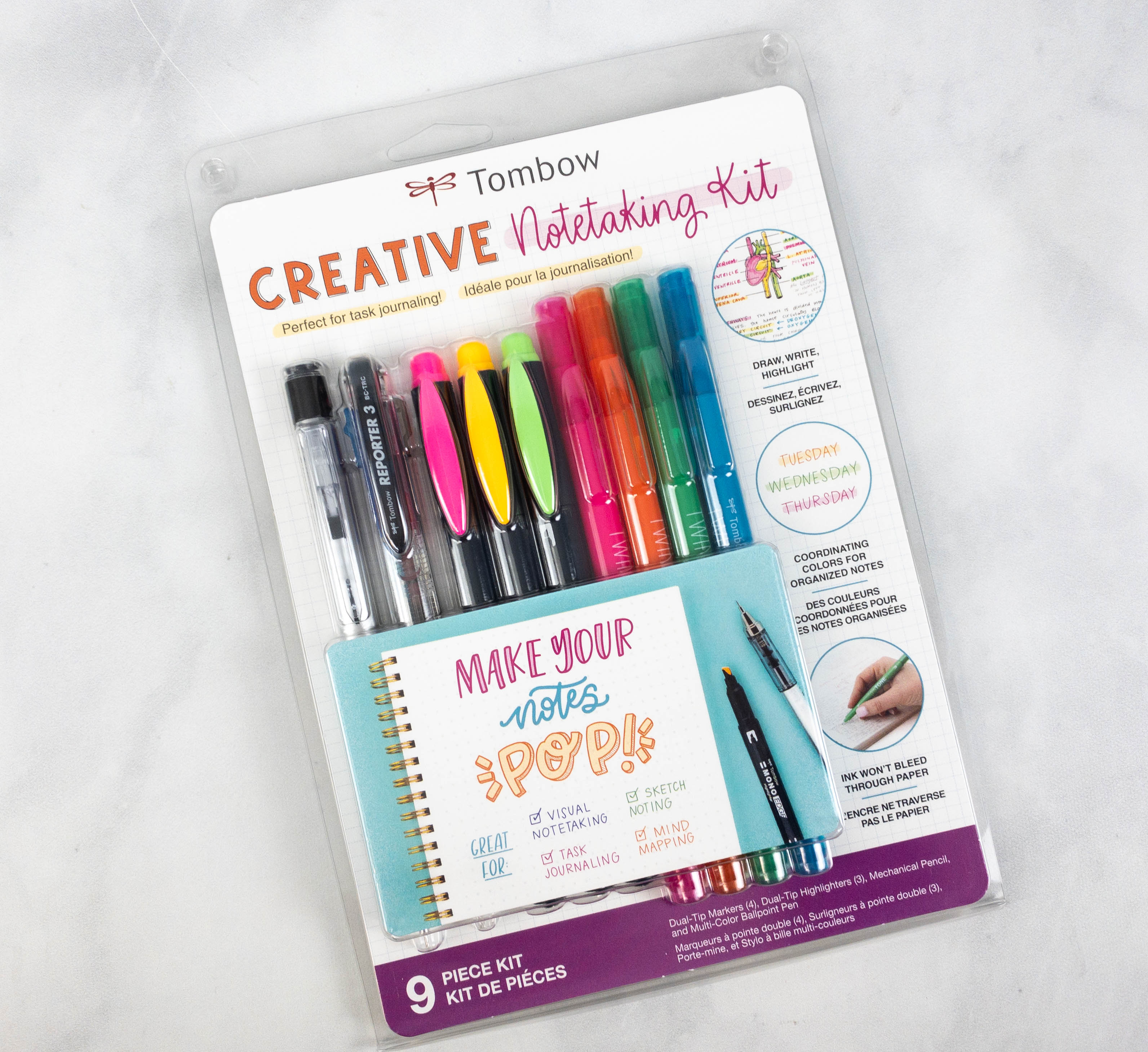 Creative Notetaking Kit ($19.99) This 9-piece kit contains tools that can be used to customize, organize, and decorate your notebook! As the packaging suggests, these materials are also ideal for visual notetaking, task journaling, sketch noting, mind mapping, and more.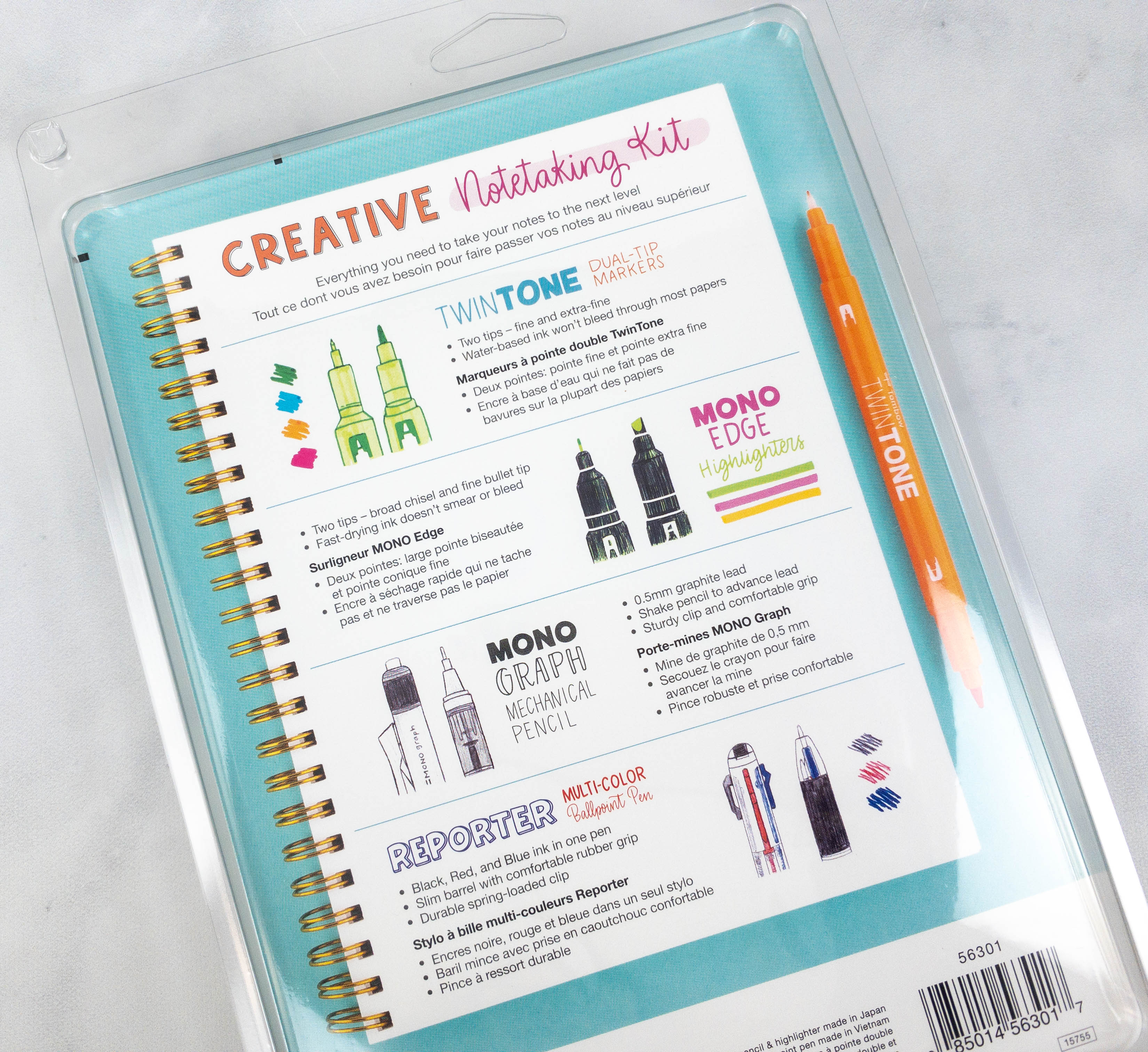 According to the label, the kit includes 4 TwinTone Dual-Tip Markers (Pink, Carrot Orange, Green, Turquoise Blue), 3 Monograph Mechanical Pencils (Pink, Golden Yellow, Yellow Green), and 3 Reporter Multi-Color Ballpoint Pen (Black, Red, and Blue ink).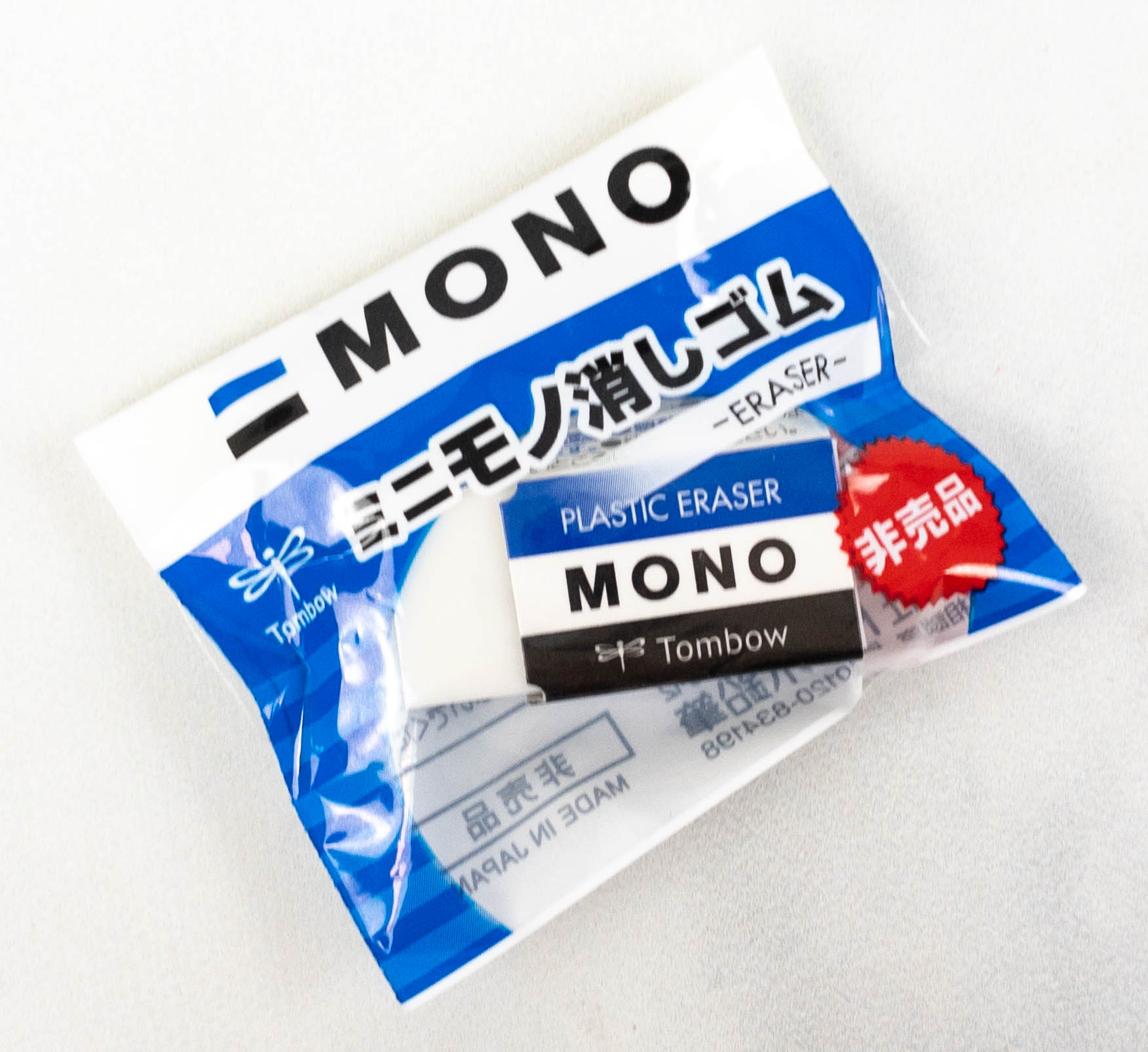 MONO Mini Eraser ($0.89) The box also includes an eraser that can eliminate mistakes with less effort while avoiding damage on the paper's surface.
Exclusive Tombow Notebook. Of course, there's also a notebook so I can start with creative notetaking right away! It has a semi-transparent purple cover, and it's ring bound so it's easy to turn the pages.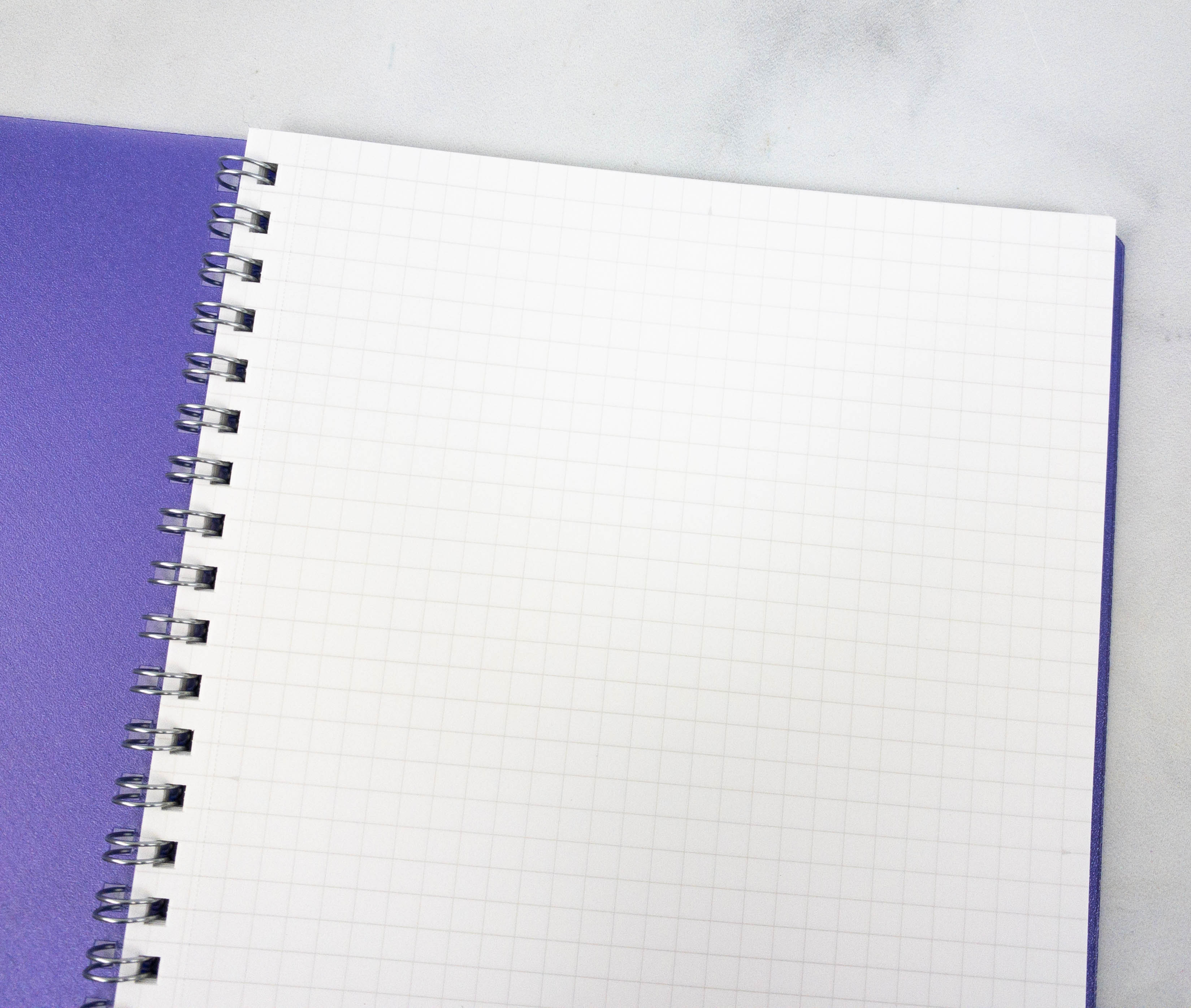 The pages are gridded, which is perfect for keeping notes organized. I also like the paper quality. It's smooth and pens don't bleed through it!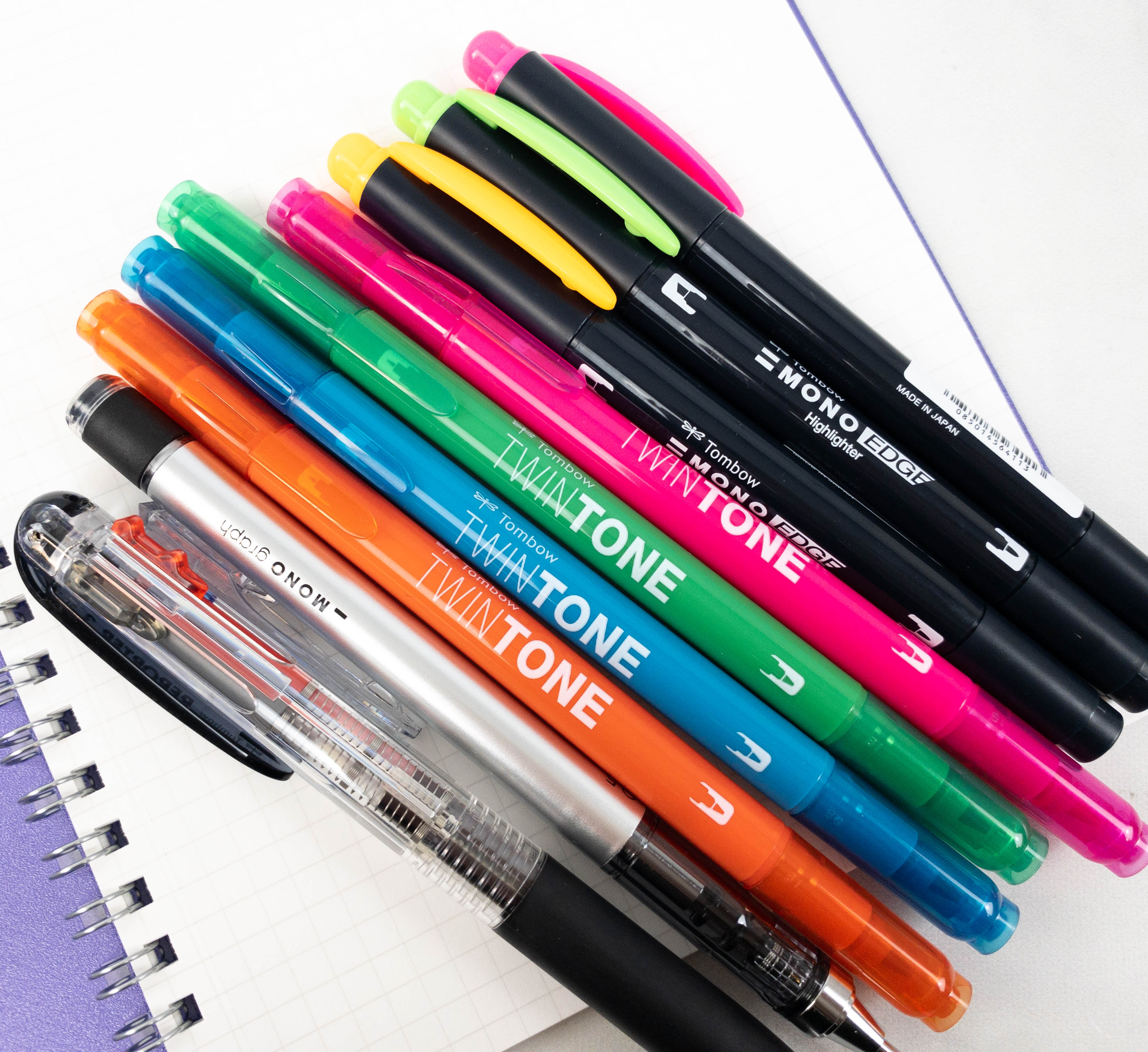 I like the variety of writing instruments they included in the kit. There's a ballpoint pen for the main text of my new journal notebook, markers in different colors for making headers, and highlighters for marking important information. There's even a mechanical pencil so I can doodle or draw with ease!
My favorite among the writing instruments is probably the dual-tip markers because they produce such bright colors!
I love Tombow's Creative Notetaking Kit! It includes lots of tools that help make notetaking more fun and enjoyable. There are markers and highlighters that come in nice colors, plus they don't bleed on paper! Also included is a ballpoint pen that contains different colors in one barrel plus a mechanical pencil for drawing. The notebook is a nice addition to the box as well! If you're looking for new tools for your creative pursuits, this box is worth trying. I love that they offer something unique in each box they release. Also, if you're planning to take classes on Skillshare or already taking one, this kit would be quite useful!
What do you think of this quarter's Tombow VIP Club?