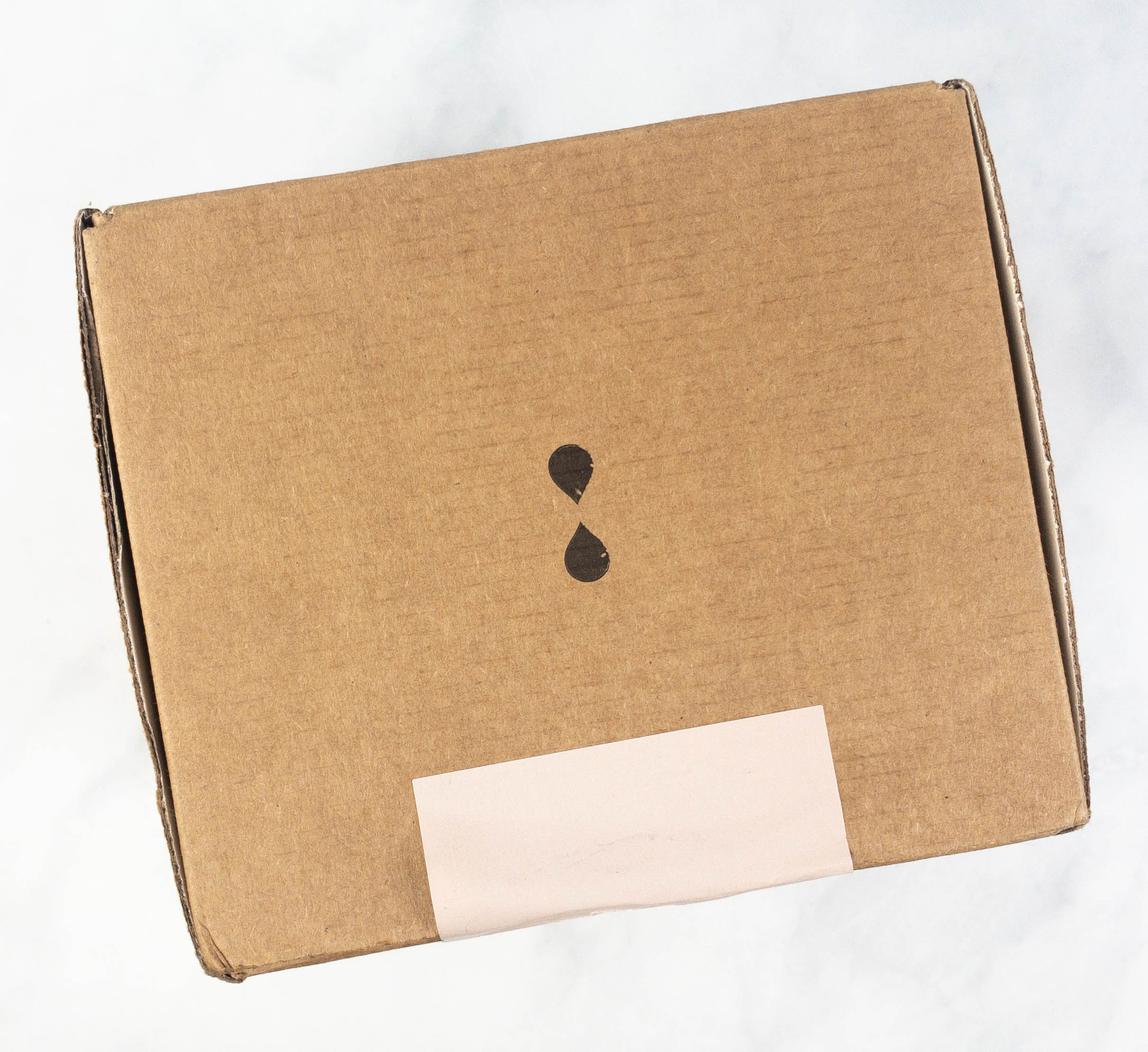 Thinx BTWN provides period underwear for teens and tweens. A sub-brand of Thinx, they promote reusable underwear that has period-proof tech to absorb menstrual flow. If you want to break the cycle of disposable period products, this is one of the top period panties brands to check out. They offer different designs from Super Bikini, Super Brief, Super Super Shorty, and even Super Sleep Shorts.  All the Thinx BTWN undies are $23 a pair, but you can stock up and save up to 20% if you purchase 7 or more pairs! This is over all of the Thinx brands, too!
This is the review of the Thinx BTWN Fresh Start Period Kit ($59). It includes a mix of 3 styles (Brief, Bikini, and Shorty) to last an entire cycle.
You can choose between Basic (plain colored period undies) or Stars (a mix of printed and plain colored period undies). Our review features Stars!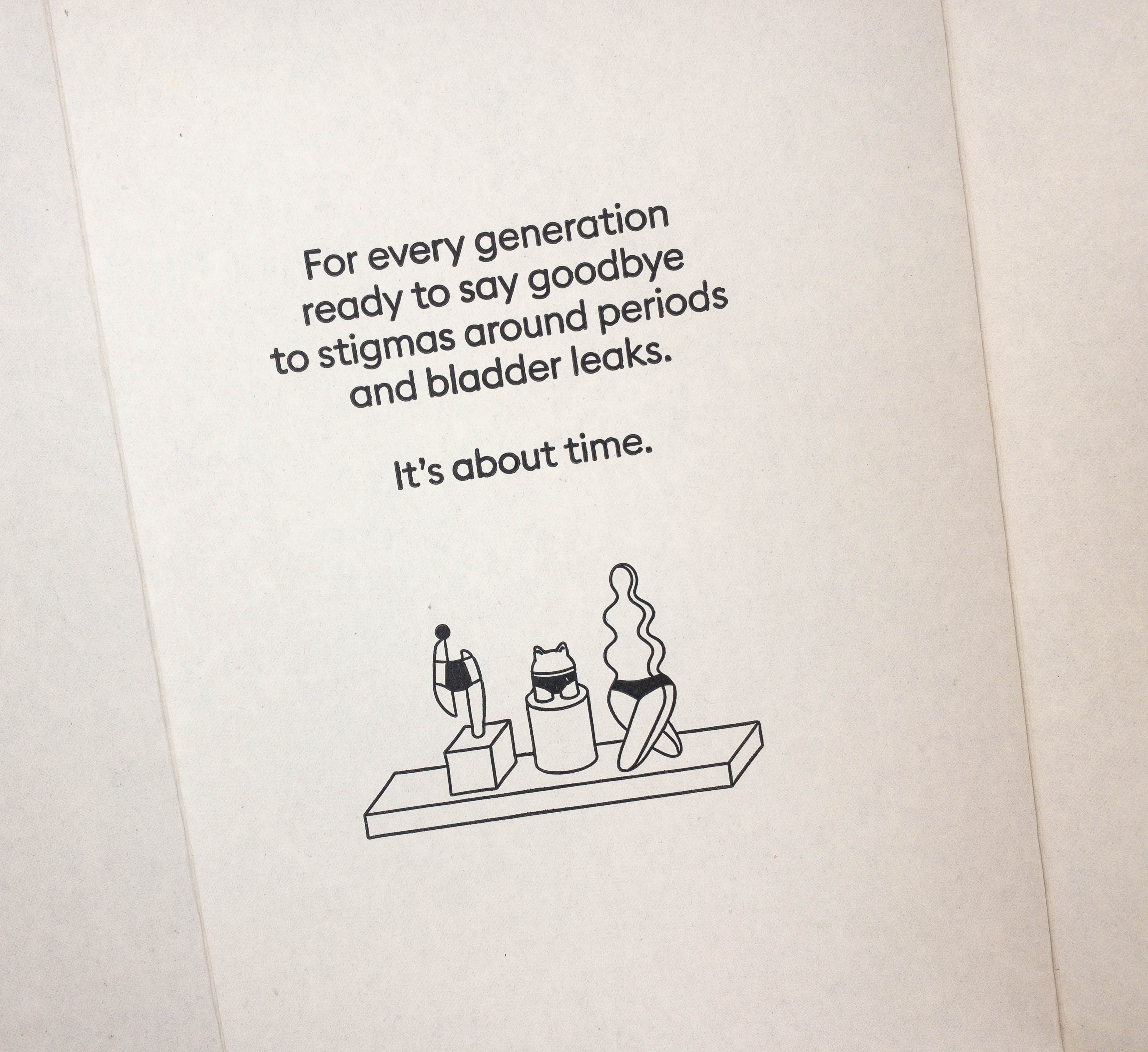 For every generation ready to say goodbye to stigmas around periods and bladder leaks. It's about time.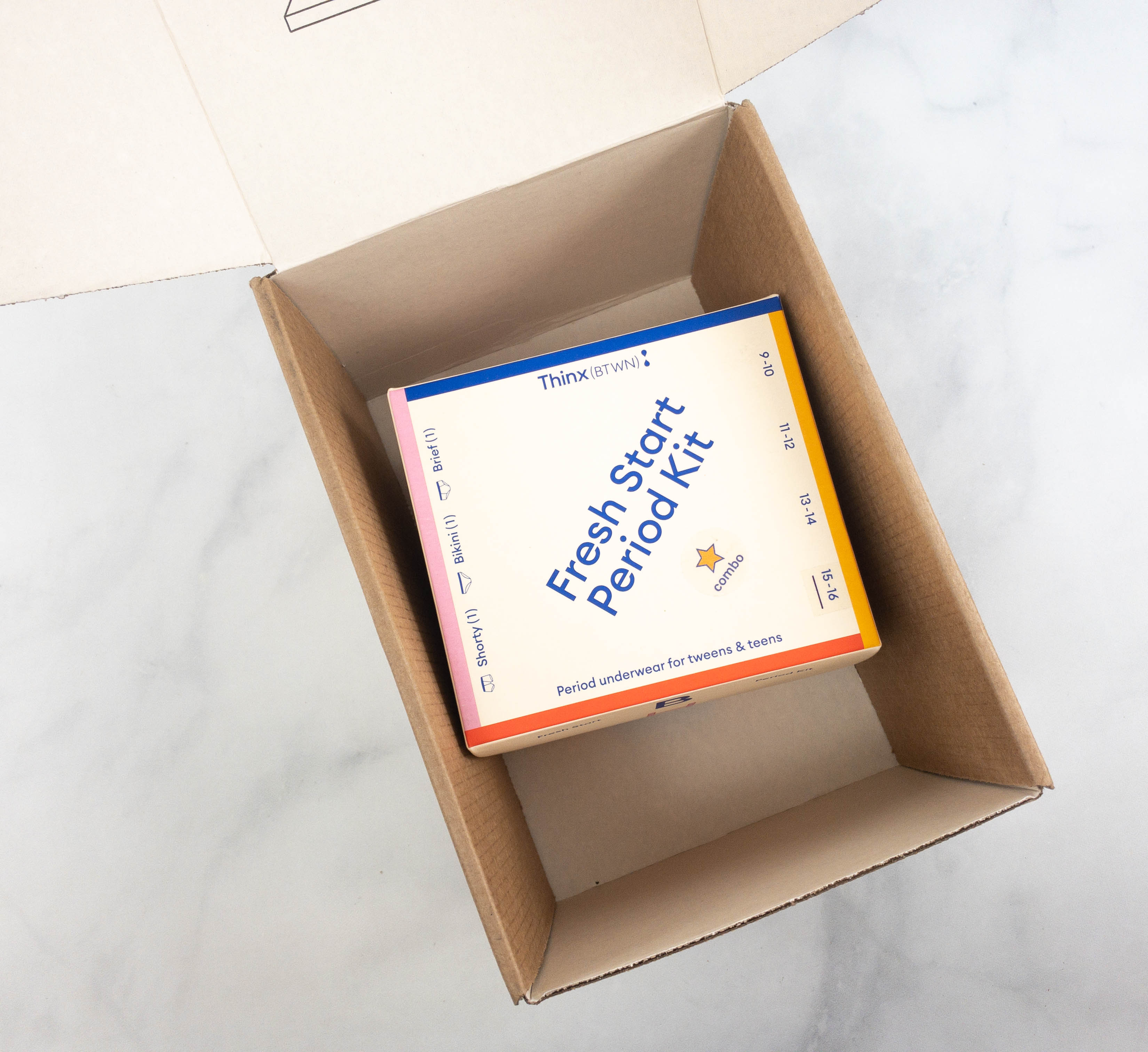 The undies were packed in a smaller box inside the main box.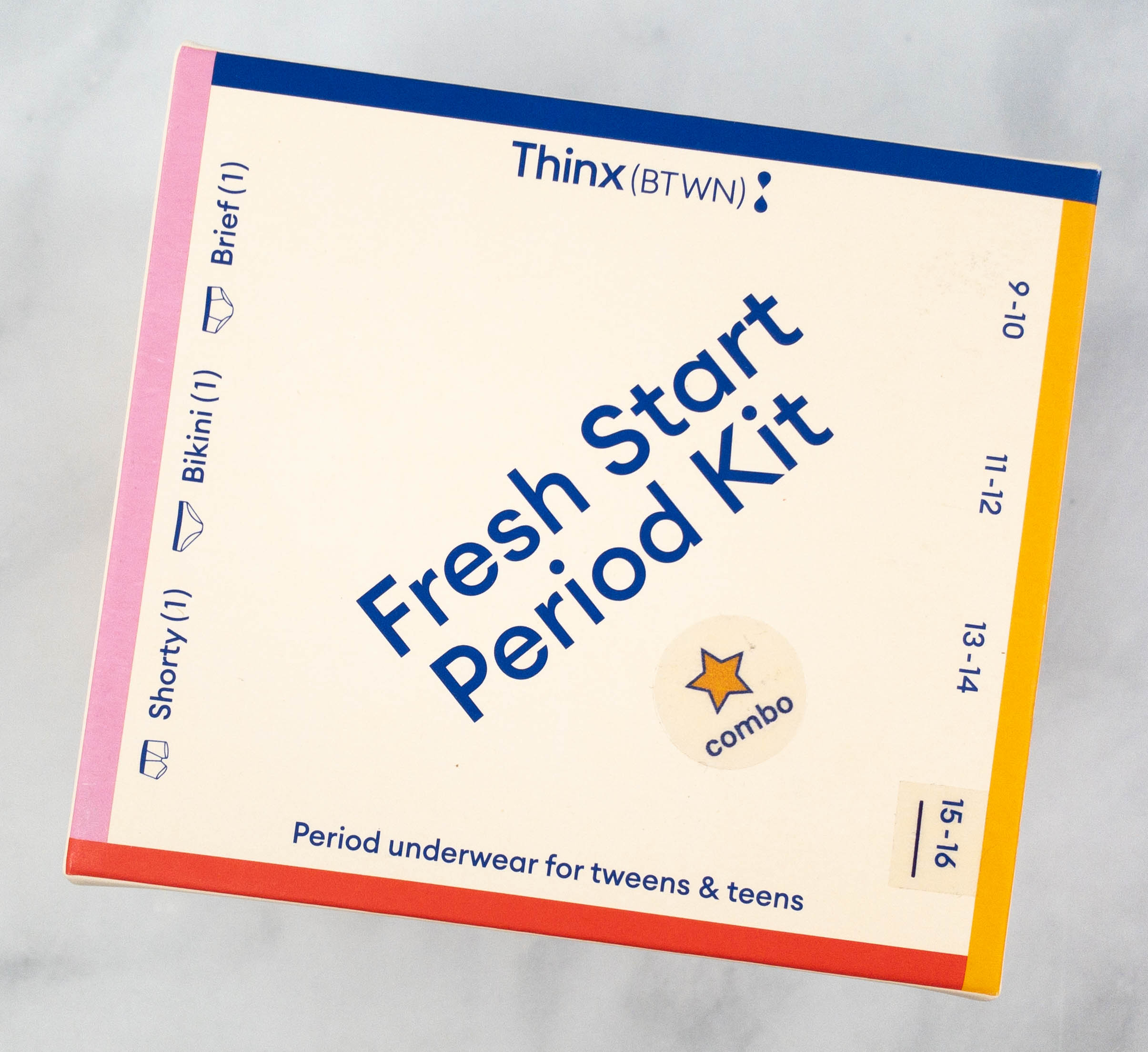 On top of the box, there's a list of the box contents along with the size.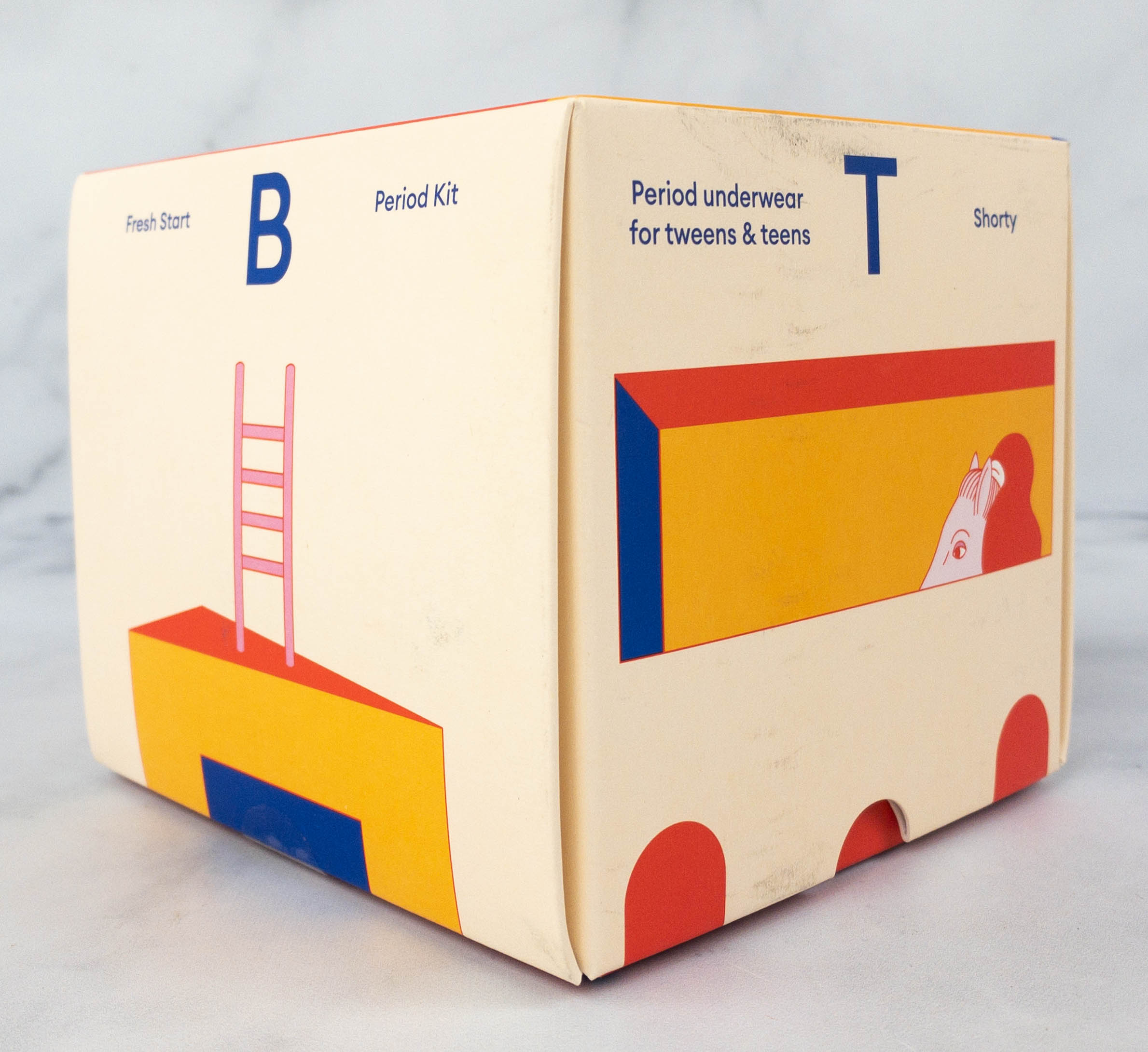 The box is unique and colorful!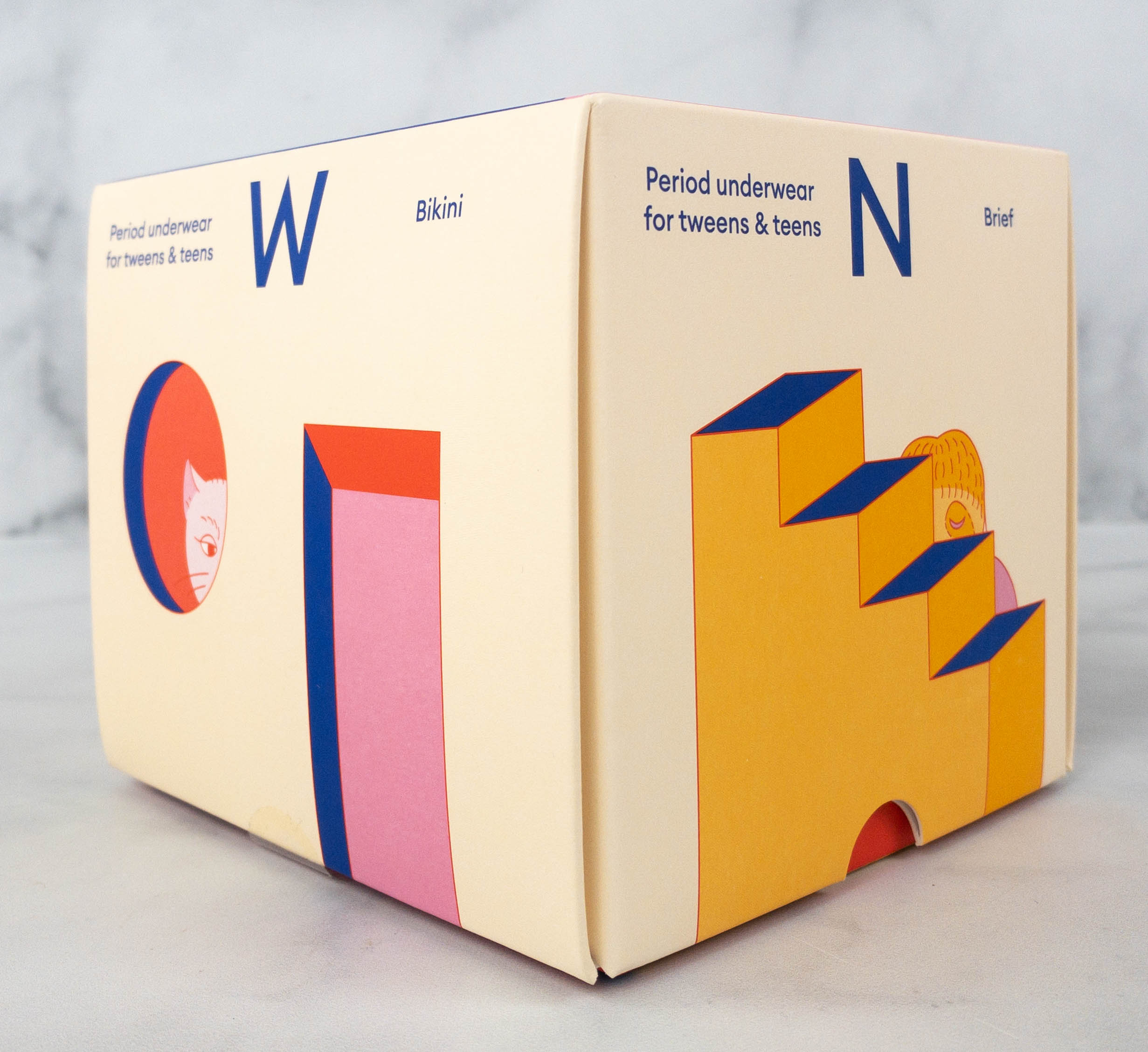 Each side even has a cute illustration.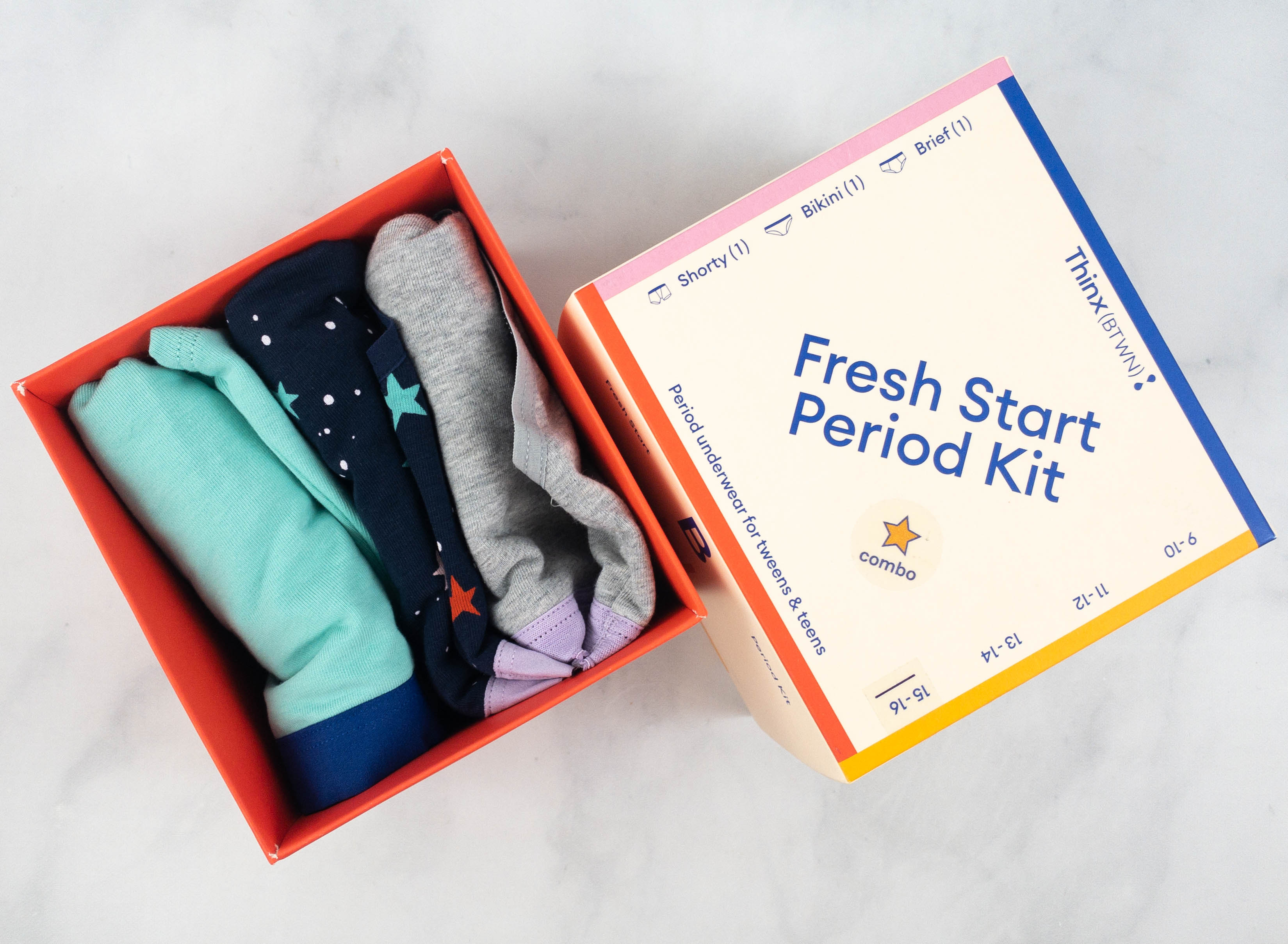 All in all, there are 3 undies inside the box: a Brief, Bikini, and Shorty.
The body of these leak-resistant and absorbent period undies are made with 95% organic cotton and 5% elastane, while the gusset is 100% Polyester, breathable PUL.
If you're not familiar with period underwear, you use these in place of other disposable (or reusable) menstrual items. Wash them out in the sink and put in a mesh bag to throw in with your wash (no fabric softener, please!).  They recommend washing these new undies first before using them. Tumble dry low!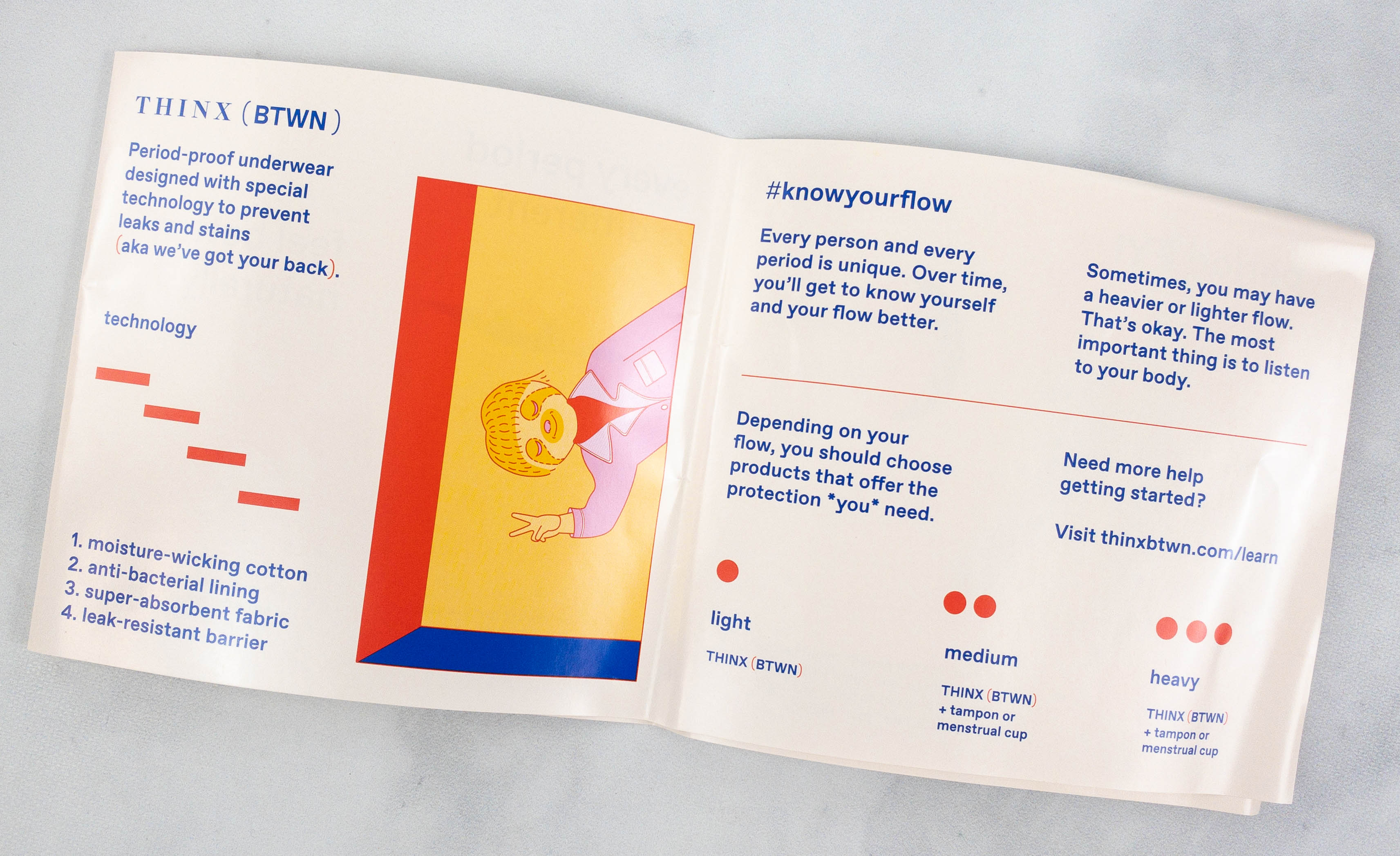 Thinx BTWN notes that if you have a medium or heavy flow, you might need to add a tampon or menstrual cup. Since they hold 5 tampons' worth, I imagine needing to double up is actually fairly rare.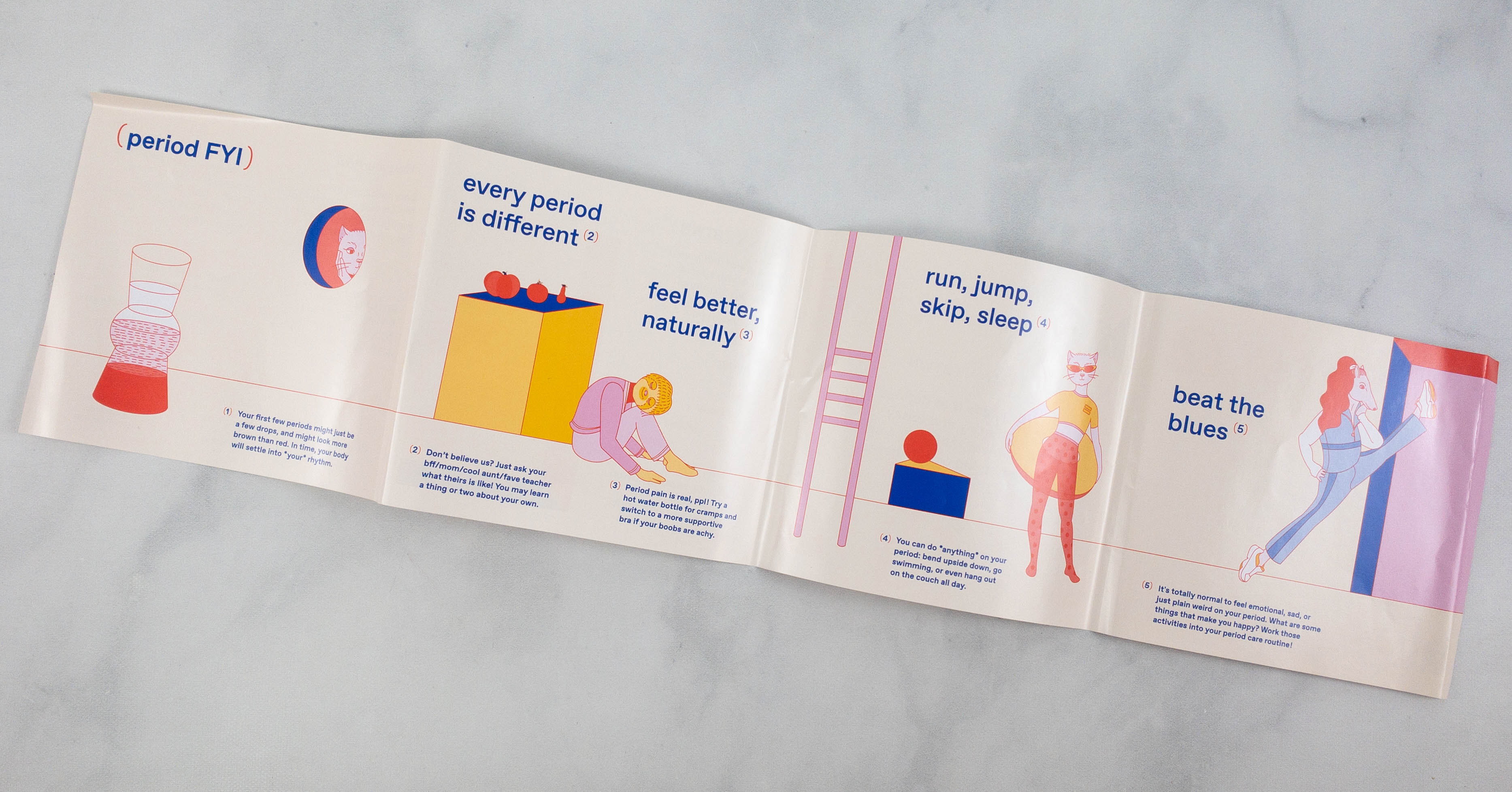 Of course, they also provided useful information about periods, like how every period is different and how to feel better naturally when you're on your period.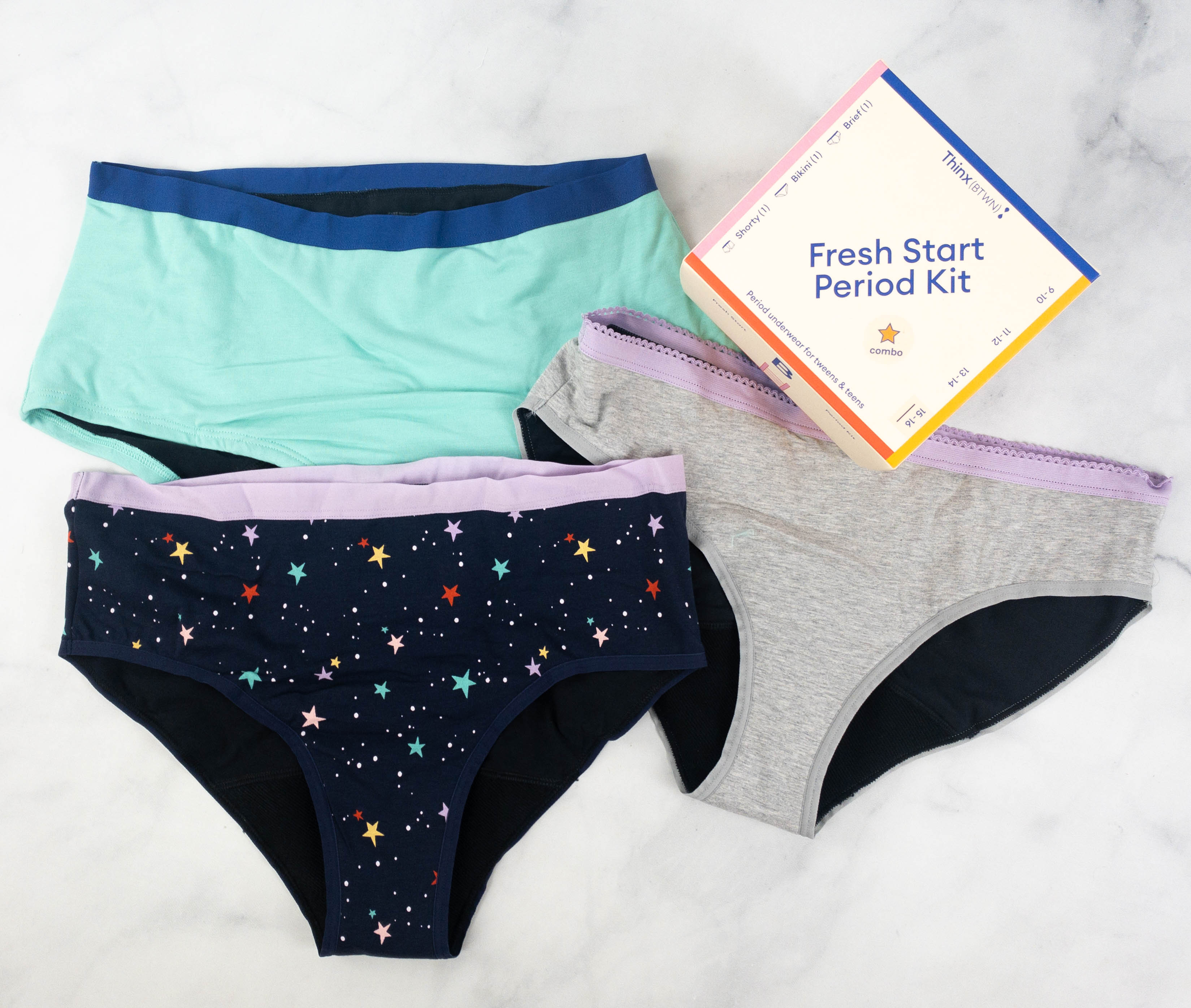 Everything in the Thinx (BTWN) Fresh Start Period Kit!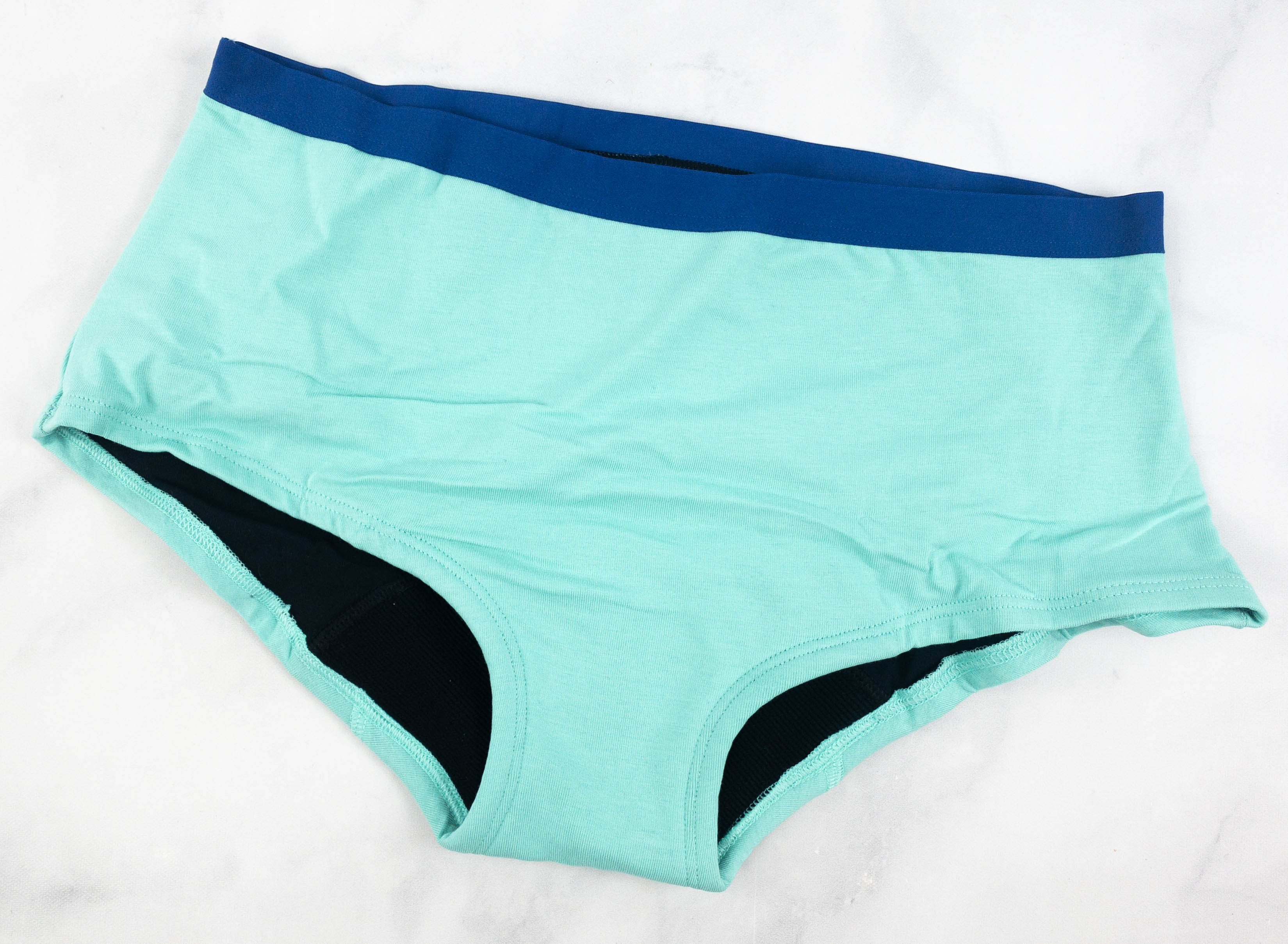 Super Shorty in Dragonfly ($23) First up is Super Shorty in Dragonfly design! It's a cute aqua-colored underwear with a blue lining. This can absorb up to 5 regular tampons' worth of period. It's made with organic cotton and it provides full coverage with a little extra on the leg so you get all the support you need.
The cuts are designed just for tweens' bodies!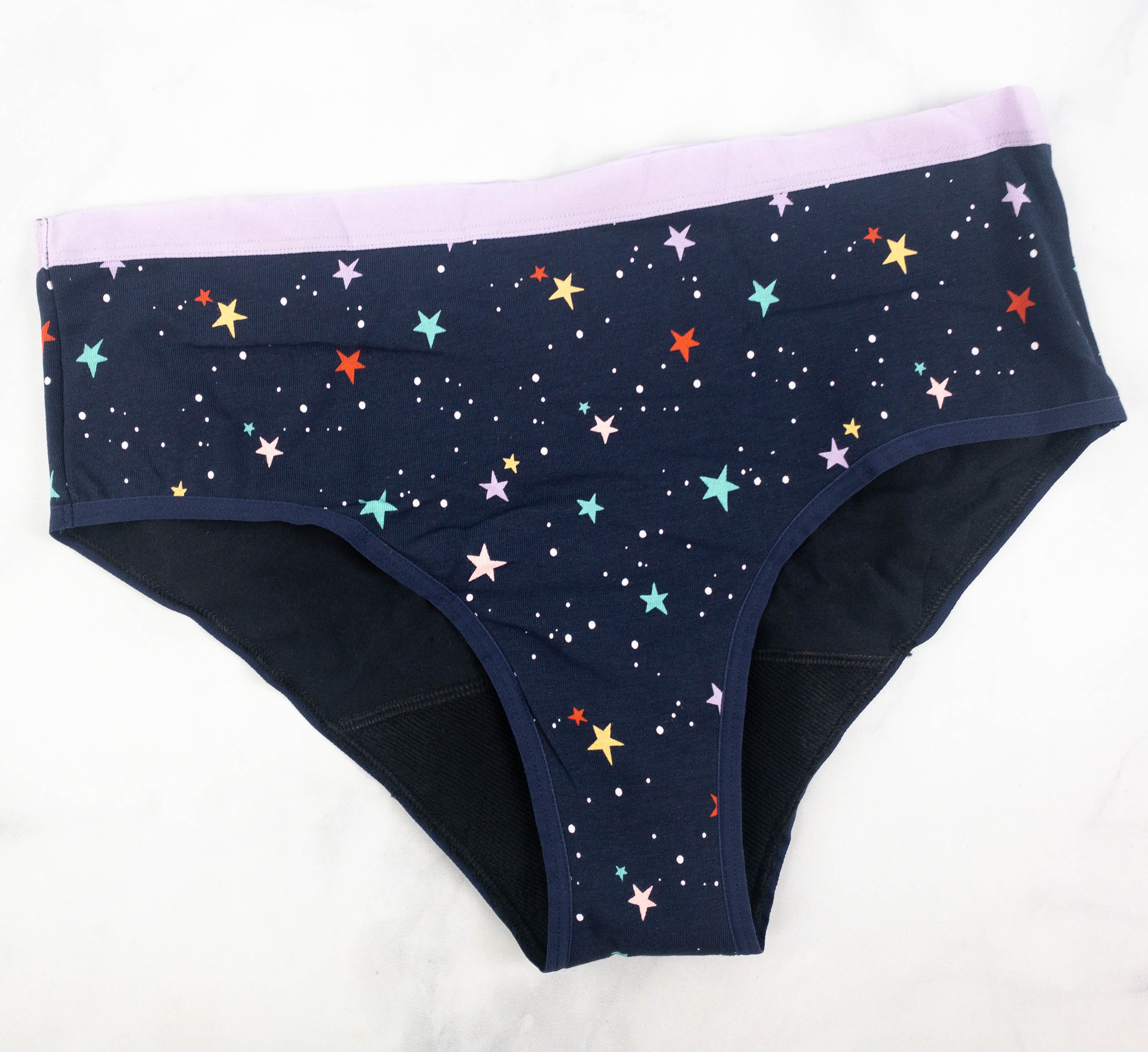 Super Brief in Stars ($23) Next is a Bikini in Star design, which has a navy blue base and star prints in different colors. This one can also absorb up to 5 regular tampons' worth while still providing comfort. This has a classic and comfortable style with a higher cut for more freedom in movement.
The liner wicks moisture and controls odors.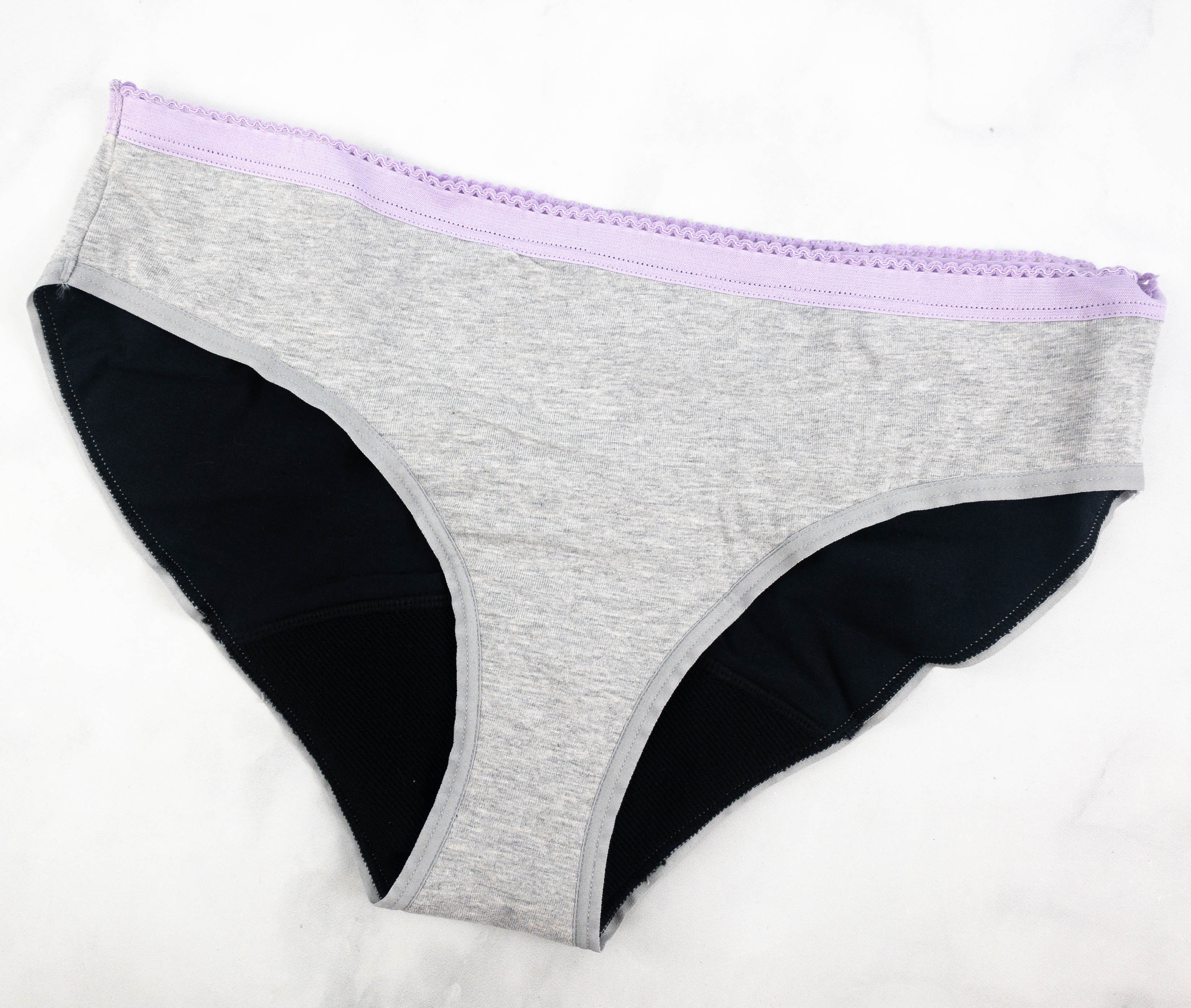 Super Bikini in New Moon ($23) Lastly, here's a Brief, in the style called New Moon. It has a light gray base with light purple ruffled lining that's both simple and cute. This mid-rise underwear provides full coverage.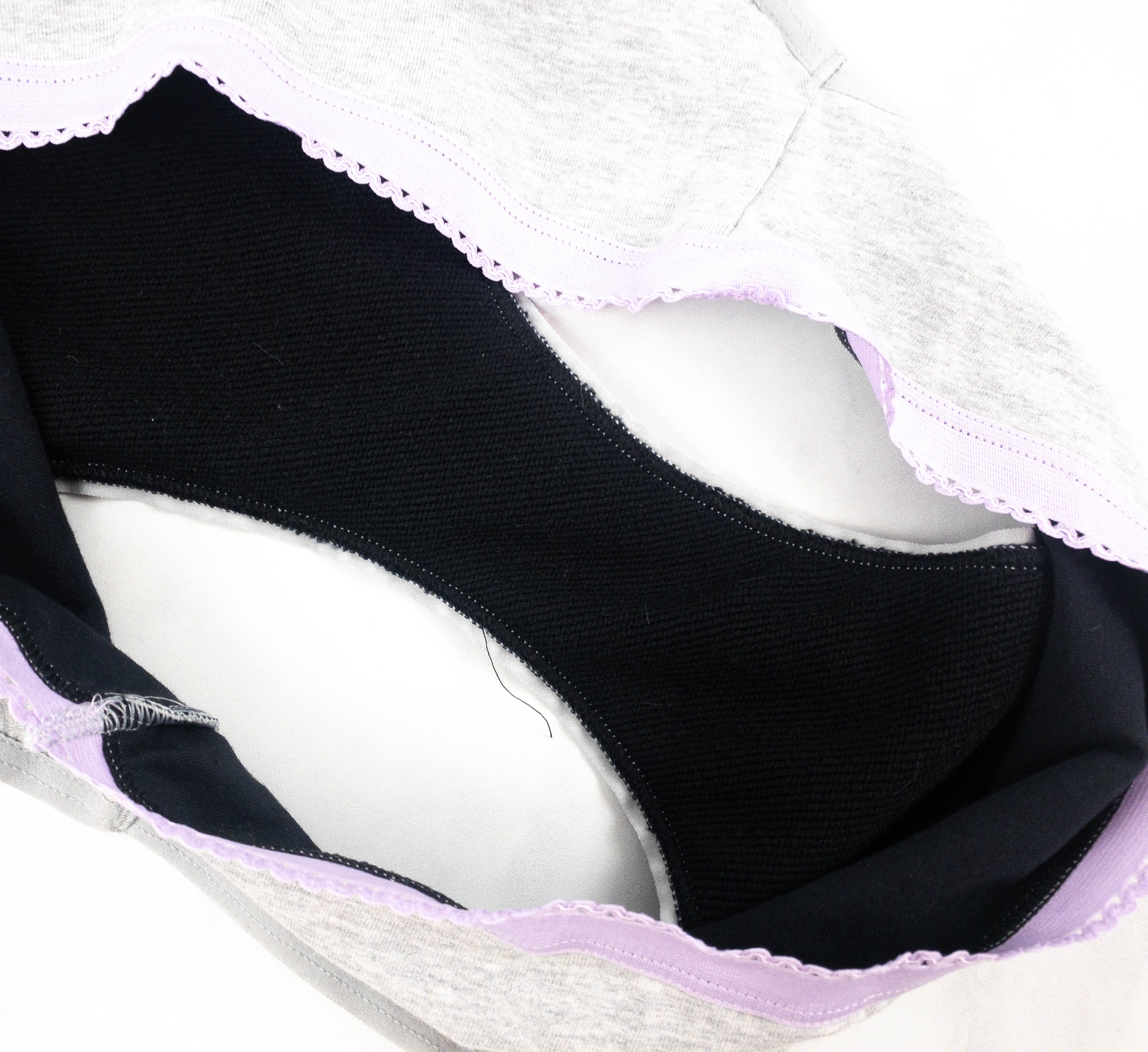 Just like the other two undies, this one also has a black lining that can absorb up to 5 tampons' worth while helping control odor, moisture, and also prevent leaks and stains.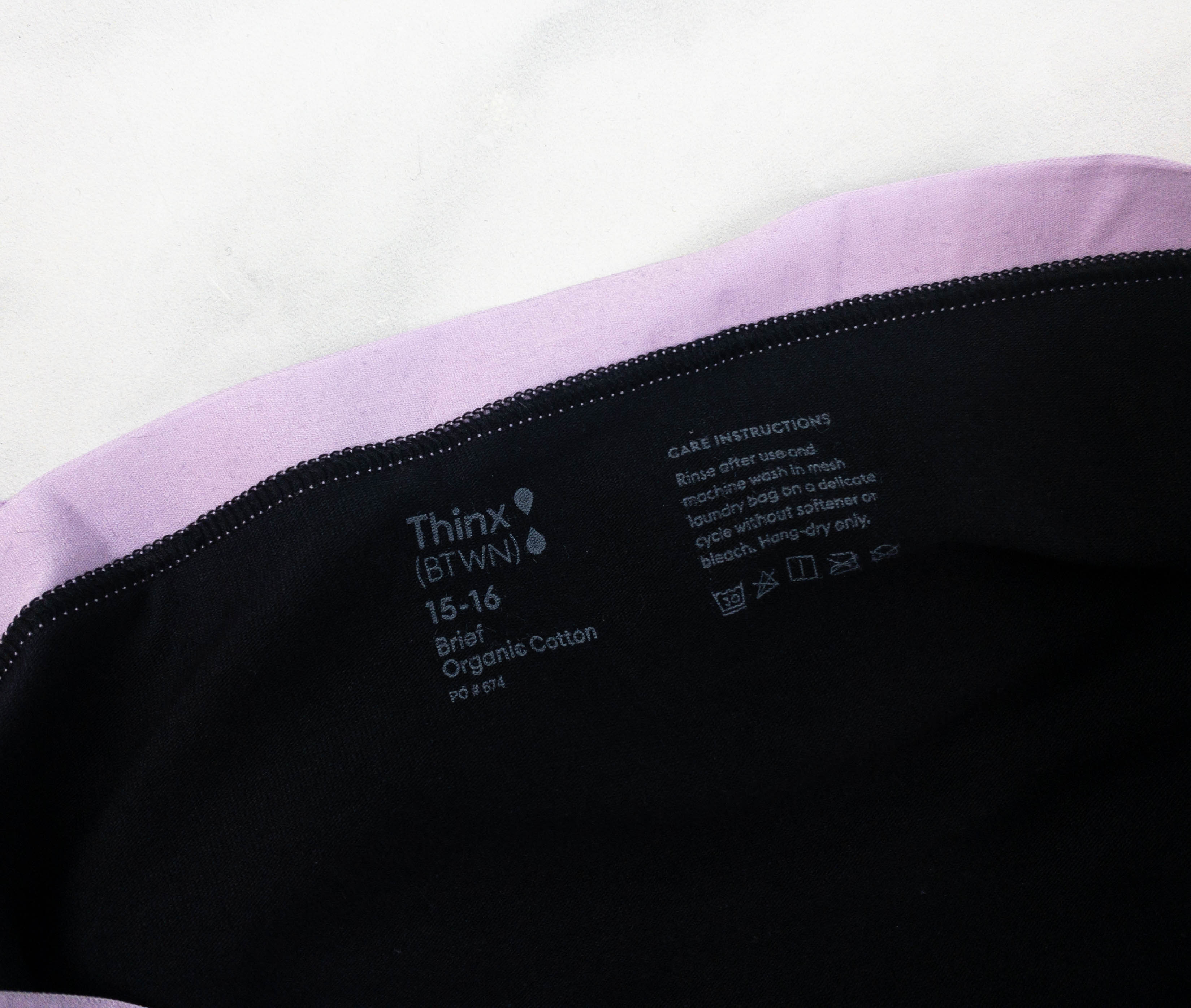 These undies have no tags so the info is printed on the inner part them. This prevents chafing and provides the utmost comfort! This is great, because my girl gets cranky about her undies.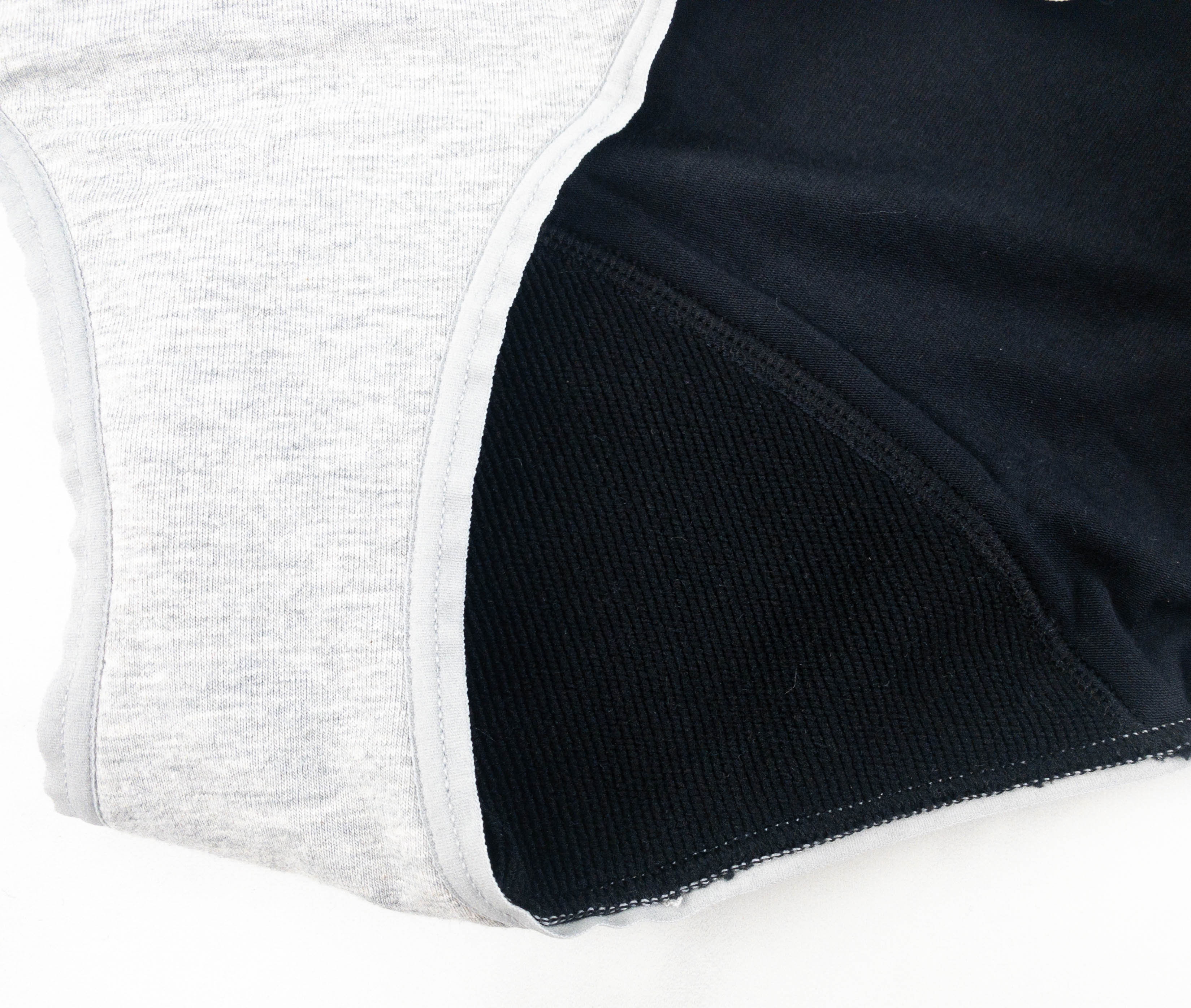 Another great thing about these undies is that they have been successfully tested for harmful substances and and certified according to STANDARD 100 by OEKO-TEX®️.
I love Thinx BTWN for their eco-friendly period products, and also because making sure girls are comfortable during their time of the month without the hassle of disposable period products. All the period underwear they offer are specially designed to promote comfort and to prevent leaks, stains, and odors. They also have different period underwear styles so girls can choose what they're comfortable with. Not dealing with pad leaks or changing out menstrual products makes everything less of a big deal and definitely contributes to confidence! I totally wish I had these growing up! Period panties are really a game changer.
The Fresh Start Period Kit includes 3 period undies in different styles that let them try out their favorites and see what we need more of. They come in fun colors as well. I also appreciate that they provide information about periods, to help teens and tweens understand what's happening with their bodies! According to customer reviews, they also work well for smaller women that are below the normal Thinx size range.
The one thing that's really missing from this starter kit is a used undies pouch. We happen to have lots of moisture-proof reusable pouches (because of all the subscription box reviews!) but I think that would've been a great addition to this kit (or a good add-on to offer). This is a small quibble and can be easily remedied by making sure to dig through your stash to see what you can reuse for changing out panties on the go. On the huge plus side – you can try out these undies for a full 60 days, and if they don't work for you, they'll refund it!
What do you think of the Thinx BTWN box?