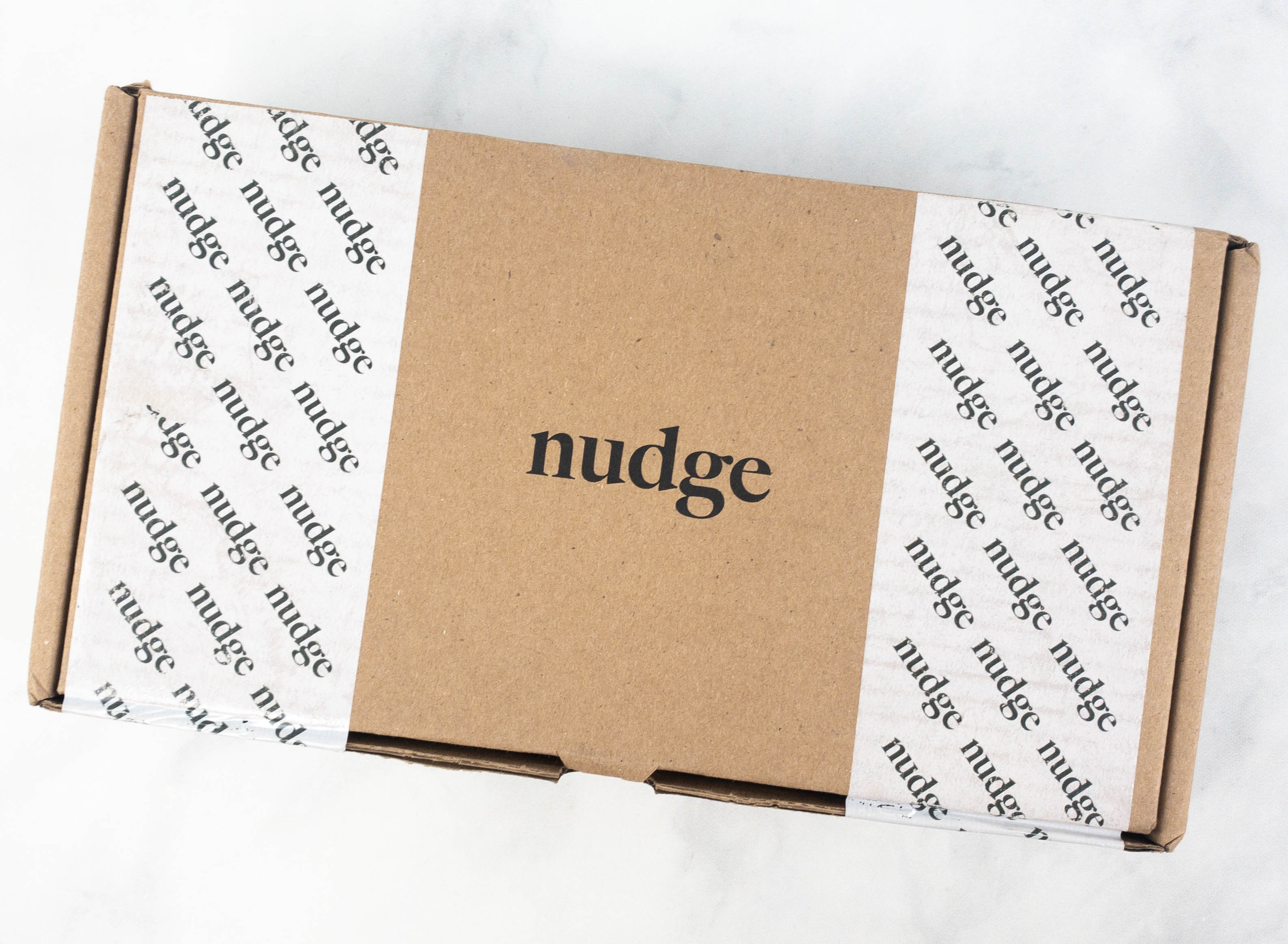 Nudge is a sustainable and natural oral care DTC brand that offers all their goodies bundled up into a one-time or subscription box. The Nudge Oral Care Package is shipped out every two months and features fluoride-free natural toothpaste, two sustainably sourced bamboo toothbrushes, 100% biodegradable floss, and concentrated mouthwash. All products are natural and the packaging is either recyclable, reusable, or compostable. Every first box will also include free toilet pouch. Each box is $22.50 ($25 on a one-time purchase) and shipping is free. The refills will be shipped in recycled envelopes.
DEAL: Get $10 off on your first order! Use the coupon code HELLOSUB at checkout. Does not apply to subscriptions.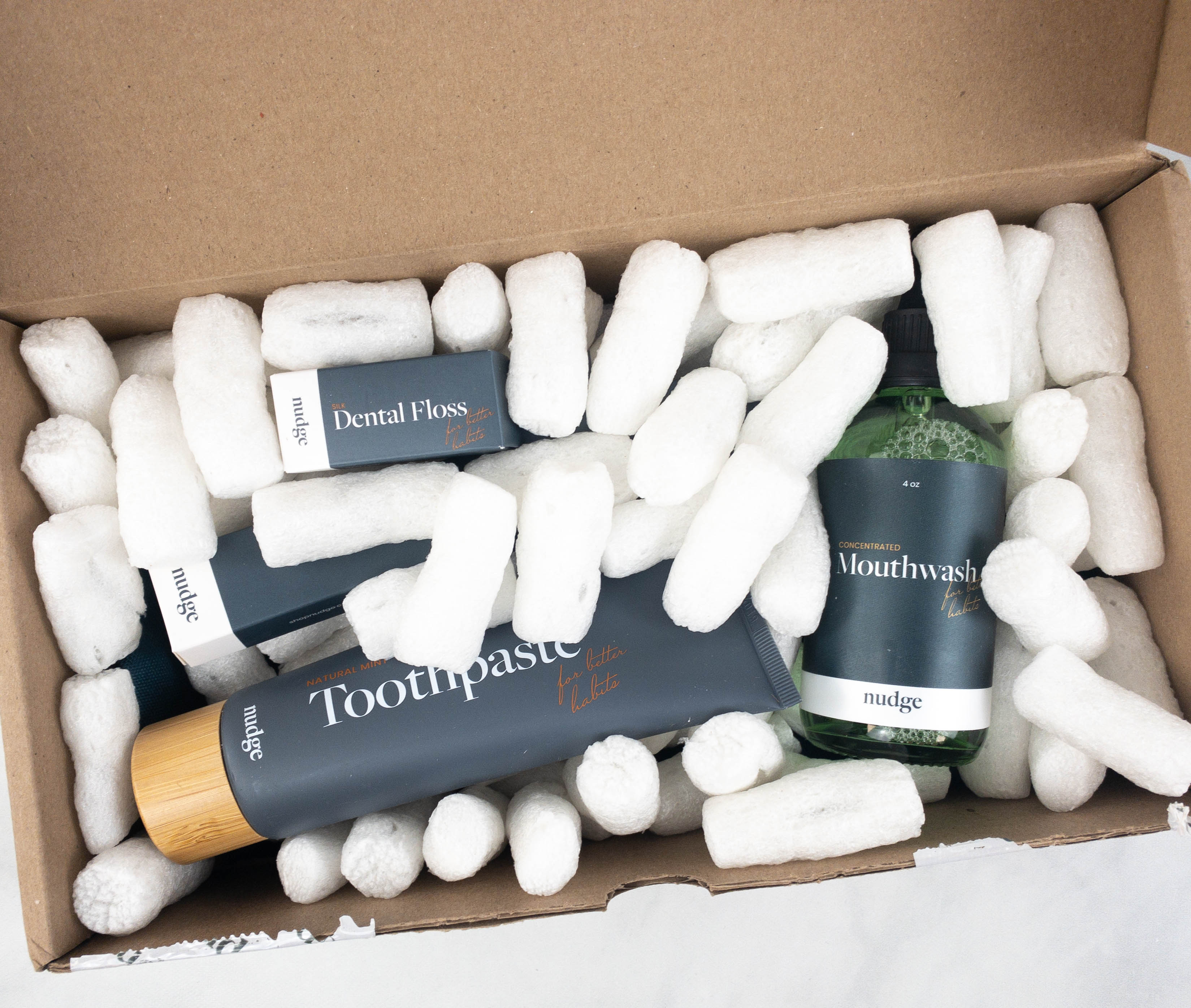 The items were cushioned with biodegradable packing peanuts.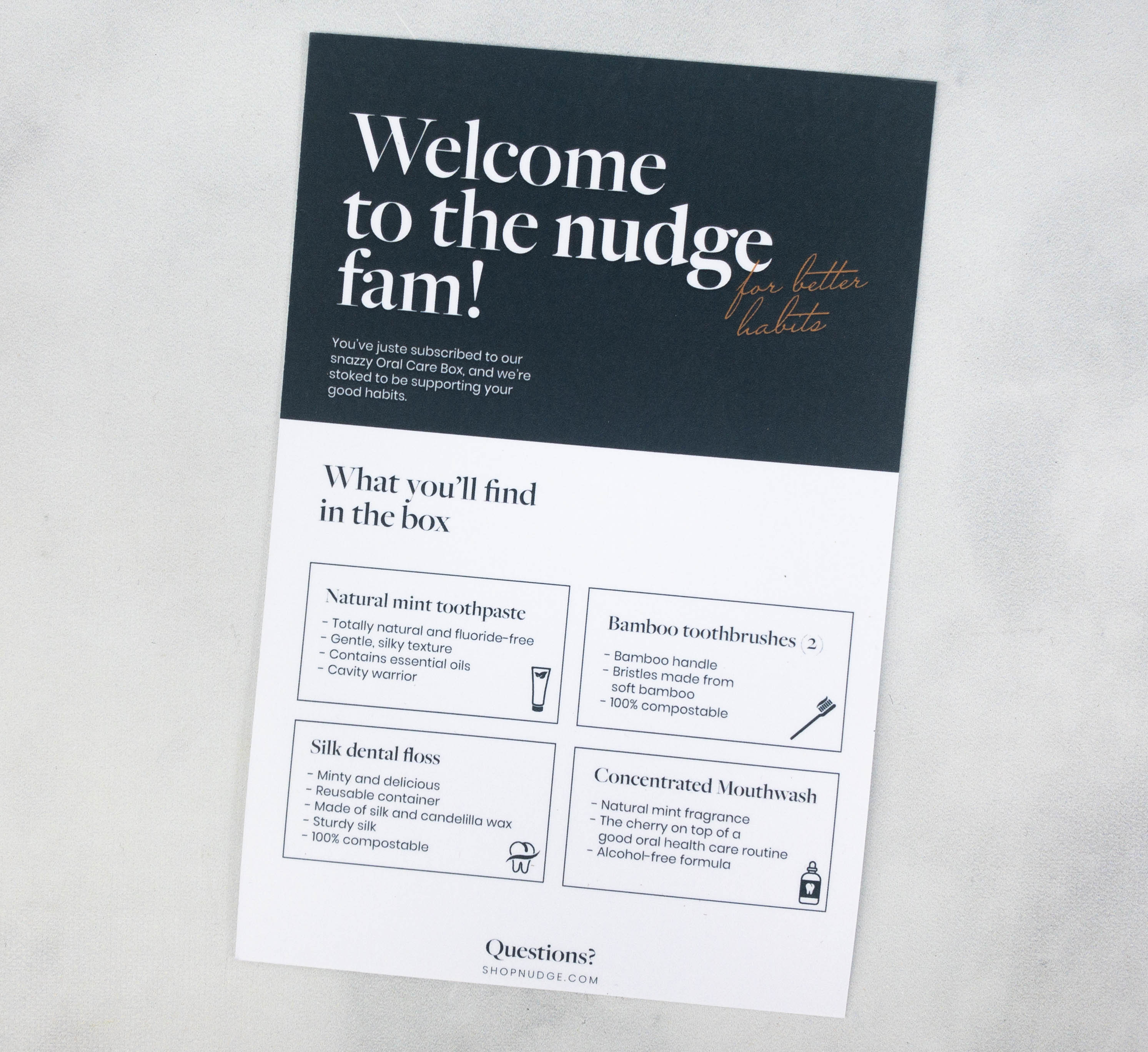 This card listed all the items in the Nudge box.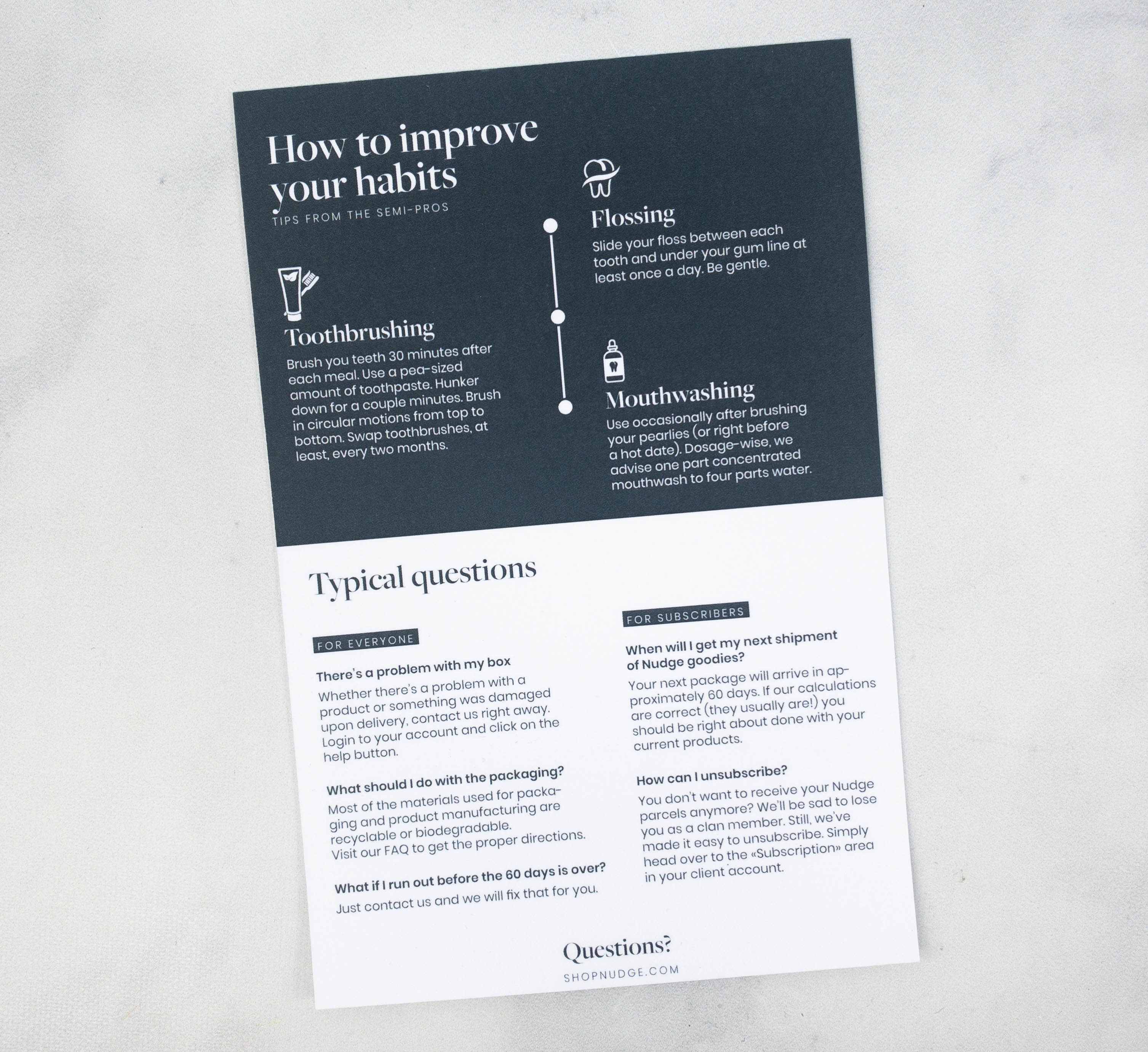 At the back are oral care tips and some FAQs.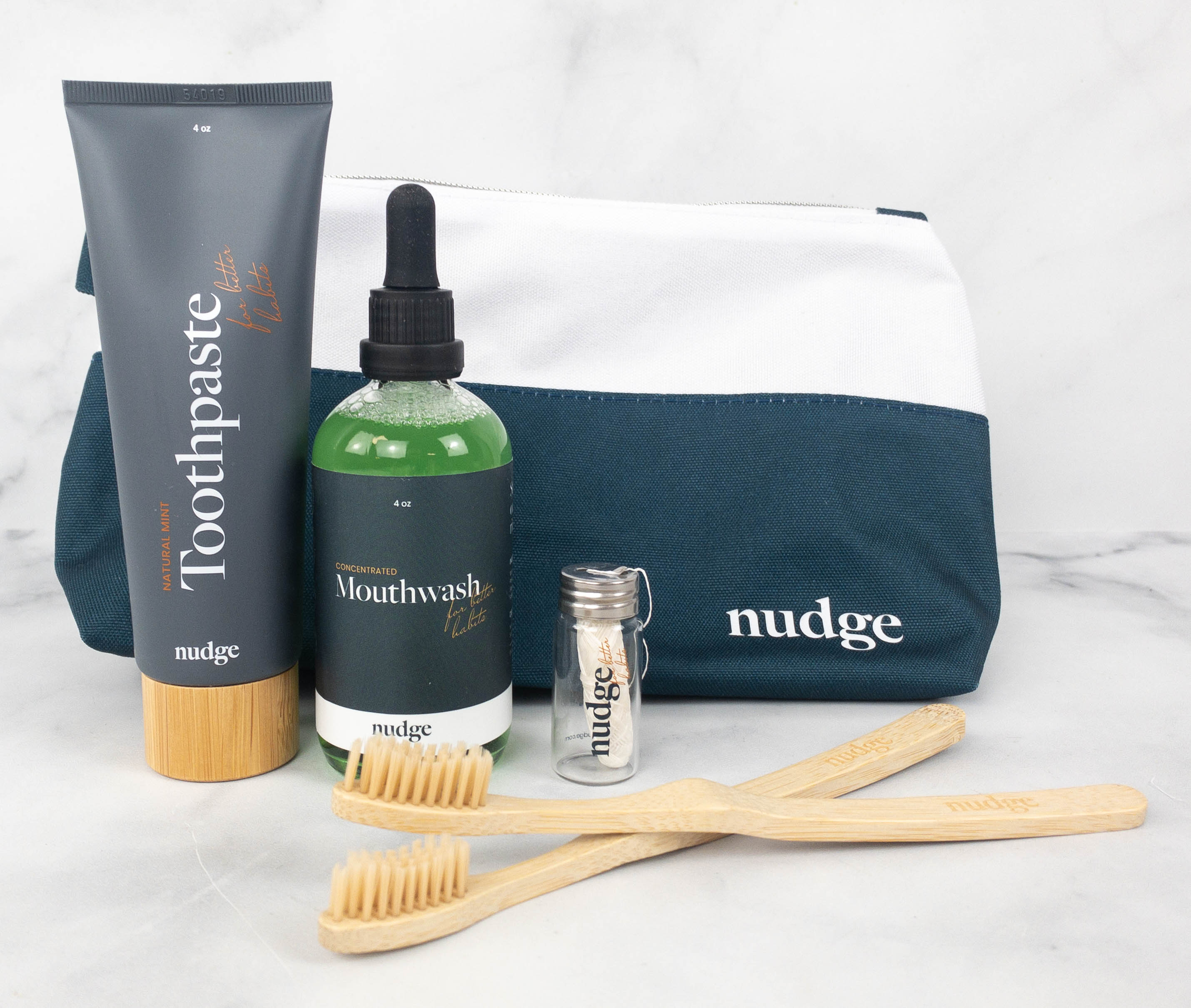 I'm so excited to try these environment-friendly and all-natural oral care products!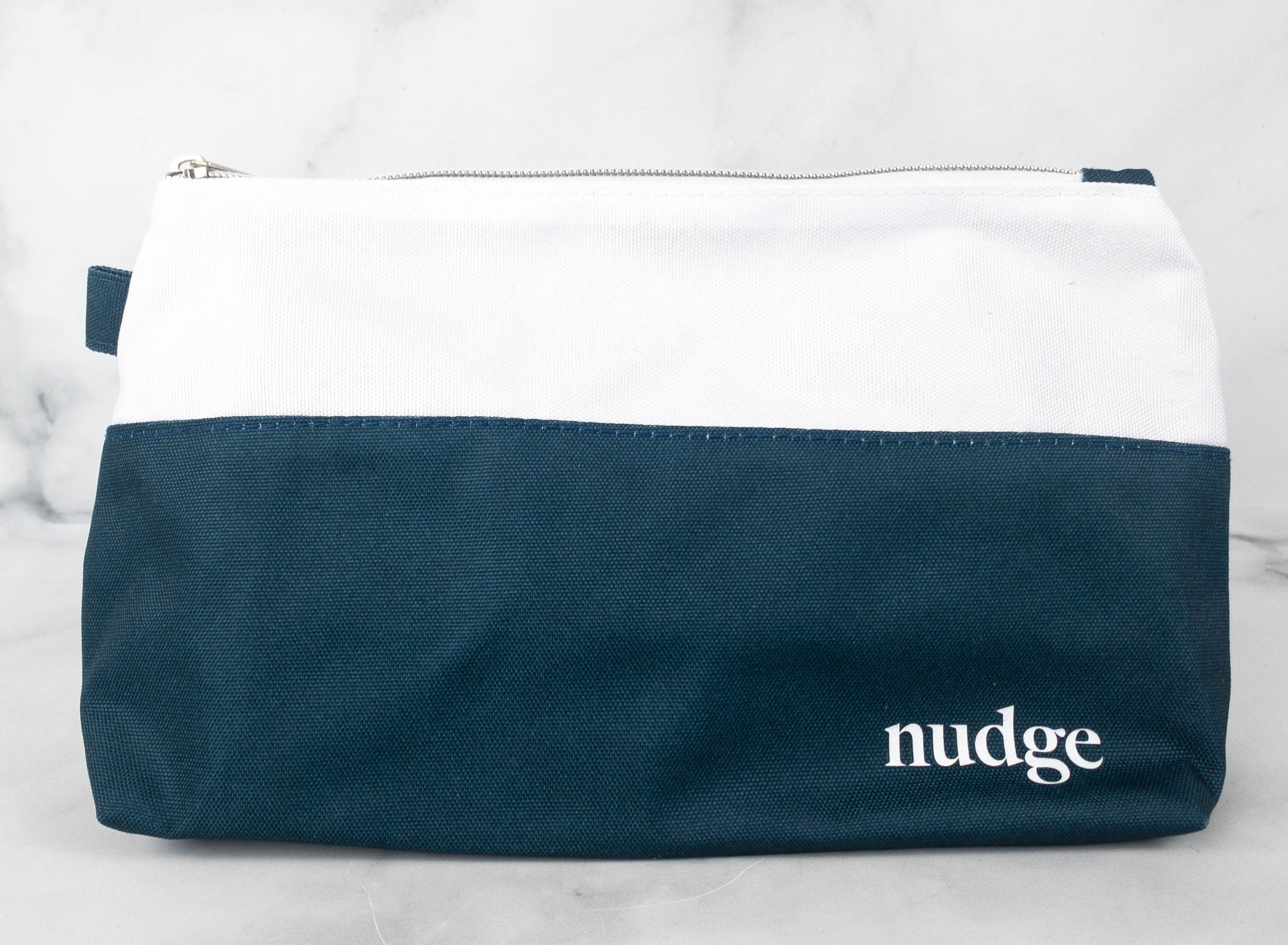 Pouch. Since this this my first box, I received a free pouch! The upper part is white and the lower part is navy blue. It also has Nudge branding.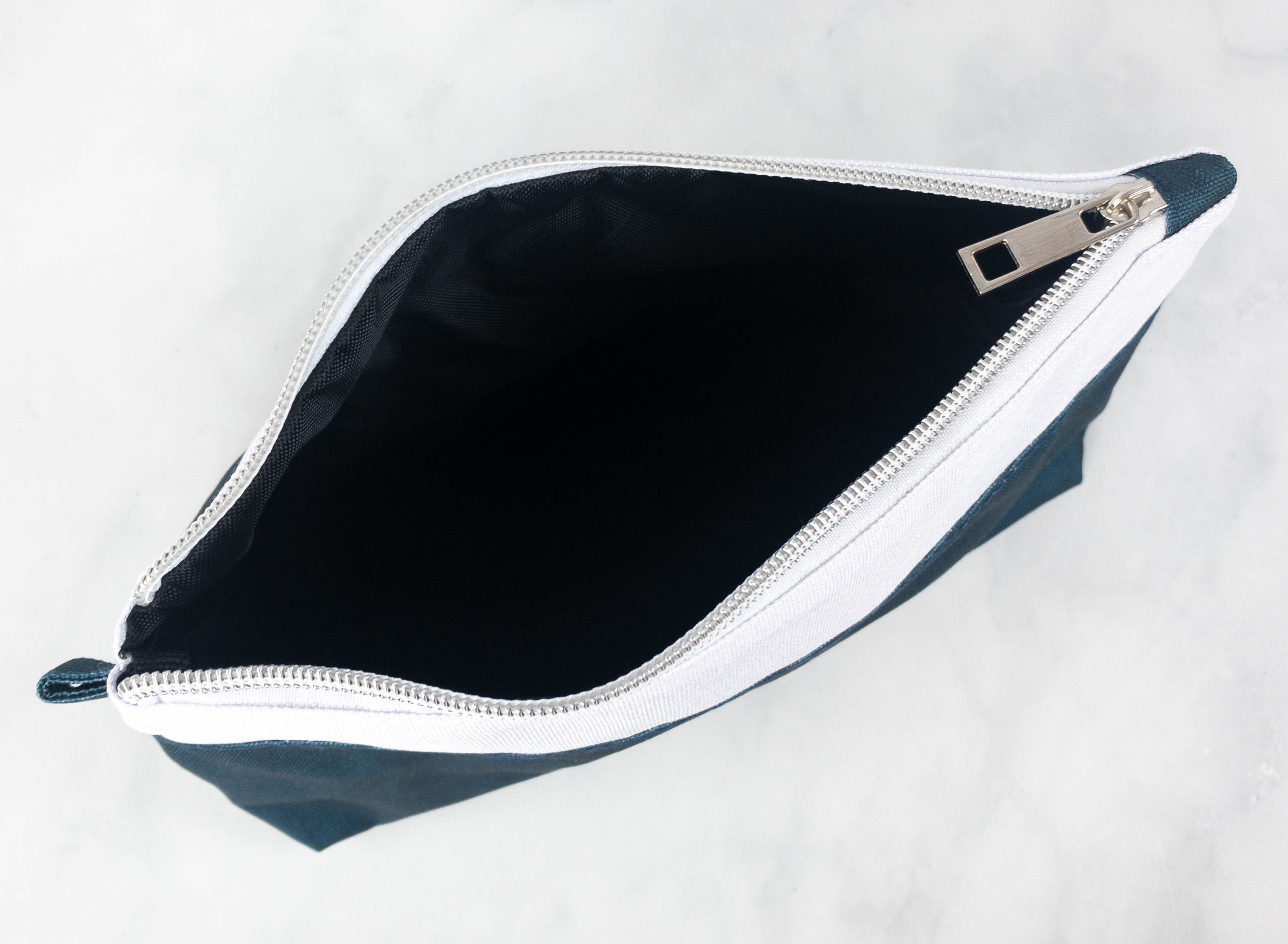 The pouch makes it easier for me to bring my oral care products, especially when traveling. Everything fits in one place and there's still some space for other items!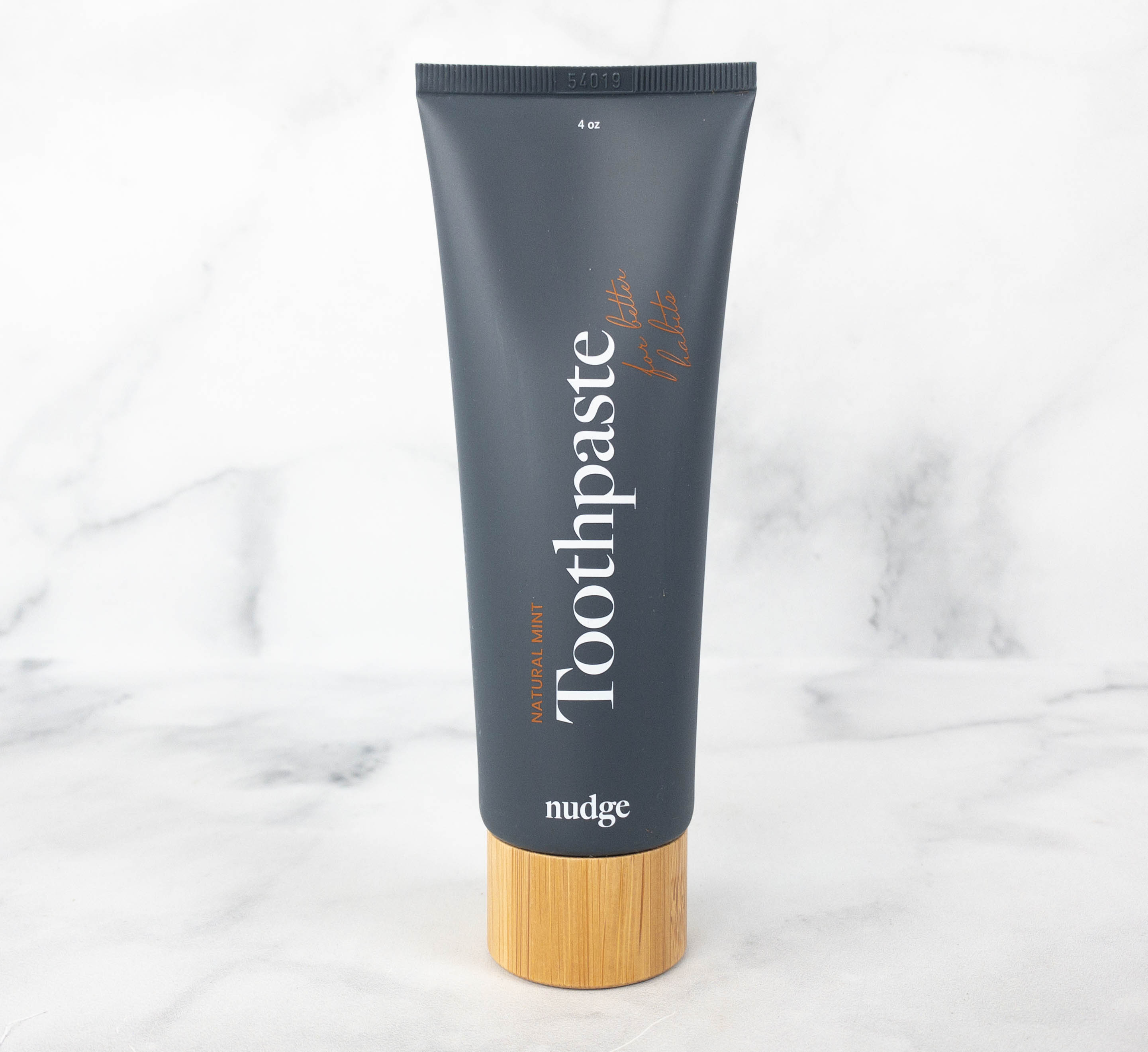 Mint & Grapefruit Natural Toothpaste ($8) This fluoride-free and all-natural toothpaste help prevent cavities with the help of xylitol. It's an unfermented sugar alcohol that bacteria can't process, which means it doesn't produce lactic acid that damages the tooth enamel. Another key ingredient is hydroxyapatite. Some people swear by it and say it's better than fluoride because it rebuilds tooth structure minus the adverse effects. Preventing or healing cavities happens when your teeth is re-mineralized and hydroxyapatite is a good way to do so. I'm really excited to try this out! I do think xylitol is effective (it's also used in many kids' toothpastes) but I haven't had a chance to really test out hydroxyapatite.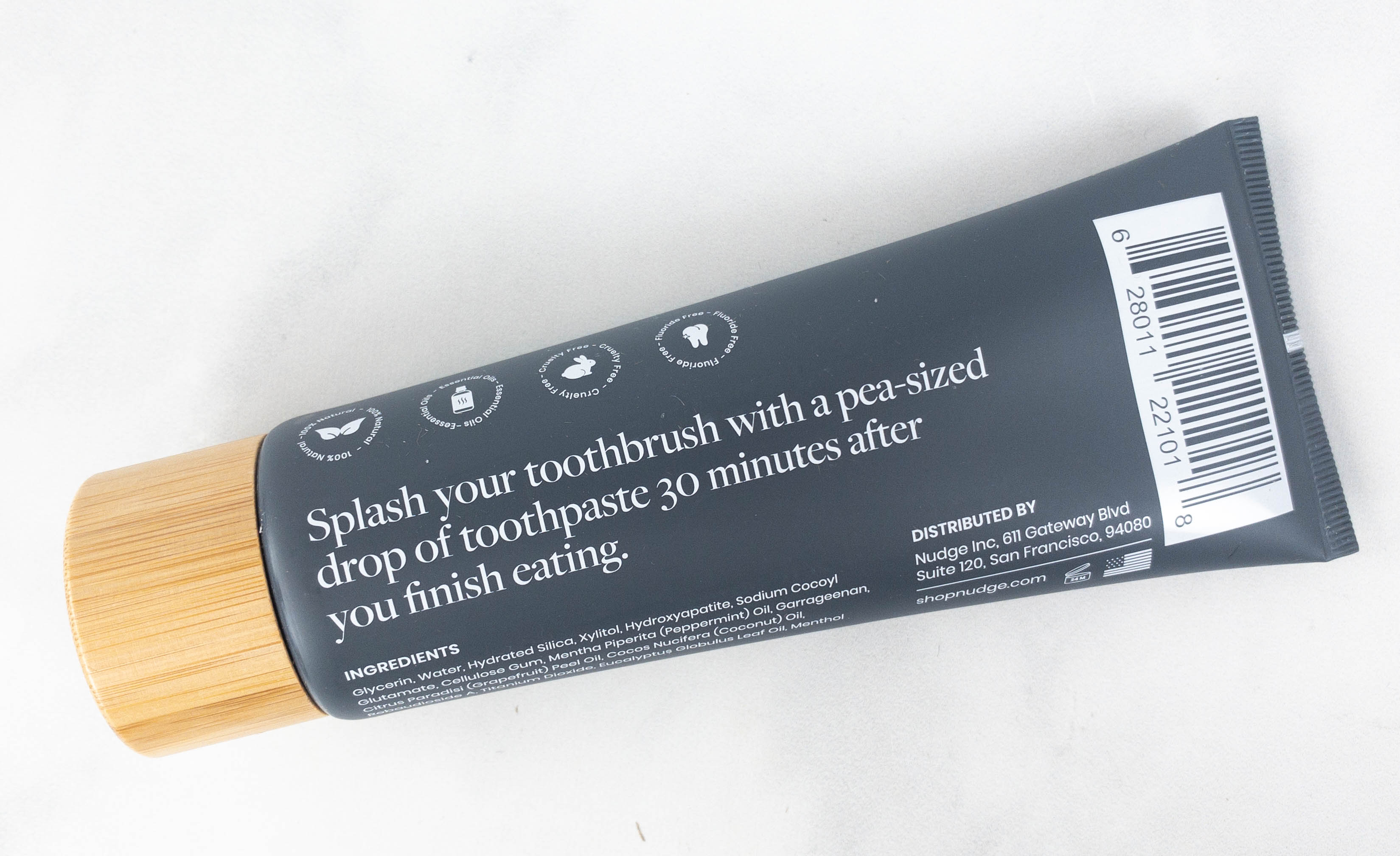 This toothpaste has a nice, silky texture, plus a mint and grapefruit flavor that keeps my mouth feeling fresh. Using a pea-sized drop is recommended 30 minutes after eating.
Mouthwash Concentrate ($7) This mouthwash is a helpful addition to my daily oral hygiene routine. It features an alcohol-free formula with a natural mint scent for cleaner, healthier, and fresher breath. Unlike alcohol-based mouthwash, Nudge mouthwash is not harmful to the mouth bacterial flora because it doesn't wipe out all of the good bacteria.
According to the packaging, you just have to stir two splashes of the mouthwash in 1 ounce of water, gargle and rinse for 30 seconds.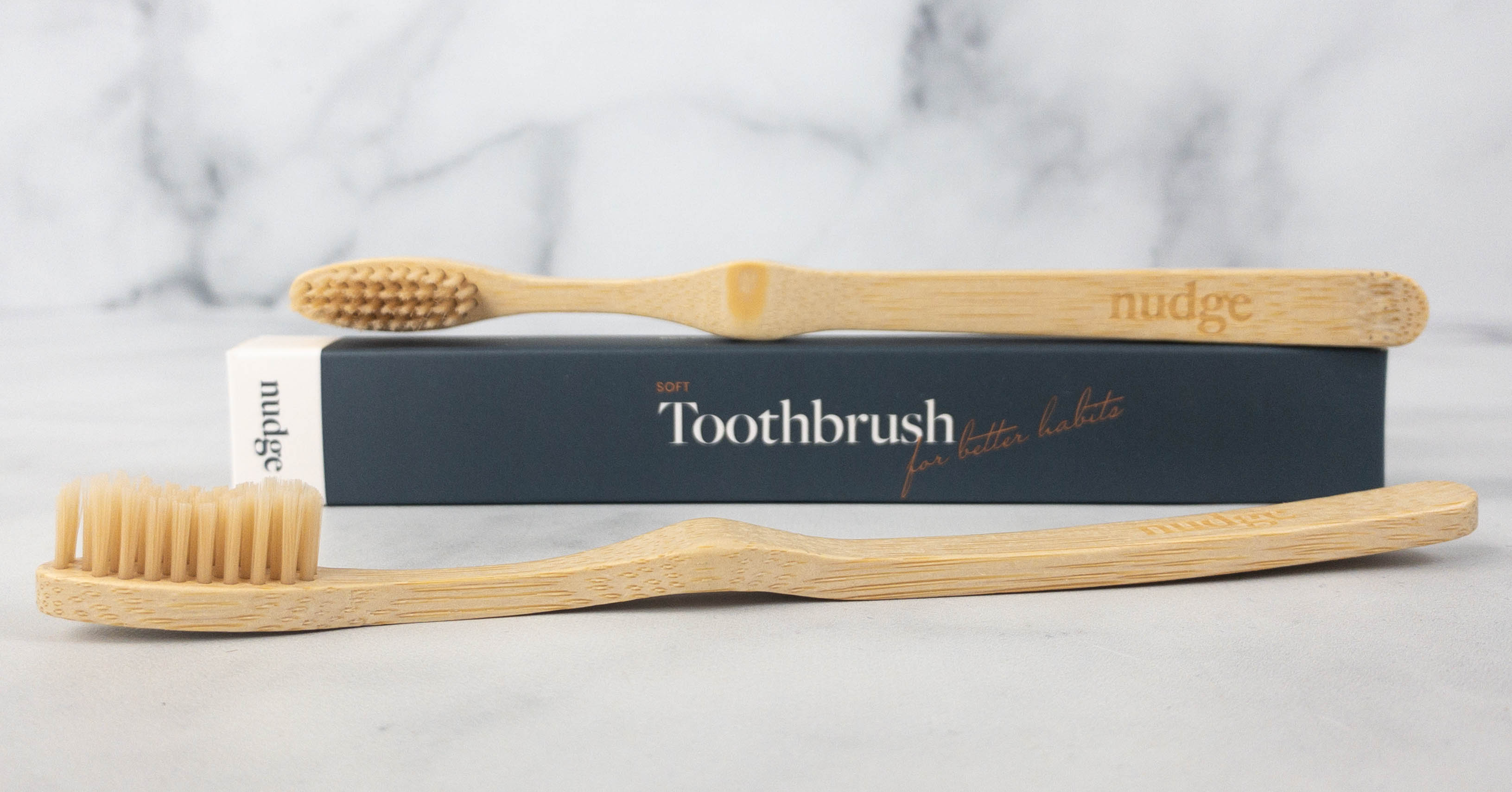 Soft Bristles Sustainable Bamboo Toothbrushes ($8) This toothbrush is made from sustainable and compostable bamboo, making it 100% environment friendly. It has an easy-to-grip and durable body, while the bristles are soft and gentle.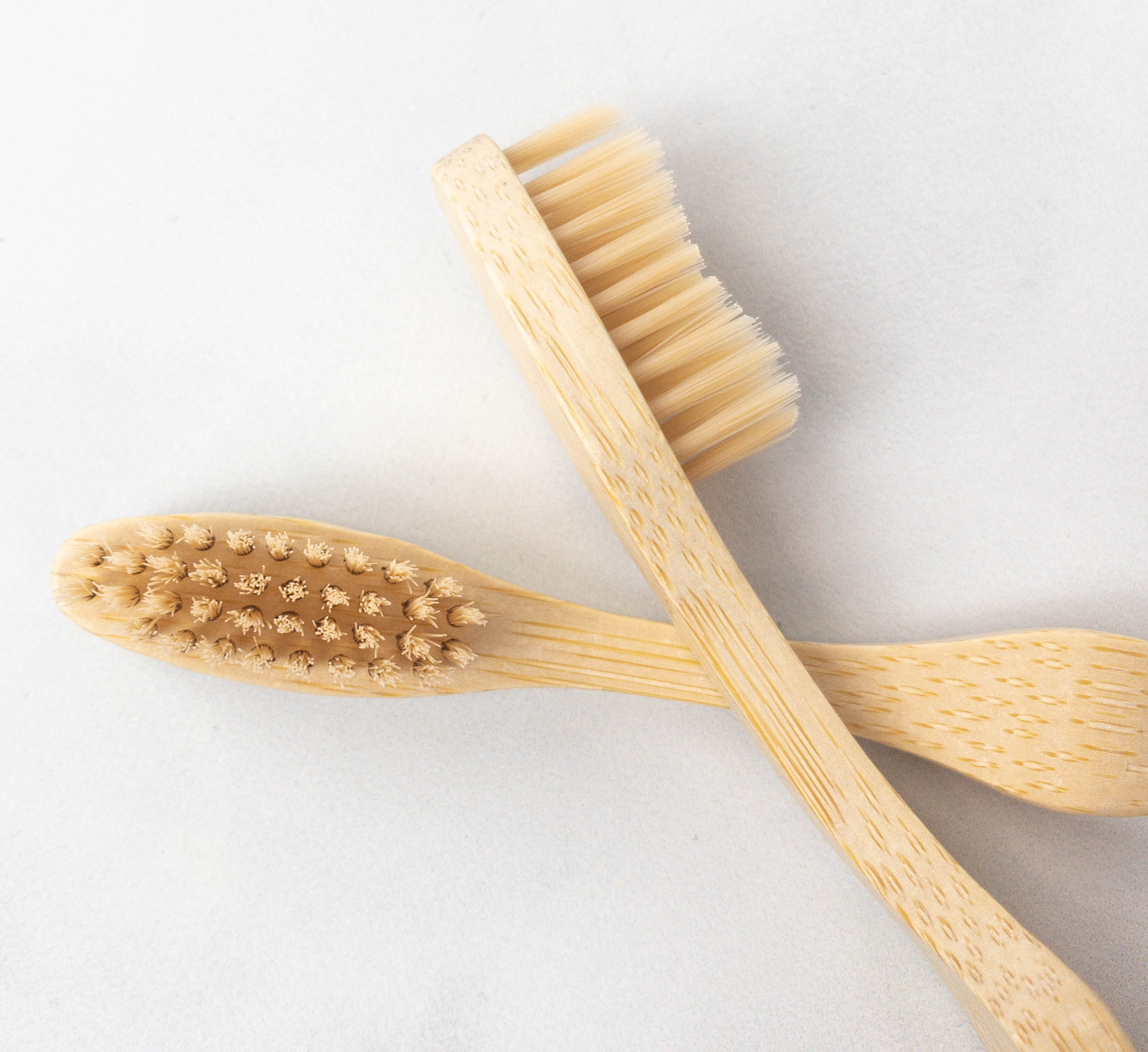 The box includes two toothbrushes. One can be for home use and the other for when you're traveling! Or, you can share it with a housemate or partner!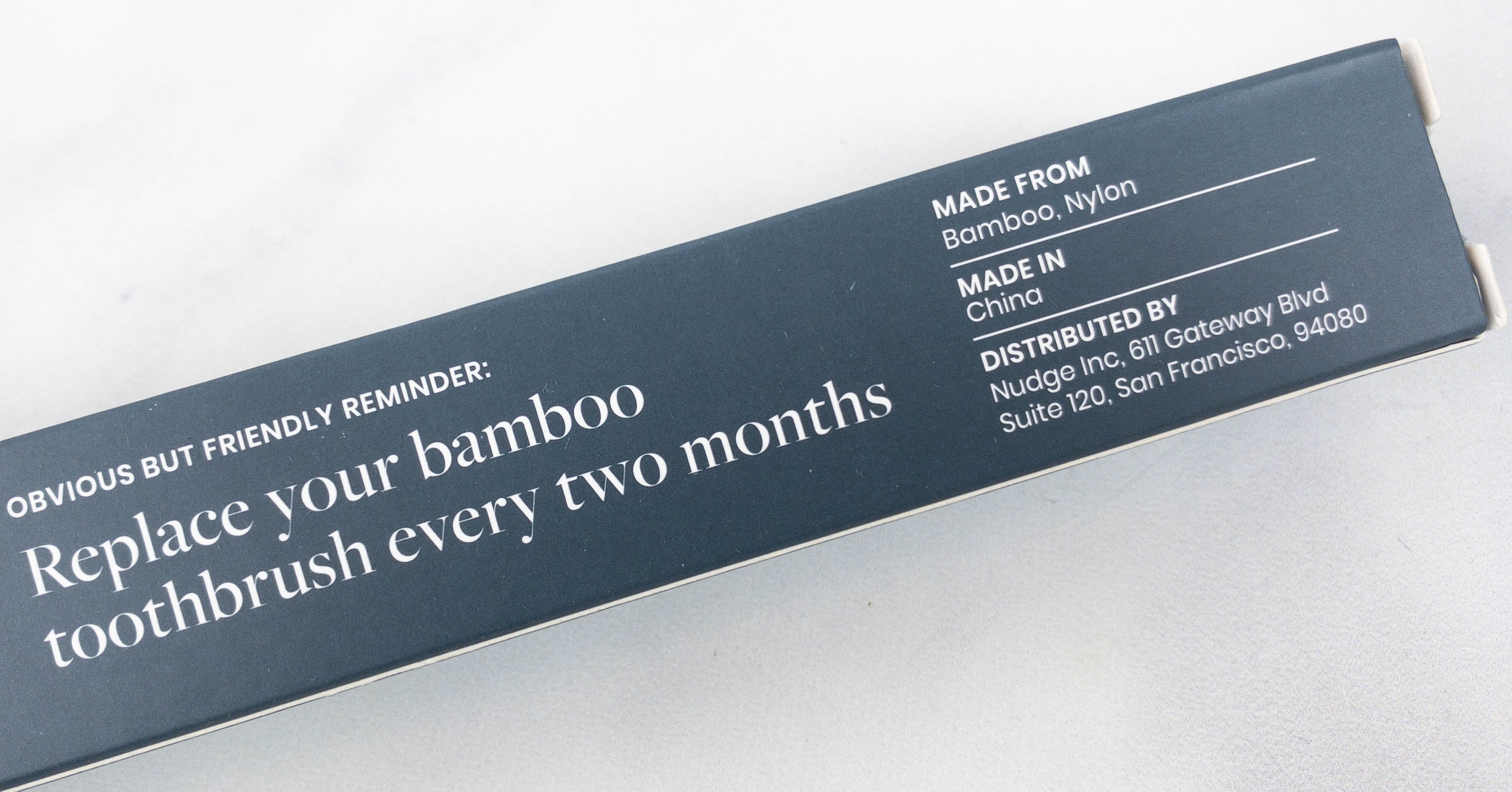 There's also a reminder on the box to replace the toothbrush every two months. The Nudge Oral Care Package ships every two months, so subscribers will automatically receive replacements. When you're done with your toothbrush, you can compost it! You can either break or cut off the bristlehead or remove the bristles.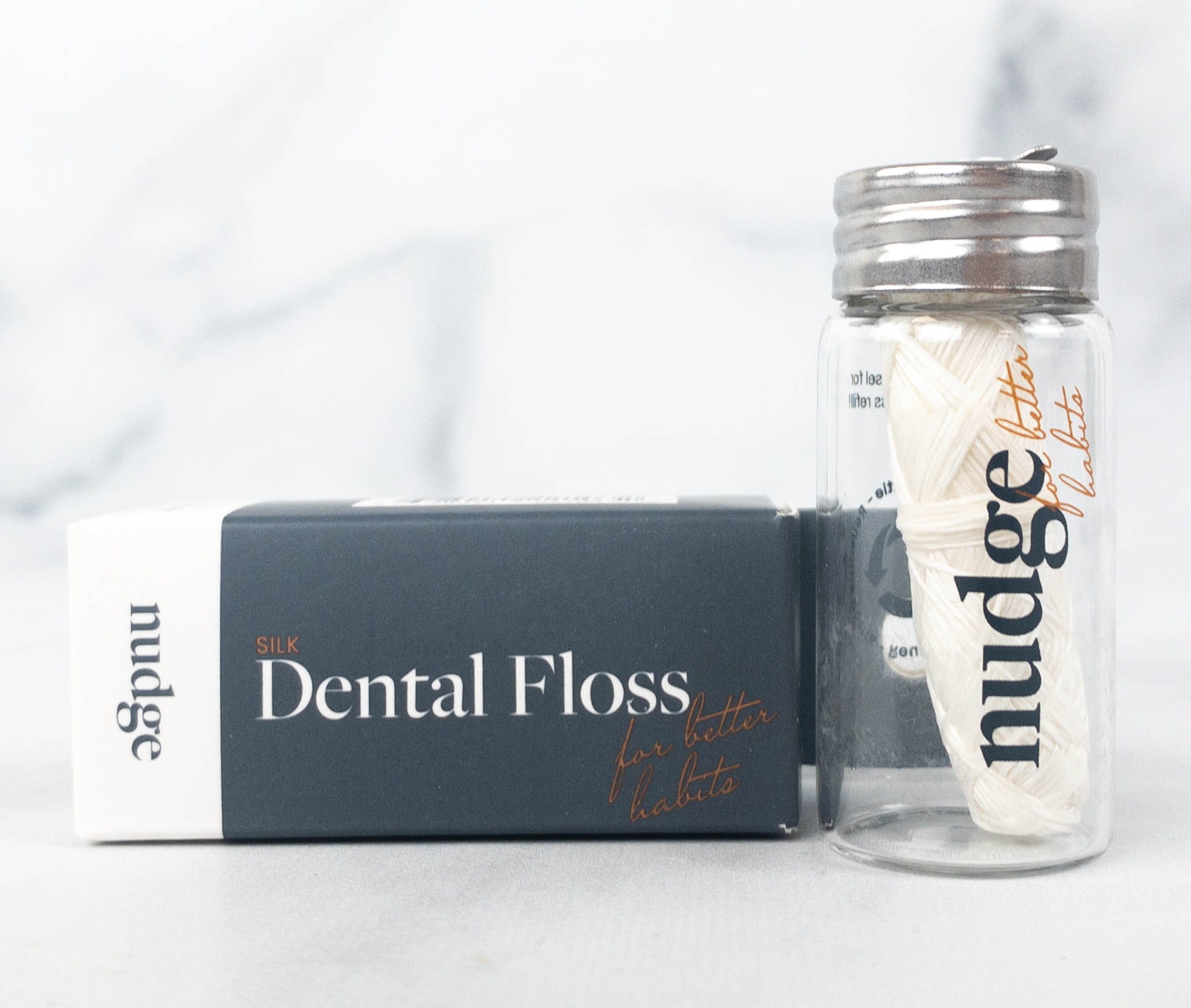 Clean Sustainable Silk Floss (2.50) Made from silk and candelilla wax, this dental floss can last even the most intense sliding and cleaning in between the teeth and gums. It's infused with a mint flavor as well.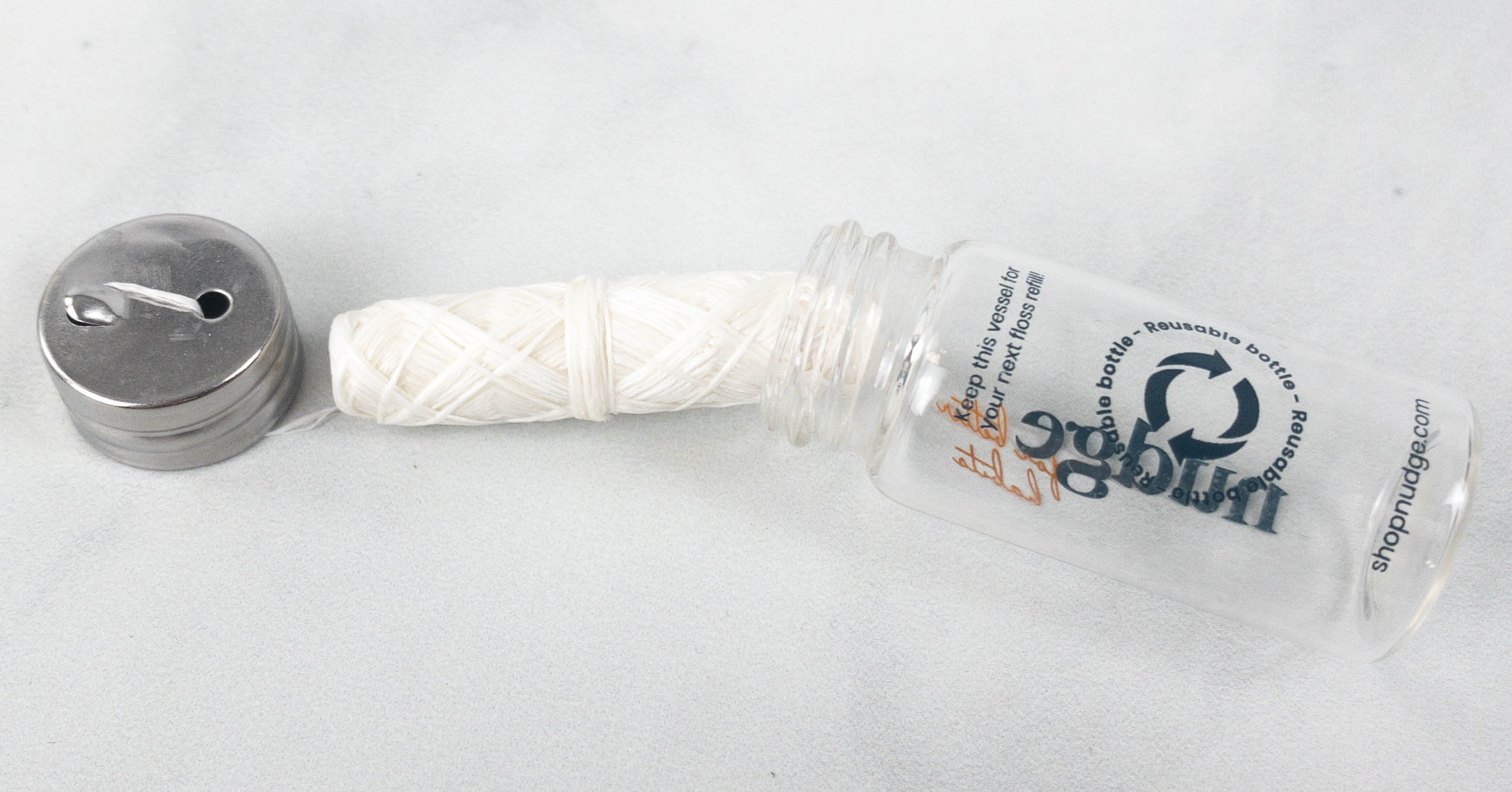 Every order comes with a cute reusable glass container and 2 rolls of floss. Another thing I like about this floss is that it's compostable!
Nudge Oral Care Package is a great box to try if you're looking for eco-friendly alternatives to your regular oral care products. It ships every two months, to make sure you have enough supply of toothpaste, mouthwash, and floss and also to make sure that you won't forget to replace your toothbrush. Everything is eco-friendly from the product itself to the packaging. I also appreciate the inclusion of the pouch, which I can bring when traveling. Overall, I love how Nudge makes it possible to taking care of our oral health and the planet at the same time!
What do you think of Nudge?