We have the spoilers for the Boxwalla August 2021 Film Box, a subscription for movie buffs and pop culture fans!
This August we showcase two simply extraordinary filmmakers, with two new restorations by The Criterion Collection. We feature films by Russian filmmaker Andrei Tarkovsky and Japanese filmmaker Hirokazu Kore-eda.
Each August Film Box contains: 
🎬 Andrei Tarkovsky's Mirror
Mirror is one of Tarkovsky's most renowned and influential works. A trance-like film that is woven as a poet would compose a poem. Which is fitting, as the film is a textural collage of the recollections of a dying poet, his dreams mingling with scenes of childhood, wartime, and marriage, From Criterion: "A subtly ravishing passage through the halls of time and memory, this sublime reflection on twentieth-century Russian history by Andrei Tarkovsky is as much a poem composed in images, or a hypnagogic hallucination, as it is a work of cinema."
🎬 Hirokazu Kore-Eda's After Life
The not-yet-released After Life is Kore-Eda's international breakthrough. In this film, he asks the question: "If you could choose only one memory to hold on to for eternity, what would it be?". From Criterion: "A bittersweet fantasia in which the recently deceased find themselves in a limbo realm where they must select a single cherished moment from their life to be recreated on film for them to take into the next world. "
Boxwalla offers subscription boxes and limited edition boxes. Boxwalla Film Box is $49.95 every other month, and comes with films by the best filmmakers from all over the world. See all our Boxwalla Film reviews to find out more.
About Boxwalla Film: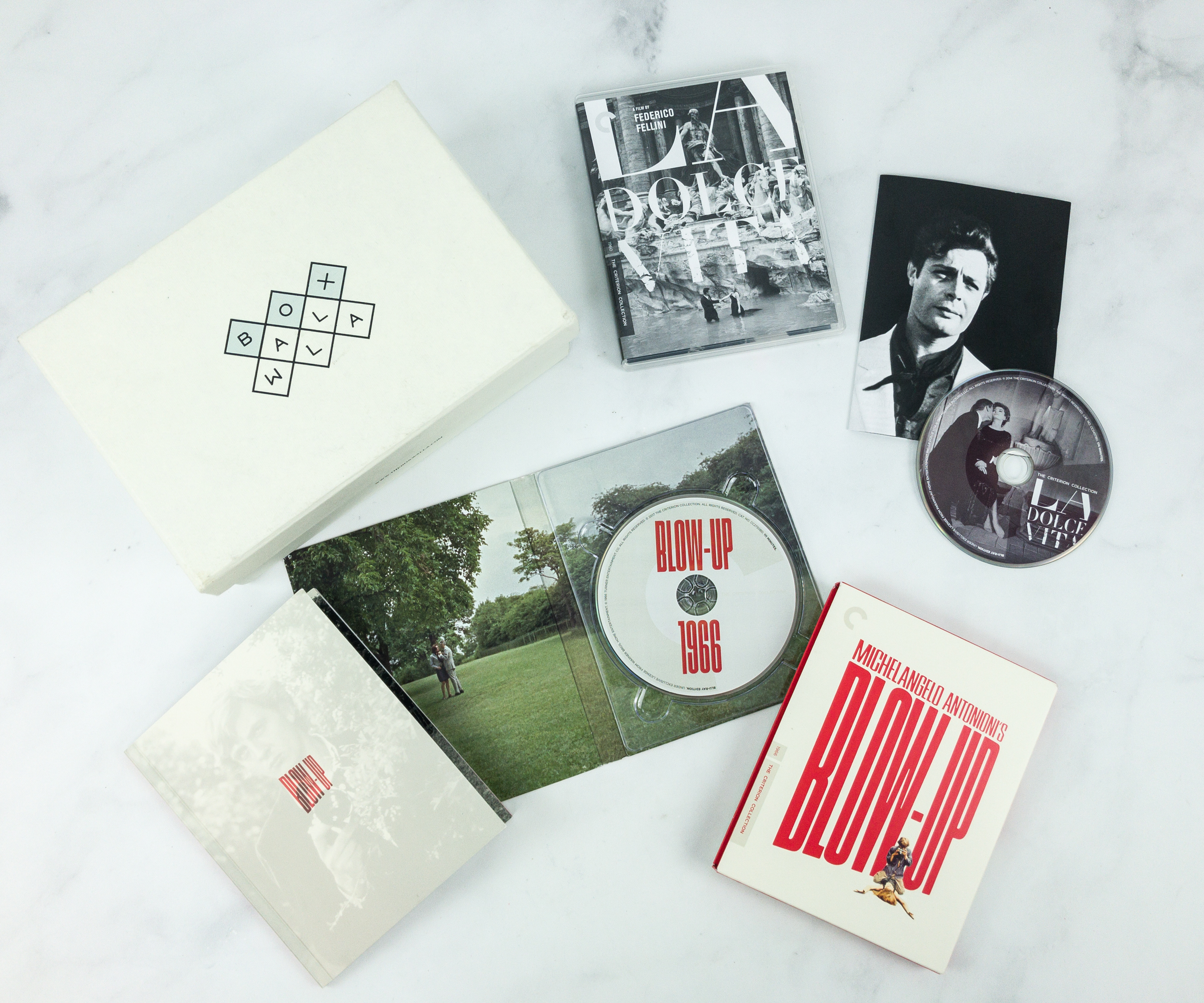 "Art Cinema is Boring". The Film Box challenges this notion by demystifying the work of the best filmmakers, by creating a context within which to view them.

Each Box will contain films from the Criterion Collection, along with inserts with detailed information on each film.
What do you think of the spoilers?