WompleBox by Womple Studios is a monthly activity subscription box for kids that highlights different countries and cultures through innovative storytelling and creative STEAM activities. Suitable for kids ages 6 to 11, a new destination is featured in every box! It includes an illustrated, early-reader chapter book featuring pen-pal Womple, 2 hands-on STEAM projects, a fold-out map & country guide, a Pen Pal Bundle with destination postcard and stationery, and a memorable, custom-designed souvenir. A month-to-month subscription plan is $29.99! There are also discounts for longer subscription plans. On a 3-month pre-paid plan, it's $28.99 per box and for a 6-month pre-paid plan, it's $26.99 per box. The best value is an annual pre-paid plan, which brings down the monthly cost of the box to $24.99. Shipping is free in the US. Womple Studios also has a dinosaur-themed box coming up, the DinoBox intended for explorers ages 3-5!
DEAL: Get $5 off any subscription Use coupon code HELLOWOMPLE.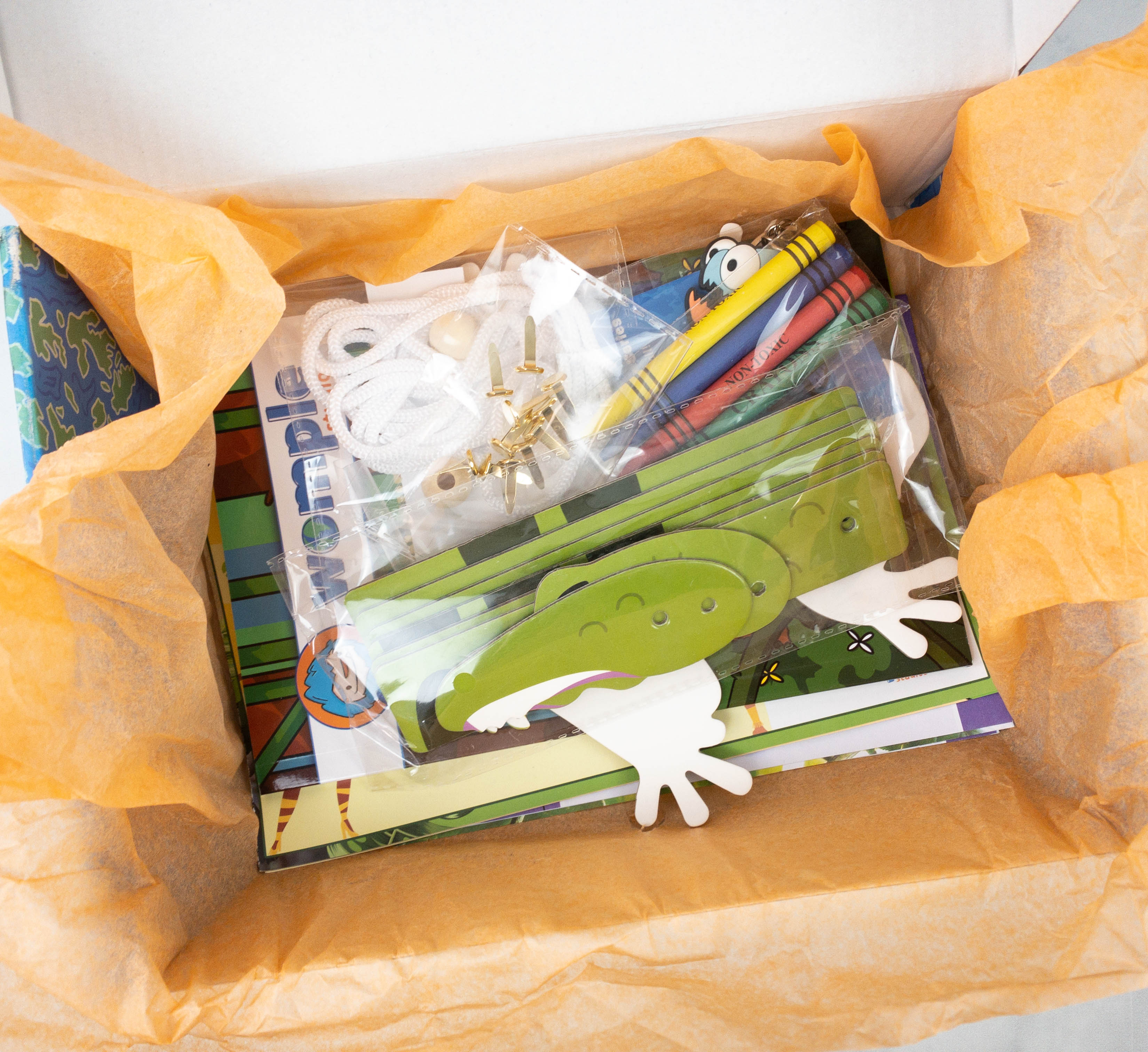 The items were wrapped in orange tissue paper.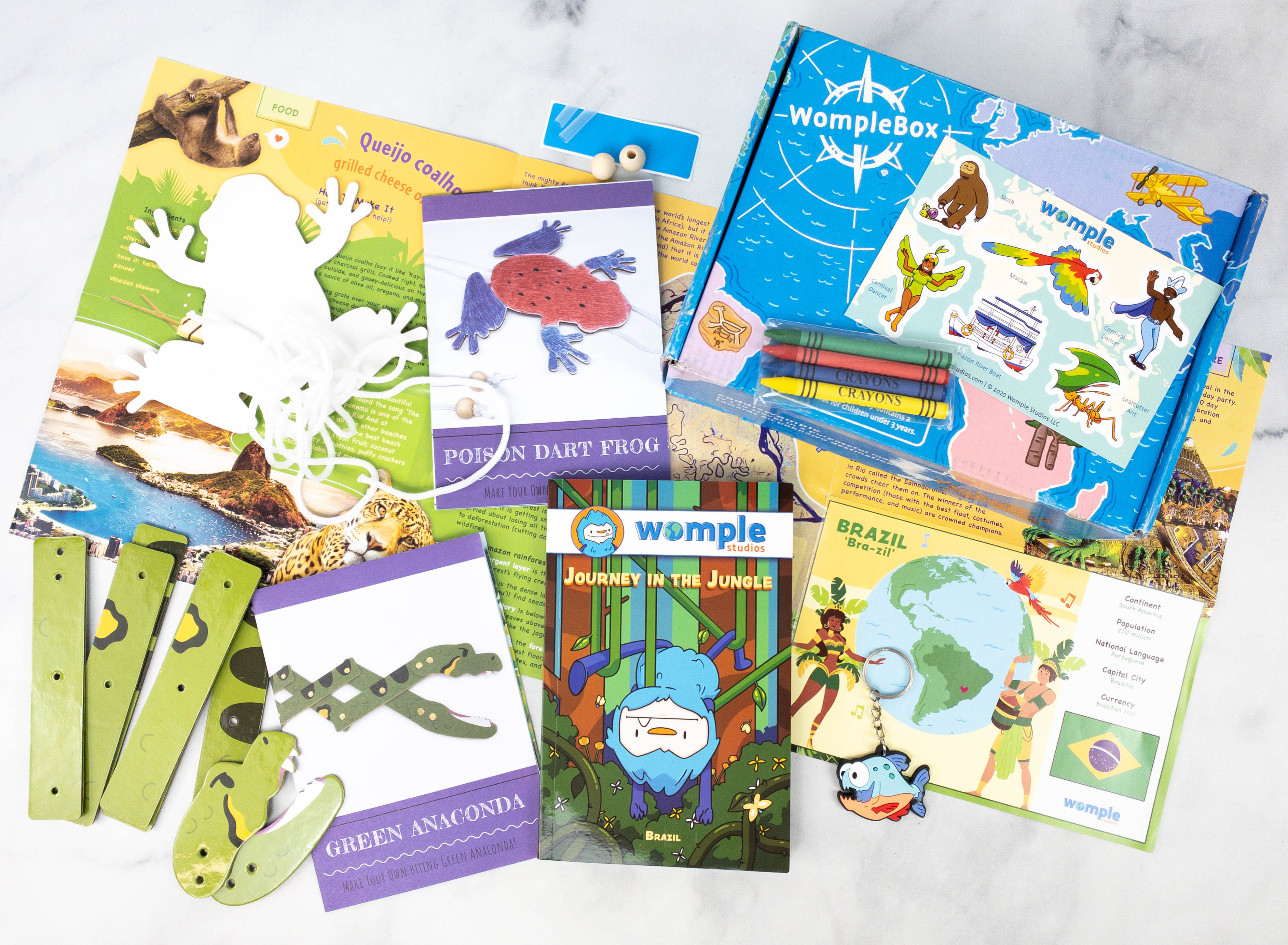 Everything in the box!
Brazil is the featured country for the month!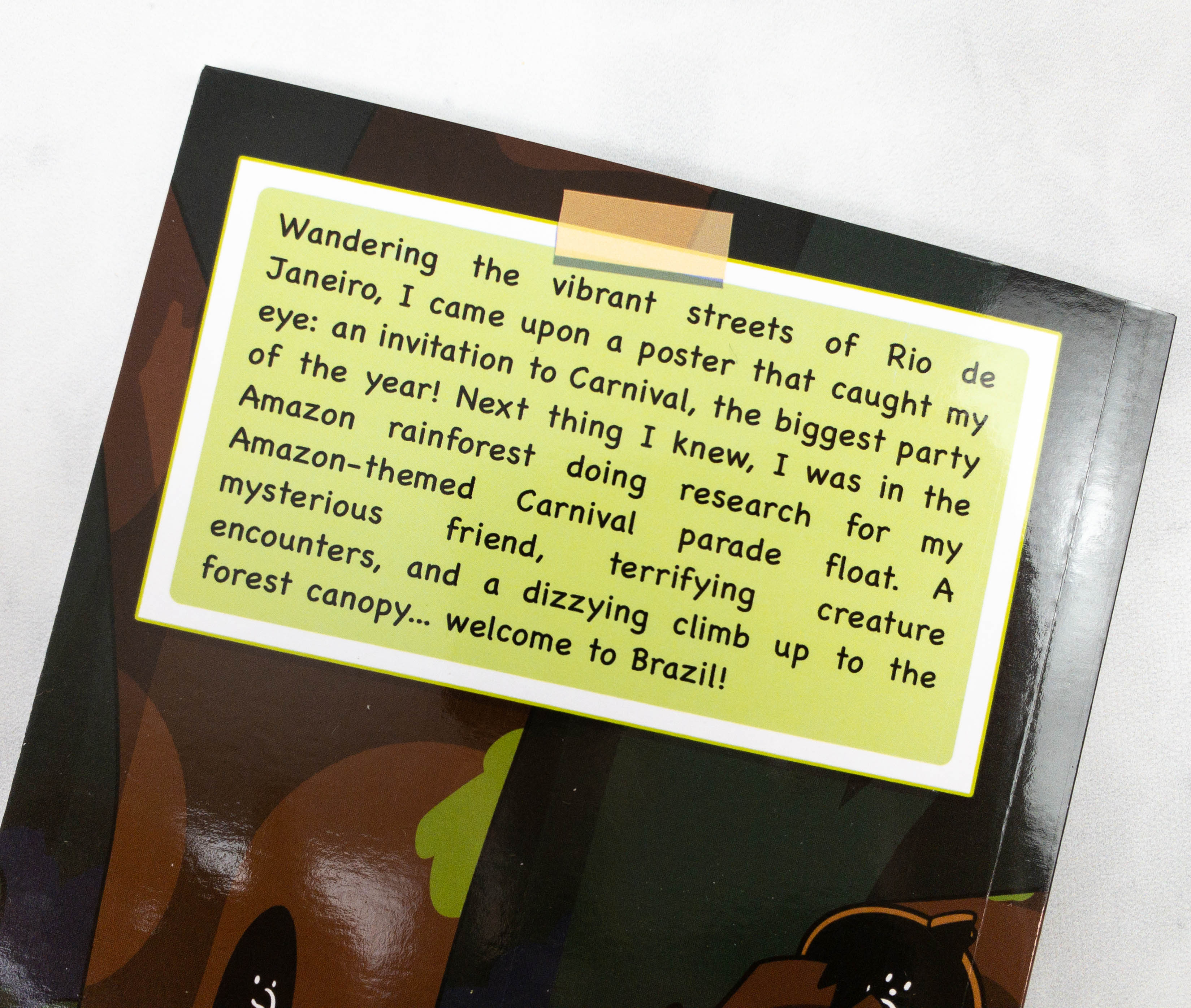 Wandering the vibrant streets of Rio de Janeiro, I came upon a poster that caught my eye: an invitation to Carnival, the biggest party of the year! Next thing I knew, I was in the Amazon rainforest doing research for my Amazon-themed Carnival parade float. A mysterious friend, terrifying creature encounters, and a dizzying climb up to the forest canopy… welcome to Brazil!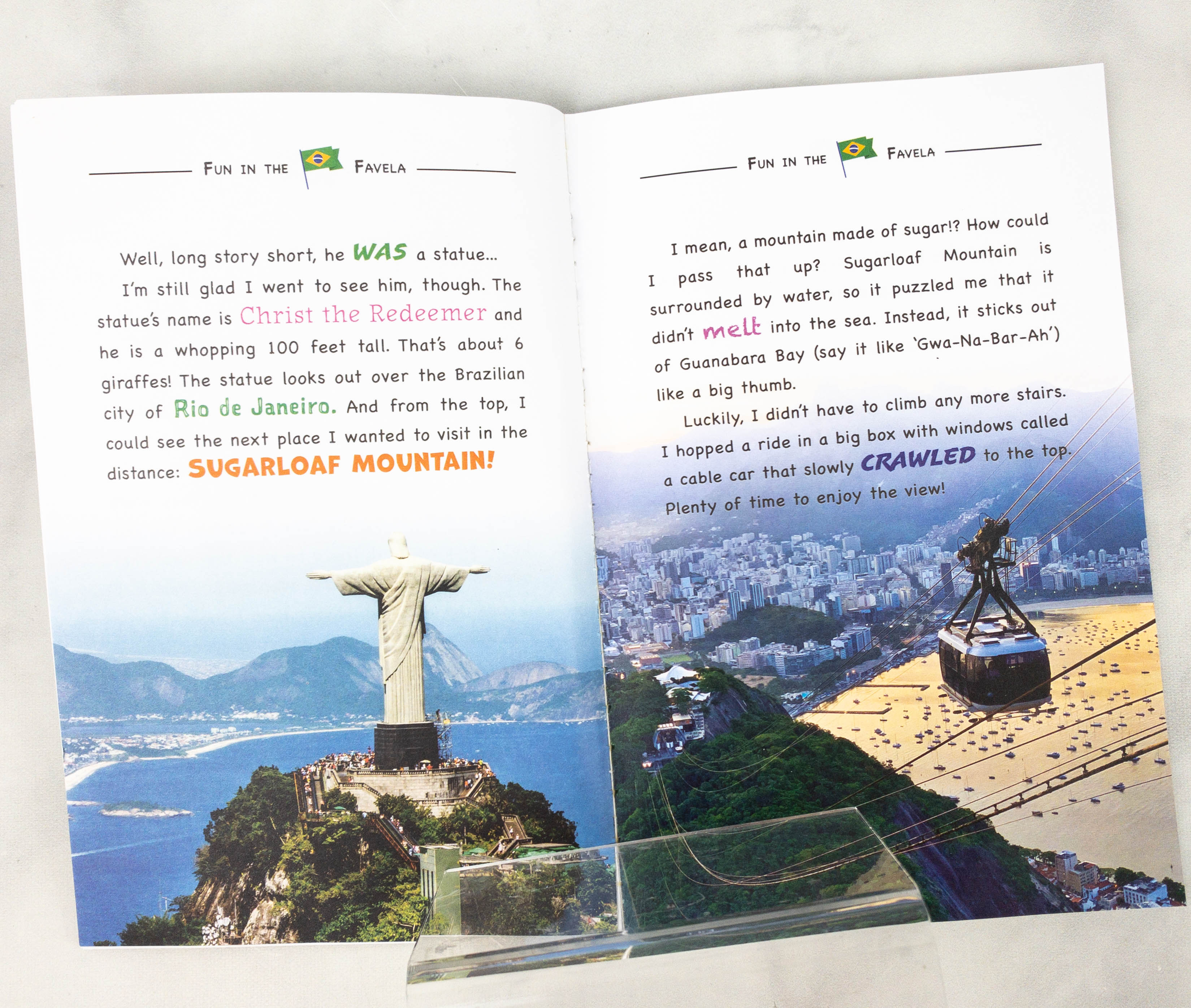 This part of the booklet features Christ the Redeemer, an art deco statue of Jesus Christ located in Rio de Janeiro, Brazil.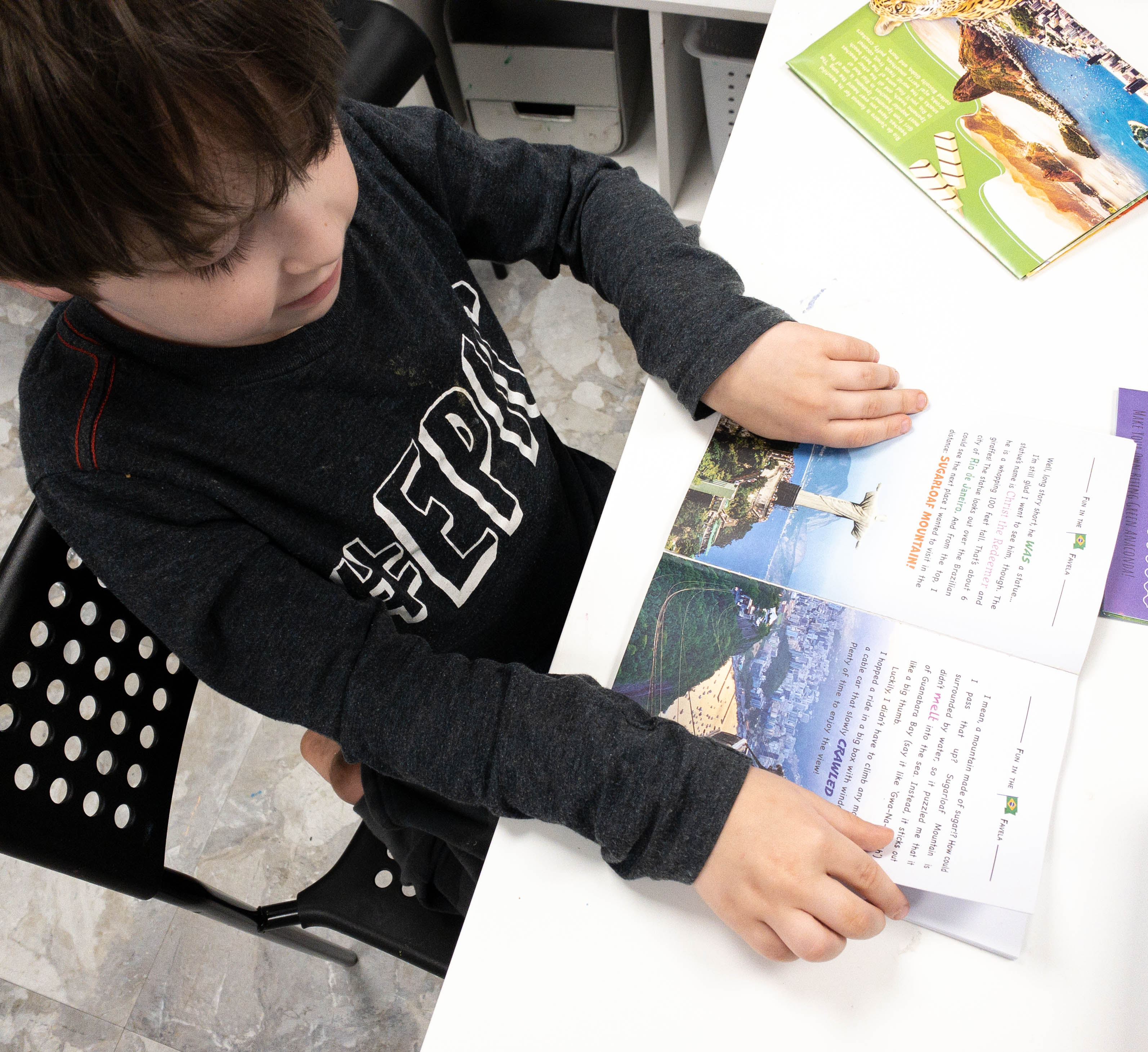 My son loves reading the booklet from WompleBox!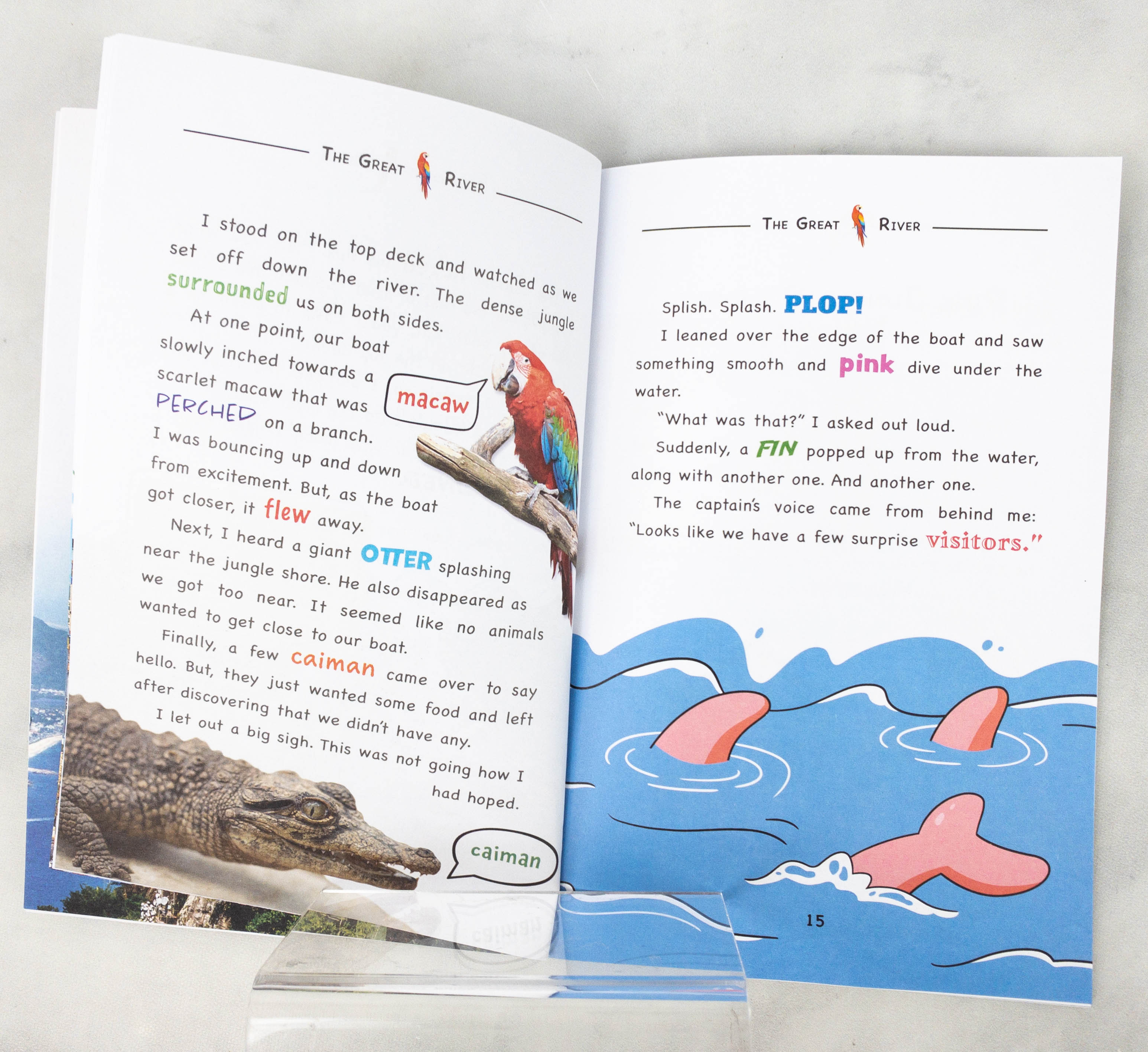 Another page features the animals that can be found in Brazil.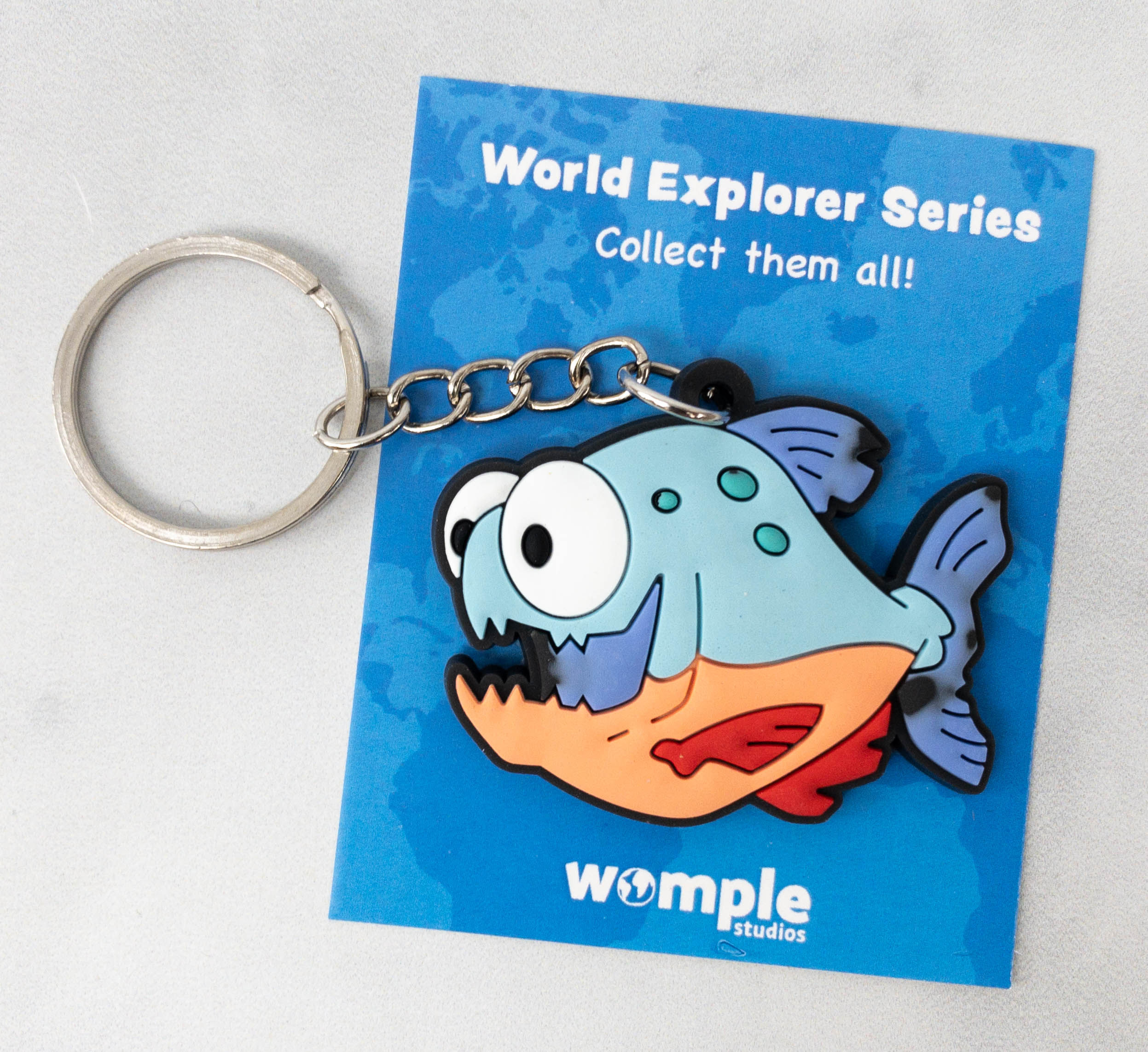 Keychain. This month's keychain features a piranha! This fish is from South America and it's characterized by its razor-sharp teeth.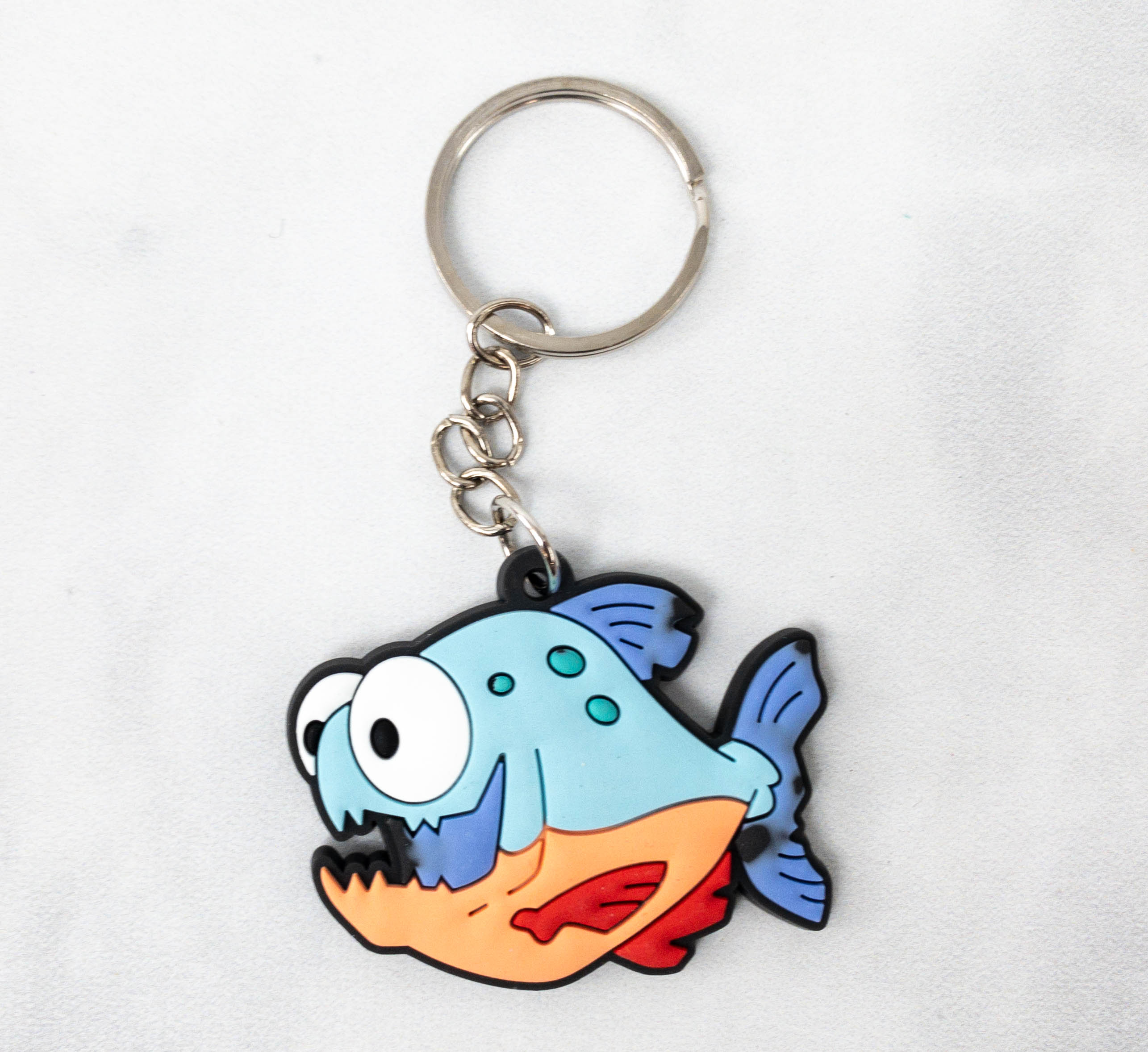 This is a cute and kid friendly illustration of the animal.
Stickers. This sticker sheet features images of people, things and animals from Brazil, including a sloth, carnival dancers, Amazon River Boat, and leafcutter ant. These are meant for matching to the map provided in the box.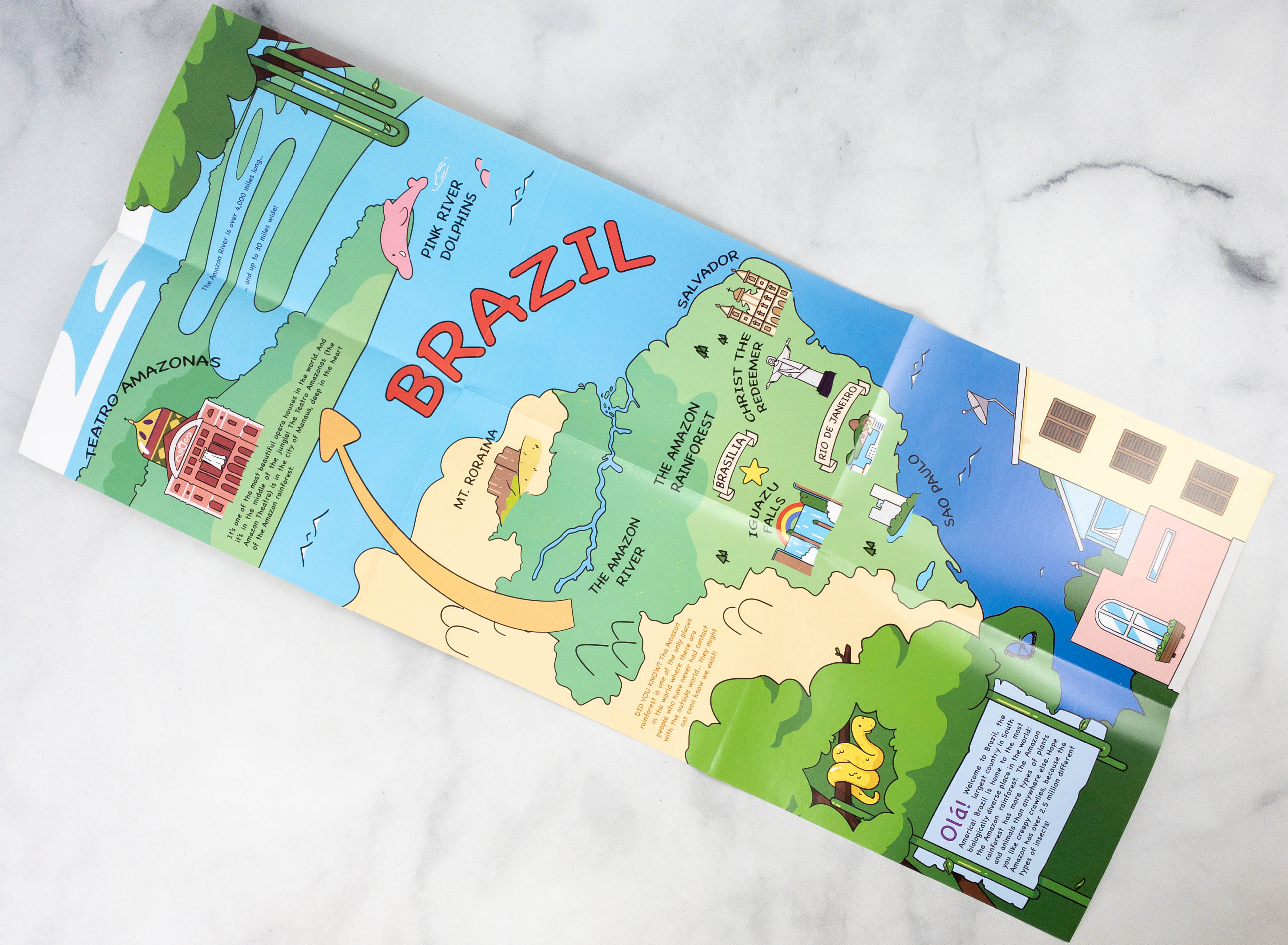 Here's the included map of Brazil!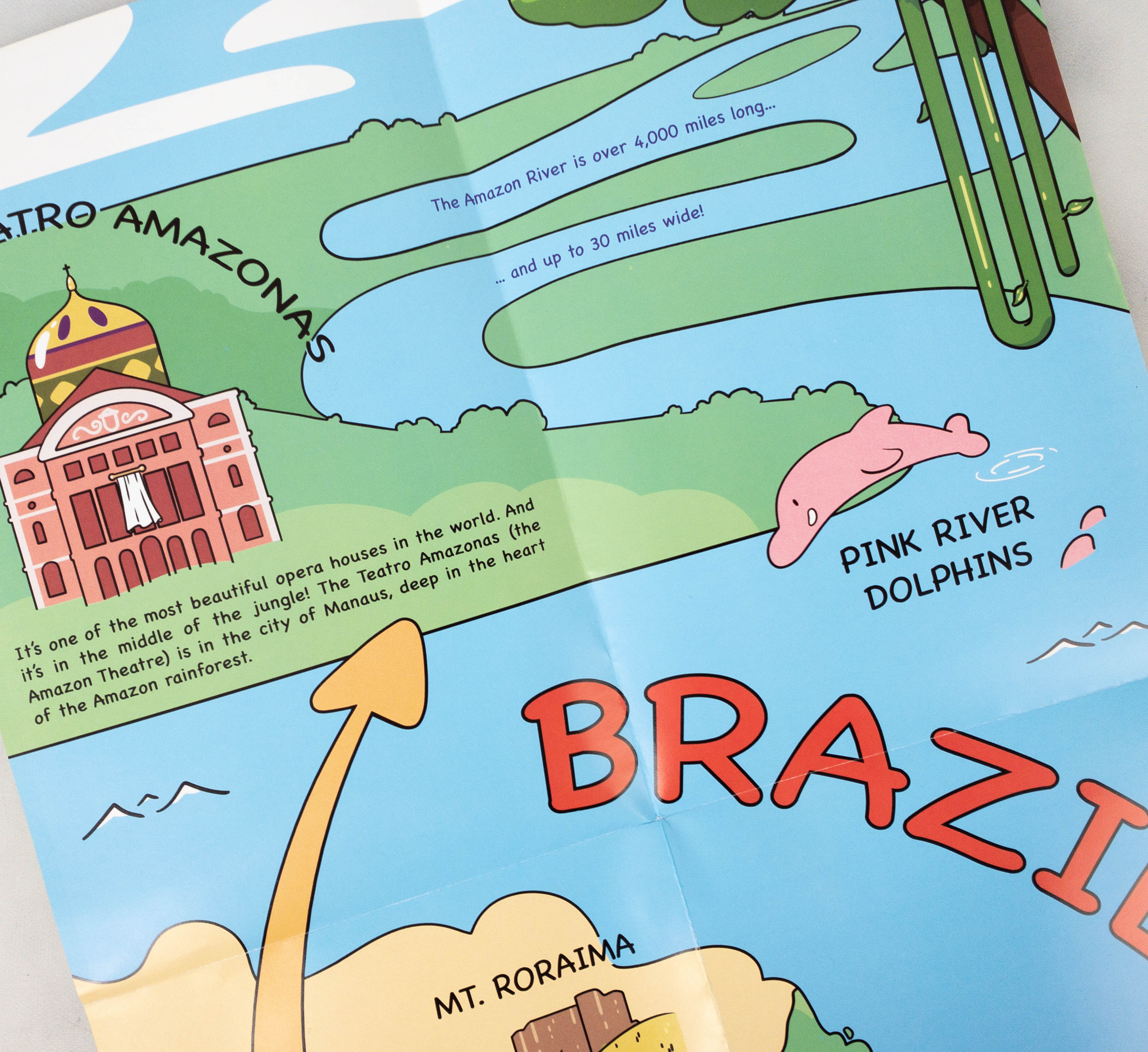 It contains some interesting information about the country.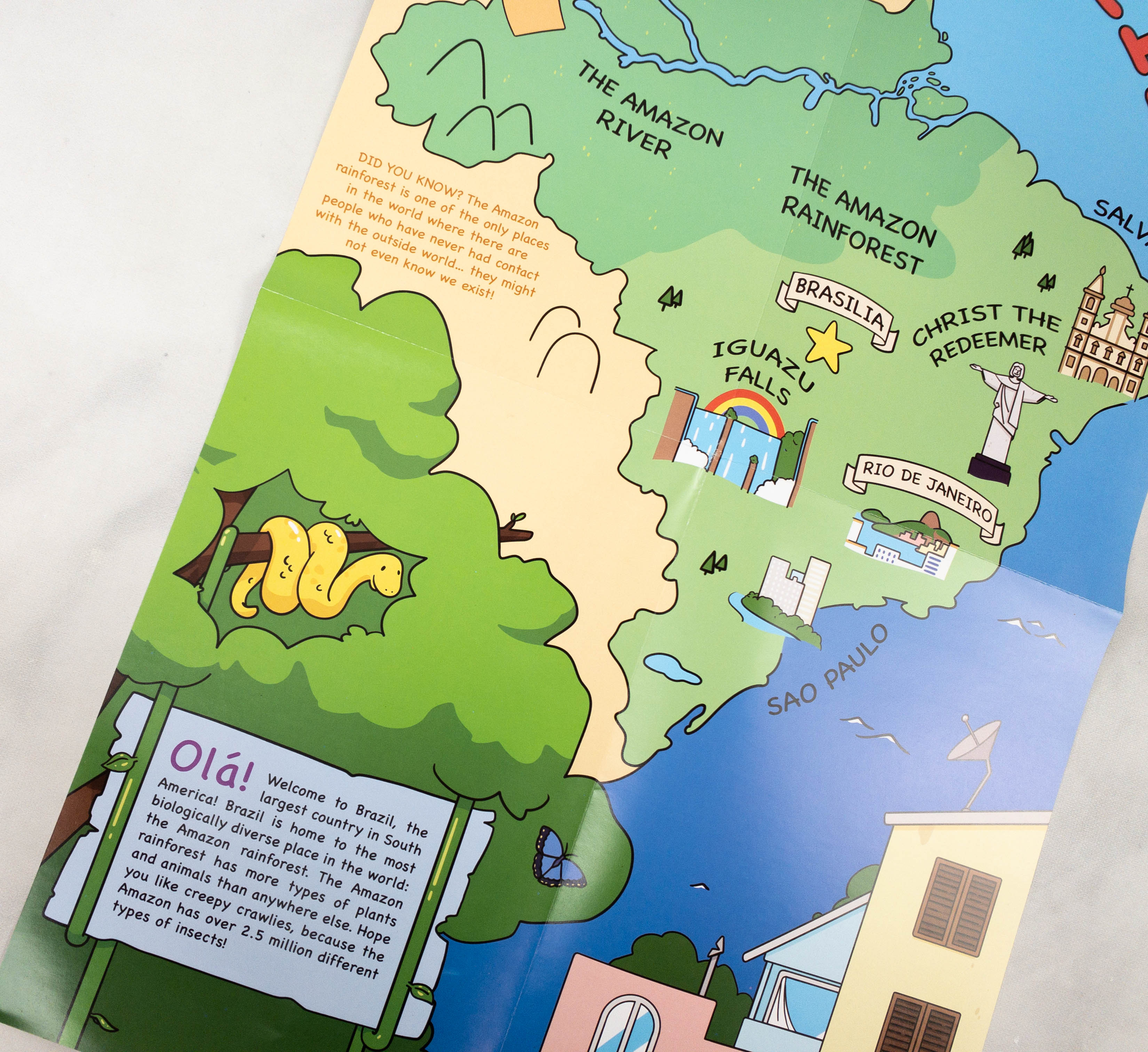 There are also popular landmarks listed on the map!
This card lists more information about Brazil, including the continent where it belongs, its population, the national language, the capital city, and currency.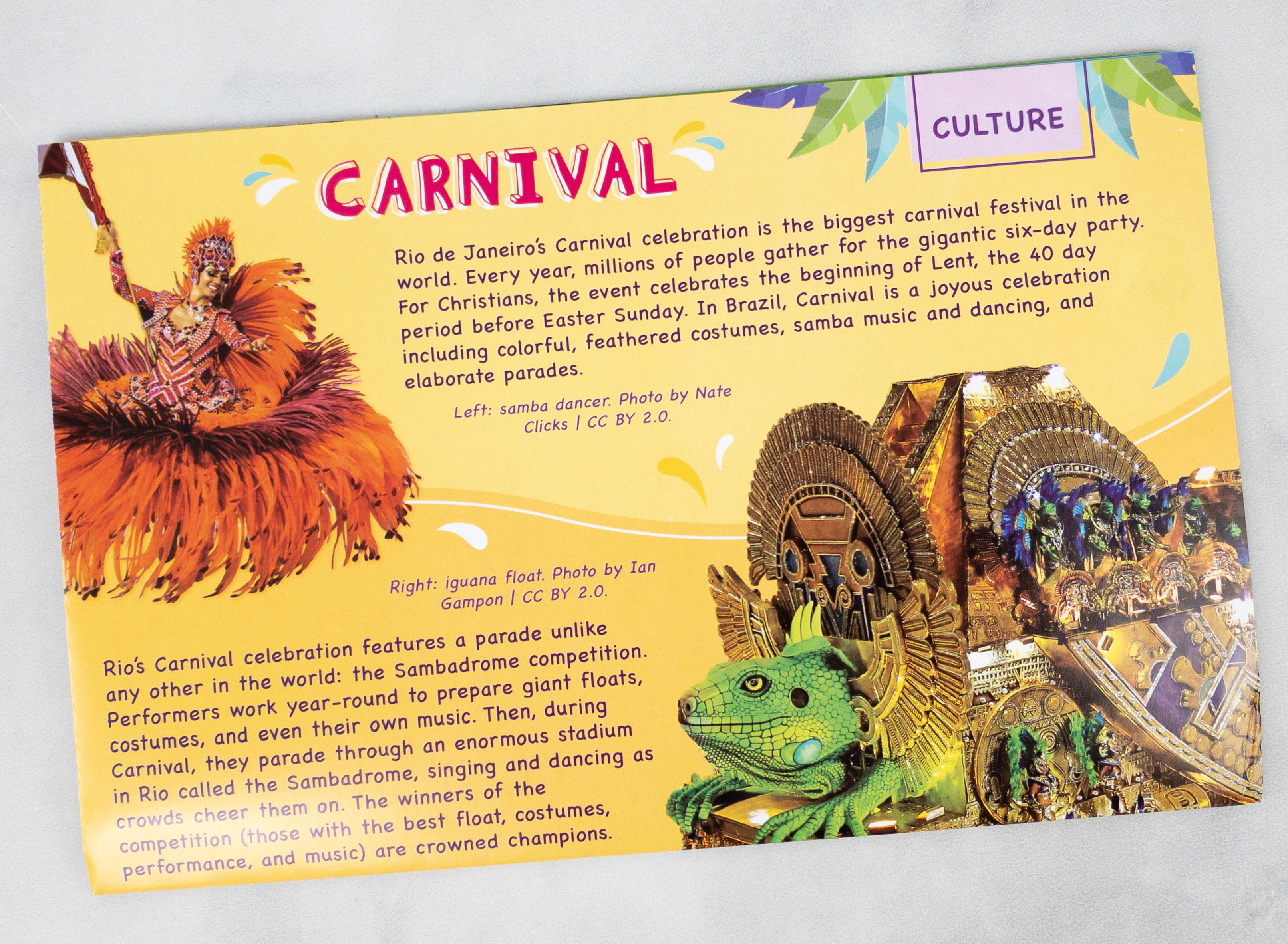 Here's a feature about Rio de Janeiro's Carnival, the biggest carnival festival in the world!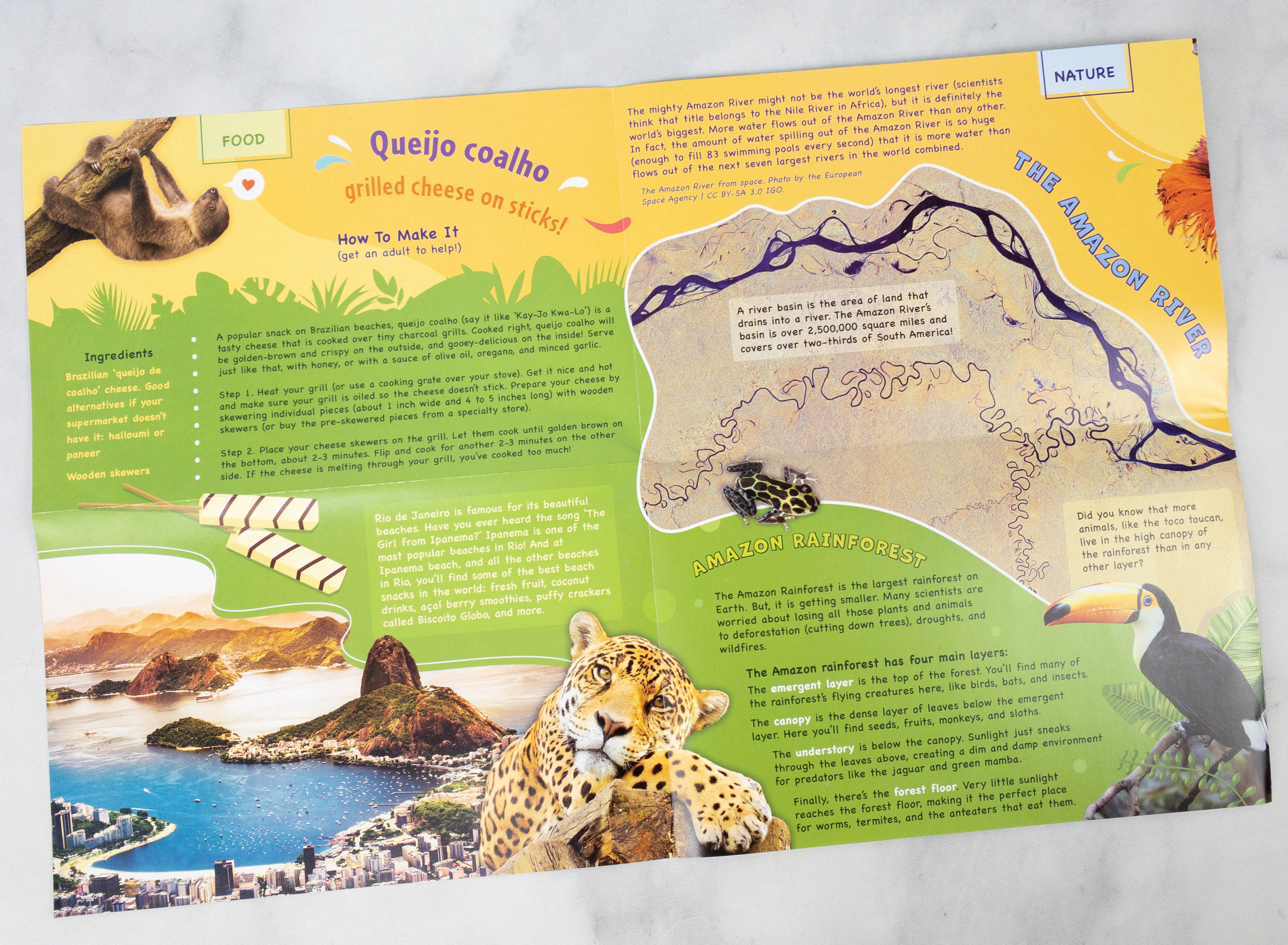 It also has a recipe for Queijo Coalho, also known as grilled cheese on sticks!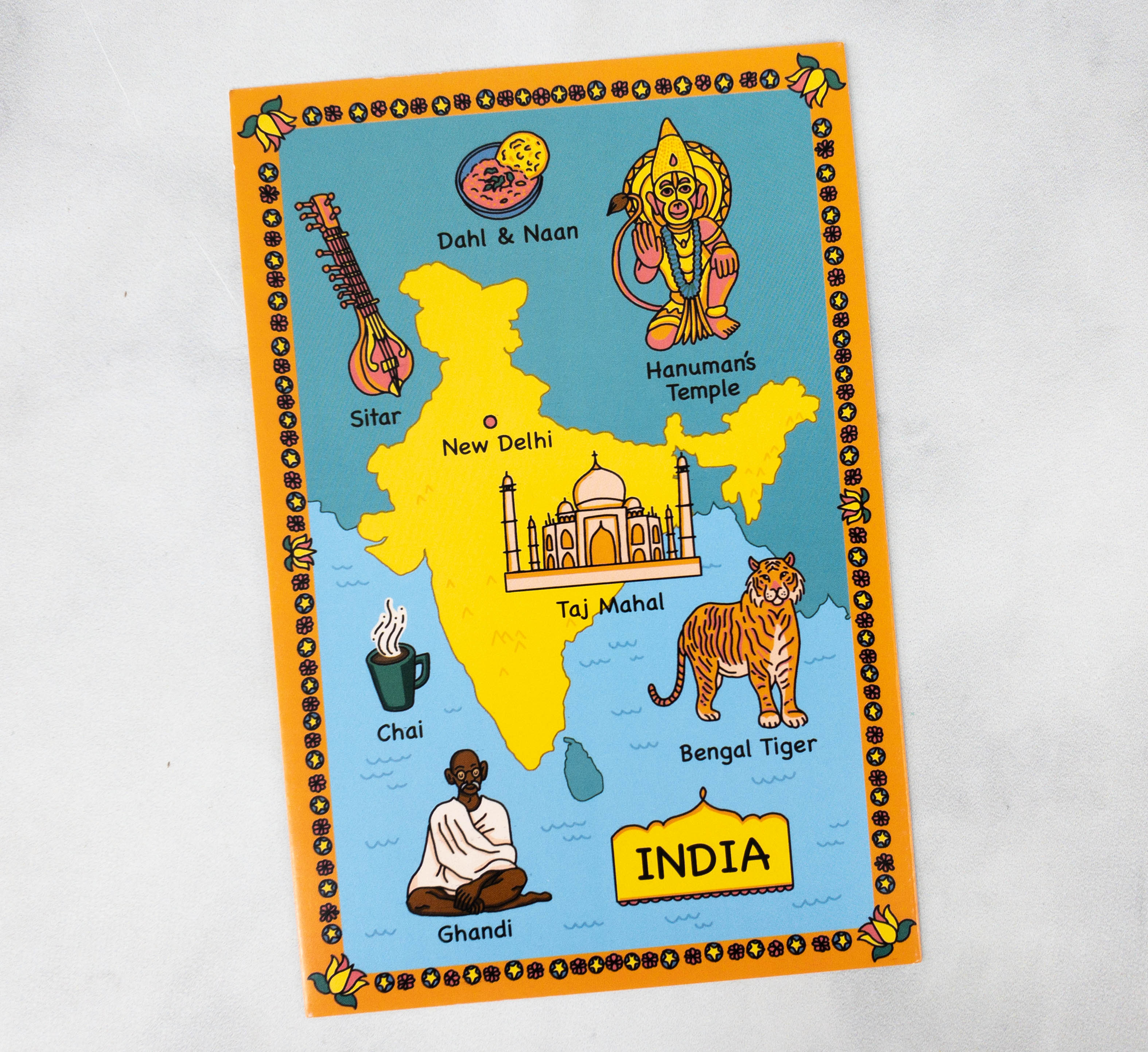 Postcard. A postcard of India was also included in the box! It features a map of the country as well as its popular tourist attractions, people, animal, and food.
The flipside reveals that this card is actually a sneak peek for the next box!
Here are this month's projects!
Green Anaconda. The first activity is about making a Green Anaconda!
There's also a booklet to guide my kids with the project!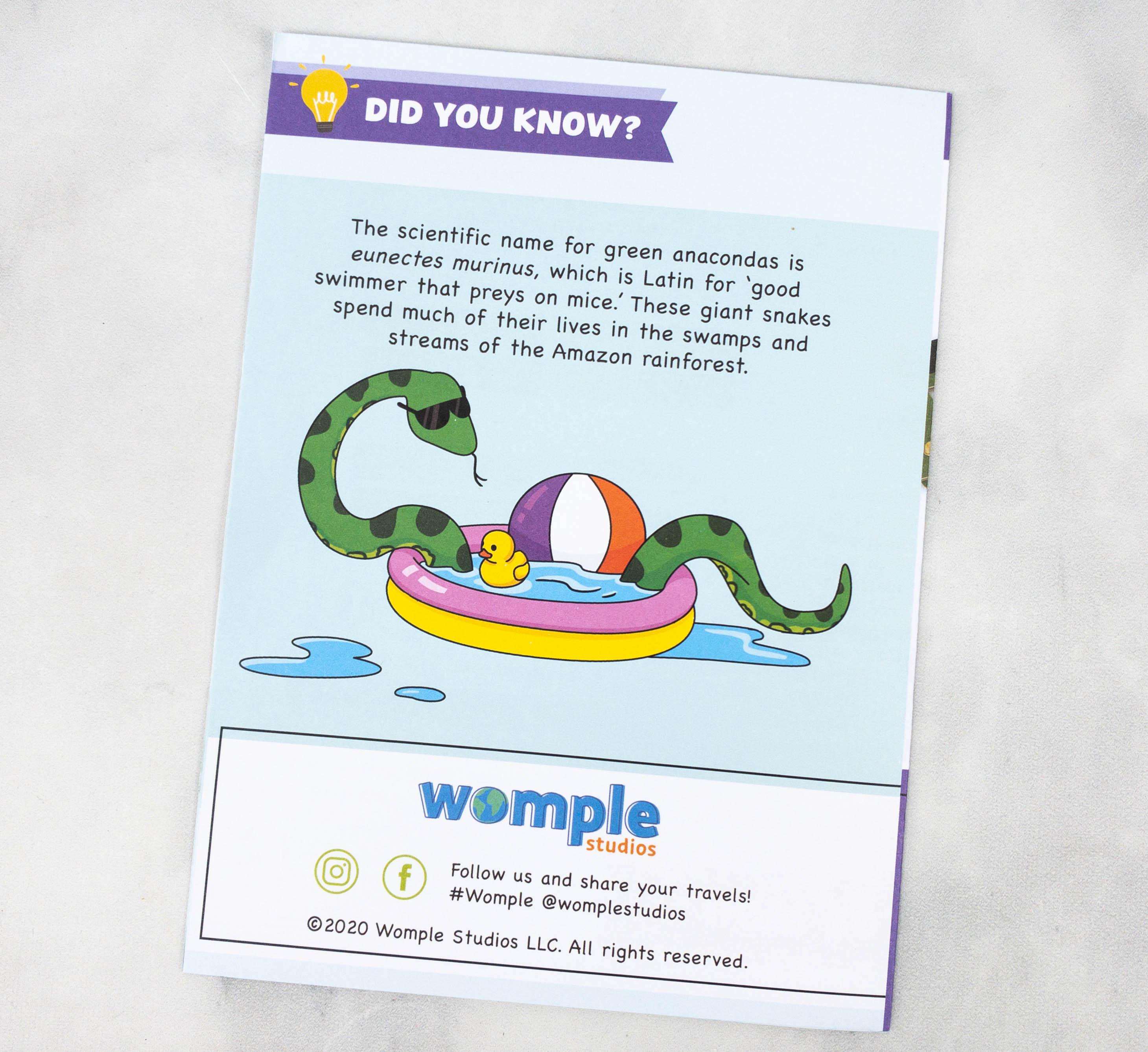 The scientific name for green anacondas is eunectes murinus, which is Latin for 'good swimmer that preys on mice'. These giant snakes spend much of their lives in the swamps and streams of the Amazon rainforest.
A paper lists all the parts for the Green Anaconda, making it easy to check if the materials you received are complete.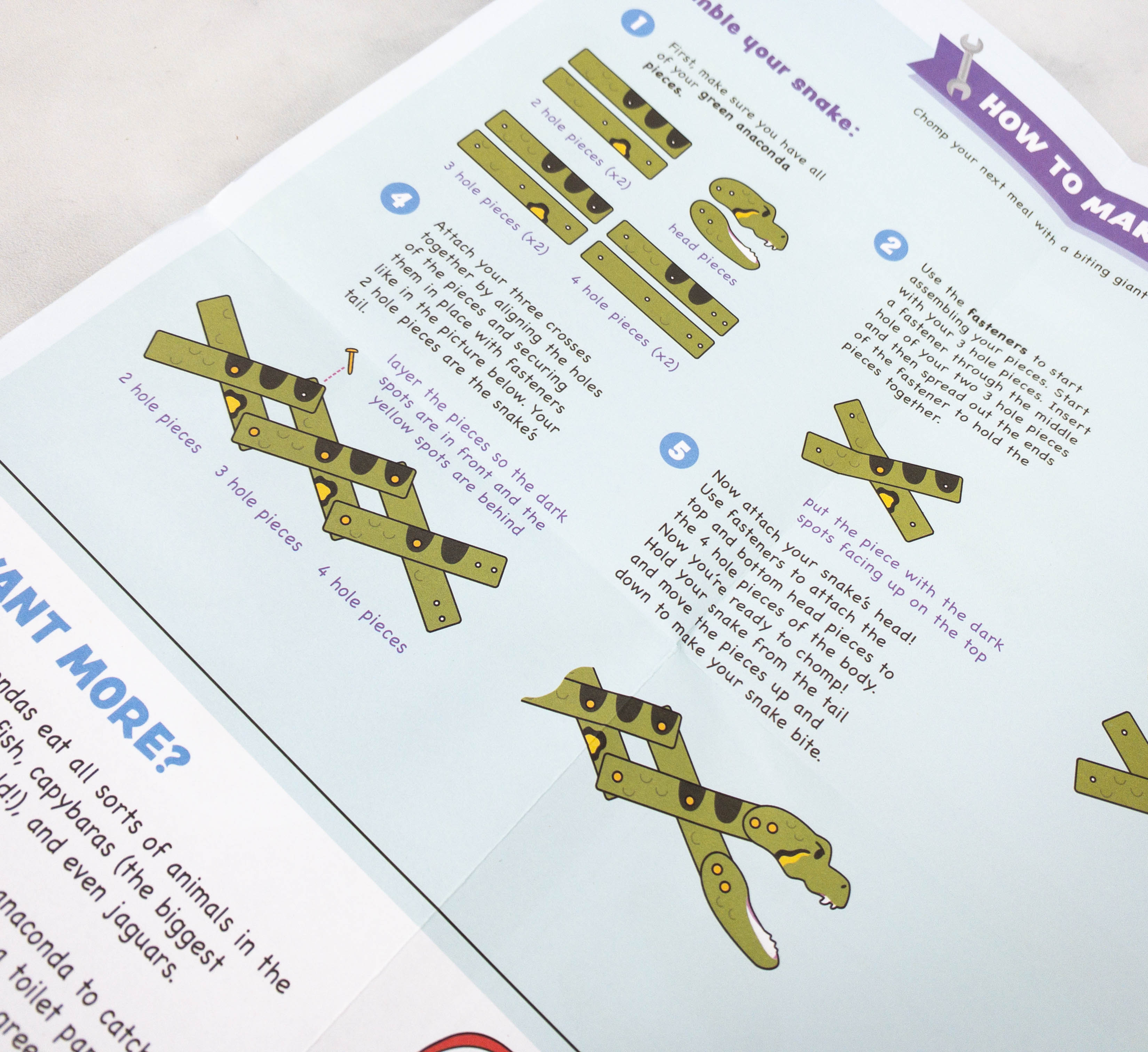 The instructions are easy to follow, and they even come with illustrations.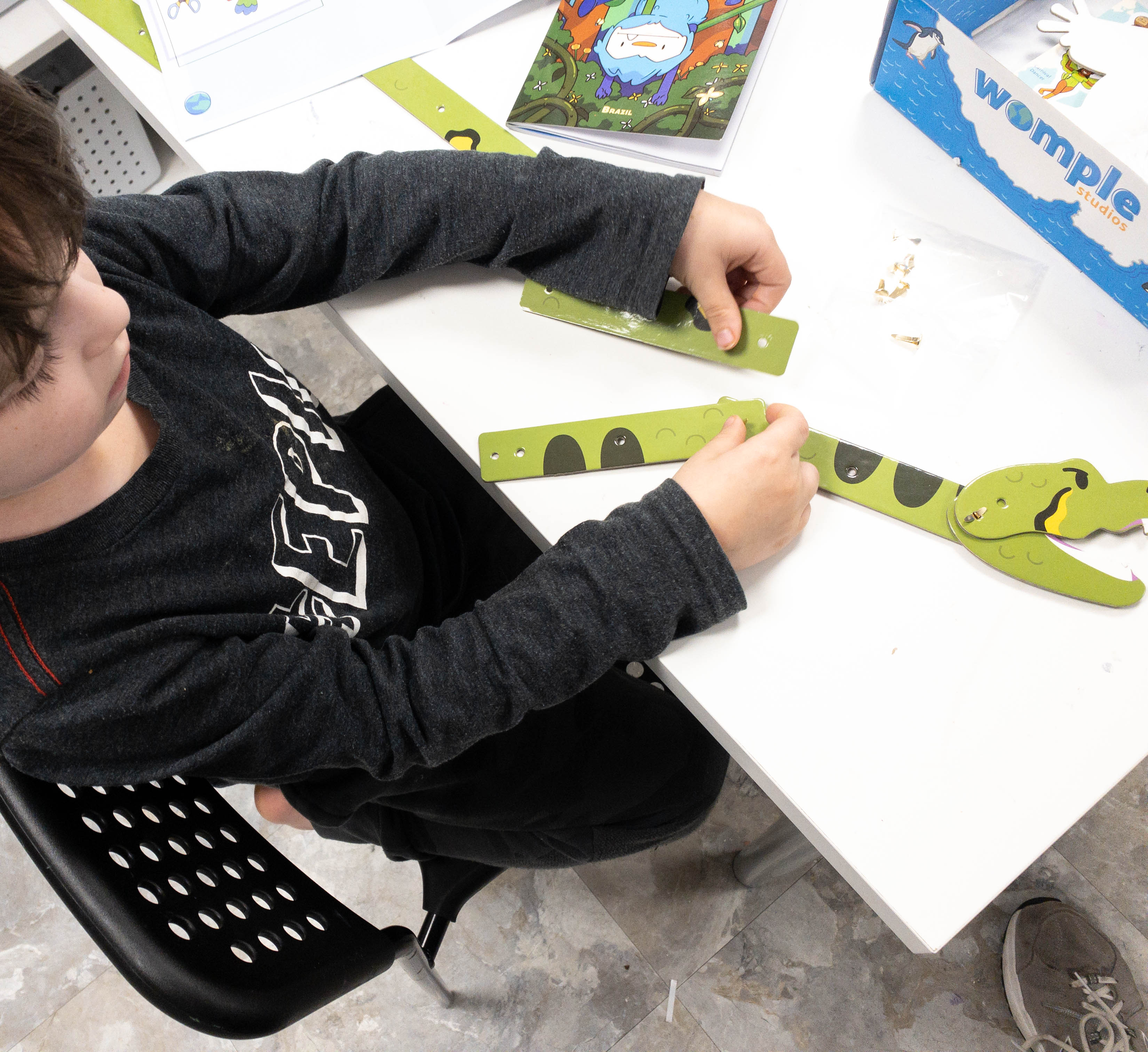 This project doesn't need special tools. It's nice that everything is kid-friendly and easy to assemble!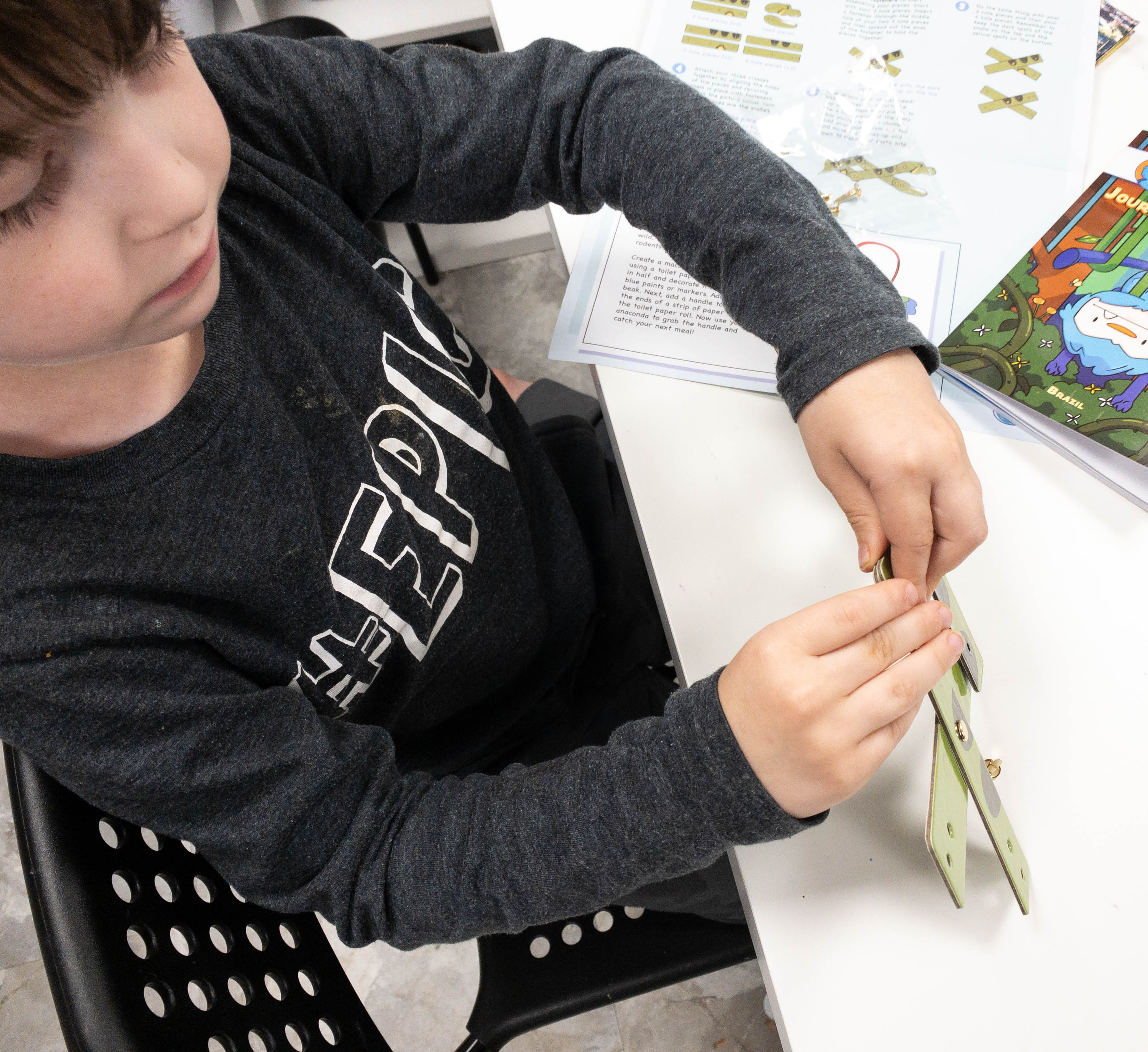 Using the fasteners, my son had no problem putting the parts of the animal together.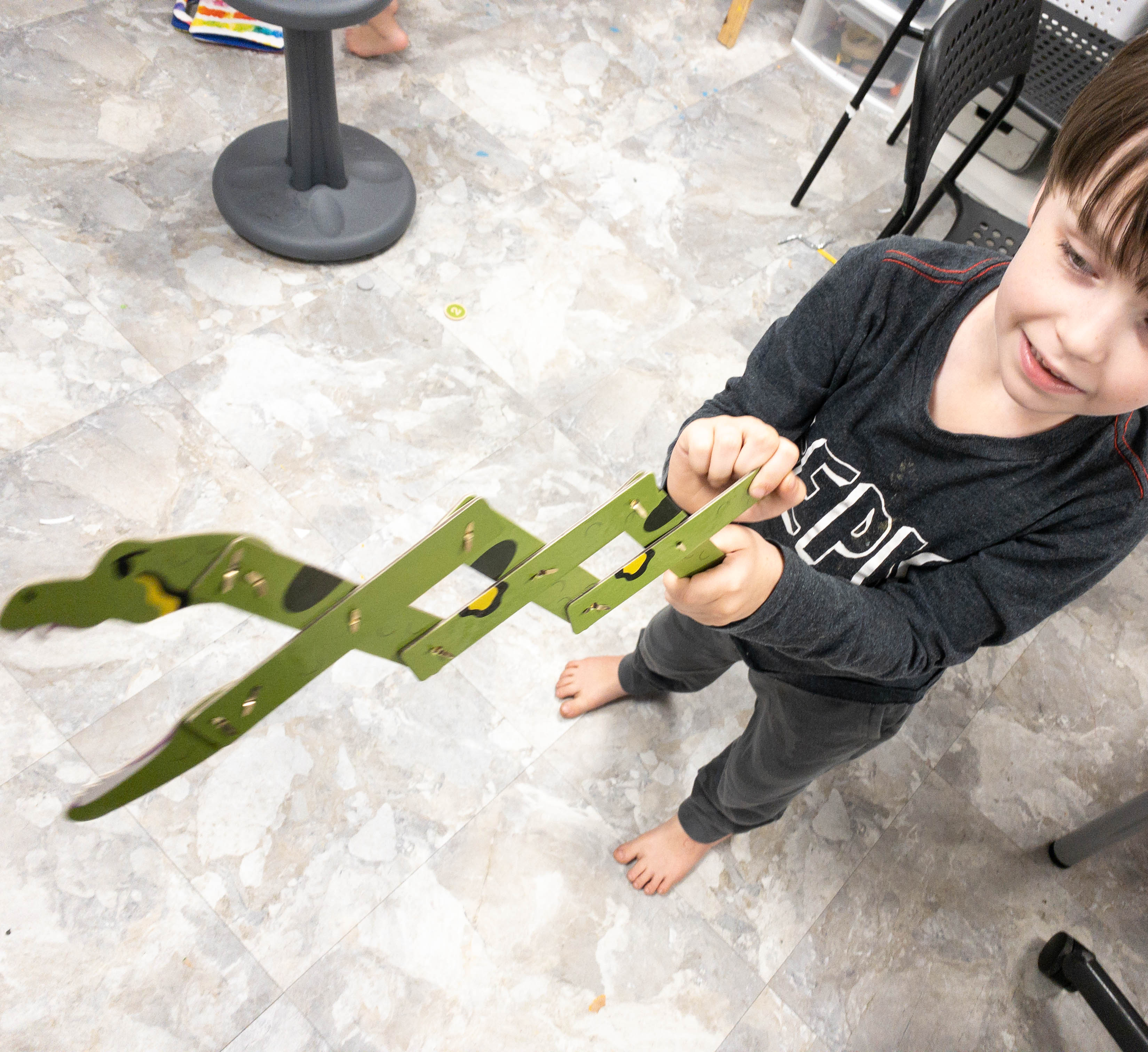 This anaconda actually reaches and "bites"! My son had so much fun playing with it.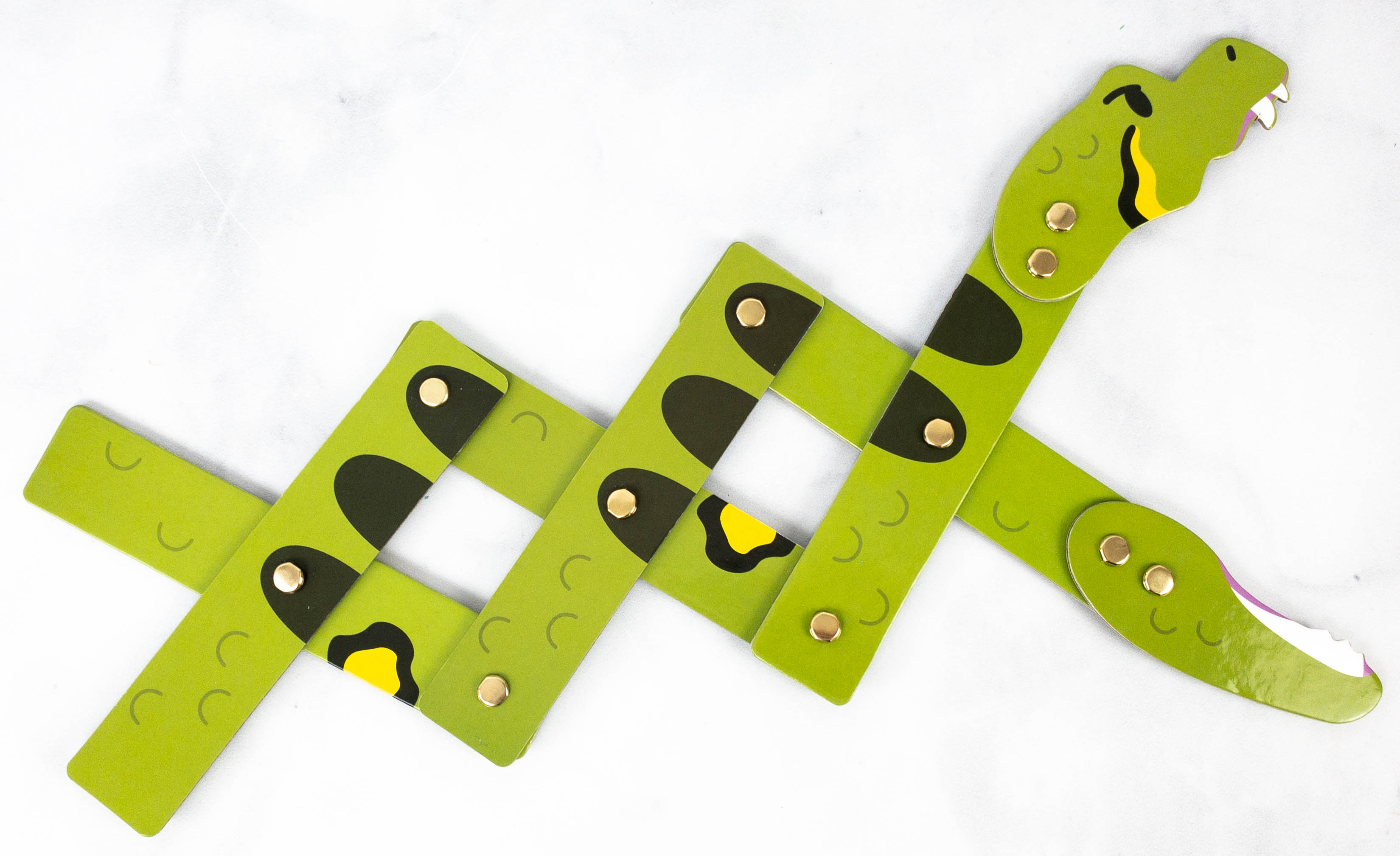 Here's a final look at the finished anaconda project.
Poison Dart Frog. The next activity is about making a climbing frog!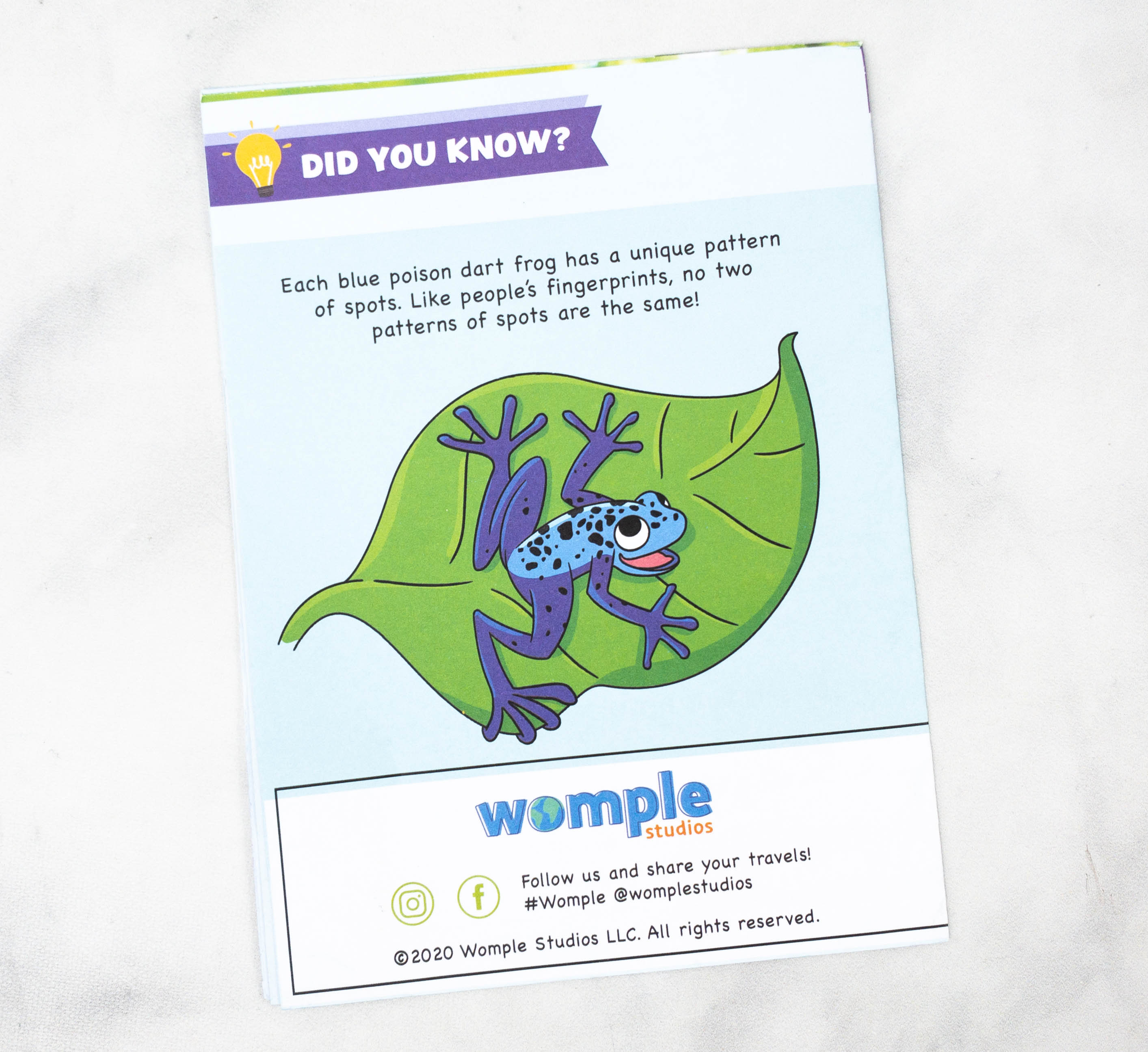 Each blue poison dart frog has a unique pattern of spots. Like people's fingerprints, no two pattern of spots are the same!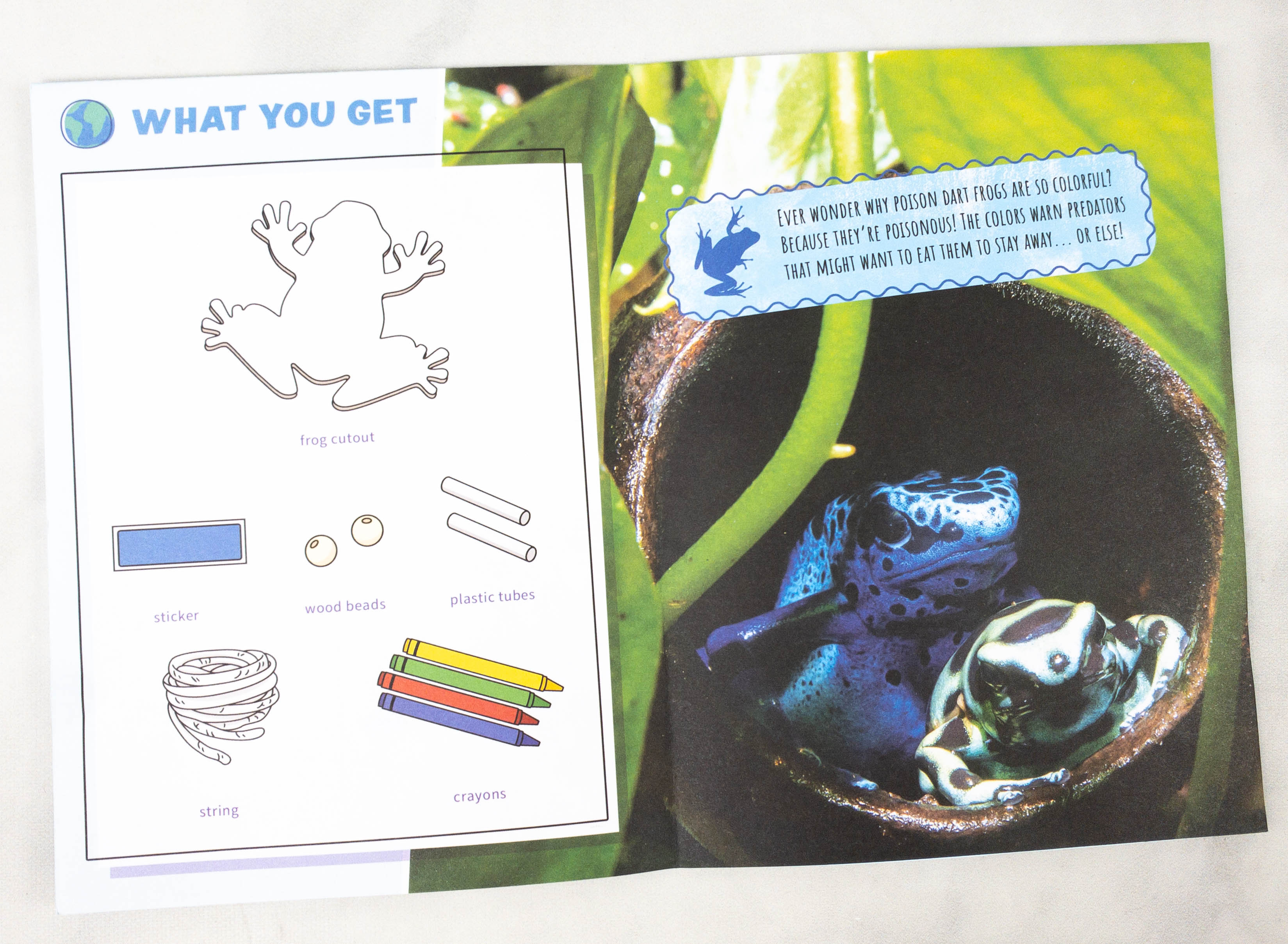 The box also crayons that kids can use to color the frog.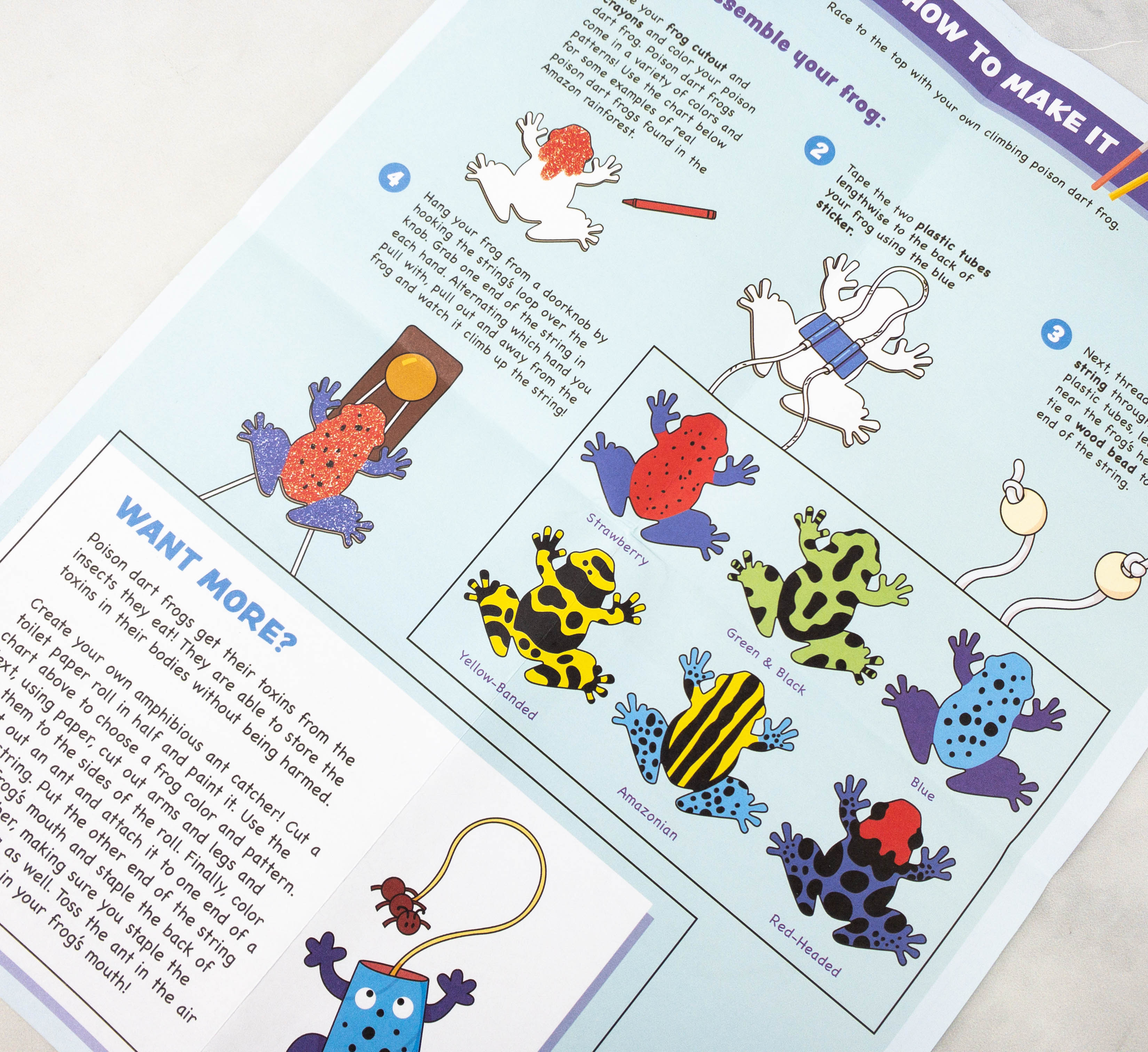 The back of the sheet includes detailed and illustrated instructions for this model.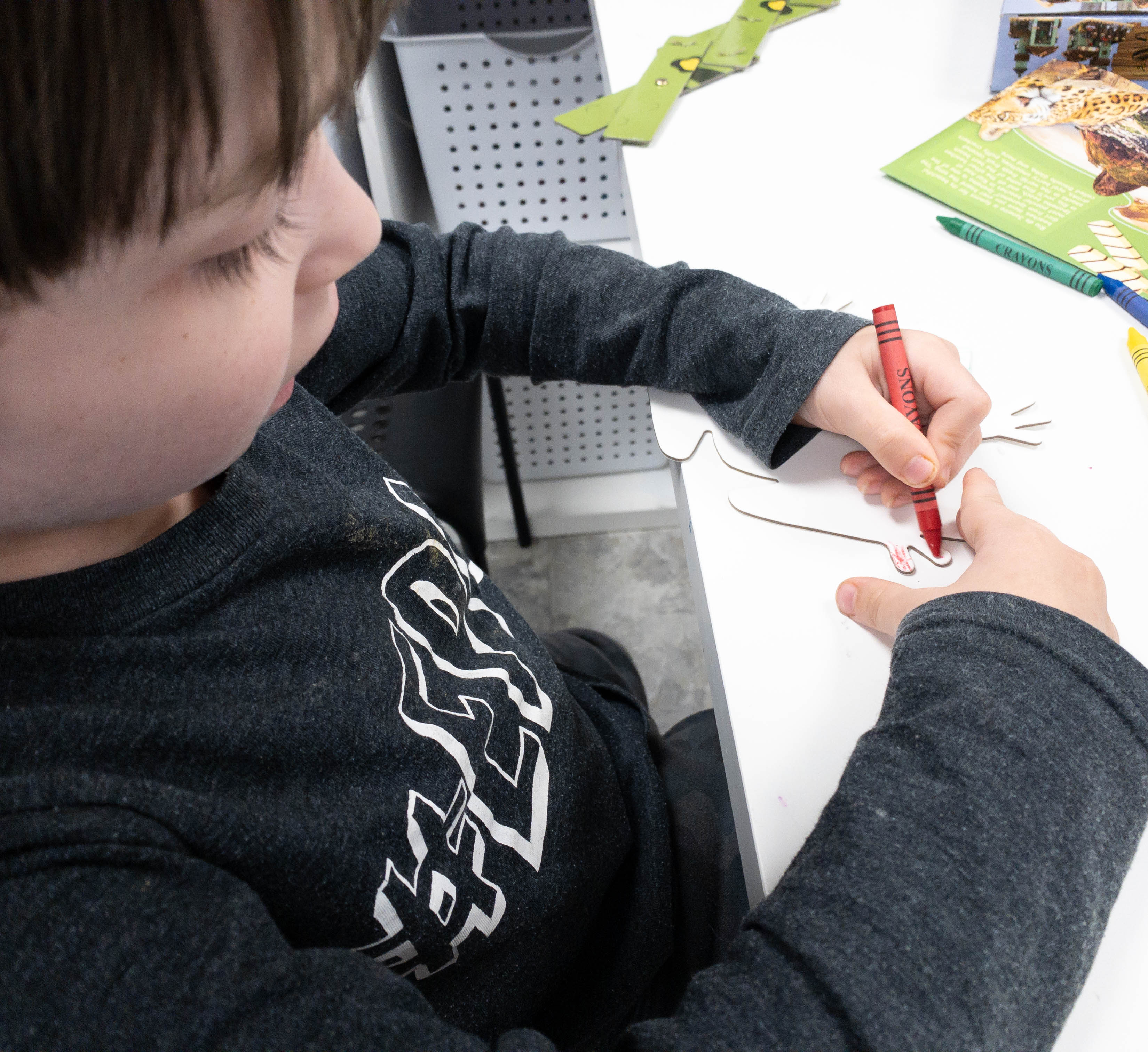 My son started by coloring the frog cutout.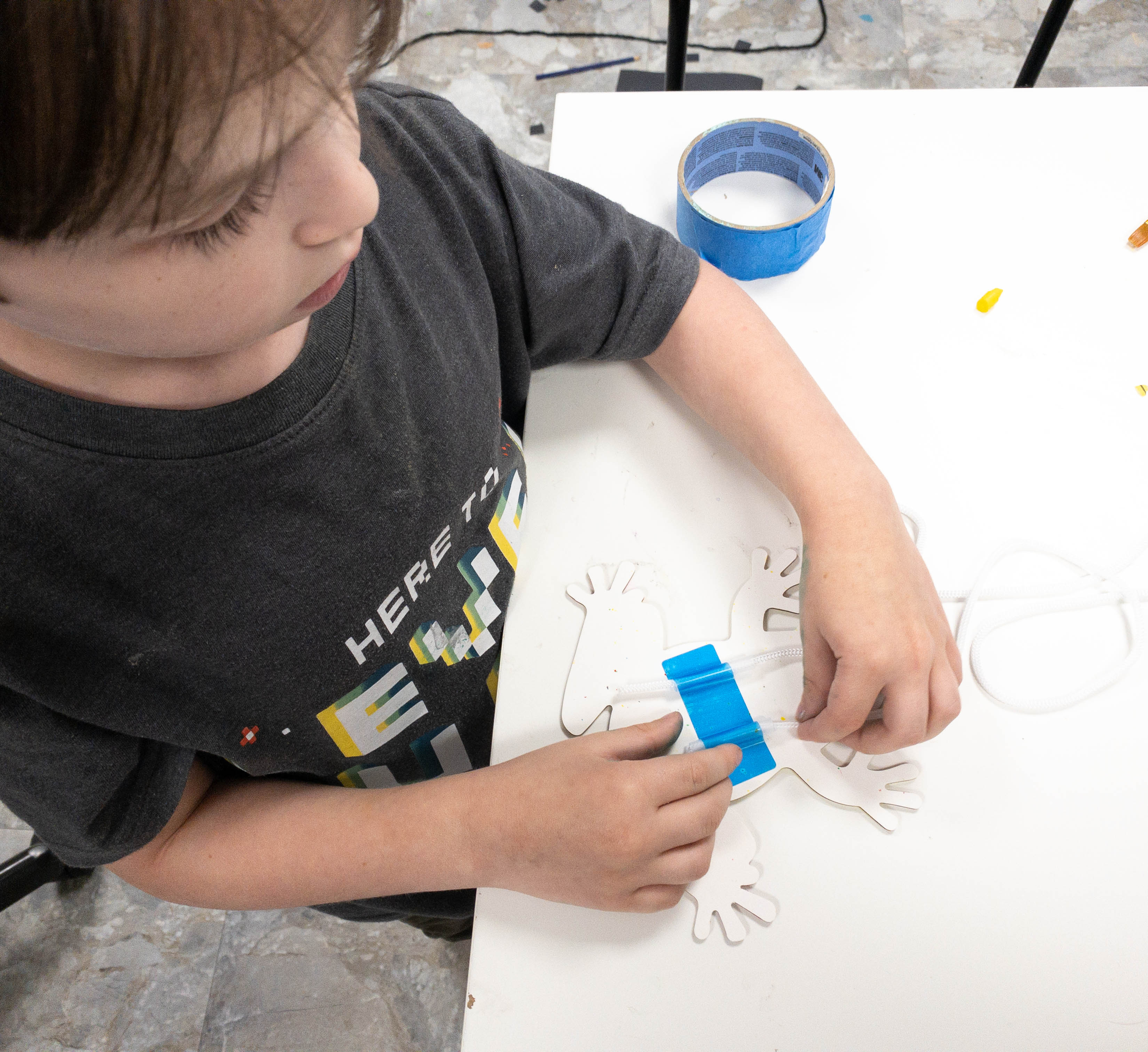 Using the stickers, he placed the strings at the other side of the cutout.
The frog was able to climb the handle of our stairs in no time!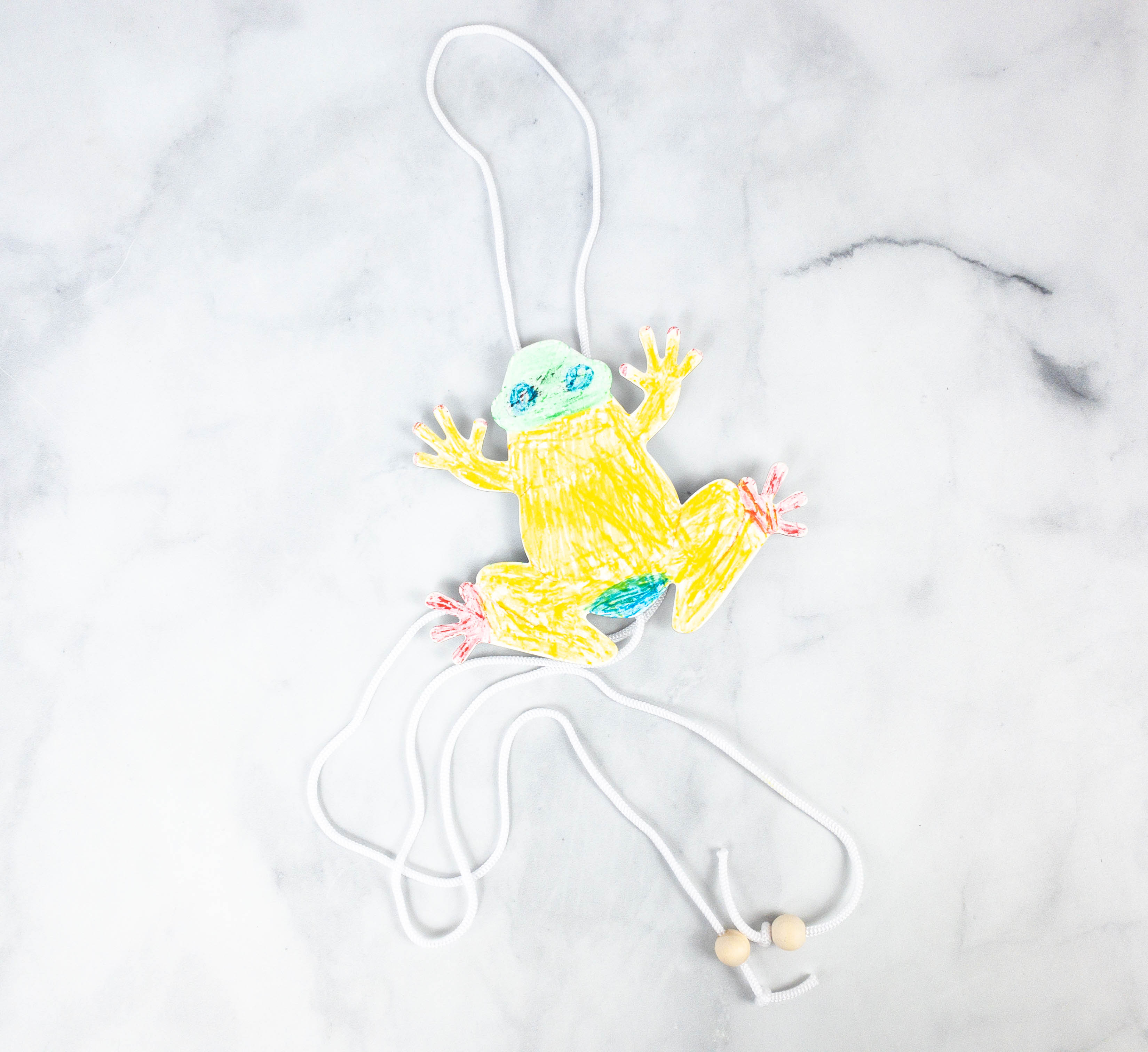 Here's the finished product! My kids had so much fun playing with their very own dart frog.
It was another amazing month of activities and fun learning!
WompleBox is a great way to introduce kids to different countries and cultures. This subscription box for kids never fails to send fun activities, as well as an information-packed booklet. My kids explored Brazil this month, a South American country with a rich history and an interesting wildlife. The activities are about two animals commonly found in the country, the poison dart frog and the green anaconda. The finished projects looked great and my kids played with them a lot after making them! This is a good activity subscription for kids to help widen their understanding of the world. Everything is age-appropriate and different countries are highlighted every month!
What do you think of this box?