Super Kids Yoga Box is craft activity subscription box designed for children ages 3-10. Each kit includes 8 playful yoga, mindfulness, and gratitude activities, plus a yoga game, a mystery toy, a calendar, and a book. Every other month has a special theme and weekly LIVE yoga classes to keep little yogis excited. They also offer a Mini Mailer which comes with one free class to try out. Subscription plans start at $40 for basic boxes and $51 for boxes with live classes.
The box features illustrations showing some yoga poses.
The inner part of the box cover contains more information about the subscription.
Everything is wrapped in blue paper with white cloud prints, sealed with a Super Kids Yoga sticker.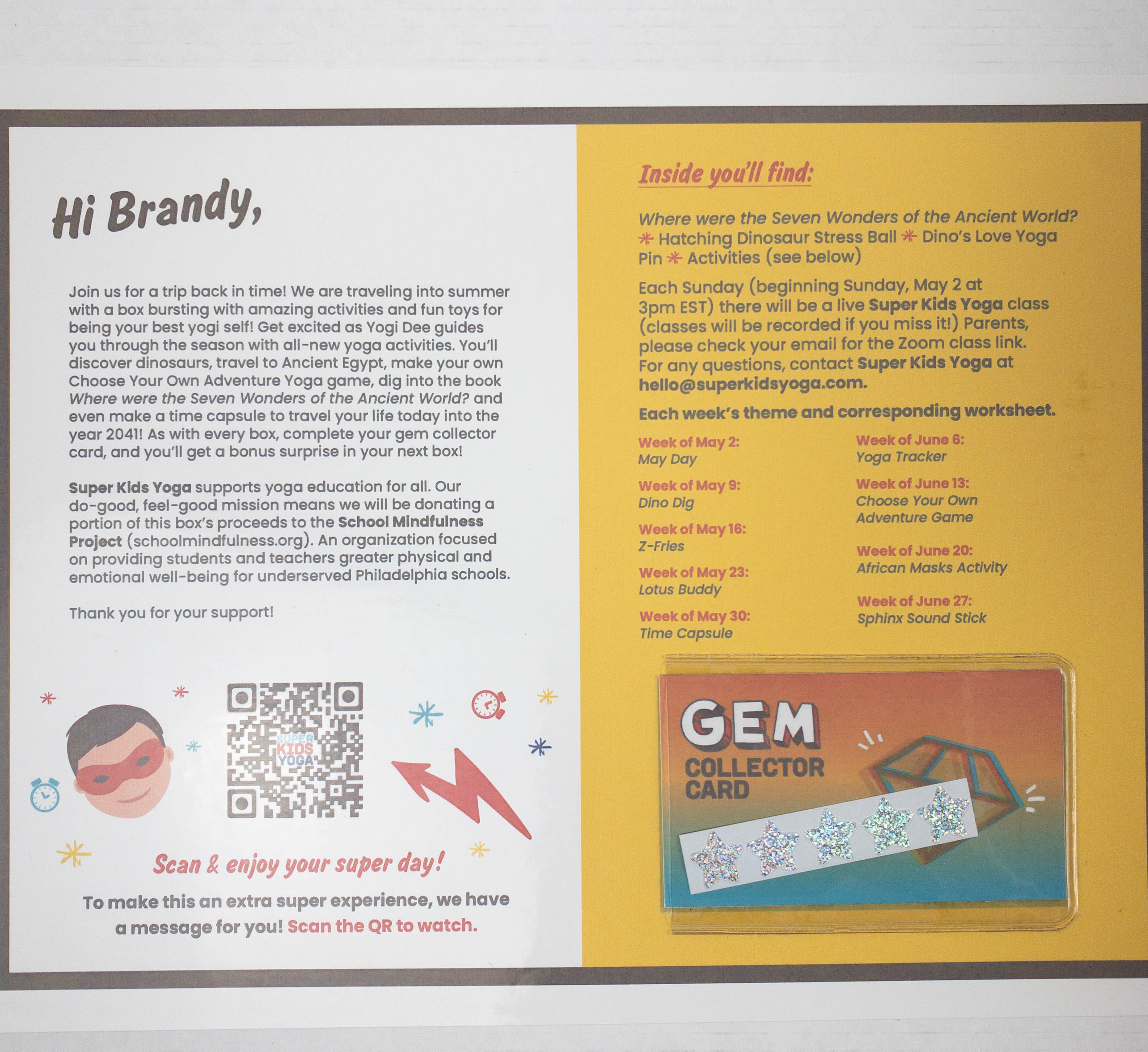 This card includes a message from the Super Kids Yoga Box plus a schedule of all the activities for the following weeks.
Here's a QR code that you can scan to watch a fun  video!
This Gem collector card is also included in this month's box.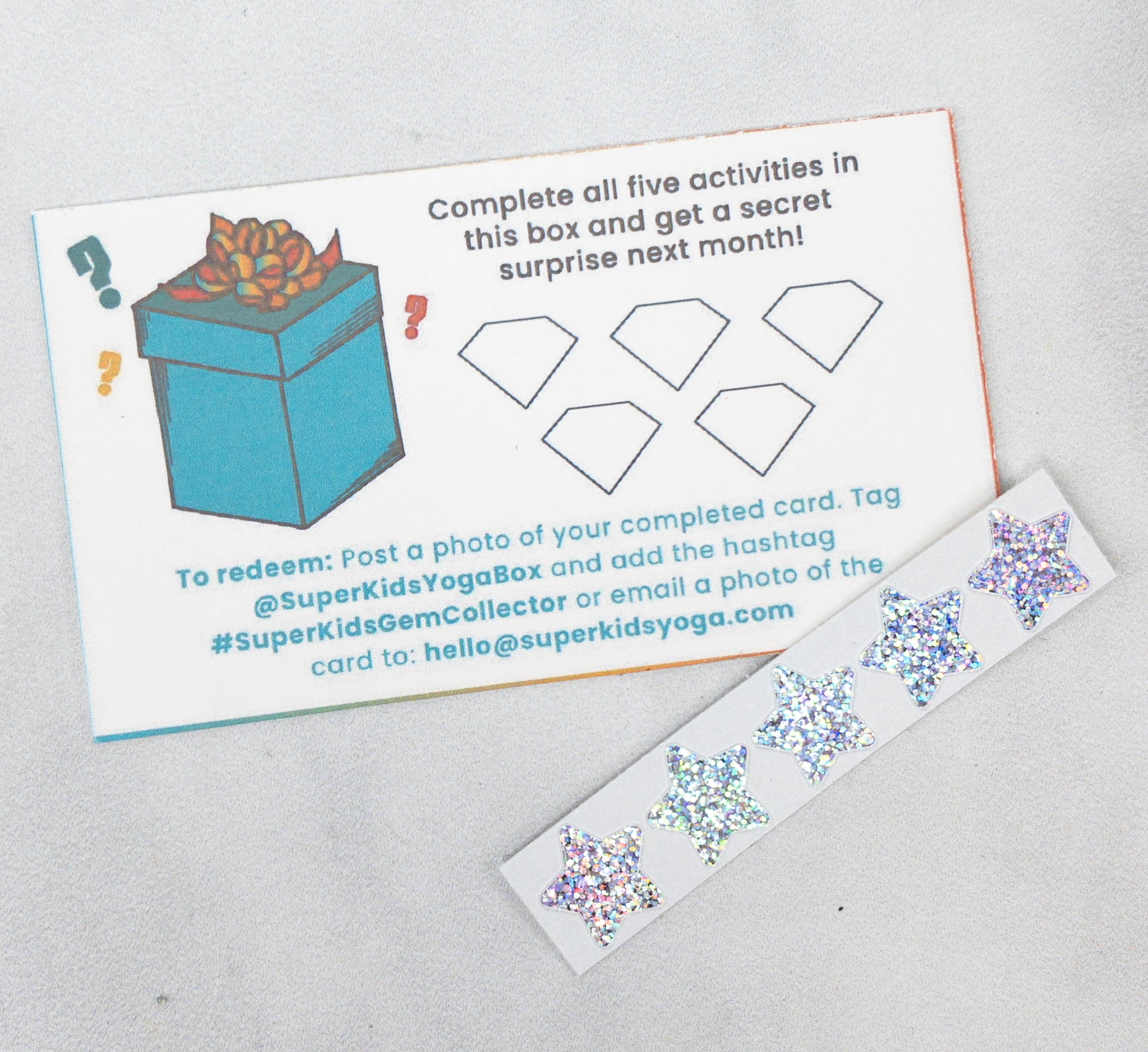 Kids just need to complete the activities in the box and parents can either post a photo of the completed card on social media or email the photo to Super Kids Yoga to get a secret surprise in the next box.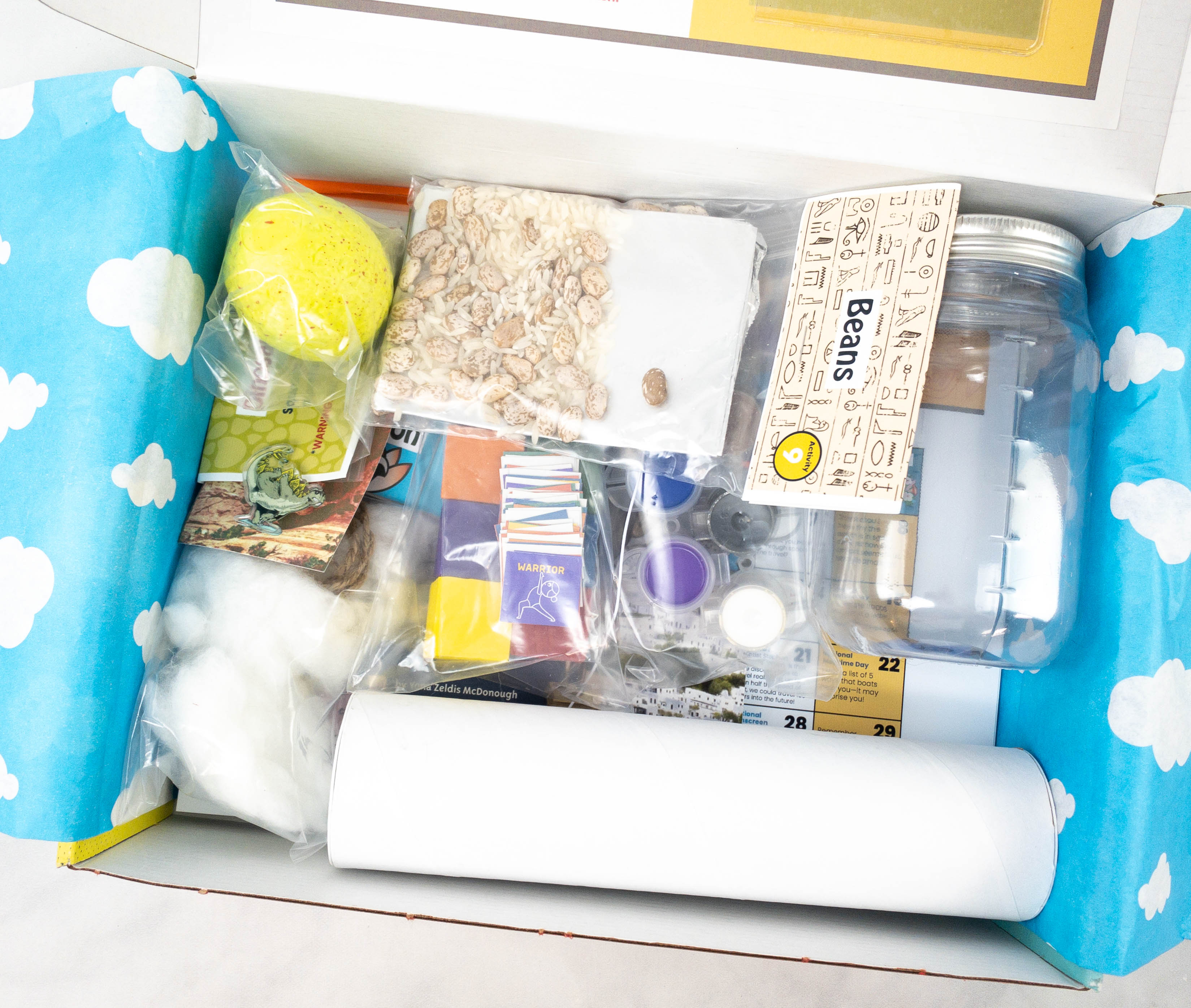 Some of the items were wrapped using plastic.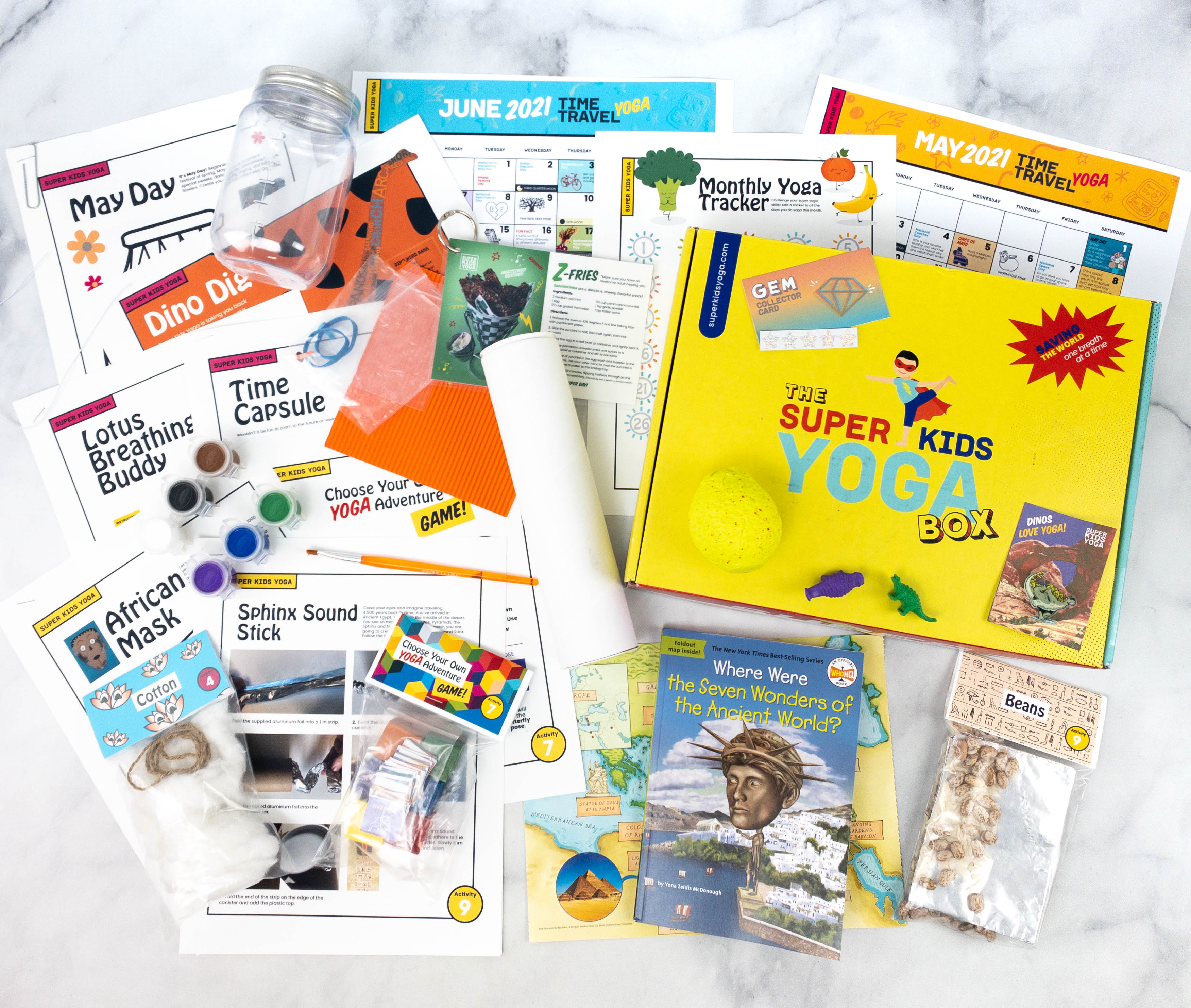 Everything in the box!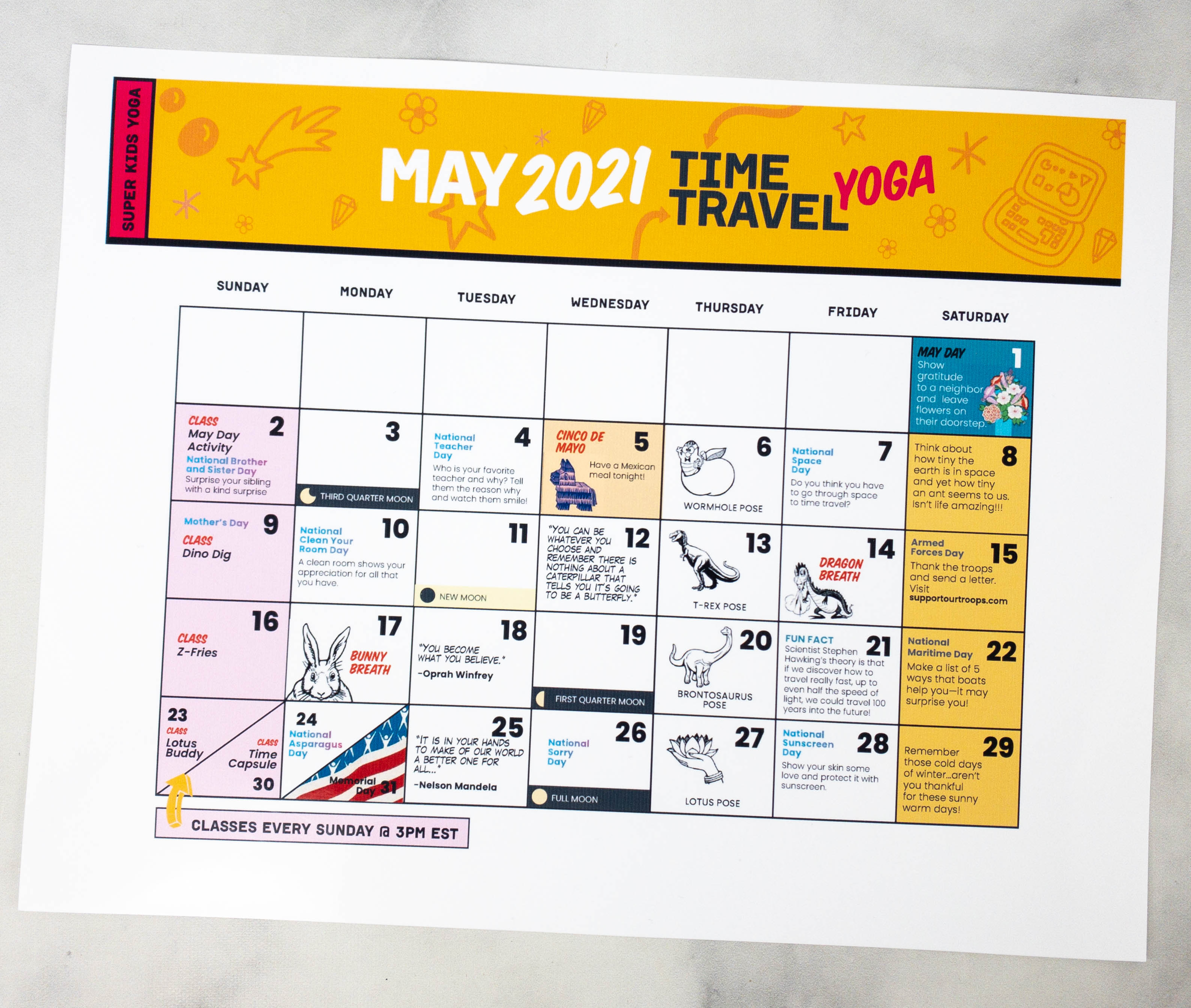 Here's a calendar for the month of May, filled with fun facts!
There's also a calendar guide for the month of June. This can be easily put up on a wall with some tapes or tack-its. You can pair your activity from the box with the yoga class, for which we received helpful emails and reminders. They're live, but they also send out a recording.
Exploring where yoga began was one of the classes.
And yes, there was dino yoga: "Today's class we travel back in time and explore Triassic, Jurassic, and Cretaceous Periods with Dinosaur-inspired yoga poses. We used our Dino Eggs to their fullest by using it for practicing our Dino Breath, as a balance toy in our poses and as a breathing buddy in meditation."
My kids really enjoyed the classes and love participating in live events, but they also had no problems accessing and following the recordings. Everything in the box follows the theme of TIME TRAVEL YOGA and the activities match up with different weeks. This box is great, because you'll get two months of learning, fun, and movement with every box.
Where were the Seven Wonders of the Ancient World? by Yona Zeldis McDonough ($15.99)
Explore the most amazing wonders of the ancient world!

More than 2,000 years ago, travelers wrote about the incredible sights they saw while on their journeys. They told tales of hanging gardens that were built for a Babylonian queen, and a colossal statue that guided ships through the harbor of Rhodes in Greece. These writers compiled a list of the very best of these sights that are now known as the Seven Wonders of the Ancient World. Author Yona Zeldis McDonough takes the readers on a trip to the Lighthouse of Alexandria and the Great Pyramids in Egypt (the only Wonder still standing), the Statue of Zeus at Olympia and the Colossus of Rhodes in ancient Greece, the Hanging Gardens of Babylon, the Mausoleum at Halicarnassus, and the Temple of Artemis, detailing the creativity and skill that these early civilizations possessed.
The back cover has a preview of what is inside the book. It's all about the wonders of the ancient world or the world's most famous landmarks from the ancient times.
It also has a table of contents so it's easy to navigate it.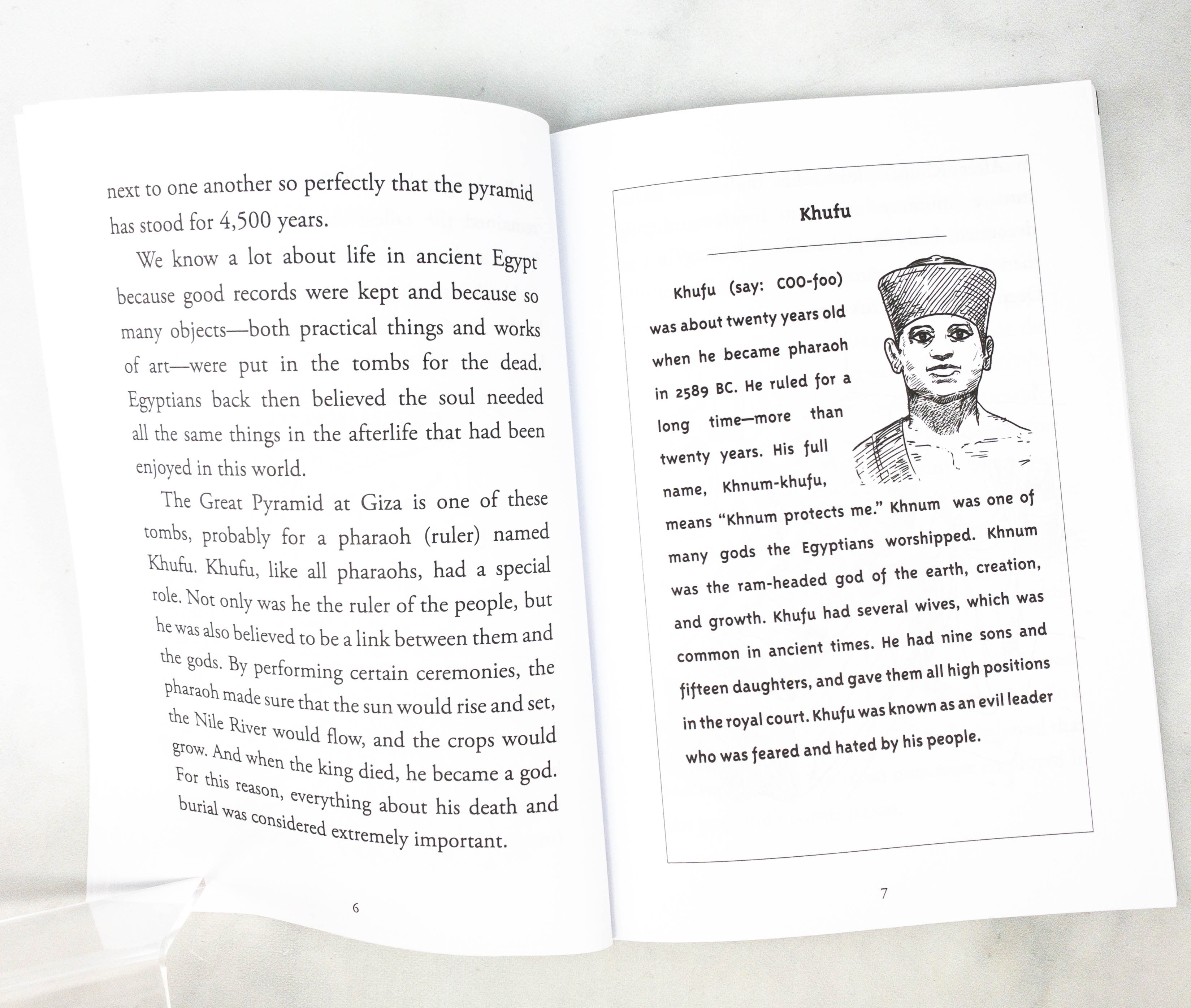 Khufu, a pharaoh and one of the many gods that Egyptians worshipped, is featured in this part of the book.
There's also a part where the Hanging Gardens of Babylon was discussed!
My son loved reading the book. He finds it very interesting and informative!
A beautifully illustrated foldout map was also provided with the book.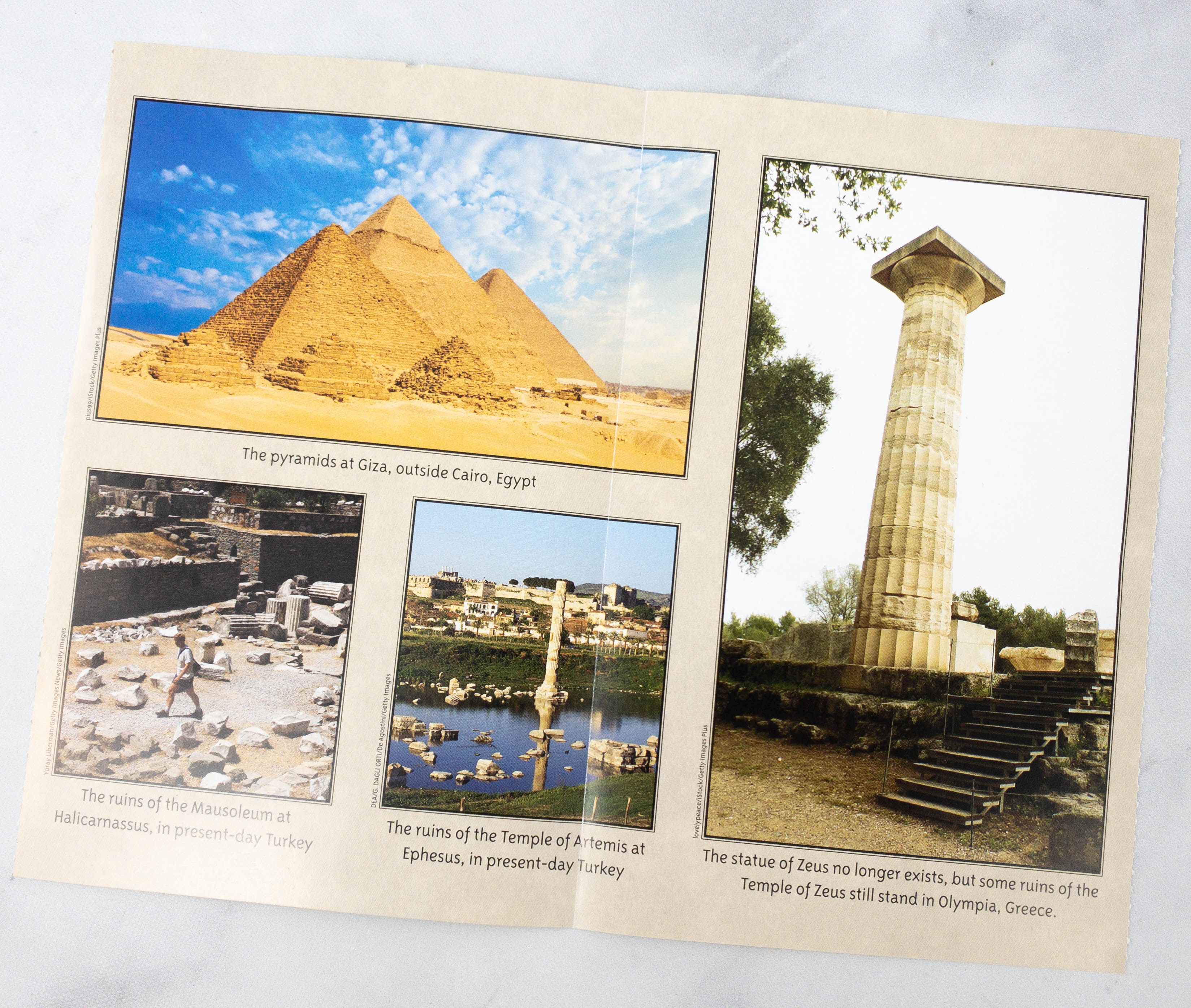 On the flipside, there are photos of the Pyramids at Giza, ruins of the Mausoleum at Halicamassus, the ruins of the Temple of Artemis, and ruins of the Temple of Zeus.
Dinosaur Egg. In line with the ancient theme, my kids also received a yellow Dinosaur egg.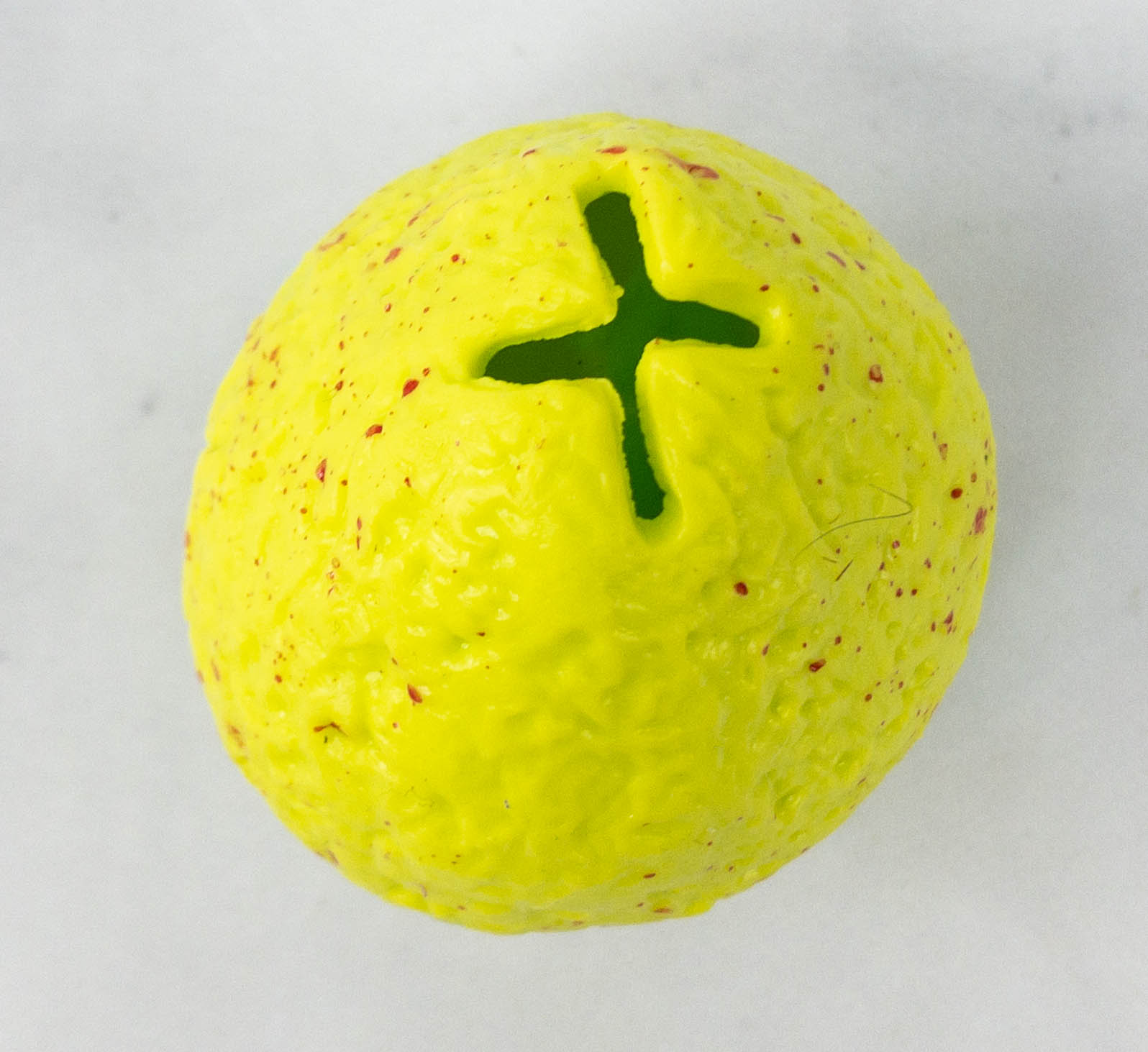 It's similar to a surprise egg that contains a fun item inside!
Squeezing the egg reveals a prehistoric buddy!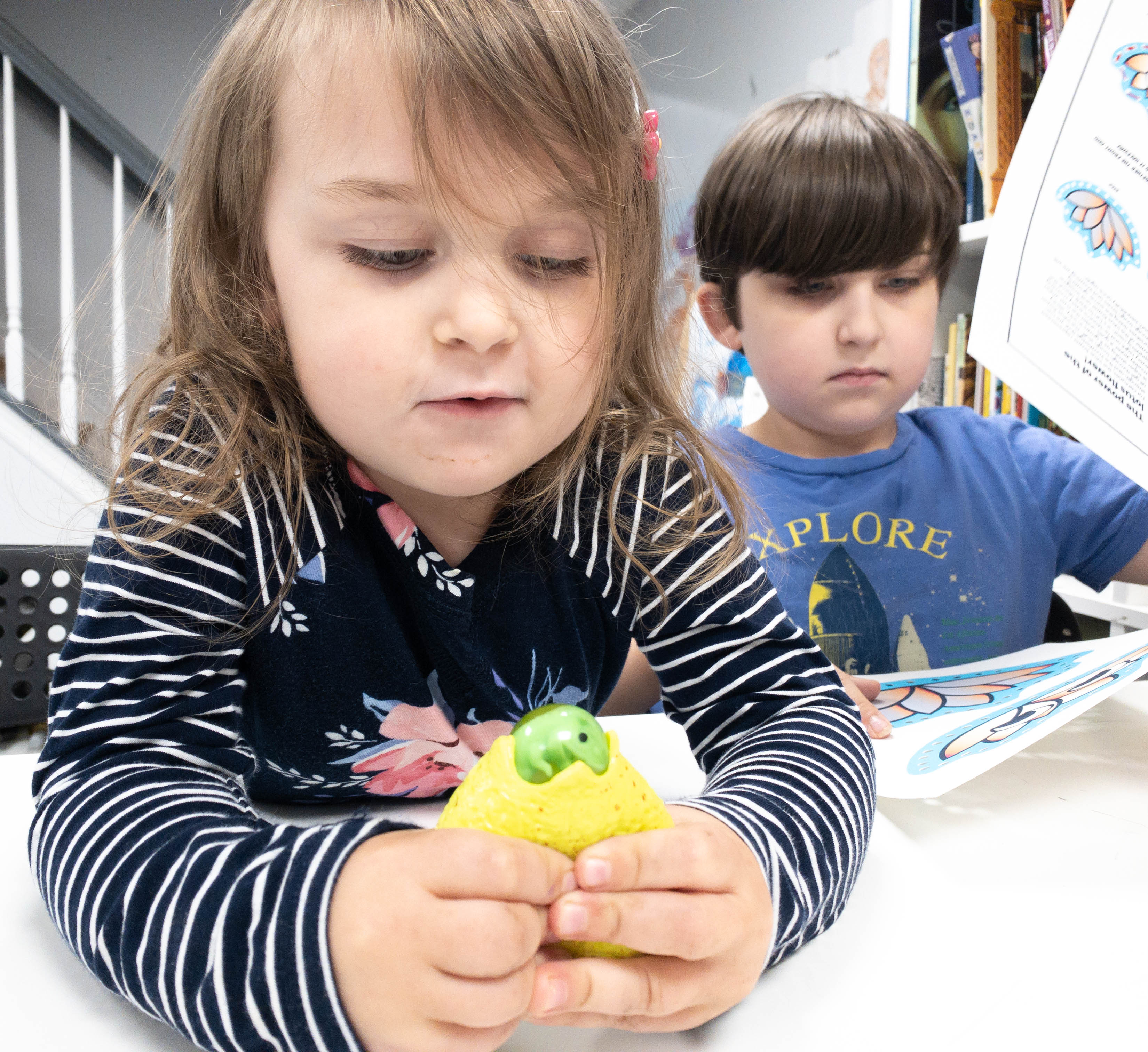 My daughter carefully squeezed the egg to see the baby dino. We used this for dino breath in our class.
Super Kids Yoga Pin. Also included in the box is a themed pin! It's a fun collectible item that kids can put on their bag or display on a pin banner.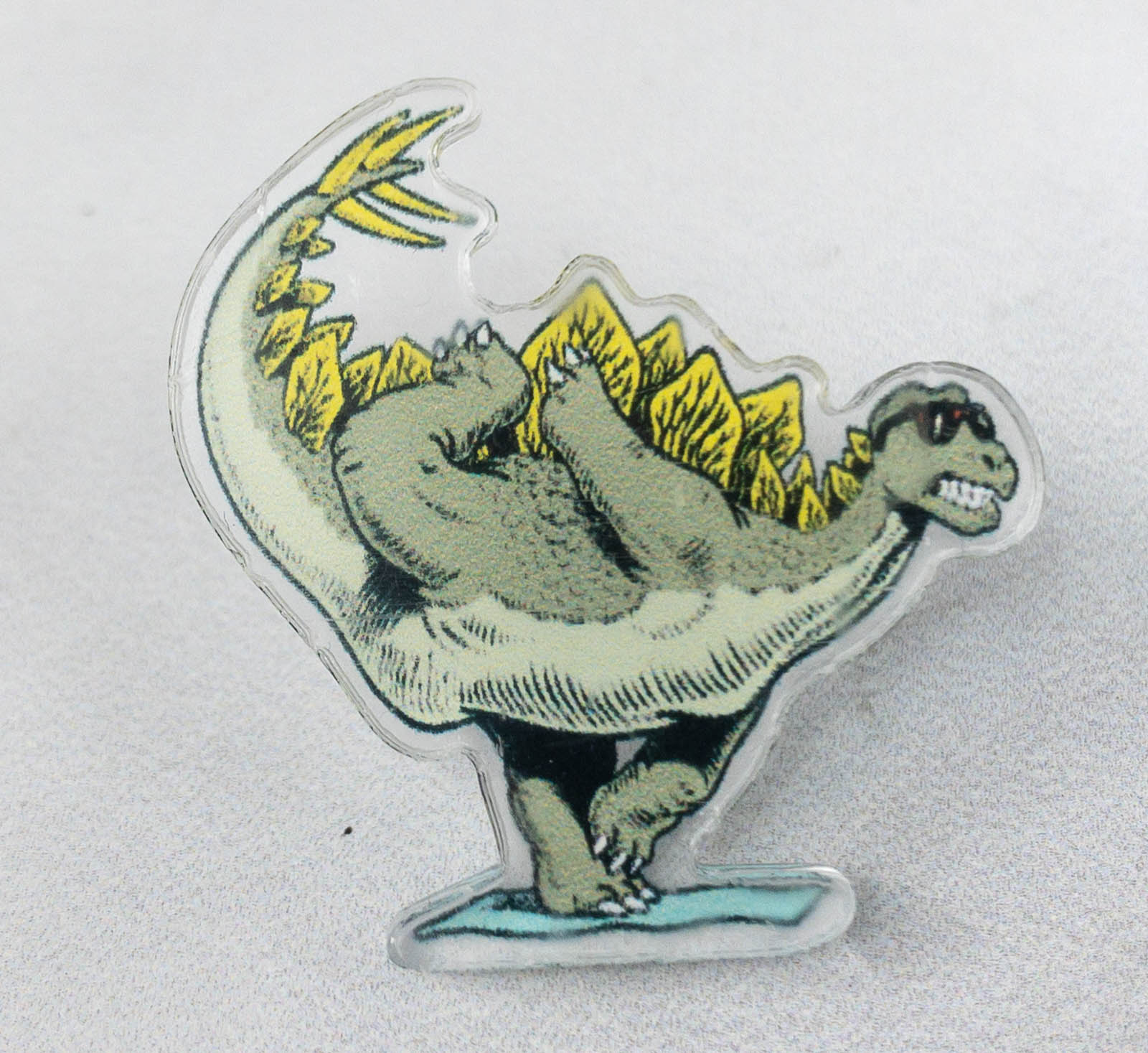 It's a cool stegosaurus doing a yoga pose. How cute!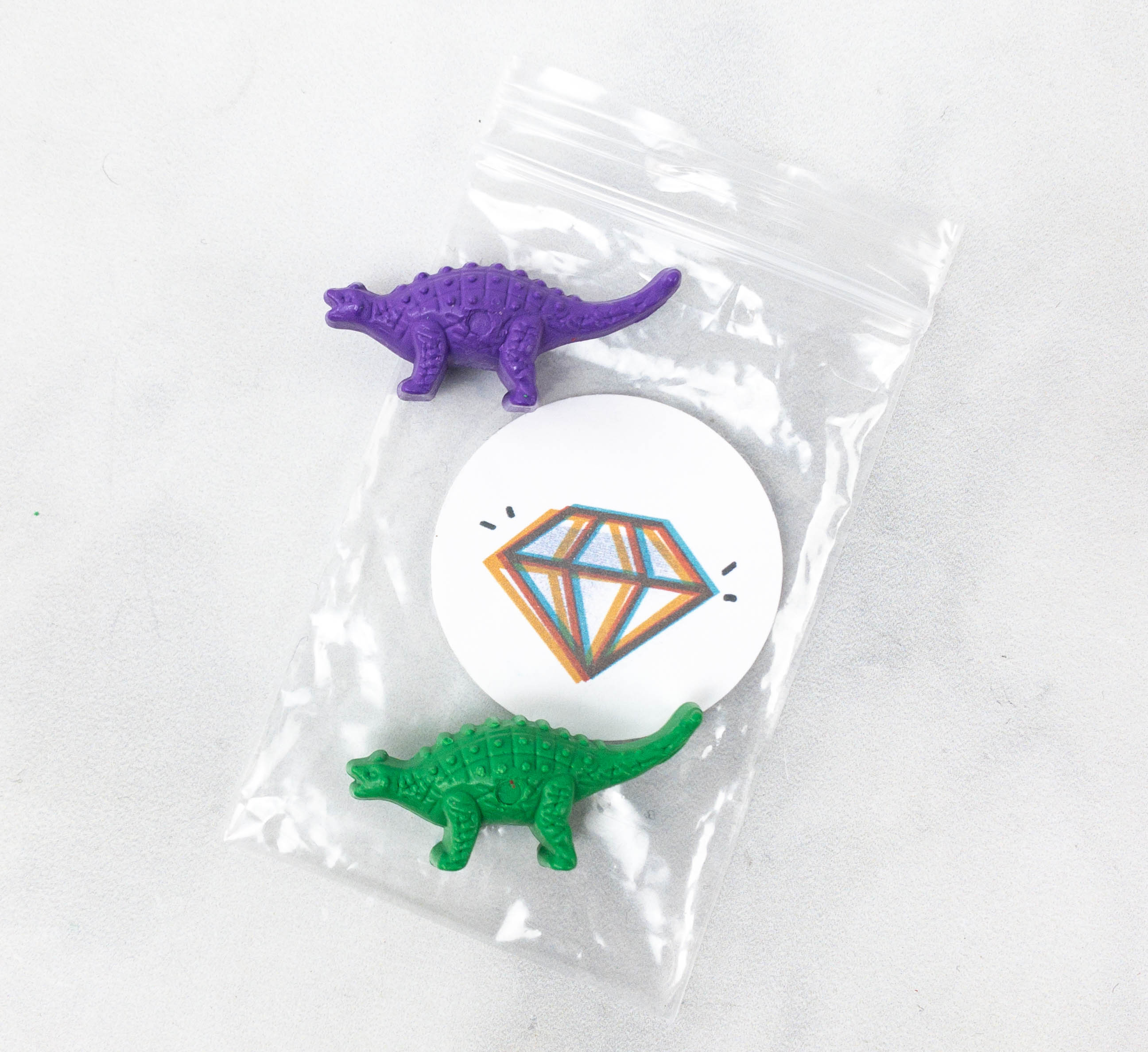 Dinosaur Figures. Here's a couple of dinosaur figures that the kids can play with or display on their desk. One is purple and the other is green.
Activity #1: May Day. Here's the first activity for the kids, and it's about making a vase!
For this activity, they box included a corrugated sheet, fasteners, rubber bands, and coloring materials.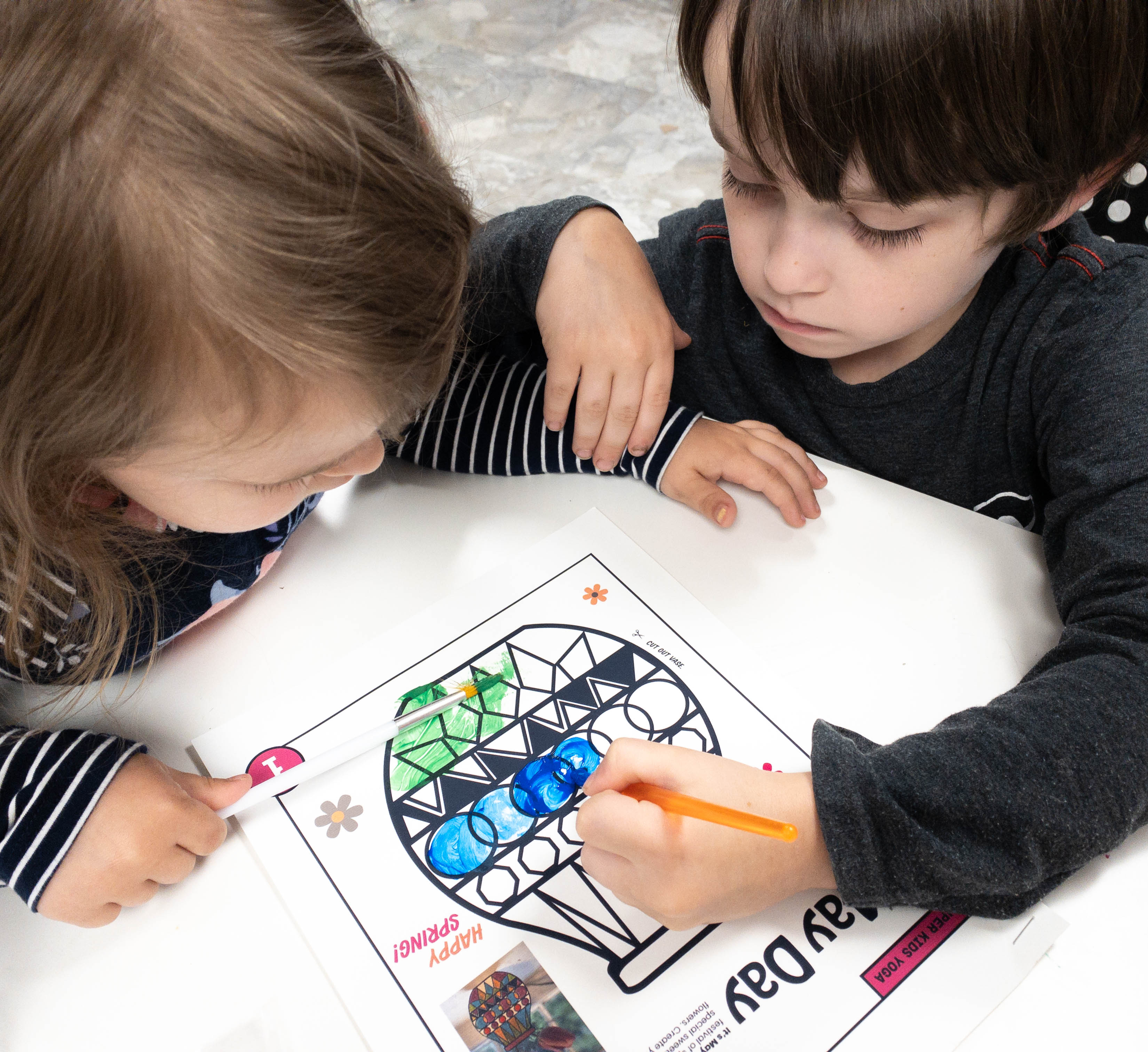 The vase looks beautiful with all the lively colors my kids added to it. After coloring the vase, an adult can help them cut the vase from the sheet.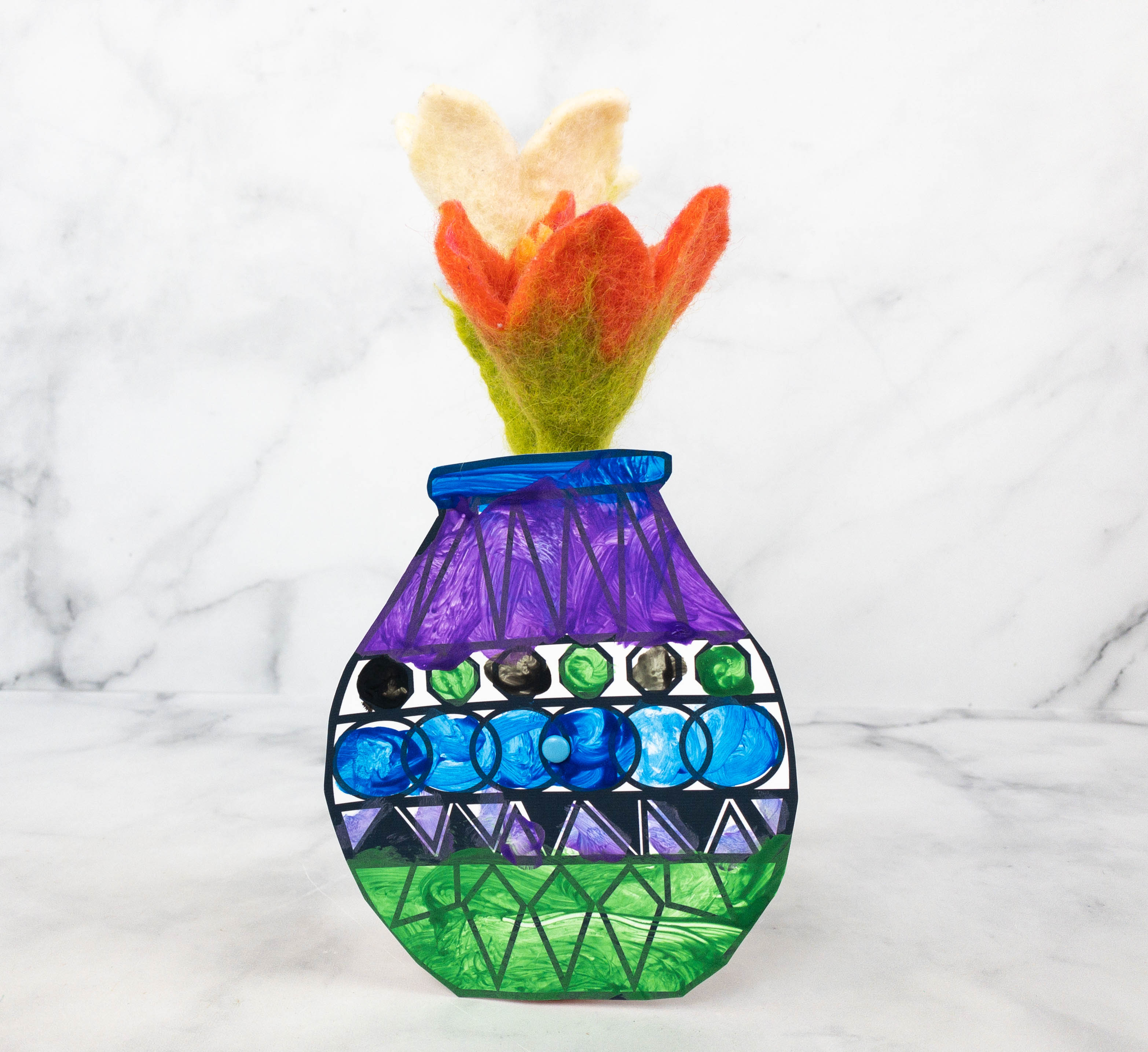 When it's done, add a flower to complete the project!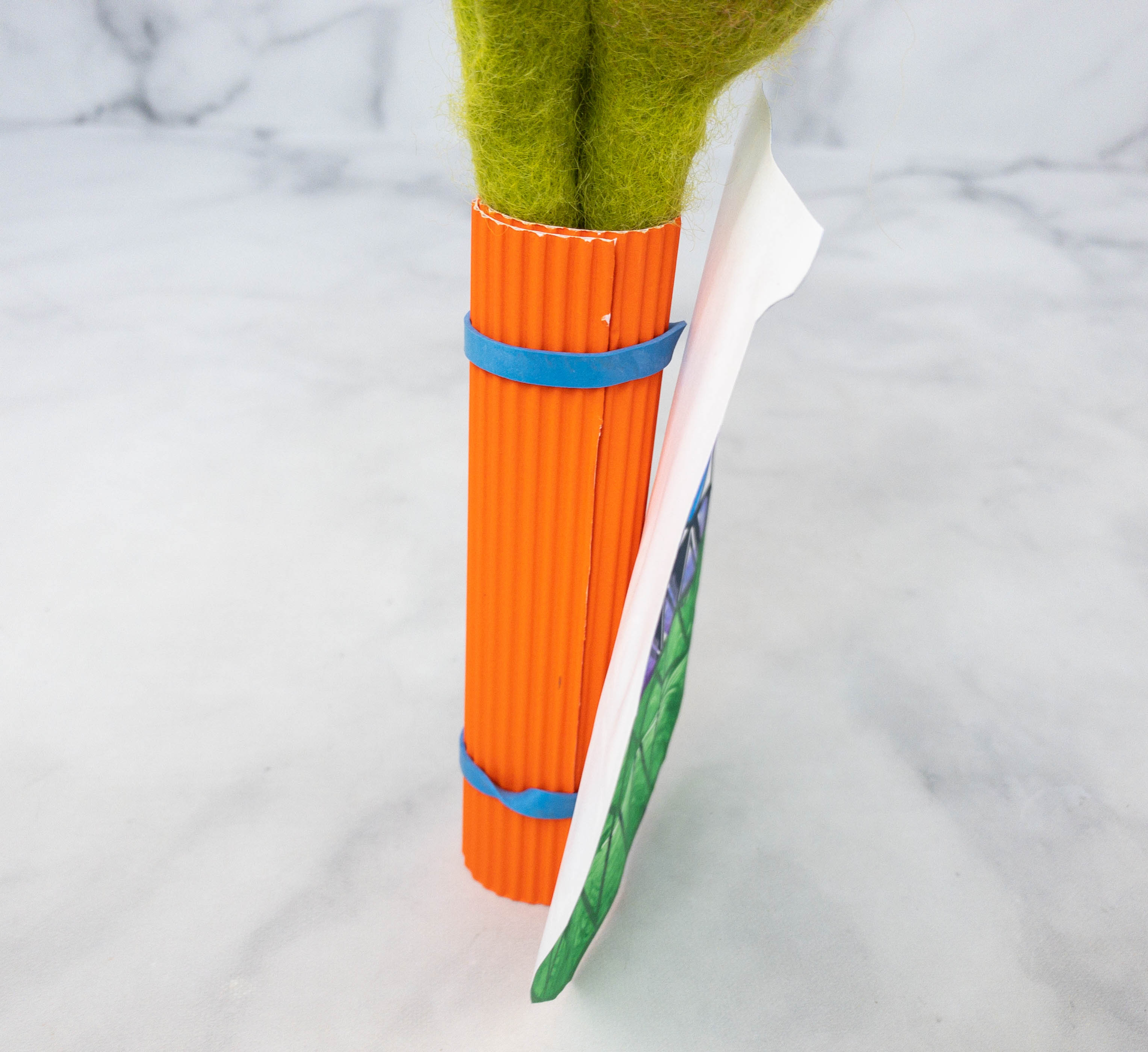 The corrugated sheet serves as the base, where you can insert the flowers.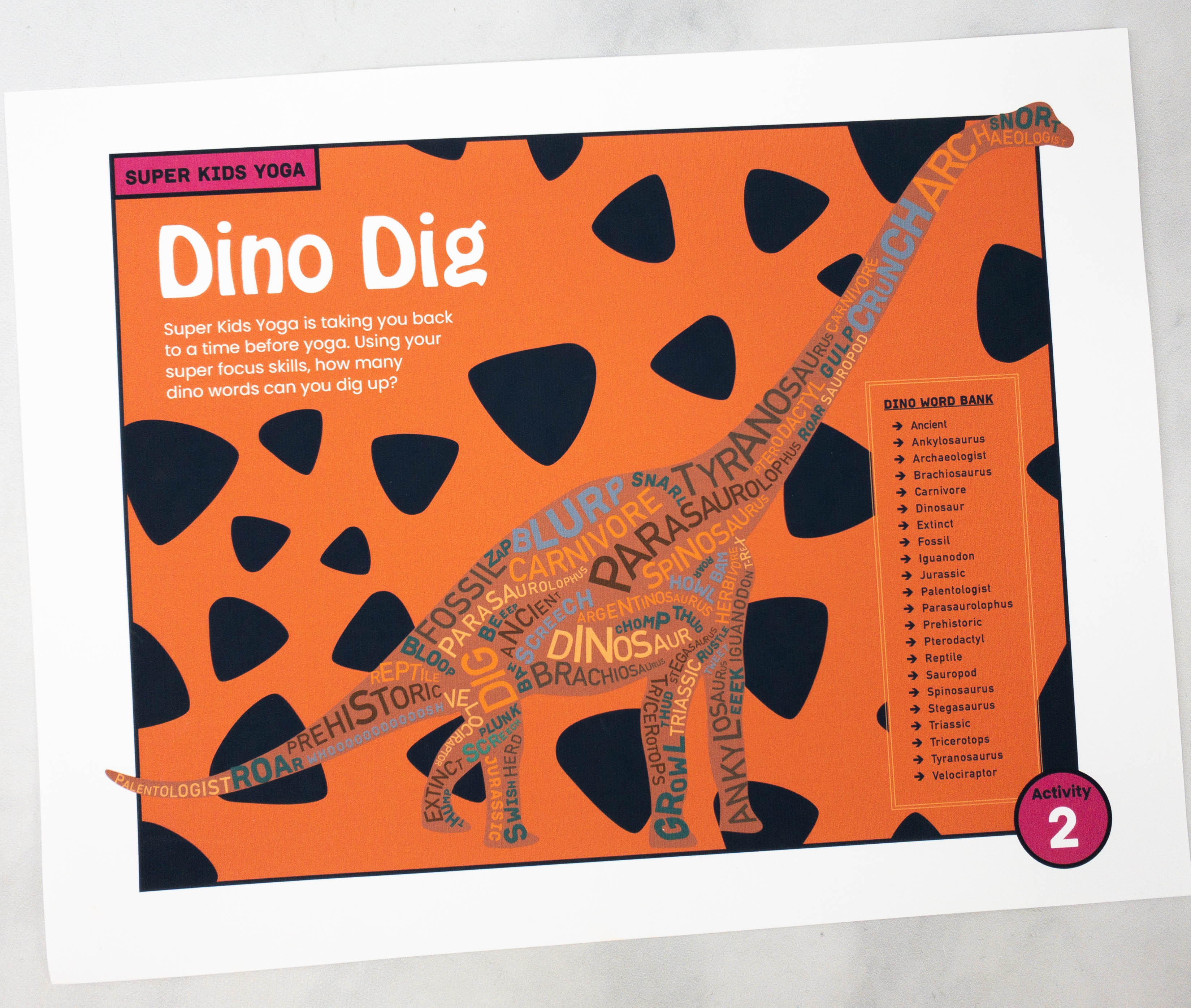 Activity #2: Dino Dig. The second activity is a fun word hunt game!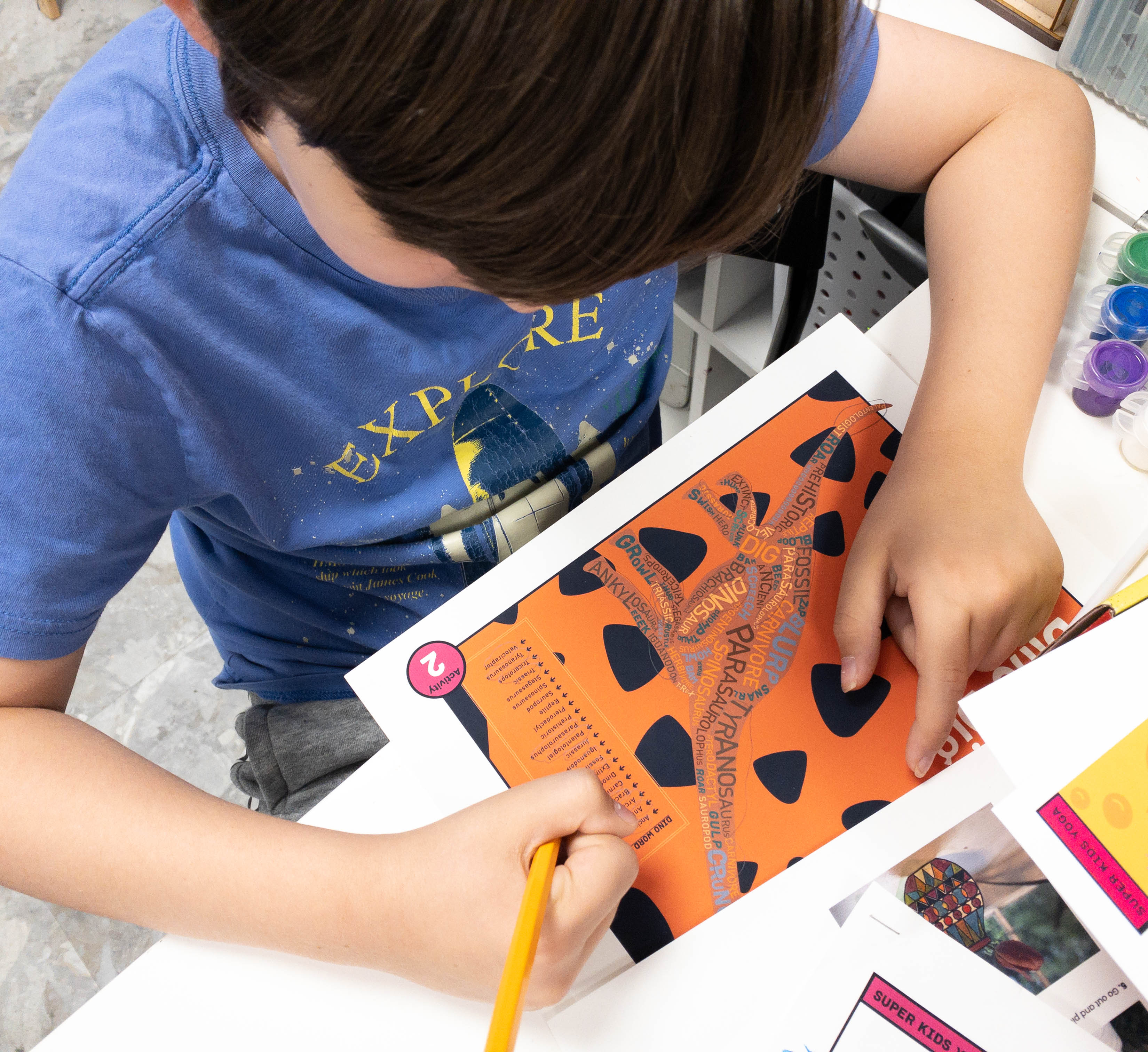 This activity is pretty simple. There's a provided list of words on the sheet and kids just need to find them on the dinosaur's body. My son was able to find most of the words with ease!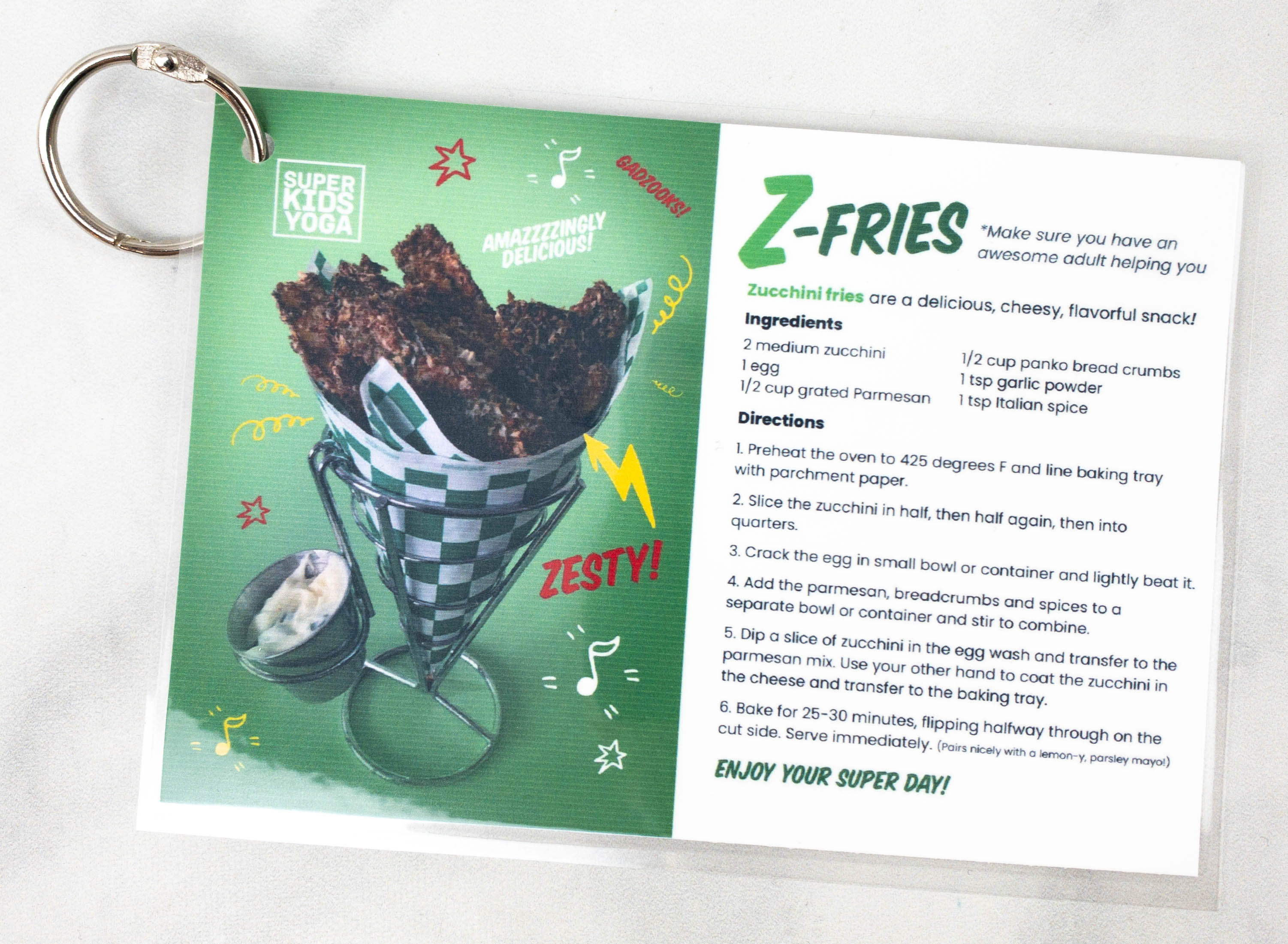 Activity #3: Z-fries. It's a recipe for zucchini fries and it requires the help of an adult! You will need to shop for the ingredients, which include zucchini, egg, Parmesan cheese, panko bread crumbs, garlic powder, and Italian spice. The step-by-step instructions are also pretty easy to follow!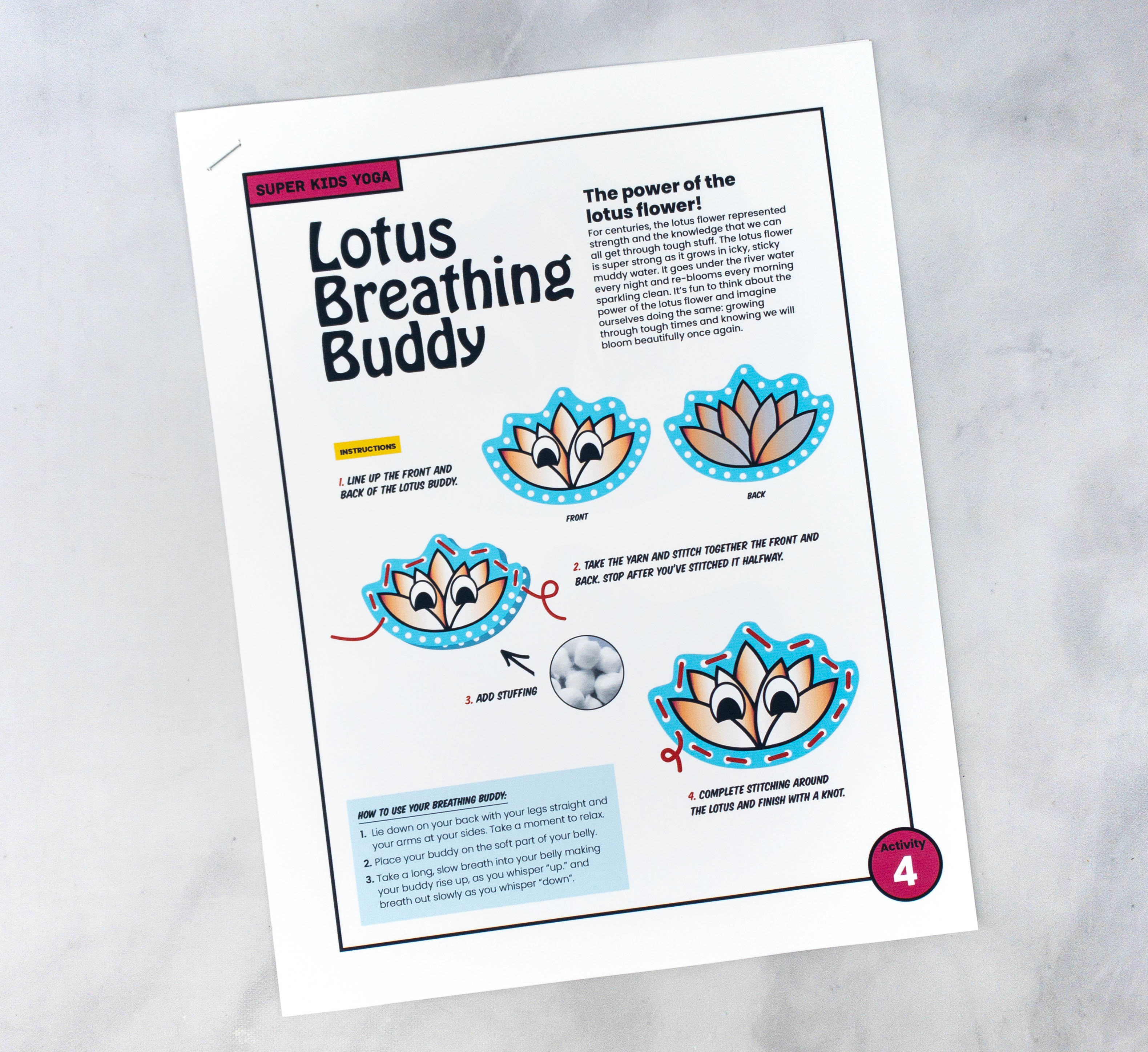 Activity #4: Lotus Breathing Buddy. Here's another fun craft project! It's inspired by the lotus flower, which represents strength and knowledge.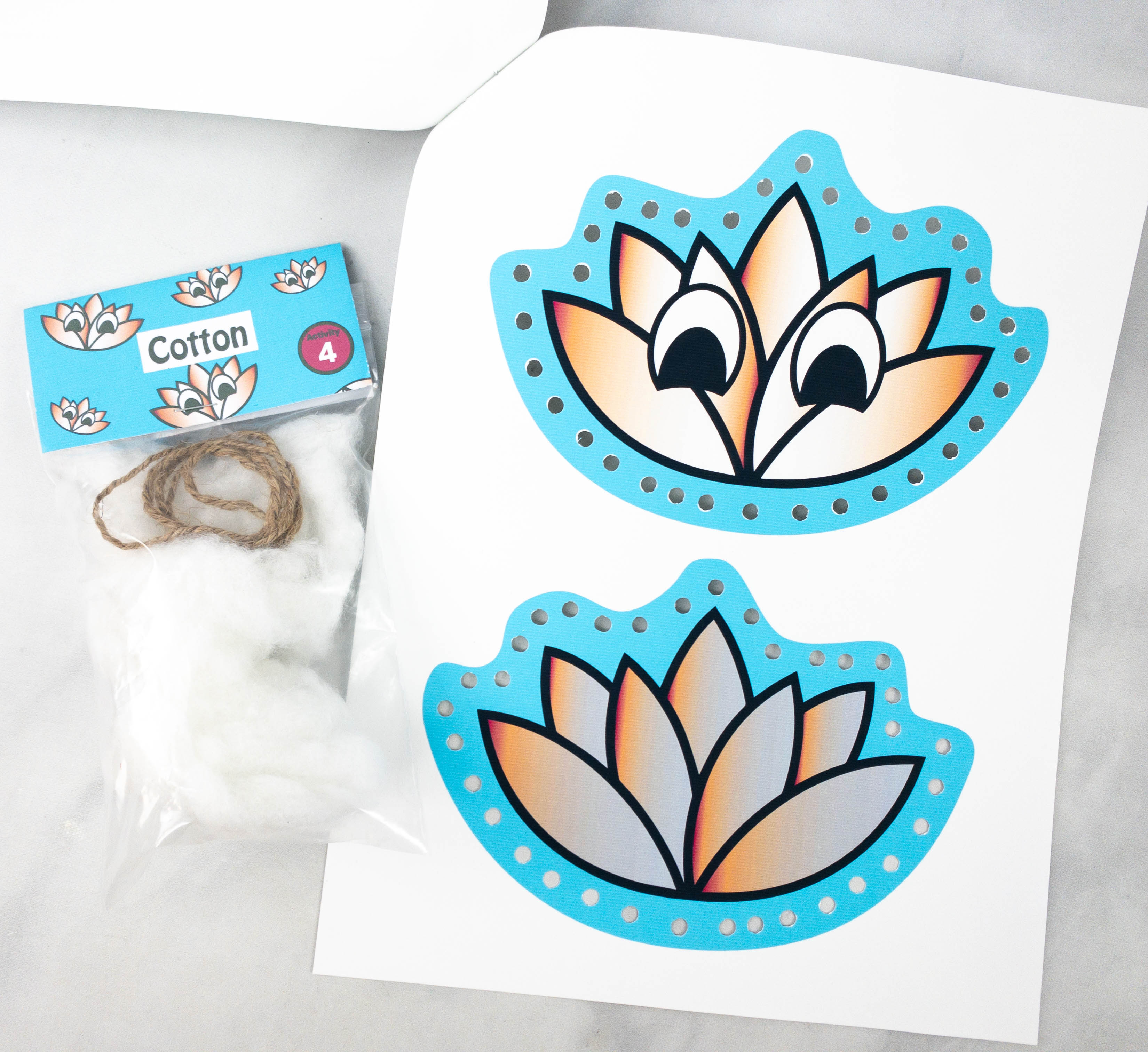 The materials included for this activity are lotus illustrations, cotton, and string.
Using a pair of scissors, my son cut the lotus buddy's figure from the sheet of paper.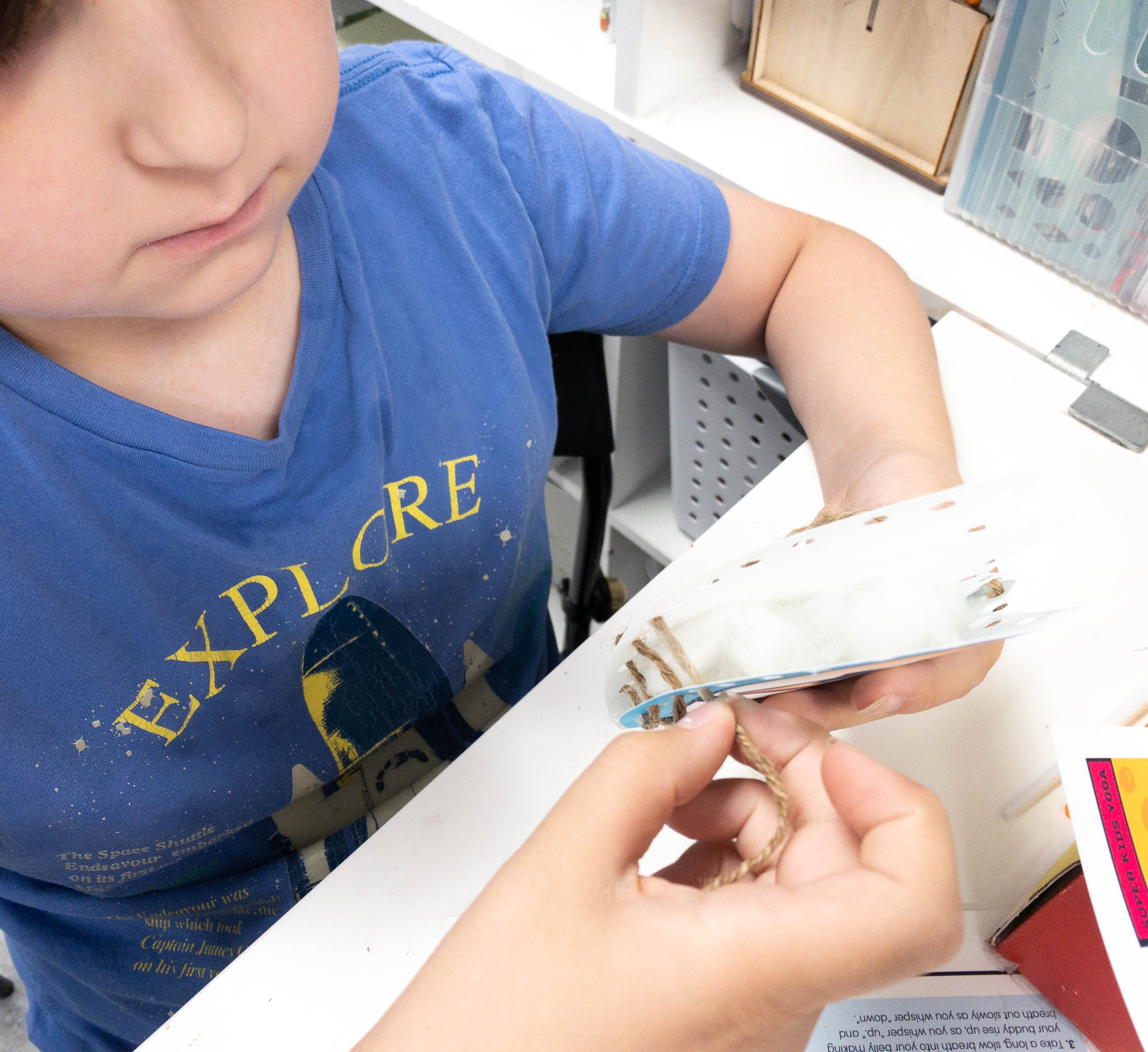 Next, he stitched the front and back part using a brown string.
The Lotus buddy was completed after a few minutes!
Activity #5: Time Capsule. This time, my kids are making a time capsule. They just need to fill the jar with things from 2021, seal it, and not open it until 2024!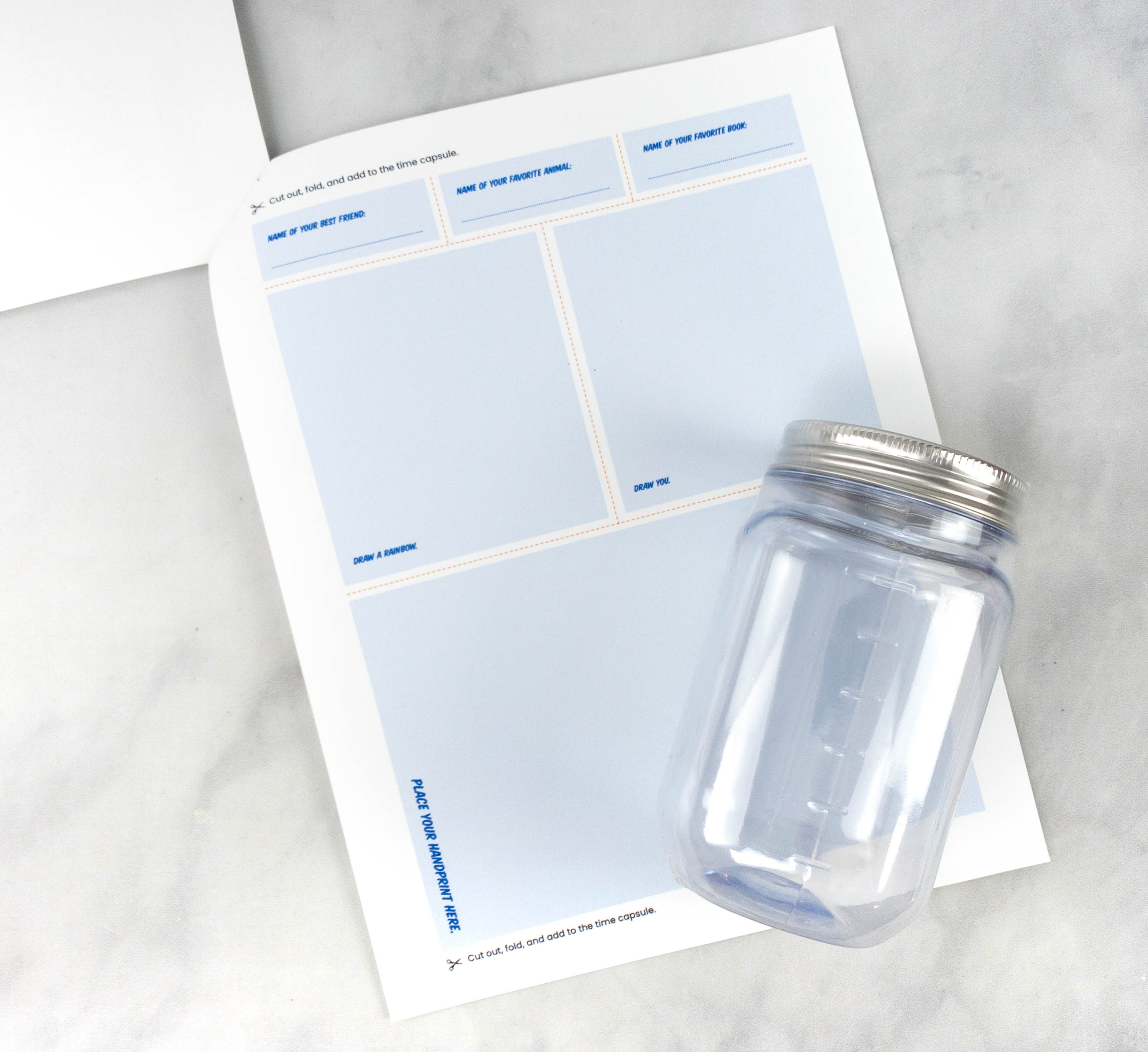 The box provided a sheet that kids can fill up and a jar where they can keep it.
My kids started by tracing my youngest daughter's hand on the paper.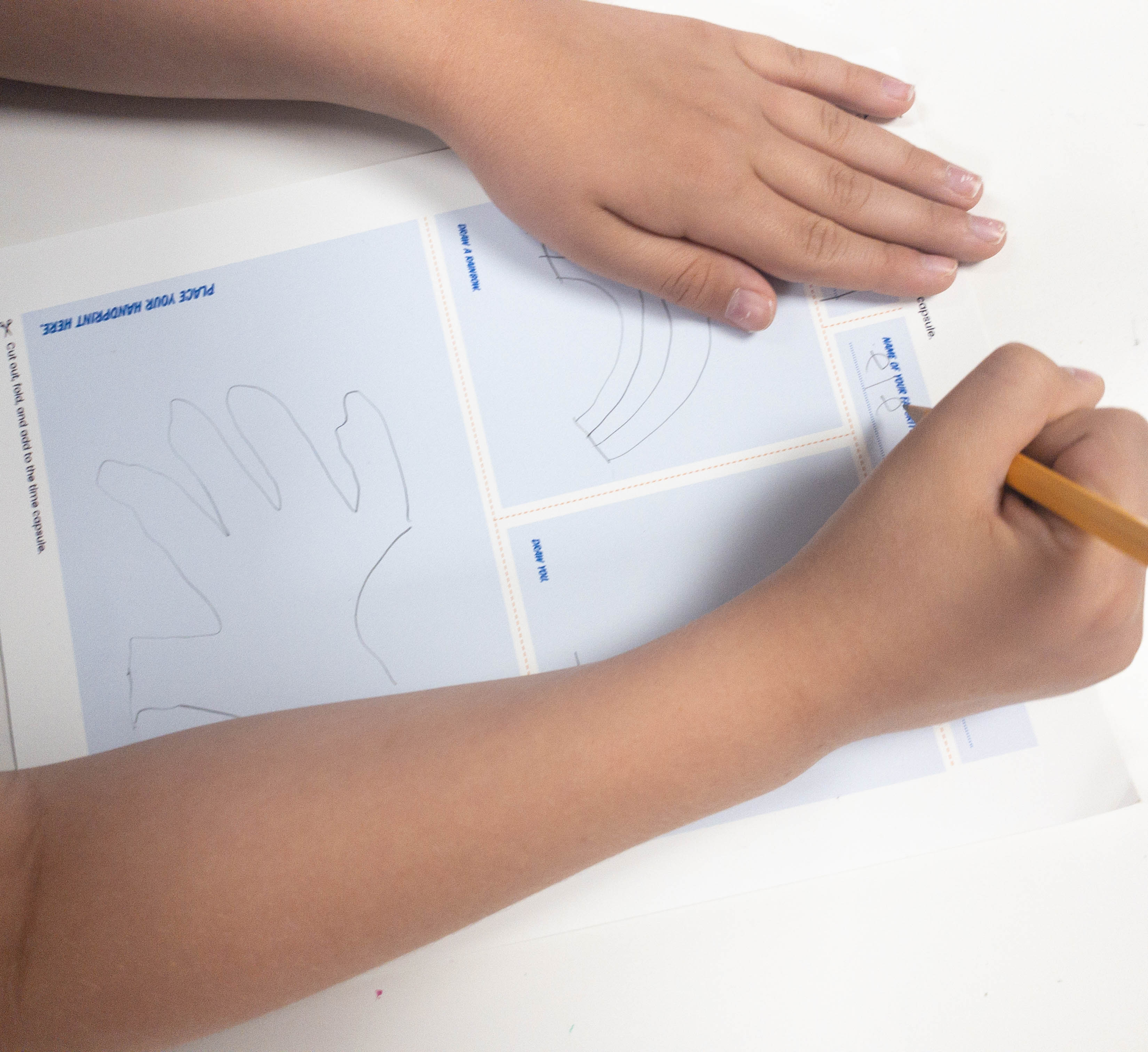 Everything that they wrote in this sheet of paper are memories that will surely make them smile in the future!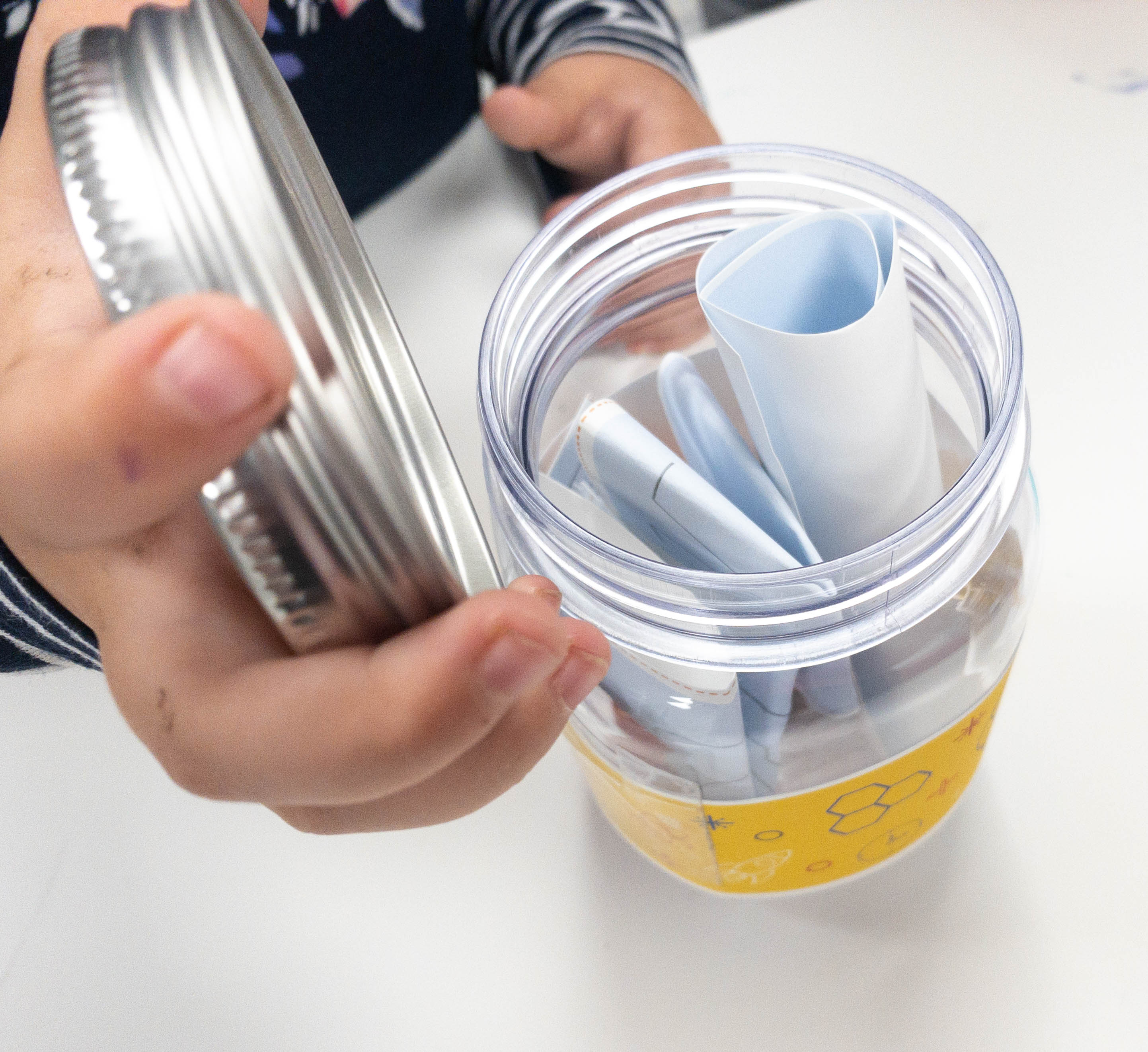 It's time to put everything inside and seal the jar!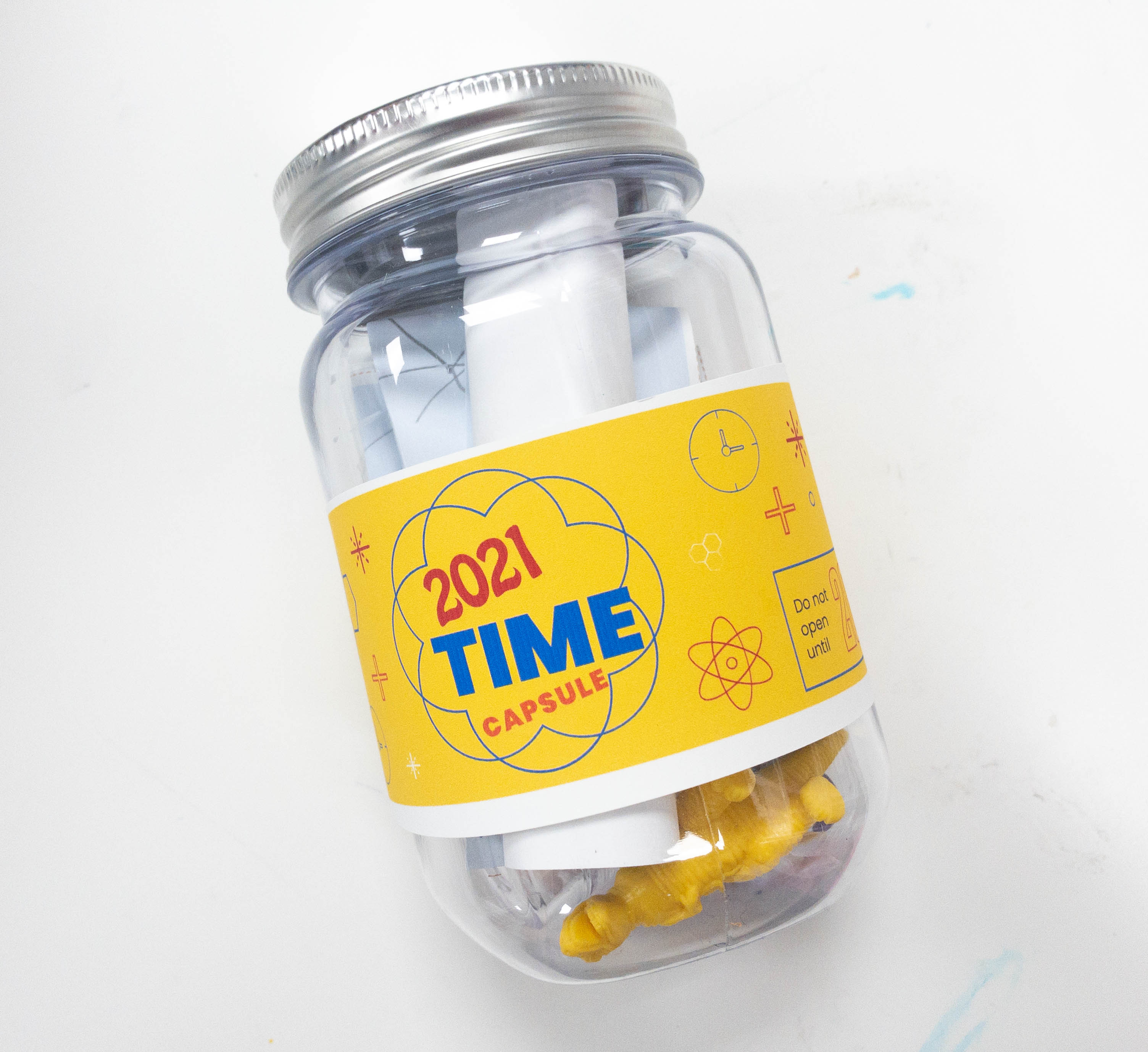 They even placed the dinosaur figures inside their time capsule!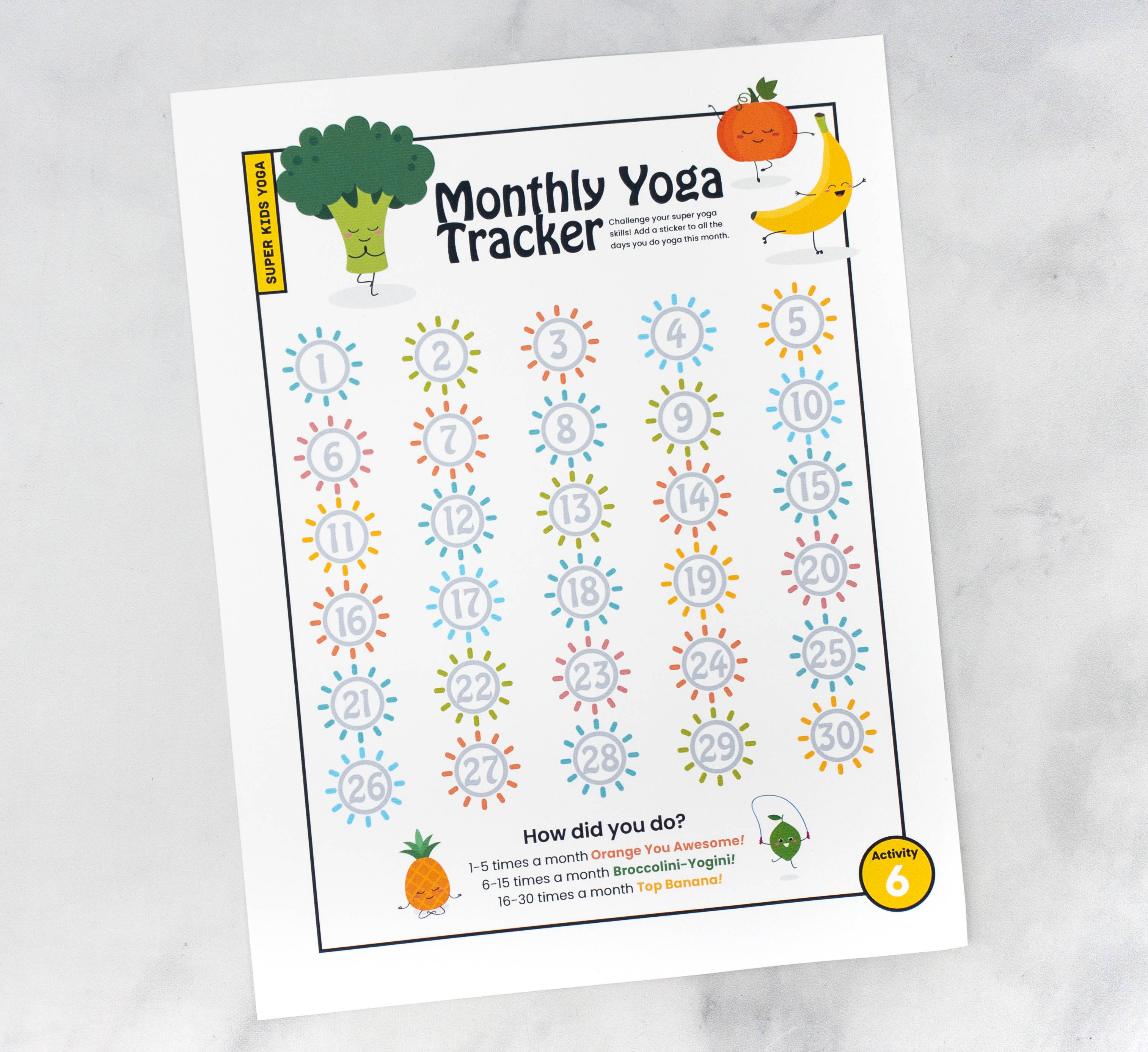 Activity #6: Monthly Yoga Tracker. Here's a card where kids can track their yoga activities, and all they have to do is put a sticker on each day they do yoga this month.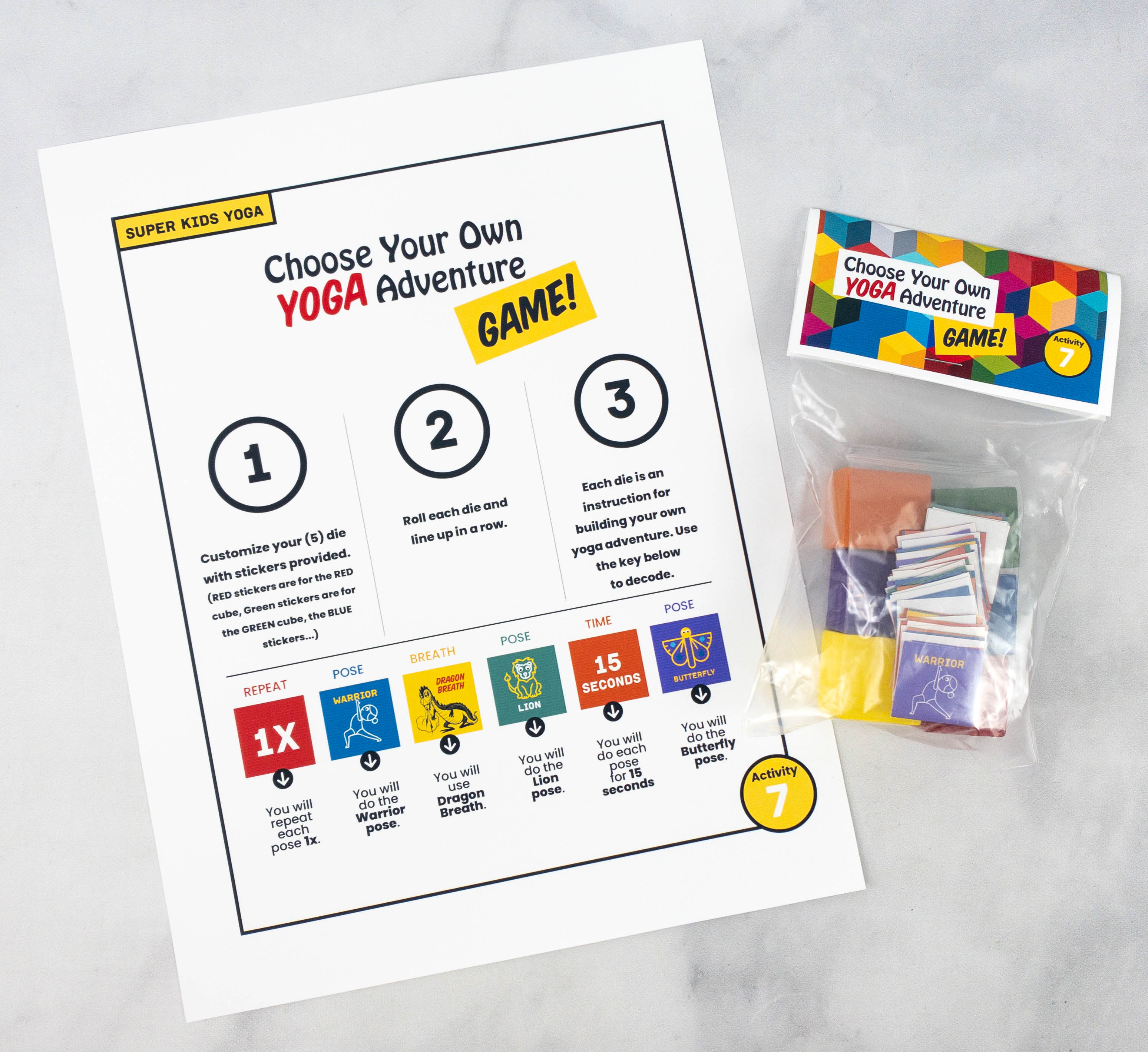 Activity #7: Choose Your Own Yoga Adventure. It's a yoga dice game that can be used for to make yoga sessions more exciting!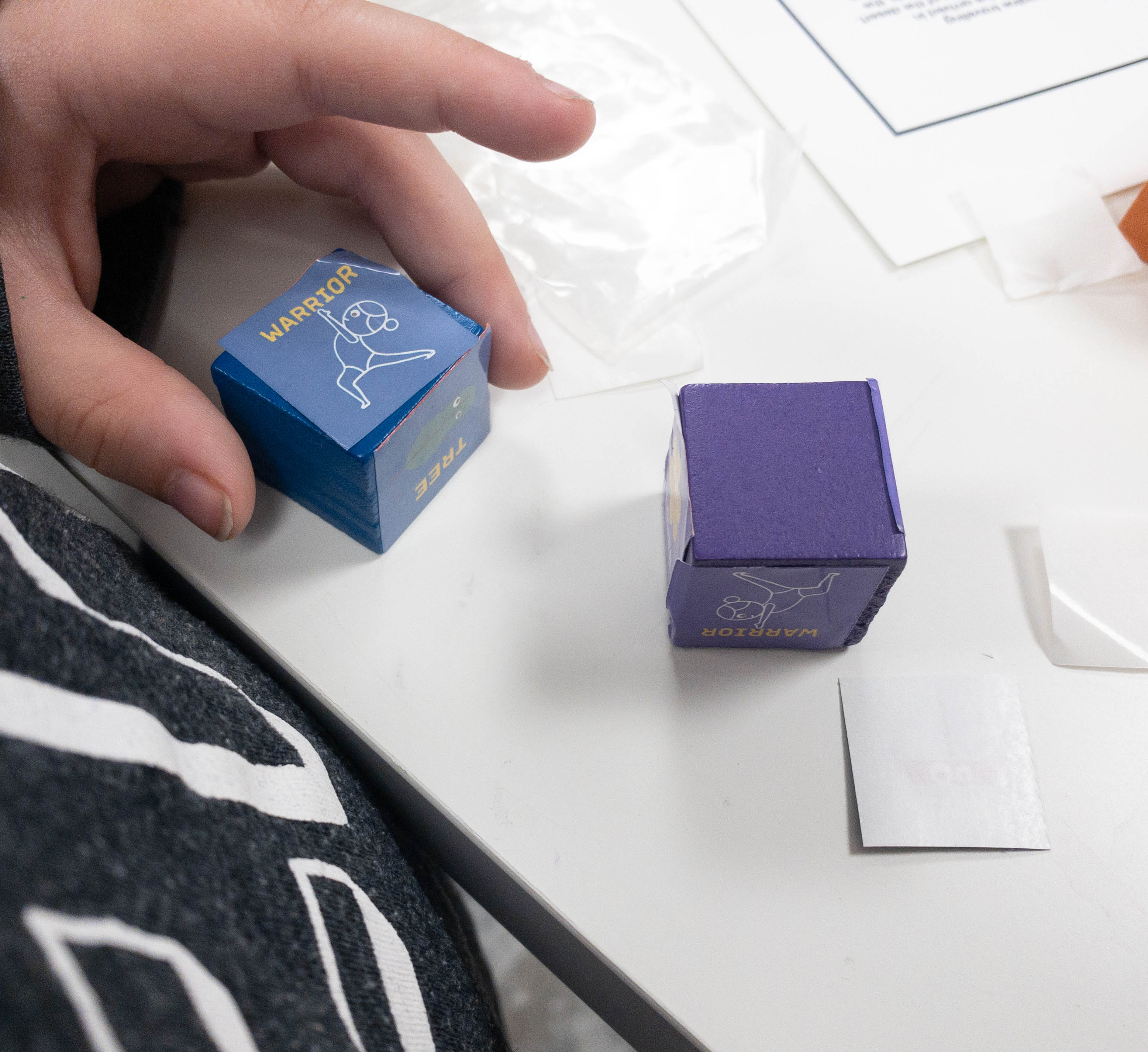 What's great about this is that kids can customize every side of the cube!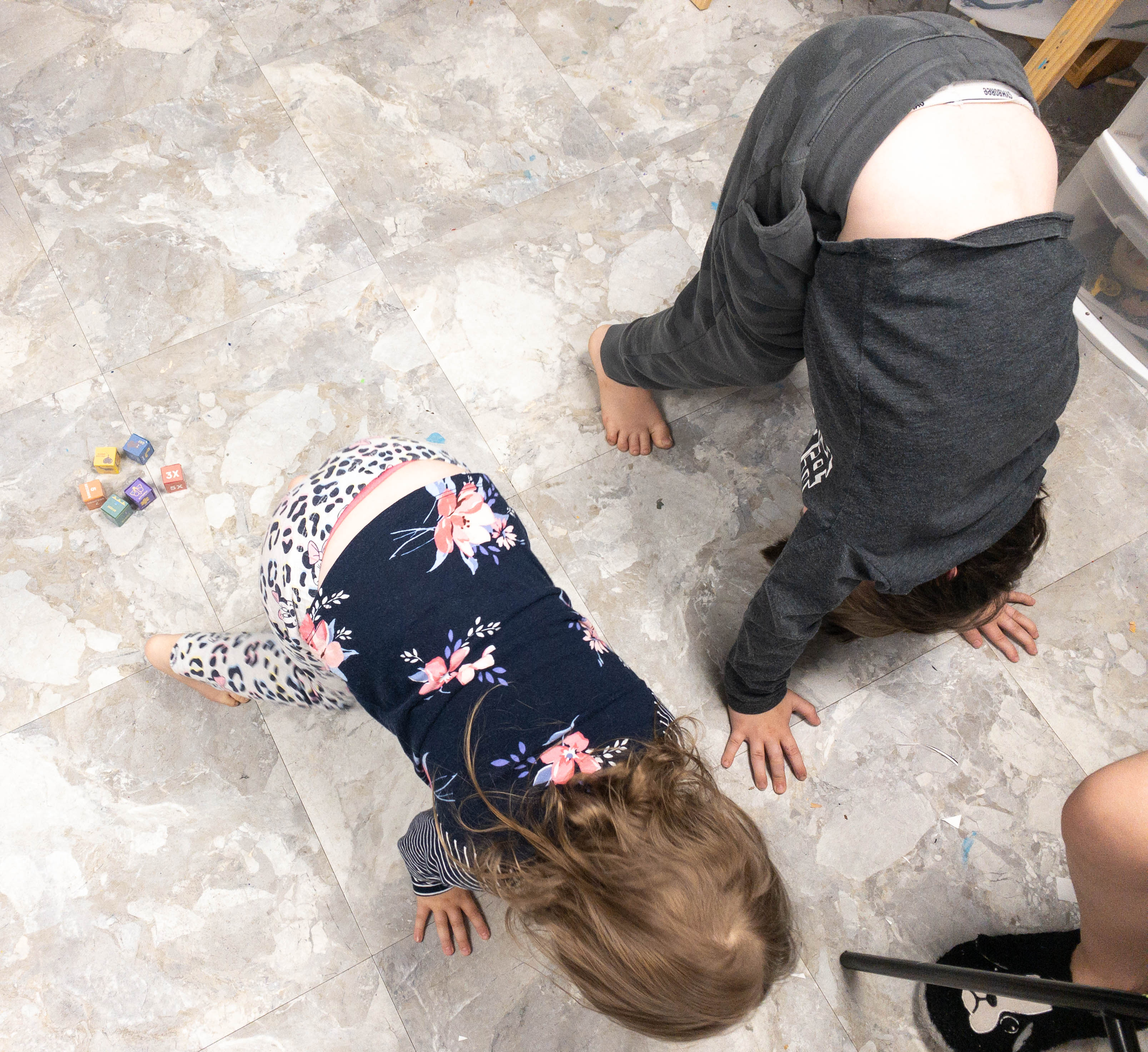 My kids enjoyed doing the yoga poses revealed by every roll of the dice!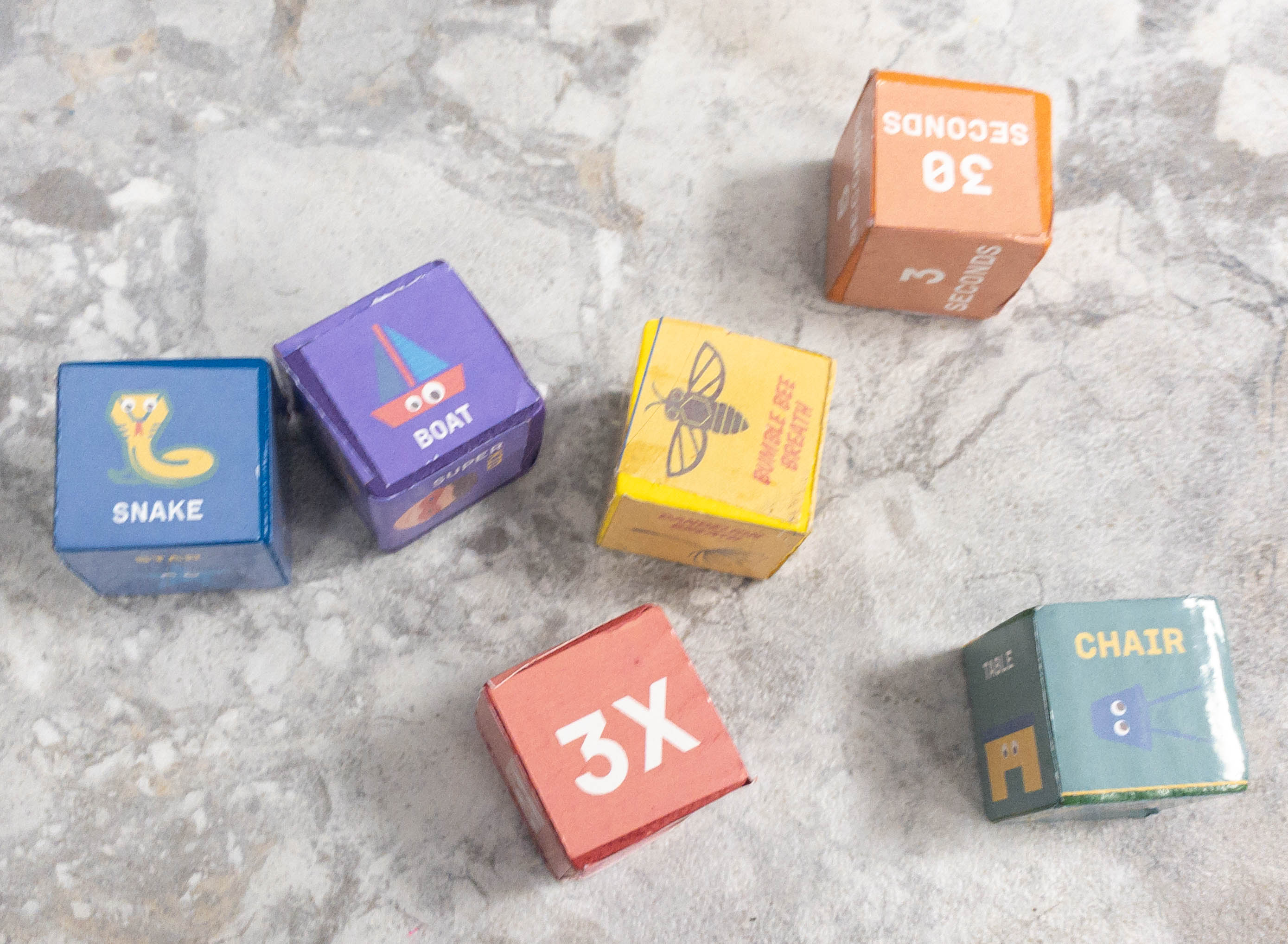 There were lucky rolls that involved simple requirements, but most of them gave my kids a challenge!
Activity #8: African Mask. African masks are used are used for more than 1,000 years. They are worn on traditional African ceremonies. In this activity, kids can make their own mask using their own designs and chosen facial expression!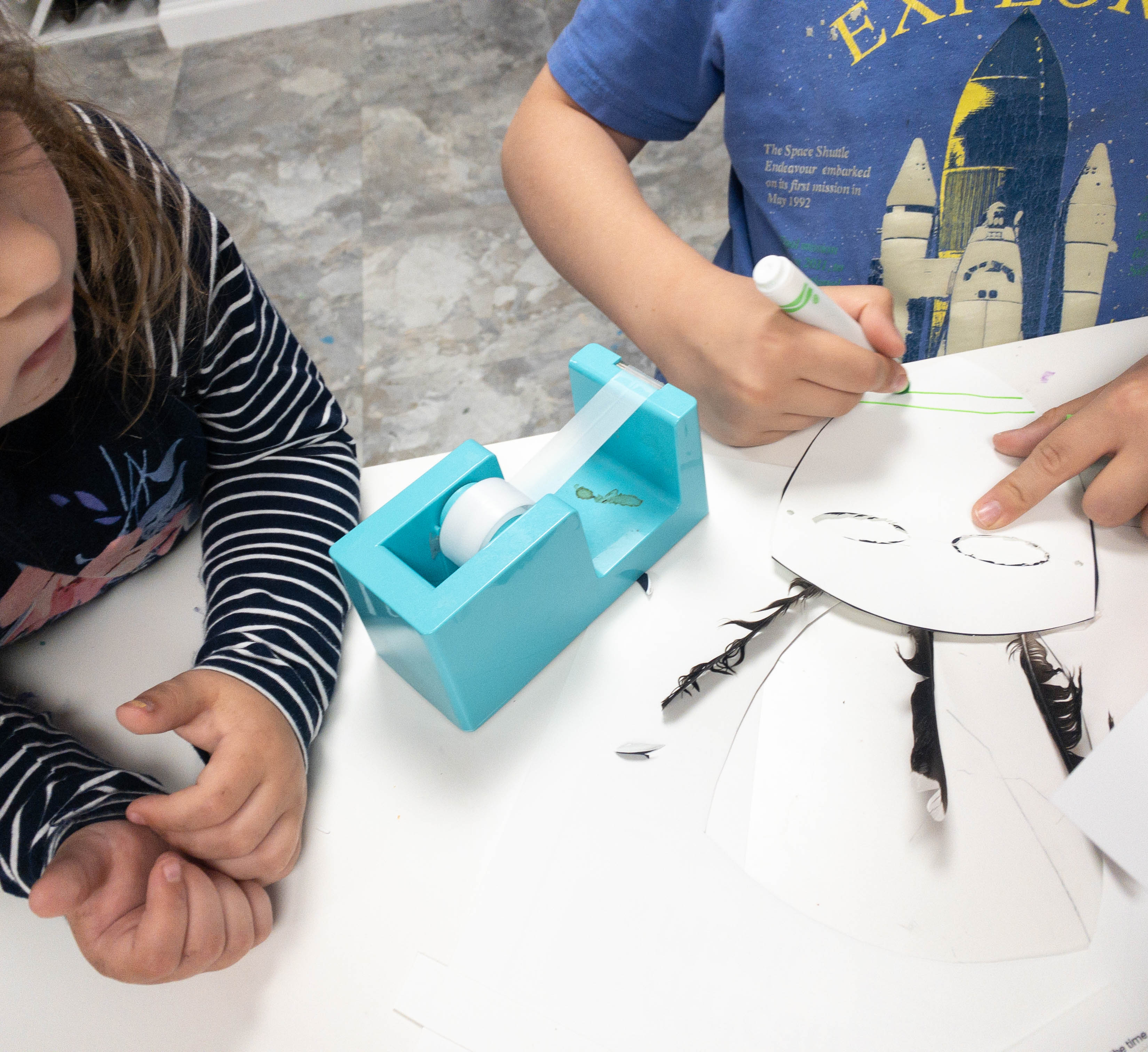 After coming up with a design, my kids started decorating the mask template provided by the box.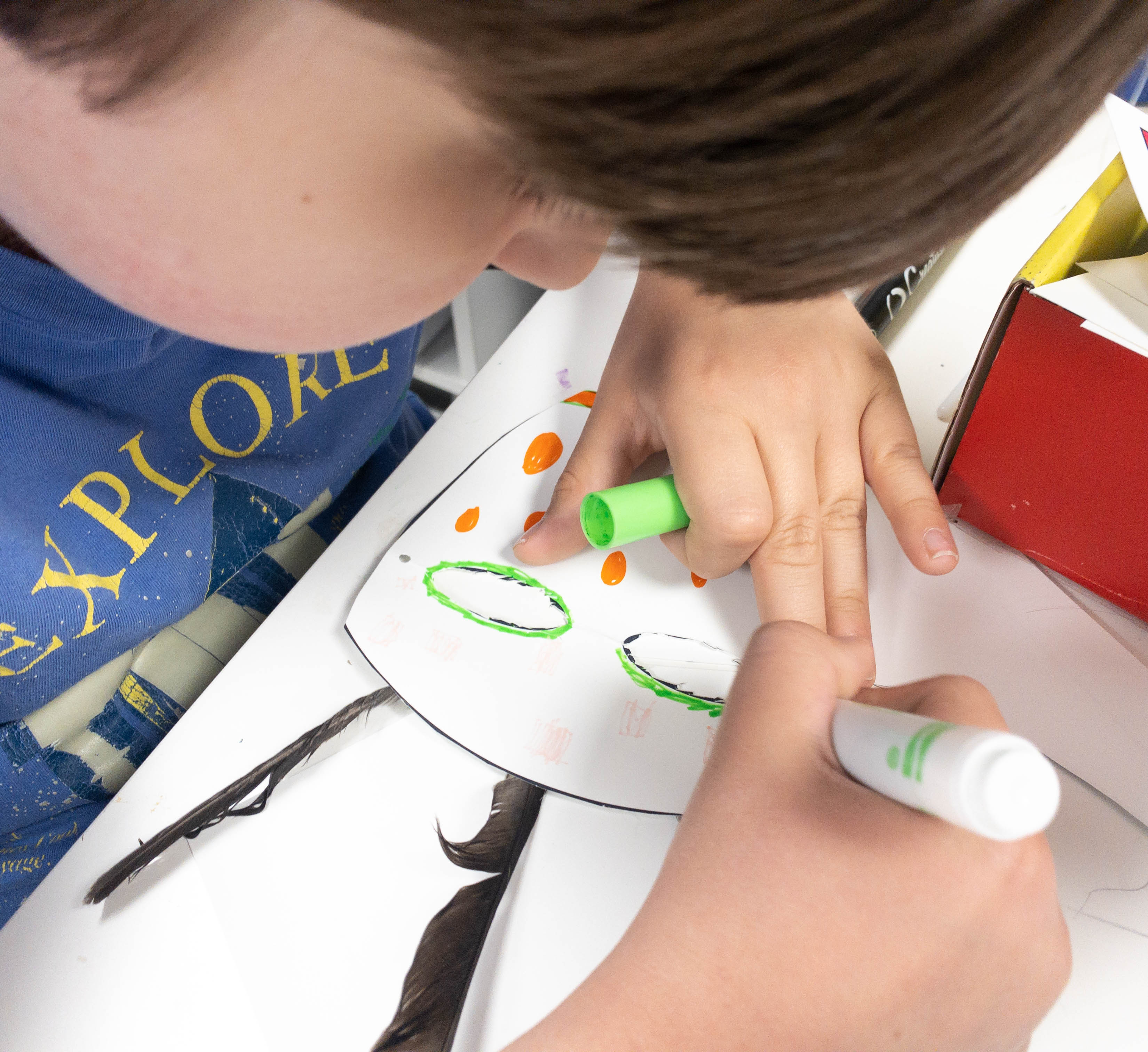 My older son was in charge of the colors and patterns for the design.
Of course, it has a string so it won't fall off and they completed it with feathers on top.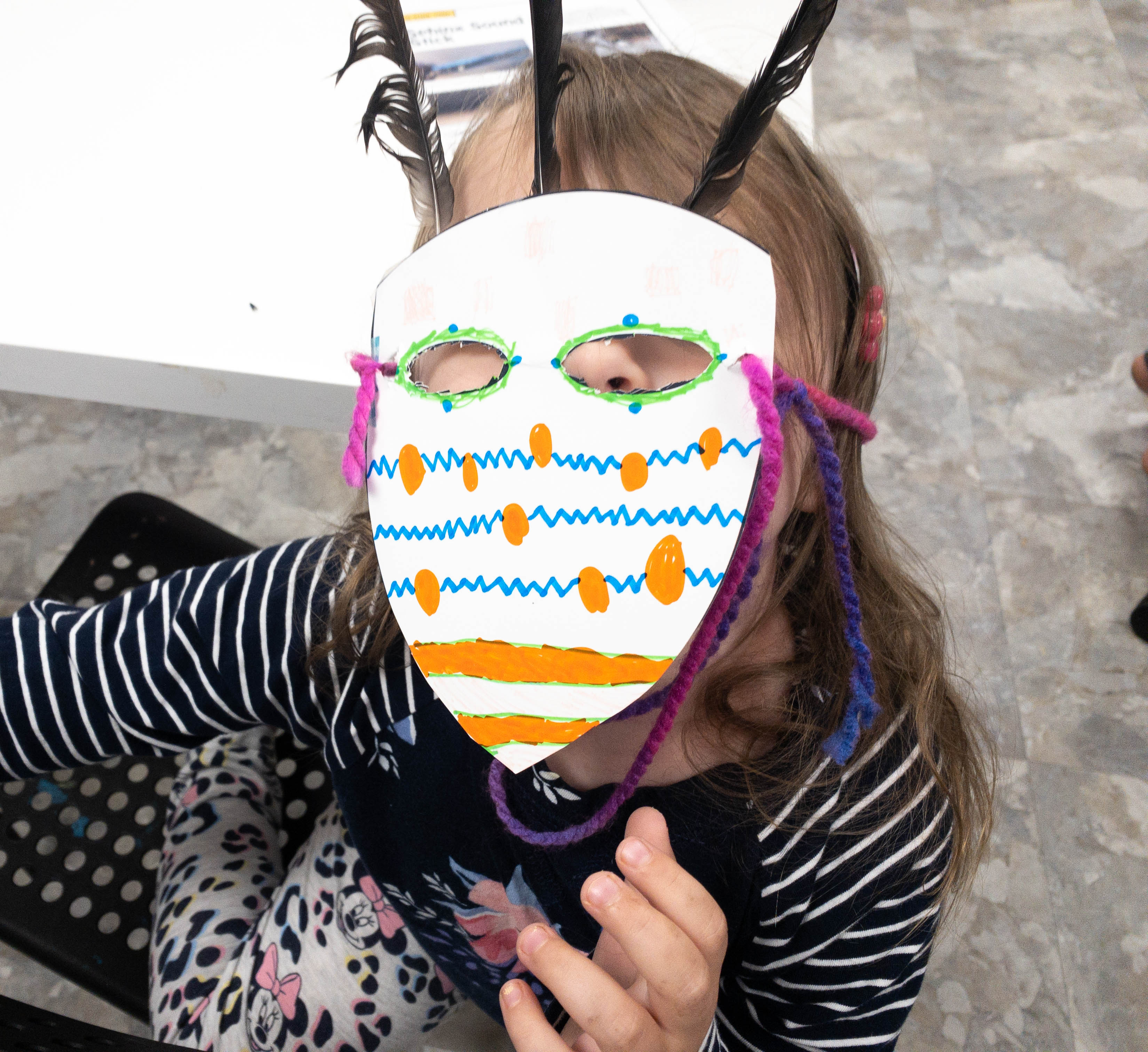 My daughter loves her brother's design!
Activity #9: Sphinx Sound Stick. The last activity is about making a Sphinx sound stick!
For this activity, the box provided aluminum foil, cardboard canister, beans, and Sphinx artwork.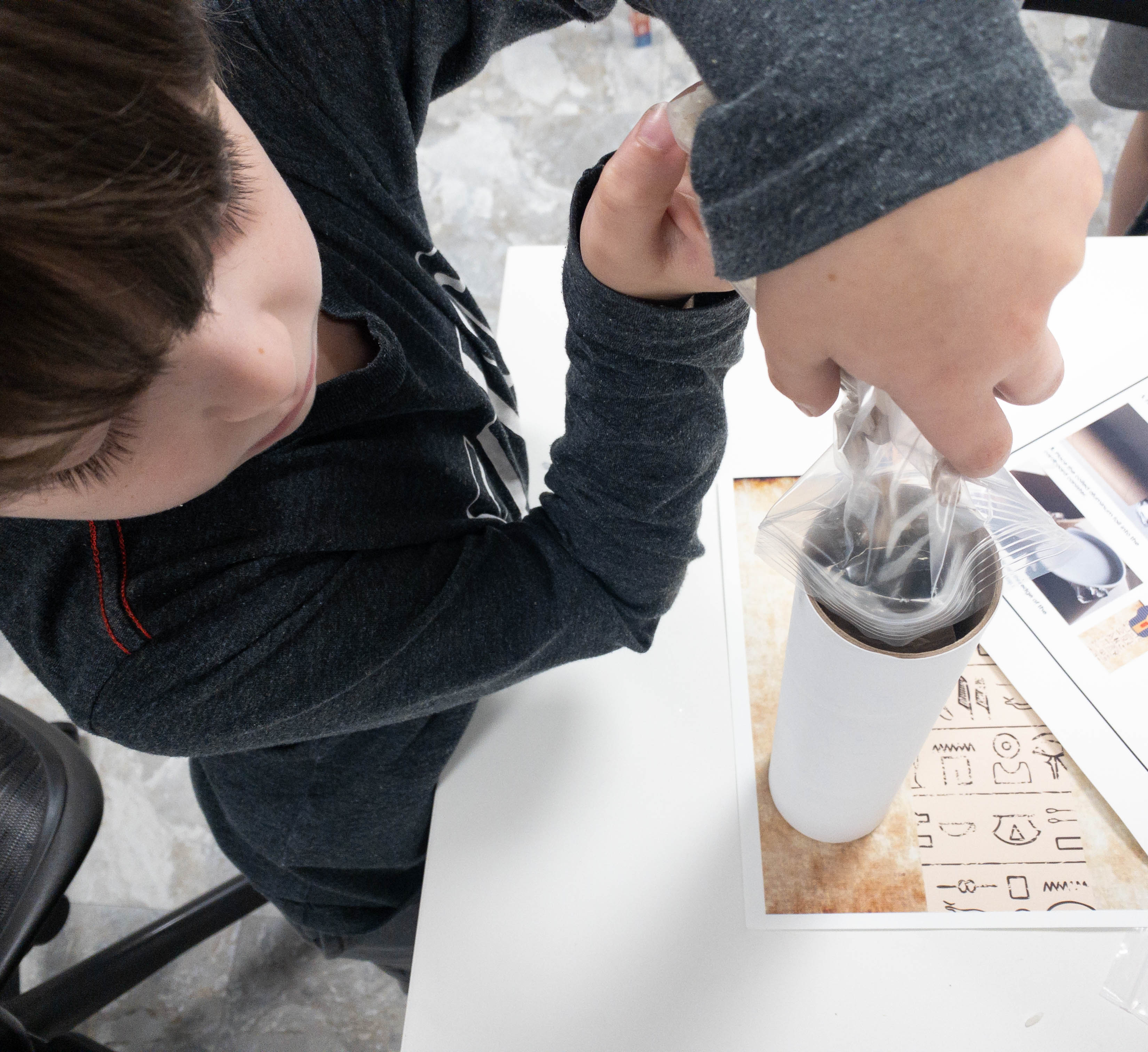 These beans will produce an interesting sound when it's shaken inside the cardboard.
The last step is to stick the Sphinx artwork to the cardboard canister.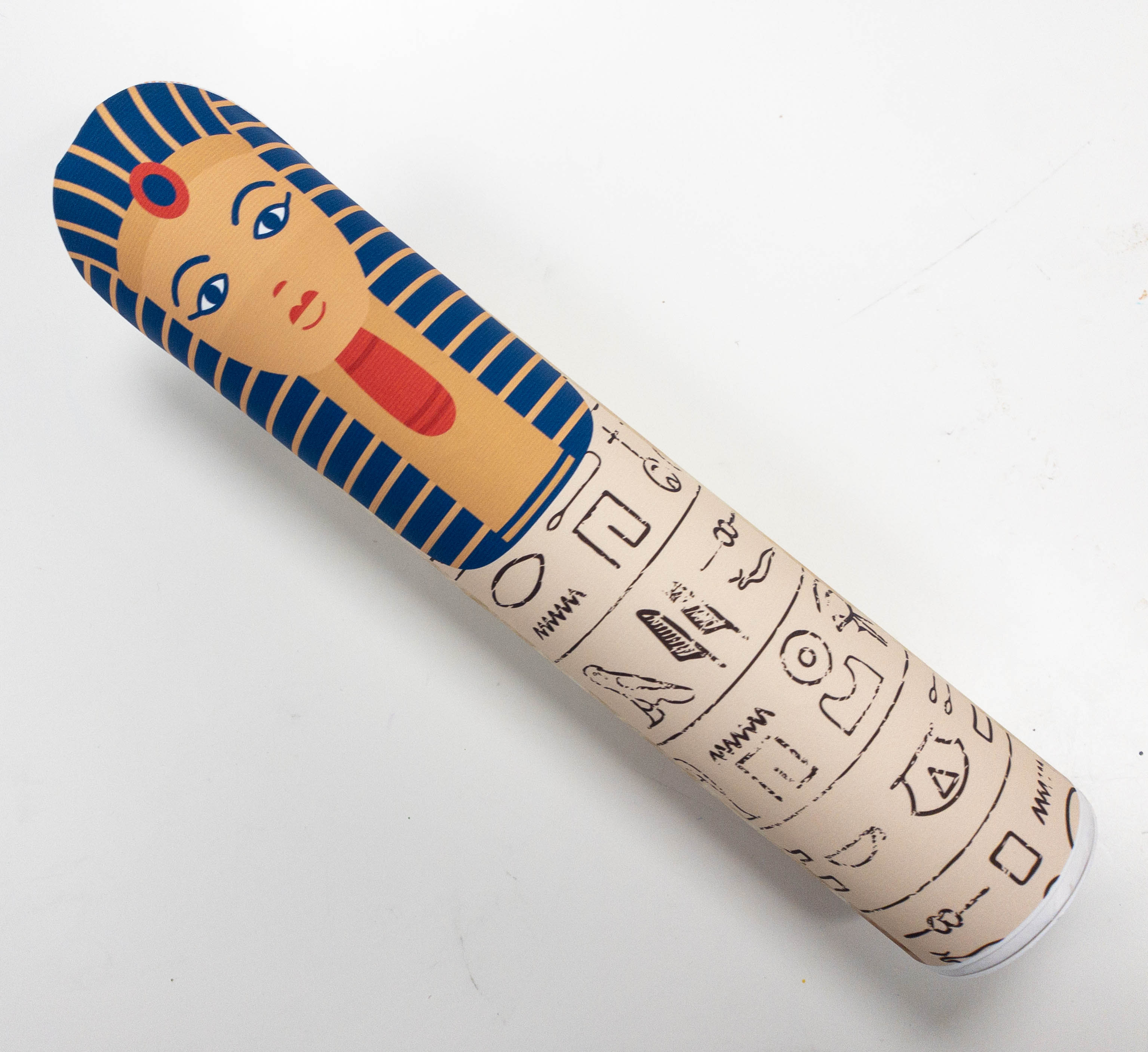 This looks great! The Sphinx artwork even has designs that made it look like a real souvenir from Egypt.
This is my kids' first Super Kids Yoga Box and it was jampacked with time travel-themed activities! Some activities are related to yoga which is a good way to stay active, while others are craft activities on the time travel theme that kept my kids entertained and busy. There's even a word hunt activity, plus a time capsule making activity! Most of the activities come with materials and instructions, so kids can start any time, but you'll want to space out the activities so they have something new to look forward to every week. Aside from the activities, the box also includes a fun book. The featured book in this month's box is all about the popular landmarks during ancient times. It's informative and my kids loved reading it before bedtime. Overall, this unique subscription gives good value for money by introducing yoga to kids along with learning activities and materials plus access to live classes!
What do you think of this month's box?