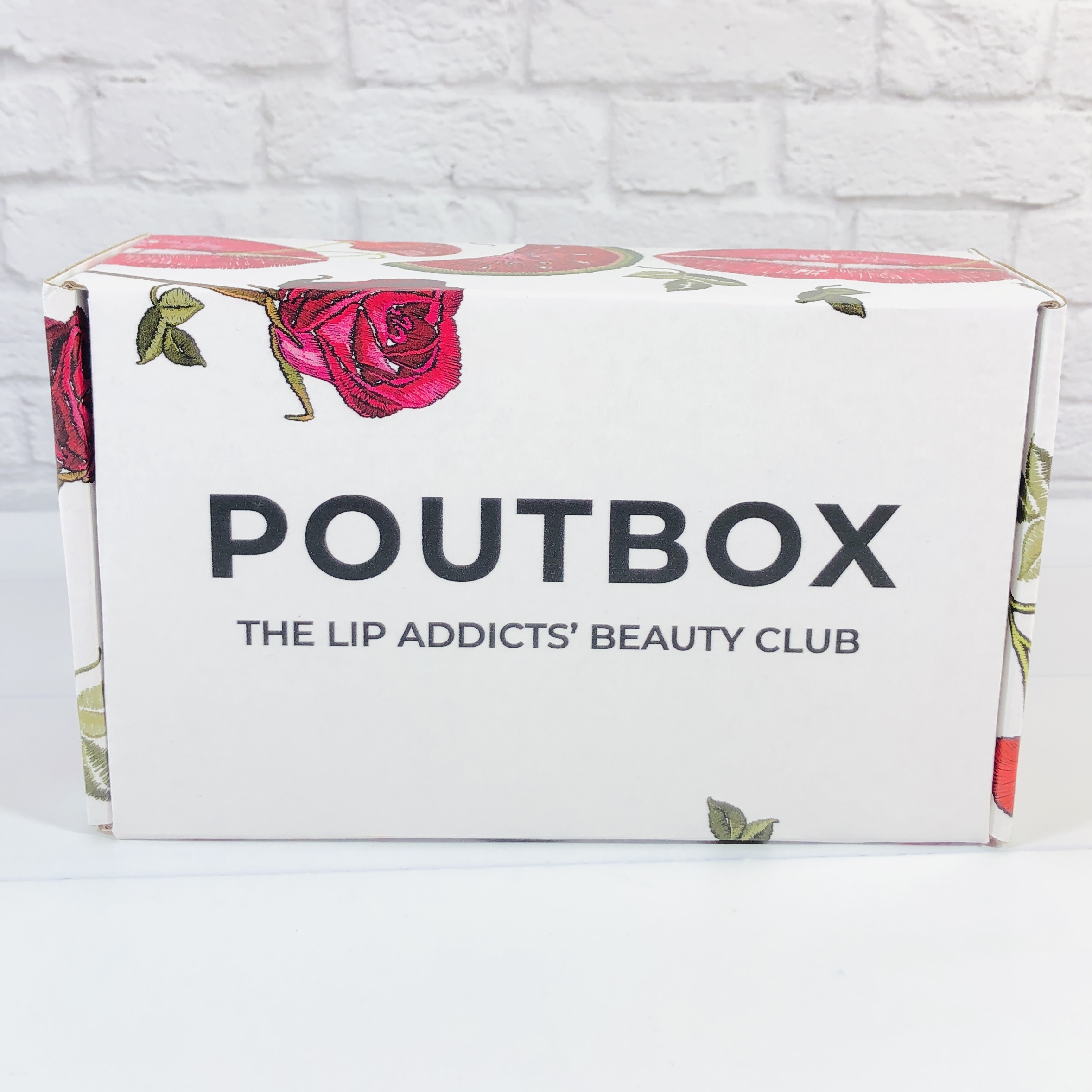 Poutbox is a monthly subscription of beauty products for your lips! You can expect to find 100% cruelty-free makeup items like lipsticks, glosses, liners, and lip care products such as lip balms, masks, and oils. There are two levels to choose from: Poutbox Plus is $34.99 for 6+ full-sized products; Poutbox is $19.99 for 3 full-sized products. Shipping is free for both levels to the US, and they ship to Canada for $7.99. You can purchase a gift box for a friend (or a splurge for yourself) and receive 10+ products for $49.99.
DEAL: Get 10% off on your first order! Use coupon code LIPS10.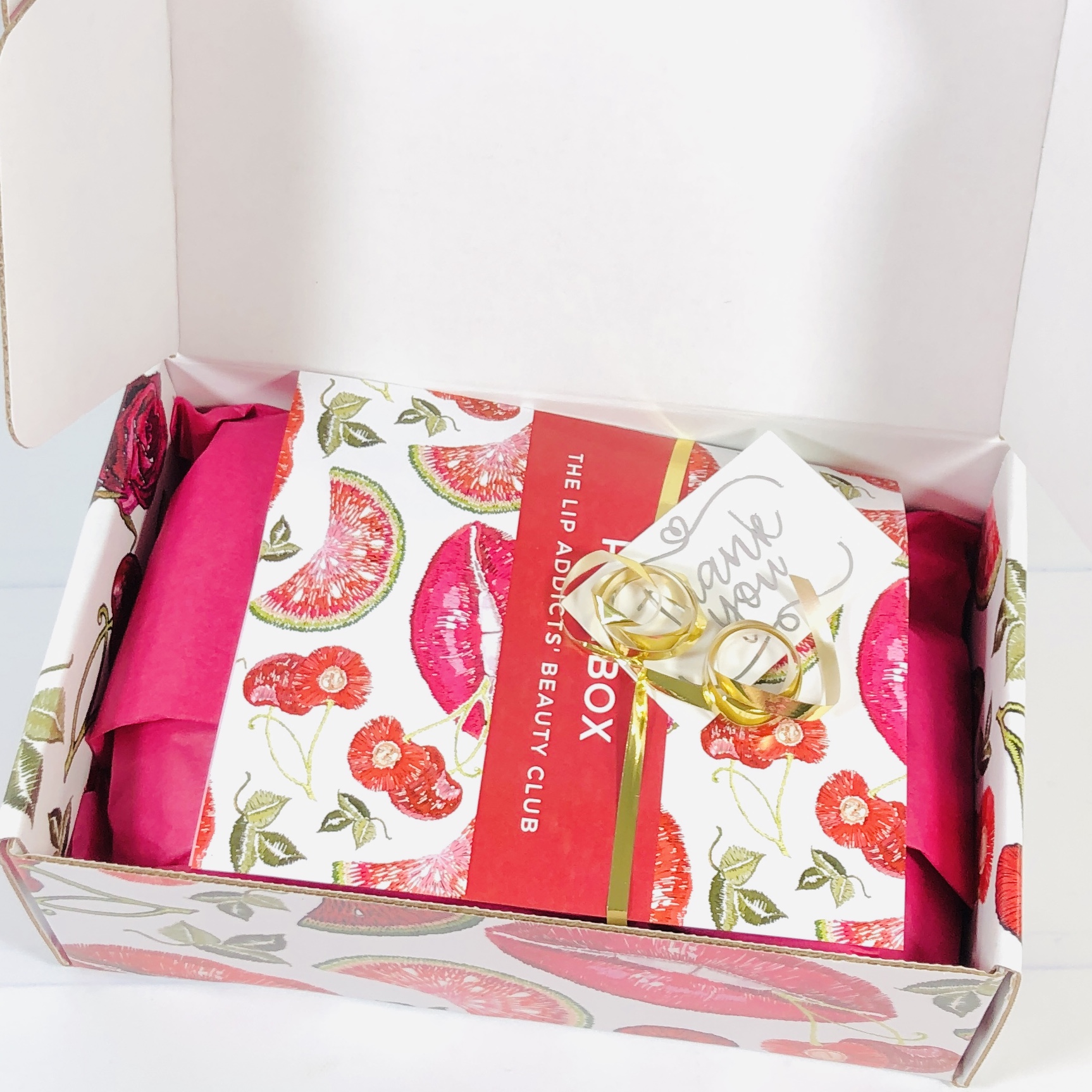 The box itself is beautiful and has flowers, fruits, and of course lips all over! I am reviewing Poutbox Plus.
I found a product info guide.
Inside I found all of the products listed plus a description and MSRP.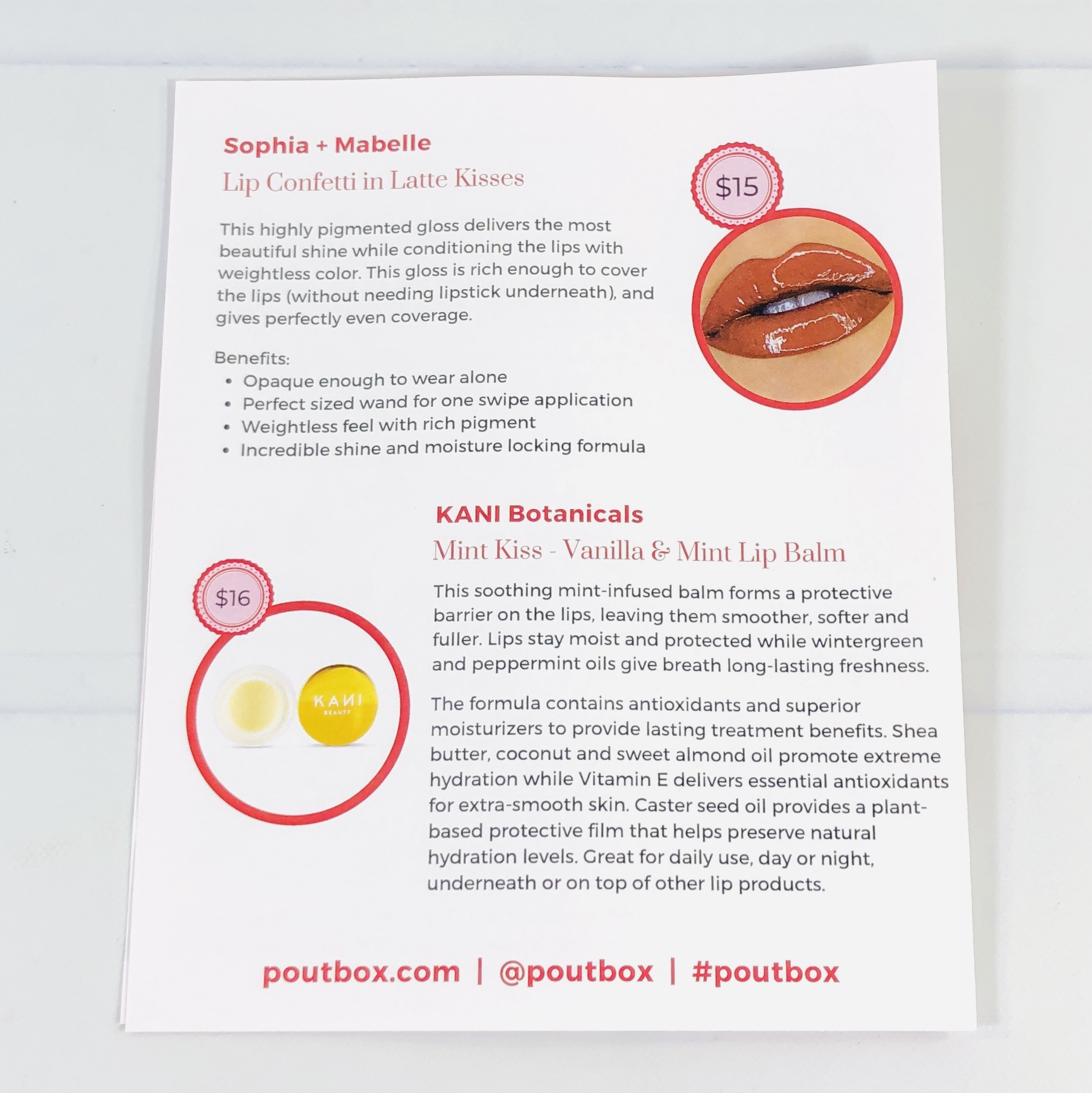 The back had the rest of the items.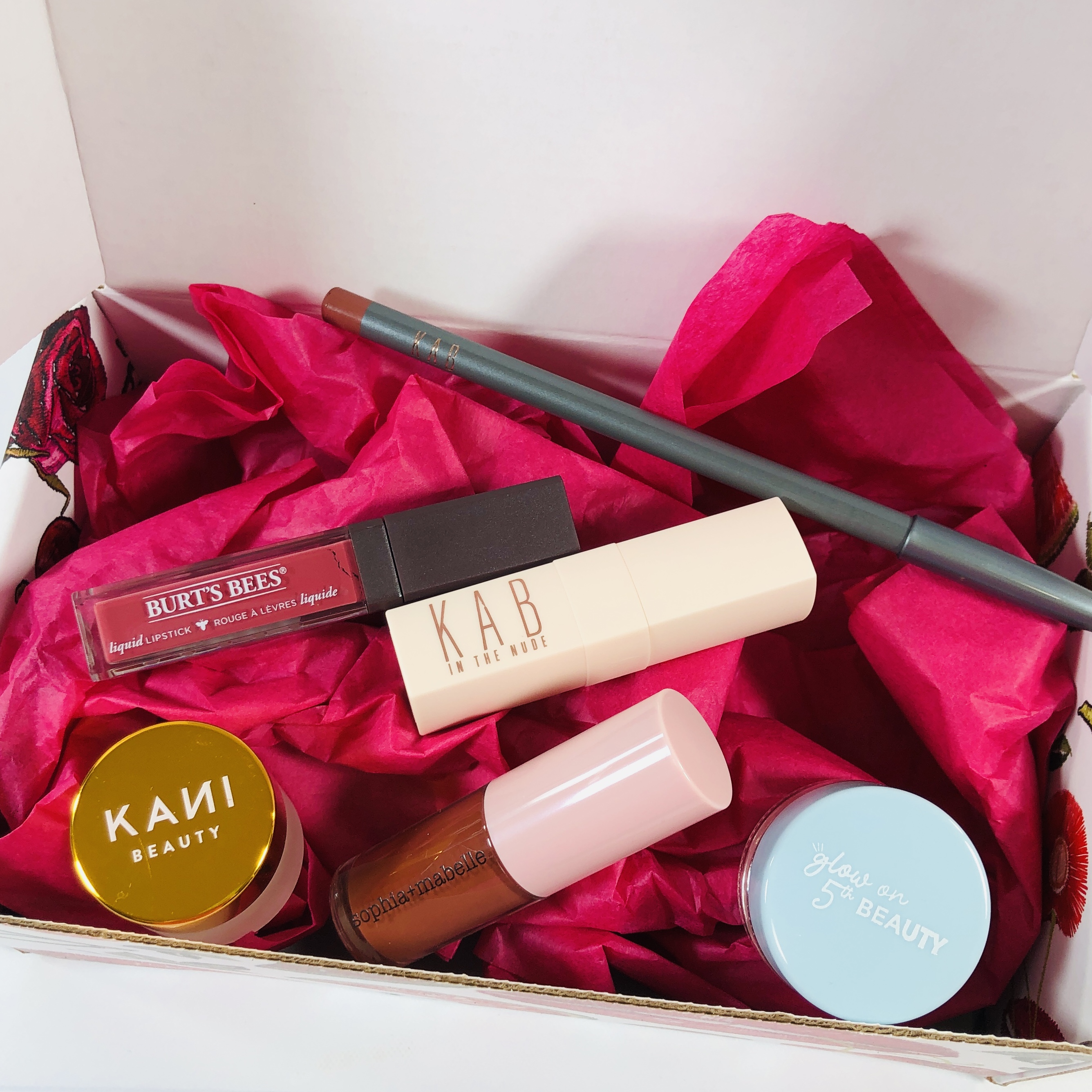 I think Poutbox does a great job at sending an awesome assortment each month.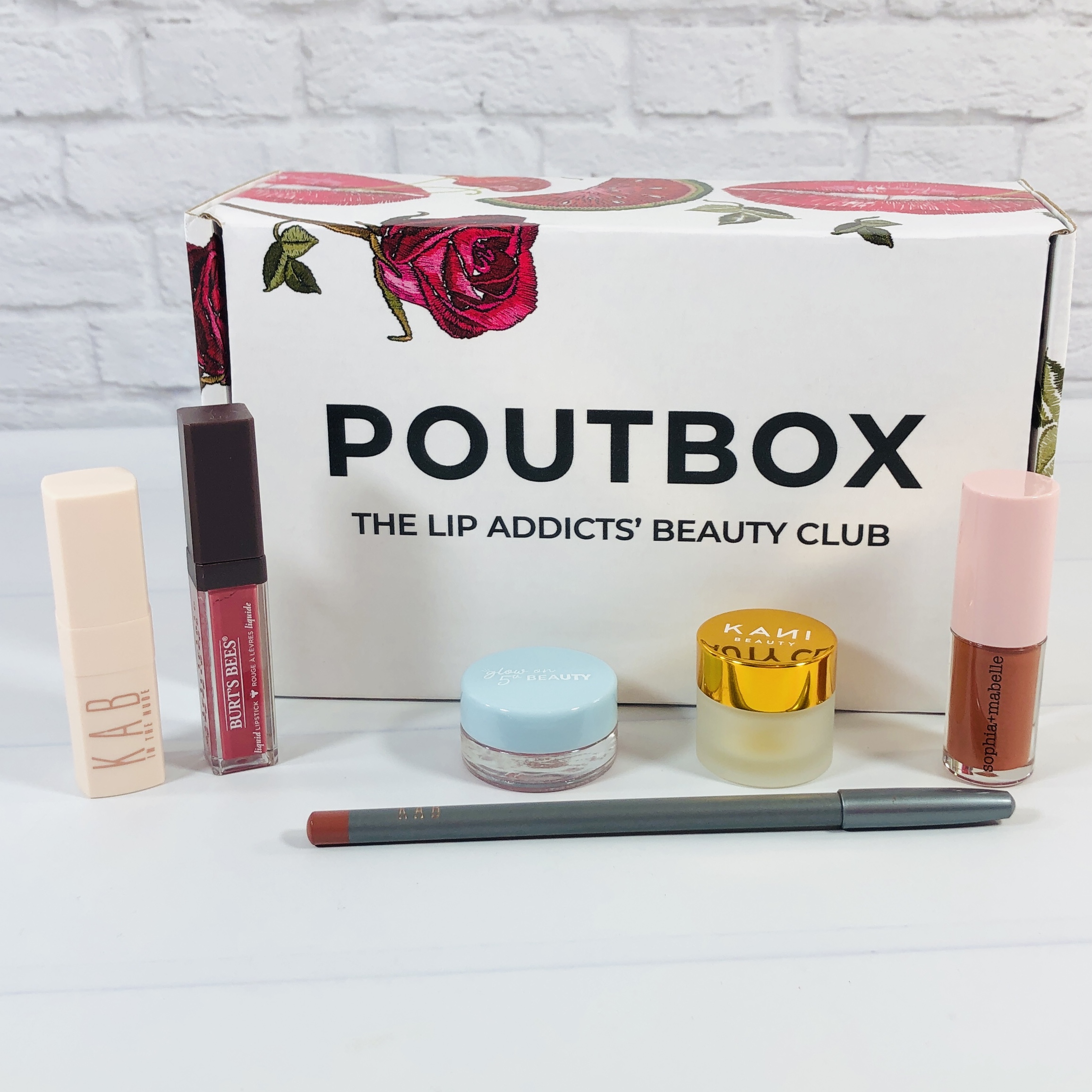 Everything in my box!
Kani Botanicals Mint Kiss Vanilla & Mint Lip Balm ($16) I've always liked KANI and this product was one I haven't tried before.
It has shea butter, coconut oil, and sweet almond oil and is flavored/scented with vanilla, peppermint, and wintergreen, although for some reason that combo reminds me of root beer! Mine had a lightly gritty texture, almost like it had baking soda, but it disappeared as soon as I rubbed it in and left my lips soft and fresh, thanks to that flavoring!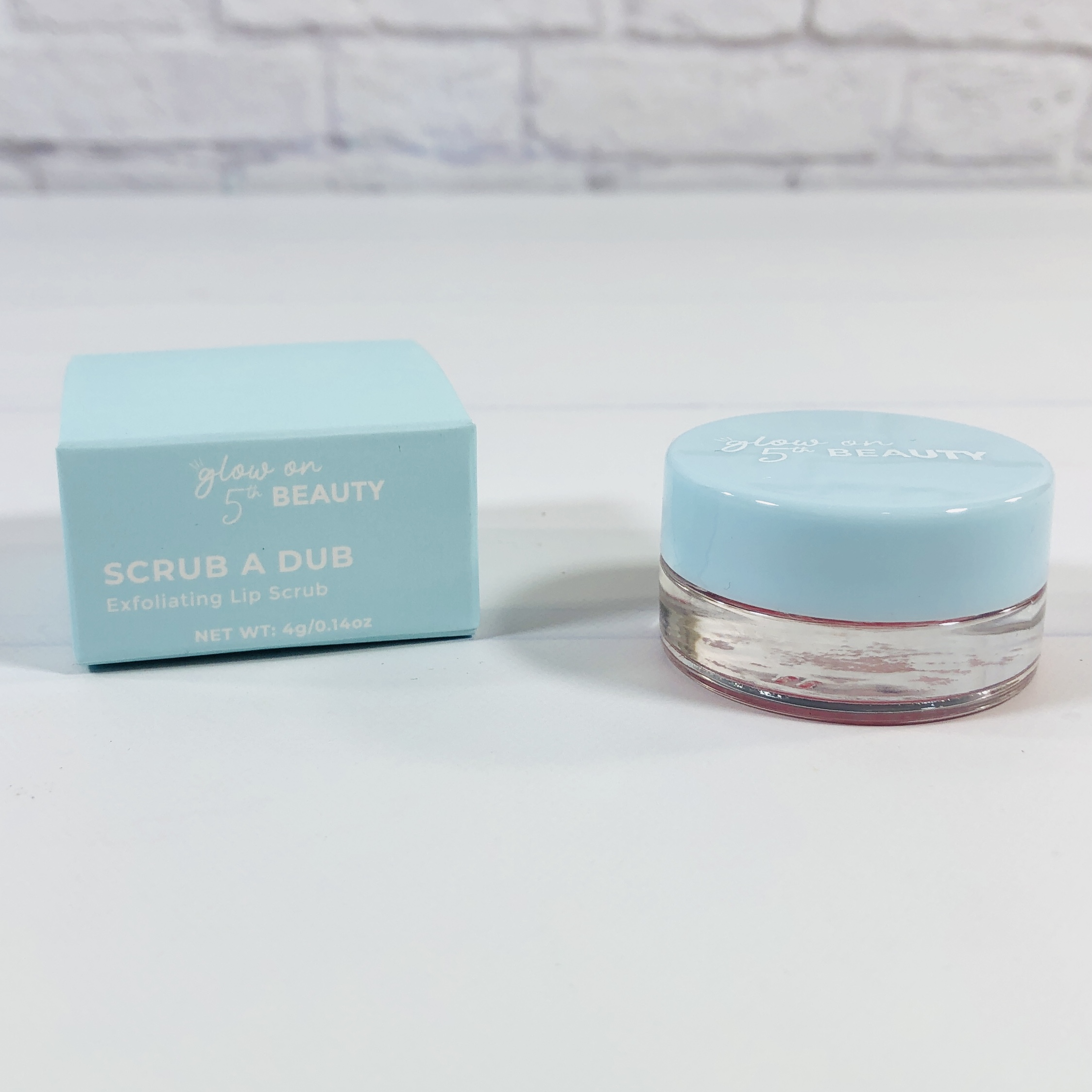 Glow On 5th Beauty Scrub A Dub Lip Exfoliator ($15) is a sugar scrub that buffs away dry skin cells and leaves the lips feeling soft.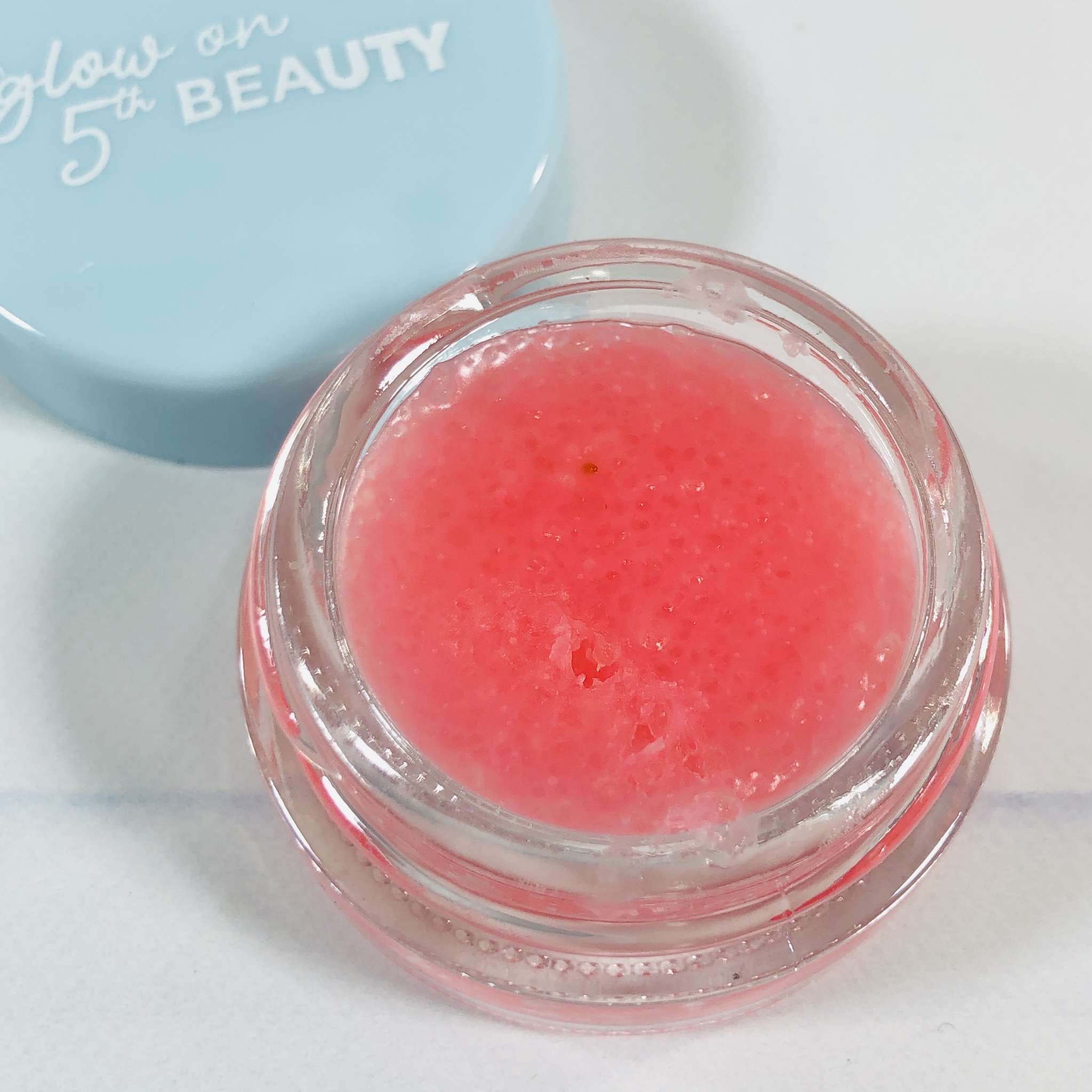 Sugar and silica are a couple of the ingredients and it smells like strawberry candy. It doesn't take much, a little goes a long way. Apply to lips and rub around for about a minute before wiping off with a tissue. I always follow with a warm, wet washcloth and a swipe of lip balm.
Burt's Bees Glossy Liquid Lipstick in Flushed Petal ($7.04) is a glossy lipstick that has a brighter color payoff than traditional gloss yet doesn't feel drying like lipstick.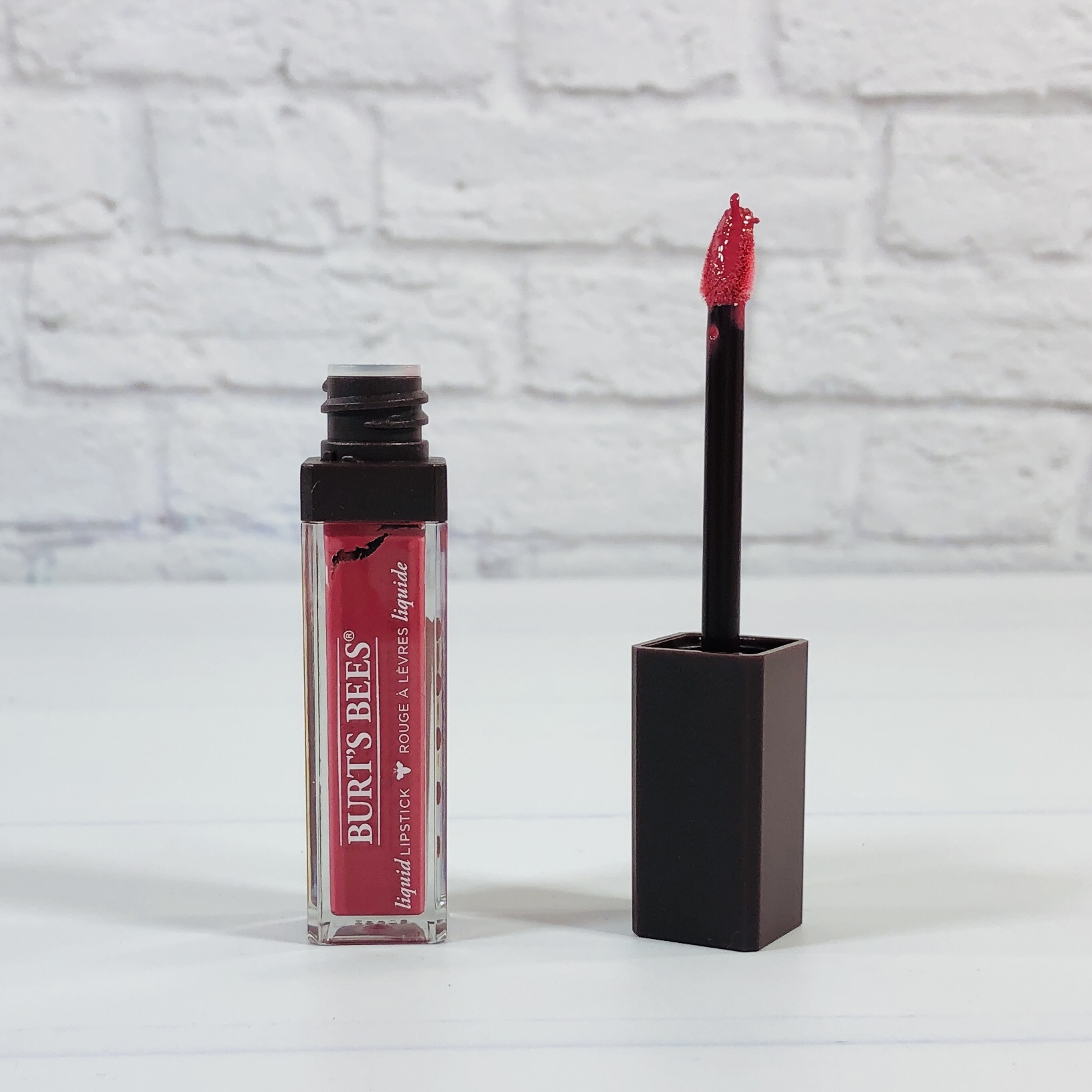 Flushed Petal is a bright pink/rose shade that I adore, it looks good on my lips and even better, it feels good too. Castor seed oil, lanolin, shea butter, and beeswax are a few of the ingredients and there's barely a hint of a fruity scent. I will be reaching for this again and again.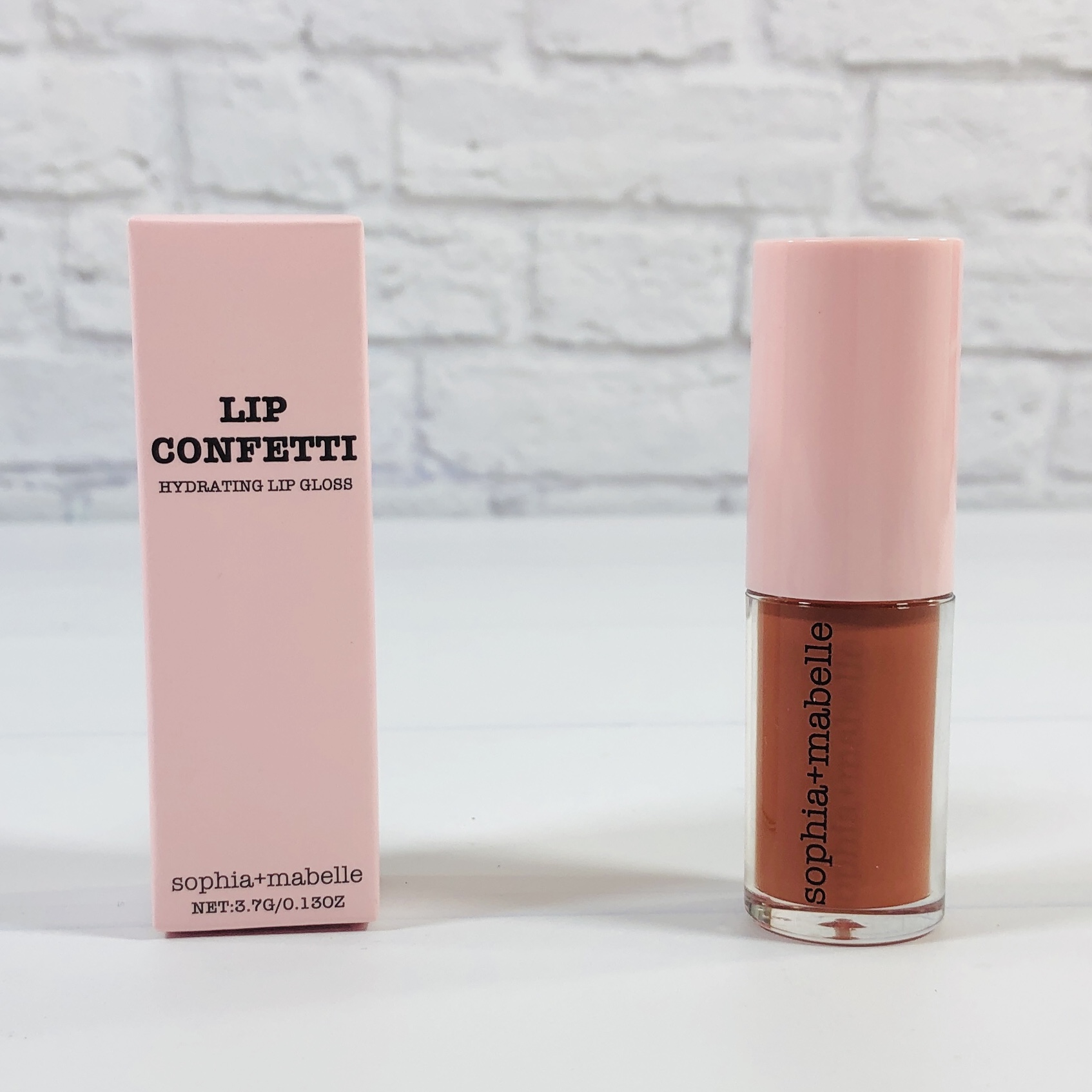 Sophia + Mabelle Lip Confetti in Latte Kisses ($15) is a full coverage gloss that leaves the lips feeling slick and shiny but not super sticky.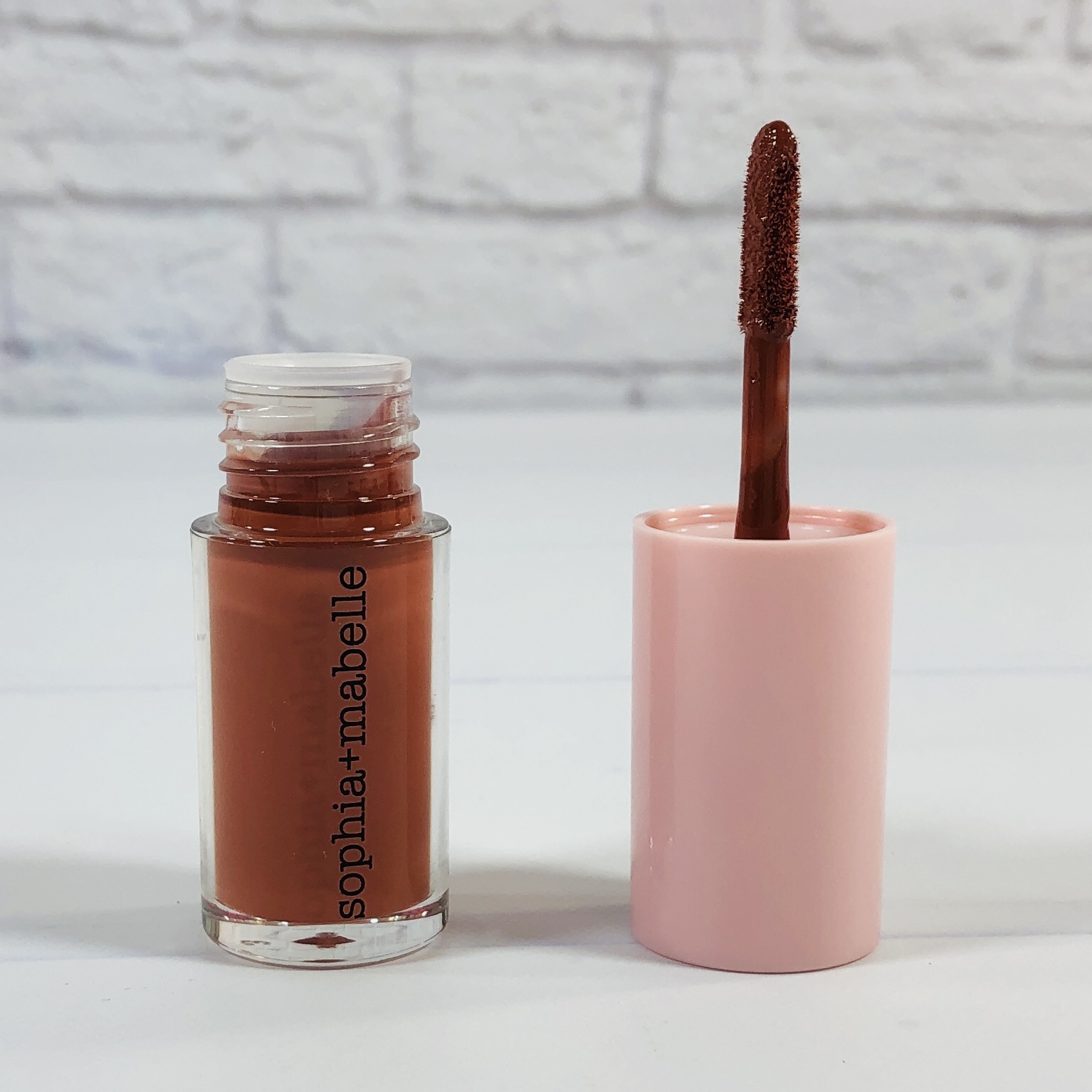 The color isn't one that I would normally reach for but Pout Box is good about putting a variety of shades in their box to suit all kinds of skin tones and preferences. When I applied it sparingly and used a lip brush with a hint of red left over from a different lipstick, I liked the color combo so it's not a loss. Swatched below.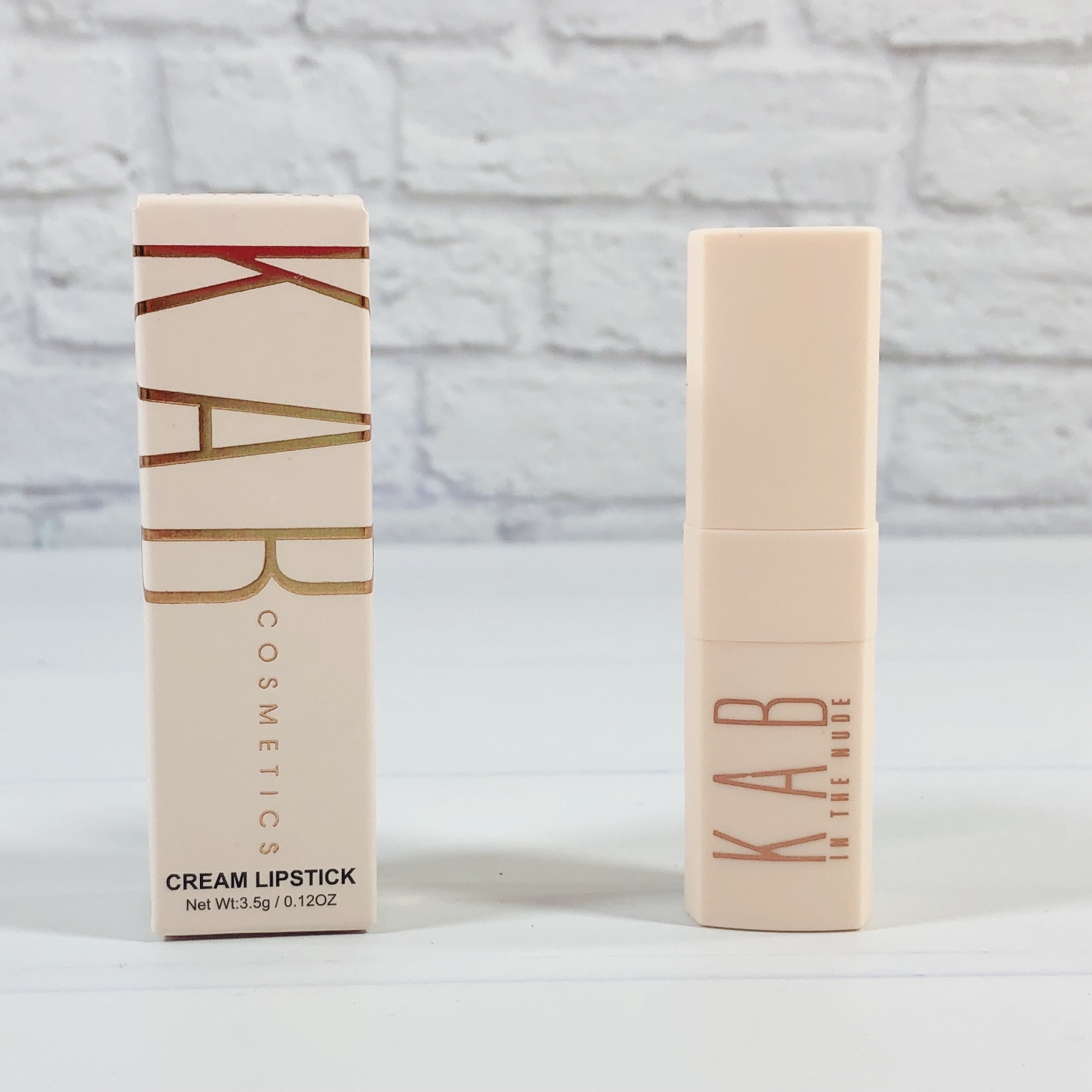 KAB Cosmetics In The Nude Lipstick in Teddy ($18) is meant to be used with the lip liner shown below. It's a nude shade that is cruelty-free. It's so nude that it is just a bit darker than my natural light skin tone, see swatch below!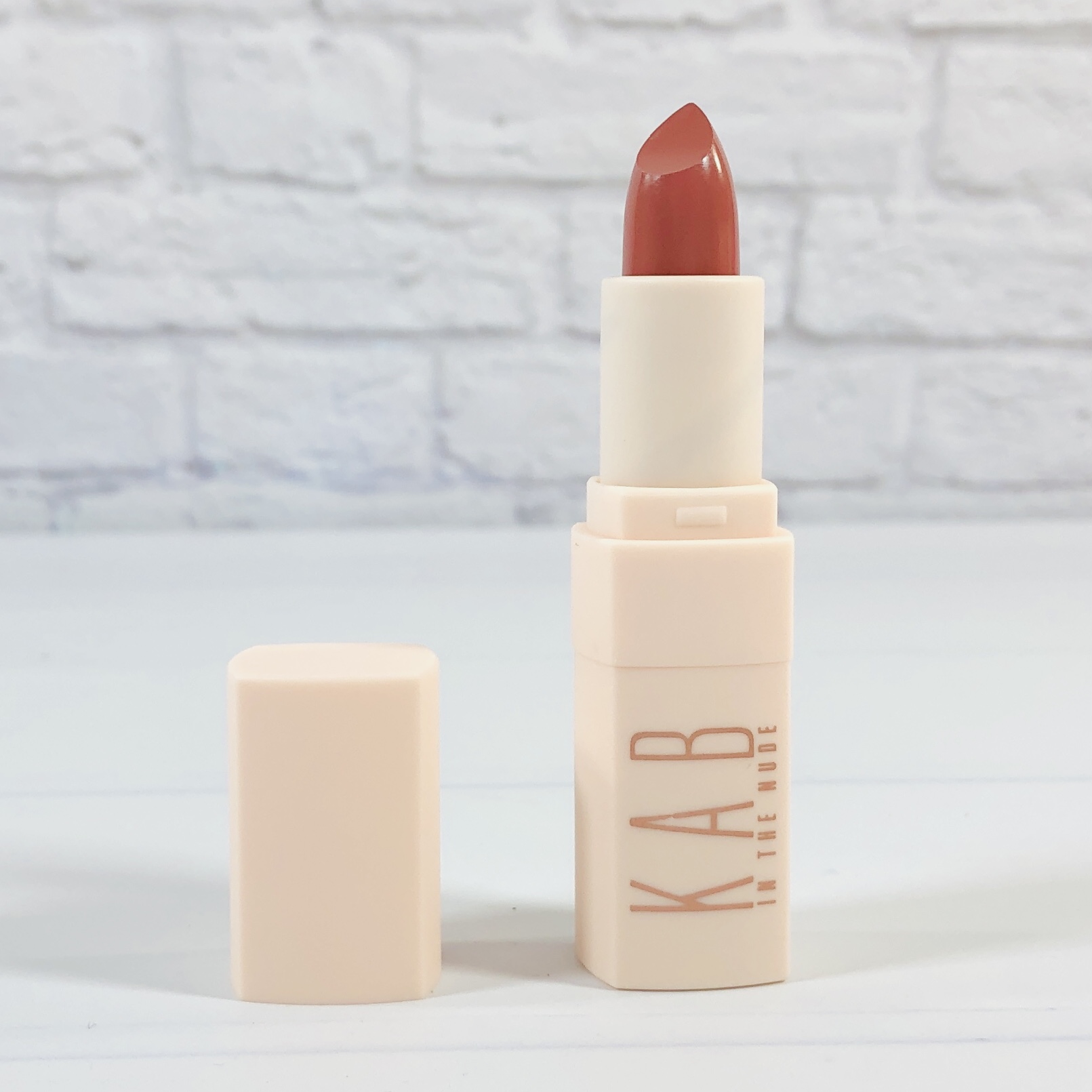 I usually choose a lipstick that matches my lips or that is darker or brighter, but this is lighter. I has an opaque finish and felt moisturizing, it didn't dry down like a matte or long-lasting lipstick. It smells like vanilla frosting and the scent fades quickly. I know a nude lip is popular but it doesn't work for me. Swatched below.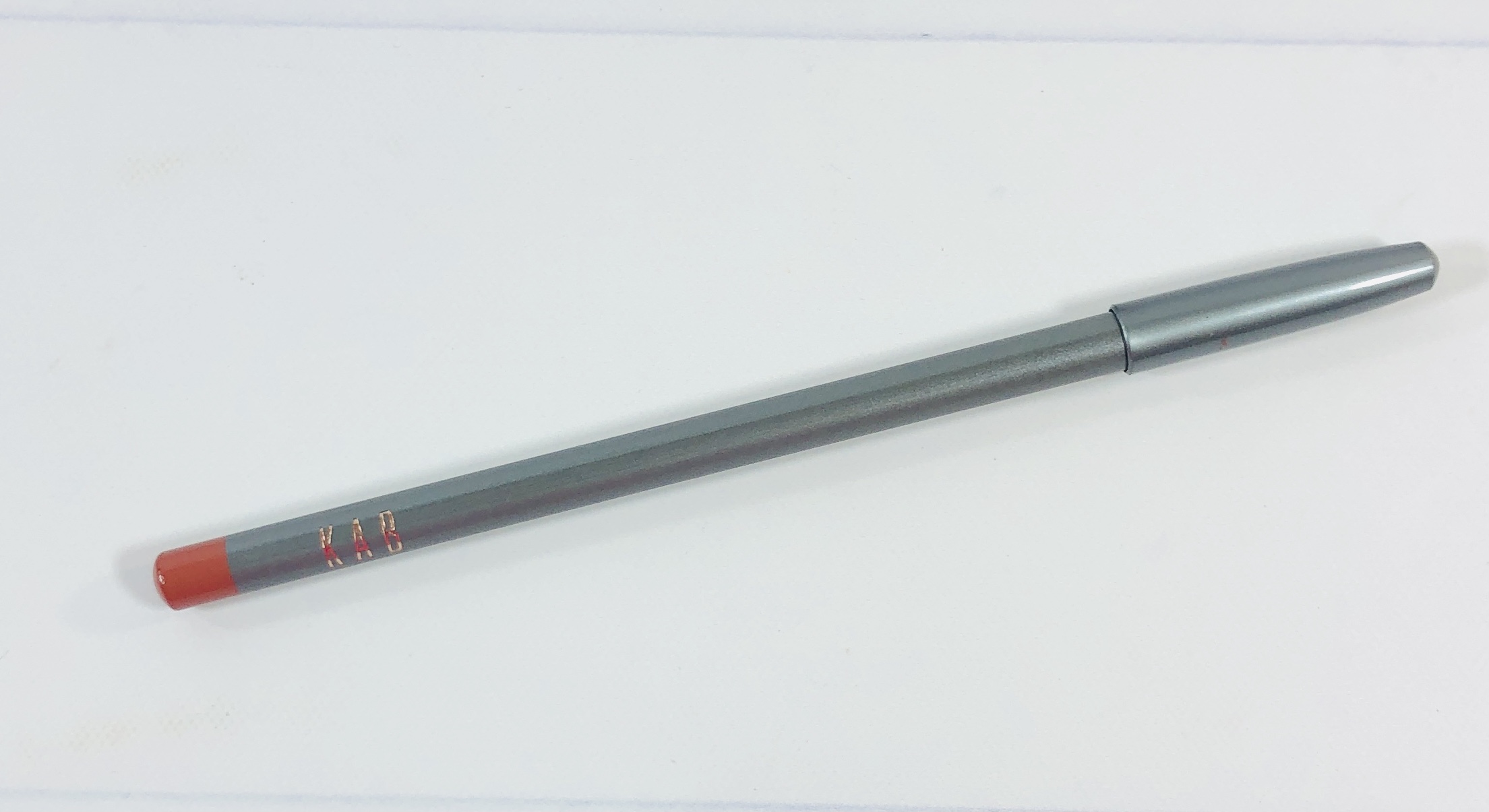 KAB Cosmetics Lip Liner in Chocolate Martini ($12) is supposed to go with the lipstick shown above. I didn't get full coverage the way the model in the booklet (or at my link) did. The color is described as dark chocolate with brown undertones.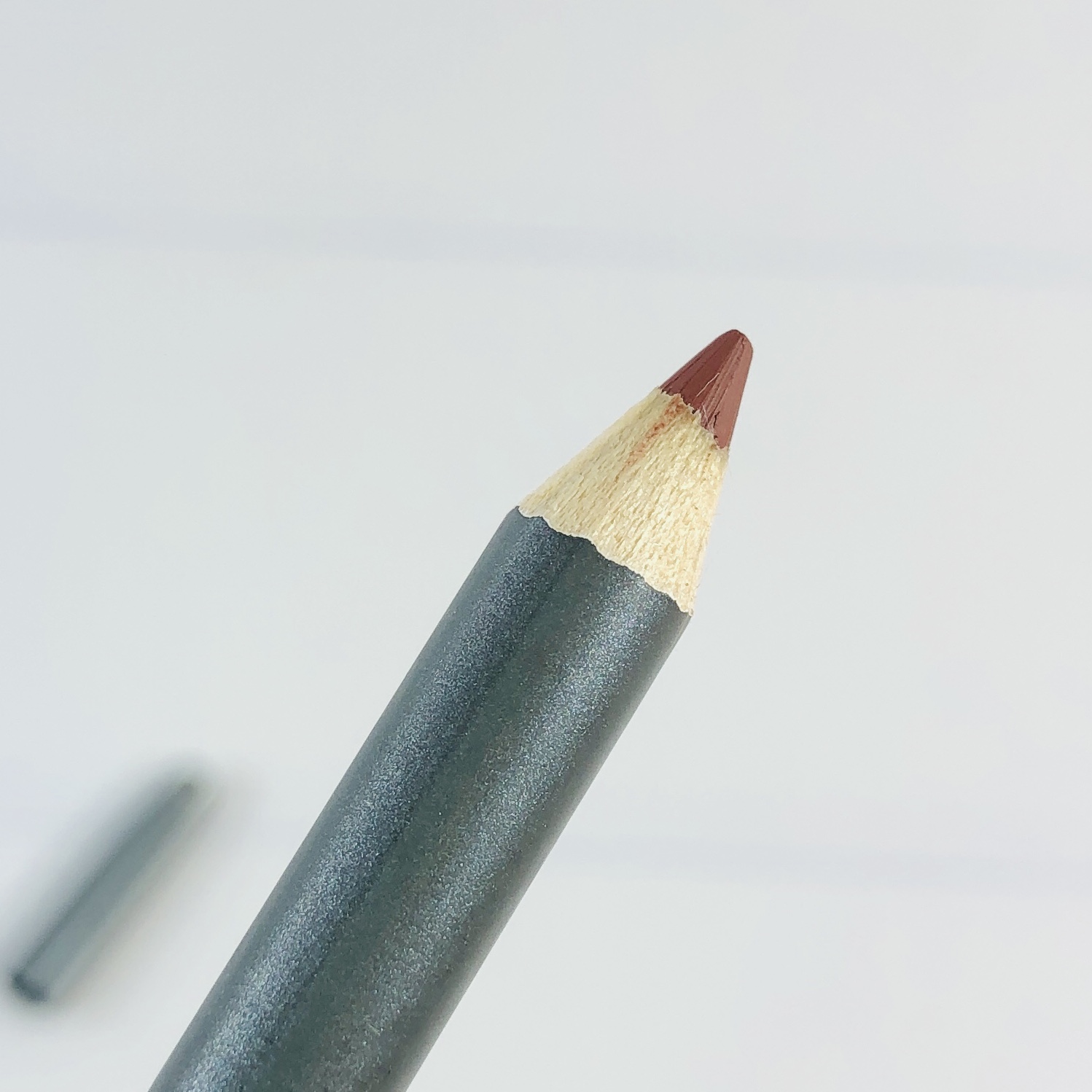 It's a traditional pencil liner and wasn't as creamy as some brands, and wasn't very dark either. It really only showed up when I drew it on outside of my natural lip line, and again, not as strongly as on the model. That's not my style, I prefer a more natural look and have always drawn the line just inside my lips and this does nothing for me there.
Swatched from top: Latte Kisses, Teddy, Flushed Petal, and Chocolate Martini.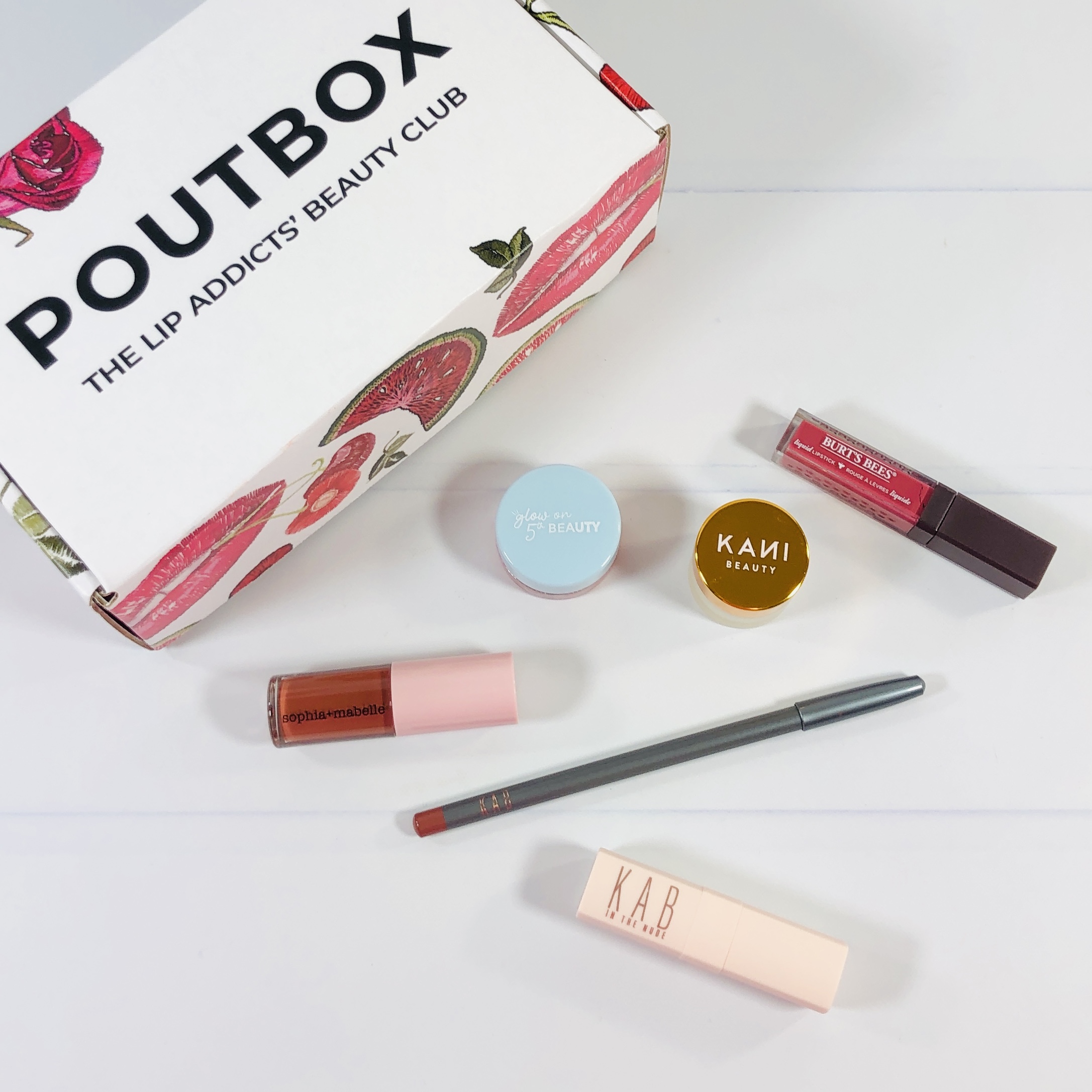 I think Poutbox does a great job of sending a fabulous assortment of lip products! It's not just lipsticks — there was a liner, scrub, and lip balm too. The color assortment was good too, with a barely there nude, a dark gloss, and a bright gloss. I think these shades will work for a variety of skin tones, and there was nothing too odd, dark, or bright. The value for this assortment was around $83.04!
What do you think of this box?