Once Upon a Book Club is a subscription that offers a unique reading experience. Each month, you'll receive a book to read, a 5″ x 7″ quote print, along with 2-4 corresponding gifts to match a quote/item mentioned in the book. Readers are advised to open the gifts as they finish the corresponding page to make them feel as if the book is coming to life! This subscription is a top choice in our readers' picks for best book subscription box of the year!
You can choose between Once Upon a Book Club's Young Adult edition and Adult edition. This is the review of the Adult Fiction box.
DEAL: Enjoy 10% off your first box. Use coupon code HELLO10.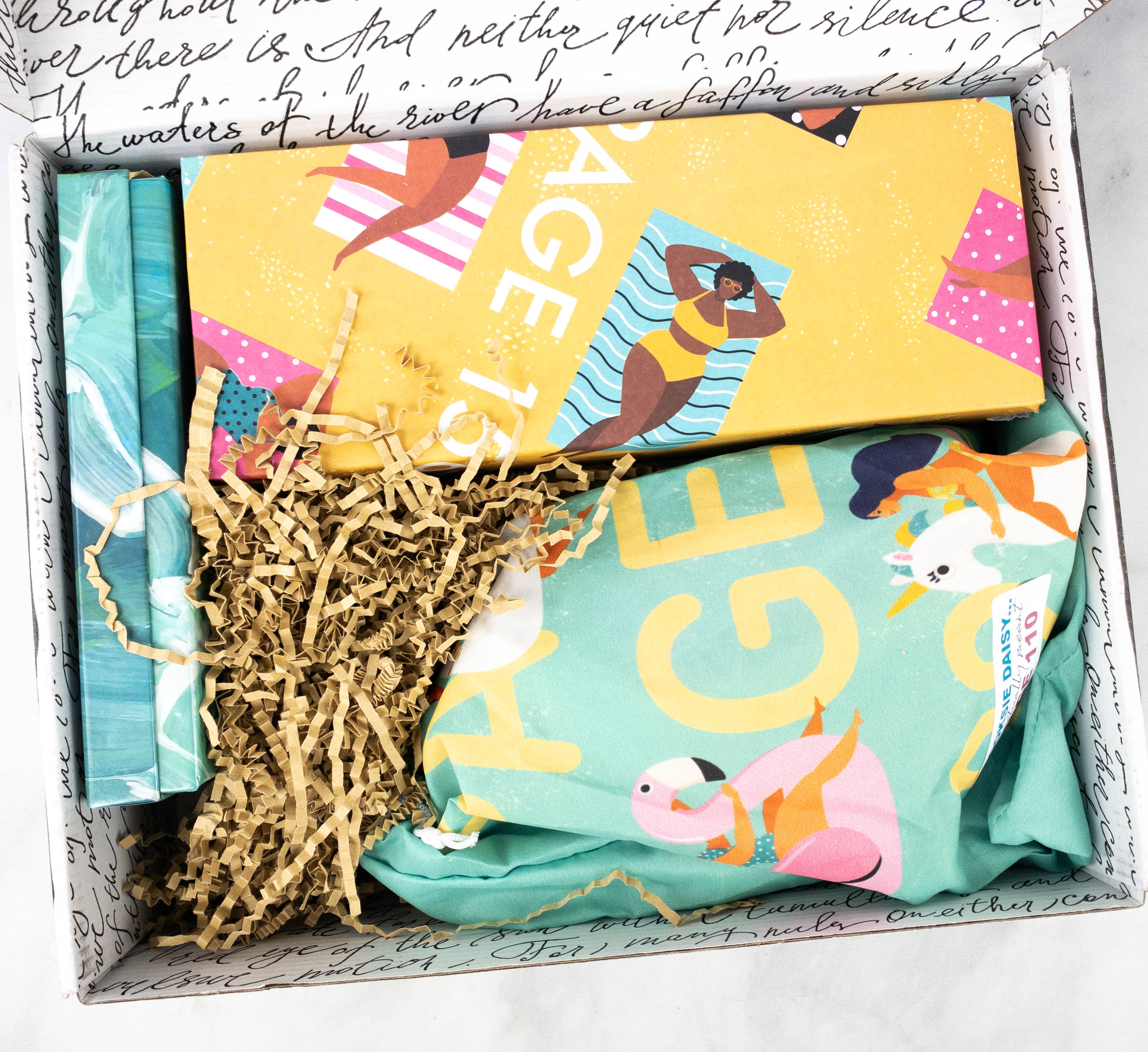 The gifts were individually wrapped. They were also packed with squiggles.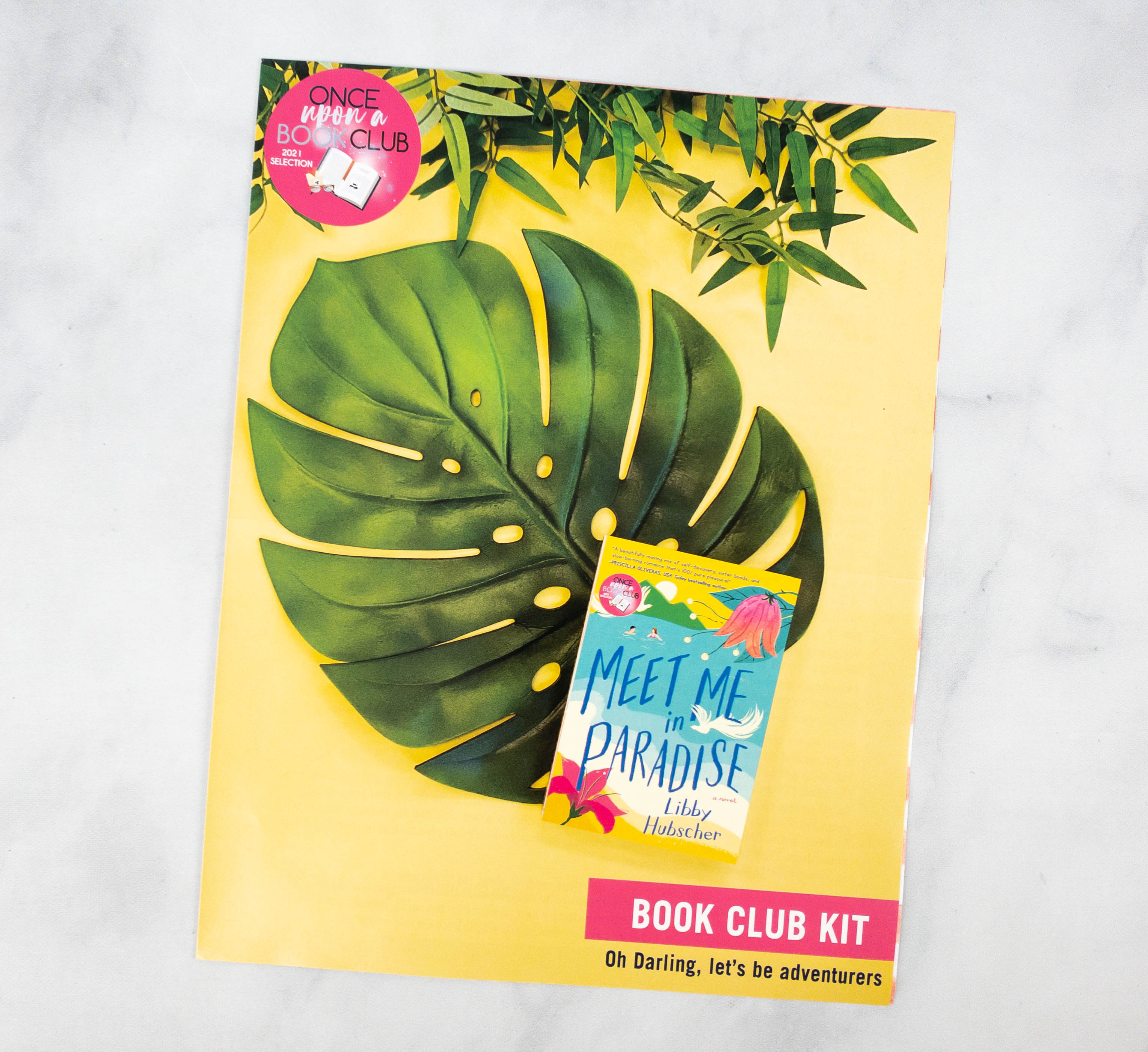 The box also includes a Book Club Kit guide!
It has the Once Upon a Book Club 2021 Selection sticker.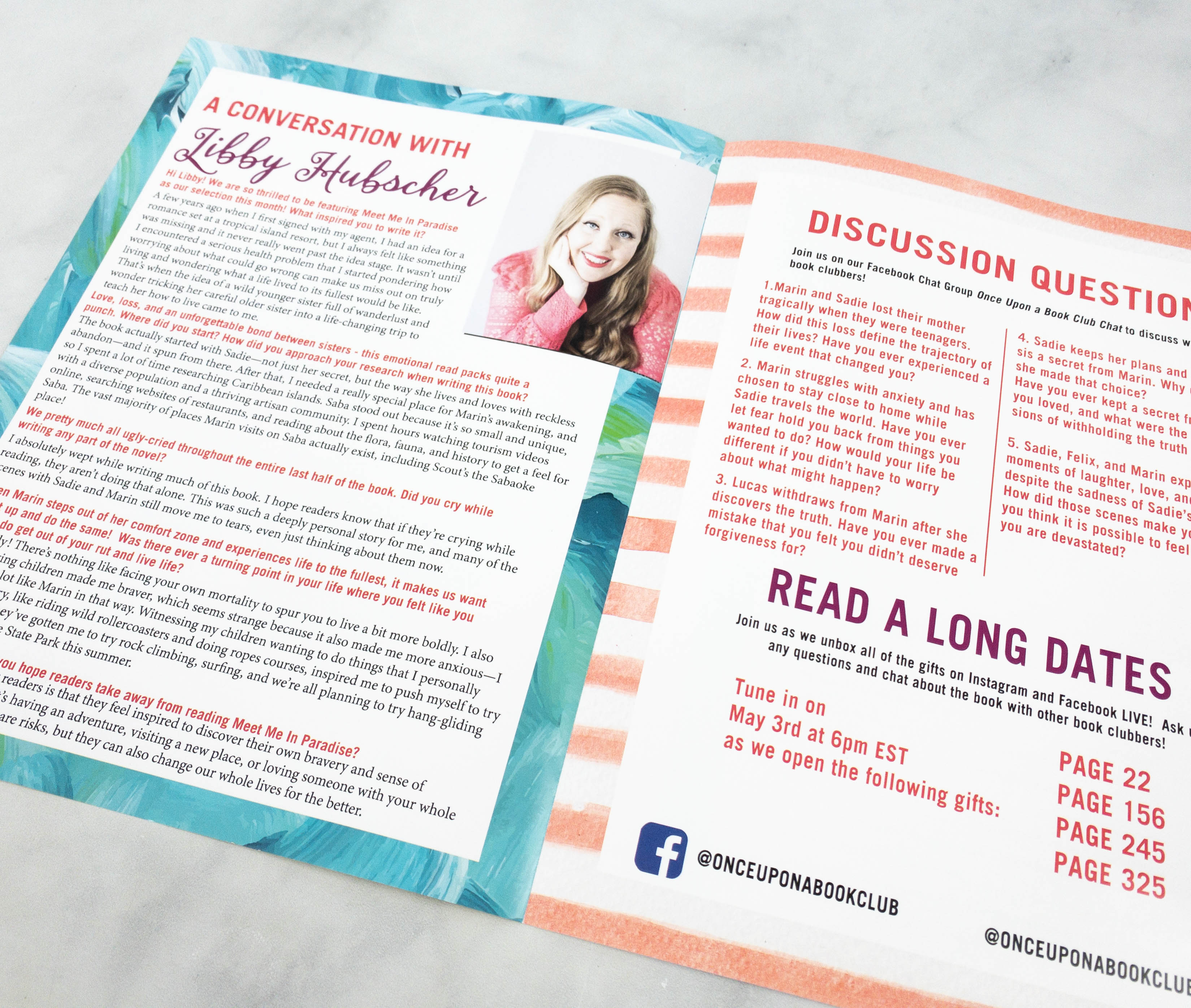 Inside, there's a Q and A featuring Libby Hubscher. There are also read along dates and some discussion questions.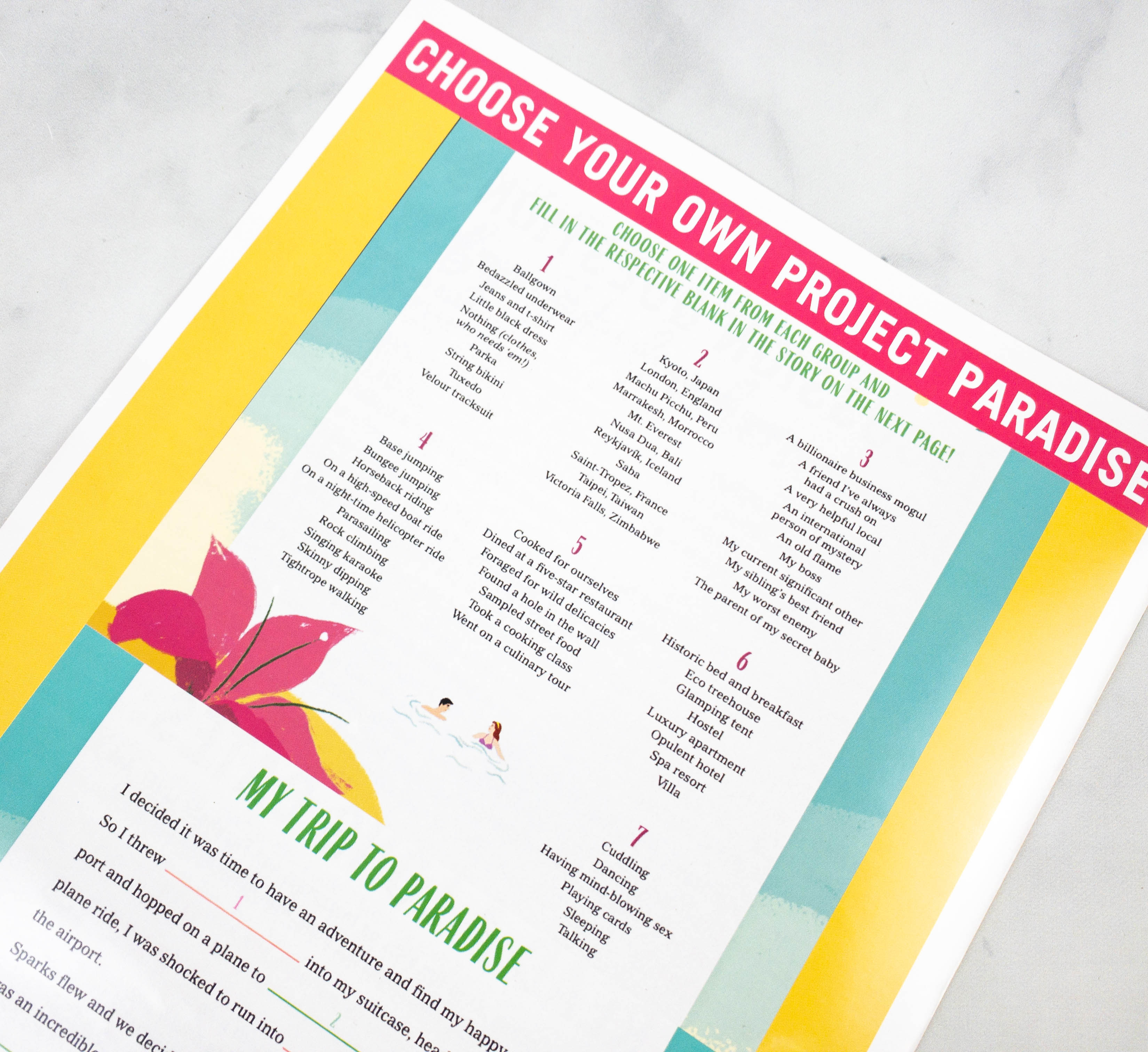 On this part of the guide is a quick activity where you can choose your own project paradise.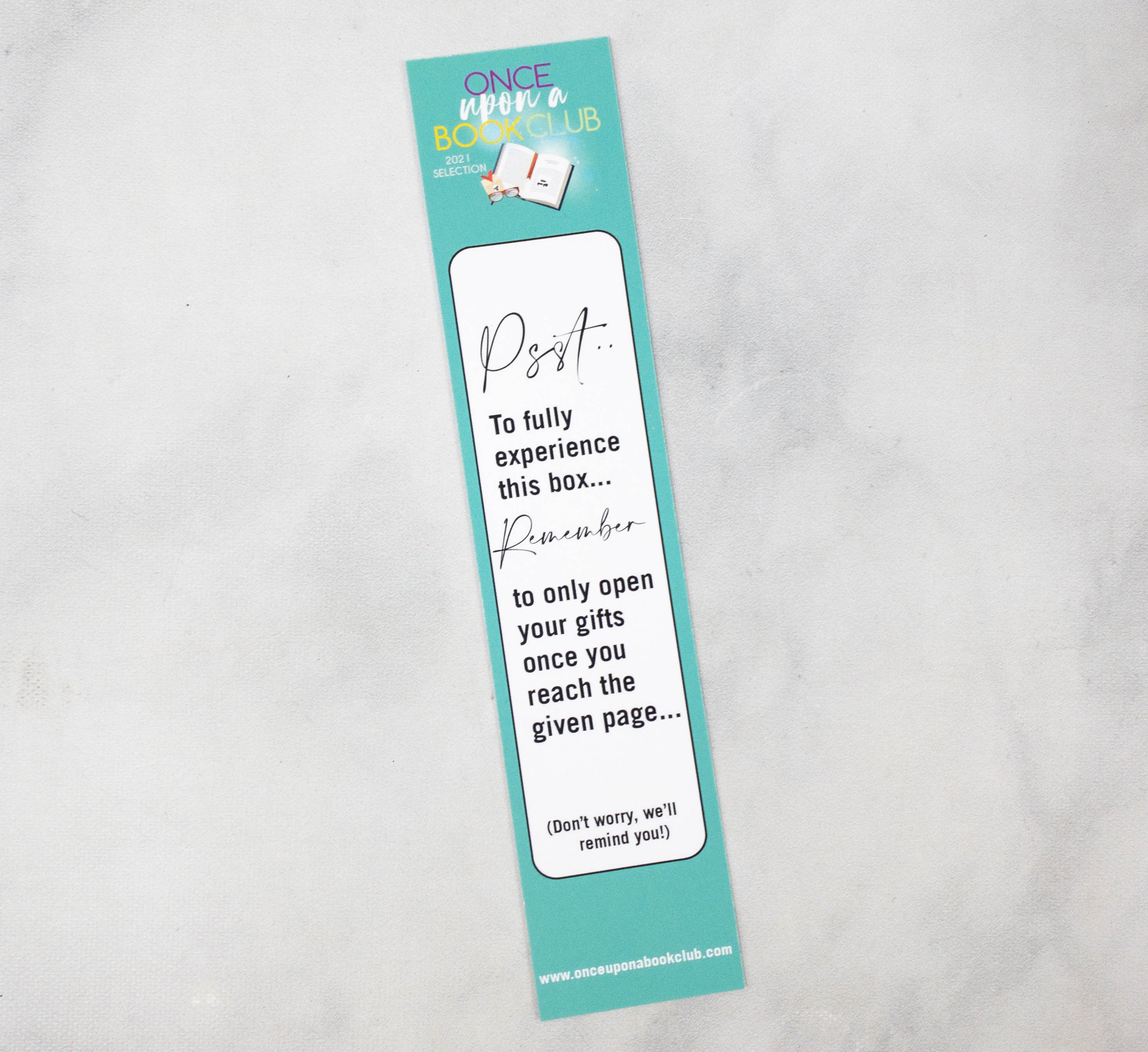 As always, the bookmark reminds to only open the gifts once you're on the given page.
There's a quote at the back.
Everything great is on the other side of fear.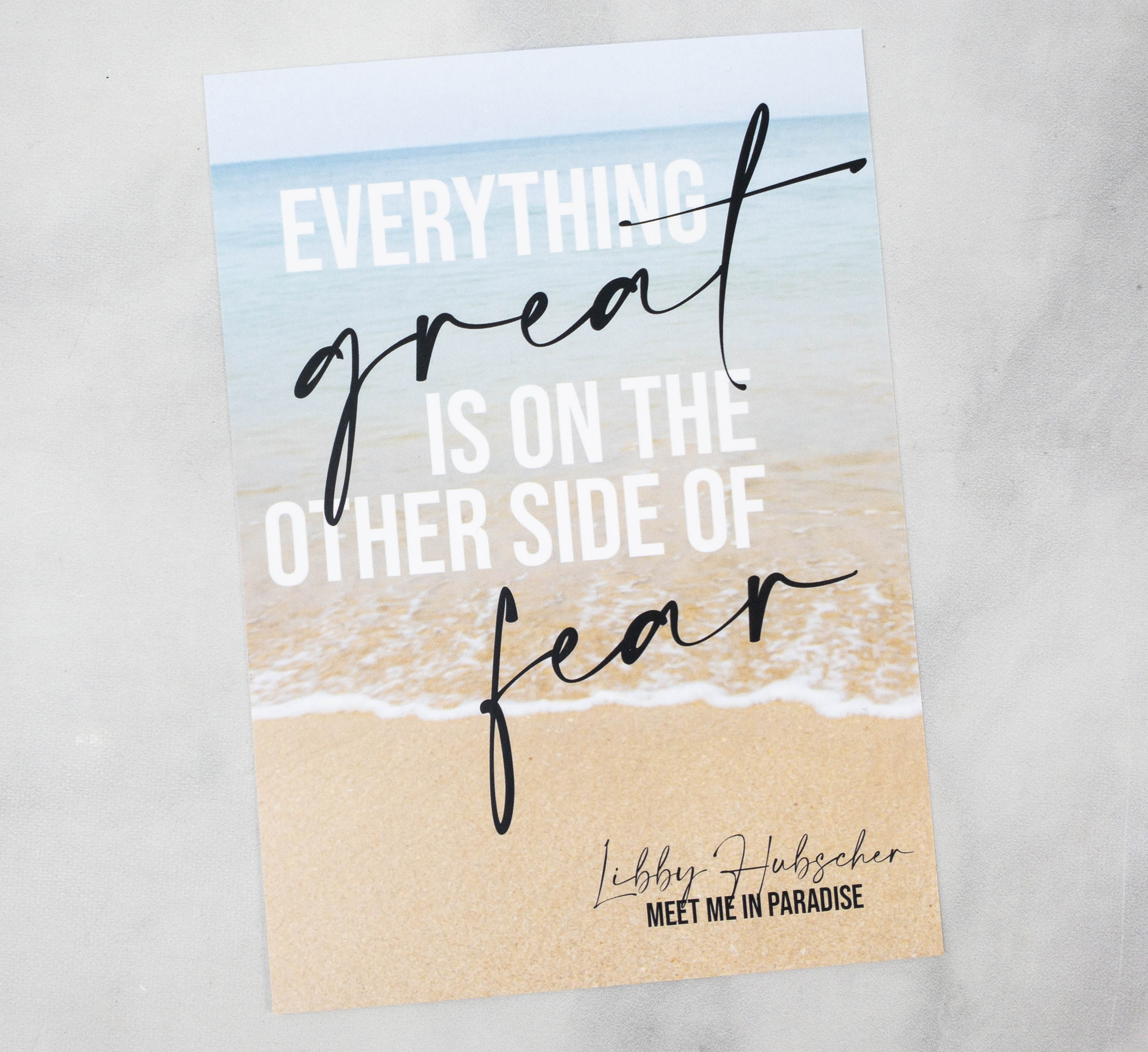 The quote from the bookmark is also printed in the card.
At the back, there's a message from the author for the readers.
I'm excited to open the gifts!
Everything in my box!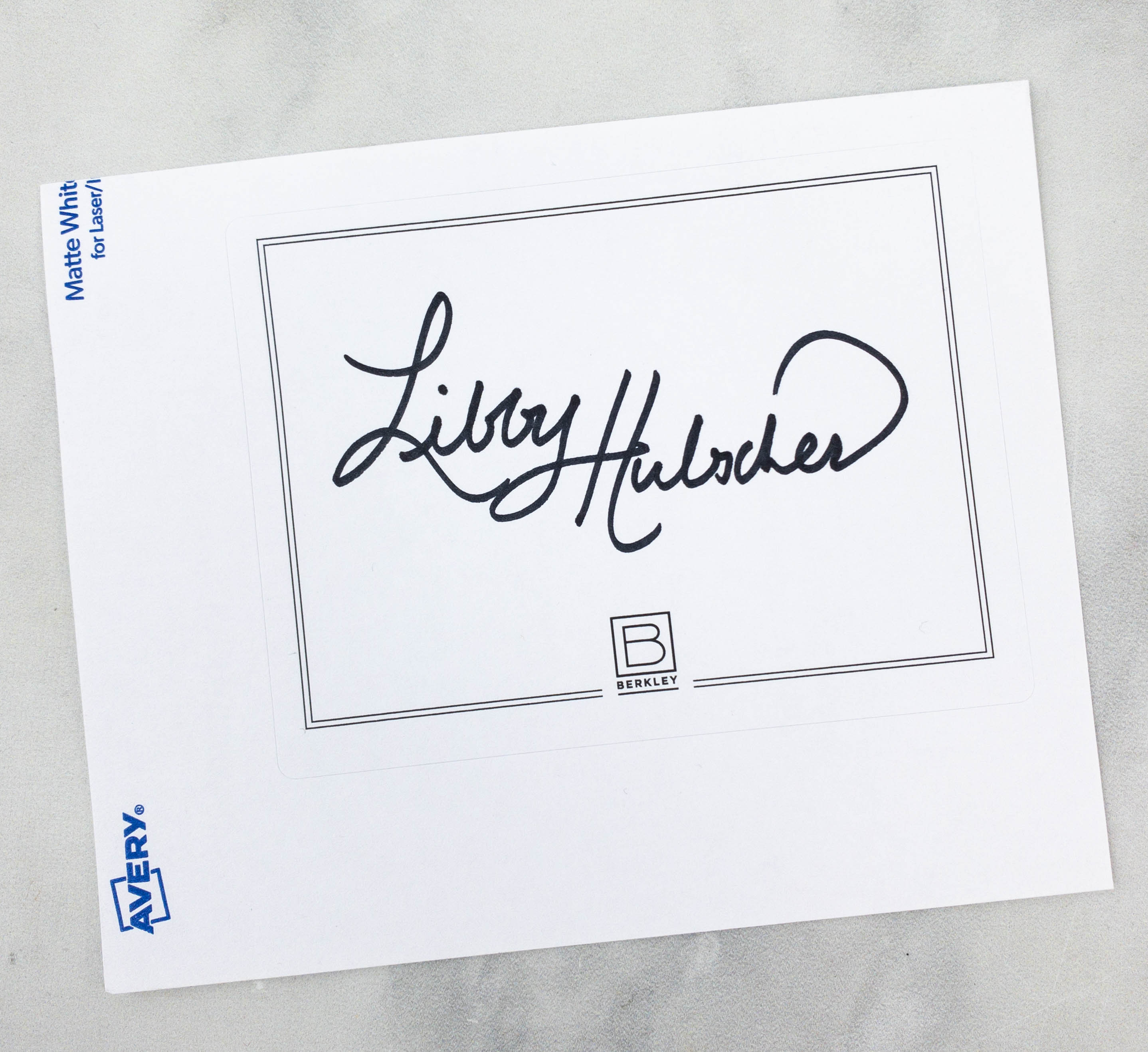 The book comes with a signed bookplate.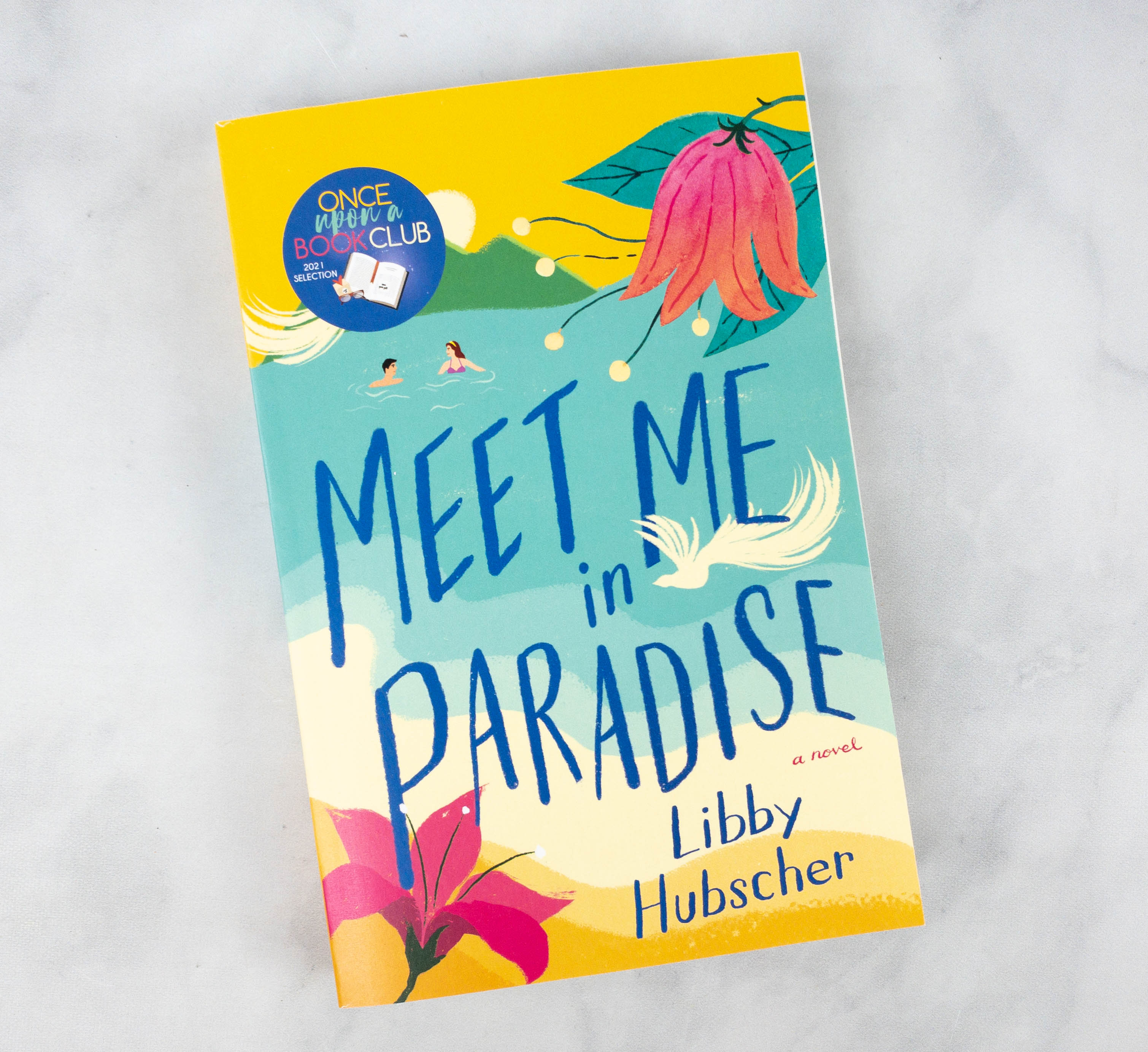 Meet Me in Paradise by Libby Hubscher ($13.19)
Marin Cole has never:
Seen the ocean
Climbed a mountain
Taken a risk on love
….But if her sister's plan works, she just might do all three.

Ever since her journalist mother died on assignment, Marin has played it safe, refusing to set foot outside the state of Tennessee. Her wild-child younger sister, Sadie, has trotted the globe as a photographer, living off of art and adrenaline.

When Sadie returns from a tough assignment abroad and looks a little worse for wear, Marin reluctantly agrees to a sisters' spa weekend on the tropical island of Saba. But her lifelong fear of travel is affirmed when Sadie misses the flight, Marin's luggage gets mixed up with another passenger's, and an episode of turbulence sends her hurtling  into the lap of Lucas Tsai, the handsome stranger who stole her sister's seat.

For the first time in a long time, Marin has to step outside of her comfort zone as she explores the island with Lucas and learns what she's been missing out on. With each breathtaking new experience, Marin gets closer to her real self, the man she's falling for, and the heart-wrenching truth about why she's there in the first place.
The story follows sisters Marin and Sadie, and it is told in dual perspectives. Sadie is spontaneous, upbeat, fun, and adventurous while Marin is the opposite. She's more reserved, organized, and she likes staying in her comfort zone.
Due to certain circumstances, the sisters decided to travel together but Sadie, being the person she is, decided to cancel at the very last minute leaving Marin with no choice but to travel by herself. This is where she meets Lucas Tsai and the story gets more interesting as she finds herself getting attracted to him.
It's a fun story about sisterhood, with a romantic comedy twist. It's a sweet and heartfelt story that made me cry and laugh. I like how it dives into family, sacrifices, self-discovery, and even second chances!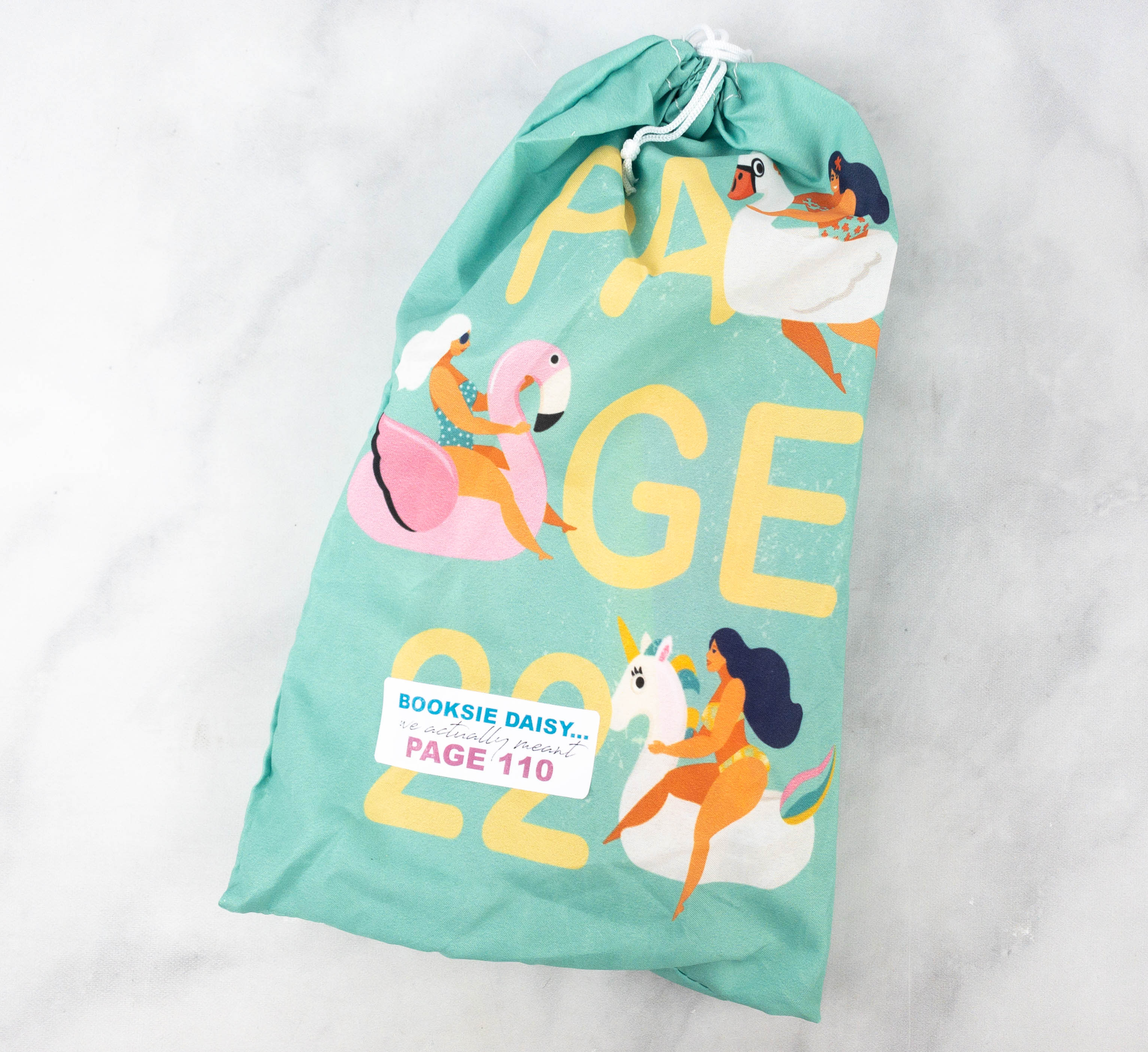 I opened the first gift upon reaching Page 110.
I love the drawstring pouch! It has a summer vibe to it, with women in their swimsuits and cute floaties. The bag print has a slight error but they fixed it up with a sticker saying "Booksie Daisy" and the correct page.
Mesh Bag. The first gift is a cream-colored mesh bag which can be used when grocery shopping or when you're out on the farmer's market!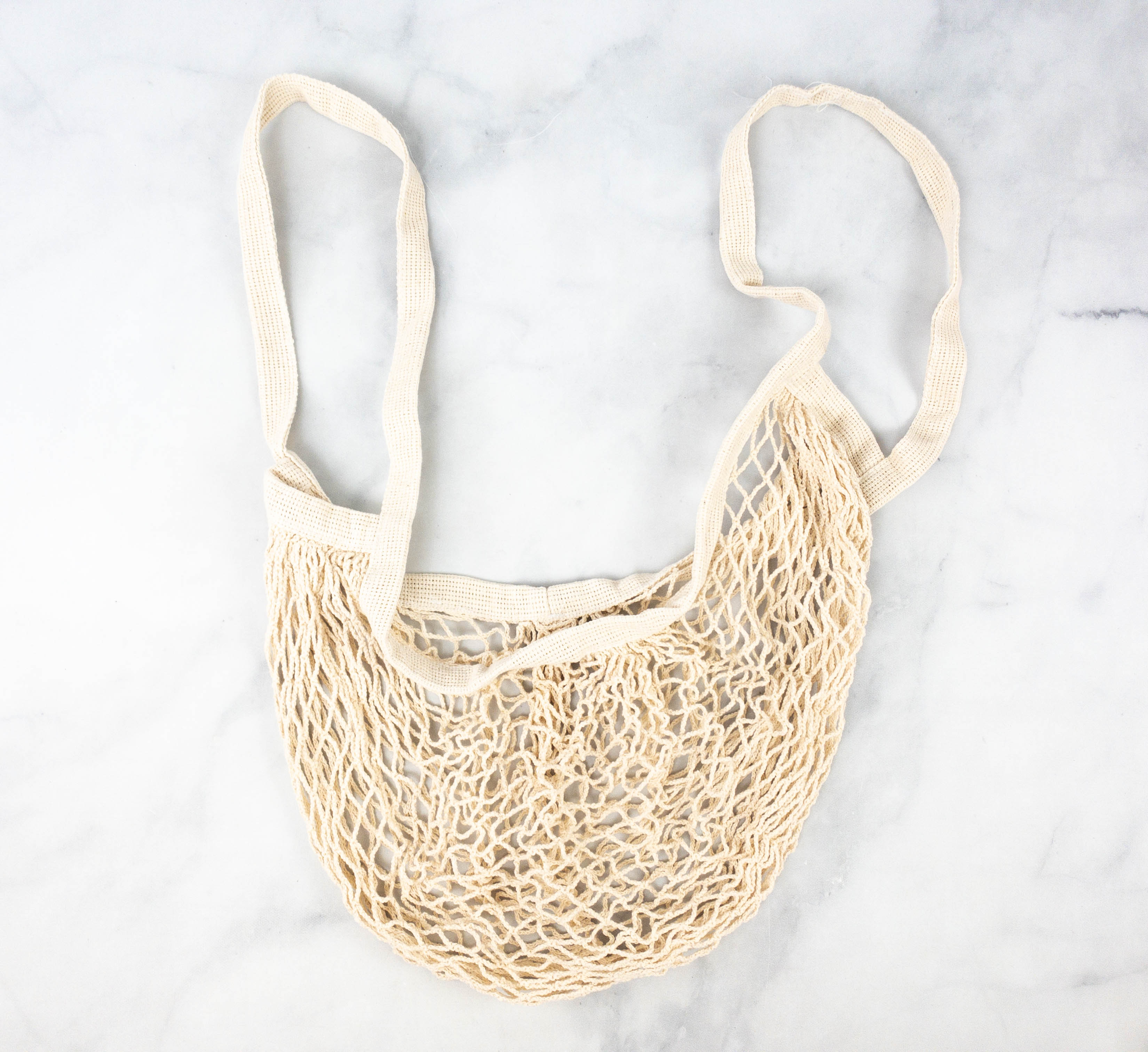 It's a good alternative for single-use plastics. The straps are long so the bag is easy to carry!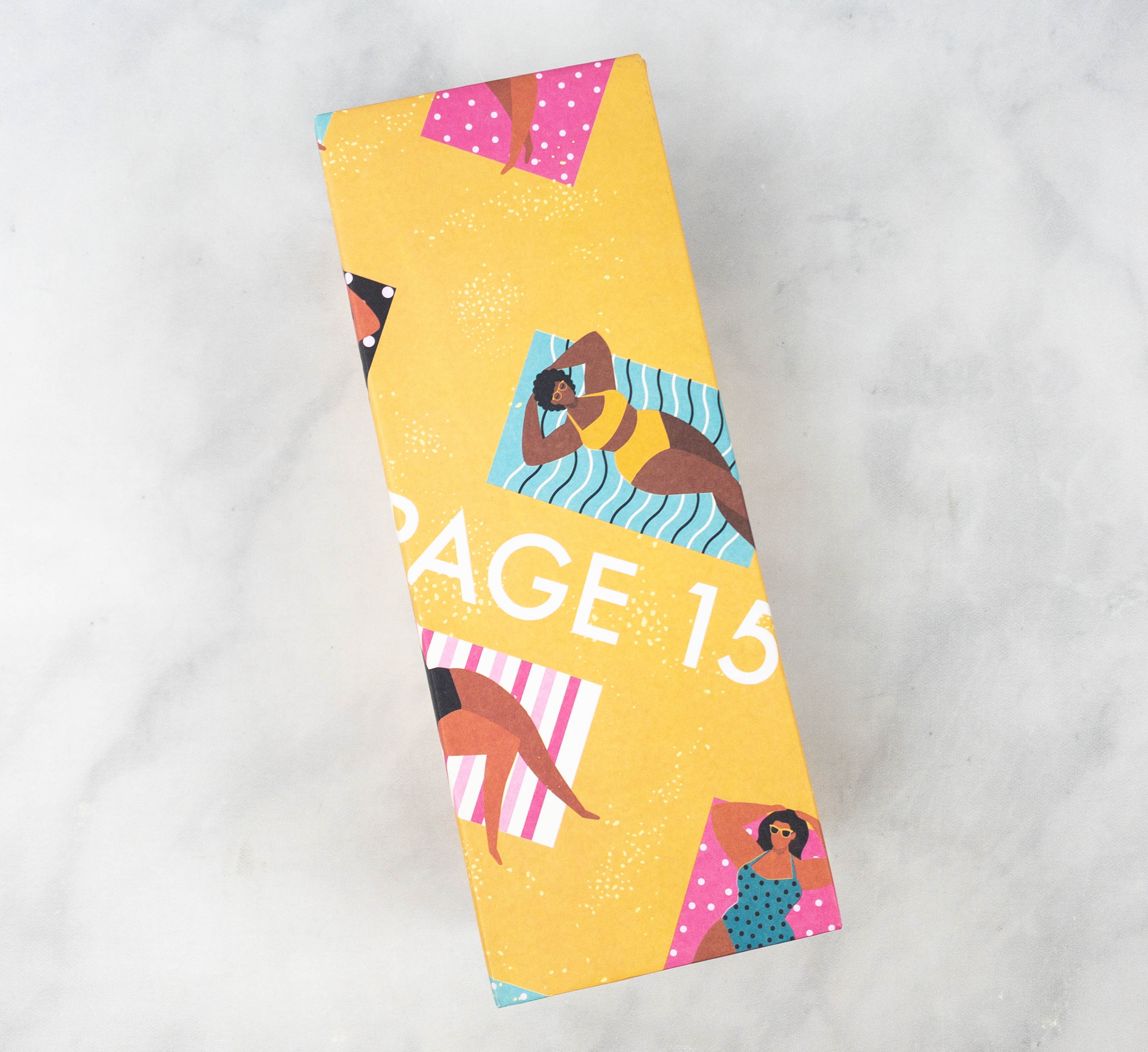 It's not long before I opened another gift!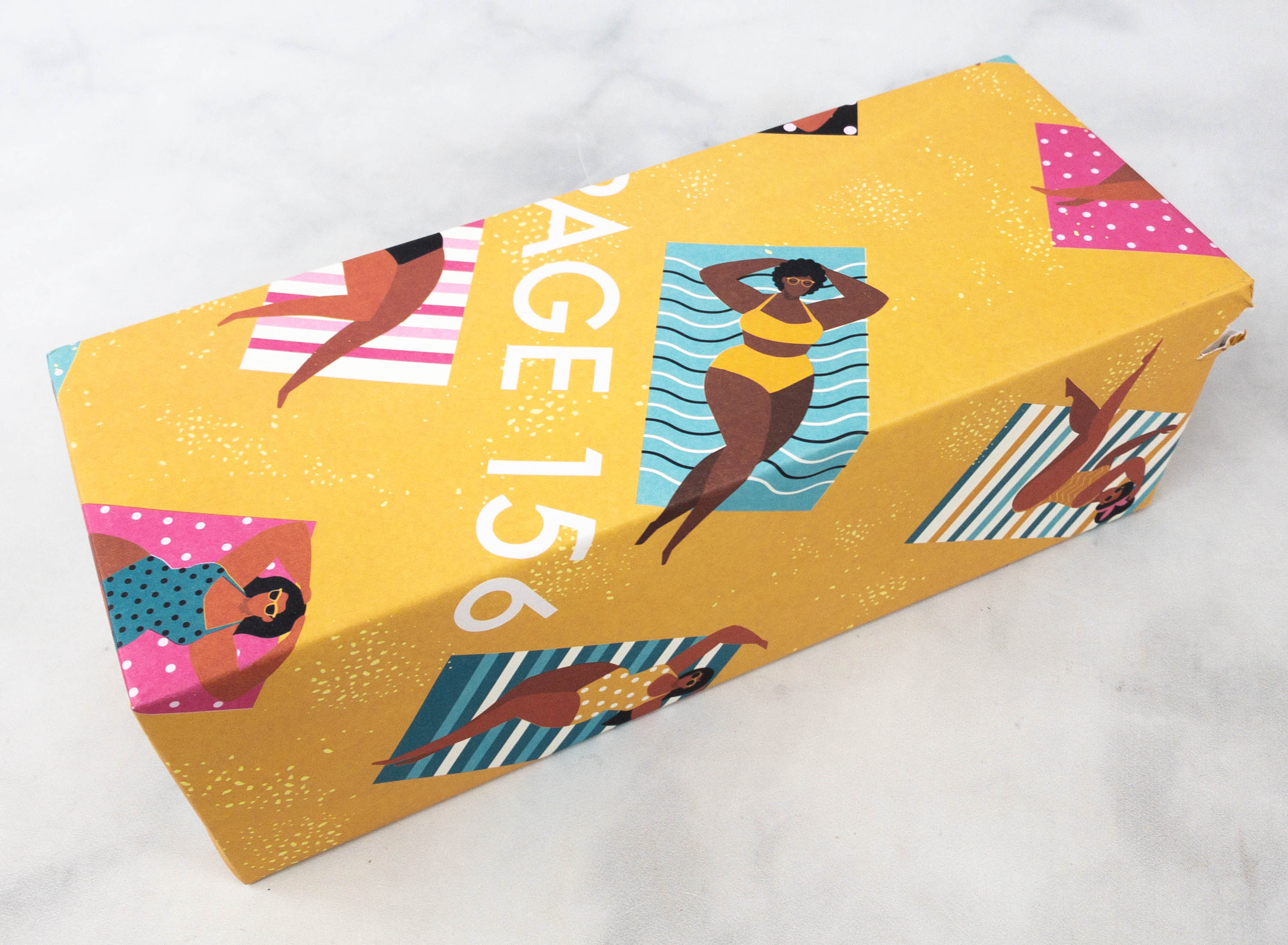 The next gift should be opened once you reach page 156.
The packaging features lovely ladies tanning on their beach mat!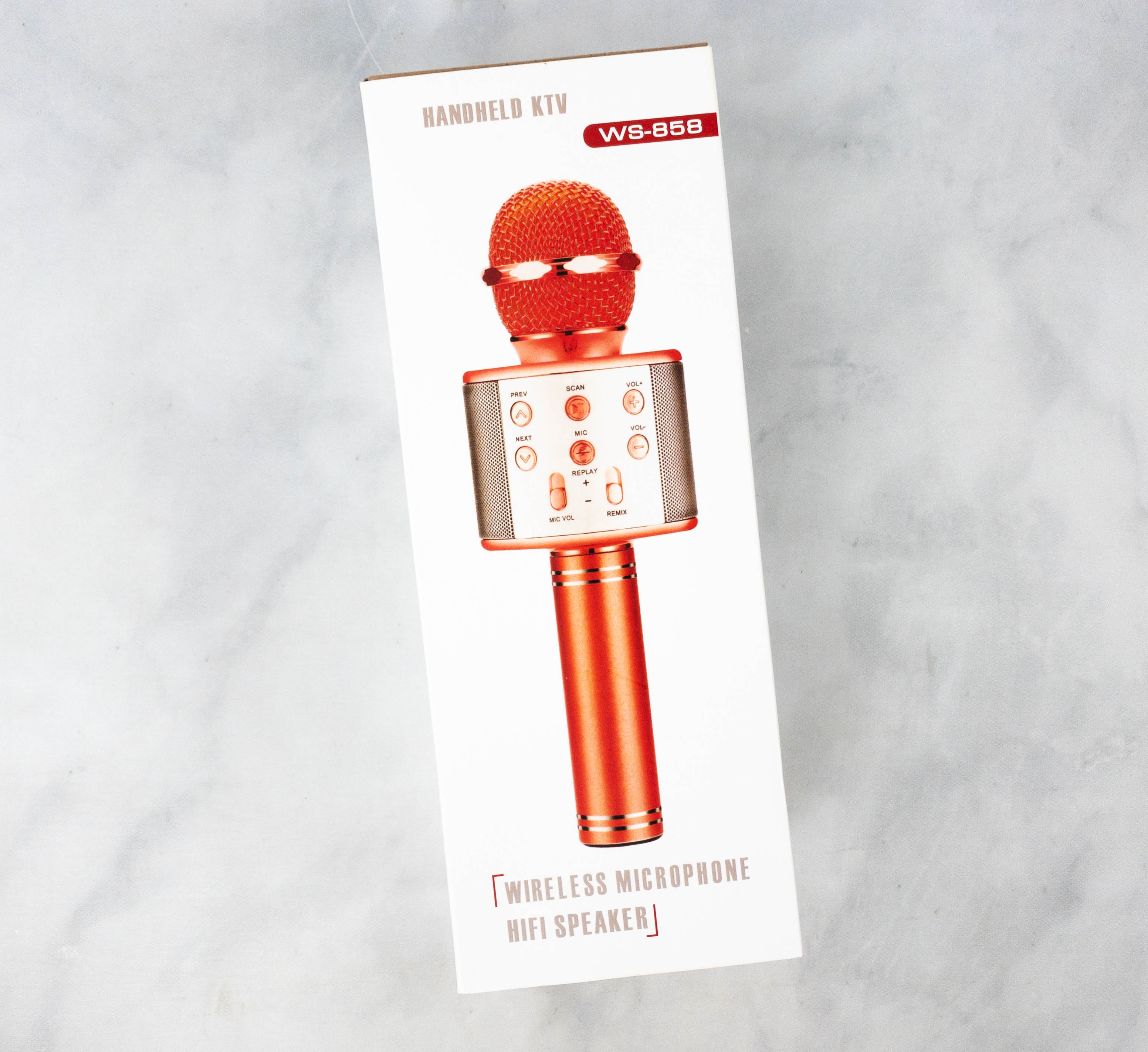 Microphone. It's a wireless microphone that can be connected to a smartphone or other devices via Bluetooth!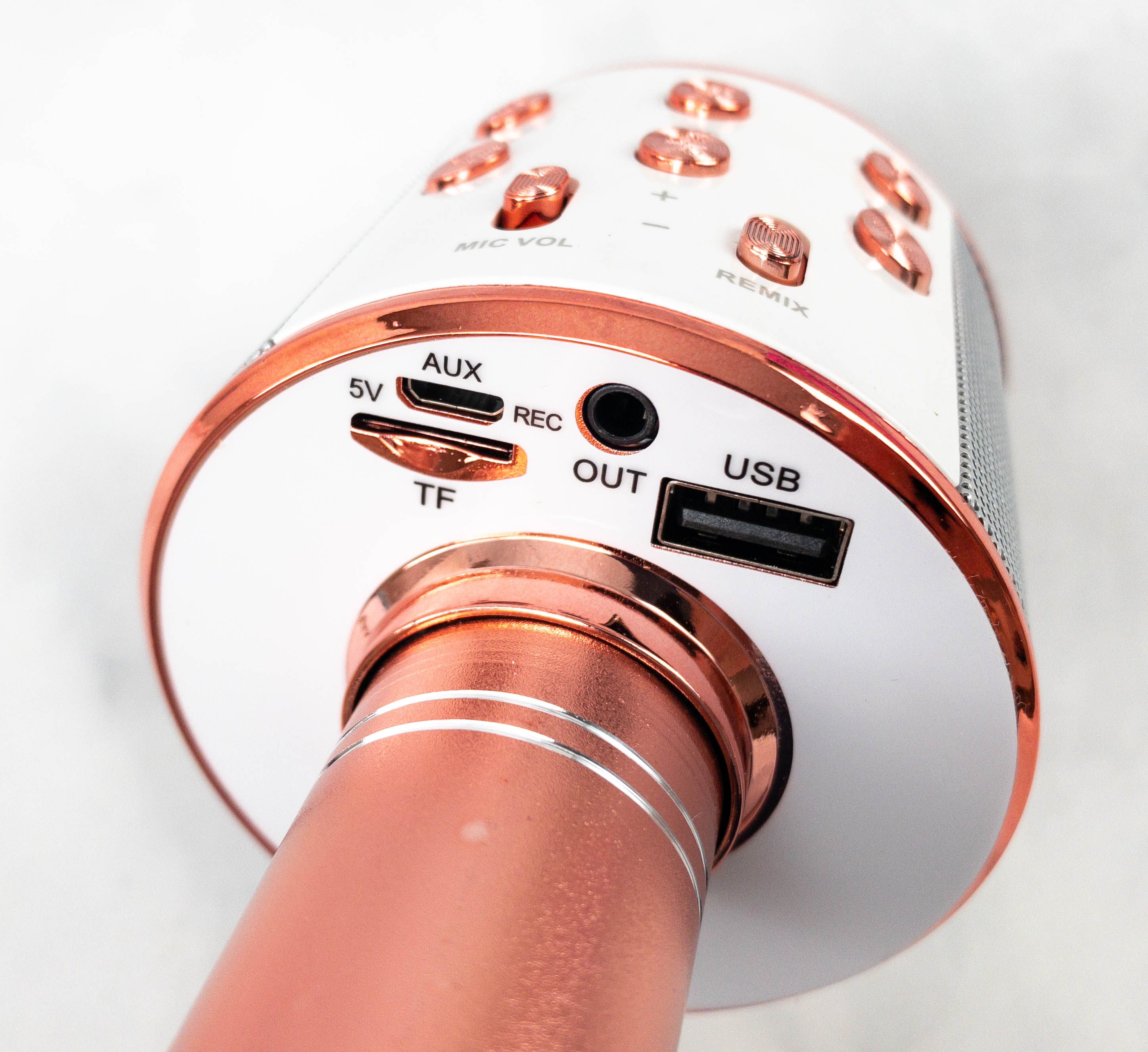 In the book, Marin eventually opened up the more she hung out with Lucas. This enabled her to try new things like snorkeling, climbing rocks, trying new dishes, and even singing at traditional island karaoke nights!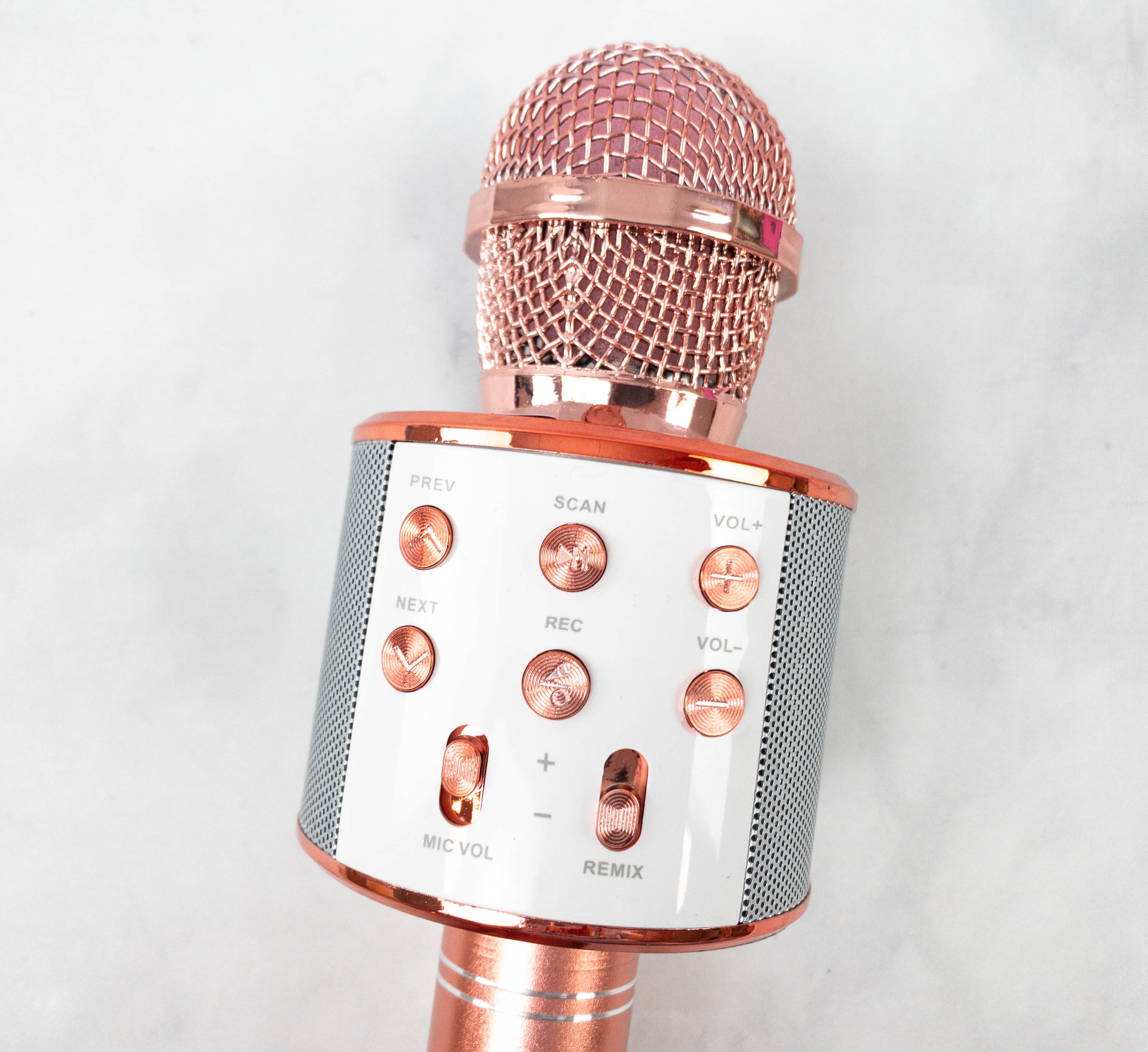 I love that it came in rosegold. It's very pretty! The buttons as also handy because you can easily control the options from the mic itself without having to go through your phone or wherever you connected it.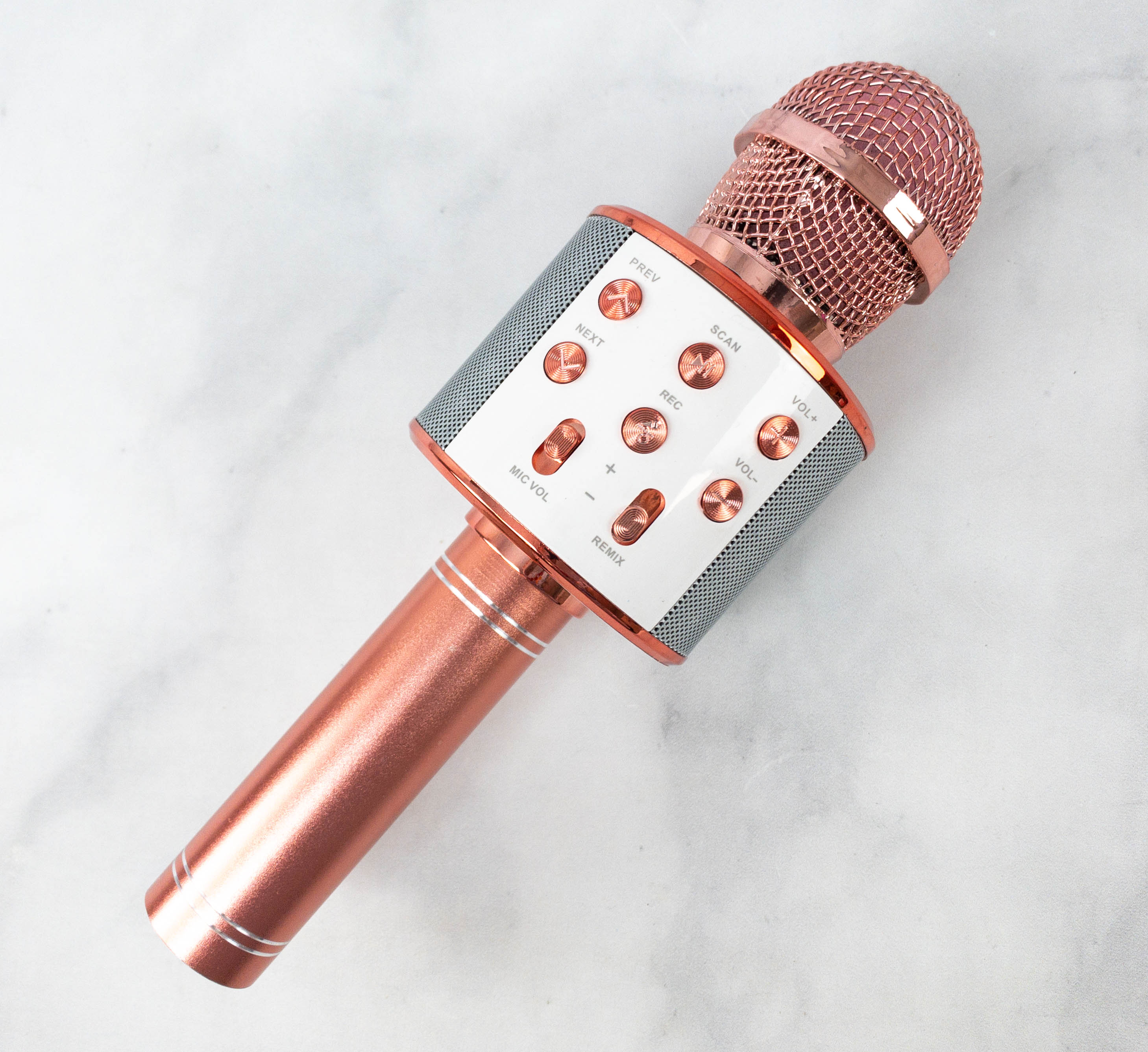 This mic can also double as a speaker so you can play music from your phone.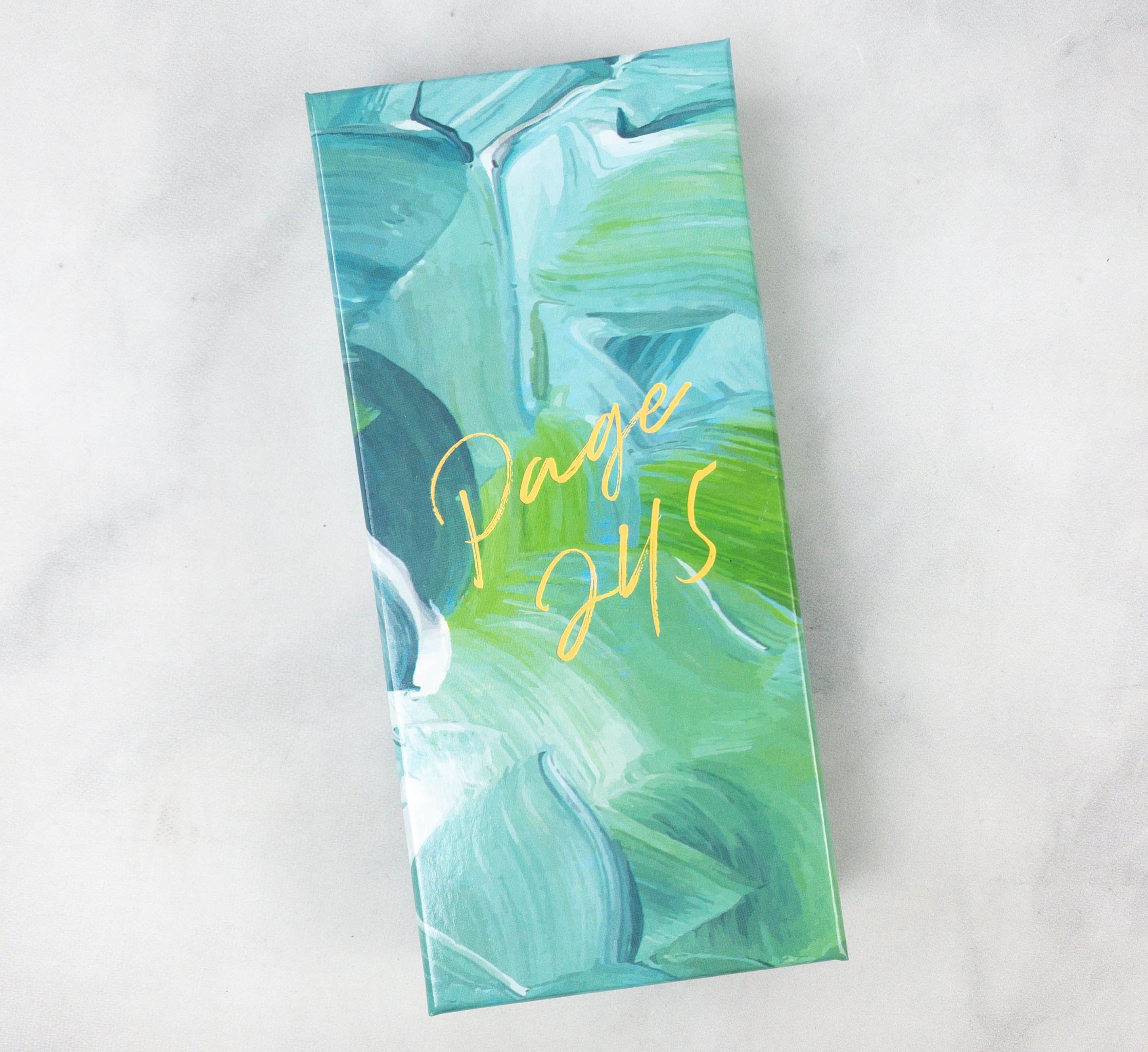 I opened another gift upon reaching Page 245.
This one came in a lovely abstract box that reminds me of leaves because it has different shades of green.
Ring Around a Straw. Nestled in brown squiggles, there's a collapsible reusable straw inside the box!
When I set it up, I found that there's a lovely ring that came with it! Oh, and the coconut water tag is a nice addition because they were sipping coconut water in the book.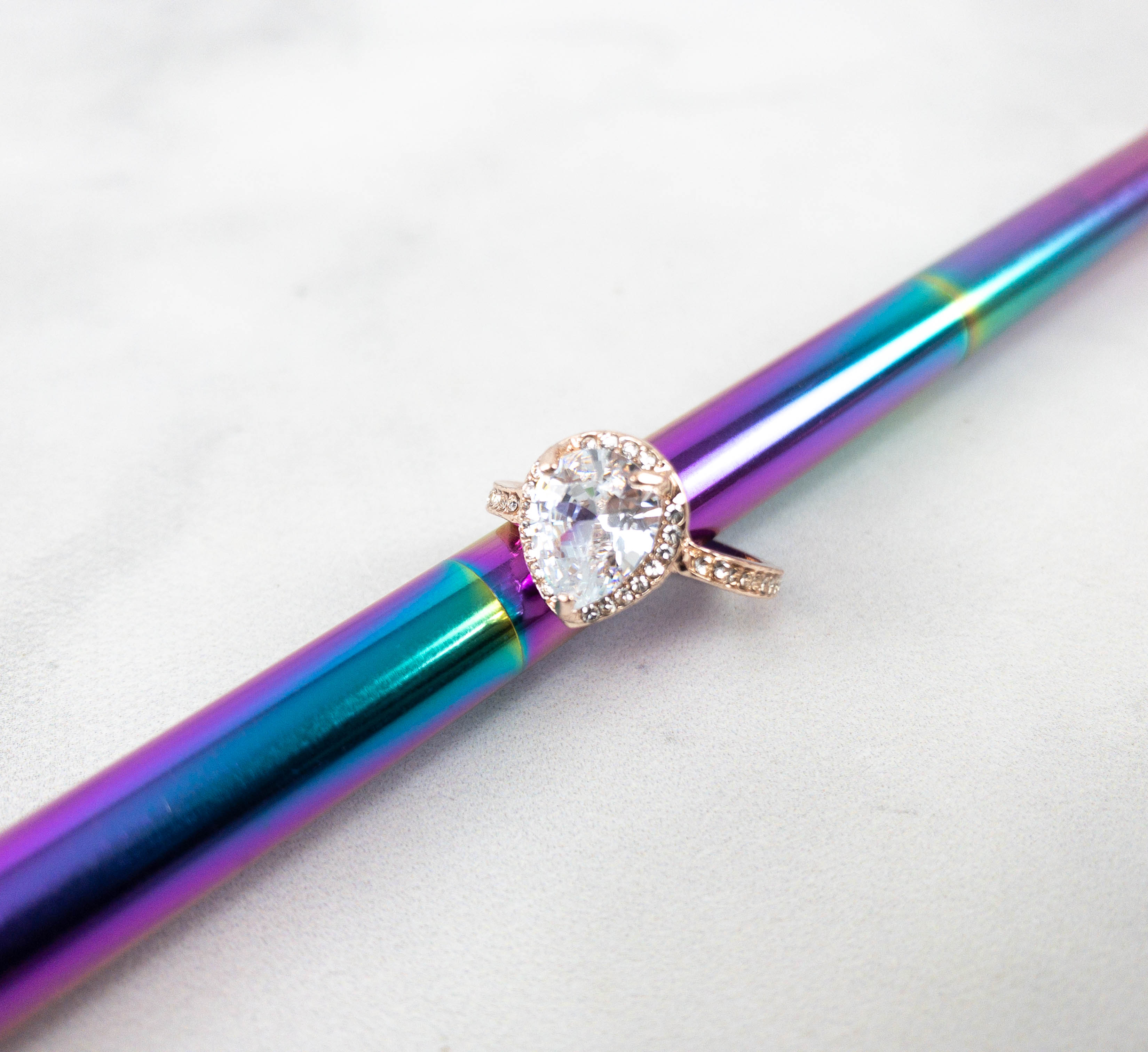 The straw has a lovely rainbow holographic color.
The ring is also very pretty! It's has a rose gold band with a pear cut gem and a half eternity setting.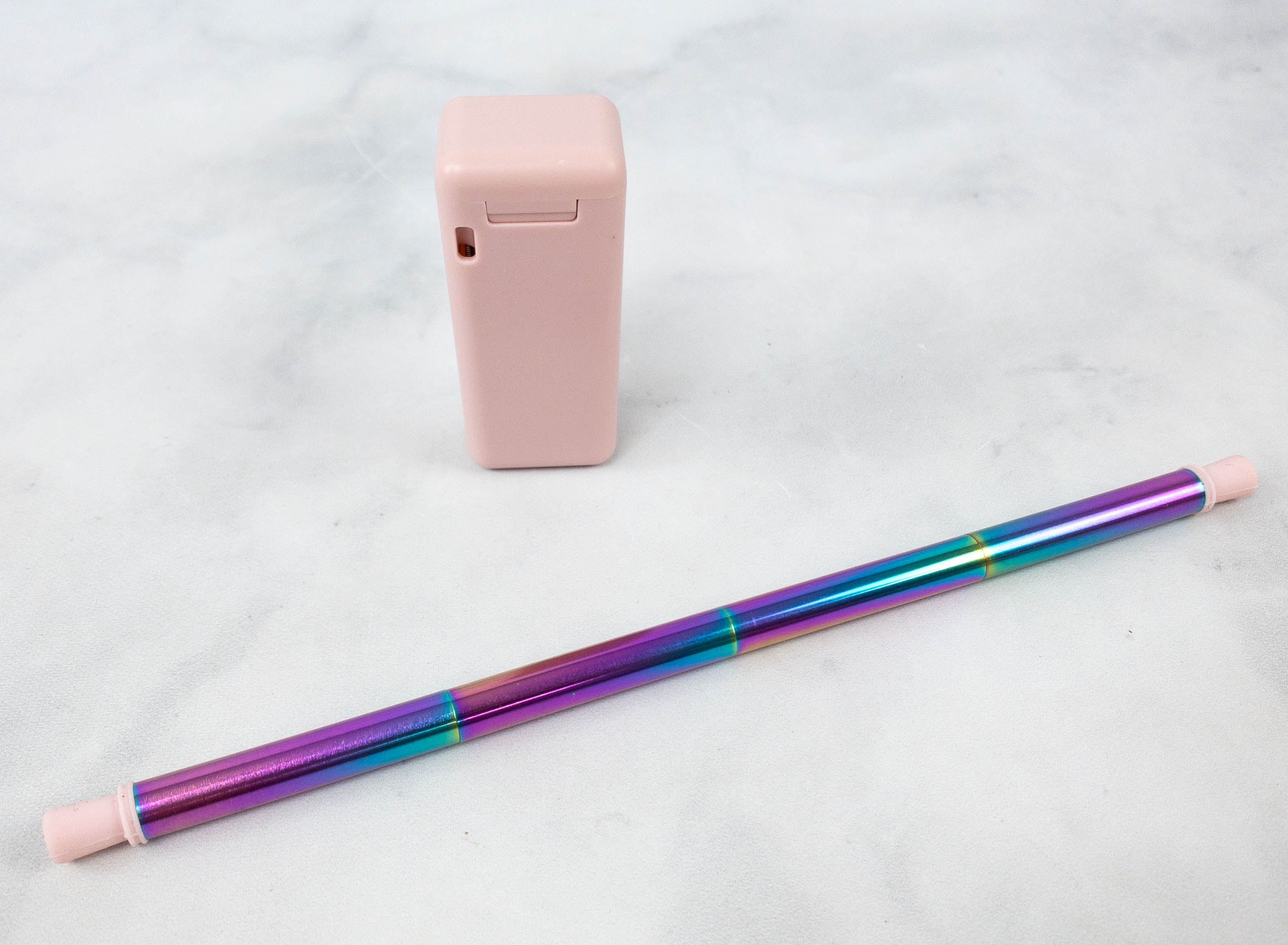 The straw has silicone ends so it protects your teeth when you're sipping on it.
It also came with a case so you can store it properly when it's not in use. This also makes it easier to bring when you're on-the-go!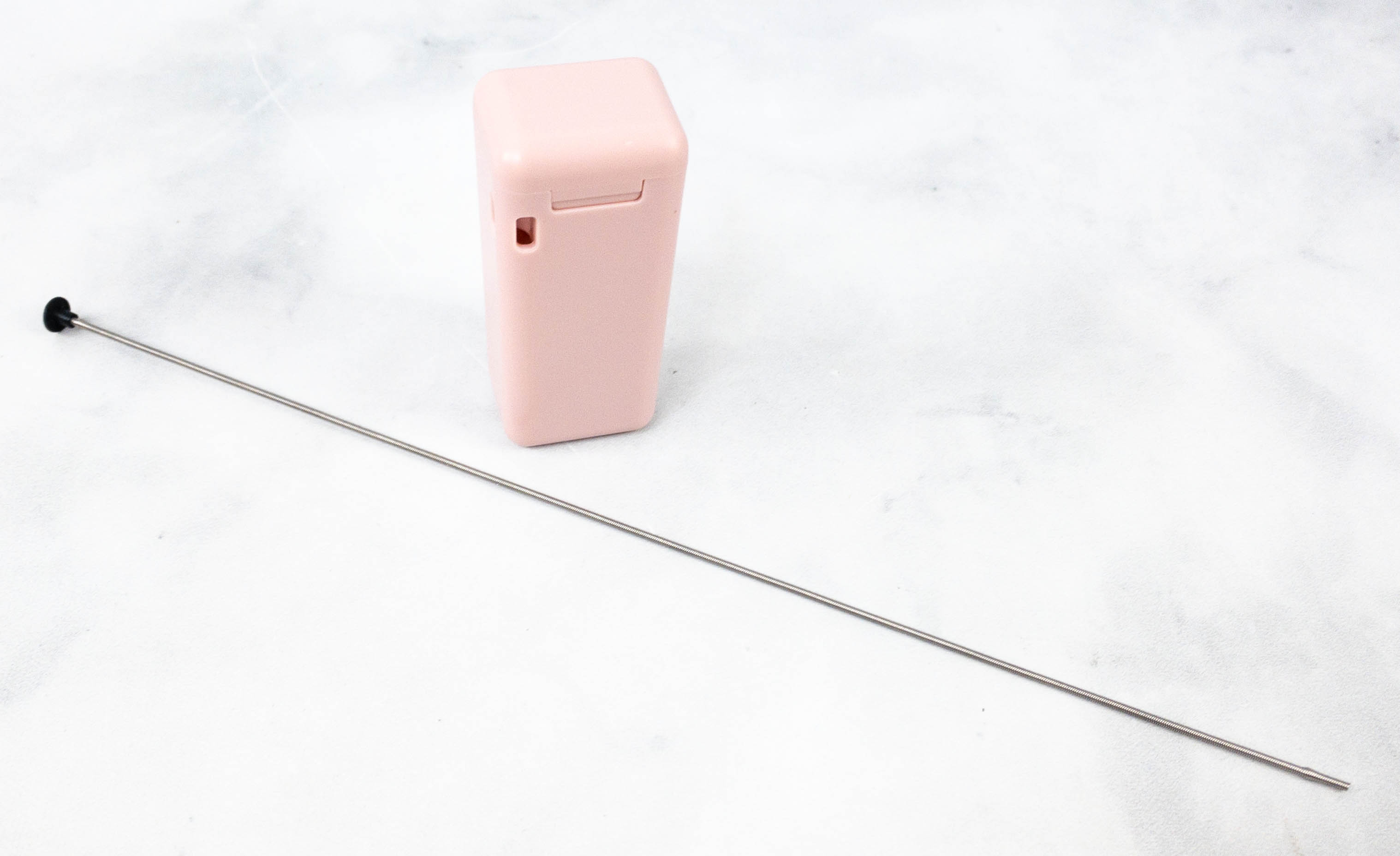 They even included this small rod for cleaning the straw.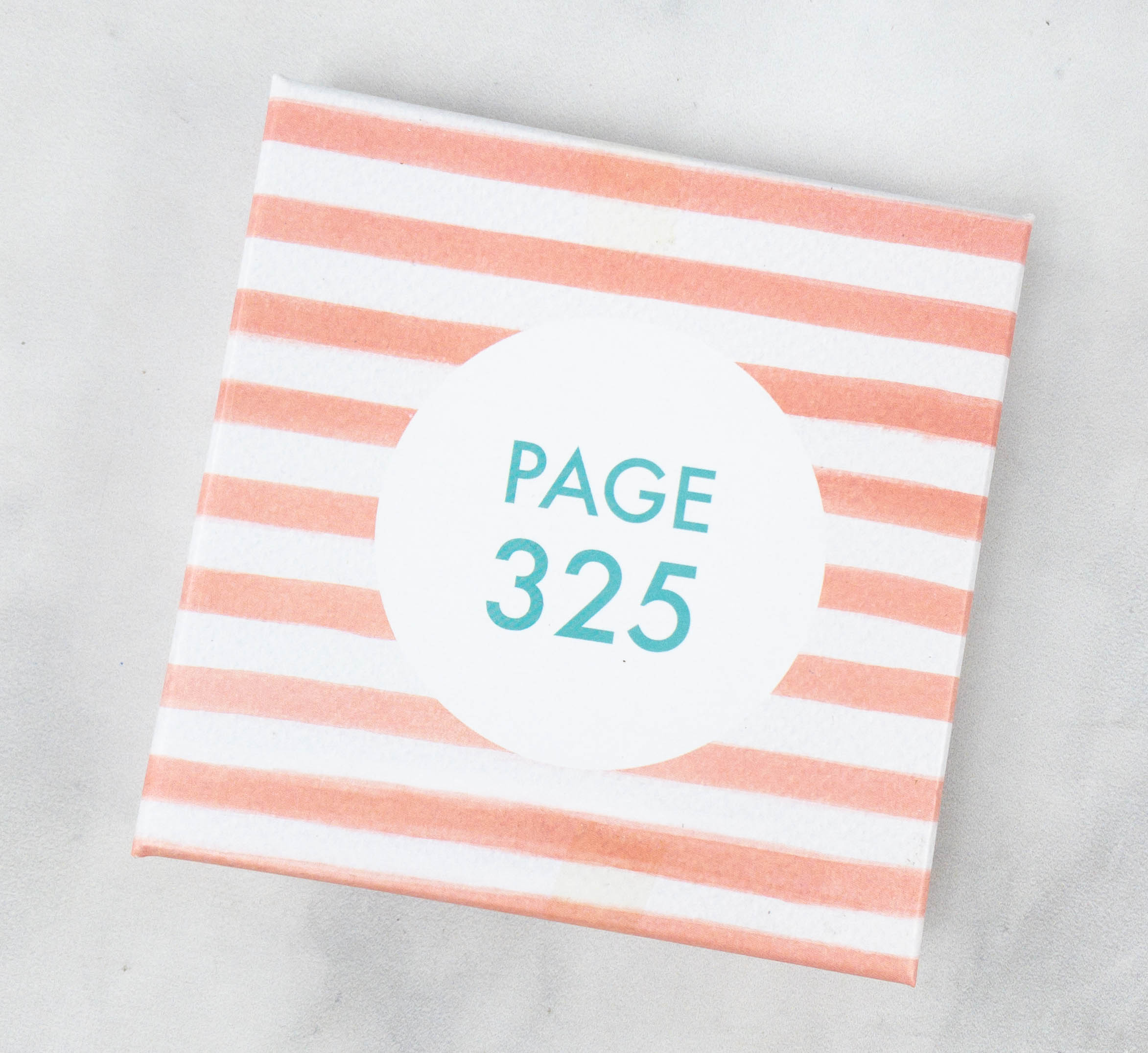 The final gift is unveiled when I reached page 325!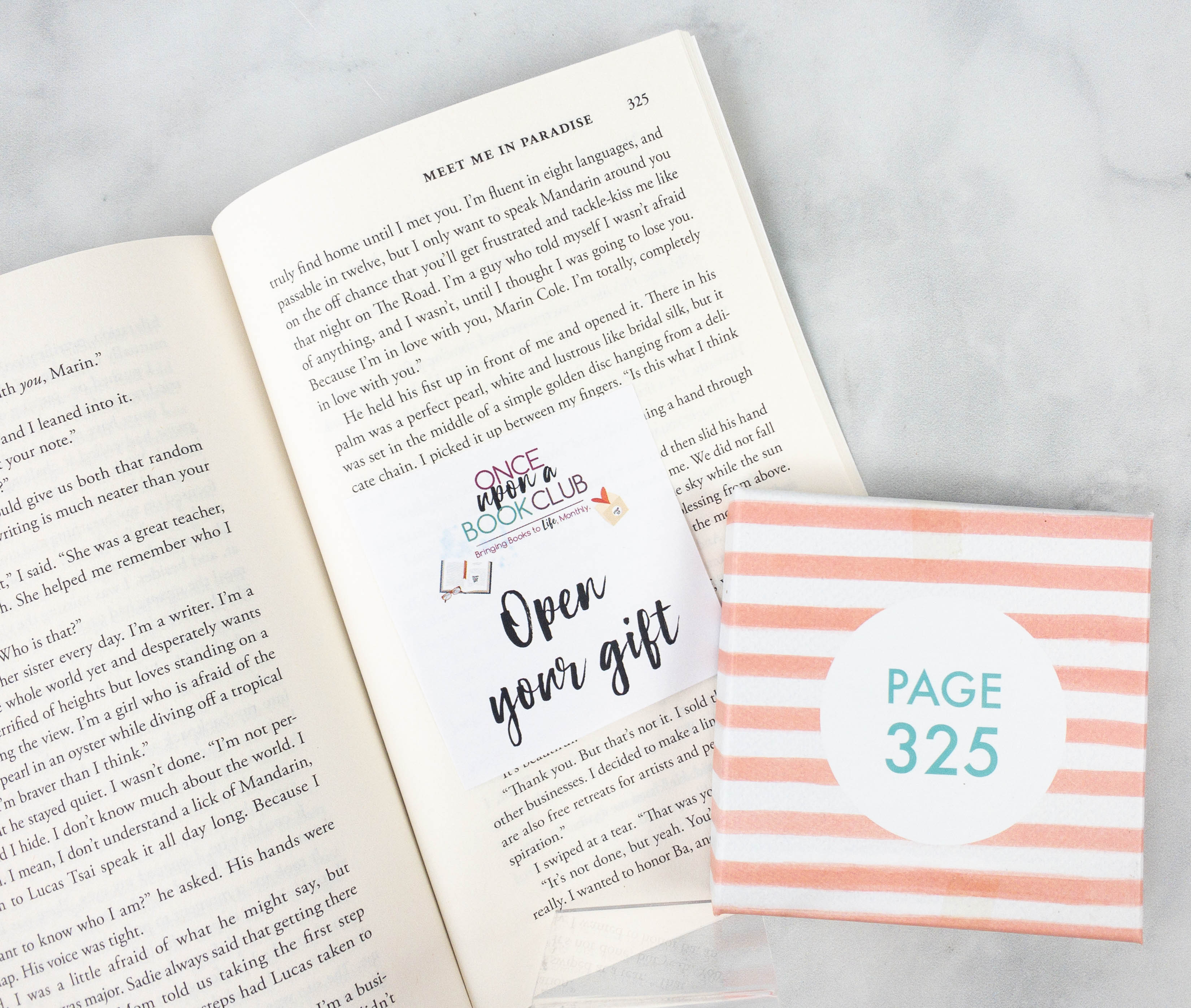 This gift came in a simple peach and white striped box.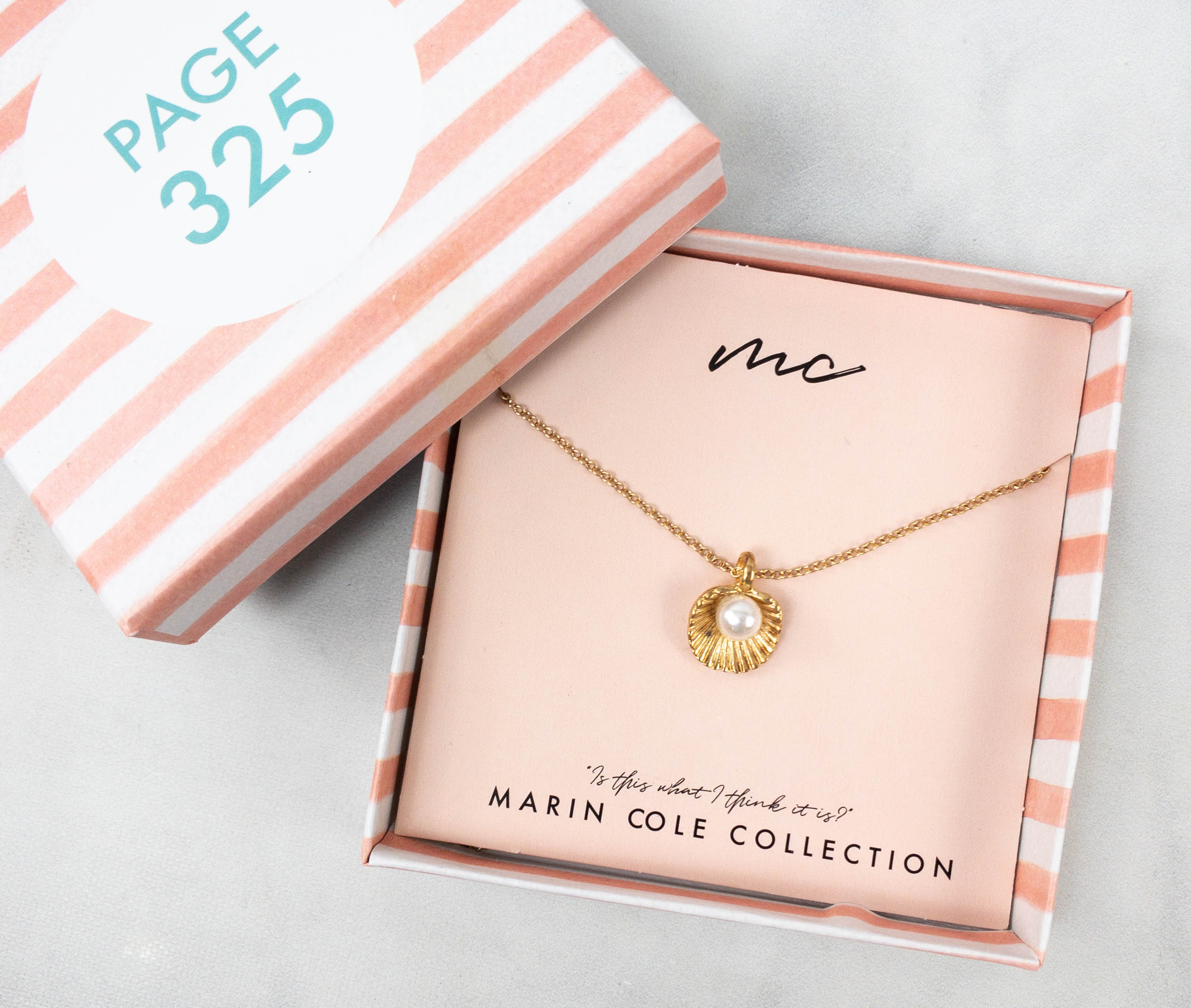 Pearl Necklace. This is such a pretty necklace to remind me of summer all year-round!
It's dainty and charming, and definitely something I can use on a daily basis since it can easily match any outfit.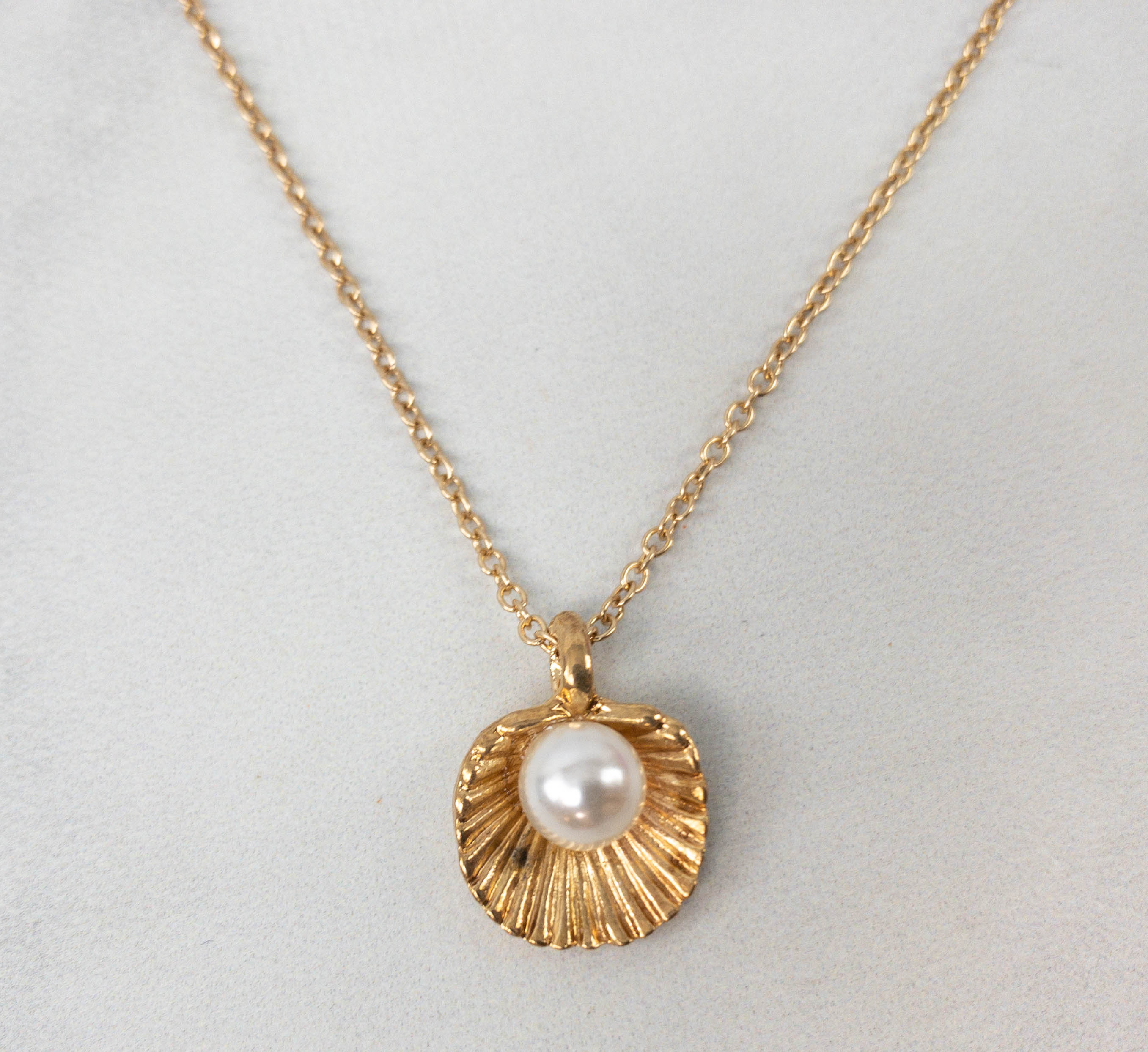 Here's a closer look at the necklace charm. It features a gold colored shell, plus a pearl in the middle. It's exactly what's described on the book!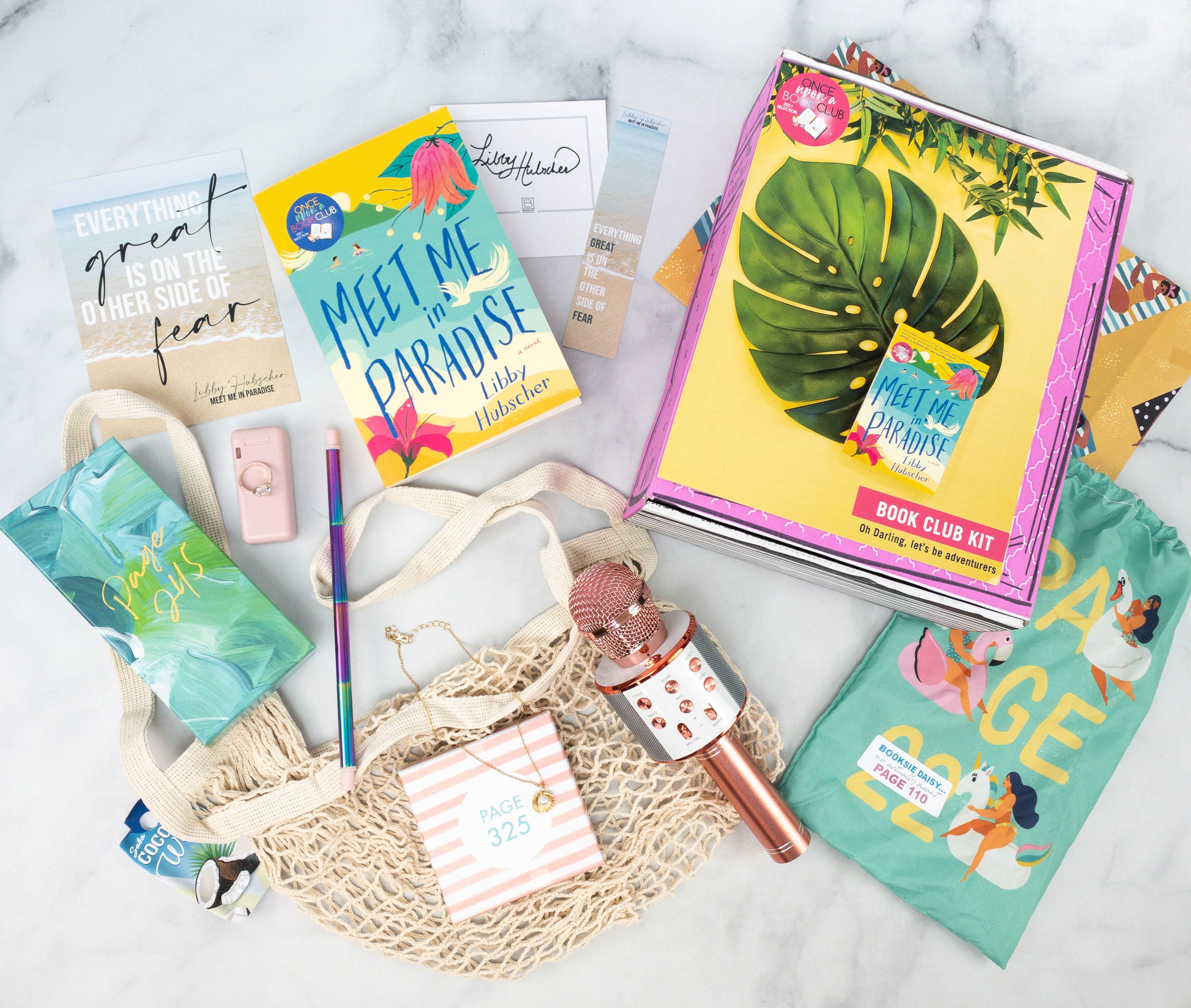 I really enjoyed this book and all the gifts that came along with it!
This month's featured book is a contemporary romance novel and it took me on a rollercoaster ride of emotions! I didn't expect it to be heavy on some parts because the cover was very refreshing and vibrant. It was a good read overall. The story is set on an island, and they did a great job of curating beach-themed gifts! My favorites among them are the reusable straw and the pearl necklace. The straw is eco-friendly and it's also easy to carry around when traveling because it's collapsible and it even came with a case. Meanwhile, the necklace is versatile. It's great to wear year-round to remind me of the beach and the fun story that I just read. If you want to make reading more fun, Once Upon A Book Club is a great book subscription for you. It's not only because of the gifts, but also because each gift is well-thought-out and related to the story!
What do you think of this month's Once Upon a Book Club?