MEL Lite is a new subscription service from MEL Science offering monthly deliveries of safe chemistry experiments for kids. Each box is $19.90 per month + free shipping, and will include one hands-on experiment + FREE VR lessons you can access via the MEL VR app! Mel Lite is currently available in 5 countries: USA, UK, Chile, Indonesia, and India.
FYI: The LITE subscription is no longer available. You can still subscribe to the regular sub, MEL Chemistry, which has 3 experiments per month and a full starter kit. Use this link and coupon code HELLO25 to get 25% off your first month! MEL Science boxes are one of our reader's favorite subscription boxes for kids!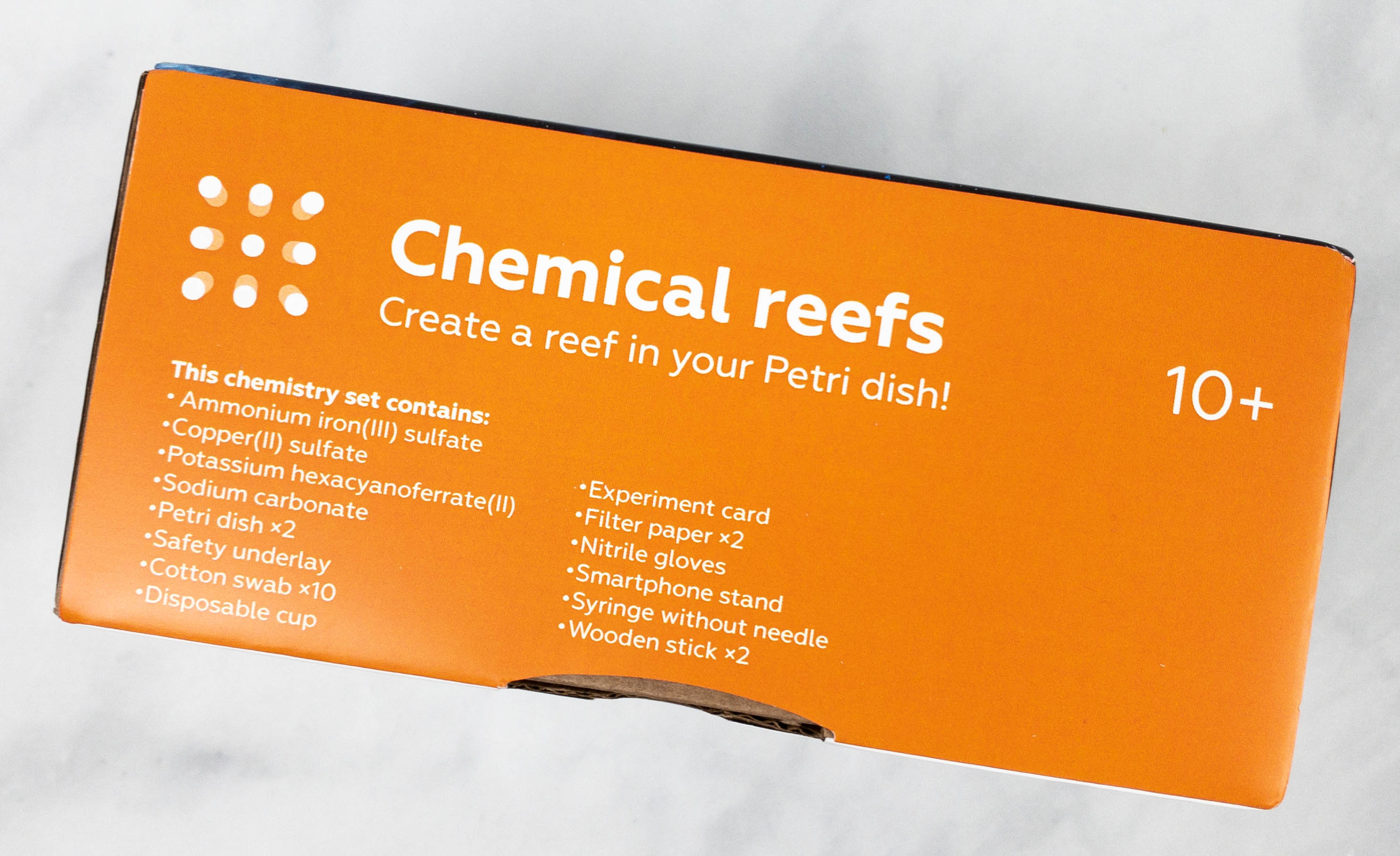 The box sleeve indicates our experiment for this month and a list of the materials.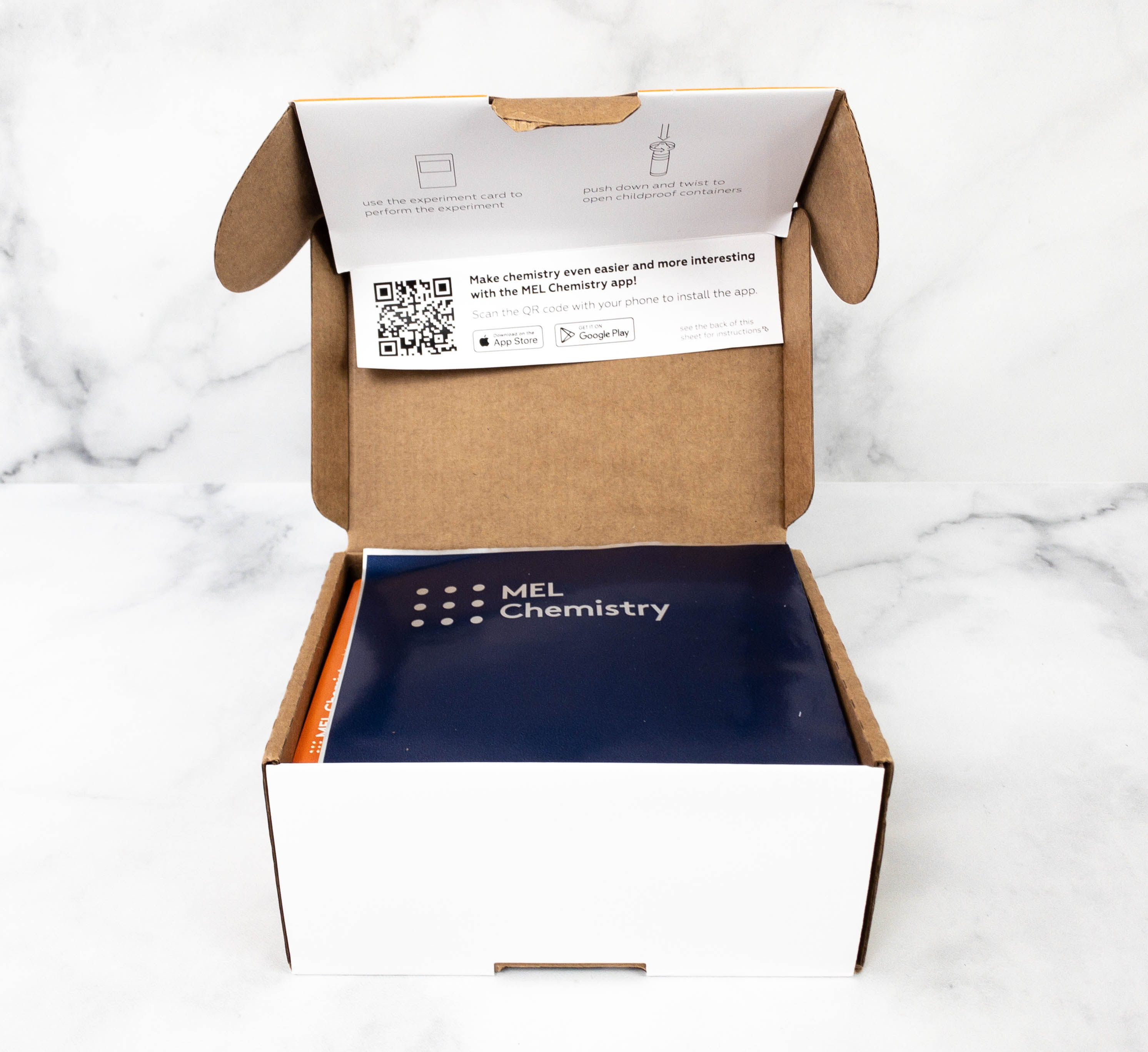 We're so excited to finally open this box!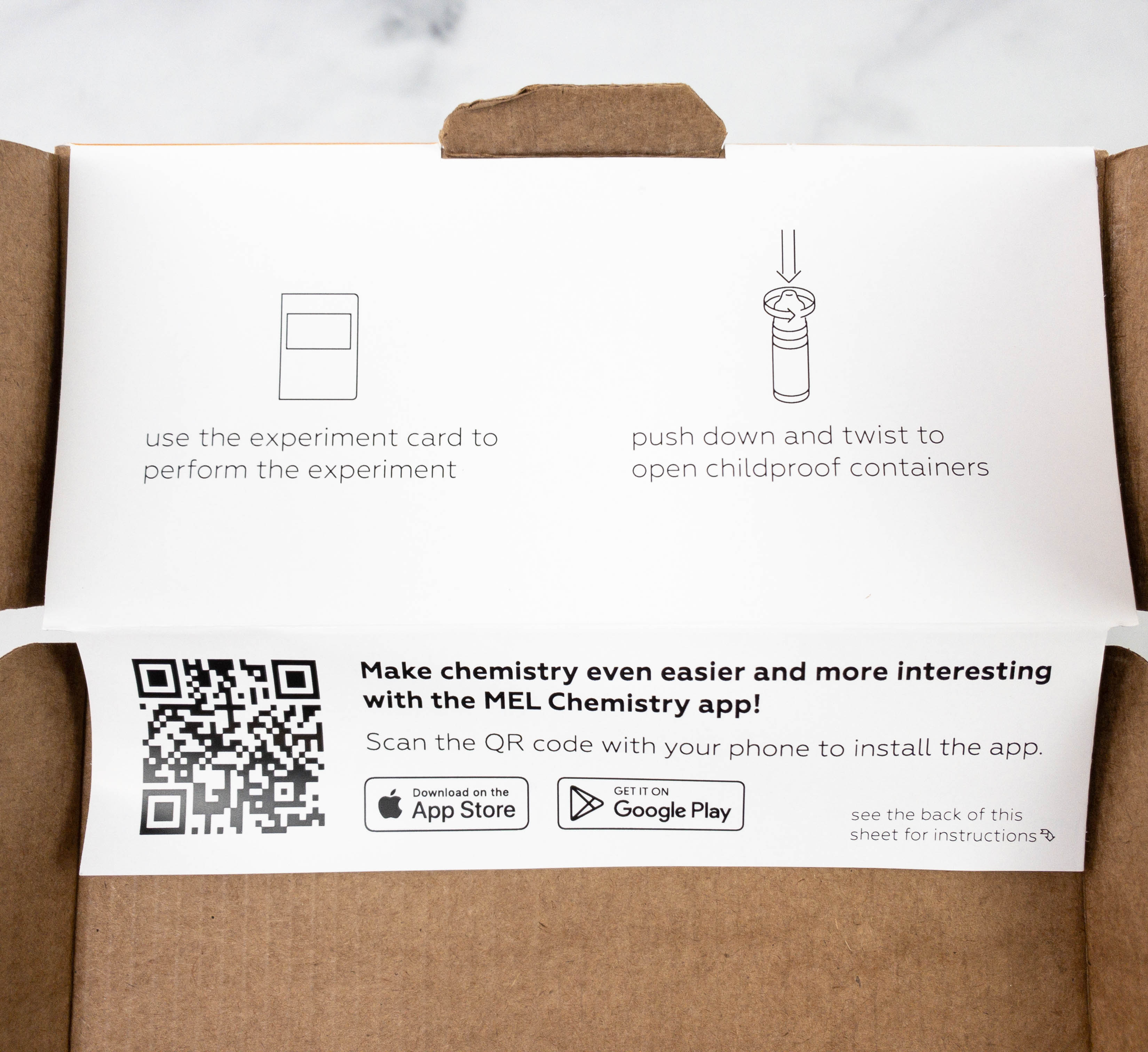 The inner lid has an instruction on how to put a hole in the bottle's nozzle.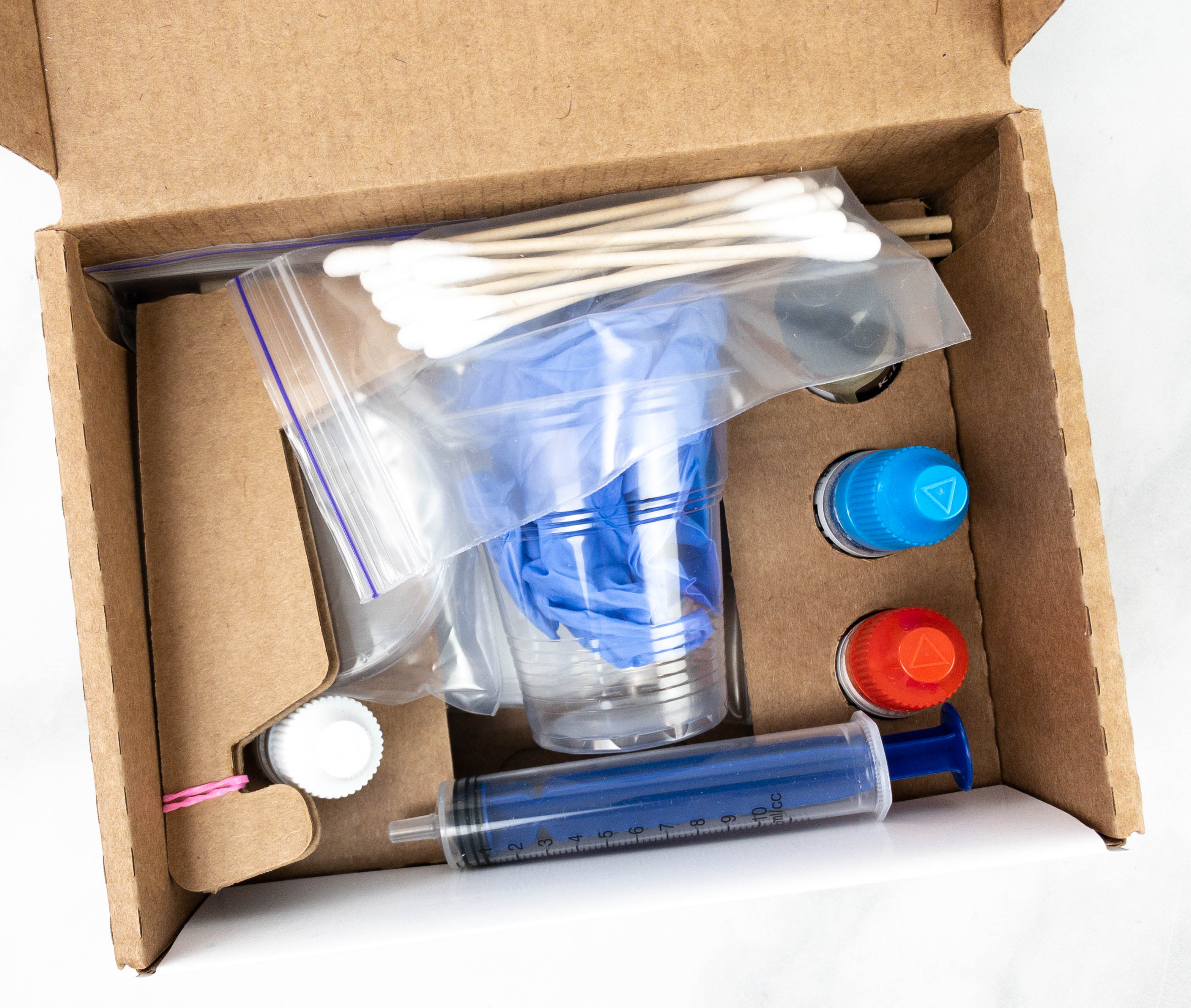 The materials were packed with a carton to keep them in place during transit.
Everything in my box!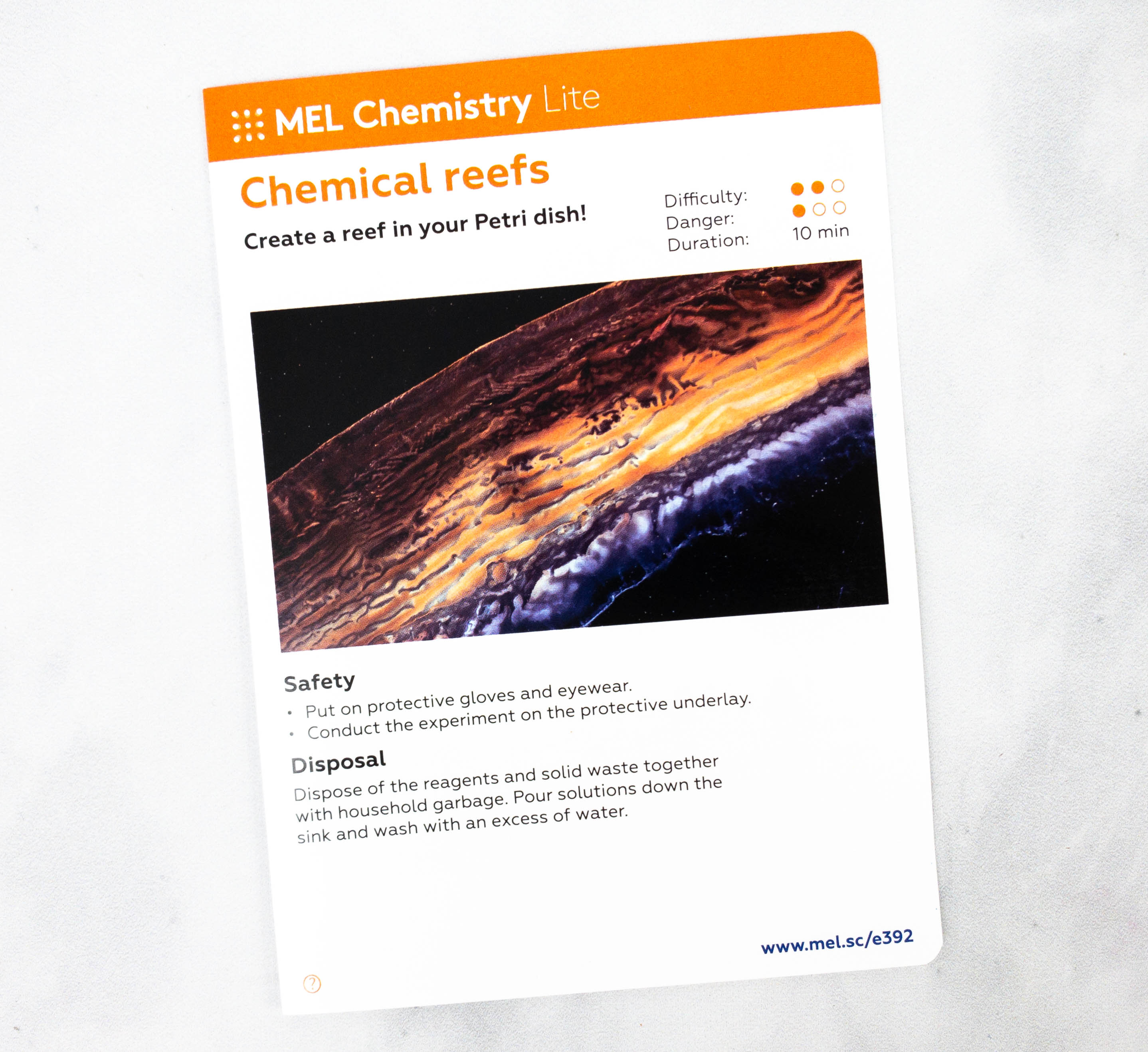 This activity card indicates the level of difficulty, danger, and duration of the Chemical Reef experiment.
At the back is an explanation on how the experiment works.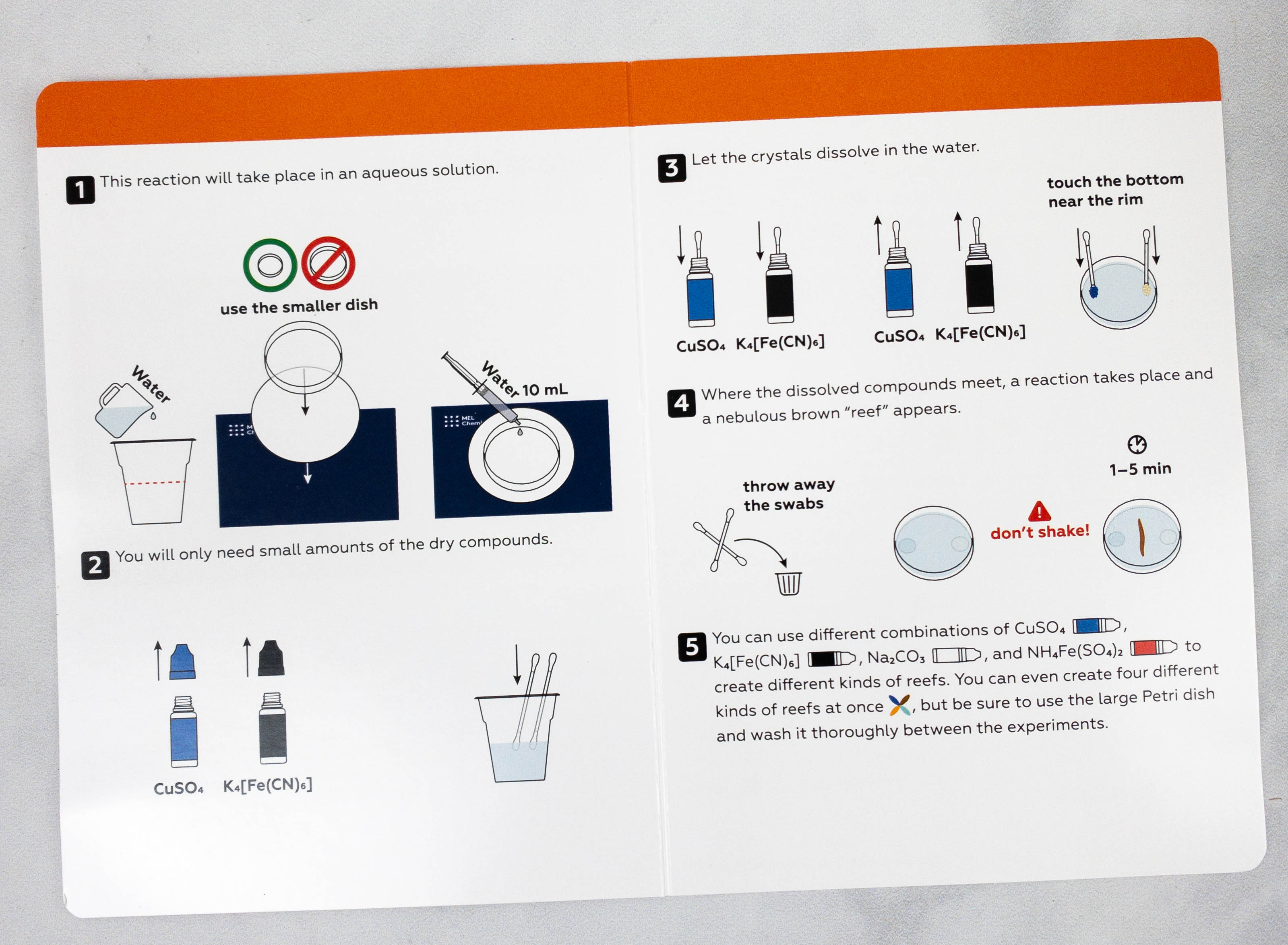 Of course, they also provided illustrated instructions. The images are labeled so the kids can easily follow them.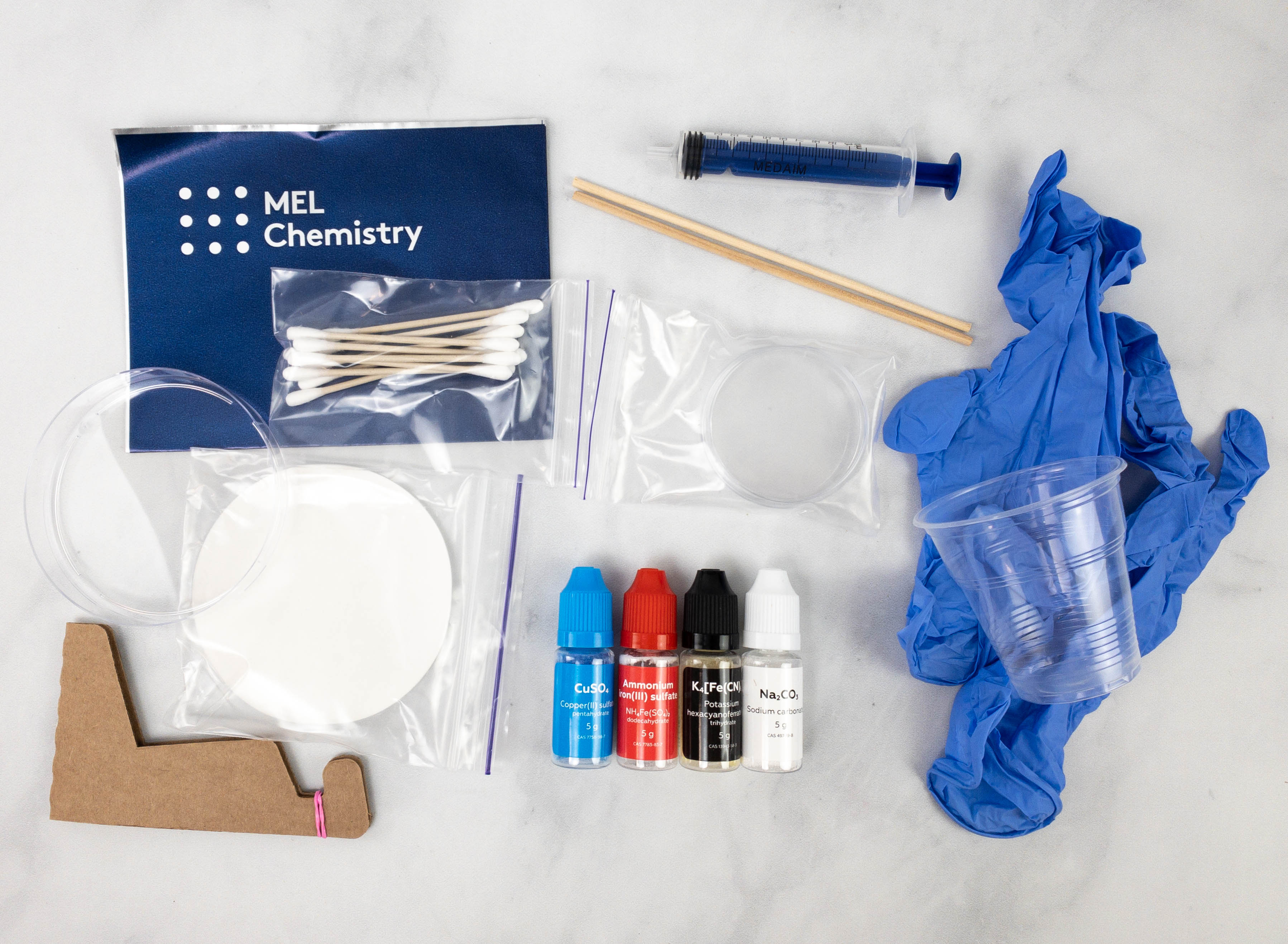 The materials include 2 petri dishes, safety underlay, 10 cotton swabs, disposable cup, nitrite gloves, smartphone stand, syringe without needle, 2 wooden sticks, and reagents.
Copper (II) sulfate, Ammonium iron (III) sulfate, potassium hexacyanoferrate (II), and sodium carbonate are the reagents for this experiment.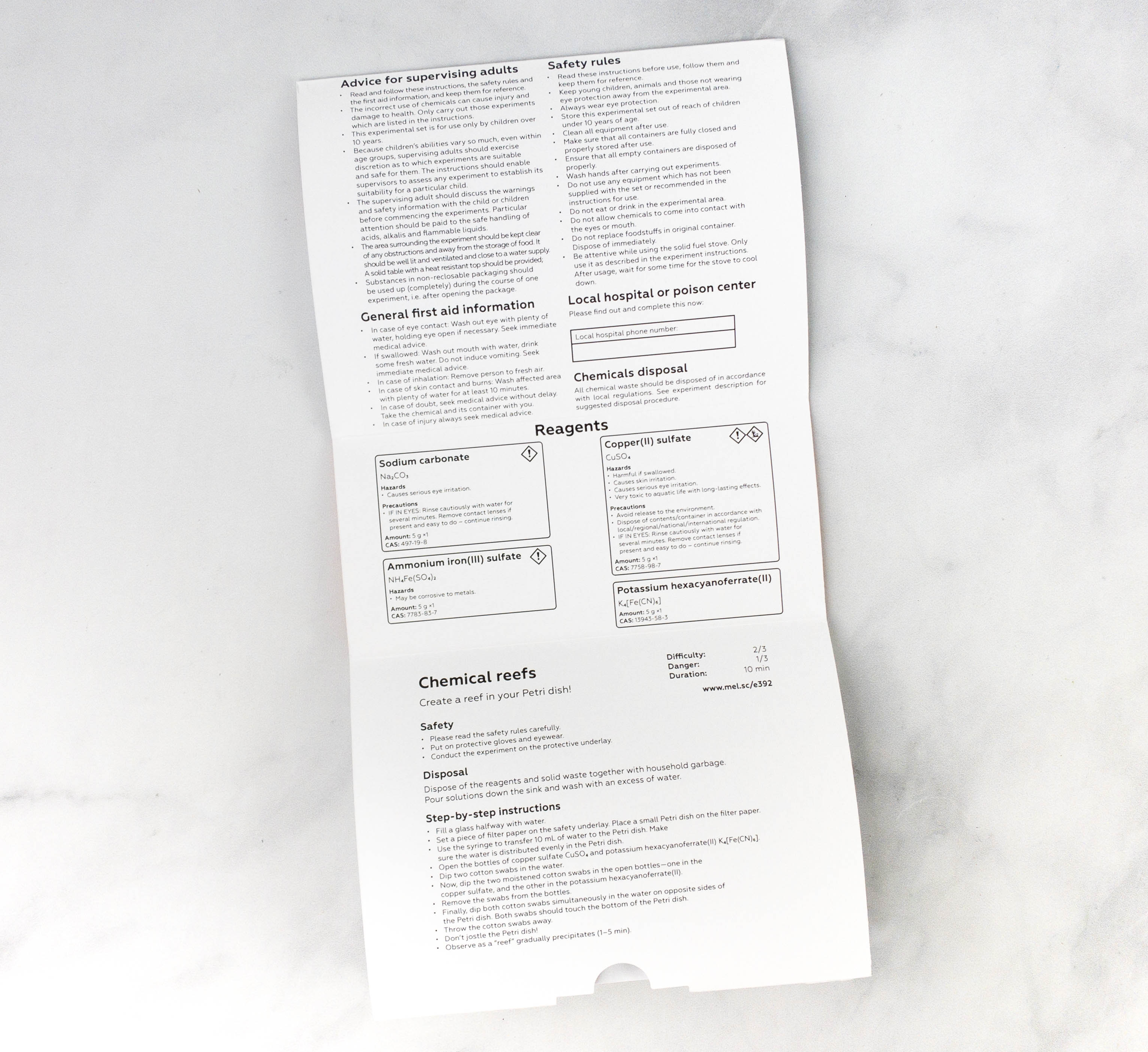 This sheet provided a few reminders, first aid information, and instructions for supervising adults.
Once everything is prepared, my daughter started by getting water using the syringe.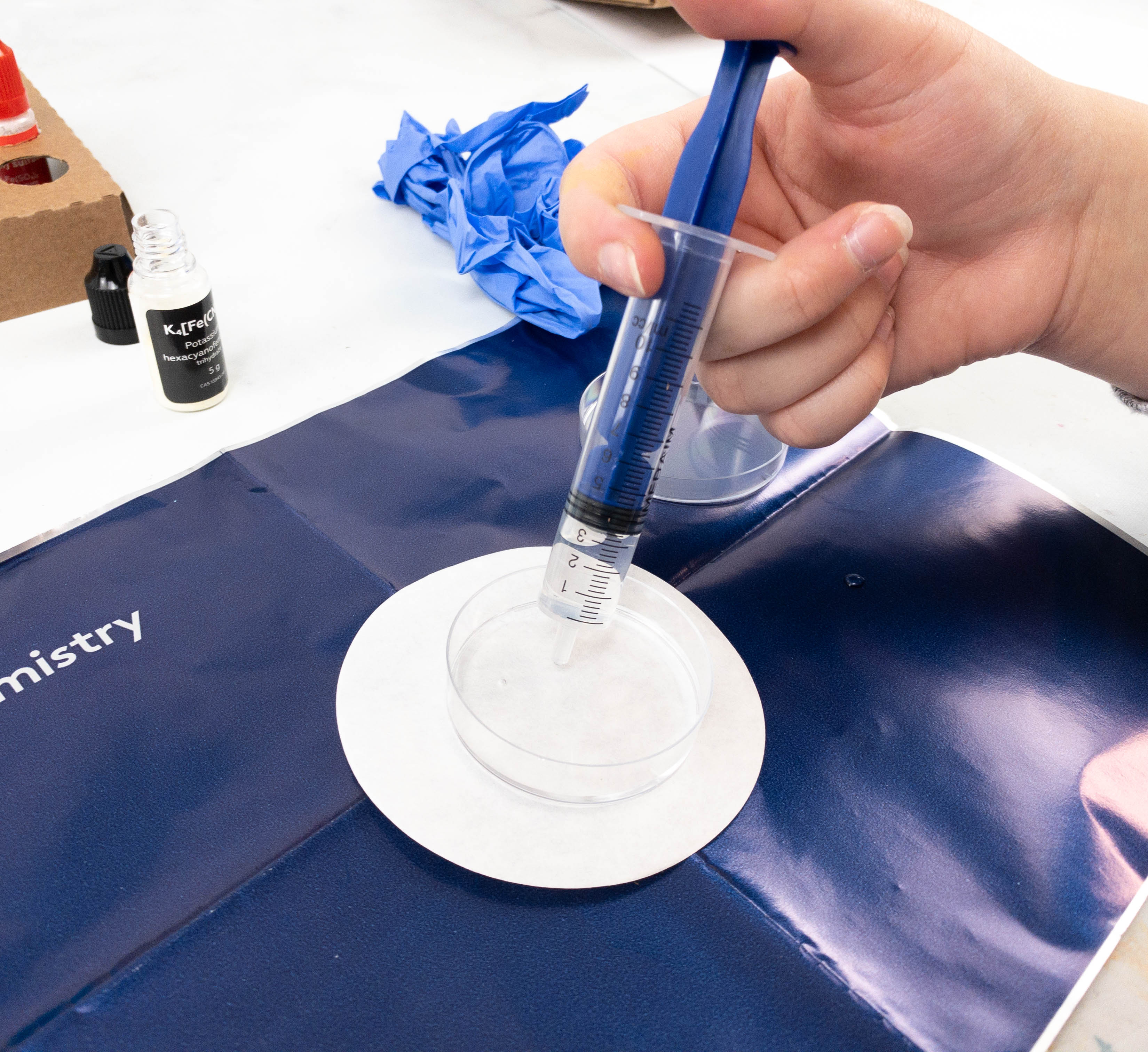 Then, my daughter placed 10ml of water in the petri dish.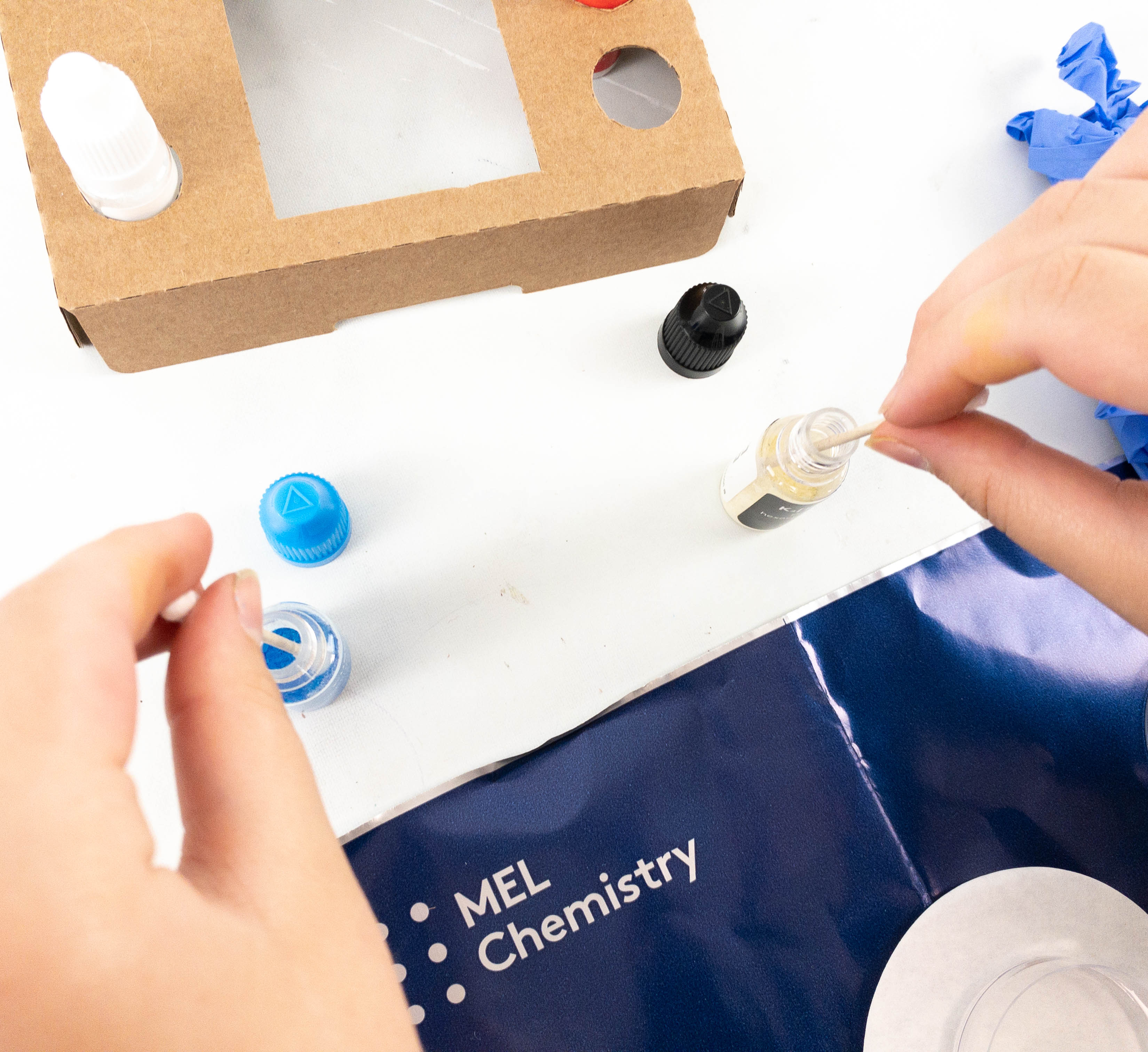 As instructed, she used the cotton swabs to get small amounts of Copper (II) sulfate and potassium hexacyanoferrate (II).
She used them to apply the reagents to the water inside the petri dish.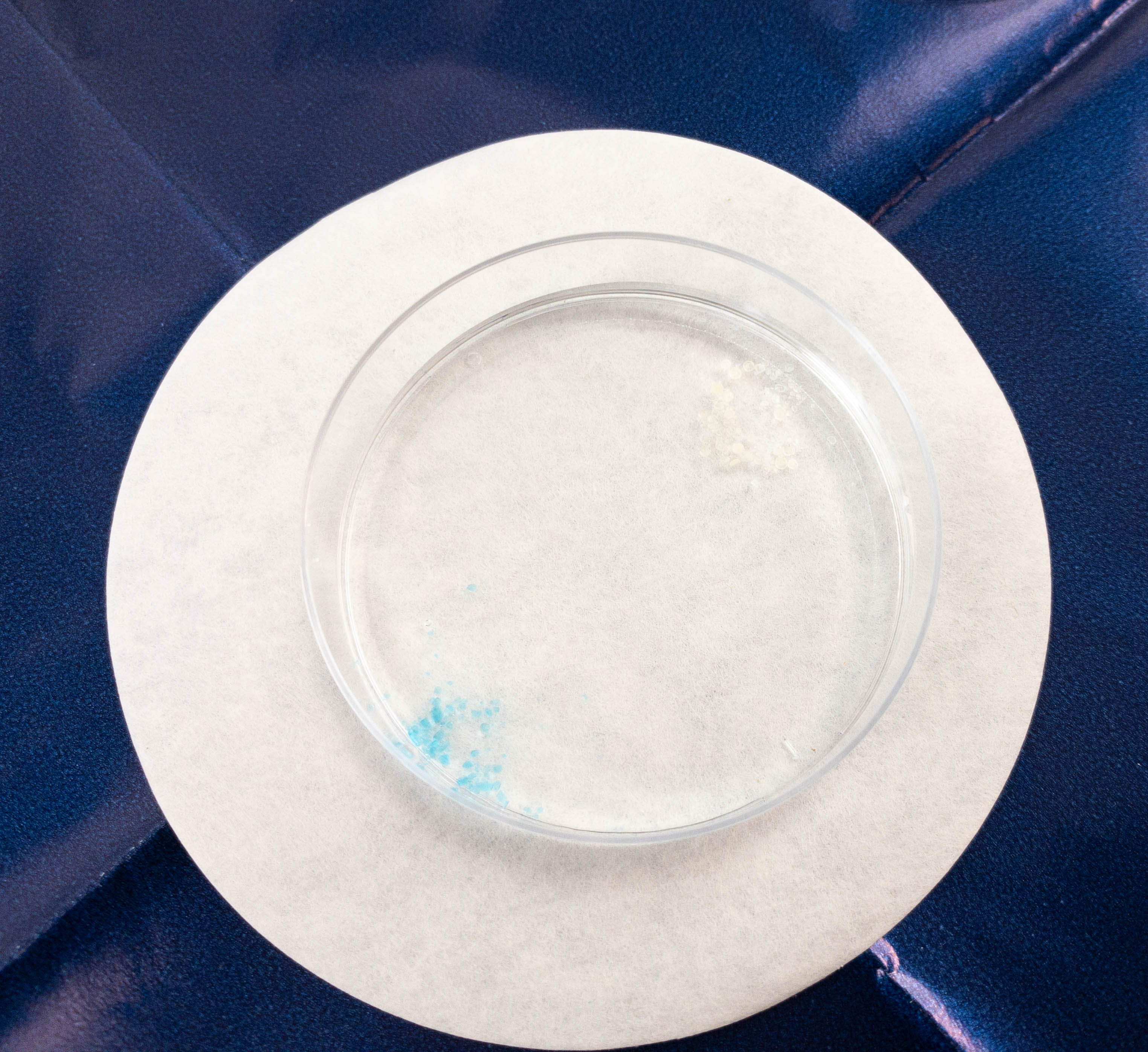 She waited until the dissolved compounds meet to see the reaction!
A nebulous brown reef-like reaction is starting to appear!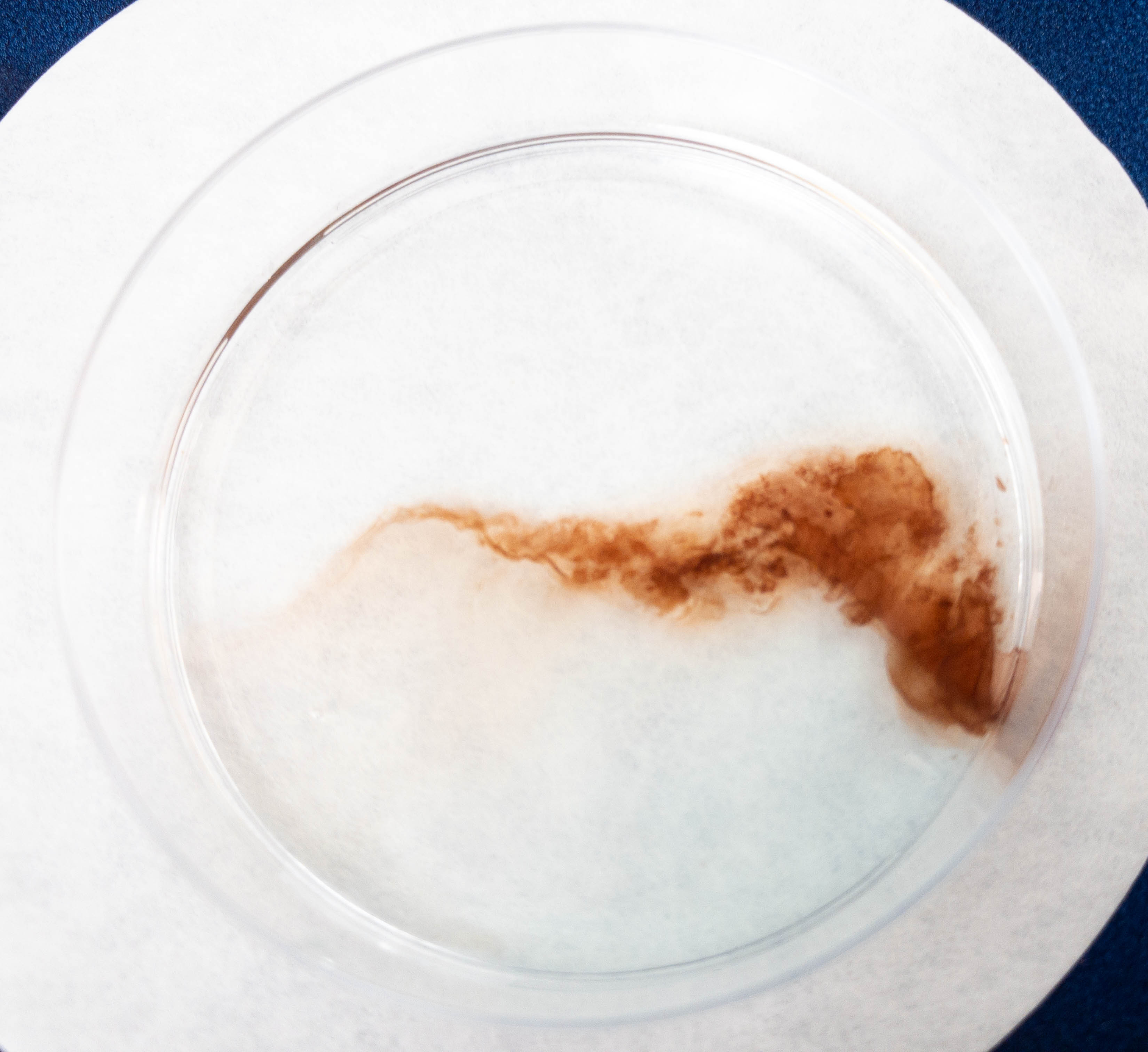 As the reagents were mixed, the reef-like reaction grew bigger and bigger!
This time, my daughter used Copper (II) sulfate and potassium hexacyanoferrate (II).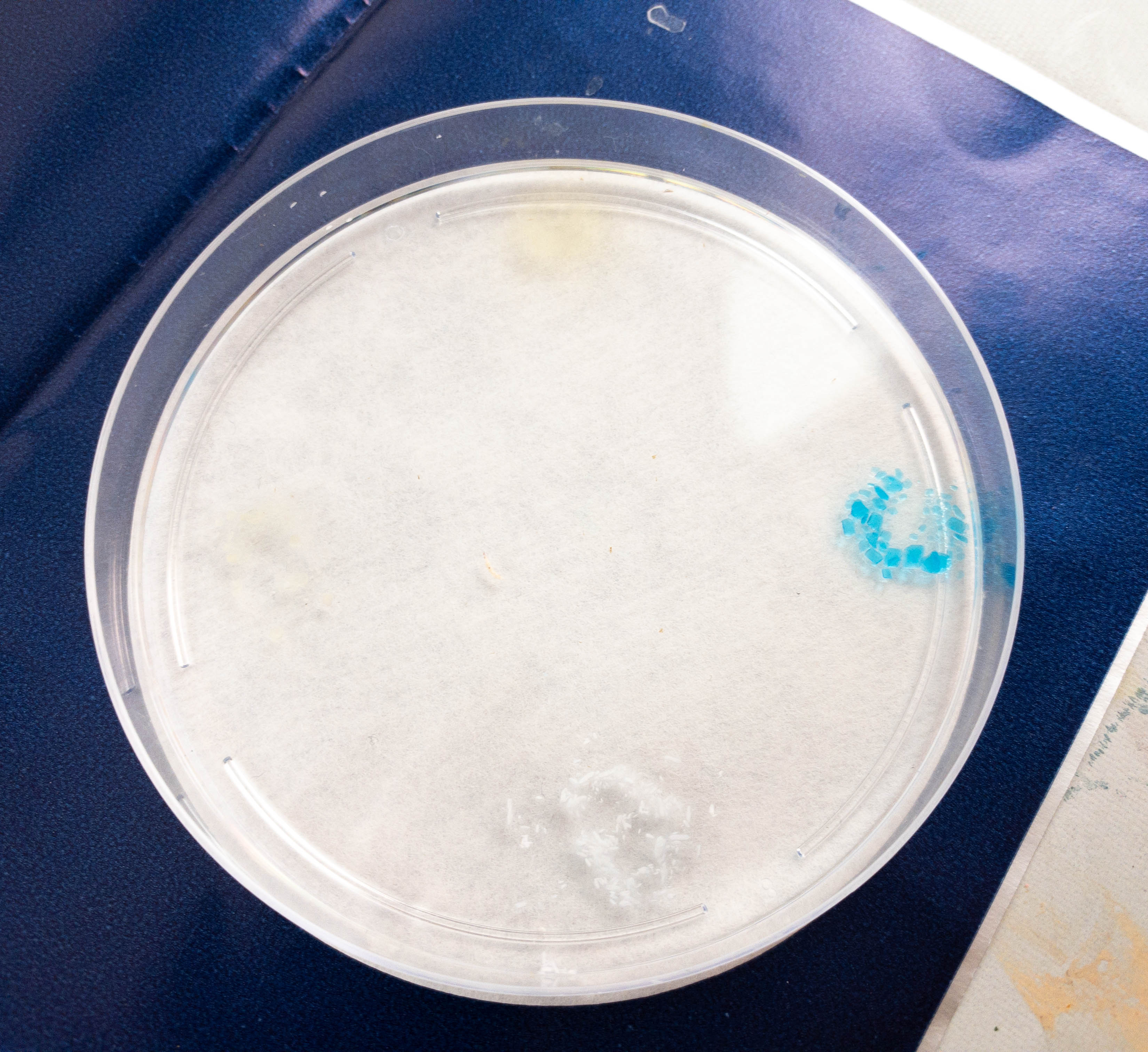 Just like the first combination, she had to wait until the compounds dissolve and meet to reveal the reaction.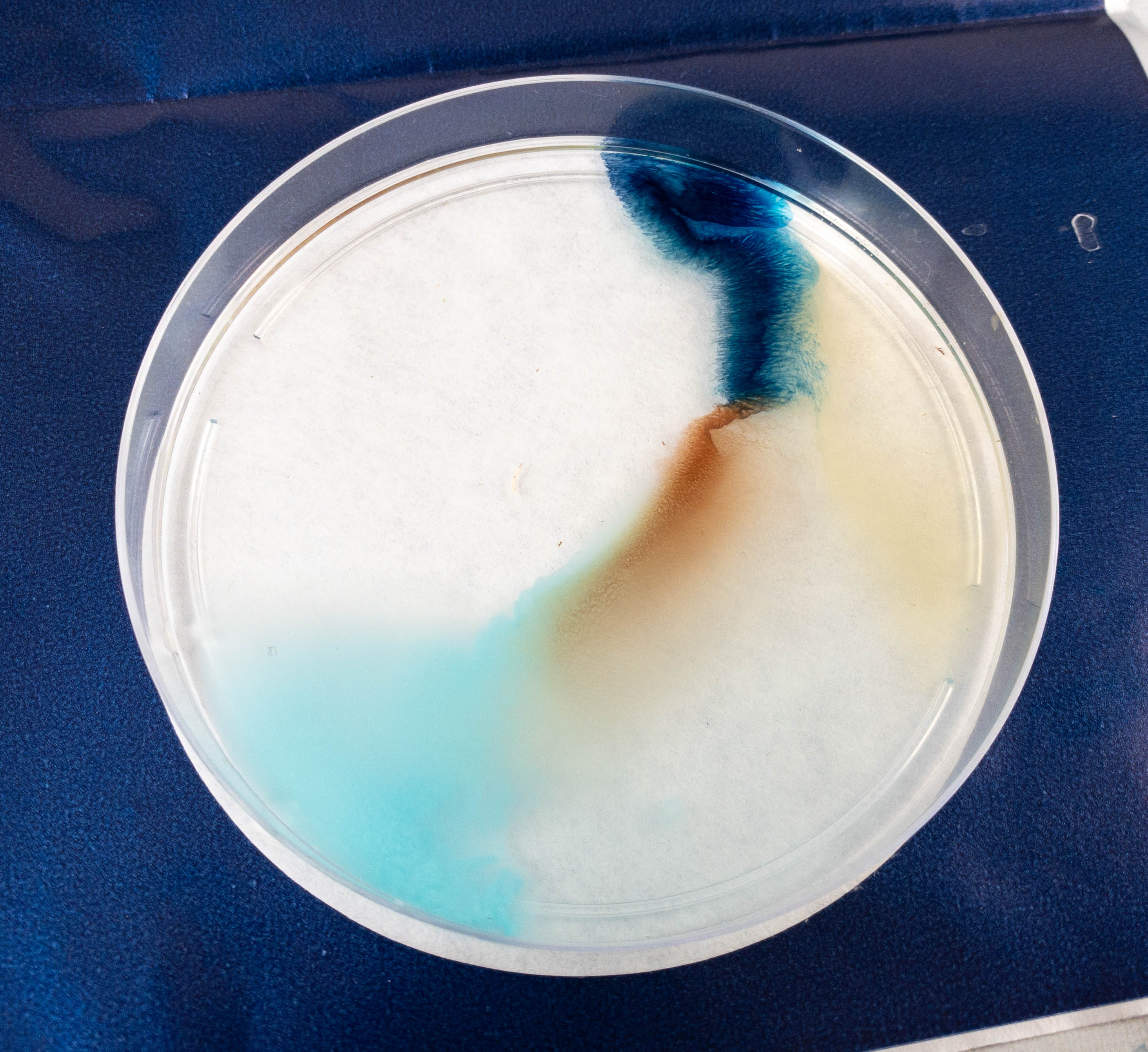 After a few minutes, it produced a brown, light blue, and blue reef-like reaction!
The science experiments from MEL Lite by MEL Science are always safe and kid-friendly. This time, it's about mixing agents to form reefs on a petri dish. The materials and instructions are provided, making the whole process smooth and easy. This subscription has been a really great way to learn science from home. Although MEL Lite is no longer available, you can still get the MEL Science Chemistry box for a monthly subscription of science projects for kids!
What do you think of the MEL Lite by MEL Science box?
Visit MEL Lite by MEL Science to subscribe or find out more!