Love with Food Deluxe Box sends 15+ surprise snacks from various healthy snack brands each month. It's an ideal snack box for sharing at home or if you are a heavy snacker. This particular plan promises to include plenty of snacks for everyone and a few duplicates. Also, the snack box only includes snacks made with real ingredients and no added chemicals. The Deluxe Box is $19.95 a month with free shipping to the US (our readers voted it one of their favorite boxes under $25!), $3.99 for international. Love with Food also offers other snack boxes such as the Tasting Box and the Gluten-Friendly Box.
DEAL: Save 40% off your first Love With Food Box:
Or, save 25% off your first Gluten-Friendly Box: use this link to subscribe!
Packed to the top! You can find some of the items sampled each month on the Love With Food website.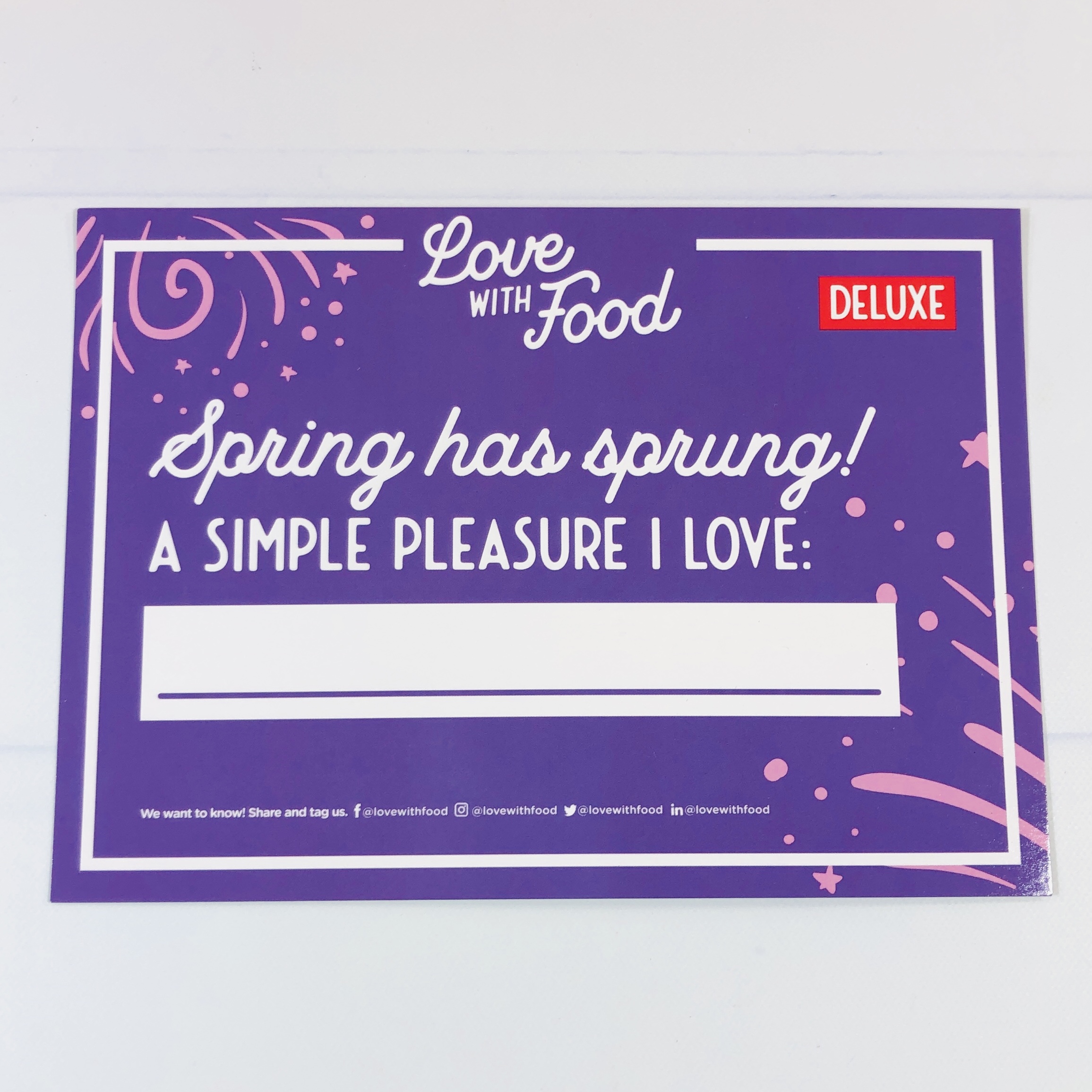 I received a card that had a space for me to write in a simple pleasure that I love.
For every box sent to subscribers, Love With Food donates 2 meals to families in need. Don't forget to review your snacks so you can earn points for even more snacks!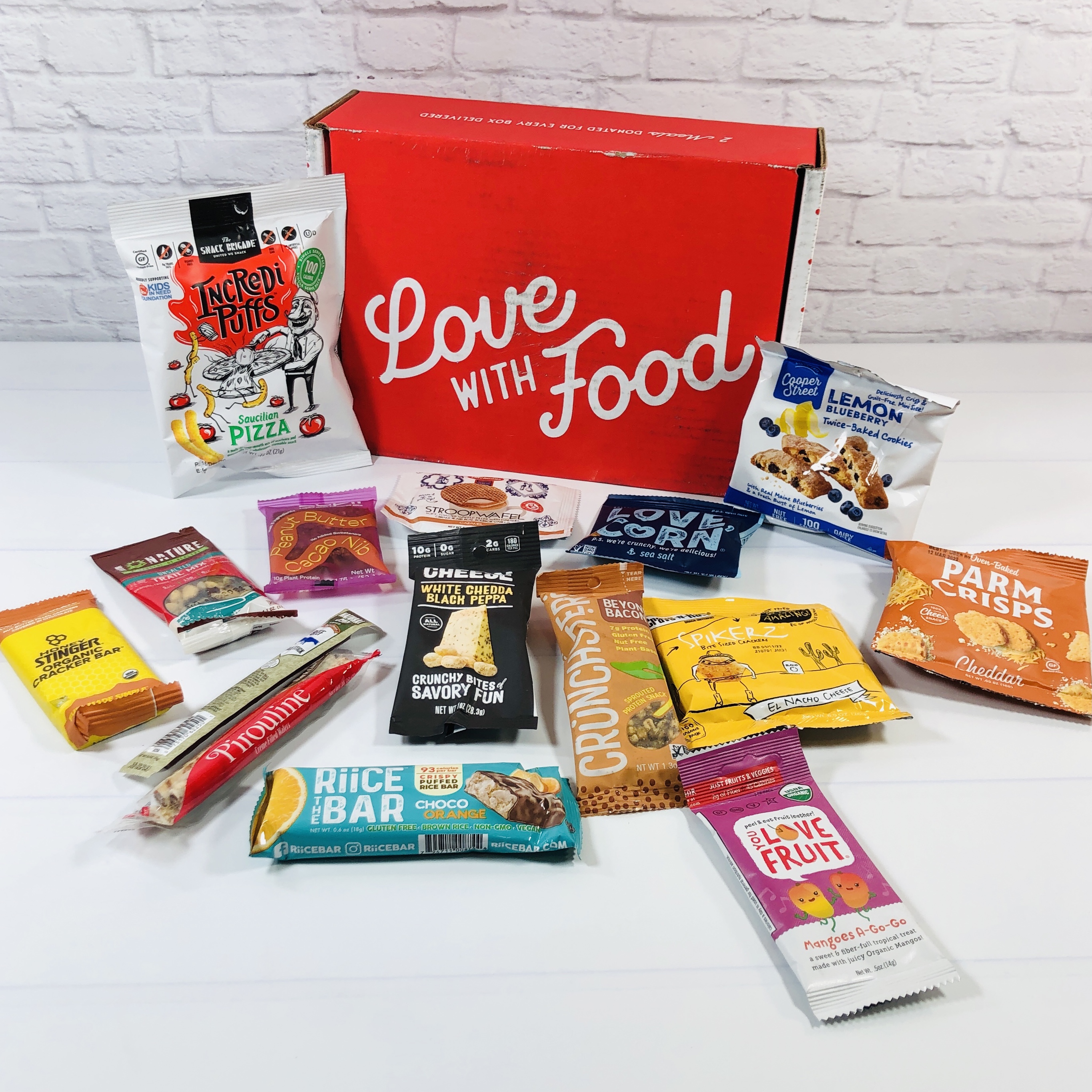 Everything in my box!
Incredipuffs Saucillian Pizza As much as I love pizza, I'm not a big fan of pizza-flavored snacks. These are similar to a puffy Cheeto with a surprisingly mouth-tingling hit of citric acid.
Parm Crisps Cheddar is the first of two melted cheese snacks this month and although I don't care for this type of snack, I gave these a try since I've never had this particular one before. Like the one that is shown later in the review, it is salty and has a texture I just don't like, and is it possible these are stale?
Spikerz Bite Size Crackers in El Nacho Cheese are little saltine crackers that have nacho cheese flavored dust all over. They aren't too salty and my husband really liked these and was sad when they were gone.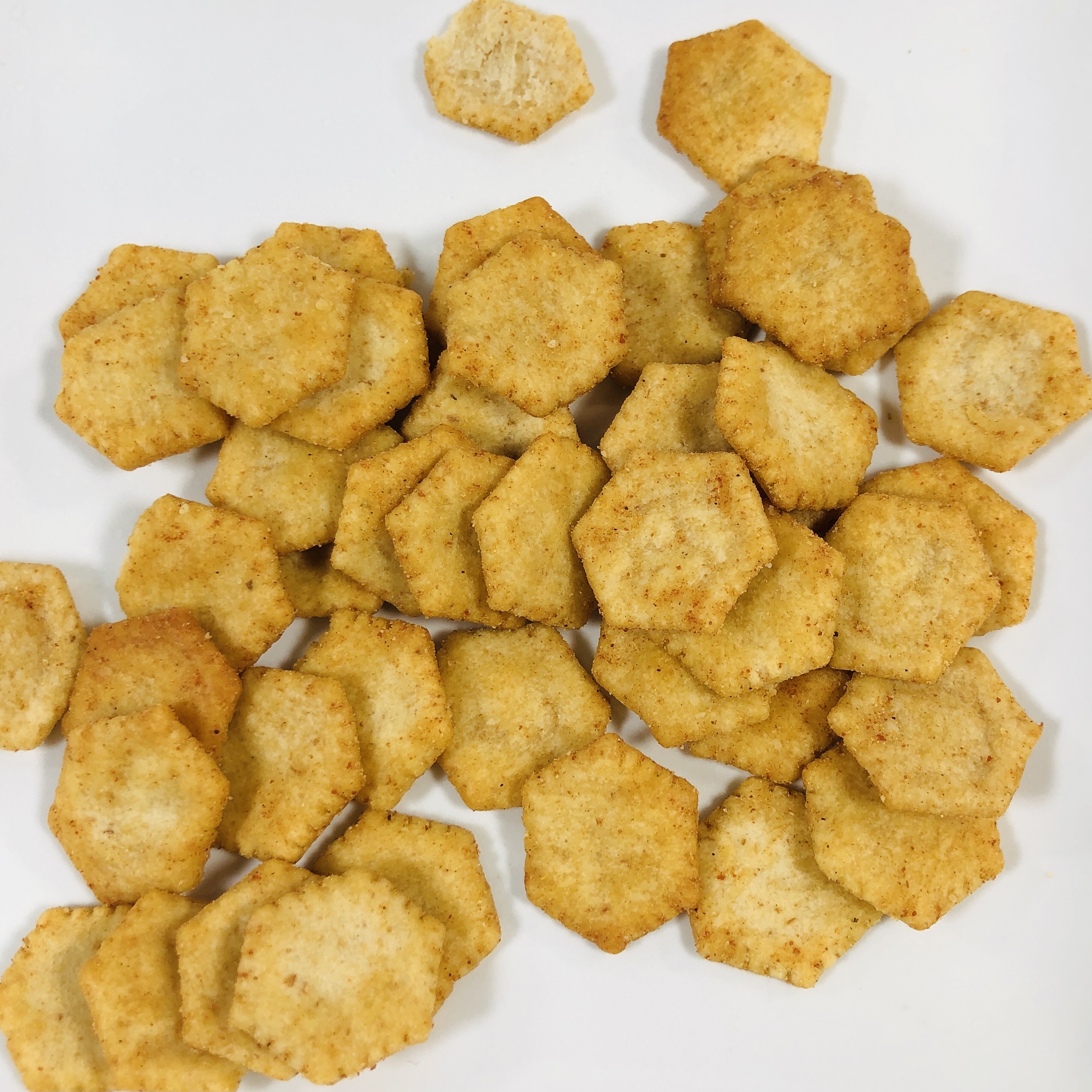 Here are the Spikerz nacho cheese crackers. They are tiny, like oyster crackers.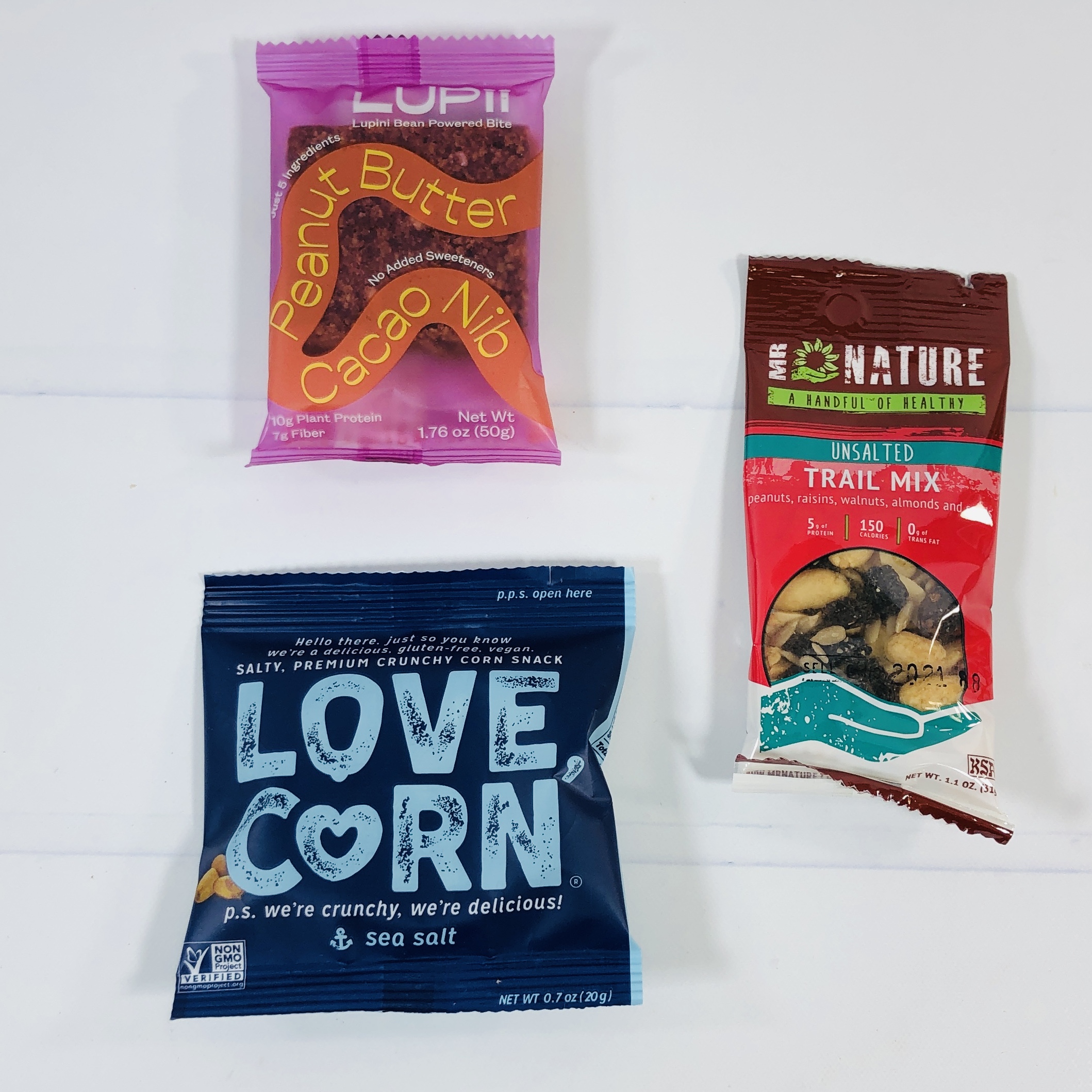 Lupii Peanut Butter Cacao Nib NOTE: If you are allergic to PEANUTS, you may be allergic to lupine beans. This snack is a combo of lupine beans, dates, peanut butter, cacao nibs, and water. The bar has a chewy texture and is lightly sweet, I think it's supposed to be similar to a LARA Bar, but it's more dense. I don't think it tastes like any one ingredient over the others.
Mr. Nature Unsalted Trail Mix Although I prefer a hint of salt in my trail mix, the flavor from the roasted nuts and seeds made up for it. I like this type of snack, so simple with only peanuts, raisins, and sunflower seeds. It is also supposed to have walnuts and almonds but I didn't find either one in my bag.
Love, Corn Sea Salt are corn nuts, except the corn is non-GMO. It is sea salt flavored, pretty typical of the snack type, and tasted really good.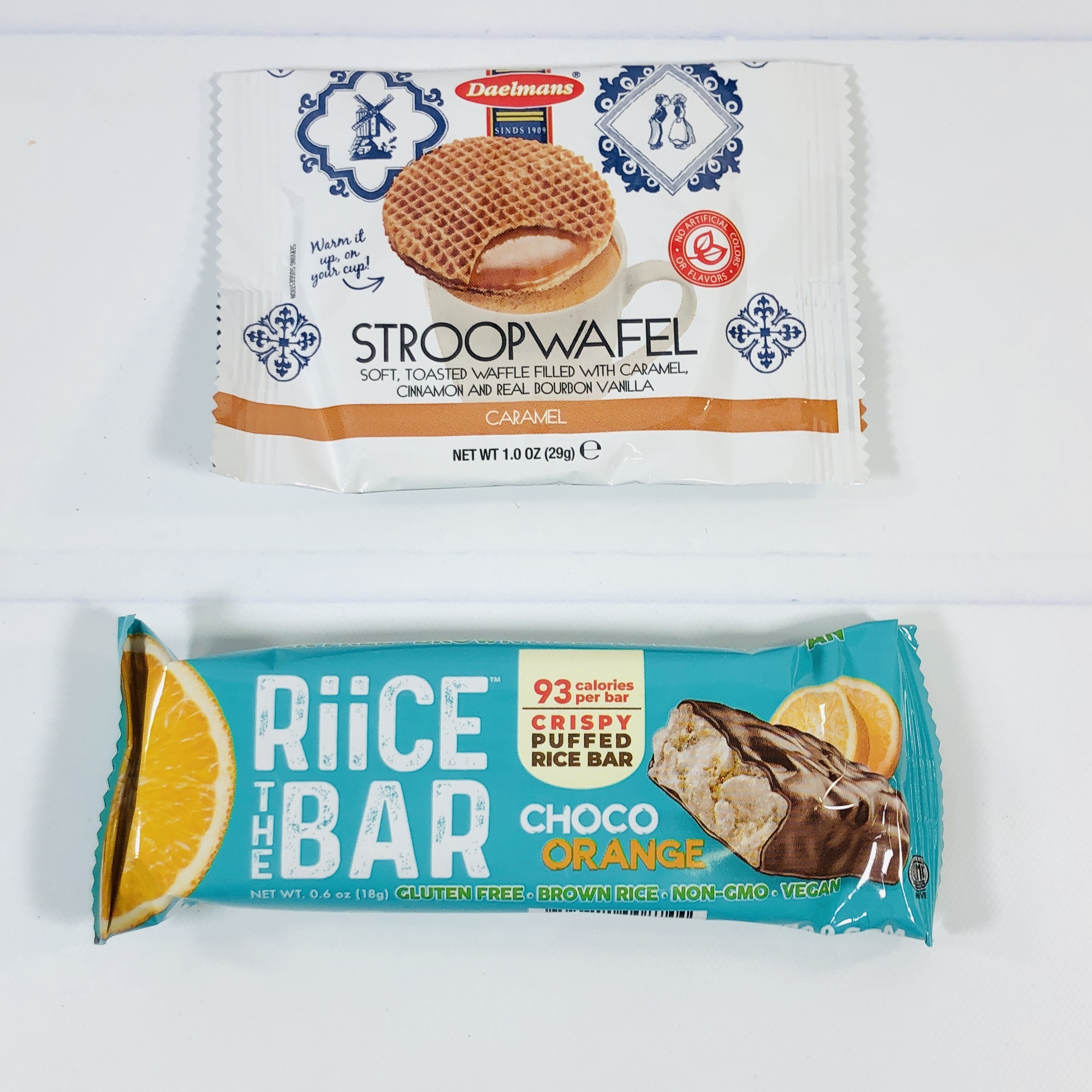 Daelmans Stroopwafel in Caramel Stroopwafels are a yummy, indulgent treat. It's a pair of cookies that have caramel sandwiched in between. You can eat it as is or place on top of a cup of coffee or tea and let the heat warm it up a bit before you consume.
The Riice Bar Choco Orange Rice Bar is a brown rice cake with a hint of orange flavor and that is covered in rich dark chocolate. The chocolate is the best part, otherwise it's a basic rice cake, but it also had an aftertaste, like rye.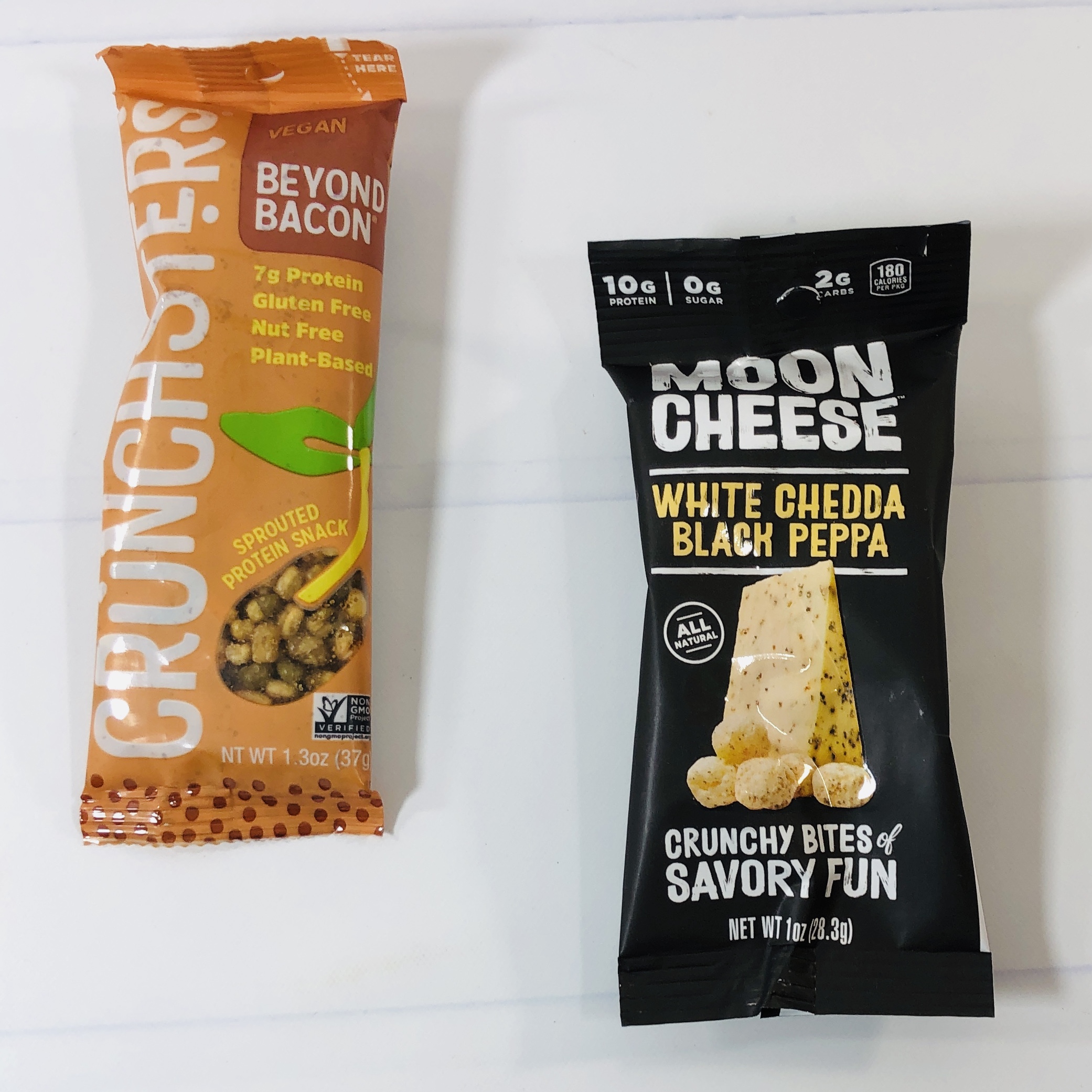 Crunchsters Beyond Bacon Protein Snacks are mung bean sprouts (which are those sprouts you get at a Vietnamese pho restaurant) plus oil, maple sugar, and smoked salt. Together, it is supposed to taste like bacon, but it's vegan. The beans are crunchy and I really liked this flavor.
Moon Cheese White Chedda Black Peppa Crunchy Bites We've been sent this or a similar snack a lot and it's one that I don't care for, I think it's just too salty for my personal tastes (14% of a day's allotment in one snack) so I pass them along to friends who don't worry about that too much.
Cooper Street Lemon Blueberry Cookies are mini biscotti that aren't too sweet but that do have hard bits of blueberry pieces. Perfect with coffee or tea.
Pirouline Creme Filled Wafers in Dark Chocolate are thin wafer cookies that hold a dark chocolate filling inside. The cookie is crisp and the filling reminds me of chocolate frosting!
Honey Stinger Organic Cracker Bar in Peanut Butter Milk Chocolate This is the third month in a row that I've received this snack and I wasn't really a fan of it the first time but if you love it, you're in luck. It has two plain crackers (matzo?) with peanut butter filling (like a PB cup) and covered with milk chocolate.
You Love Fruit Mangoes A-Go-Go is simply mango puree and inulin, and it tastes like natural fruit leather. My daughter loves it!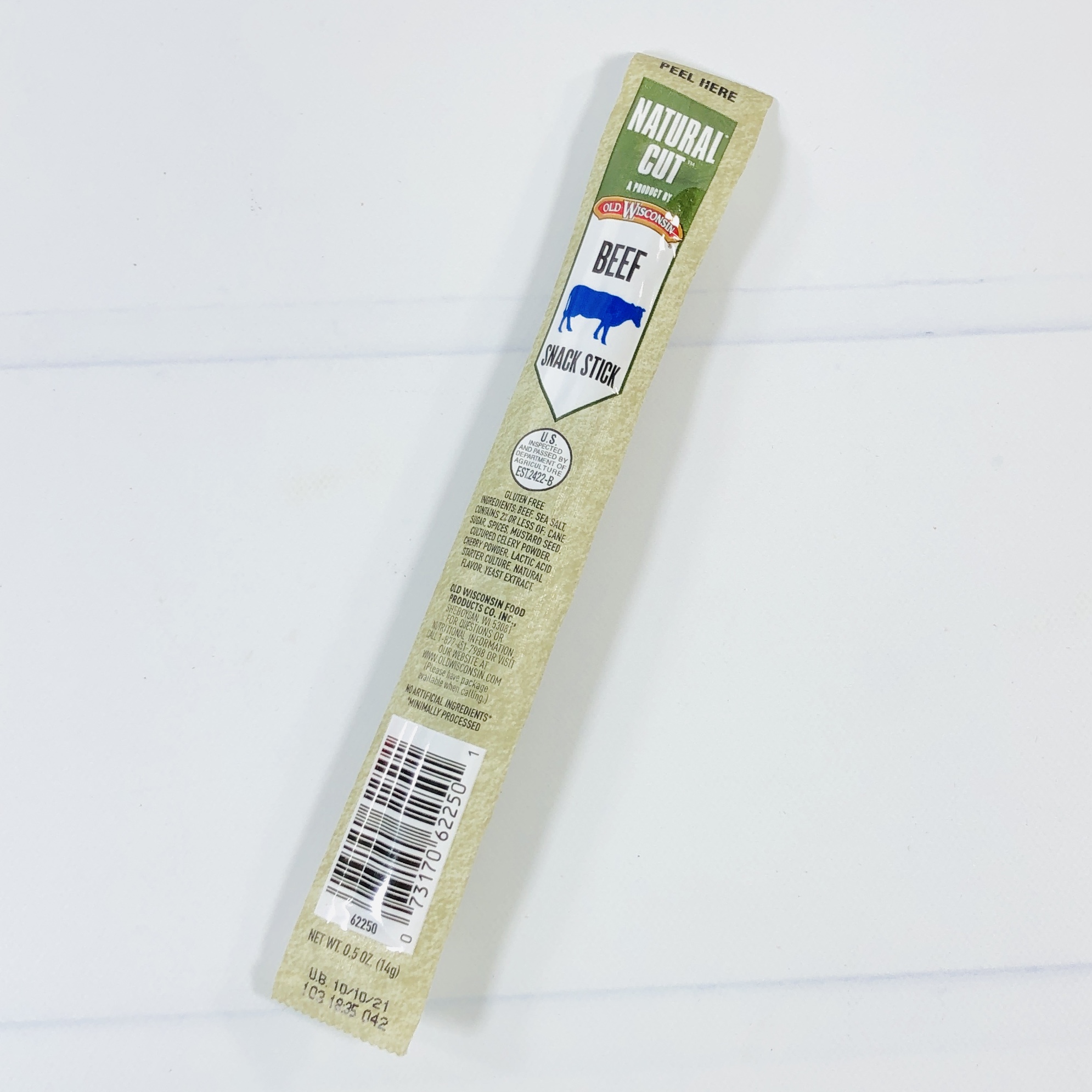 Old Wisconsin Beef Snack Stick I think that meat sticks like this taste like pepperoni or salami, salty and spicy. The casing was too hard to chew but the flavor was bold.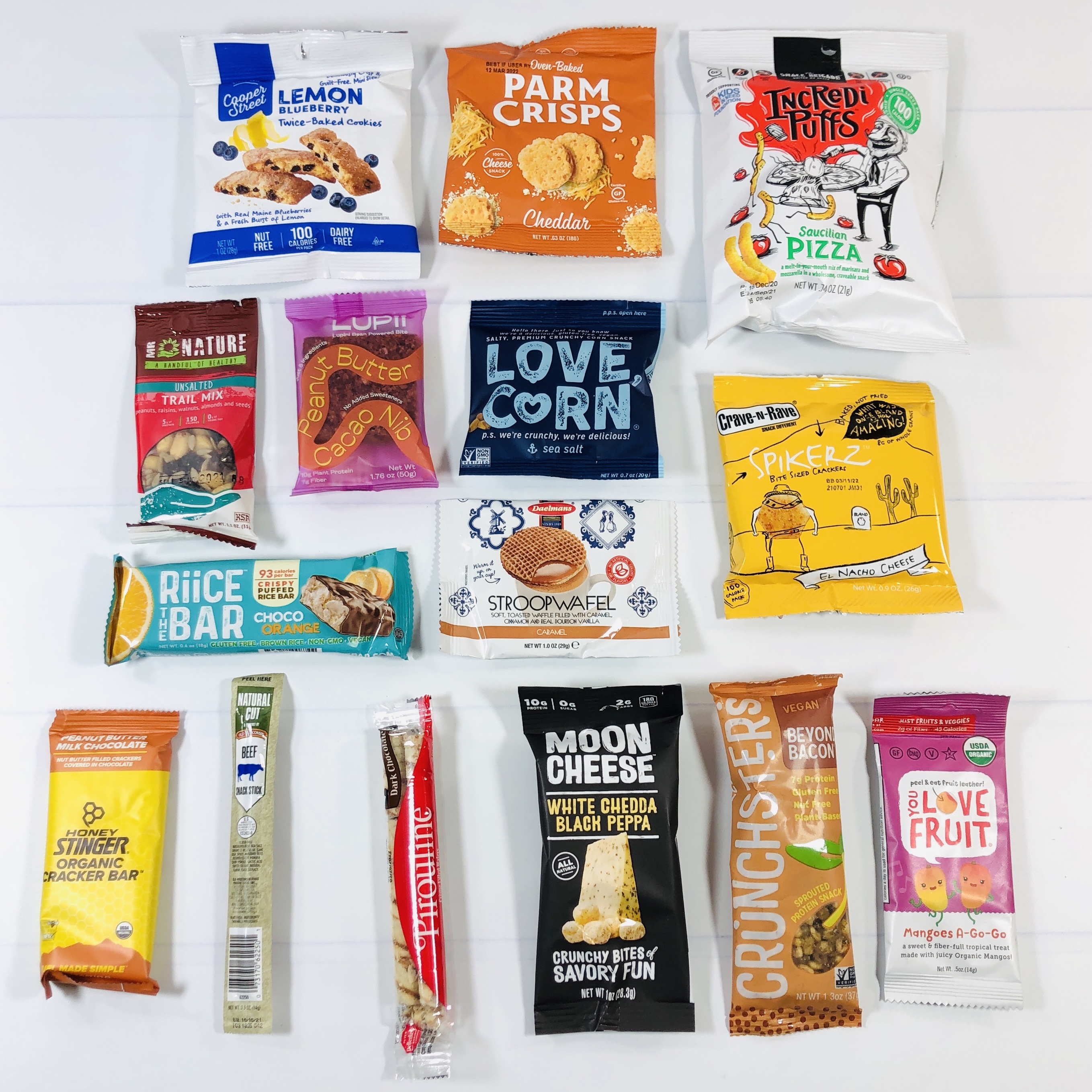 Love With Food has been repeating some of the snacks lately, but with reports of supply chain issues all around then it's no wonder. There were some new snacks too, so a good mix of the familiar and the really out there. Trail mix is always going to be my favorite, it's classic for a reason. I also liked the crunchy mung beans sprouts and corn nuts, but I am over the salty cheese snacks. There were 15 snacks total so that breaks down to about $1.33 a snack and is pretty typical for this subscription.
What's your favorite snack from the Love With Food Deluxe Box this month?
Visit Love with Food Deluxe Box to subscribe or find out more!