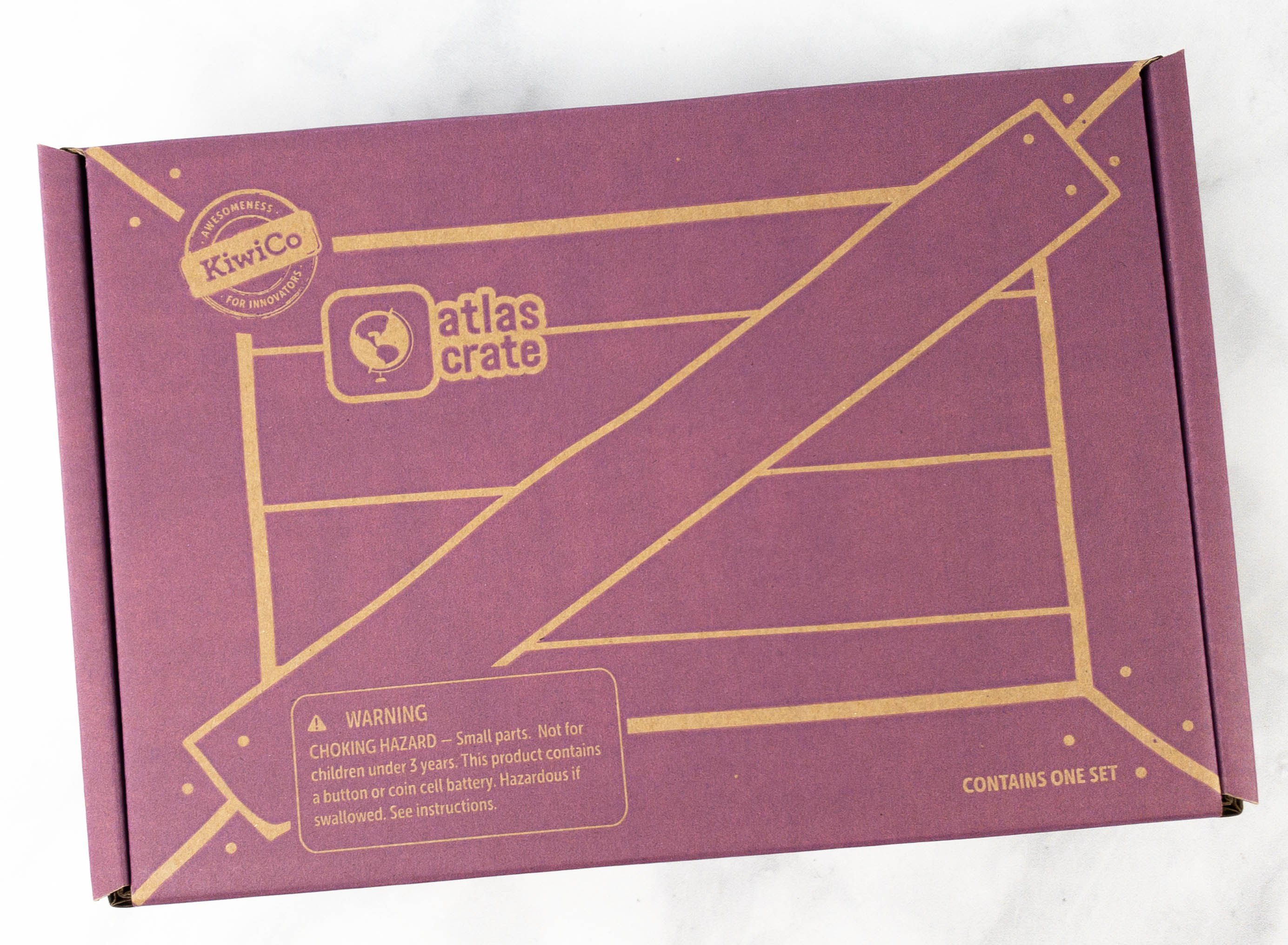 Atlas Crate is a monthly subscription from KiwiCo that specializes in geography and culture for children between ages 6 to 11 years old. This box is designed to spark kids' sense of adventure and curiosity, inspiring them to see themselves as citizens of the world. Kids can see and connect with the rest of the world, helping them grow beyond their own experience as they explore the globe. Our readers voted it as one of the best subscription boxes for kids in 2021!
KiwiCo also offers Kiwi Crate, Koala Crate, Doodle Crate, Tinker Crate, Panda Crate, Maker Crate, and Eureka Crate. Atlas Crate is a great addition to the KiwiCo family as geography and exploration is always a favorite activity!
DEAL: Save 50% on your first month with this link on any KiwiCo line, no coupon code required!
This month's box is all about ENGLAND!
Upon opening, we are welcomed by the cards and pamphlets that are essential to the activities. This subscription emphasizes learning through creative play as they provide in this box everything the kids might need. It builds a sense of adventure, an appreciation of other cultures, builds a sense of global citizenship and opportunity for parents and grandparents to bond with children.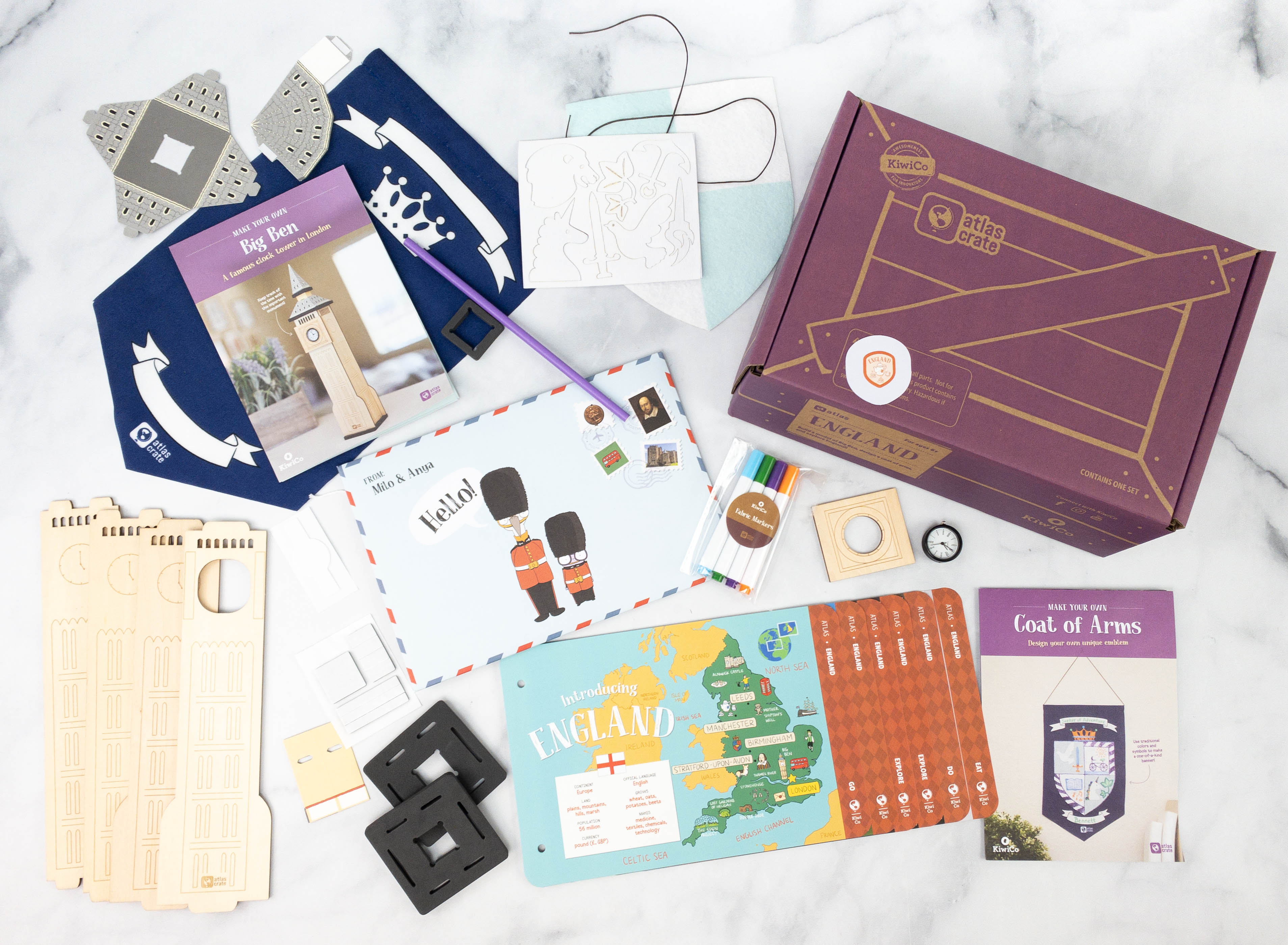 Everything in the crate!
The characters on the envelope say "Hello!"
Every flap of the envelope has information about the box.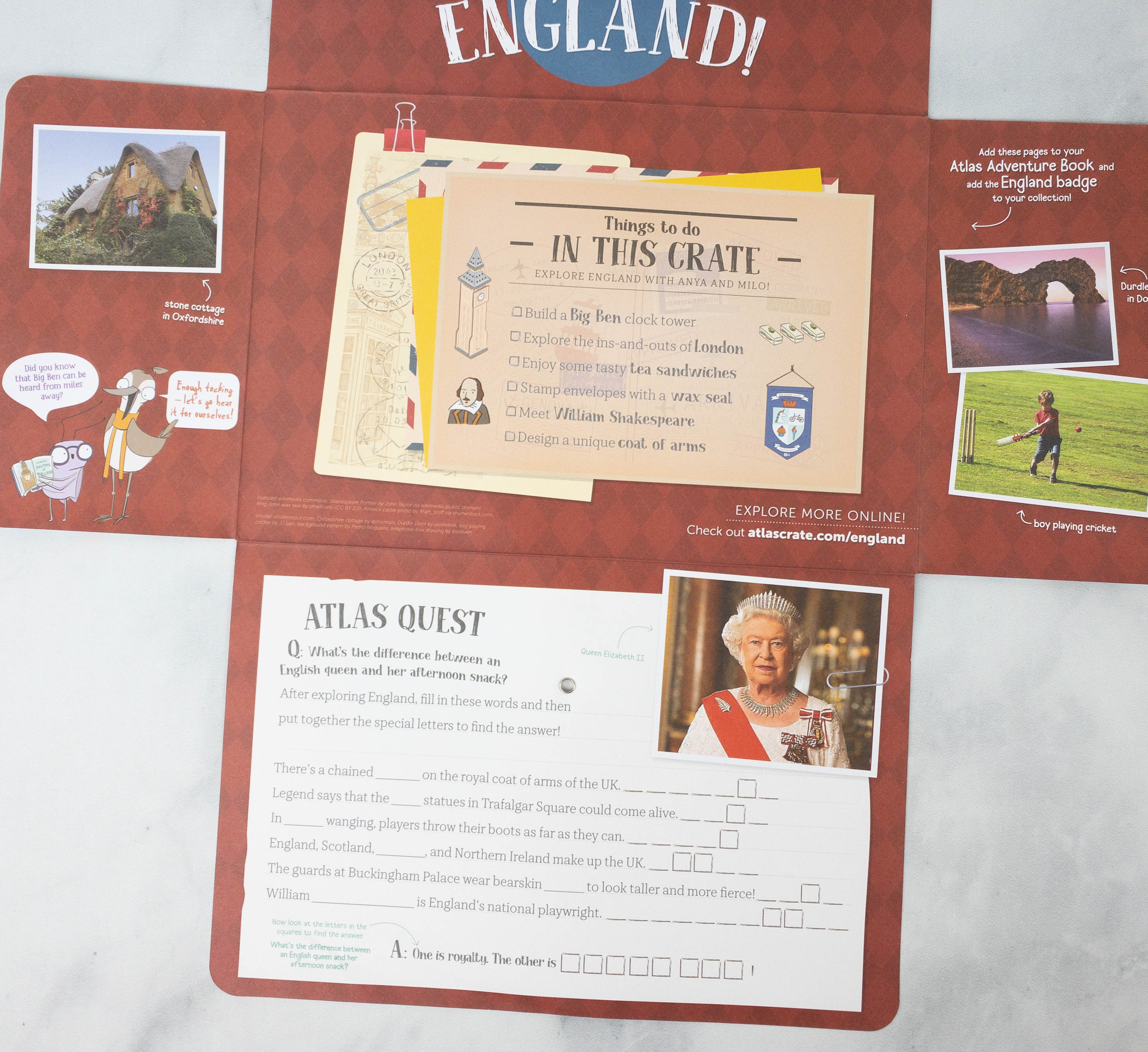 The letter opens up to show us an introduction to the featured country!
You can explore more online after you get your box with additional activities and book suggestions! Atlas Crate recommends The Making of a Knight by Patrick O'Brien and The Big Book of the UK by Imogen Russell Williams.
Atlas Crate Adventure Book
Missed our first review? You'll get the rings in your first box, which will always start with the WORLD crate. Check out that review here!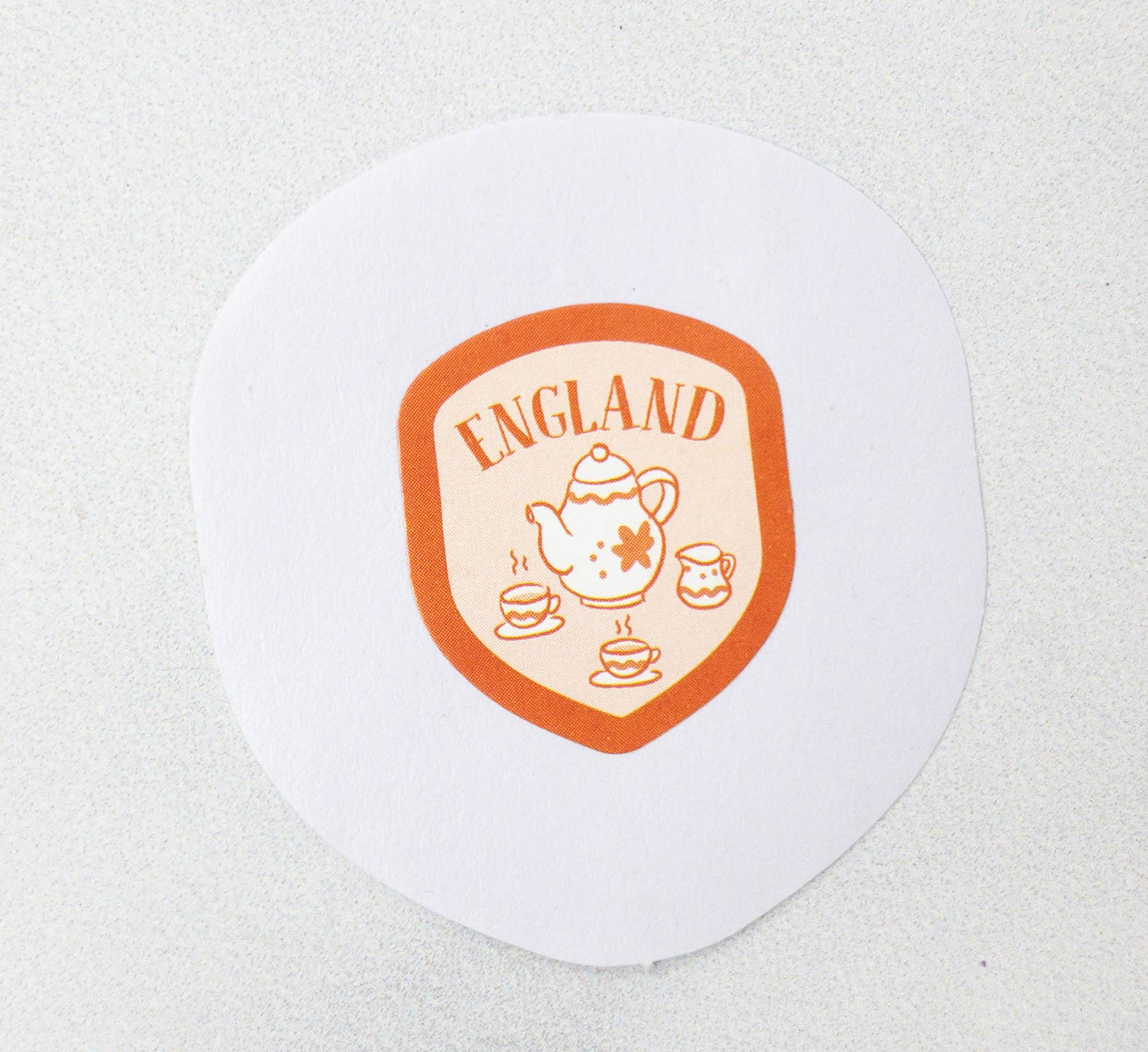 Each box includes a sticker that represents the featured country. This month's sticker features a tea cup set!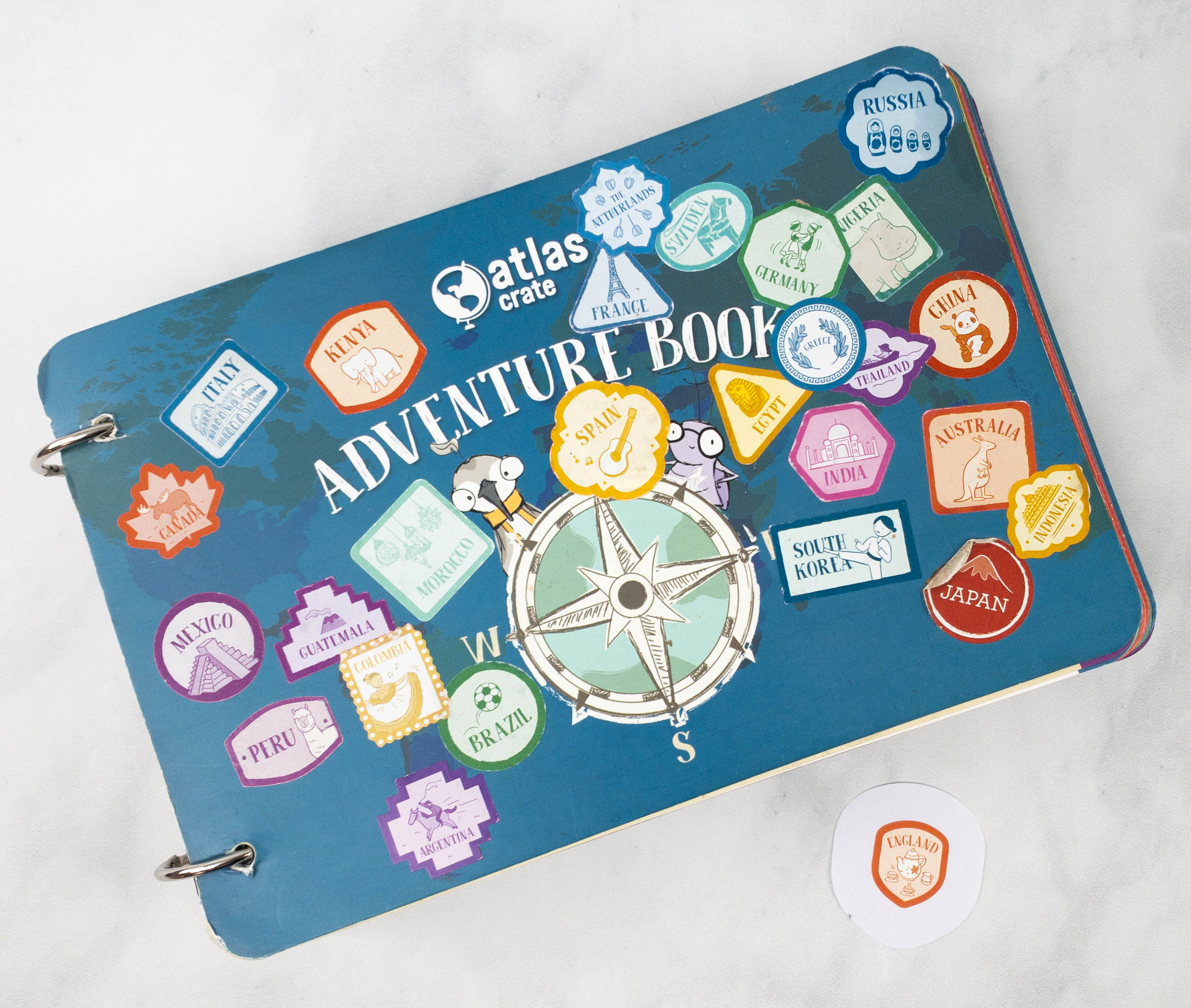 My kids placed the newest sticker on the Adventure Book, along with the other countries that they have already explored!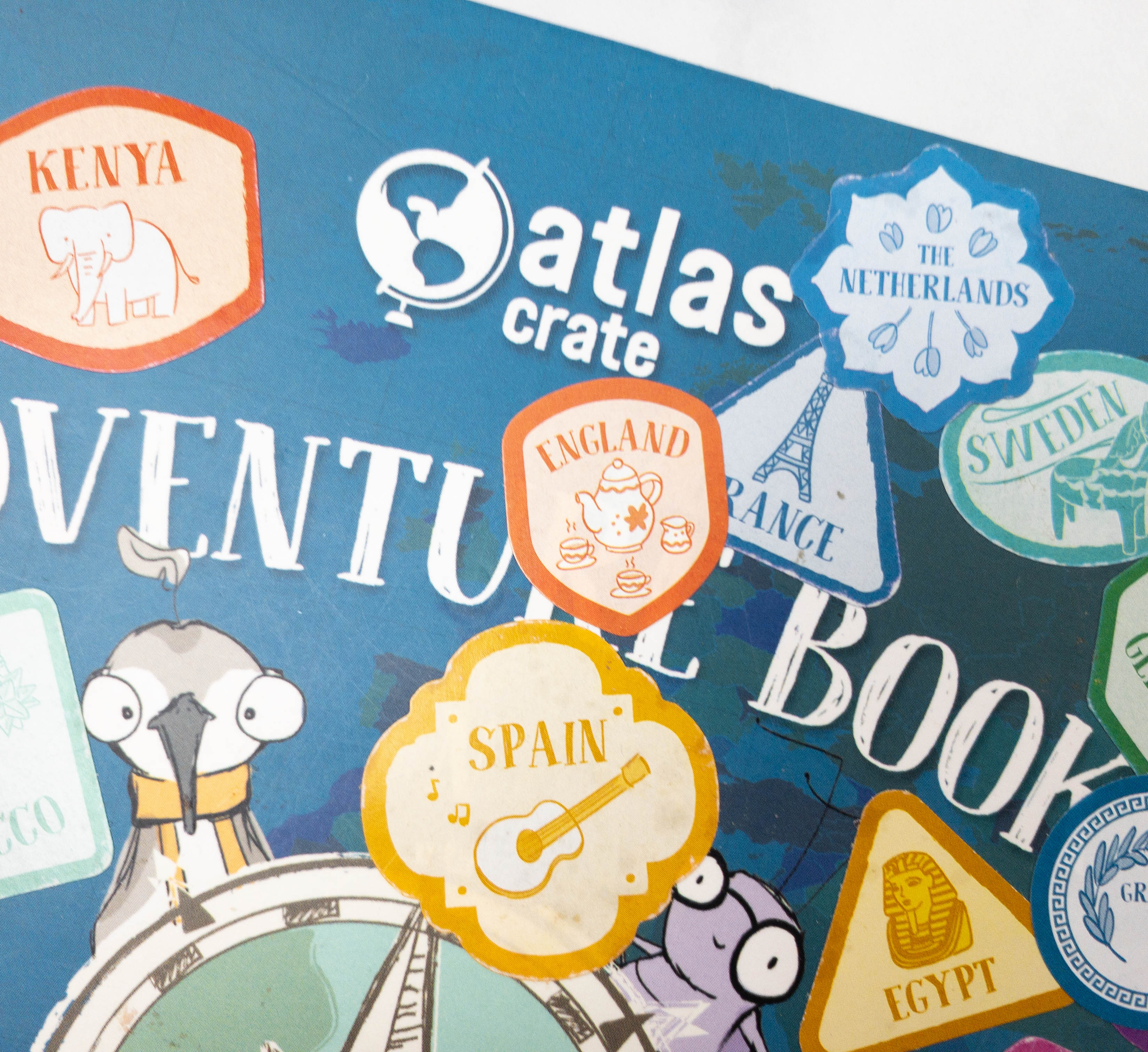 My kids have explored so many places already!
The table of contents is on the edge of the page for easy reading, just like how a travel book works.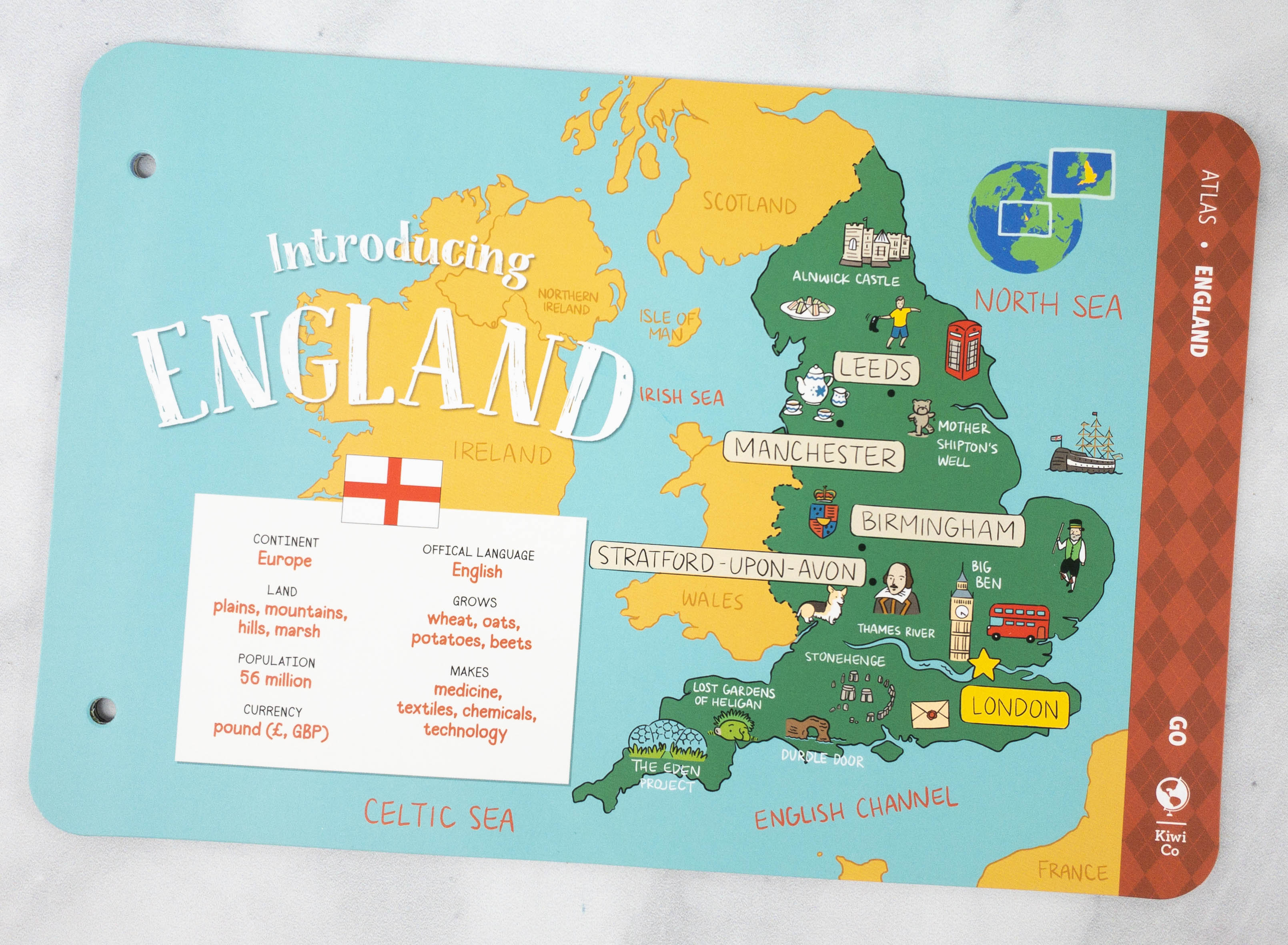 Here's a cute illustration of the country map with fast facts like the continent it belongs to, population, currency used, official language, and more!
Atlas Crate Activities
These pages feature the beginning of the adventures of Anya and Milo in England.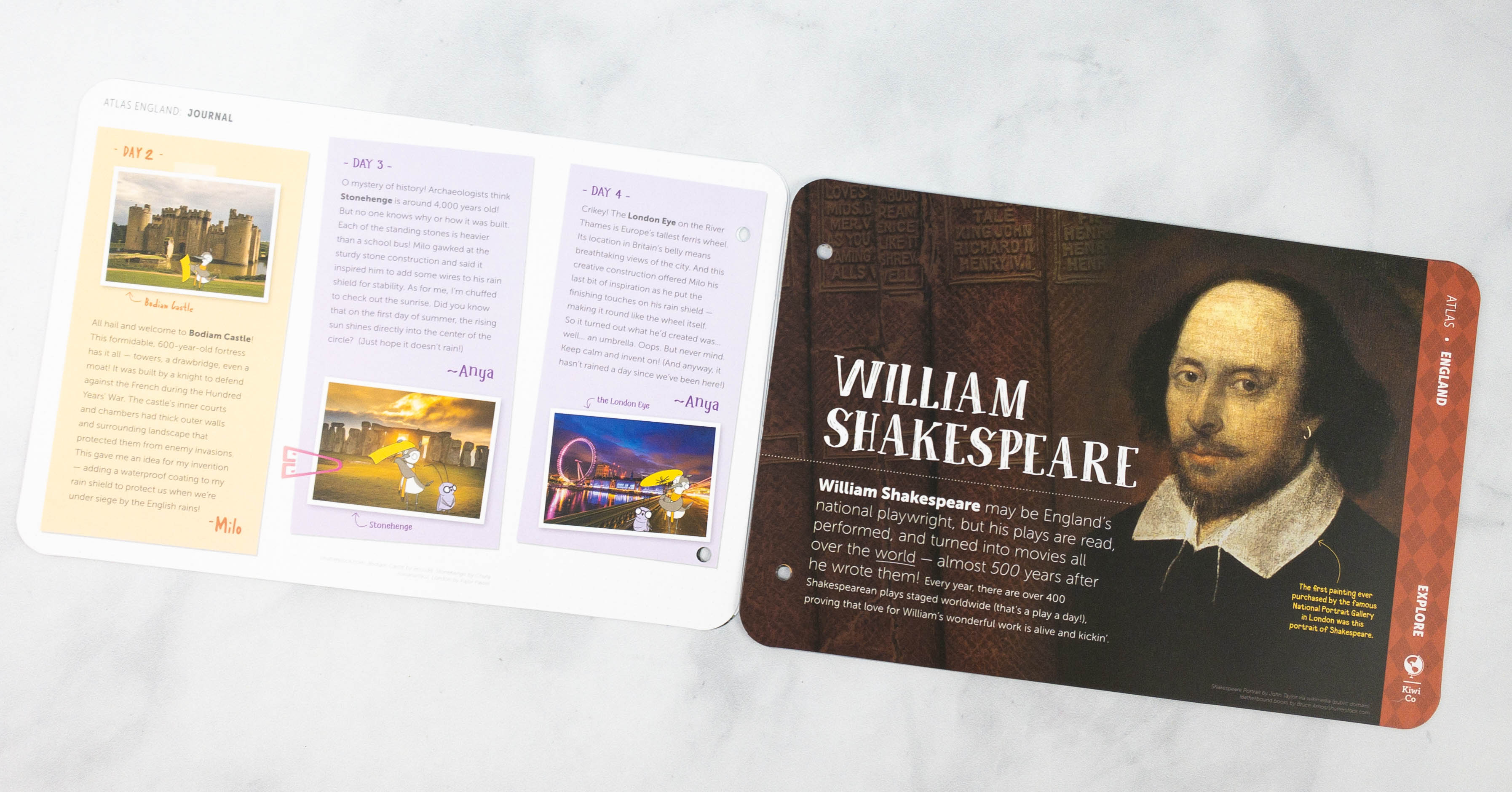 Another feature is about William Shakespeare, England's national playwright.
Next, they included information about London, the capital and the largest city of England!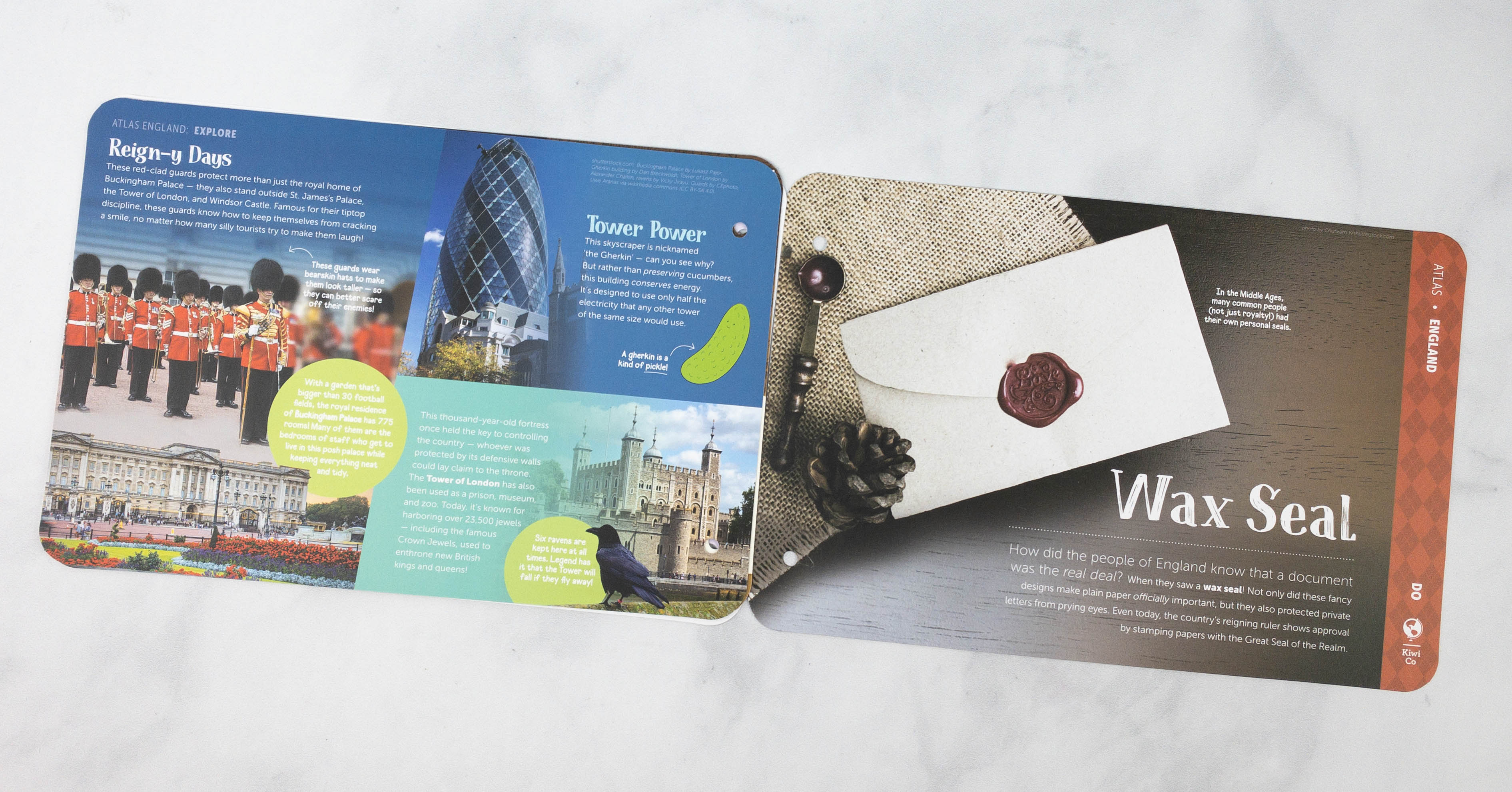 Lastly, there's an explanation about how wax seal is used to secure and determine the legitimacy of certain documents and letters.
Atlas Crate Recipe
Here's a recipe for yummy Tea Sandwiches. It belongs to the 150 year old afternoon tea tradition practiced by the English people.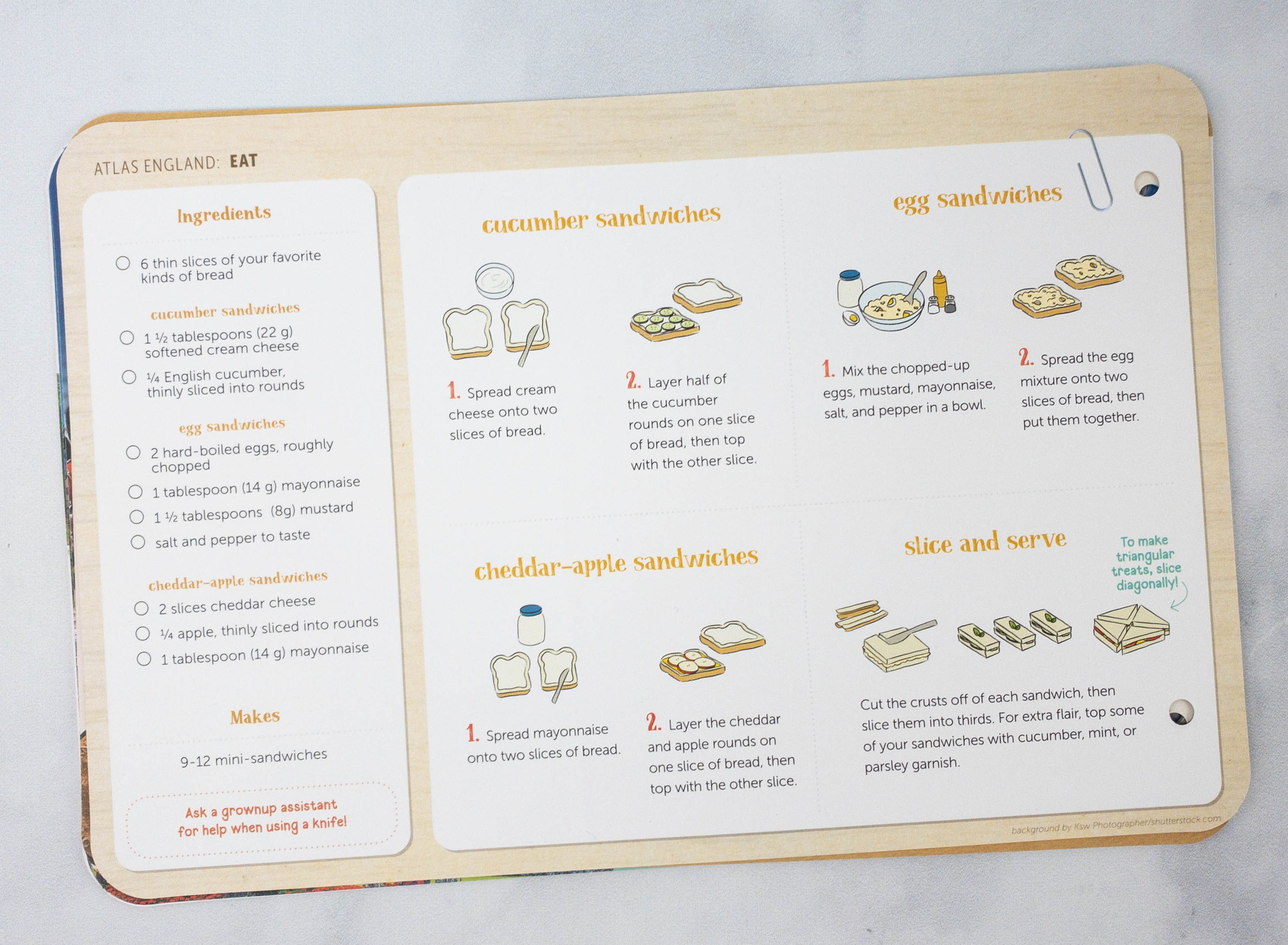 A list of ingredients and easy-to-follow steps accompanied by illustrations are also provided. My kids are really super excited about making tea sandwiches.
Atlas Crate Projects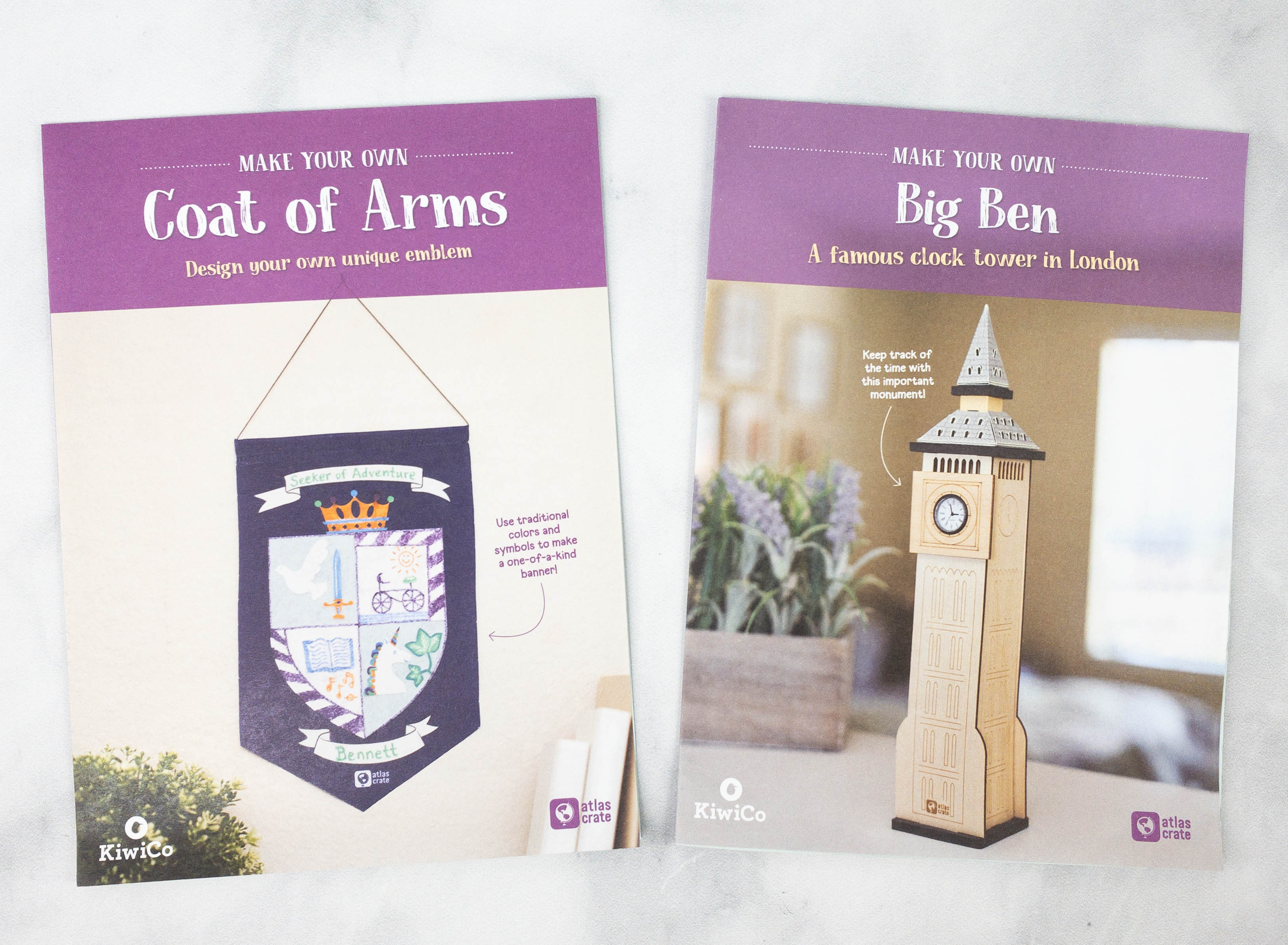 For this month's KiwiCo Atlas Crate projects, the kids will be making their own Coat of Arms and a Big Ben model.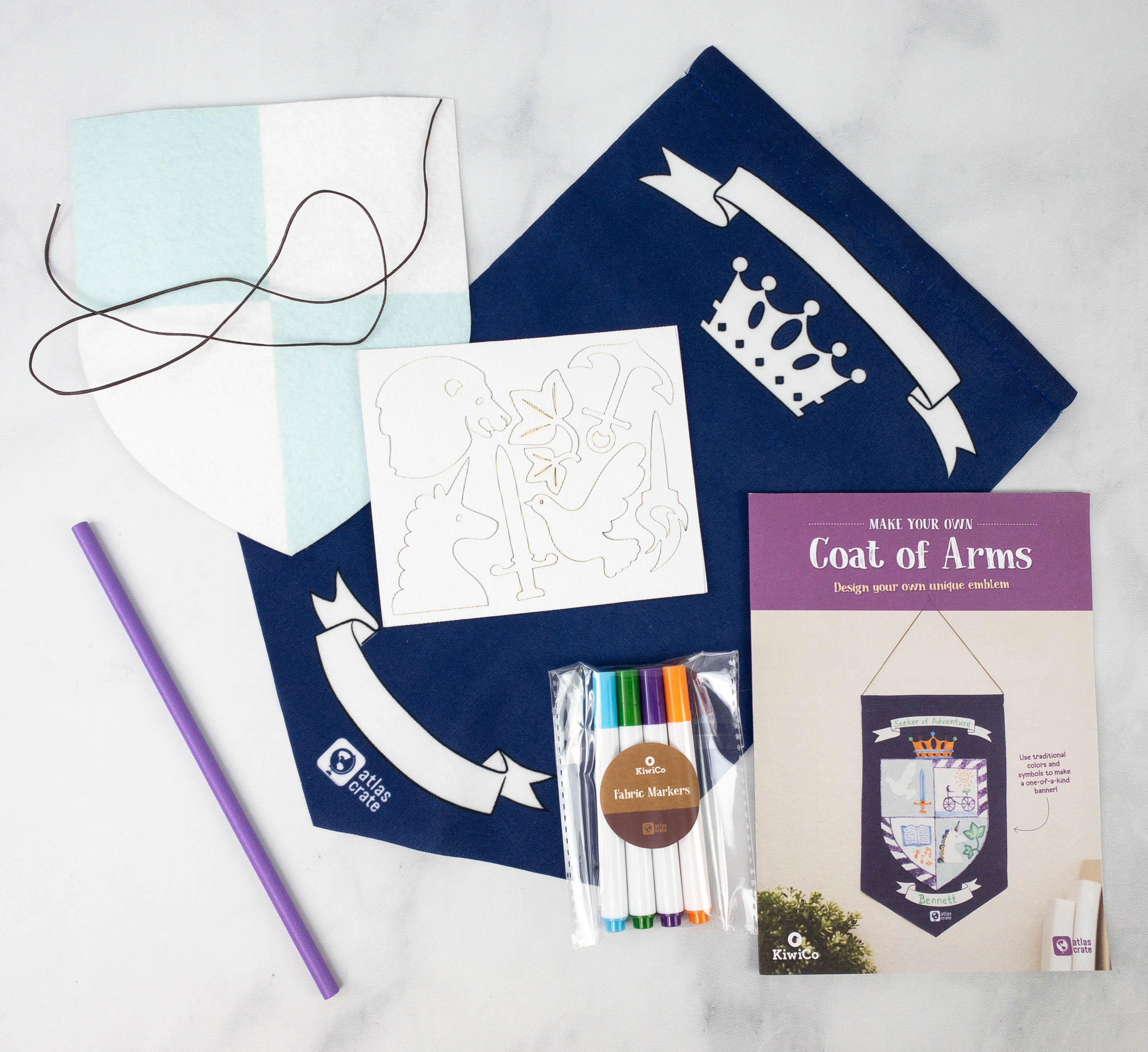 Activity #1: Coat of Arms. The first activity is all about making an emblem, inspired by the coat of arms. Its design is unique to a person or organization. The materials they provided for this activity are the banner, symbols, shield, markers, cord, and paper rod.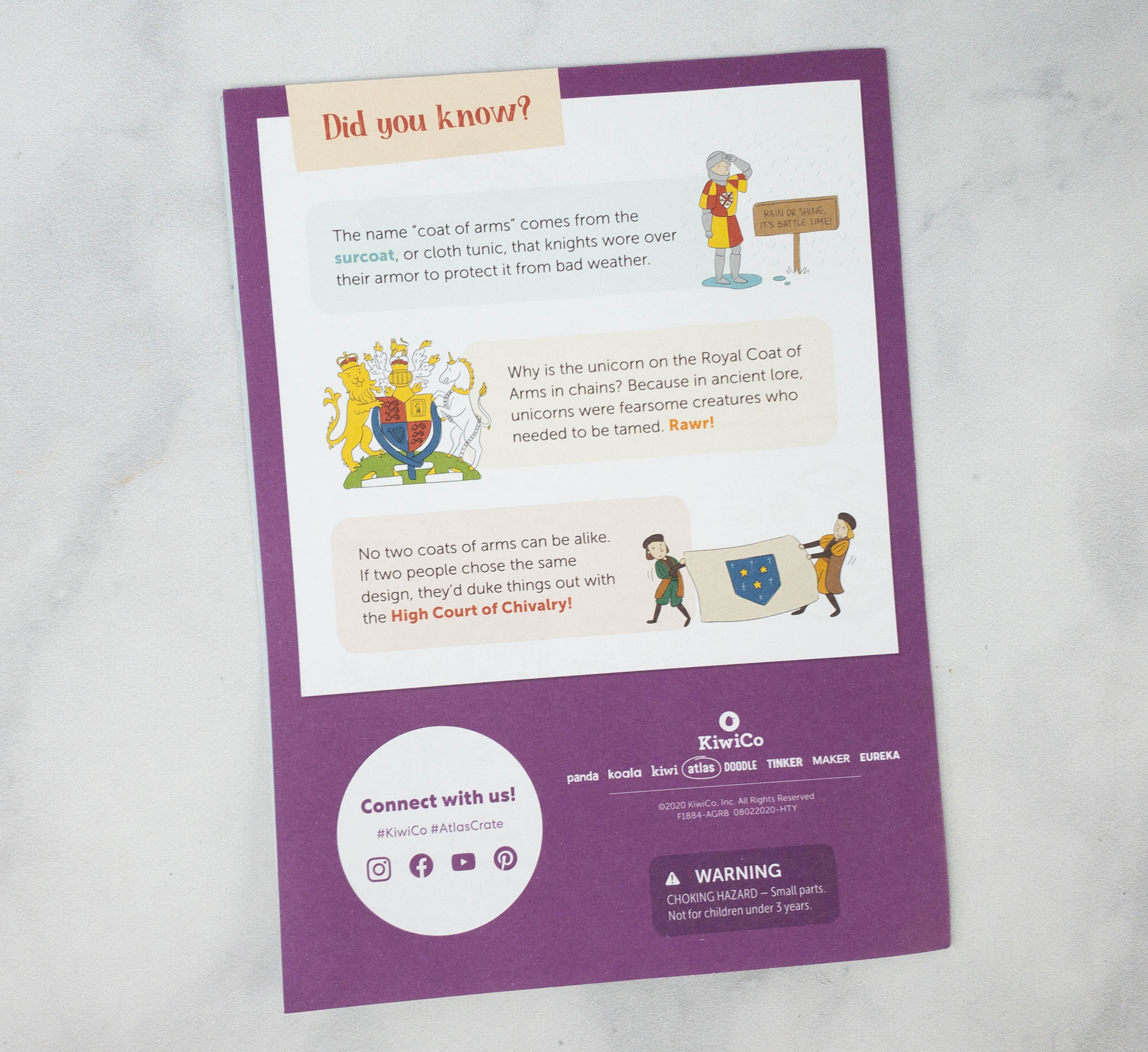 Some facts about Coats of Arms are shown at the back of the card.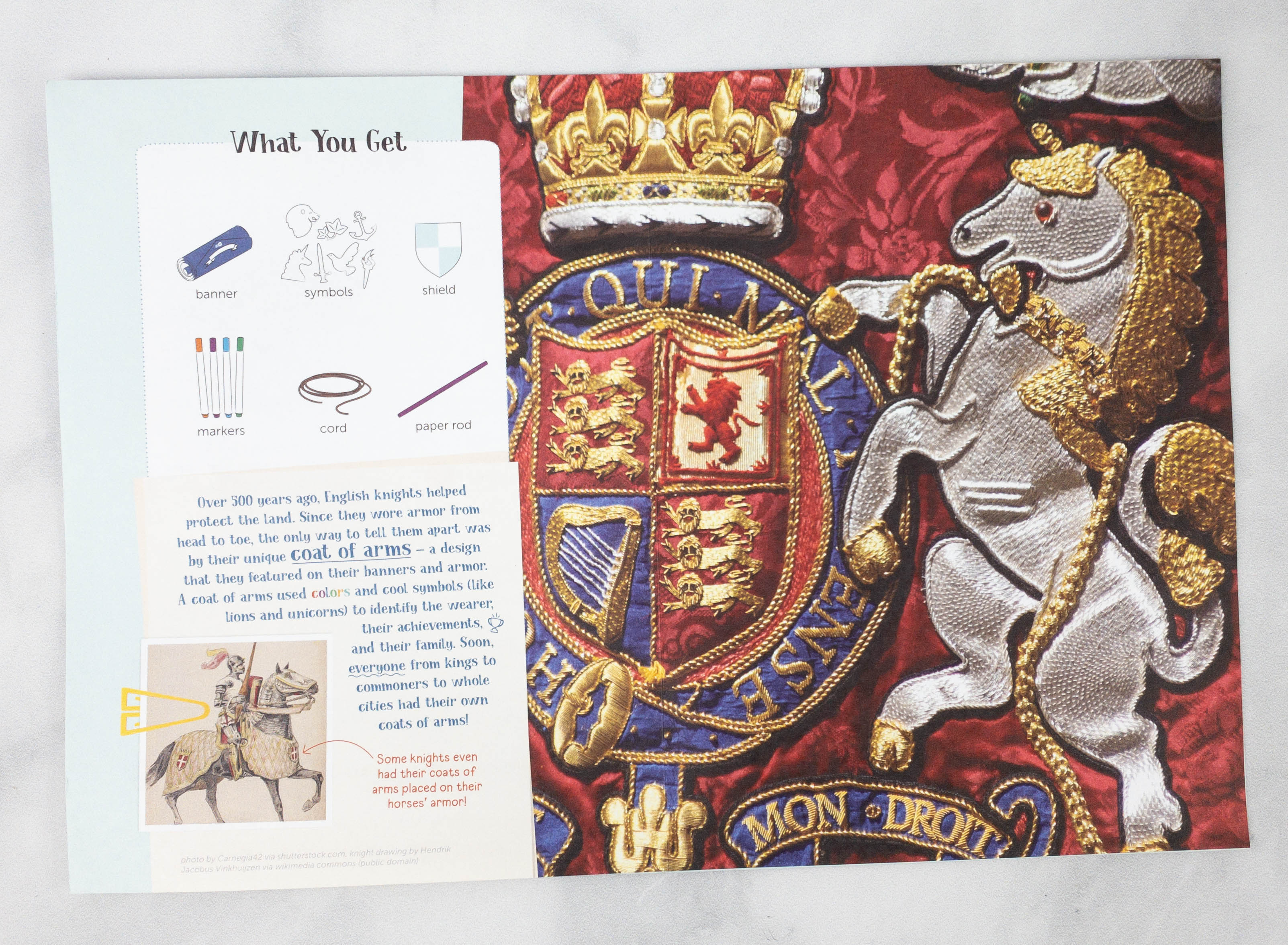 Over 500 years ago, English knights helped protect the land. Since they wore armor from head to toe, the only way to tell them apart was by their unique coat of arms – a design that they featured on their banners and armor. A coat of arms used colors and cool symbols (like lions and unicorns) to identify the wearer, their achievements, and their family. Soon, everyone from kings to commoners to whole cities had their own coats of arms.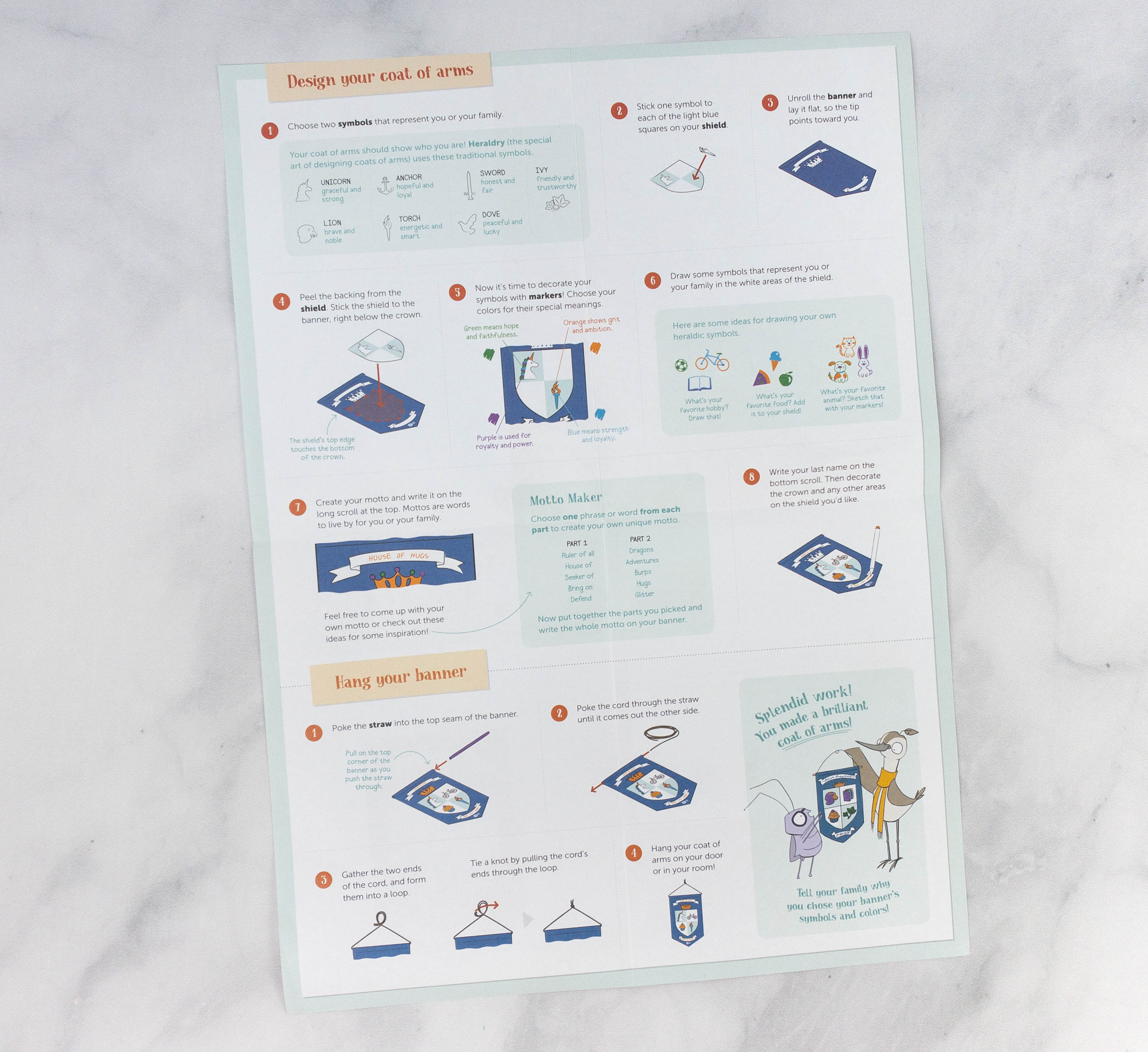 To guide the kids in this activity, they provided step-by-step instructions accompanied by illustrations.
My son started by placing the shield on the banner's surface.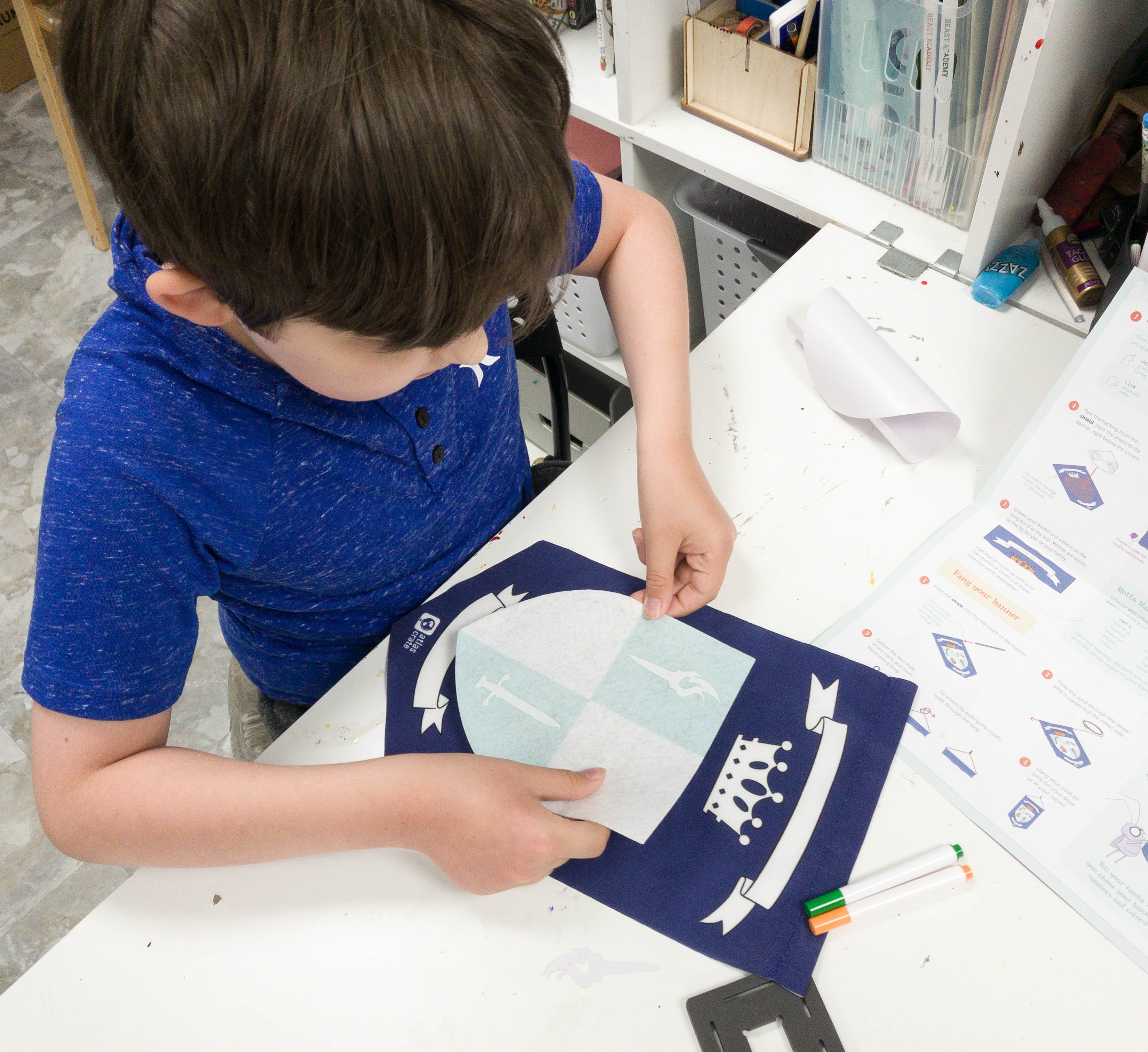 This requires focus and patience since the shield must be properly aligned and placed in the middle to make it look more presentable.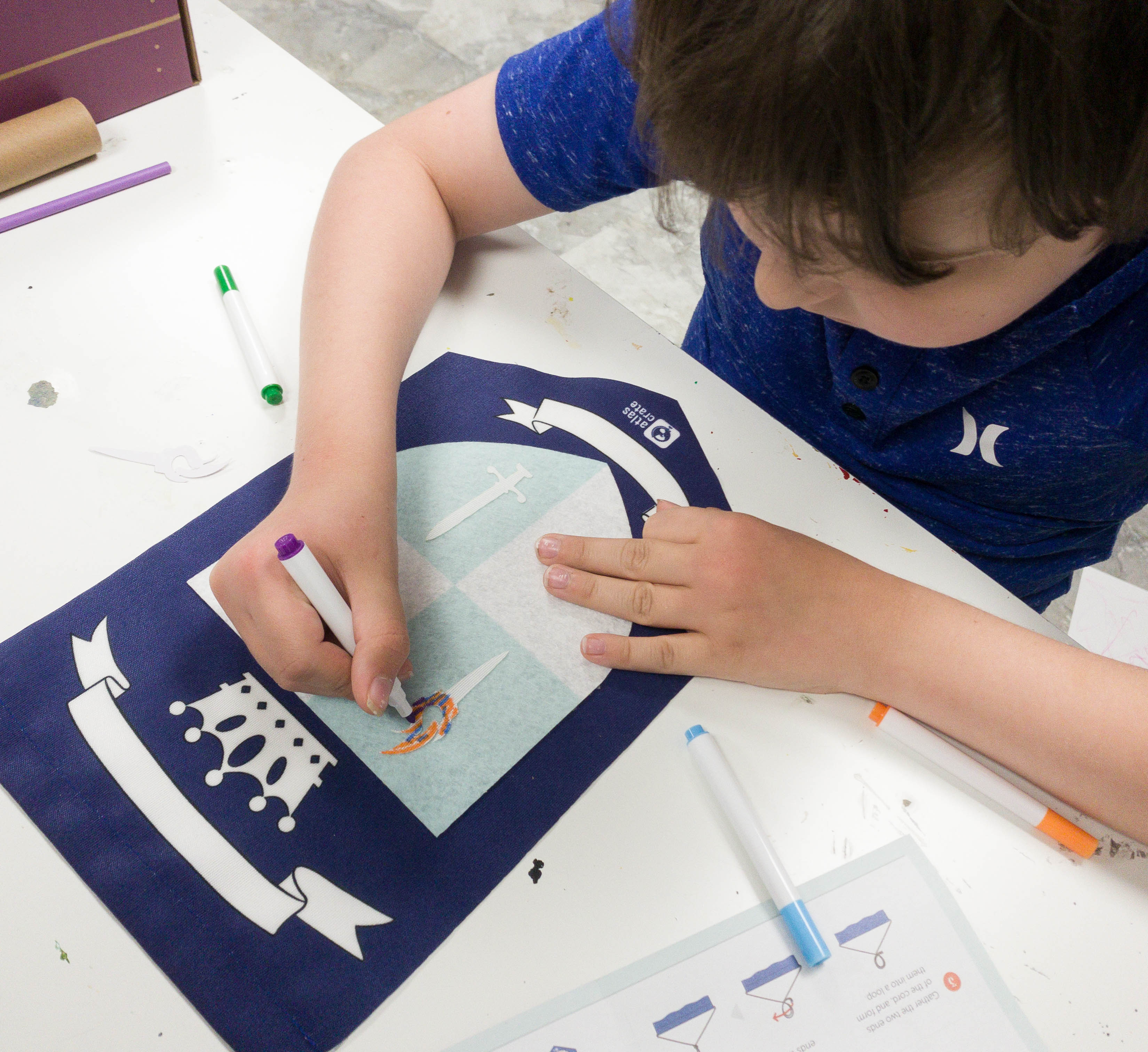 Next, he colored the symbols in the shield using colored markers.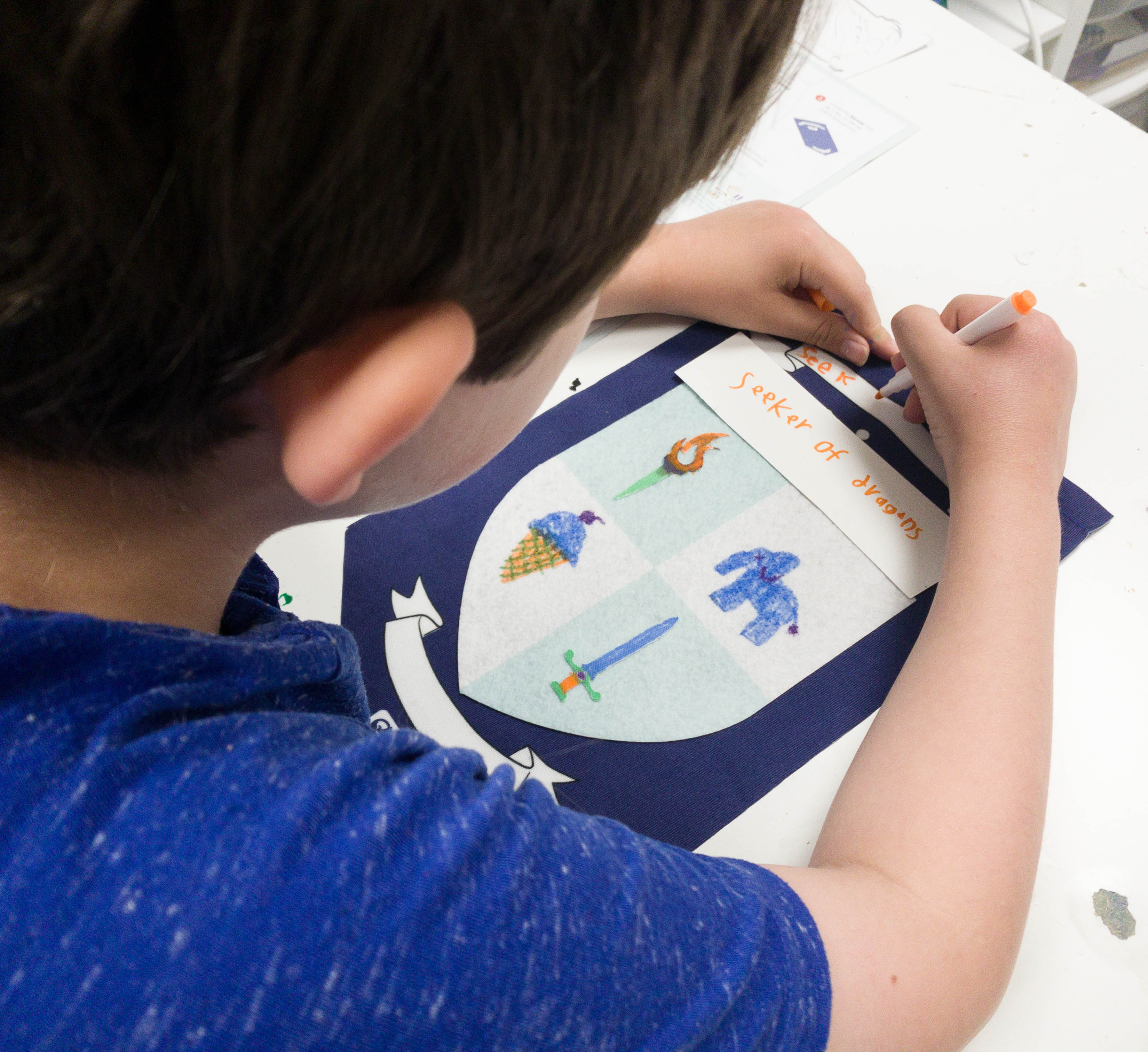 It looked great after applying all the colors!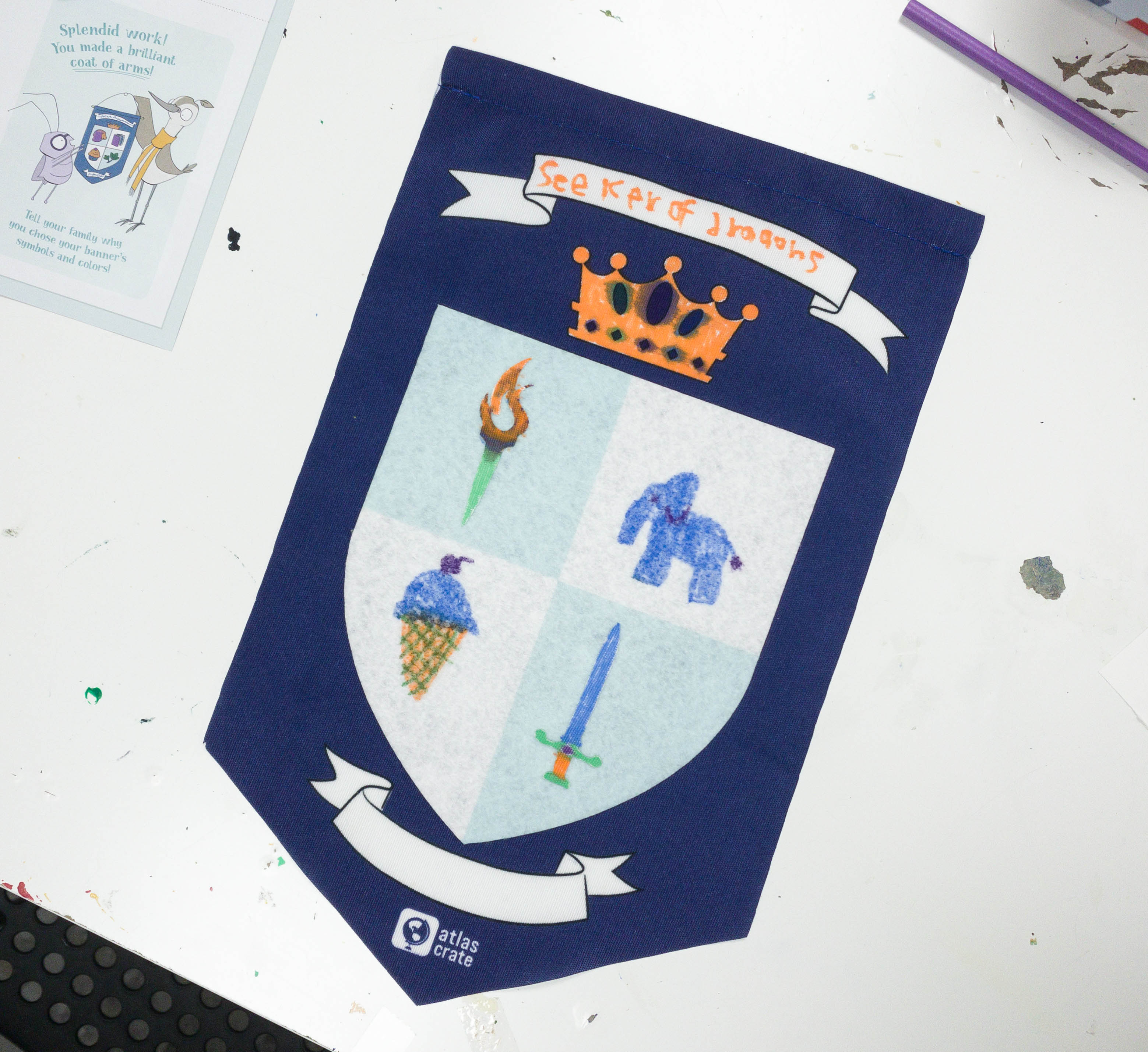 Just like a traditional coat of arms, my son wrote a name to identify himself. He's the "Seeker of Dragons"!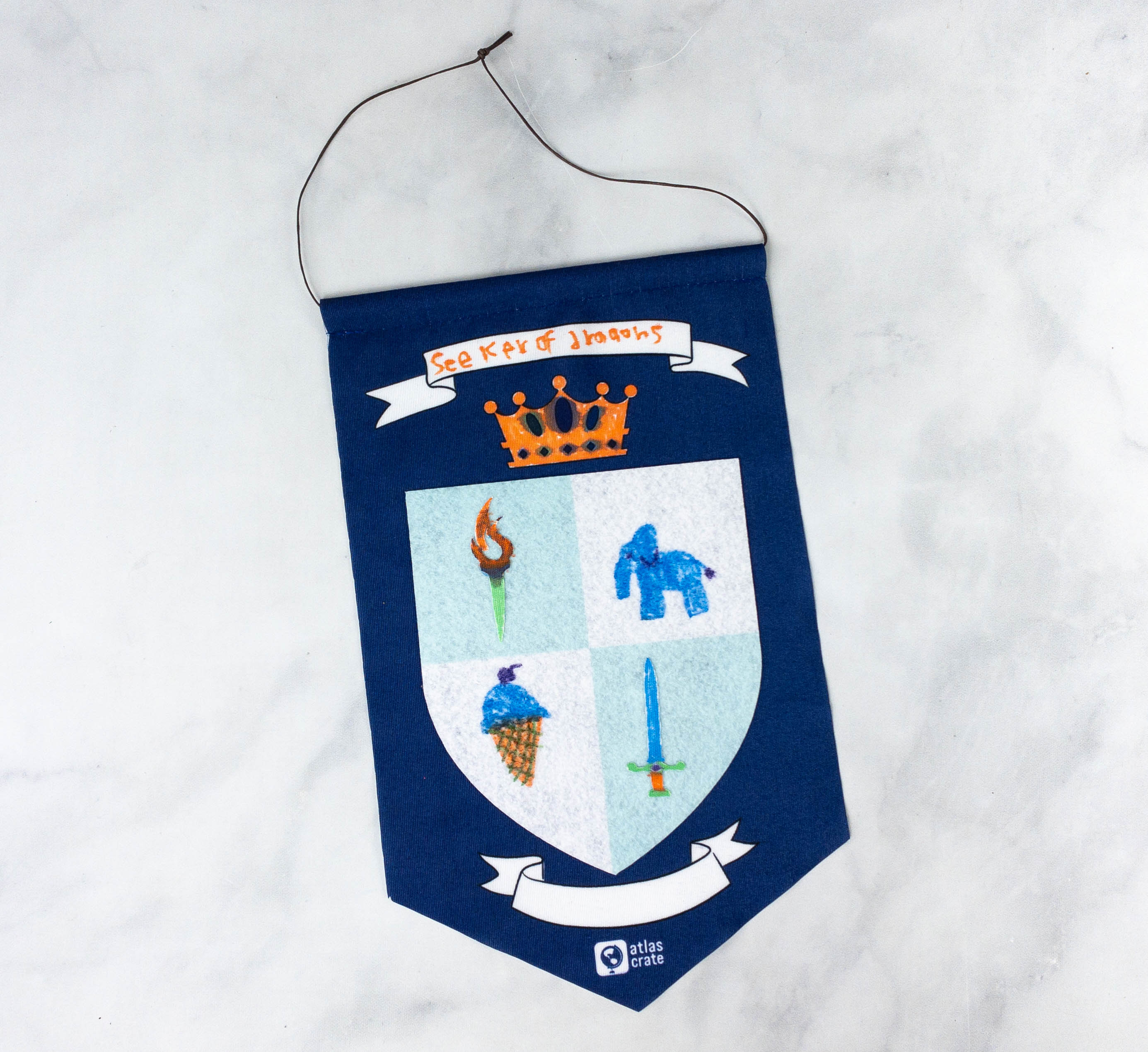 This is the finished product and it looks so nice!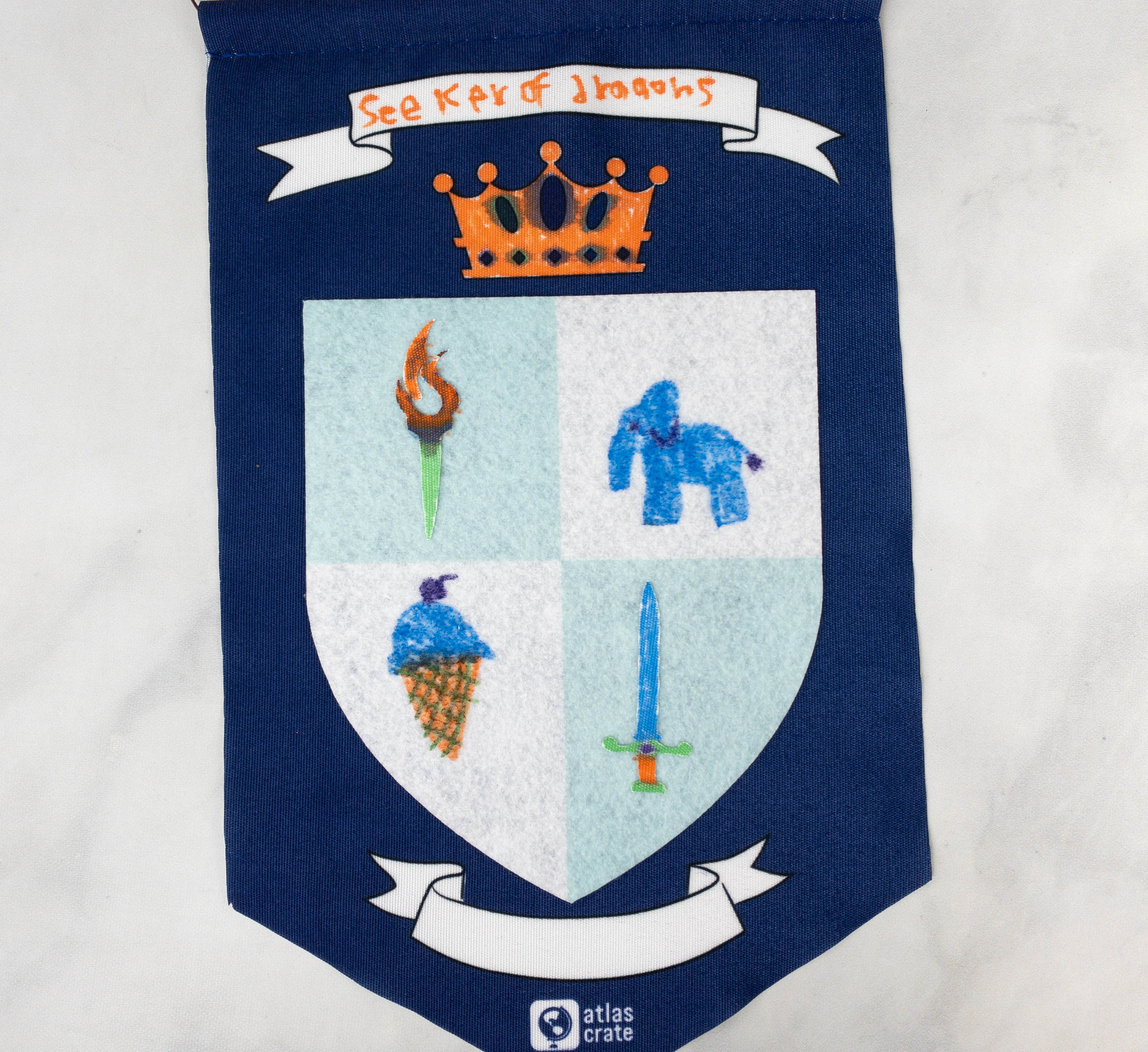 This would make a great decor when hung on a wall!
Activity #2: Big Ben. For the next activity, my kids made a model of the famous clock tower in London, the Big Ben!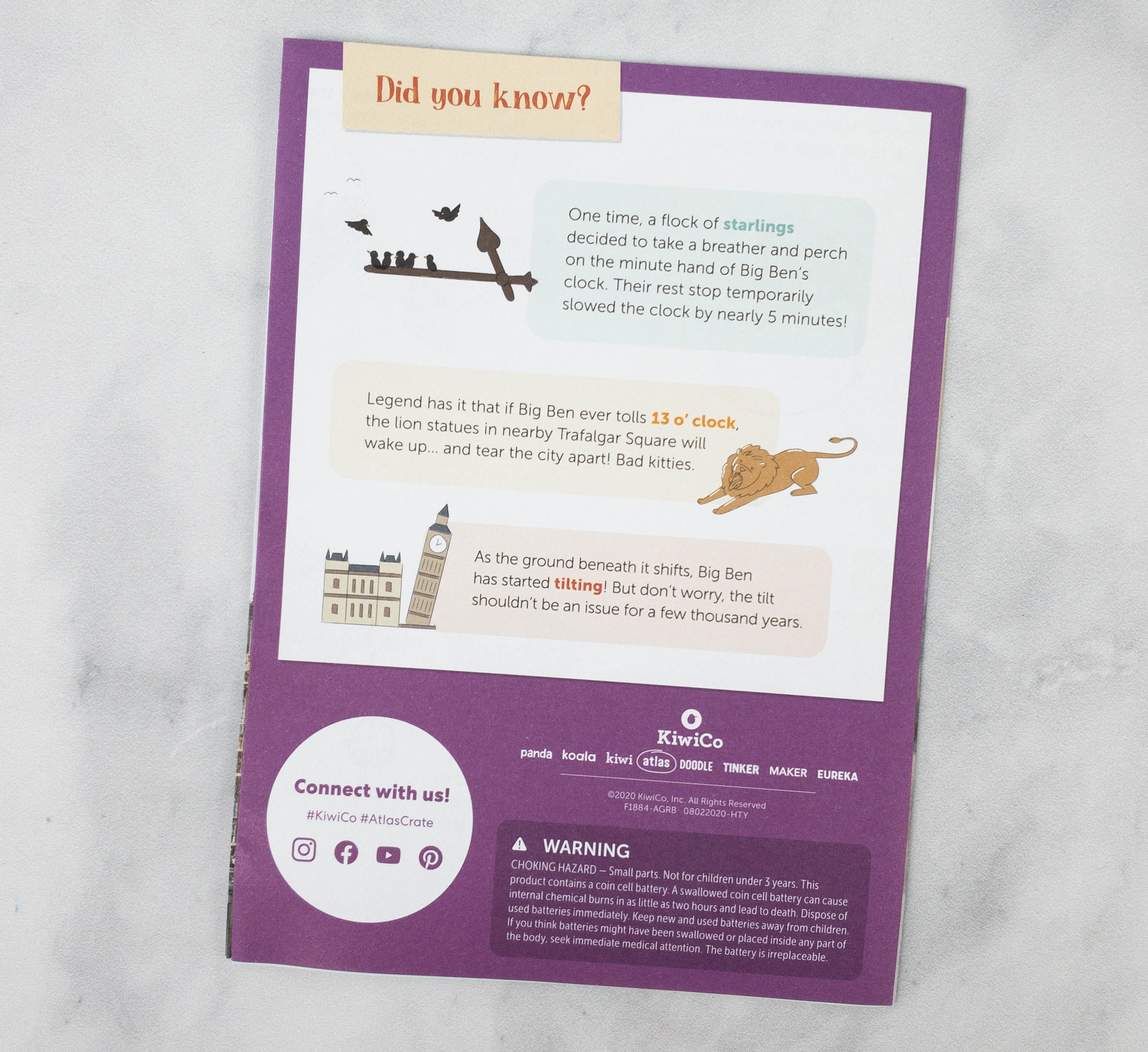 Here's a fun story about the tilting of the tower!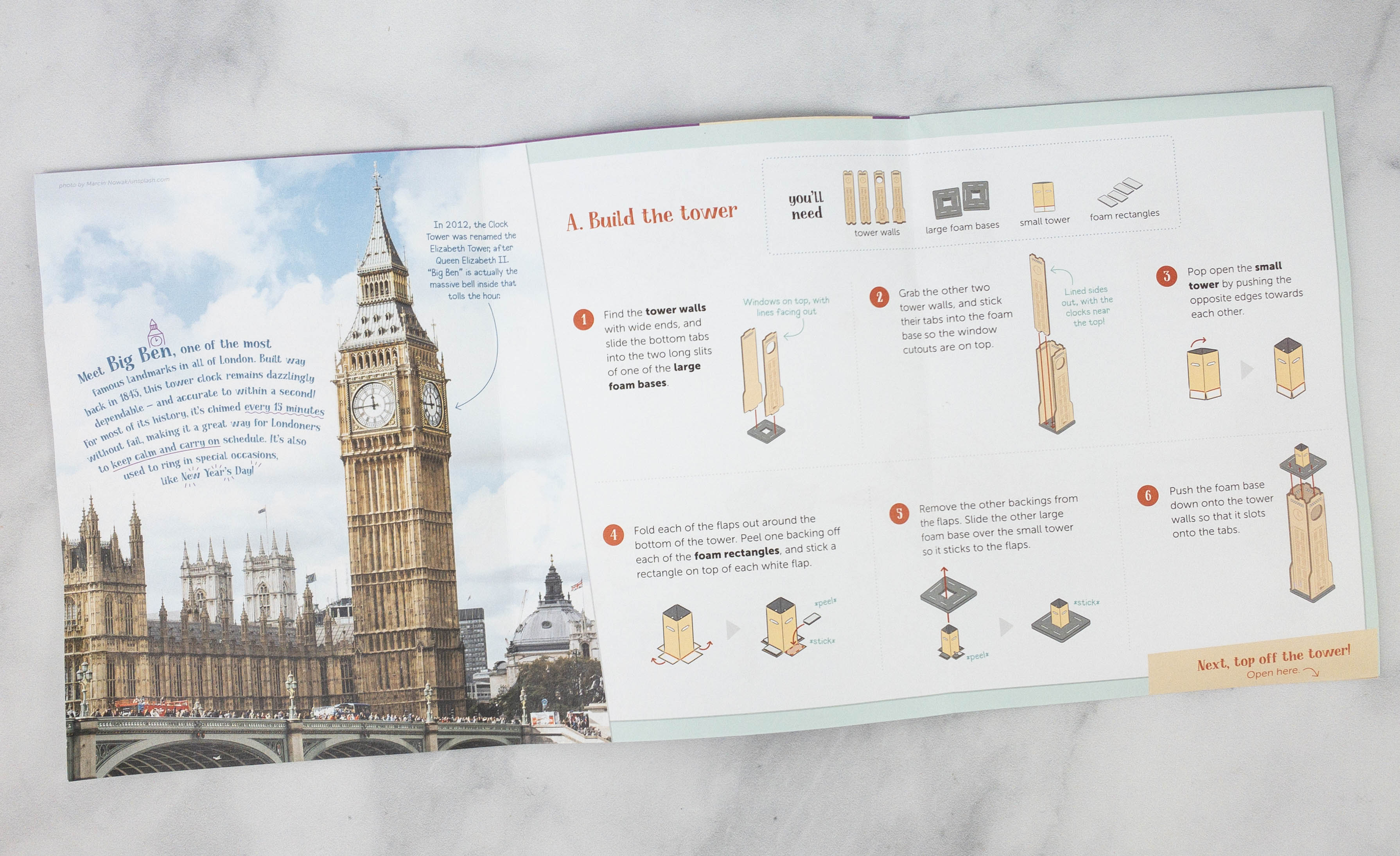 Meet Big Ben, one of the most famous landmarks in all of London. Built way back in 1843, this tower clock remains dazzlingly dependable – and accurate to within a second! For most of its history, it's chimed every 15 minutes without fail, making it a great way for Londoners to keep calm and carry on schedule. It's also used to ring in special occasions, like New Year's Day!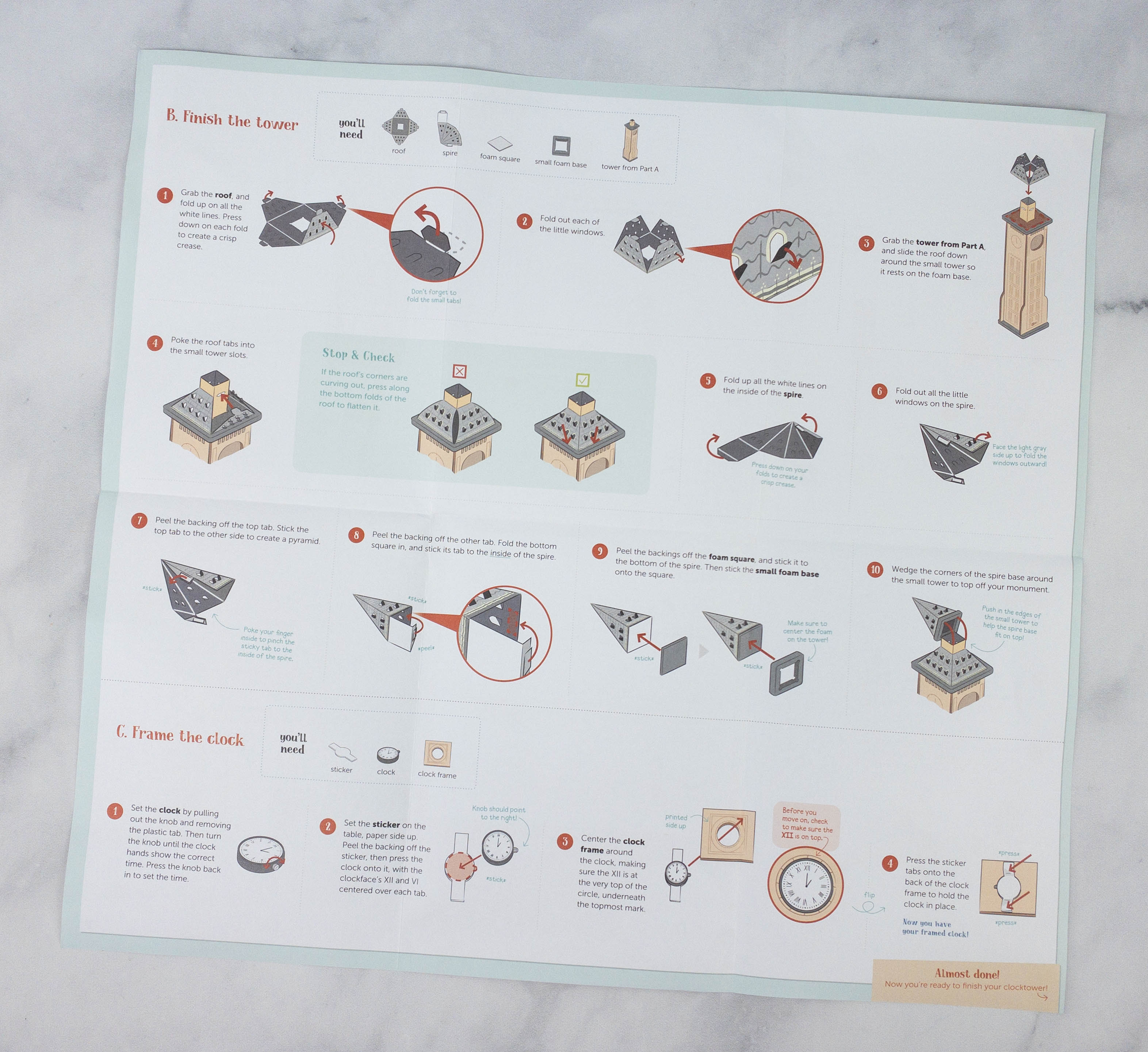 The instructions are kid friendly. As always, it includes illustrations that make it easy to know if you're doing the right thing.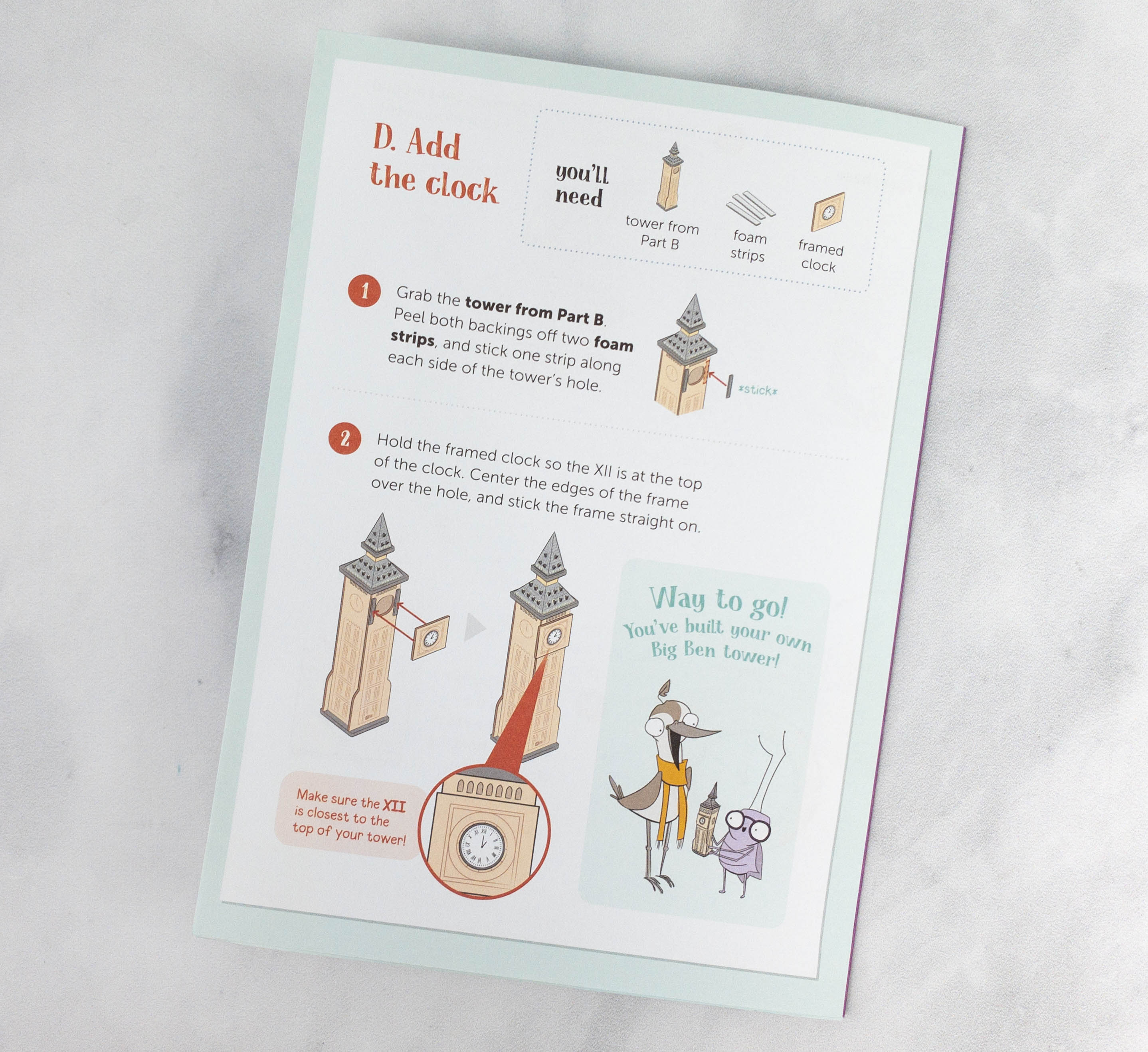 The model even includes a real clock attachment.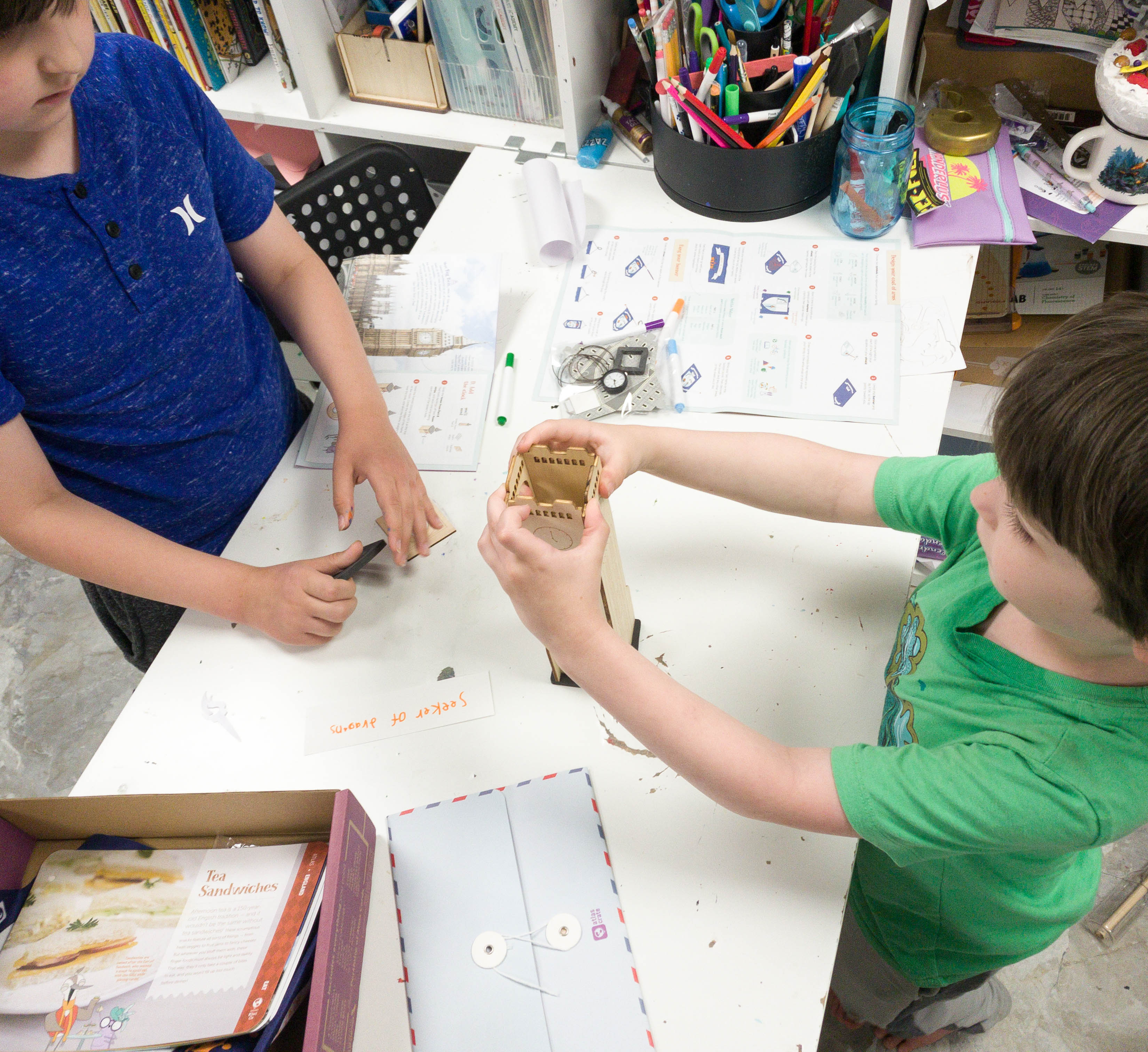 My sons built the tower together!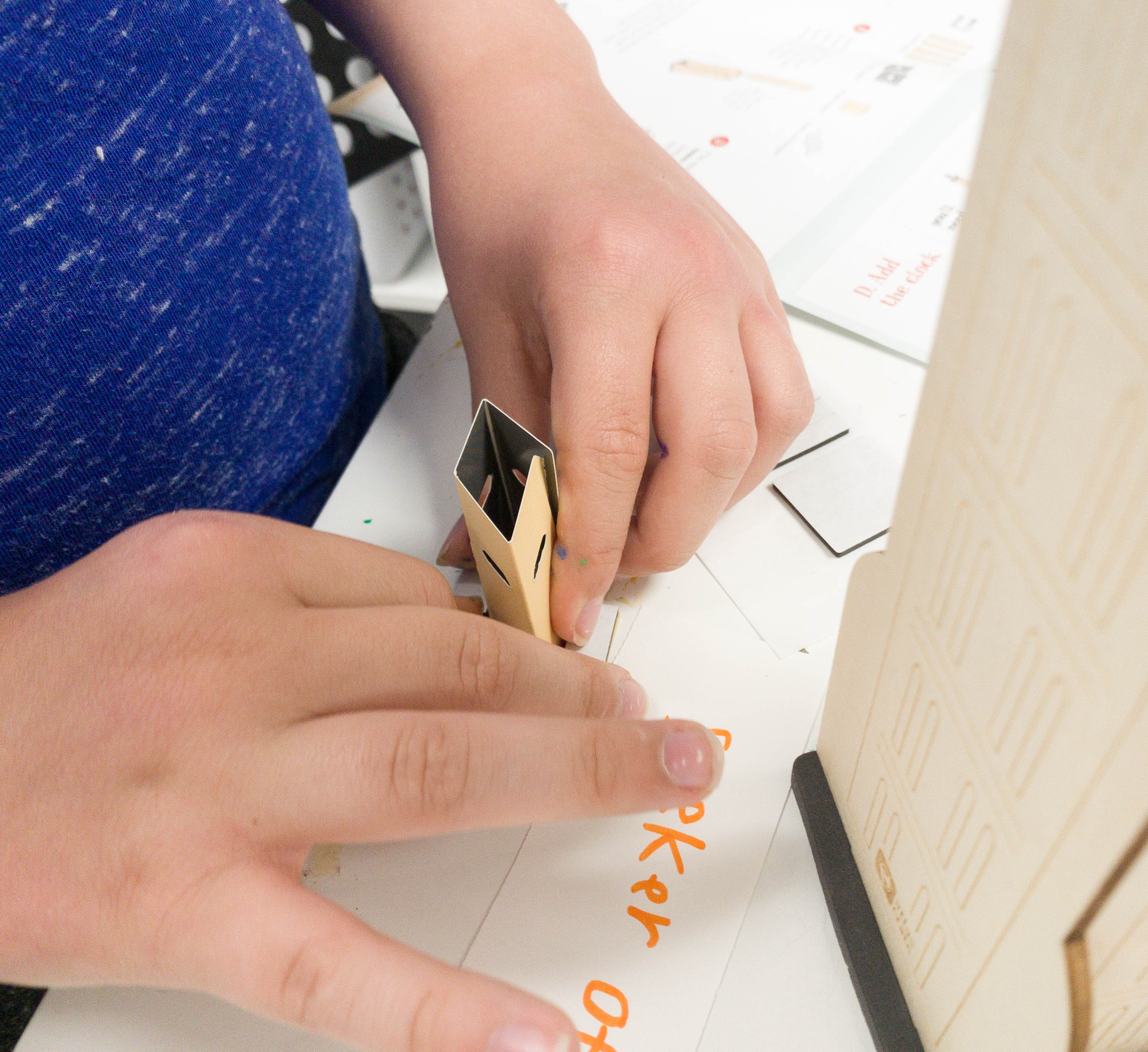 The tower has small parts that needs to be assembled carefully.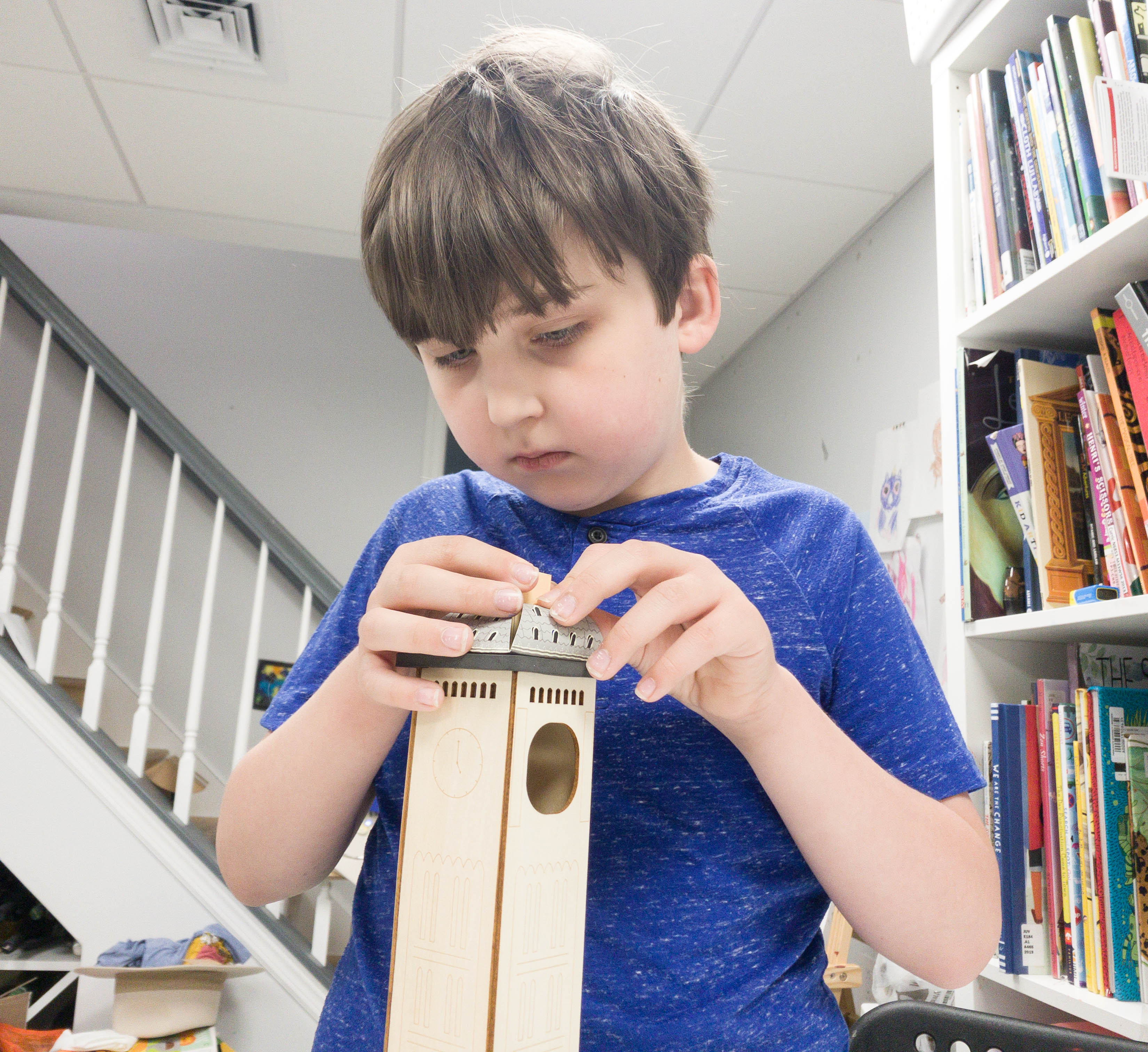 The clock tower is starting to take shape. Just a few more parts and their Big Ben will be operational!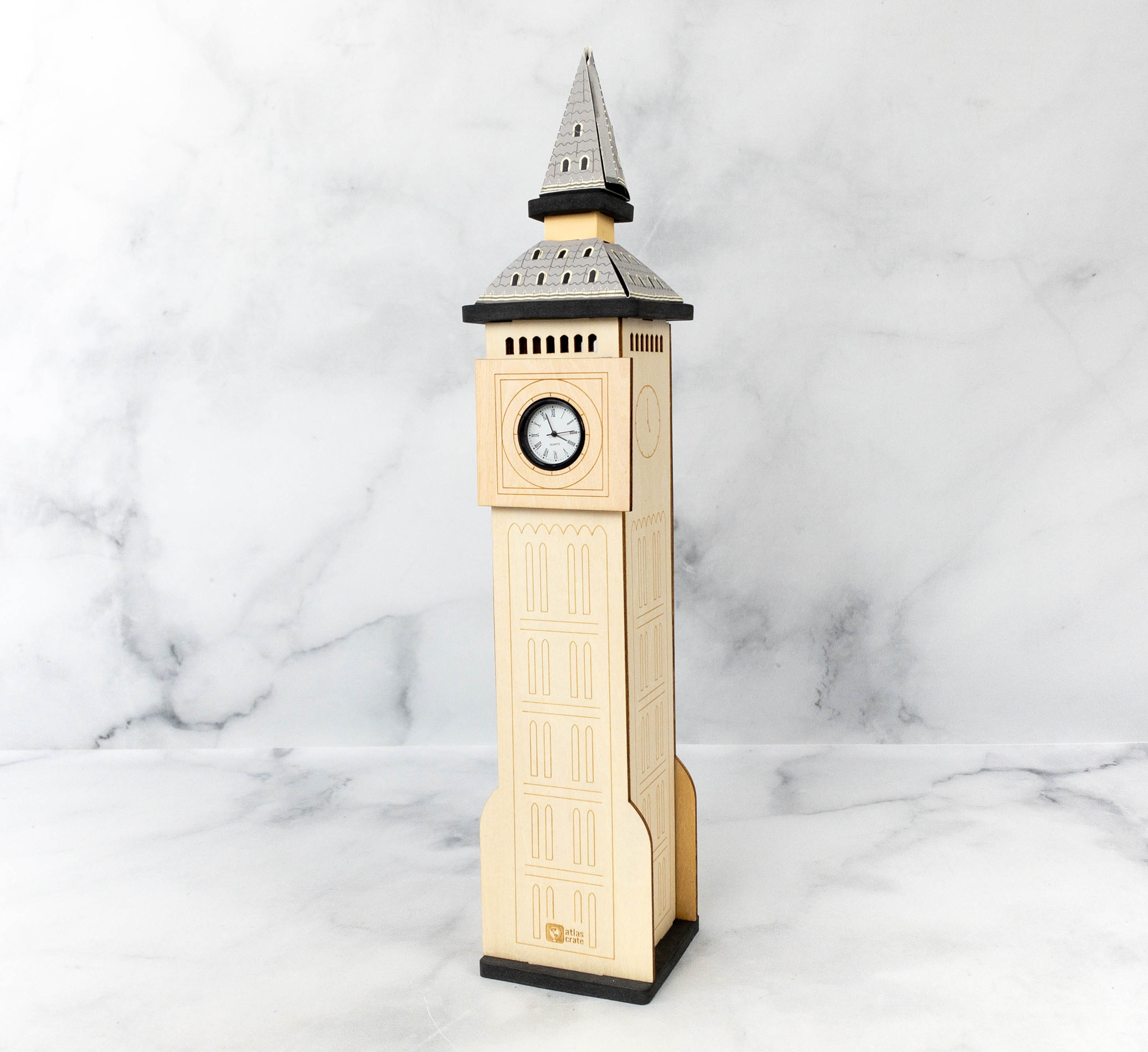 This is my kids' finished Big Ben model. It looks great!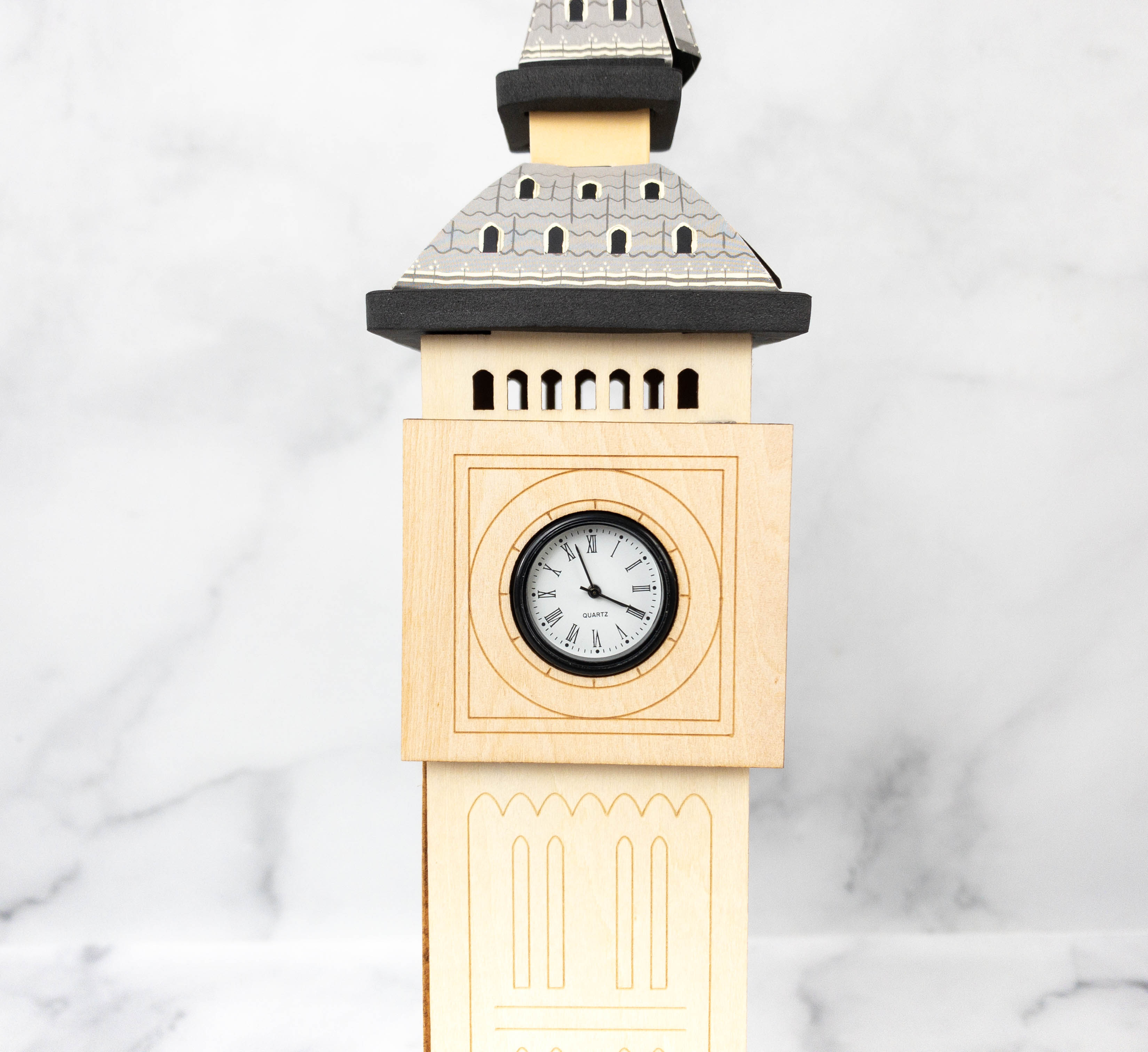 Making the Big Ben clock tower was fun. This is a nice item that can be displayed at home as well.
Atlas Crate is a fun activity box that focuses on geography and culture. This month, the subscription box took my kids to an exciting adventure in England! They had fun learning about the country's history, culture, landmarks, and popular personalities through the booklet. Of course, they also enjoyed making their own coat of arms and building a Big Ben model. These age-appropriate activities even helped enhance their creativity and their problem solving skills! If you want to introduce kids to different countries and cultures, this is a good way to start. Materials for the main projects are included and instructions are included, and the booklet is always jampacked with information! My 6 year old has recently been taking the big book of previous cards and poring through it, too – the kids get a lot of benefit from going back and "revisiting" where they've been!
What do you think of KiwiCo's Atlas Crate?