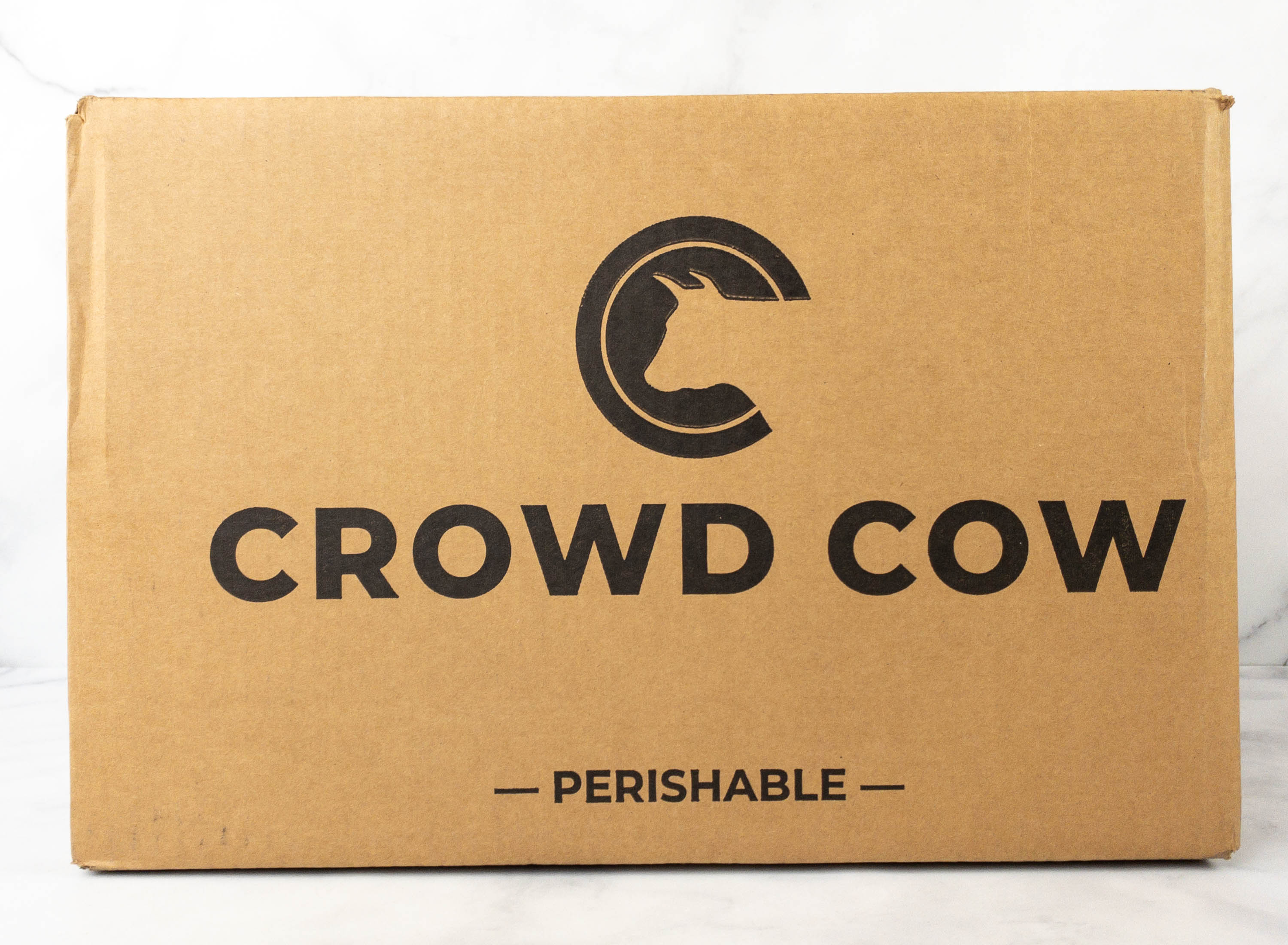 Crowd Cow offers a build-your-own meat and seafood boxes subscription, featuring proteins from independent and sustainable sources. Crowd Cow's philosophy is to create a connection between the farmer and the customer, so you'll always know where your meat is sourced. All Crowd Cow meats are 100% free of artificial growth hormones and receive no unnecessary antibiotics.
By showcasing the farmers' stories and selling beef one cow at a time, Crowd Cow lets you be more connected to your food source.

Taking the mystery out of meat, we empower you to learn about the products available and order specific quantities and cuts of the best dry-aged, flash frozen beef to be delivered straight to your door.
The selection includes grass-fed beef, pasture-raised beef, heritage pork, all natural pork, free-range chicken, free-range organic chicken, truly-pasture raised chicken, sustainably-sourced seafood, and wagyu. You'll become a member automatically on your first order. The default frequency of shipments is monthly, but you can change it depending on your preferences. What you'll receive in each box is also up to you! Recurring boxes get 5% off every single box plus free shipping at $99. The order minimum is $50.
DEAL: Get FREE Bacon for the life + FREE Crowd Cow membership with $99 minimum order! That's 12 oz pack of thick-cut, heritage pork bacon from Pederson's farm in your first and upcoming boxes! Deal applies automatically, just use this link to grab the deal.
What kinds of meats does Crowd Cow offer?
They focus on craft beef, pork and chicken, along with sustainable seafood. You can shop by cut or by farm, and customize the box exactly how you'd like it – whether it's a mix of sources or all one kind.
Do you love steak? Great, Crowd Cow has it all! Do you love all the meats? Great, because they have those too! Here's a sampling of items and prices from this online meat delivery service:
Everyday basics
Pasture-Raised Chicken Breast Starts at $9.99 or $9.49 (Members)
Flat Iron Steak Starts at $11.00 or $10.45 (Members)
Wild Caught Gulf Shrimp $11.50 or $10.92 (Members)
Heritage Bone-In Pork Chops Starts at $12.49 or $11.86 (Members)
Fish – Fish, Seafood, Shellfish, Smoked, and Curated Boxes
Wild Alaskan Halibut$ 15.00 or $14.25 (Members)
Wild Mahi Mahi Portions $17.50 or $16.62 (Members)
Icelandic Arctic Char $20.00 or $19 (Members)
Wild Alaskan Golden King Crab $130.00 or $98.80 (Members)
Chicken – Pasture-Raised & Organic Free Range
Pasture-Raised Chicken Wings Starts at $6.99 or $6.64 (Members)
Pasture-Raised Ground Chicken Starts at $12.00 or $11.40 (Members)
Whole Chicken Starts at $15.99 or $12.92 (Members)
Beef – Grass-Fed, Pasture-Raised, and Pasture-Raised Wagyu Japanese Wagyu
New York Strip Steak 100% Grass-Fed Starts at $20.00 or $19 (Members)
Bone-In Ribeye Steak 100% Grass-Fed Starts at $31.00 or $29.45 (Members)
Wagyu Ground Beef Pasture Raised Starts at $12.25 or $11.63 (Members)
Pork – Heritage Pork, Pork Chops, Bacon, Belly, Tenderloin, Loin, Ground Pork, Ribs, Butt Roasts, Sausage
Chili Relleno Pork Sausage $7.99 or $7.59 (Members)
Ground Pork Sausage $8.49 or $8.06 (Members)
Heritage Pork Tenderloin Starts at $7.50 or $7.12 (Members)
You can also pick up pre-curated boxes, like the Taste of Everything box ($98.59 or $93.66 for Members) with 2 New York Strip Steaks, 2 packs of 100% Grass-Fed Ground Beef, a 12 oz pack of Norwegian Atlantic Salmon, a 1-lb pack of Heritage Sweet Italian Sausage, and 1 Whole Chicken.
Plus, there's lamb, pasture-raised & free-range turkey, pasture-raised bison, game meats (like wild boar and venison), plant-based proteins, sides and desserts, and seasonings and sauces (including cultured butters!) – basically absolutely everything you need to stock your refrigerator absolutely bursting full with gourmet proteins.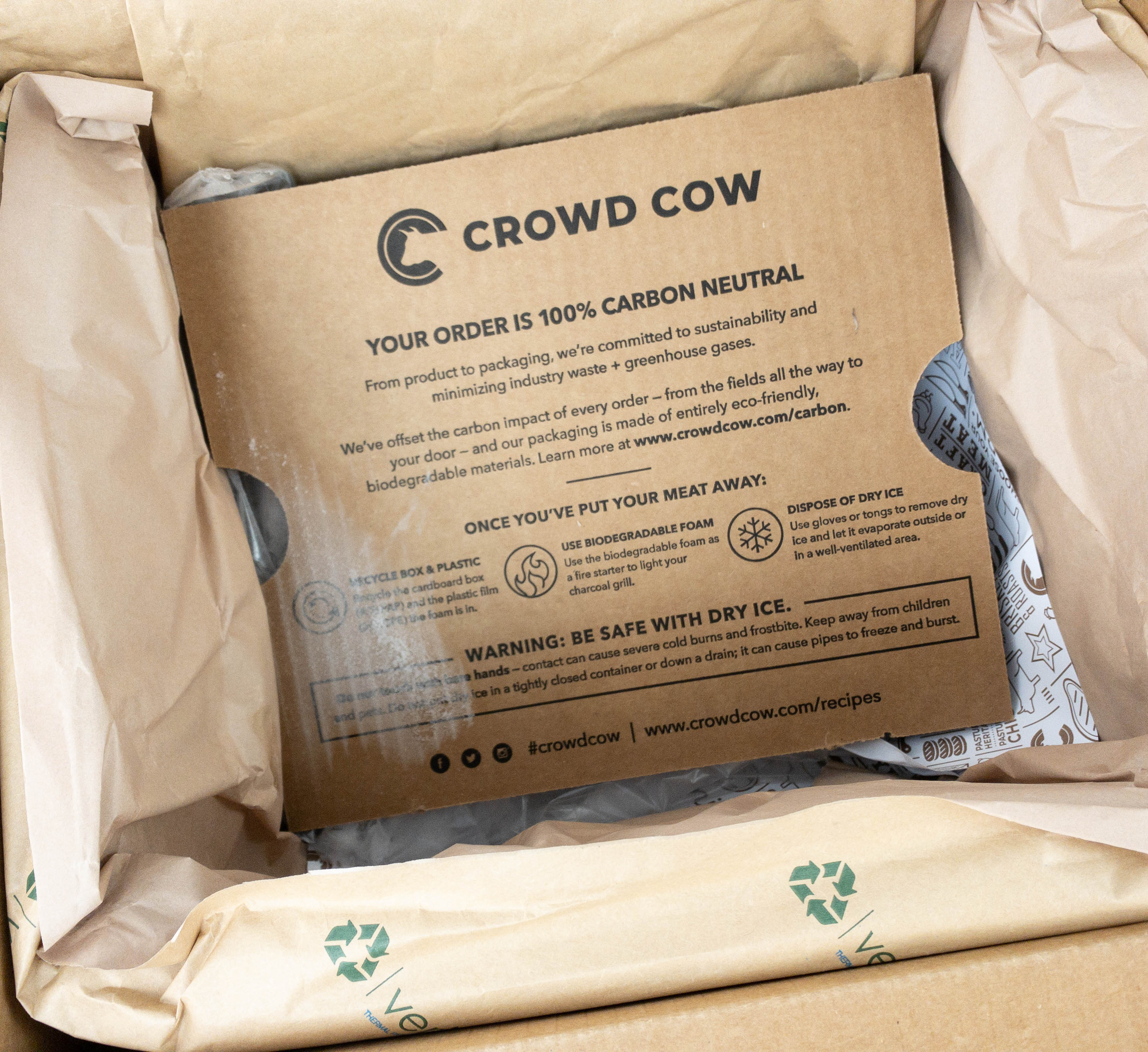 Crowd Cow makes a commitment to offset the carbon impact of every shipment, plus every box is shipped in 100% recyclable and compostable materials!
Their backyard-compostable packaging will biodegrade in less than 60 days in a moist soil environment. You can also dissolve it in water, or cleanly burn it.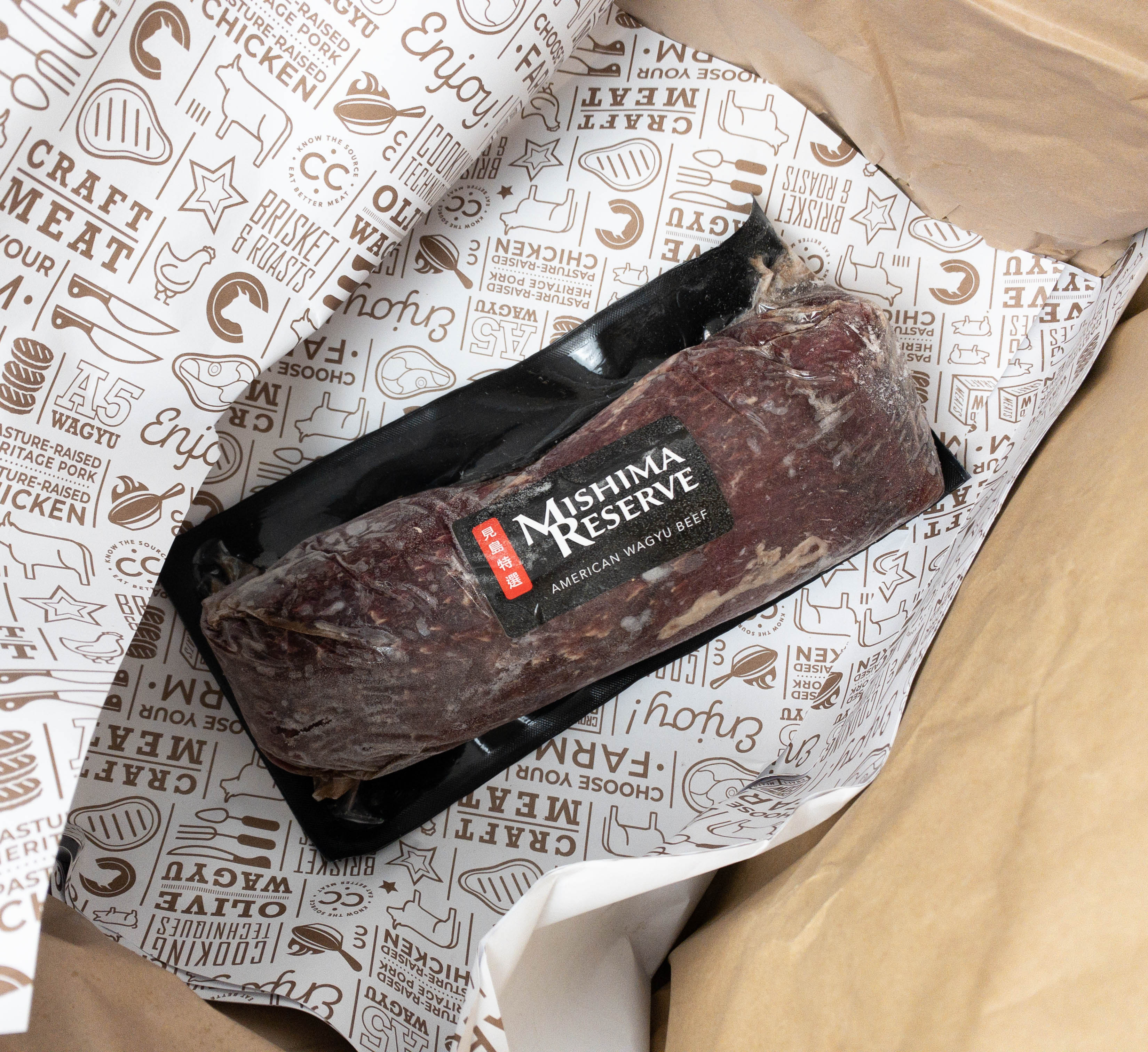 The item was packed with a custom wrapping paper. The meat was vacuum-sealed in plastic and surrounded by dry ice to maintain its freshness and quality. it was frozen solid – no guessing on whether it was OK!
Our premium meat is a Mishima Reserve American Wagyu Beef.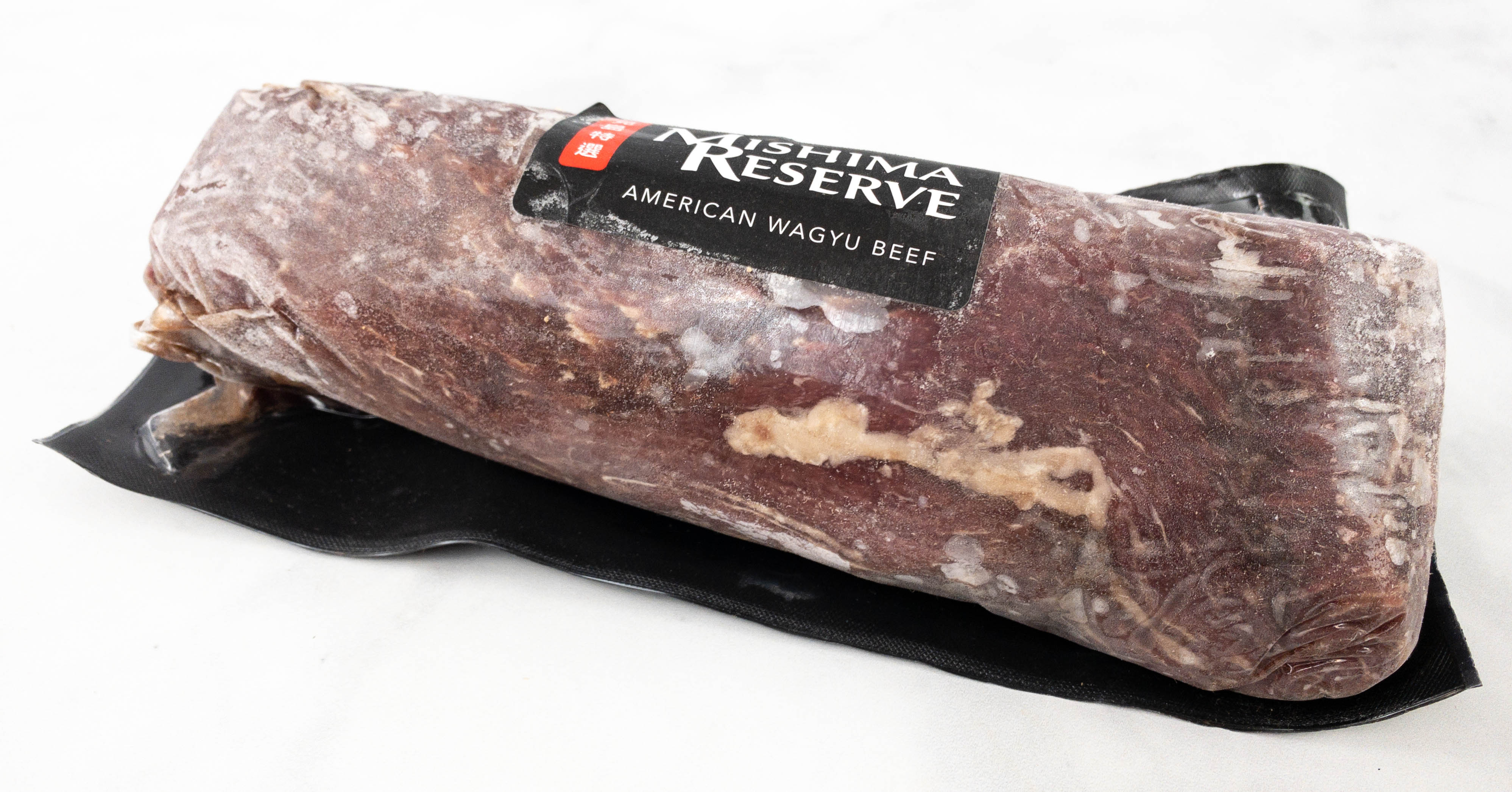 There is a great deal of marbling on the meat, which has a positive effect in terms of tenderness, juiciness, moisture and even its flavor. The roast also has a very rich, deep red color.
This Chateaubriand Roast weighs 2.25lbs. We knew we were in for a treat with a Chateaubriand! This cut is essentially a giant filet mignon, with great flavor and supreme tenderness.
Crowd Cow's Mishima Reserve American Wagyu 2.5 Chateaubriand is $250, or $185.25 for Members.
FYI, this is a little different than the sizing currently available on the Crowd Cow site. That's not a surprise, because these are small producers! But really, subscribe me to this, I will eat a Chateaubriand every month. This roast really highlights the gourmet possibilities with Crowd Cow.
Everything in my box!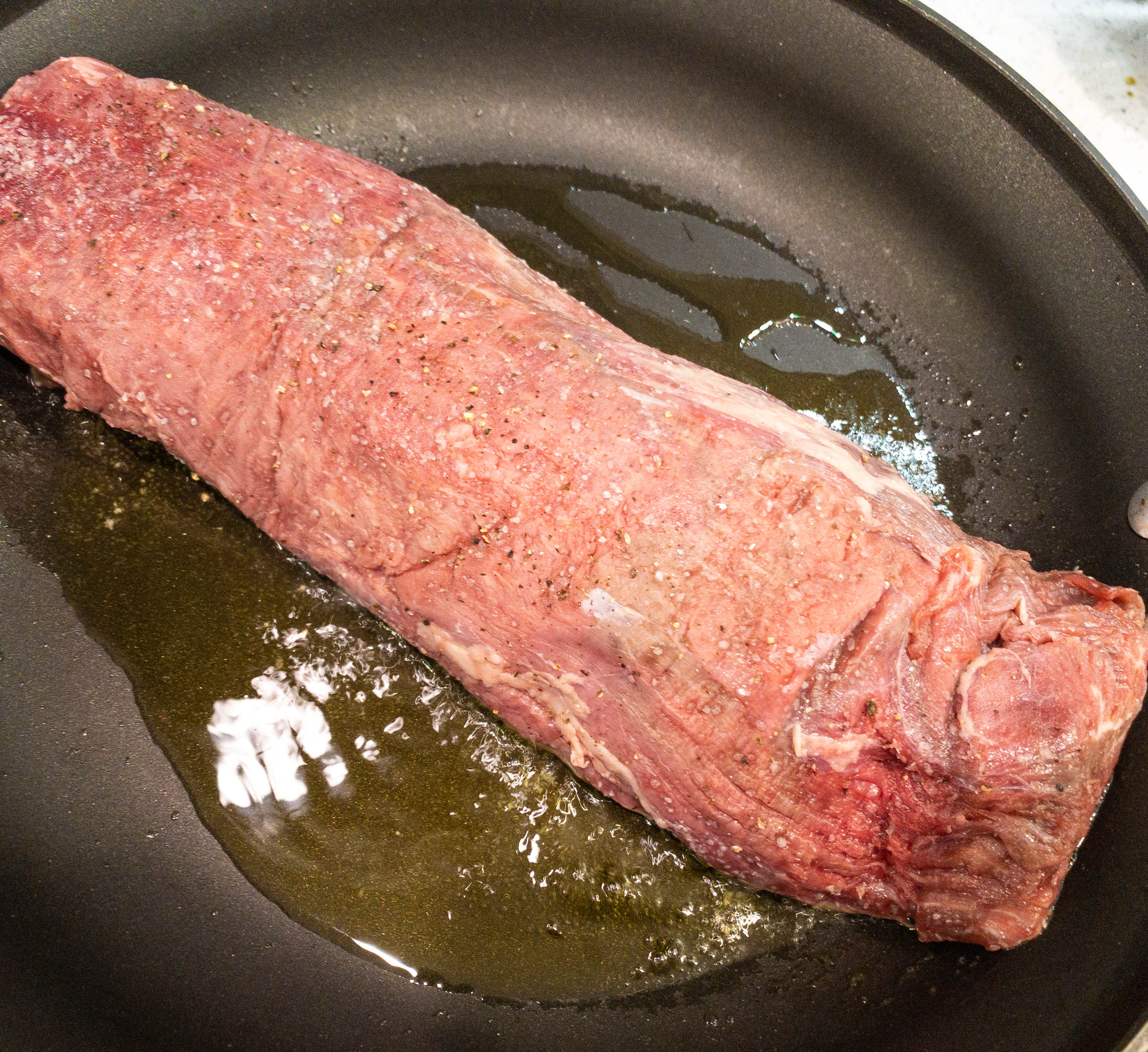 I kept the seasoning simple for this glorious cut of meat, using just salt and pepper. To cook it, I first seared the meat in some olive oil to seal in the juices and add a bit of color into it.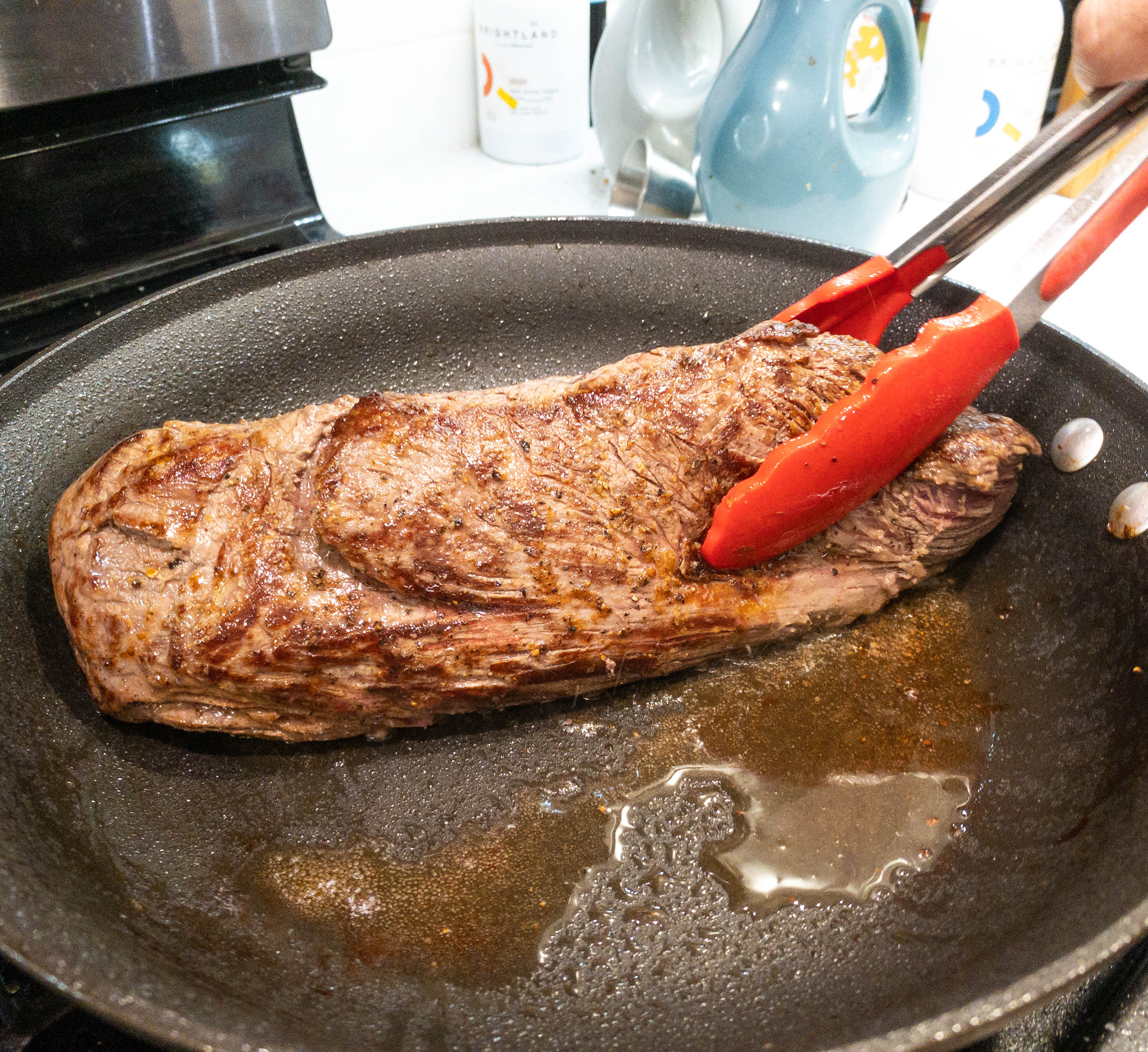 Searing caramelizes the natural sugars in the meat and browns the proteins. The Maillard reaction forms a rich brown crust on the surface of the meat that enhances its flavor.
Next, I placed it in the oven to complete the cooking process.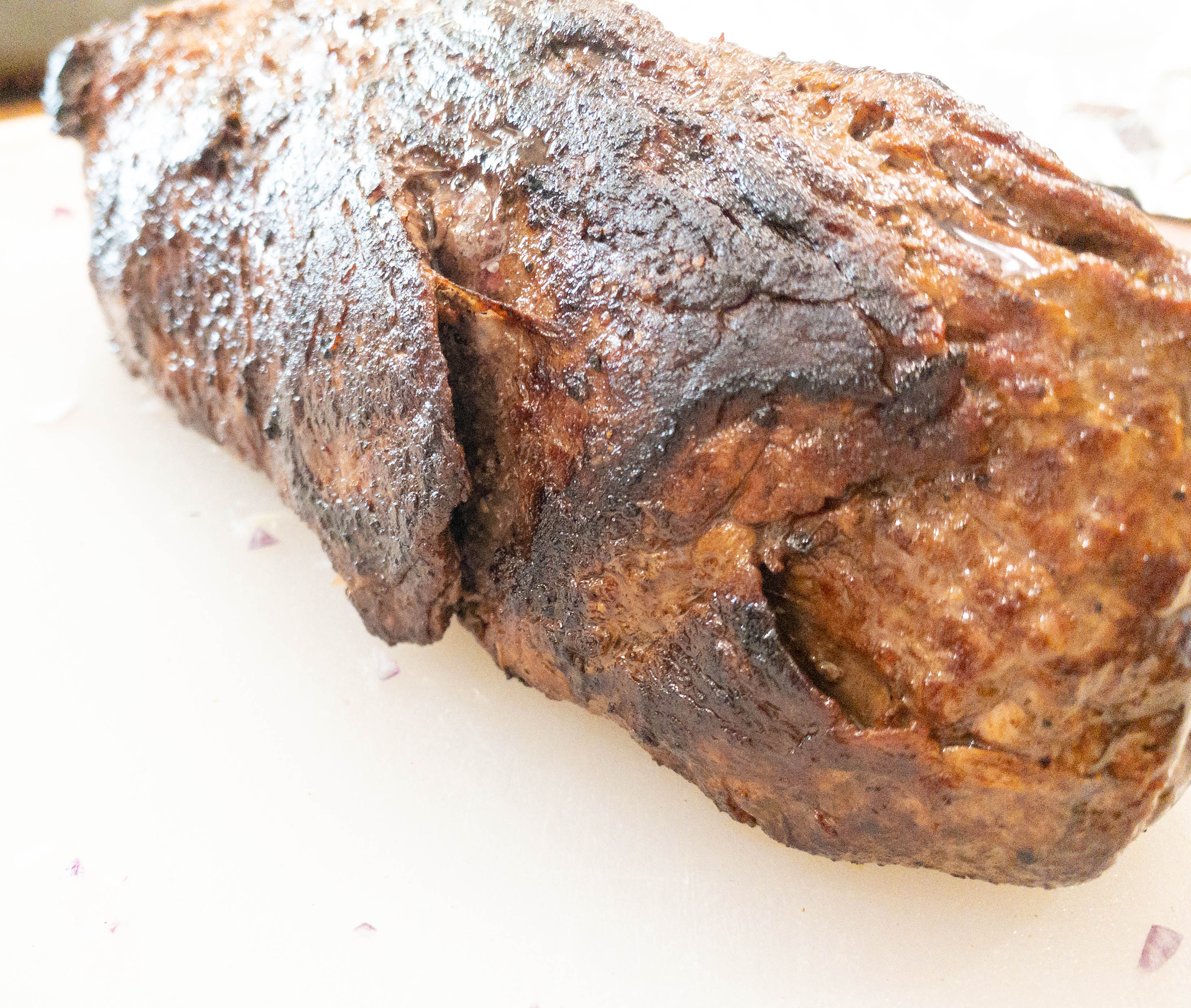 The crust browned up nicely while in the oven!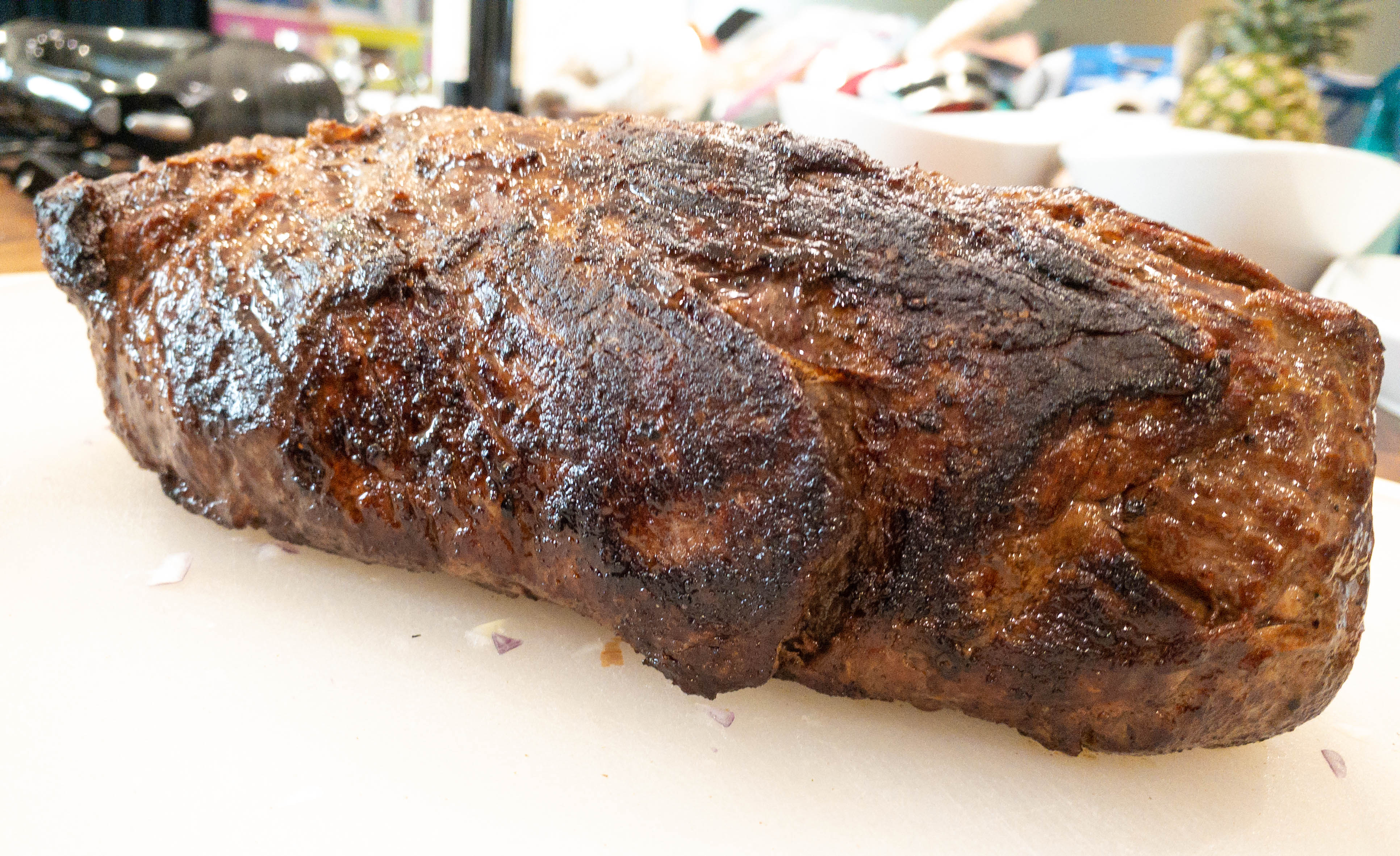 I let the meat rest for a few minutes while I make some sauce and finish the side dishes.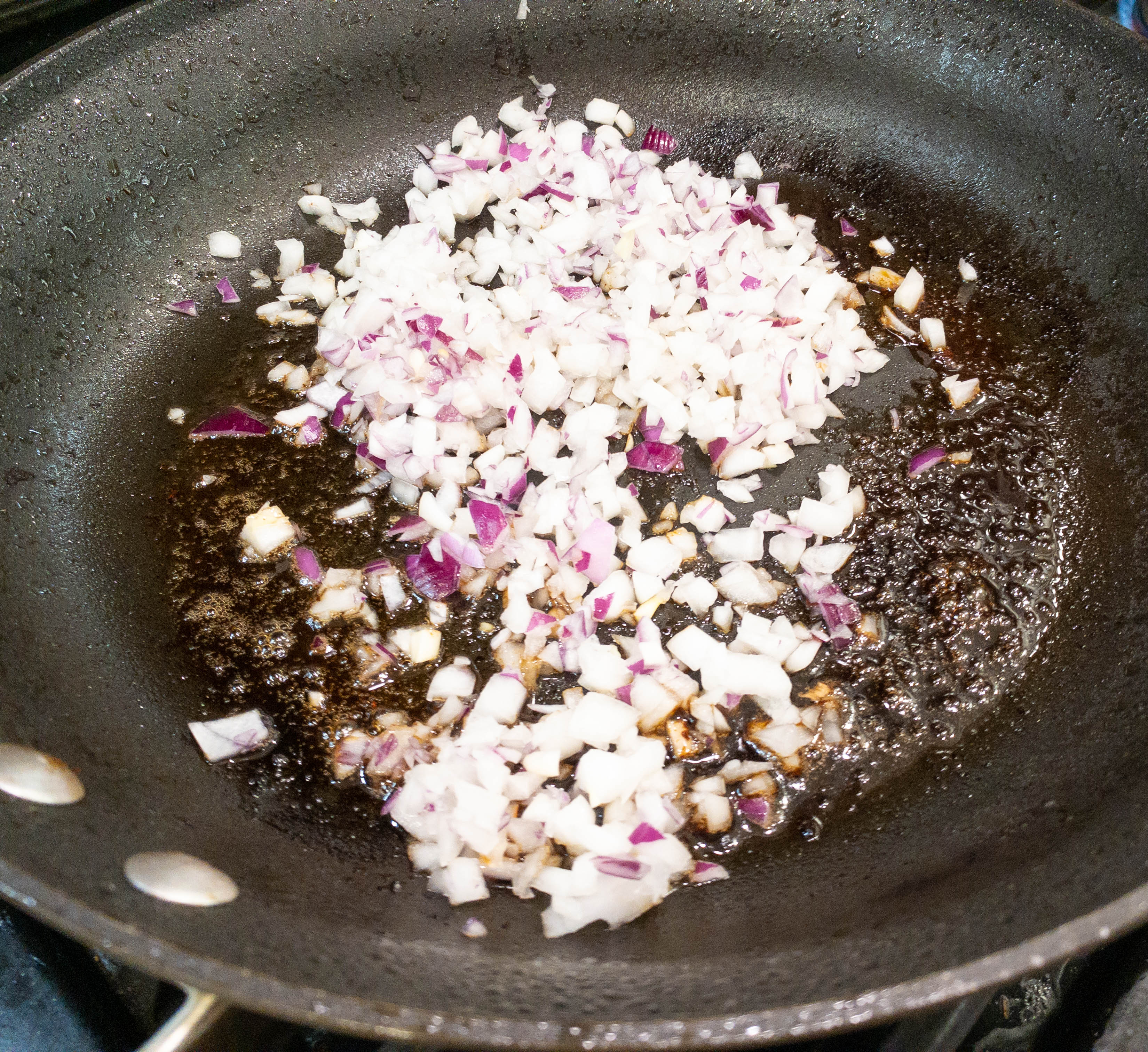 To make a pan sauce, I sautéed some onion right in the same pan used to cook the meat.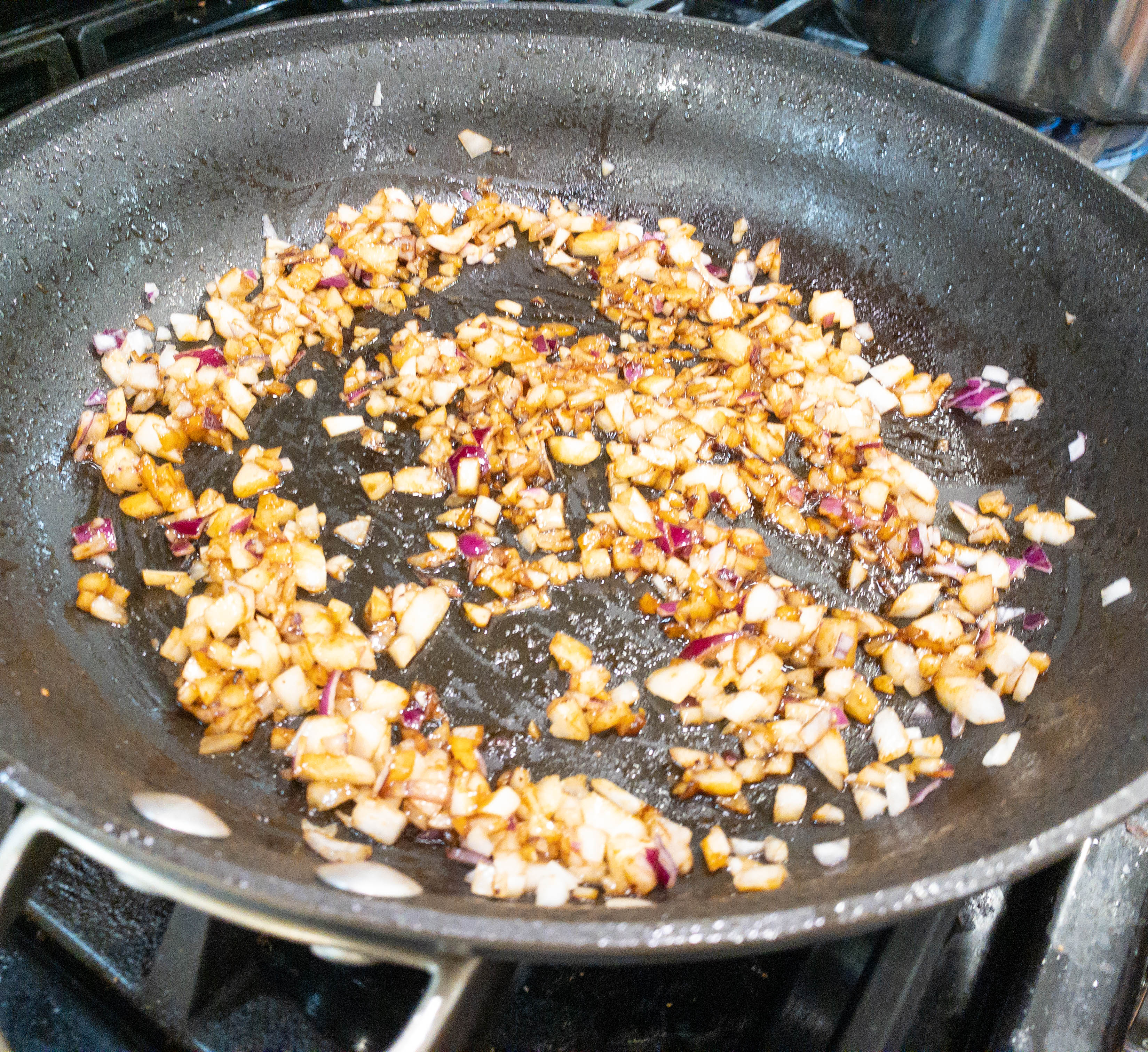 I made sure to scrape all the nice flavor off the pan while cooking the onions.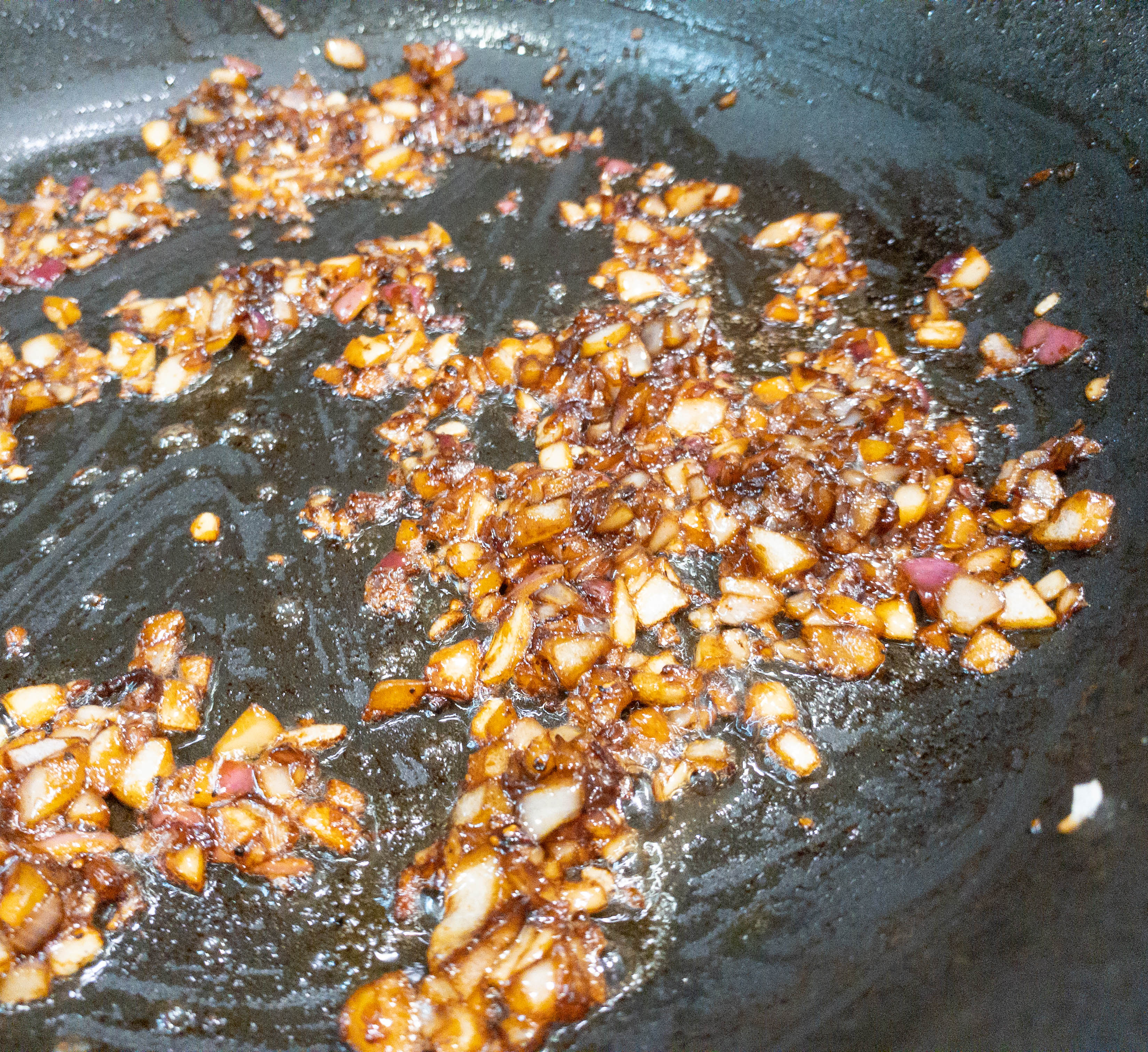 After reaching the color that I want, I deglazed the pan with a splash of wine and some beef broth.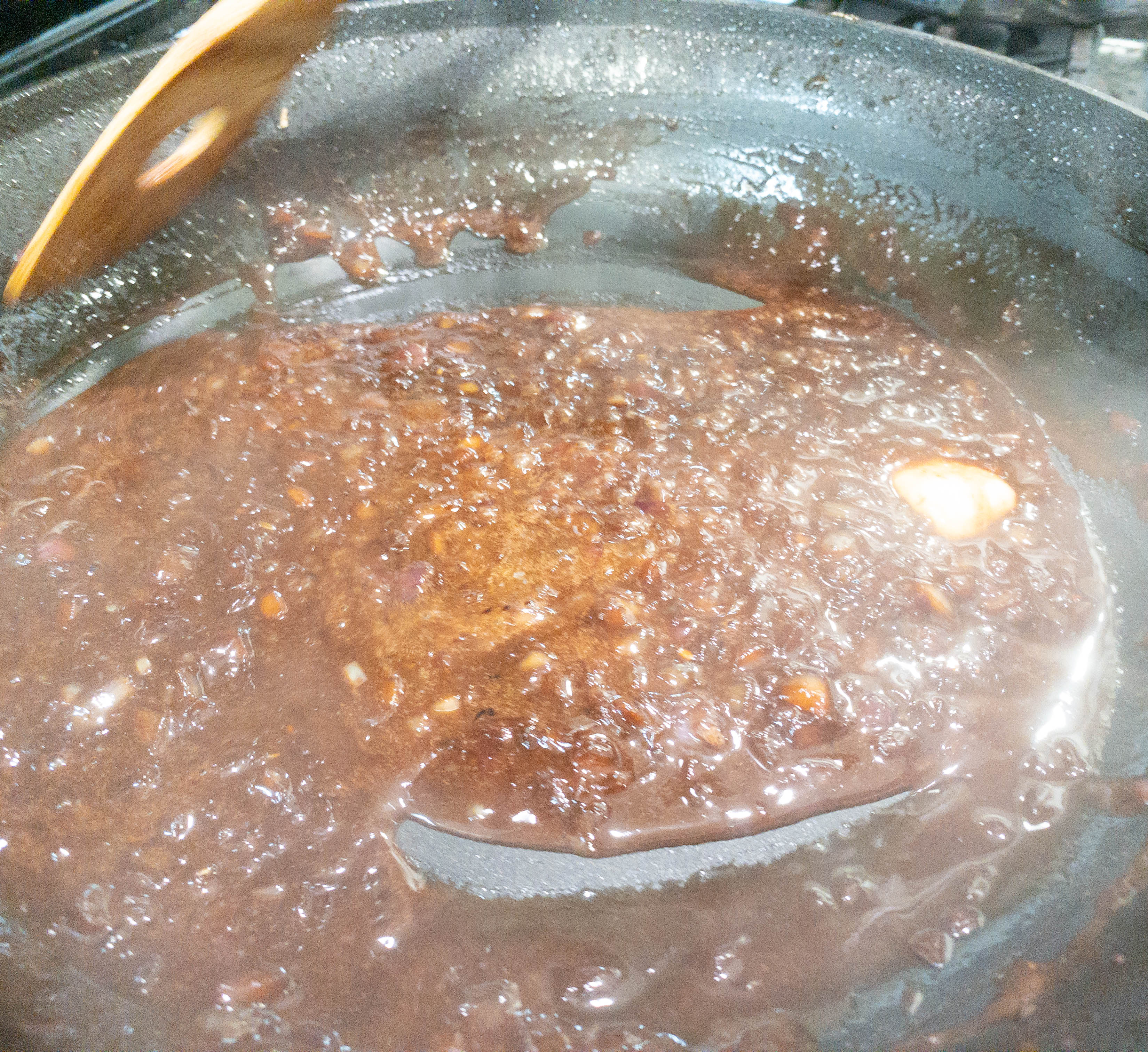 A little butter to finish up gives the sauce a nice velvety texture.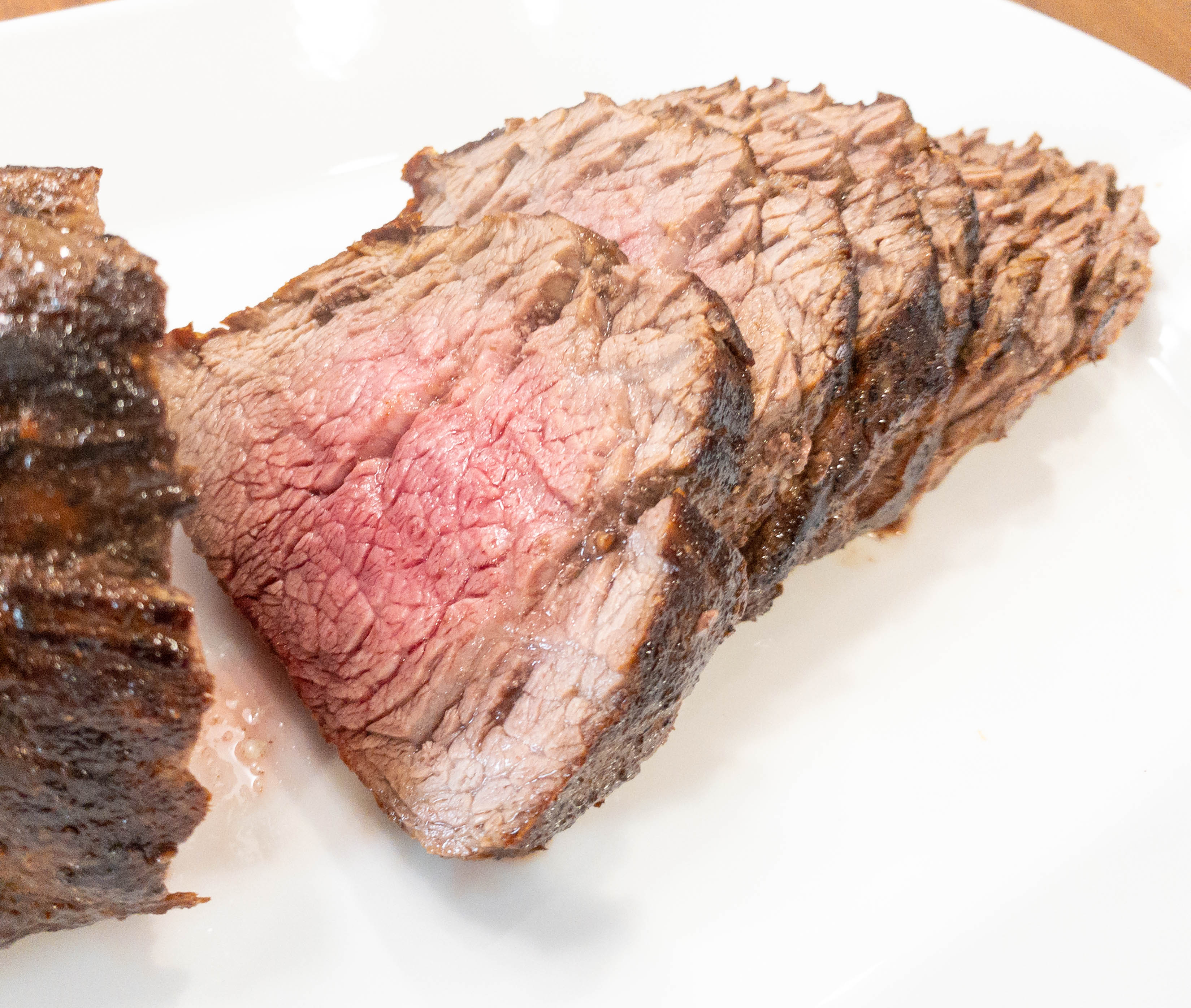 As expected, the meat came out so tender! It was juicy throughout, and every bite was a good one.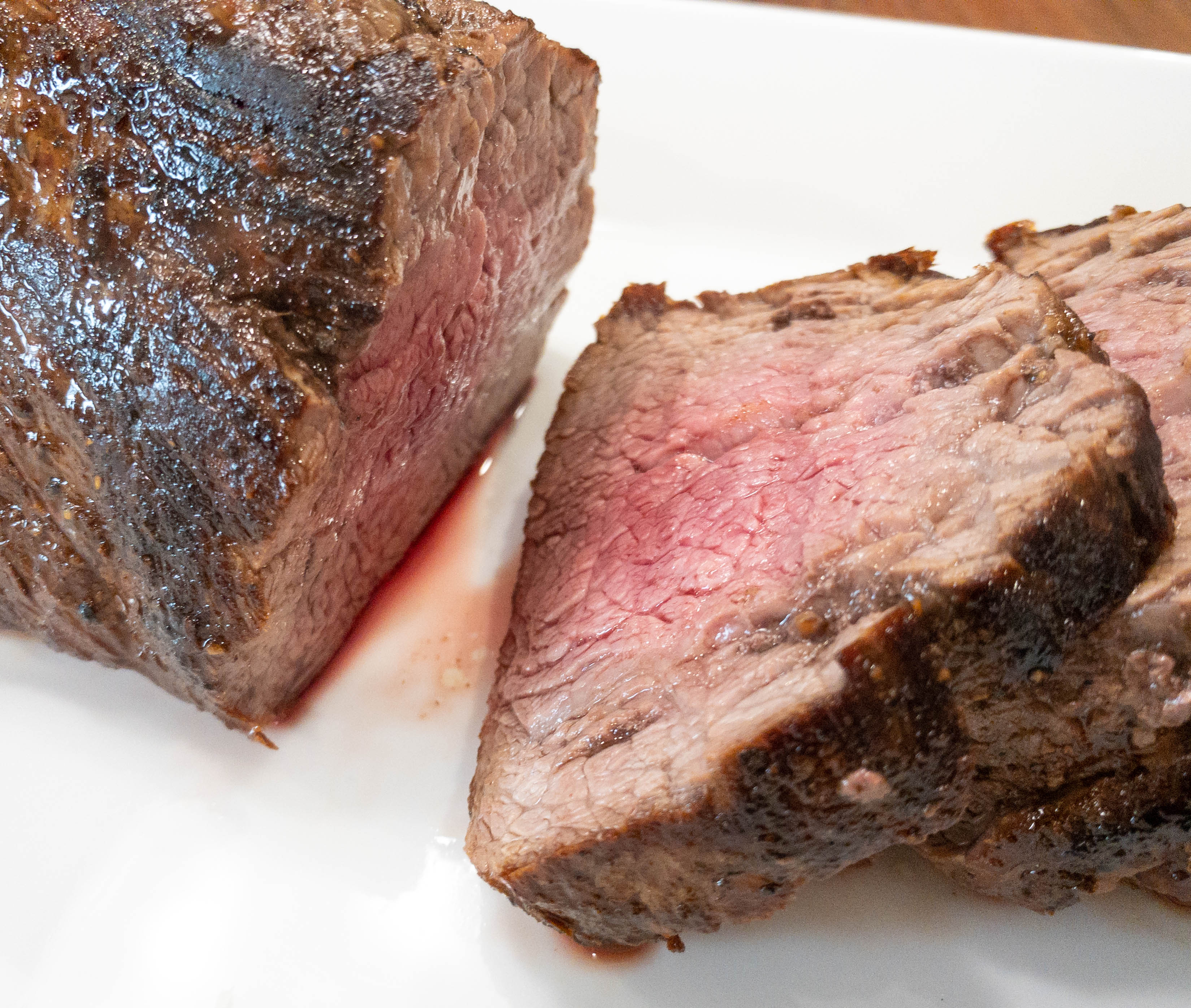 I love my steak medium rare and a bit roasted on the outside, and this is just perfect.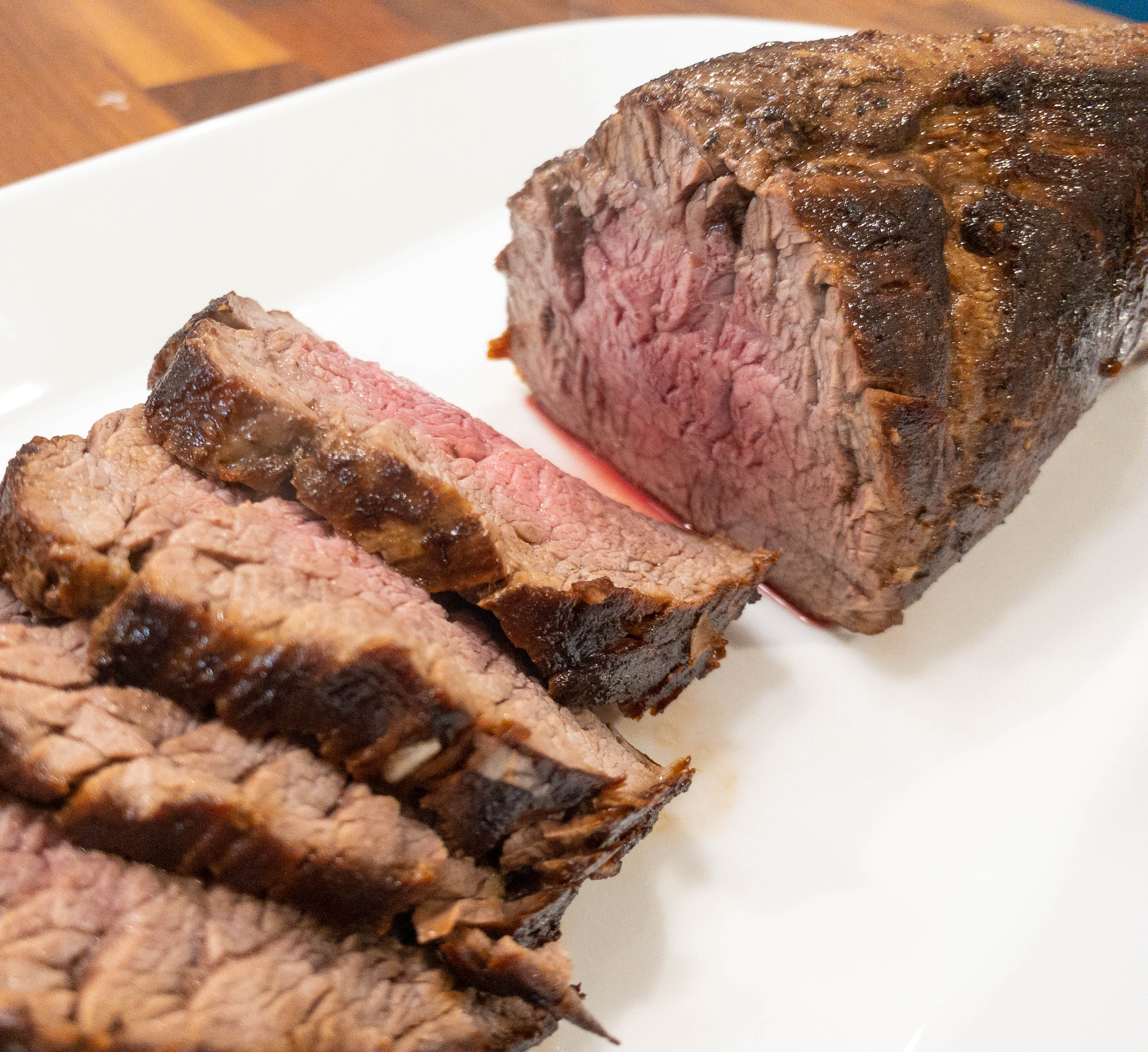 I like my meat medium-rare because that level of doneness gives you a steak that is tender yet not dried out. Honestly, I think this cut of meat would have been excellent whether cooked rare, medium, or even well-done. It was exceptionally tender and was as close to melt-in-your-mouth tender as I've ever experienced in a cut of meat. We felt really pampered eating this steak, because it was so good!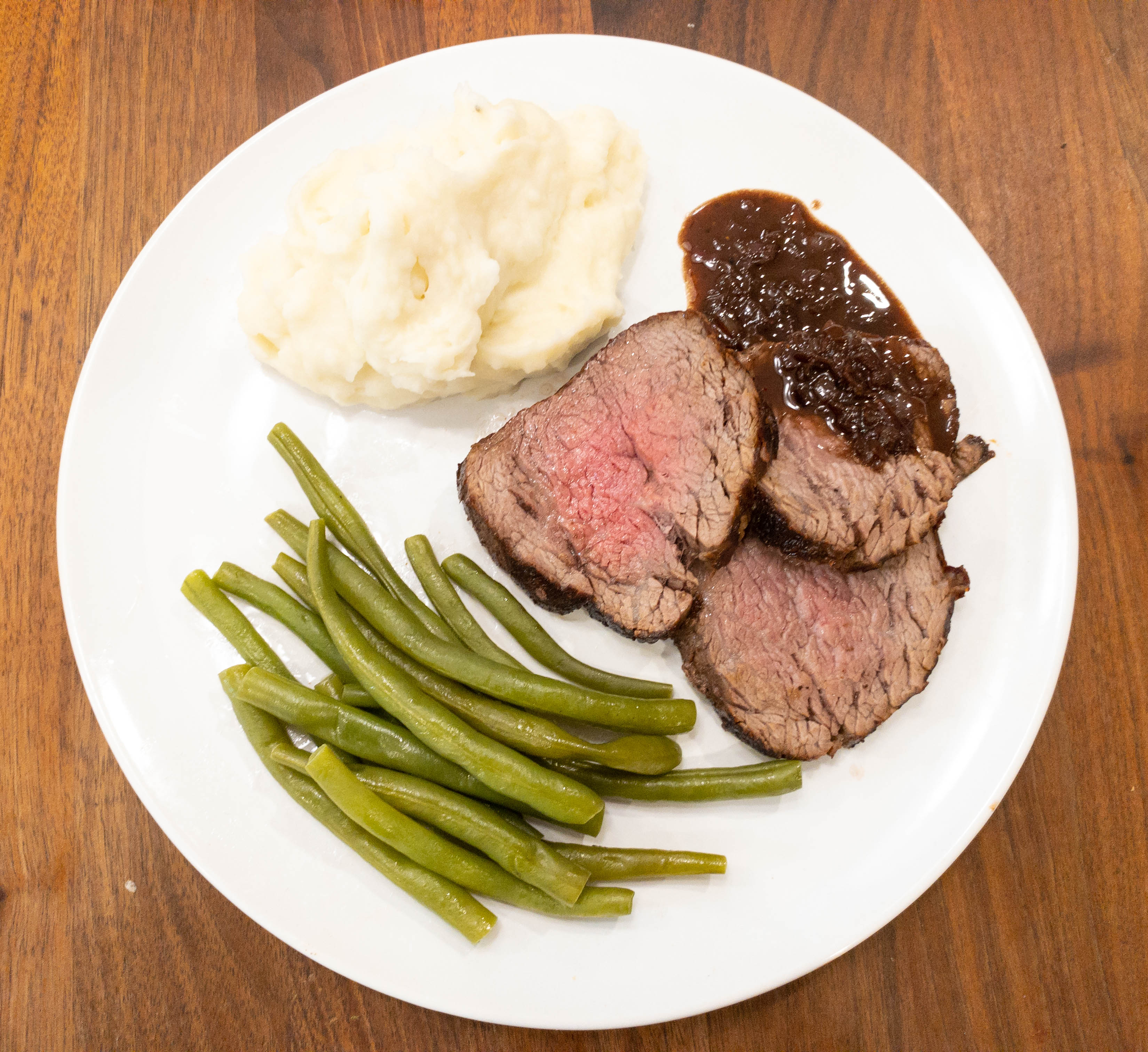 I also made mashed potatoes and added a few green beans to complete the meal. This roast didn't need any fancy accompaniments, and even the sauce ended up being a bit superfluous. Though the sauce did recapture some of the great roasting juices produced during cooking, the meat didn't really need any augmentation to be delicious.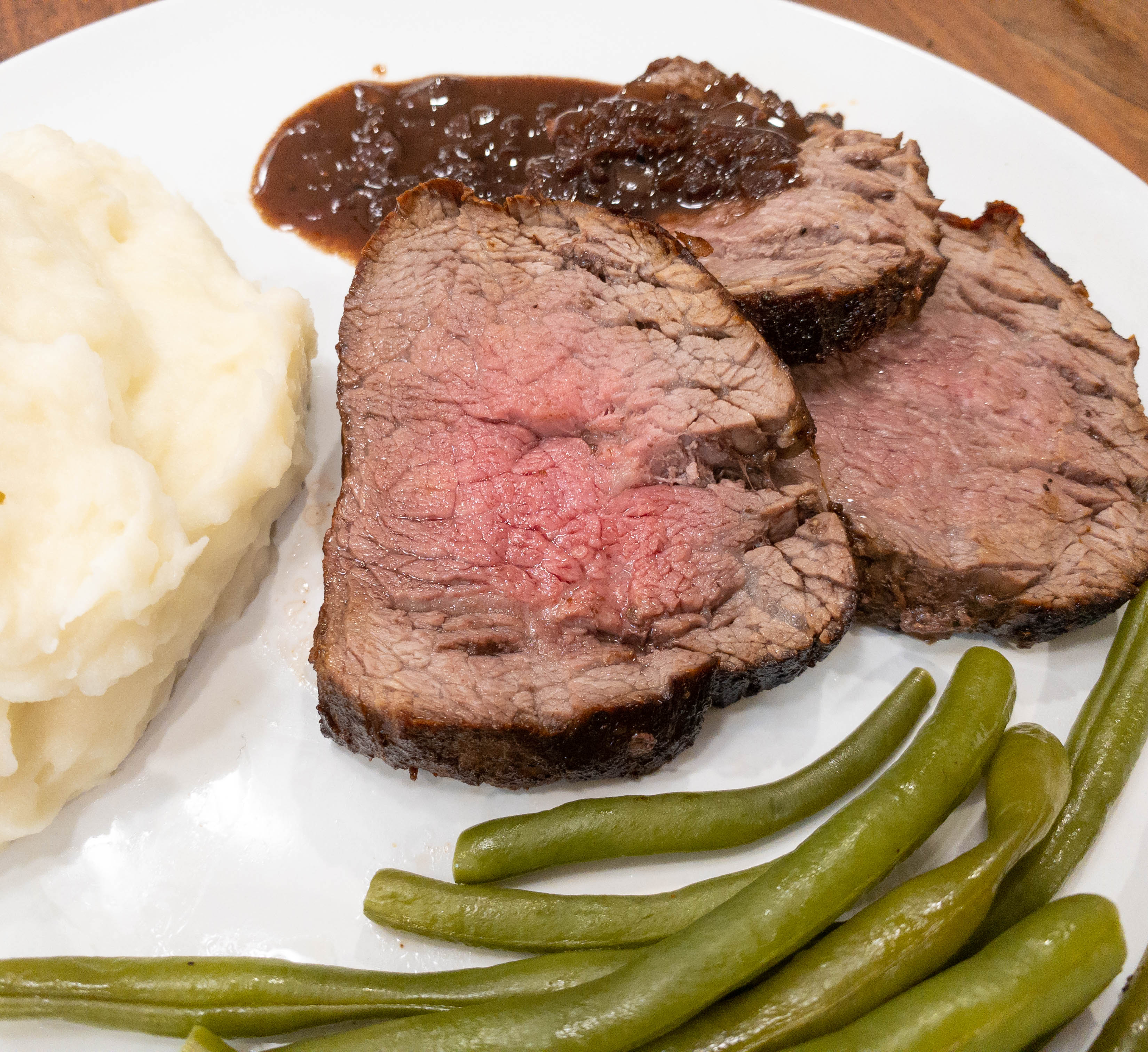 This made such a wonderful dinner meal! I couldn't have been happier with this roast – the absolute BEST special occasion beef we've ever reviewed.
Crowd Cow has a great selection of meats and seafood, and in my first box, I have American wagyu beef! Preparing a restaurant-quality dinner is easier because of this premium quality meat. It was properly packed and protected to maintain its freshness, plus it was easy to cook. The meat came out really tender and juicy! This was the single nicest cut of meat I've had the pleasure to cook, and the quality can't be overstated. I love the convenience of having top-quality meat or seafood delivered to my home, but the quality of this roast is really the big selling point for this box. Even someone intimidated by a roast can find something for them, as they offer lots of cuts to choose from, whether beef, chicken, or fish, and each box is even customizable to fit your needs!
What do you think of the Crowd Cow box?