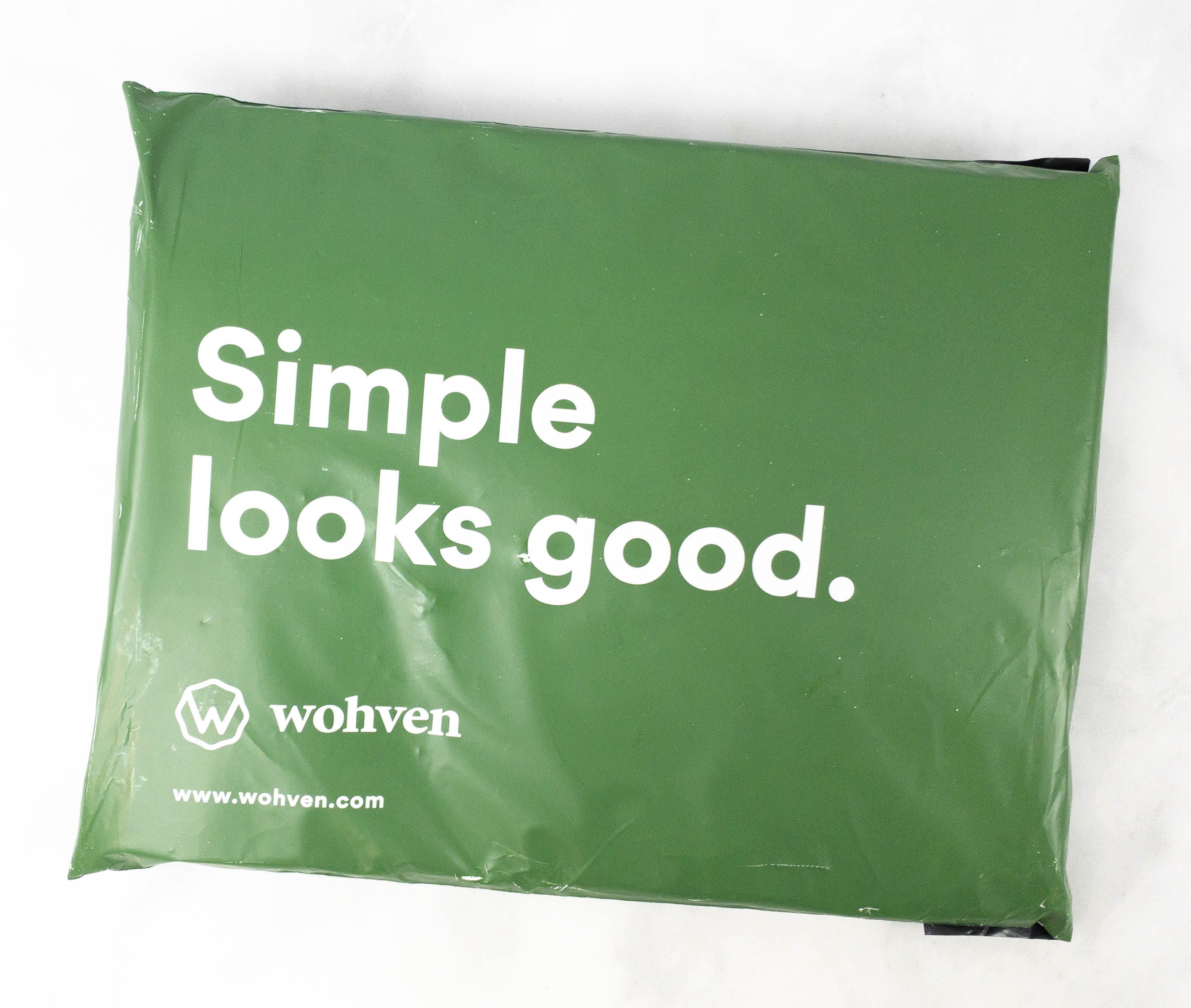 Wohven is a monthly t-shirt subscription service that sends you premium quality t-shirts at a fraction of the retail price. They make tees for men, women, and children.
The blank t-shirt subscription starts at just $9 a month and you can choose one of 12 colors (charcoal, light gray, navy, black, white, royal, brown, red, pewter, olive, mint, cardinal, or midnight), or let them surprise you. For $10 a month, they will make your t-shirt a v-neck (same color choices but no olive, mint, cardinal, or midnight) and for $15 a month, they will send you a graphic tee every month ($16 for a graphic v-neck). Go up to a long-sleeve graphic tee for $18 per month. Sizes range from small to XXL.
This is a review of the Wohven Men and Women graphic tees, which you can get for $15/month each.
DEAL: Get 30% off of your first month with coupon code HELLO30.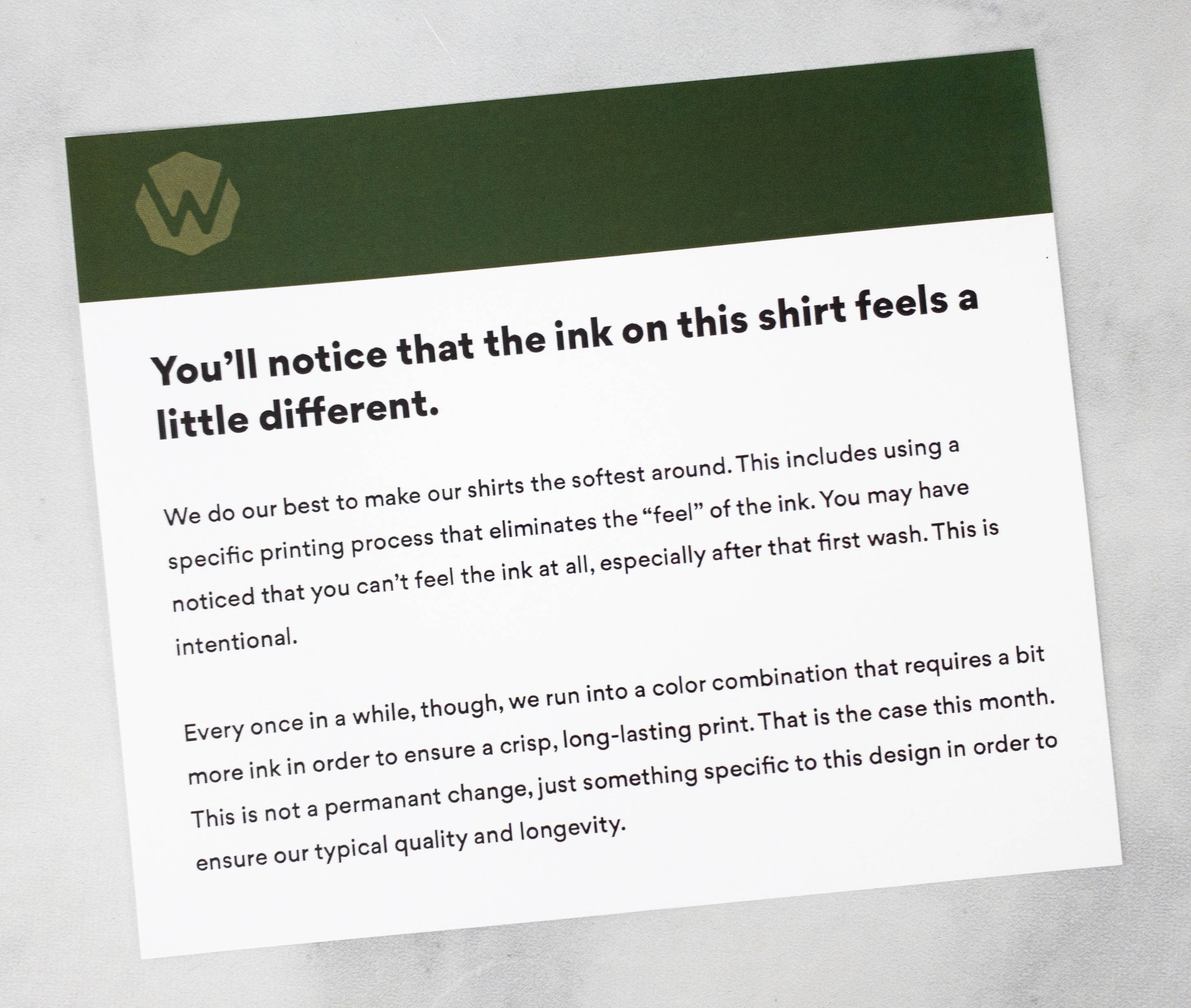 The package includes a note about the ink used on this month's t-shirts.
We do our best to make our shirts the softest around. This includes using a specific printing process that eliminates the "feel" of the ink. You may have noticed that you can't feel the ink at all, especially after that first wash. This is intentional.

Every once in a while, though, we run into a color combination that requires a bit more ink in order to ensure a crisp, long-lasting print. That is the case this month. This is not a permanent change, just something specific to this design in order to ensure our typical quality and longevity.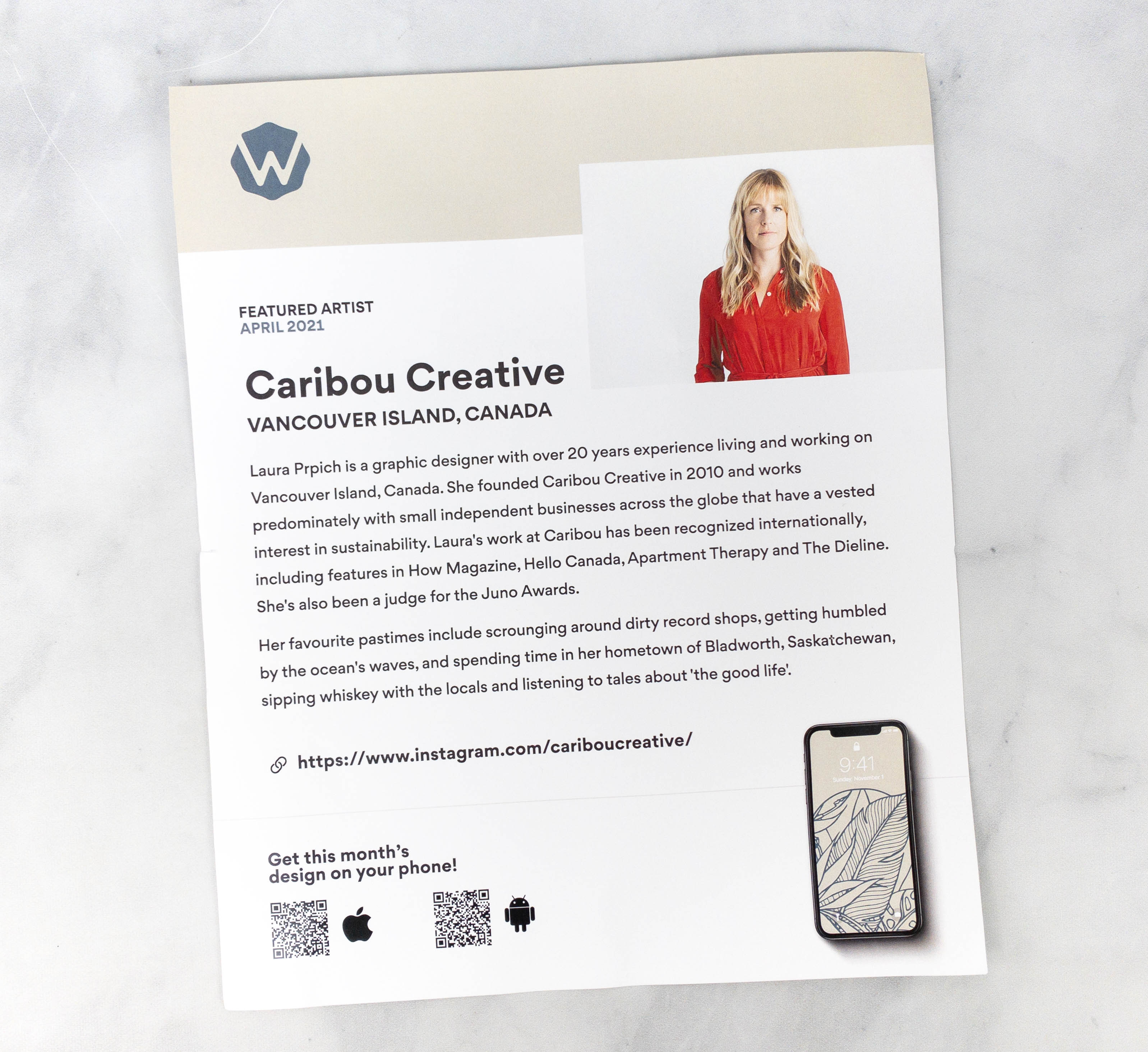 Each mailer includes a poster that features the designer of the shirt. This month's featured artist is Caribou Creative from Vancouver Island, Canada. The company is owned by Laura Prpich, a graphic designer with over 20 years of experience.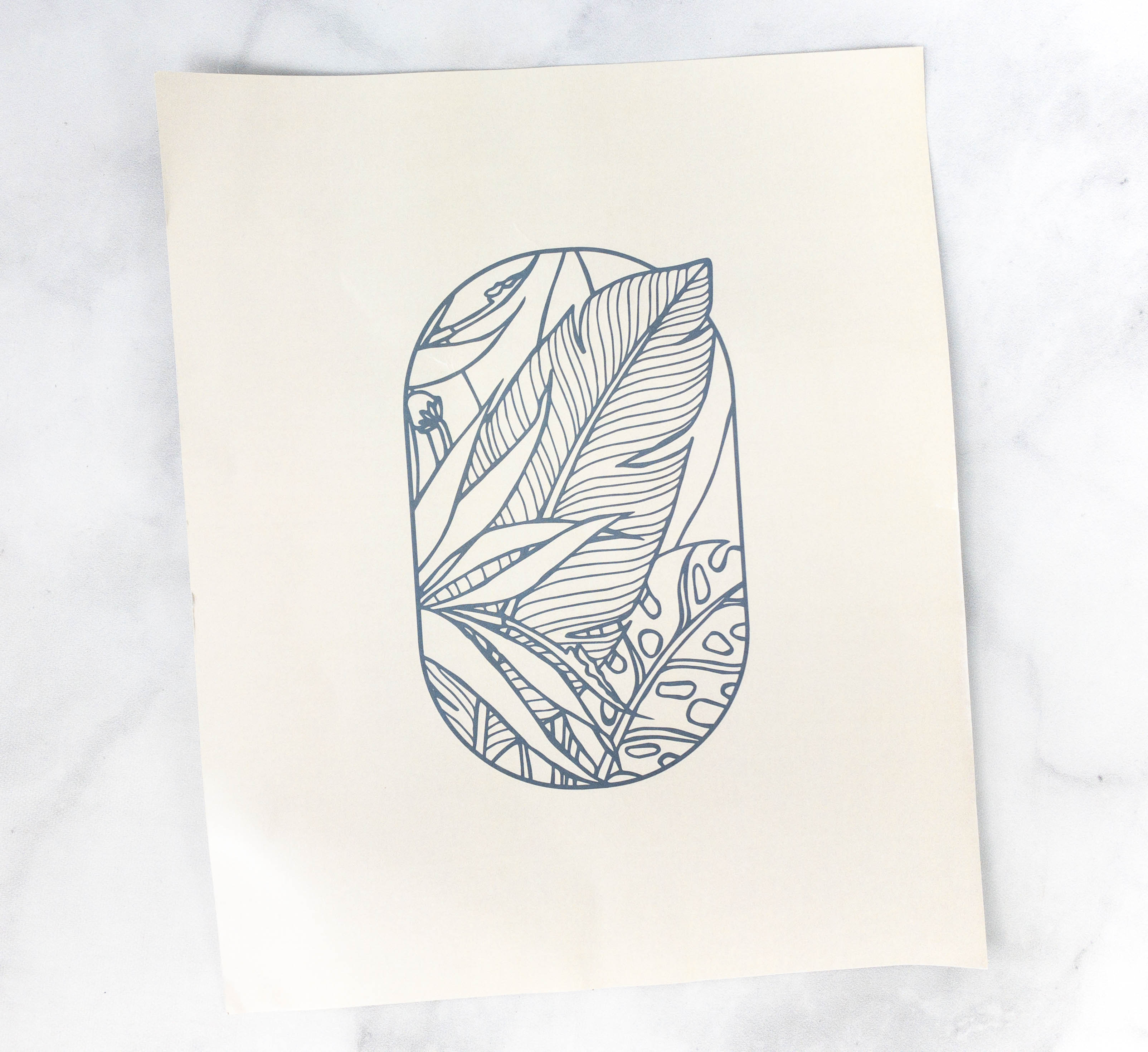 The other side of the poster features this month's shirt design!
Everything in my April 2021 package!
First up is the women's t-shirt. It's in purple and it has a defined waist which highlights the wearer's curves.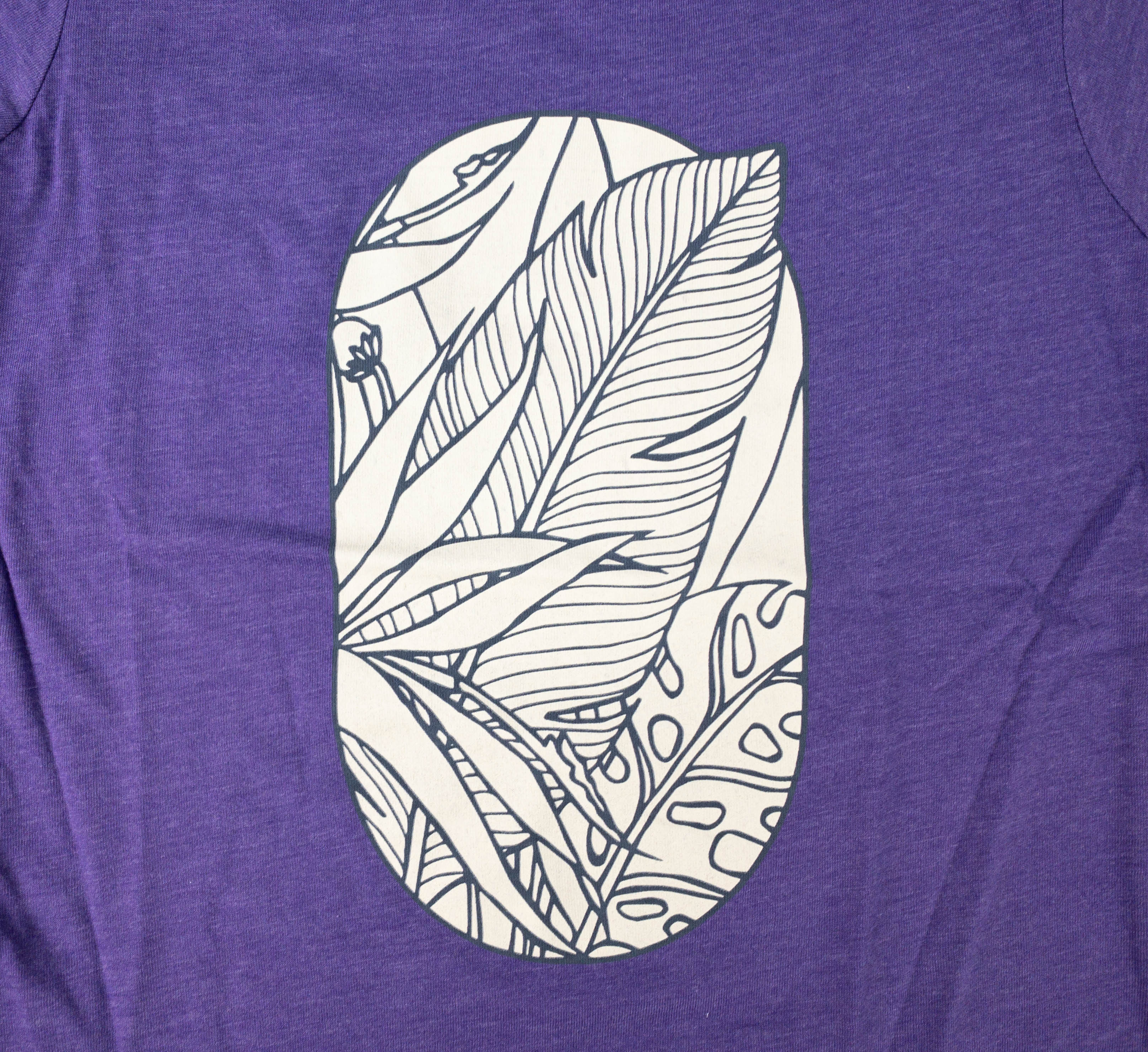 This month's shirt design features an oval shape with different kinds of leaves inside.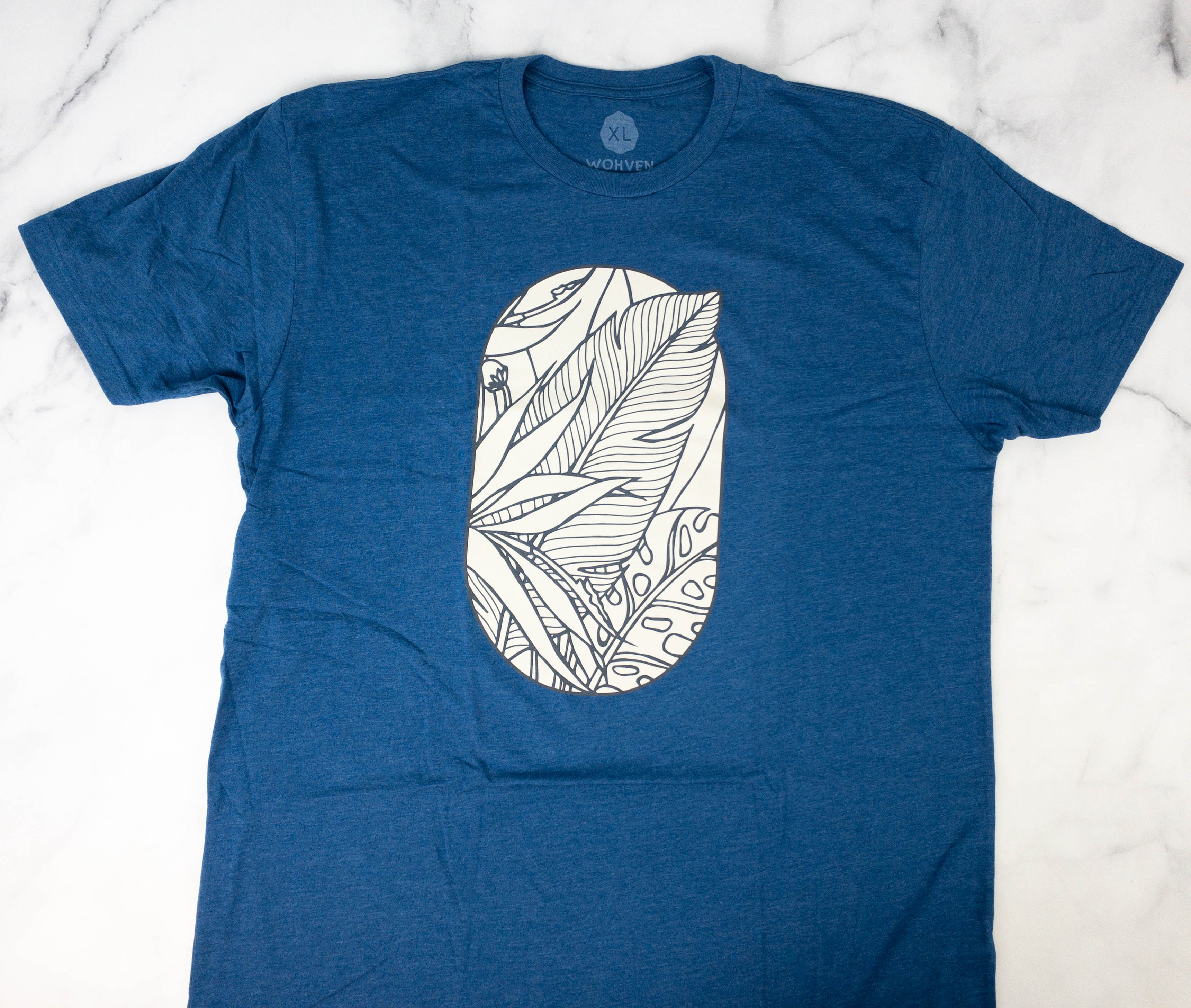 The men's t-shirt has a relaxed and comfortable fit. It's in blue, but it has the same fabric and print as the women's tee.
It may not contain a lot of colors, but this design surely stands out. It looks interesting because of the lines used!
Here's another look at the tees in my package. They have such vibrant colors!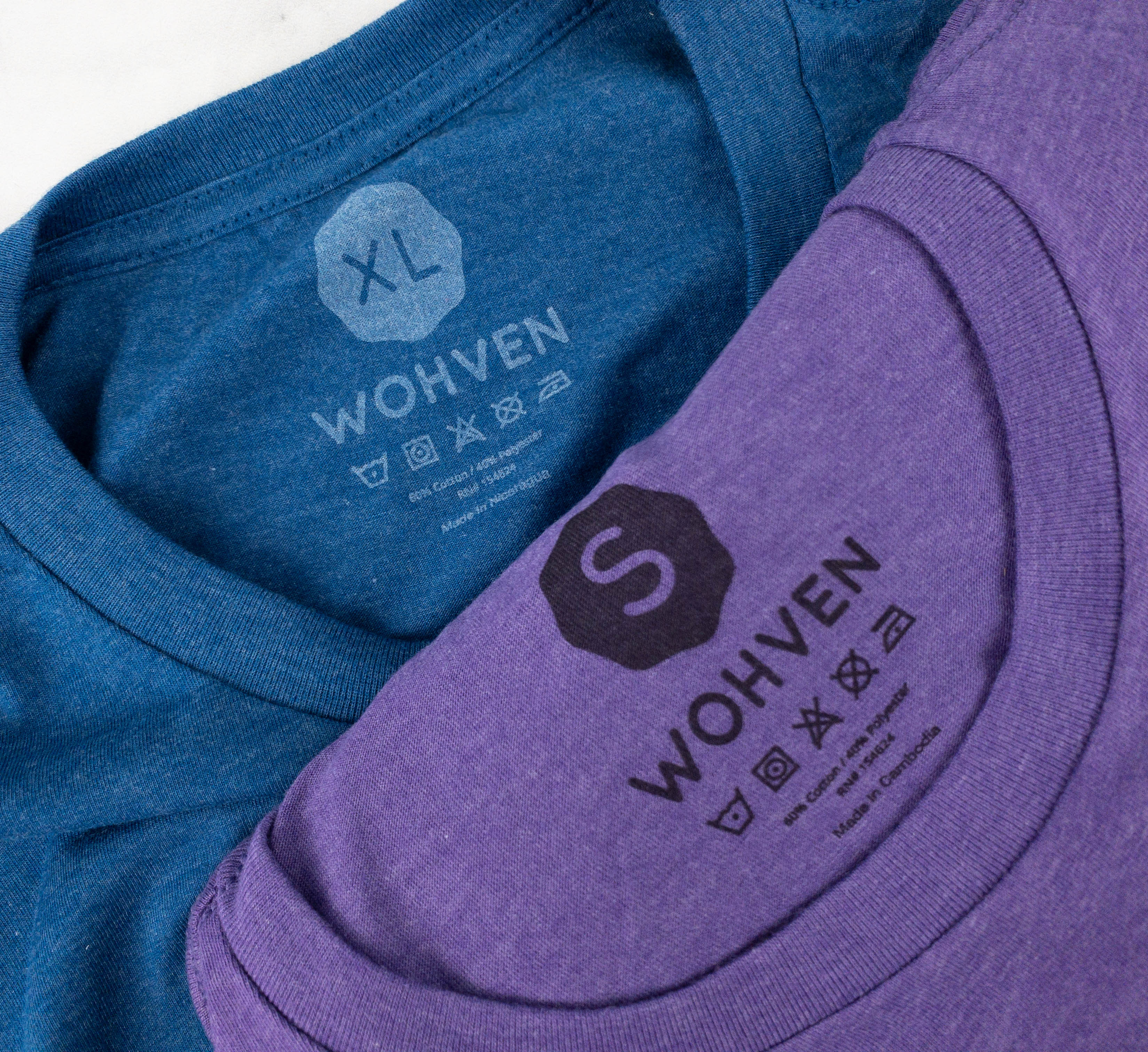 Both tees are made with 60% cotton and 40% polyester, so they're soft and breathable!
My first thought when I opened this month's package was woah – that's a lot of printing. The ink change is intriguing and should give more flexibility to Wohven when they want to do a more ink-heavy design. It was definitely different from their regular selection. After one wash the ink was still soft, there was no cracking, and it's not plasticky.
Wohven's t-shirts are always high-quality! They have tees for men and women, so you can get matching tees for your family or friends through this subscription. This month's featured design from Caribou Creative is really pretty. The leaf print stands out from the vibrant color of the shirts and I love it. Caring for these tees is also easy since they don't fade or get worn out easily. If you want fresh and unique graphic t-shirts to add to your collection, this subscription is a good way to get them without the hassle of going to a physical store!
What do you think of Wohven?