STICKII Club is a monthly sticker subscription. This subscription is $10 dollars a month, and you get an envelope filled with 6+ sticker sheets, 1 STICKII storage insert, and 3 stationery items. Shipping is $1 to the US, $1.75 to Canada, and $2.50 international. There are 3 choices for this subscription – Cute (lovable, super charming, sweet); Vintage (provincial, picturesque, delicate); or Pop (quirky, iconic, eccentric). You can even change your order every month if you like, as long as you do it by the cutoff date.
STICKII Club is a monthly sticker subscription with 3 styles to choose from. Enjoy endless varieties of stickers as unique as you are, plus member perks in our shop and early access to new releases.
This is a review of the Pop Pack!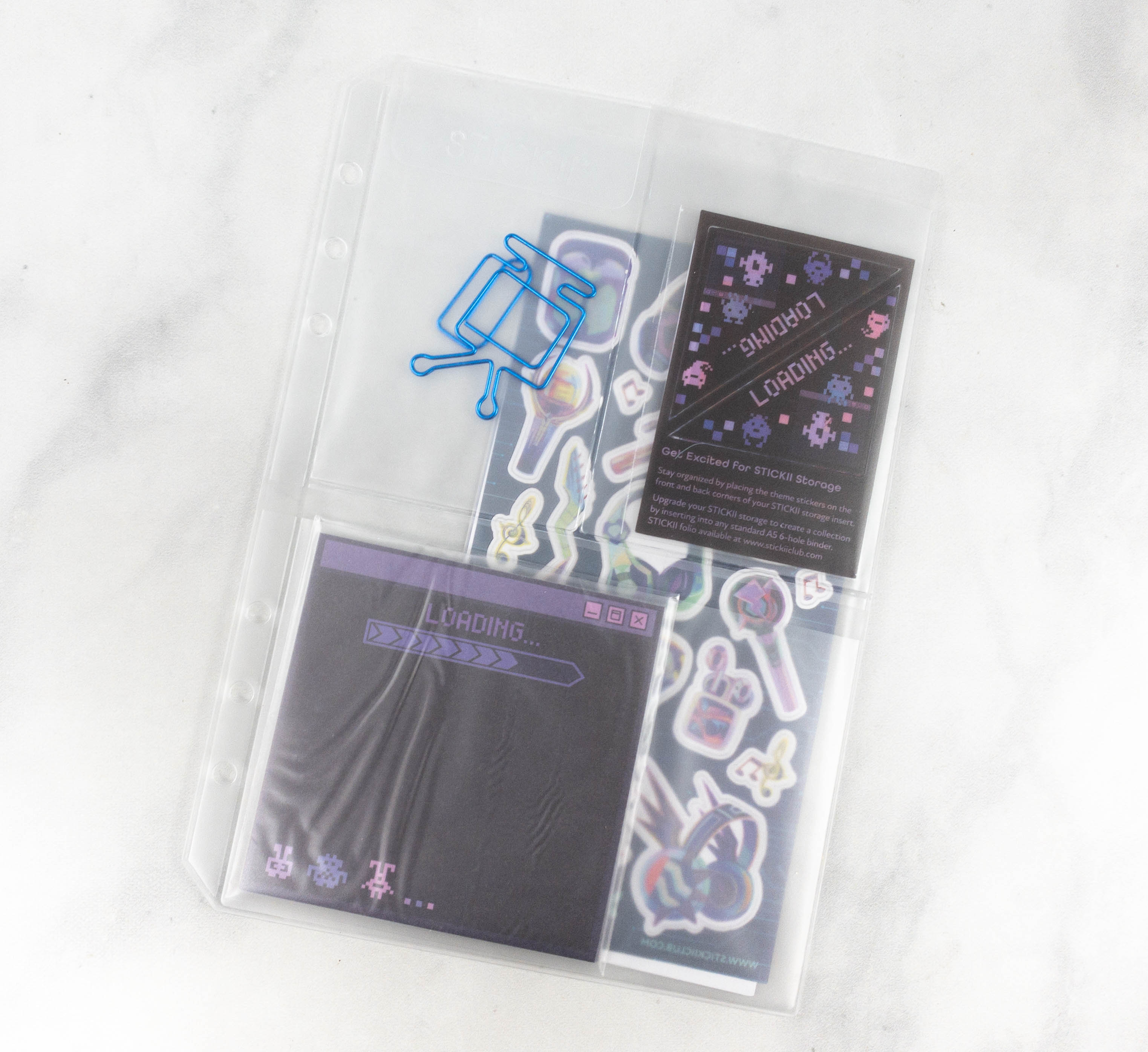 All the stickers were packed in a vinyl holder.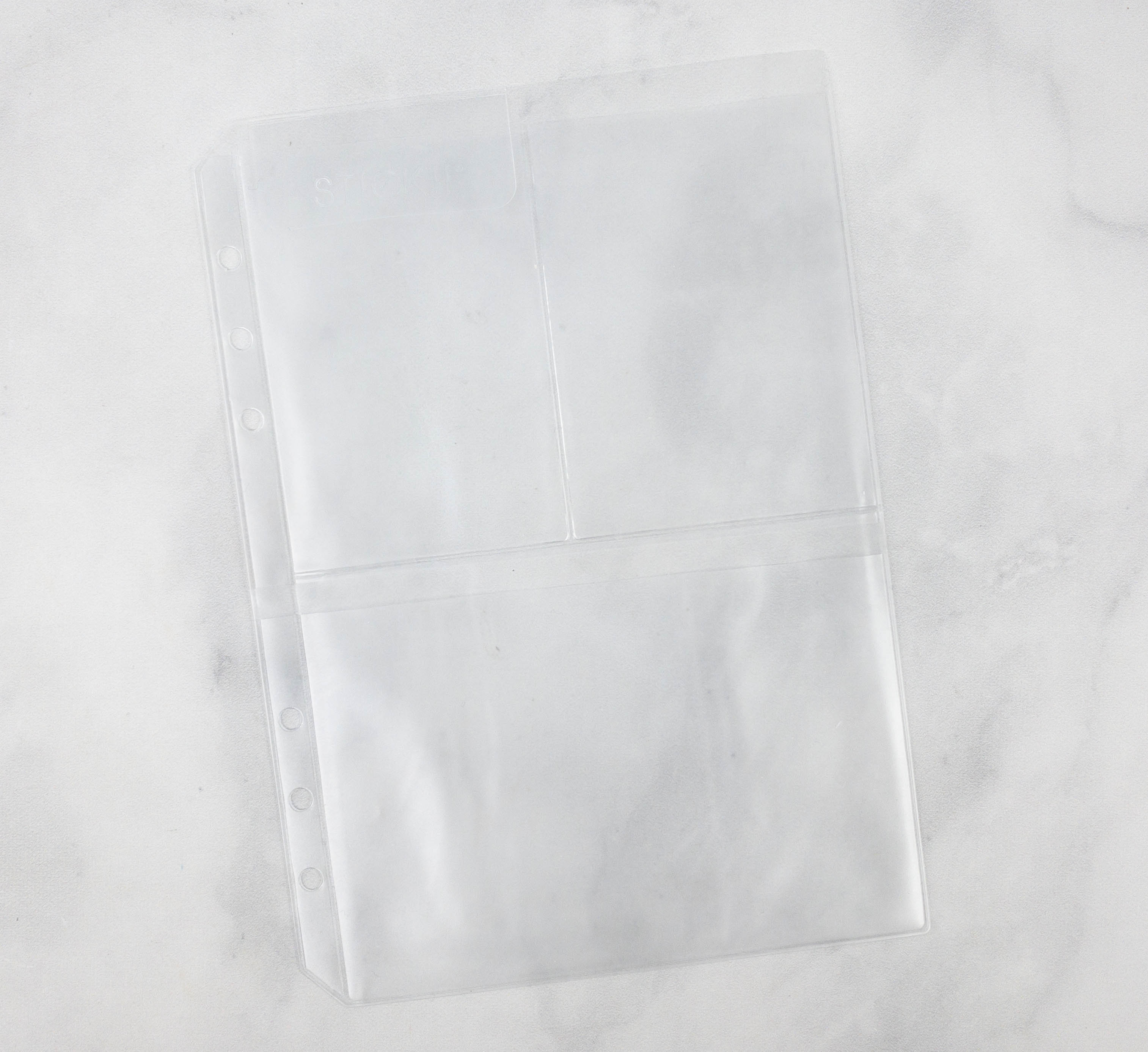 The holder fits an A5 folio.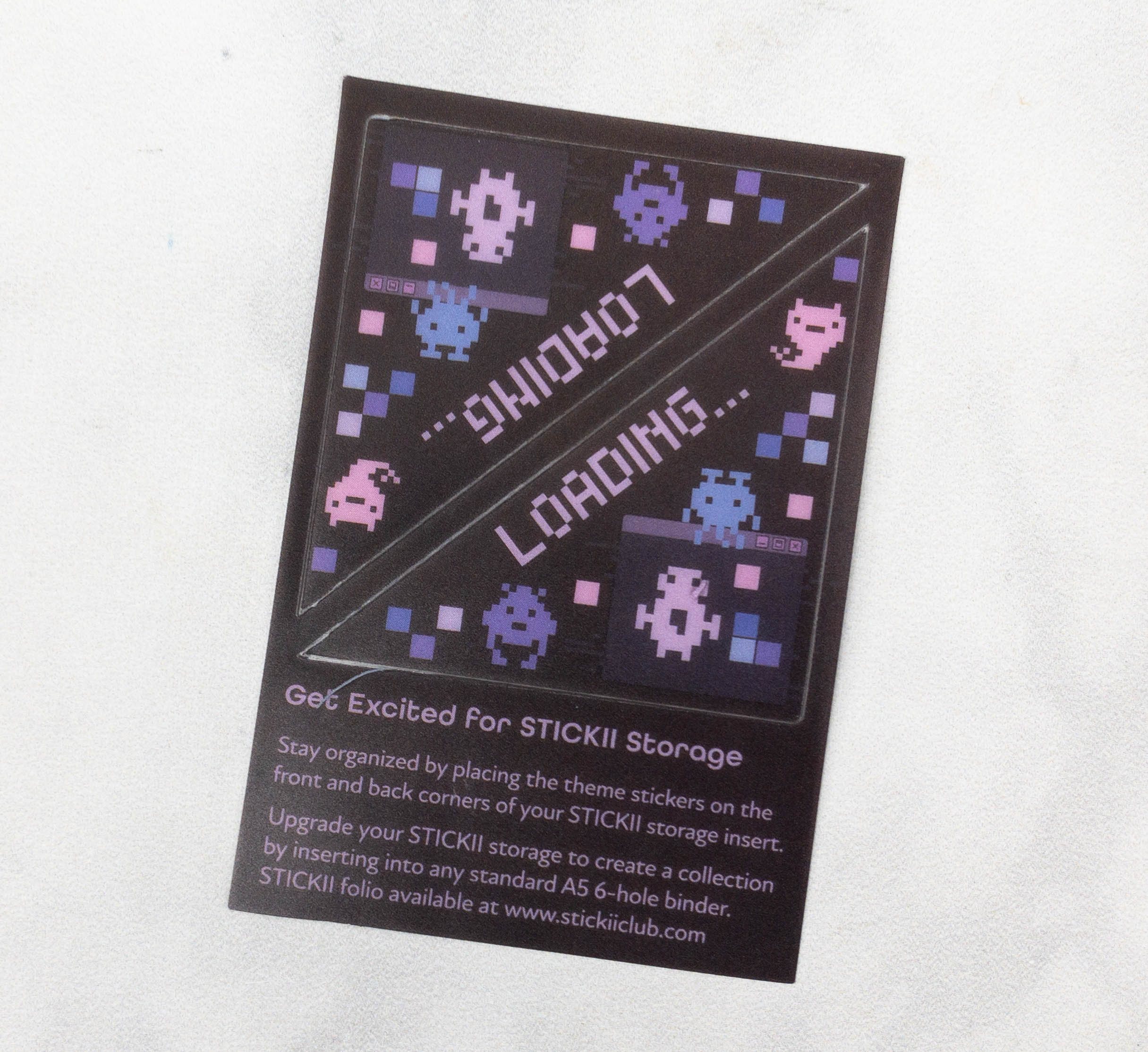 This month's theme is Loading.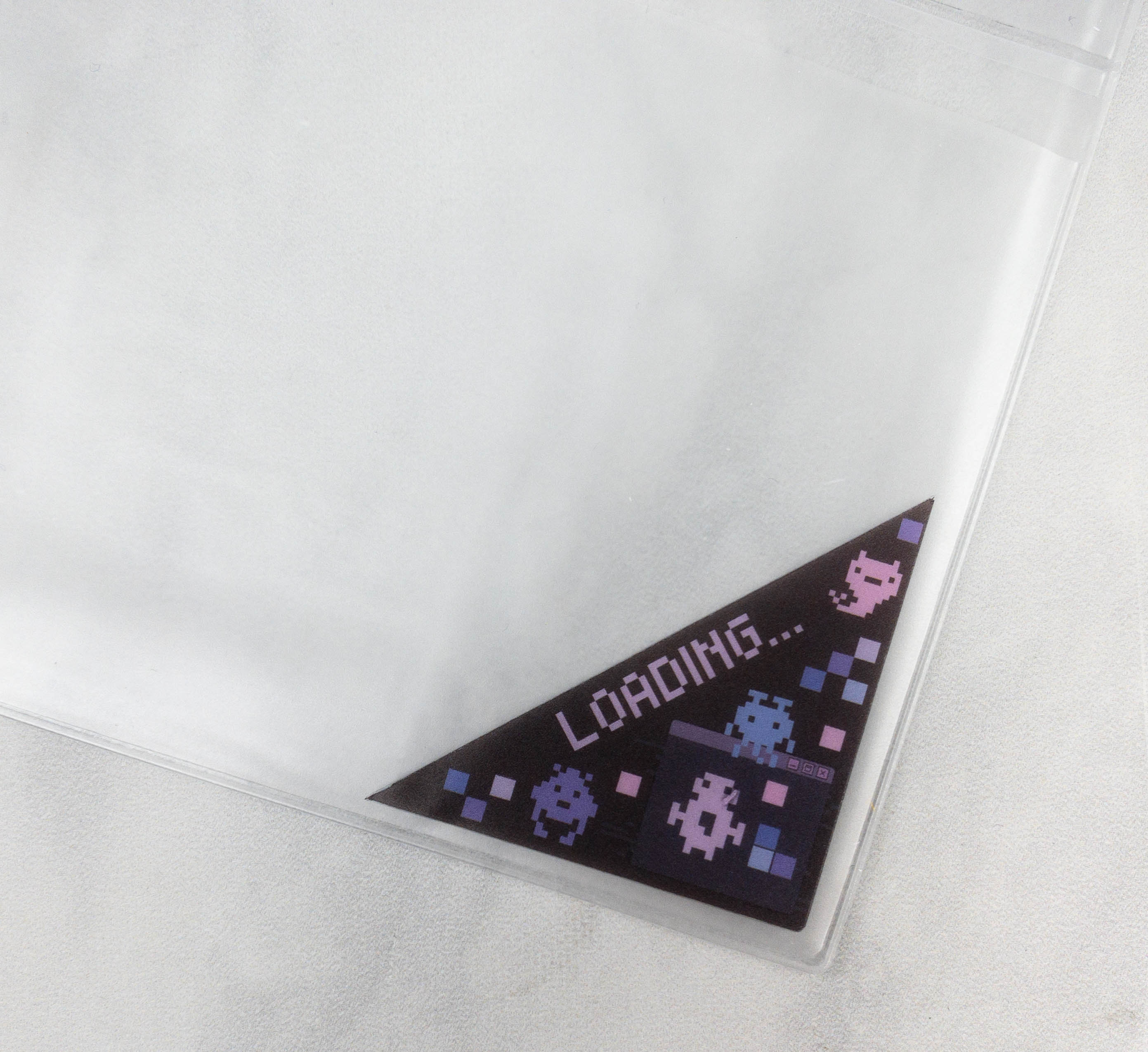 The theme stickers can be attached on the corner of the holder for easy identification!
Everything in my Pop Pack – Loading!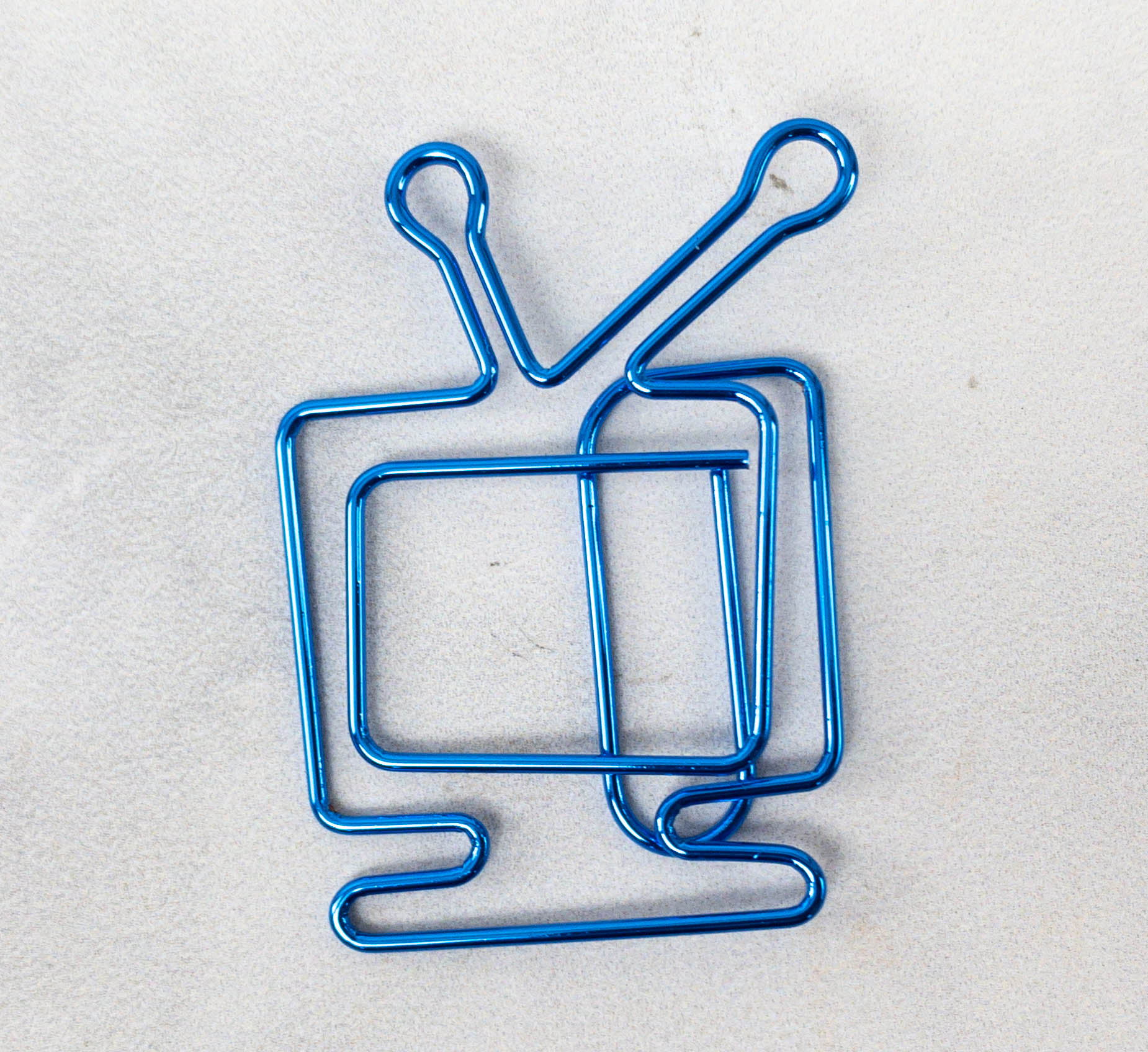 TV Paper Clip. STICKII sometimes sends clips in their sticker packs. This month, I received a clip shaped like a TV!
This paper clip is so cute. It's in blue and it stands out even on colored papers.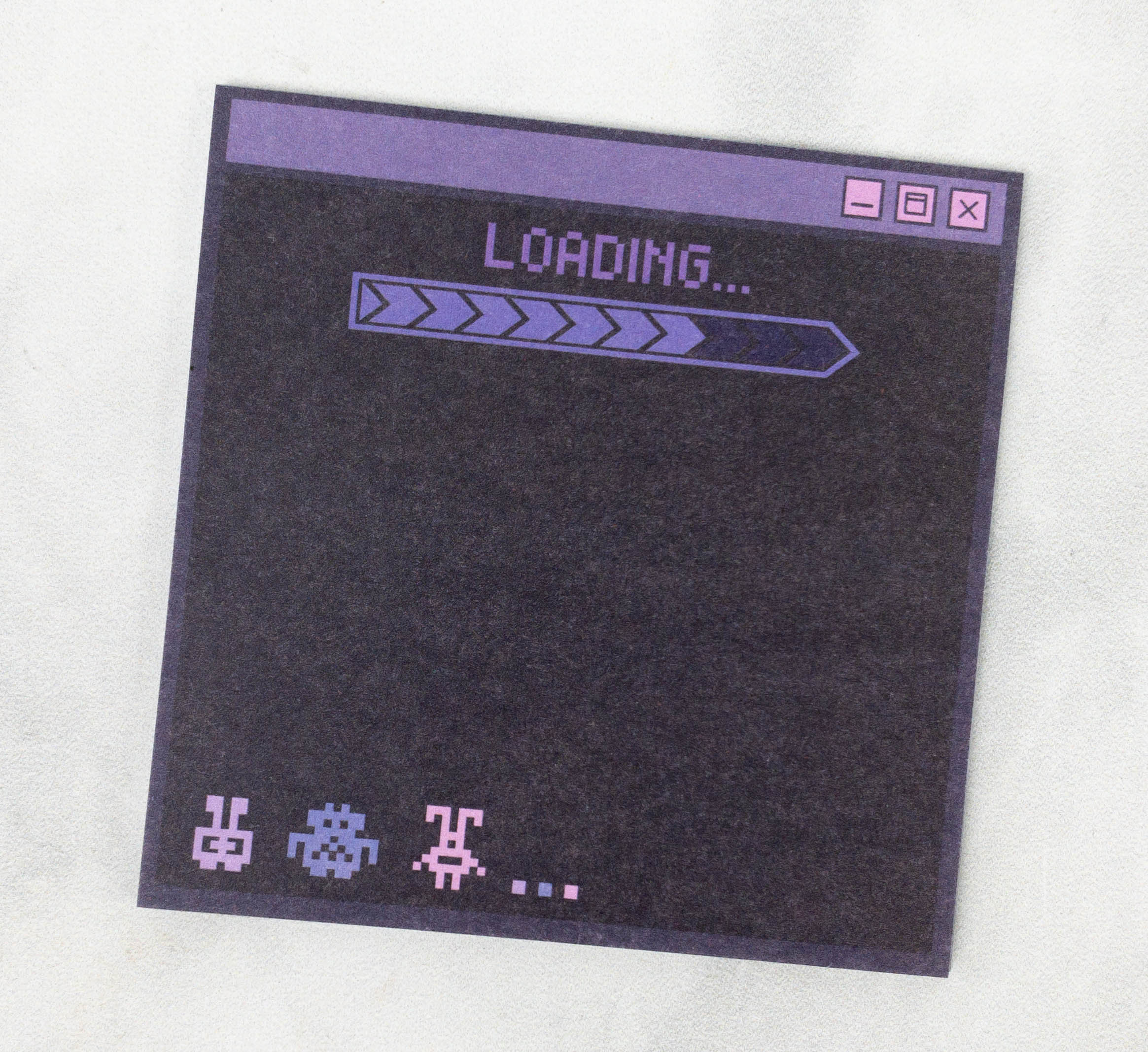 Sticky Note. This cool sticky note represents this month's theme well. It's a window mode of a loading screen from a particular game in the 80's!
Stickers. These stickers are designed to look like arcade games. They are so colorful and well-detailed!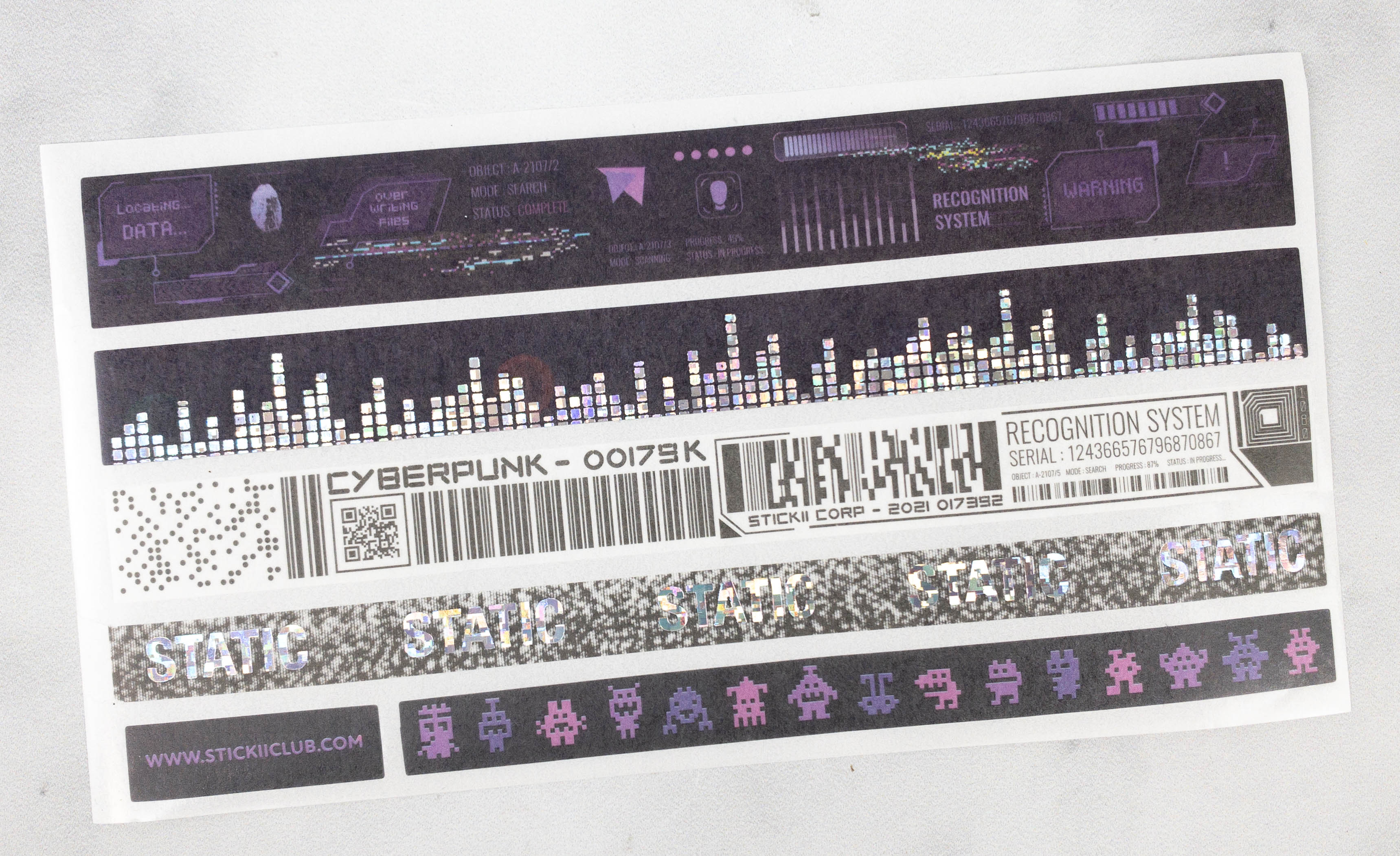 Washi Strips. Even the washi strips were also game inspired. They even had symbols, colors, and words used on actual games like Cyberpunk!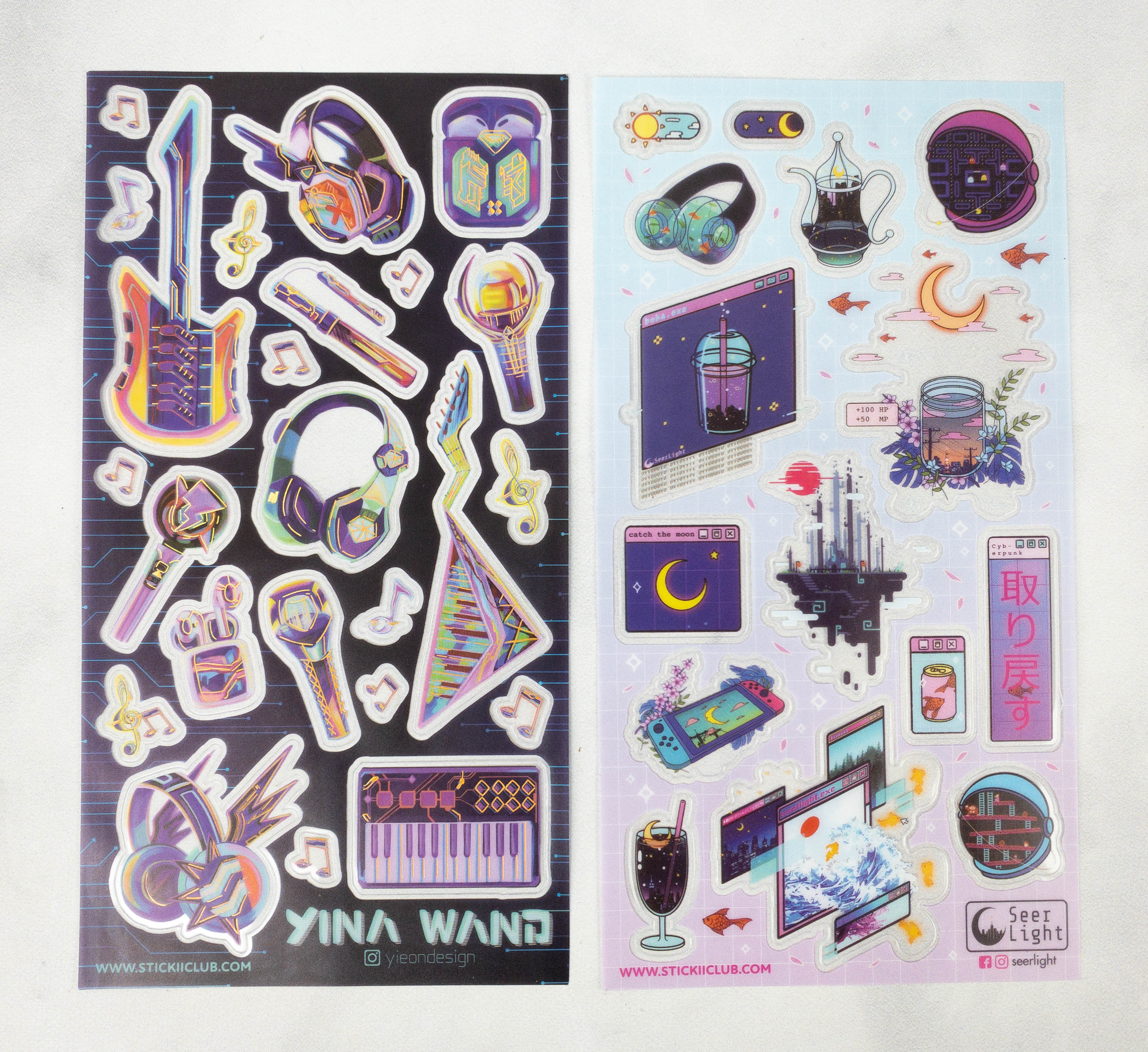 @yieondesign Stickers The sticker sheet from the first collaborative artist features colorful musical instruments and symbols. They have futuristic details and I like them!
@seerlight Stickers From the second featured artist, here's a sticker sheet with Japanese inspired designs! My favorite from this sheet is the sticker with a scenery inside the mug.
@winnieispink Stickers Here are 2 sticker sheets that focus on female characters and gamers. The first set has neutral colors, while the second sheet is lively and futuristic.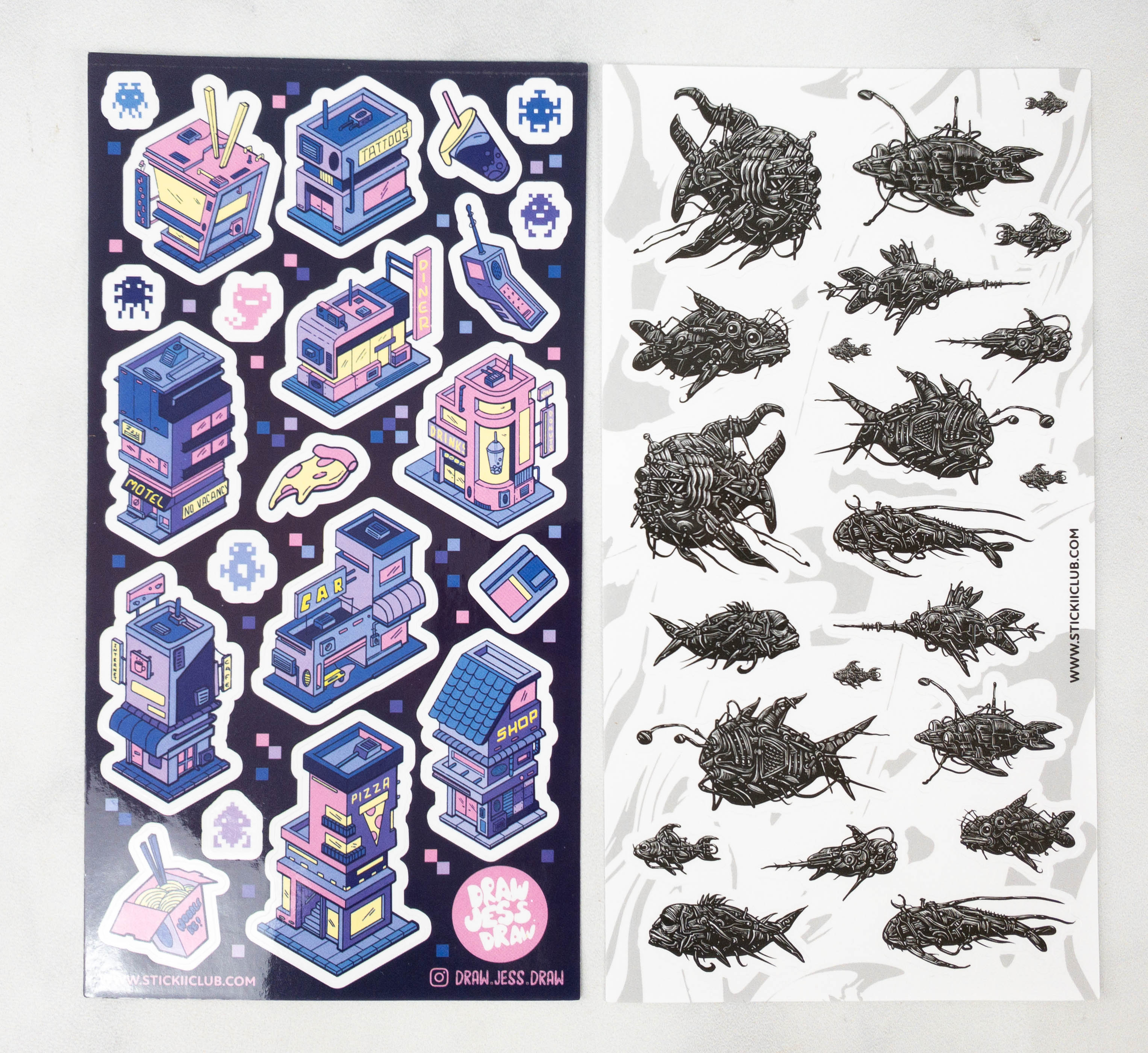 @draw.jess.draw Stickers The last set of stickers are also pretty unique. One sheet features establishments like those in video games, while the other has metal figures that looks like sea creatures.
This month's STICKII Pop Pack is loaded with fun stickers! They are mostly game themed, and they included a good mix of colorful stickers and dark stickers as well. These are great for adding to journals, planners, and scrapbooks, or simply for decorating your belongings. Storing the stickers is also pretty easy since the pack already comes with a vinyl holder, ready to be added to a portfolio. Whether you are a sticker collector or a journal/planner enthusiast, this subscription is a convenient way of adding new stickers to your stash!
Let us know what you think of this month's STICKII pack!