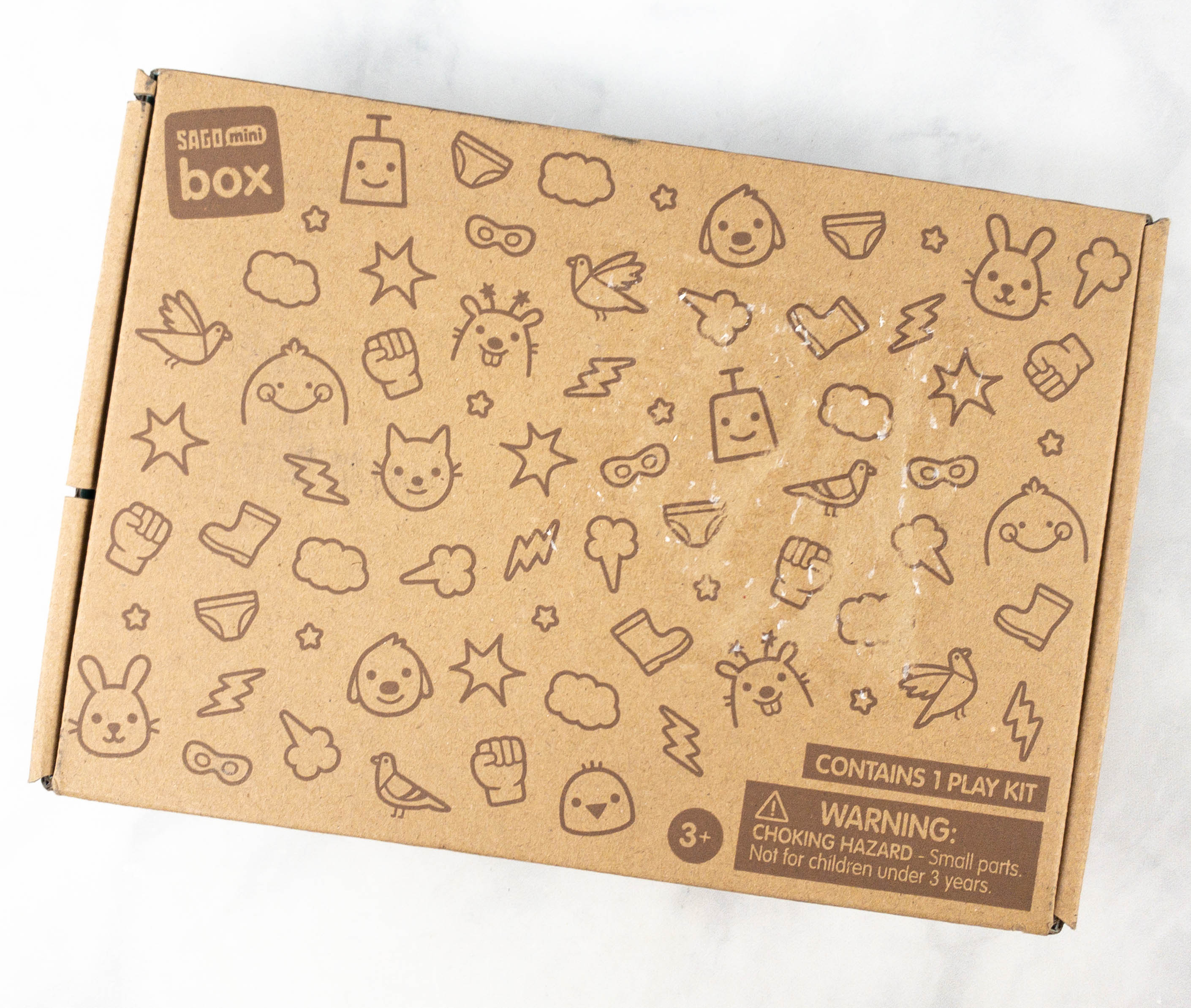 Sago Mini Box is a monthly make-and-play subscription for preschoolers that brings quality and creative play. Each monthly box is $19 plus shipping, and if you decide to have an annual subscription, you can save up to $48 annually. You'll get a box filled with make-and-play activities and surprises designed to teach modern skills to preschoolers and a Sago mini collectible figurine of one of the characters from the box, and a special letter for the kids.
DEAL: Get your first box for just $10! Use this link and coupon code SMBOX10.
Sago Mini's fun subscription for preschoolers and little kids made the list in our 2021 readers' choice best subscription boxes for kids list!
This month we're going to be SUPERHEROES!
Aside from the main box, there are also envelopes that separate the materials.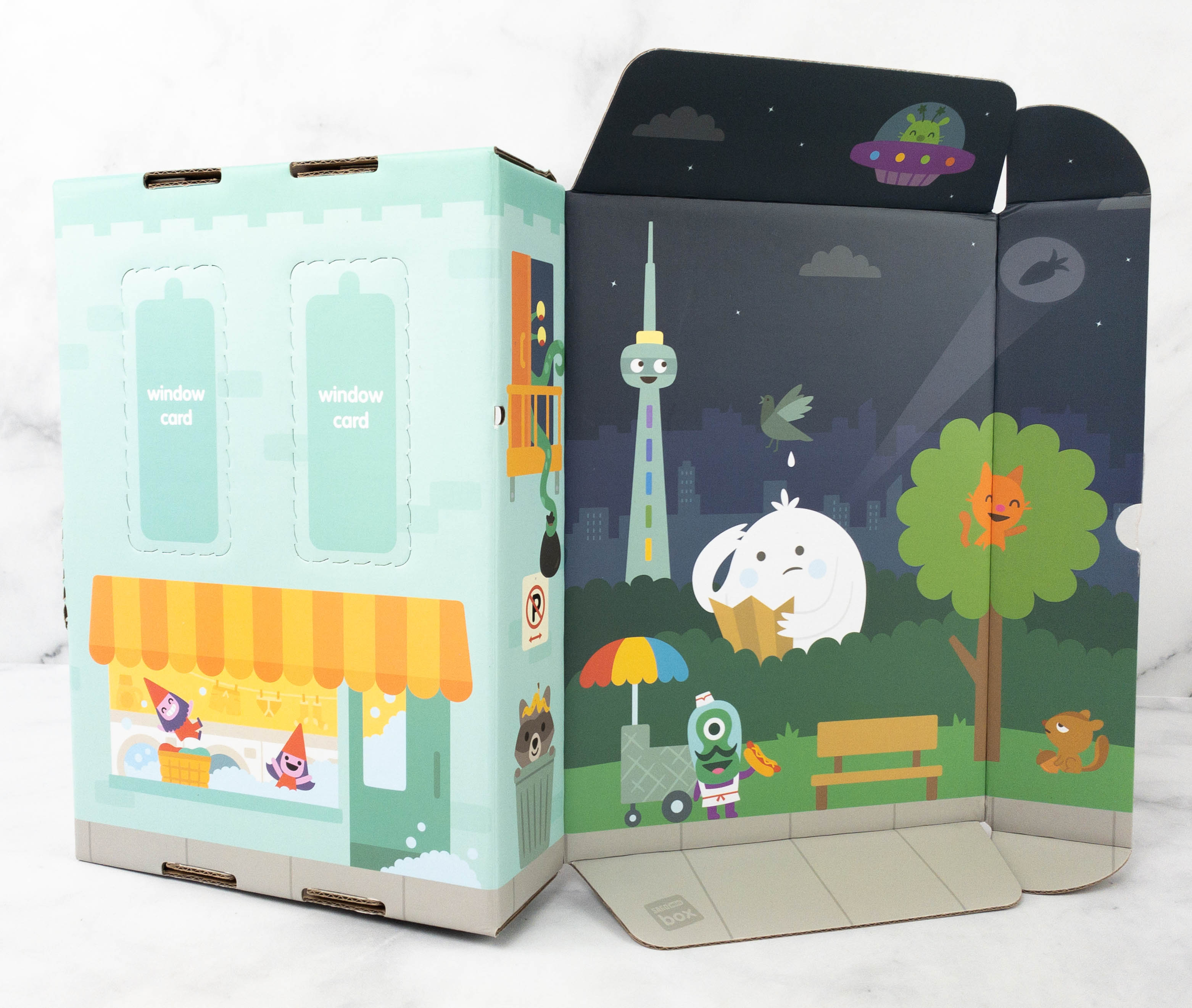 Even the box design is in line with the month's theme!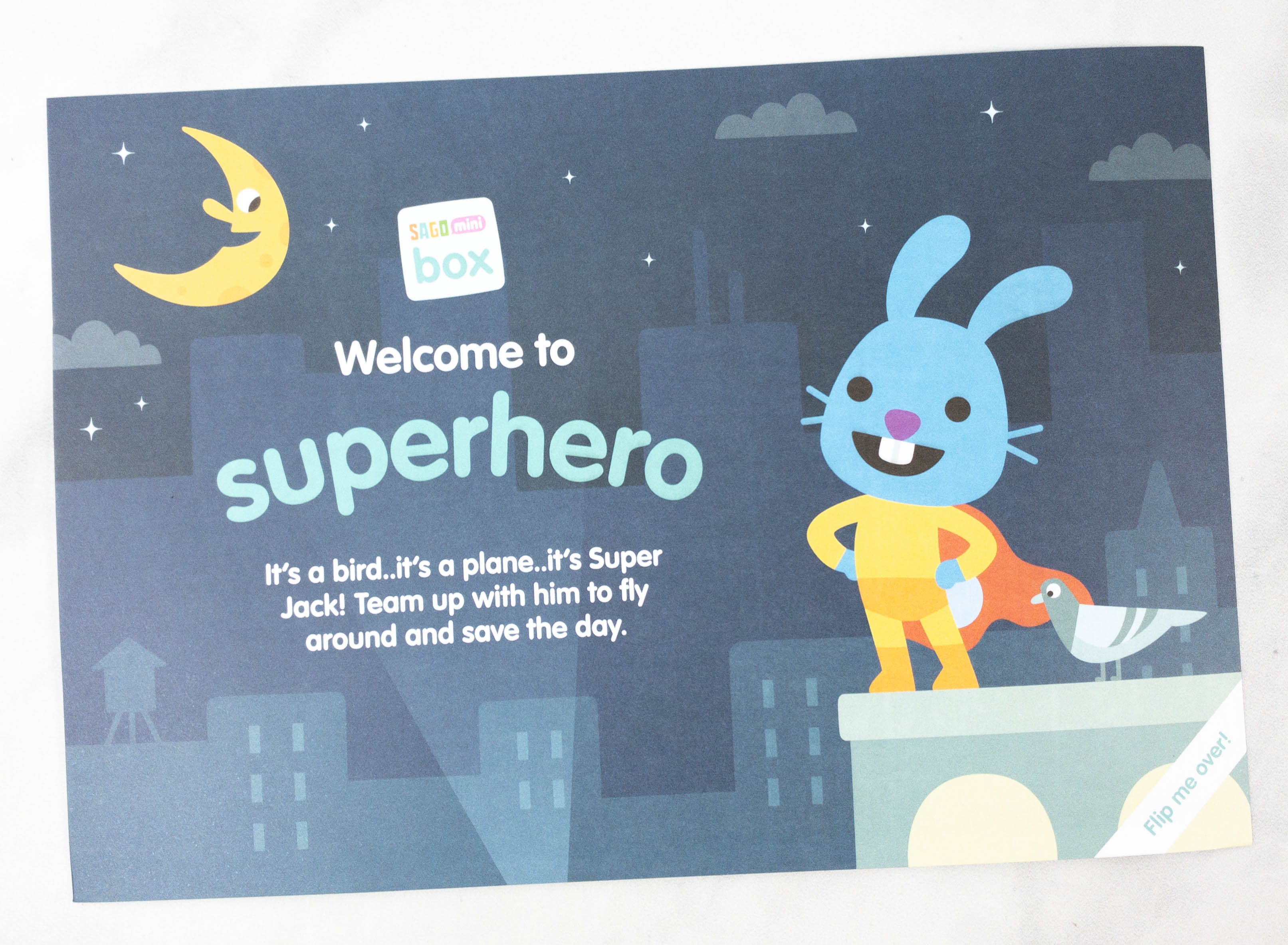 A card welcomes us to this month's box! The box this month is all about SUPERHERO!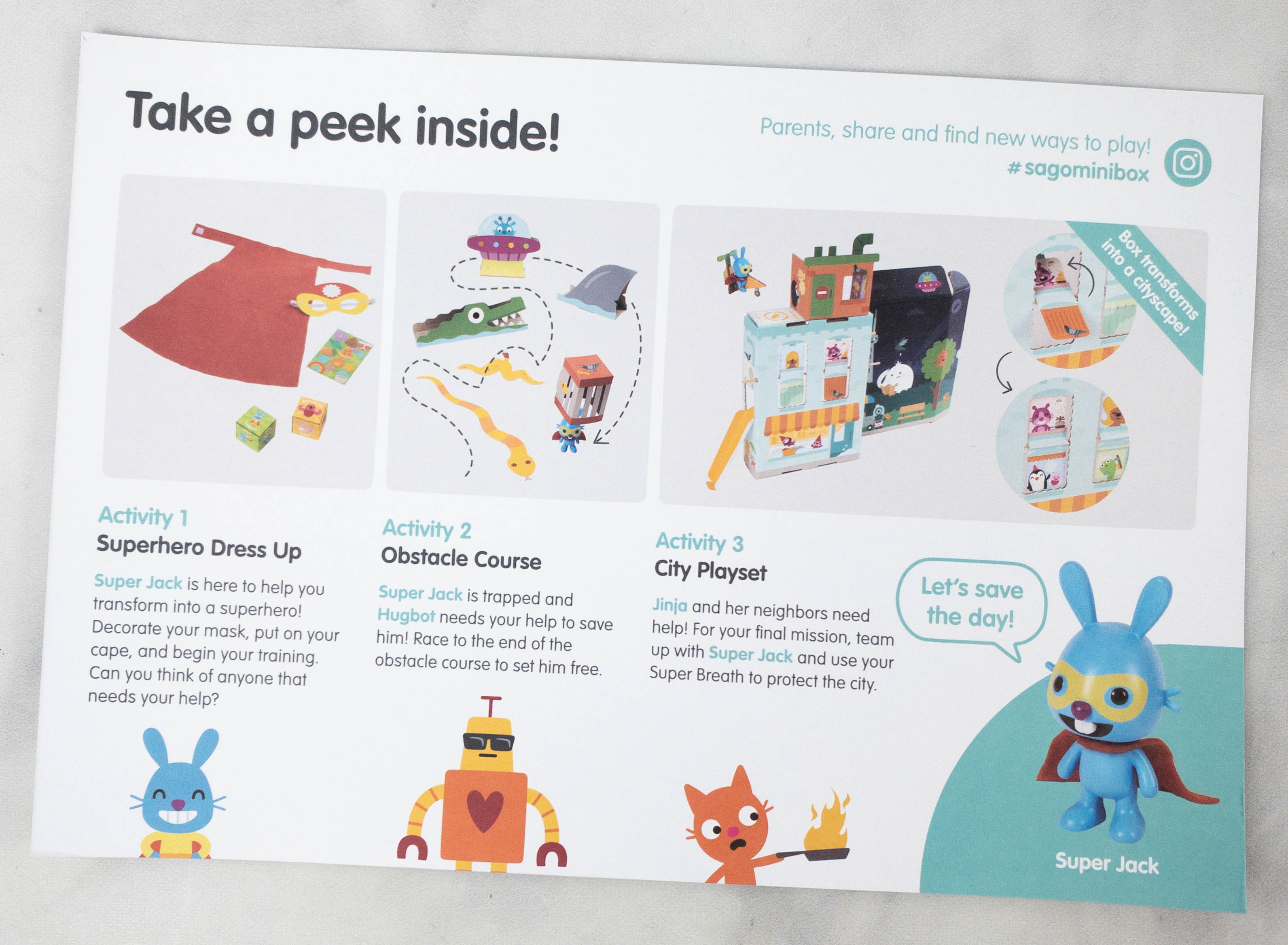 At the back, it discusses all the activities in this month's box and lists the contents as well!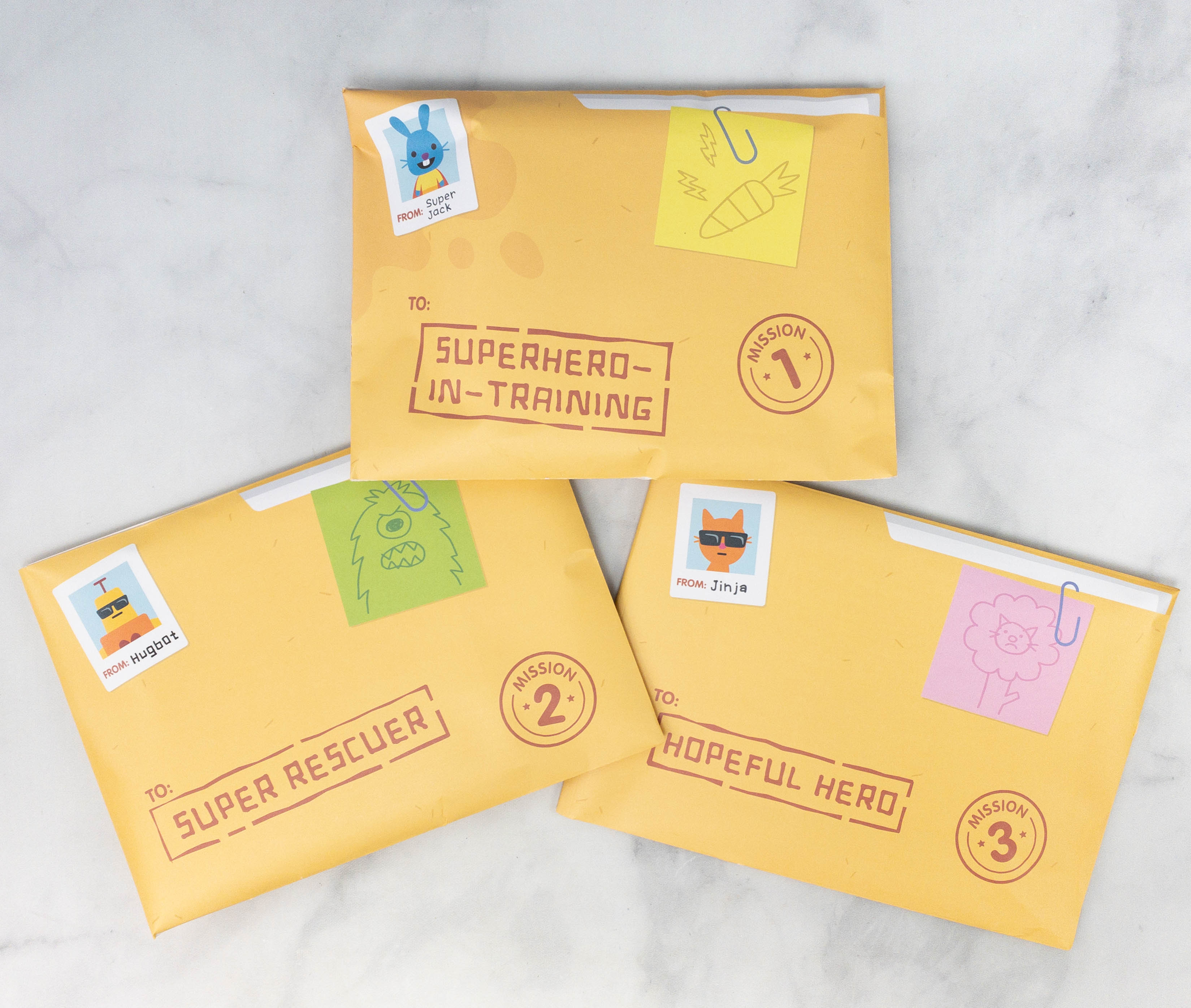 The box includes 3 different activities!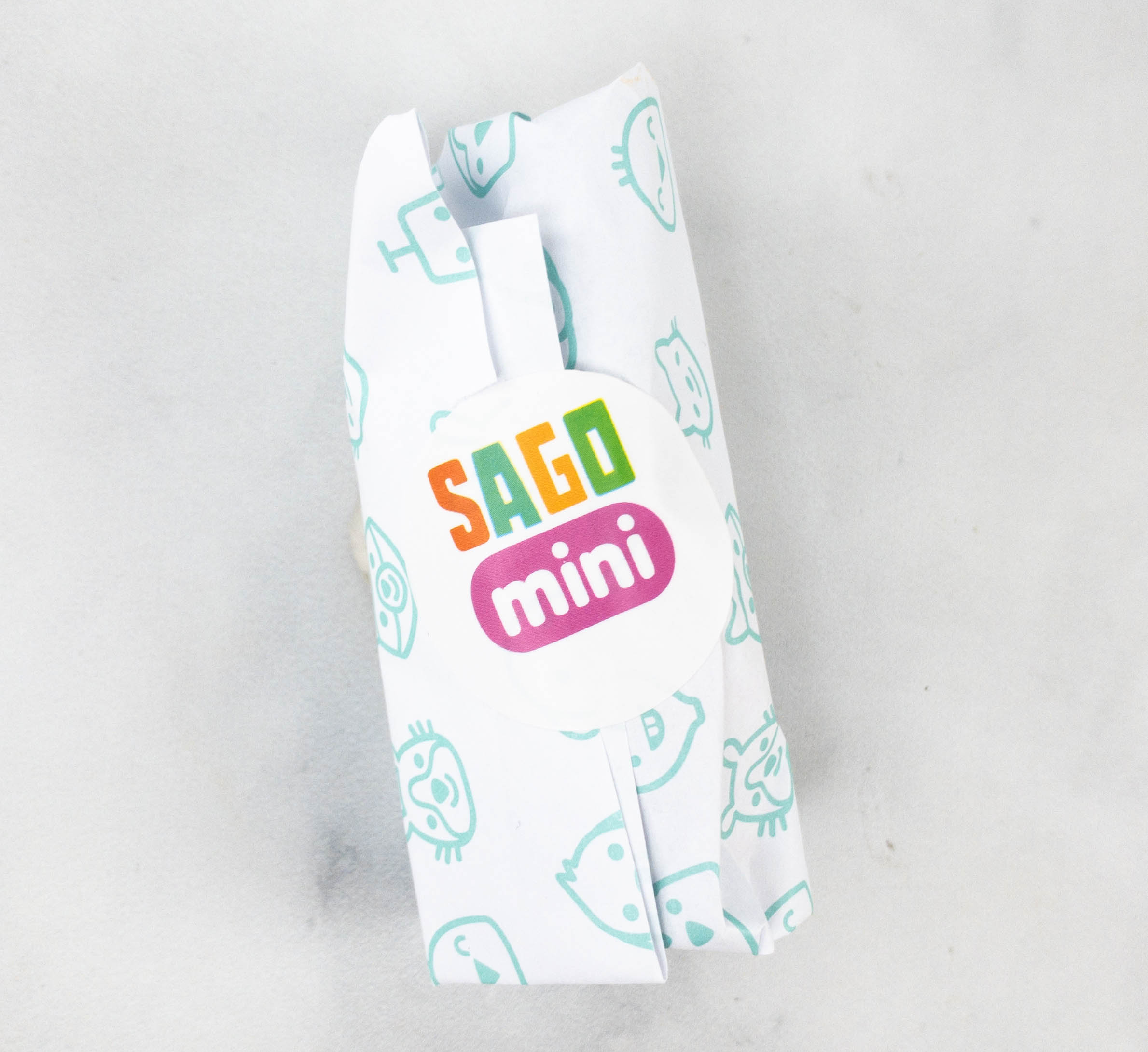 Every box includes a collectible figurine! It's wrapped in a printed paper, sealed with Sago Mini sticker.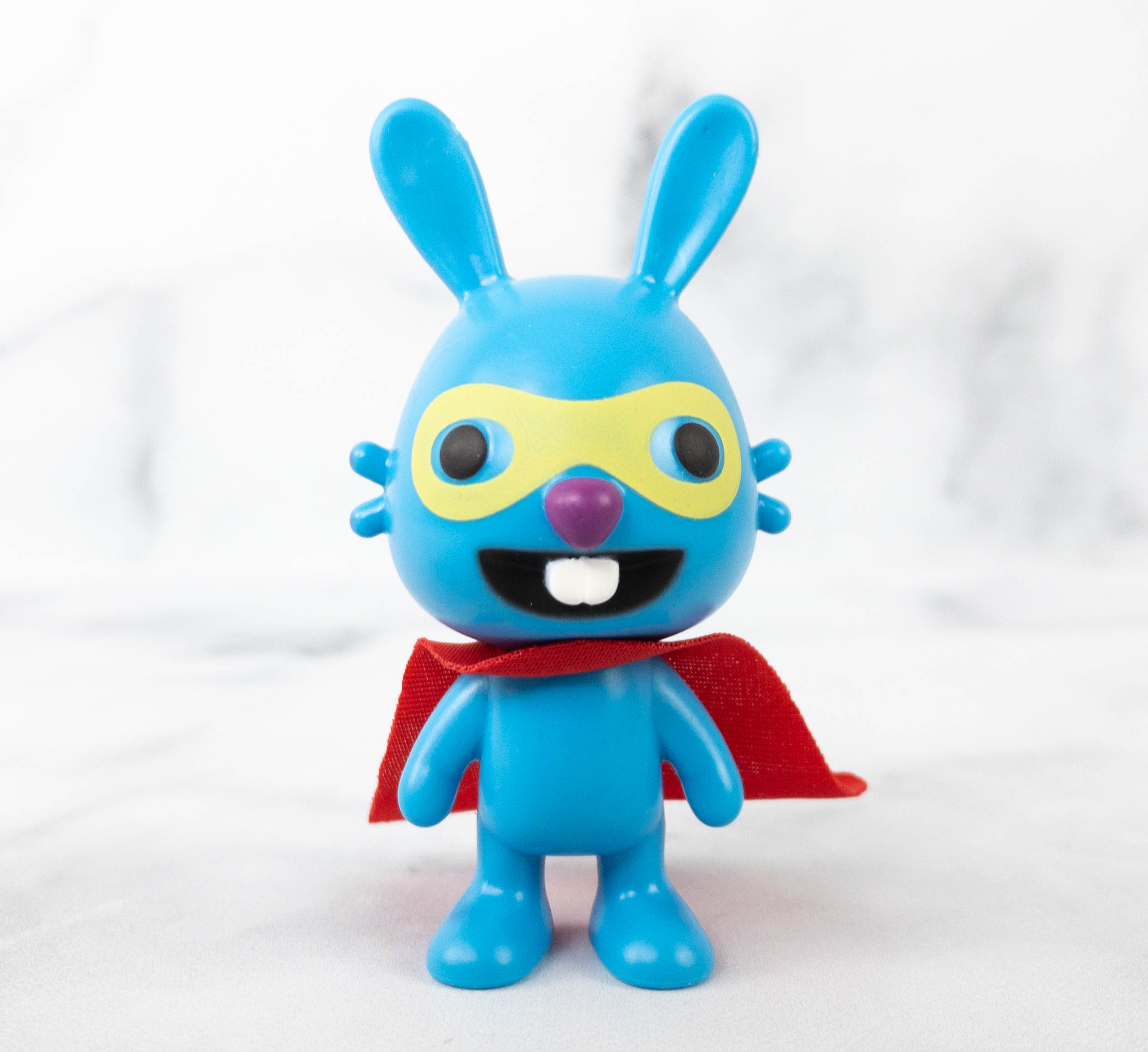 Super Jack. Since this month's theme is all about superheroes, they sent a cute superhero figure. Its name is Super Jack!
It even has a red cape for a complete look!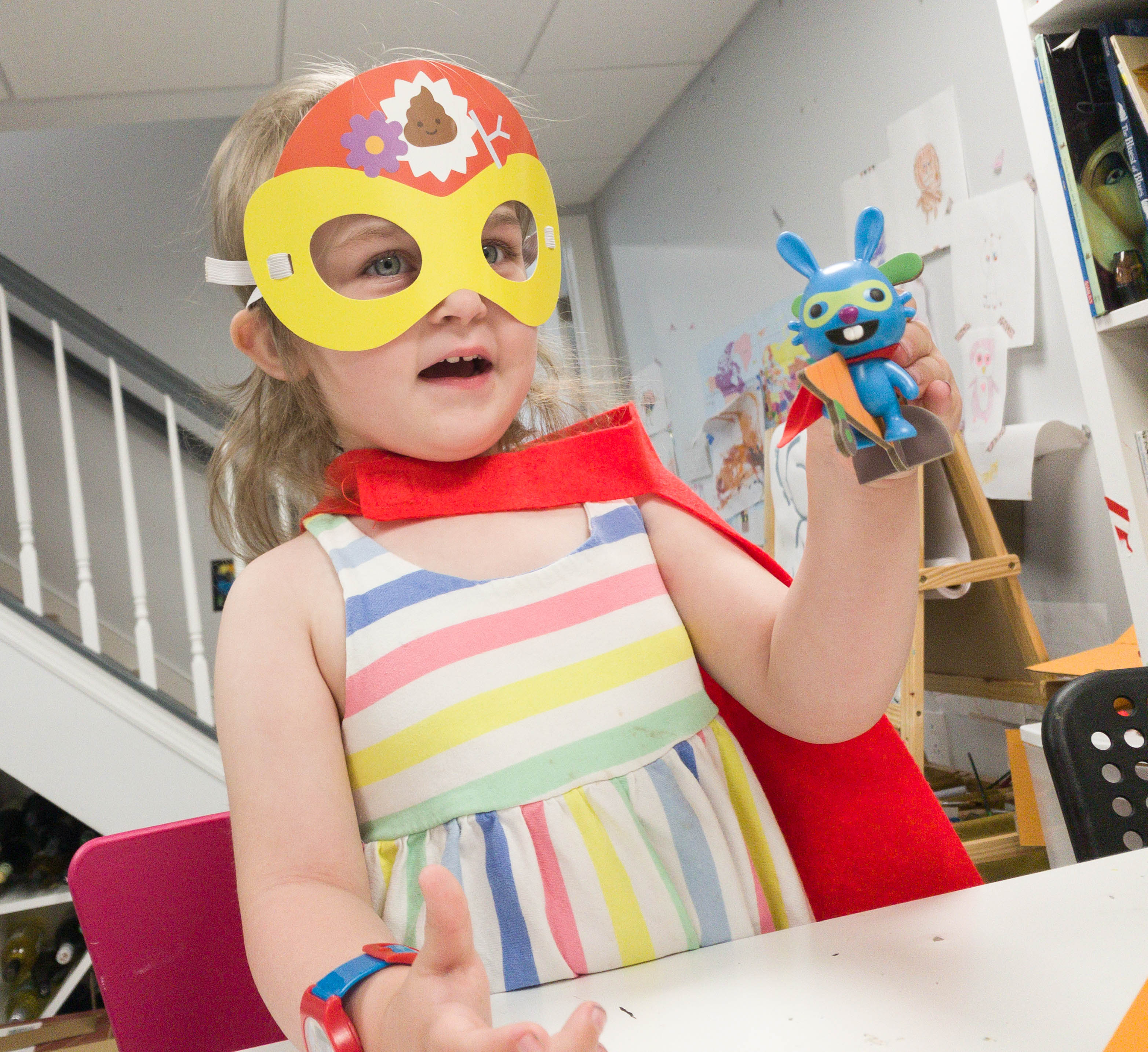 My daughter likes Super Jack!
Activity #1: Superhero Dress Up. The first mission came from Super Jack! It came in a brown envelope, addressed to the superhero-in-training.
It came with easy to follow instructions. The first mission is to dress up like a real hero and do superhero training!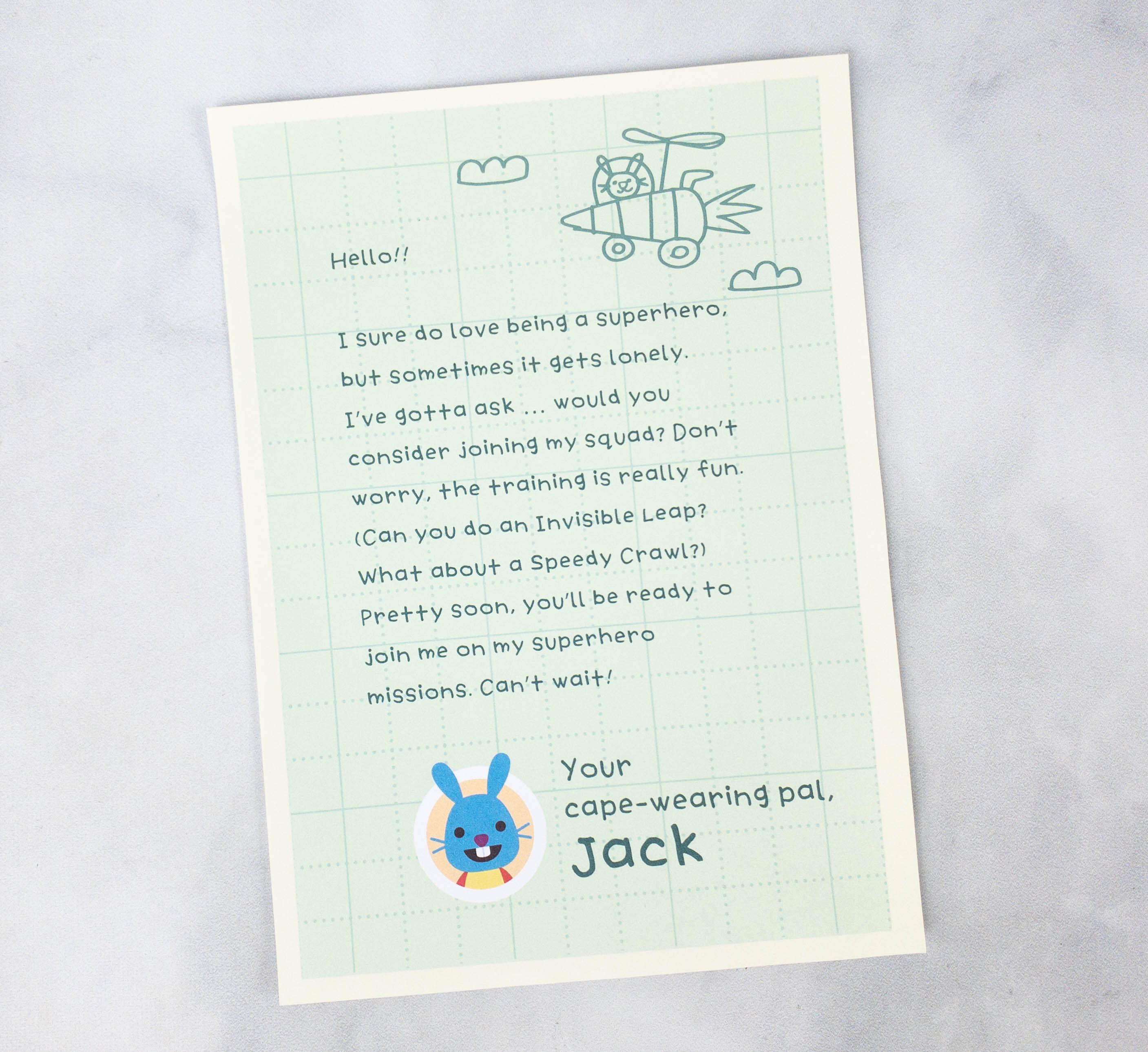 There's also a letter from Jack!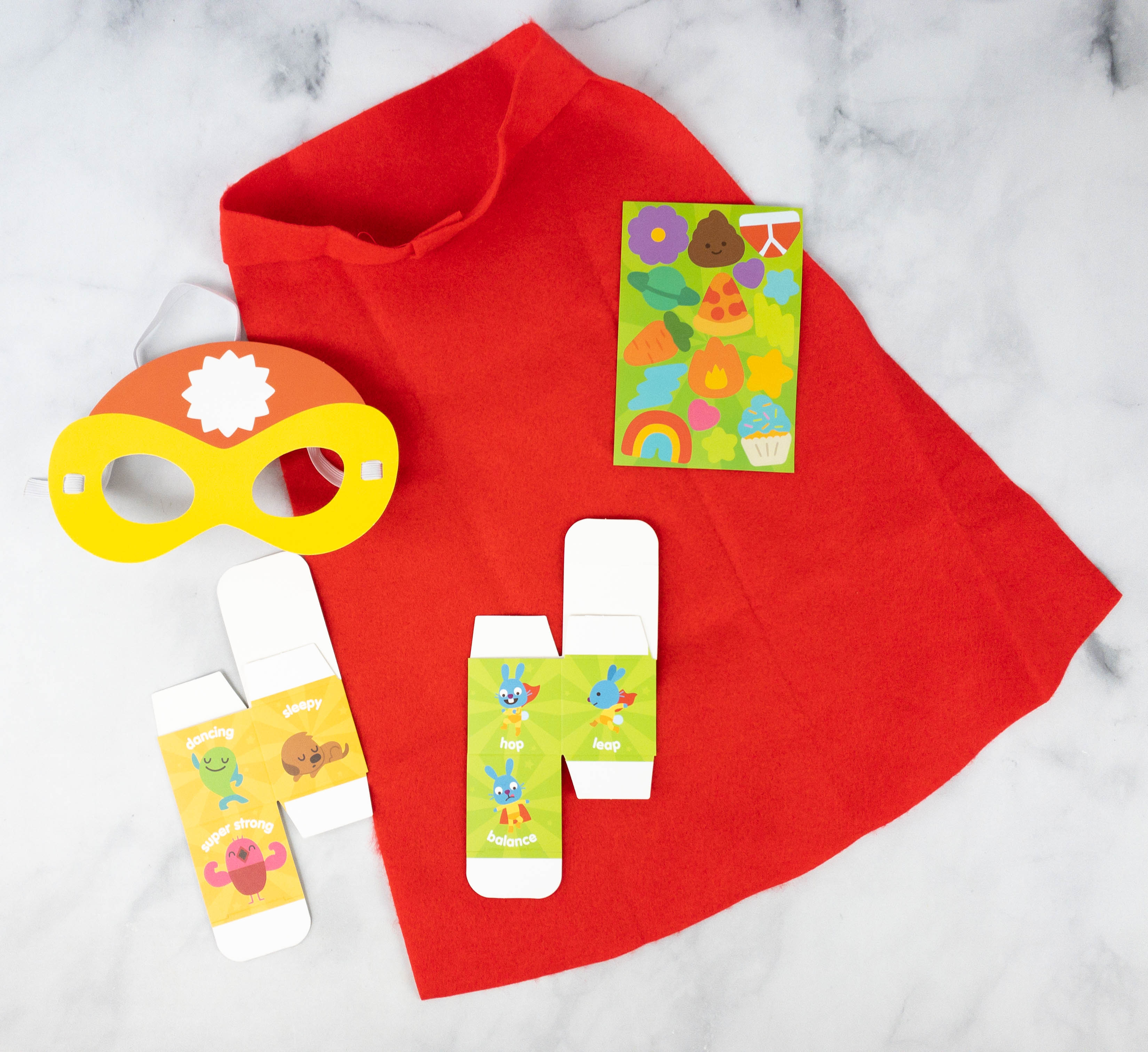 For this activity, the envelope includes a cape, mask, elastic, stickers, and training dice.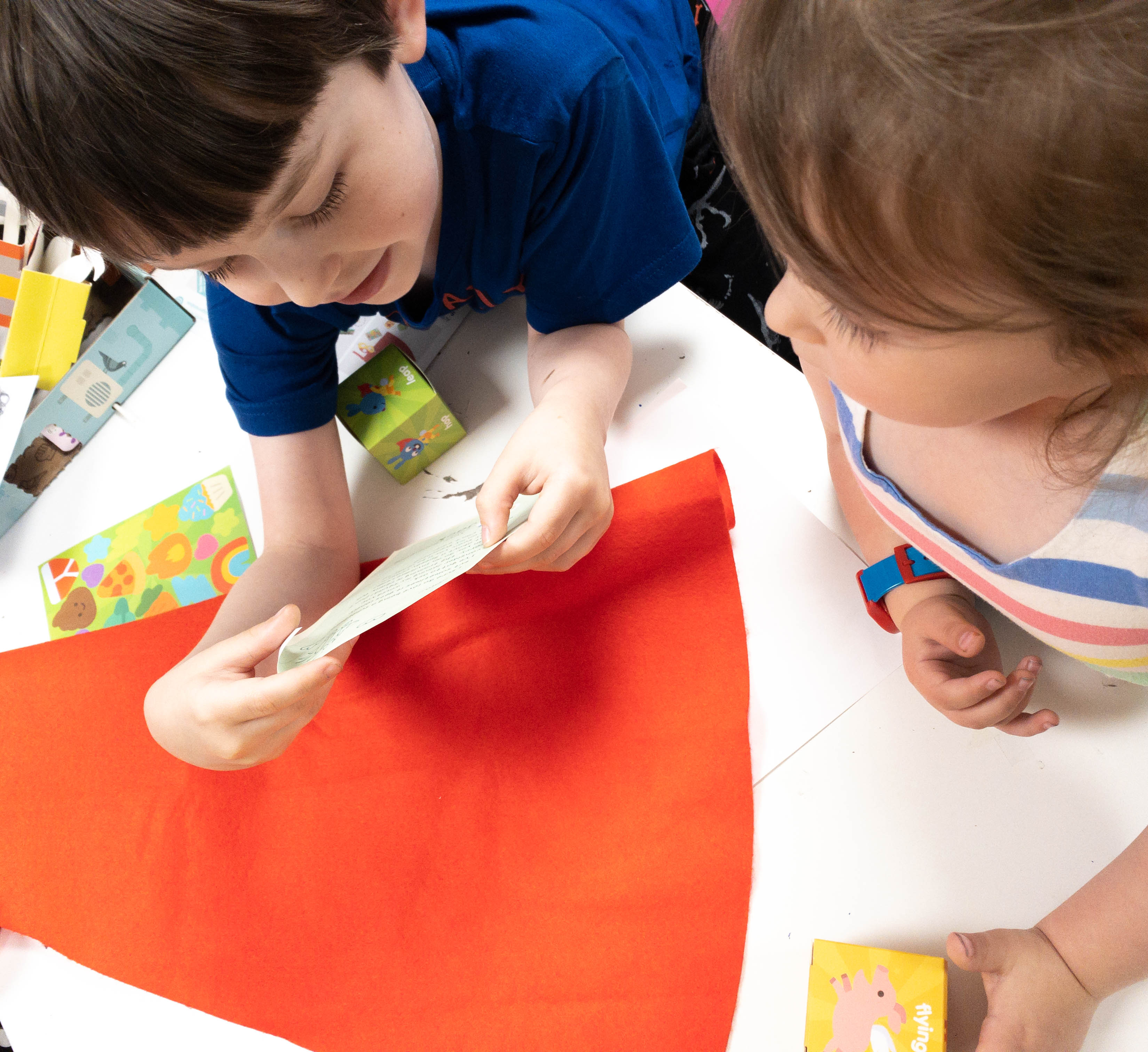 My kids inspected all the materials included in the envelope.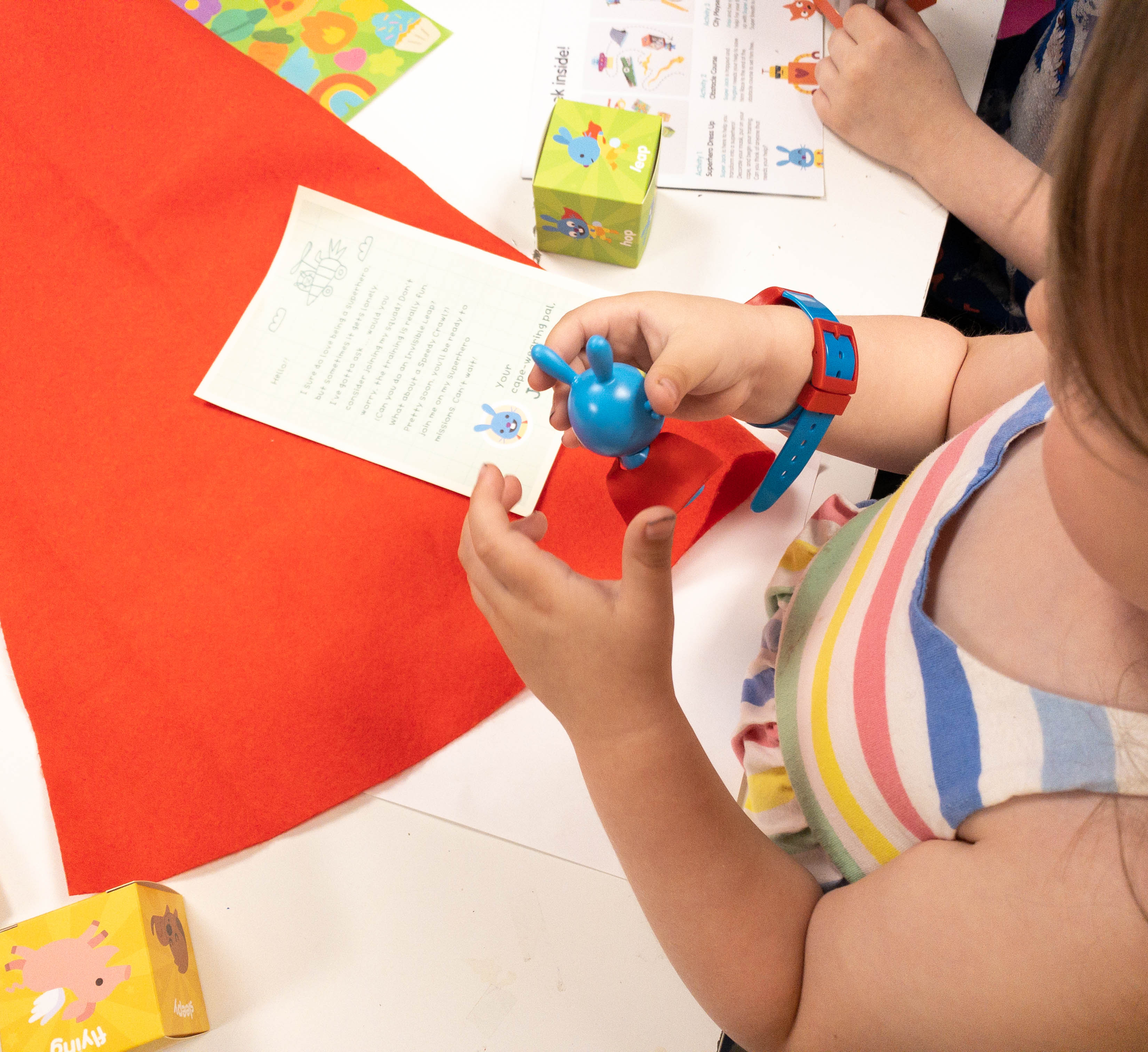 Reading Jack's letter is a must to accomplish the mission. It's always nice to have assistance from a veteran hero!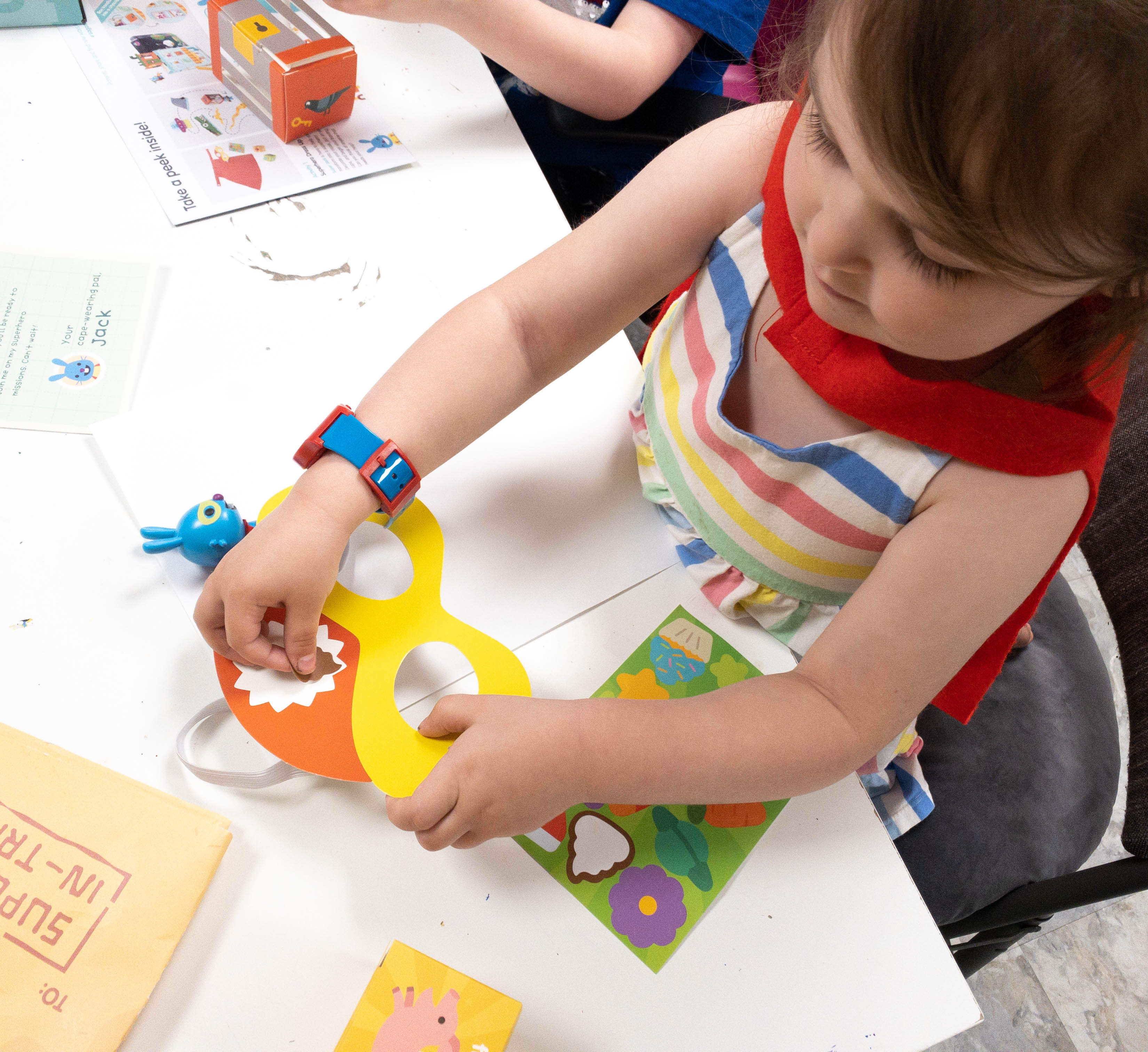 Now, it's time to decorate the superhero face mask! My daughter put stickers on the blank space at the top part. We also looped the elastic through the slots.
She loves how her mask turned out. Of course, she also put the cape on!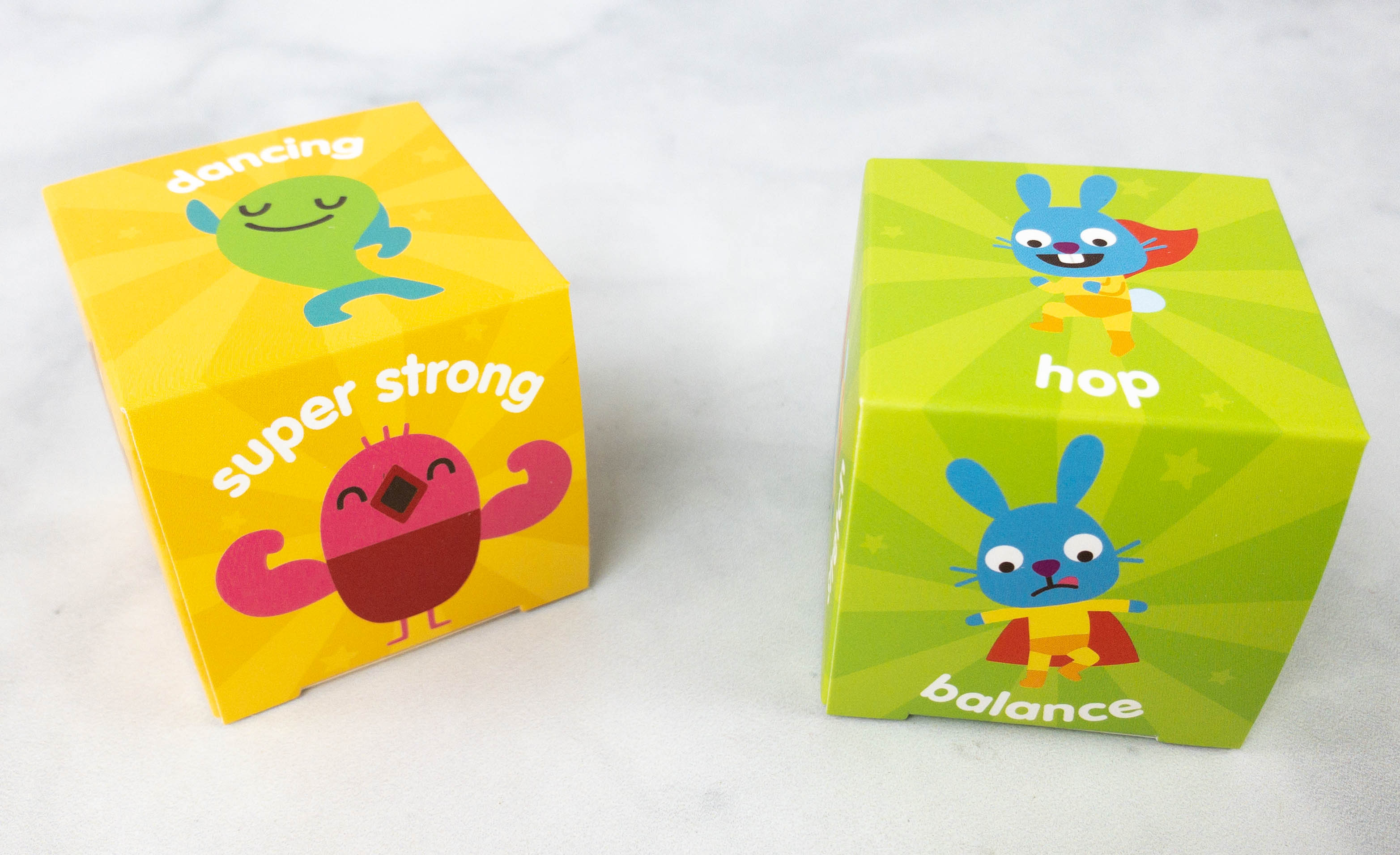 Once the costume is done, my kids assembled the dice and started with the superhero training.
This part is pretty easy. My daughter just had to roll the dice and act out the combinations they reveal. In this photo, my daughter is doing the Speedy Crawl!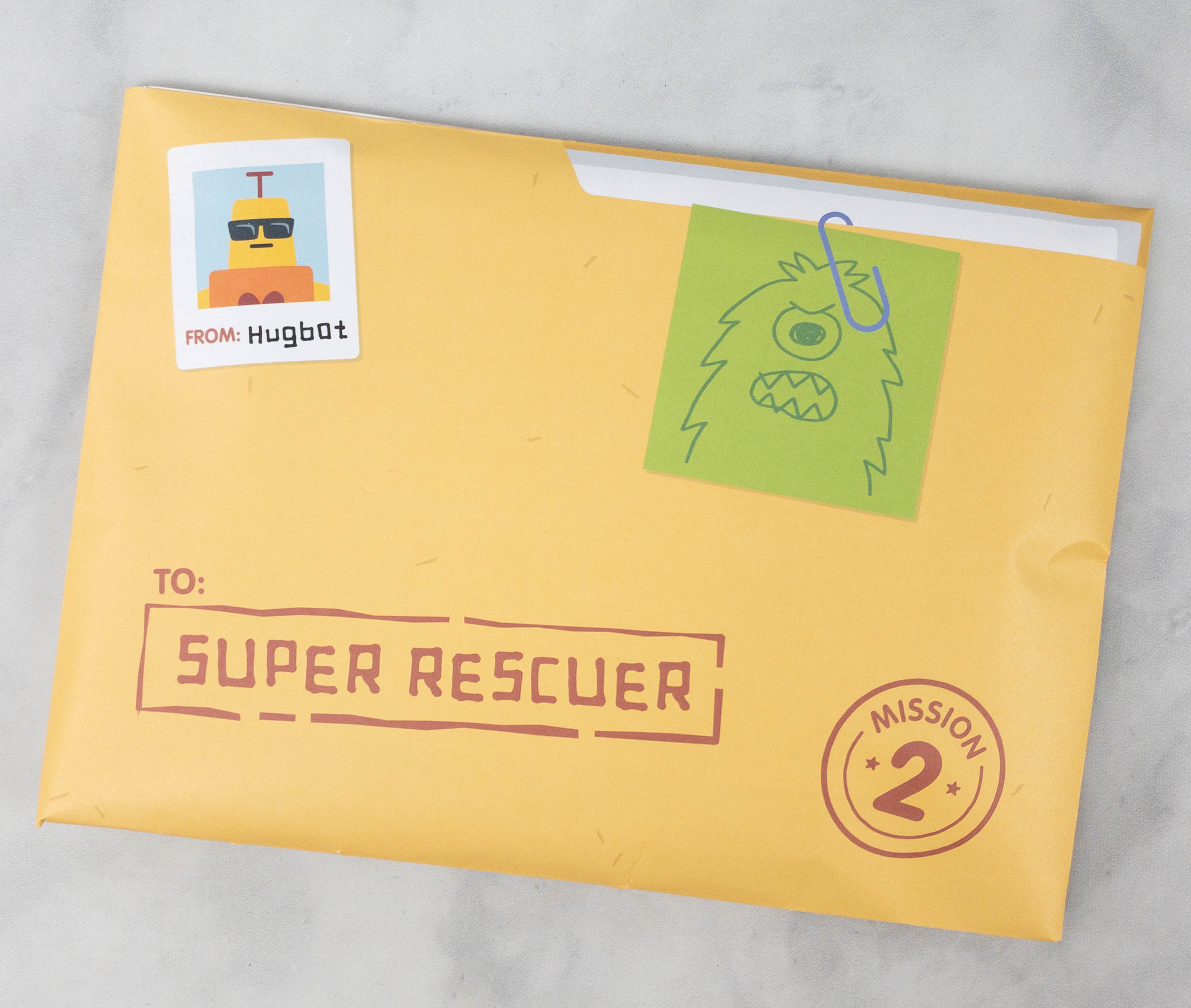 Activity #2: Obstacle Course. The second envelope came from Hugbot and it's addressed to Super Rescuer!
The second mission involves an obstacle course.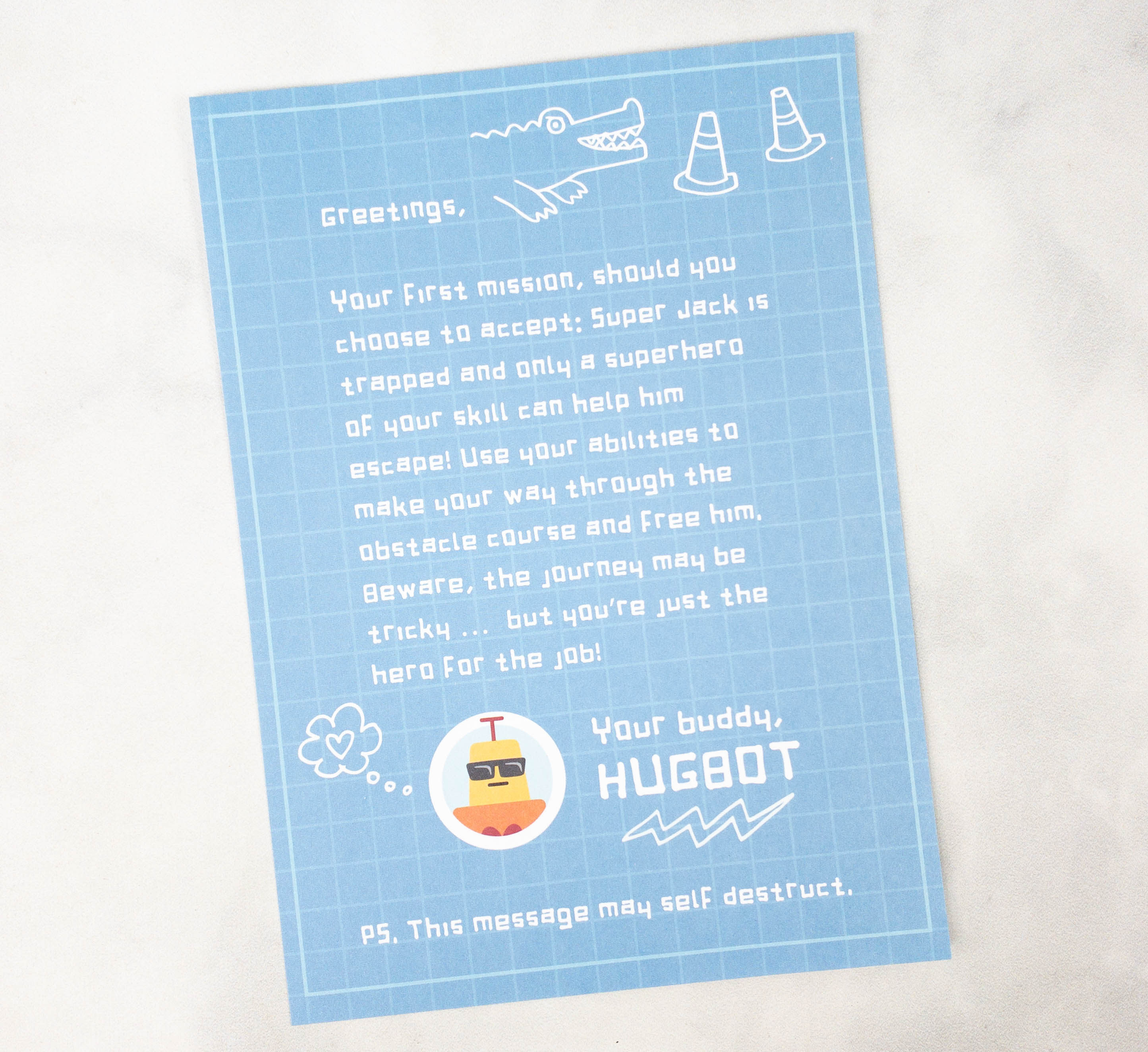 Hugbot also sent a card to guide my kids on their second mission.
For this mission, my kids received cutouts including an alligator, shark fin, UFO, banana peel, snake, and cage.
The first step is to set up an obstacle course by putting the cutouts around the house. Then, pop open the cage and trap Super Jack underneath, then place at the end of the obstacle course.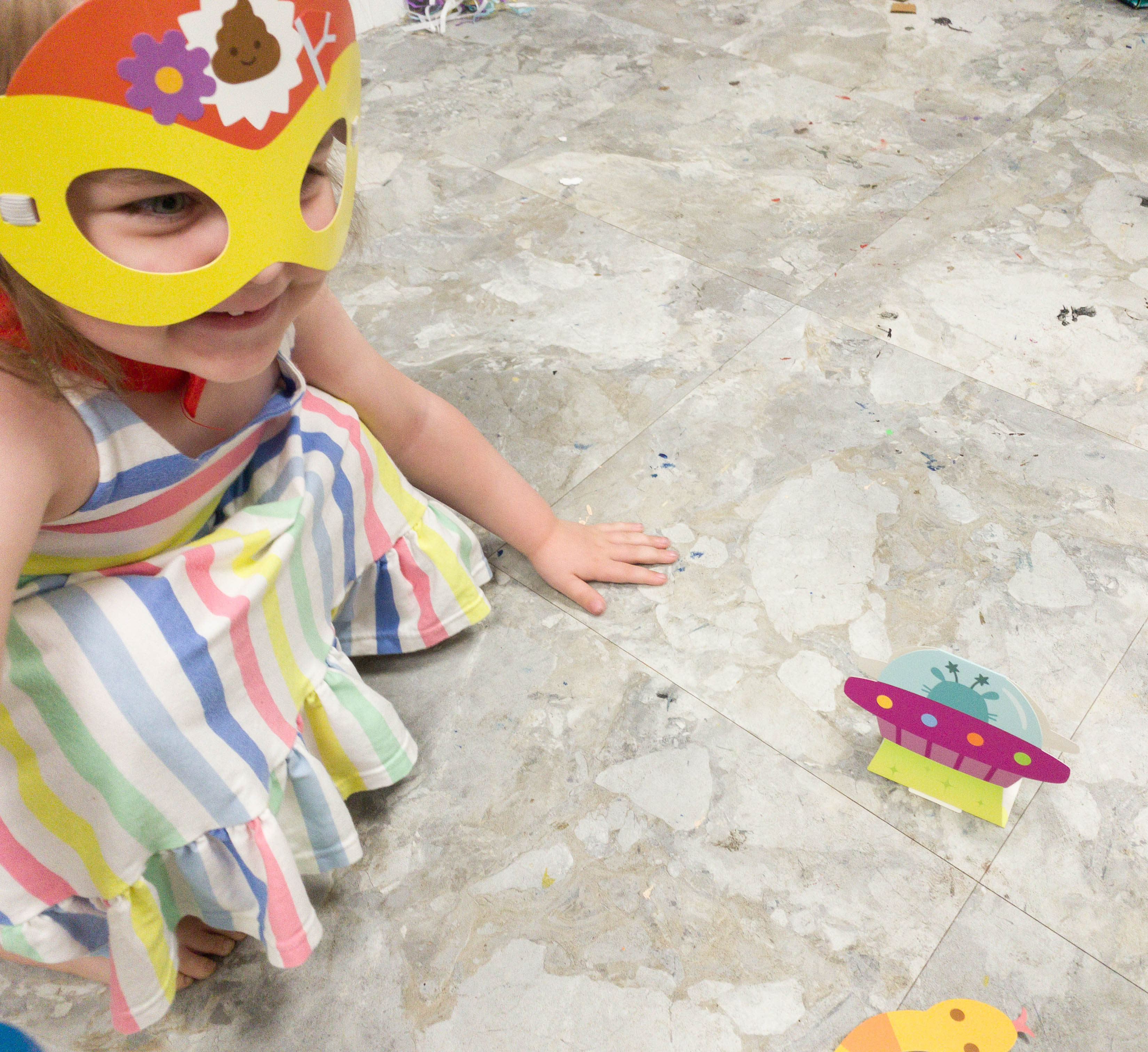 If you want to make the obstacle course more challenging, you can also use other items from home like pillows or even the sofa. When the course is fully set-up, it's time to play and start from the beginning to save Super Jack!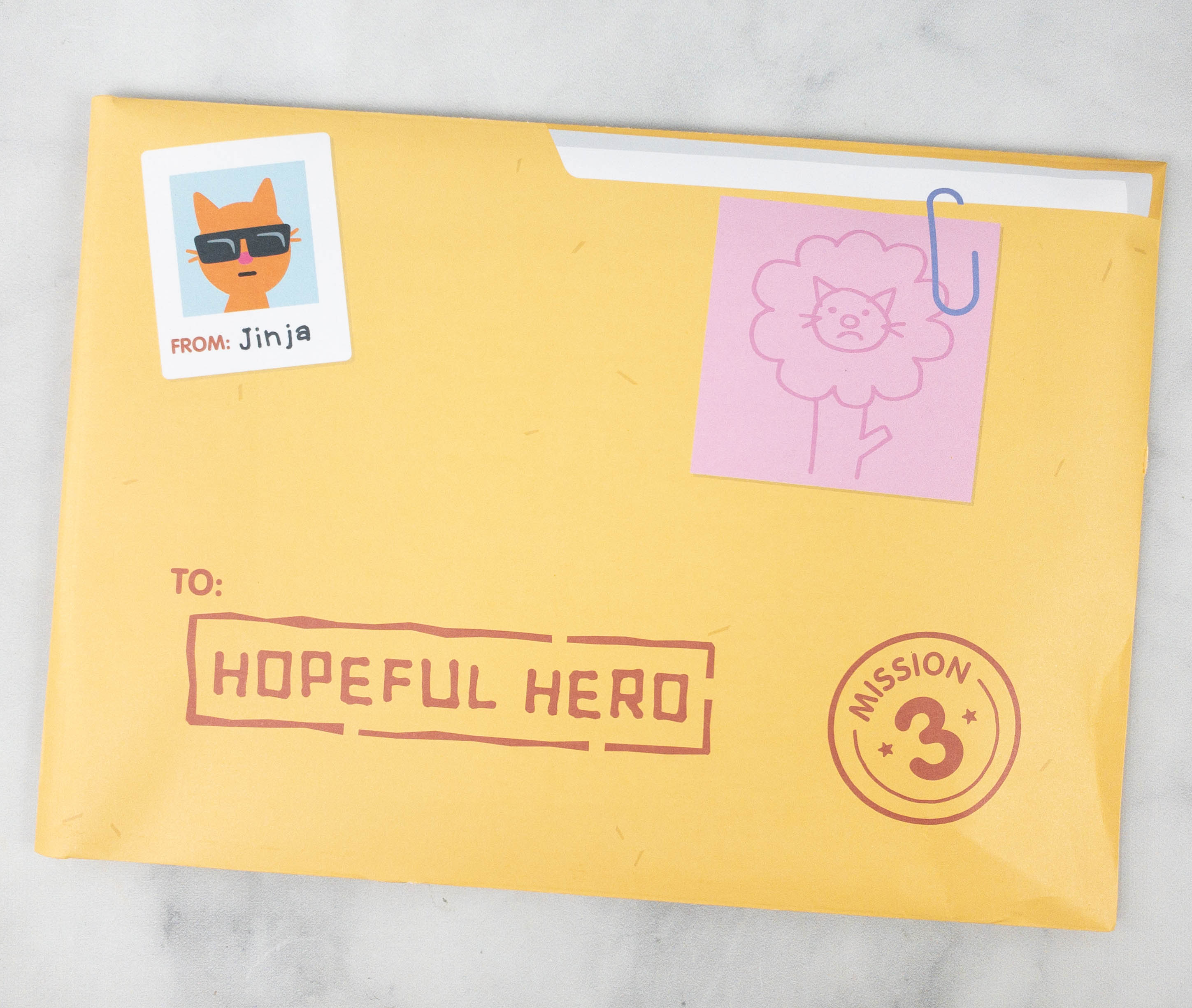 Activity #3: City Playset. For the last activity, here's an envelope Jinja sent and it's for the Hopeful Hero!
It's a city playset for more hero trainings and exercises.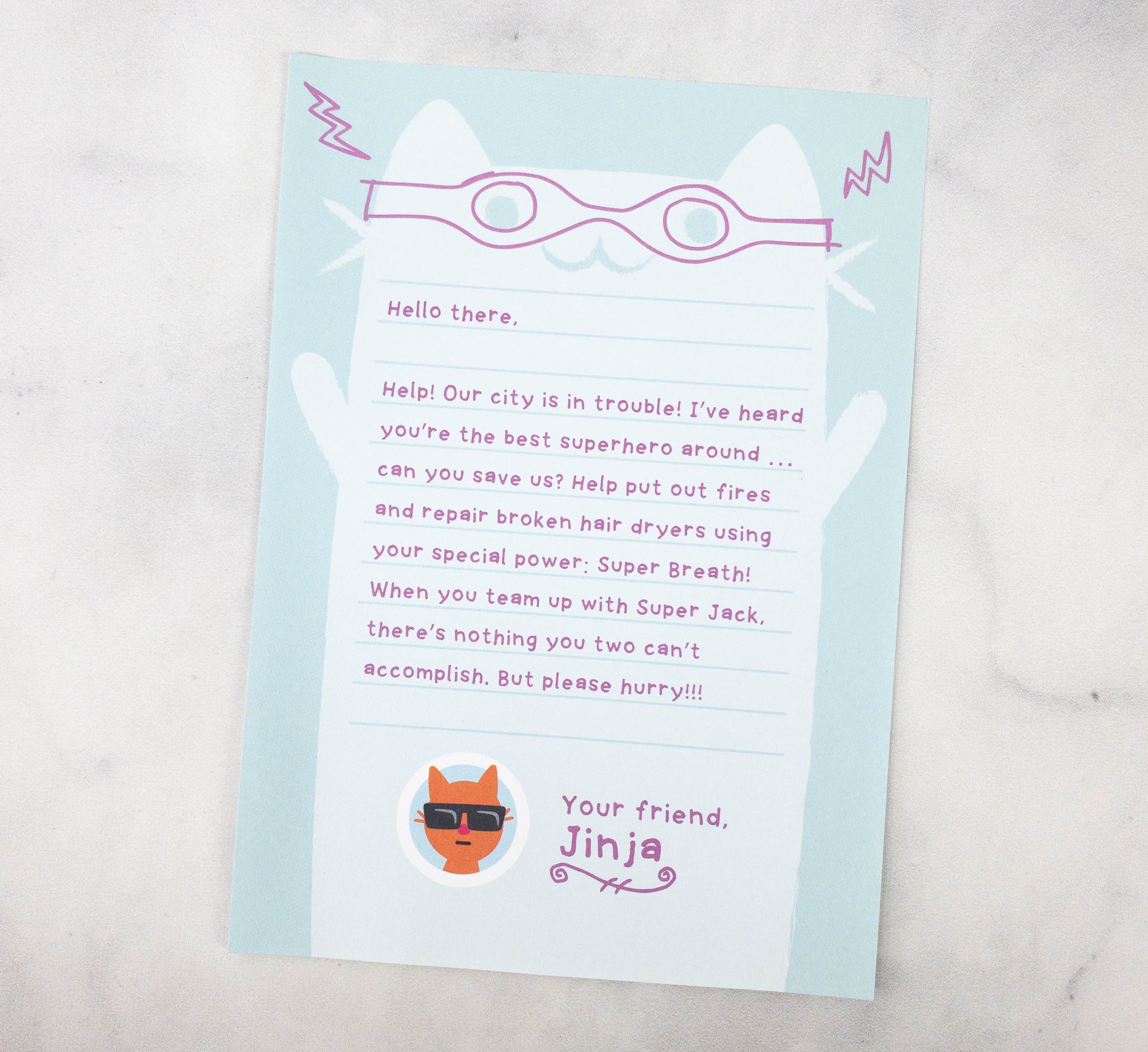 Jinja made sure that all instructions are clear on this letter.
The city playset includes window cards, a homebase, carrotcopter, slide, and stick. The main box is also needed for this activity!
My kids had no problem putting the pieces together. They just turned the box inside out and popped out the rectangles. Then, they slid the stick through the holes in the box and the window cards. After adding the accessories, it's ready for play time!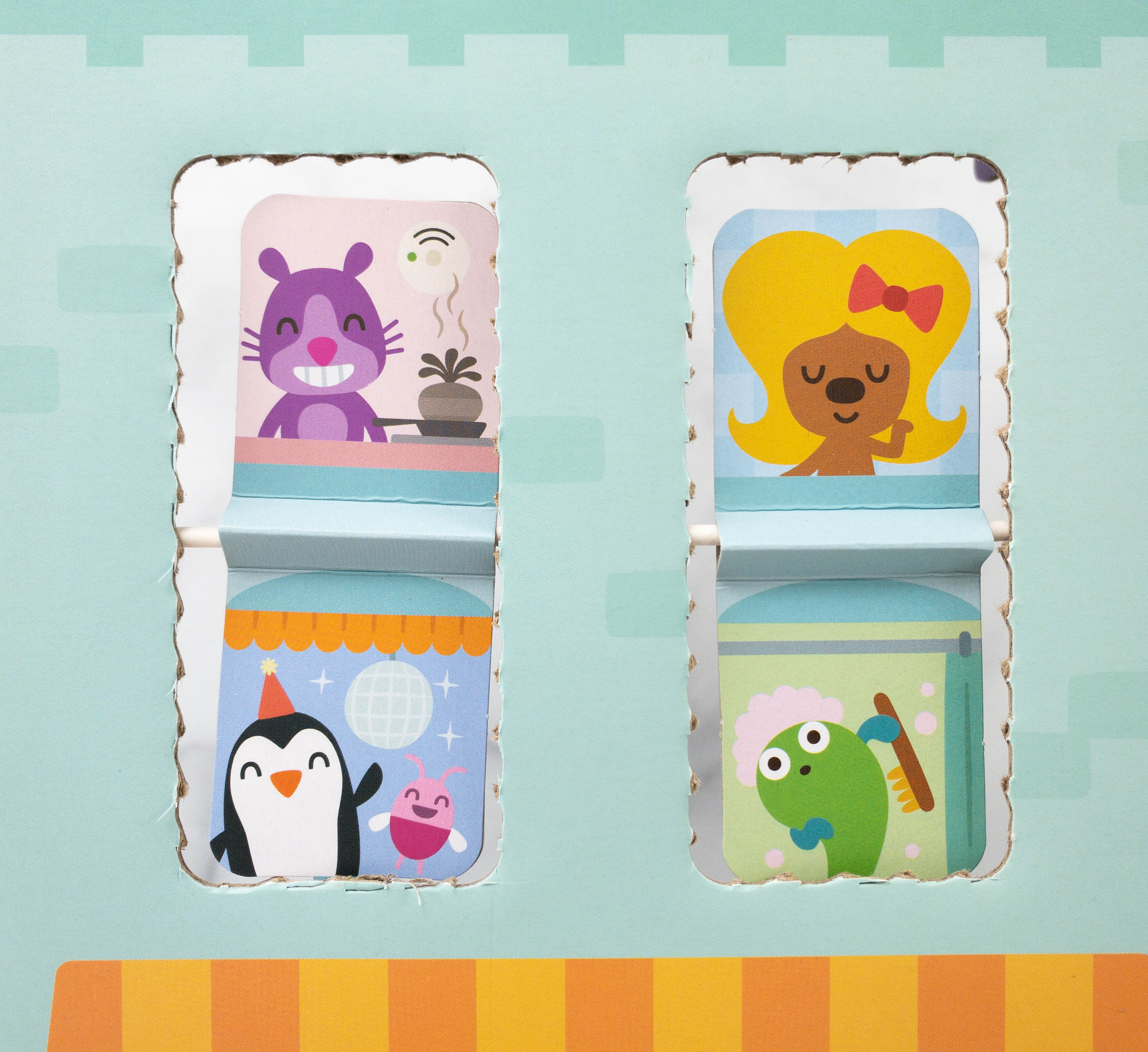 The window cards contains cute animal characters.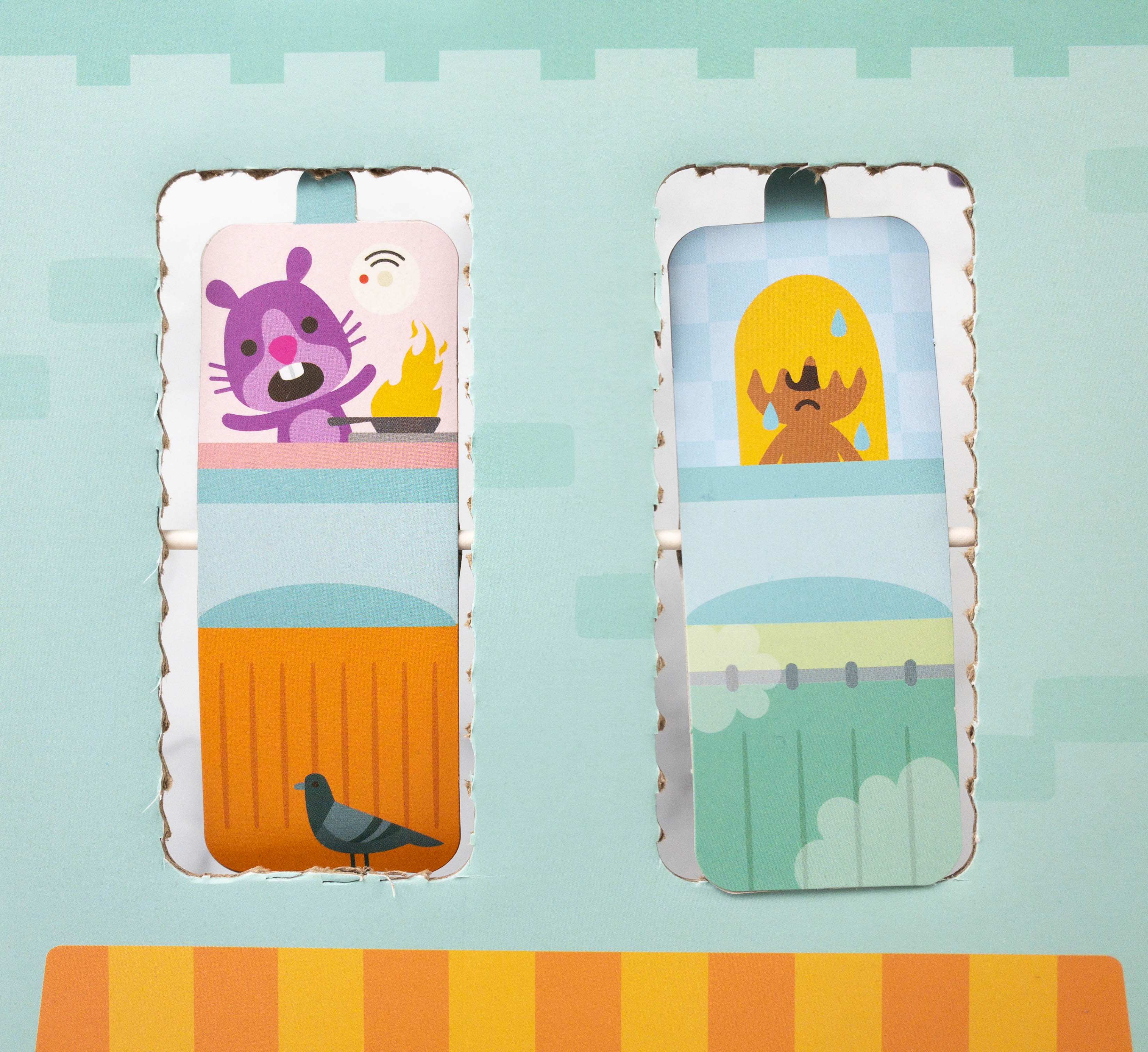 The superheroes just have to blow on top of each window card to help the animals with their emergencies. When the cards flip, they will reveal the animals in a better situation!
Super Jack is also here to assist!
This carrotcopter is Super Jack's ever reliable transportation vehicle. It helps him reach destinations faster and more conveniently!
Blowing these windows was an easy task for my kids.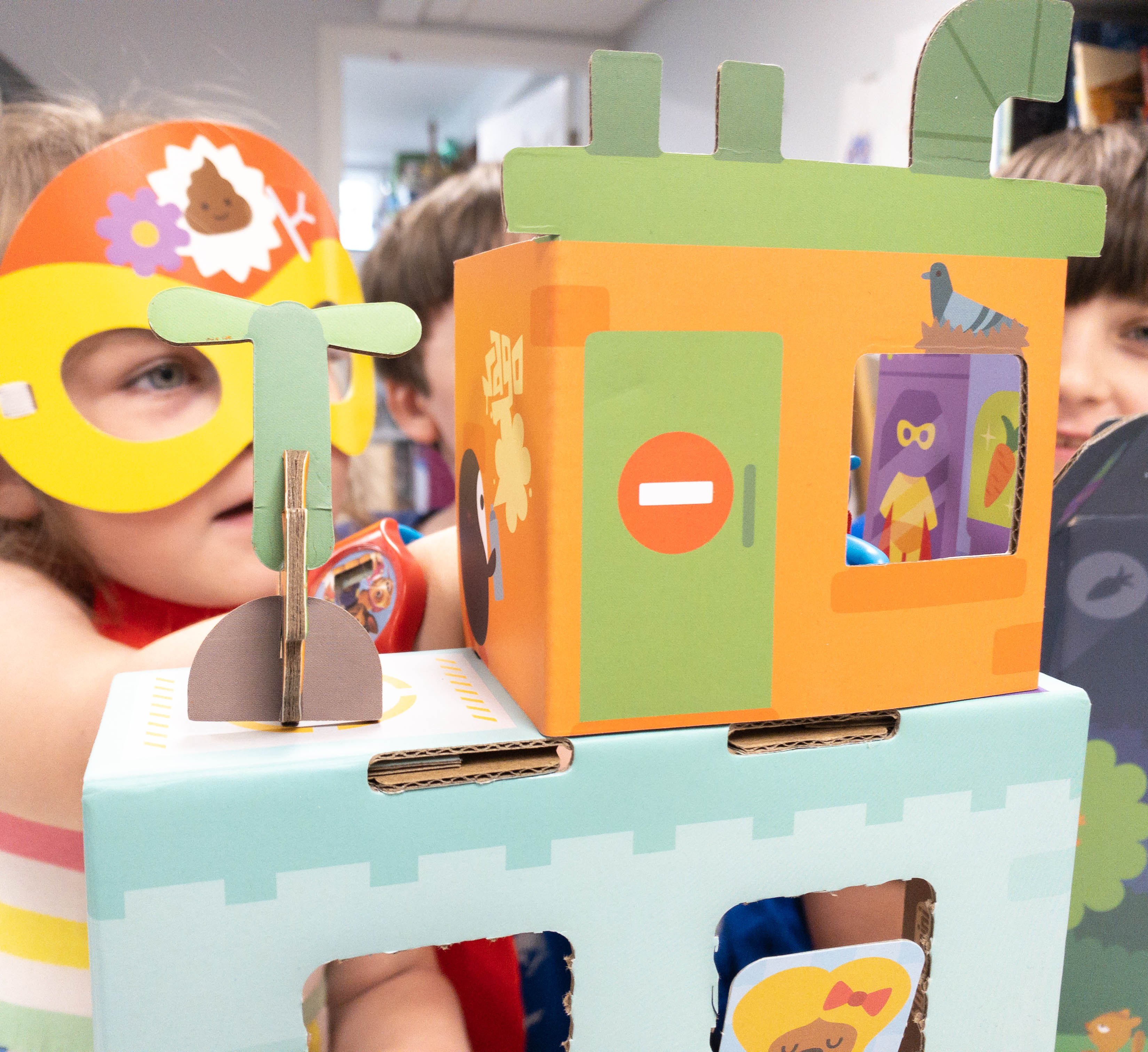 My kids took turns in blowing the window cards. To make it more fun, kids can even come up with their own stories about the animals in the building!
My daughter and Super Jack worked hand in hand to complete the last mission.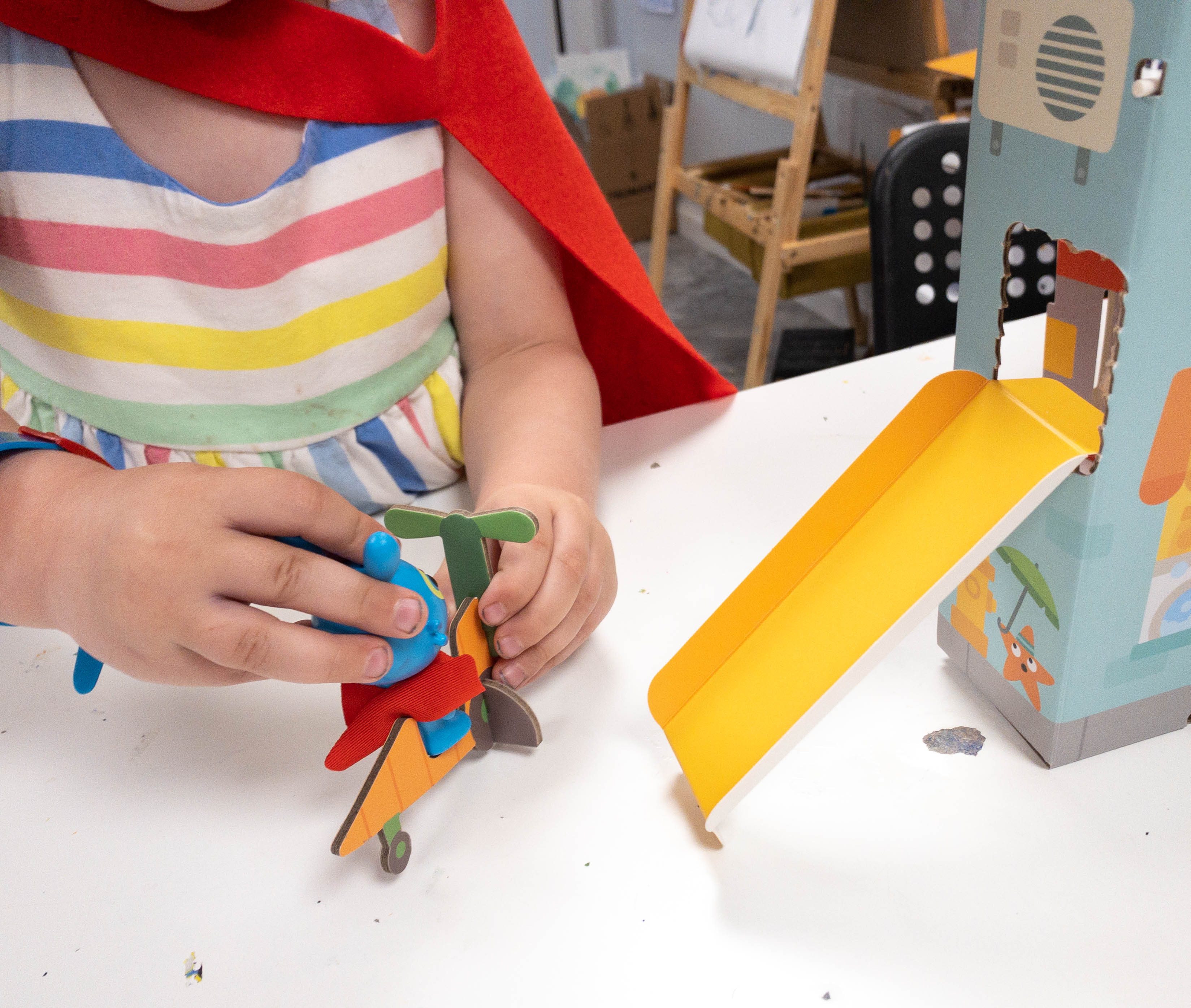 Superhero Jack's task is done and he can now leave using his carrotcopter!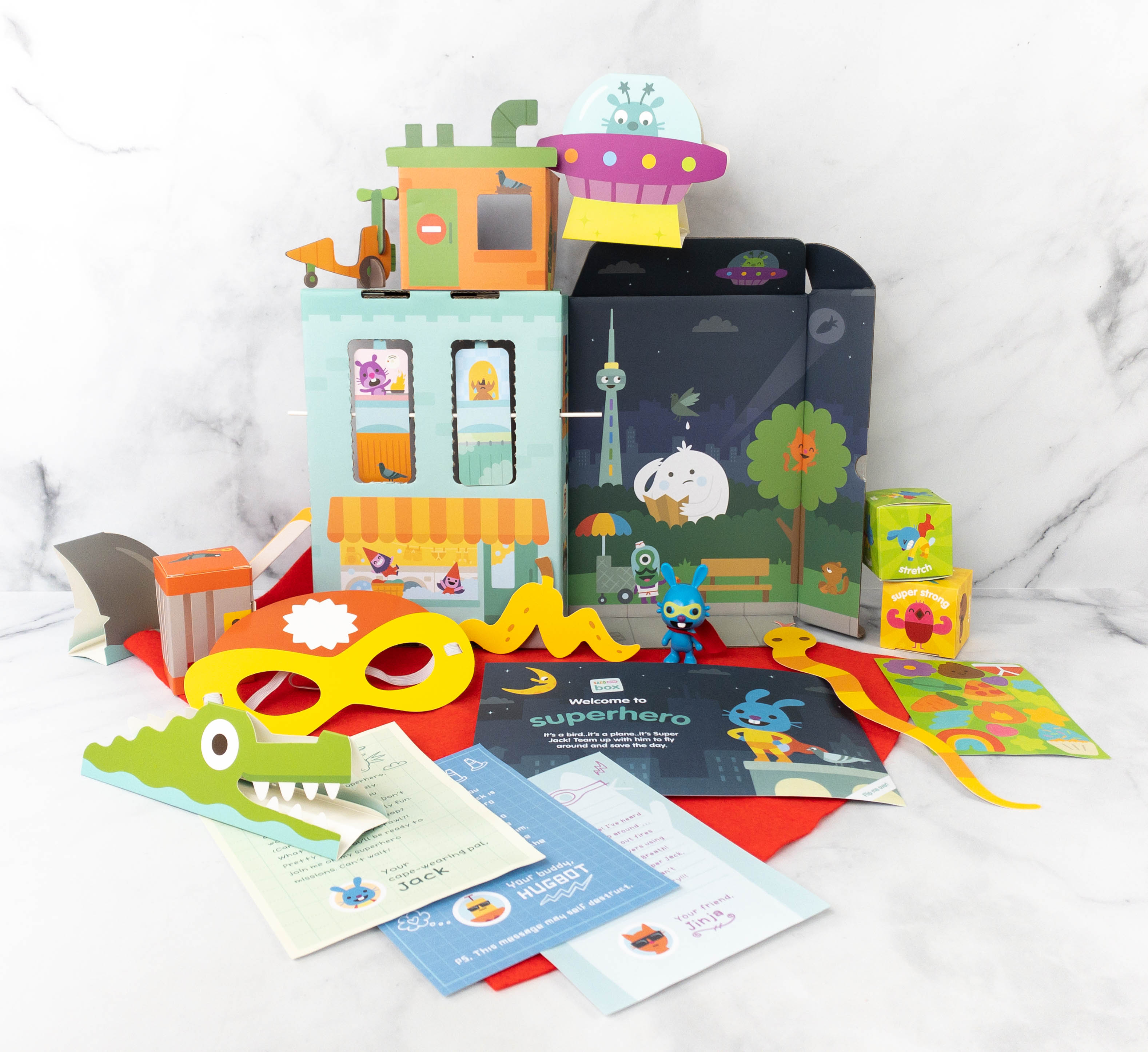 The day is saved, thanks to my kids and to Super Jack!
This month's Sago Mini box was full of superhero adventures that my daughter loved! All 3 activities were fun, exciting, and kid-friendly. There's an costume decorating and superhero training activity, as well as an activity the involves making an obstacle course and playing with it after. My kids' favorite is the last activity, which included a city playset. They saved its animal residents by blowing on the window cards and they really enjoyed it! The whole box encourages creative play and also helps enhance kids' motor skills. It's also great for keeping kids entertained at home. All the materials are provided along with easy-to-follow instructions, so you can start as soon as the box arrives!
What do you think of Sago Mini Box?