Loot Sci-Fi is a Loot Crate subscription for sci-fi fans! For $39.99 every quarter, each box will feature a full franchise takeover by the best science fiction movies, shows, or games. Some of the items you might receive are collectibles, apparel, home goods, and more merchandise that you can't get from anywhere else, with a $60+ value! The crate ships to US, UK, Canada, and other parts of the world!
DEAL: Save 15% on any Loot Sci-Fi subscription when you use this link and coupon code HELLOSUBSCRIPTION15.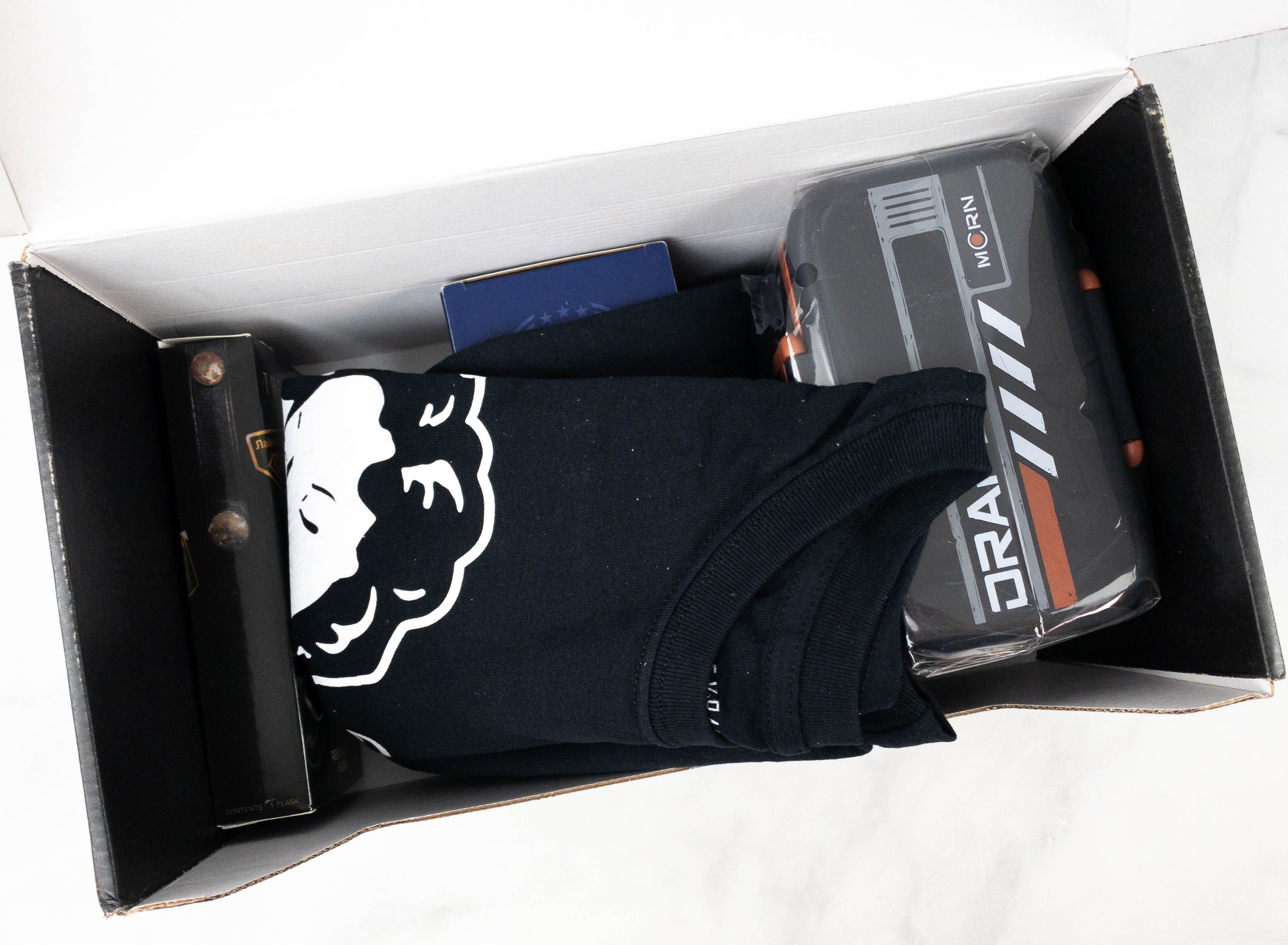 The theme for this month is THE EXPANSE.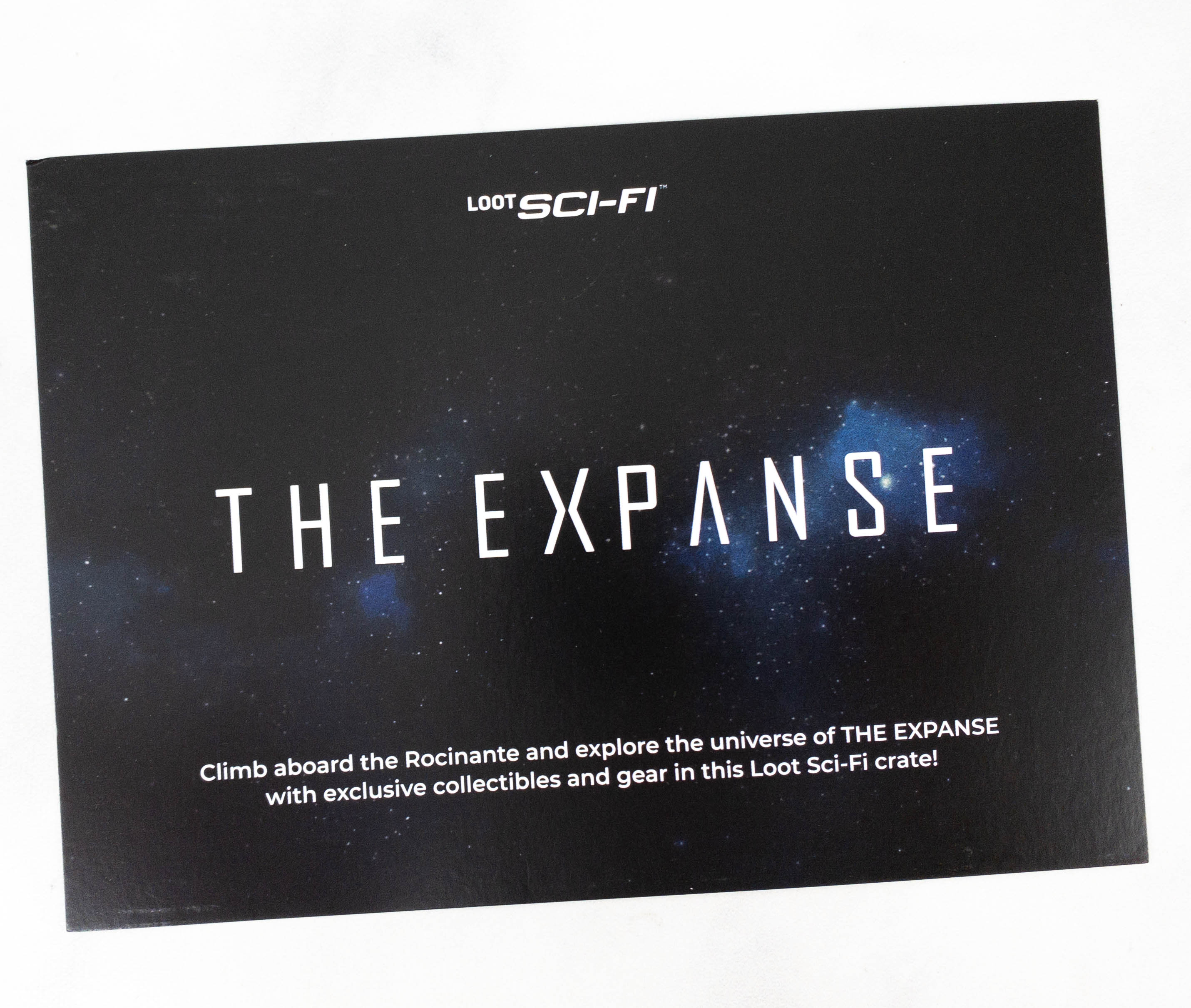 The box also includes an info card.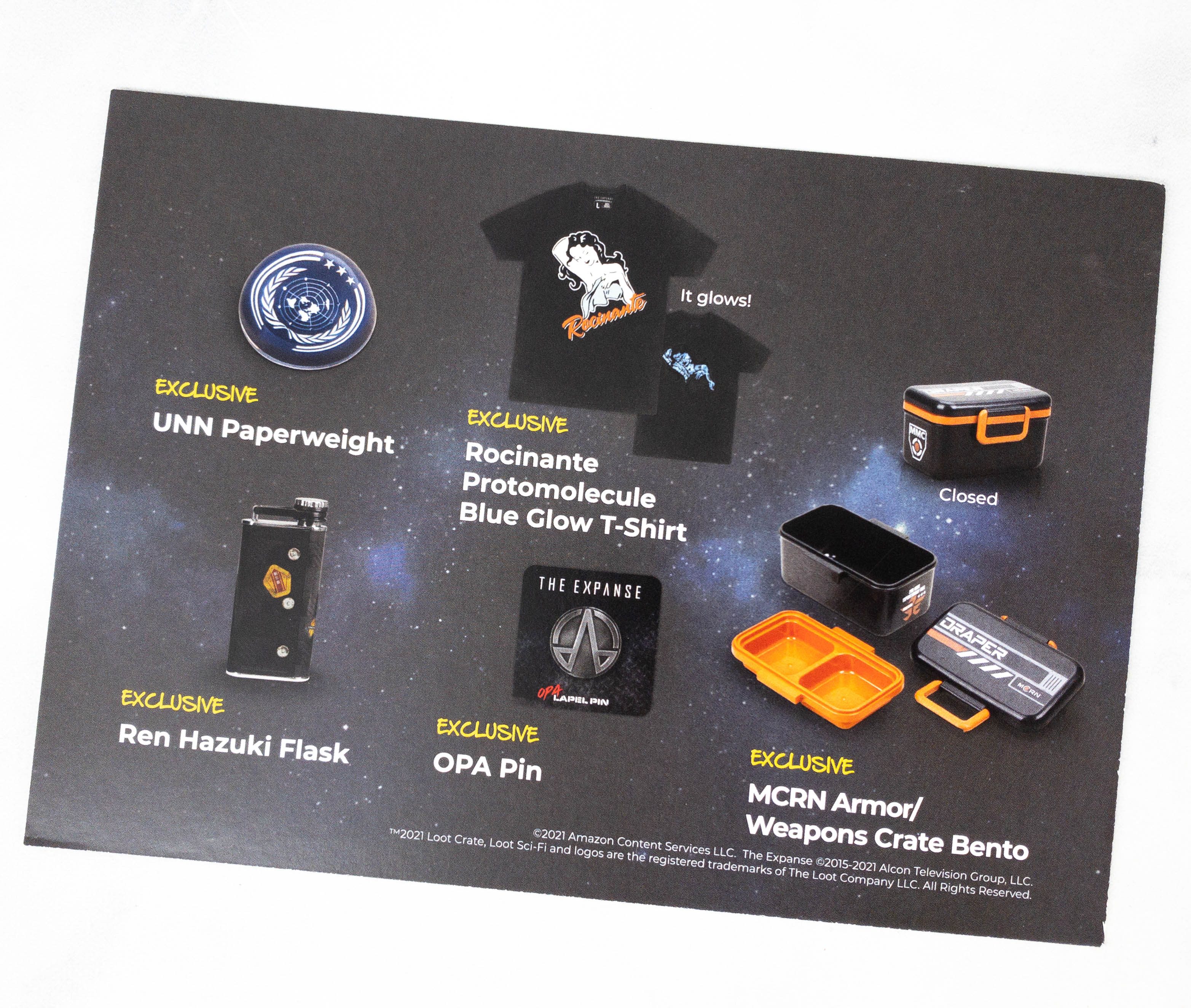 The flip side of the info card lists all the items included in this box, with photos.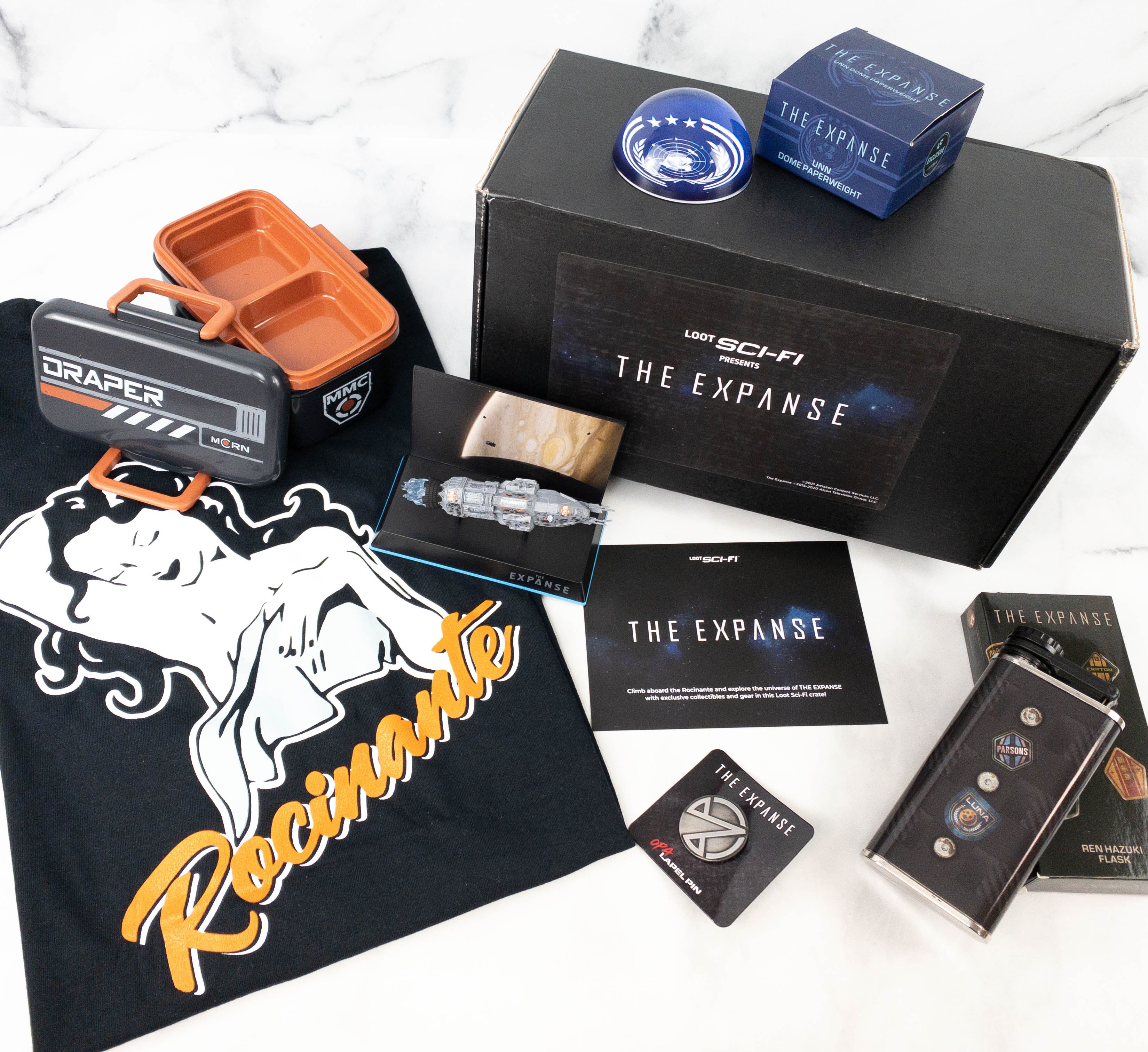 Everything in my box!
OPA Pin. This month's pin features The Expanse, an American science fiction television series set in the future wherein mankind has colonized the solar system.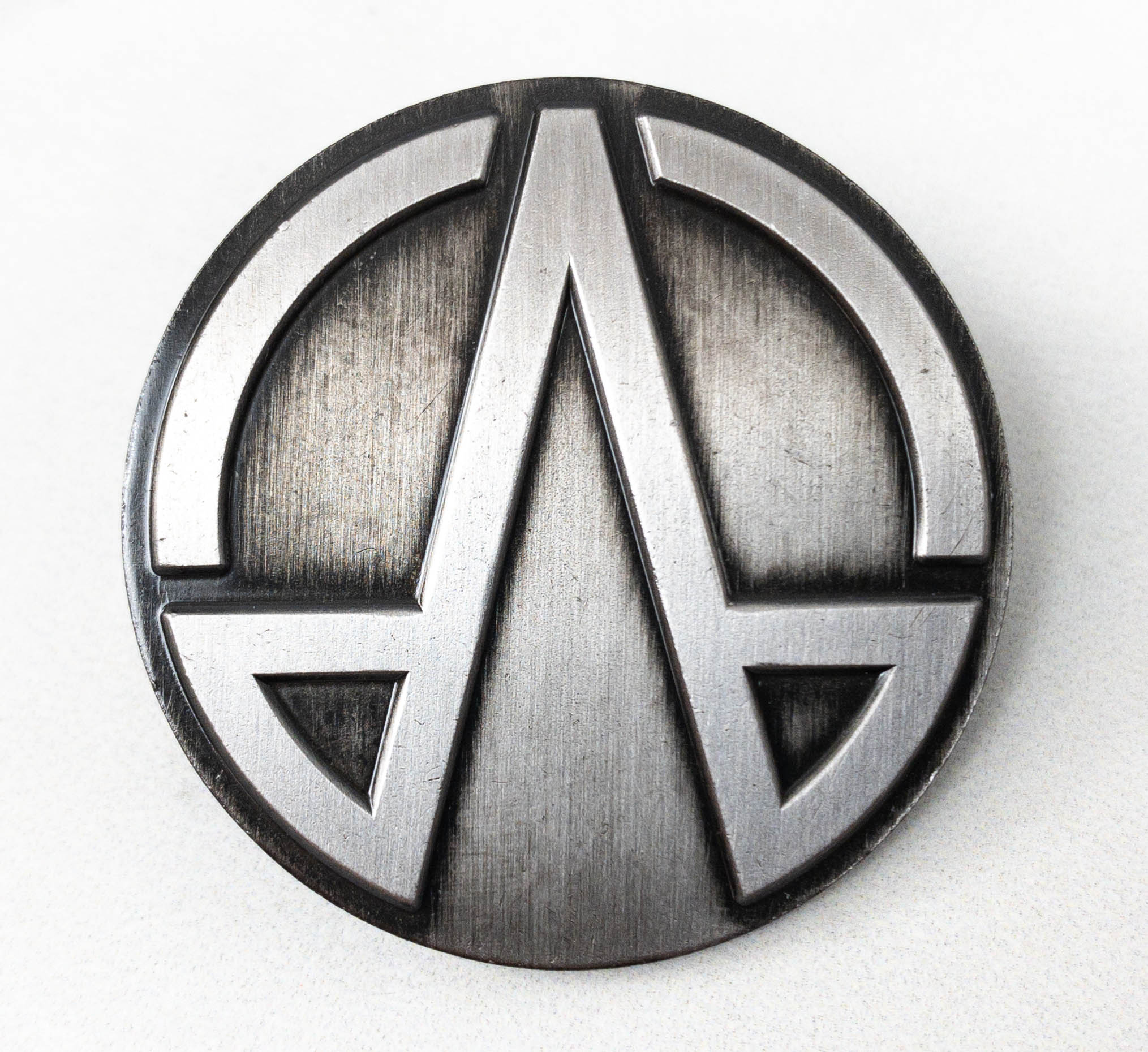 The design features the logo of The Outer Planets Alliance (OPA).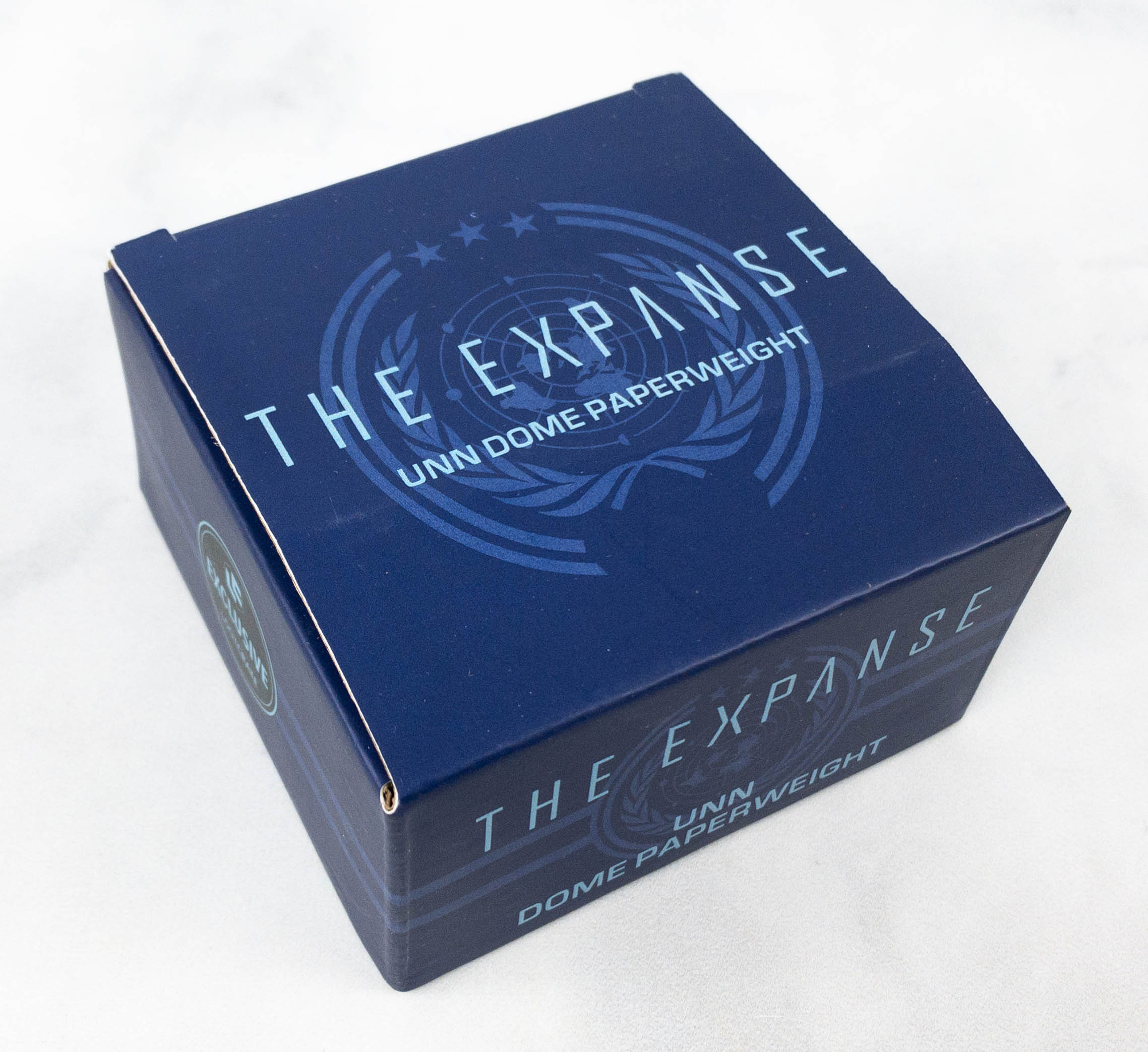 UNN Paperweight. Next up is a paperweight inspired by the series' United Nations Navy group.
A top view reveals UNN's logo, a naval branch of the United Nations military in the series.
This is indeed a nice item that will add more character on my desk!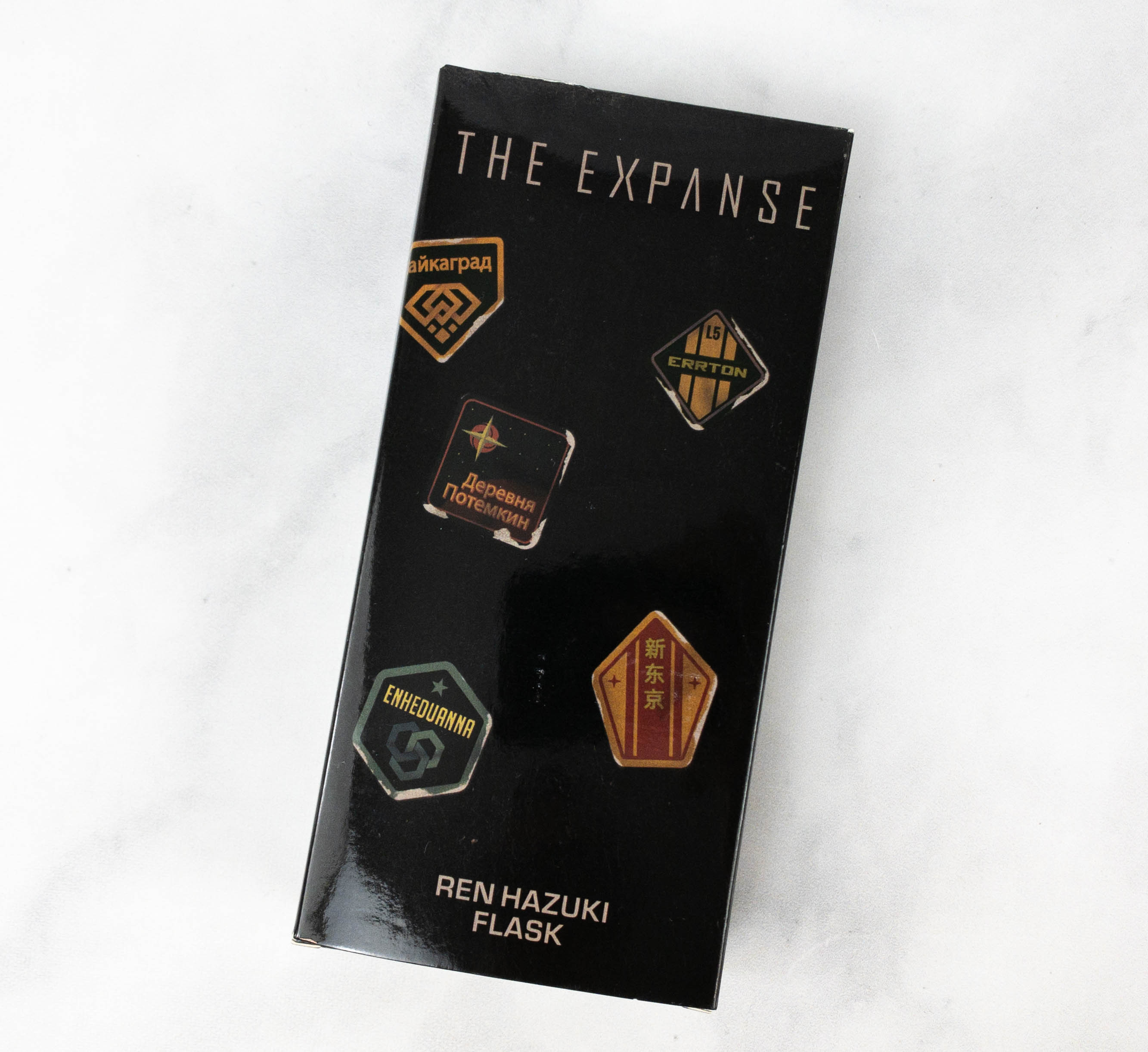 Ren Hazuki Flask. It's an exact replica of the flask used by Ren Hazuki, an eomployee of Savage Industries, a maintenance and repair company tasked to repair the fleet headed to the Sol Ring in the series!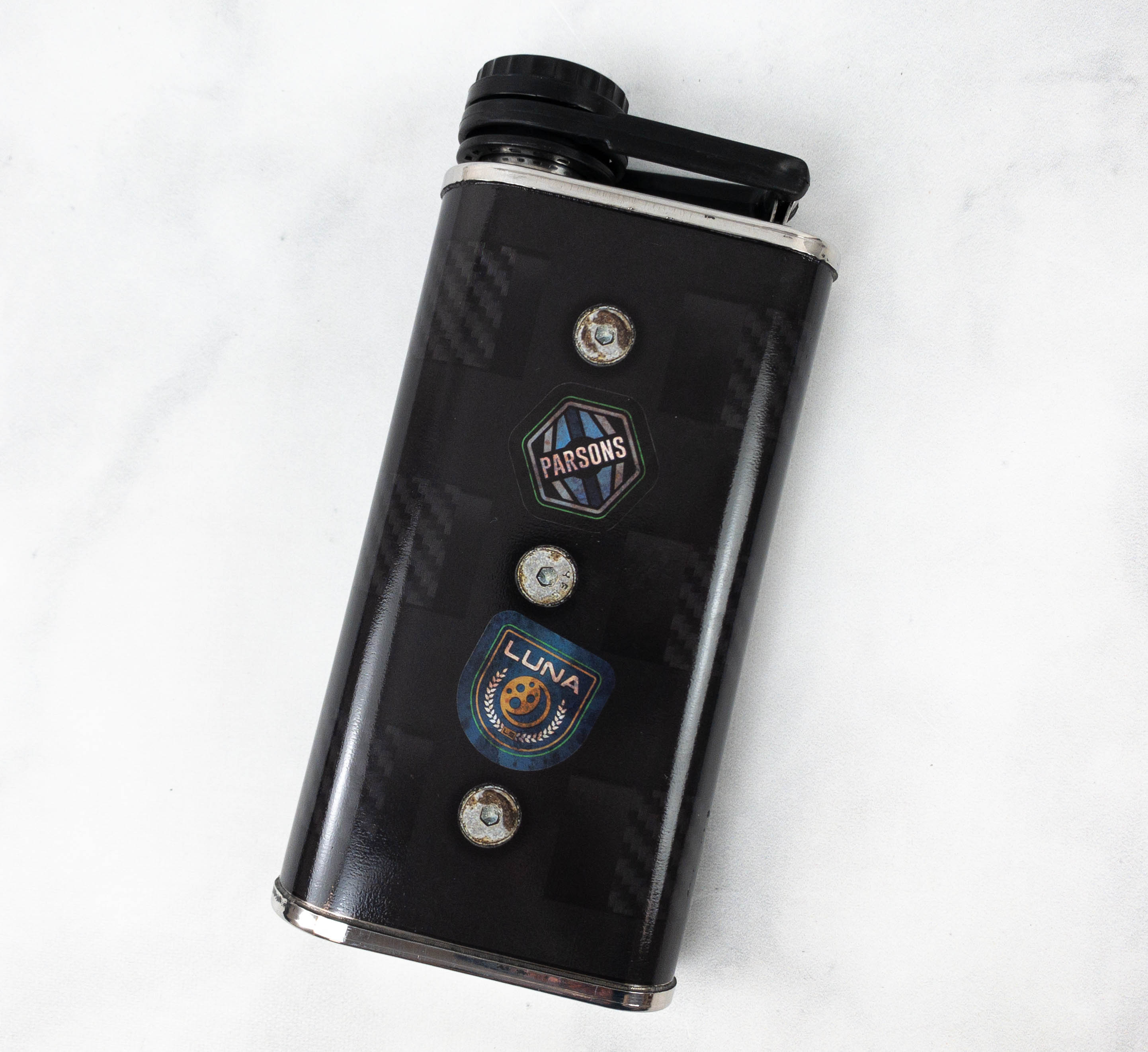 This flask looks really cool! I'm sure this collectible will make the fans jump for joy!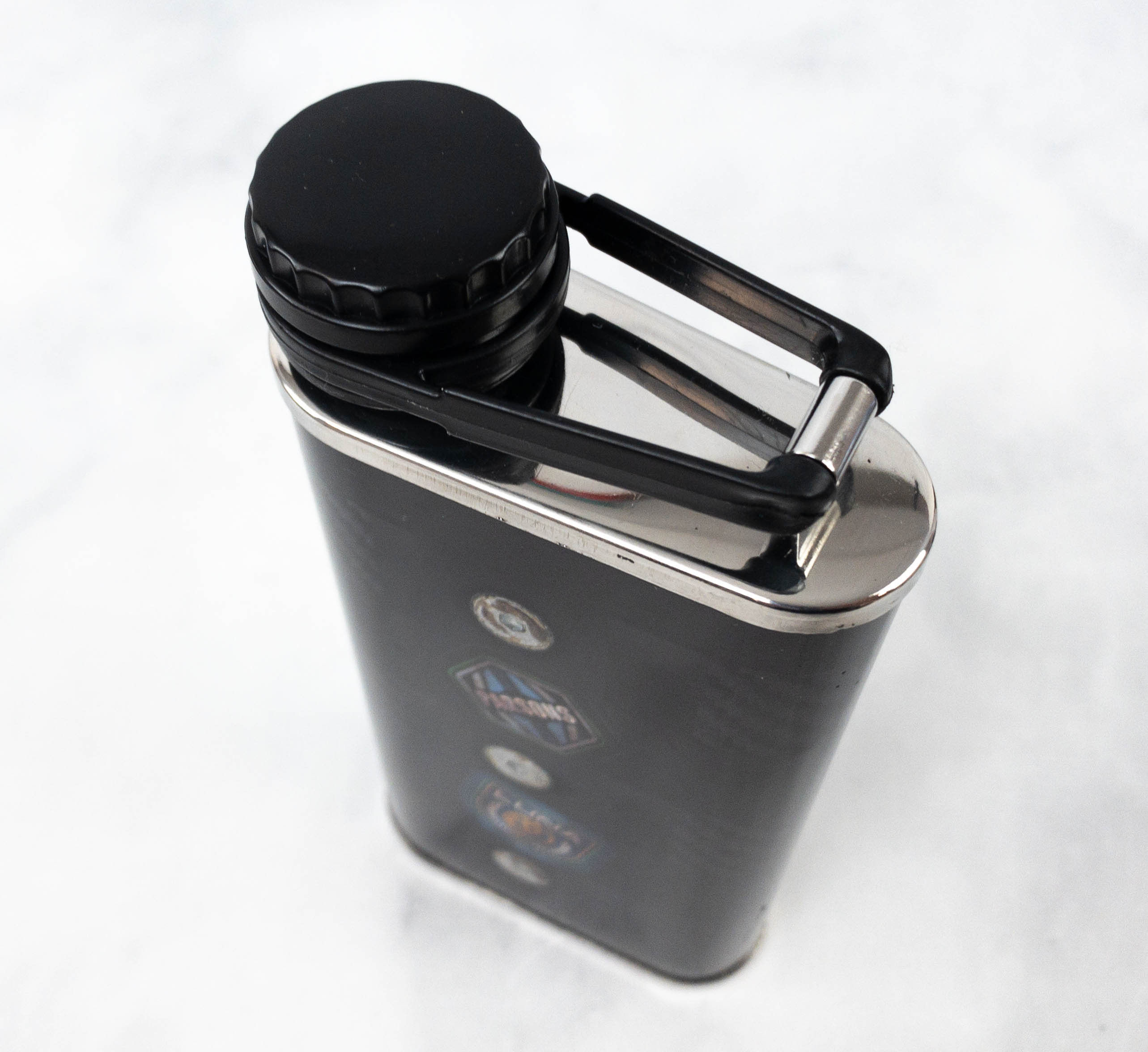 I can now enjoy my favorite beverage in this flask just like Ren!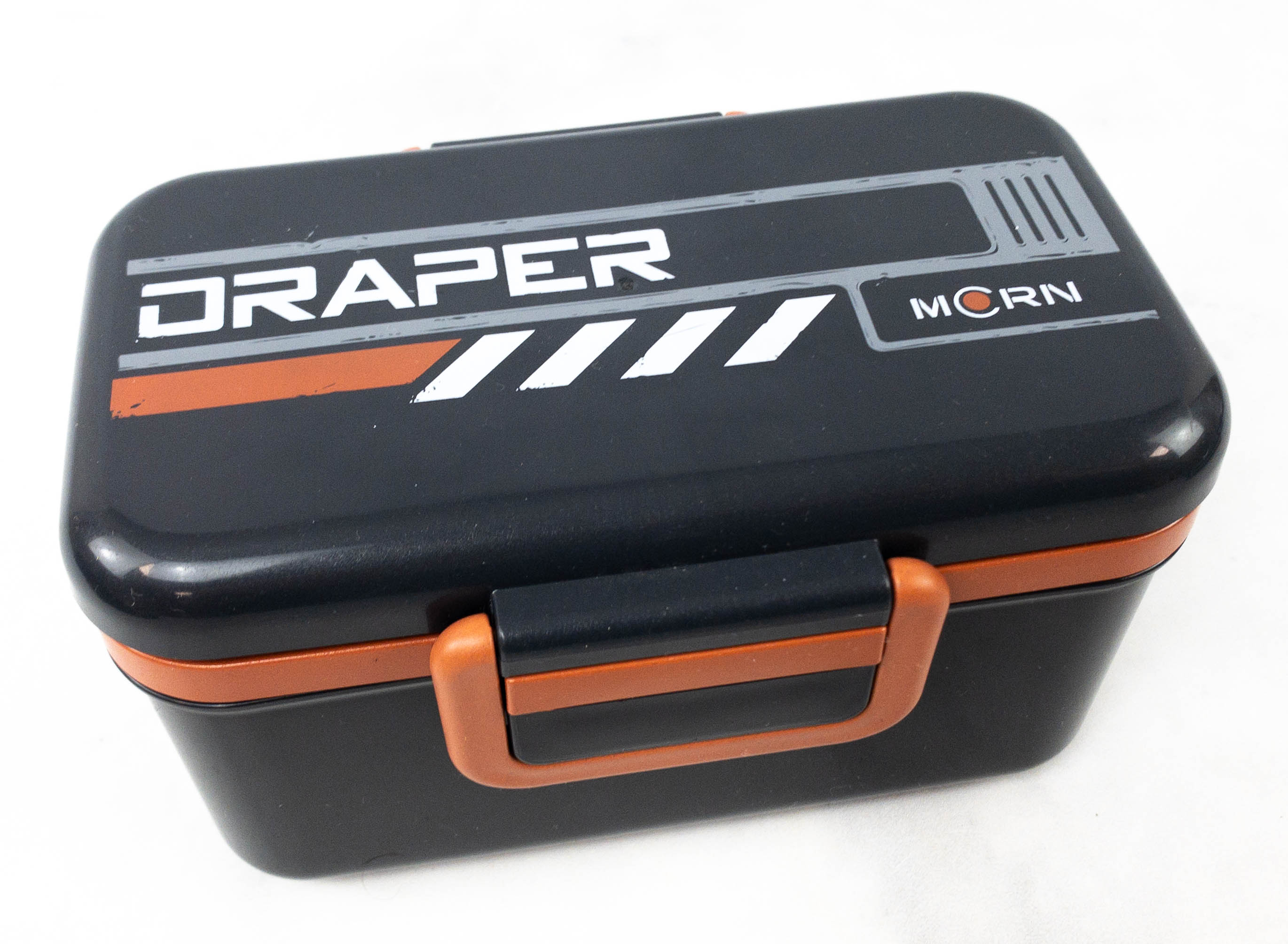 MCRN Armor/Weapons Crate Bento. I also got a bento inspired by the Martian Congressional Republic Navy (MCRN). This group is the naval force of the Martian Congressional Republic, and considered as the most important branch of their military. It may be smaller compared to the UNN, but they have advantages in terms of technology.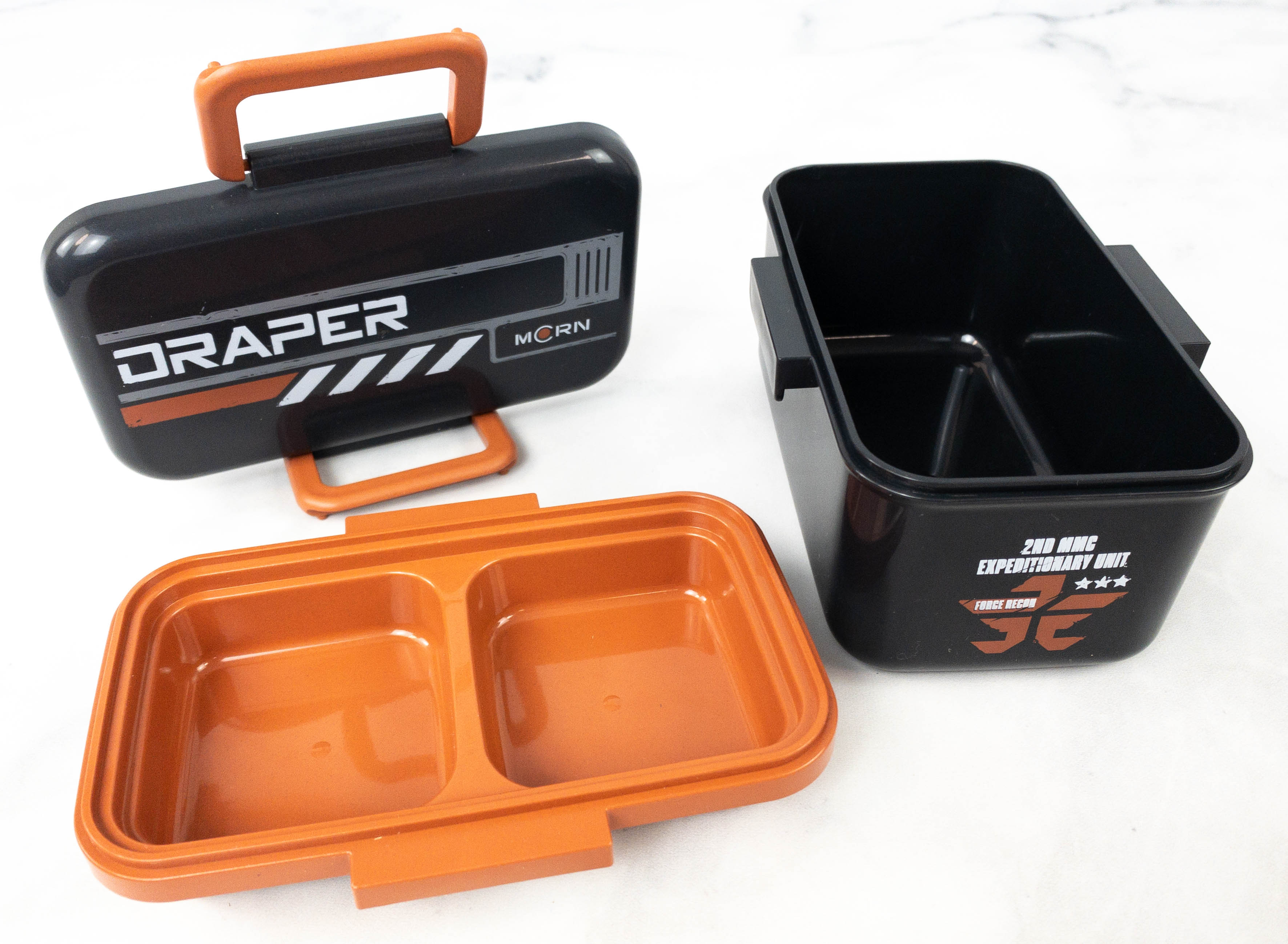 Looks like I'll be sharing my meal with Roberta "Bobbie" W. Draper also known as Gunny!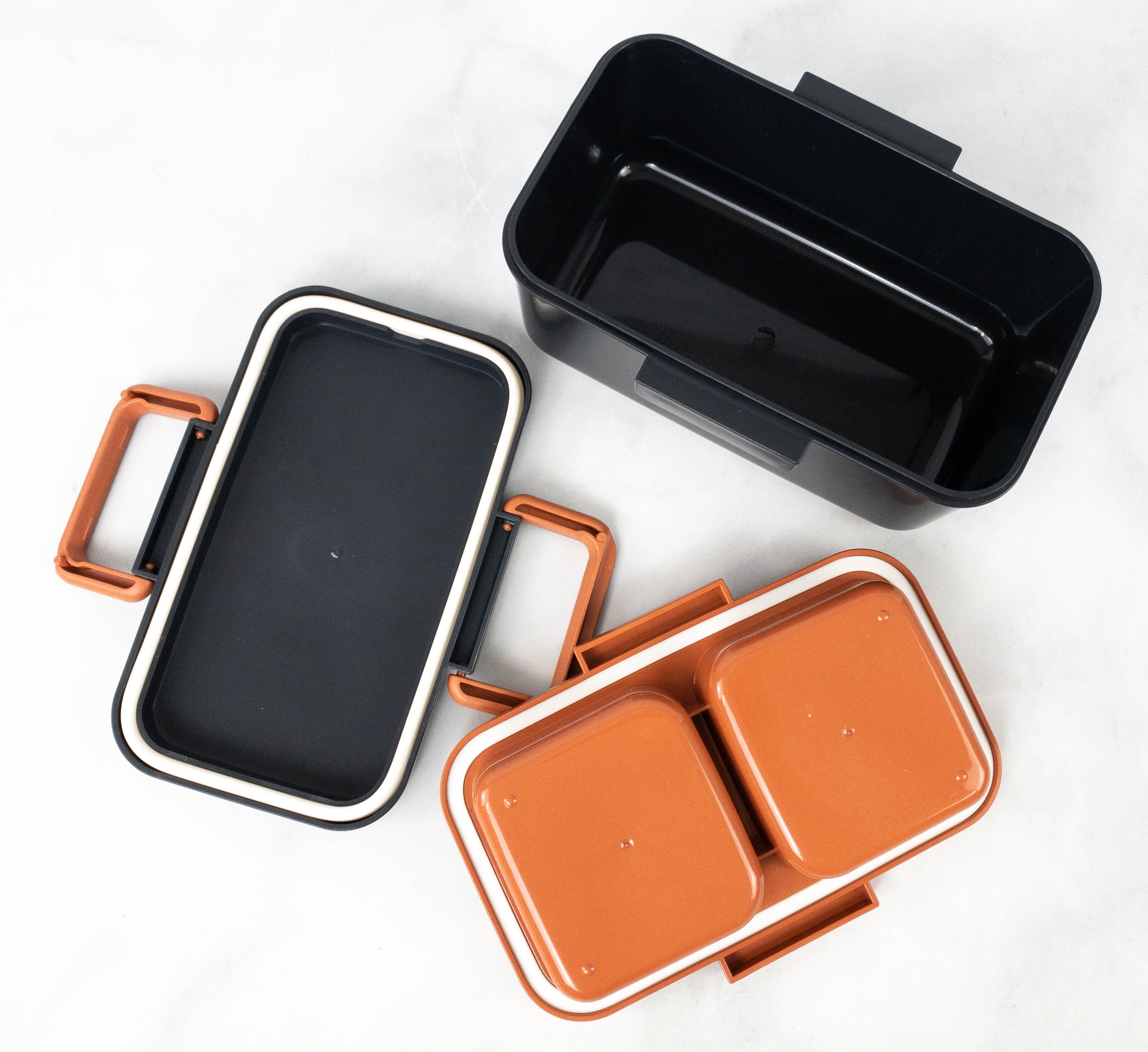 The space is enough to contain decent amount of food and make any hungry tummy full!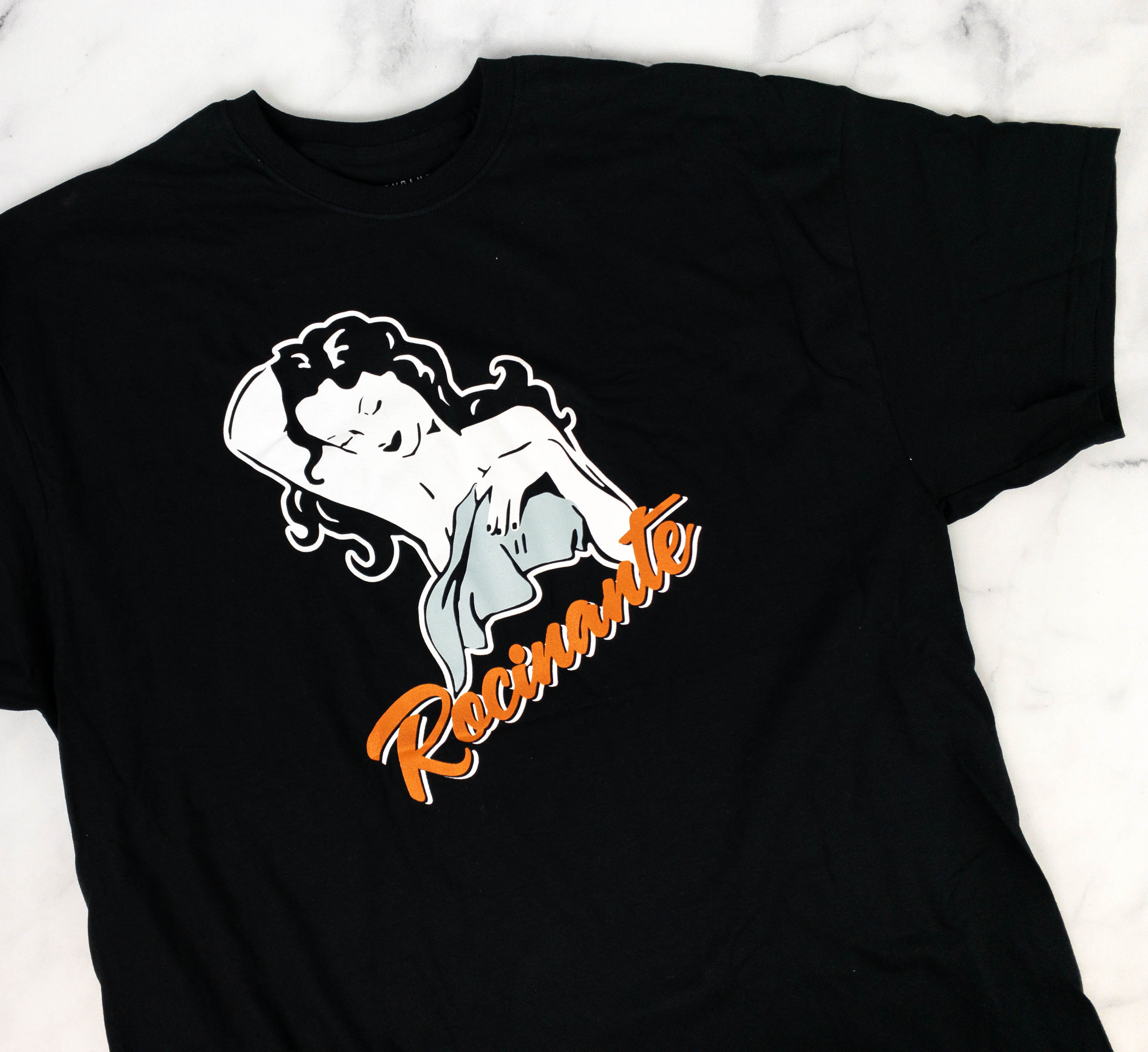 Rocinante Protomolecule Blue Glow T-Shirt. This wearable is also designed to represent another iconic part of the Expanse series. This time it features a Corvette-class light frigate capable of torpedo bombing and boarding individuals. James Holden and his crew used her to escape from the Donnager.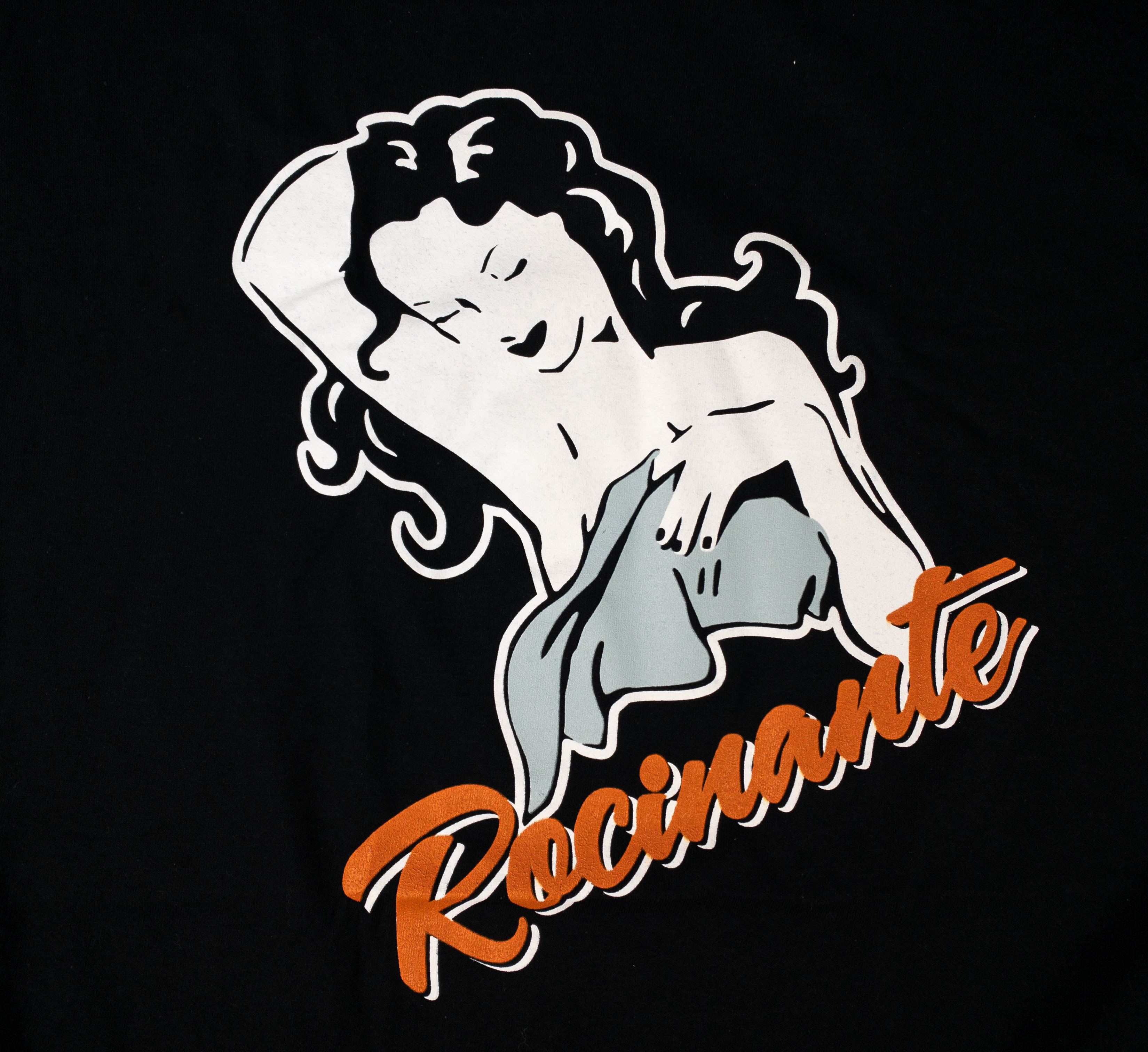 It has a print of the ship's patch logo featuring a woman and the name "Rocinante".
It looks even cooler seeing it glow in the dark! There are also hidden details that can only be seen without the lights!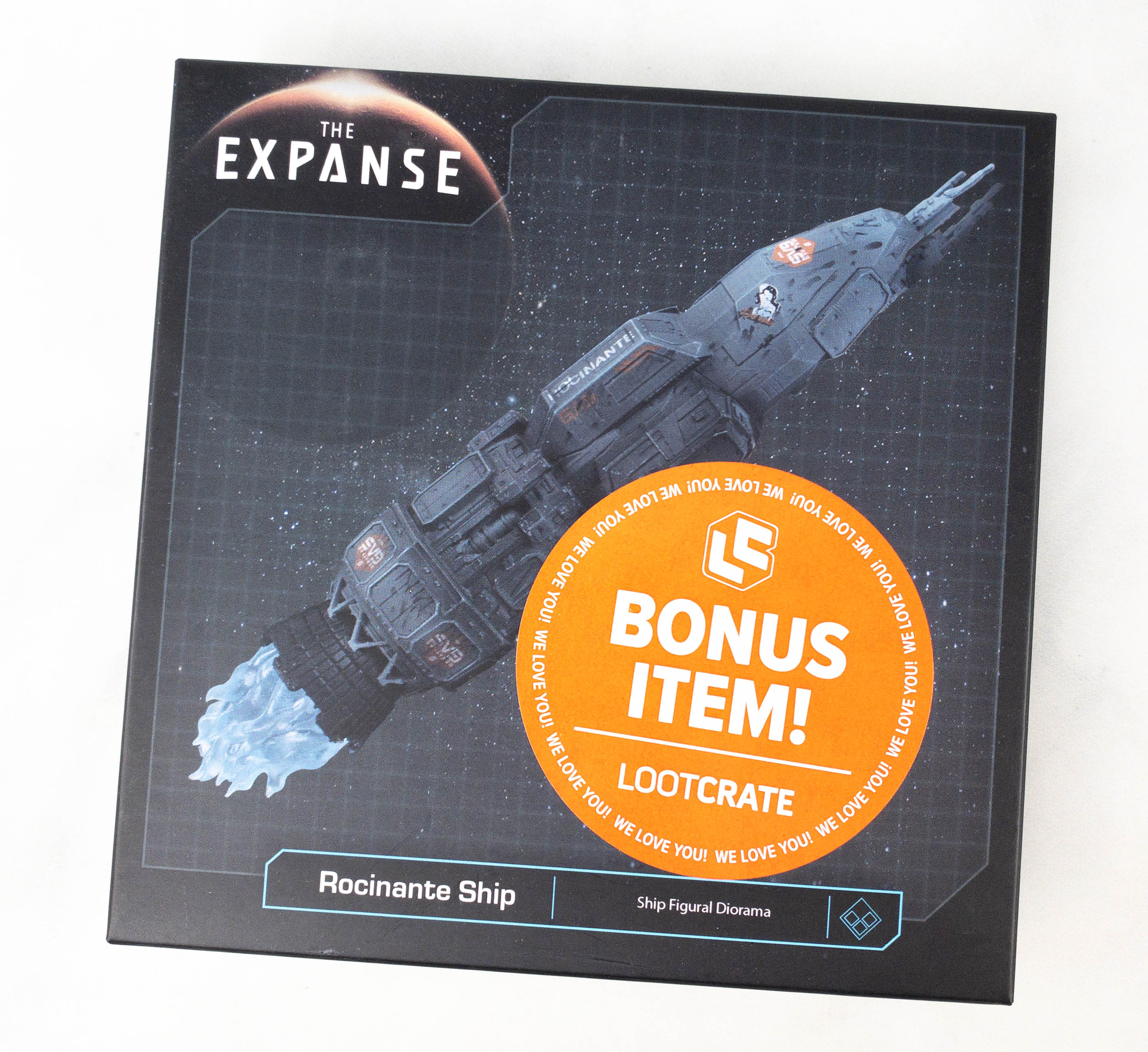 Rocinante Ship Figural Diorama. Here's a bonus item included in this month's space packed box, a Rocinante figural diorama set!
The box has images of what's inside the box!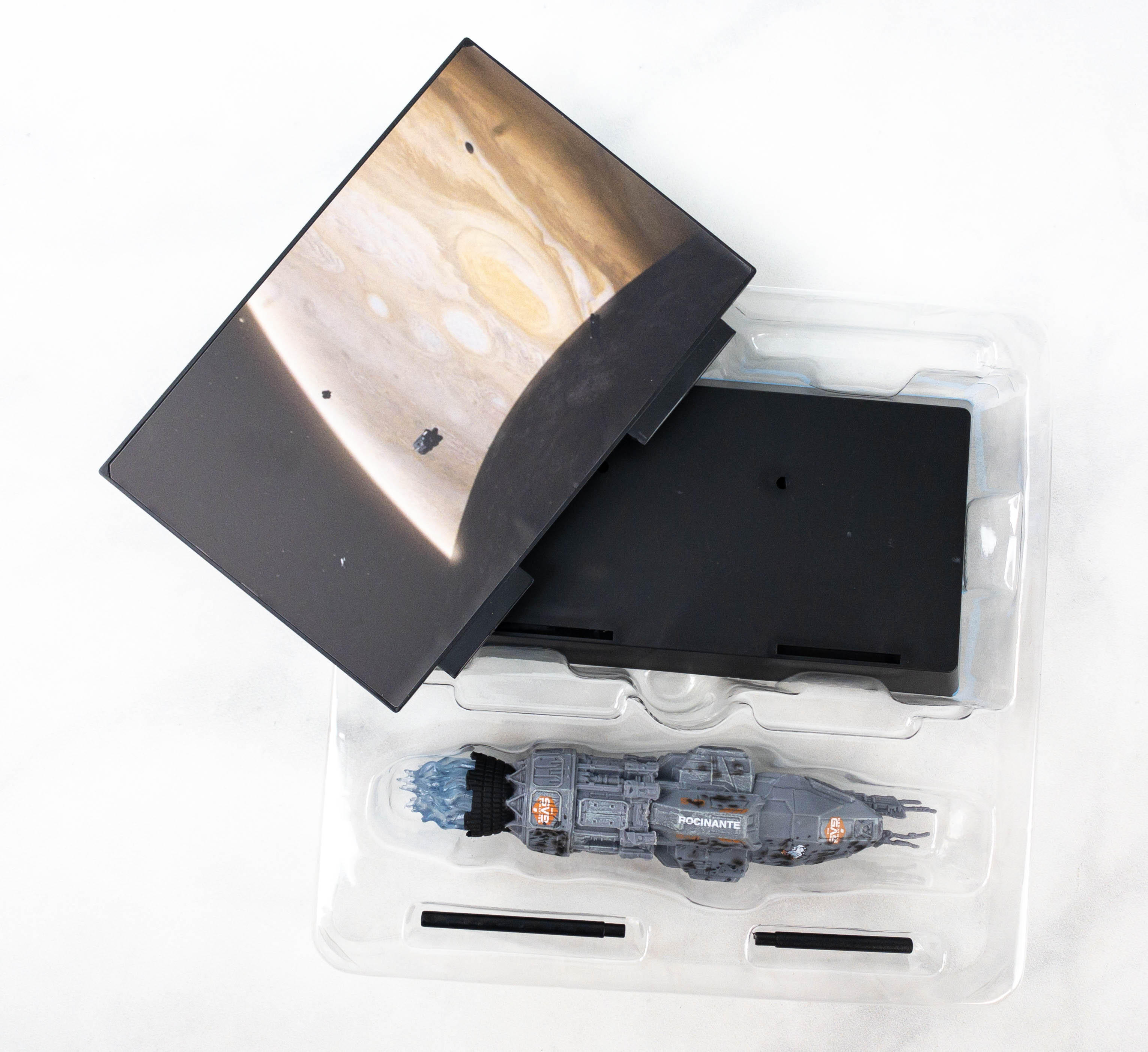 I'm so excited to get it out of the box and assemble it!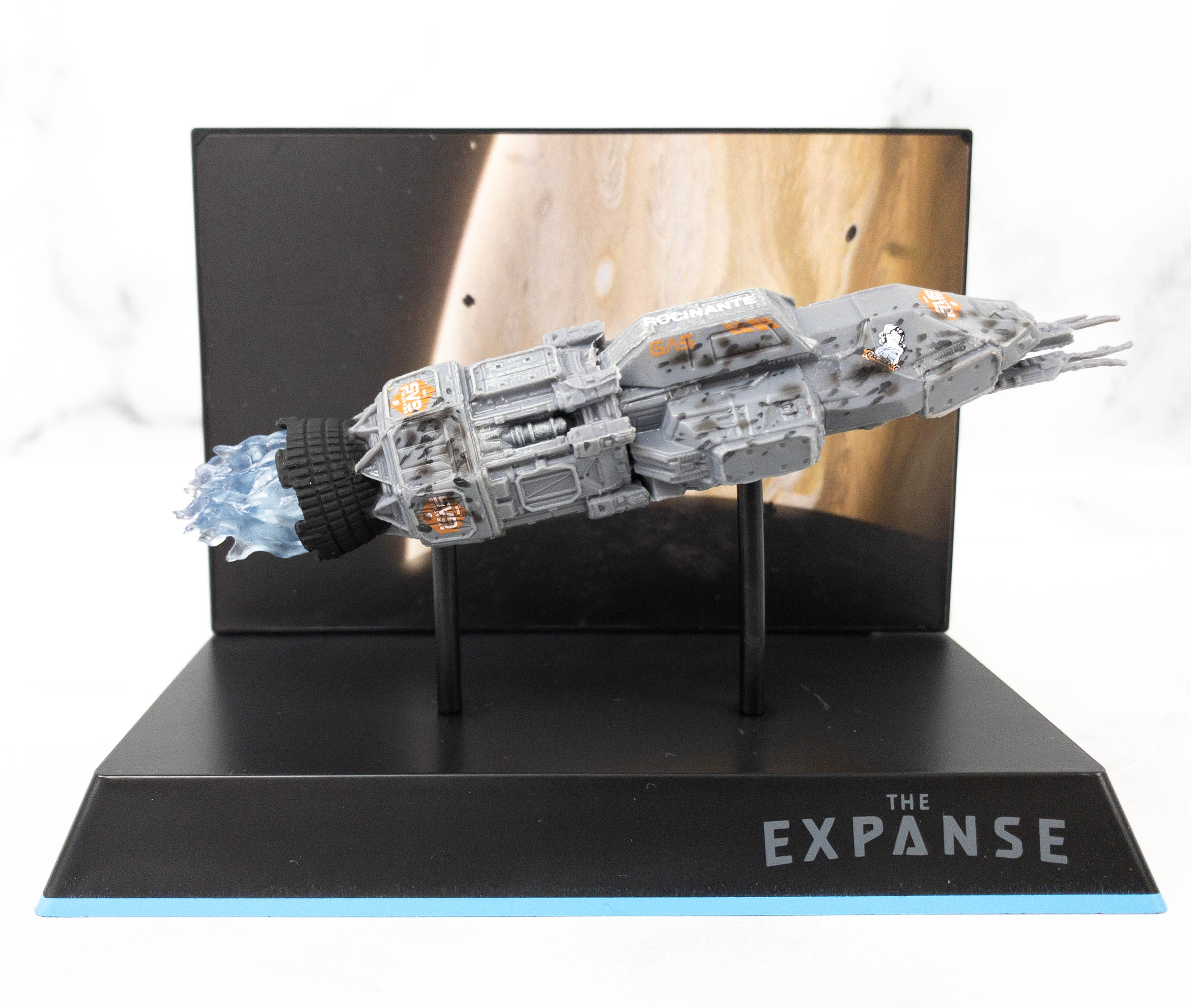 It came with a base, stand, and a backdrop for a more realistic representation!
This is a nice collectible that can be put on display! The details are great and the paintjob is exceptional!
This quarter's Loot Sci-Fi box featured The Expanse and it included a lot of amazing items associated with the series! The paperweight, pin, shirt, figural diorama, and bento was incredible but my favorite is definitely the Ren Hazuki flask! It's so beautiful and receiving it is truly an amazing opportunity and use it just like the character! As I said fans will surely be glad with the addition and I'm just so happy that I was able to get it in the box. It's really nice that there is a subscription like this specially dedicated to our favorite sience fiction shows and movies. We get to enjoy their stuff as much as we enjoyed watching them! If you haven't checked out the Expanse, you can watch it for free if you have Amazon Prime!
What do you think of Loot Sci-Fi?