BookCase.Club now has a subscription for children of all ages – the Kids BookCase Club! Starting at $9.99 each month, you'll get a monthly shipment of handpicked kids books that you and your kids will surely love. Each BCCKids case comes with three handpicked children's books, chosen to ignite the imagination and inspire creativity.
You can customize the subscription depending on your child's gender and age range. Available age categories are newborn to 2 years old, 2 to 4 years old, 5 to 6 years old, 7-8 years old, and pre-teen.
This is the review of the BOYS 7-8 YEARS OLD!
DEAL: Save 50% on your first month! Use coupon code HELLOSUB501M. OR Get 10% off your entire order! Use coupon code HELLOSUB10.
BookCase.Club's kids box made our readers' choice list of best book subscription boxes for kids!
The interior of the box cover encourages us to take pictures of the box and share them online using #BCCUNBOXING.
The books were wrapped in tissue paper.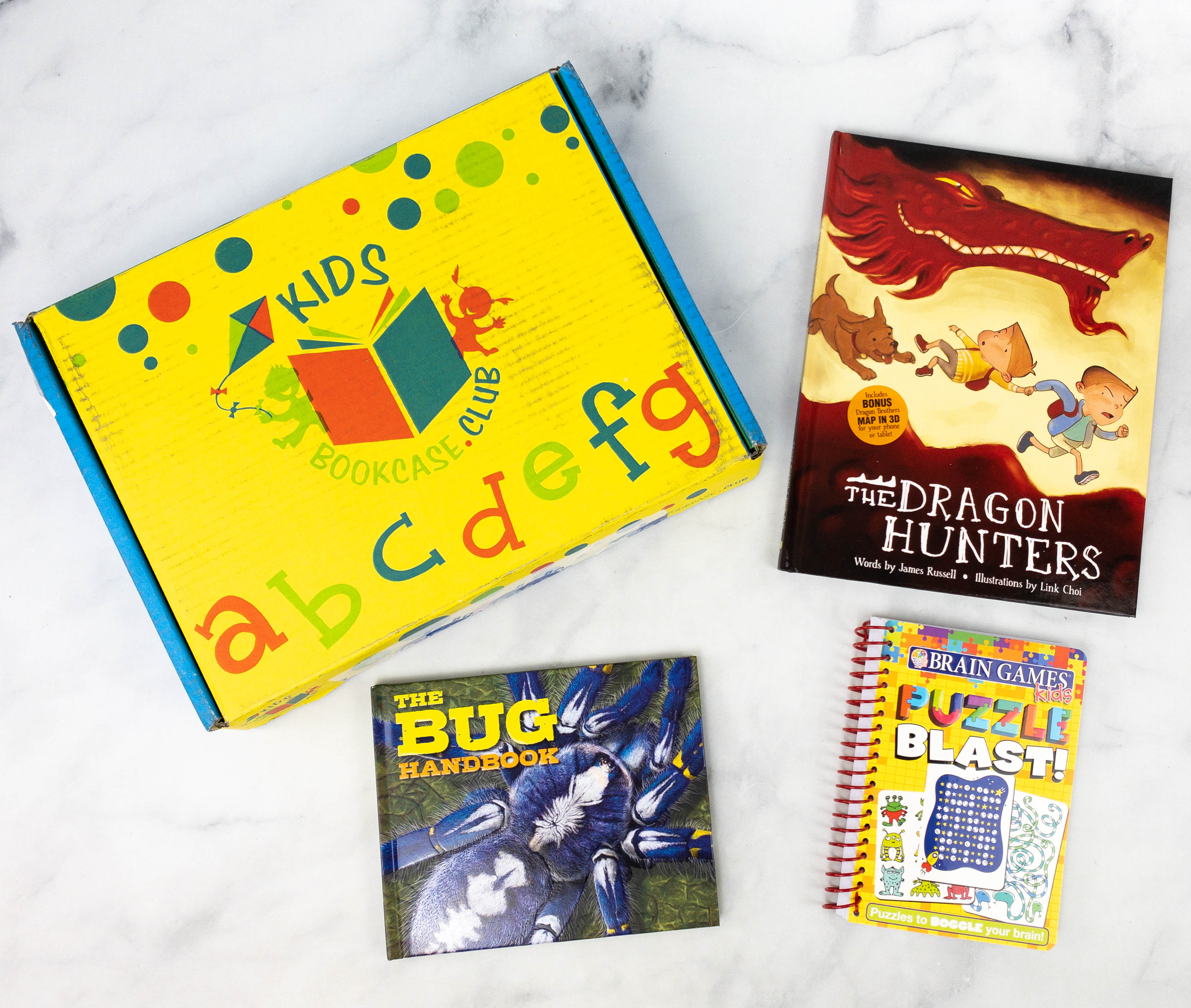 Everything in my box!
The Dragon Hunters by James Russell ($6.95)
Away across the oceans,
where few have dared to roam,
upon a wondrous island,
a family made its home.

Living on an island means life is full of adventure for brothers Flynn and Paddy. So when a dragon swoops out of the sky and nabs their beloved dog, Coco, Flynn and Paddy know it's up to them to bring her home. That night, they pack their bags, make some terrible sandwiches, and set off on an epic adventure…

See the map in this book come alive! Includes BONUS Dragon Brothers map in 3D for your phone or tablet! Download the free AR Reads app on your Android―or iOS―compatible smartphone or tablet to see and hear dragons fly, geysers gush, and get a glimpse of your favorite characters in action!
This is a great book for kids who love adventures!
Inside, it features full color illustrations that help set the mood, as well as pencil sketches to keep the reader engaged with the story.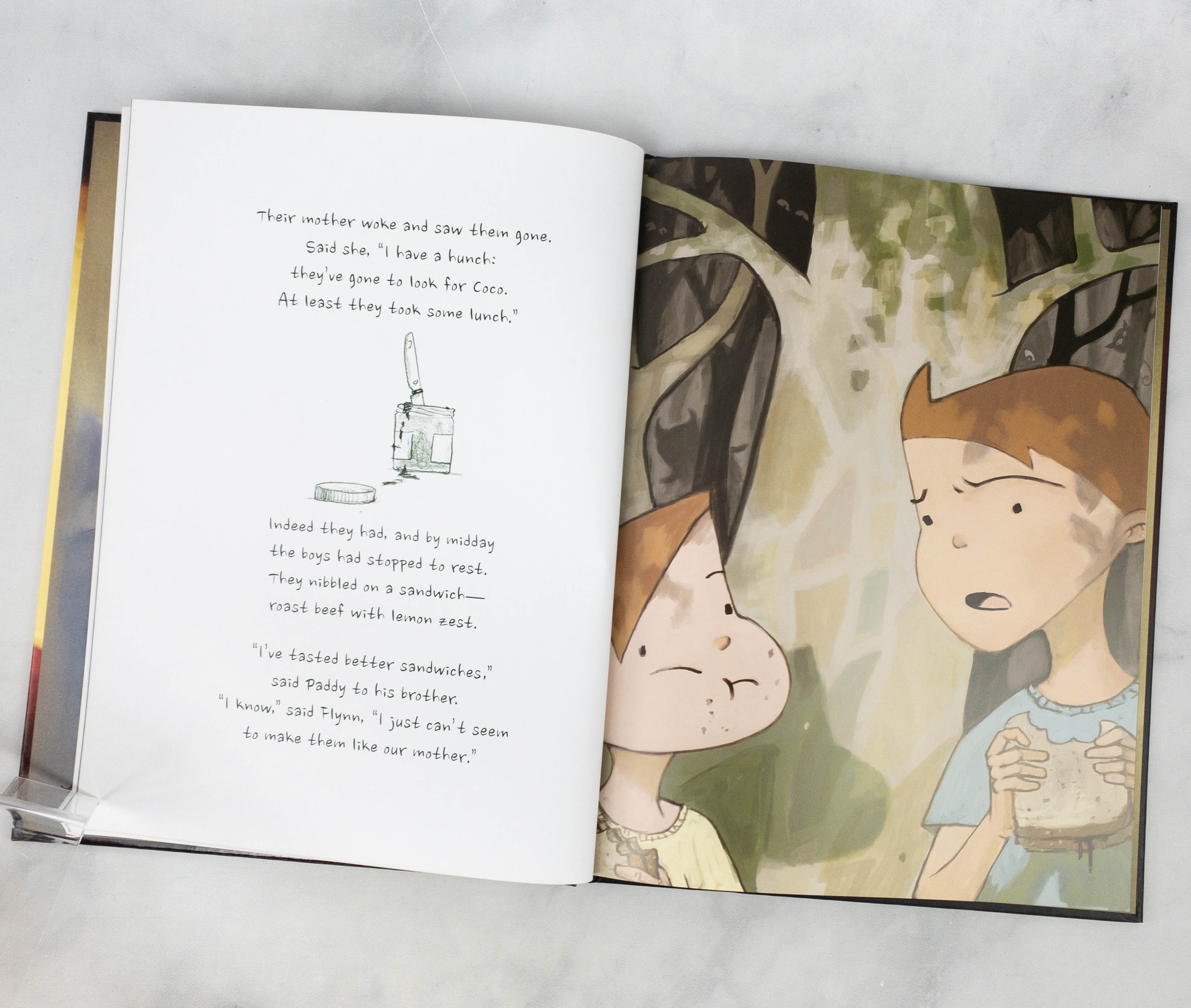 It's easy to read and it's also filled with fun rhymes. Another reason why it appealed to my kids is that the main characters are siblings and they are accompanied by their dog on their adventure!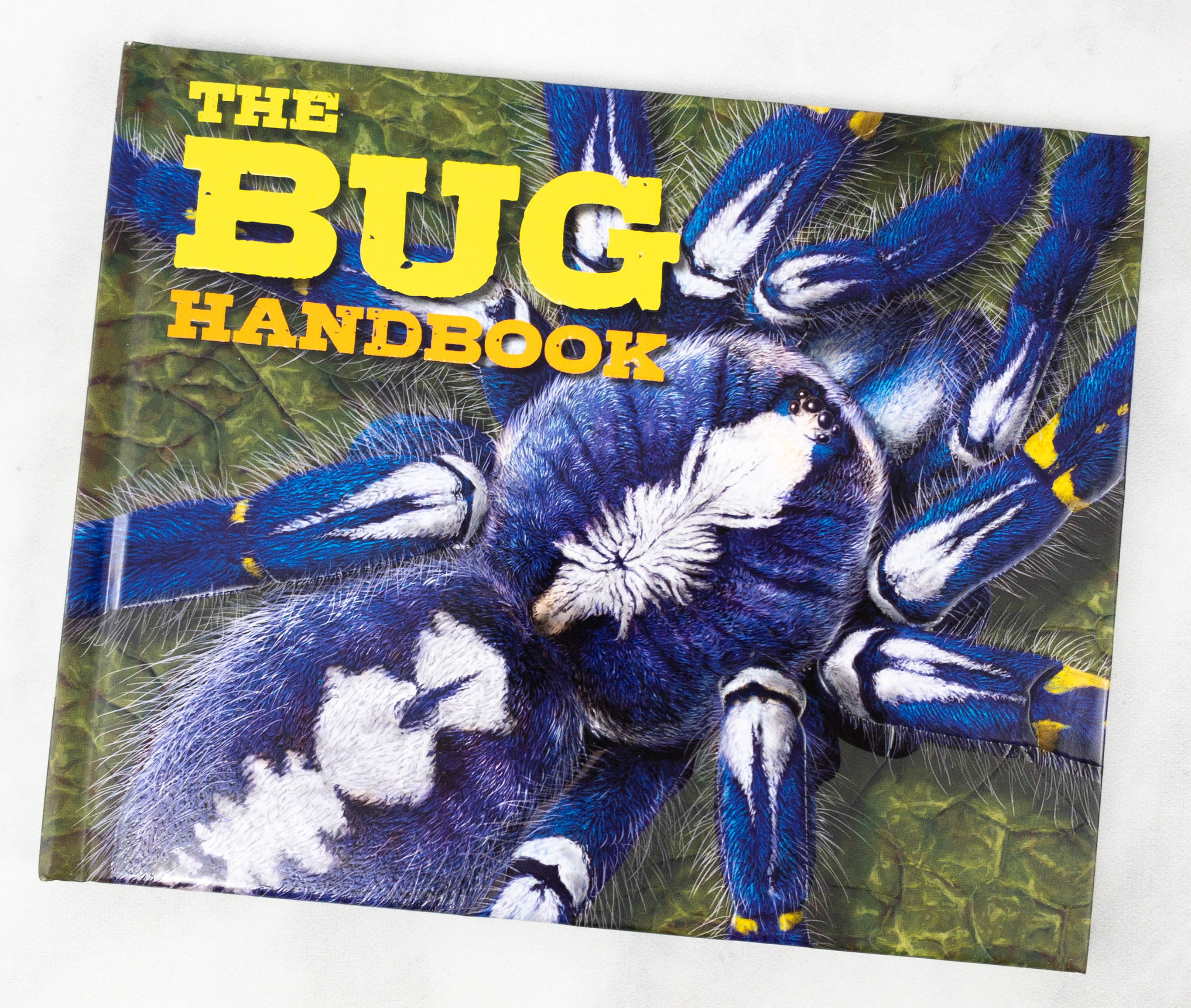 The Bug Handbook by Kelly Gauthier ($8.45)
Meet the coolest creepy crawlies on the planet! The world's most captivating bugs will seem to jump off the page in this innovative and exciting book, featuring a deeply textured cover that looks and feels like an enormous spider!

Zoom in on the coolest bugs in the world, crawling the forest floor alongside beetles and ants, and flying the skies with bees and dragonflies. The Bug Handbook makes you feel as if you are looking through a microscope. Featuring gorgeous full cover spreads of the insects, kids can get up close look at the creepy crawlies and their environments from a many eyed point of view!

Get up-close-and-personal with the most interesting bugs around the world…and in your back yard! You'll discover:

*Profiles of awesome critters, from the classic lightning bug to the master of camouflage, the broad-winged katydid

*Fun facts highlighting the fascinating features of each species

*Exciting illustrations of the creatures in action, battling other bugs or blending into their natural environments!

The Bug Handbook is your go-to guide on all things buggy!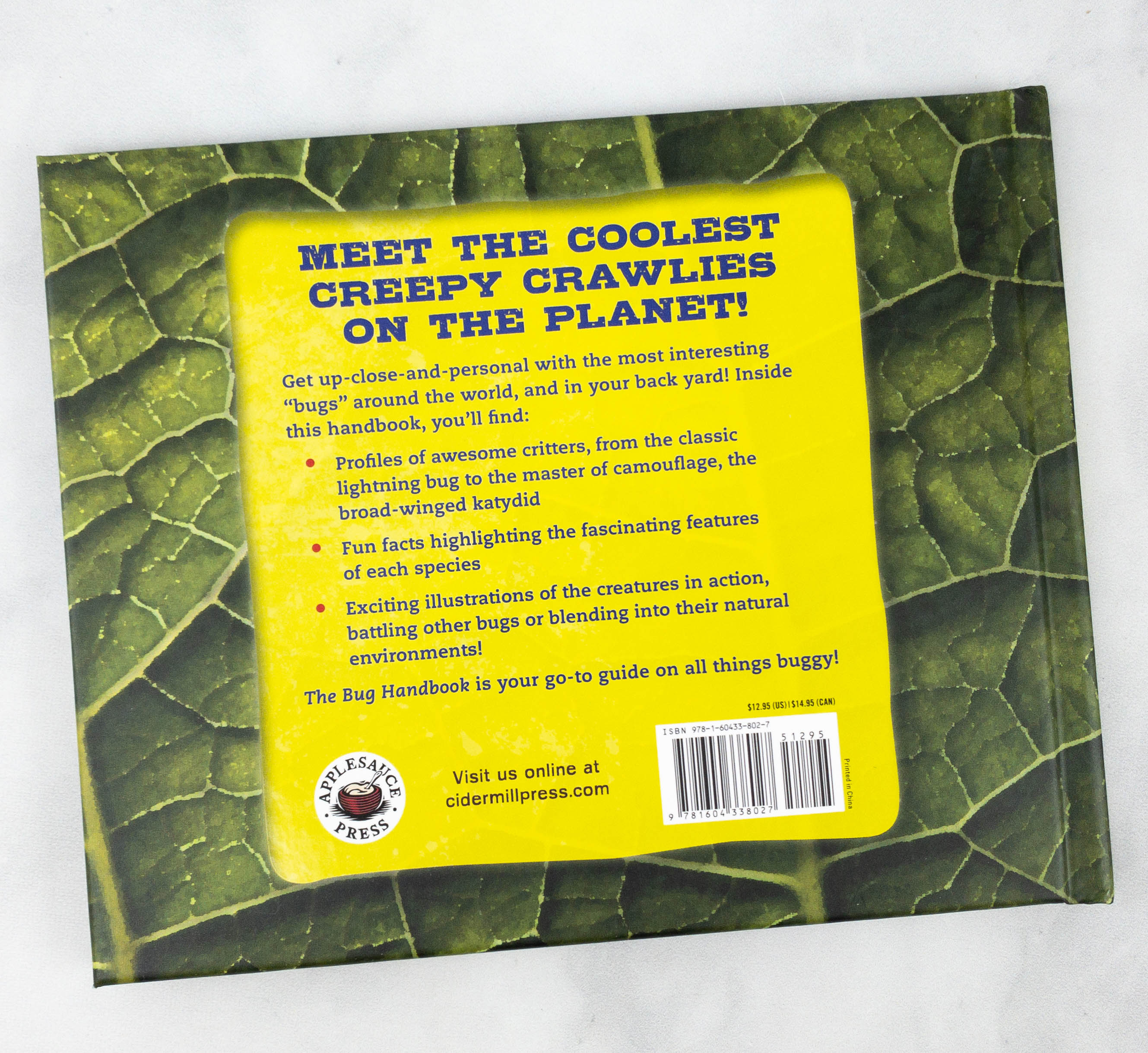 It's a book filled with information about bugs, a great way to introduce kids to this group of animals.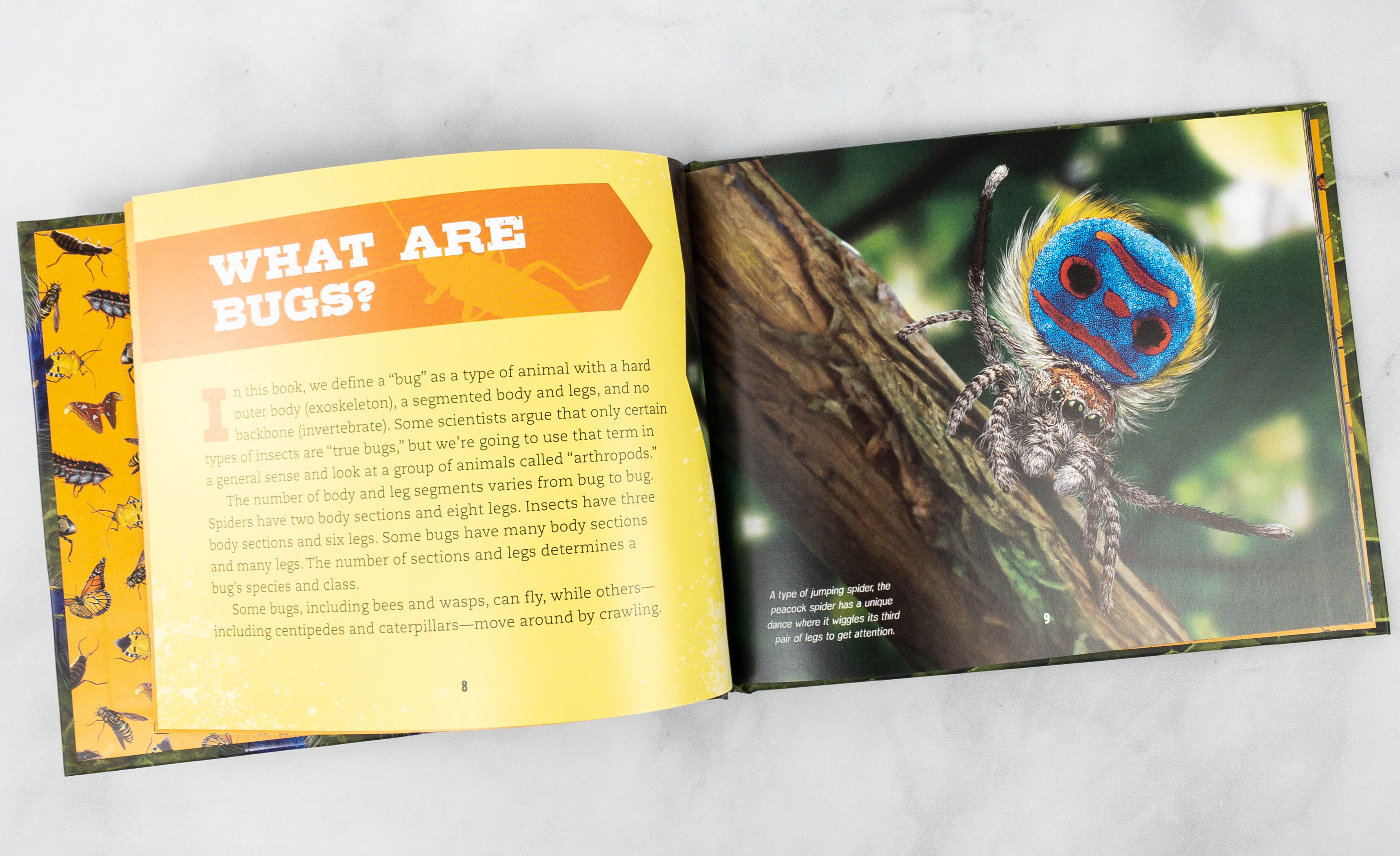 Aside from the detailed descriptions, there are also captivating photos of the featured creatures.
My kids loved reading this one and learning about different bugs. They keep on coming back to look on the photos as well!
Brain Games Kids Puzzle Blast ($6.99)
Good things come in small packages especially when that package is the newest edition of Brain Games Kids. You'll find a dynamite collection of puzzles inside Brain Games Kids: Puzzle Blast! There s nothing small about the amount of fun you'll have with the new Brain Games Kids: Puzzle Blast!
Lastly, here's a fun activity book which makes a good brain exercise!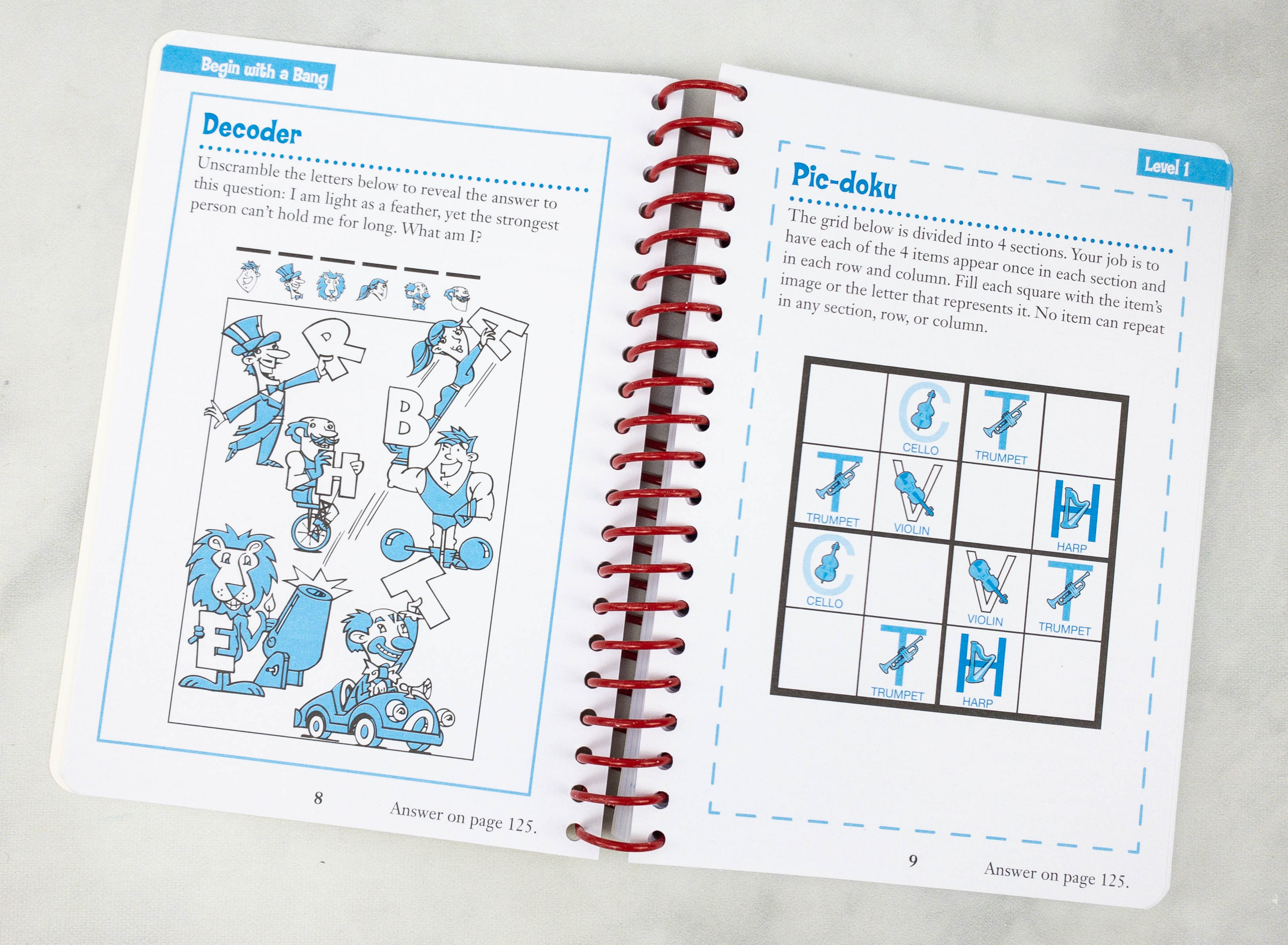 Each page contains a puzzle! They were given a title and there are also easy to follow instructions.
Puzzles include mazes, crosswords, picture sudokus, and more! This is also great to bring anywhere to keep kids occupied.
The books from Kids BookCase Club this month were a hit with my kids! Everything is age-appropriate and the variety is also good. There's an adventure story book featuring brothers and a dog, a handbook about bugs, and an activity book filled with different kinds of puzzles. The one with bugs is their favorite because they enjoy learning new things about animals. This is an excellent subscription for young readers. They send a wide variety of books for different ages, making it easier to build a mini library at home!
Are you getting Kids BookCase Club?