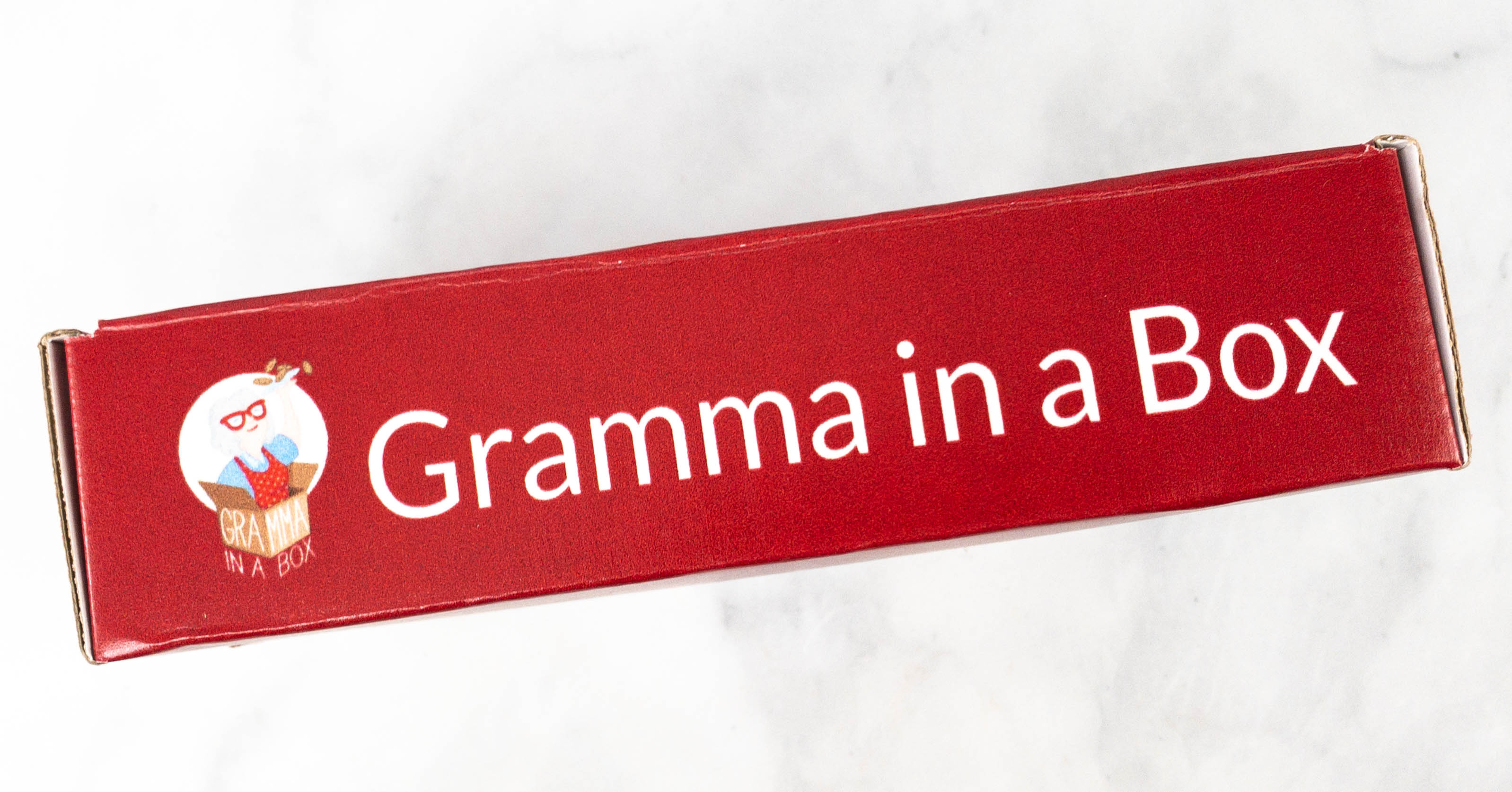 Gramma in a Box is a monthly subscription for kids (from a real Grandma!) that sends homemade cookies with frosting and sprinkles along with two easy candy crafts to make at least 15-20 edible treats. A single box is $22 but if you purchase a 3 month, 6-month, or 12-month pre-paid option you can save 10%.
DEAL:  Get $5 off when you signup for a 3 month or longer plan! Use coupon code 5OFF.
NOTE: Starting in April, the box will include 12 cookies instead of 8, and 4 frostings plus extra sprinkles. Also, the box will contain only 1 candy craft instead of 2, but the candy craft will now make 8 treats instead of 6. Each box will still have 20 finished products to eat or share and there's no price increase!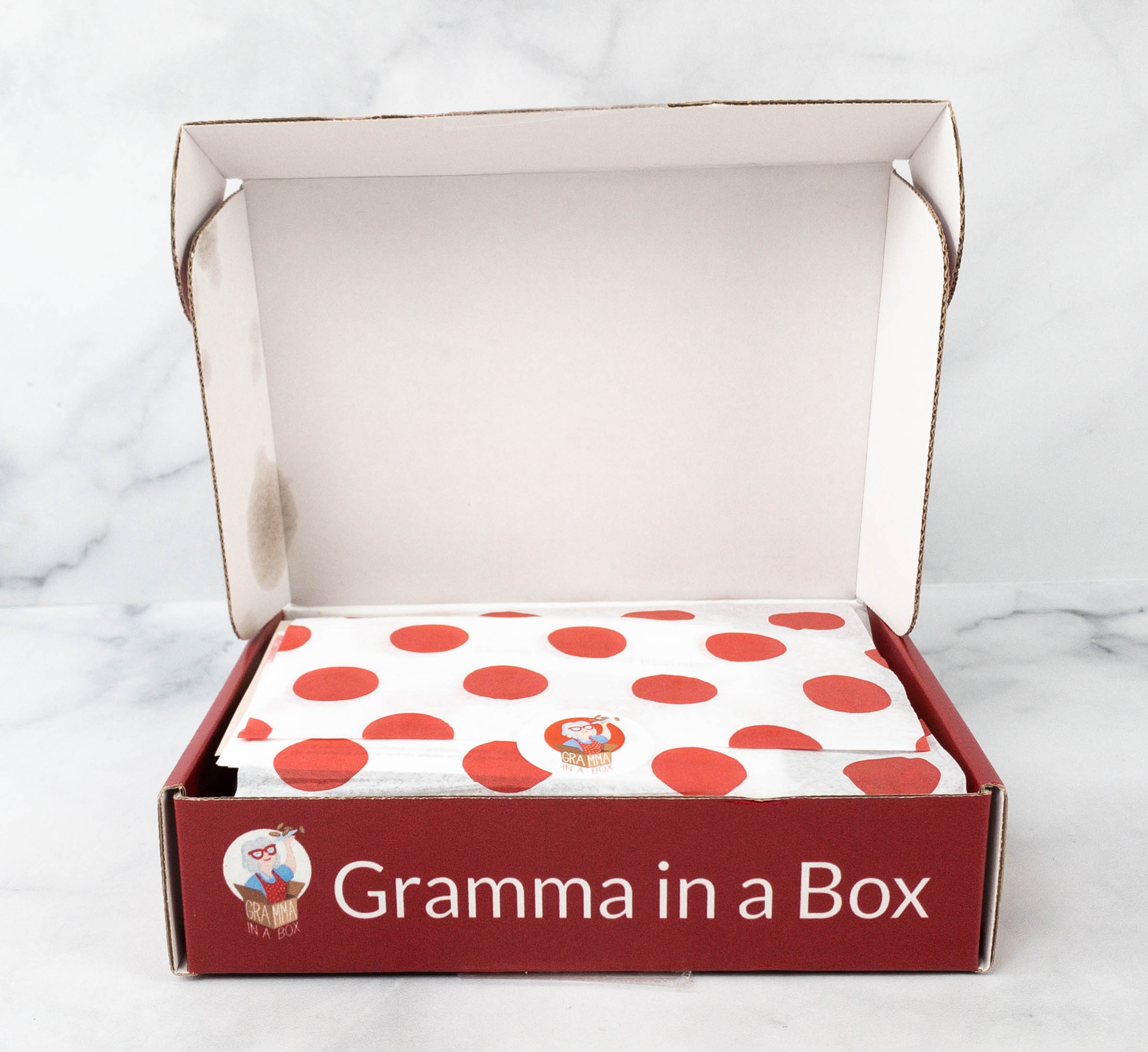 The kit shows up bundled neatly together under some cute red polka dots tissue.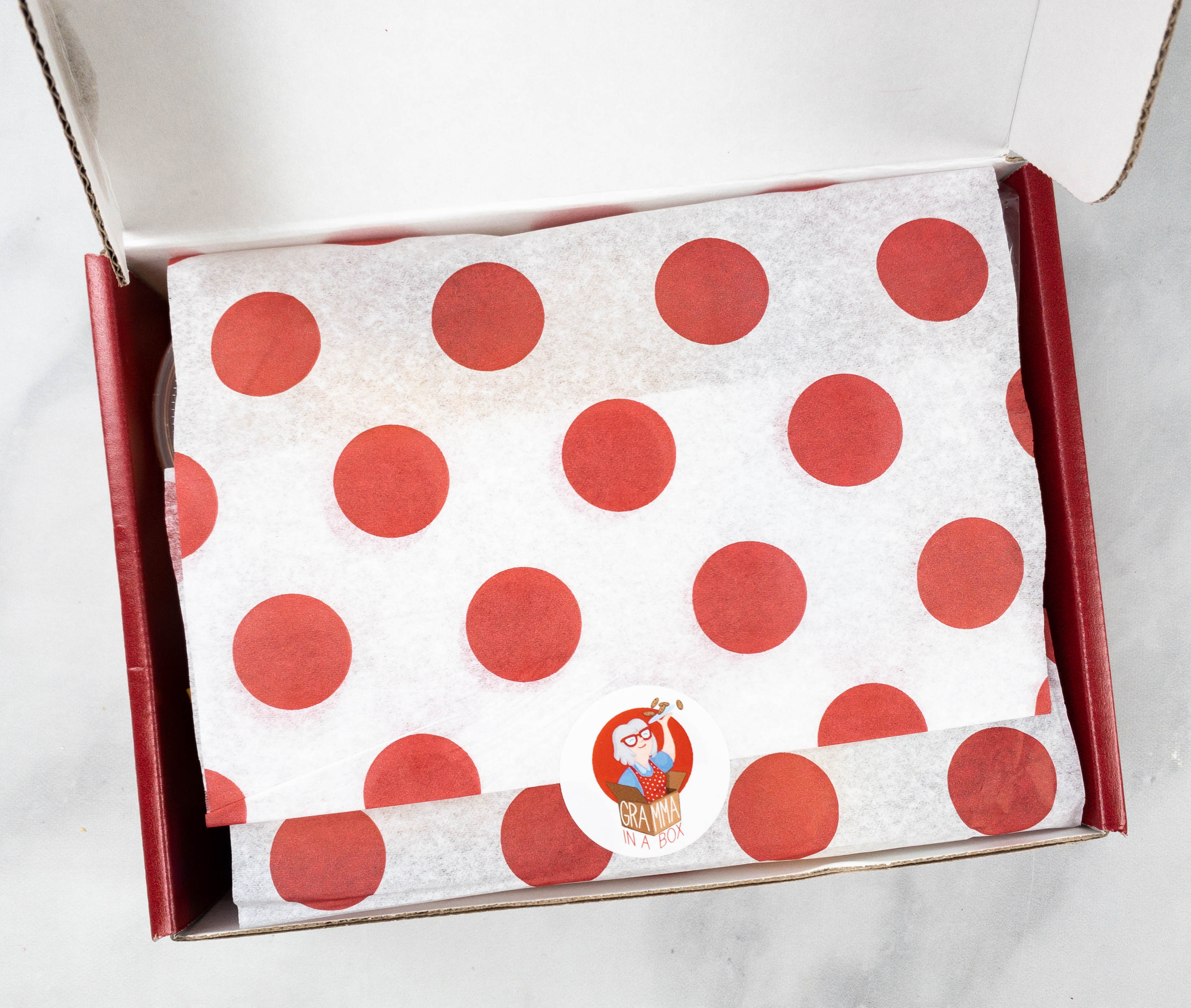 It was also secured using a Gramma in a Box sticker.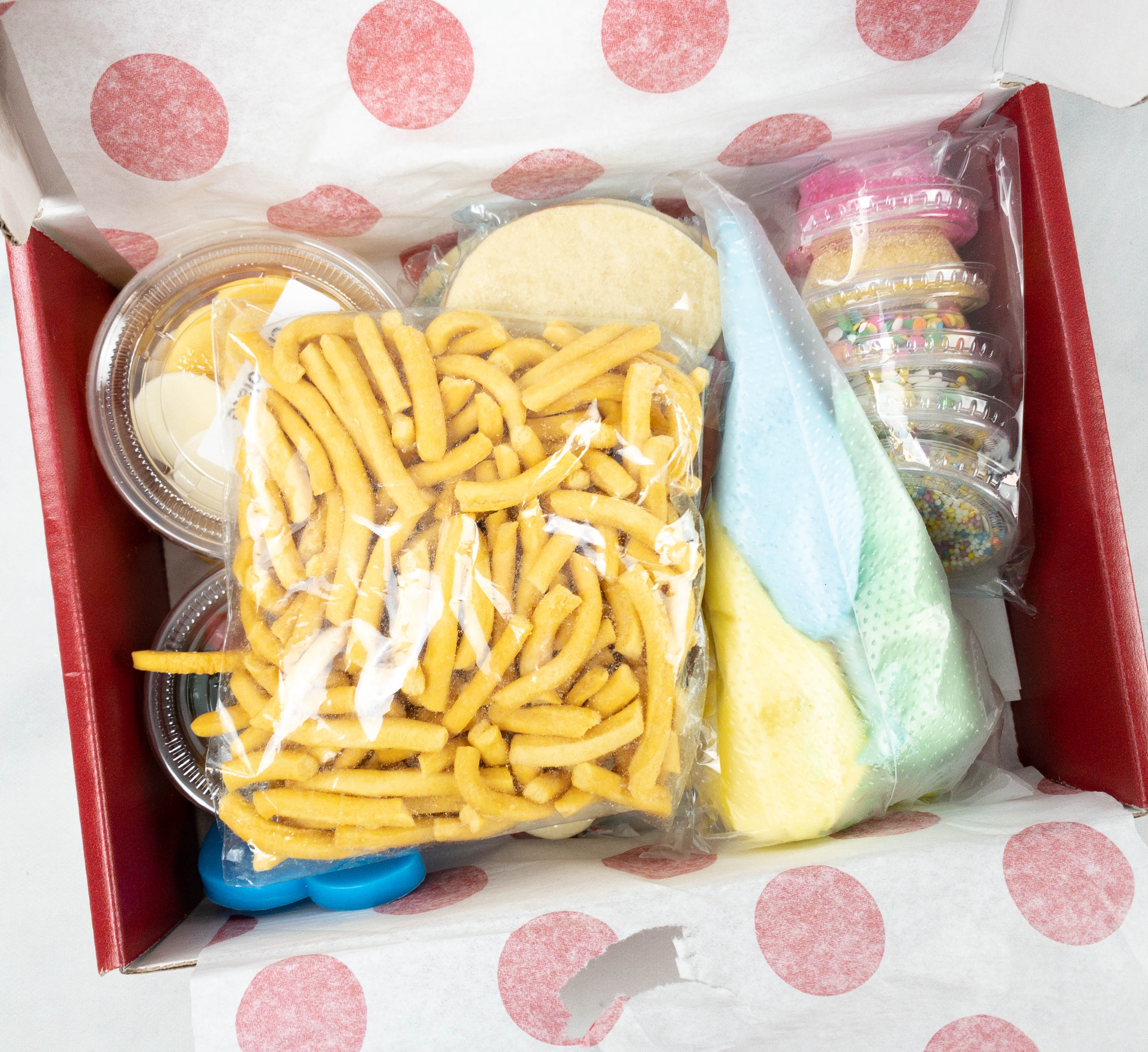 Most of the items came in separate plastic containers.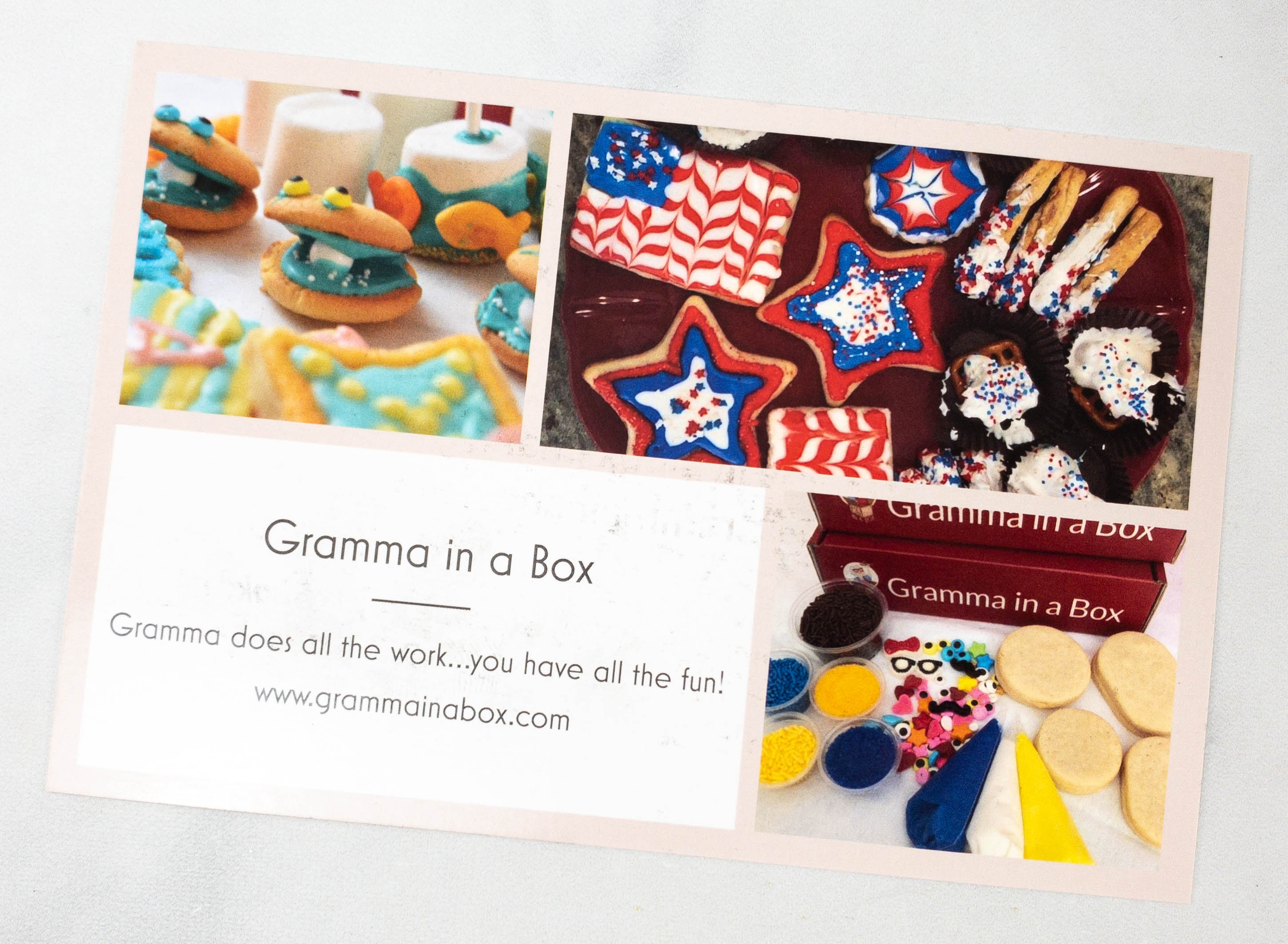 We also received a message from Gramma Terry! This month's theme is Spring Chicks and Bunnies.
Here's a list of all the items included in the box. They also provided a list of items you'll need from home.
This month's projects are Crunchy Bird's Nest and Spring Cookies!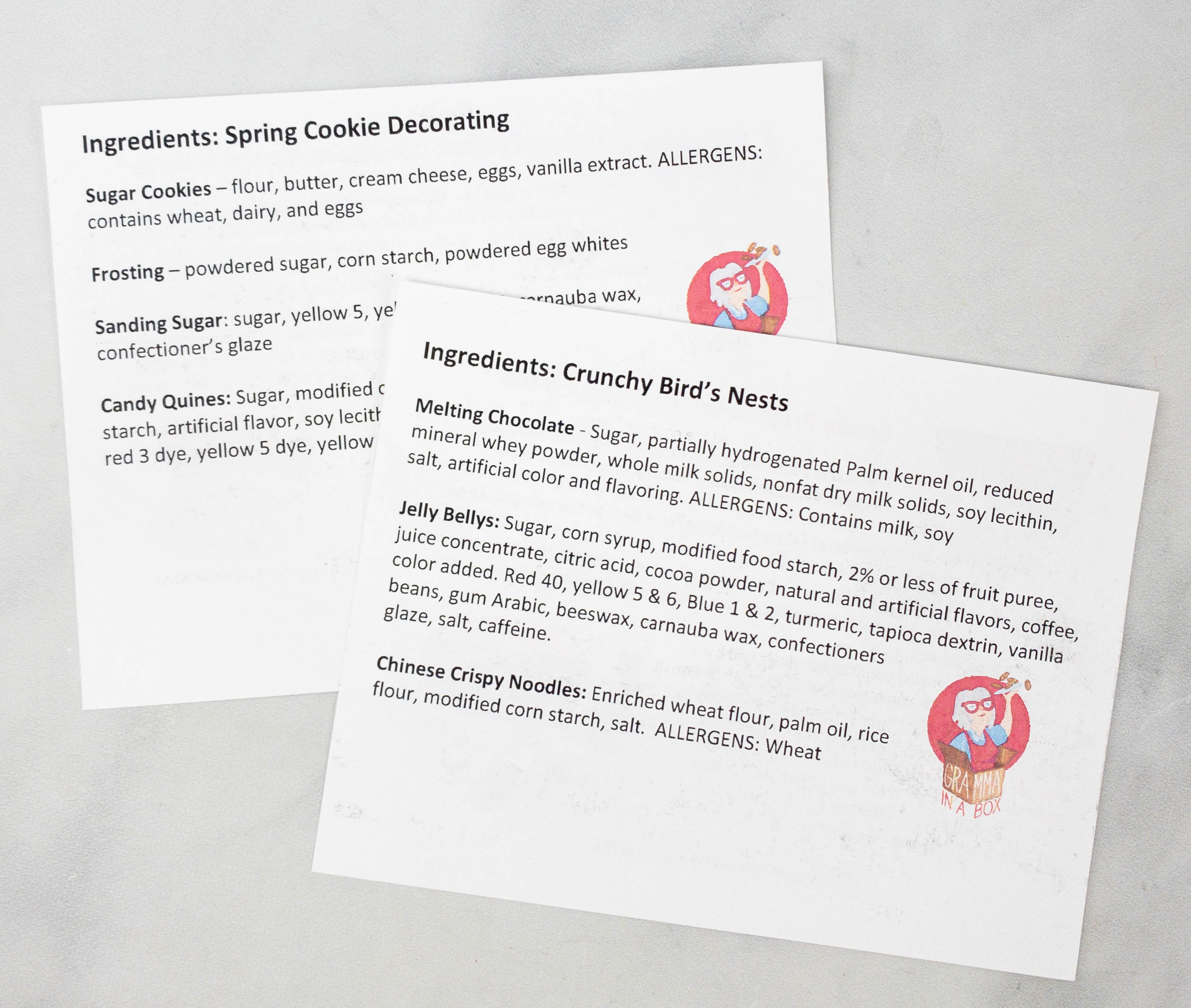 The other side features the list of all the ingredients for each recipe. My kids are excited to make the treats!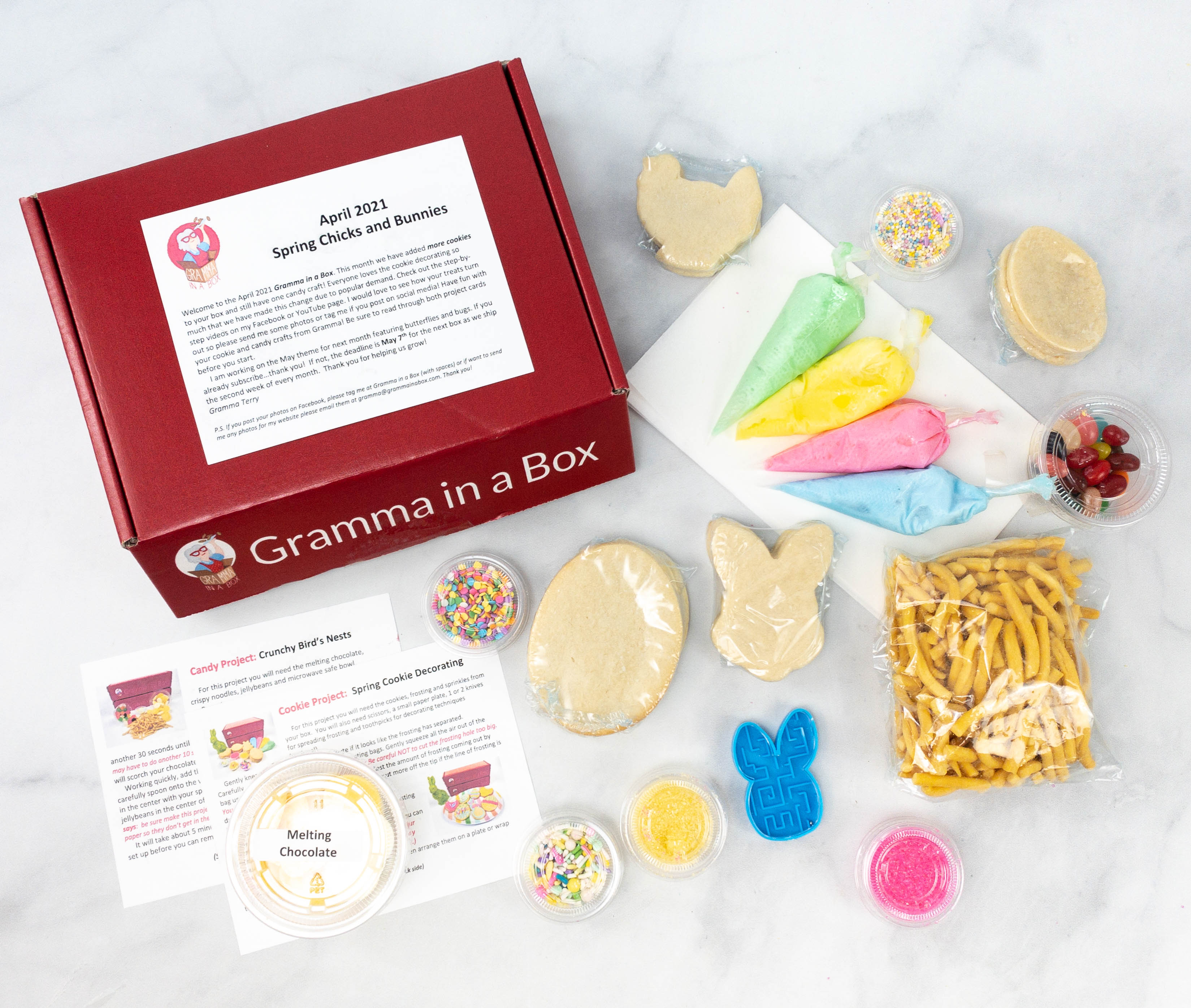 Everything in the April 2021 box!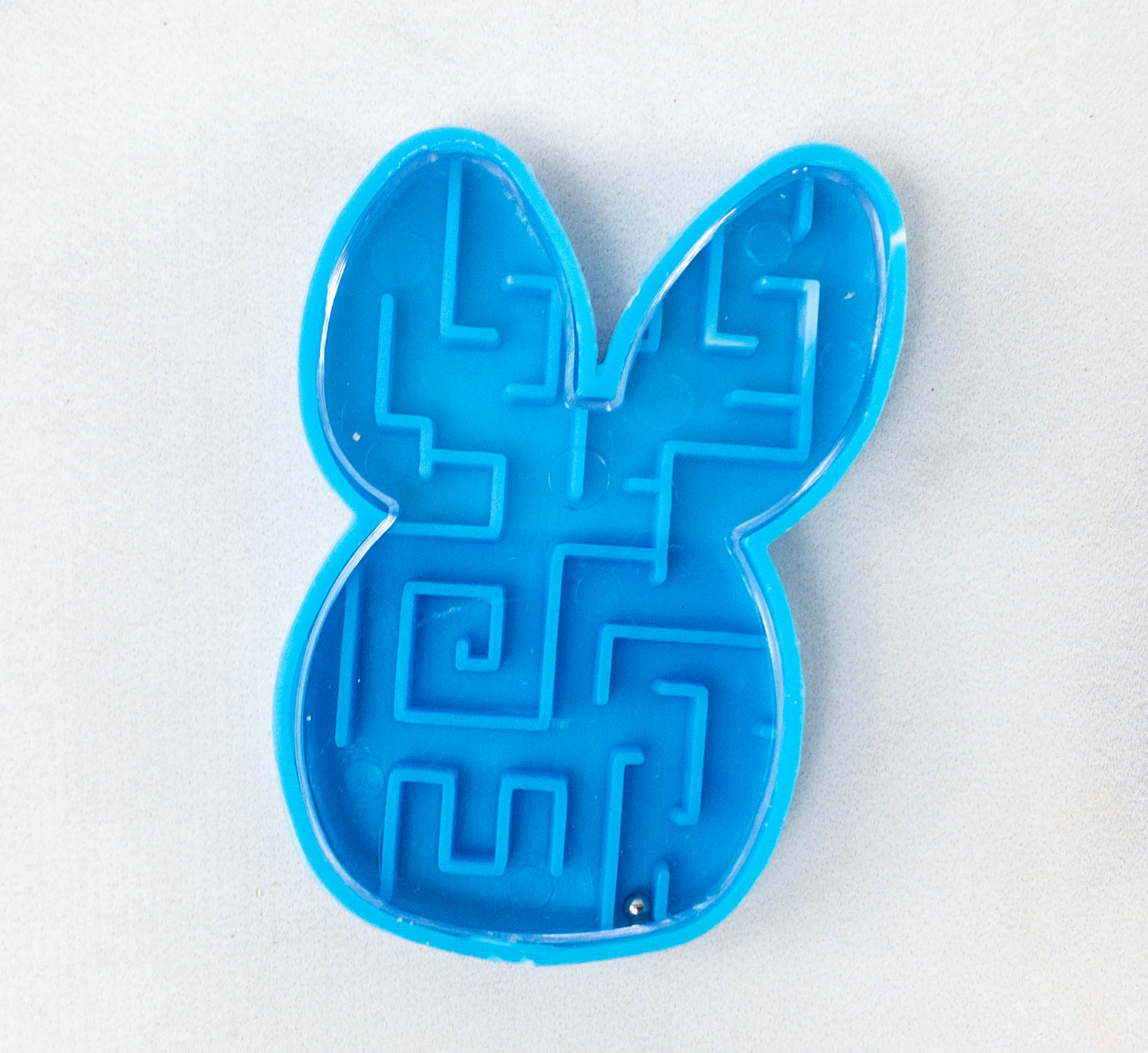 This month's box includes a cute bonus item. It's a bunny head-shaped maze that kids can play with.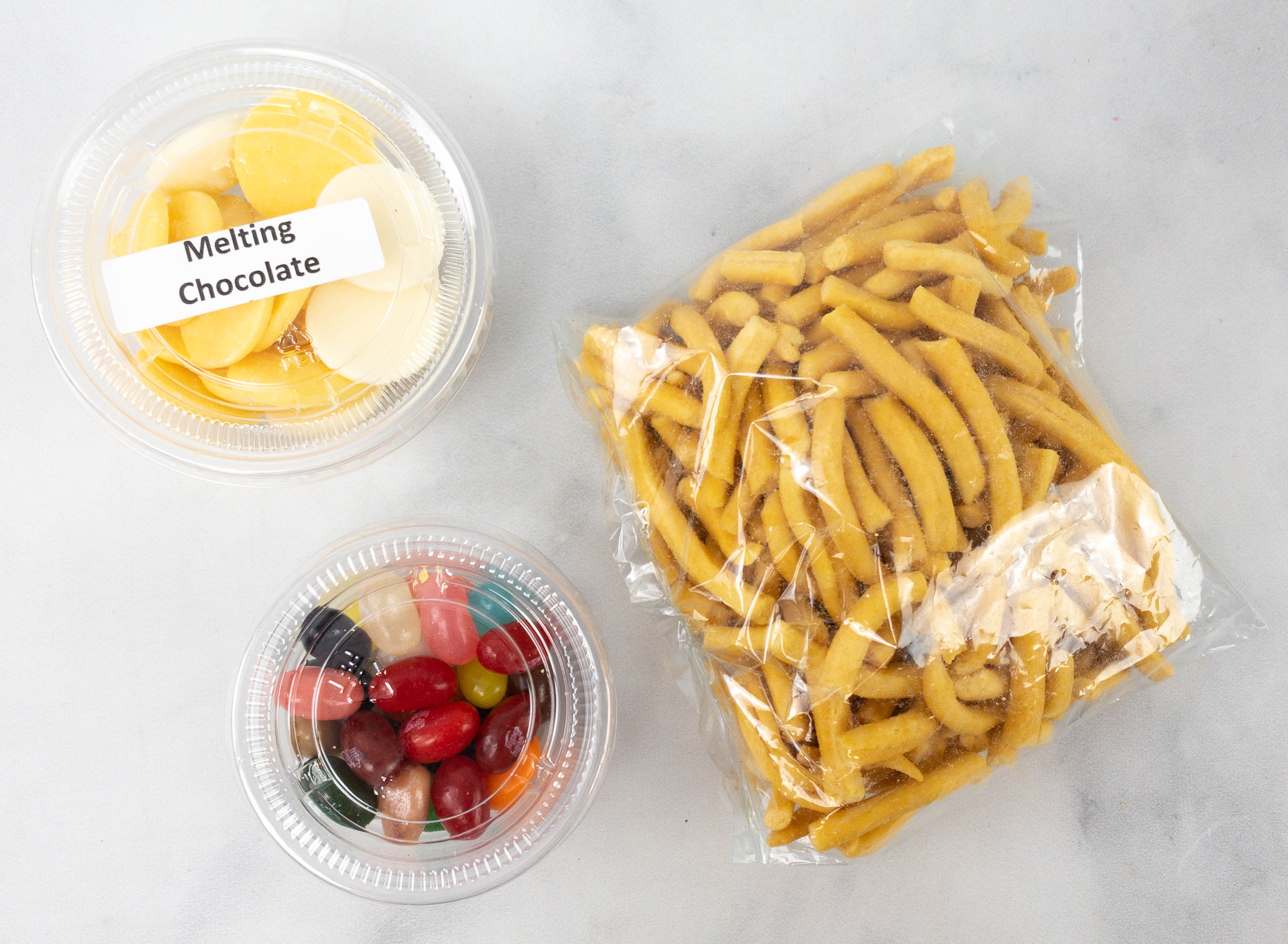 Candy Project: Crunchy Bird's Nests. For the first project, the box provided melting chocolates, Jelly Bellys, and Chinese crispy noodles. The first step is to melt the chocolates in the microwave, which requires an adult's help.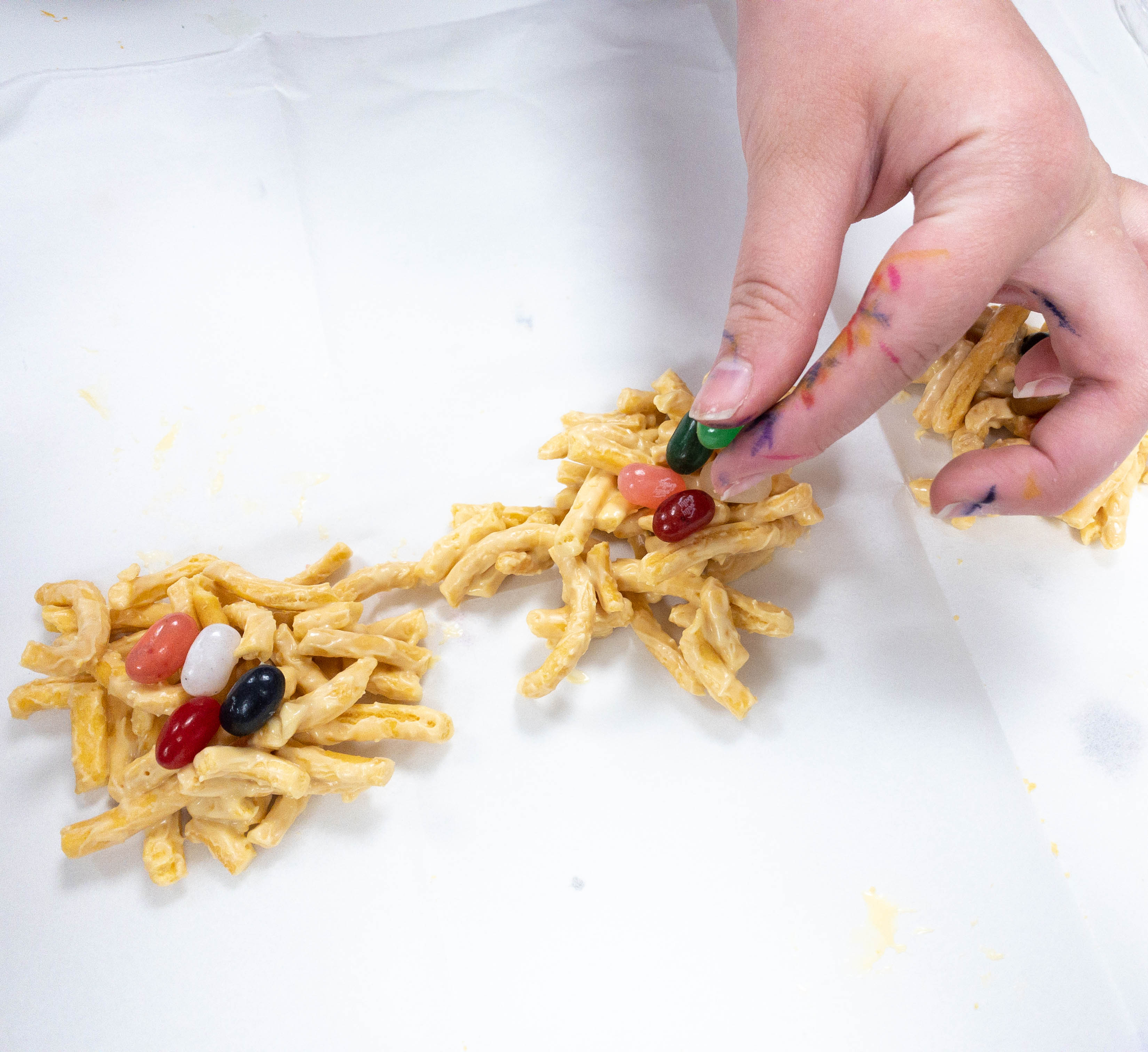 Once the chocolate is melted completely, let it cool down for a bit. Then, put the Chinese crispy noodles in the bowl and mix until everything is fully coated. Next, scoop a spoonful of the noodles, put it on a wax paper, and press down in the center to create a little well.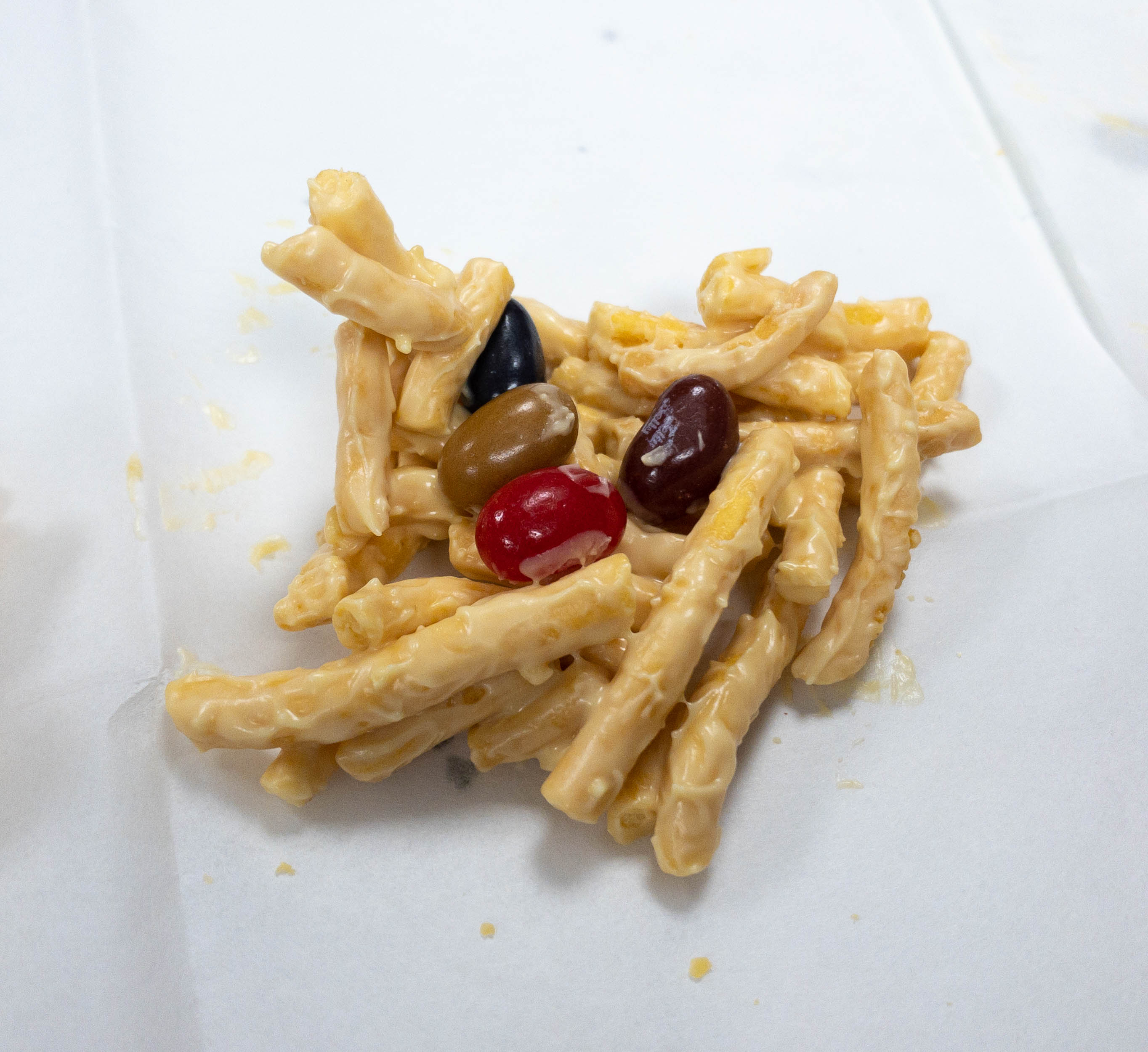 Wait for it to cool down. The melted chocolate will solidify so the "nest" can hold its structure. Using the Jelly Bellys, decorate the "nest" by placing some "eggs" on it.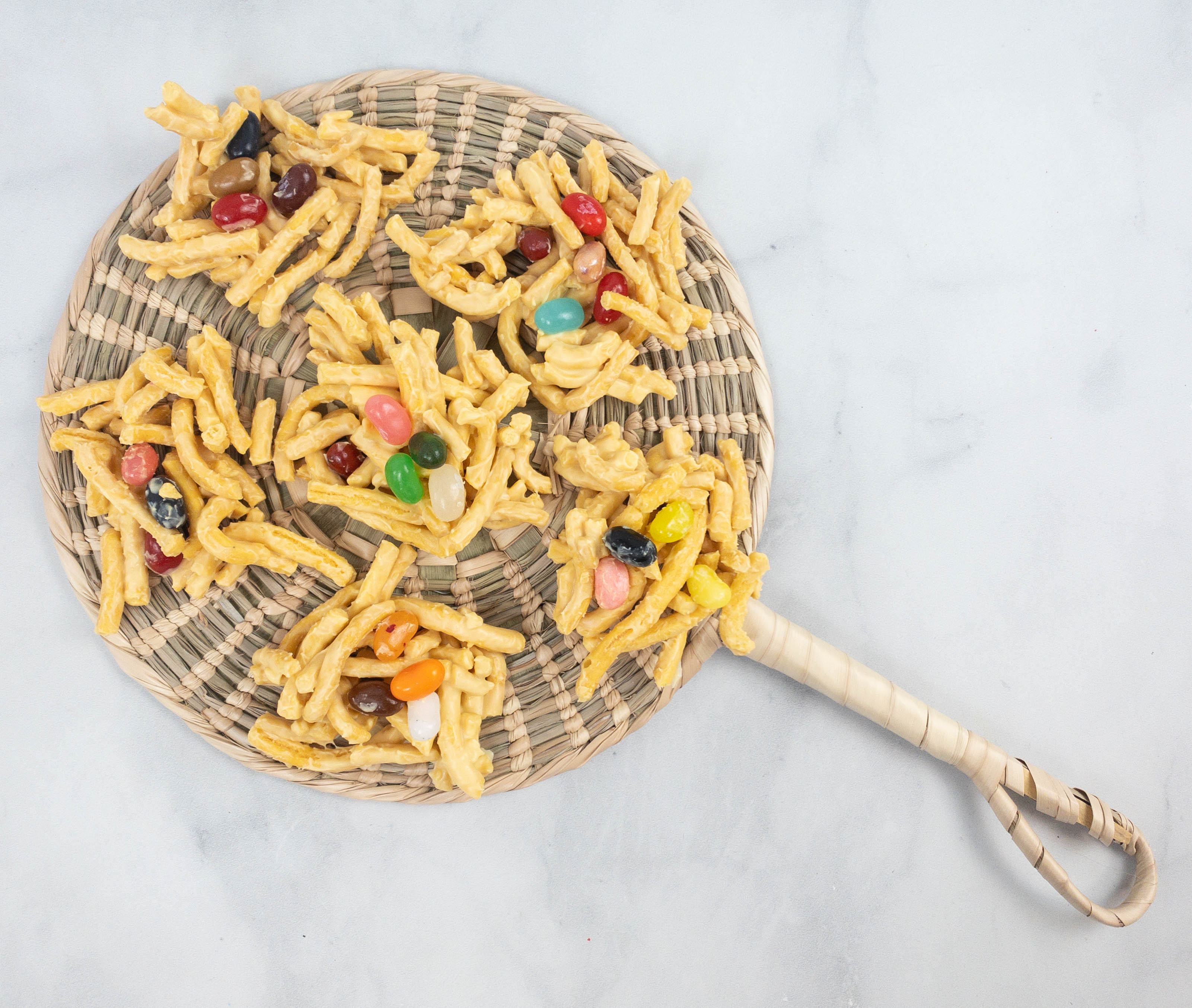 Here are the finished products! The "eggs" are so colorful!
Cookie Project: Spring Cookie Decorating. The second project is all about cookie decorating! For this, the box provided colorful sprinkles, colored sugar, frosting, and cookies.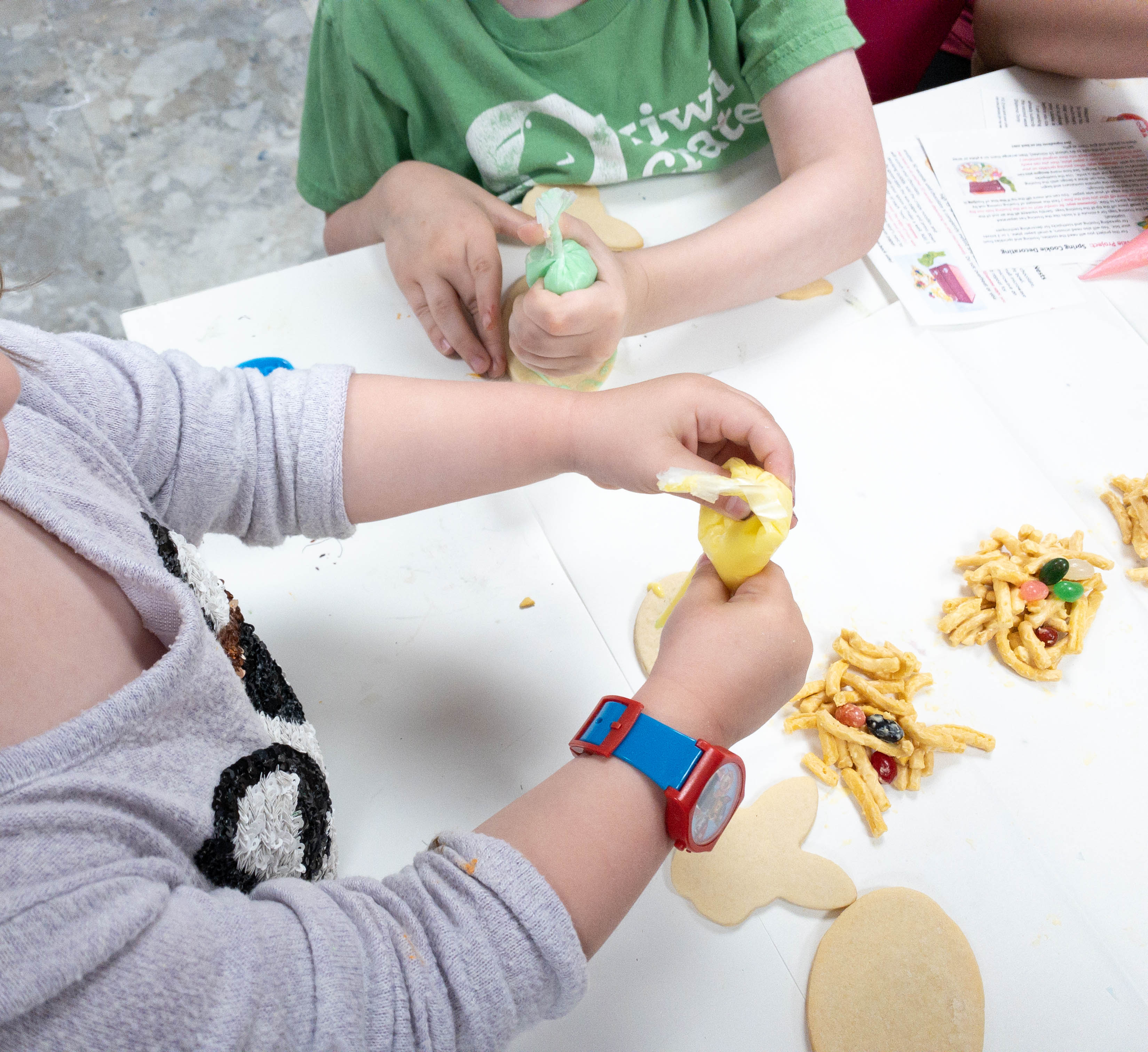 My kids wasted no time choosing the frosting color they want for their cookies.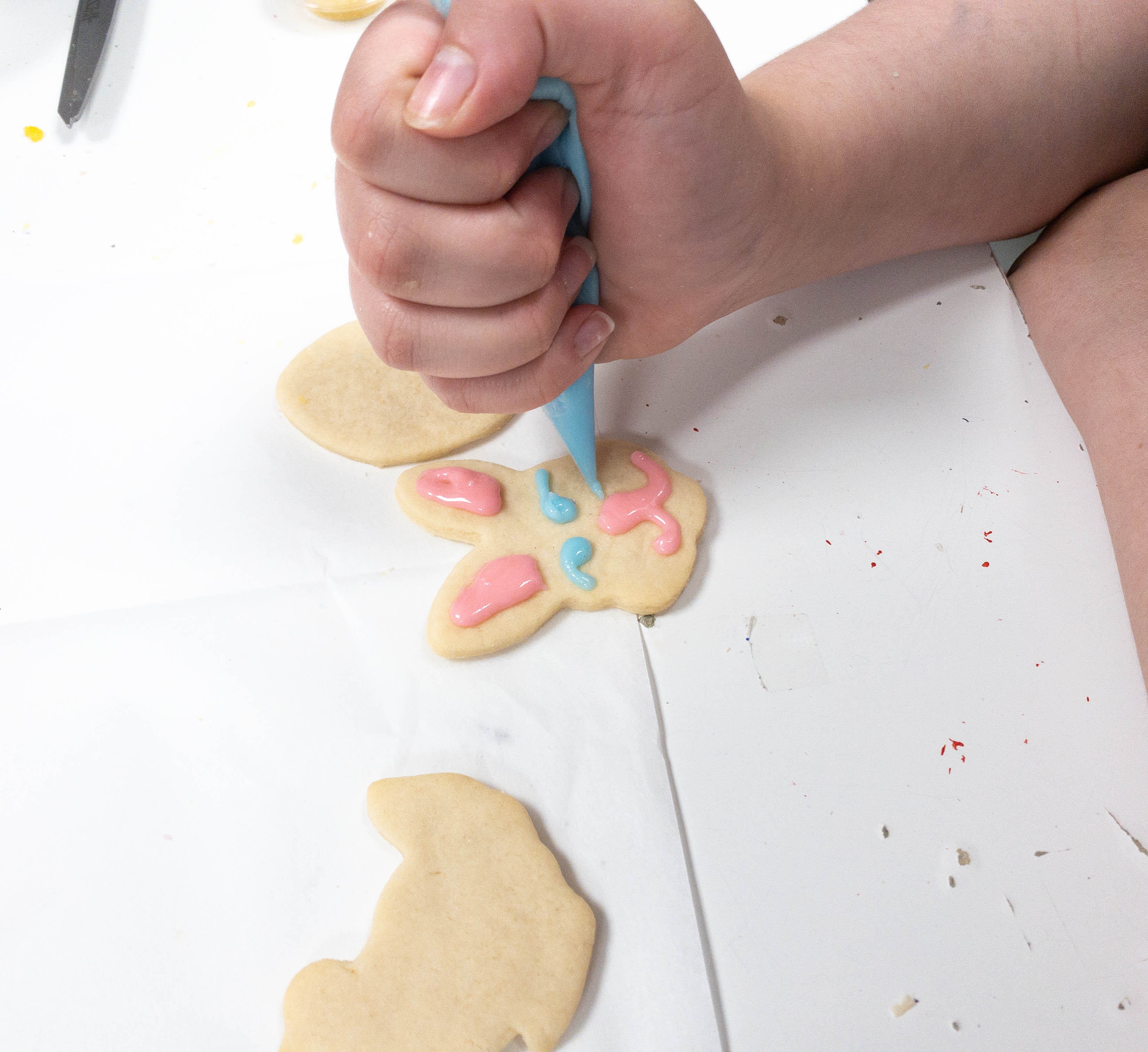 Some of the cookies are shaped like bunny heads.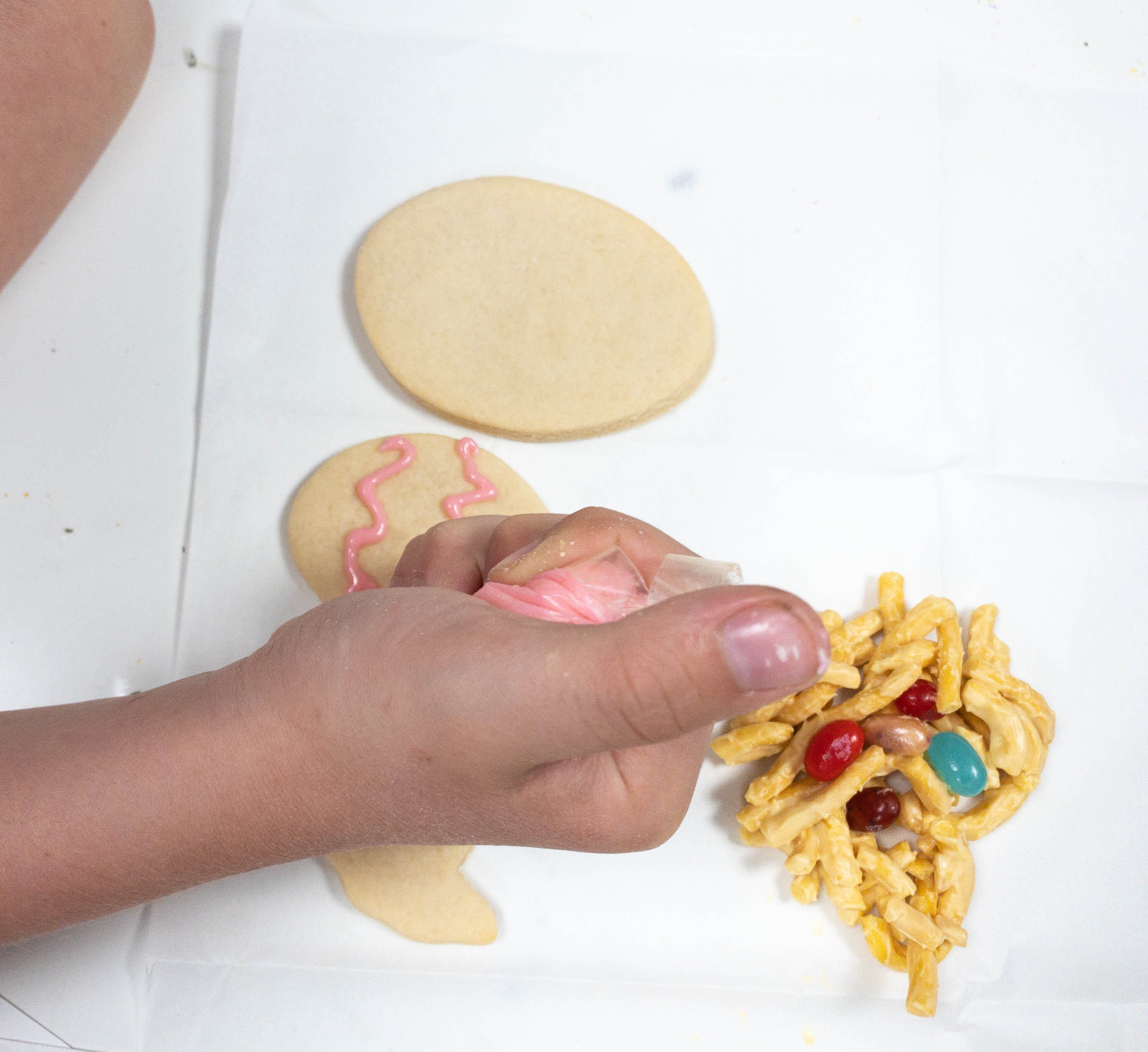 There are also egg-shaped cookies!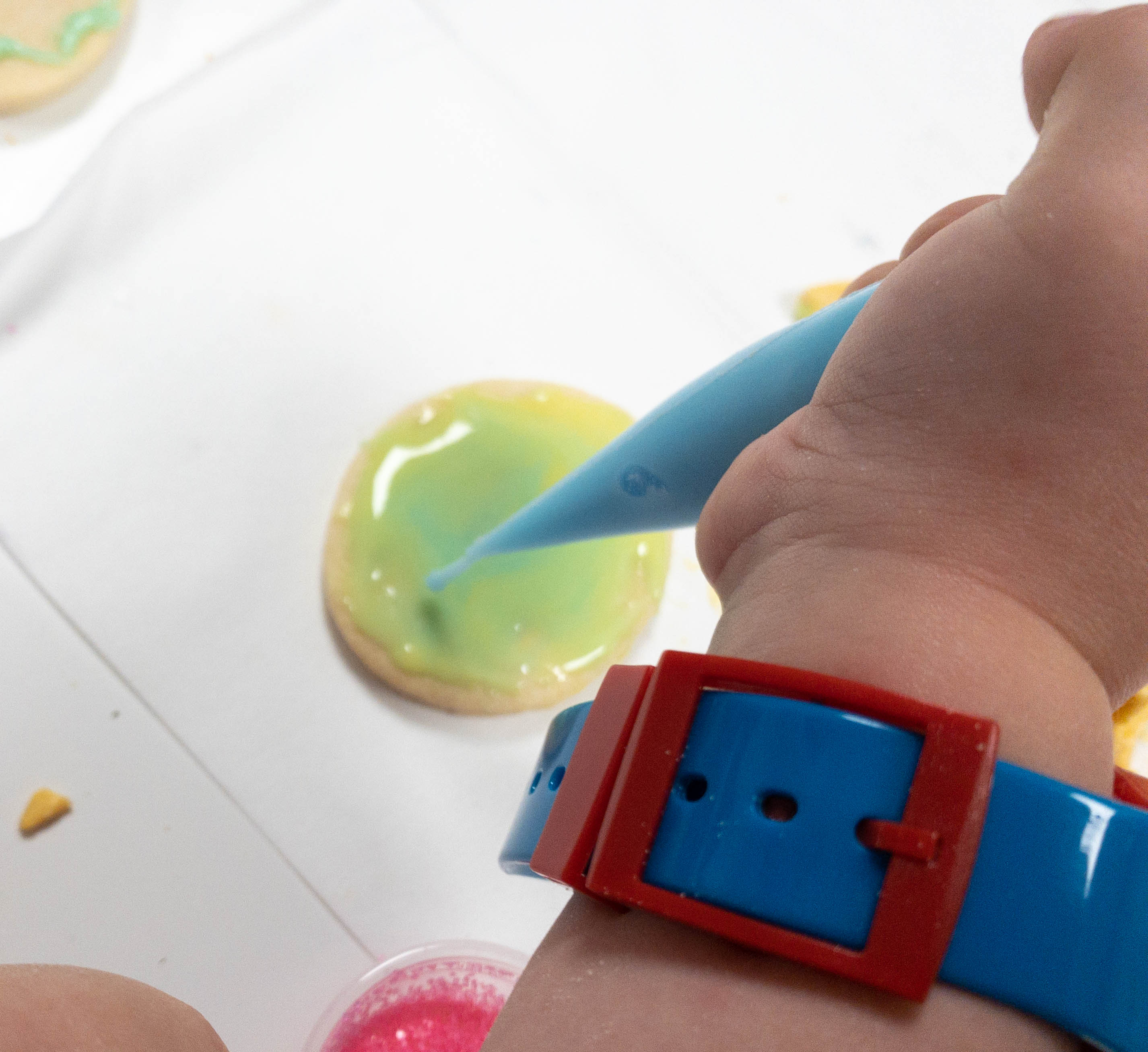 As always, my kids enjoyed decorating the cookies because they can be as creative as they want!
To match with the Crunchy Bird's Nests, there are even chick-shaped cookies. How cute!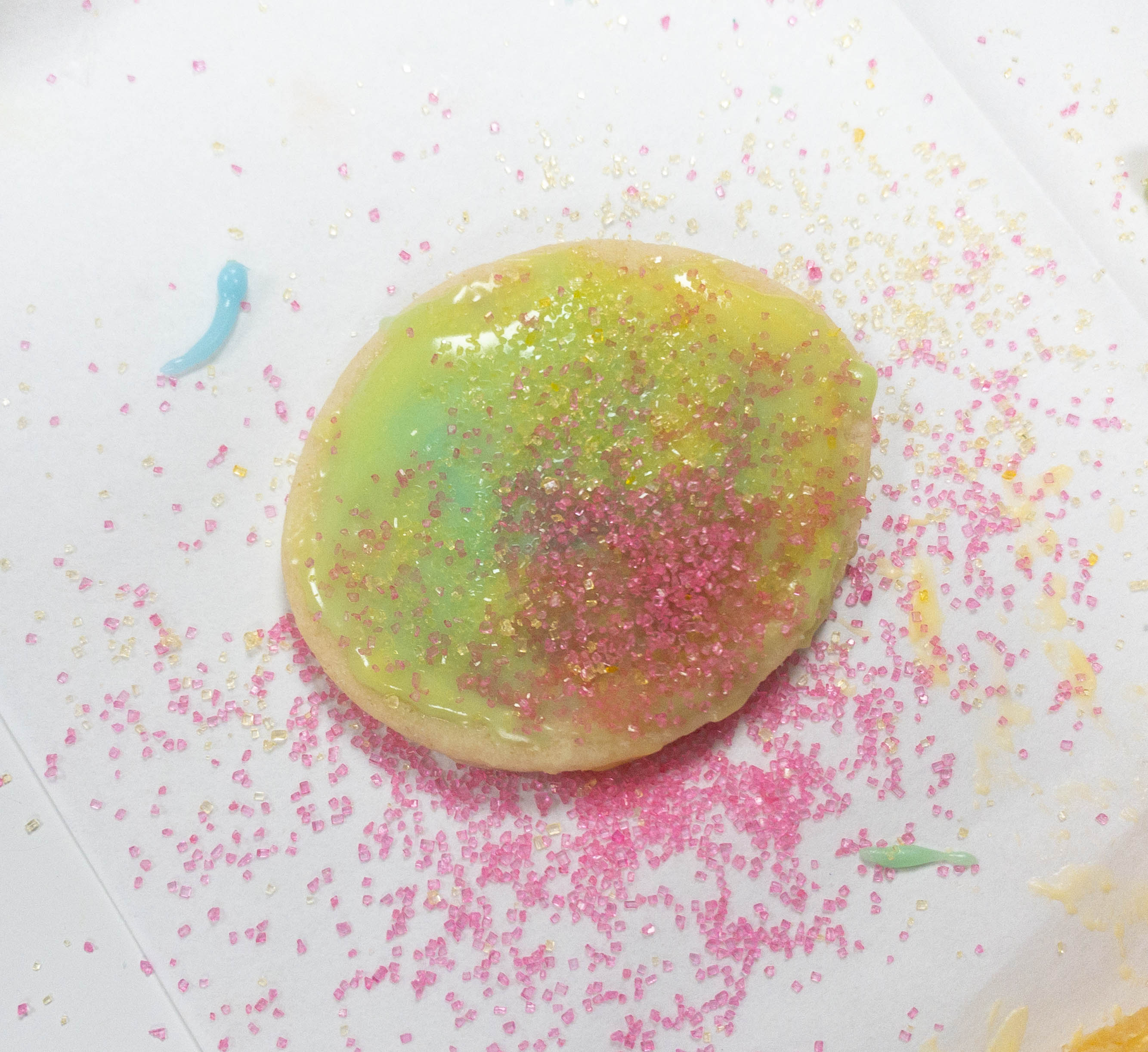 My kids sprinkled colored sugar on some of the cookies. This one looks really yummy!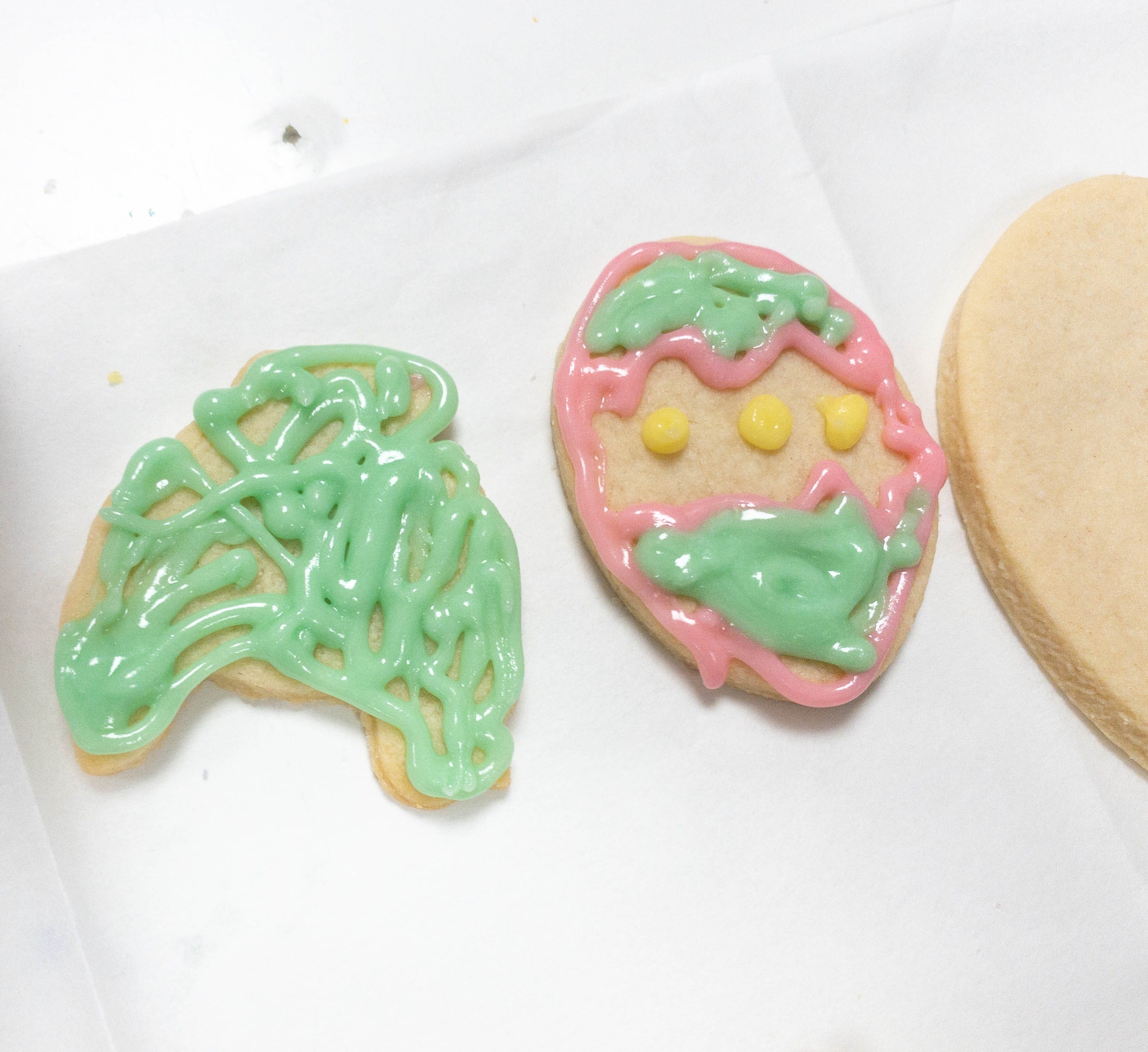 You can use a toothpick or even the back of a spoon to spread the frosting on the cookie better.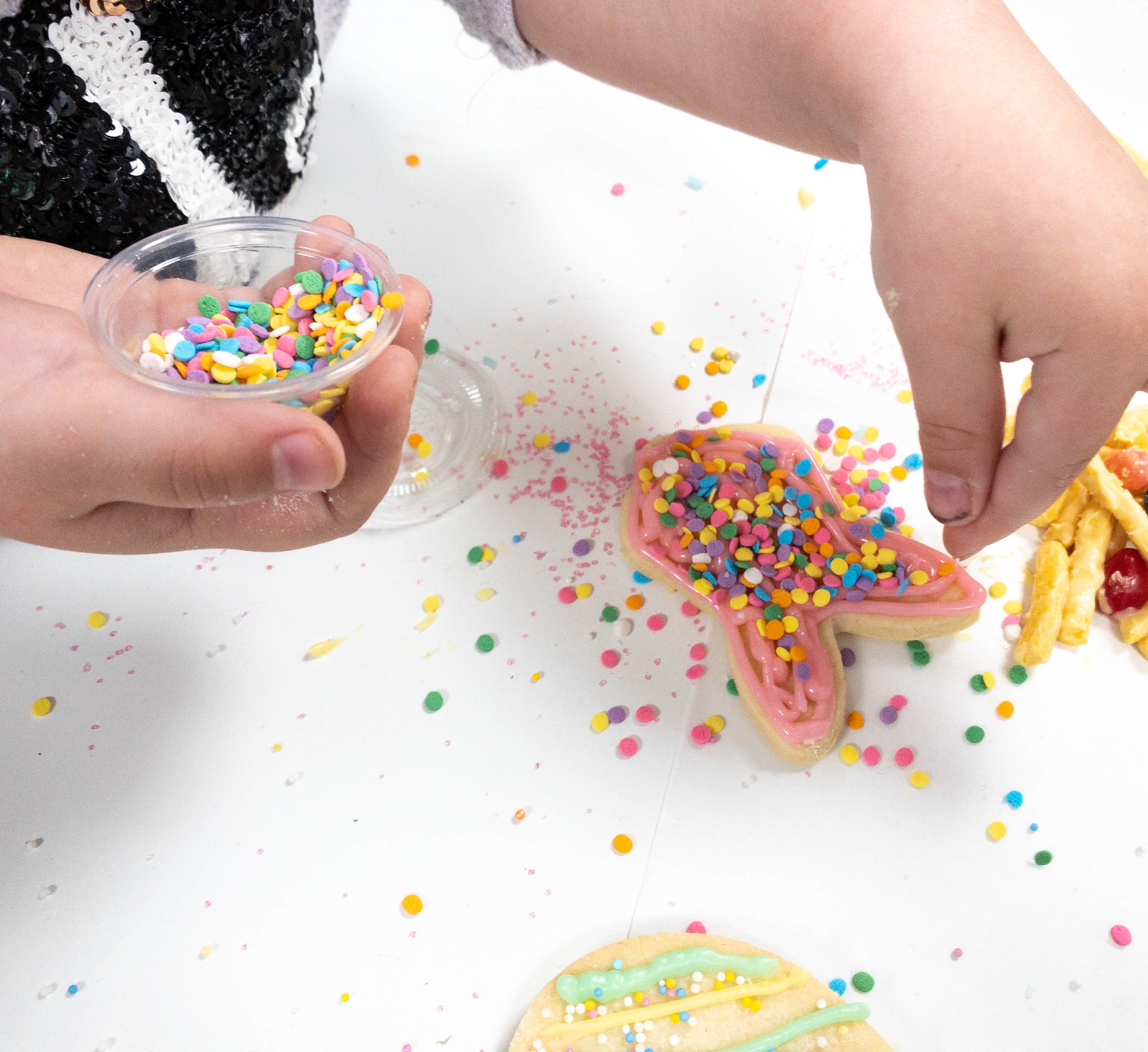 The colorful sprinkles also add a nice touch to each cookie!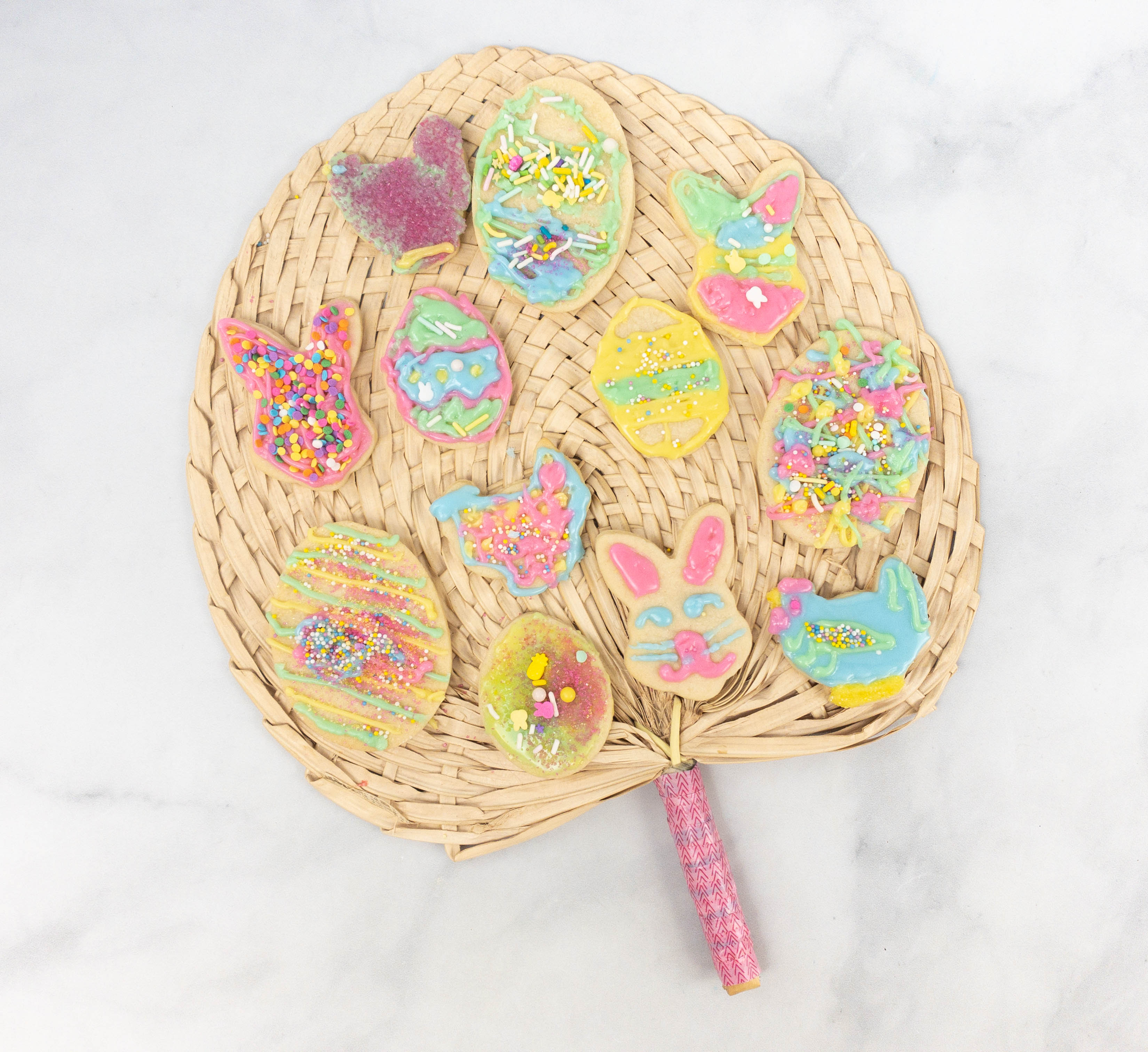 Here are the finished cookie designs that my children made! Everything is so sweet and springy.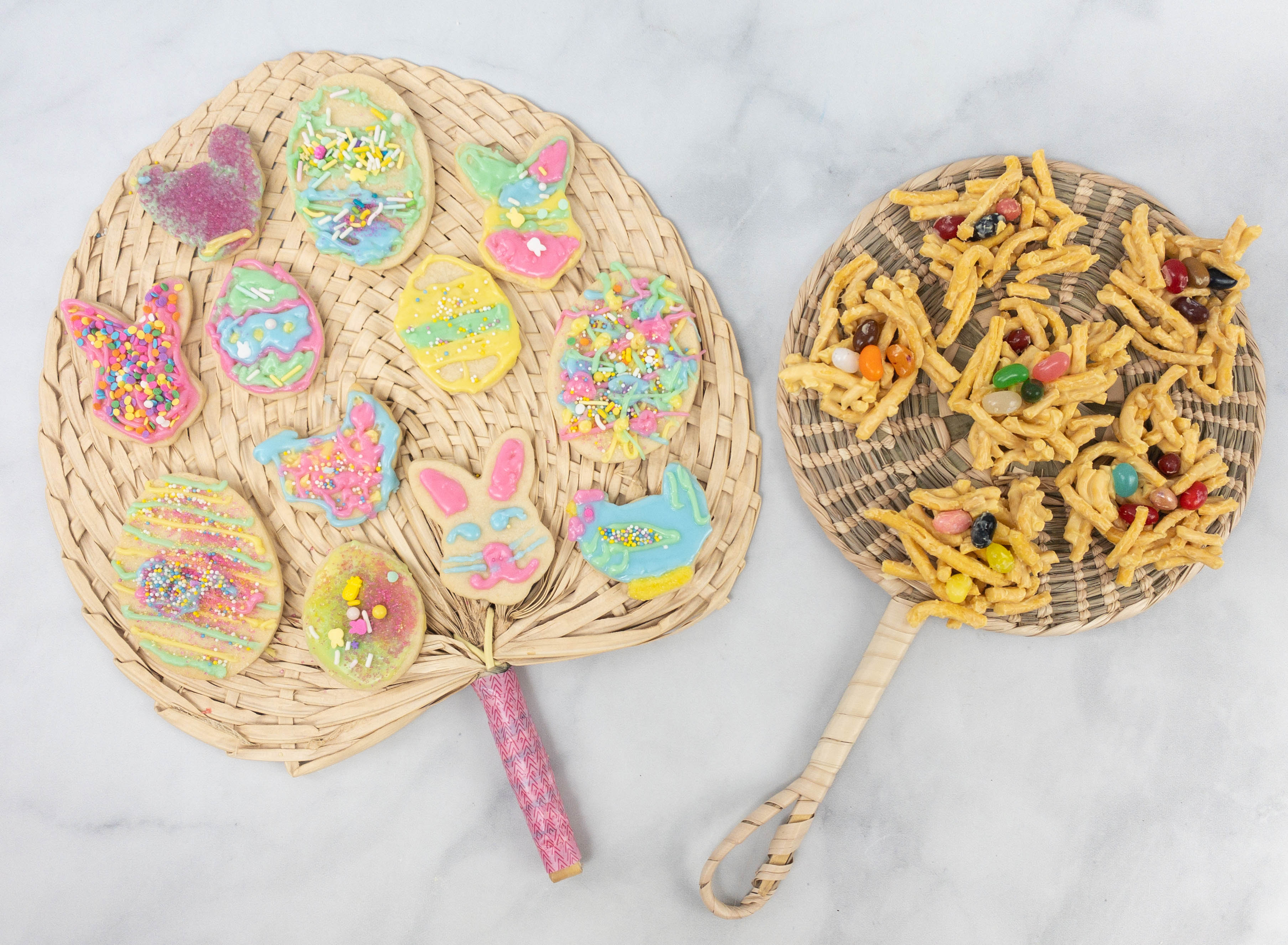 Here's a final look of all the sweet projects for this month!
ICYMI, starting this box, they will only send 2 craft projects. That's why we only have the crunchy nests and the cookies in this month's box. Also, they increased the number of cookies to 12 and the candy craft will now produce 8 treats instead of 6. The total is still 20 pieces of treats, which the whole family can share! This month's spring and Easter themed projects were a hit with my kids. They loved the colorful "eggs" on the crunchy nests and they also had fun decorating the cookies using frosting and sprinkles. This box is also convenient for parents because everything needed for the activity is already inside the box, with the exception of a few items from home which is usually something we already have (like a microwavable bowl). If you're looking for something fun to do with kids, this subscription is a nice choice!
What do you think about Gramma In A Box?
Visit Gramma in a Box to subscribe or find out more!