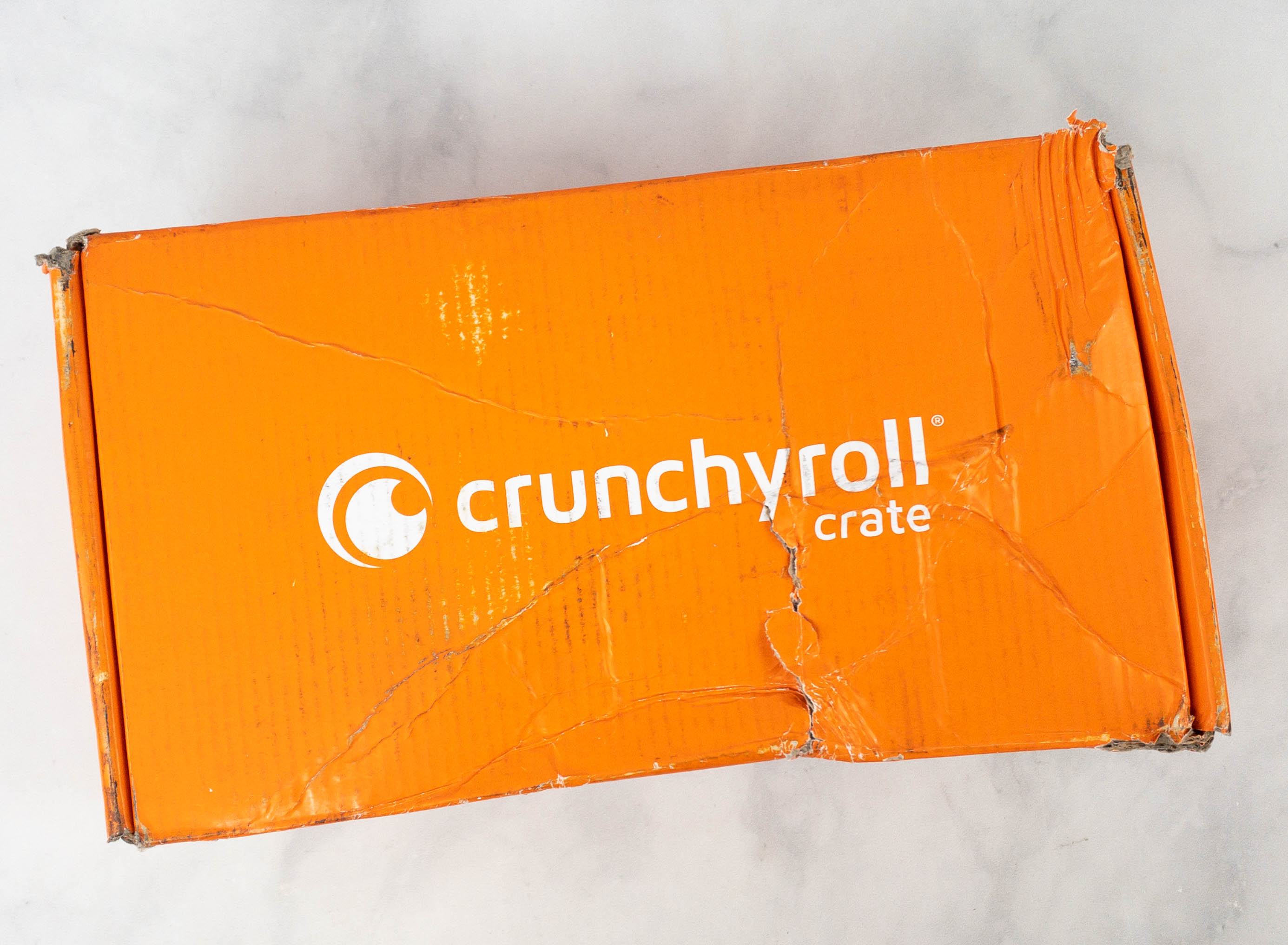 Crunchyroll Crate is a Loot Crate subscription that sends officially licensed items from Crunchyroll's best titles. Every box includes at least 4-6 items which may include collectibles, apparel, figures and more! This is different from Loot Anime, as Crunchyroll Crate focuses only on the featured anime titles from their own catalog while Loot Anime covers all anime franchises from the old ones to the new ones. Also, this box is available internationally! The box is $29.99 per month + shipping.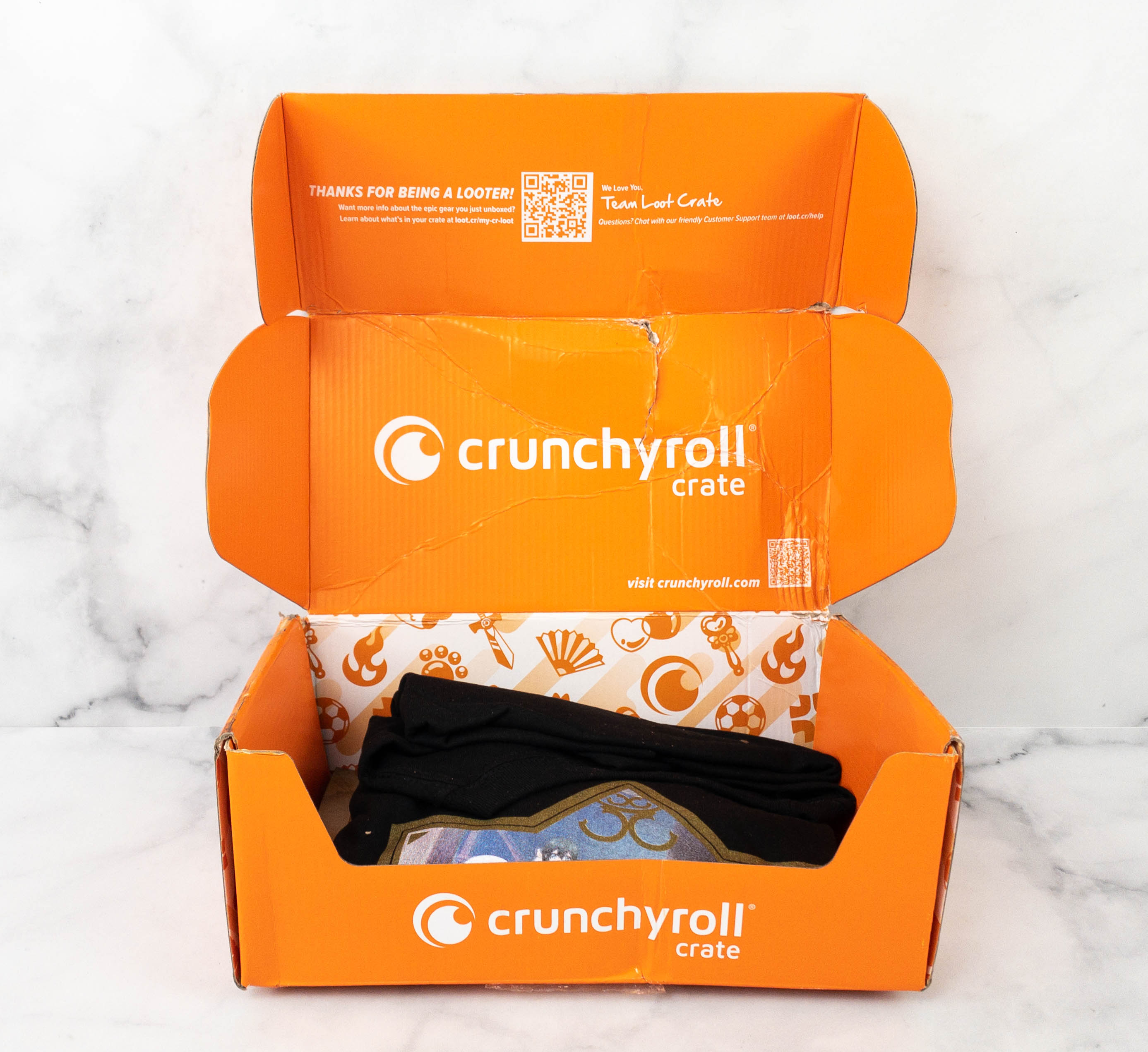 My box was damaged when it arrived, but the items inside remained in good condition.
The interior of the box has a QR code that will take you to the box's virtual insert.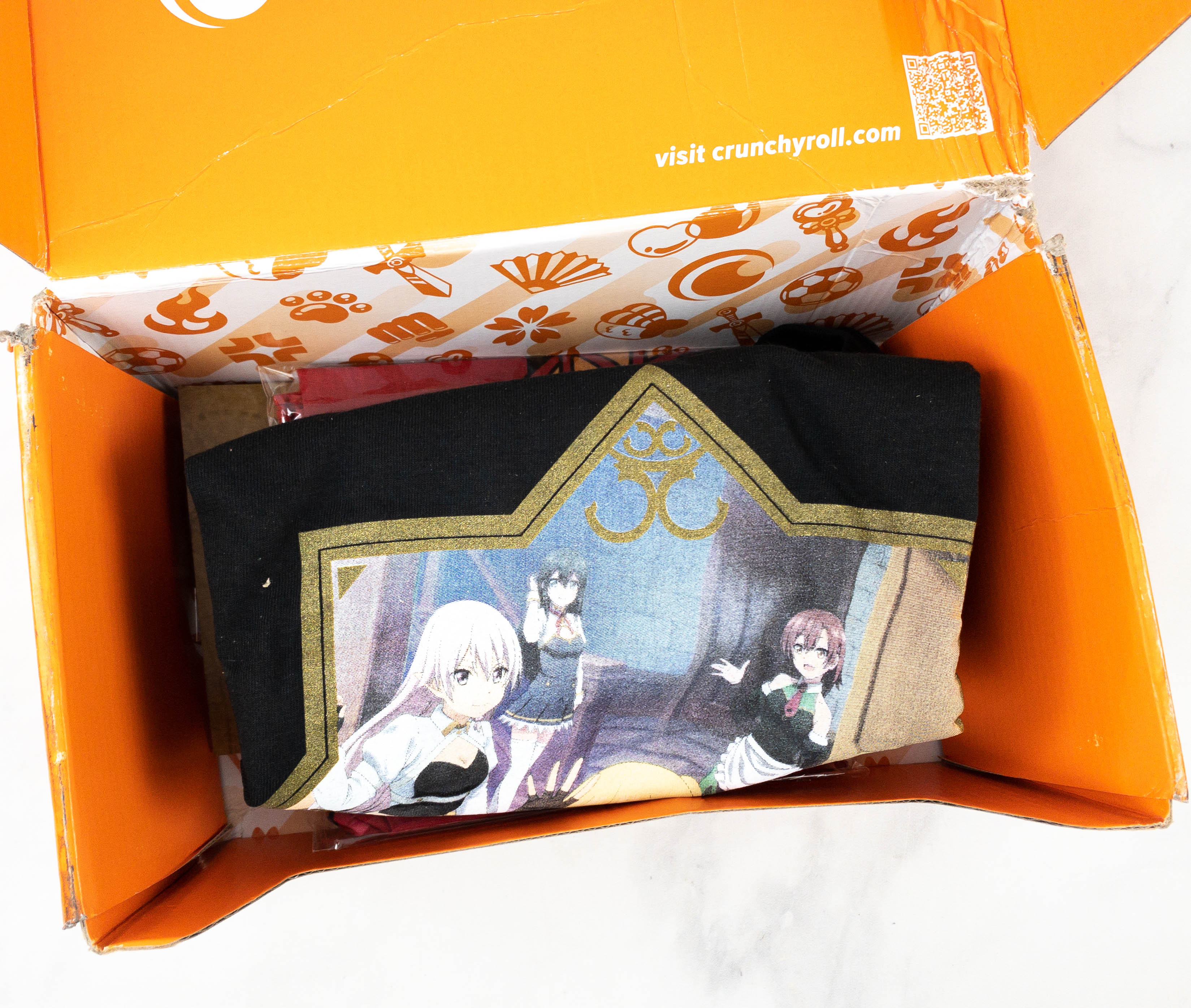 There are no extra packaging materials in the box.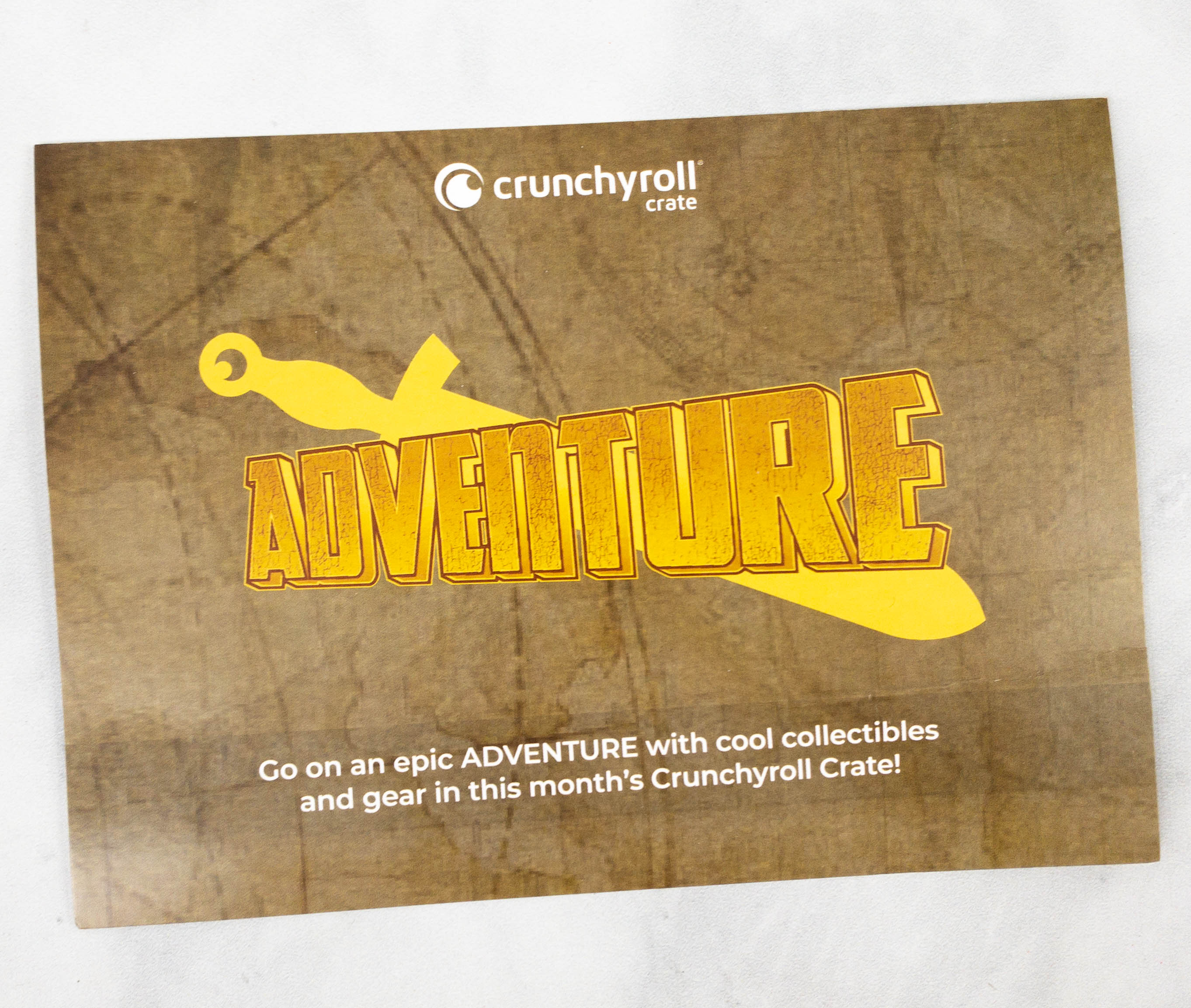 The box also includes an information card.
At the back, it lists all the items inside the box, with individual item photos.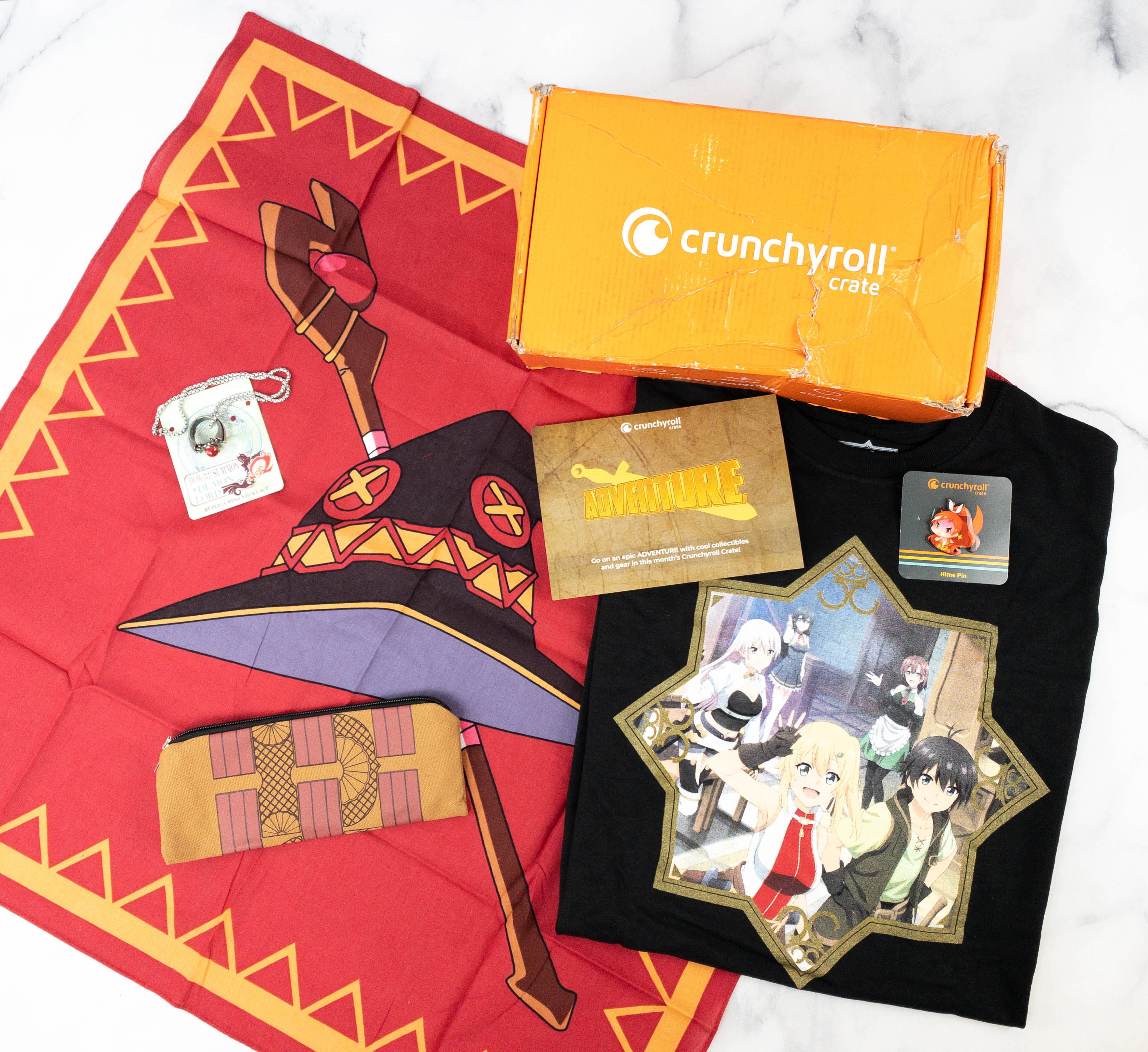 Everything in my box!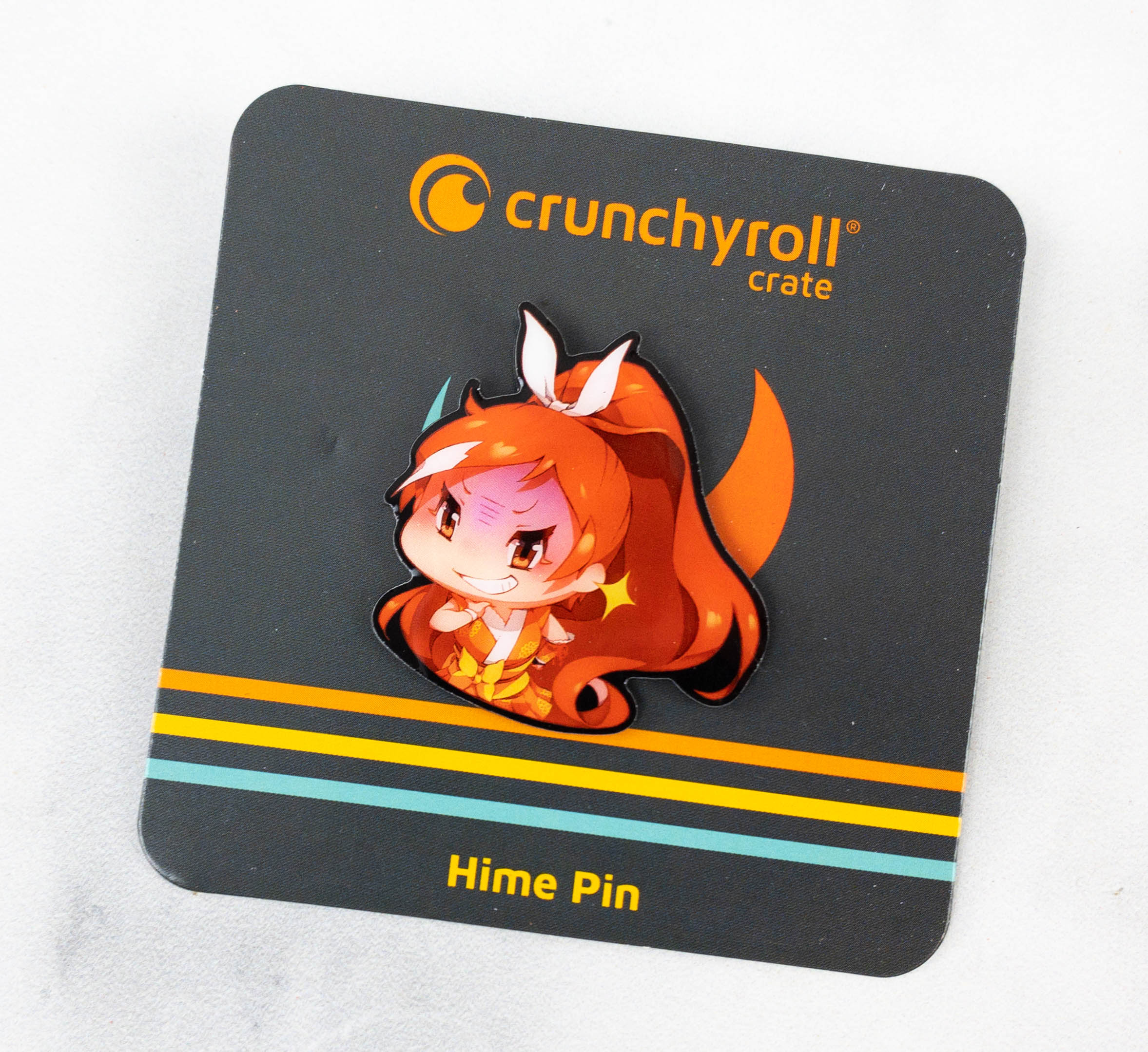 Hime Pin. This pin features Hime, the mascot of Crunchyroll's anime streaming service.
Hime has an orange ponytail and she wears an orange traditional ninja outfit. So cute!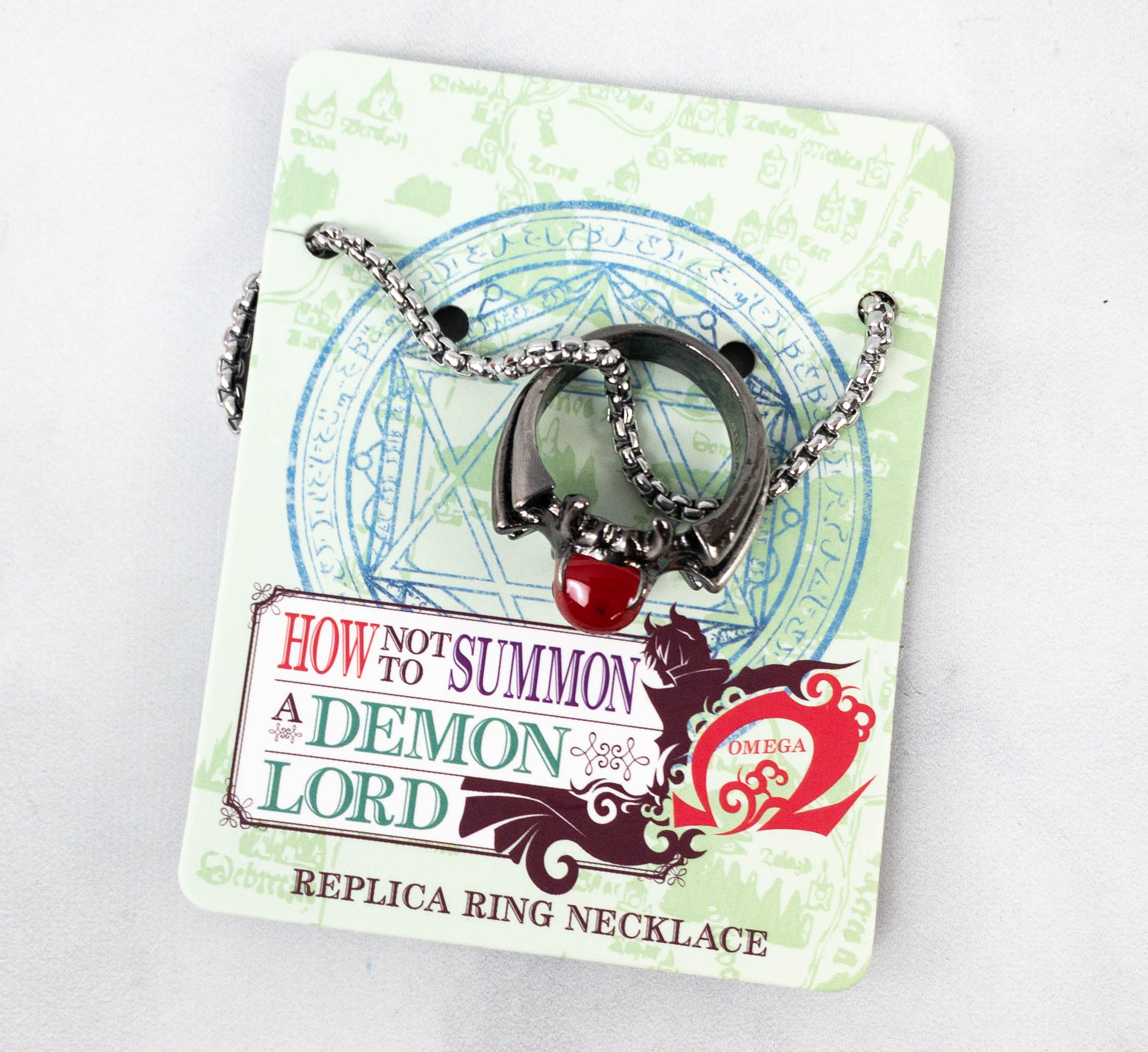 How Not to Summon a Demon Lord Ring Necklace. It's a necklace with a replica of Takuma Sakamoto's ring from the Japanese light novel series How Not to Summon a Demon Lord.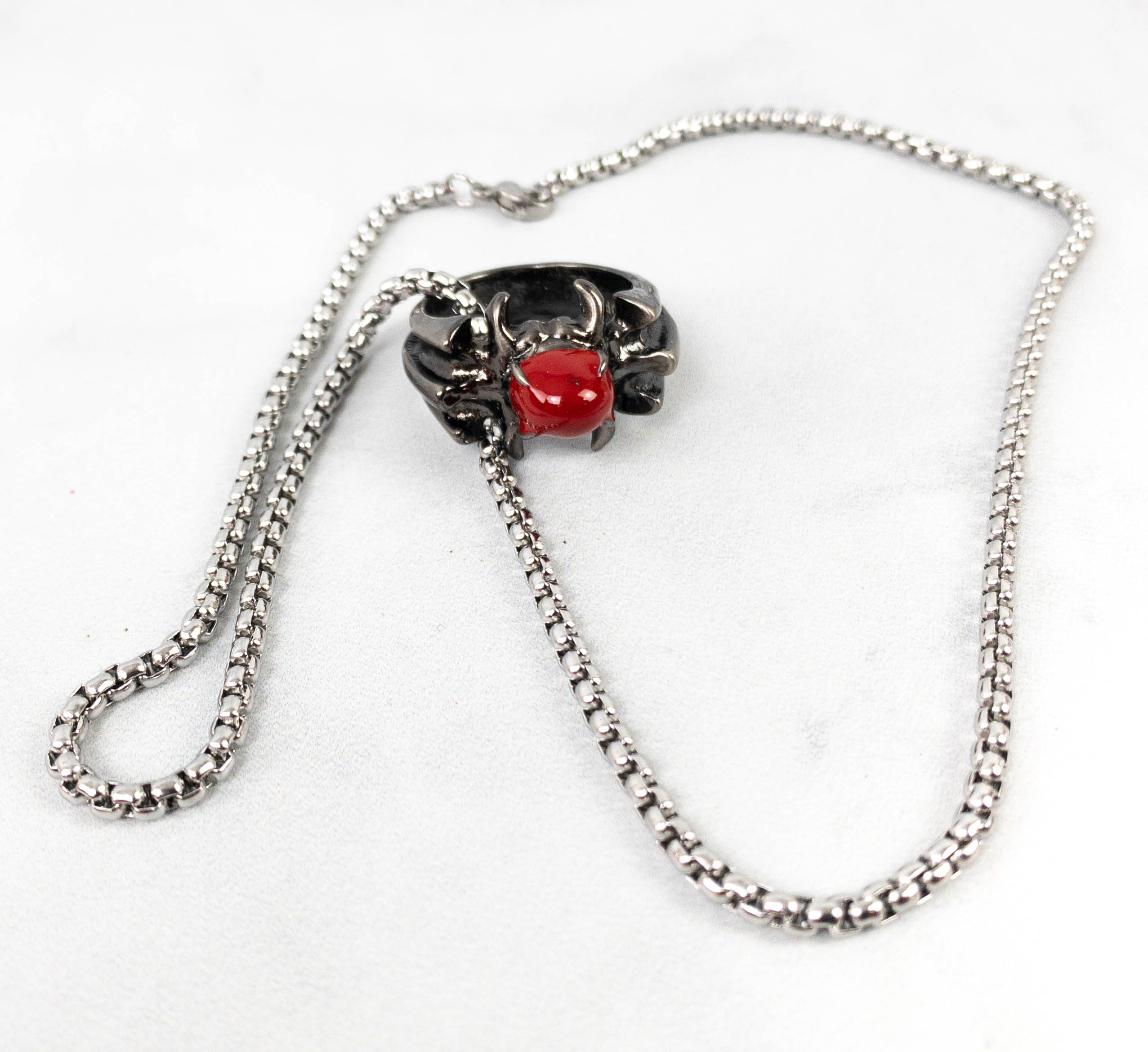 One of the magic ring's abilities is called "Magic Reflection" that can deflect spells and casts.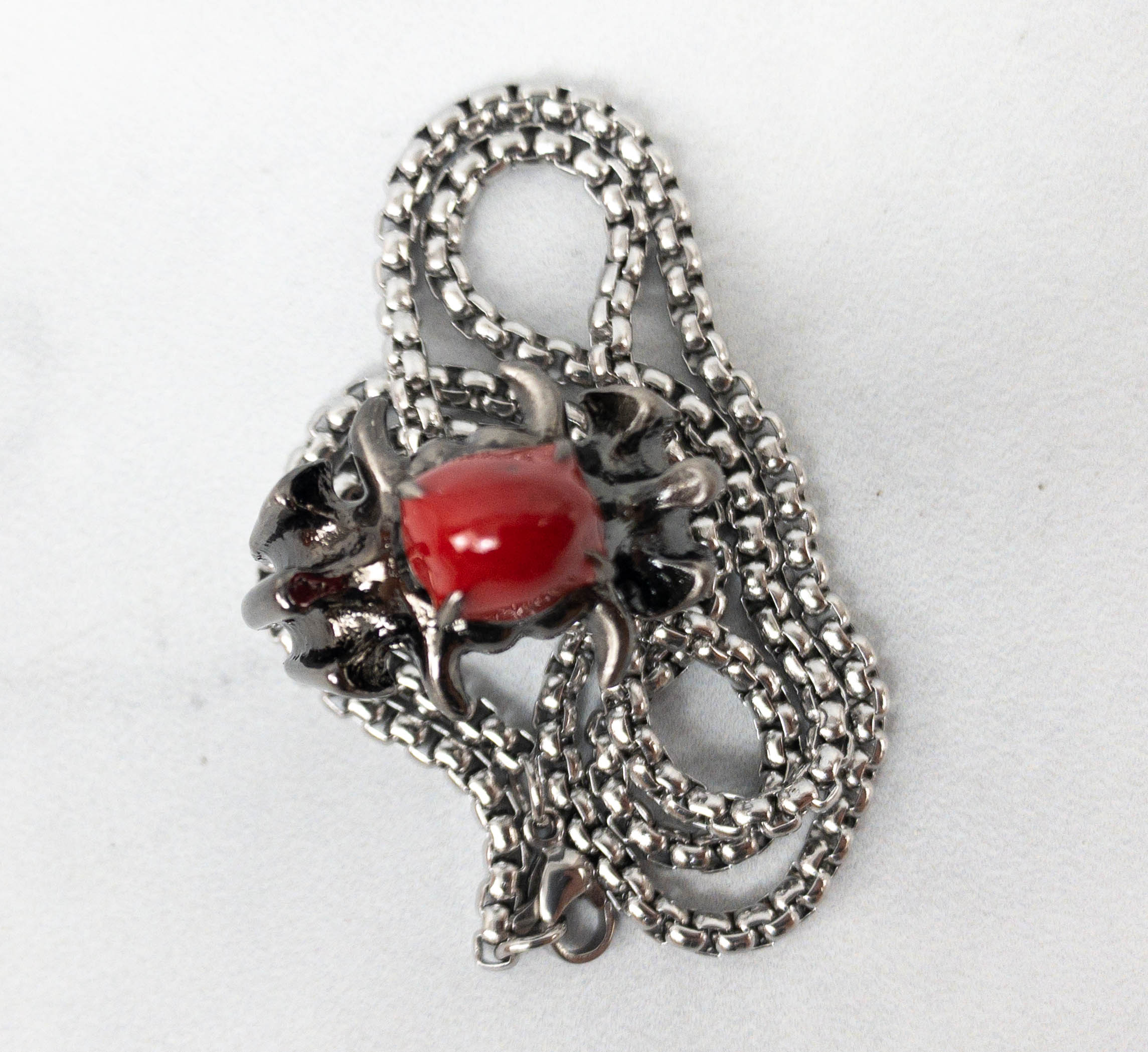 The chain is long enough so you can wear it comfortably, but it can be used as a display.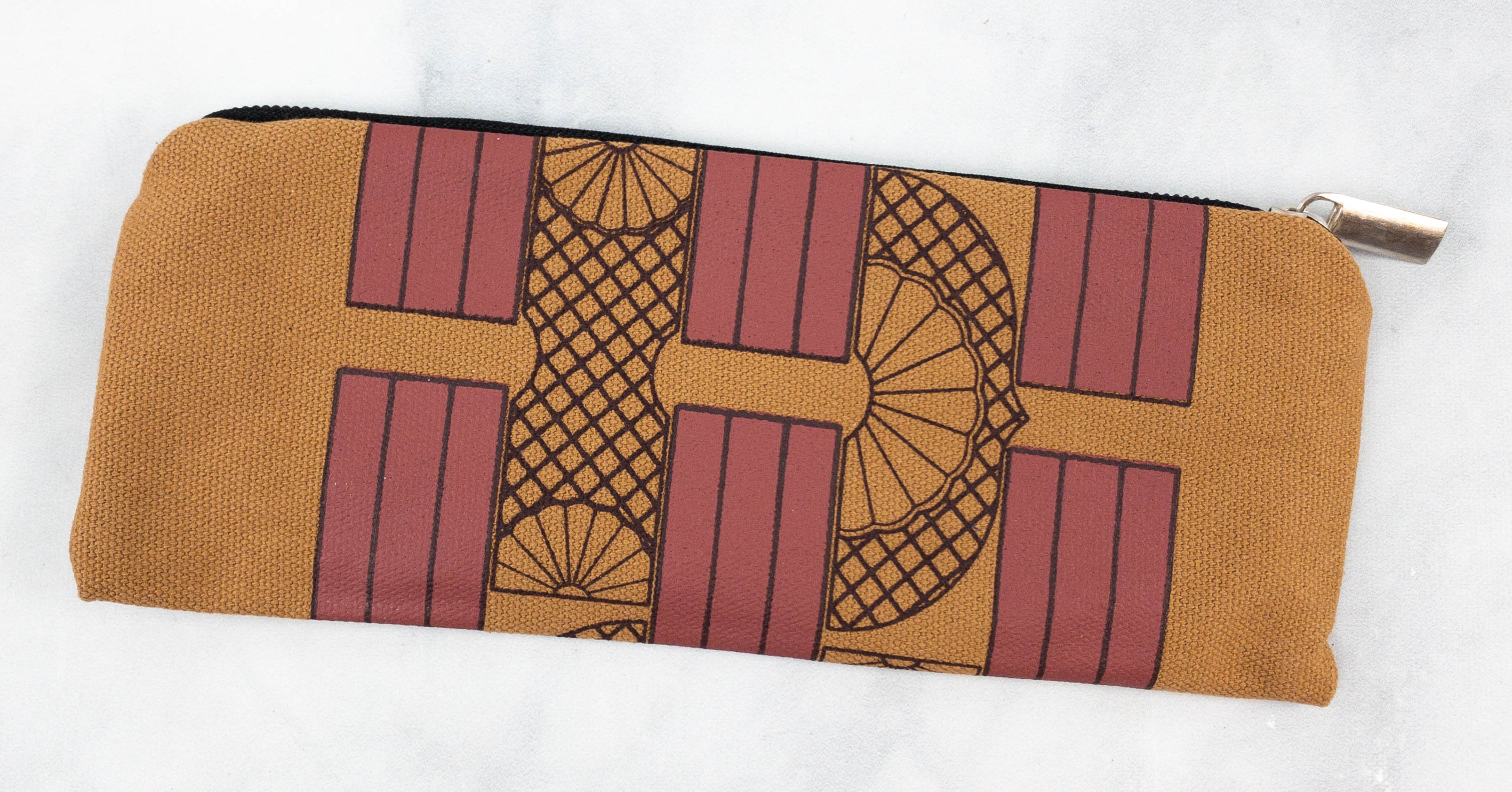 Golden Kamuy Pencil Case. I also received a pencil case inspired by the Japanese manga series Golden Kamuy. The story revolves around Saichi Sugimoto, a veteran soldier who is on a quest to find a huge fortune of gold of the Ainu people.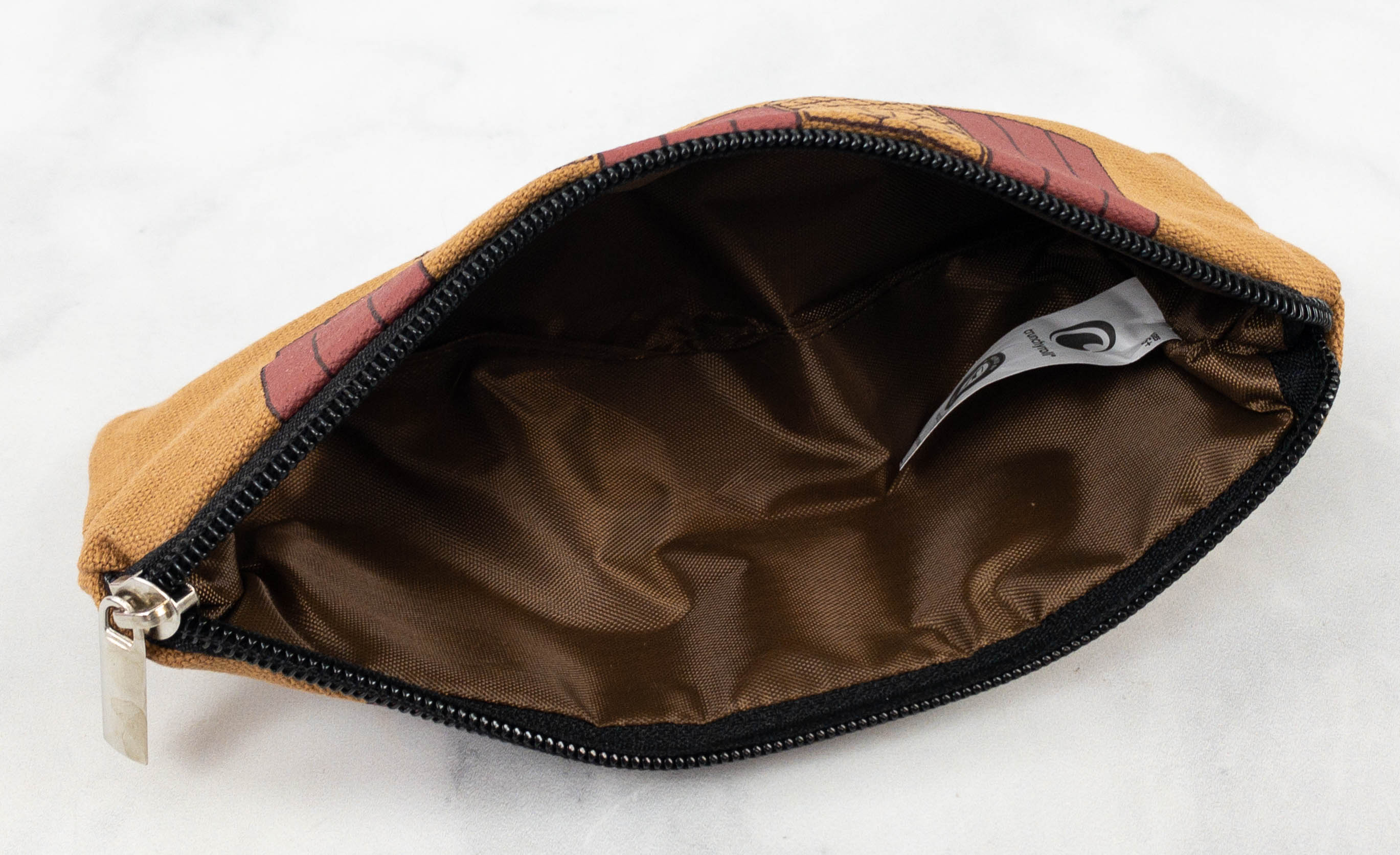 It can fit a lot of pens or pencils! It also has a zipper closure.
KonoSuba Handkerchief. It's a handkerchief based from Megumin's costume in the KonoSuba series. The base color is red and in the middle is a wizard's hat and her wooden stick. Its yellow borders are also a nice touch.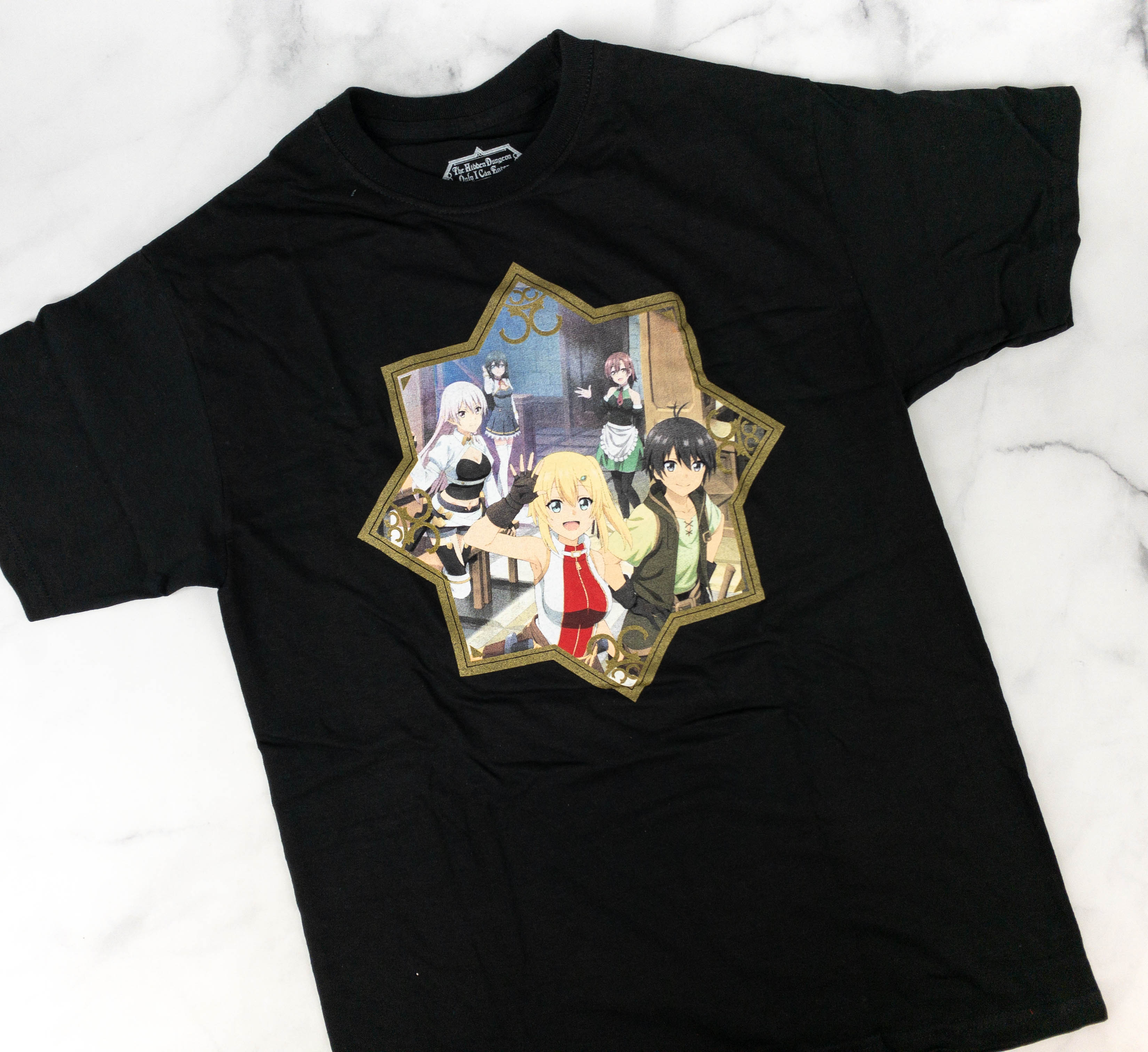 The Hidden Dungeon Only I Can Enter T-Shirt. The box includes a wearable! It's a black shirt featuring the characters from the Japanese fantasy light novel series The Hidden Dungeon Only I Can Enter.
The print features the main characters with their best smiles and beautiful poses. The quality is somewhat grainy and not vibrant though.
This is my first box from Crunchyroll Crate but it shipped late (and the box also wasn't in good condition when it arrived!). The pencil case and the handkerchief are the most useful items in the box for me. If you're a Crunchyroll fanatic you might love the anime goodies in this box. I think the quality could be improved but I do feel set up for my next quest!
What do you think of the Crunchyroll Crate box?