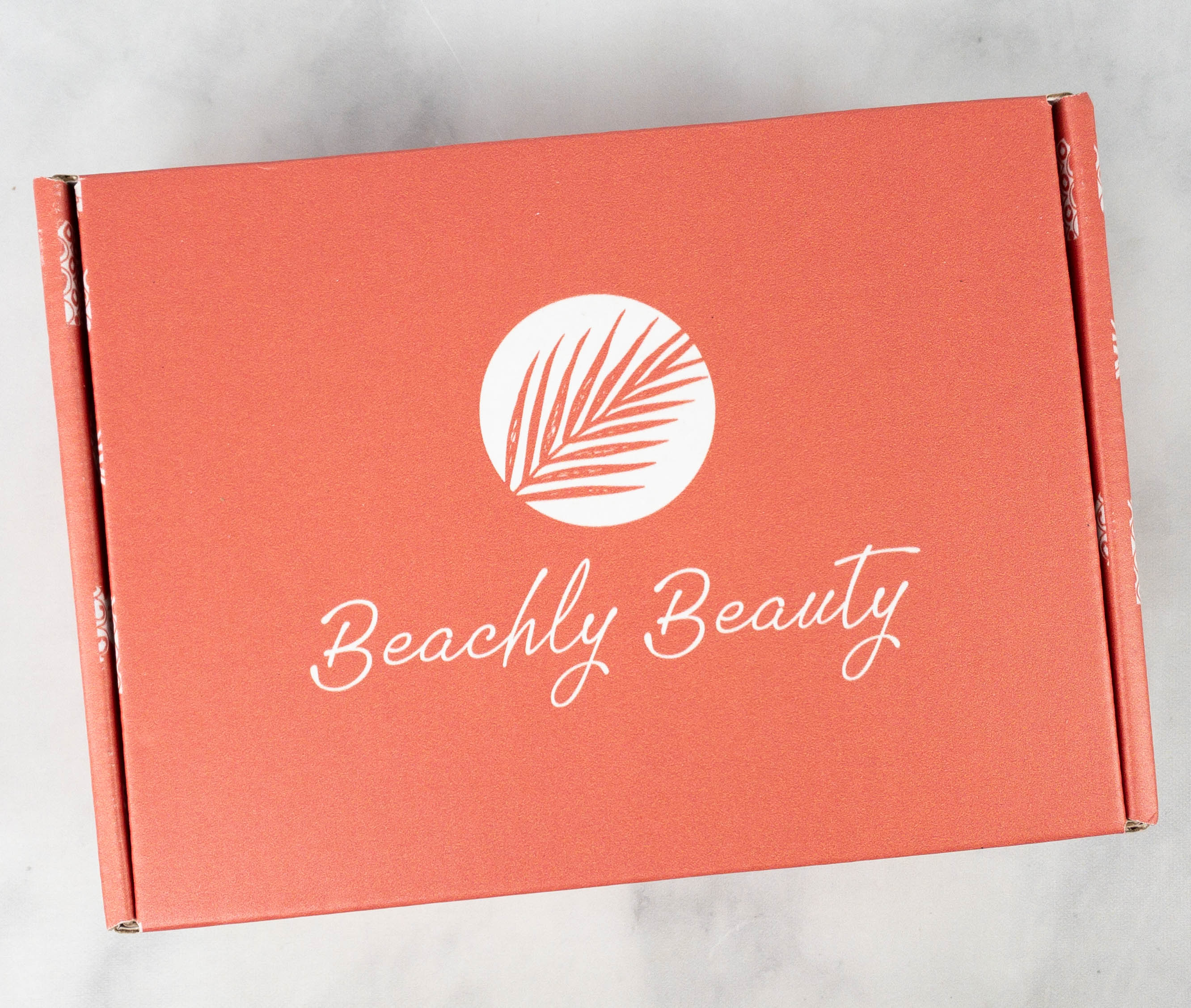 Beachly Beauty Box is a beach-inspired beauty subscription that focuses on cruelty-free and clean beauty products. Each box includes 4-6 beauty products, which may include lip balms, fragrances, cleansers, moisturizers, nail polish, and hair masks. It's $29 per box, with free shipping for the first box and $2.99 shipping for the recurring boxes. They promise at least $75+ retail value in each box. Beachly offers two other subscriptions – the Men's and Women's surf subscription boxes! Each quarterly box includes beach-inspired apparel and accessories worth $250+.
The items were cushioned with white squiggles and all the items arrived in good condition.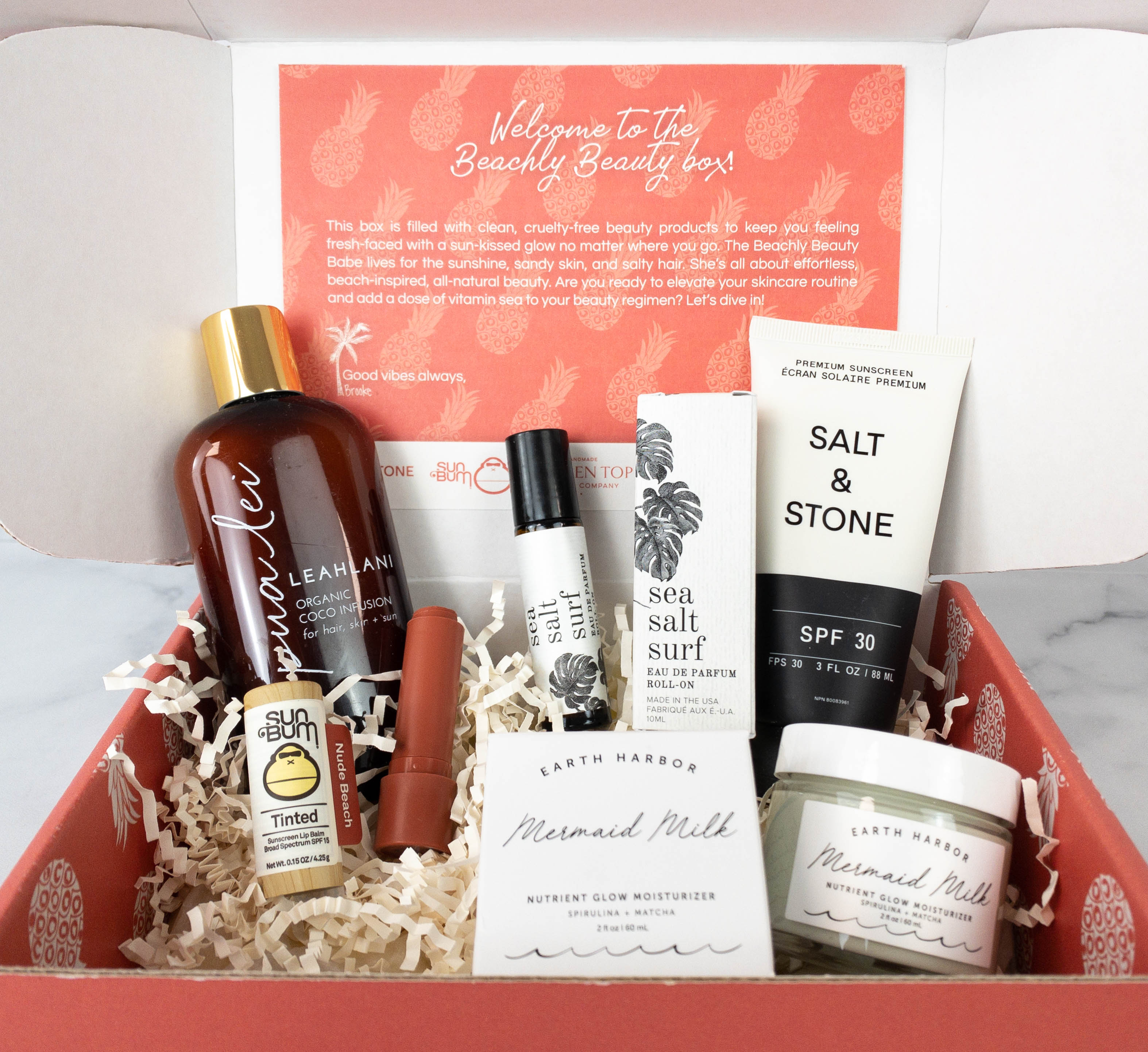 Hooray! The first Beachly Beauty Box!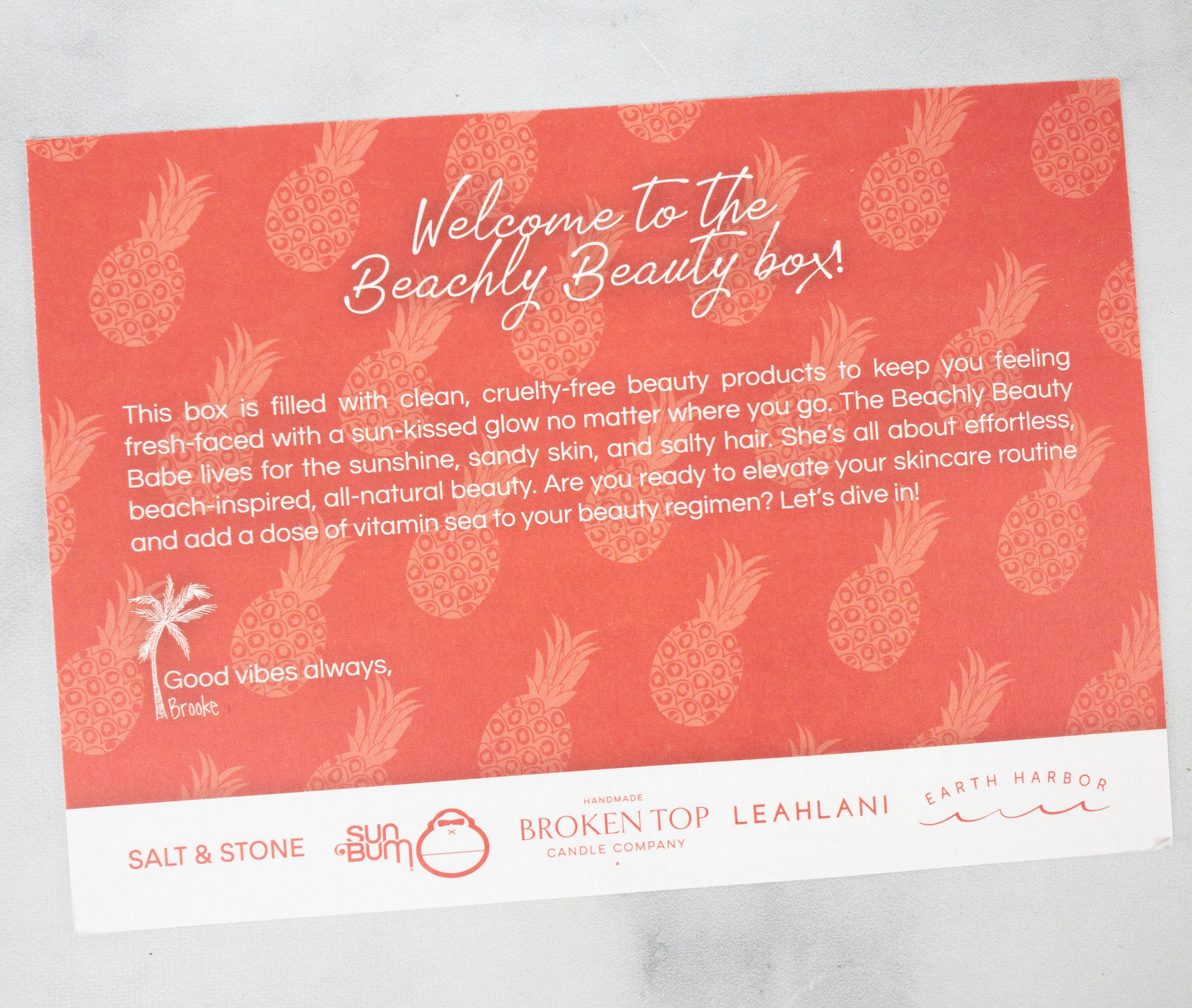 This box is filled with clean, cruelty-free beauty products to keep you feeling fresh-faced with a sun-kissed glow no matter where you go. The Beachly Beauty Babe lives for the sunshine, sandy skin, and salty hair. She's all about effortless, beach-inspired, all-natural beauty. Are you ready to elevate your skincare routine and add a dose of vitamin sea to your beauty regimen? Let's dive in!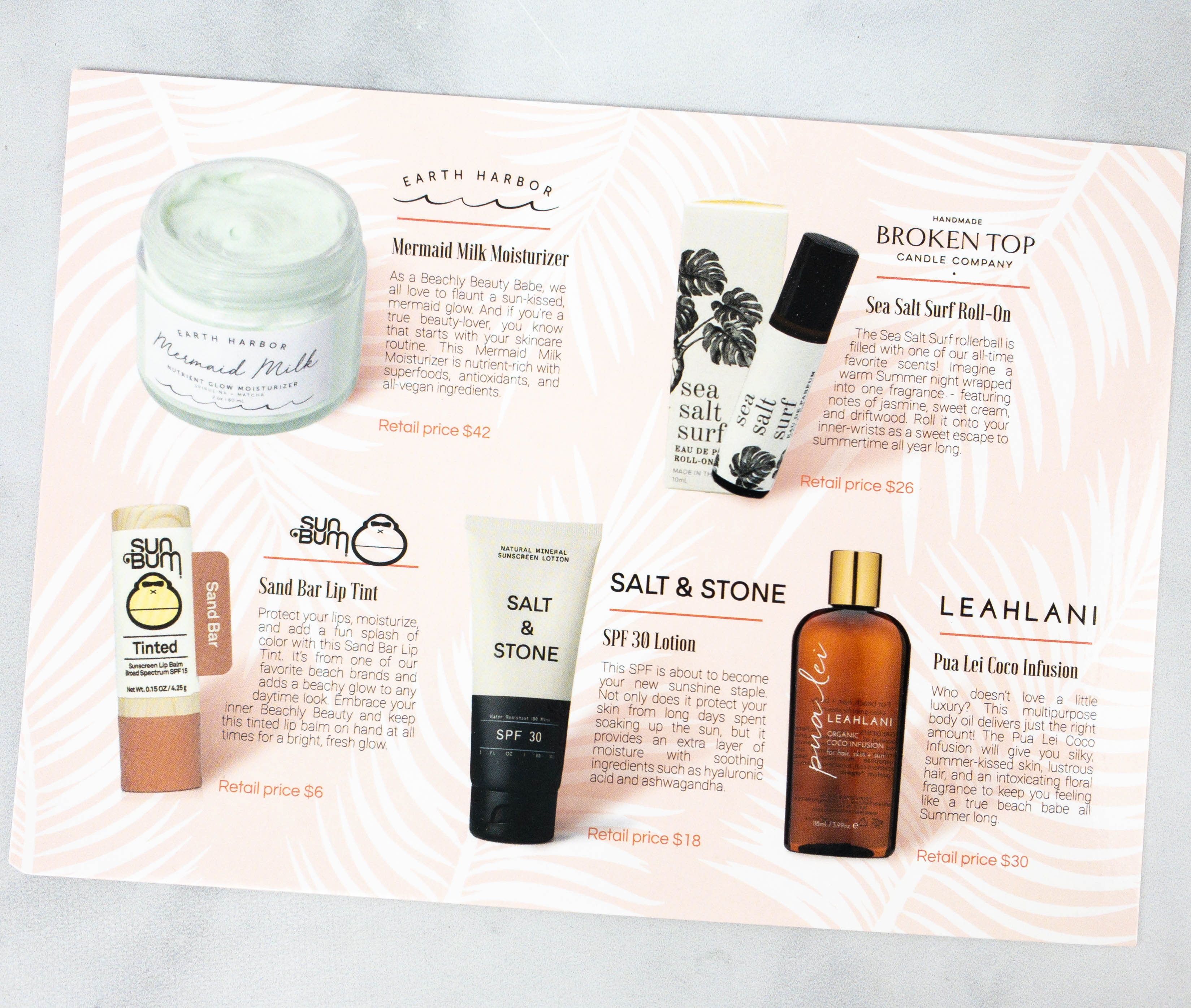 At the back, there's a list of items, along with photos and short descriptions.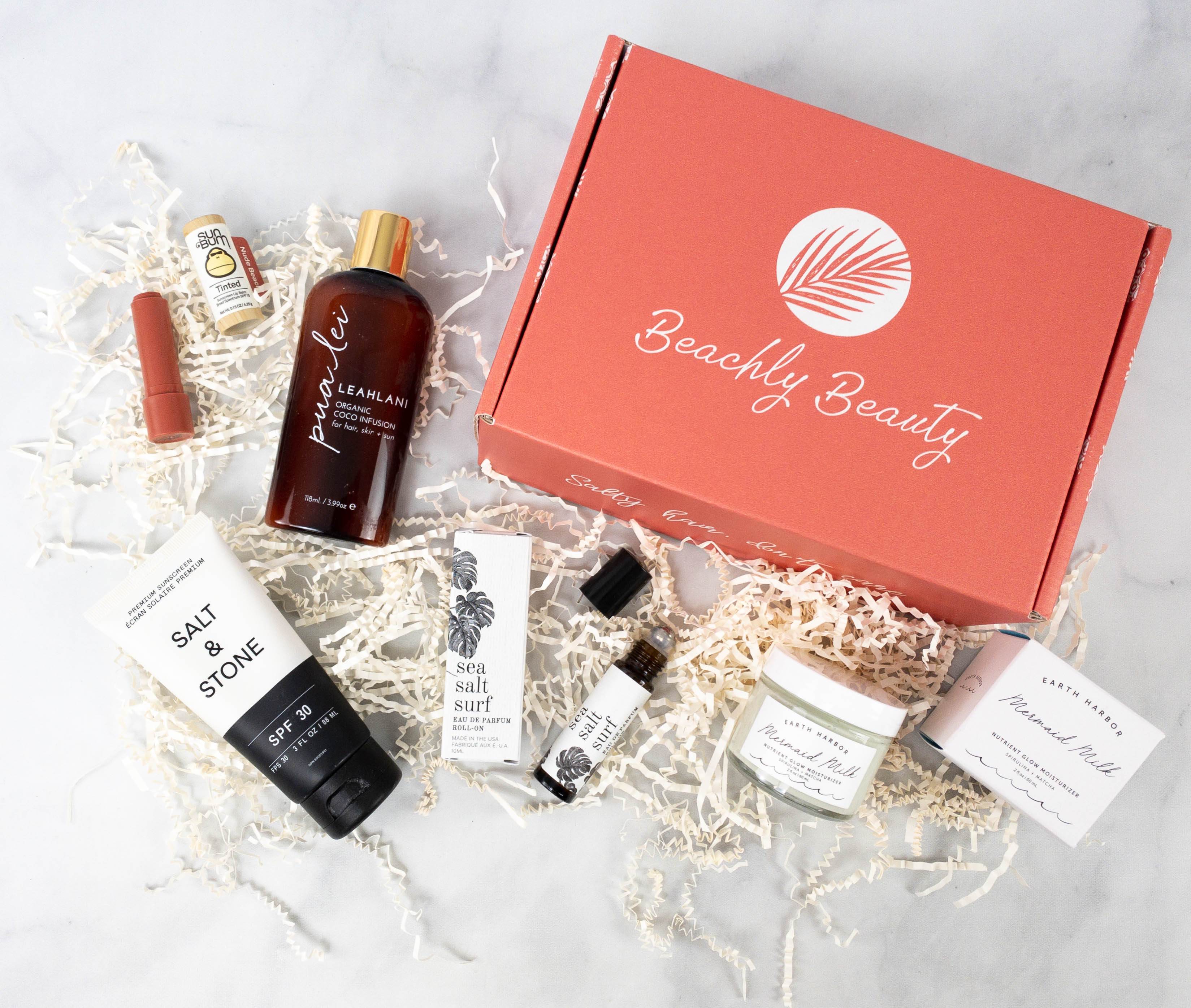 Everything in my box!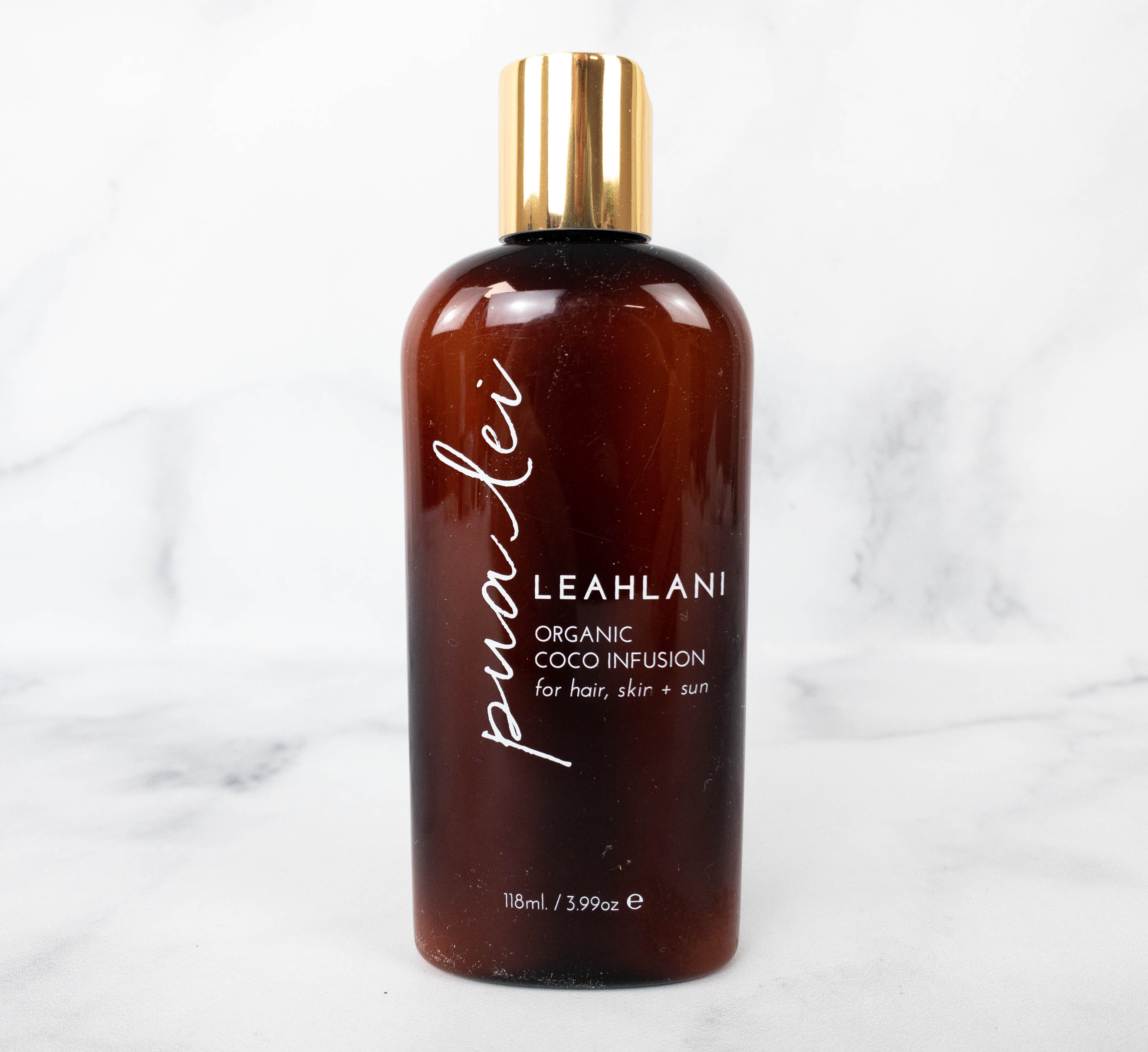 Leahlani Puna Lei Organic Coco Infusion ($30) For those who want to achieve summer-kissed skin, here's a luxurious body oil infused with sea buckthorn and vitamin E. It's smooth and lightweight, ideally applied after taking a shower to help lock in moisture. Aside from applying it all over the body, it's also great as a hair mask. Just warm the oil first and then apply it from the ends of the hair up to the scalp then wrap your hair in a towel. Another thing I like about this body oil is its scent, which is inspired by the Hawaiian Lei and dominated by tropical floral notes!
This body oil is coconut based, so it's solid at room temp (78º is the melting point!). Depending on when you want to use it, you could try just placing it in your shower or running the warm water over the bottle to melt it. For applications at other times, try putting it between your legs if you're sitting down, or you can do like me, and pop it in your bra (will not work for all users)!
After rubbing it in thoroughly, you can run your fingers through your hair (even my fine hair will tolerate it) for a little shine and great scent!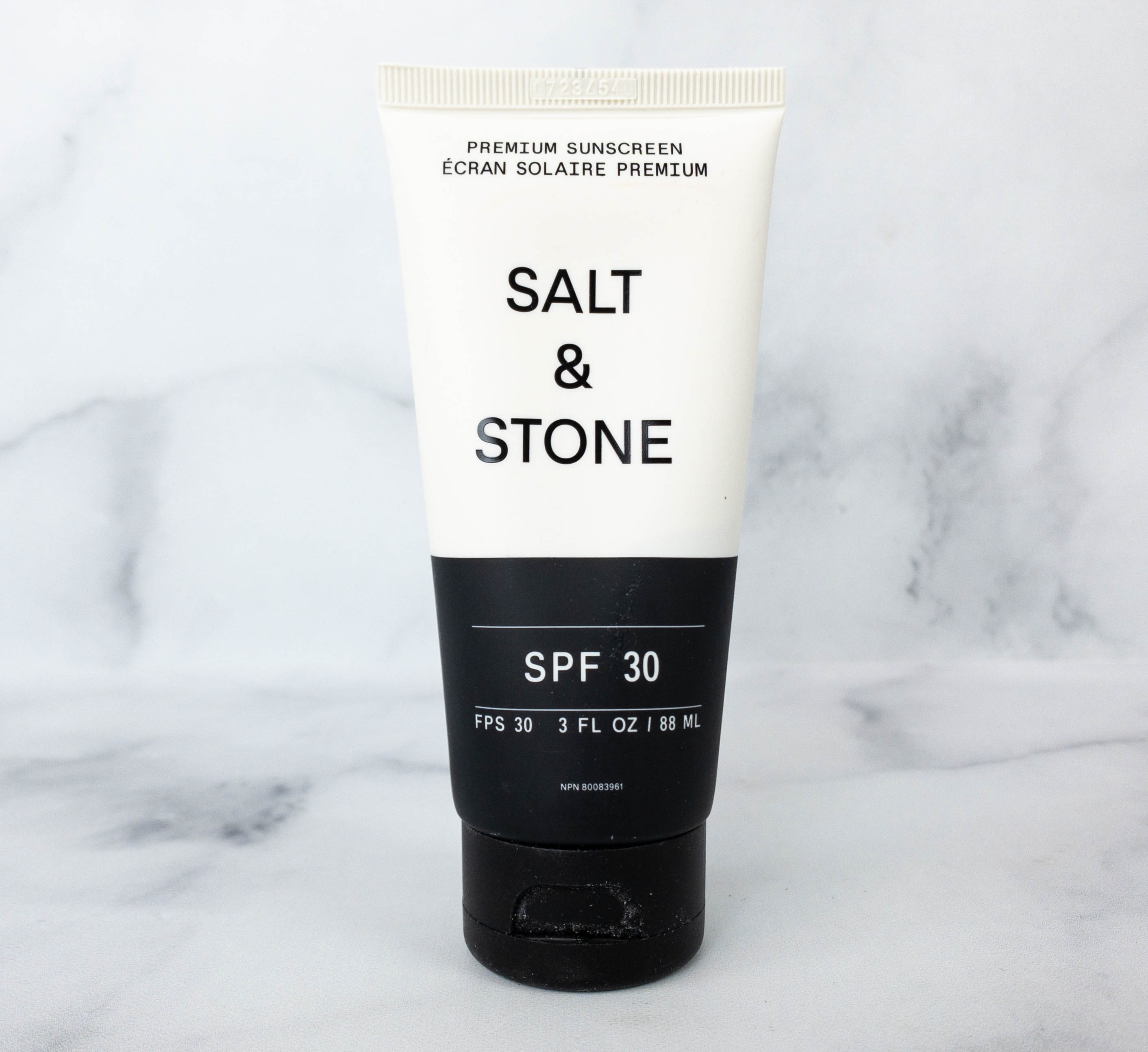 Salt & Stone SPF 30 Mineral Sunscreen ($18) Sunscreen is a must, especially when you're planning to bask in the sun. This reef safe clean sunscreen is fragrance free, has SPF 30 and is also water and sweat resistant. The formula is even infused with hyaluronic acid and ashwagandha that soothes and moisturizes the skin. It uses Non-Nano Zinc Oxide so for me, it's suitable for my face too.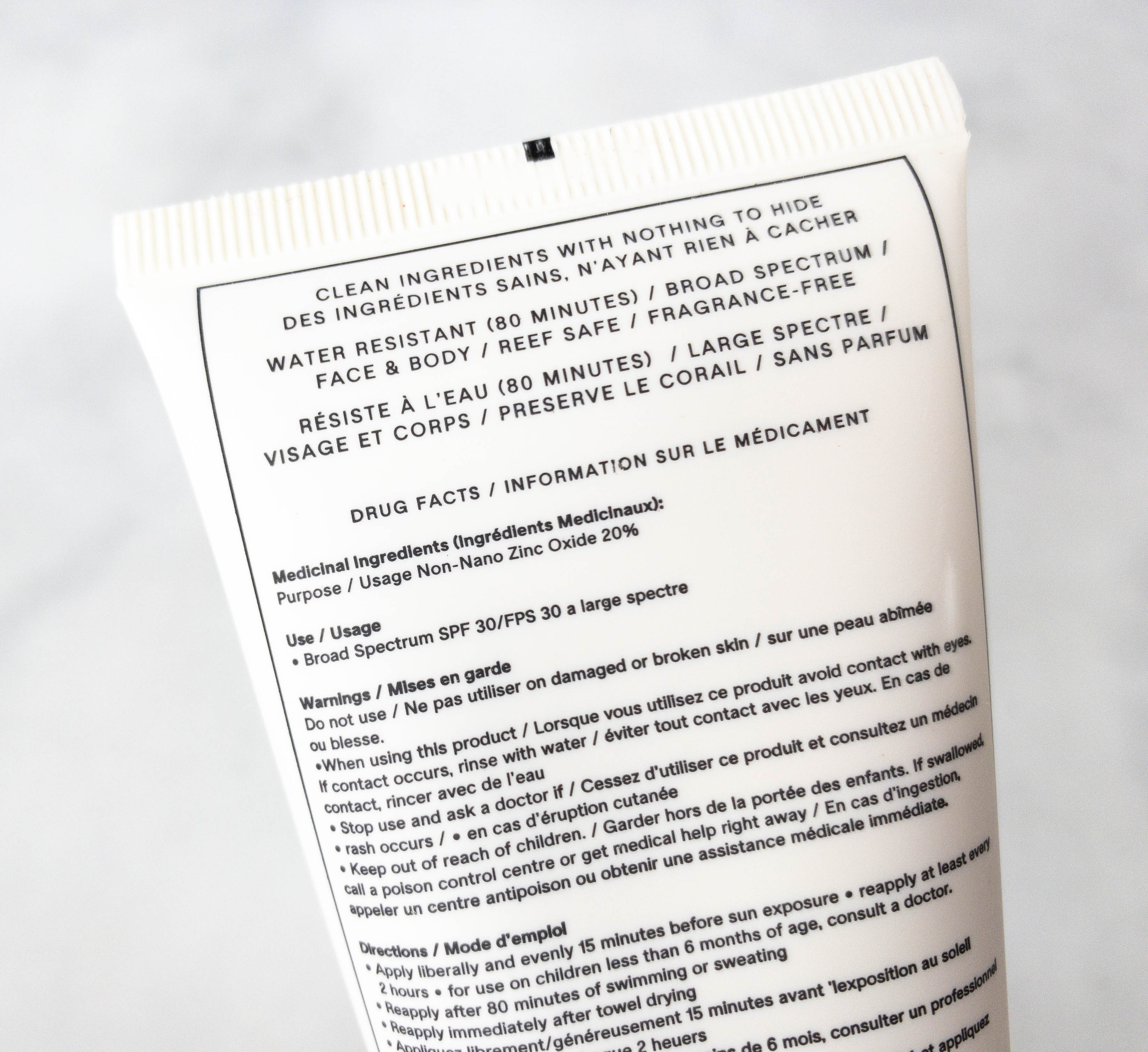 To use, apply generously to the skin at least 15 minutes before sun exposure and reapplied every 2 hours. It doesn't leave a white cast and it's not sticky either!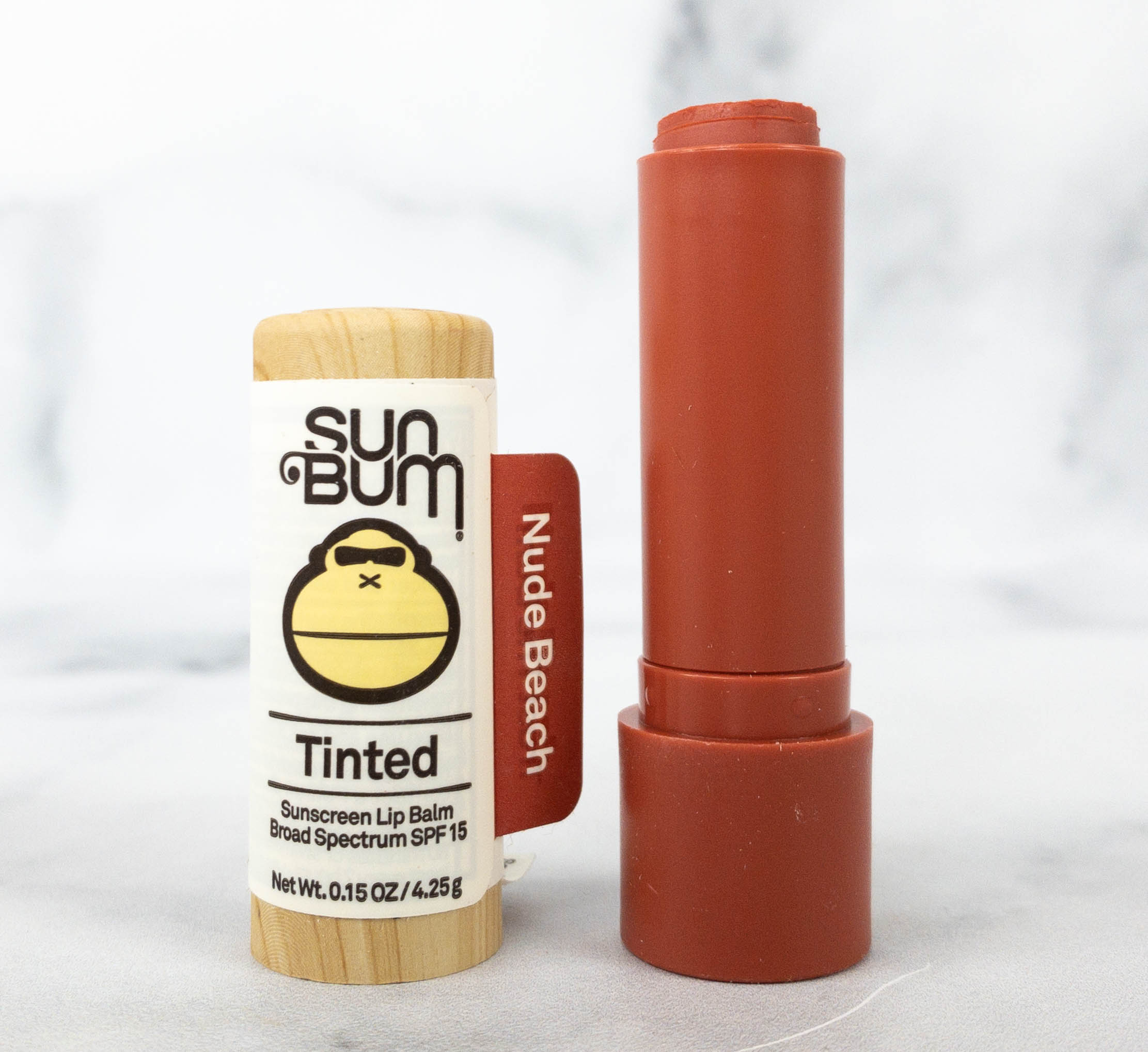 SunBum Tinted Lip Balm SPF 15 ($8.99) I received the tinted lip balm in Nude Beach, which is a great MLBB (my lips but better) shade. It's perfect for days when you just want a natural and effortless look! It goes on smoothly on the lips and it's also pretty hydrating. Also, it provides UVA/UVB protection!
Earth Harbor Mermaid Milk Nutrient Glow Moisturizer ($42) This moisturizer is made with natural ingredients including spirulina and matcha! It replenishes the skin's moisture quickly and leaves a demi-matte finish.
It has a rich but lightweight texture, which easily gets absorbed by the skin. It makes a good daytime moisturizer and it also works great under makeup! The scent is almost like that OSEA scent (blue tansy, spirulina kinda scent) but with passionfruit and papaya, too!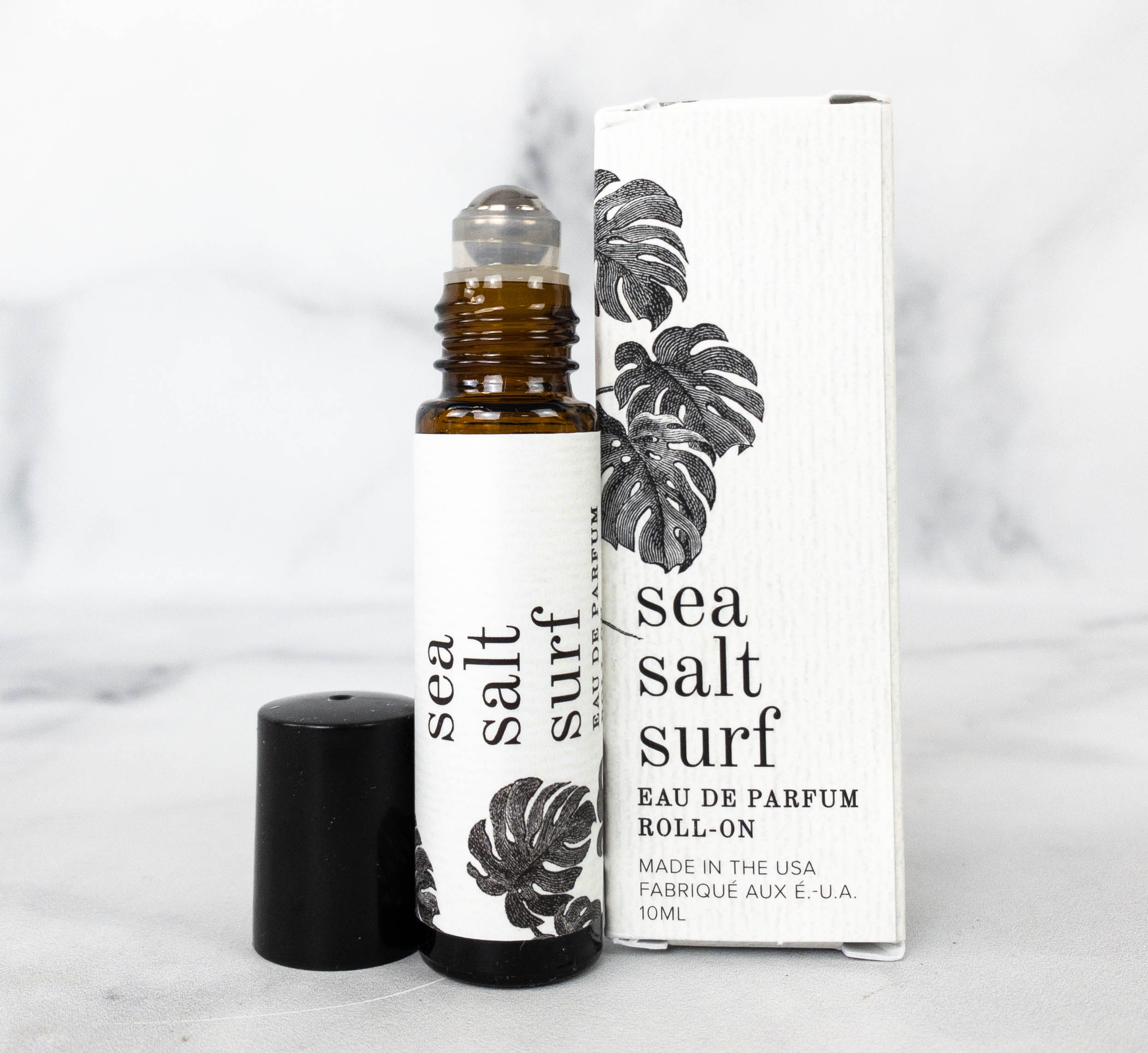 Sea Salt Surf Eau De Parfum Roll-On. Capping off this month's beach themed beauty box is a roll-on perfume! It does remind me of a fun day at the beach, as it has notes of jasmine, sweet cream, and a hint of driftwood. I like it because it's not overwhelming and it lasts for a long time so I don't have to reapply often. Also, there are no chemicals used to produce this fragrance. They used only MCT oil and jojoba oil plus the scents from essential oils.
If you're a beach lover and a beauty junkie, Beachly Beauty Box would make a fun monthly self-care treat! This is the first box and it's pretty promising because everything is high-quality and, of course, consistent with the beach theme. There's a luxurious body oil and a cream moisturizer, which makes a nice combo for keeping the skin nourished and well-hydrated, whether in summer or all year round. They also added a sunscreen and a tinted lip balm with SPF that I can take with me to the beach. Lastly, there's a roll-on perfume, and its beach-inspired floral and woody scent is just on point. Even excluding the price of the perfume, the box's retail value is already at $99! It's higher than promised and it's really impressive! Plus, basically everything is either beachy-scented or SPF – this curation is right on!
What do you think of the Beachly Beauty Box?