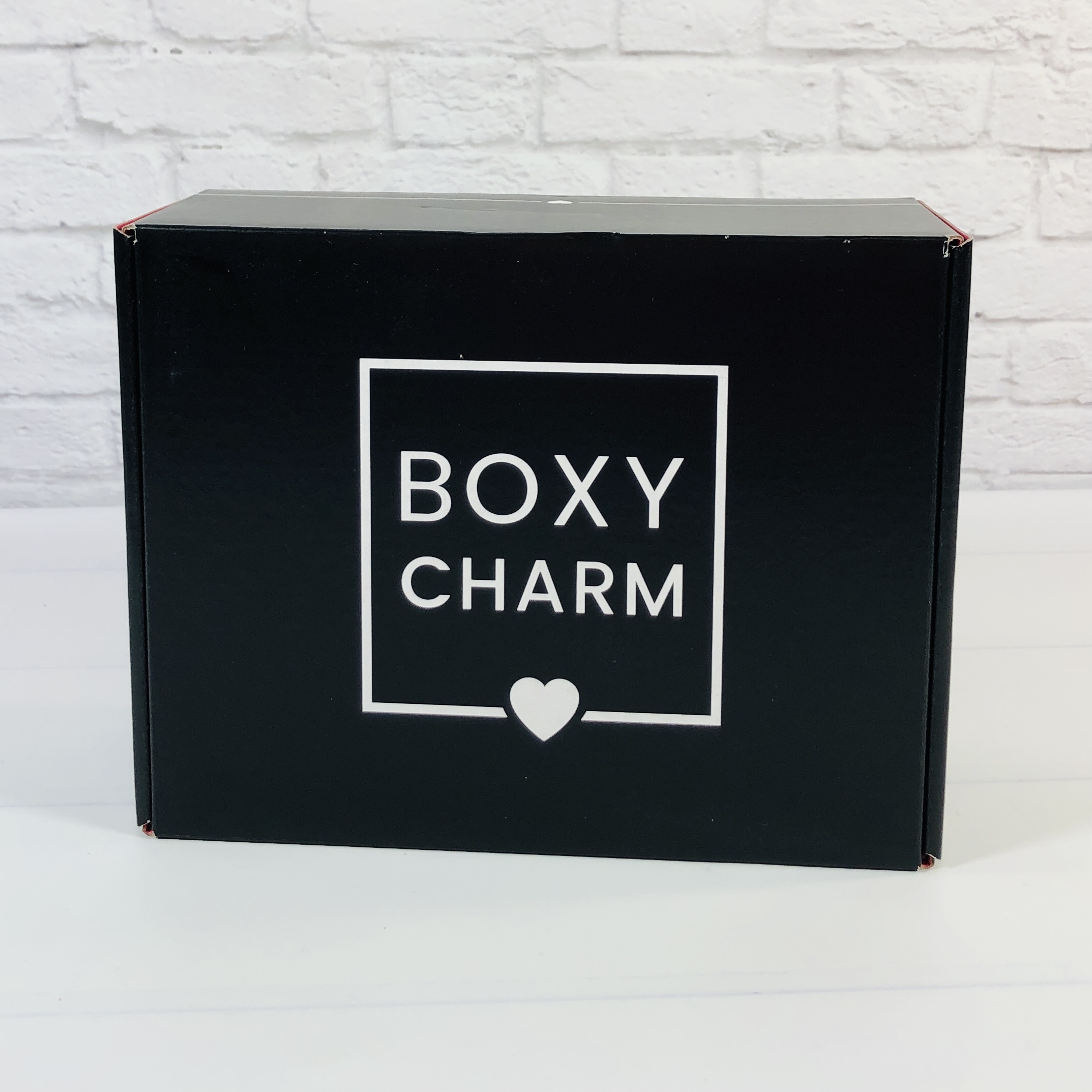 BOXYCHARM is a makeup and beauty subscription box that sends out 5 full-size items every month. Products include makeup, skincare, and beauty tools and each box has an average value of around $175. BOXYCHARM is $25 a month with discounts for those who prepay for longer terms.
Charmers will receive specially curated products from well-known, popular, chic and up-and-coming brands. Our beauty experts carefully select each item based on current and emerging trends, so you're always in the know about the latest shades and styles. With BoxyCharm and BoxyCharm Premium, we like to focus on beauty! That means makeup, skincare, haircare, and much more. To add lifestyle items to the mix, we offer the dreamy BoxyLuxe upgrade. Being a Charmer is where it's at!
DEAL: Subscribe now and get a free gift: PLUS $10 credit to May PopUp!
Use this link and coupon code QUEENBEE to get a FREE Eloise The Queen Eye Shadow Palette OR use the coupon code BESTBUDS to get a FREE Beauty Bakerie Breakfast in Bed Eyeshadow Palette AND get your exclusive $10 Popup code via email within 24 hours of subscribing.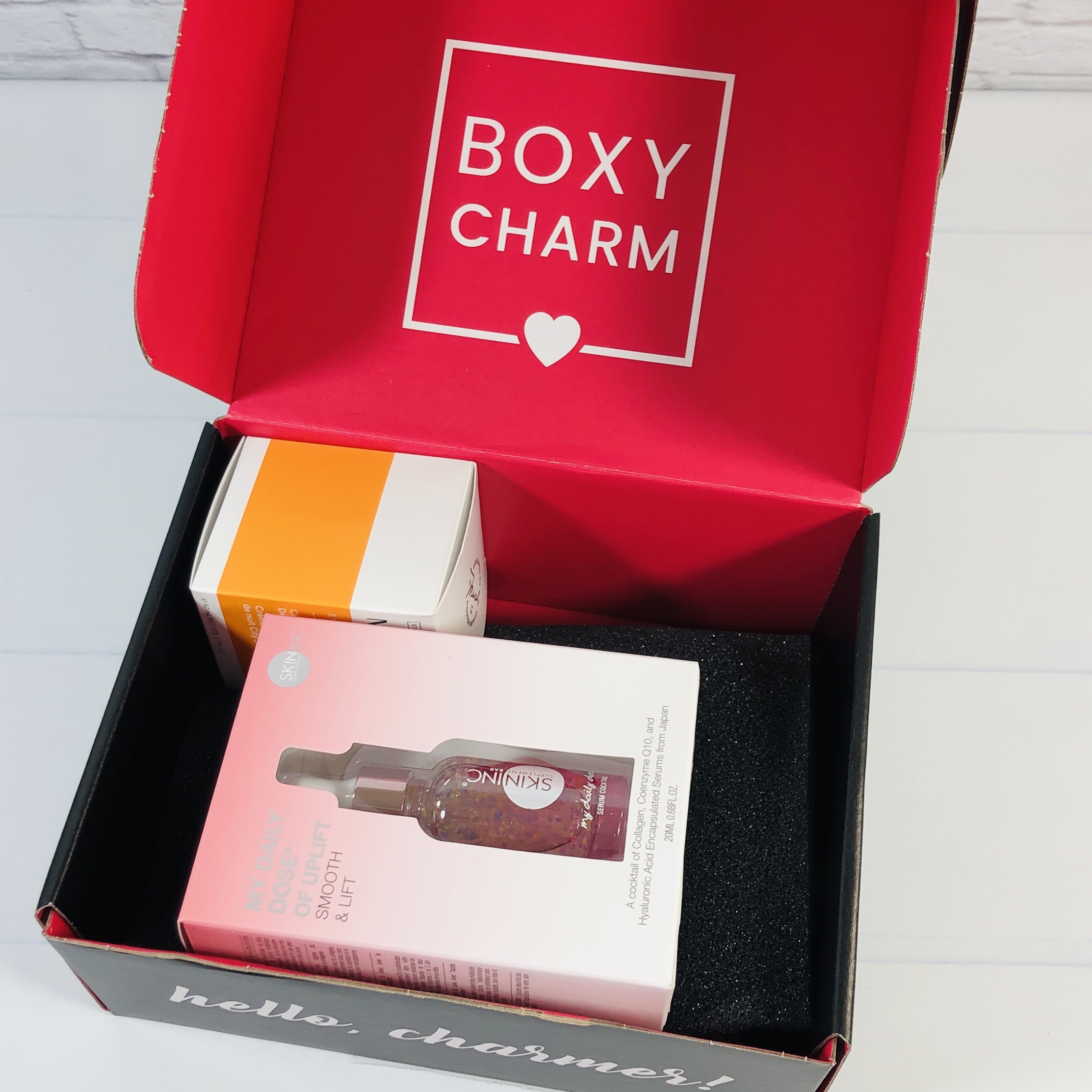 The foam insert kept everything in perfect order during shipping.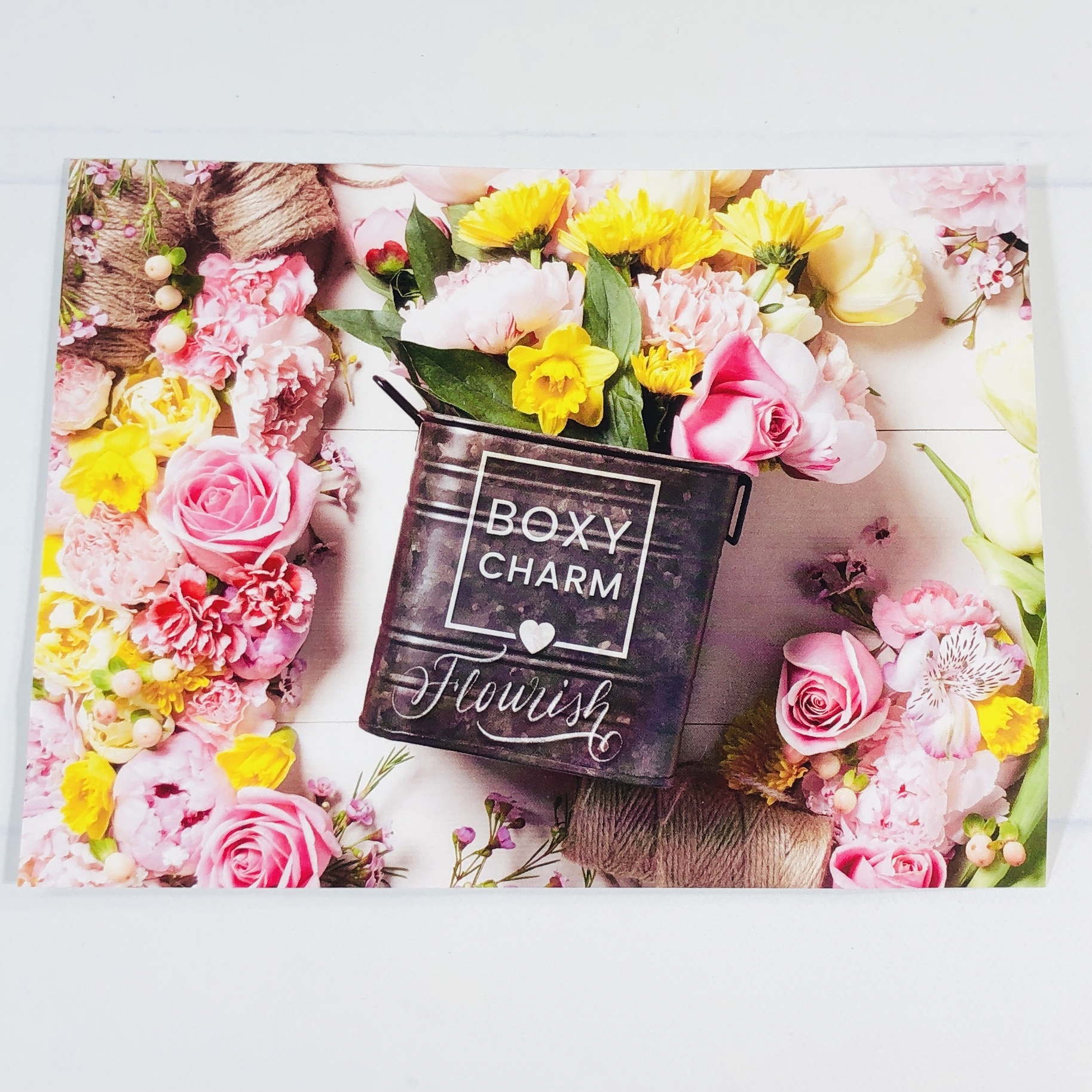 I received a card with the theme — Flourish!
The back of the card listed the items and MSRP's plus a brief description.
Most of the items came in their own boxes or in bubble wrap!
Everything in my May 2021 BOXYCHARM! Keep in mind that BOXYCHARM sends many box combos so your box items and value may be different than mine. There are variations in the box – see them here.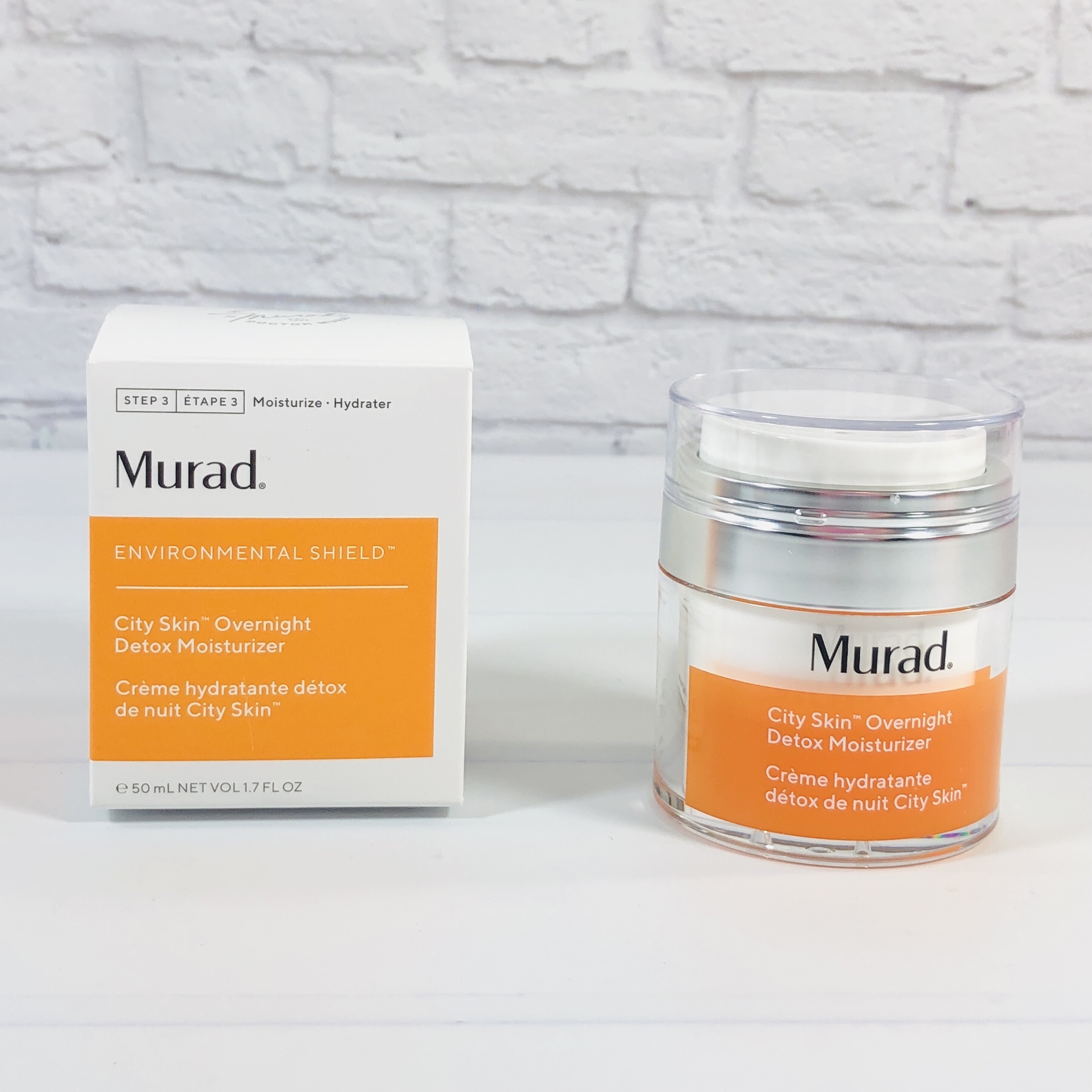 Murad City Skin Overnight Detox Moisturizer ($74) Wow, right out of the gate, the first product is worth way more than the price of this subscription! It's an overnight moisturizer that is supposed to fight fine lines and wrinkles while relieving dry skin and even claims to enhance the texture. All while I am asleep!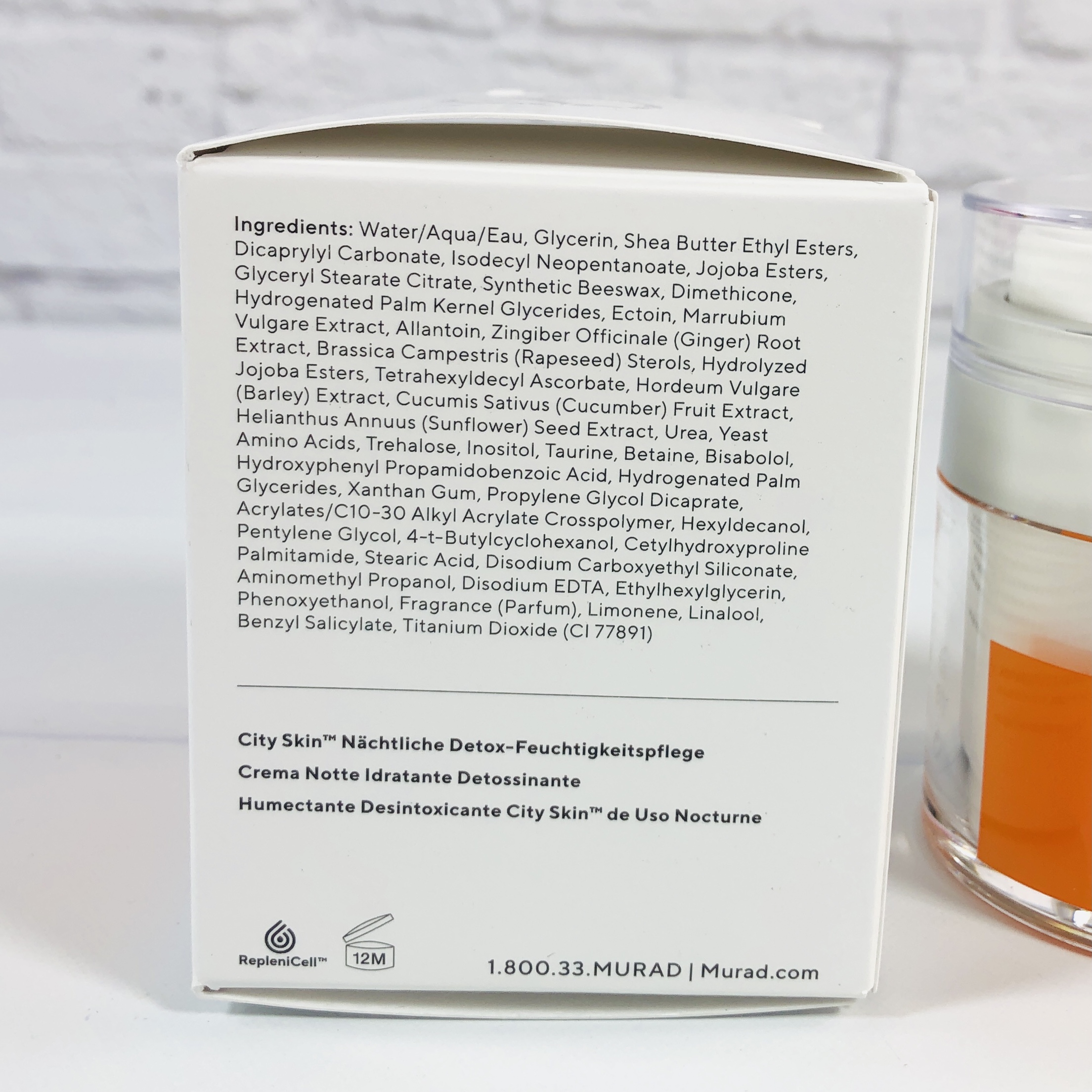 The ingredients include shea butter, palm oil, cucumber extract, and ginger. Marrubium extract, aka white horehound, is supposed to detoxify the skin.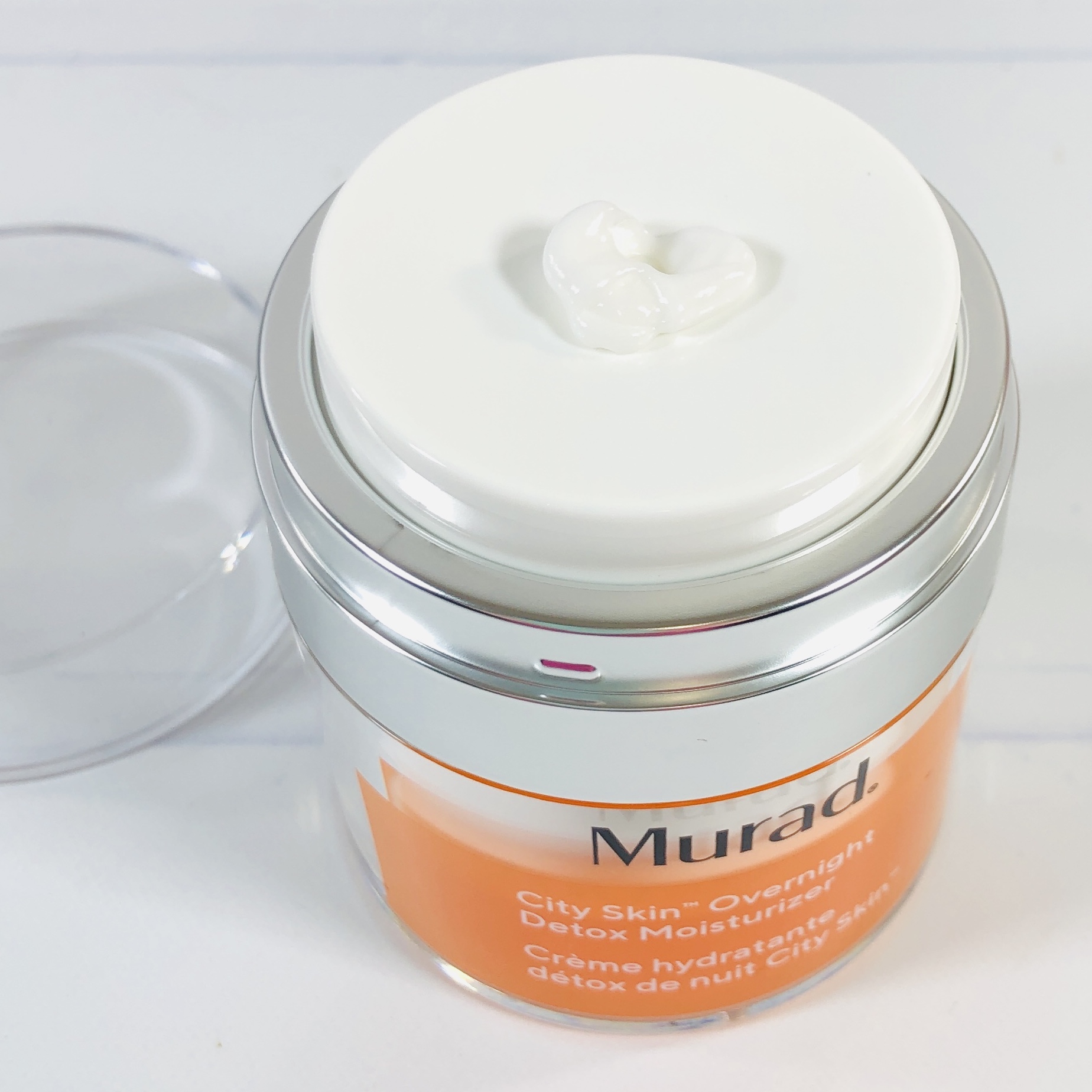 The product has a pump dispenser – the amount shown here is one pump. It is a creamy moisturizer and left a film on my skin. It has parfum for scent but it doesn't smell like flowers or anything like that and in fact it has an underlying scent, like back in the day when self tanners had an "off" scent, know what I mean?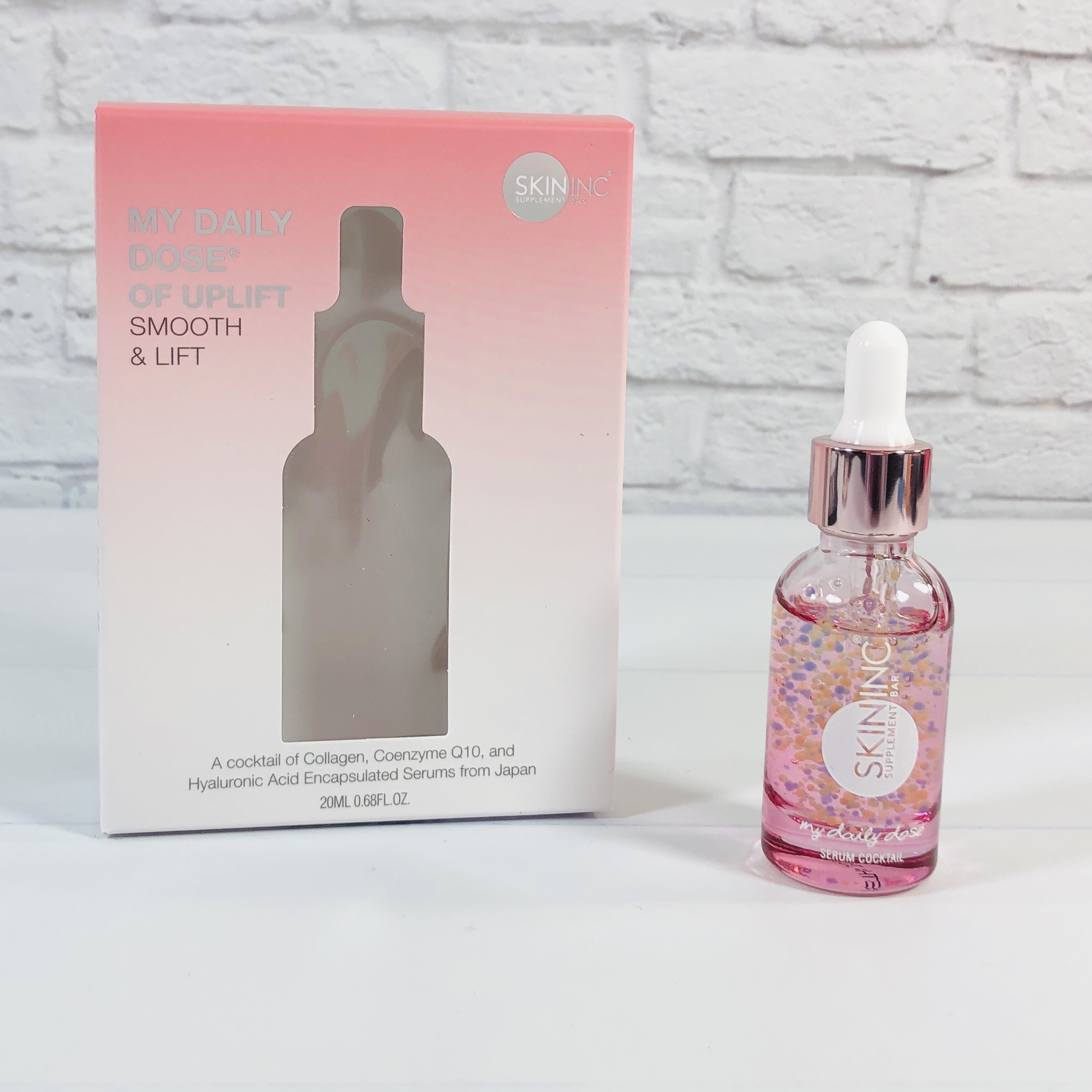 Skin Inc. My Daily Dose of Uplift ($54.57) is a serum that is supposed to firm and hydrate the skin while improving those wrinkles.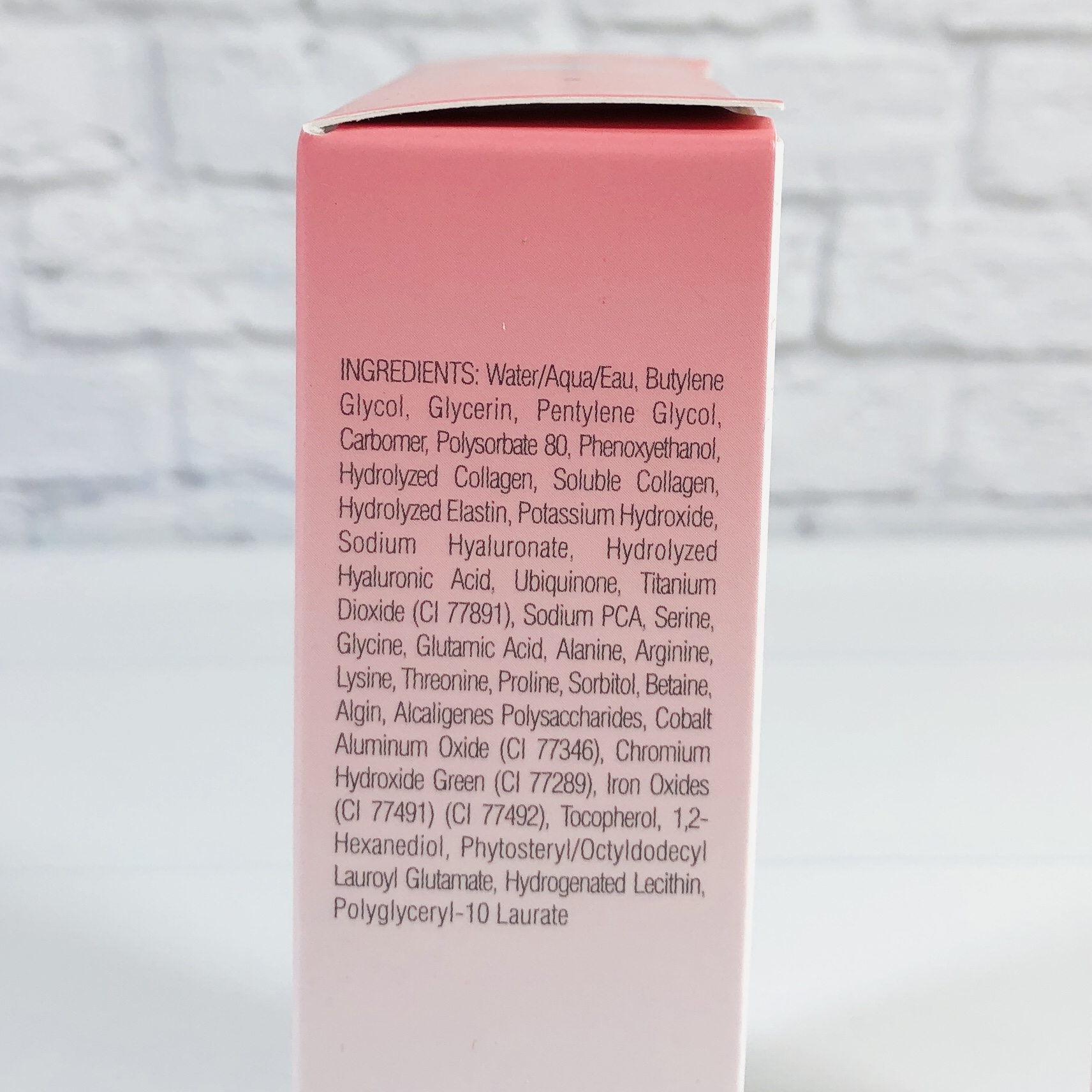 Ingredients include glycerin, collagen, sodium hyaluronate and hyaluronic acid, and ubiquinone.
The collagen, hyaluronic acid, and CoQ10 are encapsulated to keep them in prime form until you apply to the face.
Rub 2-3 drops into skin after cleansing and follow up with a moisturizer. There is no scent and the product dries quickly and to a non-sticky finish.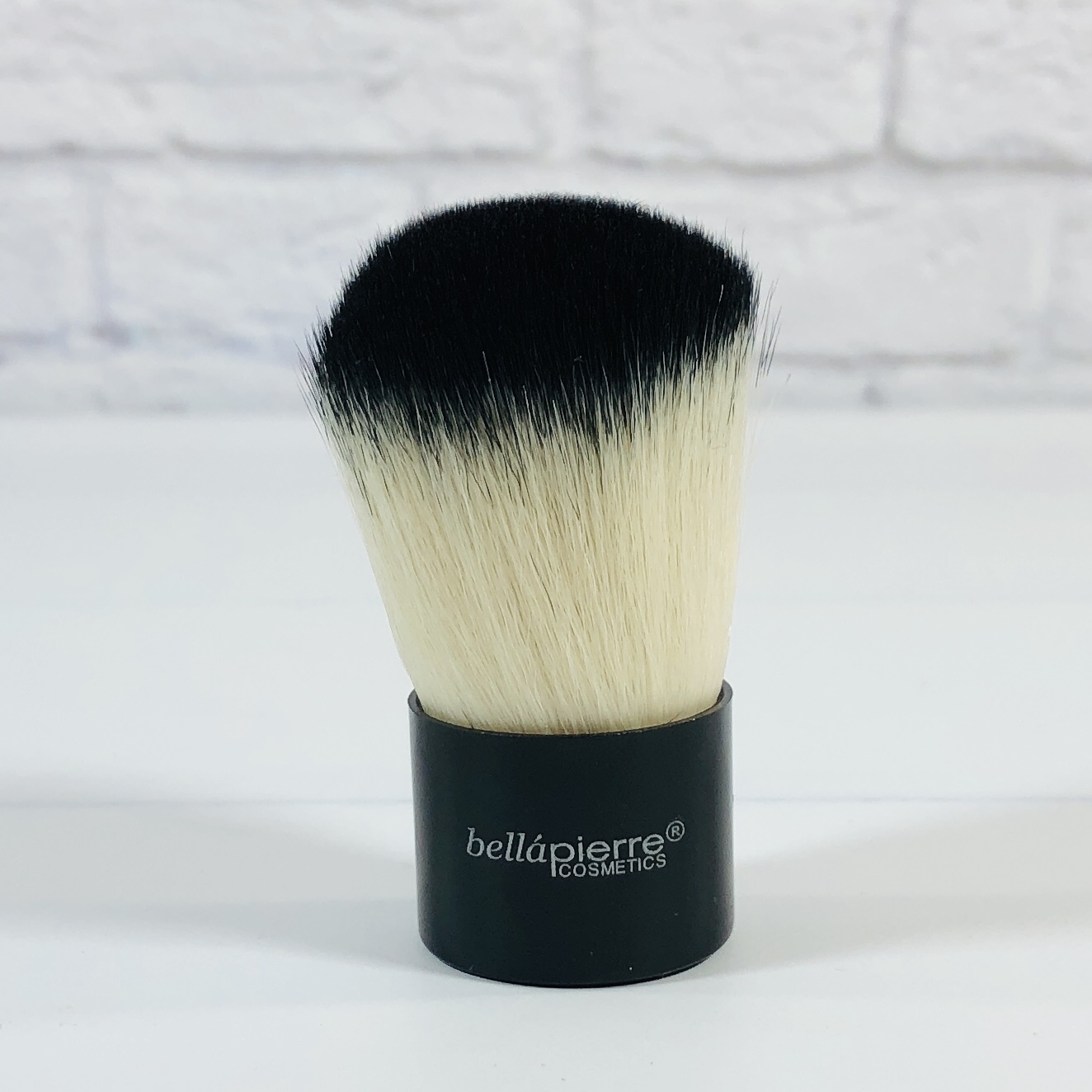 bellápierre – Mini Kabuki Brush ($20) I like bellápierre's mineral makeup, I've been very pleased with their blushes and shadows. This brush can be used with powdered base, which I happen to use, but also would work with another makeup item I received in this box.
The brush is made with vegan bristles and I thought it worked well with the next item shown.
Ciaté London Bamboo Bronzer in Palm Island (£24, about $33.75) Out of the two colors sent, I was happy I received Palm Island, which is described as a light-medium matte.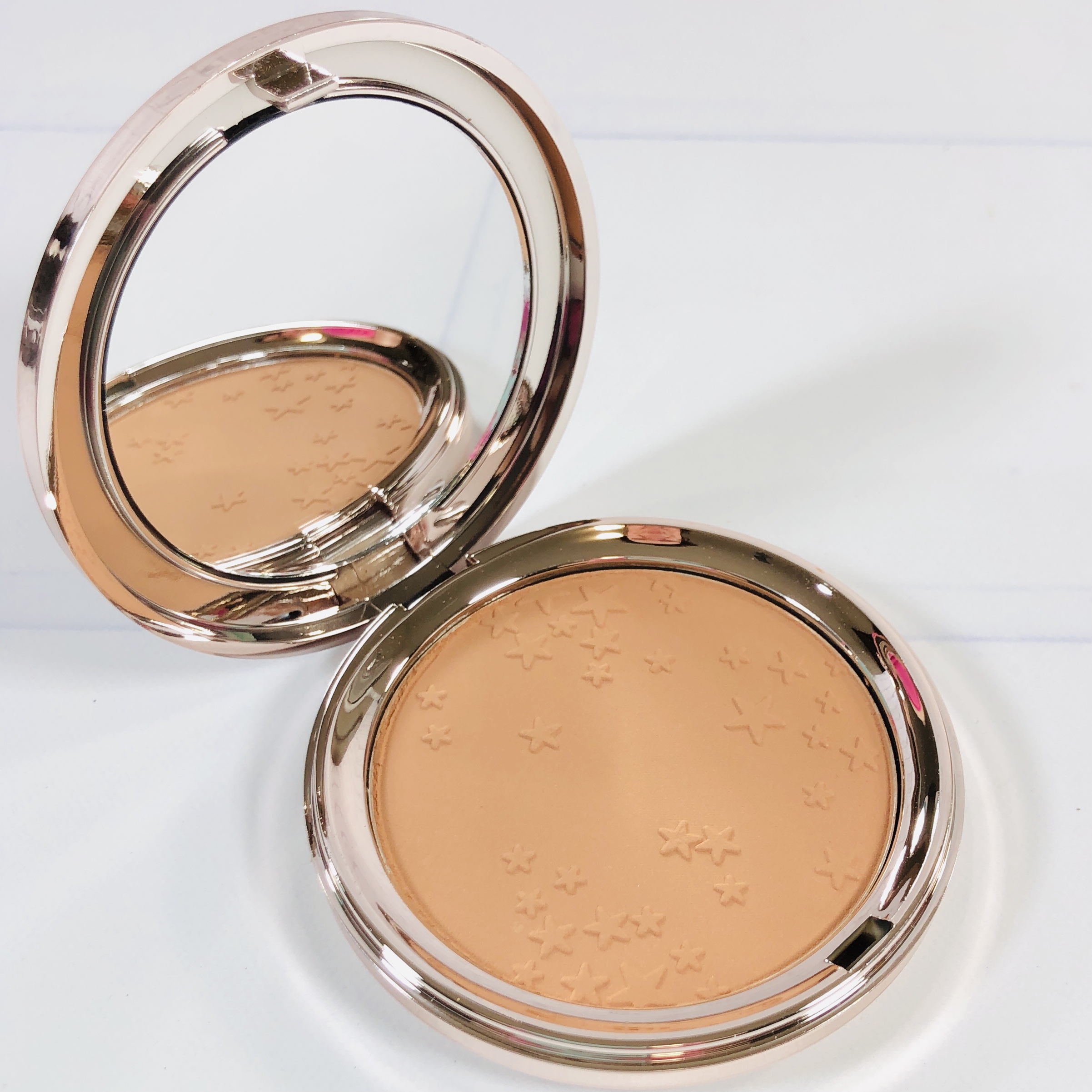 Look at those pretty stars! I used my new kabuki brush to apply the matte, oil-controlling powder to my temples, cheeks, and chin, like drawing a number 3 on my face. The color was perfect for my light complexion and I appreciate that it wasn't shimmery.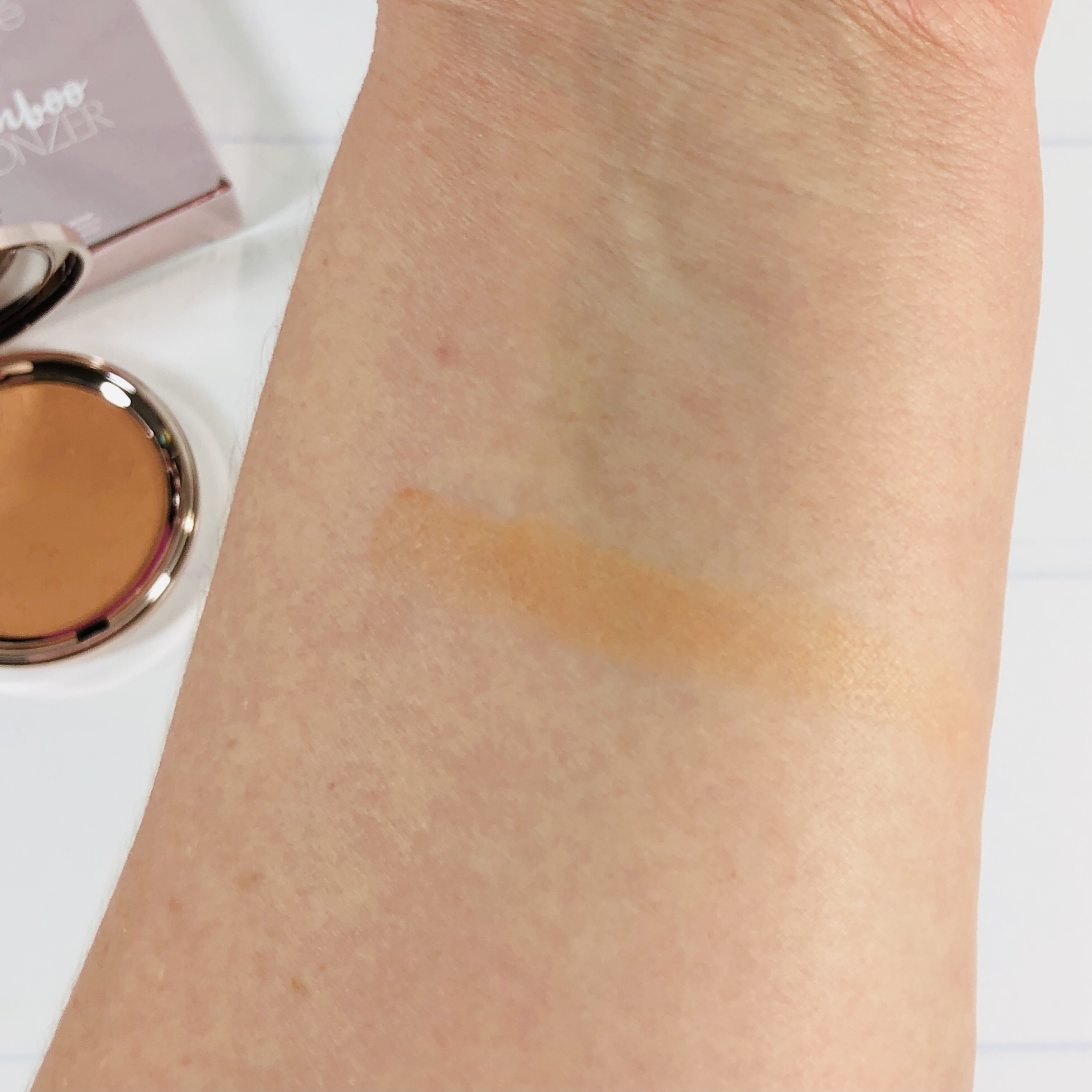 Here it is swatched!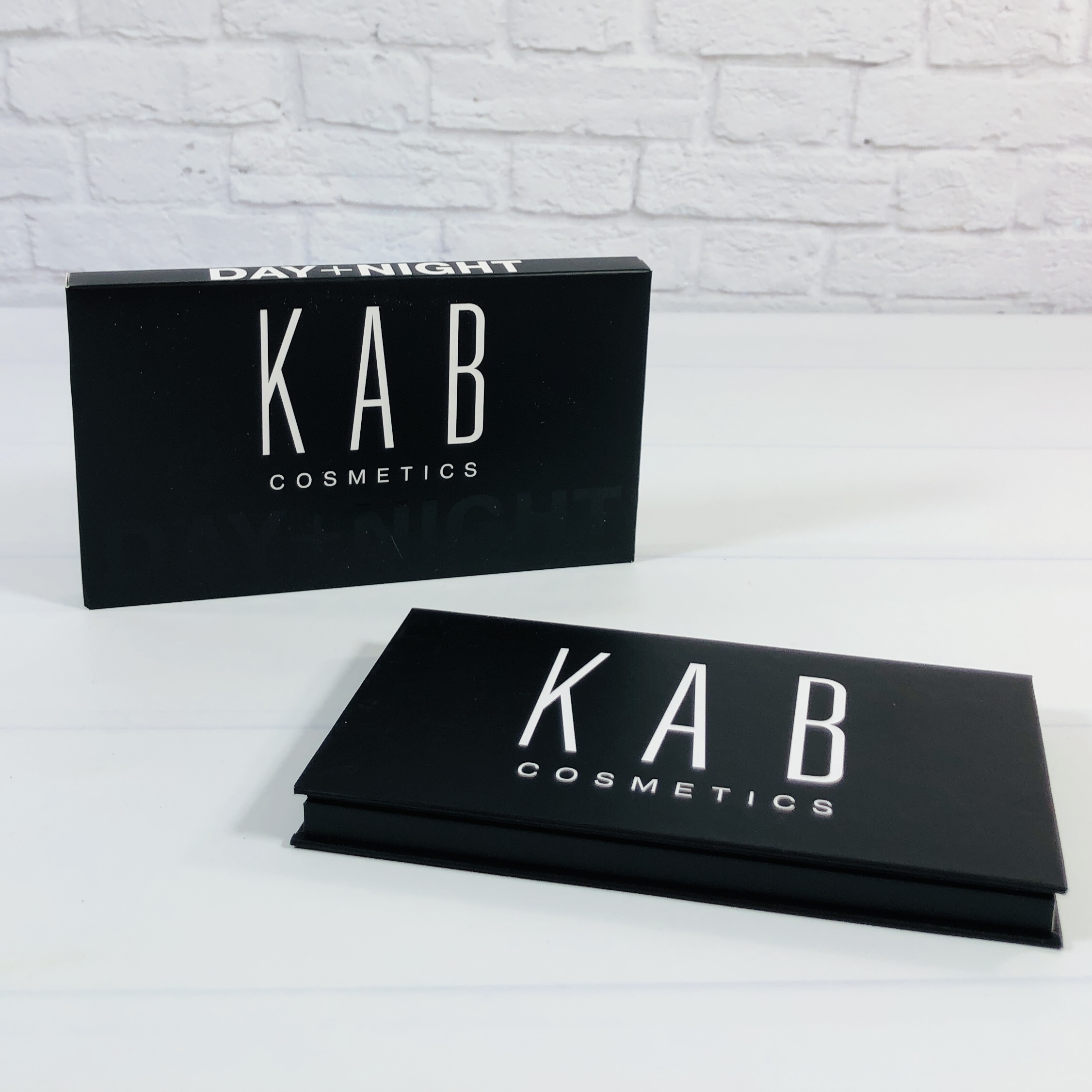 KAB COSMETICS DAY + NIGHT Eyeshadow Palette ($52) My final item is a palette with 18 shades that includes mattes and shimmers.
The palette has a mirror and the shades inside are supposed to go from day to night.
Here's a closer peek. I thought they worked well enough, but there was some fallout and they weren't super pigmented, at least not the shades that I tried out myself. I would have preferred a deep chocolate brown for the crease but the darkest matte is Coco. Performance-wise I didn't think they were as good as Huda yet it's almost the same price.
Here's the first row swatched.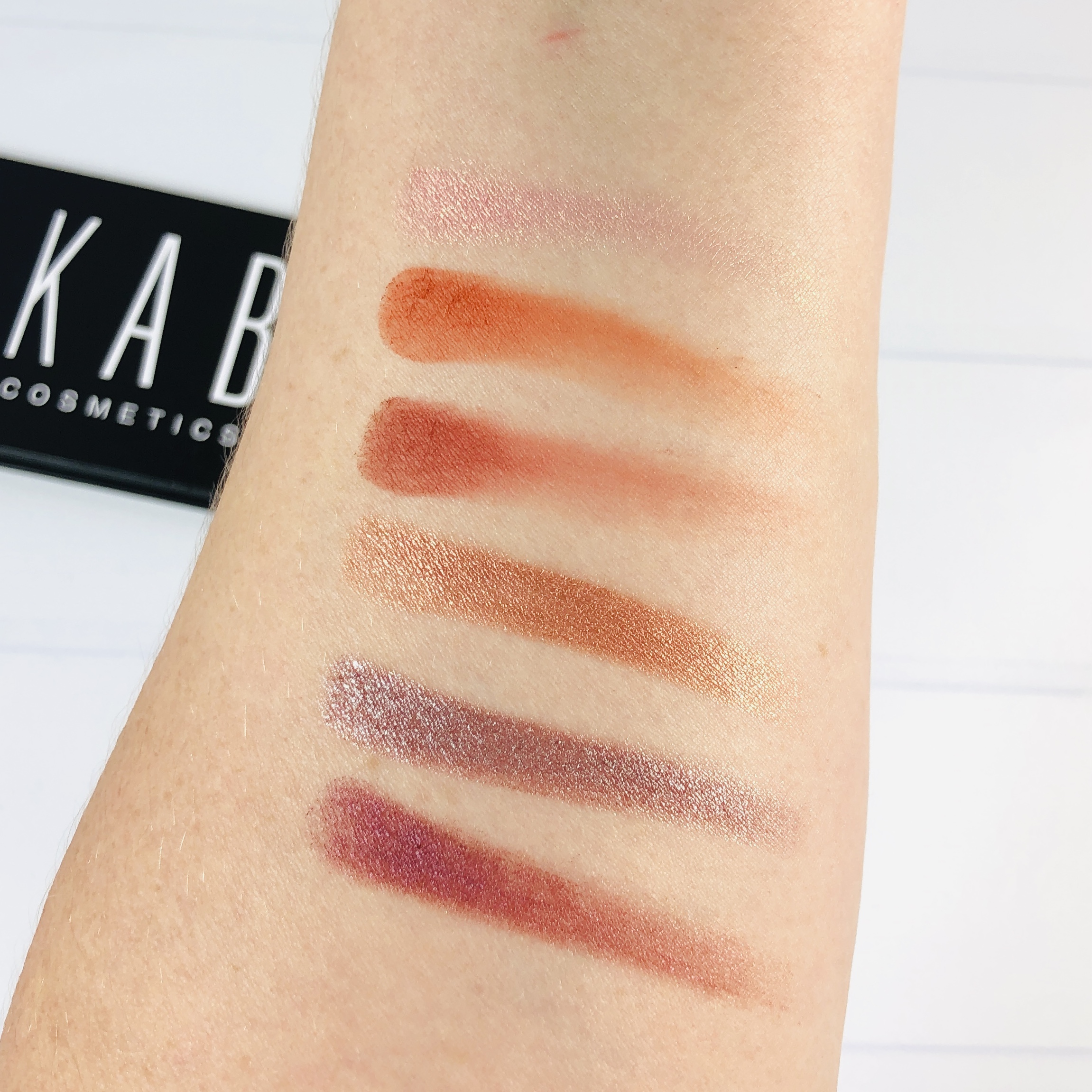 Here's the second row, and I am especially loving Sunset and Moondust.
Here's the last row swatched. I used Naked on my lid as a base and it didn't show up but it did leave some fallout.
My face should look bright and ready for summer with the items in my May BOXYCHARM assortment! The serum goes first followed by the nighttime moisturizer so I can wake up with hydrated skin. The brush and bronzer help me get a bit of color on my pale skin. The eyeshadow palette has a selection of shimmers and mattes for both day and night and since we're still wearing masks it's fun to play with colors on my eyes that I might not normally wear. The value for my May box was around $234.32!
What's your favorite item in this month's BOXYCHARM?