BookCase.Club is a monthly book subscription box offering different genres: Children's, Young Adult, Mystery/Thriller, Sci-Fi/Fantasy, Romance, and Historical/New Age/Contemporary Fiction. Each box contains 2 hand-picked books, except for the Children's box, which includes 3 books. It costs $9.99 per month, making it one of the most inexpensive book subscriptions out there. The BookCase.Club book subscription box made the list in our 2021 readers' choice picks of best book subscription boxes!
This is the review of Surprise-Me Fiction, an offering that includes two engaging debuts and stand-alone fiction titles which may include historical, family saga, new age, literary, and contemporary.
DEAL: Save 50% on your first month! Use coupon code HELLOSUB501M. OR Get 10% off your entire order! Use coupon code HELLOSUB10.
When you sign up, you'll pick the genre.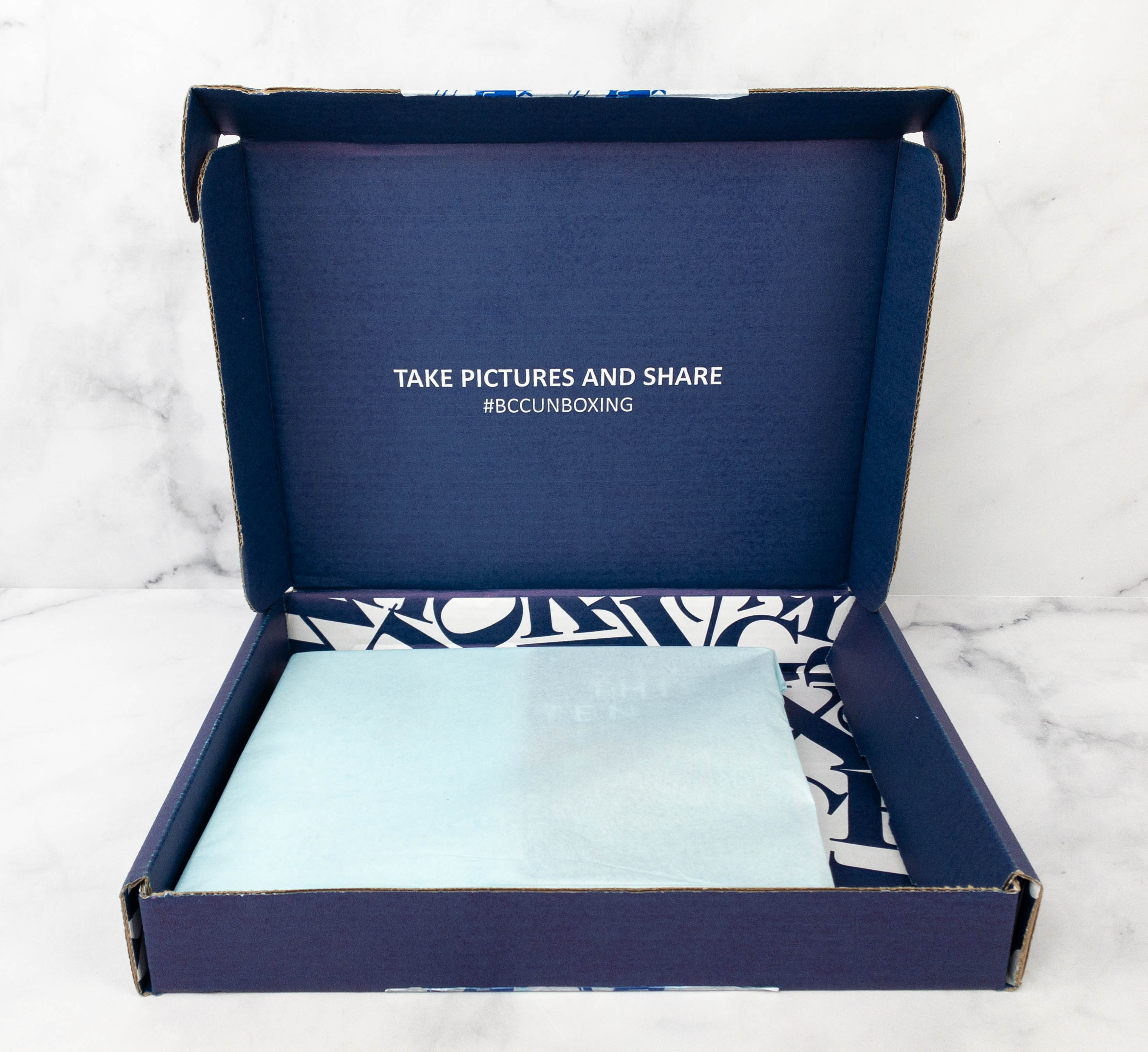 They encourage subscribers to take a photo of the box and share them online using #BCCUNBOXING. The books are neatly wrapped with light blue tissue paper!
This month's Surprise-Me Fiction book picks are Feels Like Falling by Kristy Woodson Harvey and This Tender Land by William Kent Krueger.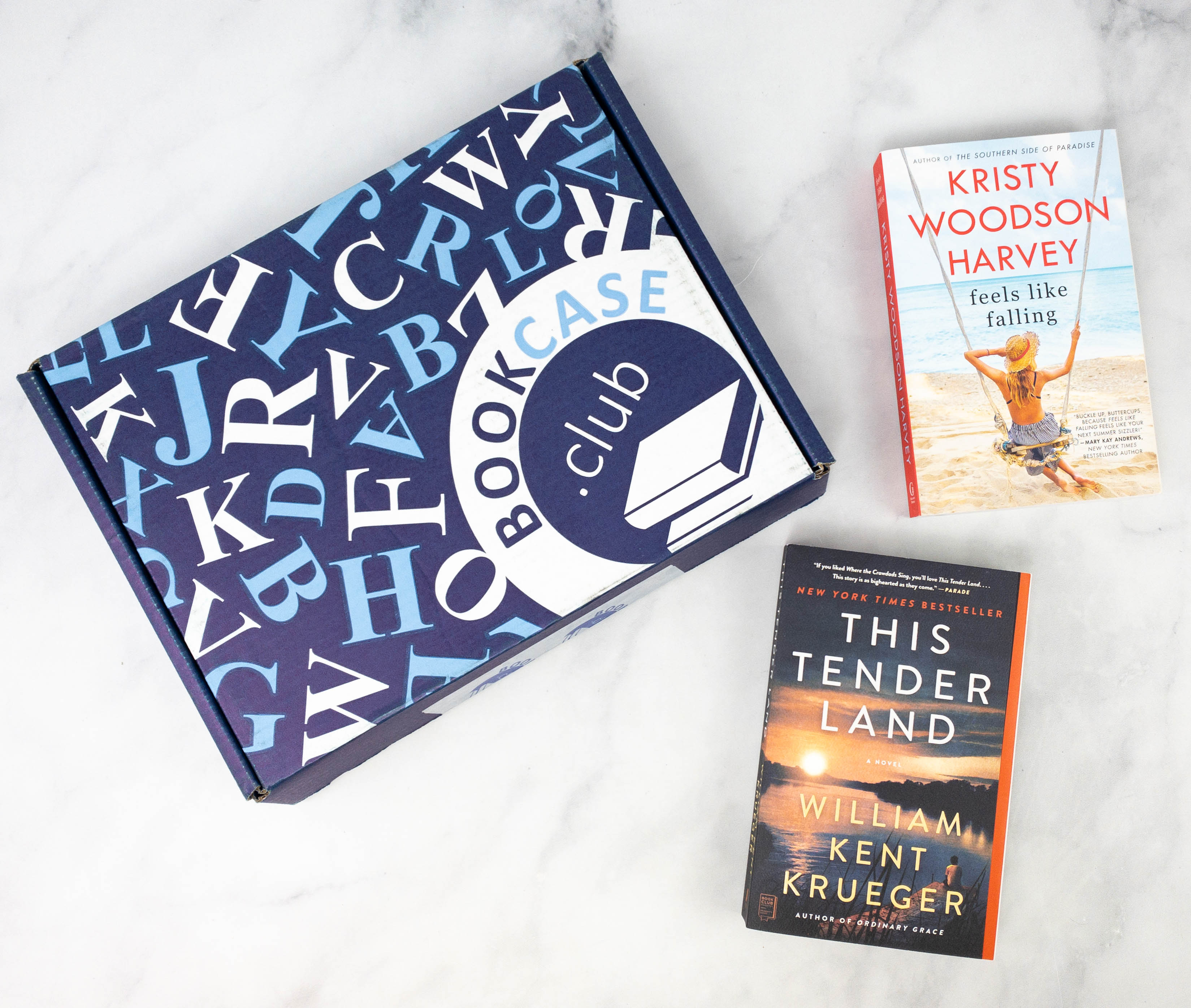 Everything in my box!
Feels Like Falling by Kristy Woodson Harvey ($10.19)
THE INSTANT USA TODAY BESTSELLER
A Spring 2020 Okra Pick
Parade's 20 Most Anticipated Books of Early 2020
Goodreads' It Book of Summer Top Reviewers Pick
SheKnows' 10 of the Most Anticipated Books Coming in 2020
Mary Kay Andrews' Reading Challenge Women's Fiction Pick
Travel + Leisure's 20 Books to Gift This Mother's Day
Working Mother's 20 Most Anticipated Books of 2020 for Working Moms
Brit + Co 12 Books That Will Take You on a Literary Vacation

From "the next major voice in Southern fiction" (Elin Hilderbrand) and the bestselling author of the Peachtree Bluff series comes an odd-couple tale of friendship that asks just how much our past choices define our happiness.

It's summertime on the North Carolina coast and the livin' is easy.

Unless, that is, you've just lost your mother to cancer, your sister to her extremist husband, and your husband to his executive assistant. Meet Gray Howard. Right when Gray could use a serious infusion of good karma in her life, she inadvertently gets a stranger, Diana Harrington, fired from her job at the local pharmacy.

Diana Harrington's summer isn't off to the greatest start either: Hours before losing her job, she broke up with her boyfriend and moved out of their shared house with only a worn-out Impala for a bed. Lucky for her, Gray has an empty guest house and a very guilty conscience.

With Gray's kindness, Diana's tide begins to turn. But when her first love returns, every secret from her past seems to resurface all at once. And, as Gray begins to blaze a new trail, she discovers, with Diana's help, that what she envisioned as her perfect life may not be what she wants at all.

In her warmest, wisest novel yet, Kristy Woodson Harvey delivers a discerning portrait of modern womanhood through two vastly different lenses. Feels Like Falling is a beach bag essential for Harvey fans—and for a new generation of readers.
The back cover contains a short synopsis of the story as well as the author's bio.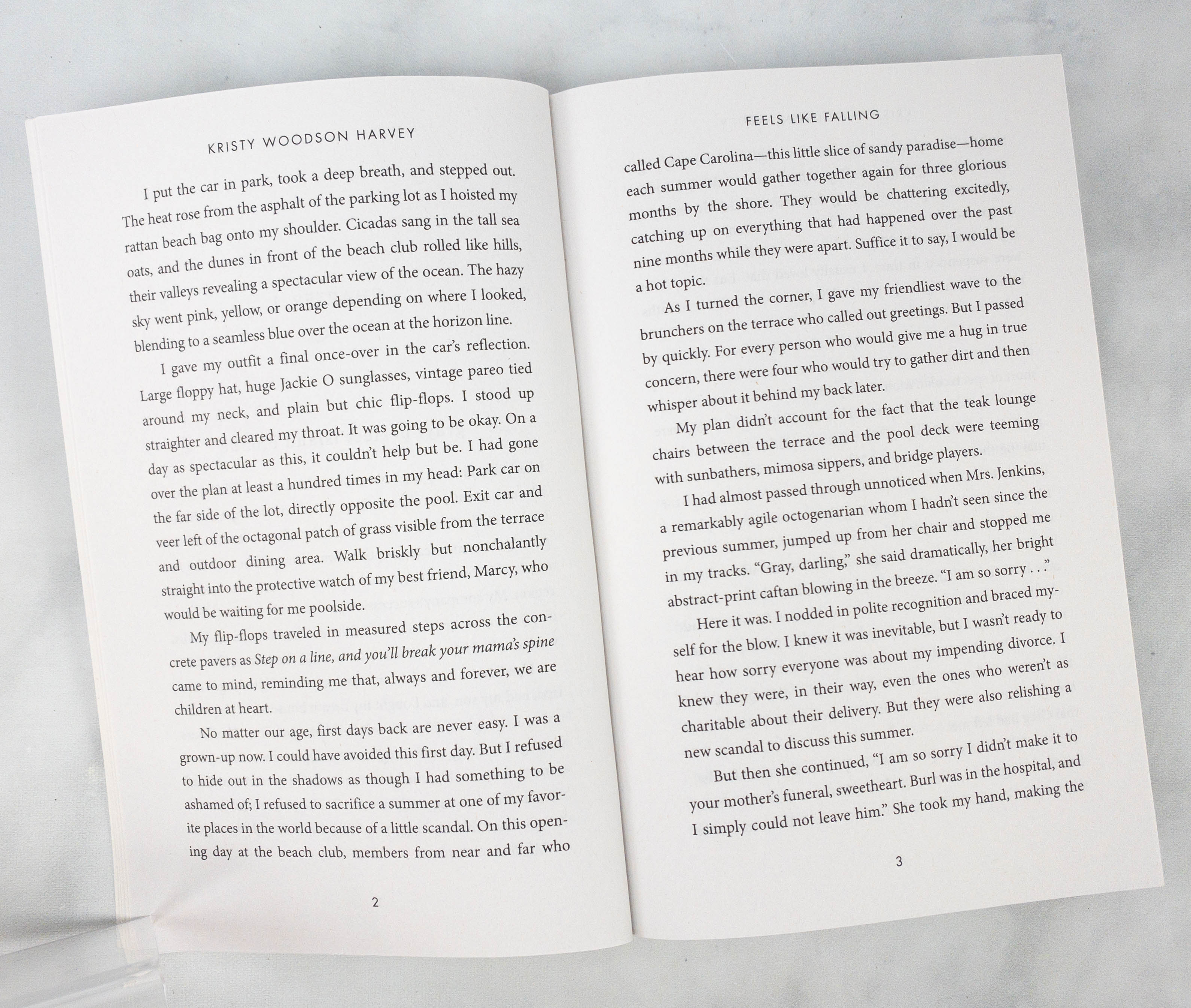 The story alternates between the two main characters, Gray and Diana. I love how this book showcases friendship as an integral part of its story. Both women came from different backgrounds but they were both dealing with a difficult time in their lives so when their paths crossed, they developed a friendship and they were able to bring out the best in one another.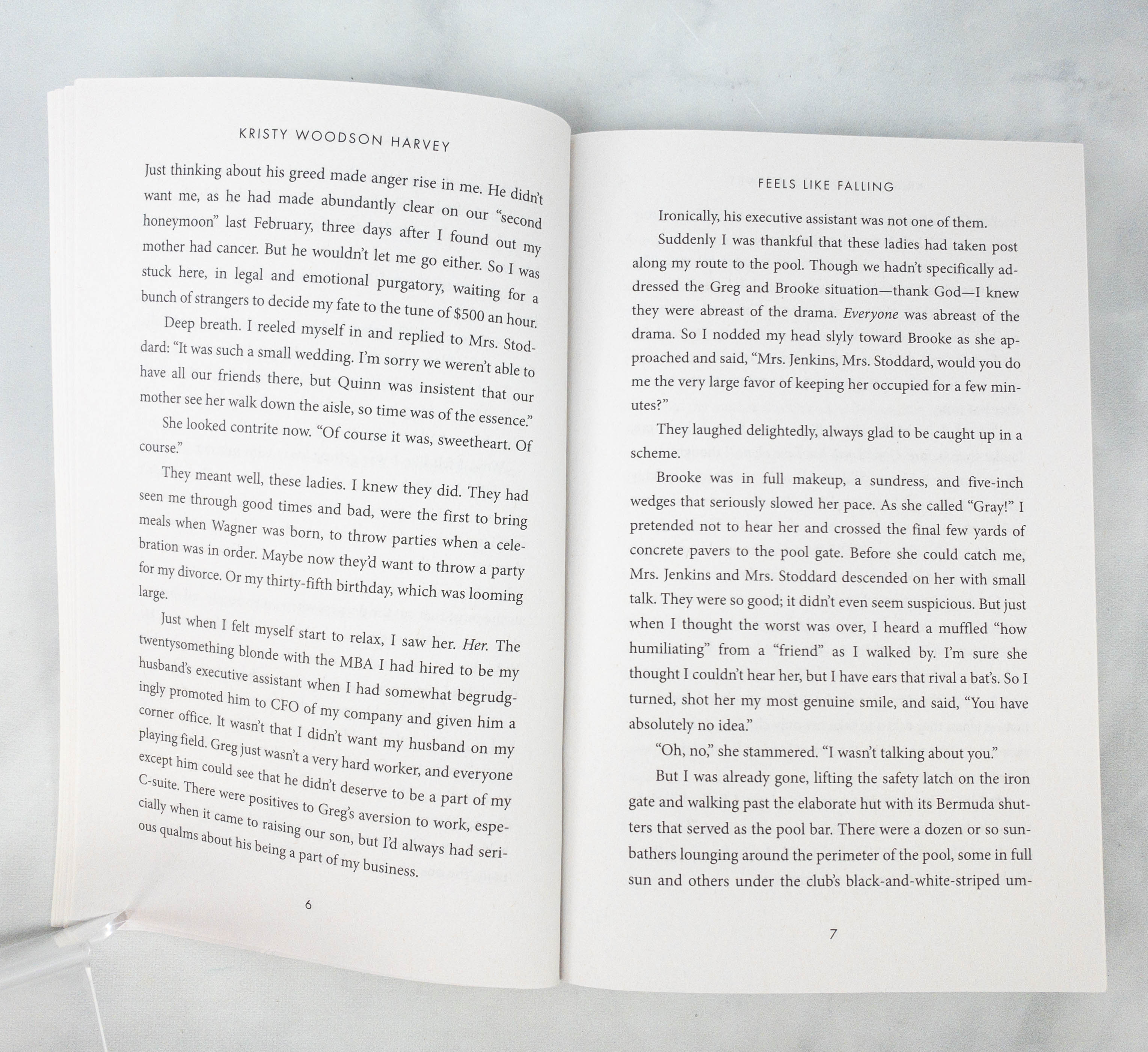 It's a light and easy read. Some parts even made me laugh and smile, though there are a few scenes at the end that gave me strong emotions and made me teary eyed. This is a great book because it teaches us that there's no need for women to tear each other up because it's always better if they support and help each other.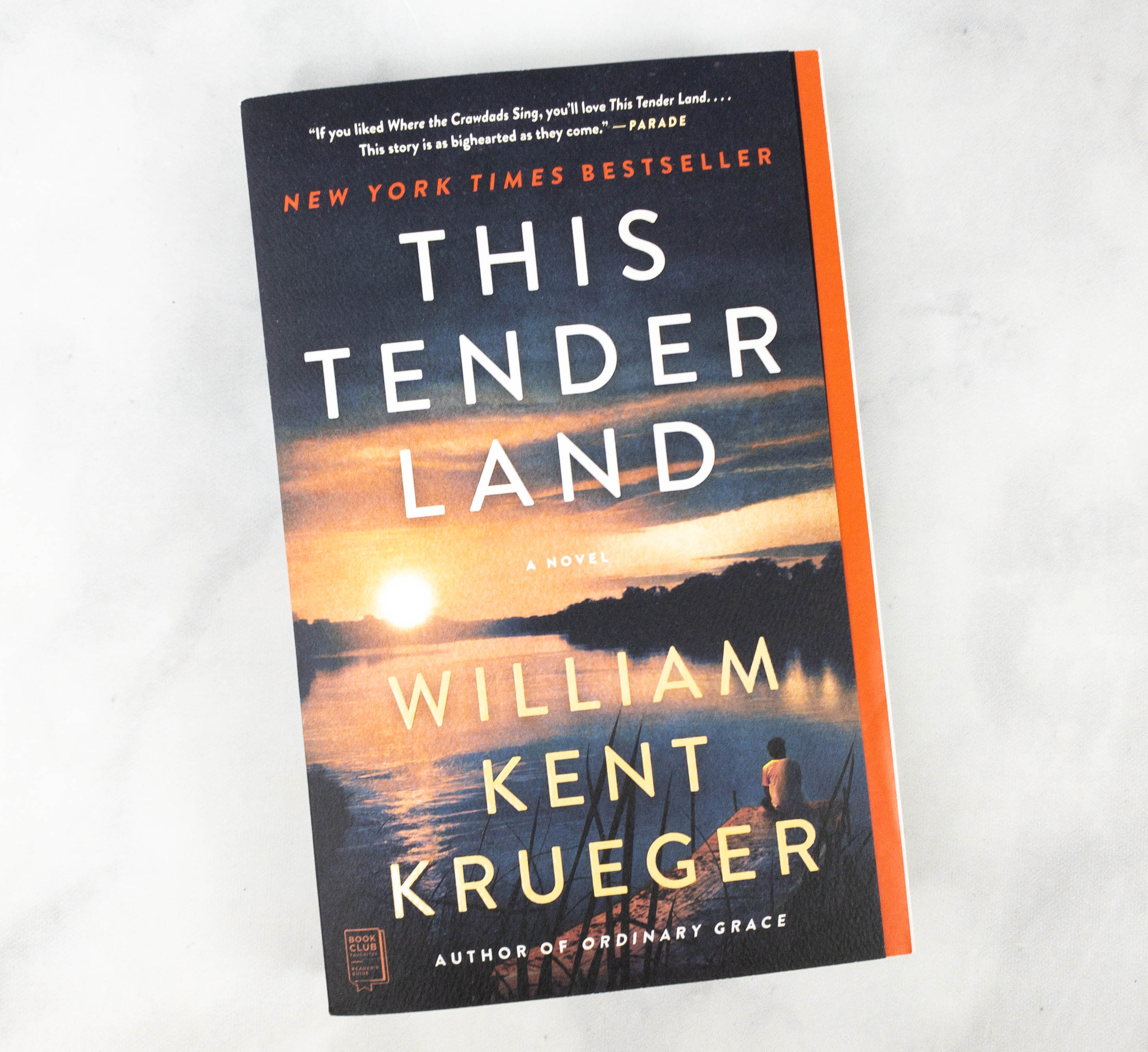 This Tender Land by William Kent Krueger ($9.76)
INSTANT NEW YORK TIMES BESTSELLER!

The unforgettable story of four orphans who travel the Mississippi River on a life-changing odyssey during the Great Depression.

In the summer of 1932, on the banks of Minnesota's Gilead River, Odie O'Banion is an orphan confined to the Lincoln Indian Training School, a pitiless place where his lively nature earns him the superintendent's wrath. Forced to flee after committing a terrible crime, he and his brother, Albert, their best friend, Mose, and a brokenhearted little girl named Emmy steal away in a canoe, heading for the mighty Mississippi and a place to call their own.

Over the course of one summer, these four orphans journey into the unknown and cross paths with others who are adrift, from struggling farmers and traveling faith healers to displaced families and lost souls of all kinds. With the feel of a modern classic, This Tender Land is an enthralling, big-hearted epic that shows how the magnificent American landscape connects us all, haunts our dreams, and makes us whole.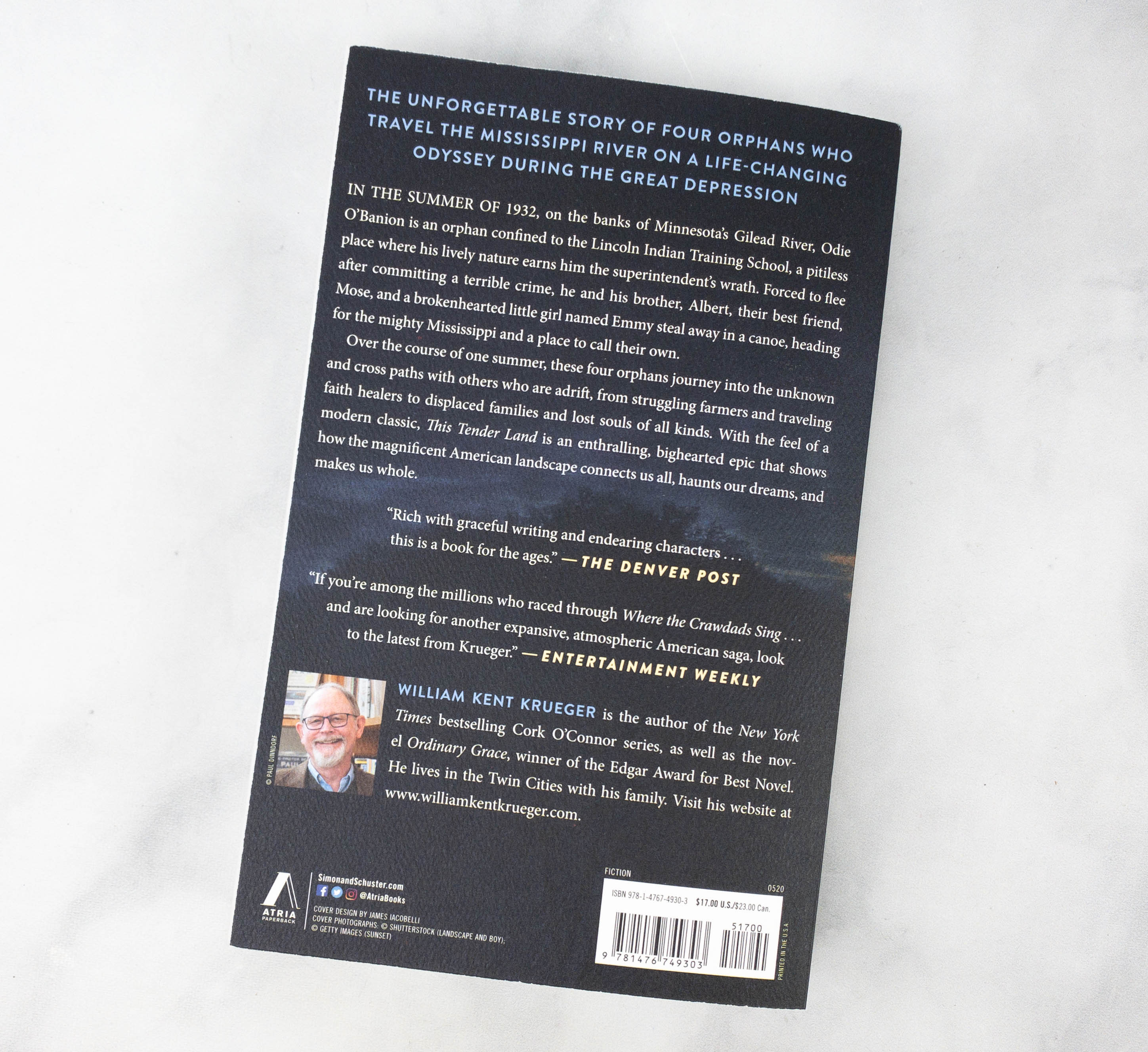 This one features some book reviews on the back cover, along with the synopsis and the author's bio.
The story is narrated by Odie, one of the "vagabonds" who escaped from the school that tortured them physically and mentally. He took us into their journey as they meet several people, some of which were kind while others less so.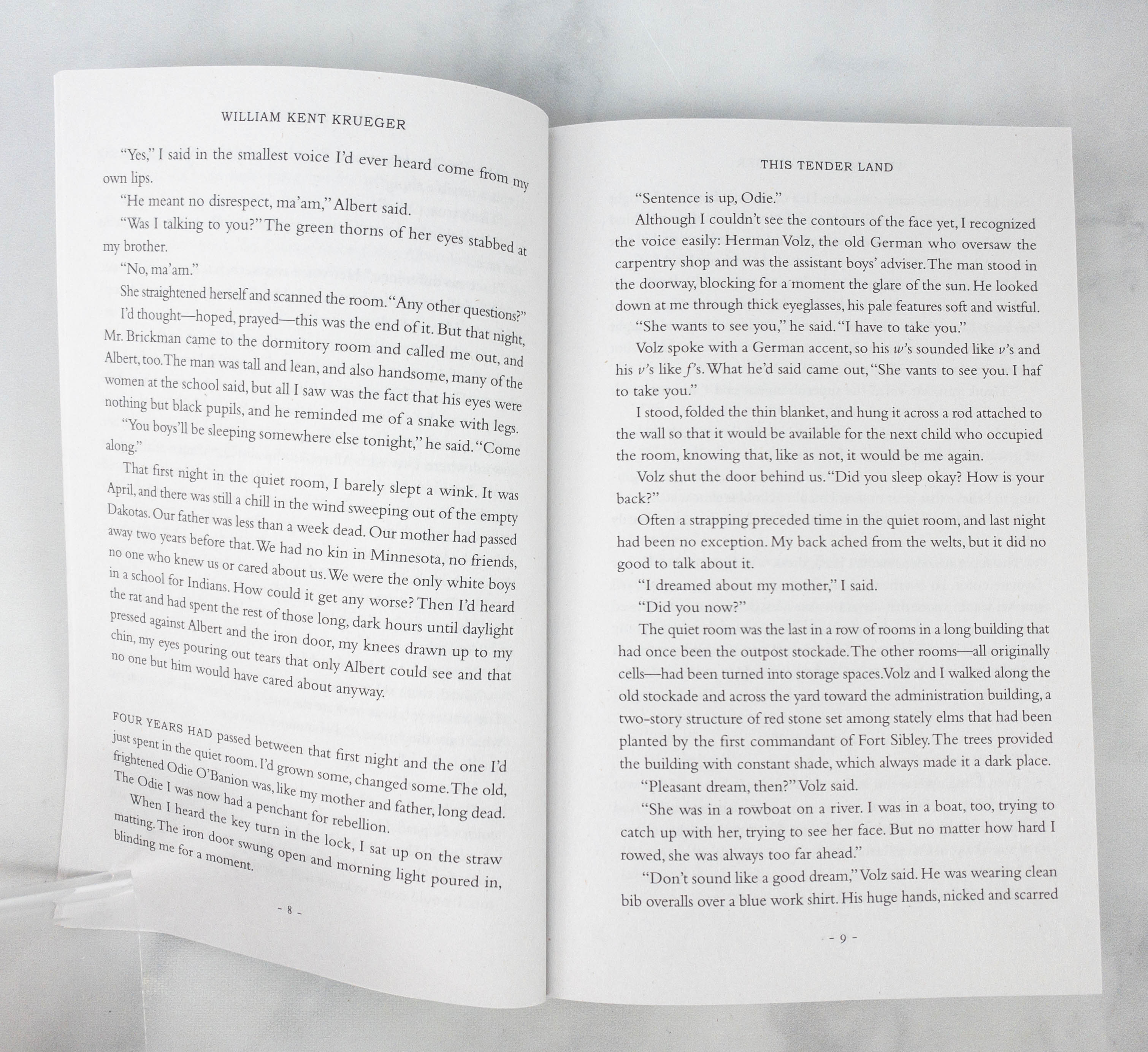 There are a lot of twists and turns in this book but all I can say is that this is a masterpiece. The writing didn't only take me back to the era in which it happened but it also made me feel what the characters were feeling. It teaches a lot of life lessons including (but not limited to) dealing with loss, the need for forgiveness, and even the value of loyalty.
I love this month's Surprise-Me Fiction titles. Both books were full of life lessons and they have engaging plots that kept me turning the pages. The first book is light, sweet, and charming so it made me feel good while the other touched on my deeper emotions and had me on the edge of my seat. BookCase Club never fails to send great titles by both established and up-and-coming authors and I love that the subscription plan is flexible because switching genres every month is possible. If you're into books and you're having a hard time picking one out, this subscription is for you! They will send books based on the genre of your choice!
Have you tried BookCase.Club? What are you currently reading?