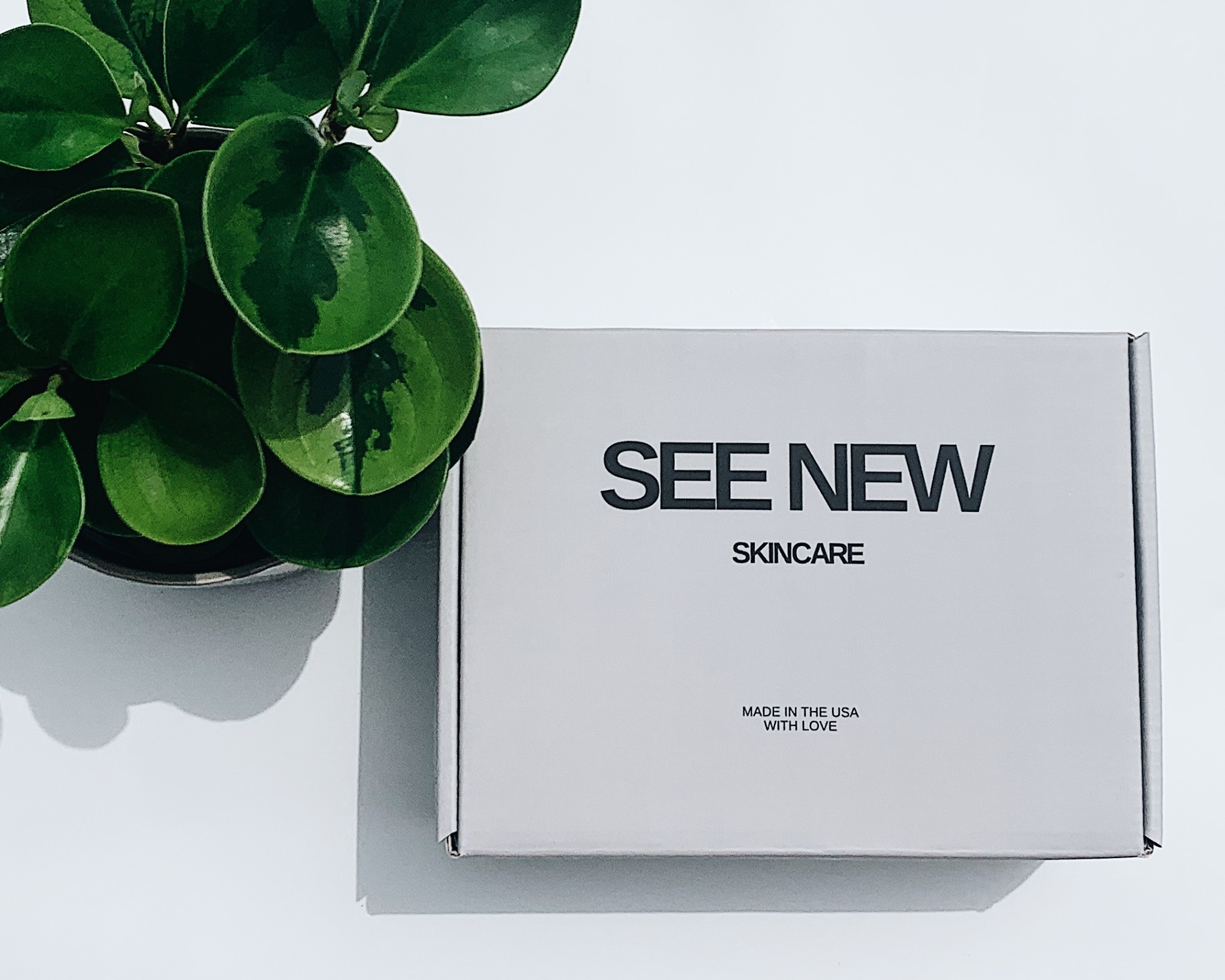 We have the full spoilers for the May-June 2021 See New Skincare Box! FYI – See New's subscription now comes with a new perk: 20% off their store on both wellness and skincare items!
DEAL: Get 10% off sitewide! Use coupon code HELLO.    
The featured brand this month is ASTER RAINE!
For your May / June box, we will be discovering the plant power of Aster Raine Skincare. Packed full of rich ingredients to nourish and help your skin get ready for the summer months ahead!
Your set features 5 full-size products valued at $145!
Each box includes:
Rejuvenating Cream ($35 value)
Rejuvenating Cream, Beautiful lipids, and nutrients infuse this rich night cream with essentials for your sacred face and body. Suitable for all skin types.
Firm & Glow Oil ($34 value)
Firm & Glow Facial Oil is a lightweight oil that is great for all year long. Rose-hip seed oil is considered a "dry" oil because it doesn't leave an oily finish on the face. Instead, it rapidly absorbs into the skin where the special fatty acids get to work calming irritated and out-of-balance skin. Rich with antioxidants like vitamin C, it is a fabulous oil for damaged and aging skin. Geranium is expert at repairing damaged tissue.
Reverse Serum ($29 value)
Reverse Serum has a wondrously light texture that soaks in quickly and is an absolute godsend for your skin. This intelligent formula is even more effective when paired with the Rejuvenating Cream.
Omni Scrub ($29 value)
An effective and gentle anti-aging facial/body scrub to rid skin of dirt & dead skin build-up to make way for better ingredient absorption. Great for clean, clear, and clog-free feeling skin.
Microbiome Face Cleanser ($18 value)
Aster Raine Microbiome Face Cleanser for all skin types is an extra-gentle foaming gel cleanser that instantly cleans away everyday impurities and makeup without stripping the skin of essential moisture. Harsh cleansers that strip away everything and leave your skin tight do more harm than good. It weakens the skin barrier – which is the best moisturizer & shield you're naturally born with. 
See New Skincare Box is a bi-monthly subscription box that features one clean and cruelty-free beauty brand. They send several products so you can get a real feel for the brand and also it is just about a whole routine in one box. The featured brands are from companies that are focused on cruelty-free, chemical-free, and sustainably sourced ingredients. For every subscription sold See New will donate a subscription to Dress for Success. See New is $47 a box.
In every volume of The Skincare Box experience luxurious green beauty that will leave you with an enhanced perspective of your true beauty. You will See New brands from around the world focused on cruelty-free, chemical-free, and sustainably sourced ingredients formulated to perfection. See New empowers women one box at a time and with your purchase a woman receives a matching box in your name as you both experience the empowering world of skincare together.
What do you think of this month's spoilers?