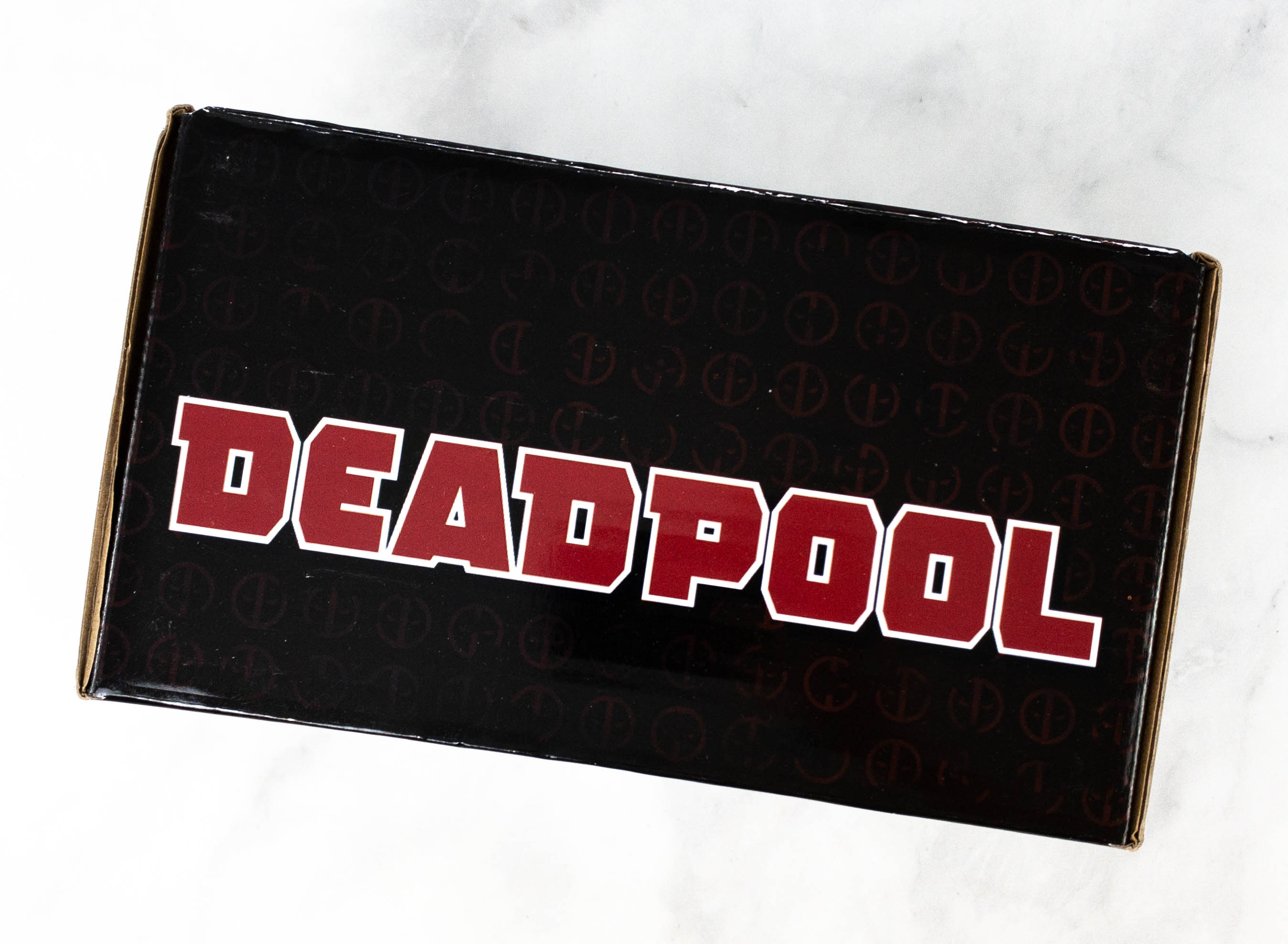 Marvel Collector Corps is a bi-monthly subscription from Marvel Comics and Funko, available through Amazon! The box promises 4 to 7 collectibles in every box, including an exclusive vinyl Funko Pop! for $29.99.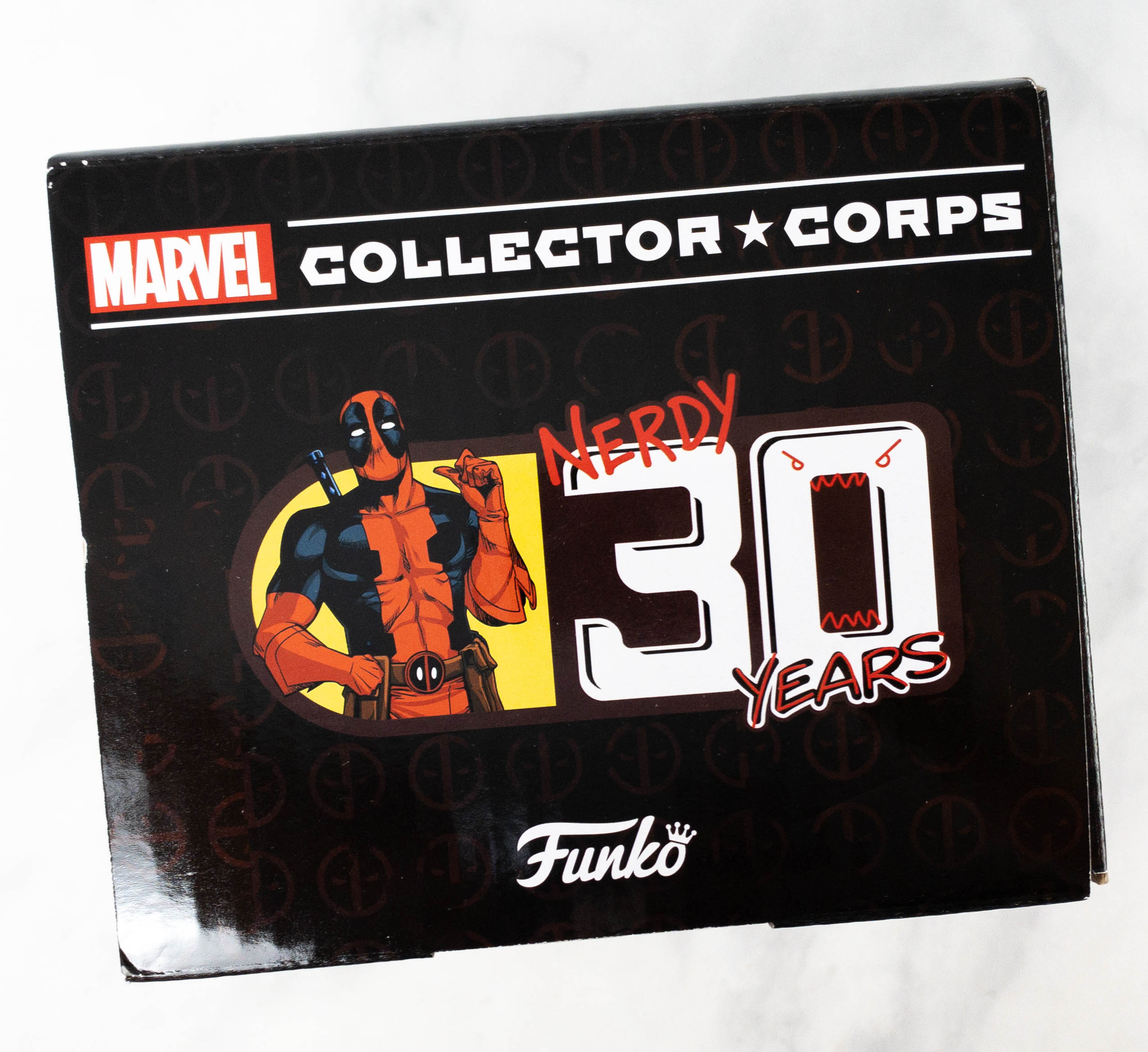 This box celebrates the 30th anniversary of Deadpool!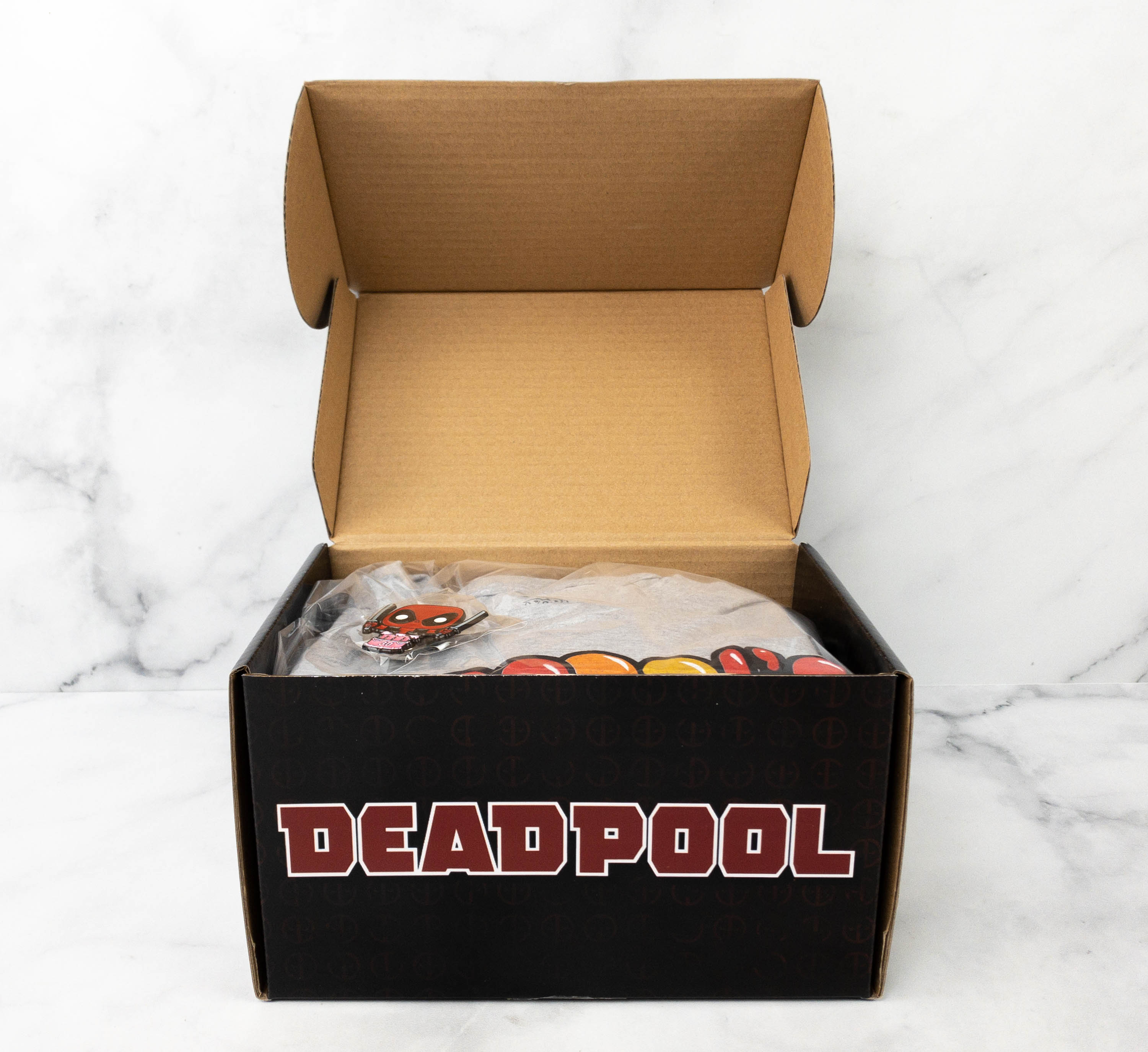 The box is full!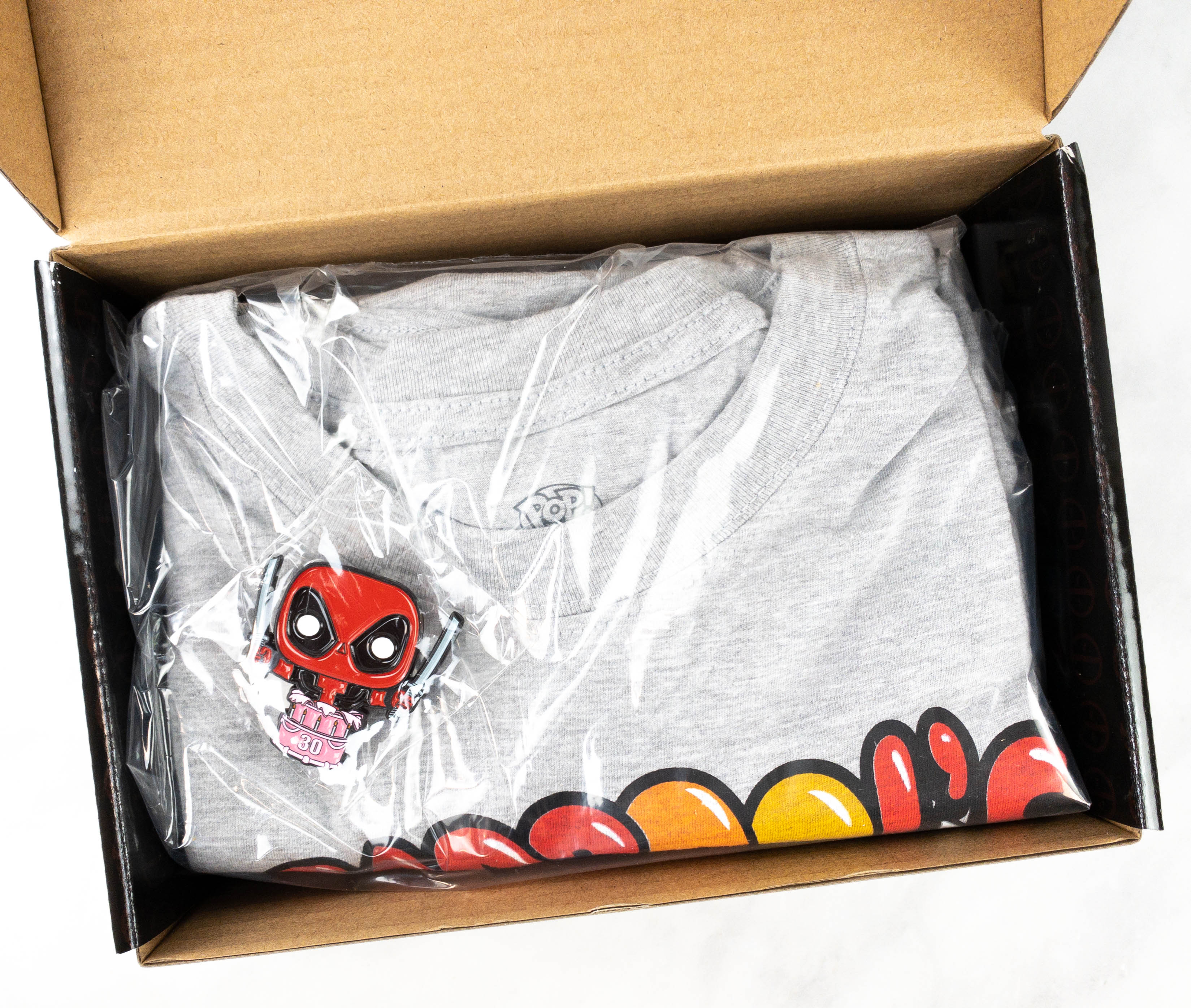 Some of the items were packed in plastic.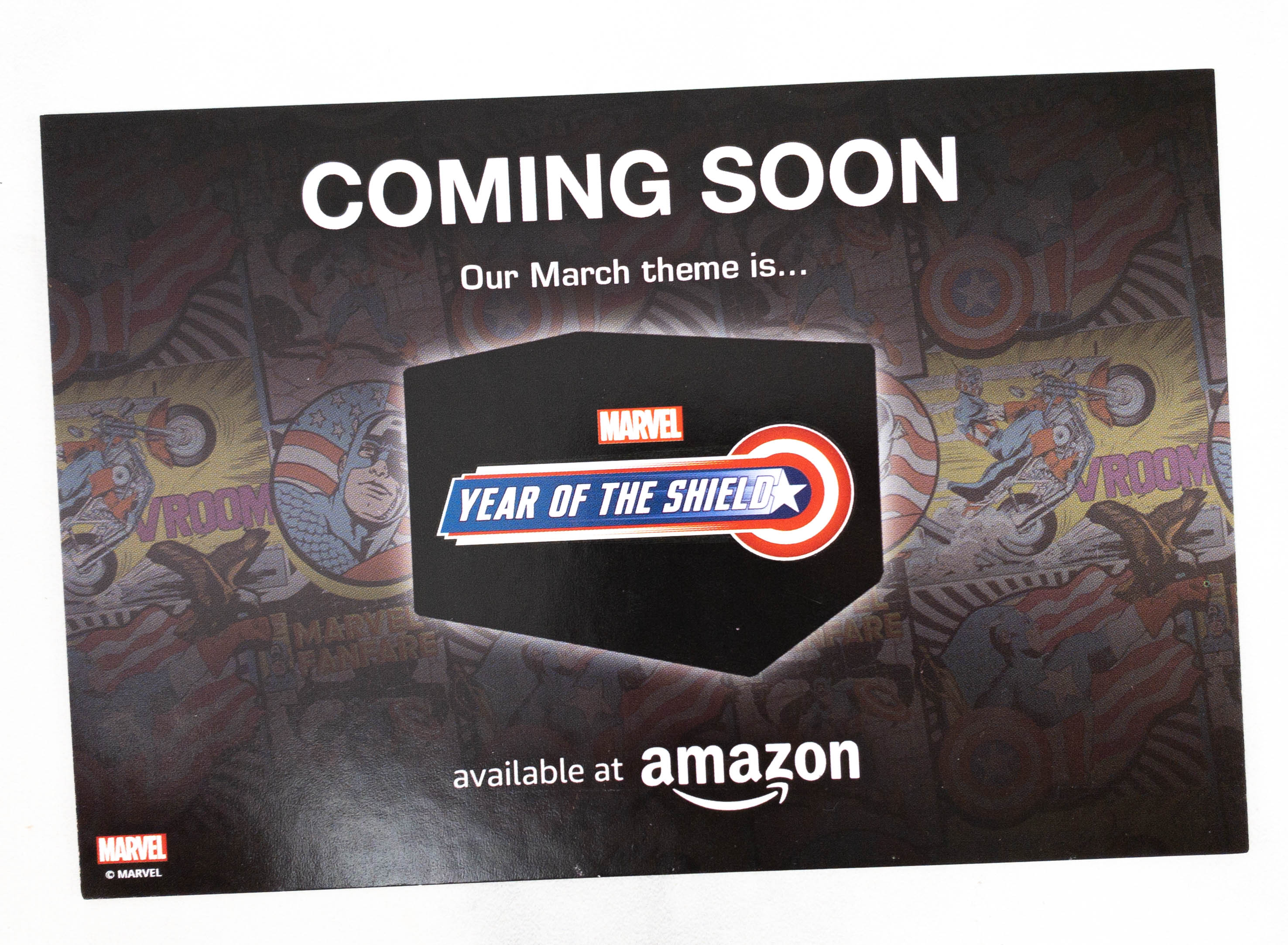 The box also includes an information card.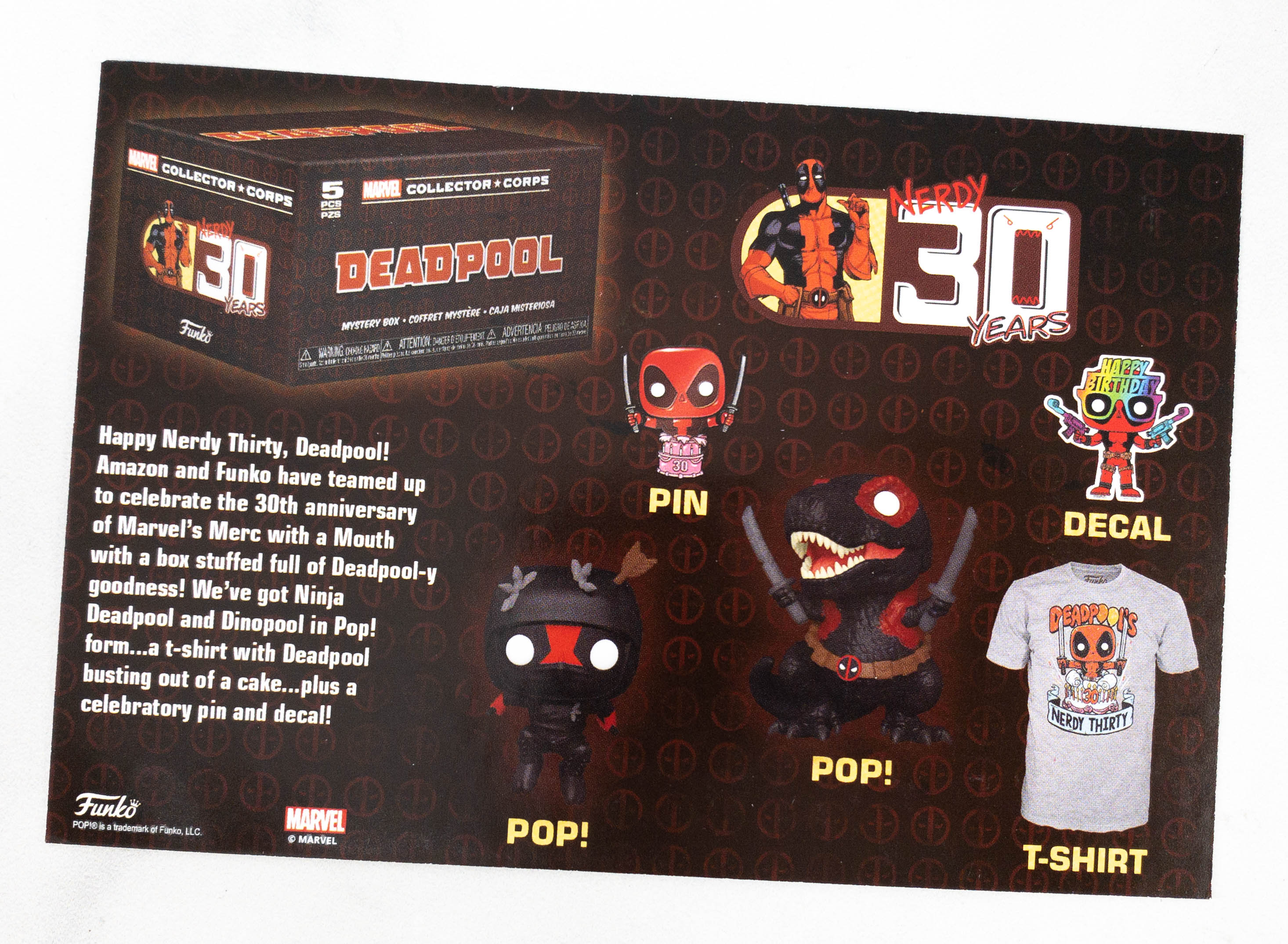 At the back, it lists all the items inside the box, with individual item photos.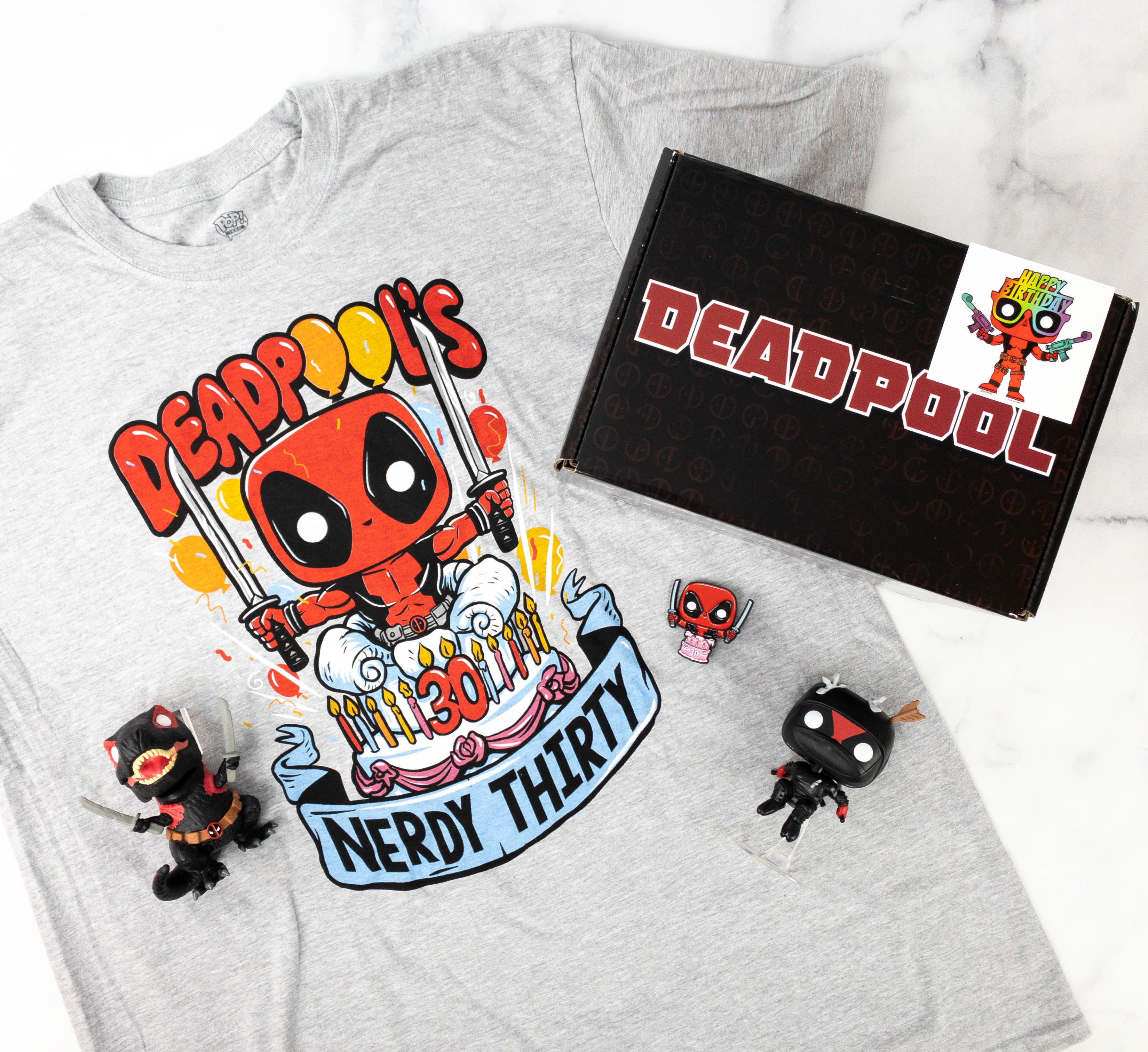 Everything in the March 2021 box!
Decal. This decal features a cute image of Deadpool wearing birthday-themed sunglasses and holding party guns. It would make a great decor for a laptop, a notebook, or any item with a flat surface.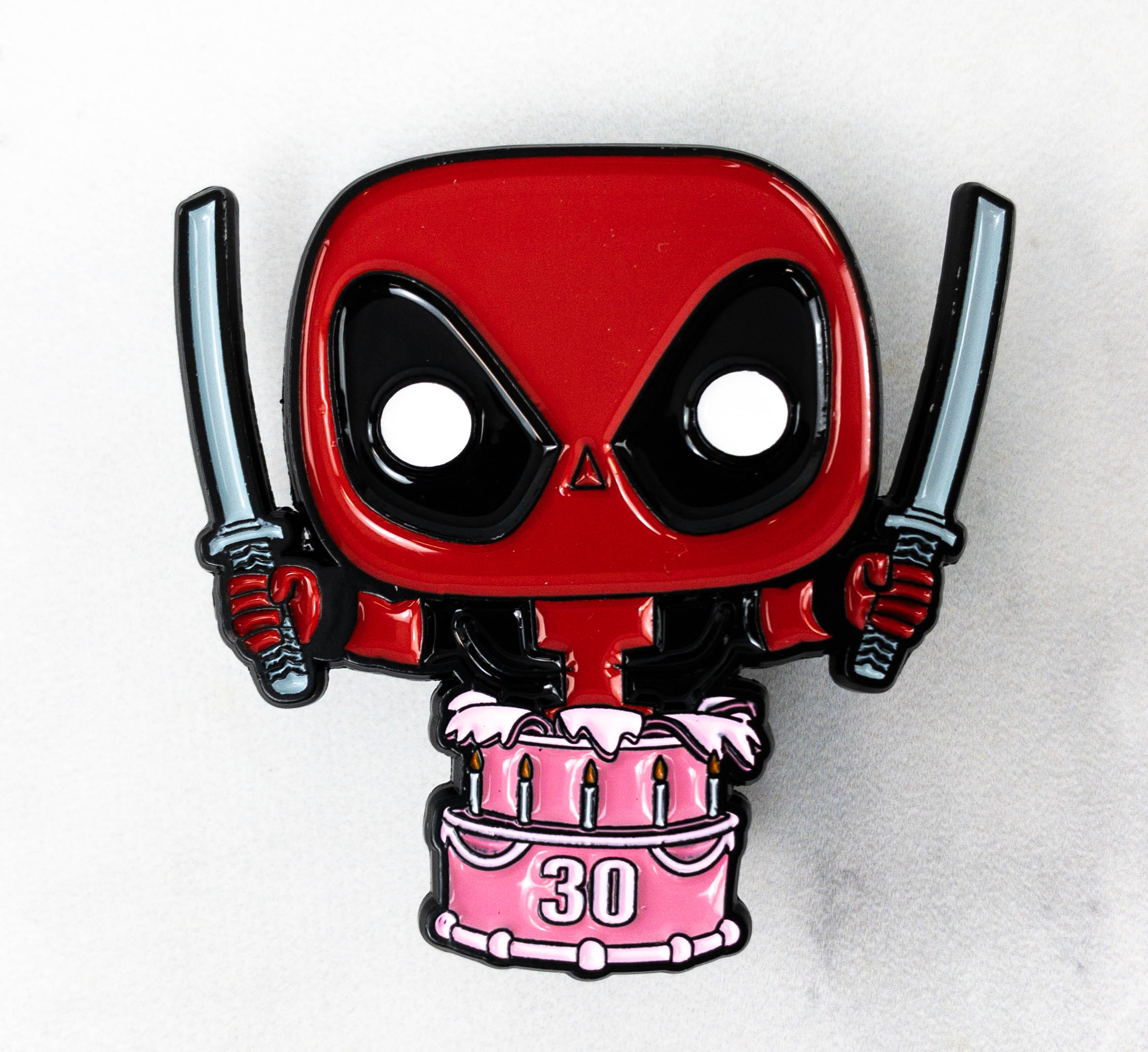 Deadpool Pin. This month's pin features Deadpool coming out of a pink cake with the number 30 on it. It's cute and also high-quality!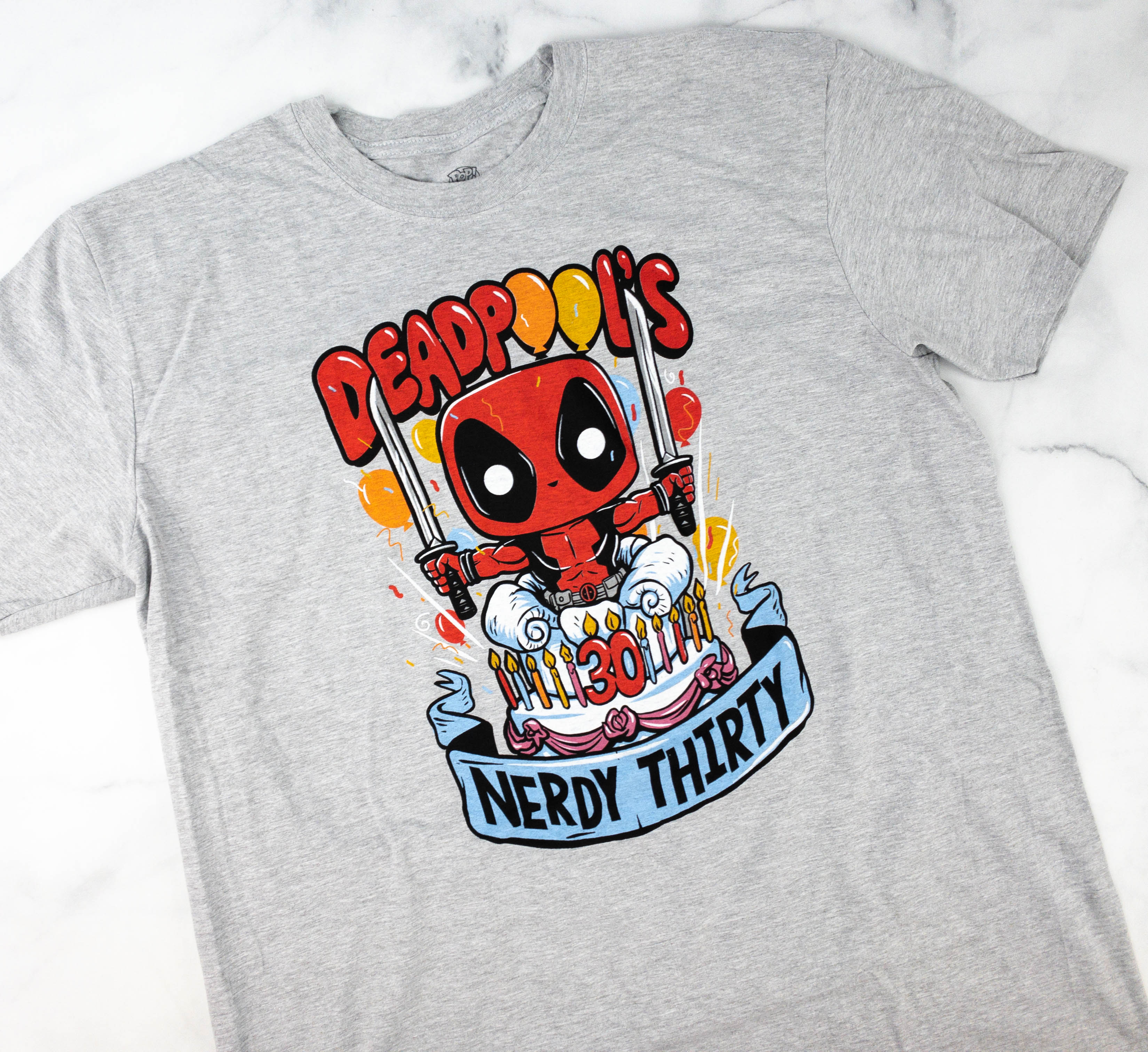 T-Shirt. This Deadpool tee features a similar design as the pin! It's in light gray, with Deadpool and his 30th birthday cake in the middle.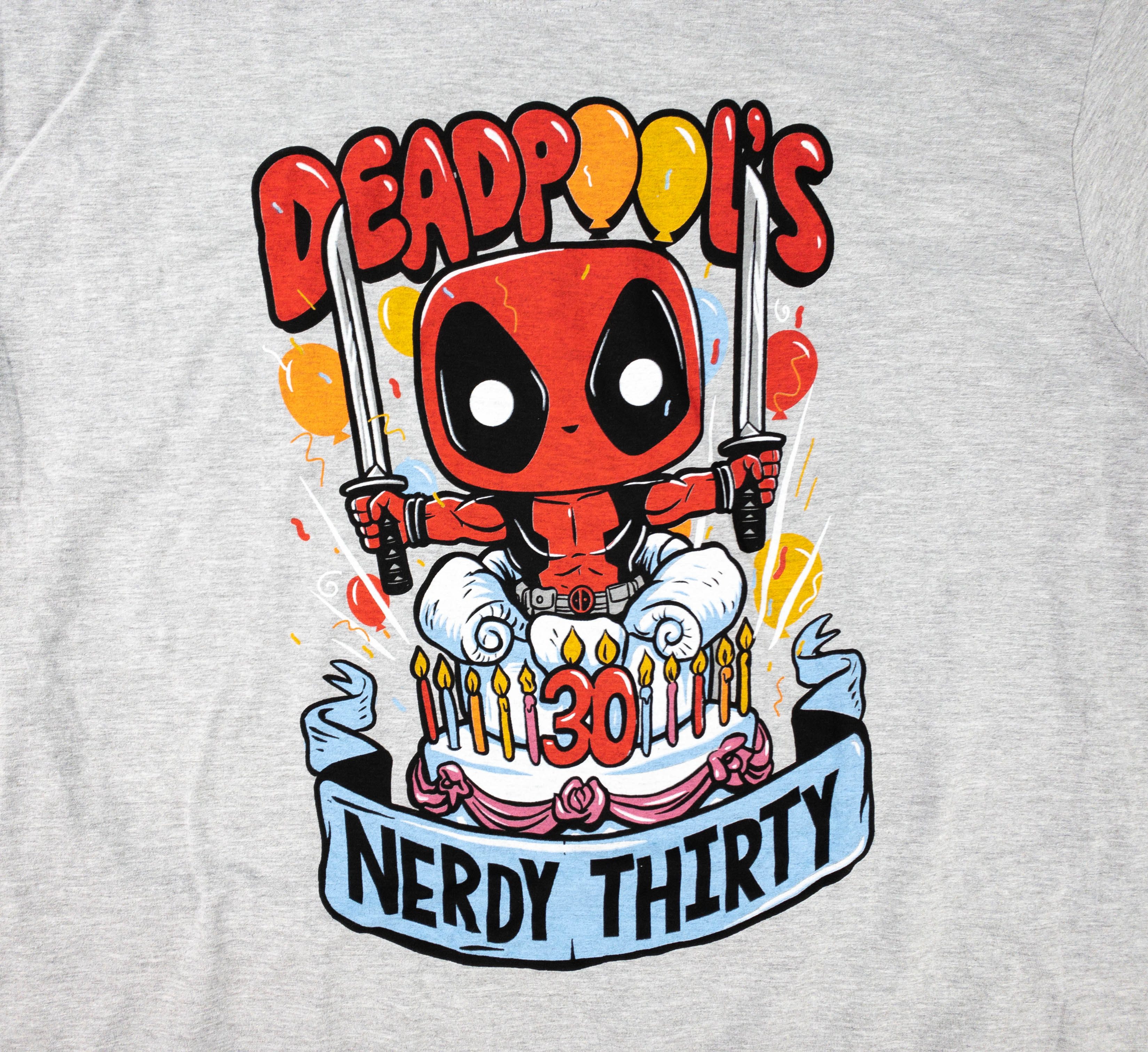 It's so cute! Also, the print is vibrant and it really stands out!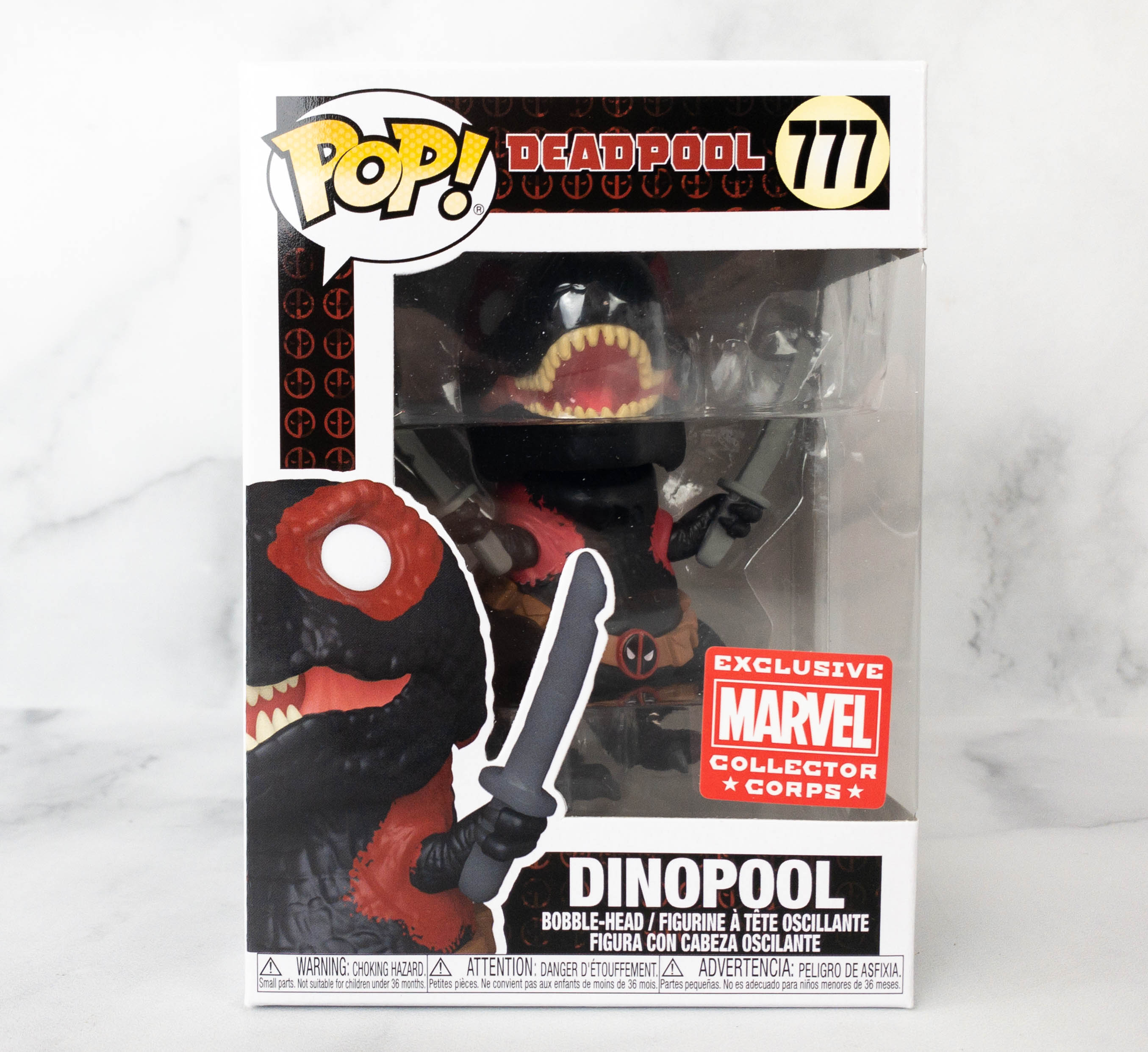 Funko Pop! Deadpool #777 Dinopool Bobble-Head There are two POP! figures in this box. The first one is Dinopool, and it's an exclusive for Marvel Collector Corps.
The other Deadpool figures included in the Nerdy 30 Years series are featured at the back of the box.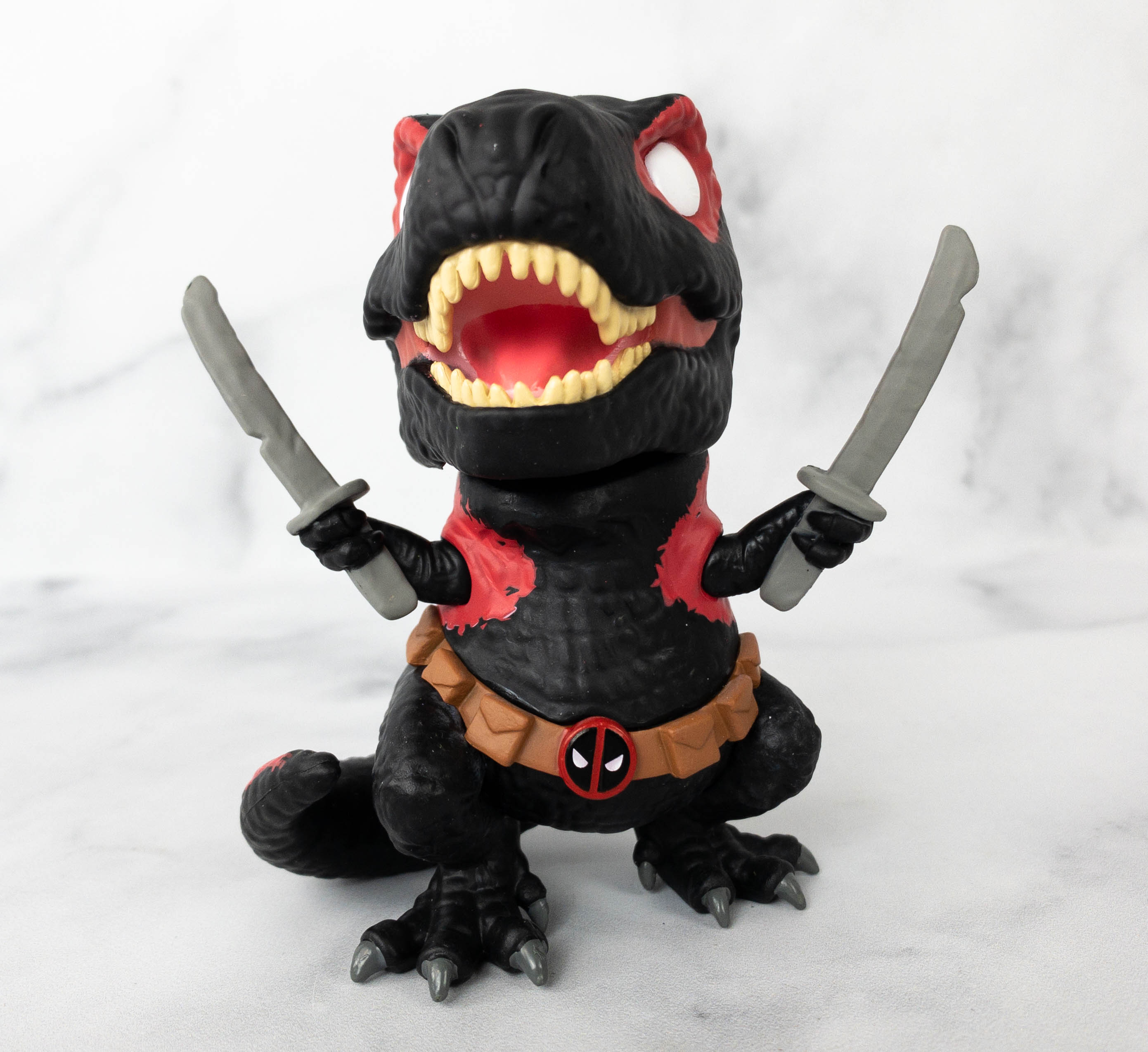 The Tyrannosaurus rex version of Deadpool looks fierce!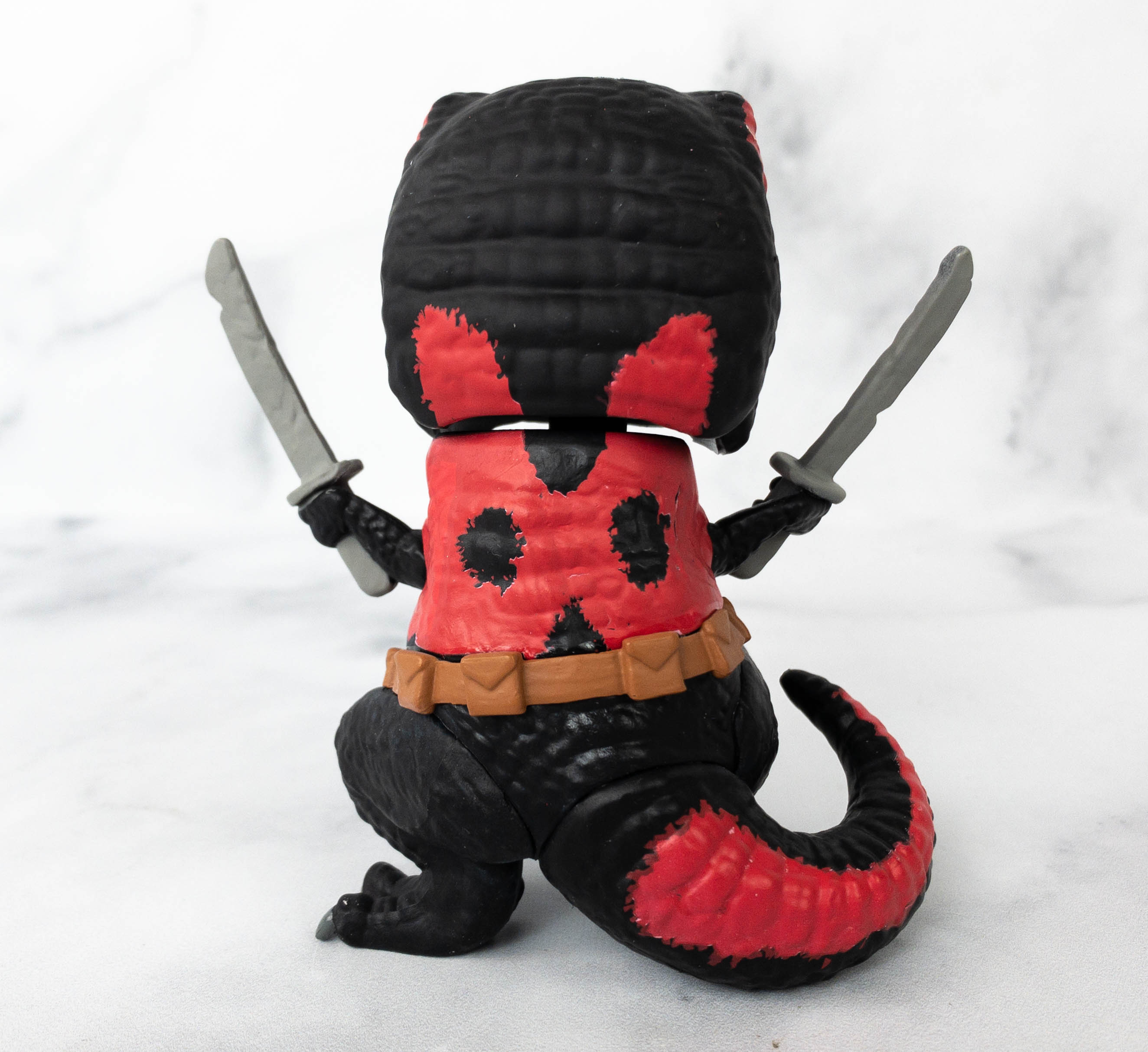 Aside from the 2 swords, it also has Deadpool's belt and color pattern.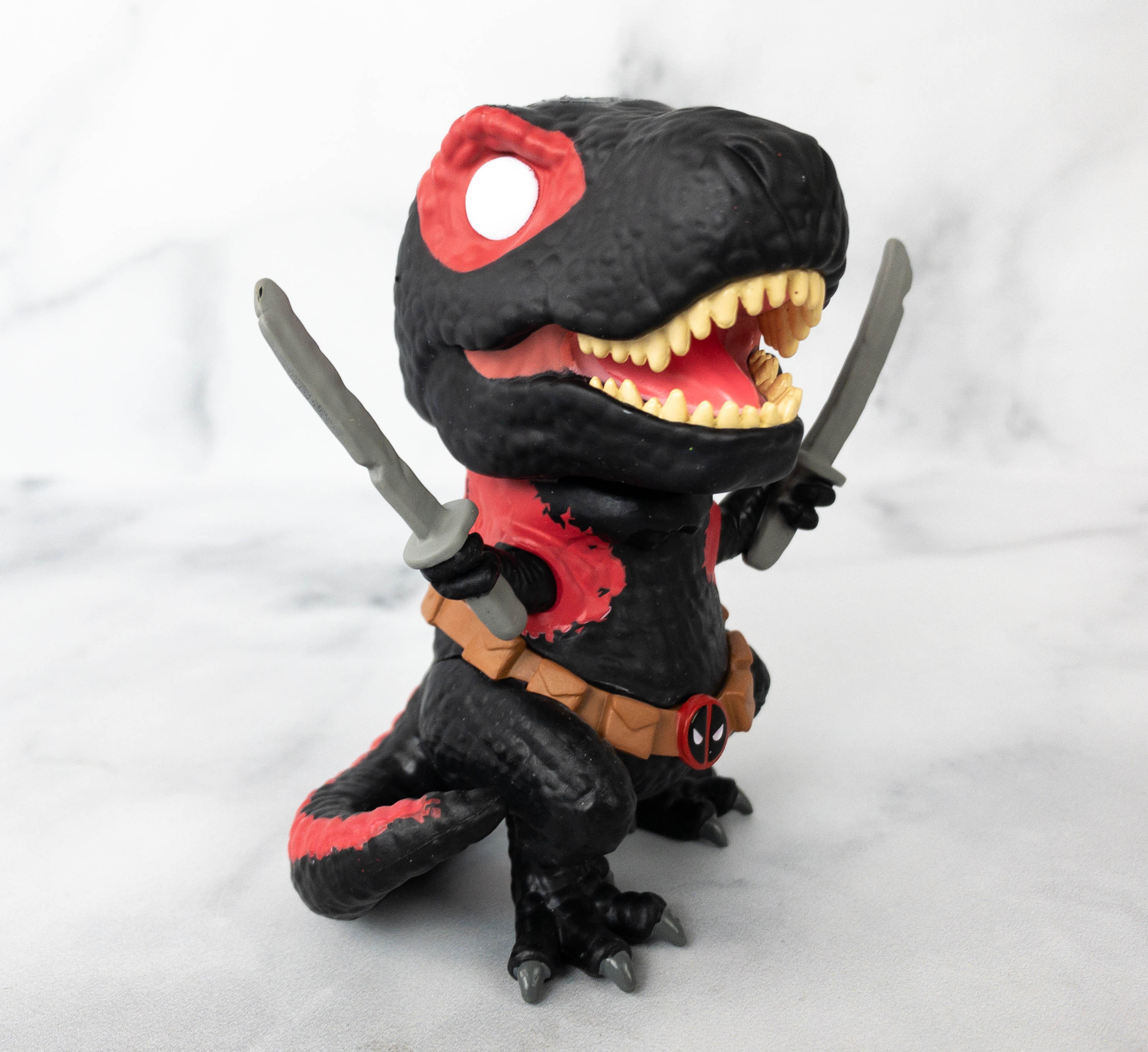 The details are good, from Deadpool's accessories down to the dinosaur's teeth and even the roughness its skin.
Funko Pop! Deadpool #785 Ninja Deadpool  The next POP! figure is a ninja version of Deadpool! It's also a Marvel Collector Corps exclusive.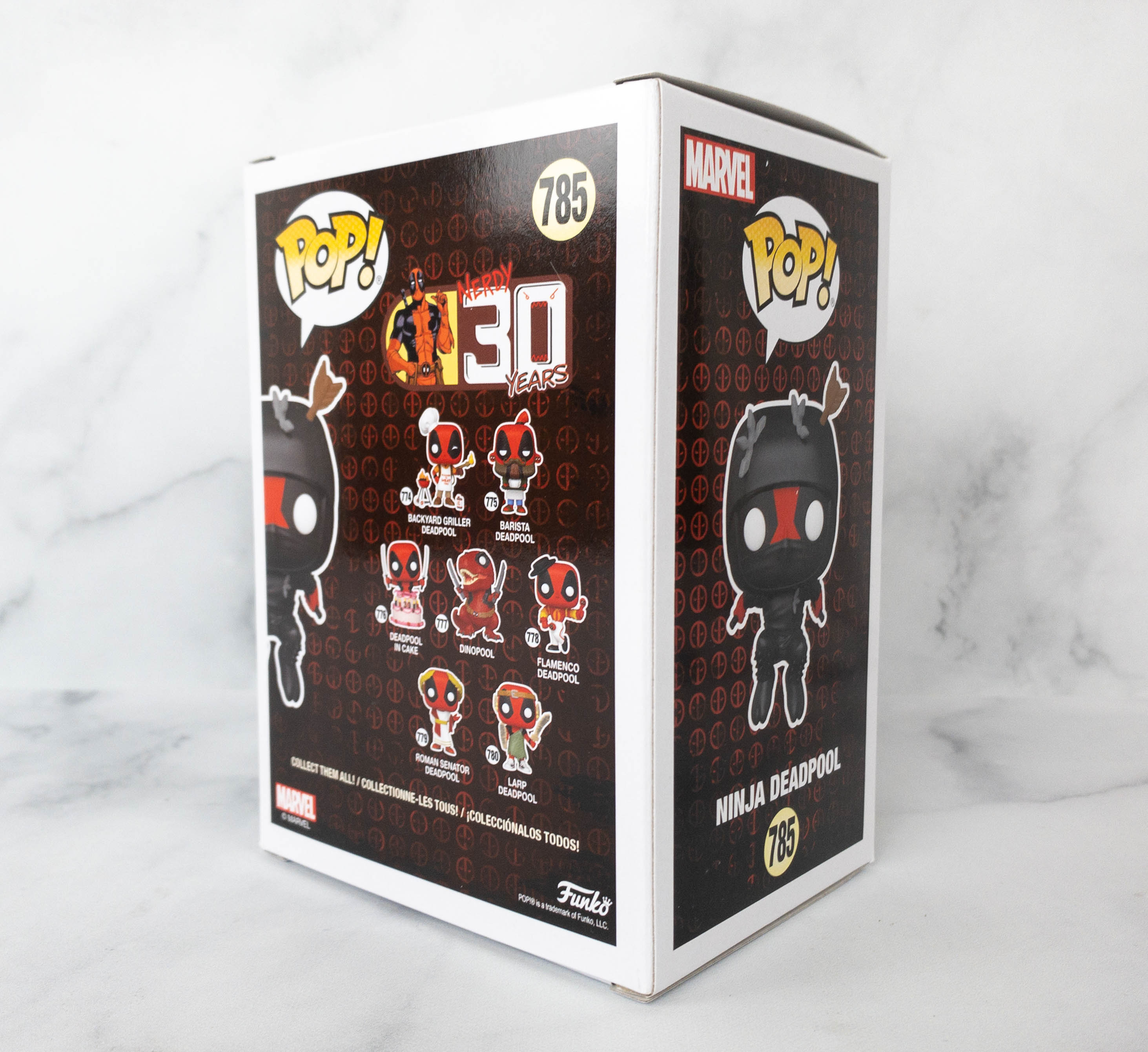 Like the first POP! figure, it comes in its own box.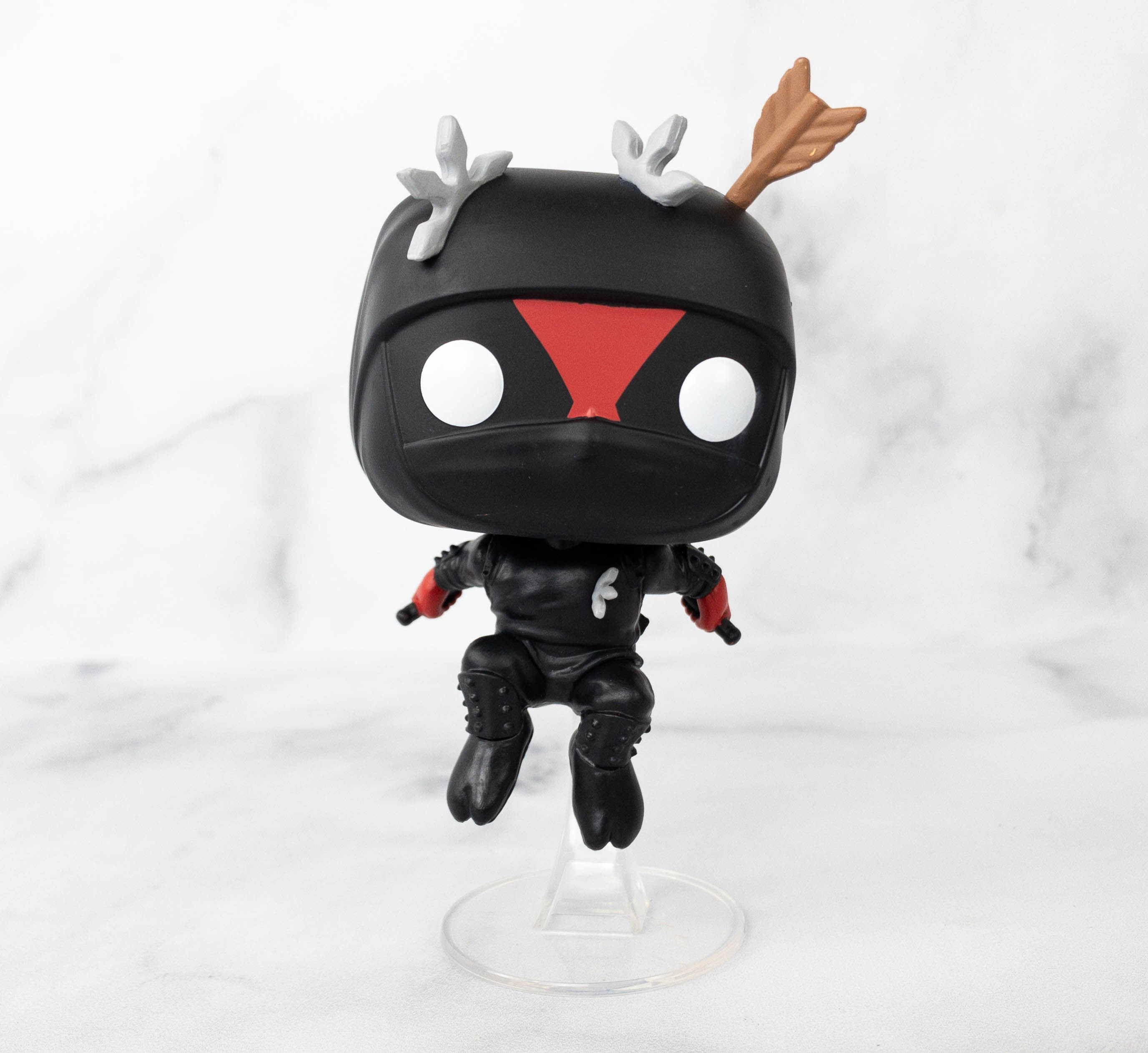 This Deadpool ninja version has an arrow and 2 shuriken attached on its head.
The back of the figure looks great too. There's also a clear stand that adds a combat effect to the figure!
Marvel Collector Corps celebrated Deadpool's 30th birthday with a bang! This month's items are all dedicated to our favorite badass hero and I couldn't ask for more. Some of them are even exclusive to this box. My favorites are the two POP! figures because they are unique and they make great display items. I also like the shirt, with a quirky print that perfectly represents Deadpool. Whether you're an avid Marvel fan or you simply find joy in geeky things, this subscription is a great way to get high-quality Marvel merch every other month!
Are you a Marvel fan? What do you think of this box?