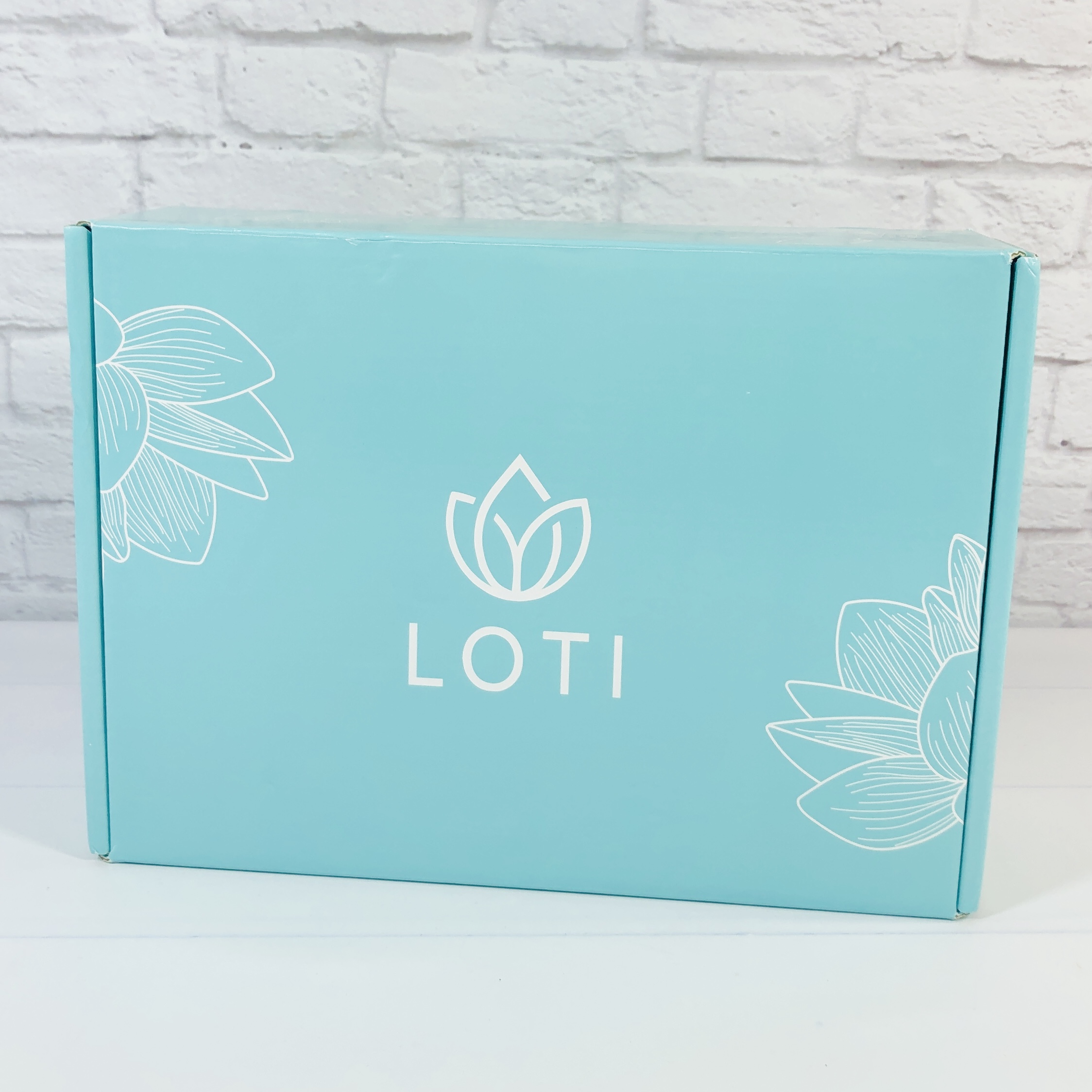 Loti Wellness is a subscription box with a focus on self-care. The box has a monthly theme curated by therapists to focus on items and rituals to promote positivity and improving one's self. Loti Wellness works with local brands and small businesses whenever they can, and choose cruelty-free and natural products. The box will have 5-8 products for self-care and wellness. The box is $49.95 CAD with lower prices on annual subscriptions – $38.95 USD – Use this link to access prices in USD. Shipping is $5.99 CAD to Canada and $7.99 CAD to the US (about $6 USD). A portion of proceeds go to CanadaHelps COVID-19 Fund.
A lotus is a flower that blooms from the mud. It symbolizes overcoming adversity and achieving your greatest potential. The Loti Wellness Box offers practical skills and products to reduce stress and anxiety, and improve your overall wellbeing.

Each Loti Wellness Box delivers the tools and strategies you need to cope with life's challenges, using research based in psychology and psychotherapy. The monthly themes focus on topics like reducing anxiety, setting goals, and even boosting positive mindsets to help you discover self-care and self-love.
DEAL: Save 10% on your first box! Just use this link and coupon code SUBSCRIBE10.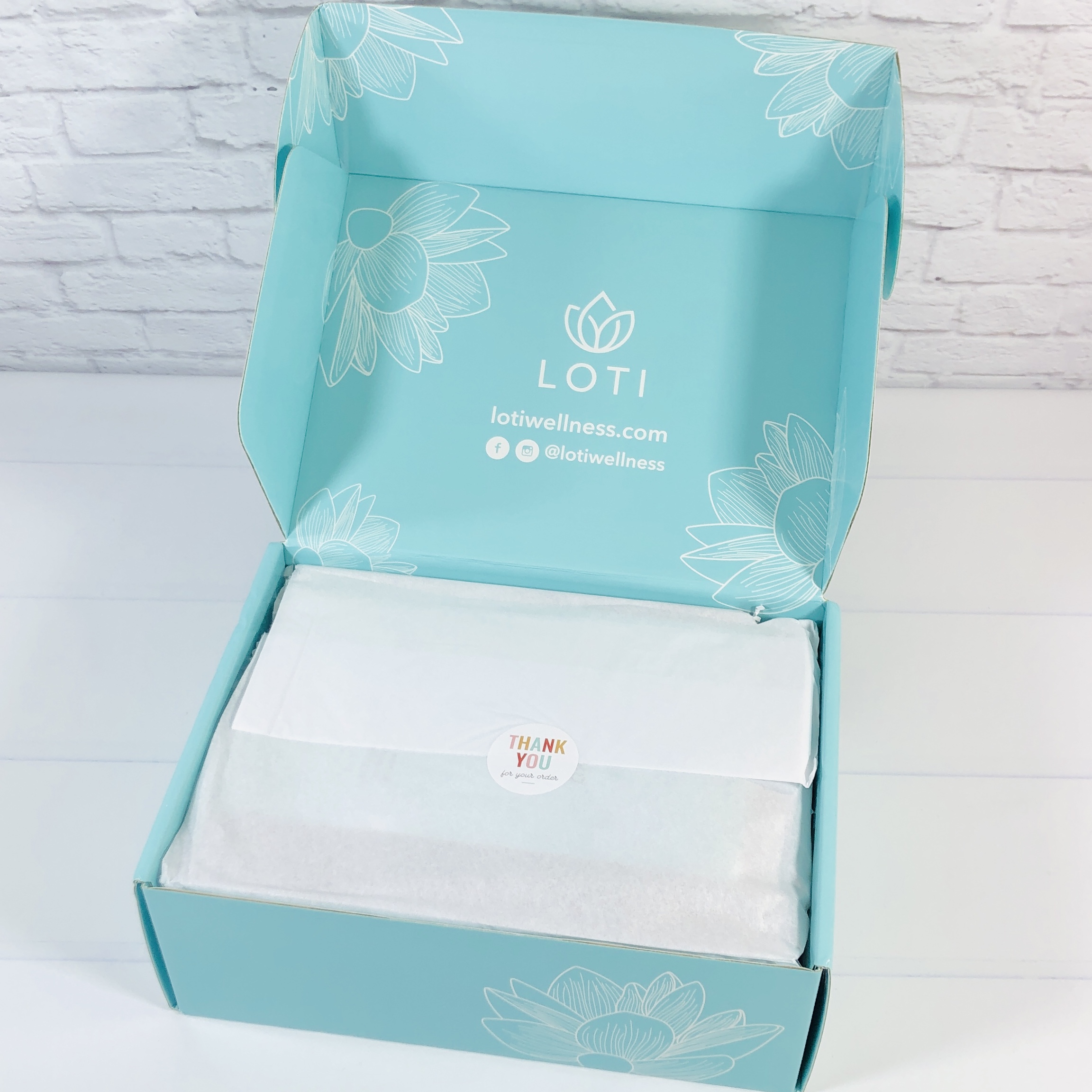 My items arrived in a lovely blue box and were wrapped in white tissue paper that was sealed with a sticker. I enjoy seeing the pretty lotus flowers all over the box! The items were snuggled into white paper squiggles.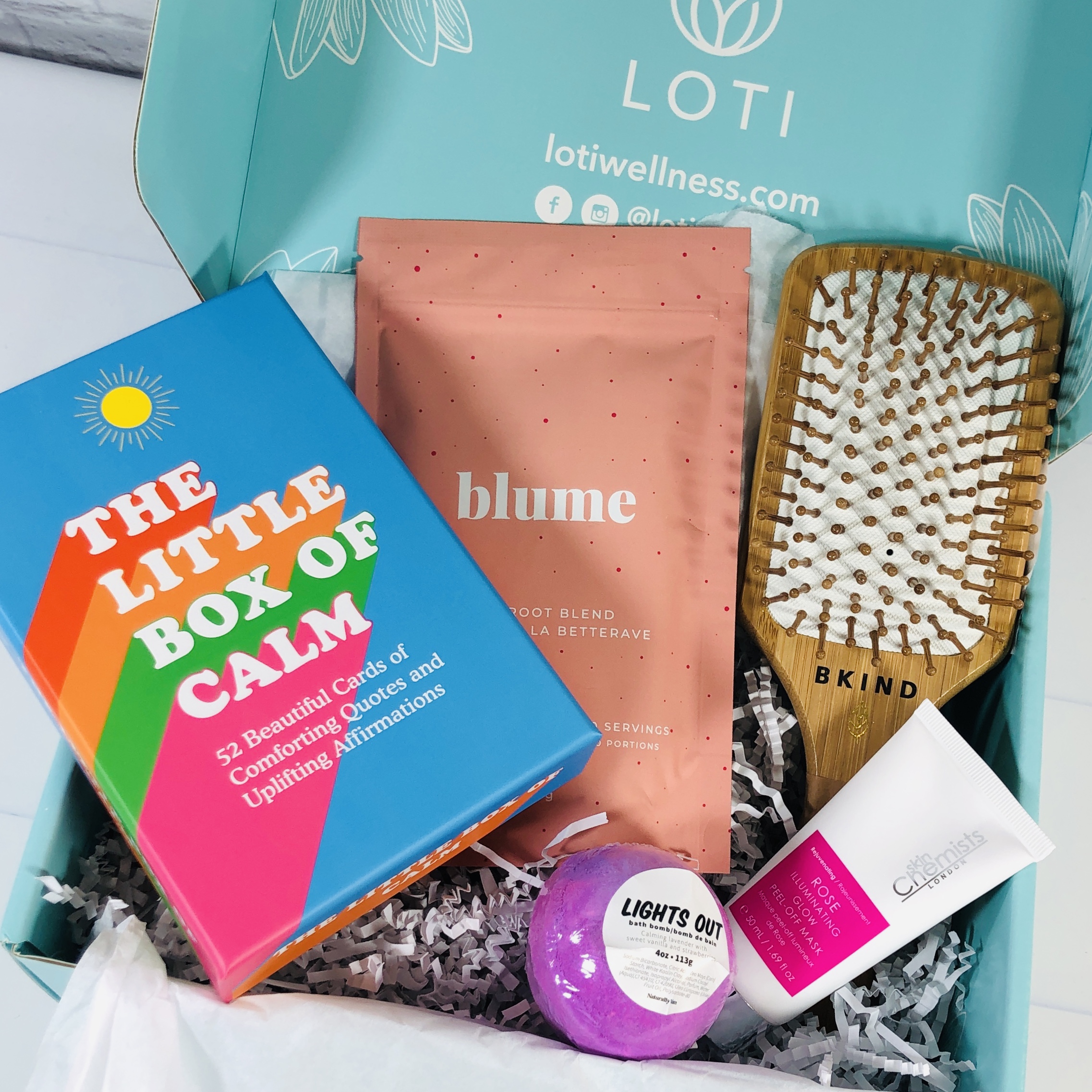 The items this month are here to help me relax and unwind.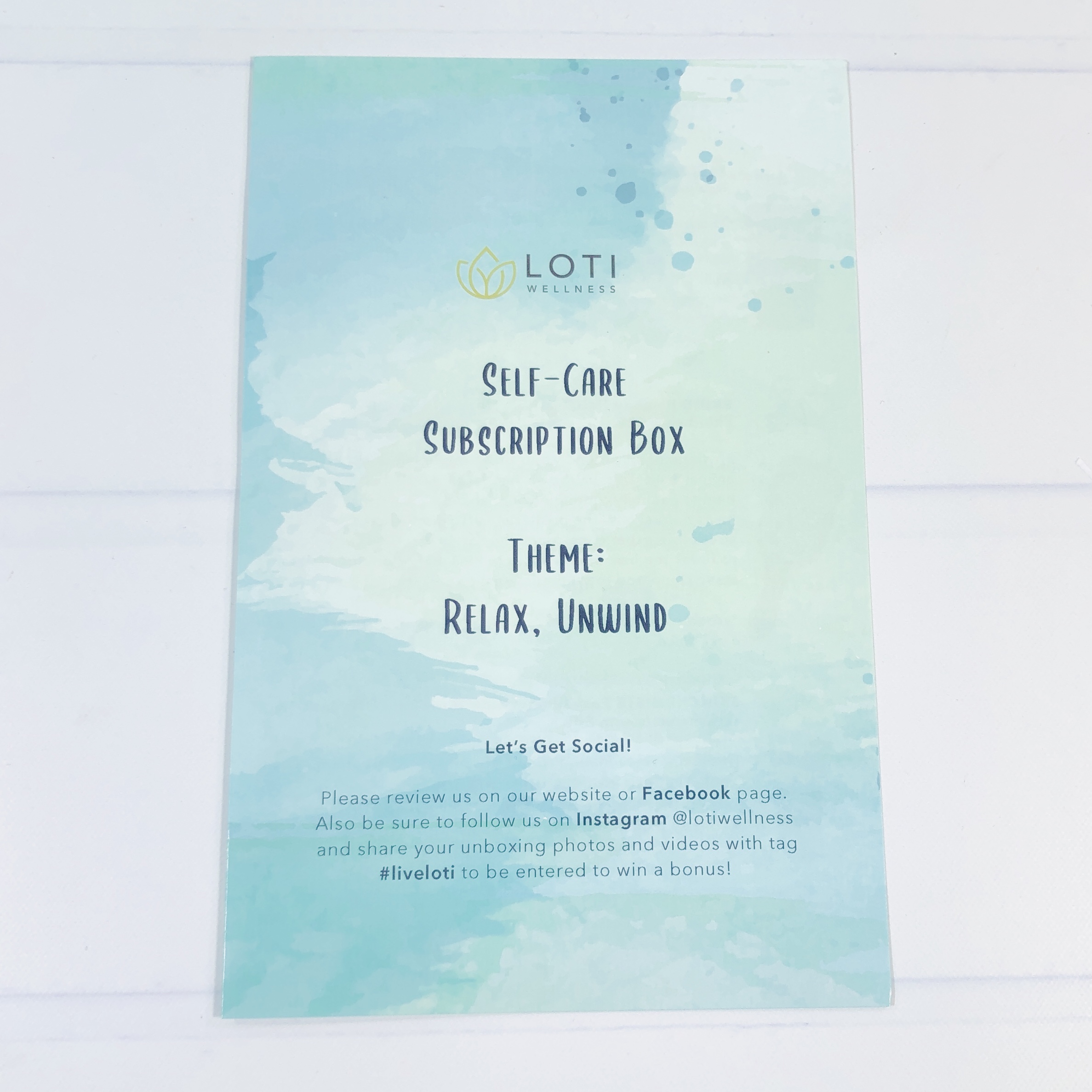 I received a brochure with the theme for April: RELAX, UNWIND!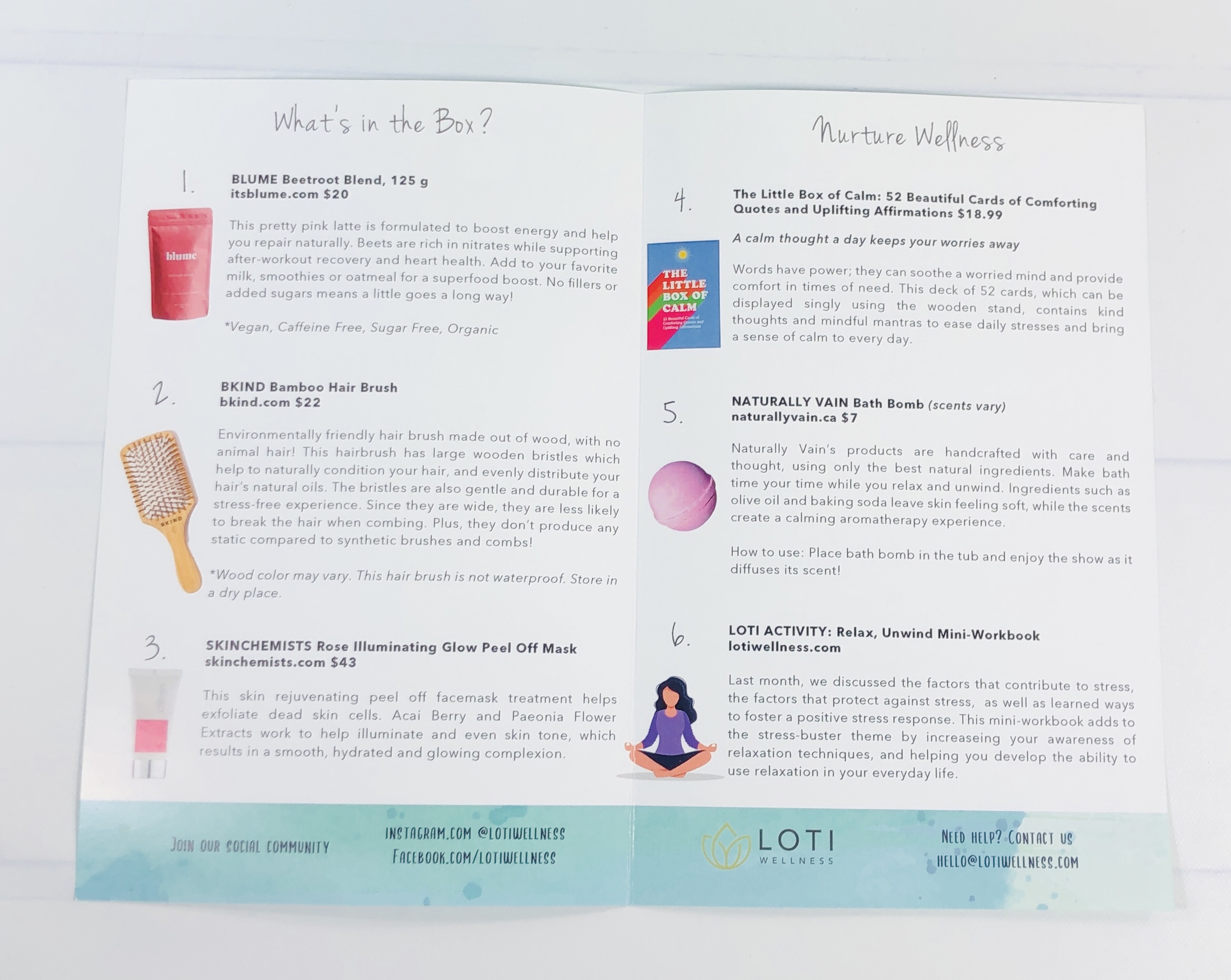 The inside of the brochure listed each item, MSRP, and website so you can stock up on more wonderful items from these brands.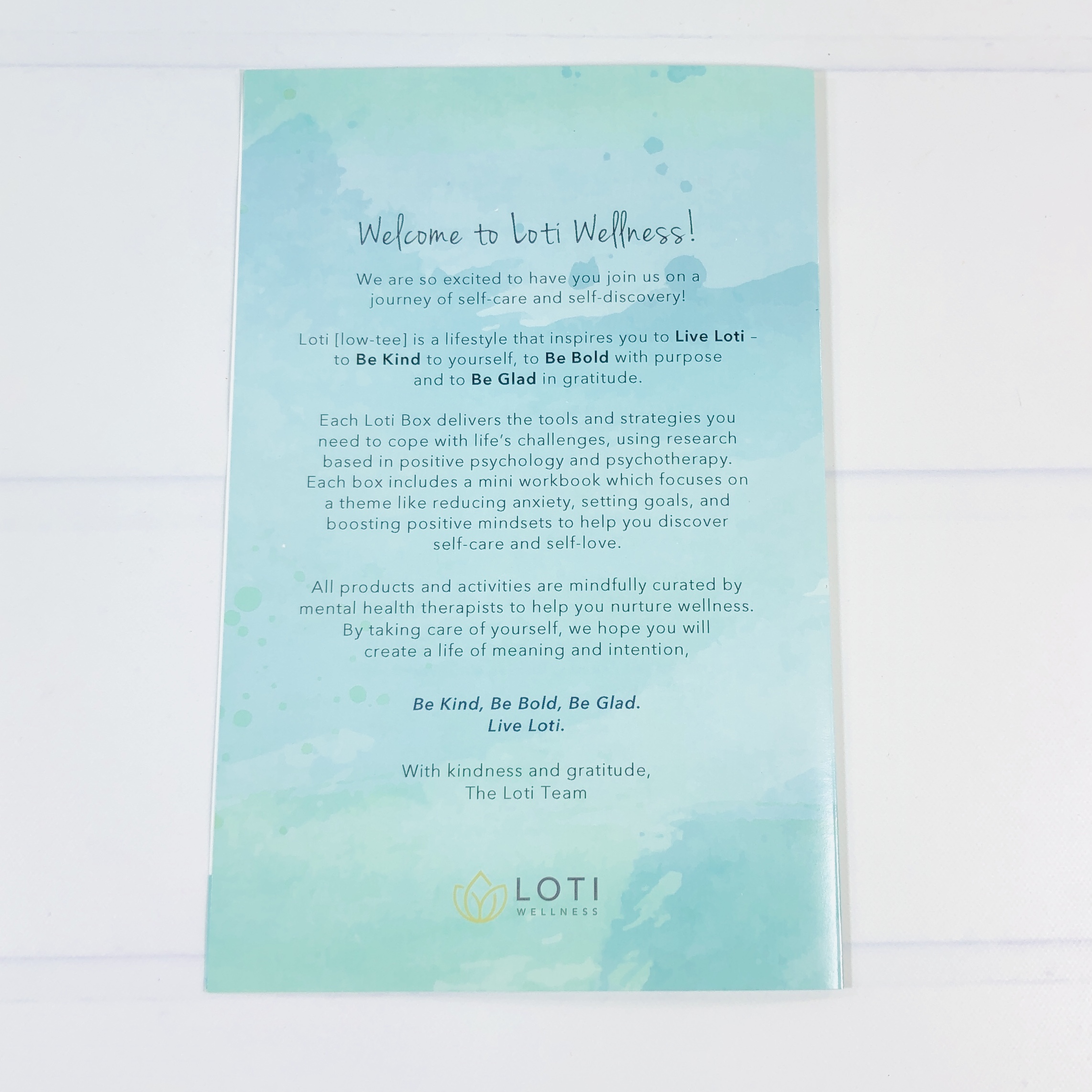 The back of the brochure discussed some of the intentions of Loti.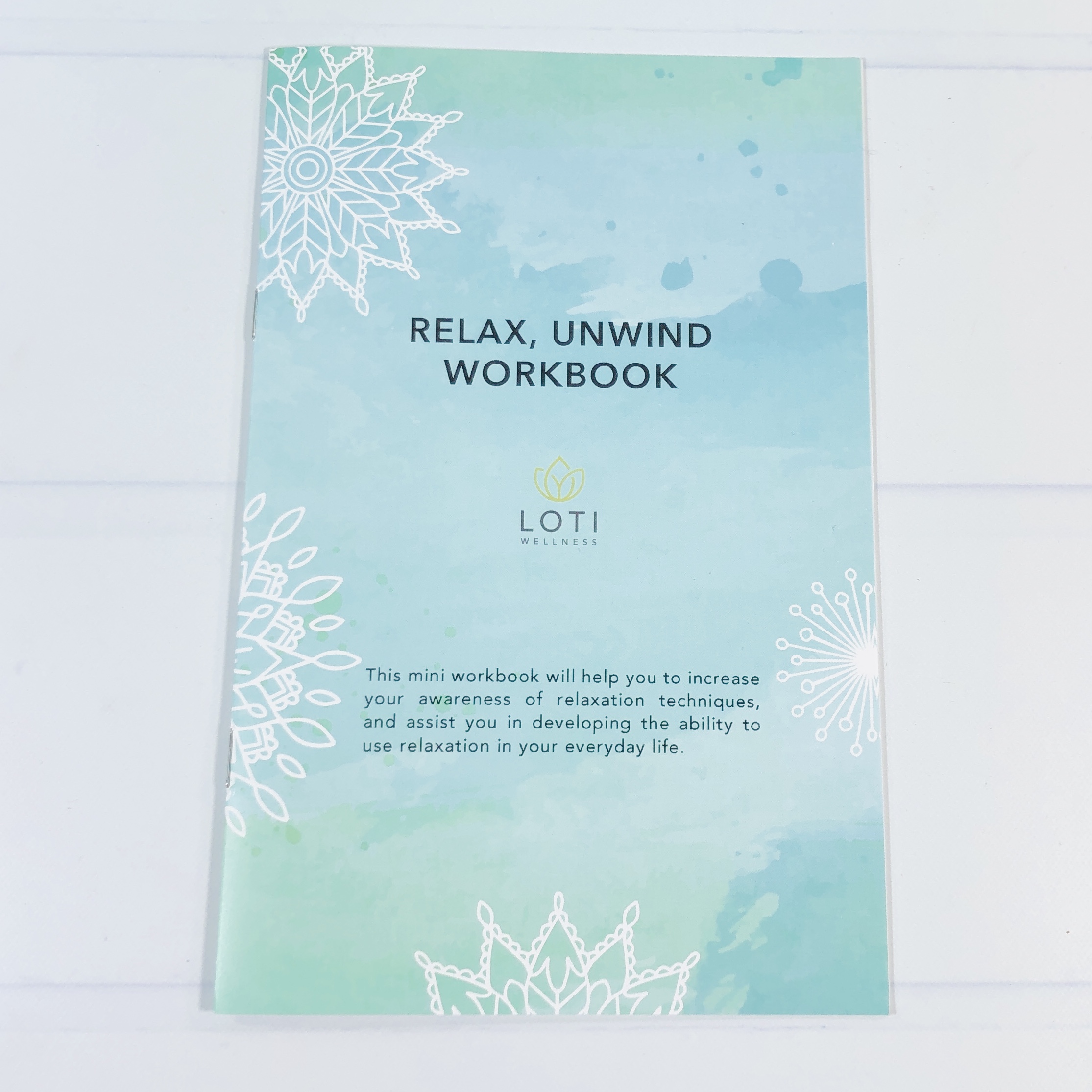 Next up was a RELAX, UNWIND Workbook ($10 listed value).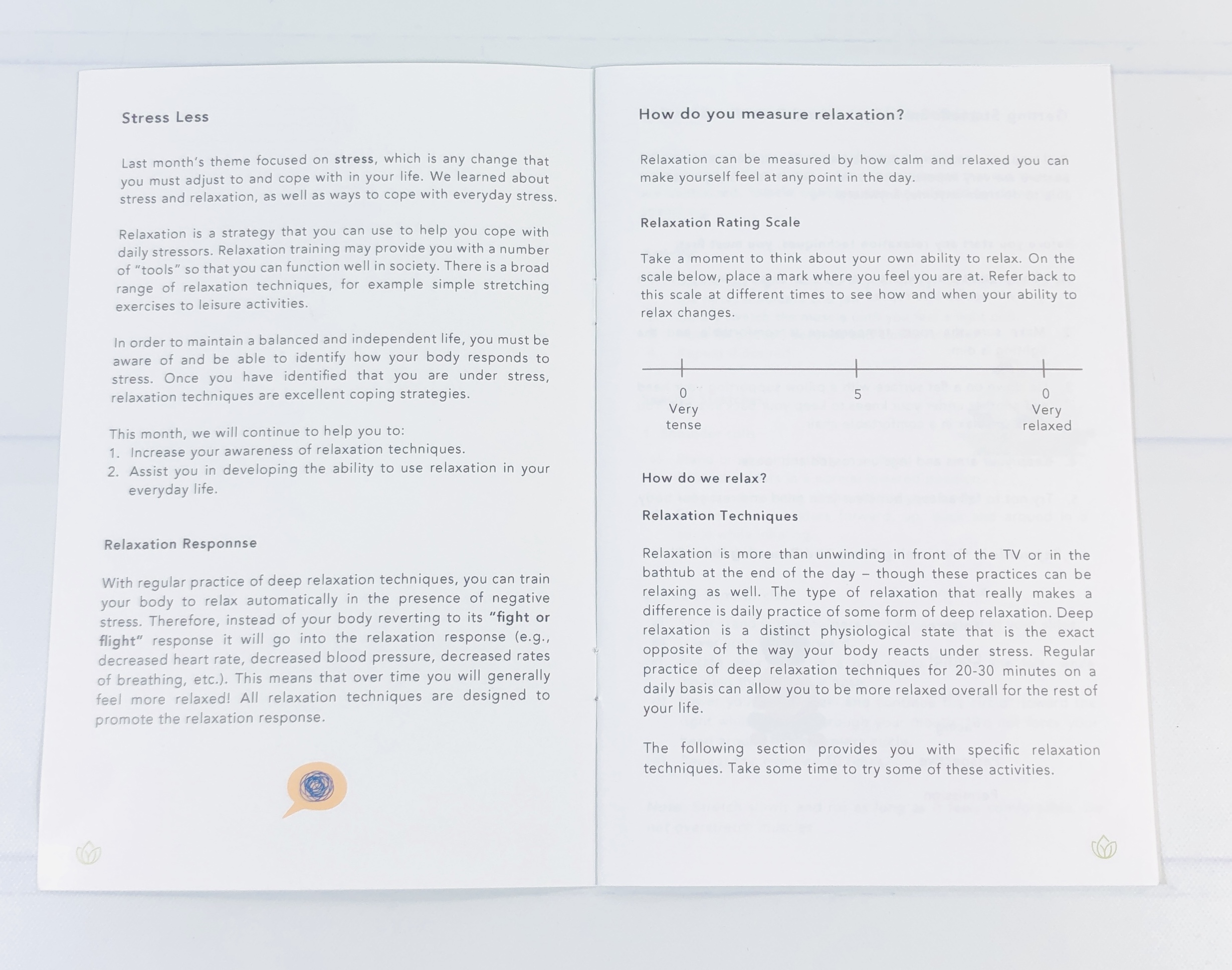 This month's focus was on how to stress less and describes some relaxation exercises.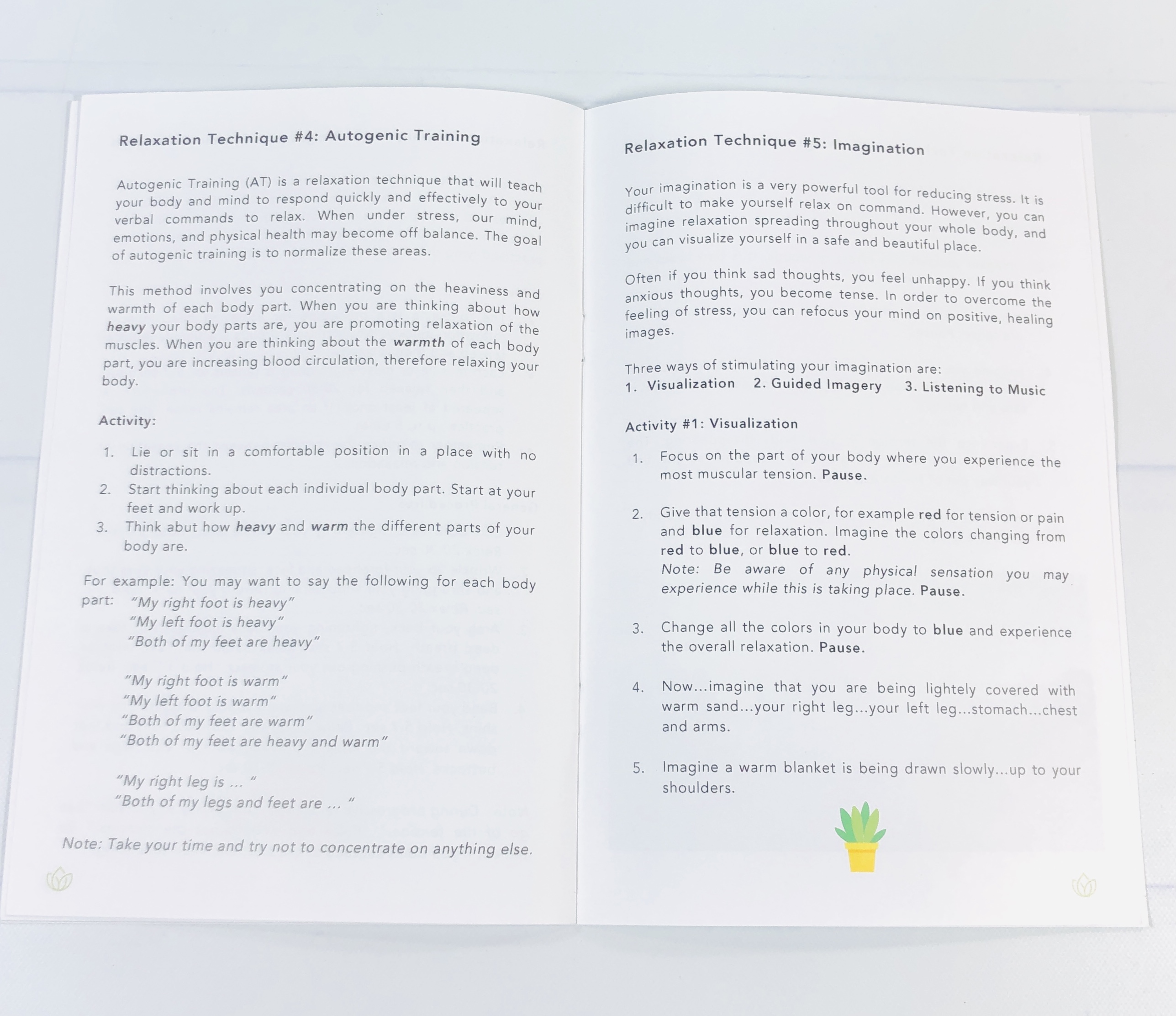 I've never heard of the term autogenic training but it sounds similar to cognitive behavior therapy. There were 10 pages in all and the booklet describes five different relaxation techniques.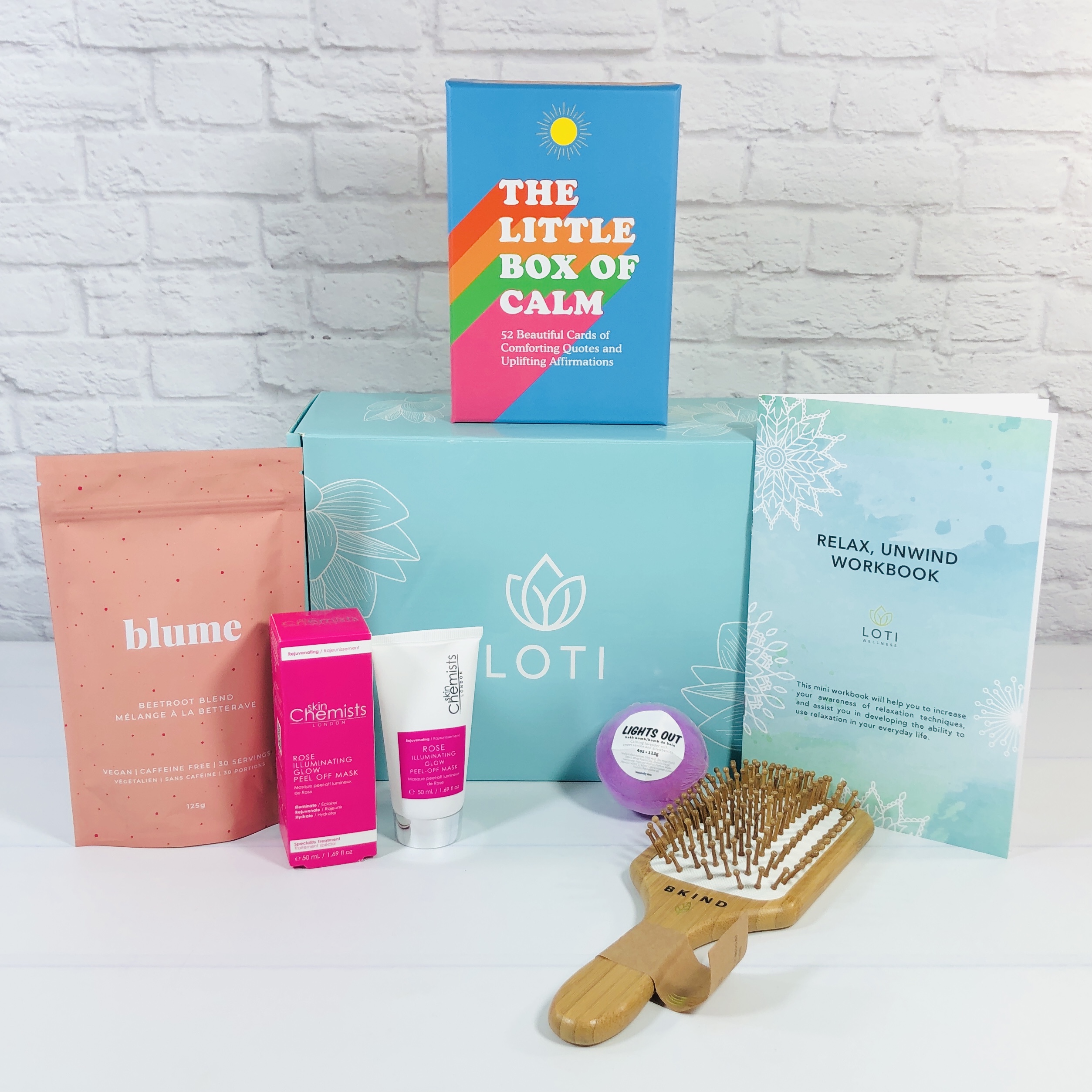 Everything in my box!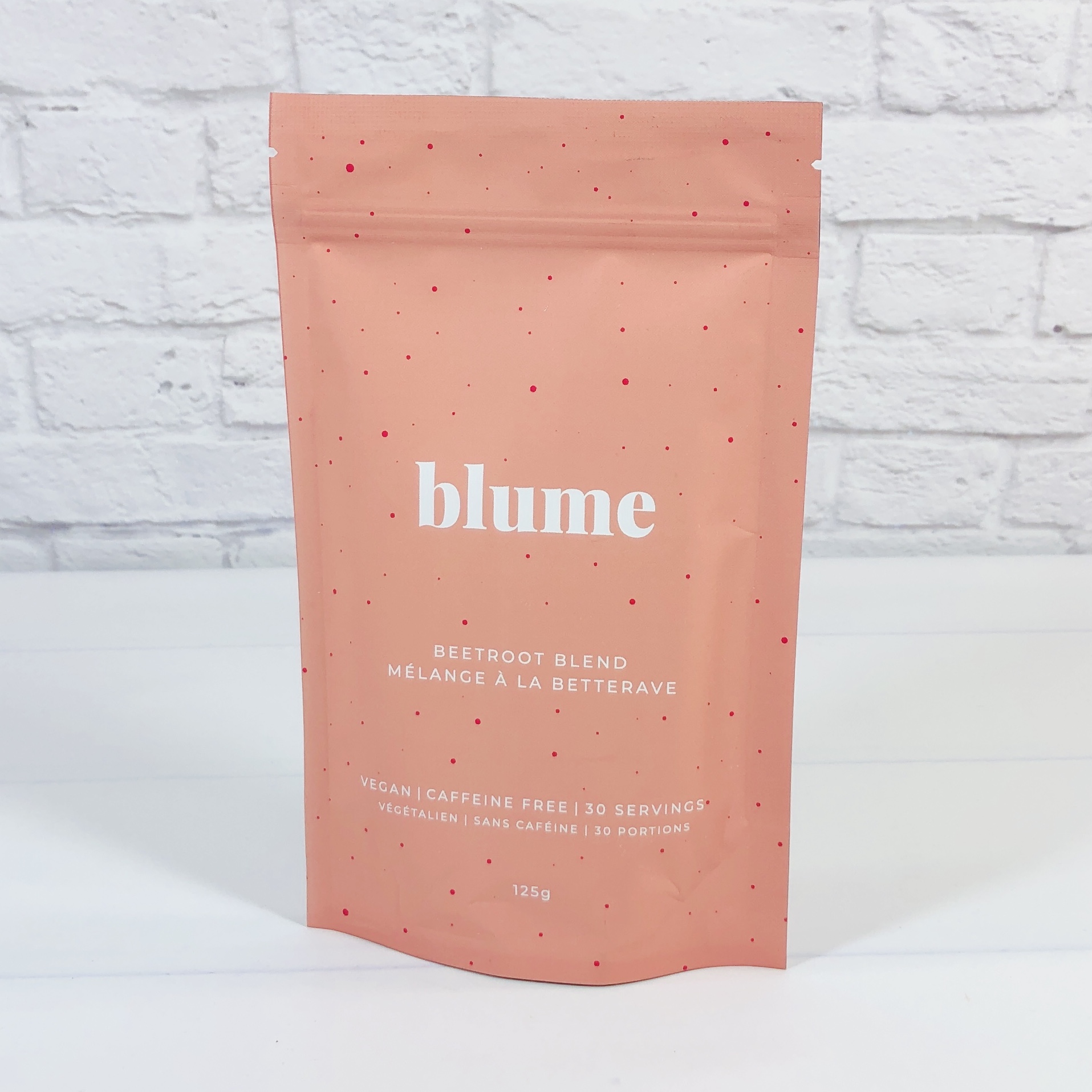 Blume Beetroot Blend ($20) I must say I have never heard of a beet latte before today! This is a product that can be turned into a hot or cold drink or it can be added to smoothies, energy balls, oatmeal, or whatever you would like!
I am already a fan of beets and I know that they are supposed to help the blood vessels relax, lowering blood pressure. The ingredients in this mix are organic beetroot powder, organic cinnamon, organic ginger, and organic cloves.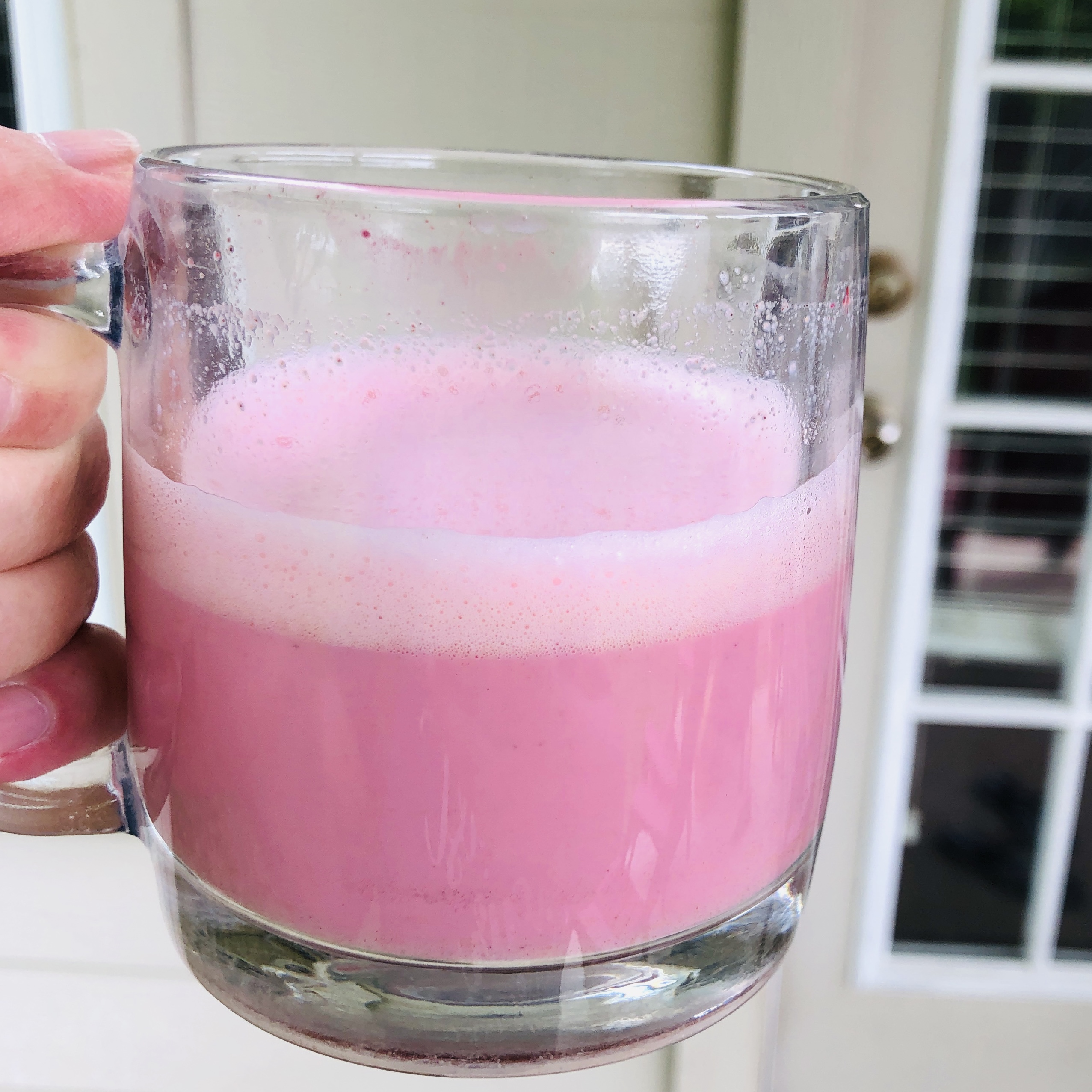 I tried this product two different ways. First, I added a spoonful to my morning smoothie and it helped the color look brighter and added a noticeable hint of spice. Next, I tried a latte, and this is a beet version of a turmeric-based golden latte. I heated up a bit of milk and added the powder, then whisked it with a mini whip. I also added a spoonful of honey. I was pleasantly surprised by how much I liked it, and it didn't taste like borscht. Again, it mainly tasted of the spices, which weren't overwhelming.
BKind Bamboo Hairbrush ($22) I don't have a cute brush like this, isn't it beautiful? It has a bamboo handle, which is a sustainable choice for wood because it grows so quickly.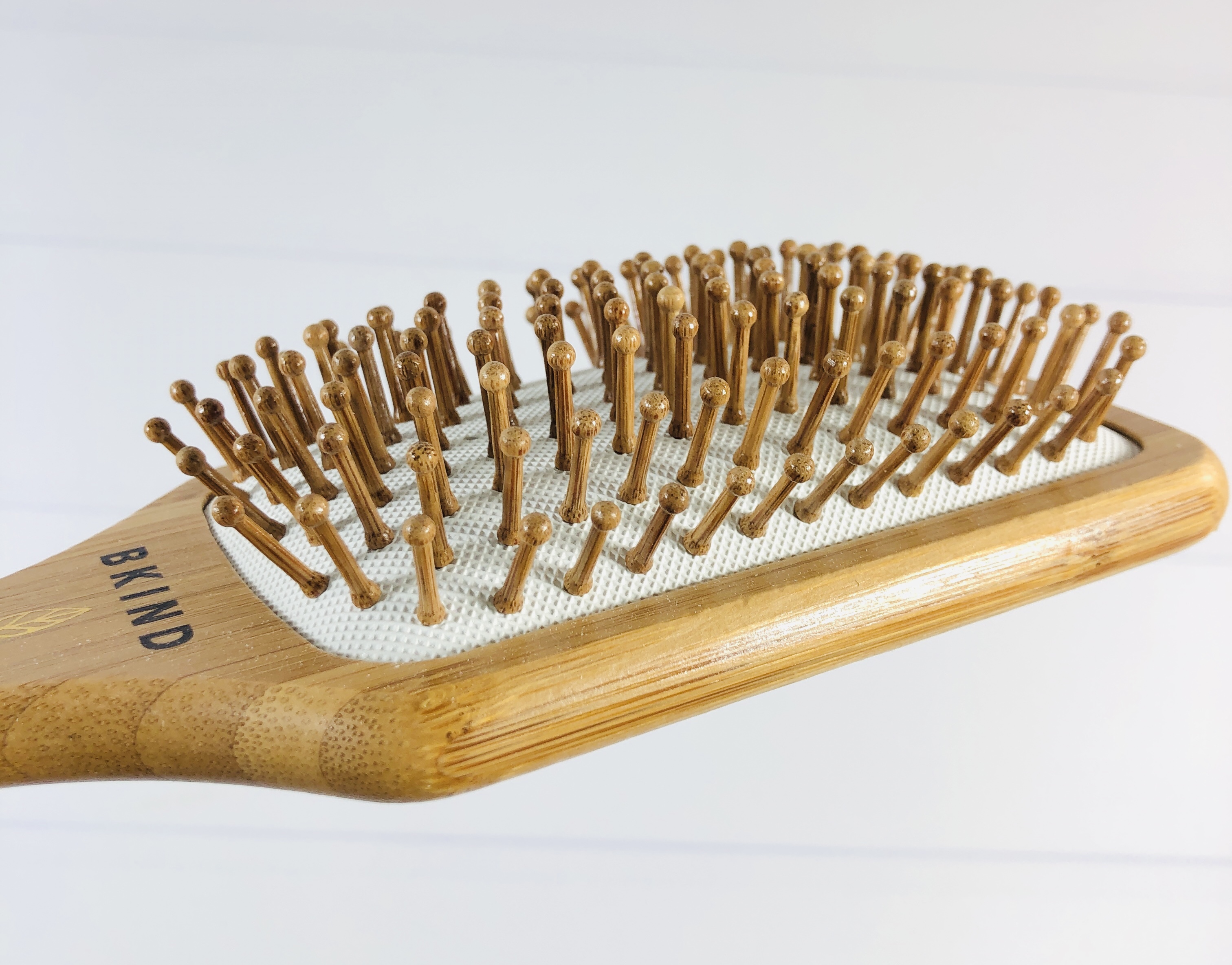 The nubby bristles are like mini massagers for your scalp! The wide bristles are supposed to easily glide through hair, which may lead to less breakage. My hair is so fine that it barely feels like anything when I use it, well, except for those mini massagers, they are so nice.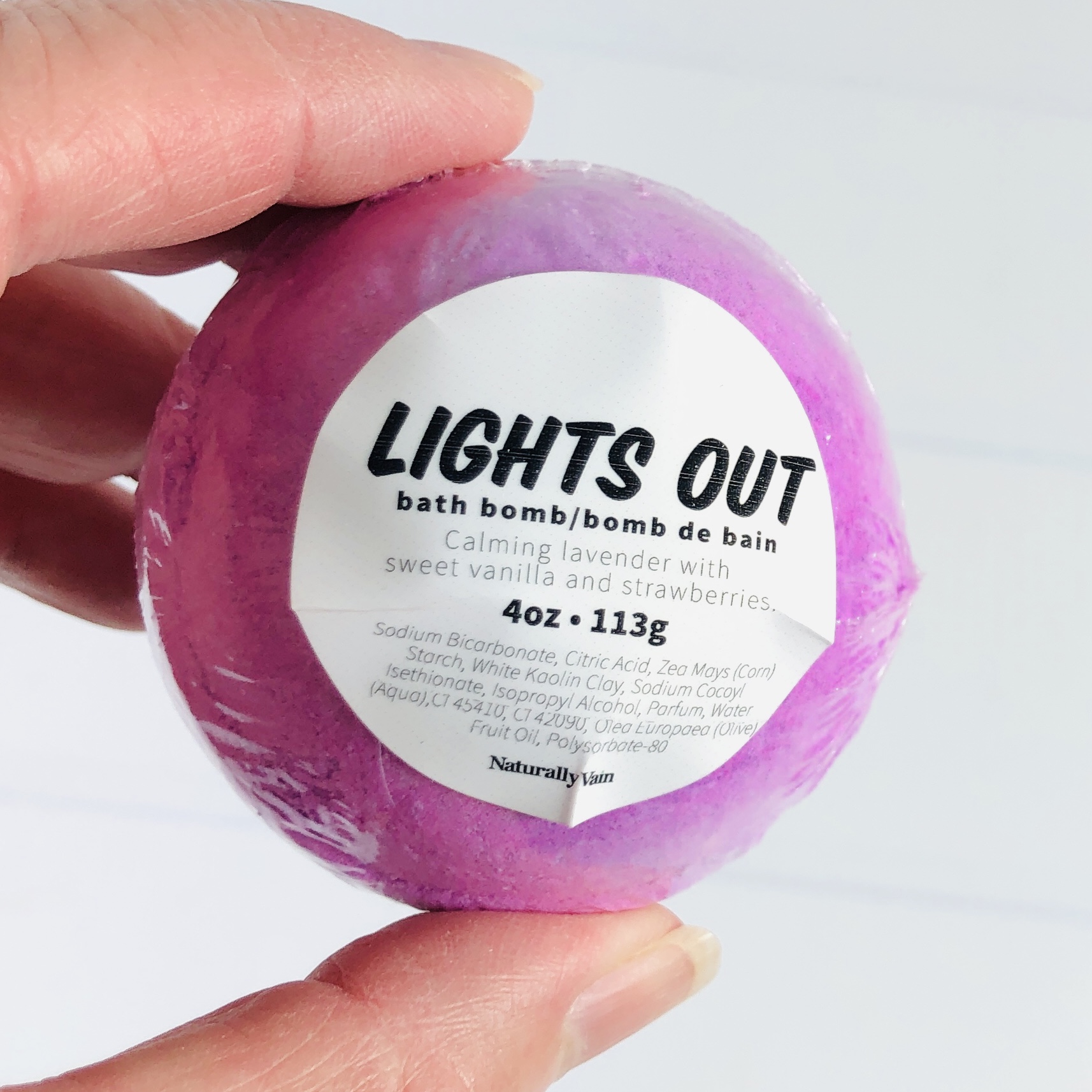 Naturally Vain Lights Out Bath Bomb ($7 CAD, $5.59 USD) A soak in a tub while lovely scents waft around your self can be super relaxing! It's a great way to destress at the end of the day.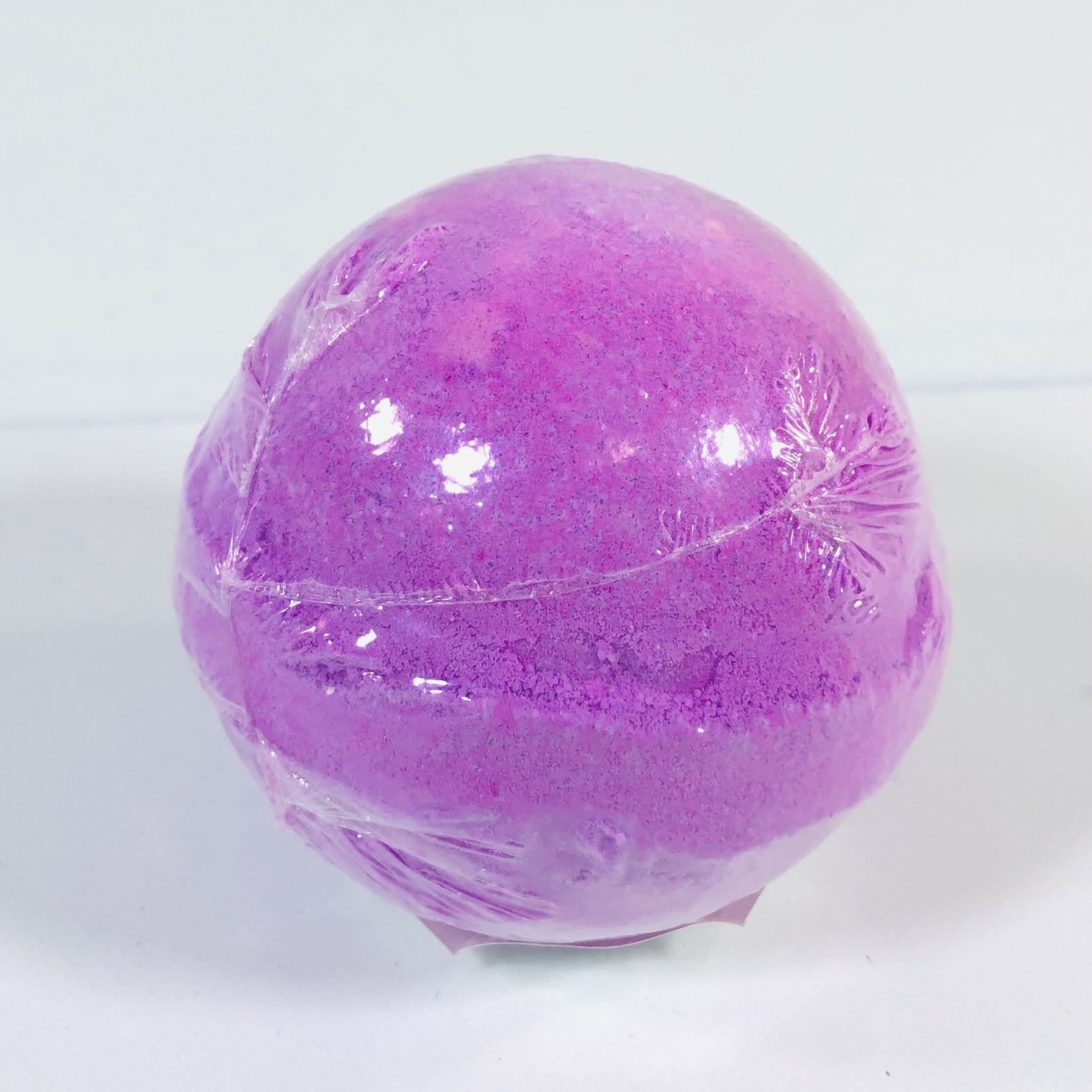 This bath bomb has a sweet lavender/vanilla/strawberry scent and for some reason it transported me back to the time I used to go dancing and the fog machine kicked out some sweet, berry scented haze and this is what it smelled like!
Skin Chemists Rose Illuminating Glow Peel Off Mask ($43) is a peel-off mask, which I used to enjoy when I was younger but pass along to friends or family now that my skin is dry. I did put some on my hand and can tell you that it is pink and sparkly and has a rather strong floral fragrance.
The first ingredient is water and then it's followed by two drying alcohols plus glycerin. The mask is supposed to "target dull, dehydrated and rough skin" and leave the face brighter. I'm not sure why it has the word rose in its name, maybe because of the color? I didn't see rose listed in the ingredients.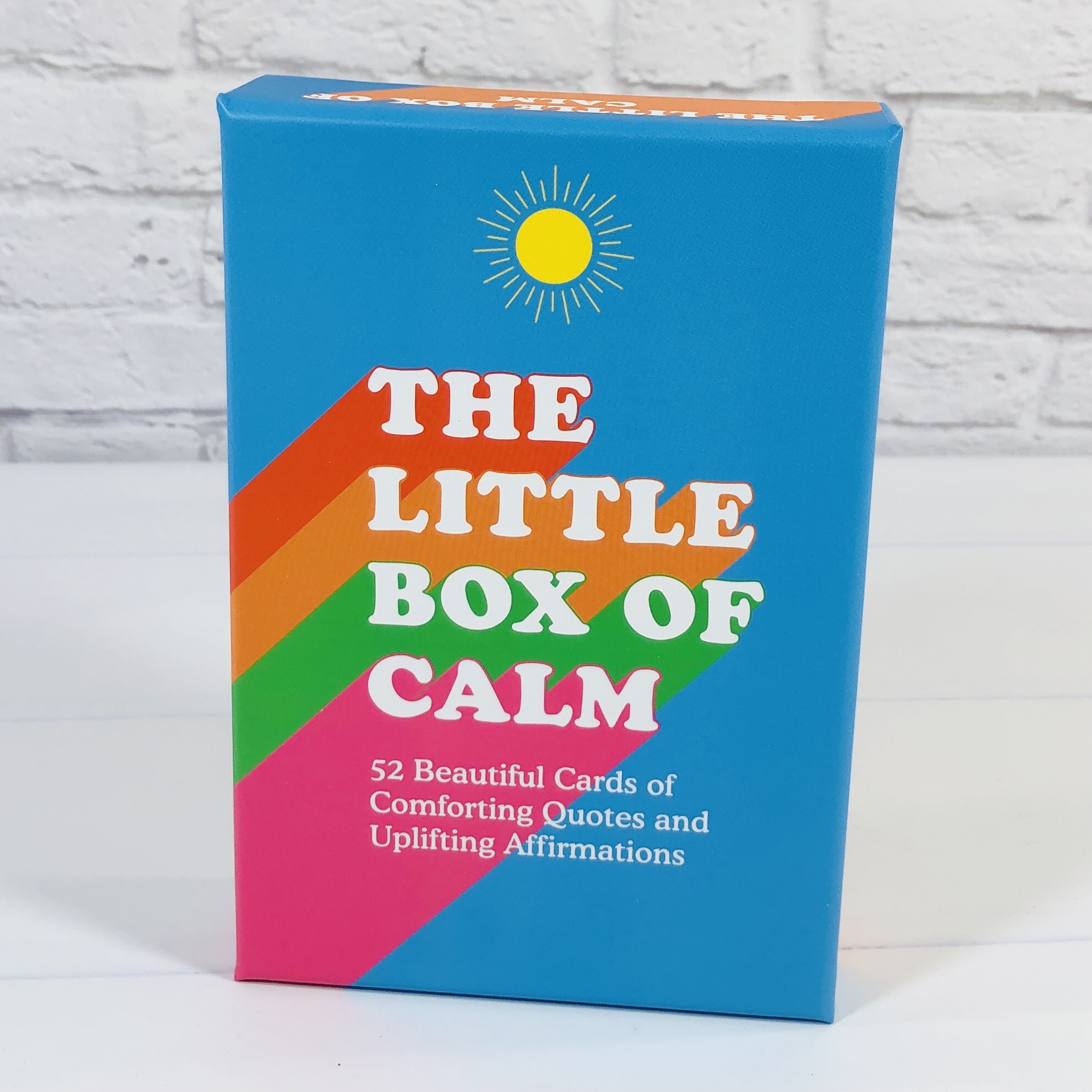 The Little Box of Calm: 52 Beautiful Cards of Comforting Quotes & Uplifting Affirmations ($16.99) is a box of uplifting posts to place on your desk or somewhere you can see them every day.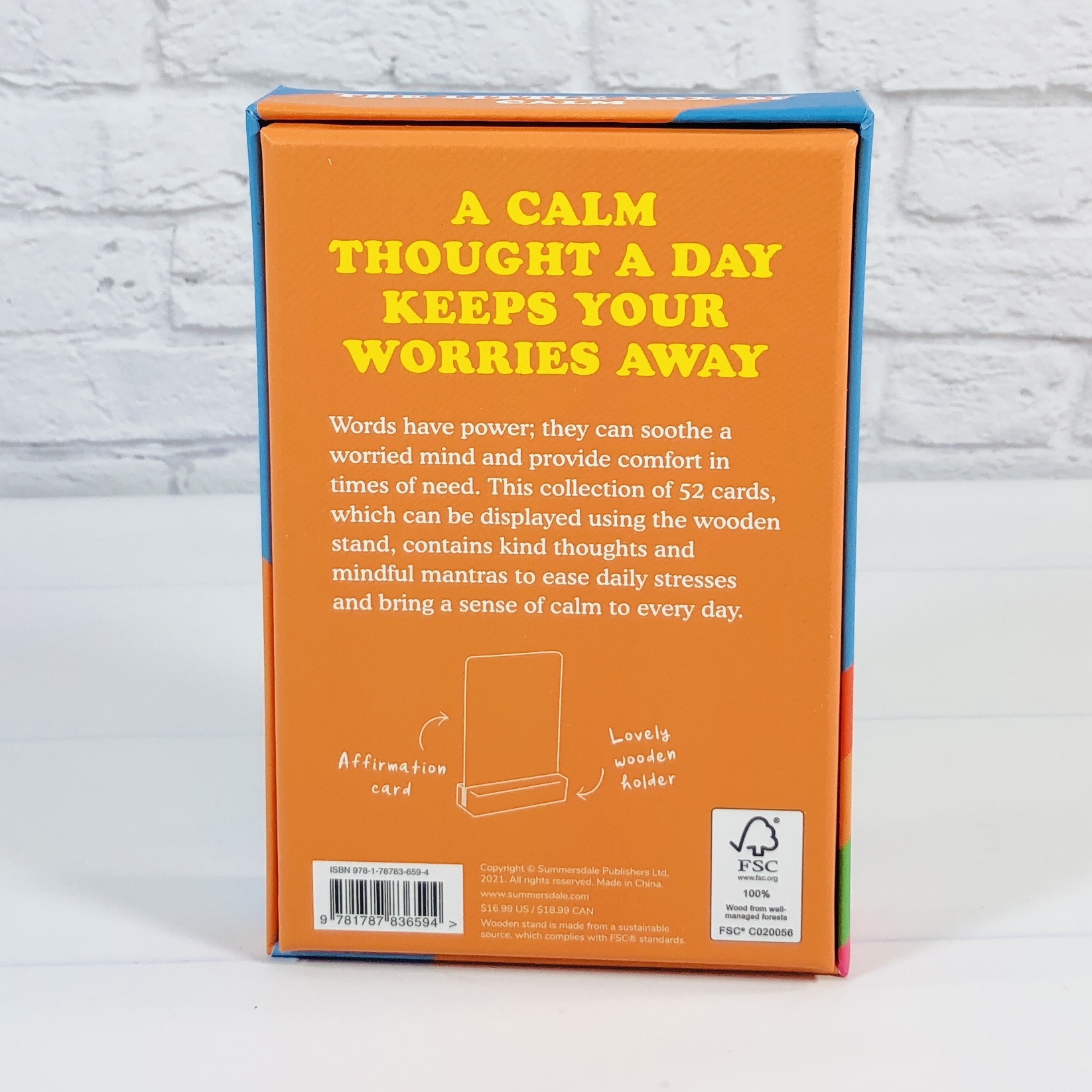 The back of the box told me that this would have a wood block to display the cards so I could see it throughout the day, and I think I will stop, take a deep breath, and read the affirmation to bring a sense of peace to my busy day.
There are 52 cards, so I can use a different card every day and start again on day 53, or I can pick a new one every week to provide a focus for the next 7 days. The cards are 3.25″ x 4.5″. I just got a new desk so this is a lovely addition to my personal space.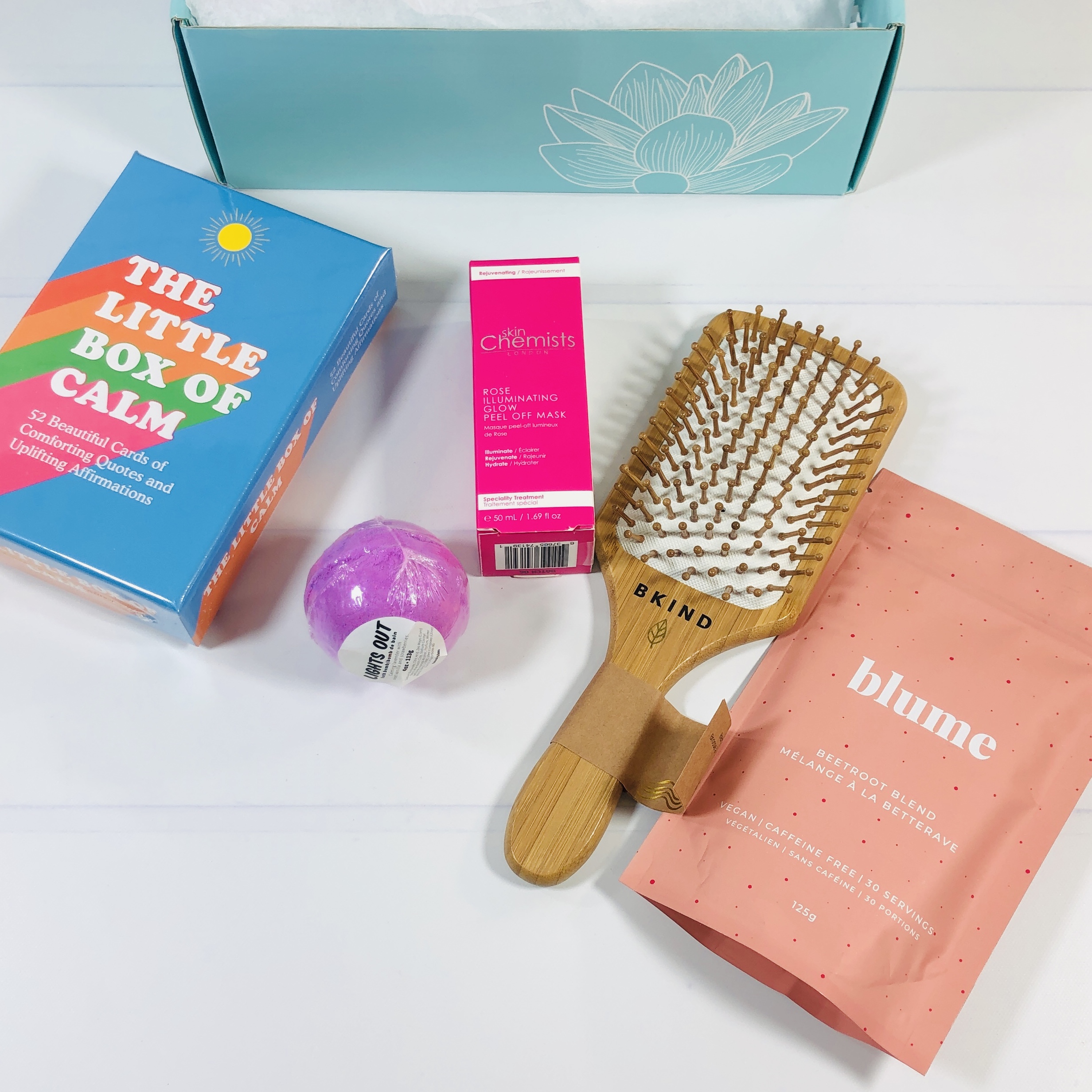 I was impressed, as always, by my monthly box of self-care items from Loti! I love to relax and unwind and here I found a whole box of items to help me do just that. The Little Box of Calm cards will look lovely on my new desk and give me a new focal point each week. The brush is so luxurious and gives my scalp a mini massage each time I use it. I think my daughter will enjoy the mask, and the bath bomb smells amazing. The beet latte mix was surprisingly my favorite item, I couldn't believe how good it tasted, plus, it's pink!
What do you think of this self-care subscription?