Inku Crate is a monthly paper and stationery subscription box from Japan Crate. You can get this cute kawaii box for $35.95 per month, and there's also an option to get a 3-month, 6-month, or 12-month prepaid subscription. Each month, the box includes a selection of 6-8 Japanese stationery items like notebooks, planners,  pencils, pens, markers, stickers, office supplies, and even origami paper and other fun accessories.
DEAL: Get $3 off on your first box! Use this link and coupon code HELLO.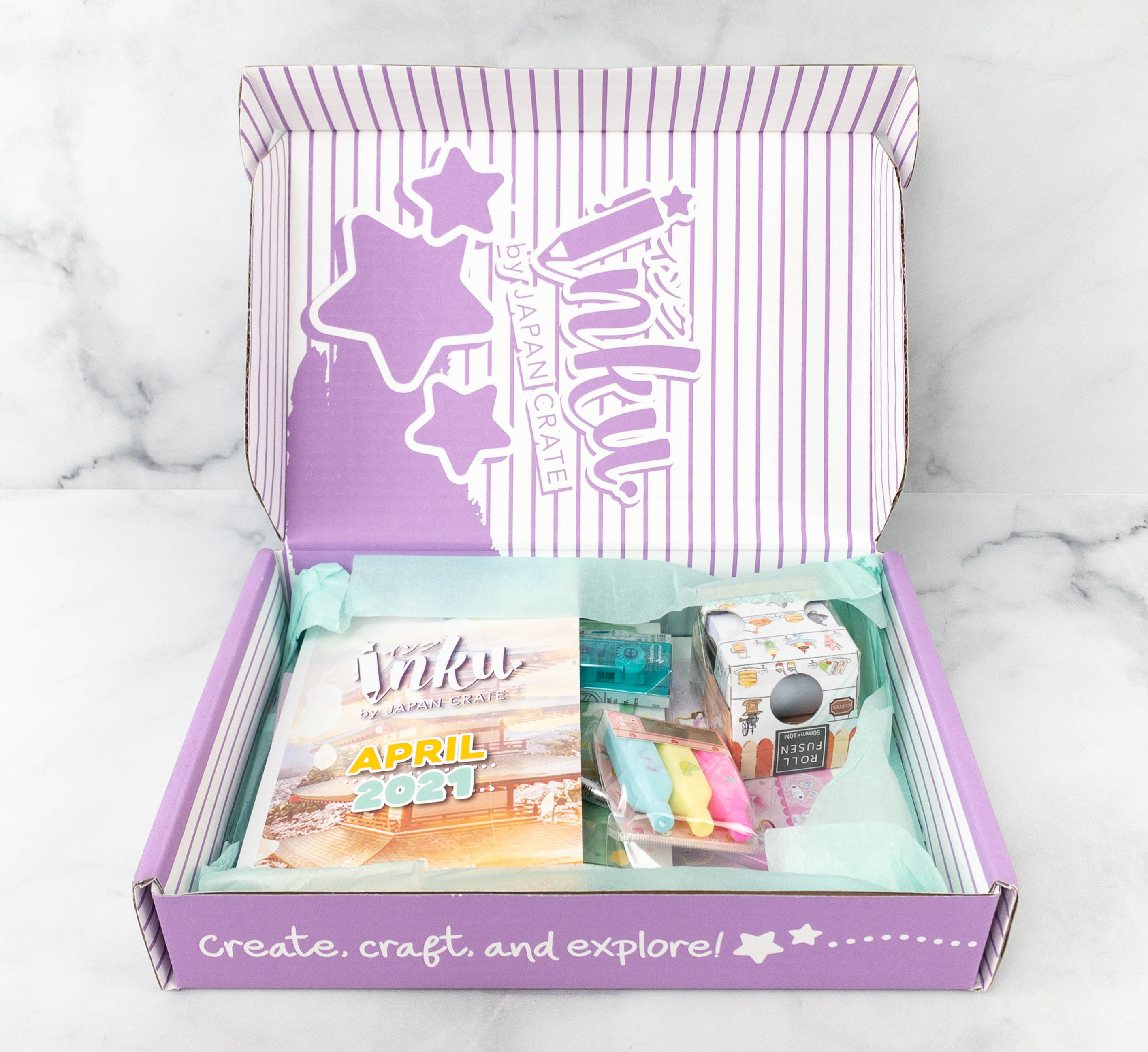 Everything fits in this small box!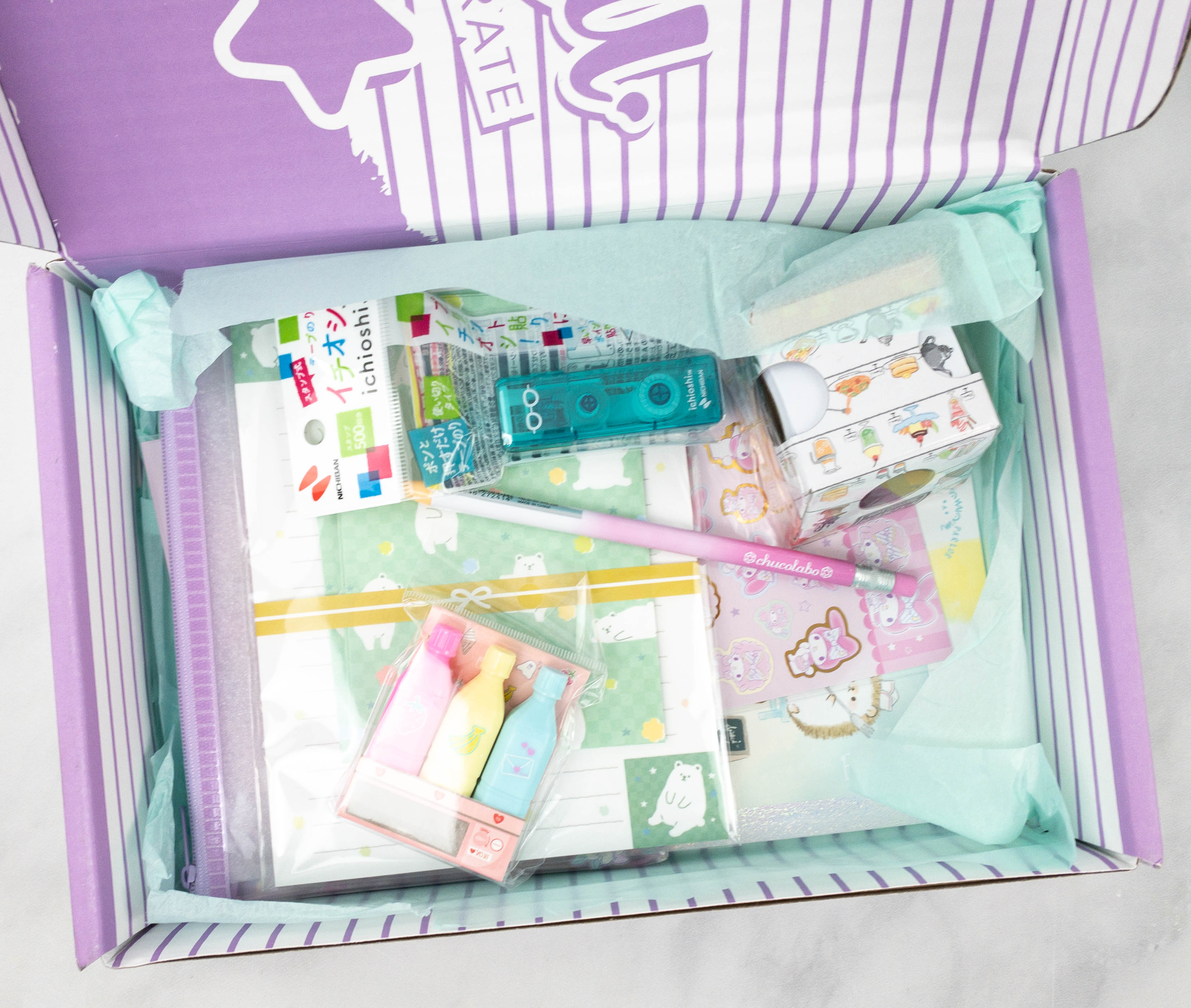 The stationery items were wrapped in tissue paper. Some even came in their original packaging.
The box also includes a booklet.
At the back is an ad for Sugoi Mart!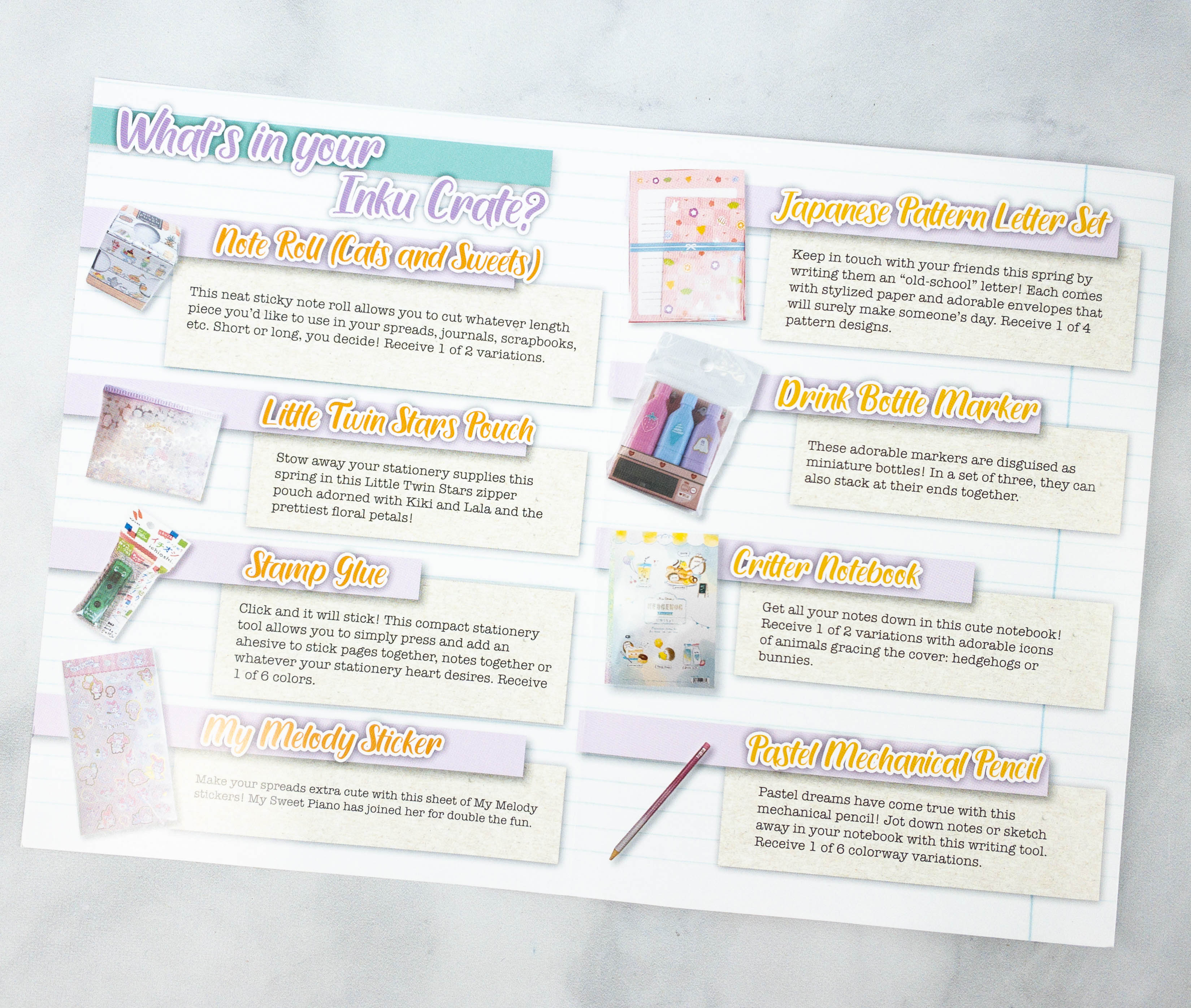 Inside the booklet is a list of all the items in the box, plus a brief description for each of them.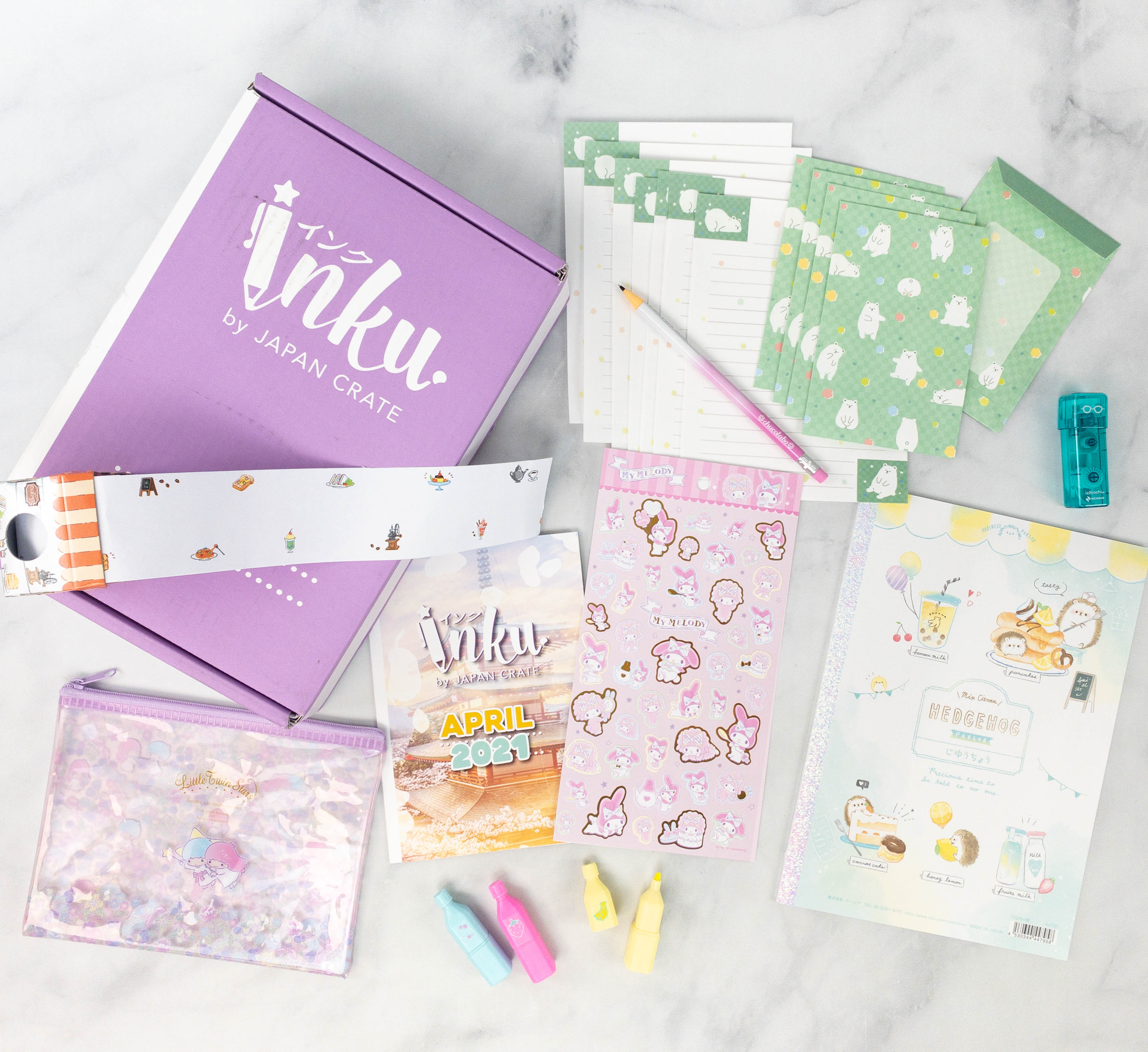 Everything in my box!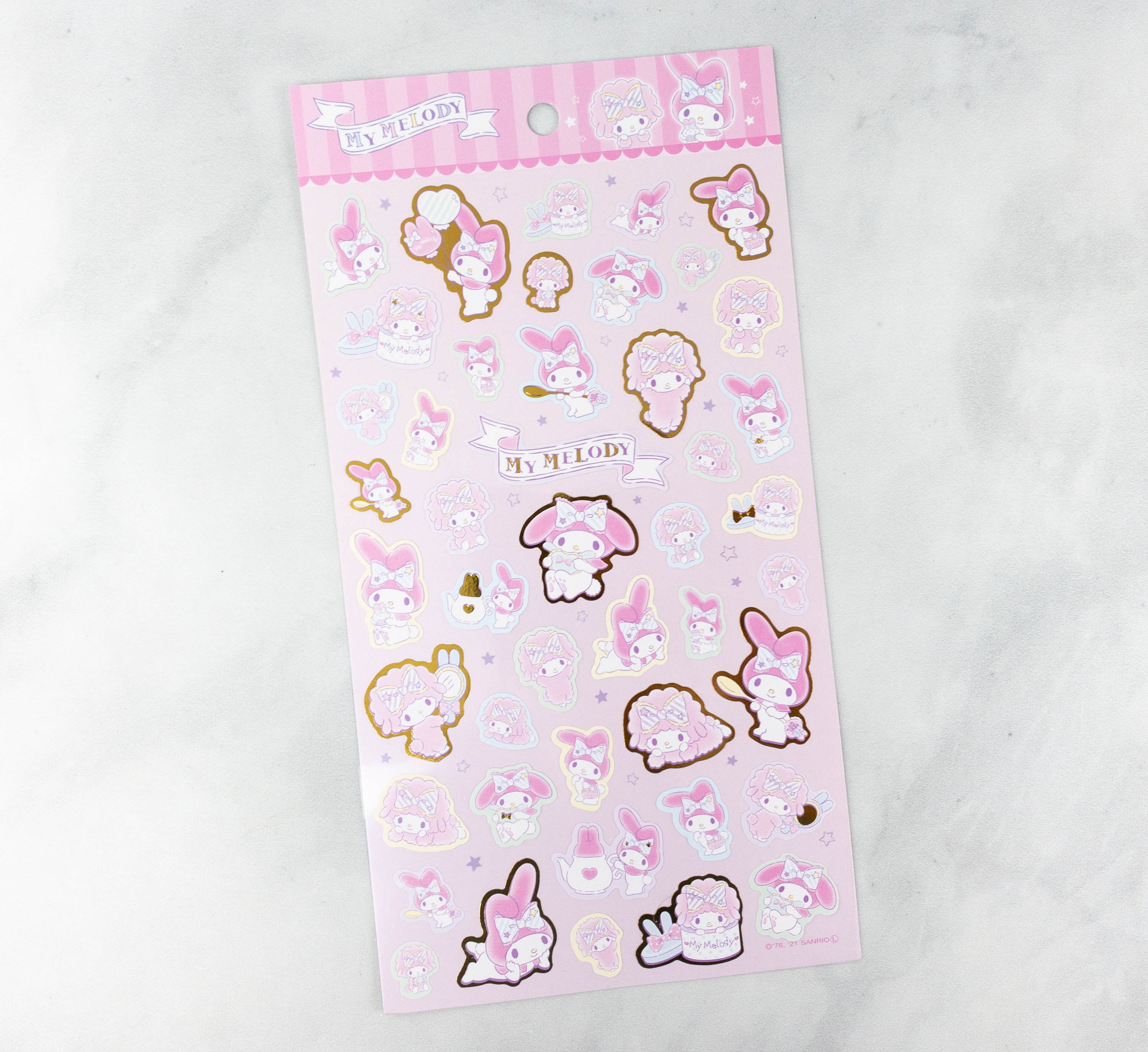 My Melody Sticker. It's a cute My Melody sticker sheet that features My Melody in different poses and outfits!
Some of the stickers even have gold foil details that make them stand out. These are great for journals and planners, as well as scrapbooks and other craft projects.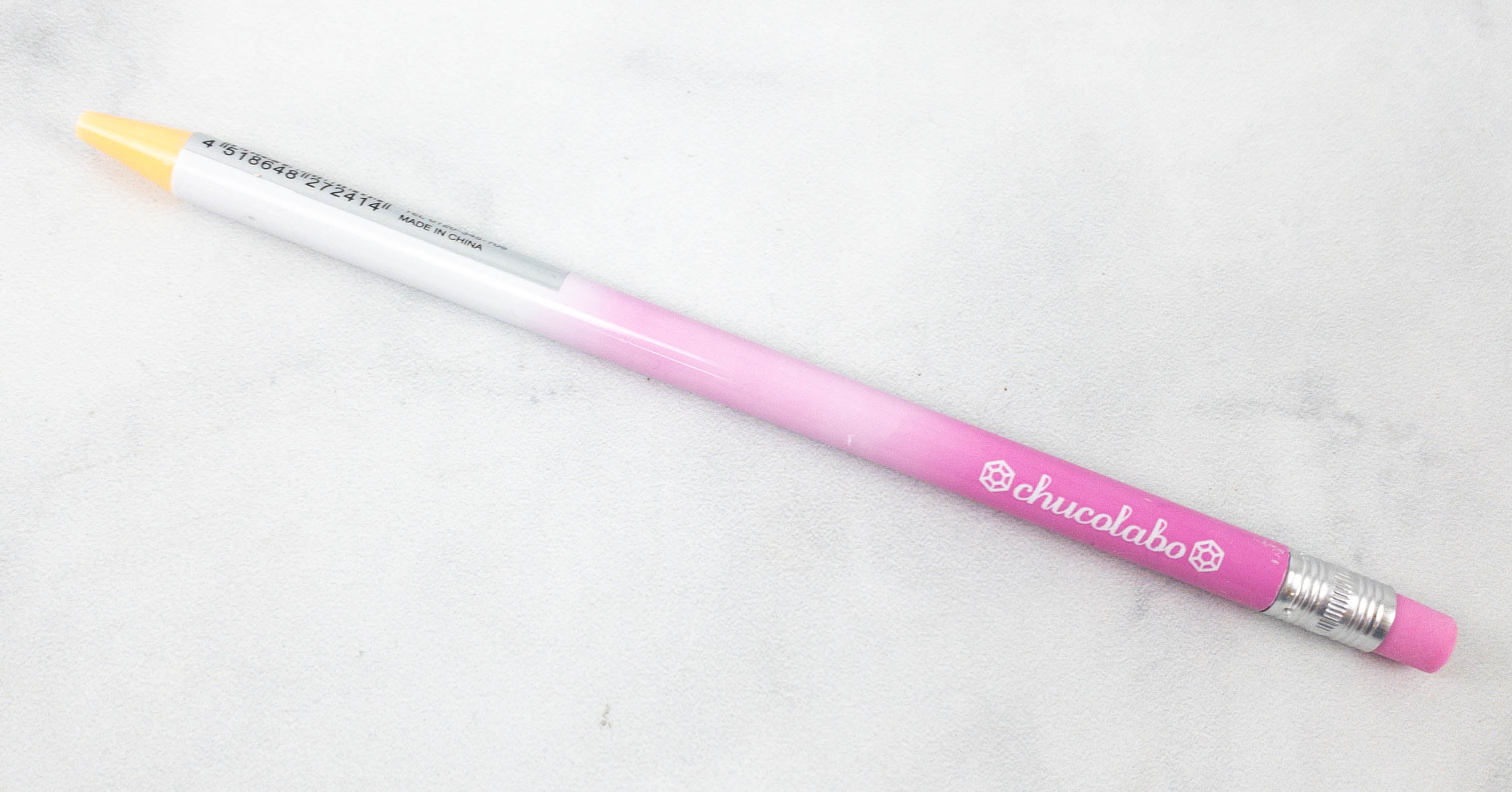 Pastel Mechanical Pencil. Here's another cute item in pink, an ombre mechanical pencil. It saves my time from sharpening, and it has its own little eraser just like any normal pencil does. Other subscribers might receive the pencil in other colors.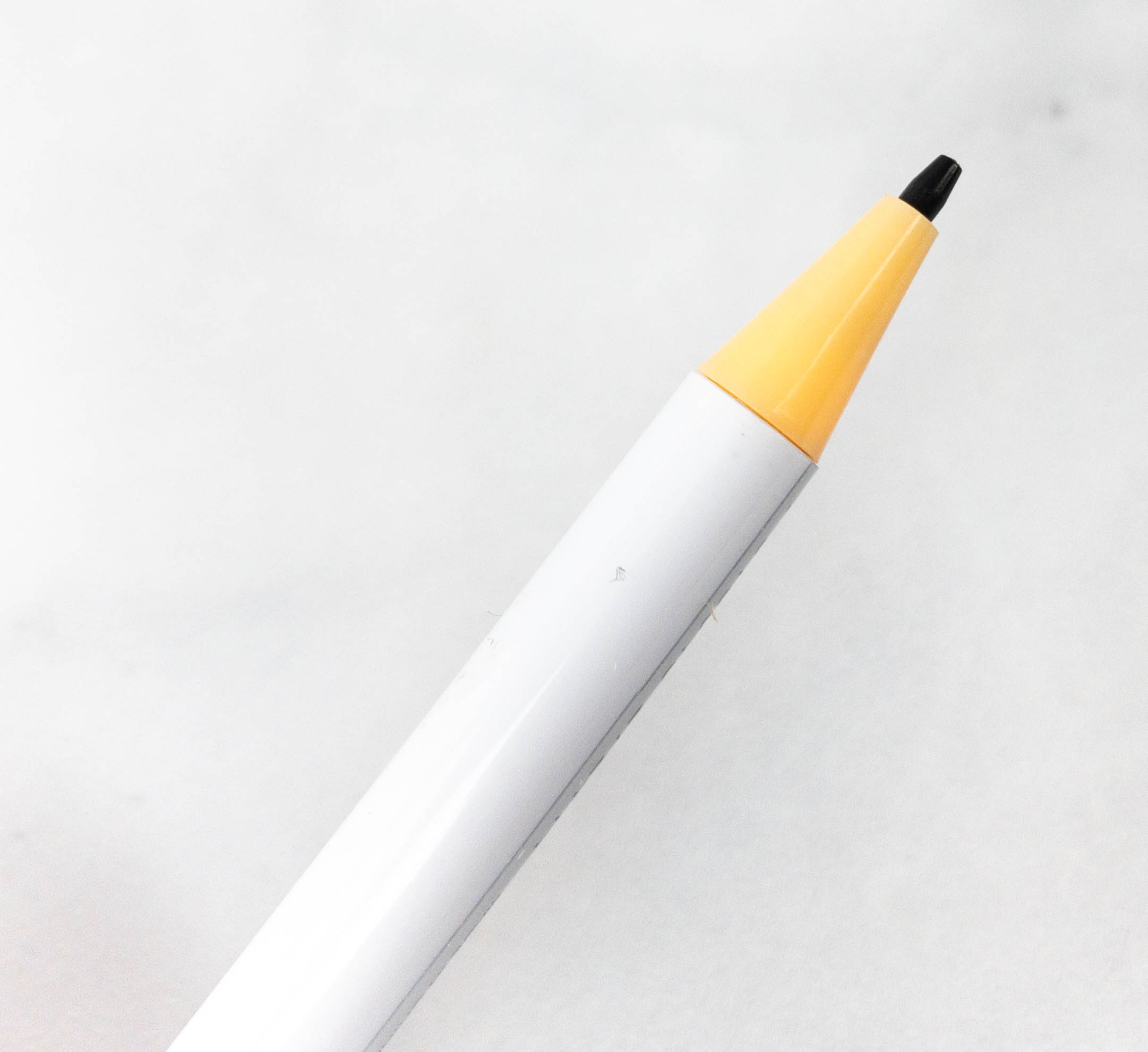 It has a yellow tip that looks like an actual pencil. I like this because it's very convenient to use. Just make sure you don't get much of the lead out as it tends to break easily if too much has been pushed out. The right amount will enable you to write and draw neatly on any piece of paper!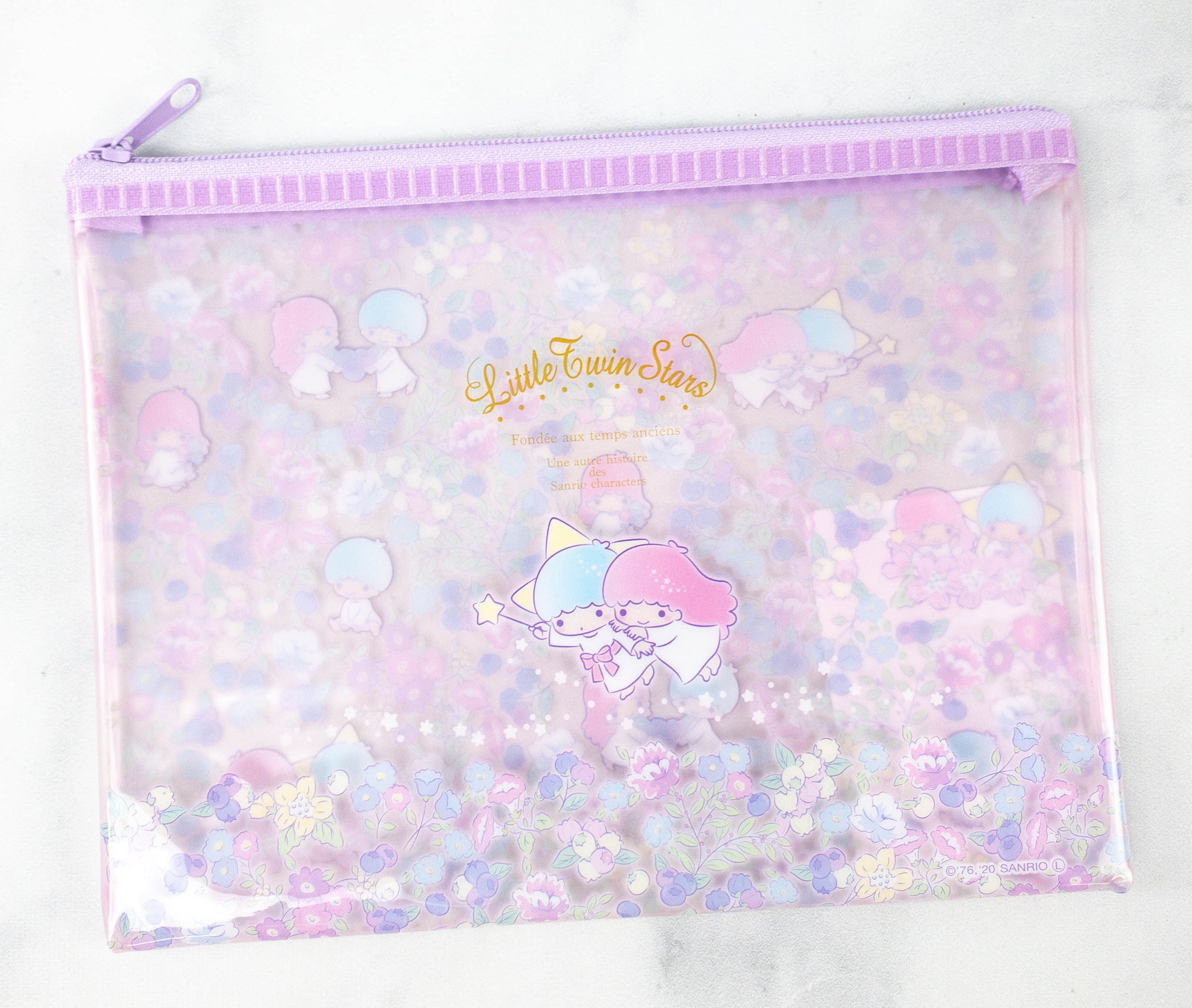 Little Twin Stars Zipper Pouch. For organizing my newly acquired stationery, here's a pouch featuring the Little Twin Stars. It looks almost holographic because of the colors used on the print, but the base is actually see-through. The lavender zipper also matches the prints well.
The design features The Little Twin Stars in different poses! My favorite is the one where they're gathering some blueberries. That's just so cute!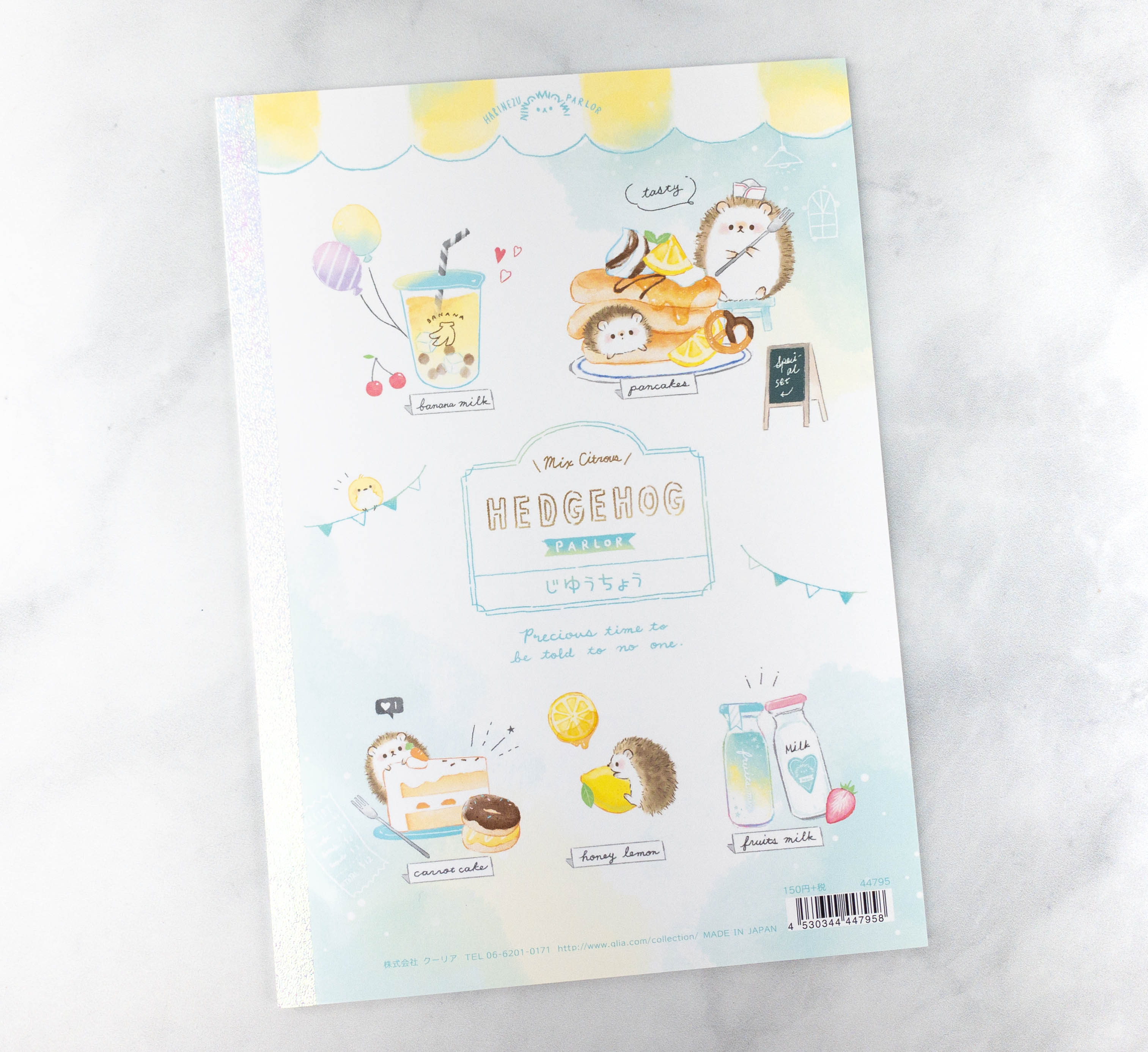 Critter Notebook. Subscribers will receive either a bunny or hedgehog notebook. I received the latter! I can't get enough of kawaii notebooks from Japan and this one isn't an exception!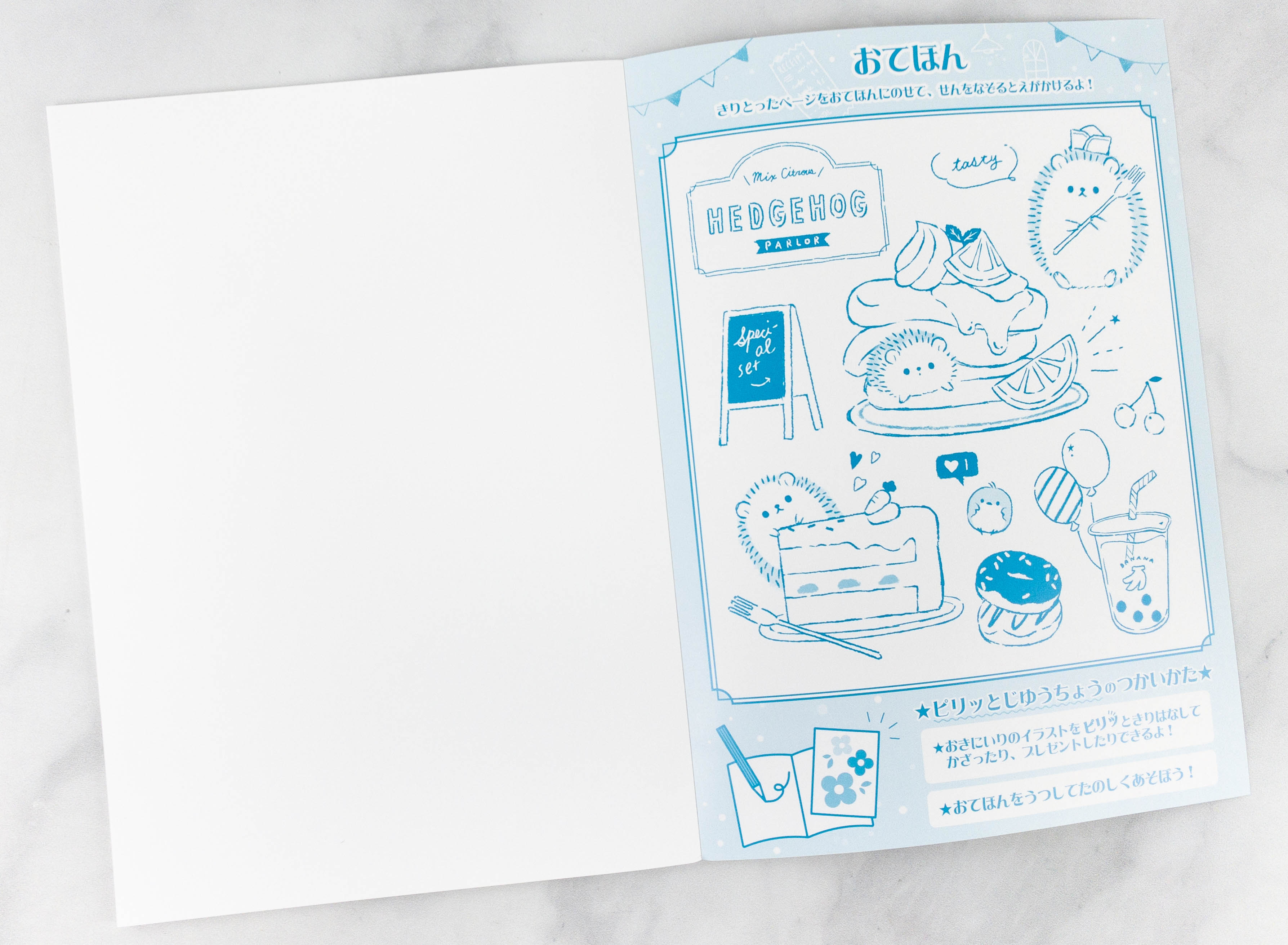 The front page also has cute hedgehog prints in blue. The hedgehogs are munching on desserts! At the upper right, the hedgehog is even holding a fork, looking like it's ready to dig in!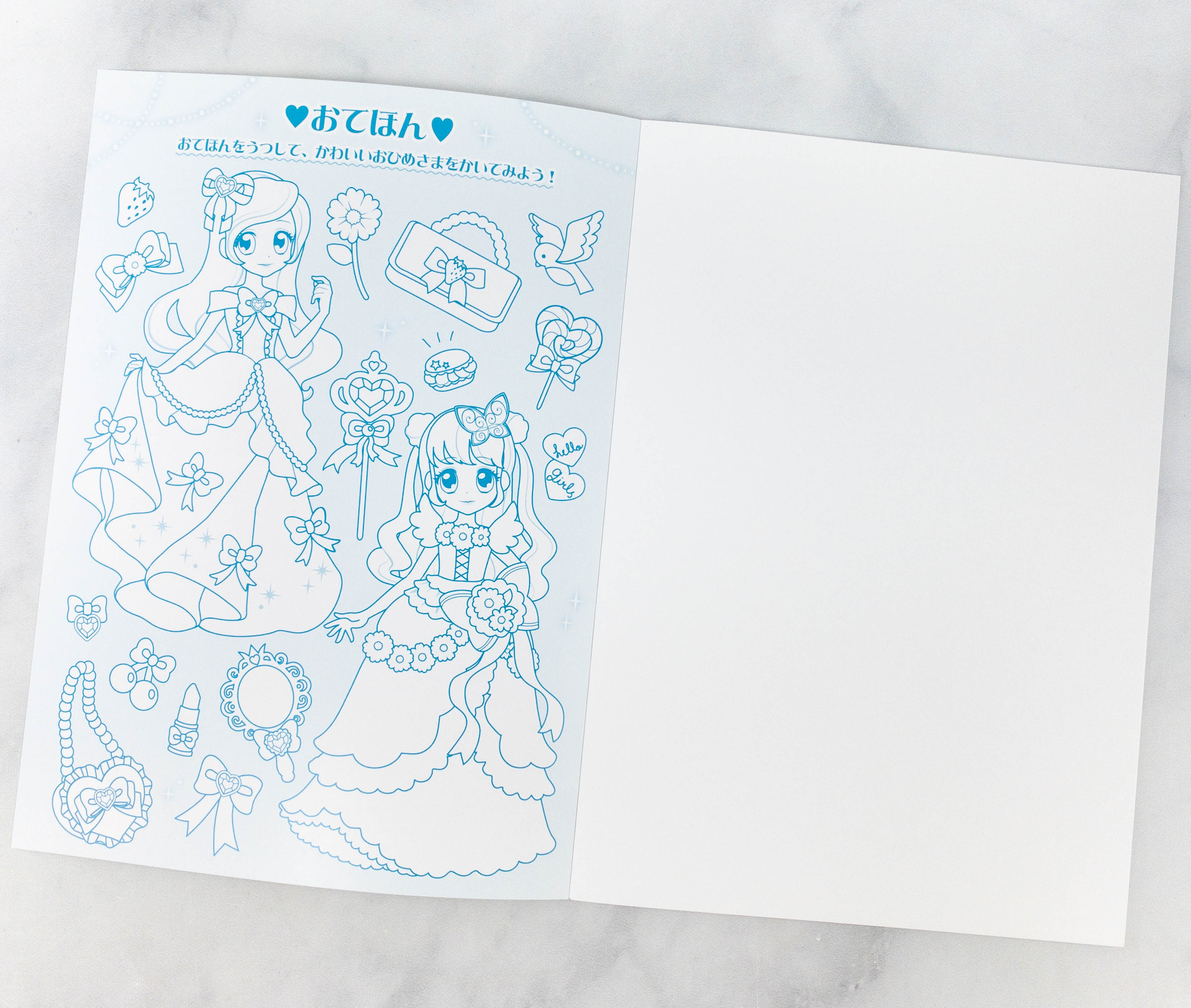 Even the last page has adorable illustrations and this time, it features two girls wearing pretty dresses!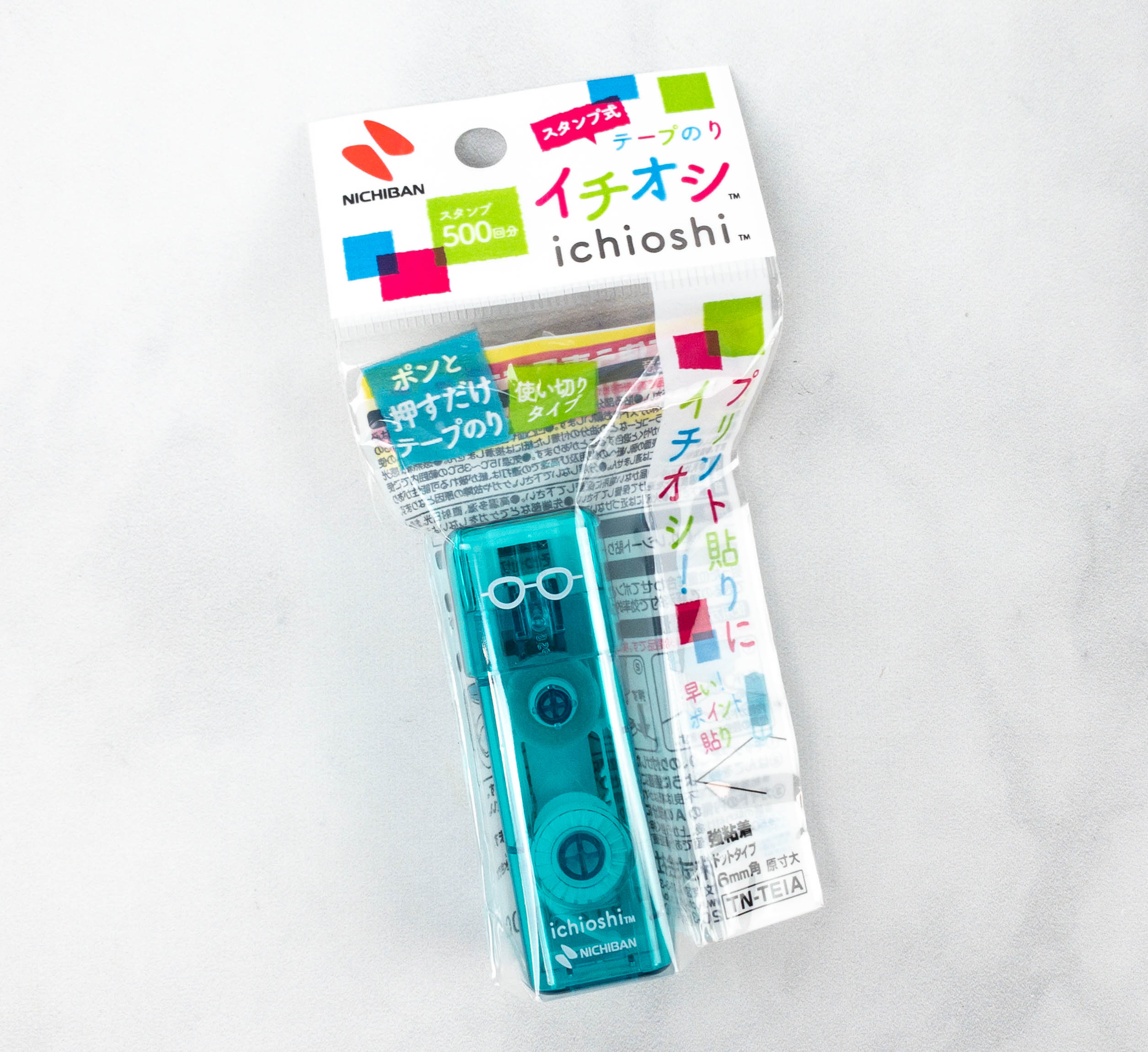 Stamp Glue. This stamping glue is such an amazing tool! Because of it, I never have to worry about using a messy, wet glue and the drying time it requires.
Subscribers will receive 1 out of 6 colors, and mine is blue! It's small and handy enough to bring with me wherever I go.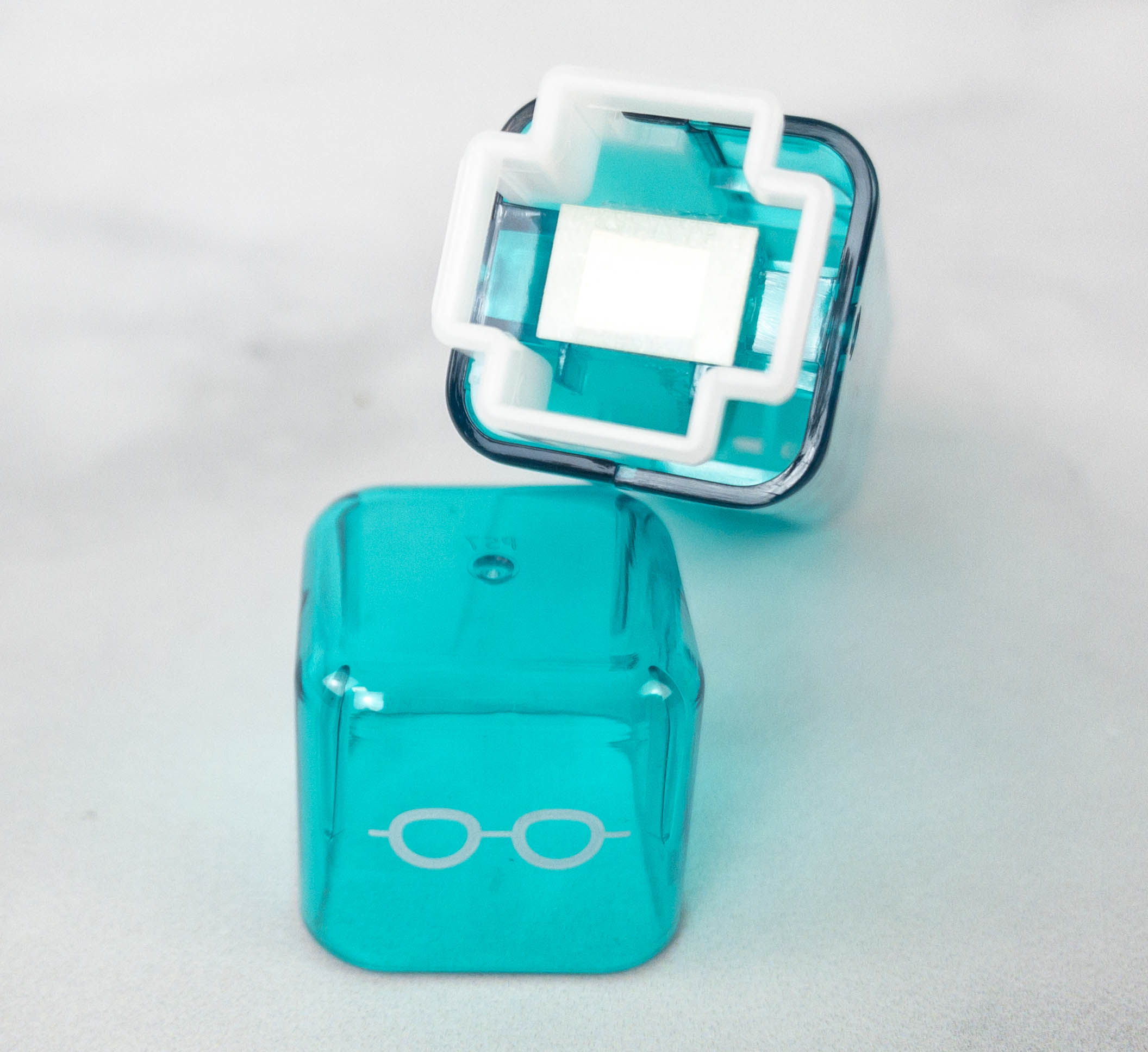 Simply stamp this on the desired area (on your notebook, planner, or journal), then place the item on top of the stamp (like a piece of paper or a photo print) and put a bit of pressure to let it stick properly. It's really convenient!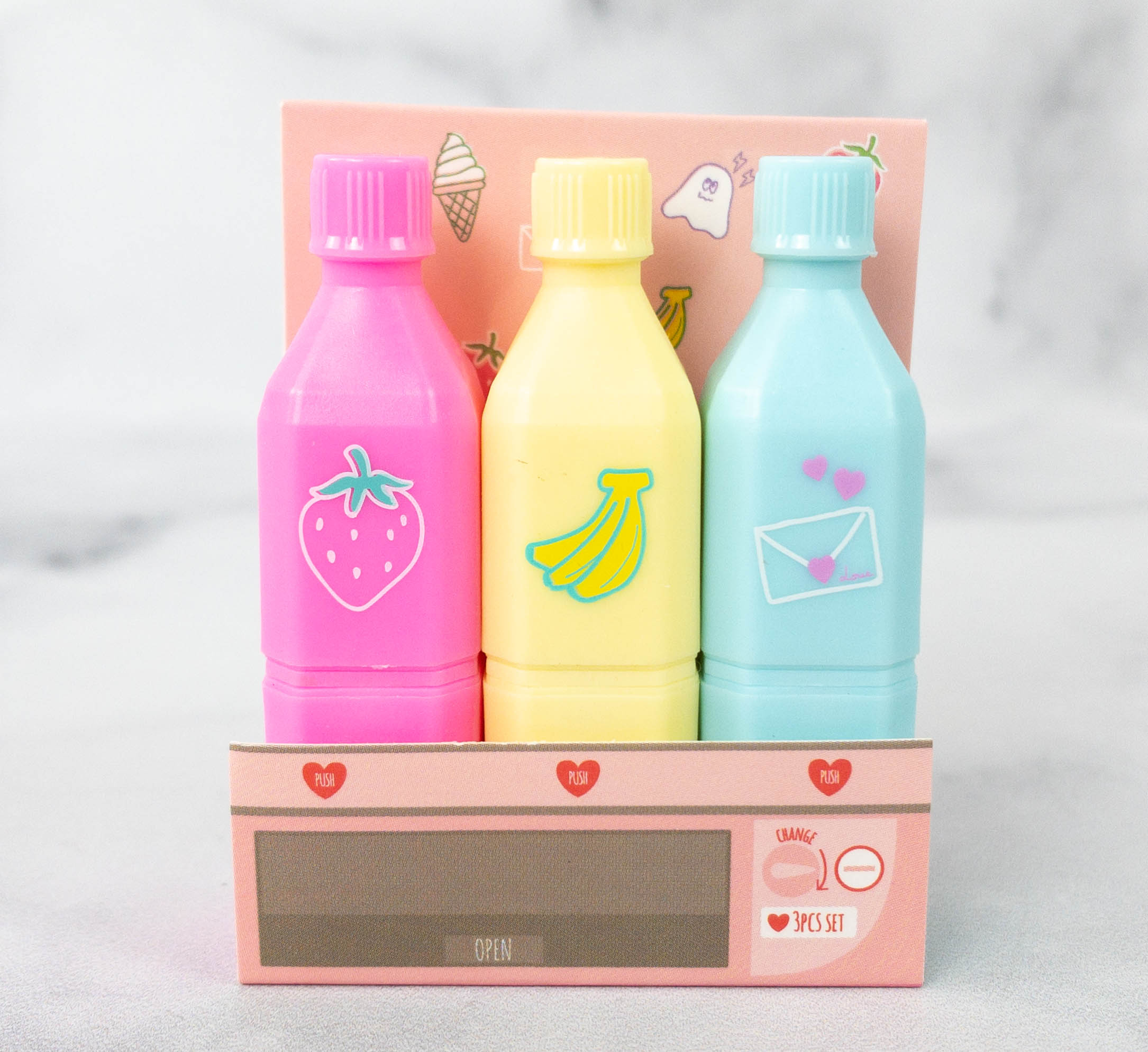 Drink Bottle Marker. It's a set of 3 markers in pink, yellow, and blue!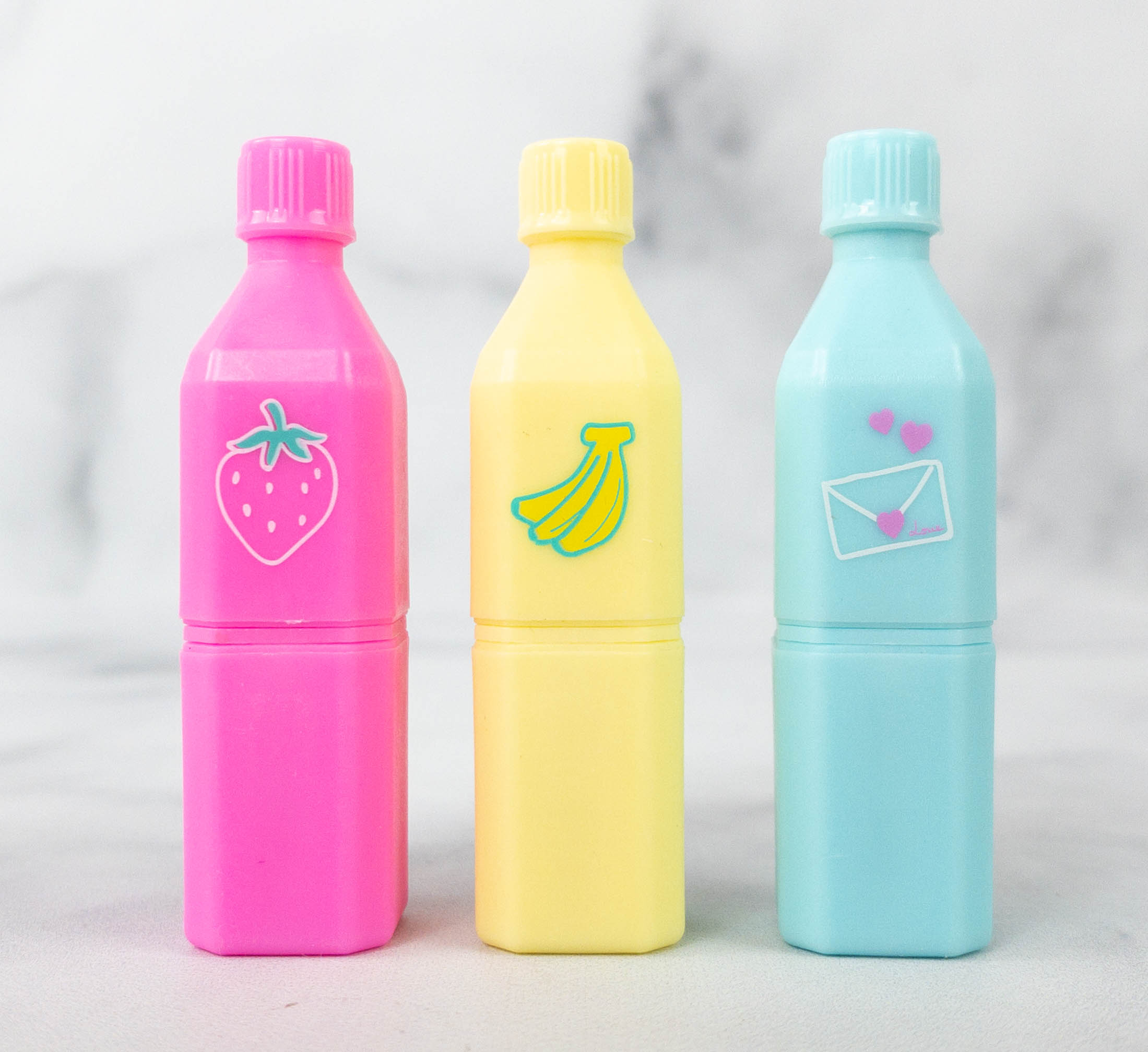 They came in bottle-shaped containers that look really kawaii!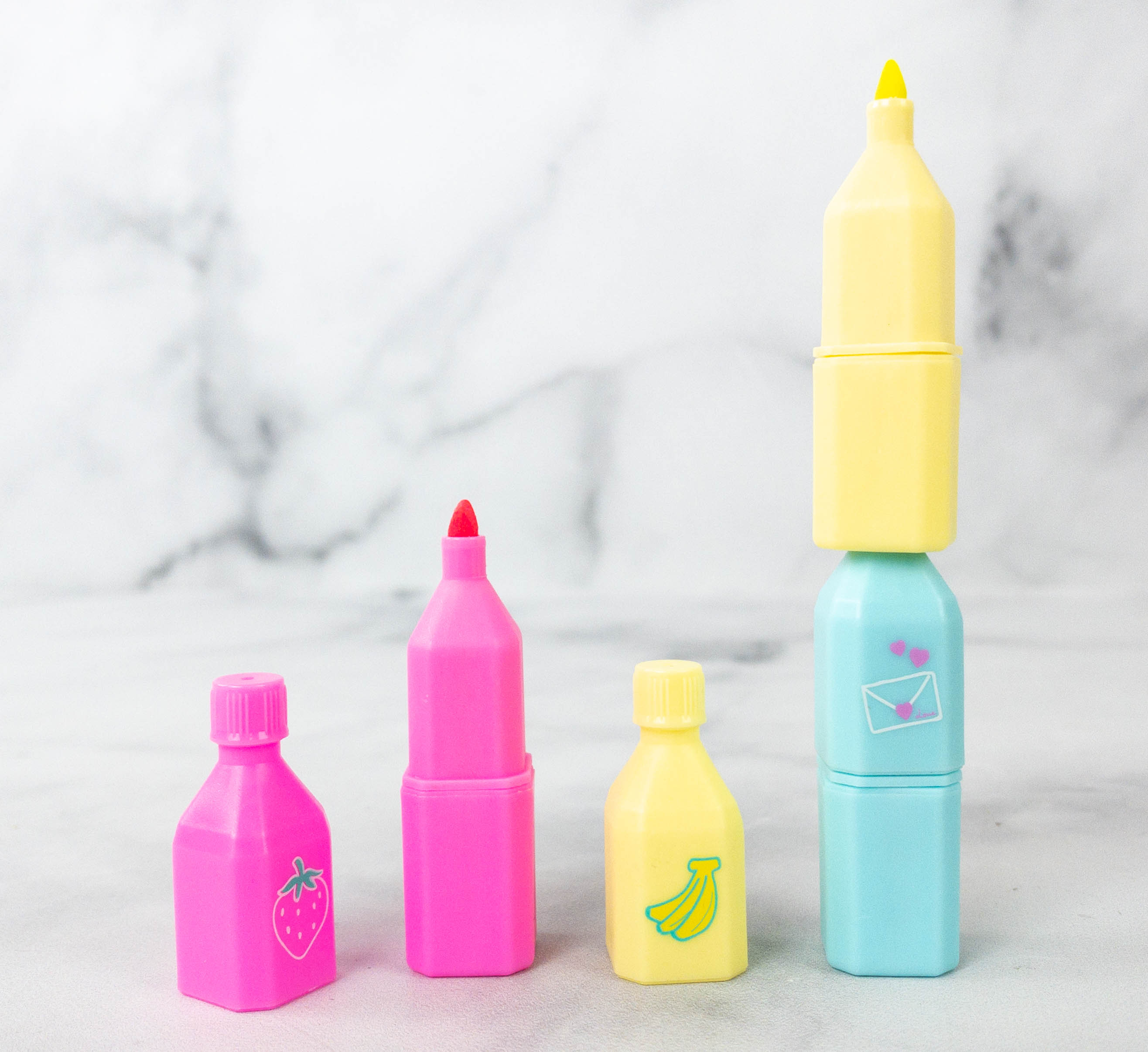 I like using these markers whenever I'm writing a title or a keyword. The yellow one even doubles as my highlighter. When not in use, these pens can be stacked up against each other to save some space!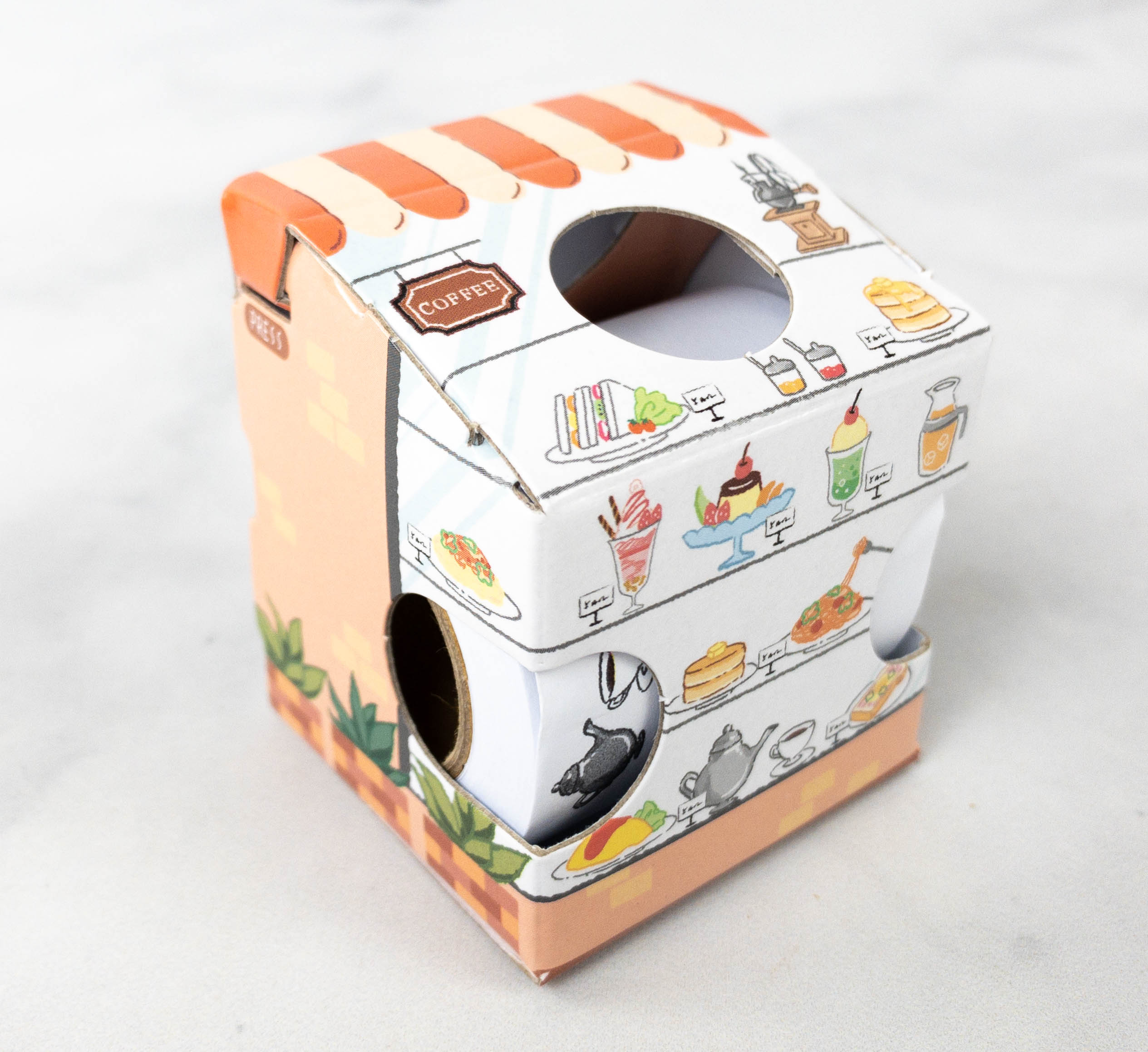 Sticky Note Roll. This sticky note roll is great to keep in handy, especially for those who like making lists and reminders and also for those who like leaving short but sweet messages for their loved ones!
This is better than the usual notepads because you can decide on the length you want for your sticky note.
Subscribers will receive either a cat or a dessert themed sticky note roll, and I received the latter.
Japanese Pattern Letter Set. Subscribers will receive 1 of 4 stationery set designs. I received the green one, featuring a cute white bear!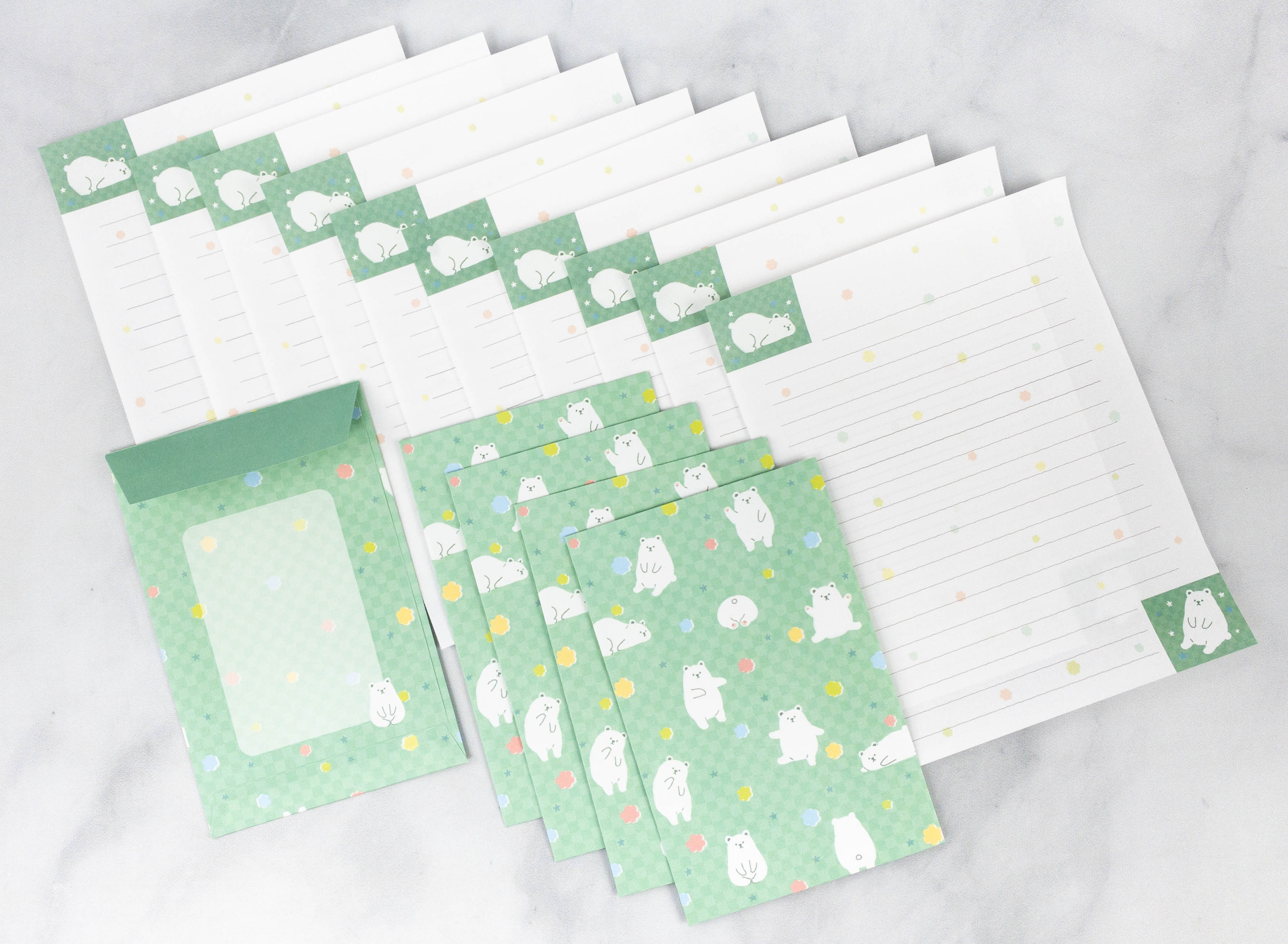 This set includes 10 letter papers plus 5 envelopes. The paper quality is nice, so writing on it is a breeze!
I'm happy with this month's kawaii stationery items from Inku Crate! I received new items I can use for my planners and journals, including a sticker sheet, a sticky note roll, and a glue stamp. There are even pens that come in cute bottle-inspired packaging, plus a mechanical pencil in pink which reminds me of sakura! Another fun item in the box is the letter set, and it made me excited to write letters for my loved ones. Whether you're a journal/planner enthusiast or you simply want to collect stationery, you won't go wrong with this subscription!
What do you think of Inku Crate?
Visit Inku Crate by Japan Crate to subscribe or find out more!