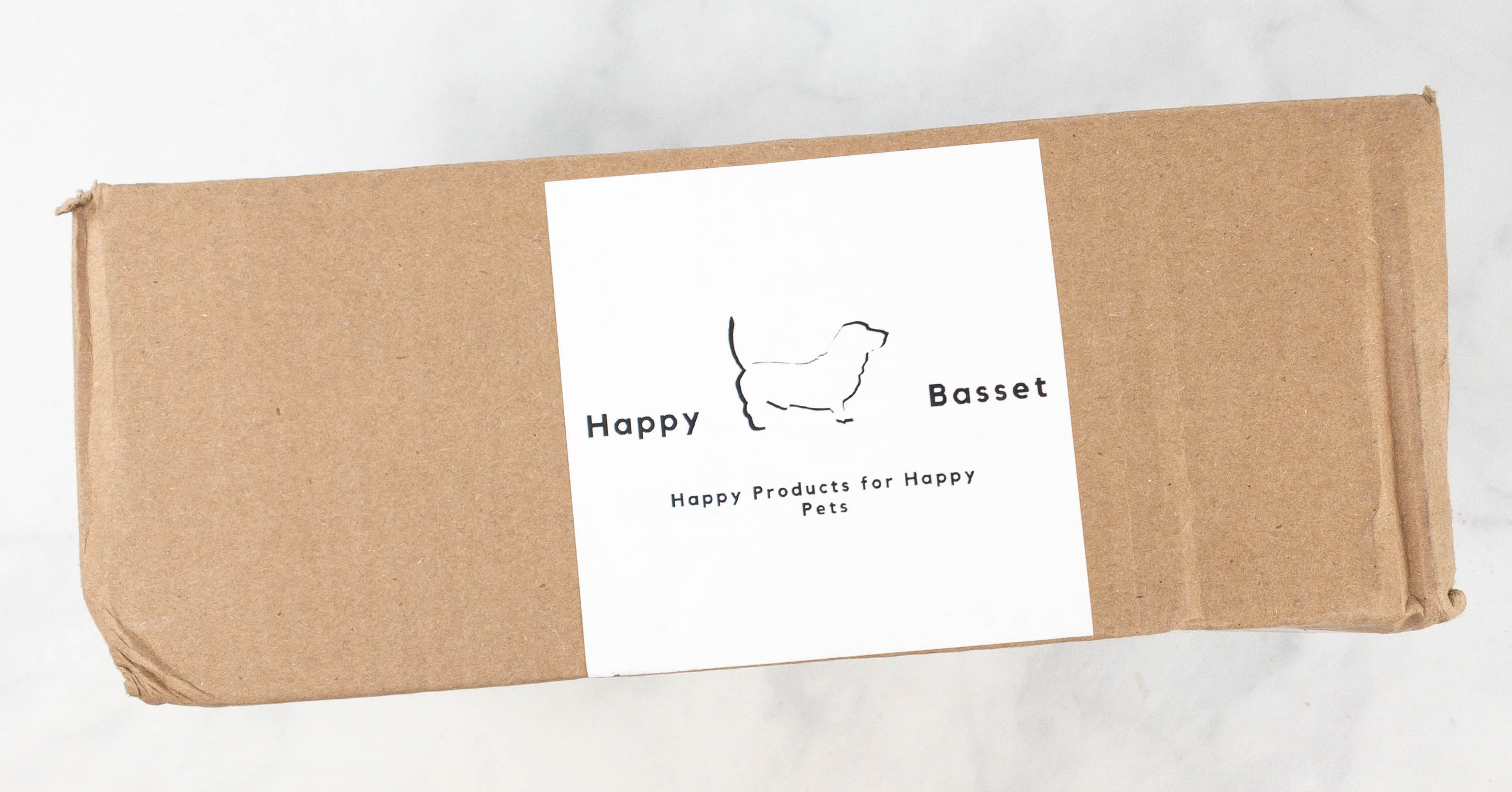 Happy Basset Box is a subscription for dogs that supports social good. Each quarterly box includes 6-8 items from small businesses, companies and brands that support sustainability, and women/minority owned businesses. It's $49.99 per box, and shipping is free. Also, a portion of every sale will be donated to a variety of charities and organizations.
DEAL: Get 10% off your first order! Use coupon code BEASLEY10.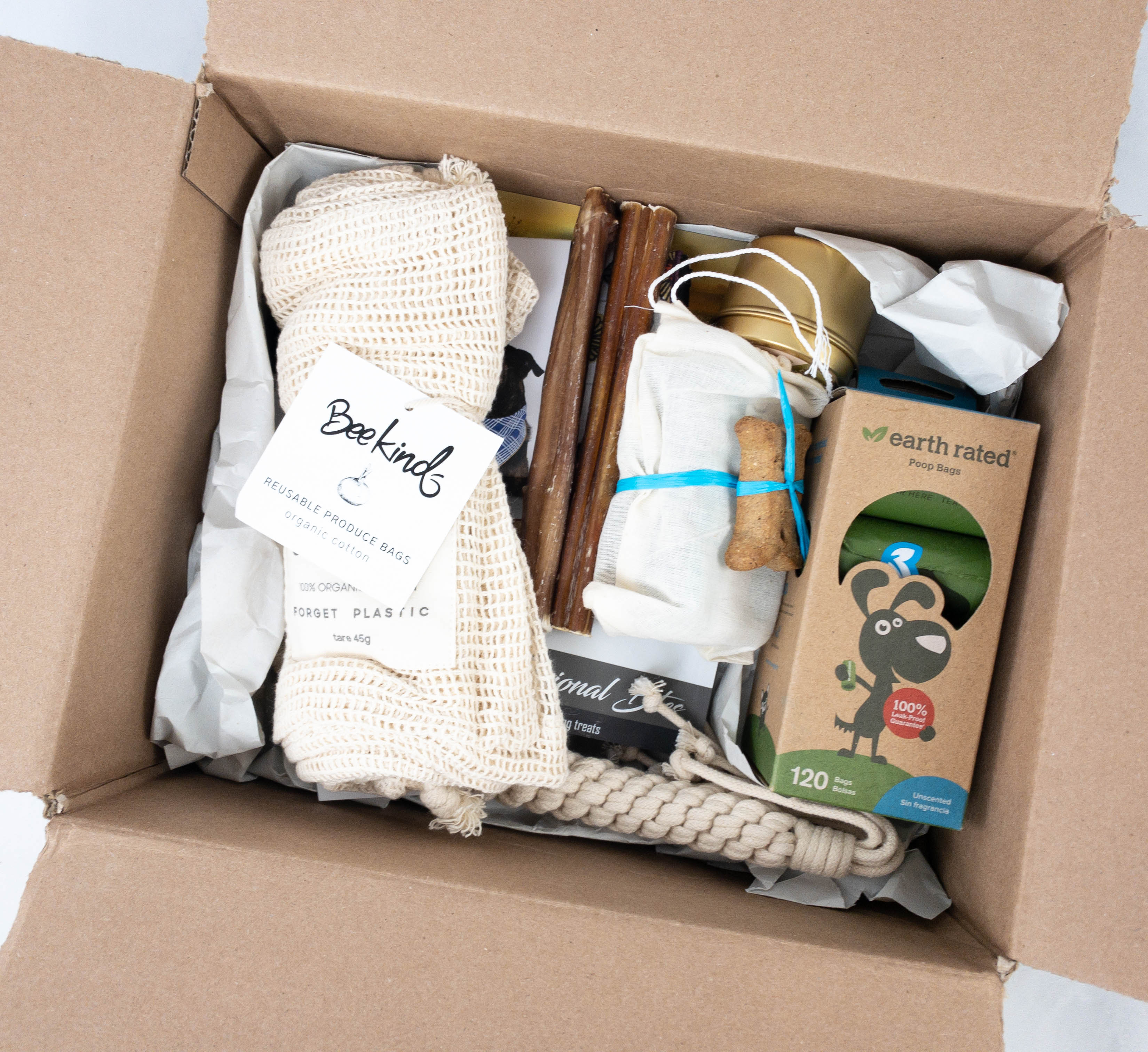 The items were packed in a brown box.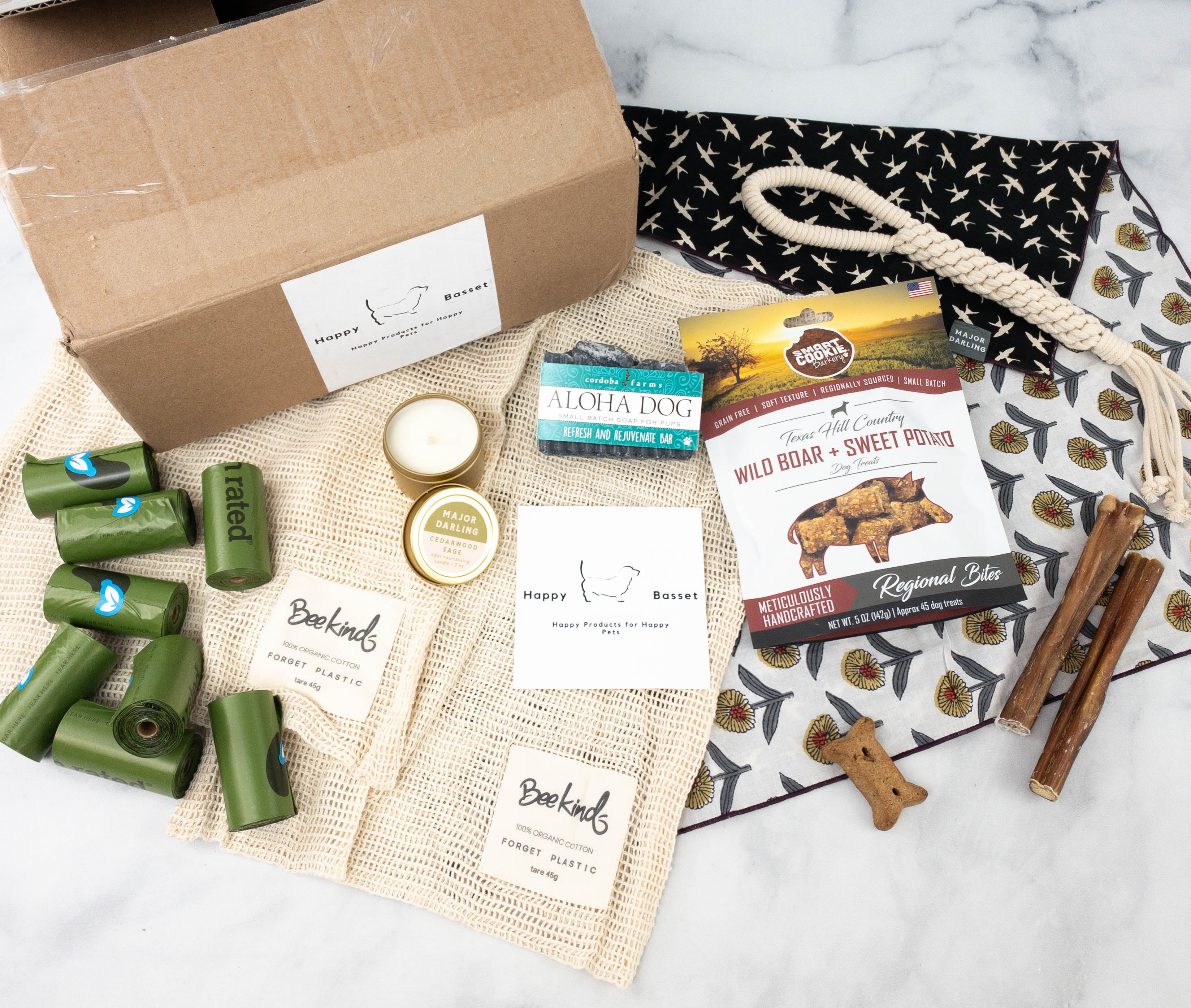 Everything in my box for March 2021!
Cordoba Farms Aloha Dog Small Batch Soap for Pups ($14) It's a natural soap for dogs, packed in a muslin bag to keep it in its best condition during transit. This soap is specially formulated to gently cleanse a dog's skin and fur, while keeping them well moisturized.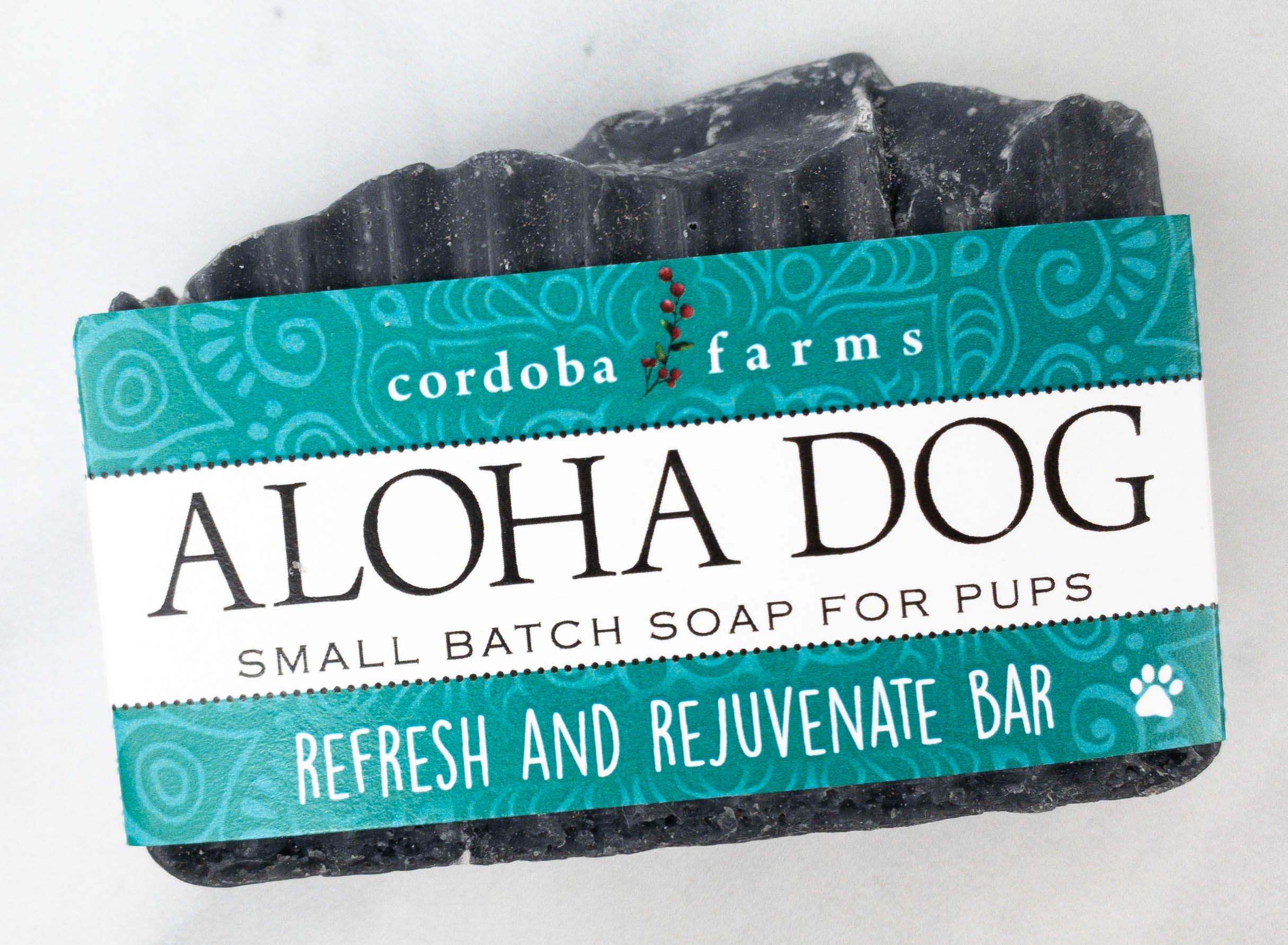 The soap also contains anti-inflammatory and anti-bacterial properties from activated charcoal that help remove dog odor.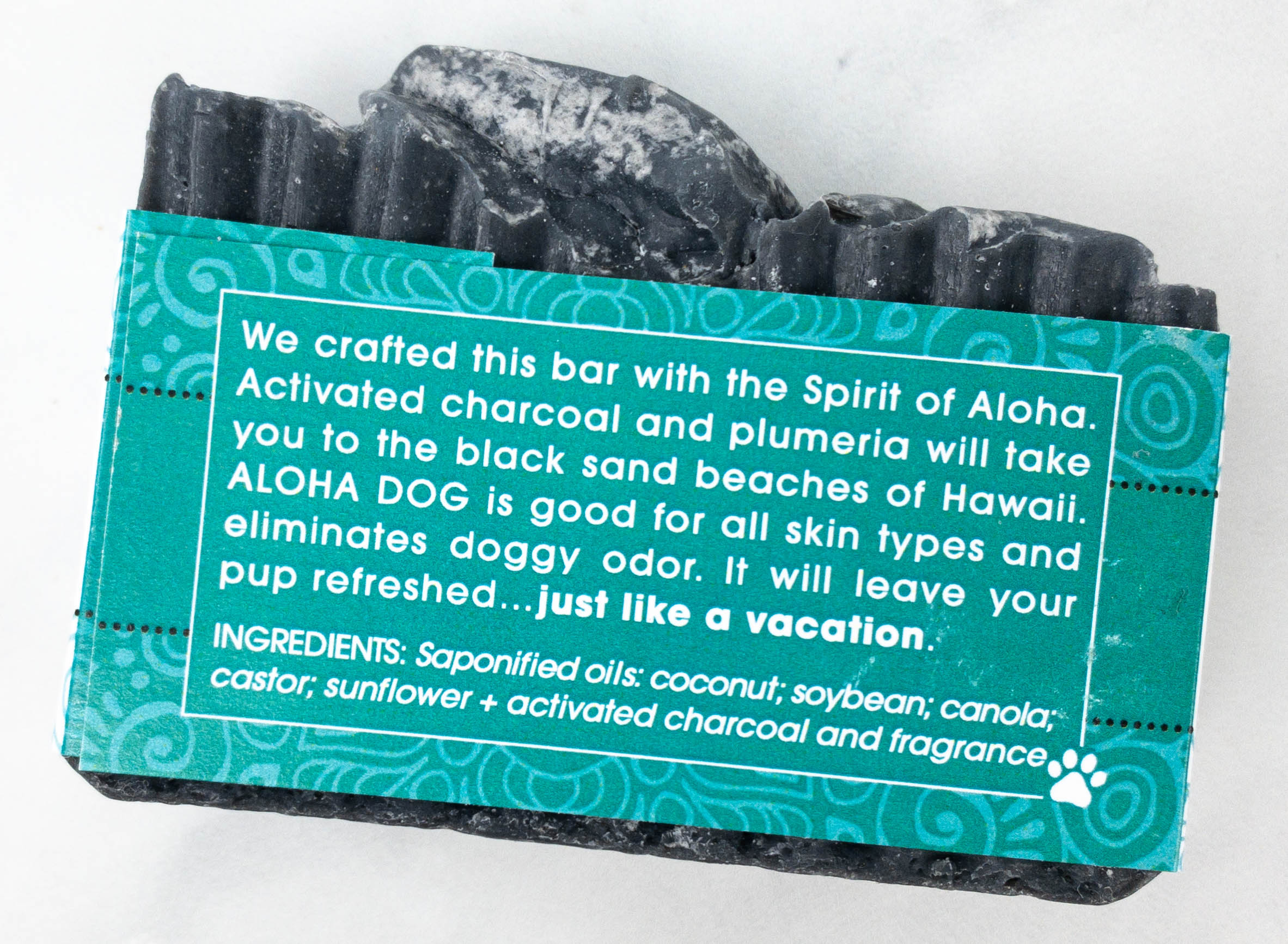 Aside from the activated charcoal, ingredients include saponified coconut, soybean, canola, castor, and sunflower oils, plus fragrance.
Another thing to like about this soap is its slightly sweet plumeria scent. It's refreshing, reminding me of a fun vacation on a tropical island!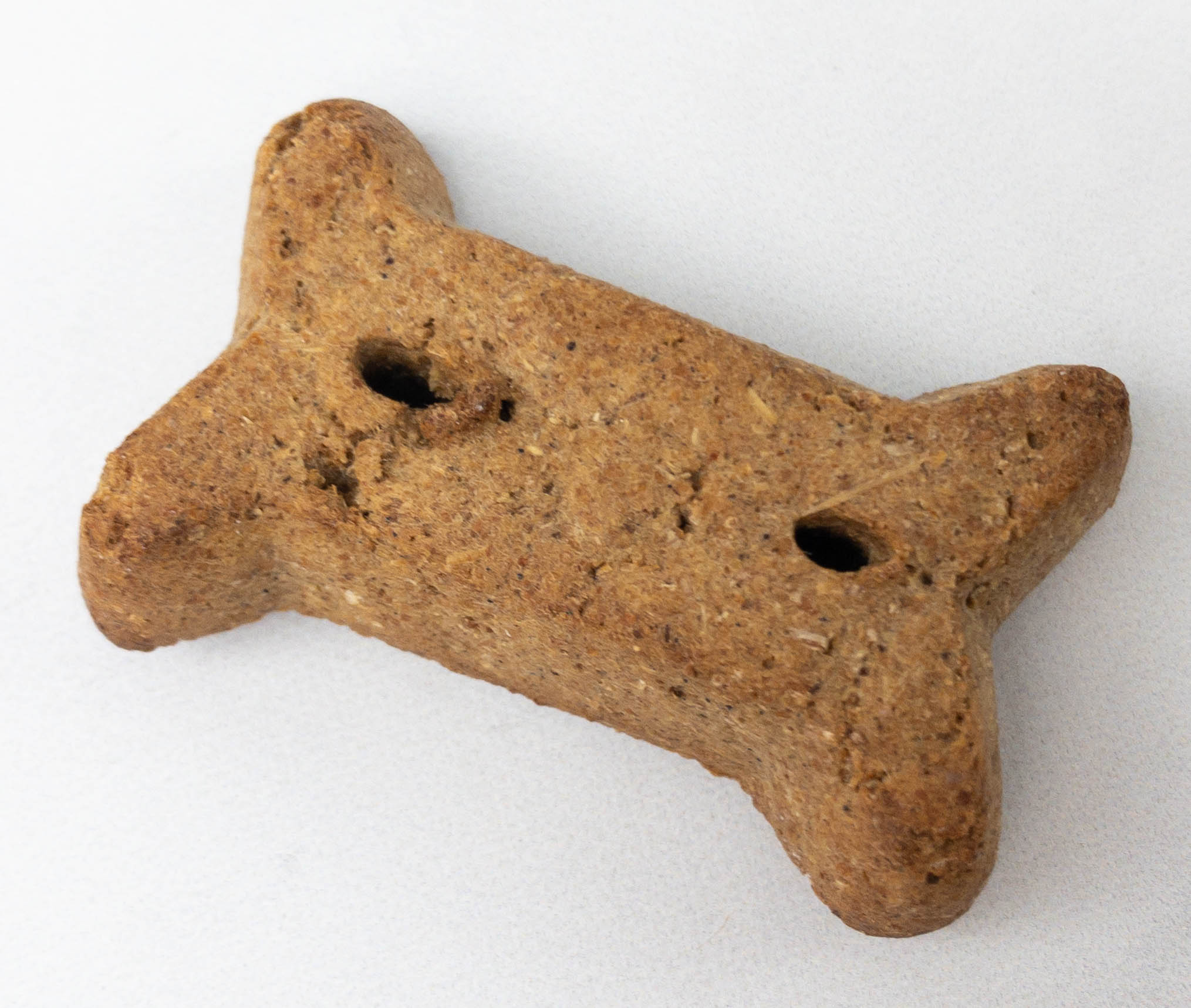 This bone is a bonus item that comes with the soap bar!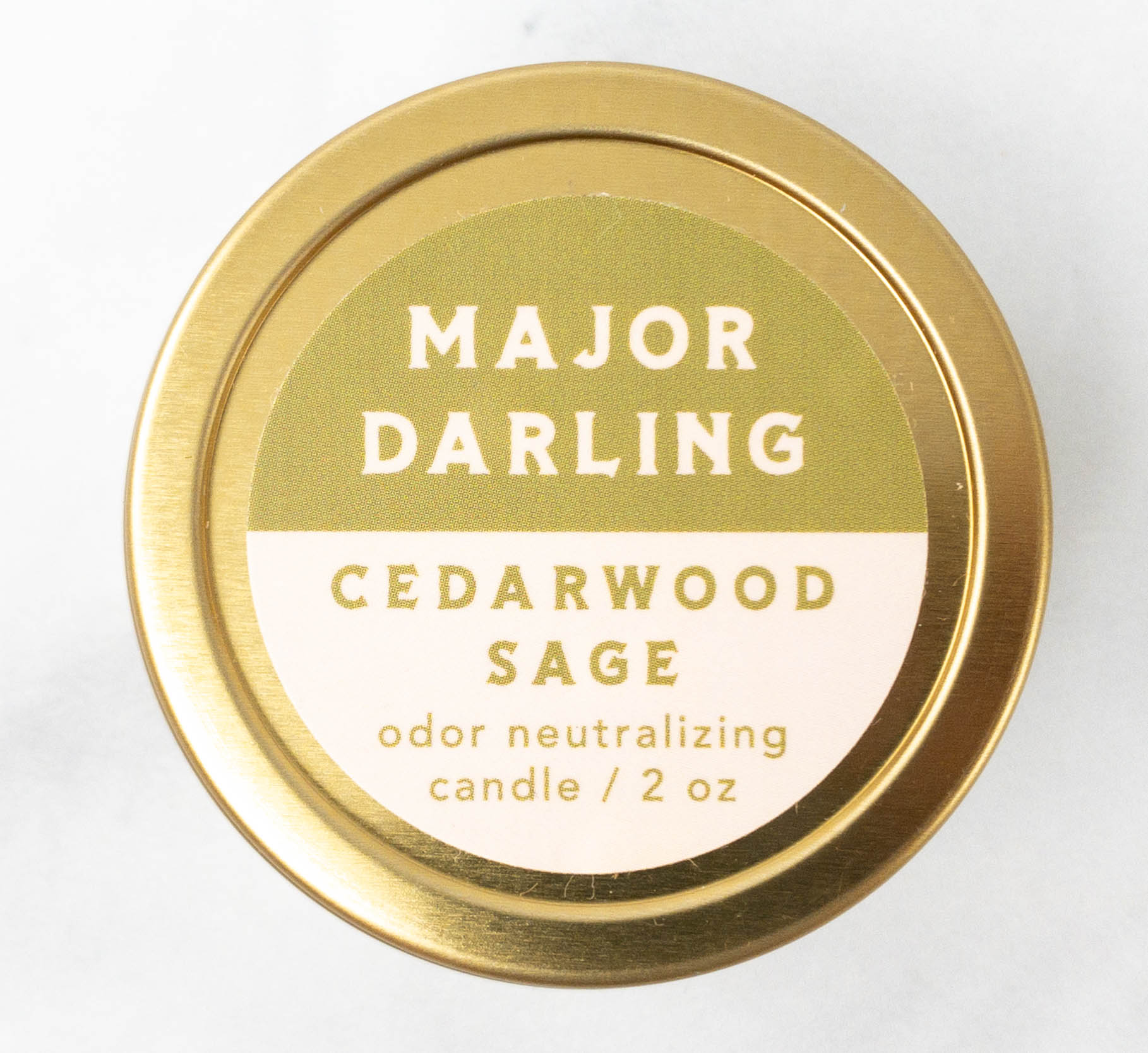 Major Darling Cedarwood Sage Candle ($9.99) For pet parents, here's an odor neutralizing candle  with a cedarwood sage scent. It's ideal for the living room or even in the bedroom, to help remove the odor that dogs leave behind.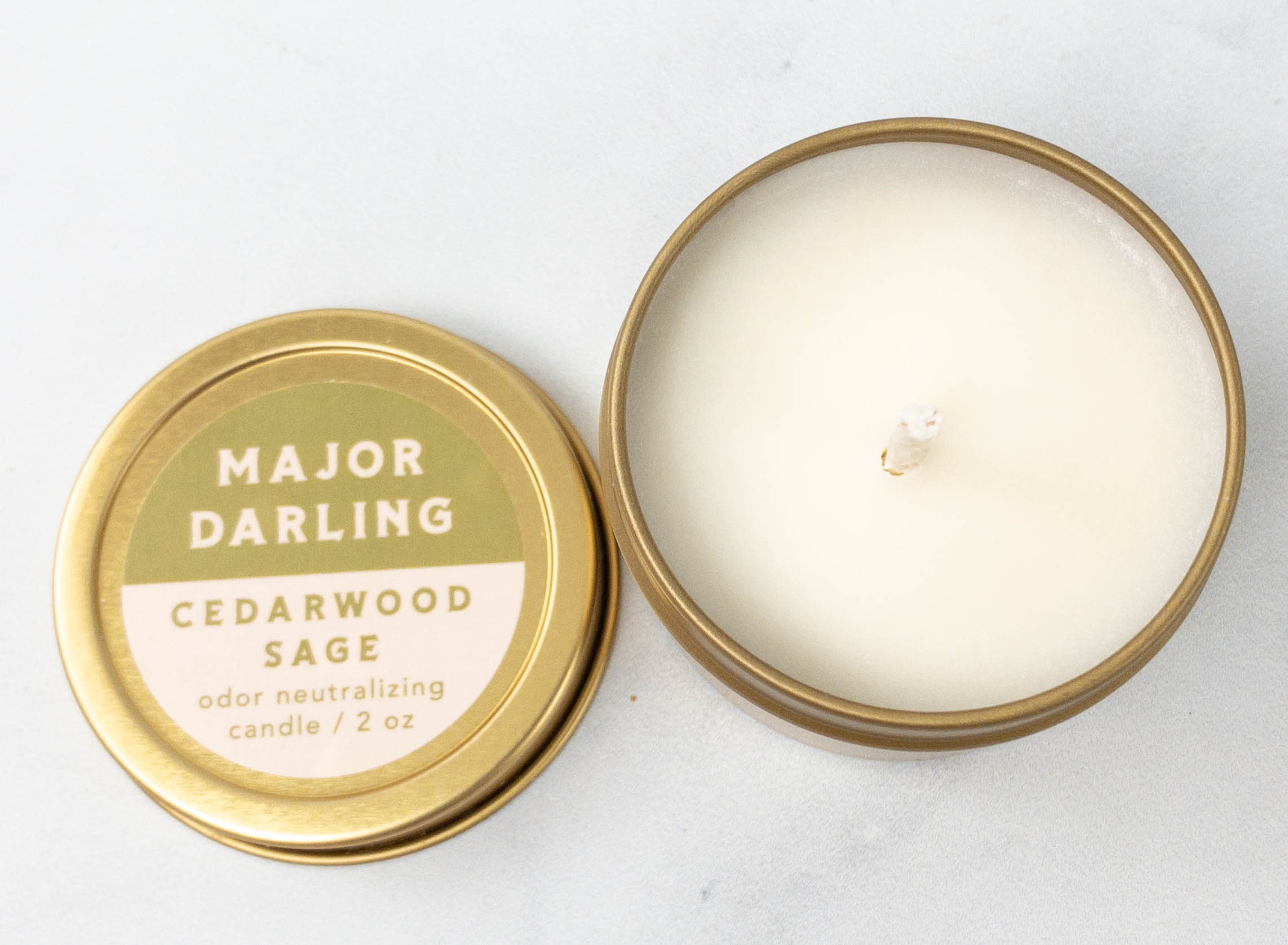 It's made from steam distilled and pet friendly essential oils, so you can use it without worries. The candle is packed in a tin can which can be repurposed as well.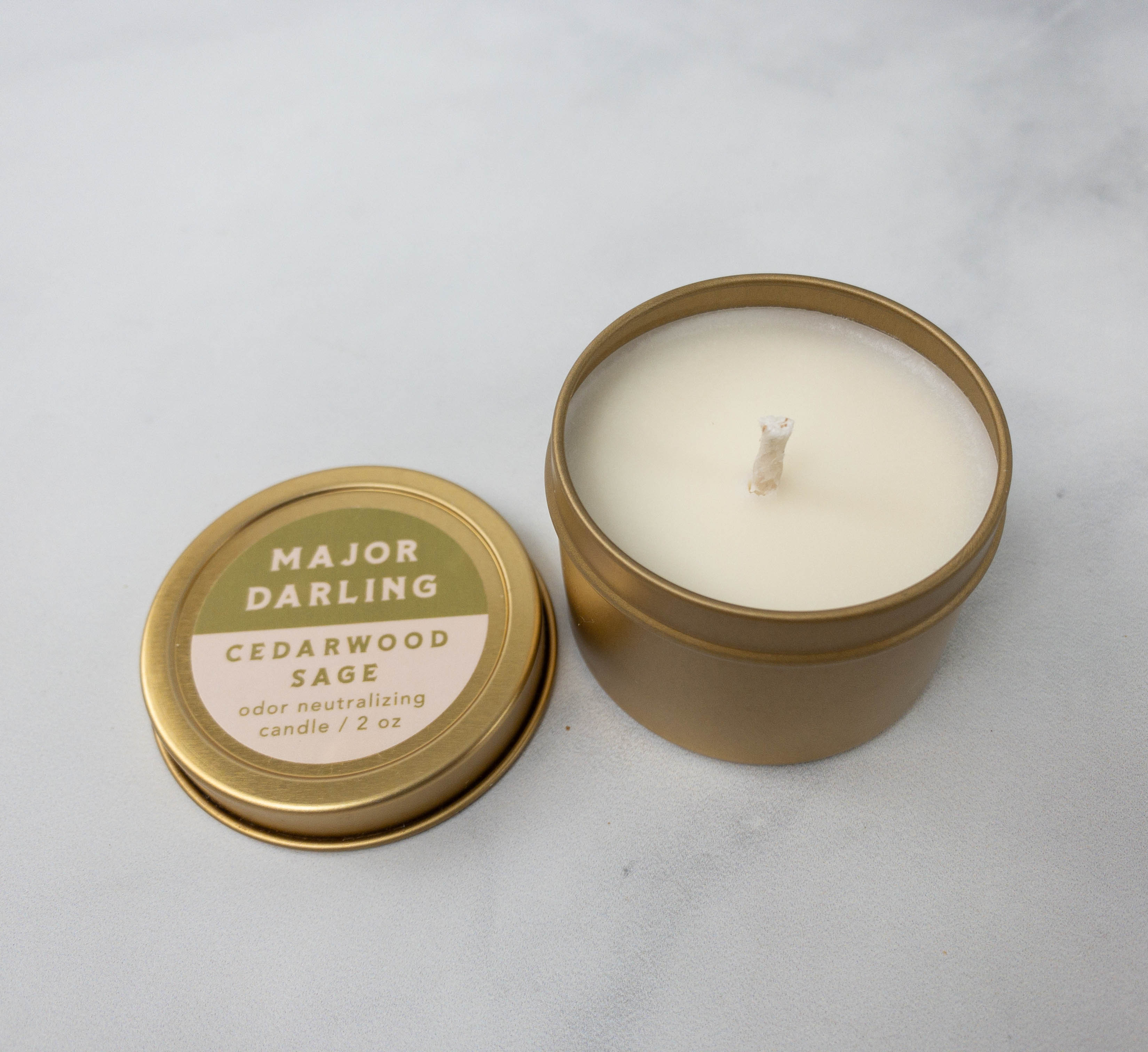 A portion of every sale of this candle supports American Pets Alive, an organization that aims to battle the crisis of unnecessary deaths of shelter animals.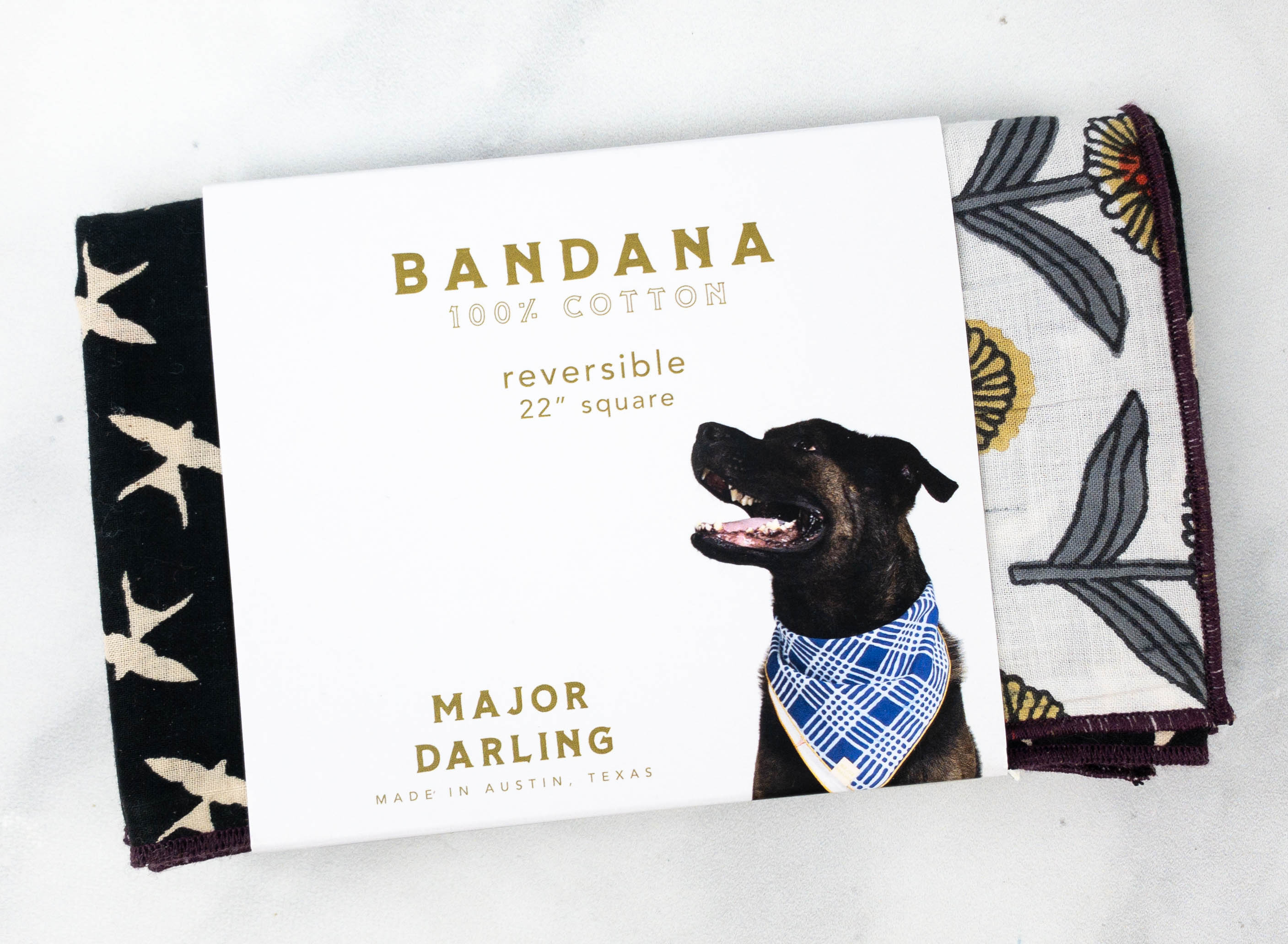 Major Darling Bandana. The box also included a cute bandana for dogs. It's made with cotton, so it's light and breathable.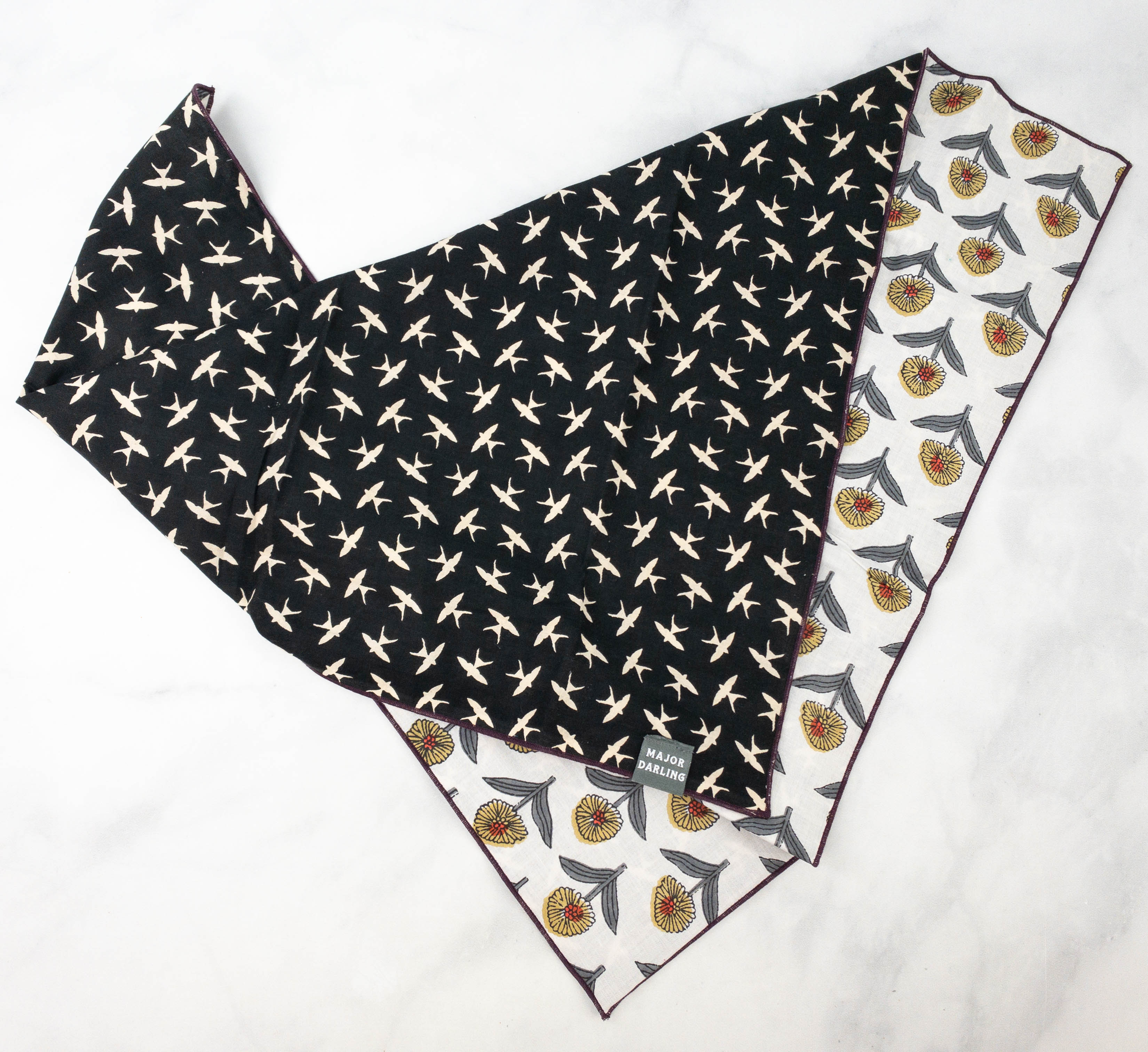 It's a double sided bandana! One side features a black base color with bird silhouette prints, while the other side has a white base color with flowers all over. The edges come with reinforced stitching to make the bandana more durable.
Dog Chewing Sticks. To help keep dogs busy and occupied, here's a couple of chewing sticks. I wish they came with a label though!
Ember & Ivory Macrame Dog Toy ($2.25) This unique macrame dog toy is made with rope cotton! It's great for playing tug of war and it's also pretty durable.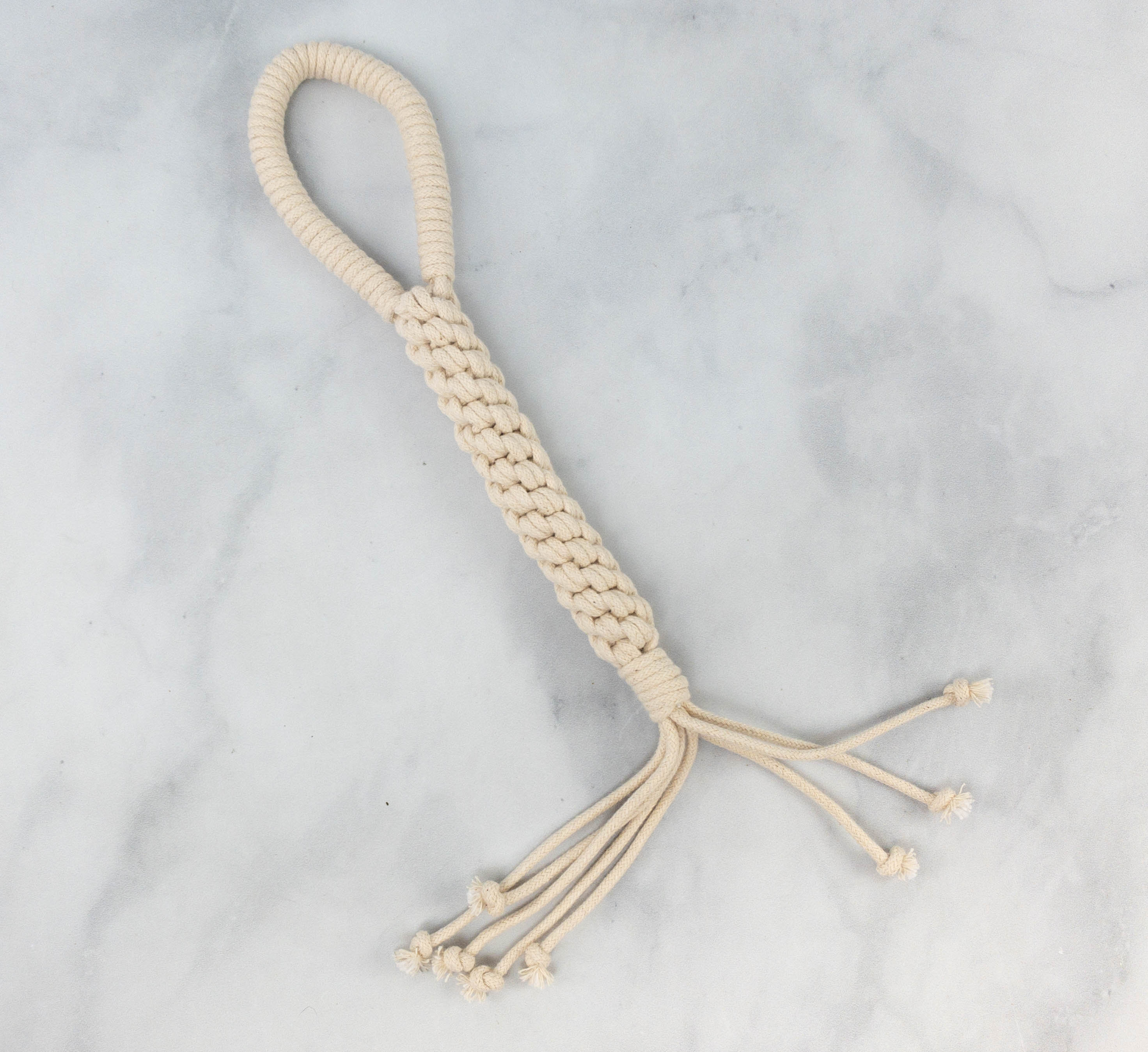 This toy is also lightweight and perfect for dogs of all sizes.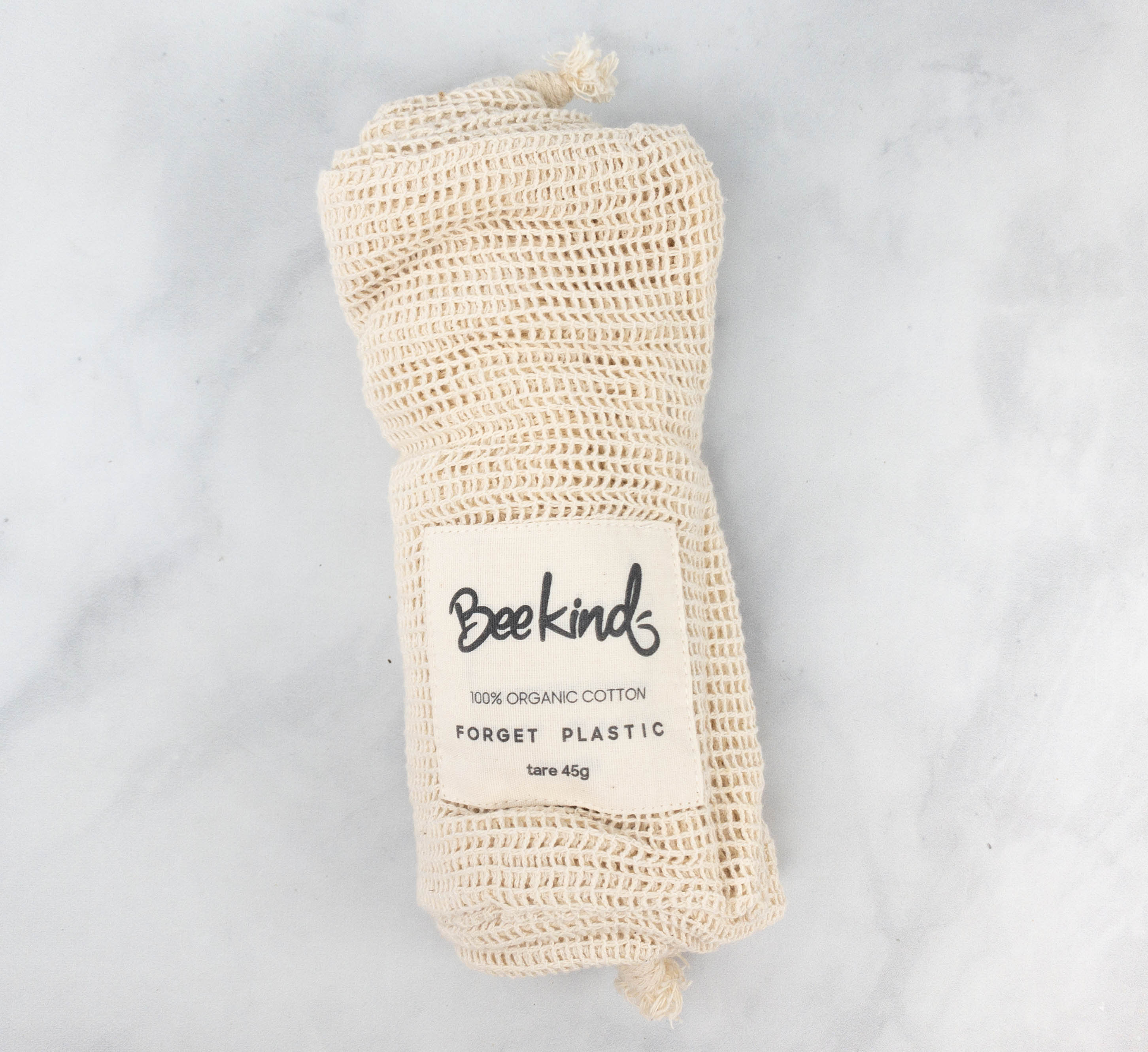 Bee kind Forget Plastic ($12.89) Here's another item that pet parents can use, a set of 2 eco-friendly mesh bags. They are lightweight and made from 100% cotton.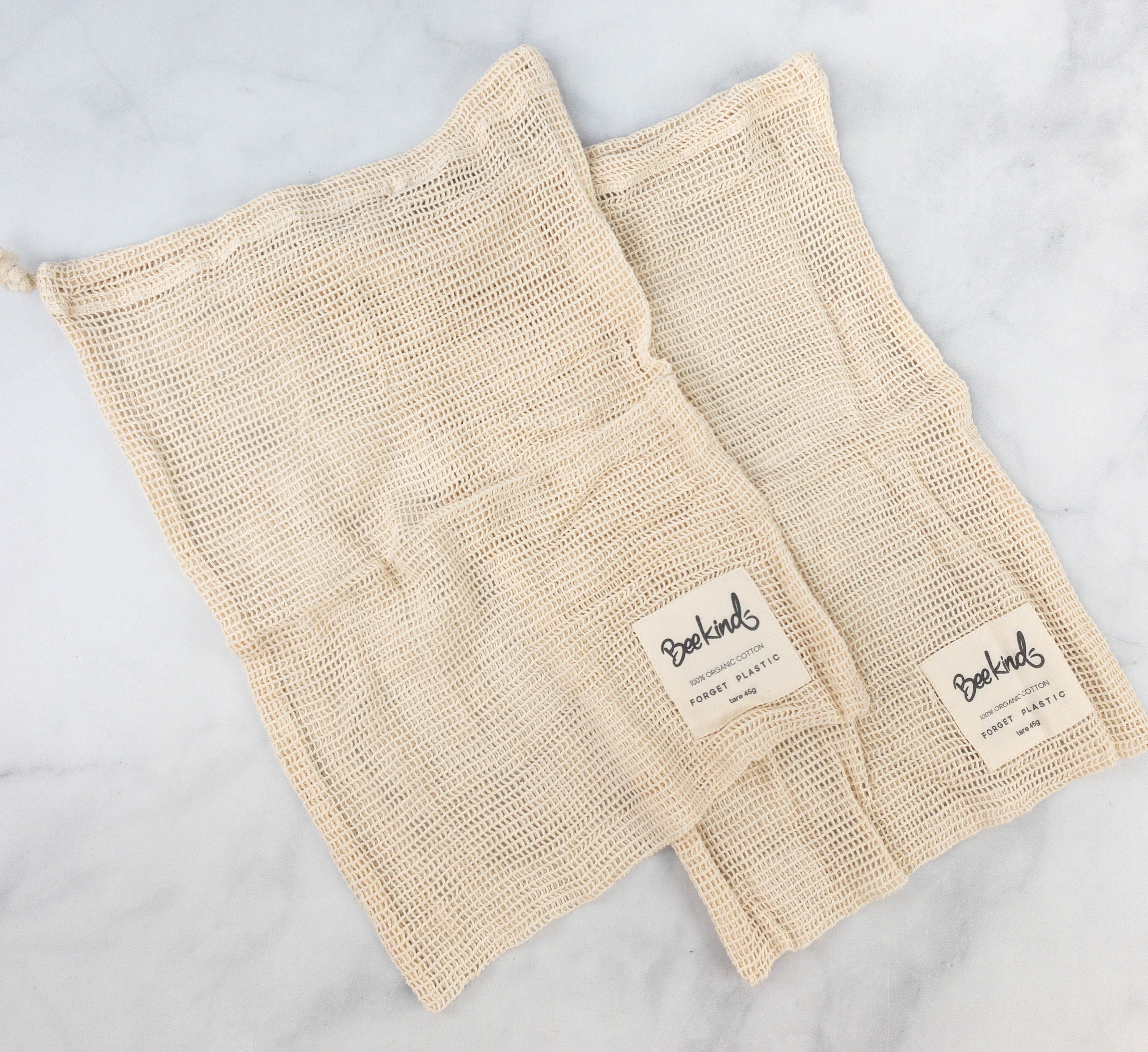 These bags are so versatile and durable which makes them the perfect replacement for single use plastic bags!
Earth Rated Poop Bags ($6.39) These are not your ordinary poop bags! Earth Rated made them thicker, more durable, and leak proof, so there will be less mess and less hassle for pet parents when cleaning up after their fur babies.
Each roll contains 15 unscented bags that fits most standard-sized leash dispensers.
Smart Cookie Bakery Texas Hill Country Wild Boar + Sweet Potato Dog Treats ($7.99) Here's a bag of delicious and healthy dog treats made with ethically-sourced wild boar and sweet potatoes!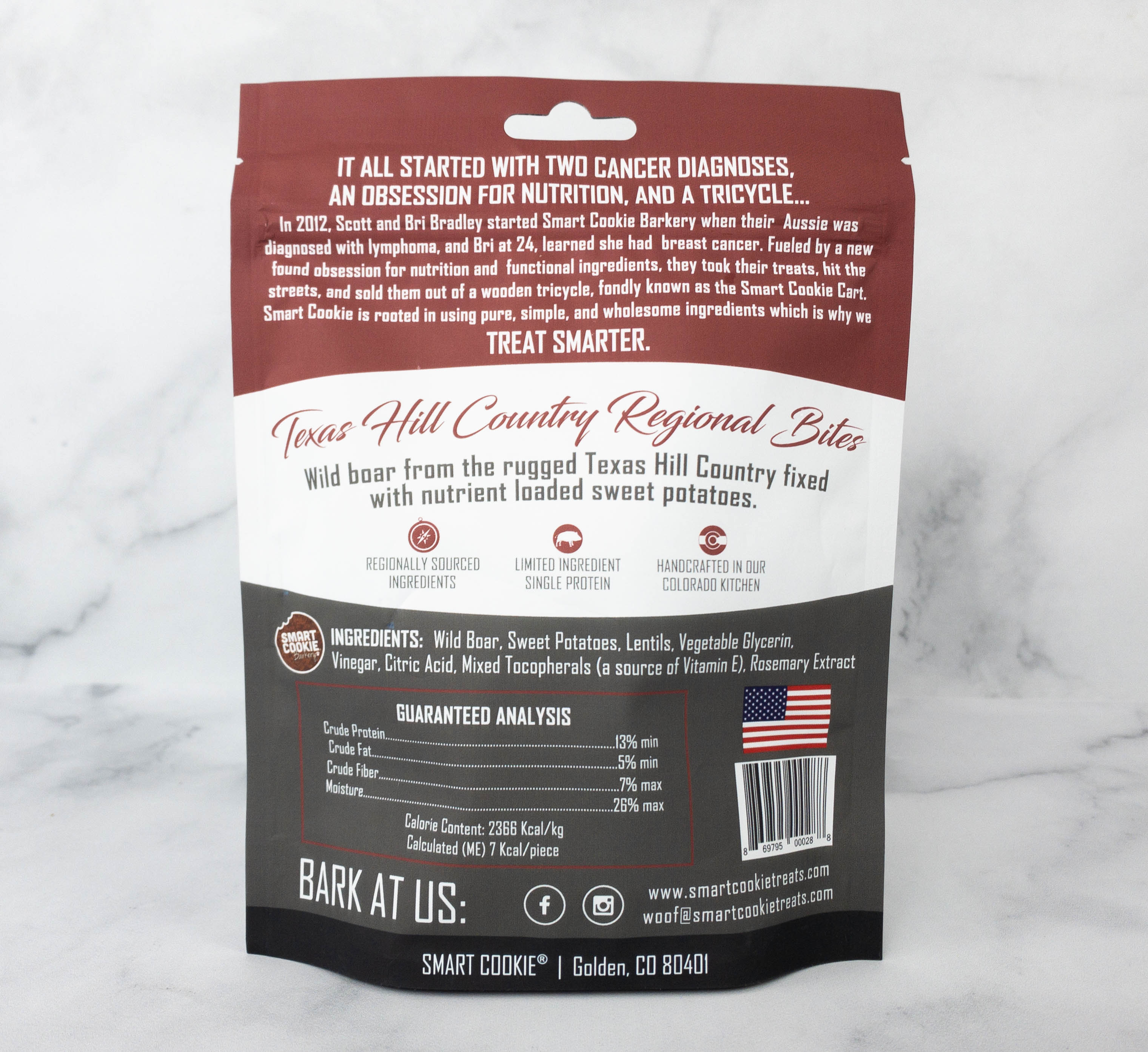 Wild boar is rich in protein, while sweet potatoes contain carotenoids and antioxidants that dogs need to maintain good health. Aside from the main ingredients, these treats also contain lentils, vegetable glycerin, vinegar, citric acid, mixed tocopherols, and rosemary extract.
This treat is dehydrated to help retain its maximum nutritional value!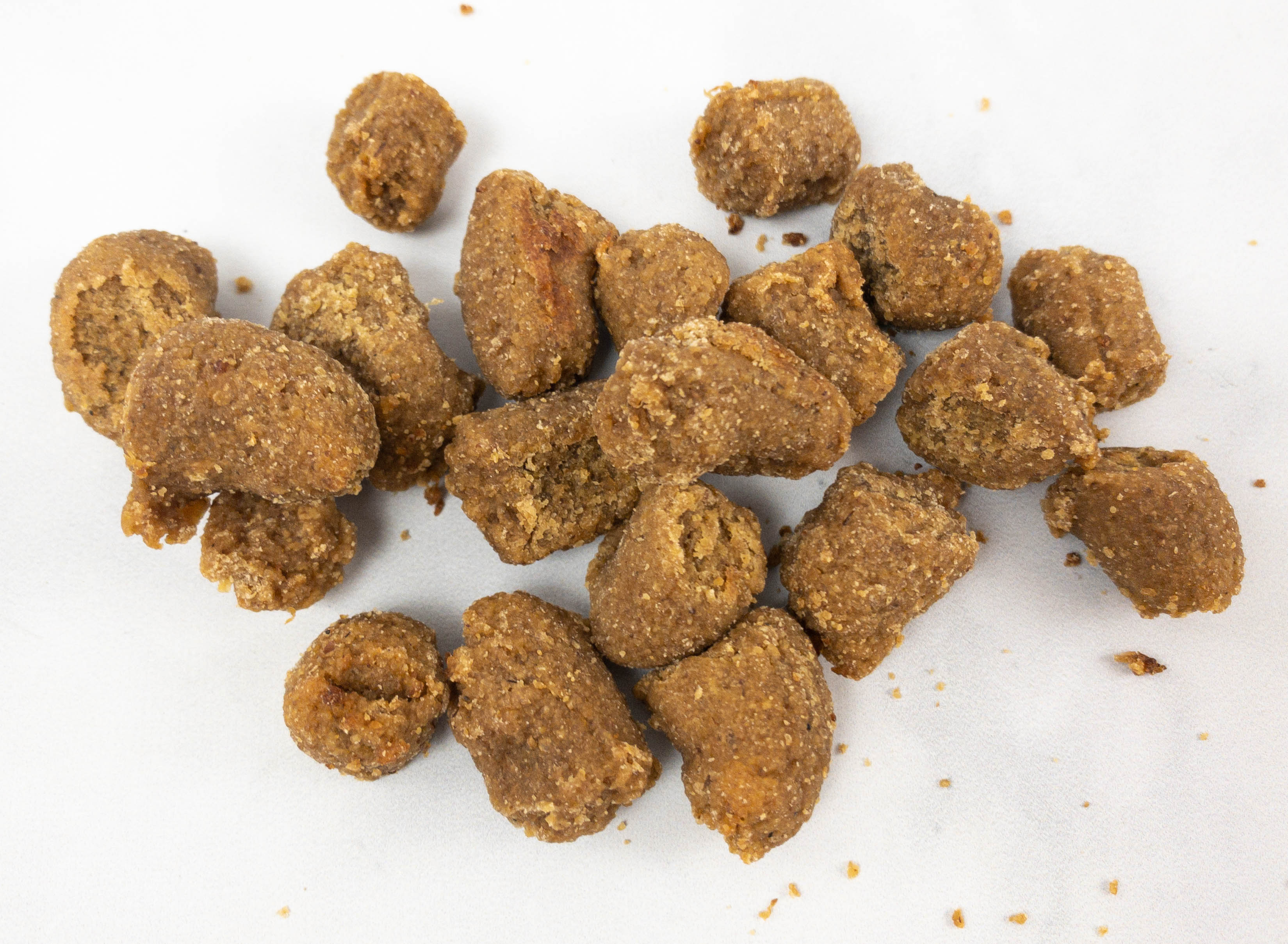 They come in the perfect size for snacking, and they are also pretty soft, so my pups don't have a hard time munching on them.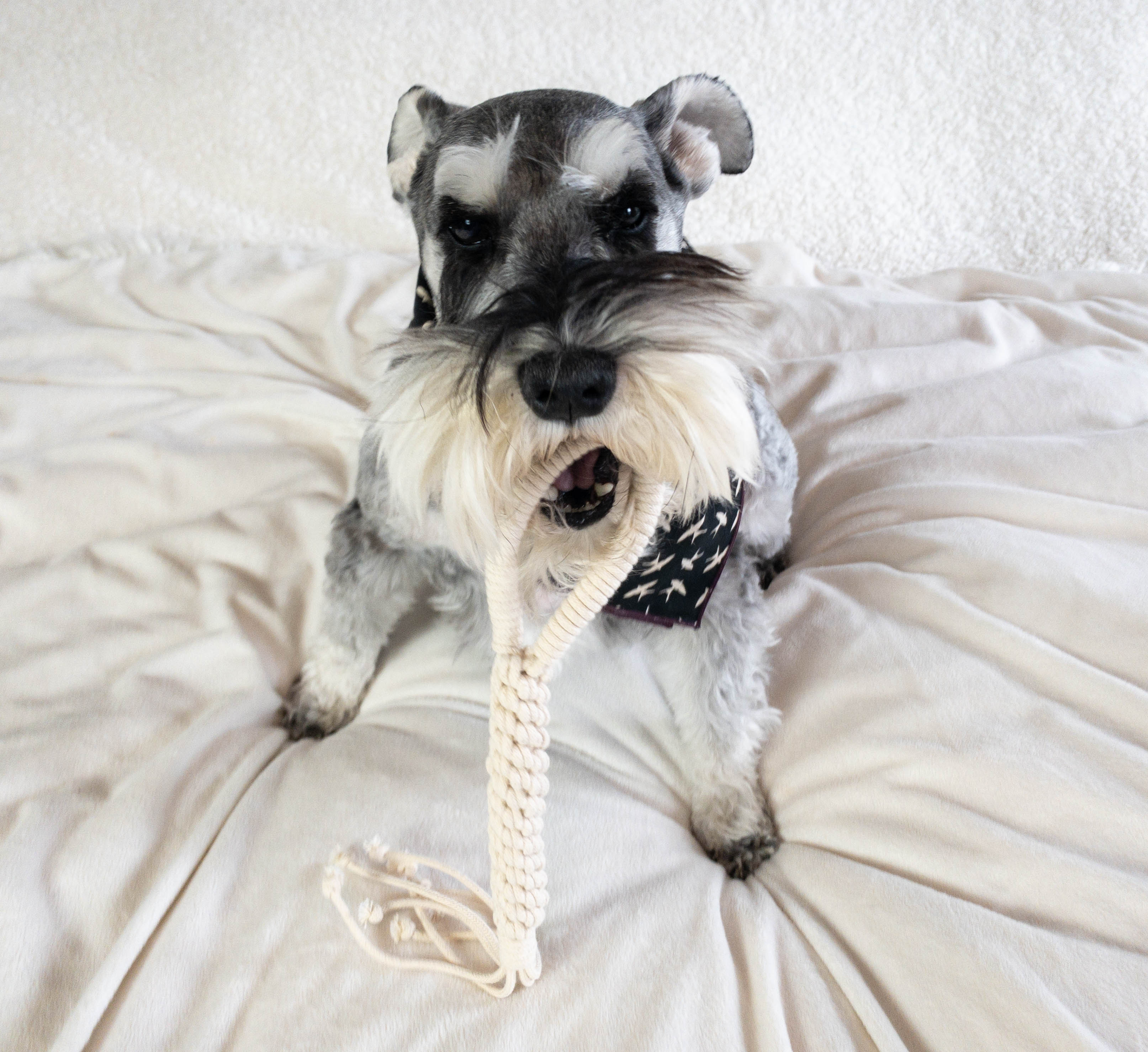 Here's Dean enjoying the macrame toy!
We really had a good time playing tug of war the whole morning!
My first Happy Basset box included a lot of fun goodies for dogs and some useful items for pet parents. Aside from being high-quality, most of the items are earth and pet friendly. It's also good to know that this subscription supports small businesses, as well as women-owned and BIPOC-owned businesses. Among all the dog items, my pups loved the macrame tug toy the most. They just can't get enough of its texture, and I'm glad the material has held up well! As for the pet parent items, I love the mesh bags because they can be used everyday when organizing items in the kitchen and they can also be used when buying groceries. All in all, this is really an ideal subscription for pet owners, especially for those who are also into eco-friendly and socially-conscious products! It only ships once every quarter but if it's always as jampacked as this one, it's worth it!
What do you think of this quarter's box?