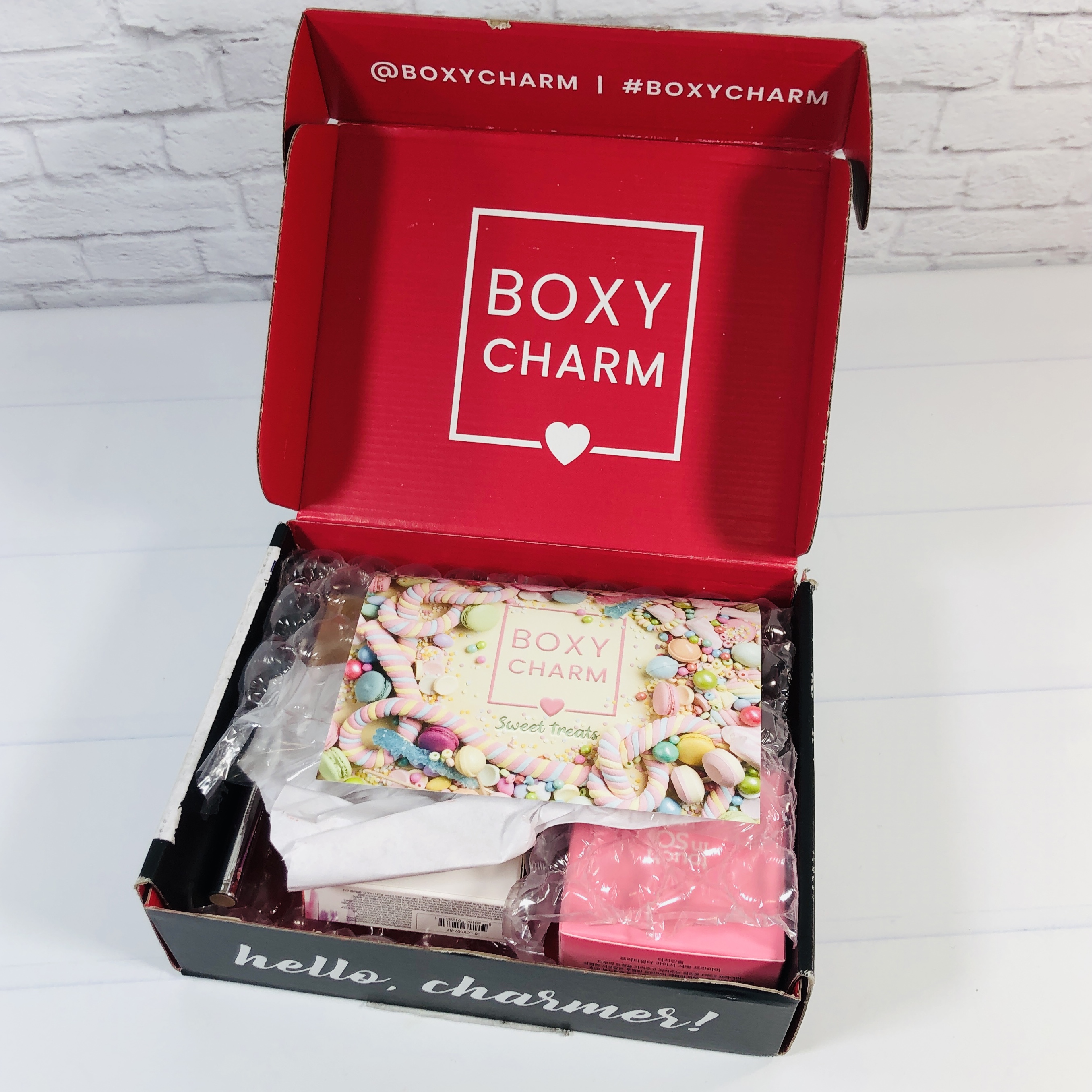 BOXYCHARM is a makeup and beauty subscription box that sends out 5 full-size items every month. Products include makeup, skincare, and beauty tools and each box has an average value of around $175. BOXYCHARM is $25 a month with discounts for those who prepay for longer terms.
Charmers will receive specially curated products from well-known, popular, chic and up-and-coming brands. Our beauty experts carefully select each item based on current and emerging trends, so you're always in the know about the latest shades and styles. With BoxyCharm and BoxyCharm Premium, we like to focus on beauty! That means makeup, skincare, haircare, and much more. To add lifestyle items to the mix, we offer the dreamy BoxyLuxe upgrade. Being a Charmer is where it's at!
DEAL: Subscribe now and get a free gift: Violet Voss OR HIPDOT Palette PLUS $10 credit to March PopUp!
Use this link and coupon code SEEINGGREEN to get FREE HIPDOT Cenote Palette OR use the coupon code LUCKYEYES to get FREE Violet Voss Olive You Forever Palette AND get your exclusive $10 Popup code via email within 24 hours of subscribing.
Bubble wrap kept everything in perfect shape while it traveled to my mailbox.
I received a card with the theme — Sweet Treats!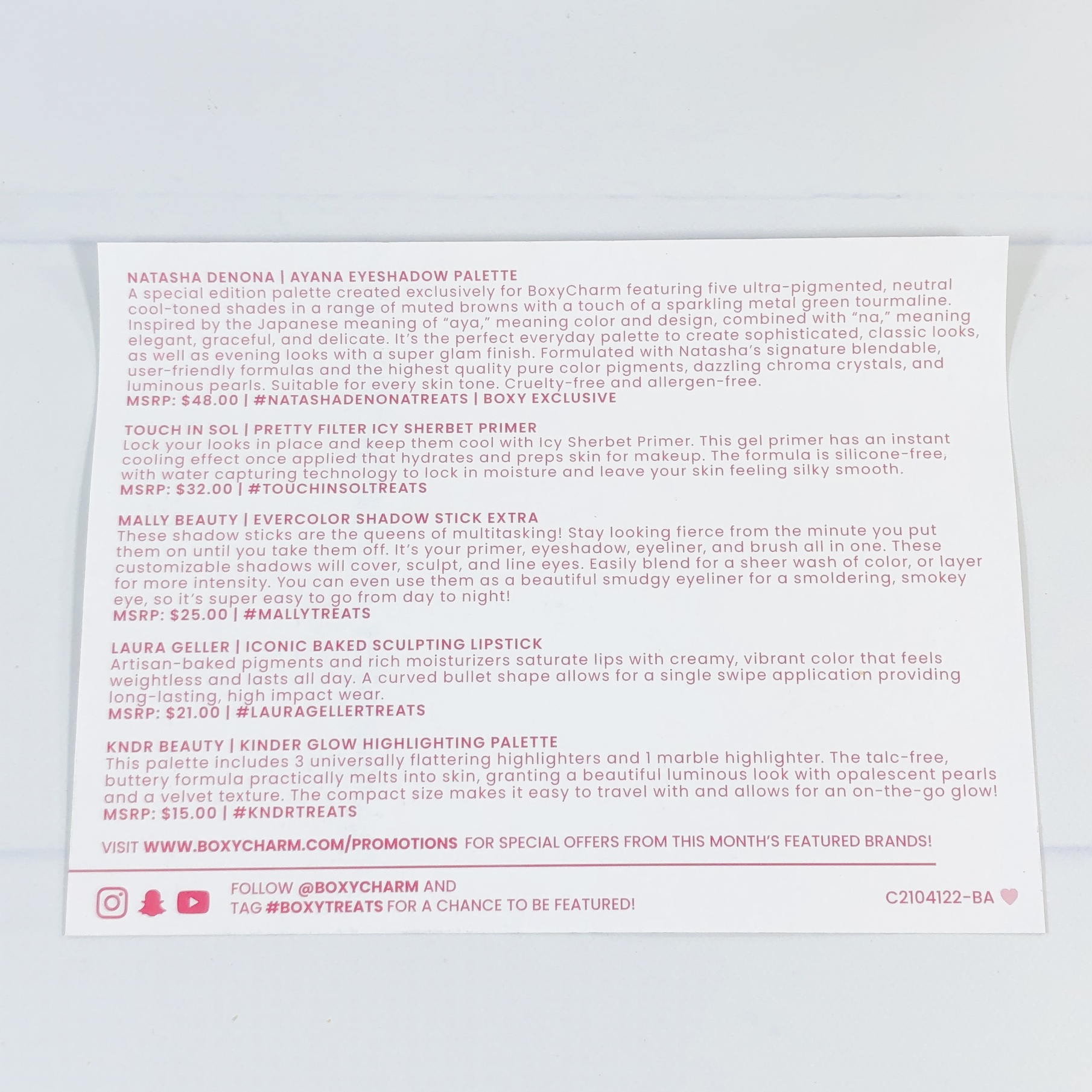 The back of the card listed the items and MSRP's plus a brief description.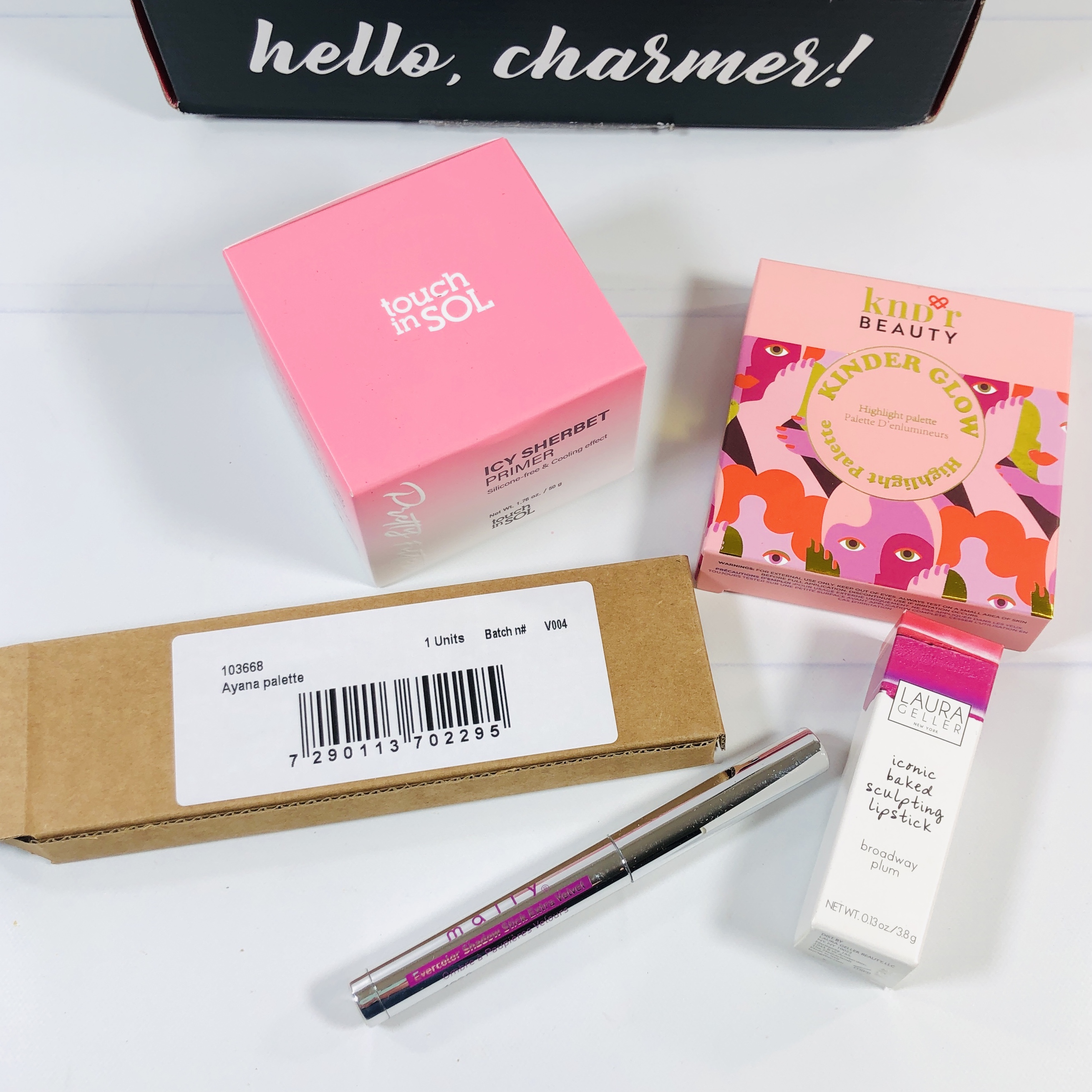 Most of the items came in their own boxes!
Everything in my April 2021 BOXYCHARM! Keep in mind that BOXYCHARM sends many box combos so your box items and value may be different than mine. There are variations in the box – see them here.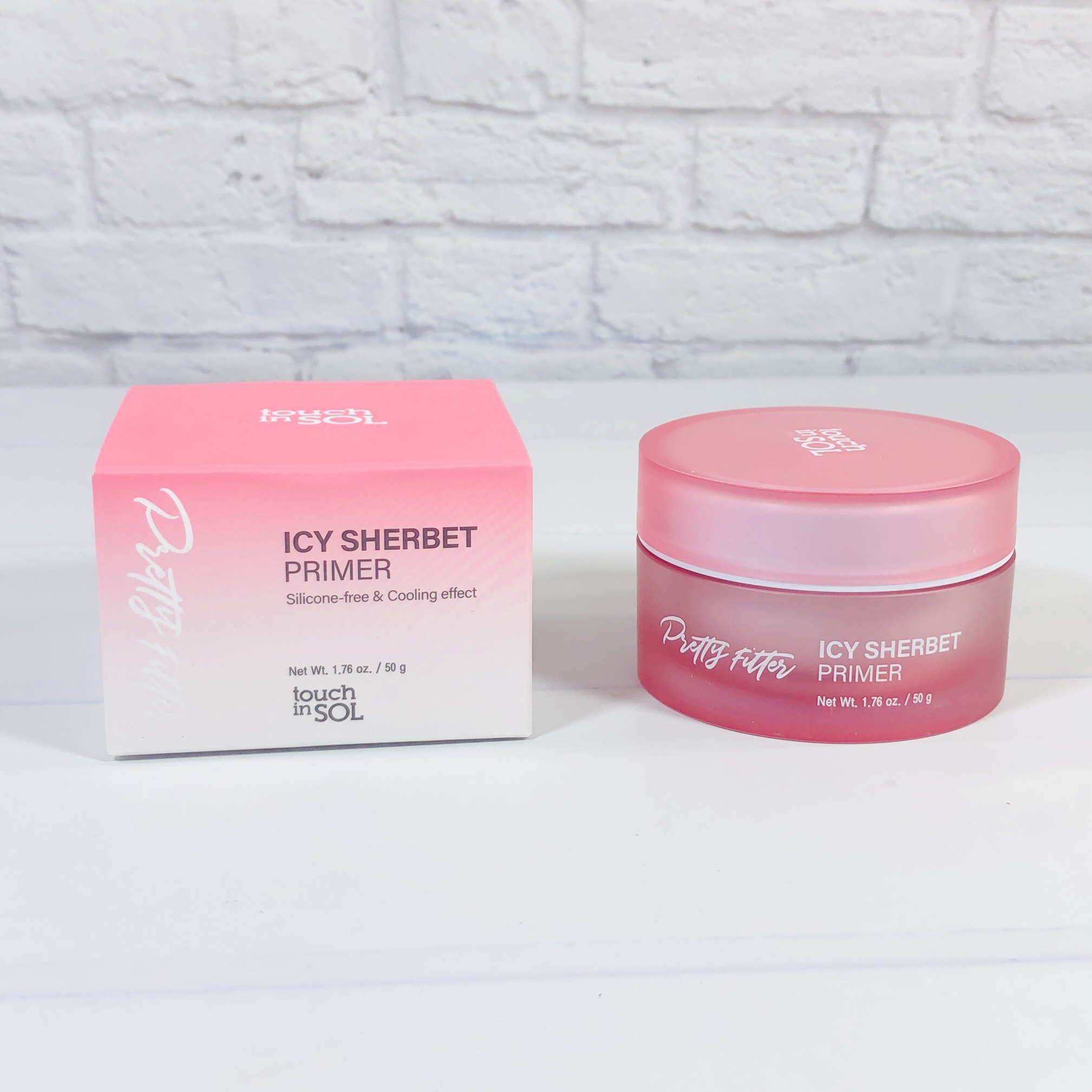 Touch In Sol Pretty Filter Icy Sherbet Primer ($20) Primers are a good way to kind of close up and blur pores and help makeup last all day. Pores are not a problem for me, I'm looking for ways to maybe cover up fine lines and wrinkles, but I went ahead and gave it a try.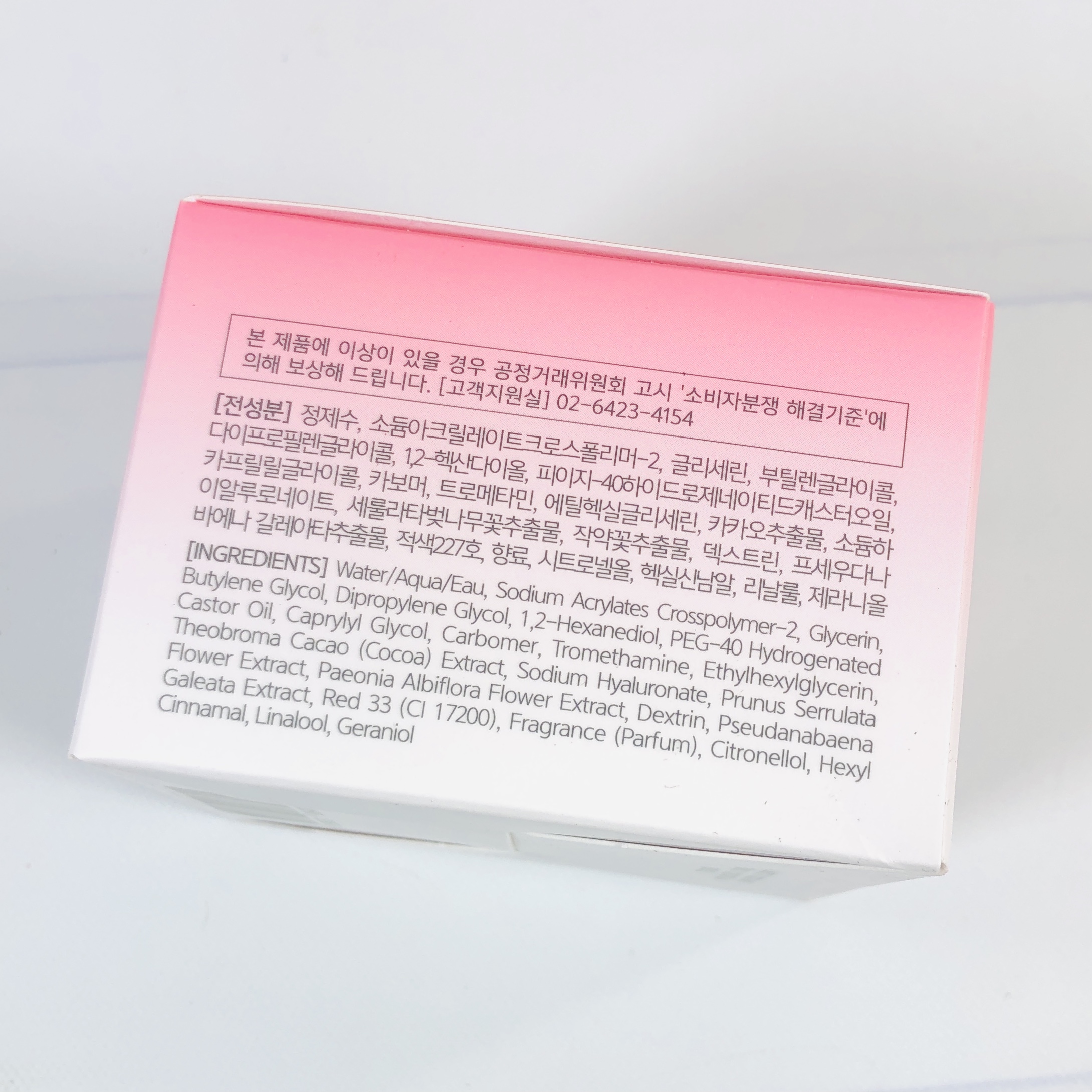 Here are the ingredients, which includes hyaluronic acid to help keep skin moist.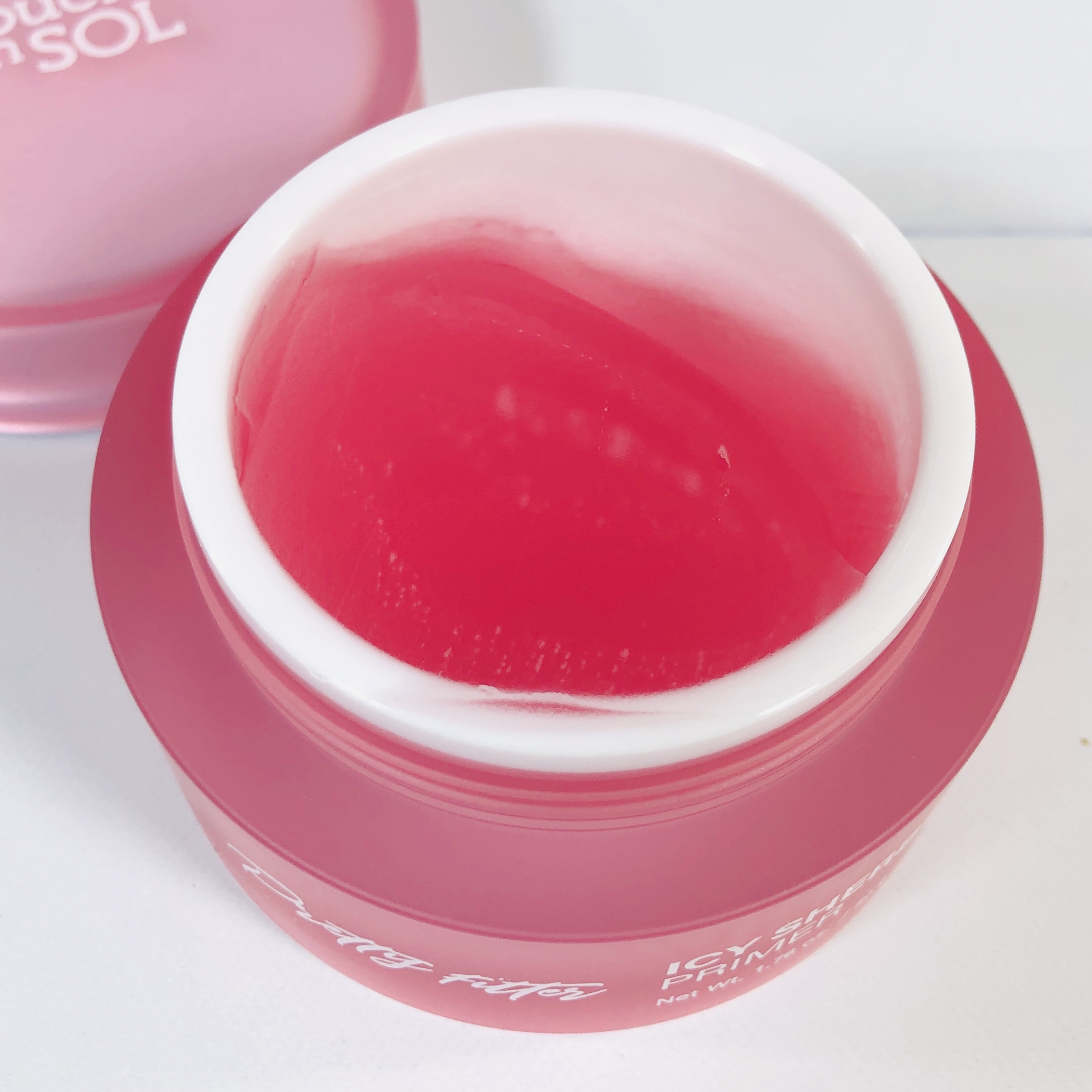 It's a gel texture and I'm not really sure how much to use, so I didn't use a lot and only applied it to my T-zone. It has a strong scent, like rose perfume. It is supposed to have a cooling effect but I didn't really notice. My makeup stayed in place all day, but again, it usually does at this time of year anyways.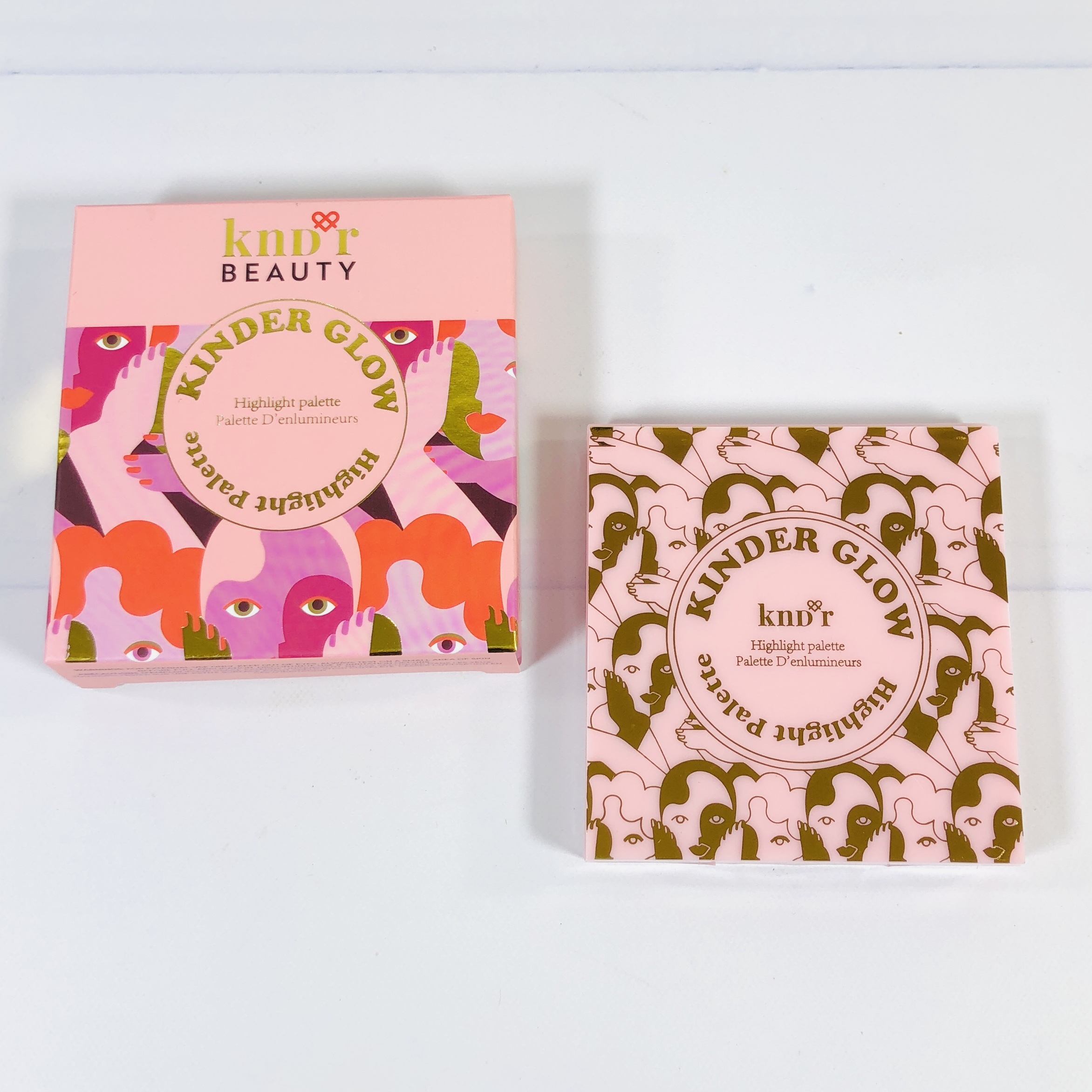 KNDR Beauty Kinder Glow Highlighting Palette ($15) KNDR Beauty is a new brand to me and they are cruelty-free and vegan!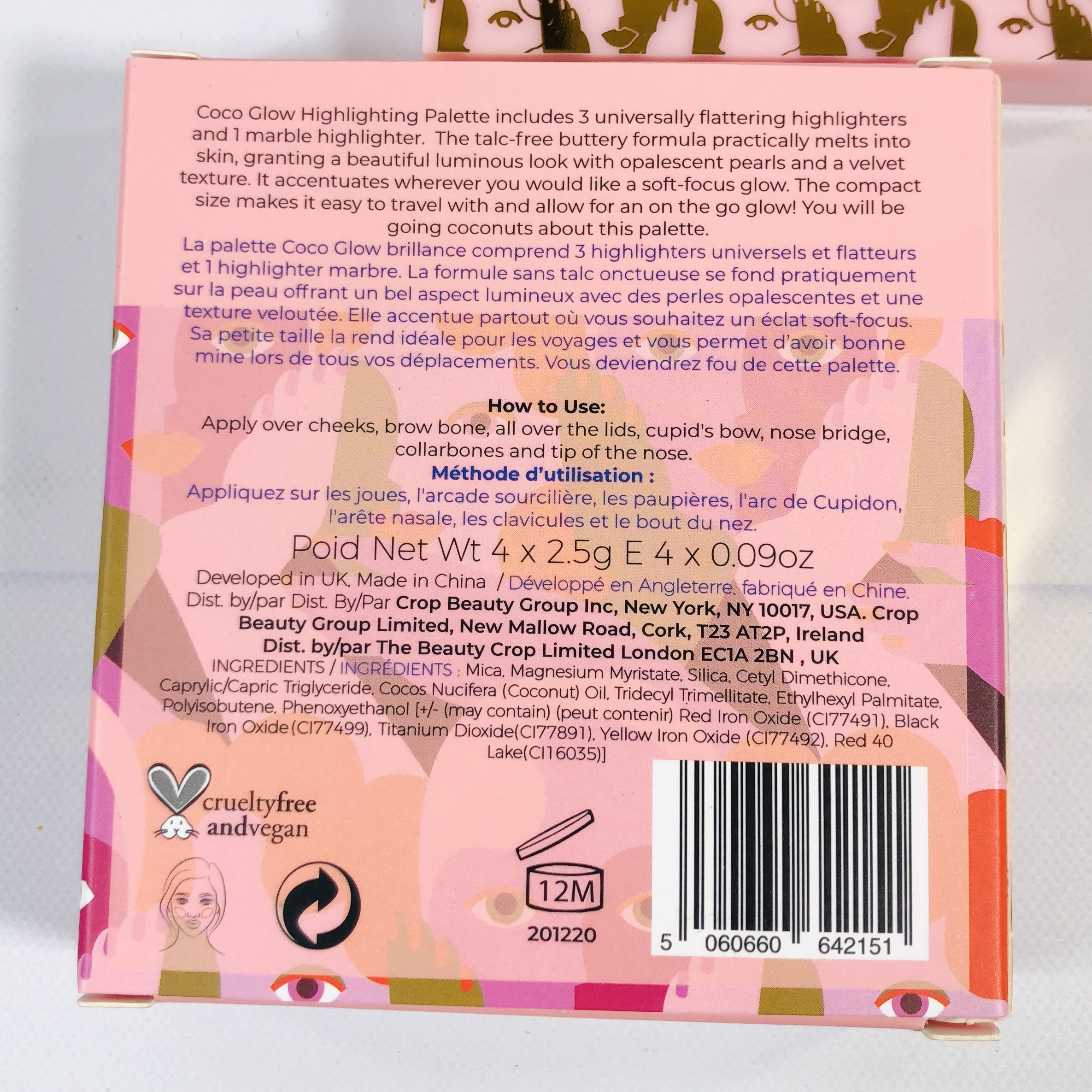 Mica and coconut oil are a couple of the ingredients and it makes for a smooth, silky formula.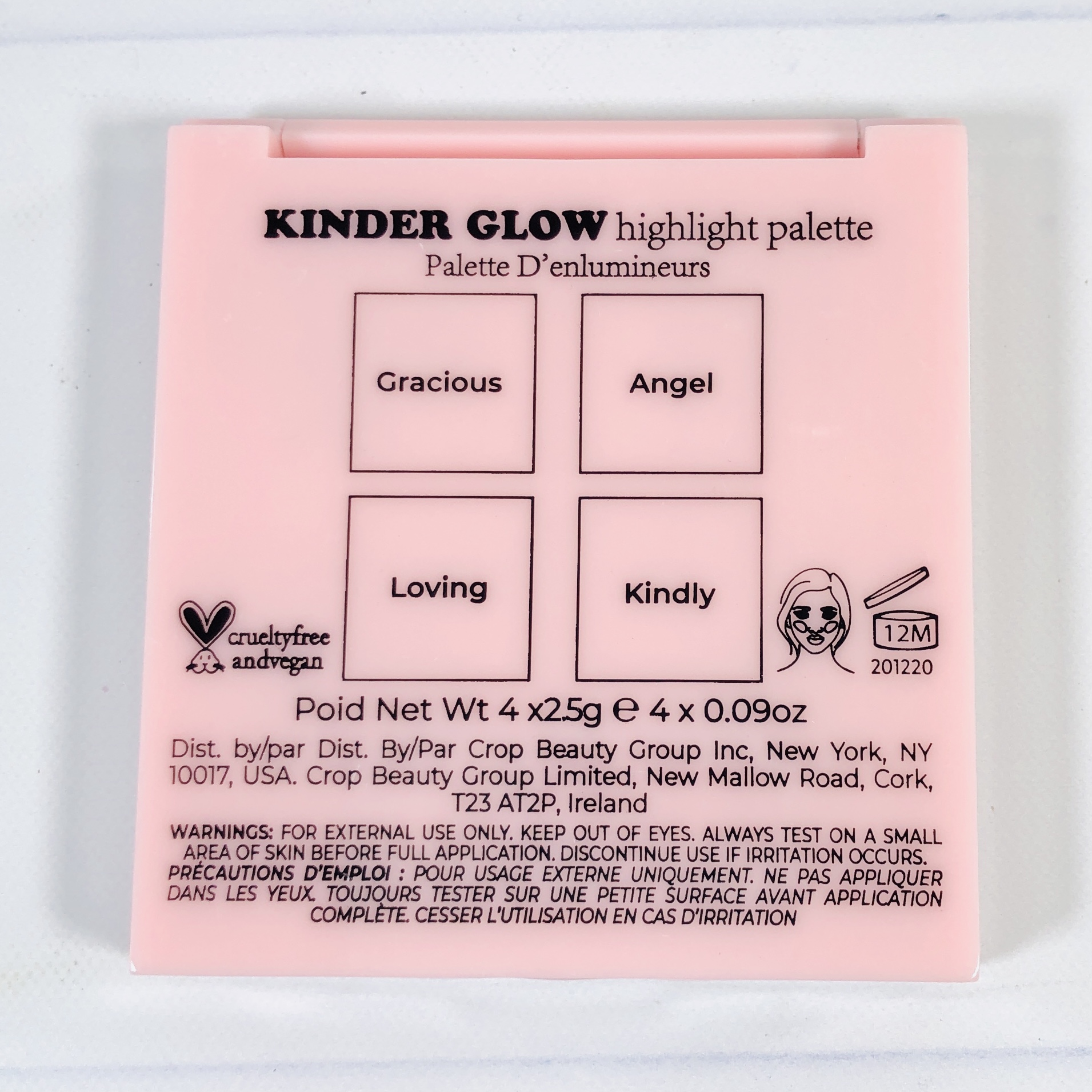 The color names were on the back of the palette.
Three of the shades are described as "universally flattering" and should work with all kinds of skin tones. There is also an interesting marble highlighter shade.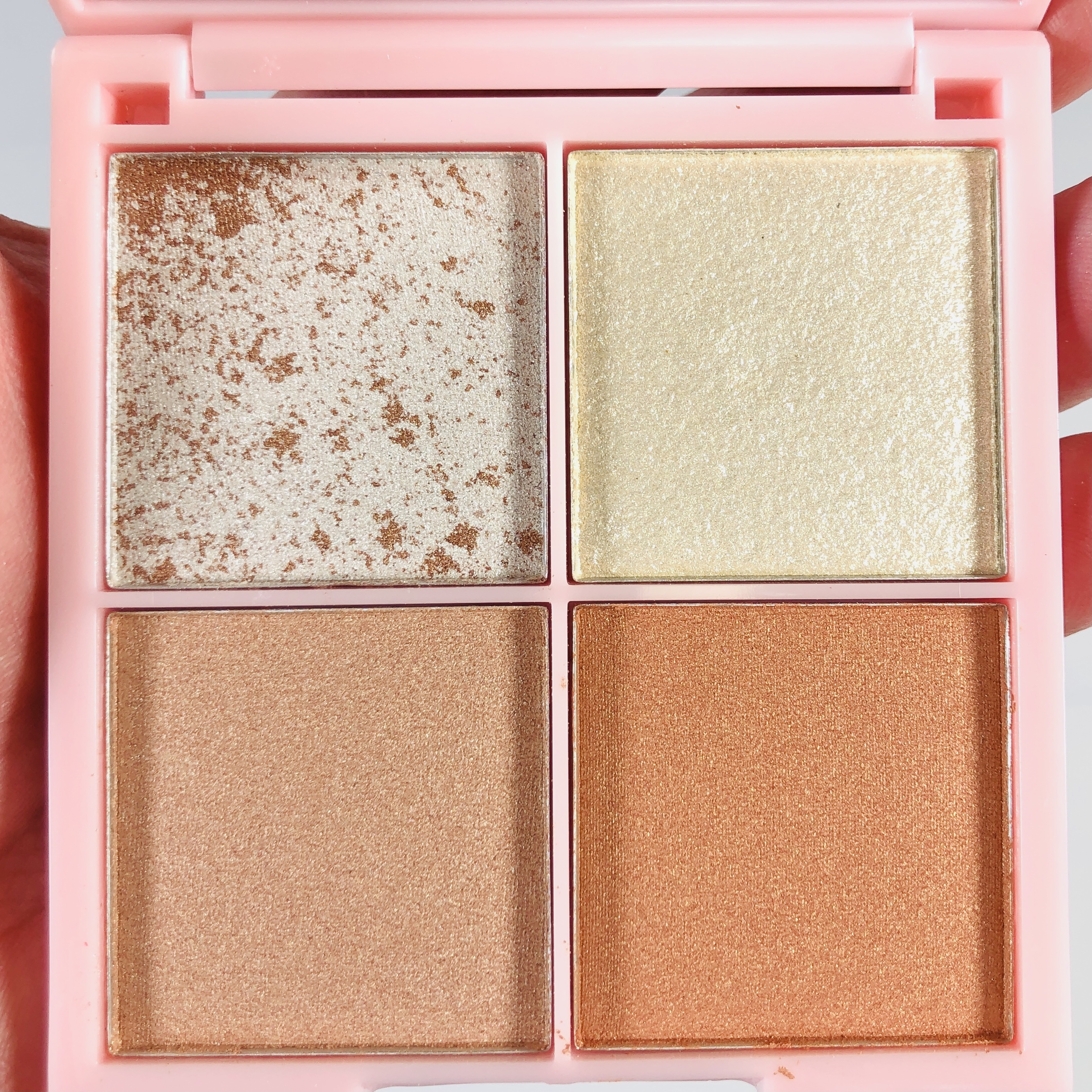 I applied Angel to my inner eyelid and above my cupid's bow. Warning: a little goes a long way! I used Gracious on my cheeks to keep from looking frosted. I was impressed with the formula and glimmer of this palette!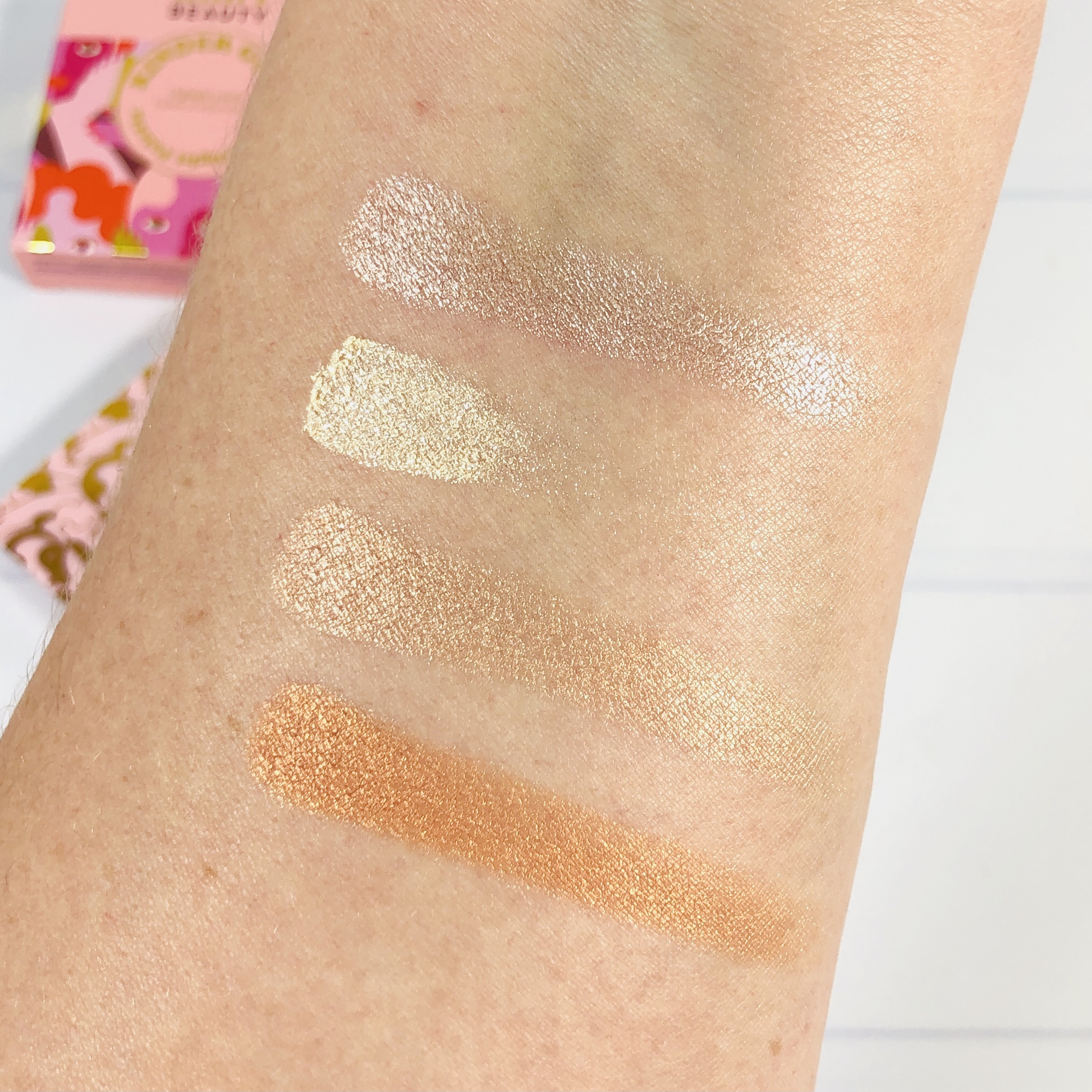 Here they are swatched: Gracious, Angel, Loving, and Kindly.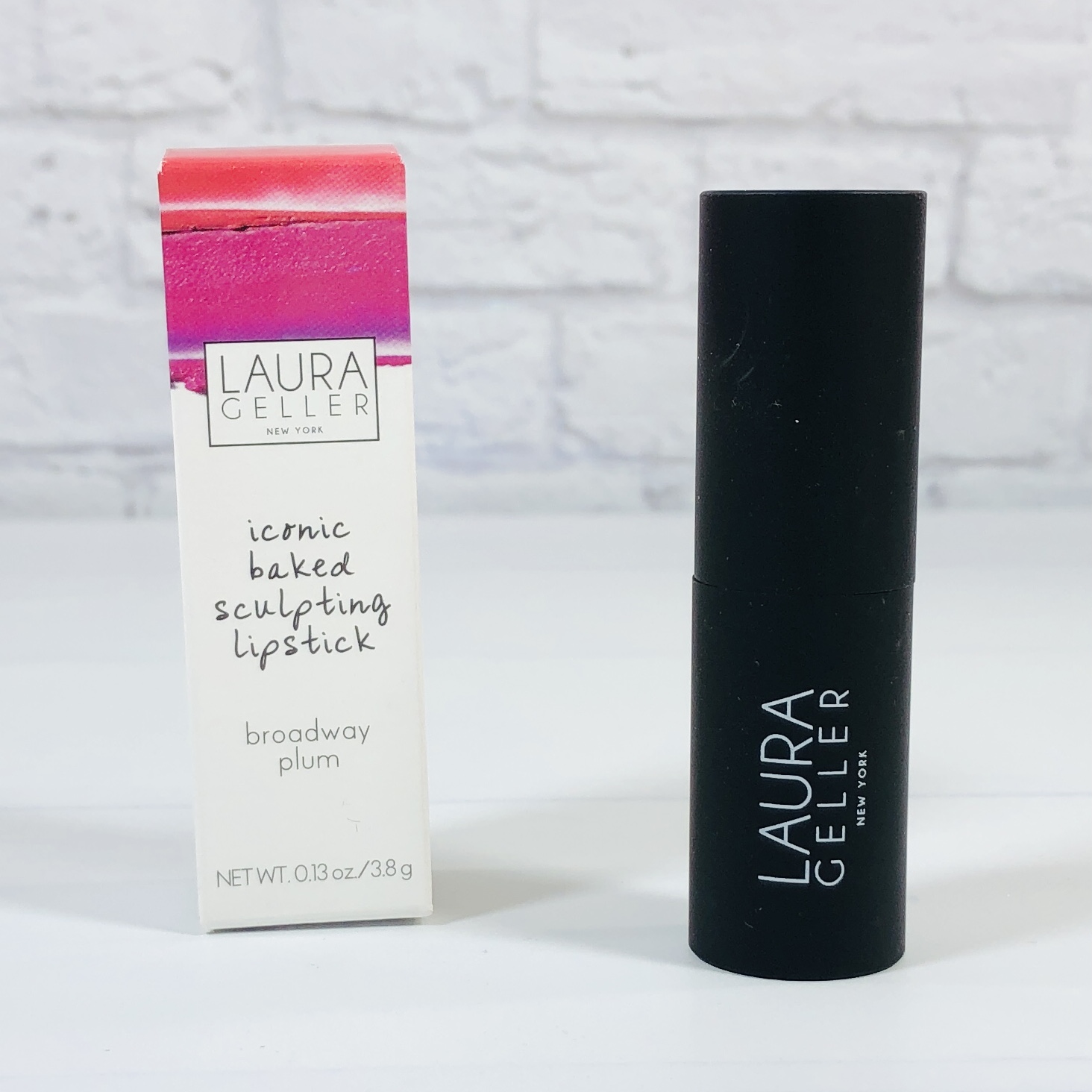 Laura Geller Iconic Baked Sculpting Lipstick ($21) I've always liked Laura Geller products and was excited to try this lipstick, it looks super cool! The magnetic case clicked closed securely and the formula is creamy.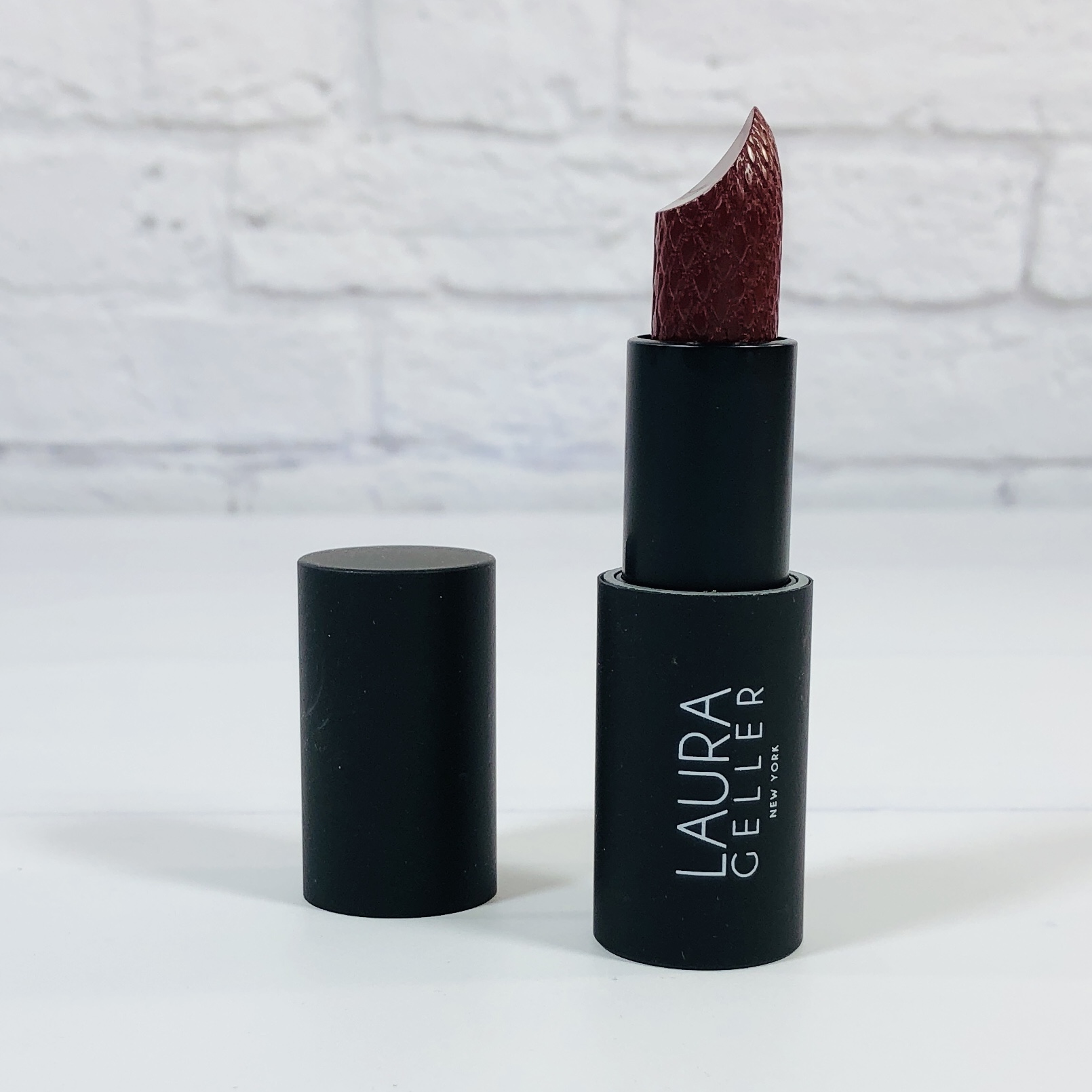 I wasn't expecting it to have snakeskin embossing! I received the shade Broadway Plum, which is described as deep aubergine (aka eggplant). The pointed tip means you can skip the liner. I managed to apply it in such a way that it wasn't super bright, but it stayed on for hours and looked great, without smearing! Swatched below.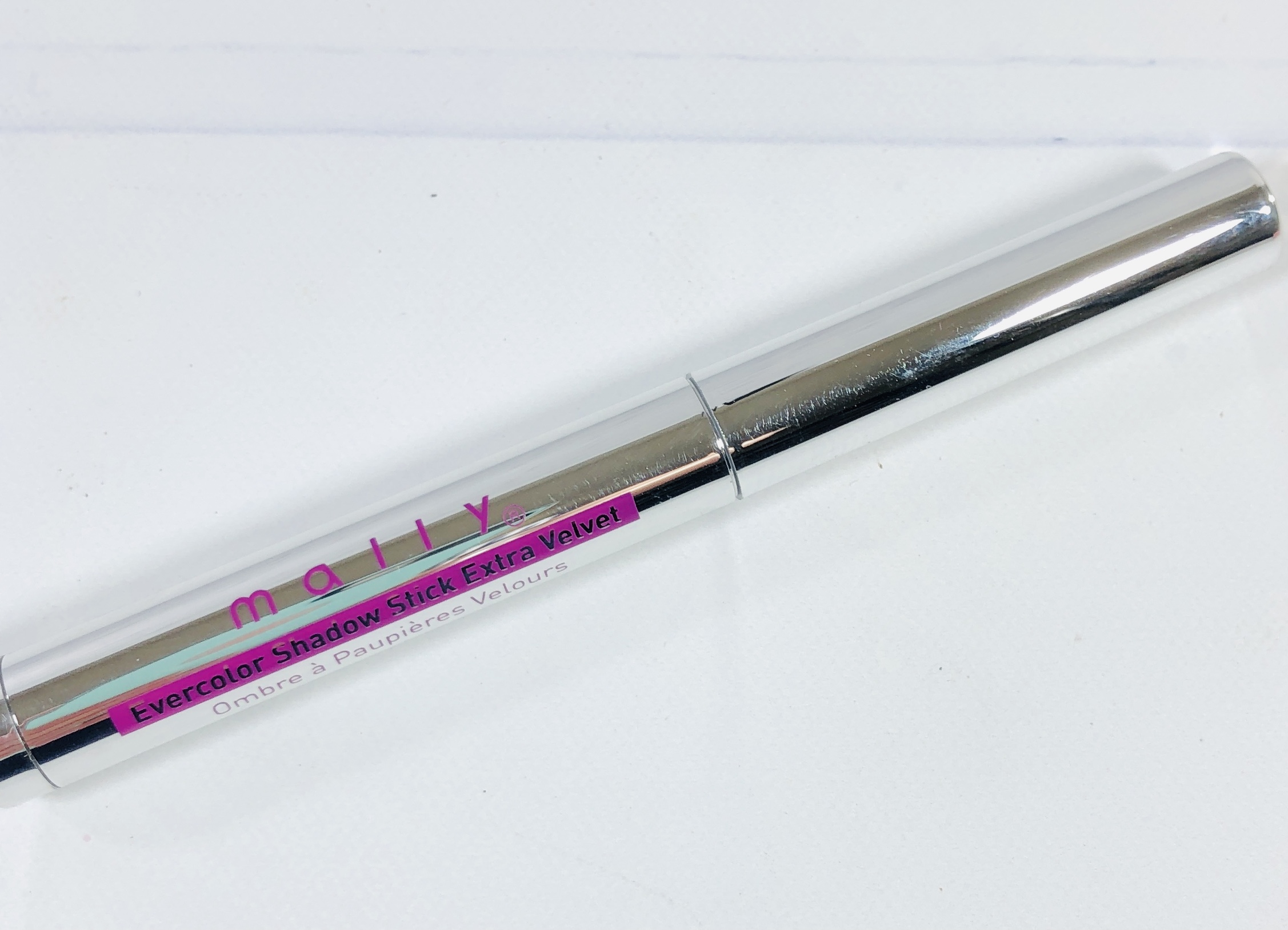 MALLY BEAUTY Evercolor Shadow Stick Extra Velvet ($25) I like it when shadow sticks are easy to use and wear well throughout the day. This ticks both those boxes!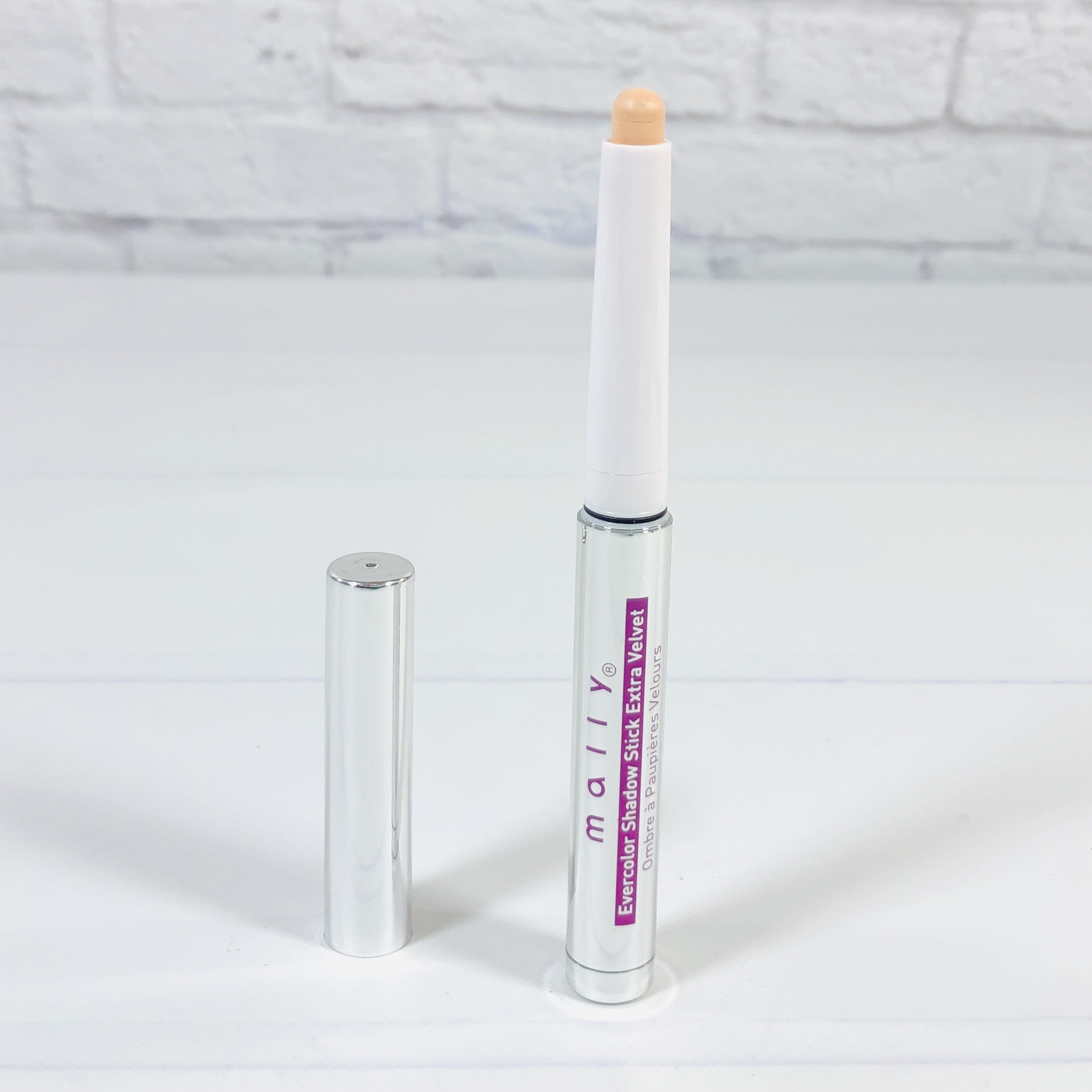 I think this shade is called "Ivory", which is a matte color that kind of reminds me of concealer. I used it on my lid and then blended it in with my finger. It went on smoothly and was easy to blend. It became the base for the rest of my eye look, and I will continue to use it from here on out!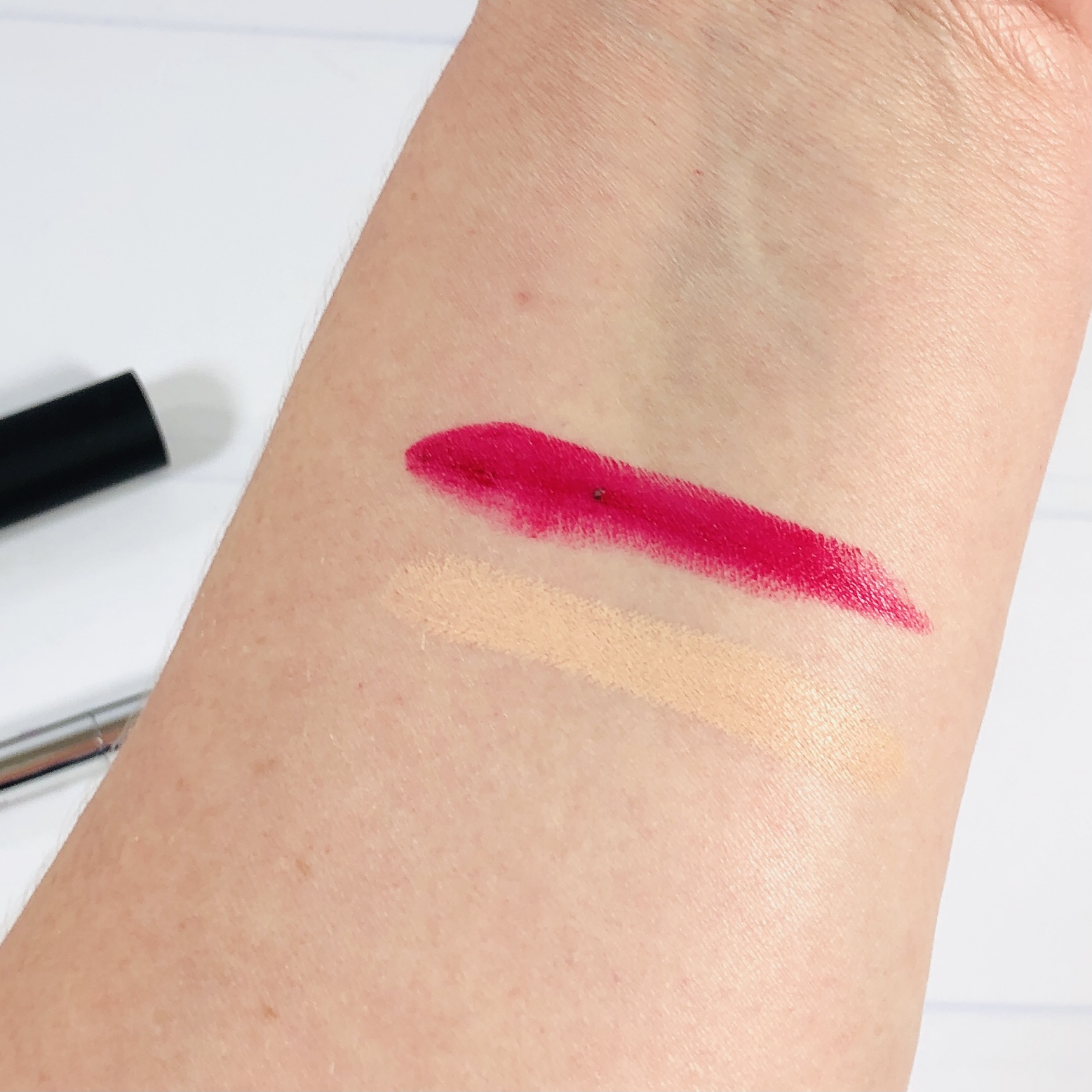 Swatched on top is the lipstick, and below is the shadow stick.
Natasha Denona Ayana Eyeshadow Palette – SIMILAR ($48) This palette is a BOXYCHARM exclusive item, but similar palettes from this brand are $48.
The colors come from other palettes found on the Natasha Denona website.
BOXYCHARM called this a neutral, cool-toned palette but it seems warm to me. Brown and beige are warm colors, right?
I think this was the first time I had fallout from just swatching the shadows!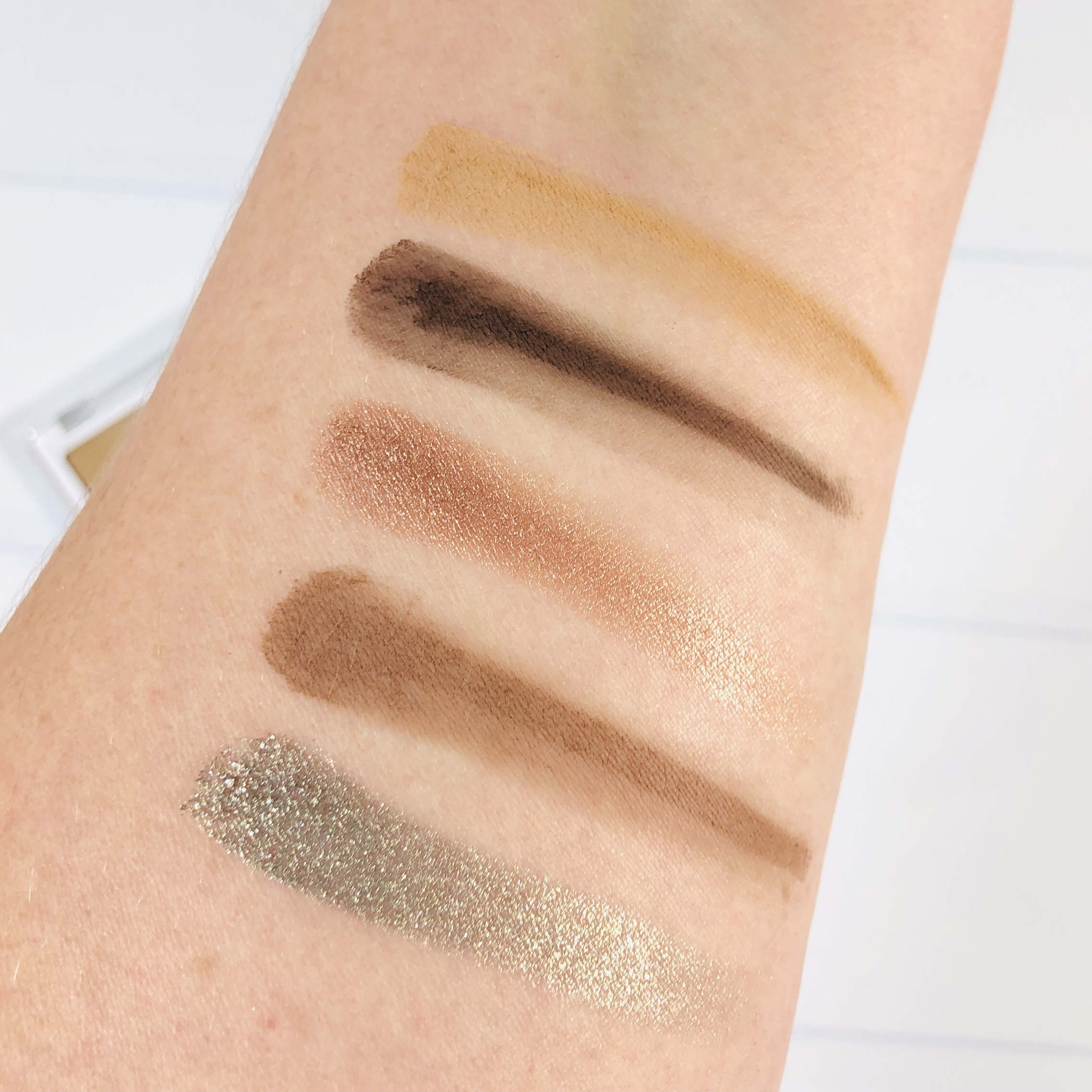 Here are the colors swatched. I didn't have much fallout when applying to my eyes thankfully! I will get the most use out of Satin Skin and Lash Line, maybe even Crease. The colors stayed put all day long.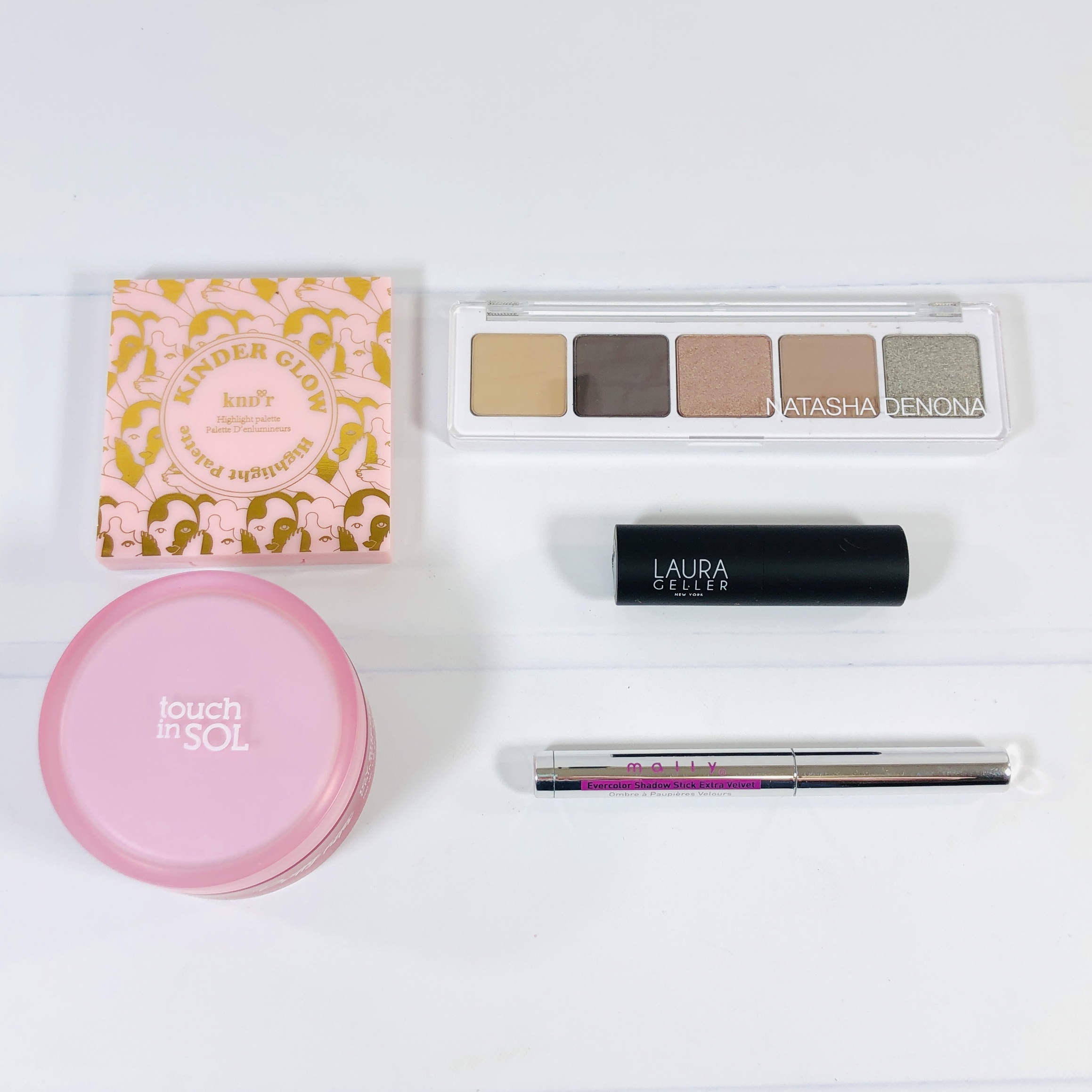 I was thrilled with the makeup I received in my April BOYCHARM and yes, four out of five items were straight up makeup! The fifth item was related to makeup too, since it's supposed to help keep it in place while blurring pores. I used all five items at one go, since they all had their own unique job duties. I applied the primer and the eyeshadow stick was sort of like a primer for my eyes. I loved the sparkle that I achieved with the highlighter palette and the eye shadow palette helped me make my eyes pop. The lipstick was in a formula that I ended up loving, no dry lips after applying and I adored the shade. My box combo had a value of around $129!
What's your favorite item in this month's BOXYCHARM?