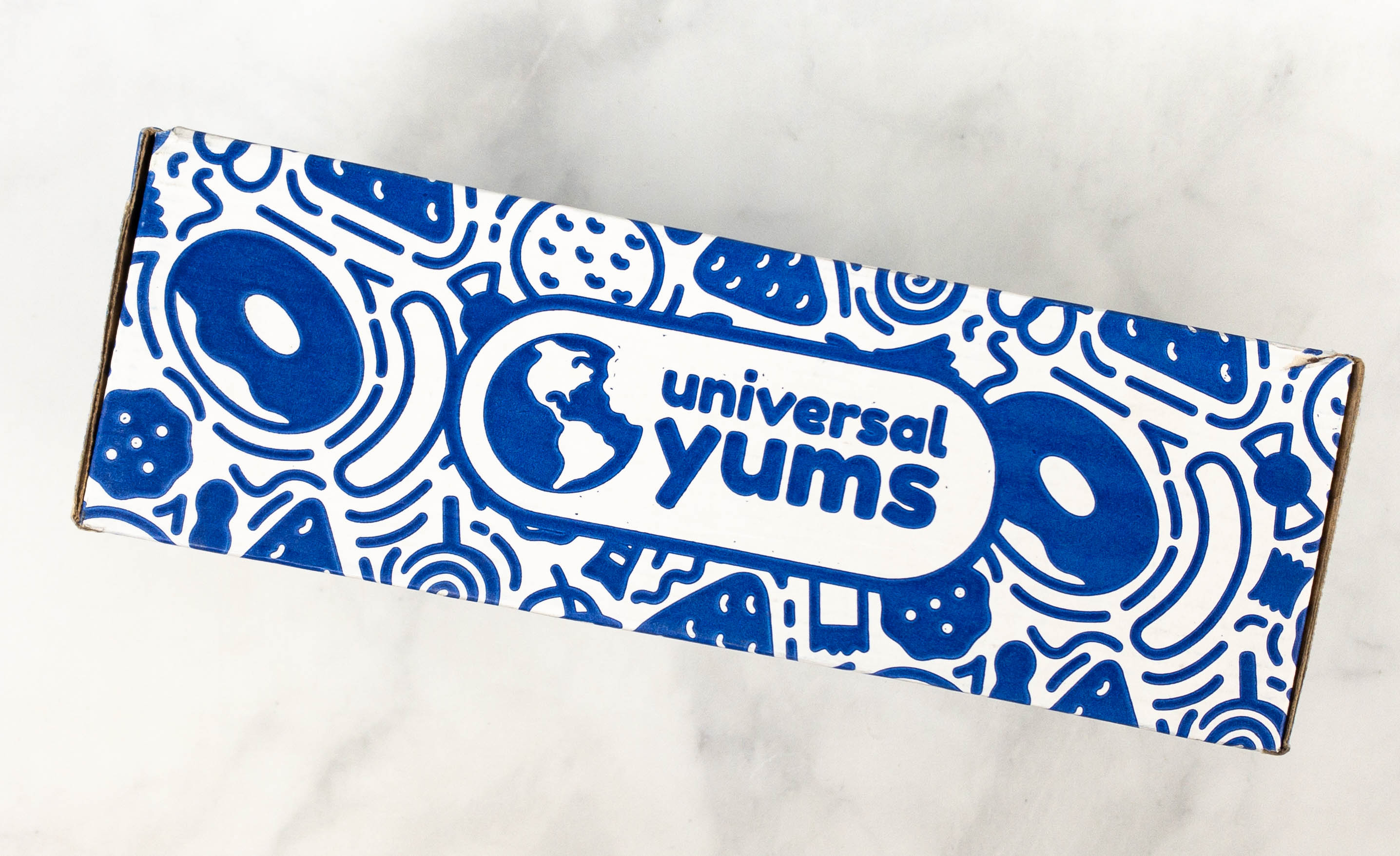 Universal Yums is an international snack subscription! Featuring a new country each month, the box contains unique and delicious snacks that are either difficult or impossible to find in US stores. They promise to always include a variety of sweet and savory snacks, all with the featured country's distinct flavors and spices. Each box also comes with an interactive guidebook containing an explanation of why they chose each snack, as well as trivia, games, recipes, and other cultural features! This monthly snack subscription is a reader favorite – it's taken top honors 2 years in a row in our reader's selections for best snack subscription box!
There are three available box sizes:
Yum Box – 6+ snacks plus a 12-page booklet for $14 a month
Yum Yum – 12+ snacks plus a 16-page booklet and other bonus content for $25 a month
Super Yum Box – 20+ snacks plus a 20-page booklet and other bonus content for $39 a month
DEAL: Get $5 off your first month or a FREE box with an annual plan when you sign up for a Super Yum Box subscription! No coupon code needed, just use this link to sign up!
This is the review of the Yum Yum box!
The featured place this month is SPAIN!
The box is full as always! Everything arrived in great condition even without extra packaging materials.
The month's sticker is about mouthwatering masterpieces in Spain!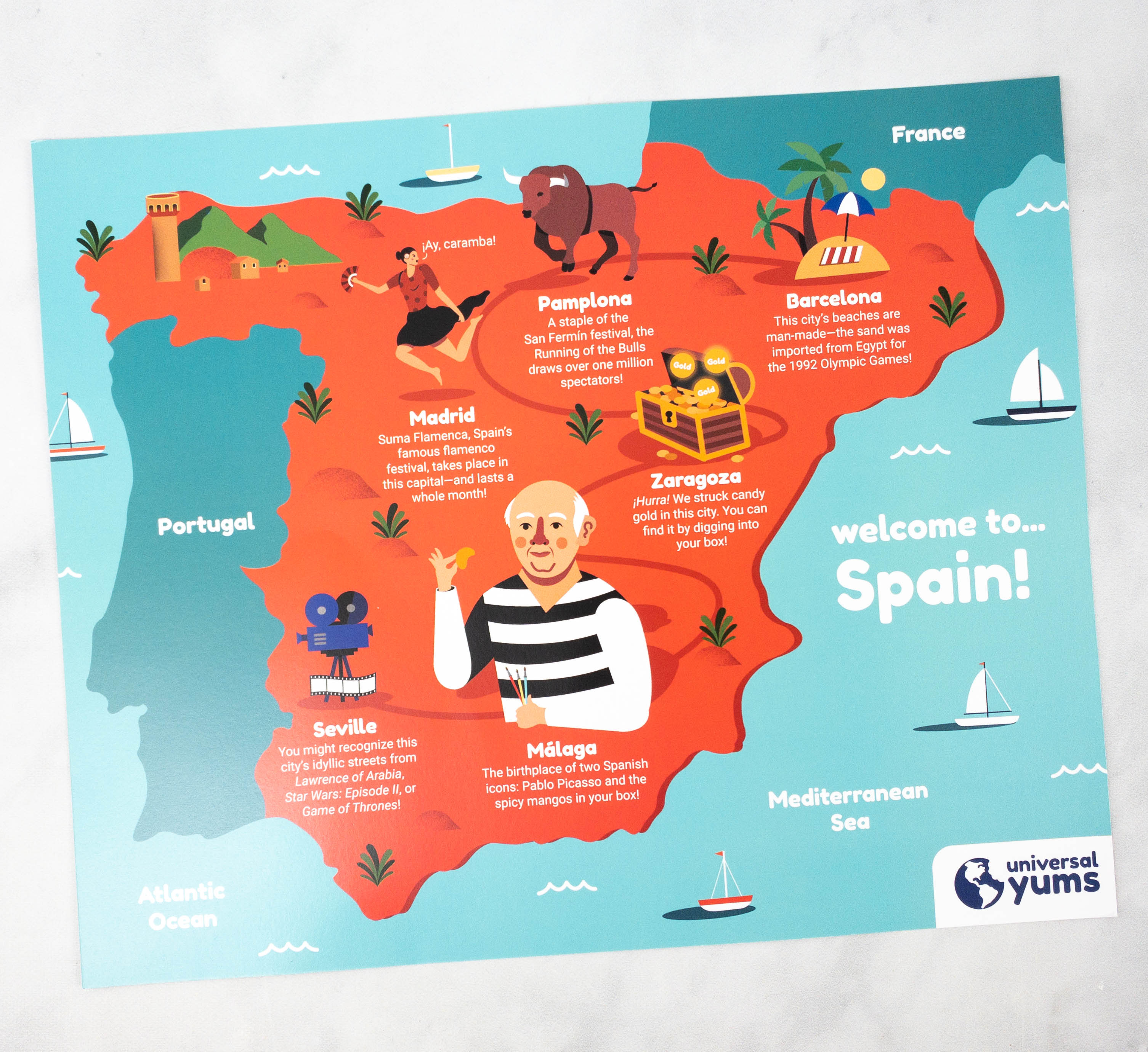 There's also a card that features the map of Spain and a brief overview of the country!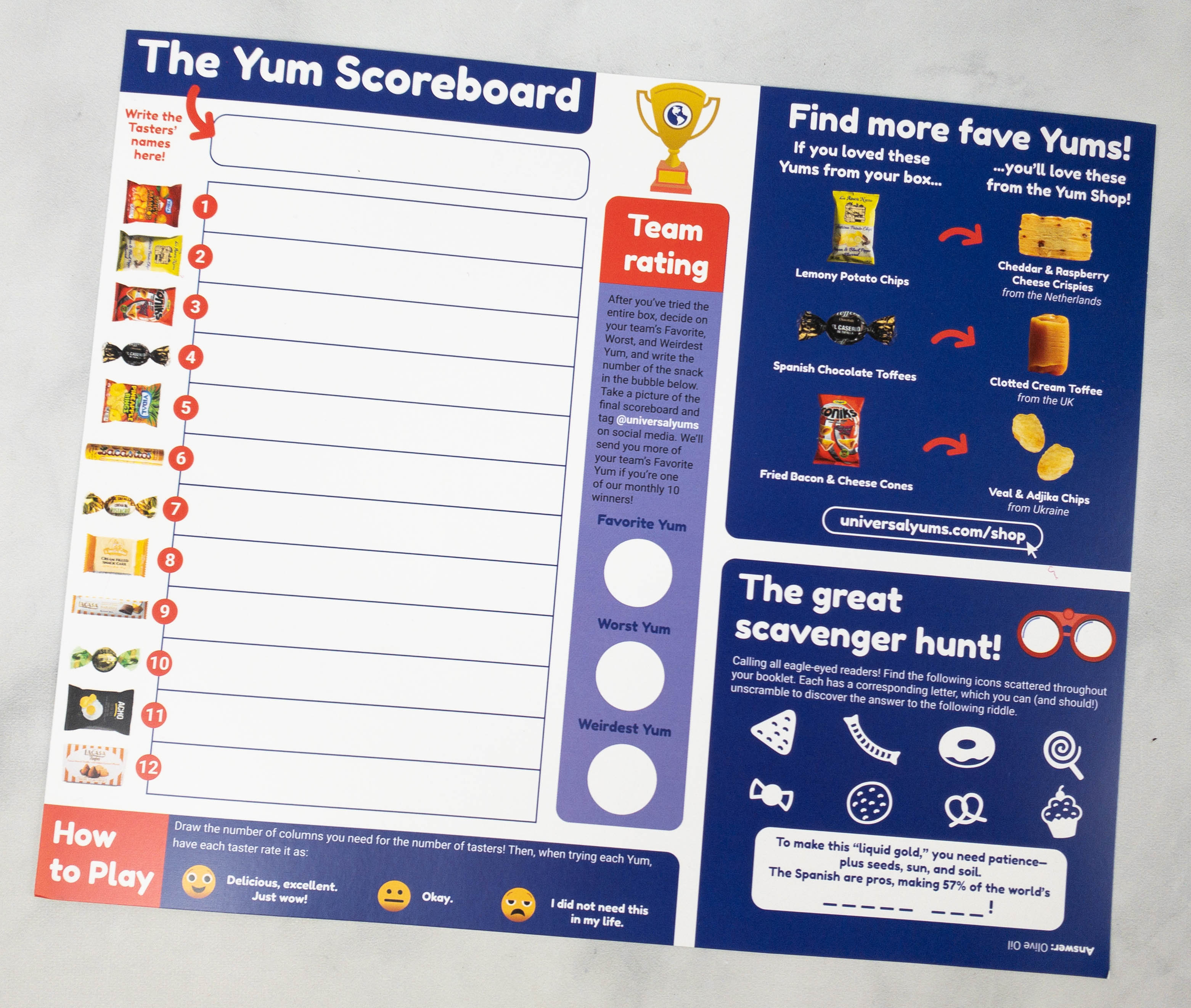 At the back is The Yum Scoreboard where you can rate all the snacks. You can also vote on an upcoming box!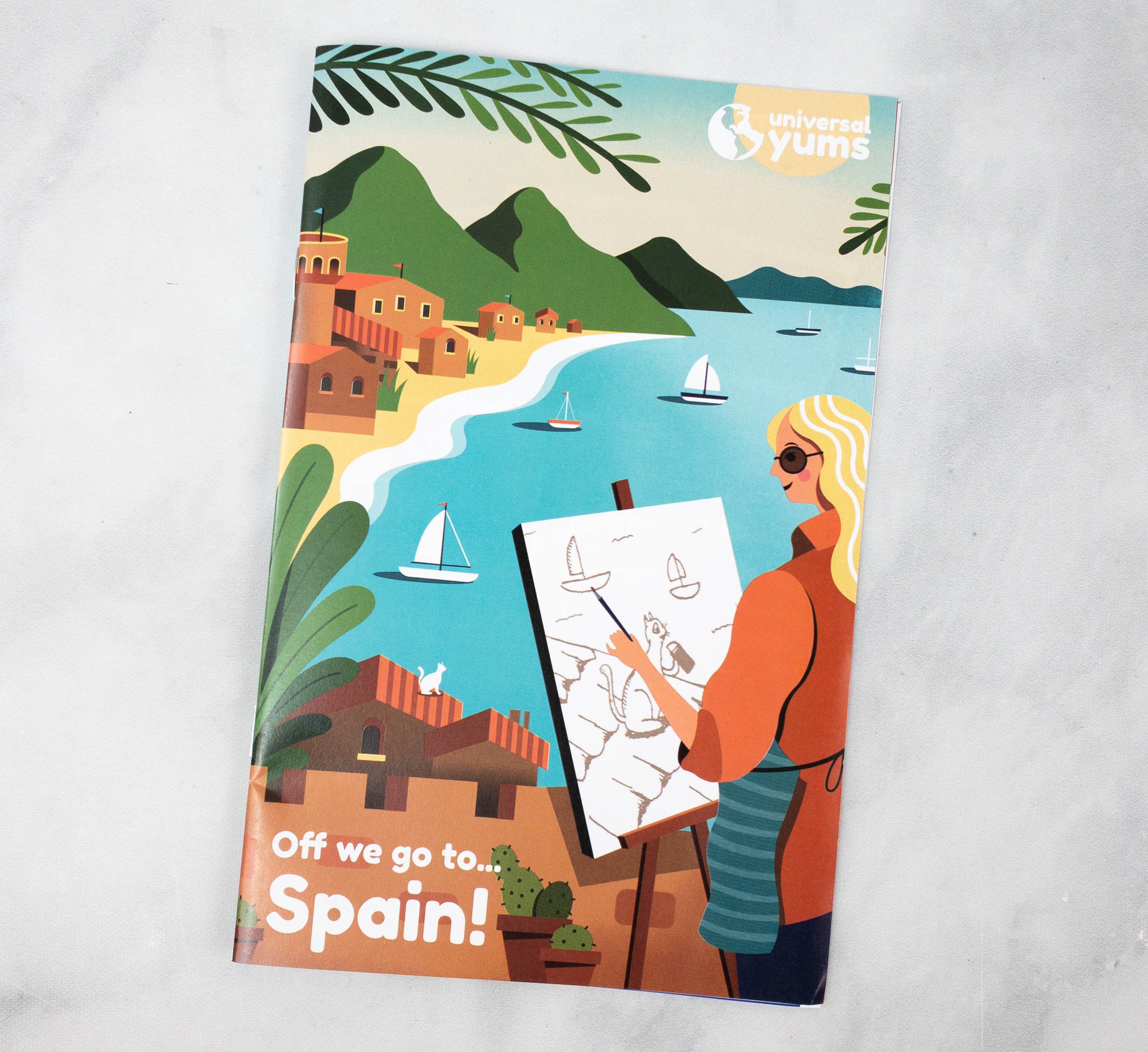 Aside from the card, the box includes an information booklet.
At the back, they featured items that are available in The Yum Shop.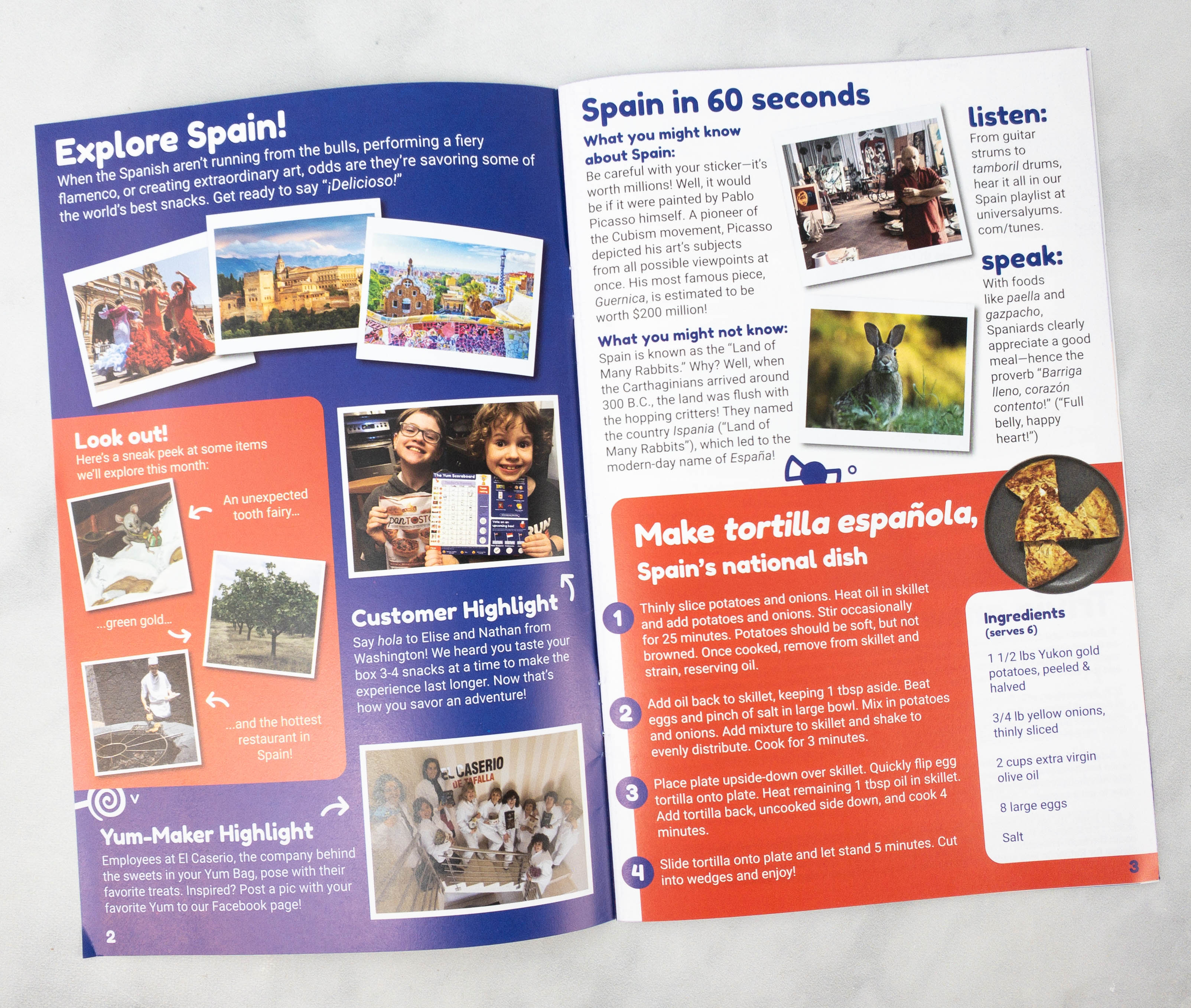 Inside the booklet, there are more fun facts about Spain, and some sneak peek of the country's rich culture and destinations. There's even a recipe for Tortilla Española, Spain's national dish!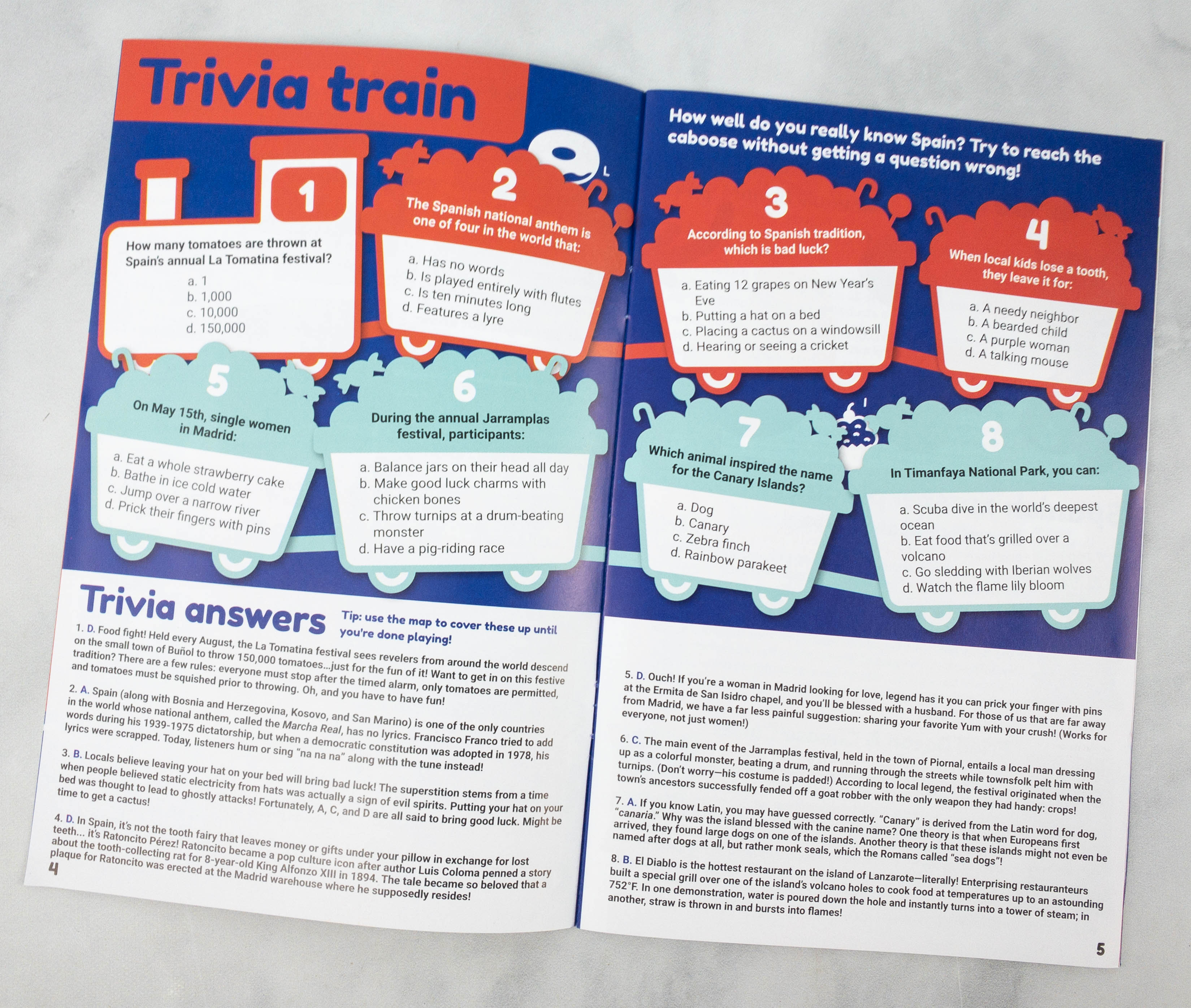 Here's a trivia page where you can test your knowledge about this wonderful country!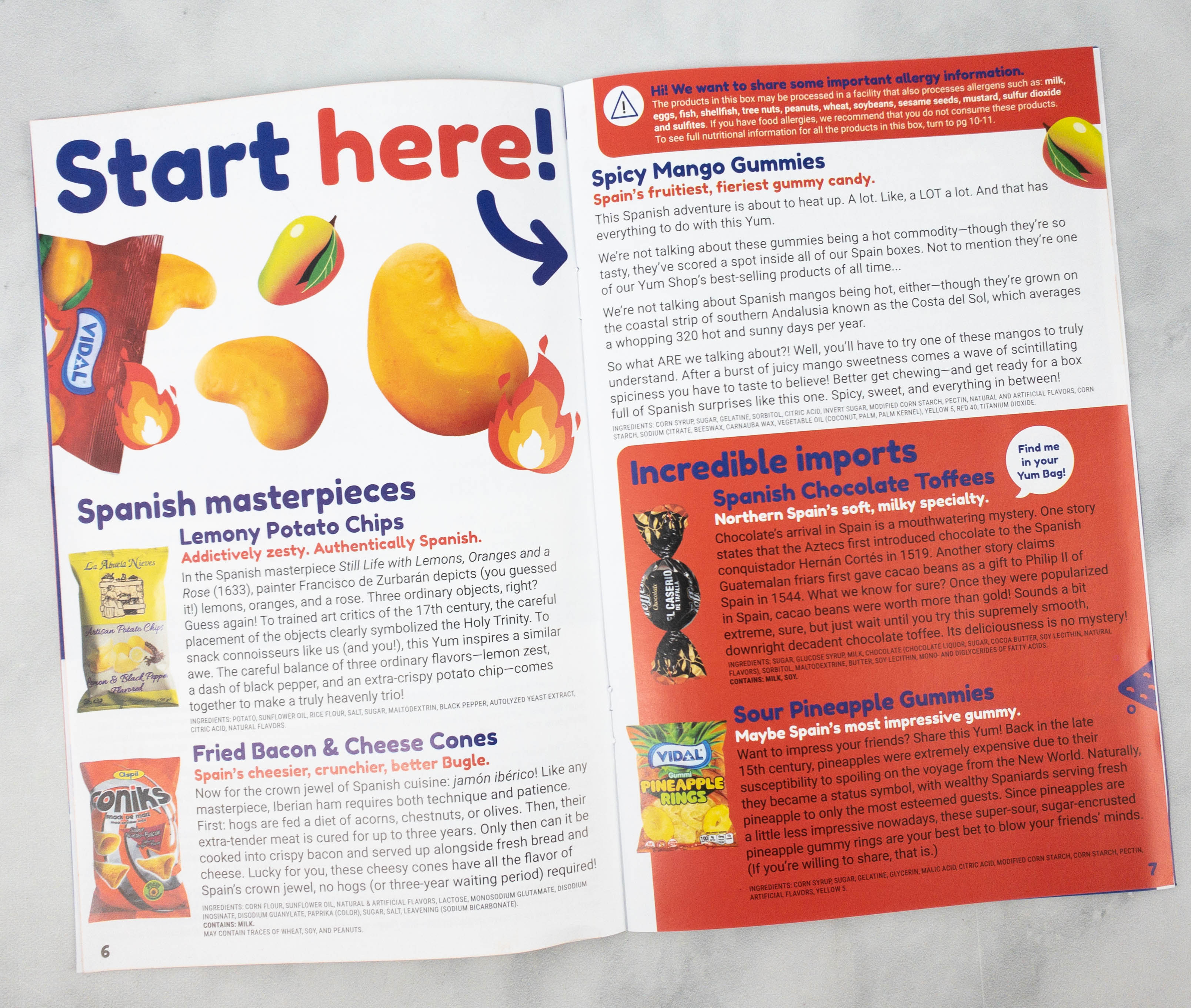 This booklet also lists down all the snacks inside this box.
Each snack comes with a photo and a long description in the booklet!
They also included the Nutrition Facts of each item this month.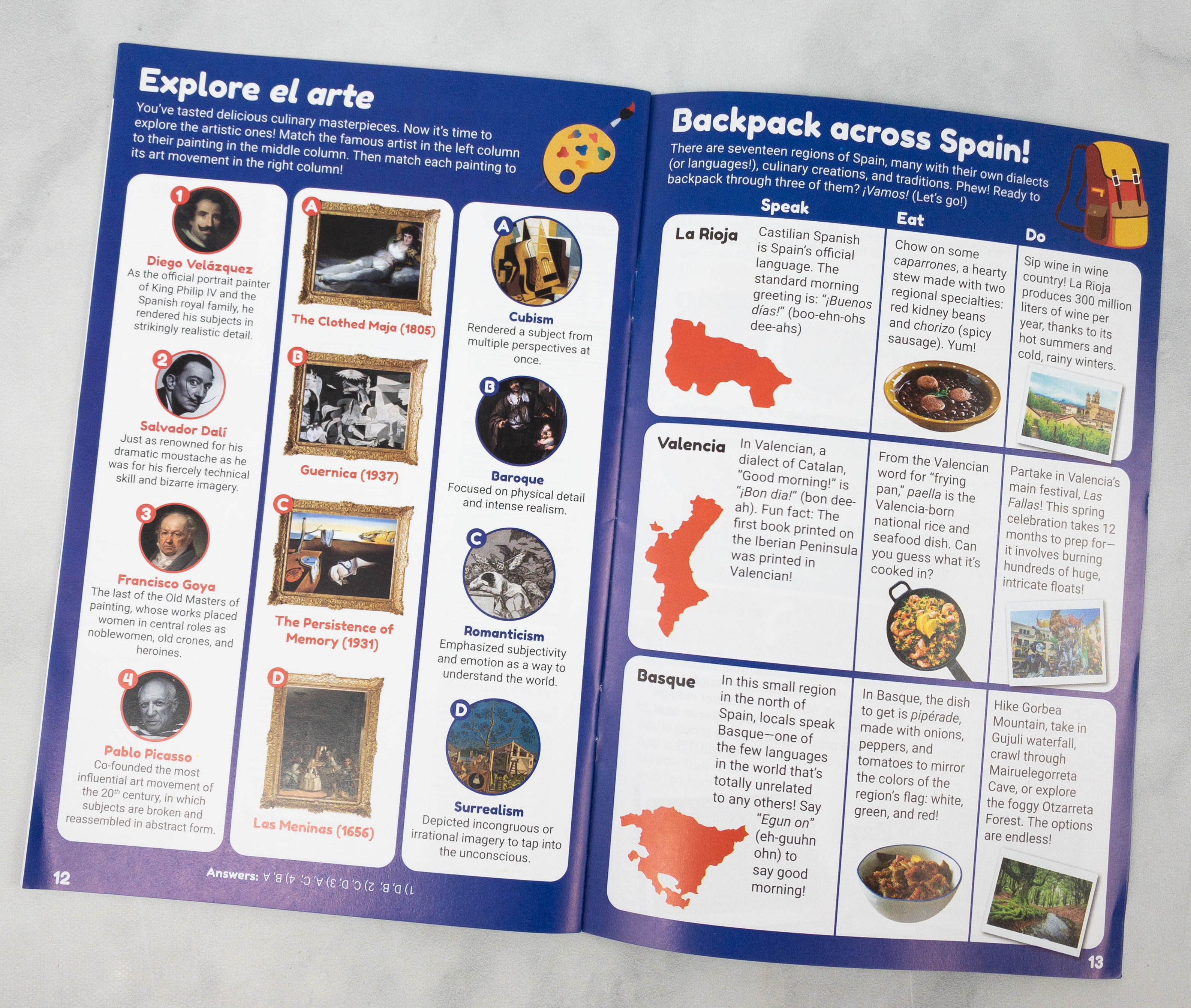 There are even fun quizzes you can play on your own or with friends!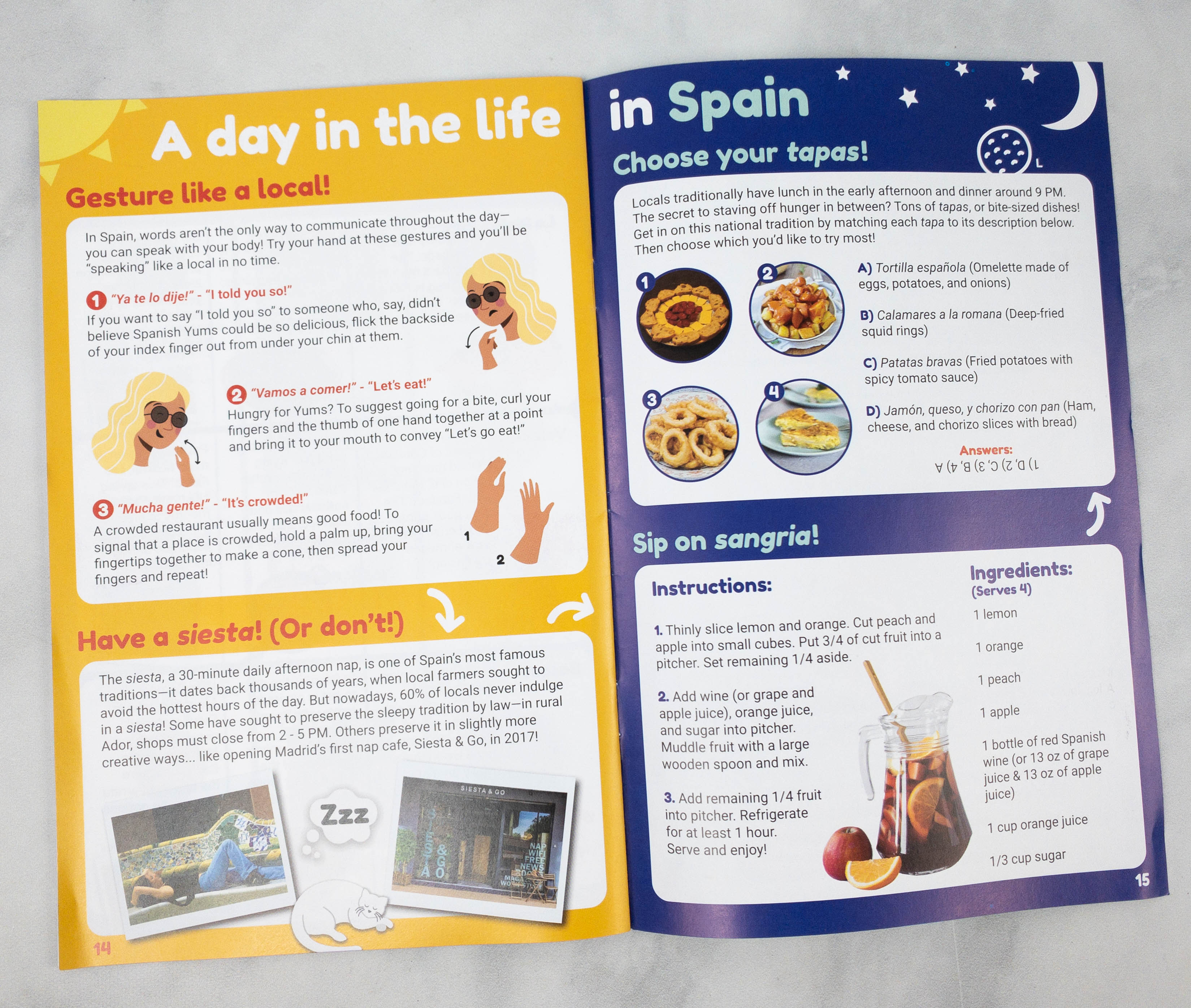 I loved reading this before taking a bite on this month's snacks!
Everything in my April 2021 box!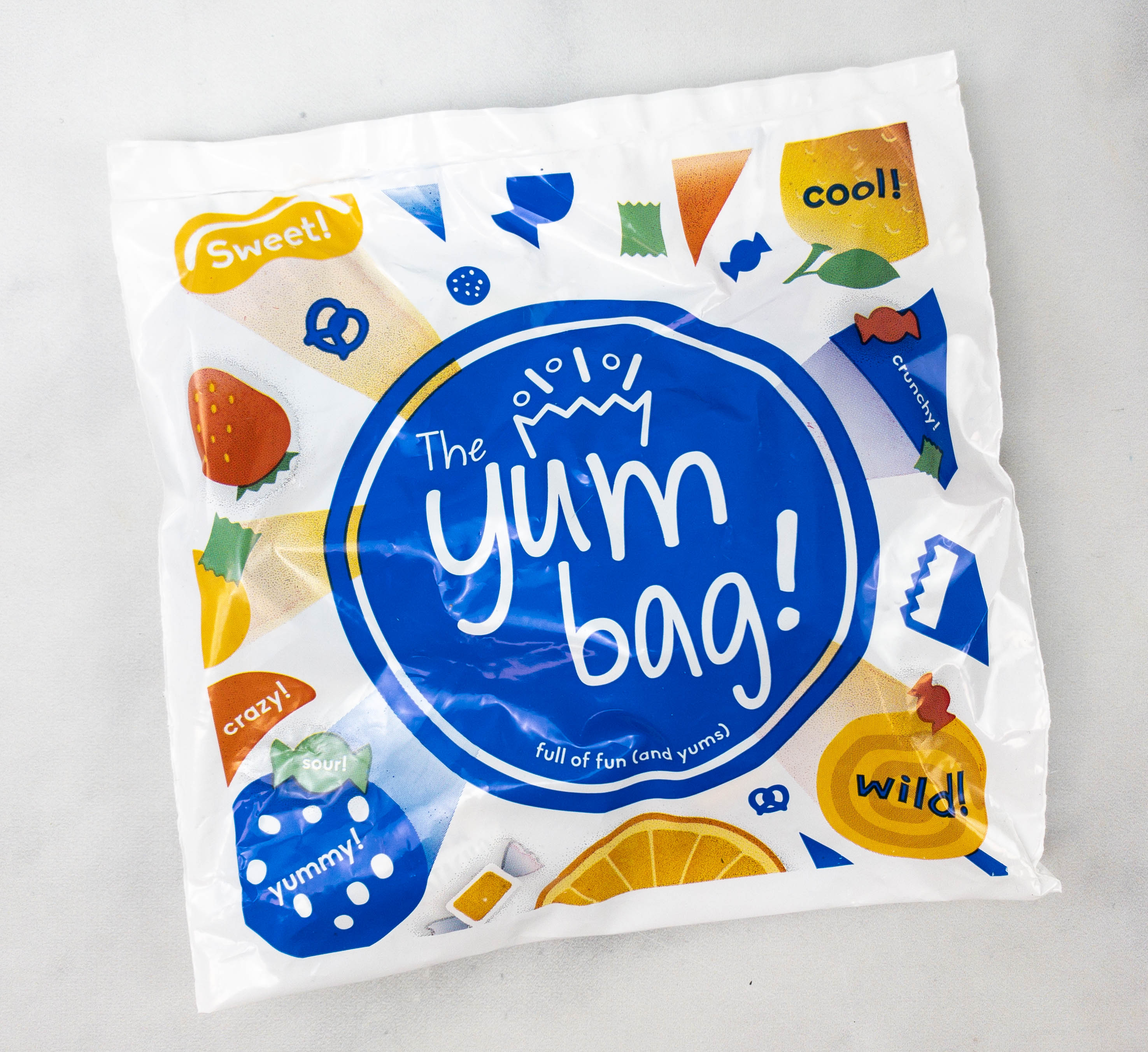 Yum Bag. The Yum Bag is always packed with candies from the featured country!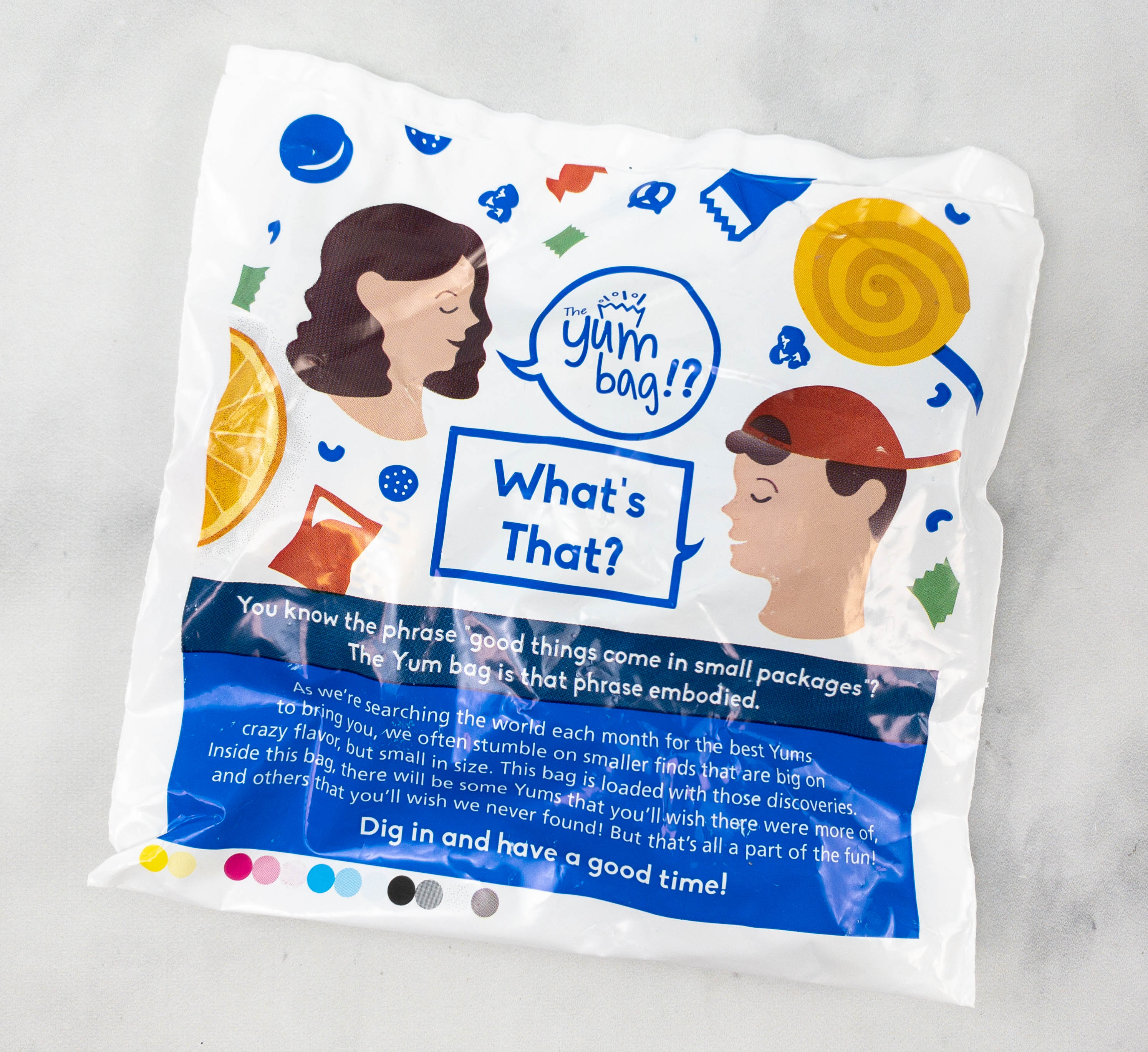 It may include flavors that you'll easily love and some that you may find weird and unusual.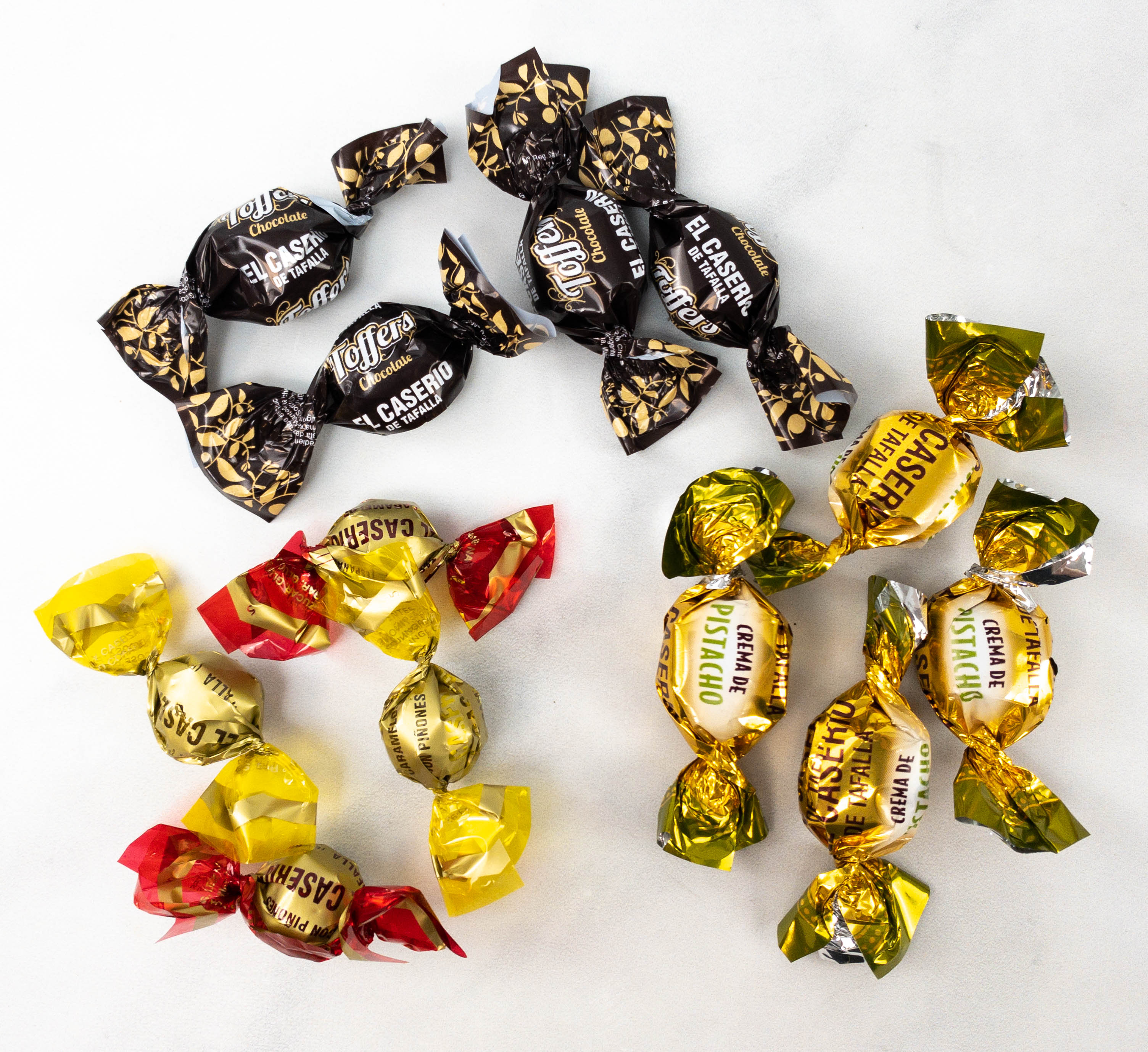 Spanish Chocolate Toffees. These chocolate toffee candies are so satisfying! Originating from Northern Spain, they have a rich chocolatey flavor and a soft, chewy texture. They are also perfectly sweet!
Pistachio Toffees. Here are more toffees, but this time, they contain pistachios which are known as "green gold" locally. Spanish pistachios are big in size and flavor, making these candies really nutty. The toffees are soft and creamy as well, and I can't get enough of them.
Pine Nut Candy. A 70-year-old recipe, these tasty candies are a genius idea of Jesus Ramirez. He created an amazing treat from a surplus of pine nuts by combining them with sugar, milk, and hint of coffee. These are hard candies and I love them because they are really flavorful!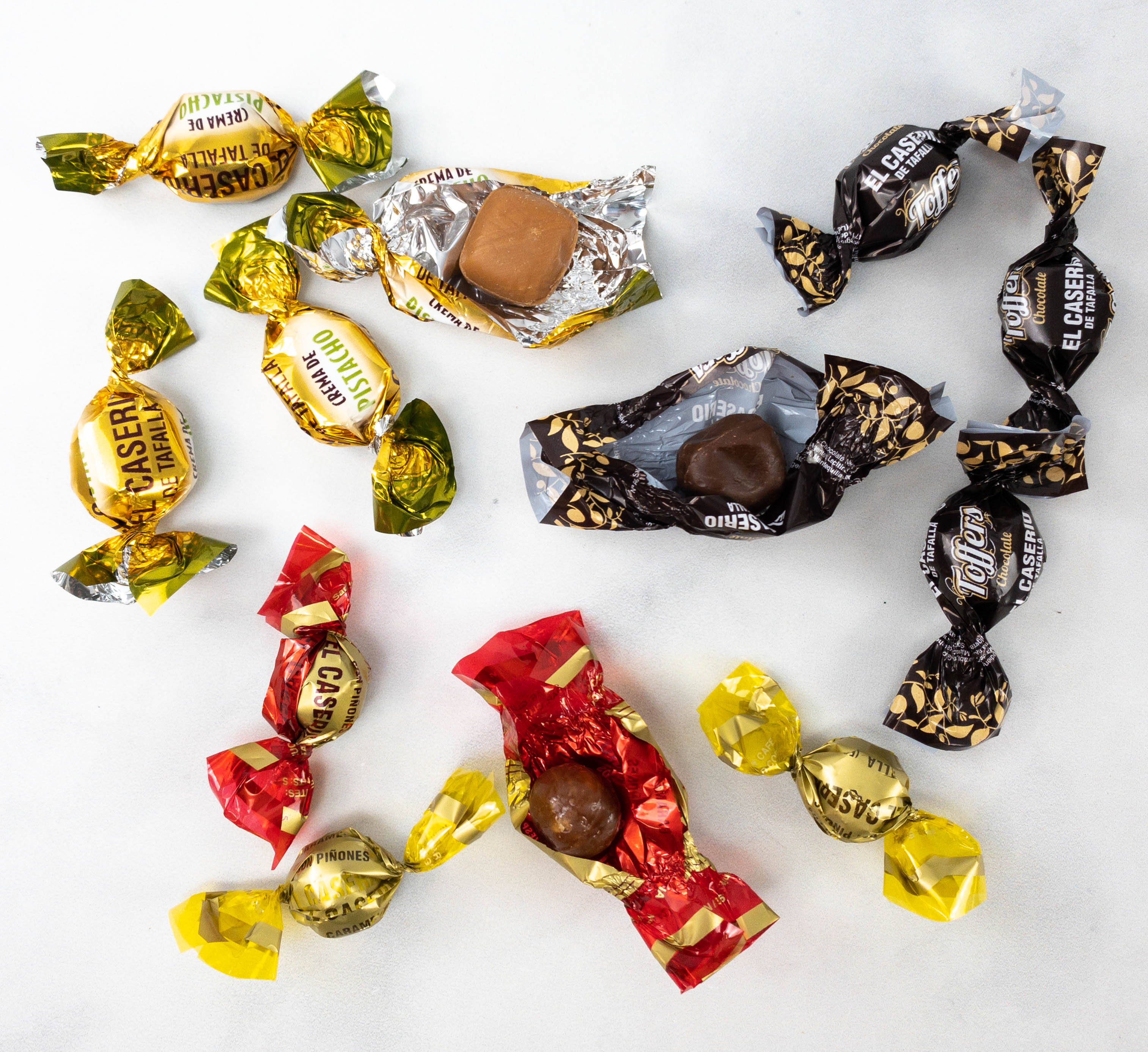 This month's candies from the Yum Bag are all sweet, perfect as a dessert or as a picker-upper any time of the day.
Fried Bacon & Cheese Cones. These cone-shaped corn snacks remind me of Bugles! They come in a cheesy bacon flavor, with a crunchy texture that make them fun to eat. It's great to munch on while watching TV or a movie.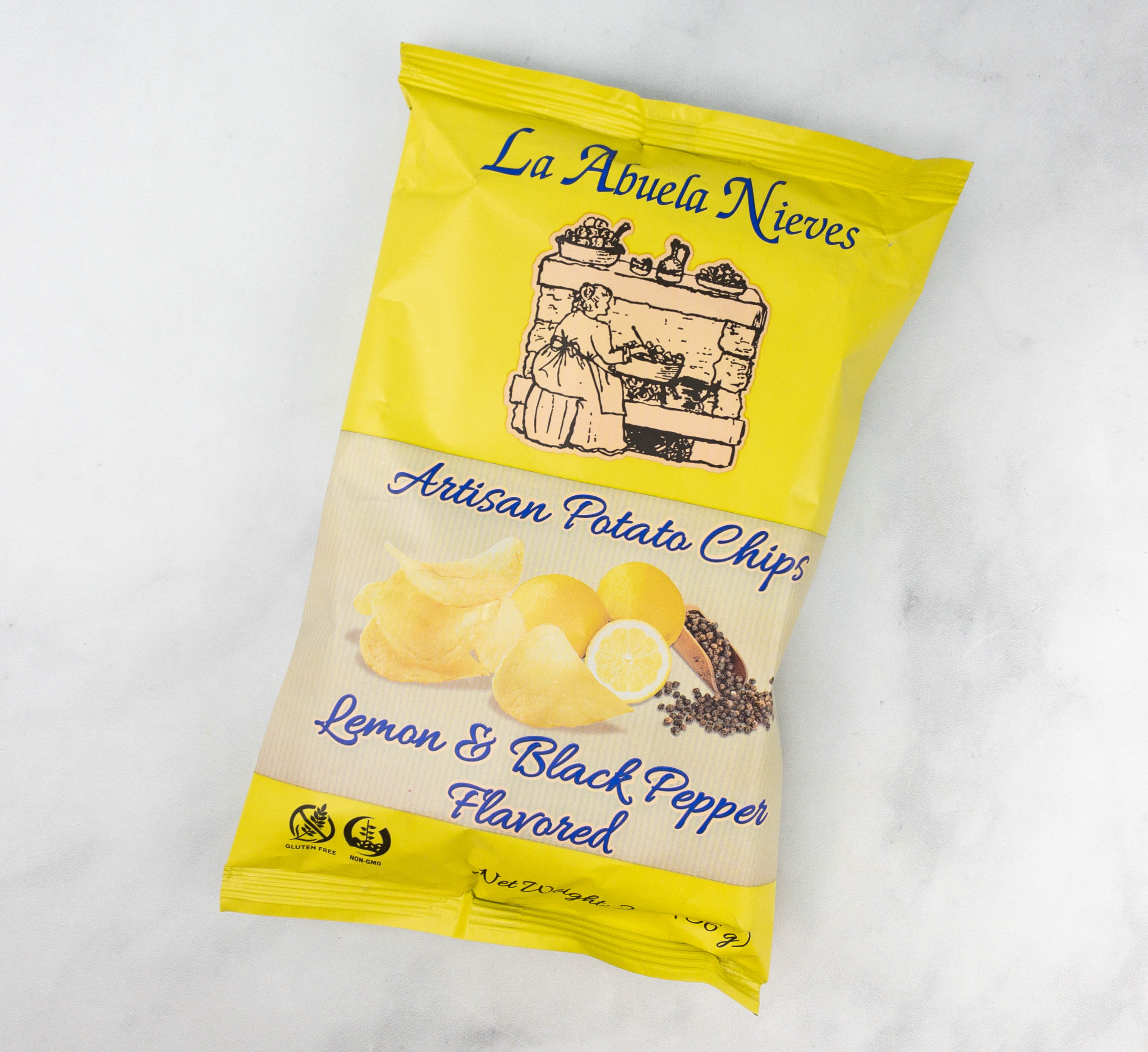 Lemony Potato Chips. Here's a bag of uniquely-flavored potato chips! They are infused with lemon and black pepper, giving them a zesty flavor in every bite. The chips are also perfectly crispy!
Spicy Mango Gummies. Here's one of Yum Shop's best selling snacks of all time, gummies in spicy mango flavor! The juiciness and sweetness of mango is there on the first few bites, followed by a intense spiciness for a nice contrast.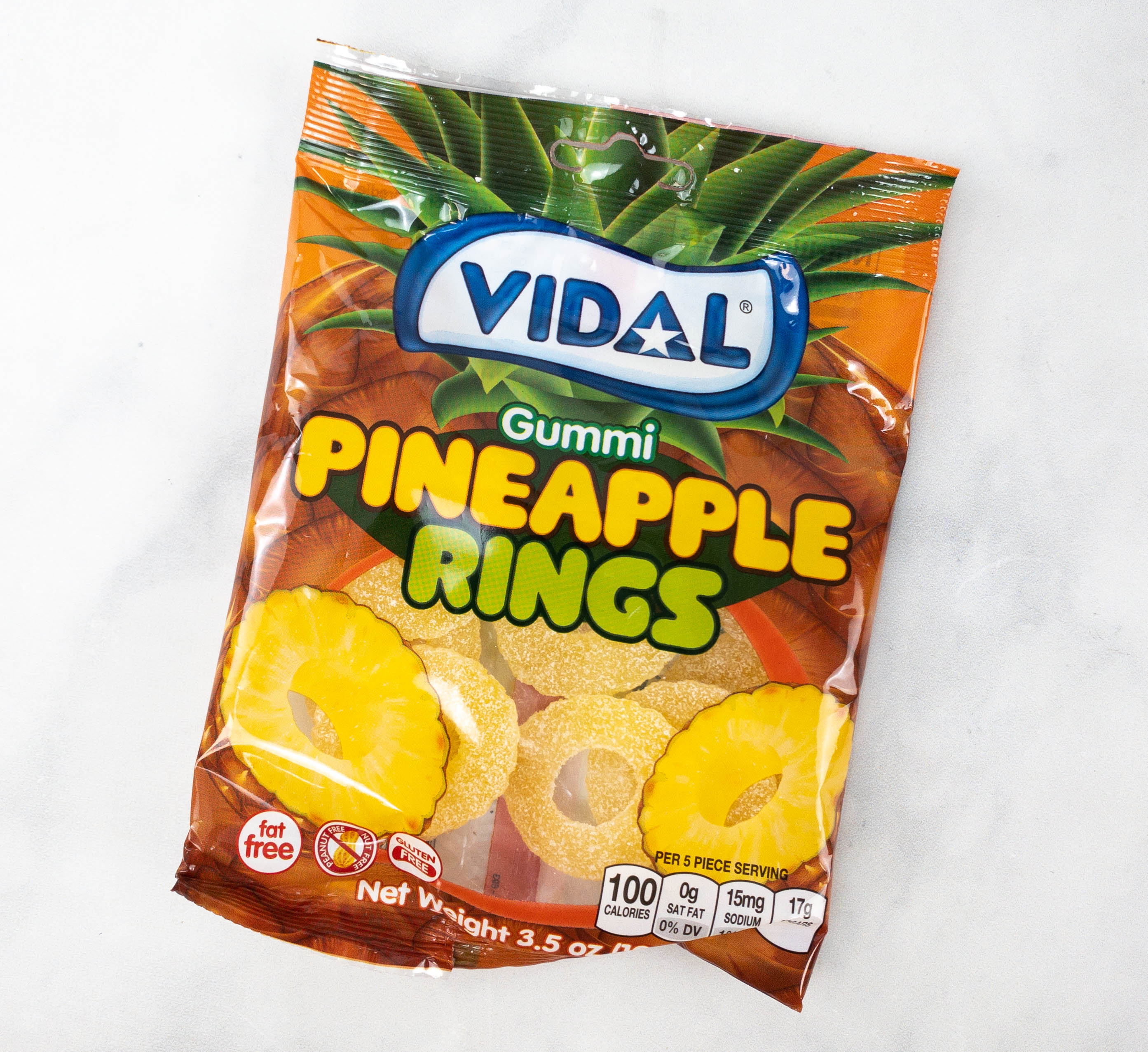 Sour Pineapple Gummies. The box also included a treat for people who love sour candies! These pineapple rings are so sour, they can easily make your mouth pucker. They are also dusted with sugar sprinkles.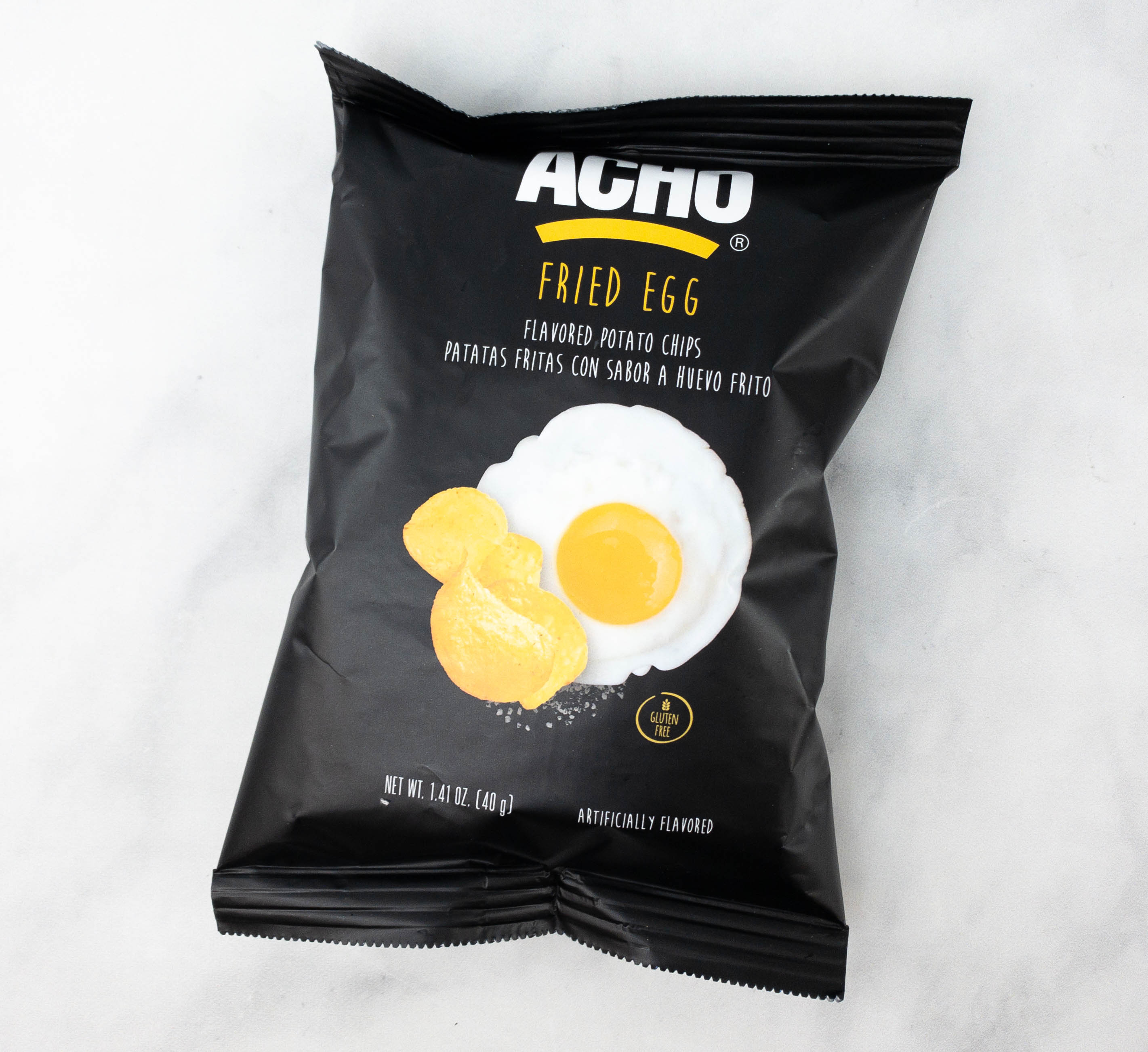 Fried Egg & Sea Salt Potato Chips. This bag of potato chips is inspired by the classic Spanish fried egg. Each piece has a rich and savory flavor. I can taste the egg in each bite, but it doesn't overpower the chips.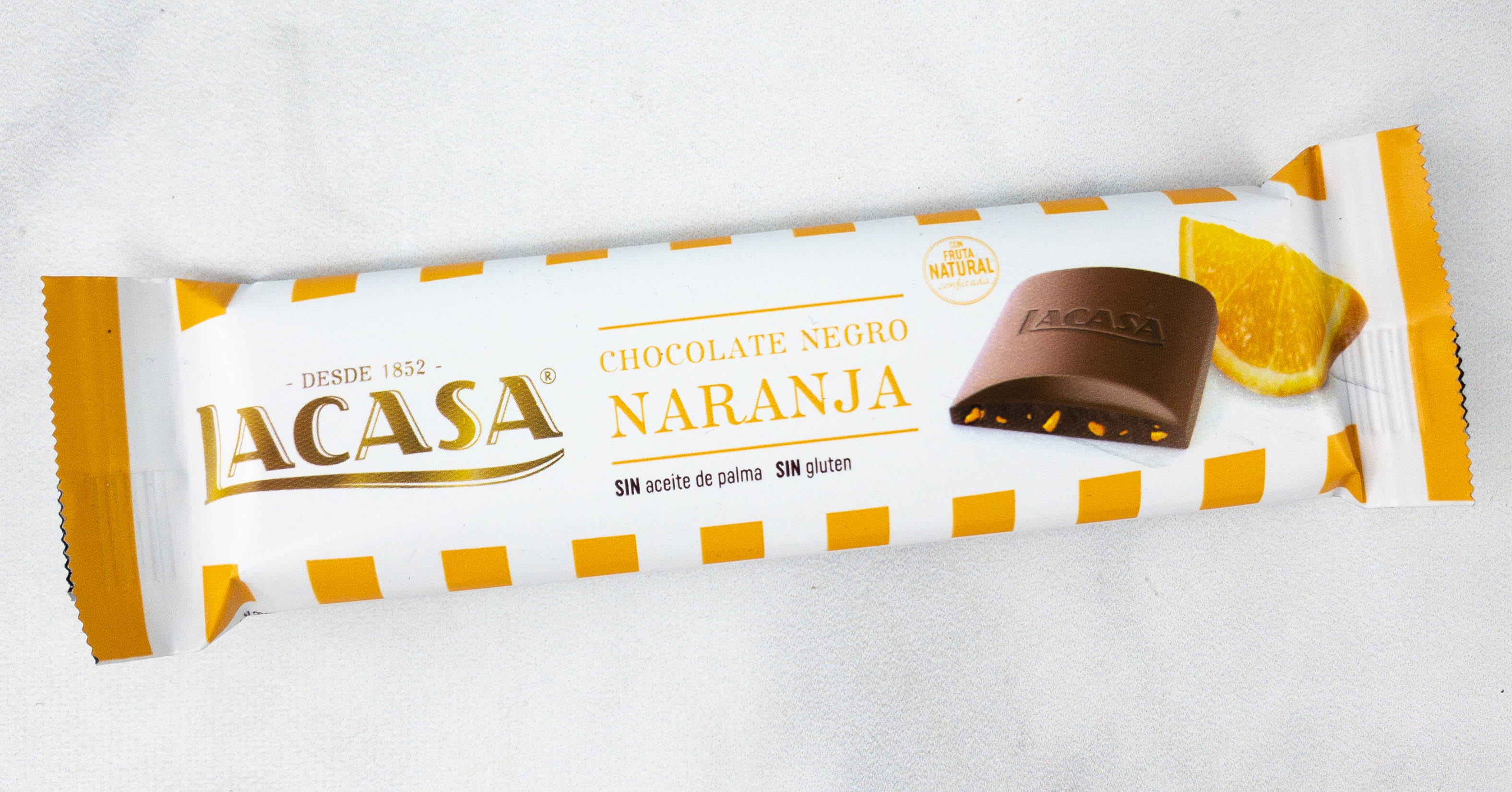 Dark Chocolate Bar with Orange Peels. Here's another chocolatey treat, a bar of dark chocolate embedded with candied orange peels.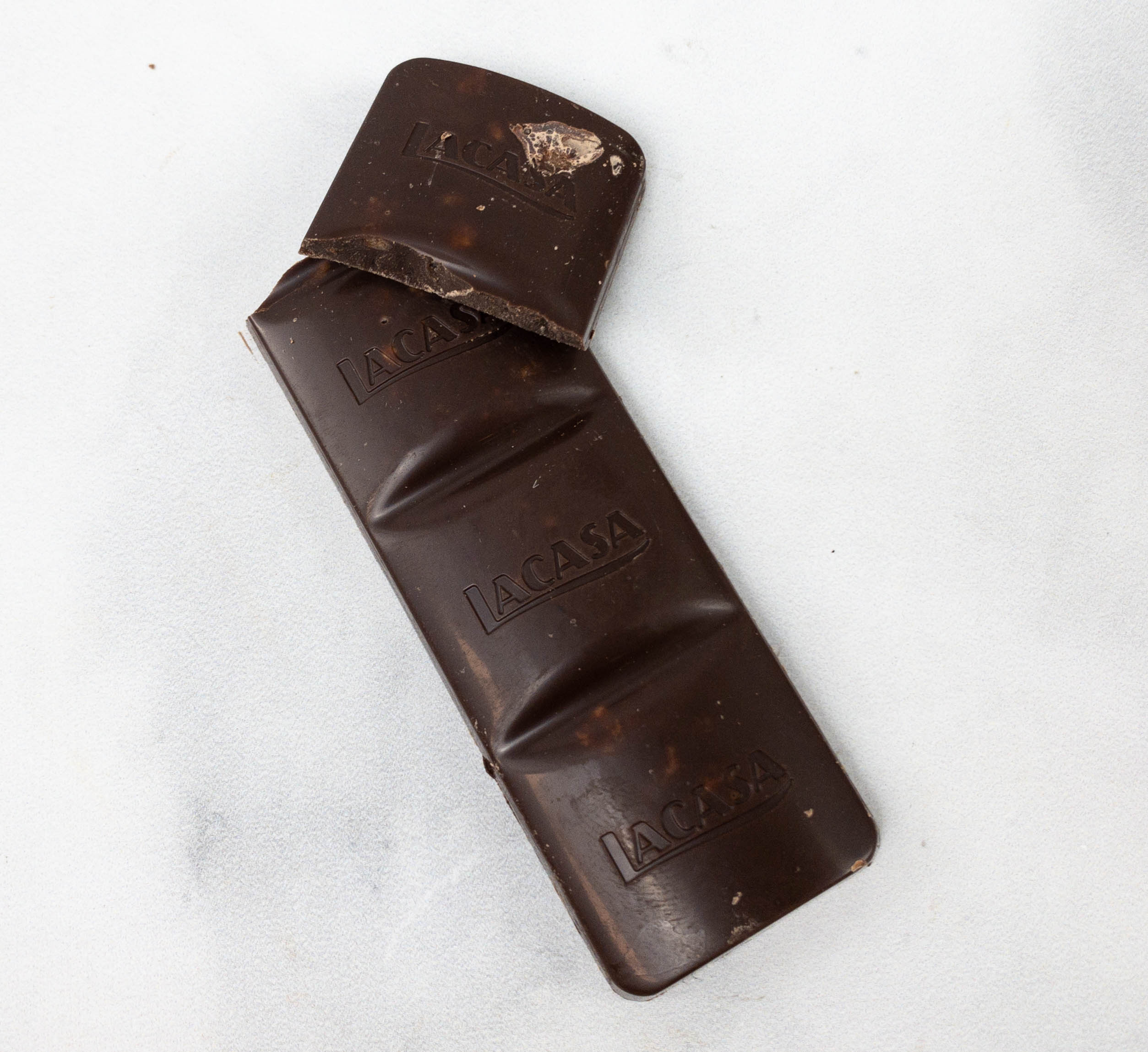 The fruitiness of the orange compliments the dark chocolate really well. The bar can be broken down into smaller portions, so you can savor one bite at a time.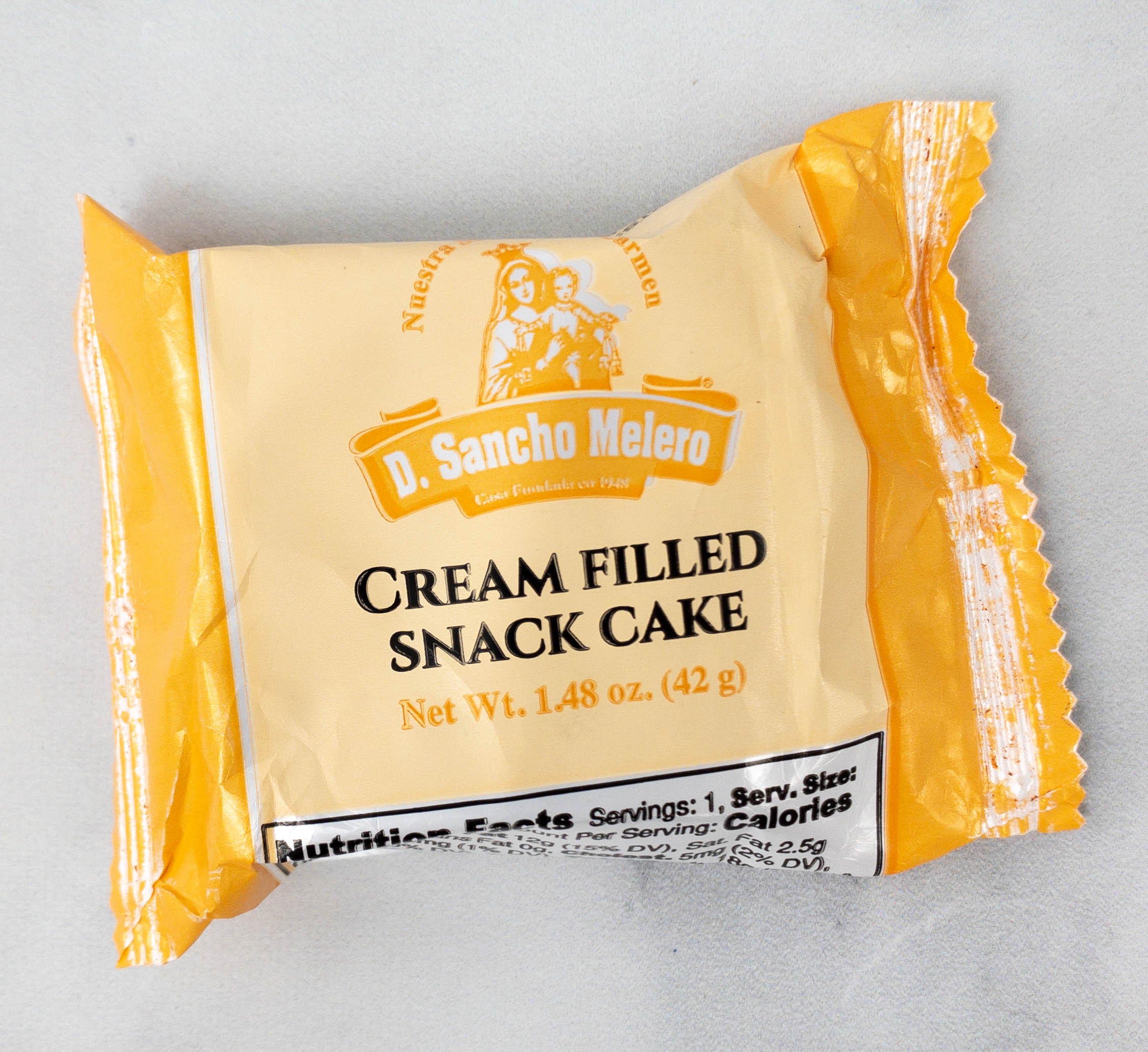 Custard Cream Cortadillo. Cortadillo is a soft, moist cake which originated in Southern Spain. It's filling and it also contains a generous amount of custard cream inside. This pairs perfectly with a hot beverage!
White Chocolate & Caramel Candies. This tube is full of "gold," a.k.a. caramel candies with white chocolate on the inside!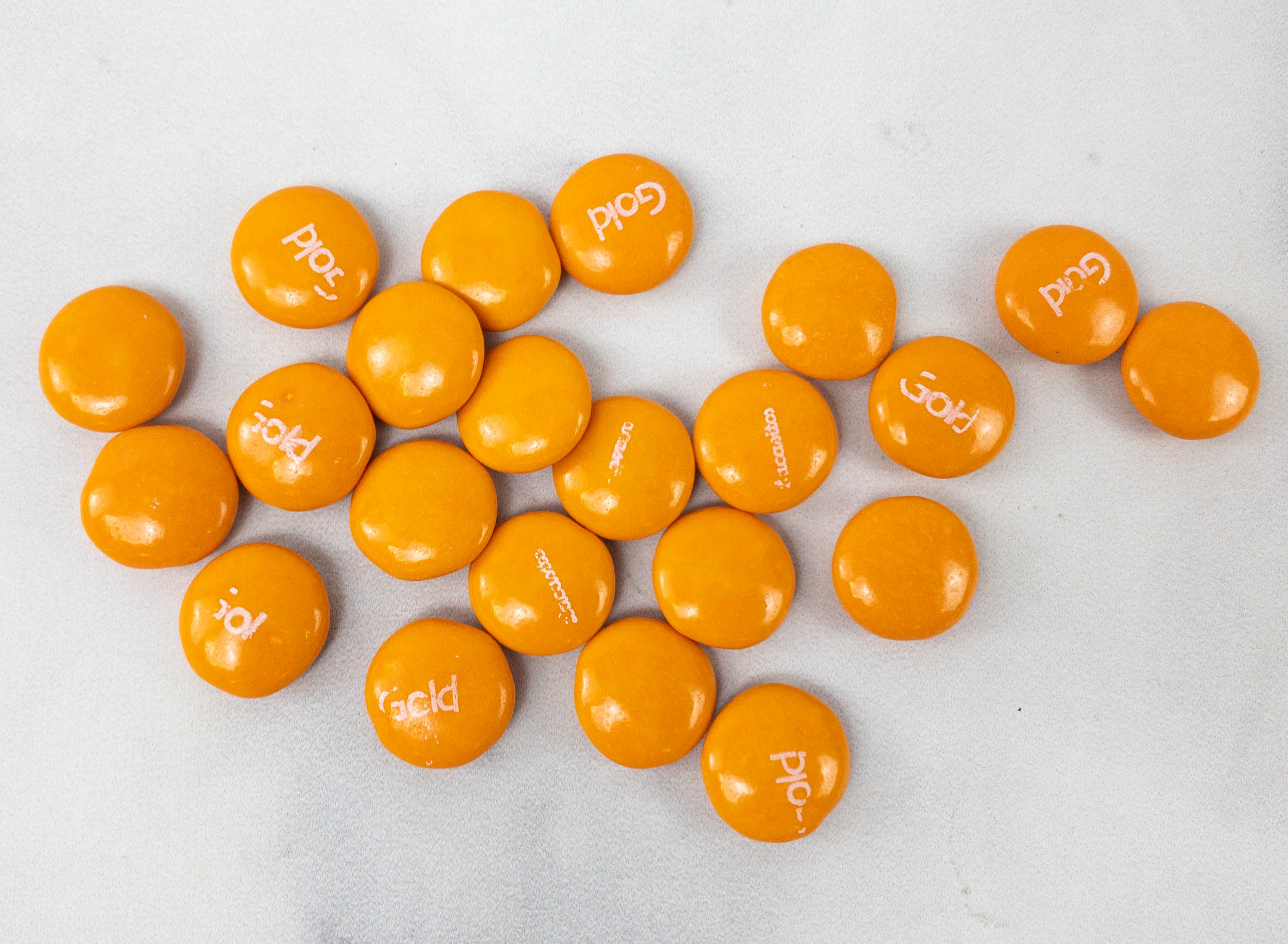 They are small but sweet, a perfect way to fulfill sweet tooth cravings even when on the go.
Cocoa Dusted Salted Caramel Truffles. Spanish people love their chocolate that they eat it all day long. These cocoa dusted truffles are a great example of chocolates that you can't easily get tired of!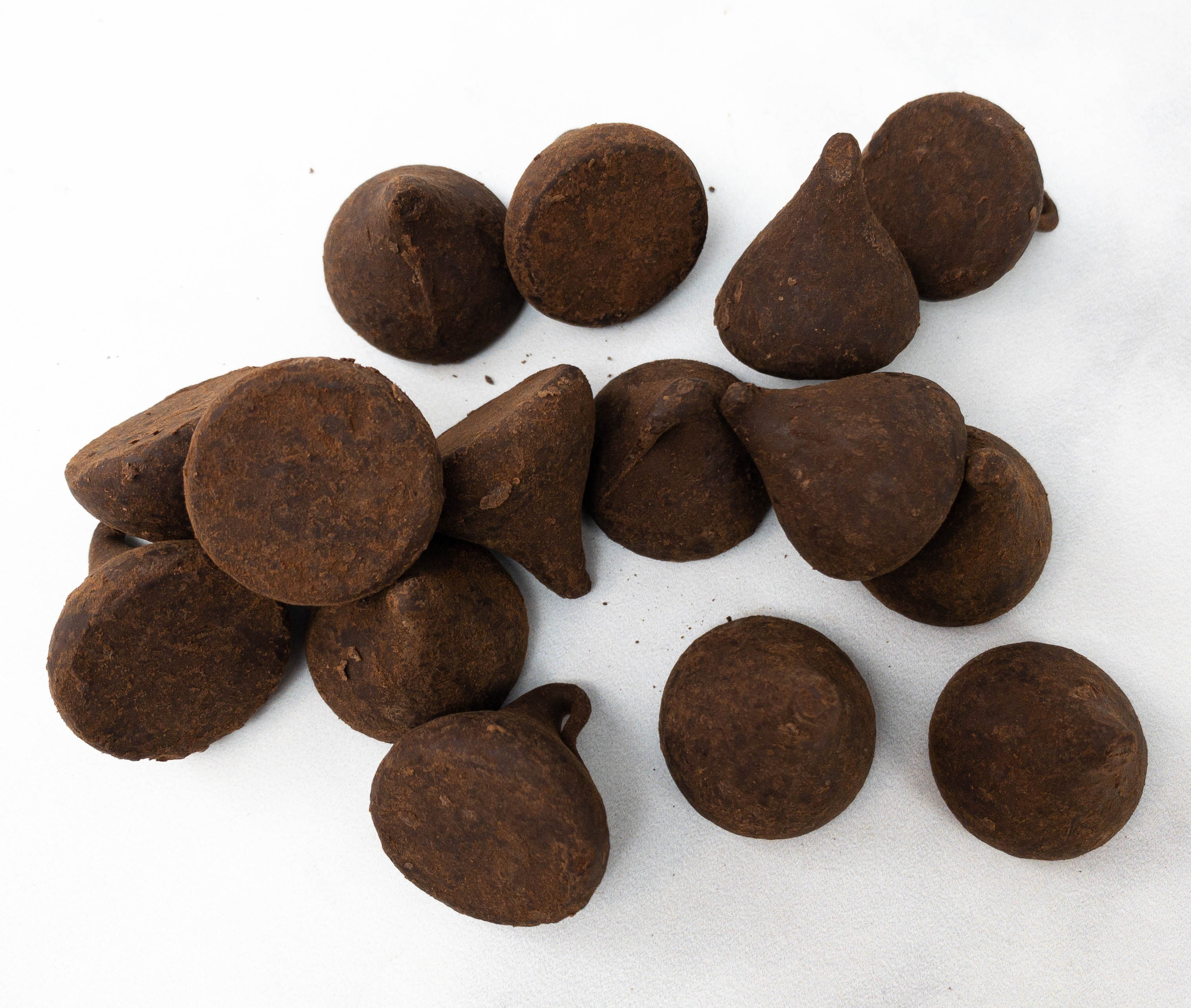 These truffles are shaped like Kisses and dusted with cocoa. They also contain salted caramel inside, for a burst of sweetness!
Spain has a lot of delicious snacks to offer! The box includes Spanish chocolates and chips, and even gummy candies in mouthwatering flavors. My favorite is none other than the spicy mango gummies. The kick of spiciness that comes after the sweetness of mango is just addicting. The texture was also perfect. They were soft and chewy but not too sticky. I also appreciate the inclusion of the booklet. It's jampacked with information about the featured country and I enjoyed reading it. Overall, this is another well-curated box, as it represented the unique flavors of Spain really well! Whether you're an adventurous snacker or you simply miss traveling, this is a good subscription to try.
Have you tried Universal Yums? What do you think?