Book of the Month Club is a monthly book subscription box. Each month, their panel of judges selects 5 books, which they announce on the first of the month, and members have six days to decide which book (or books) they would like to receive. One book per month is included in the membership fee, and members can purchase up to two additional books each month for $9.99 per title. The subscription price is $14.99 per month.
DEAL: Get your first book for just $9.99! Use coupon code SPRINGFUN and USE THIS LINK to subscribe. 
The book arrived in a sturdy blue box. The inner cover of the box says "You've got great taste."
The book fits exactly into the box!
There's also a bookmark that says "Mark as unread."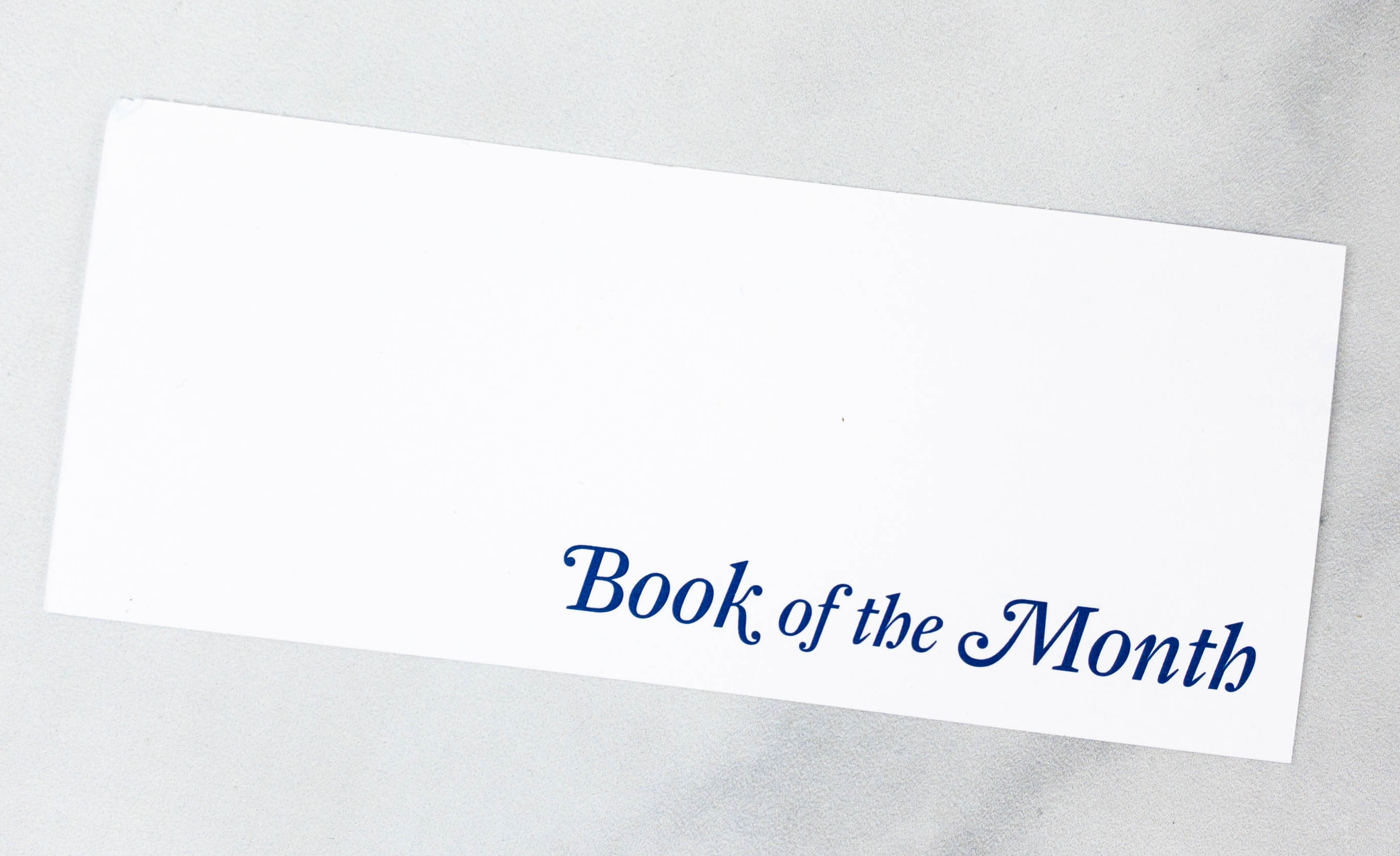 The back has the Book of the Month branding.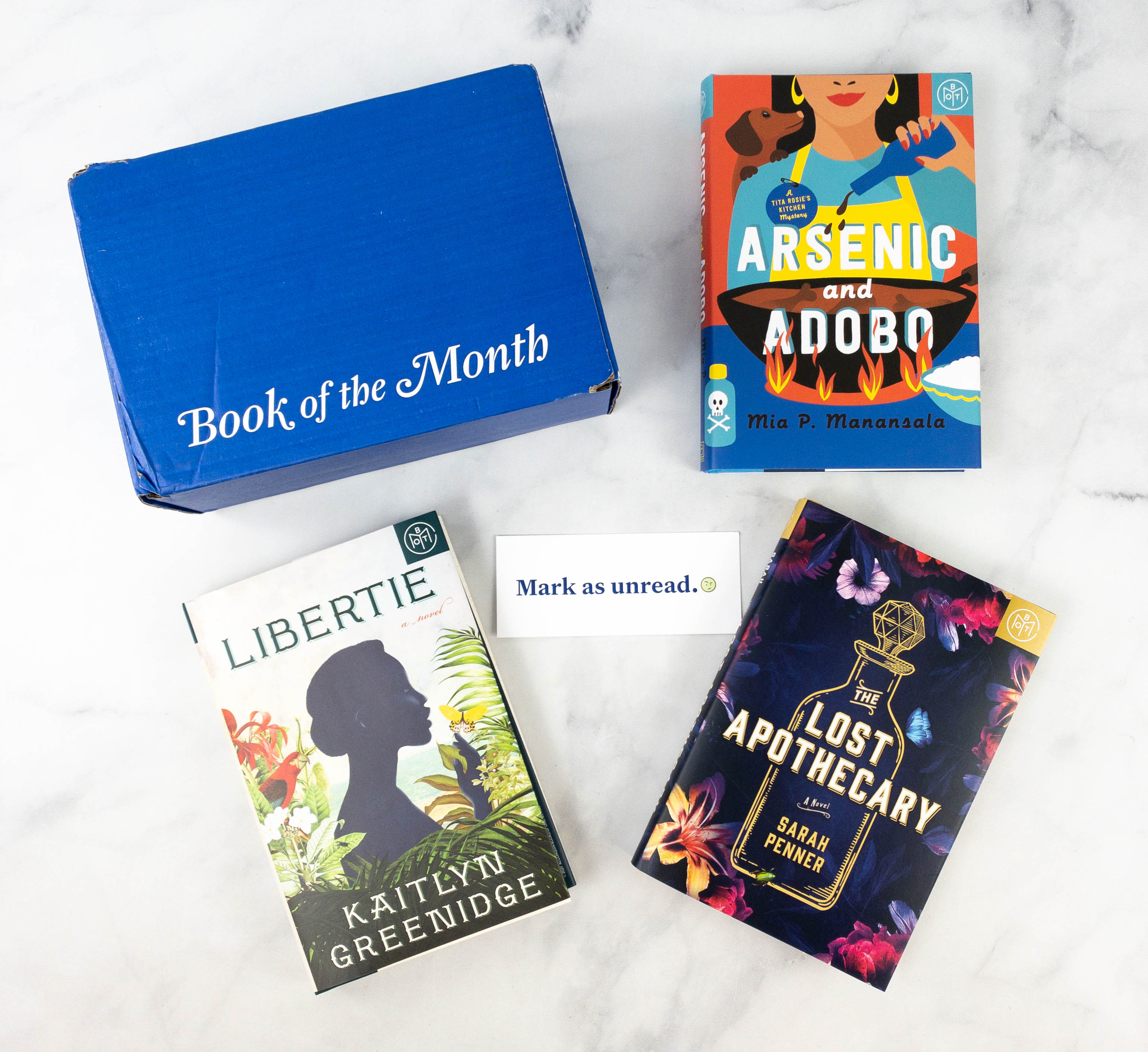 Everything in my box!
The Book of the Month subscription includes one book per month. You can add on extra titles for $9.99 per book!
I couldn't choose, so I picked 2 April books and one from last month!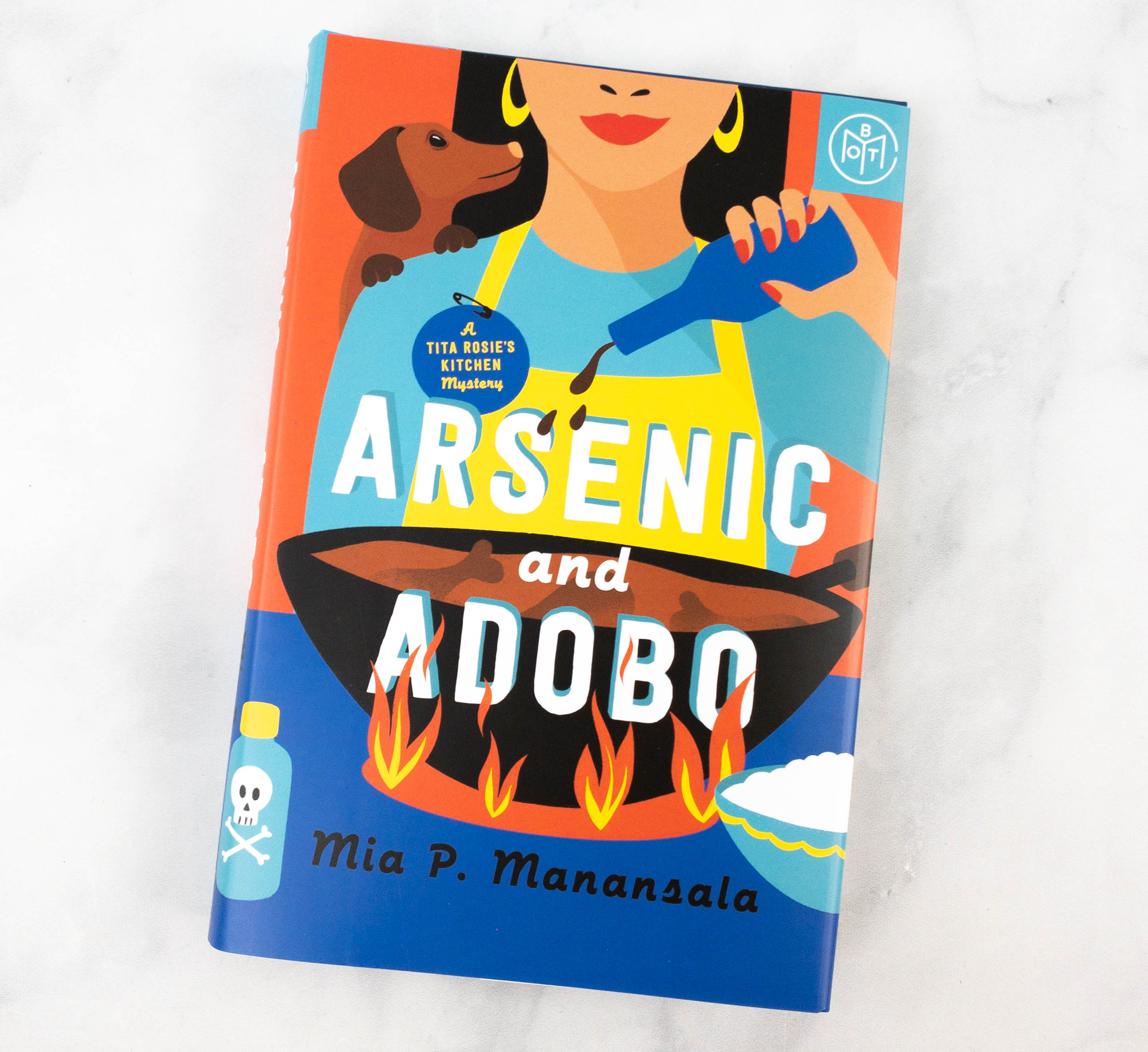 Arsenic and Adobo by Mia P. Manansala ($14.40)
One of BuzzFeed's Highly Anticipated Mystery Novels of 2021!

The first book in a new culinary cozy series full of sharp humor and delectable dishes—one that might just be killer….

When Lila Macapagal moves back home to recover from a horrible breakup, her life seems to be following all the typical rom-com tropes. She's tasked with saving her Tita Rosie's failing restaurant, and she has to deal with a group of matchmaking aunties who shower her with love and judgment. But when a notoriously nasty food critic (who happens to be her ex-boyfriend) drops dead moments after a confrontation with Lila, her life quickly swerves from a Nora Ephron romp to an Agatha Christie case.

With the cops treating her like she's the one and only suspect, and the shady landlord looking to finally kick the Macapagal family out and resell the storefront, Lila's left with no choice but to conduct her own investigation. Armed with the nosy auntie network, her barista best bud, and her trusted Dachshund, Longanisa, Lila takes on this tasty, twisted case and soon finds her own neck on the chopping block…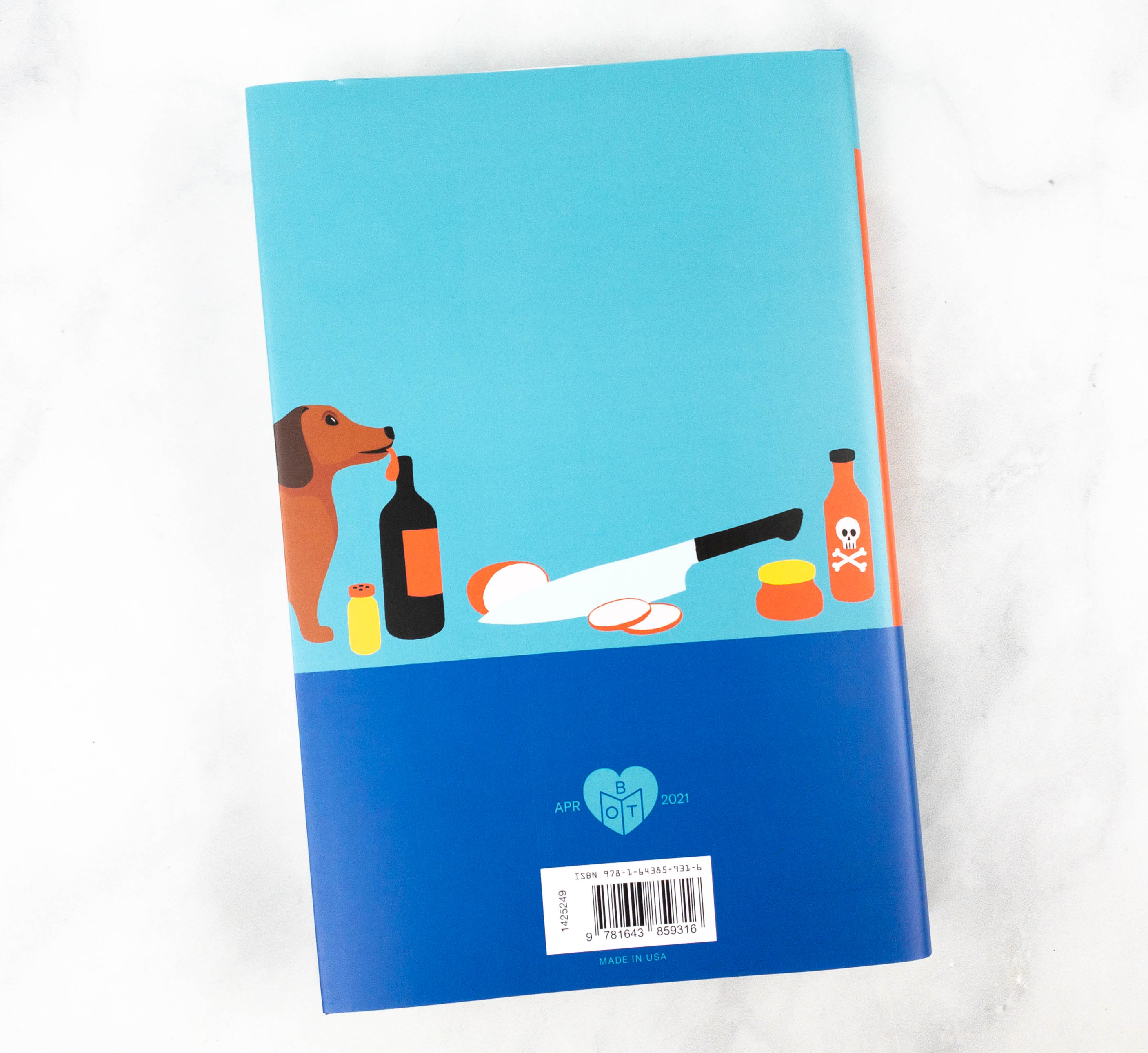 This book features a cute and colorful illustration on the cover. There's a woman who cooks, plus a cute dog on her back!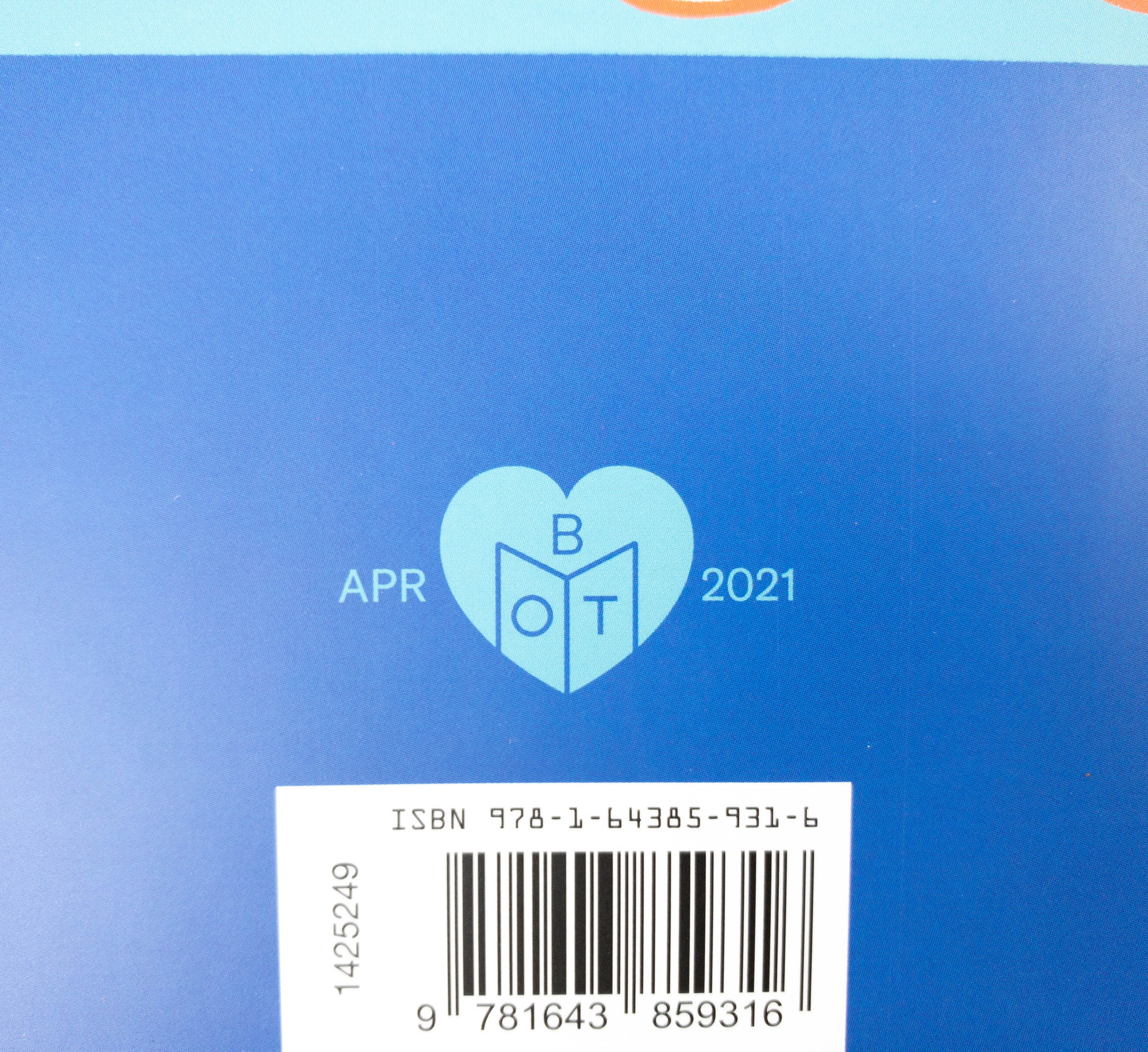 This book is one of the selections for April 2021 Book of the Month!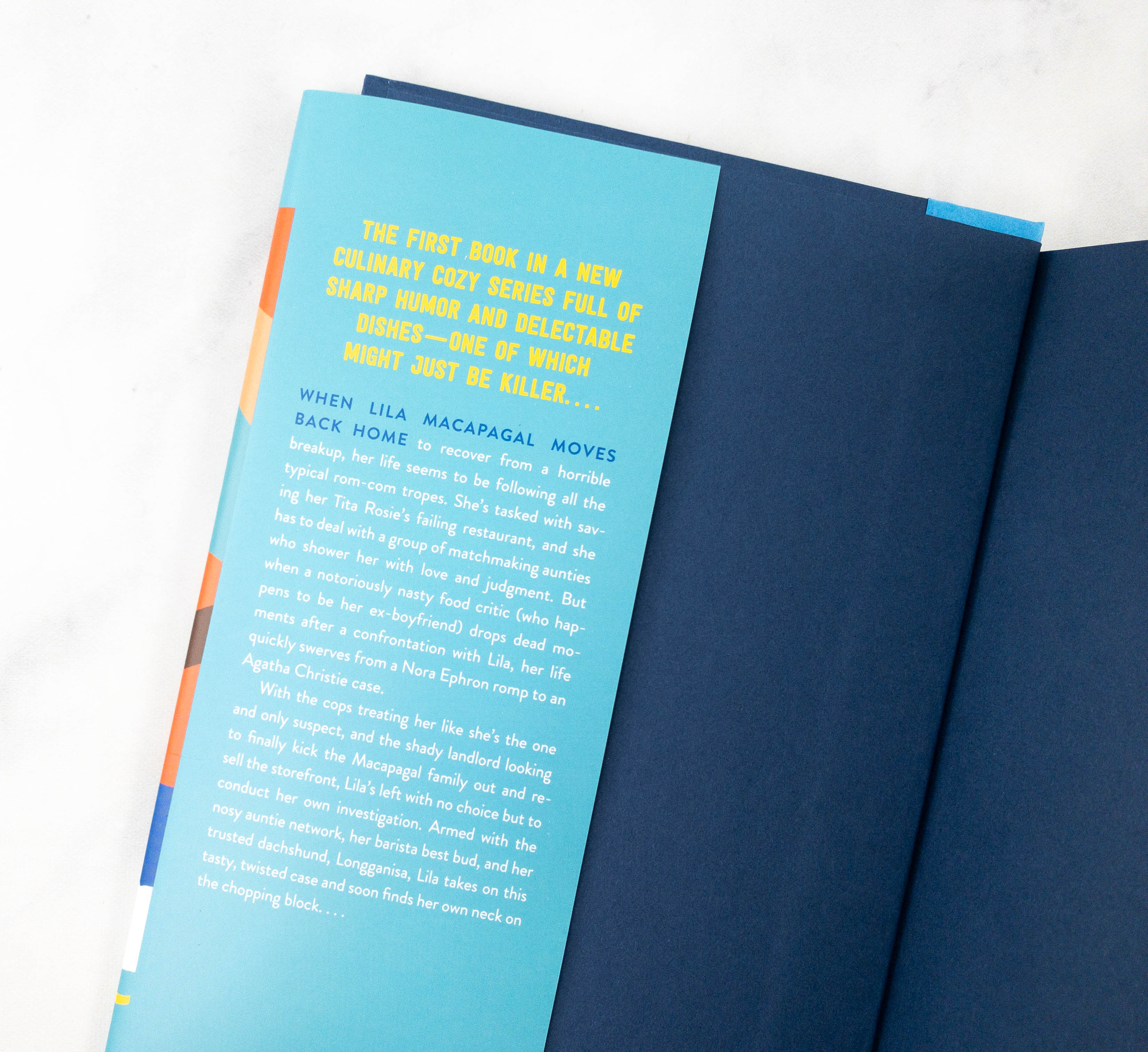 This book is fantastically witty with a touch of mystery. It also features an array of interesting characters, plus tons of mouthwatering food!
It follows the heartbreak of Lila Macapagal who was cheated on by his now ex-boyfriend Derek. The plot thickens as Derek comes into their family's restaurant and Lila serves her special dessert. Derek then gets poisoned so an investigation was launched right away.
This was such a fun read and I'm so happy when I found out that this is actually a part of a series. The characters are relatable and the Filipino family has a genuine warmth about them that just makes me want to get to know them more!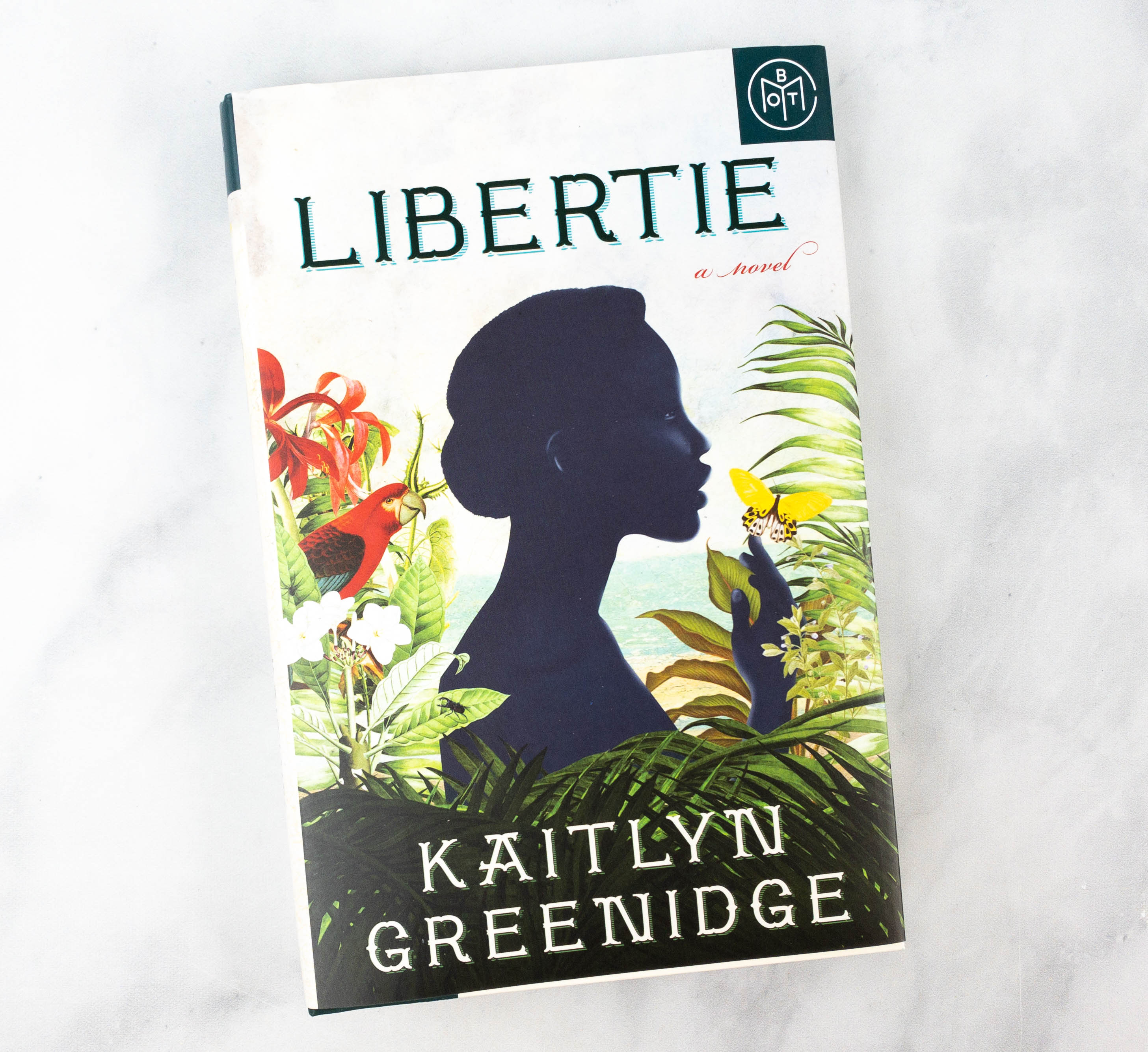 Libertie by Kaitlyn Greenidge ($20.49)
The critically acclaimed and Whiting Award–winning author of We Love You, Charlie Freeman returns with Libertie, an unforgettable story about one young Black girl's attempt to find a place where she can be fully, and only, herself.

Coming of age as a freeborn Black girl in Reconstruction-era Brooklyn, Libertie Sampson is all too aware that her purposeful mother, a practicing physician, has a vision for their future together: Libertie is to go to medical school and practice alongside her. But Libertie, drawn more to music than science, feels stifled by her mother's choices and is hungry for something else—is there really only one way to have an autonomous life? And she is constantly reminded that, unlike her mother, who can pass, Libertie has skin that is too dark. When a young man from Haiti proposes to Libertie and promises she will be his equal on the island, she accepts, only to discover that she is still subordinate to him and all men. As she tries to parse what freedom actually means for a Black woman, Libertie struggles with where she might find it—for herself and for generations to come.

Inspired by the life of one of the first Black female doctors in the United States and rich with historical detail, Kaitlyn Greenidge's new and immersive novel will resonate with readers eager to understand our present through a deep, moving, and lyrical dive into our complicated past.
The cover features a shadow of a woman along with some plants. There's also a parrot and a butterfly.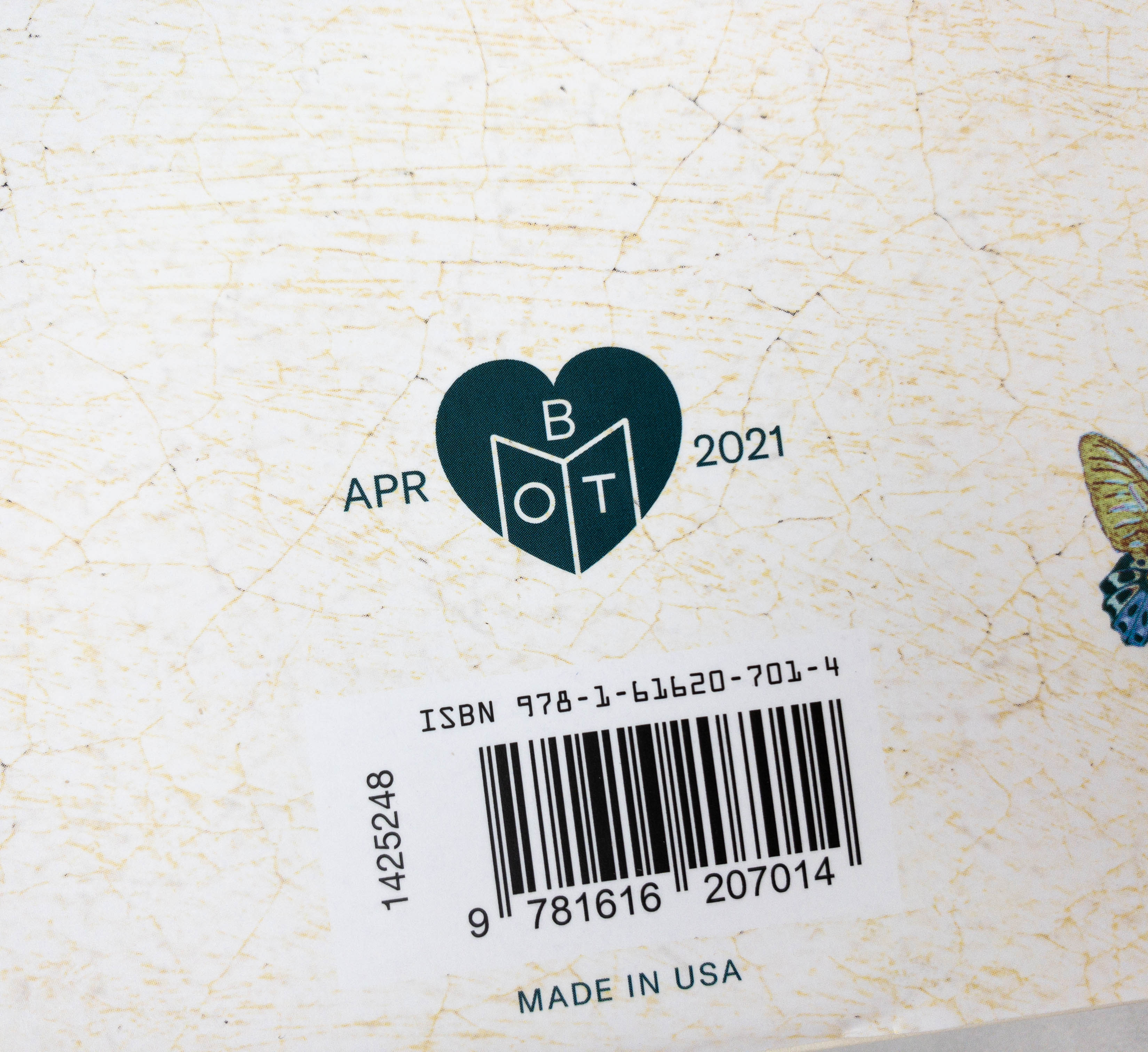 This book is also from the April 2021 Book of the Month selection.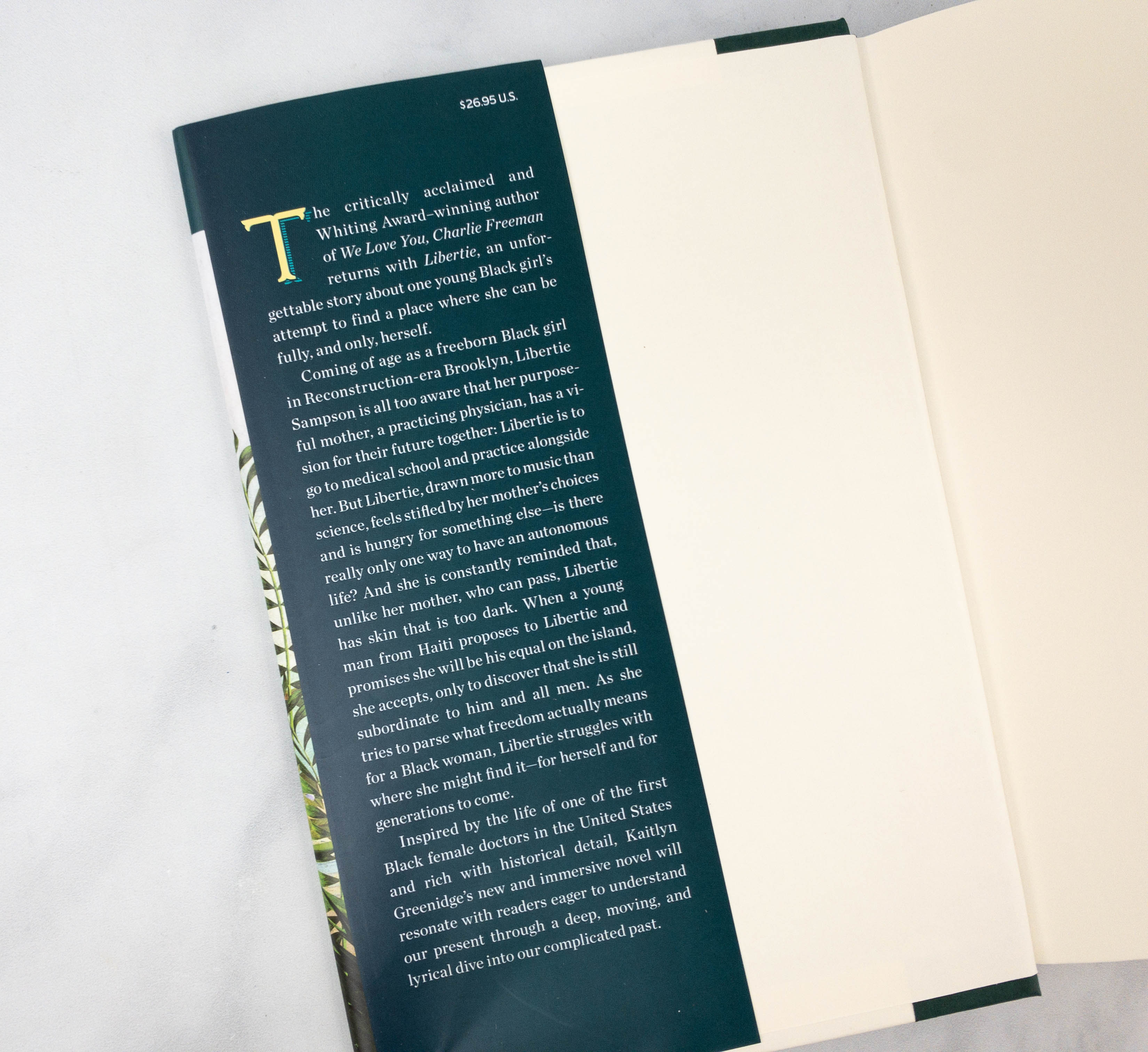 The first part of the book discussed real issues in the society, including racism, colorism, and sexism. It also tackled slavery, which at the timeline of the book, was still rampant and yet to be abolished.
It's a well-researched and well-written historical fiction novel. The story is actually inspired by the life of one of the first Black female doctors in the United States.
If you're looking for a story with a strong mother-daughter theme, this one would be a great choice as well.
The Lost Apothecary by Sarah Penner ($16.79)
A forgotten history. A secret network of women. A legacy of poison and revenge. Welcome to The Lost Apothecary…

Hidden in the depths of eighteenth-century London, a secret apothecary shop caters to an unusual kind of clientele. Women across the city whisper of a mysterious figure named Nella who sells well-disguised poisons to use against the oppressive men in their lives. But the apothecary's fate is jeopardized when her newest patron, a precocious twelve-year-old, makes a fatal mistake, sparking a string of consequences that echo through the centuries.

Meanwhile in present-day London, aspiring historian Caroline Parcewell spends her tenth wedding anniversary alone, running from her own demons. When she stumbles upon a clue to the unsolved apothecary murders that haunted London two hundred years ago, her life collides with the apothecary's in a stunning twist of fate—and not everyone will survive.

With crackling suspense, unforgettable characters and searing insight, The Lost Apothecary is a subversive and intoxicating debut novel of secrets, vengeance and the remarkable ways women can save each other despite the barrier of time.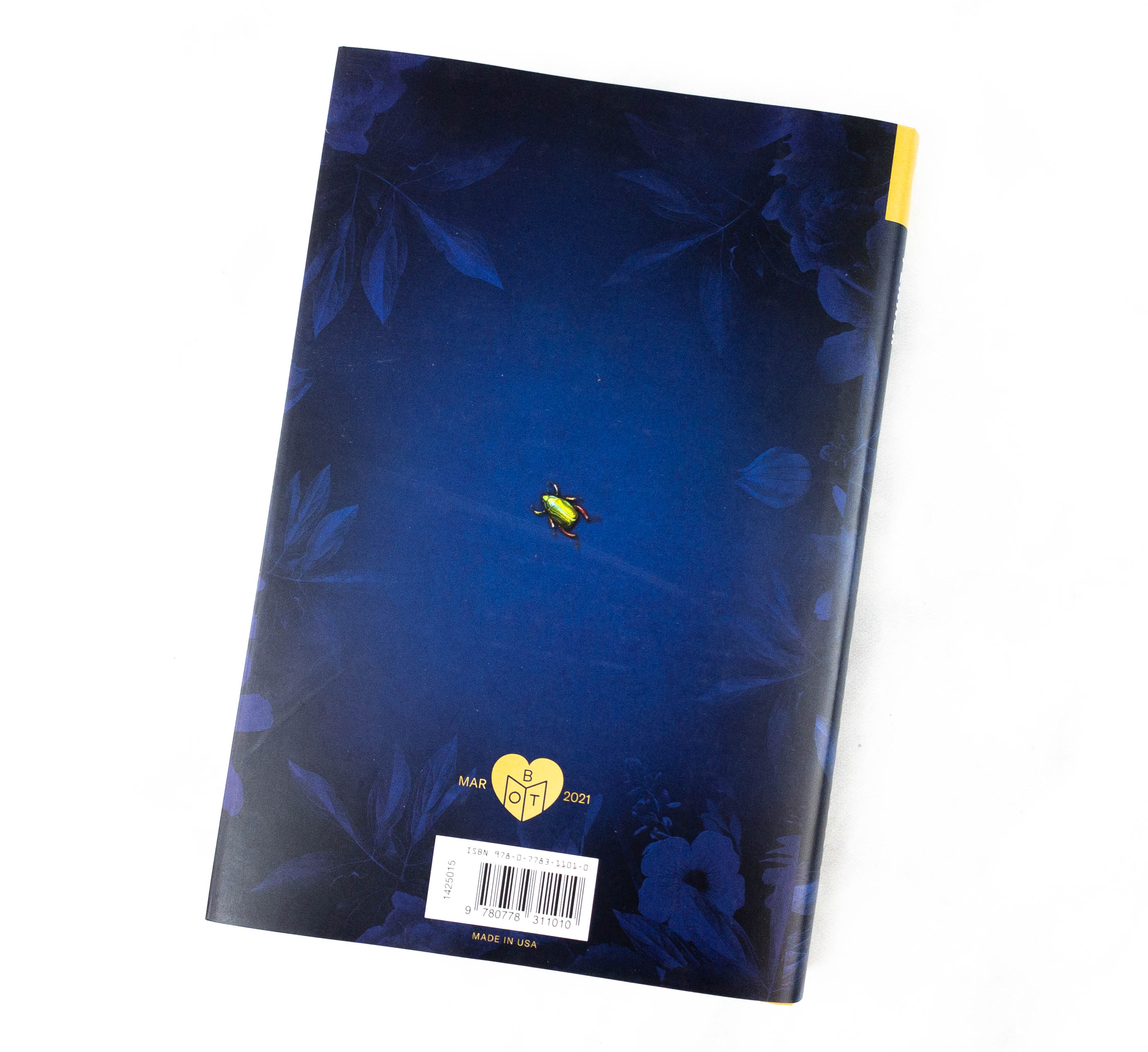 The cover is pretty and enchanting! It has flowers on the background and an illustration of a bottle along with the title of the book and the name of the author inside. The back features a bug in the middle.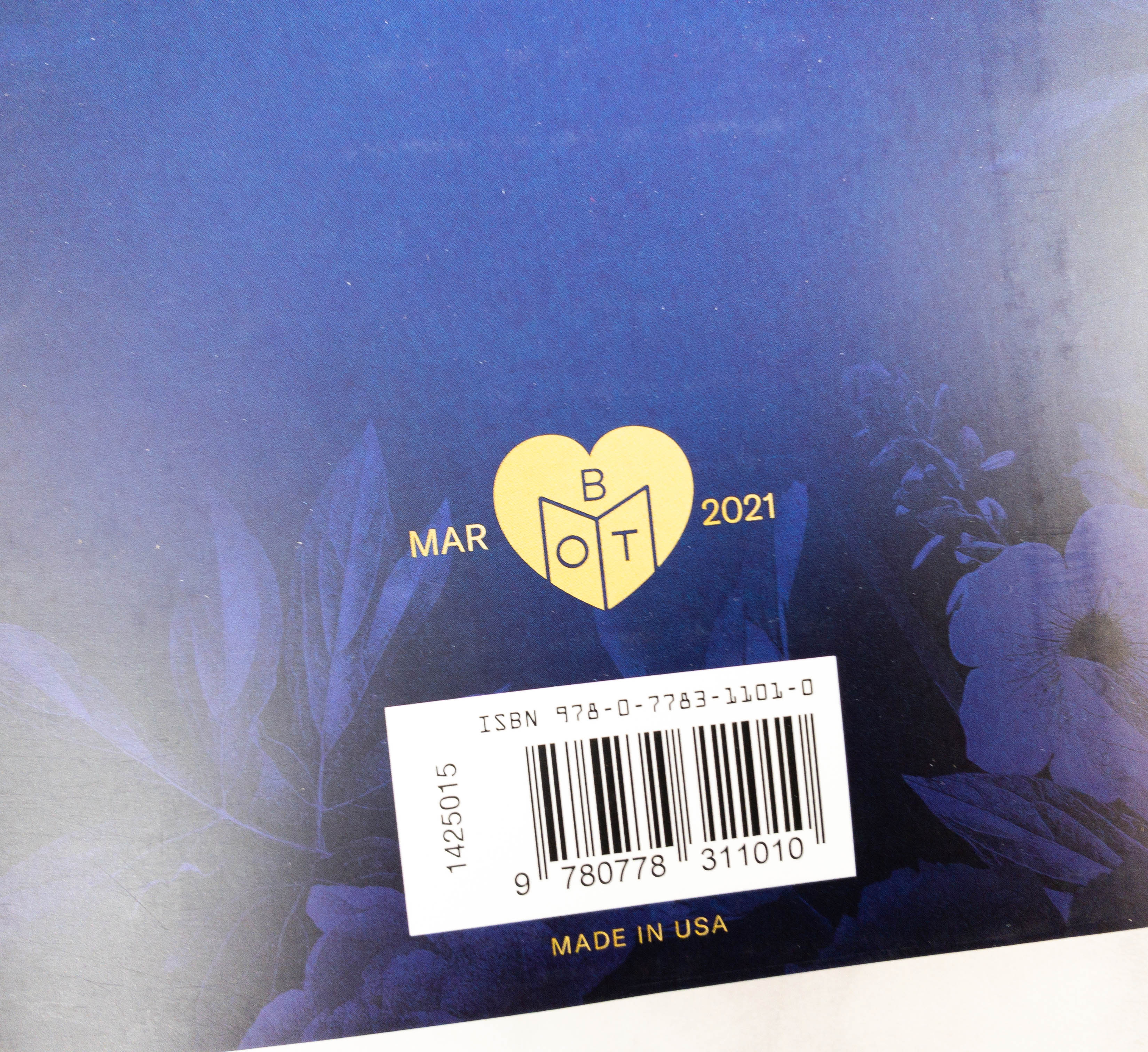 The lower part of the back cover indicates that this is one of the selections for March 2021 Book of the Month!
This book takes the readers back to the bustling streets of London in the 1970s.
It follows Nella, an apothecarist who has been making poison for decades to help women with their ailments. This is where she meets Eliza and together, they set in motion a chain of events that will be hard to turn back.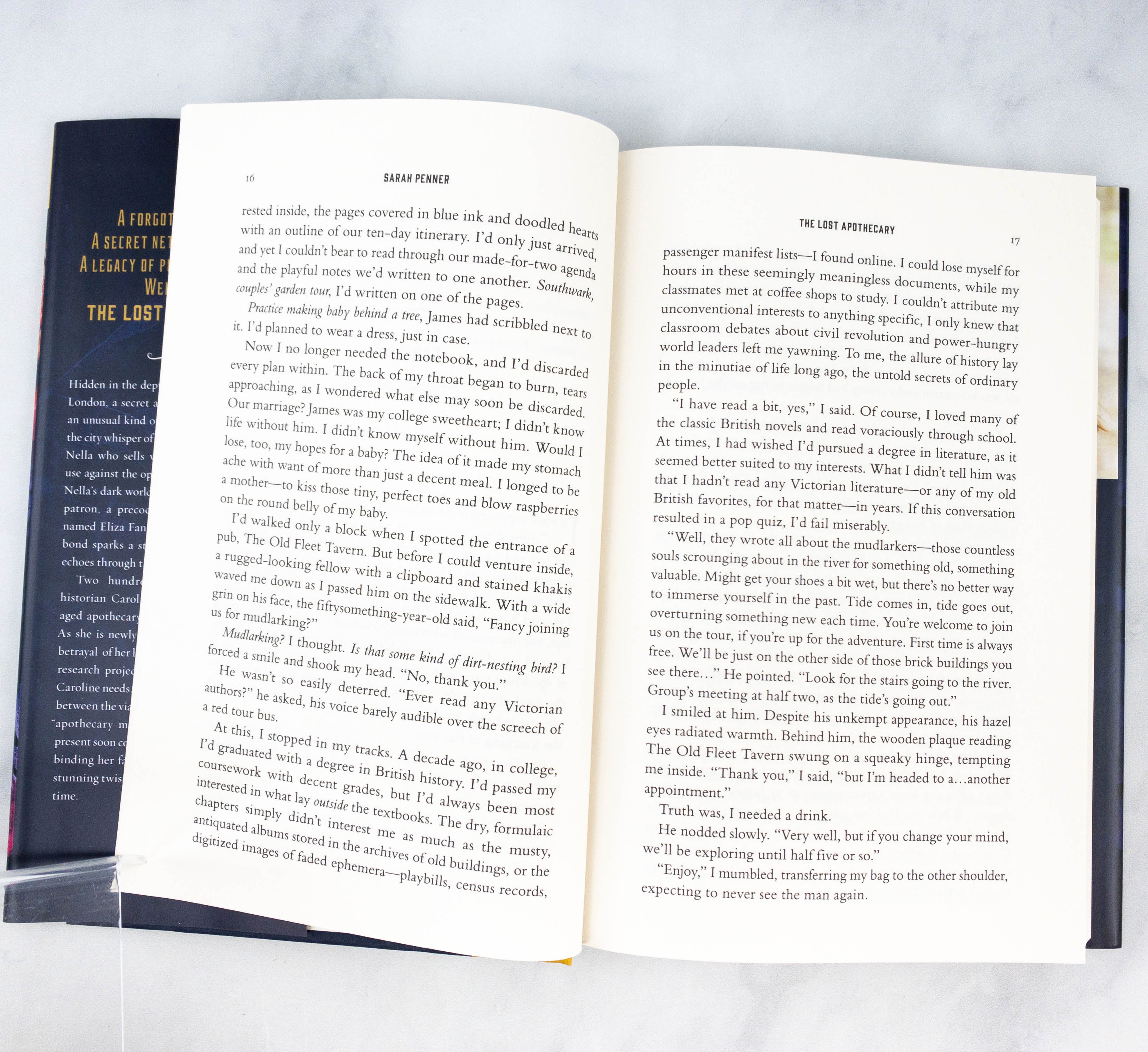 It also provides a current POV from Caroline who vacations in London and researches the apothecary from centuries ago. This was a really good read. It gives readers a glimpse of how women were treated in the past, which is why they had to go through such lengths just to escape. It also helps us appreciate how far we've come, but also lets us know how far we still have to go.
These three books feature amazing women from various eras. I'm so happy because I got to learn a lot while reading them. My favorite is Arsenic and Adobo from the April 2021 selection because it was such a fun read that involves delicious food and relatable characters, plus the right mix of mystery that had me turning the pages. The rest of the books are also worthy of a read! If you're looking for a subscription that allows you to select the book you want to receive, Book of the Month is for you. They have a good selection of books every month with increasing attention to diversity, and you can even grab more books as an add-on if one isn't enough!
What do you think of this month's book selections?