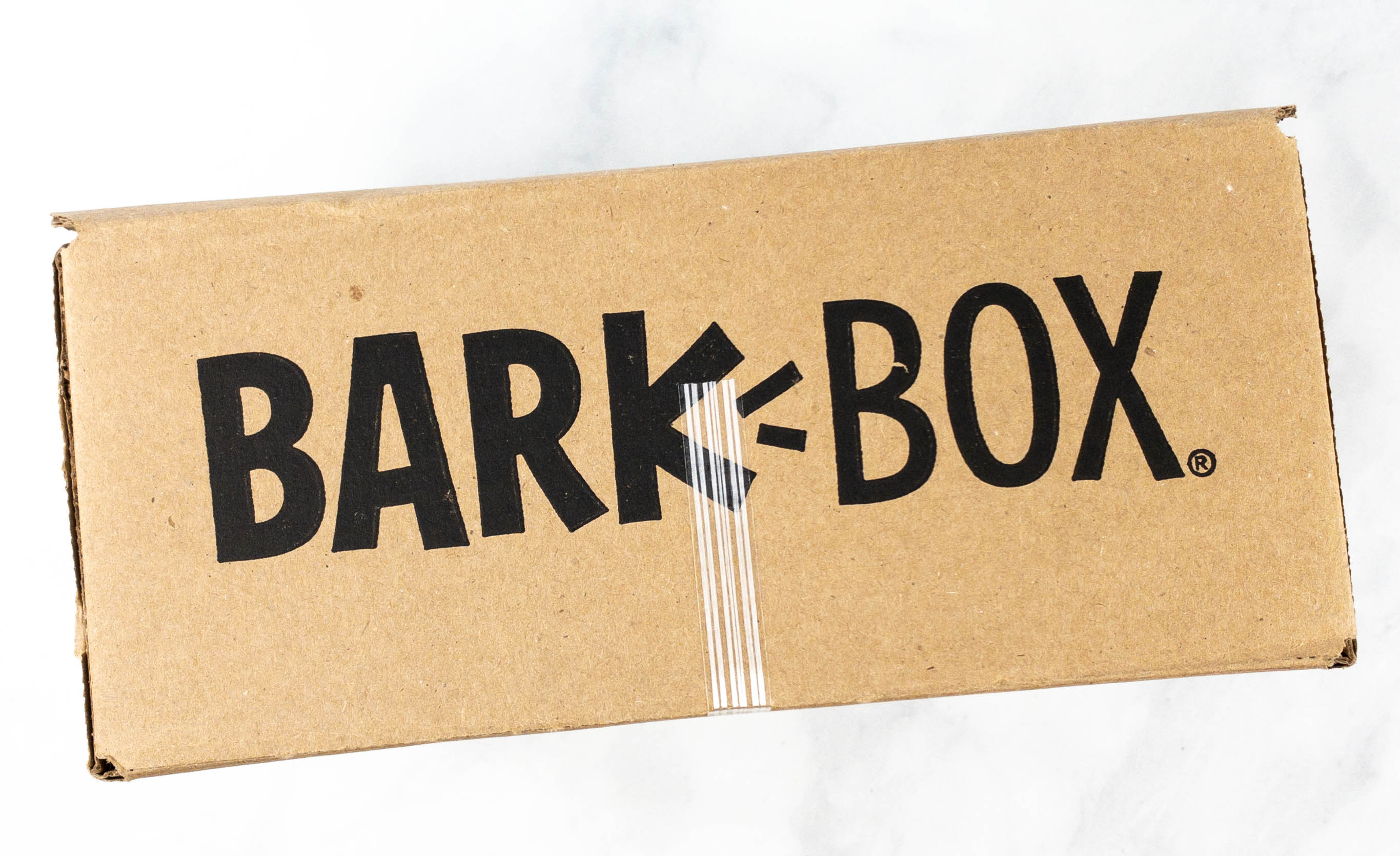 Barkbox is a monthly subscription box created just for dogs! Each box is themed, and includes toys, treats and photo-worthy props. The classic assortment is composed of 2 toys, 2 treats, and 1 chew, but you can also customize a box to fit your dog's needs. A monthly plan costs $35 and there are discounts if you get a longer plan. The best deal is the 12-month plan, which reduces the monthly cost of the box to $23. Shipping is free in the contiguous United States.
DEAL: Get a FREE month on a 6 or 12-month subscription when you sign up for BarkBox with this link! OR, check for the latest special offer here!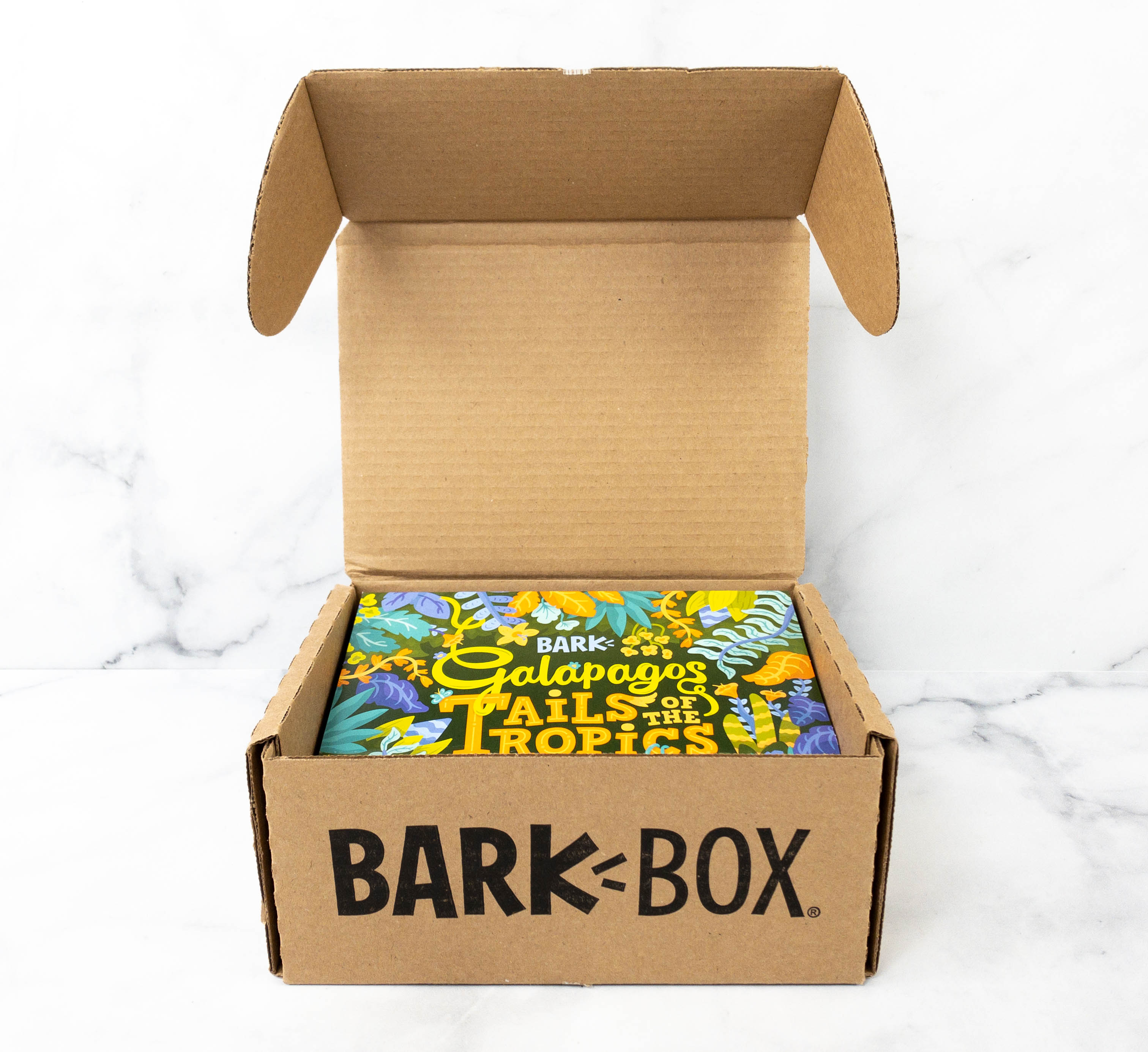 This Barkbox is for small dogs like our miniature schnauzers, Buffy and Dean, but you can get them for medium and large dogs too. Plus, they also offer Barkbox SUPER CHEWER – the heavy chewer box!
This month's theme is GALAPAGOS TAILS OF THE TROPICS!
The box this month doesn't contain any custom-made wrapping paper. Instead, they used this month's theme to design the carton and to cover all the items inside the box.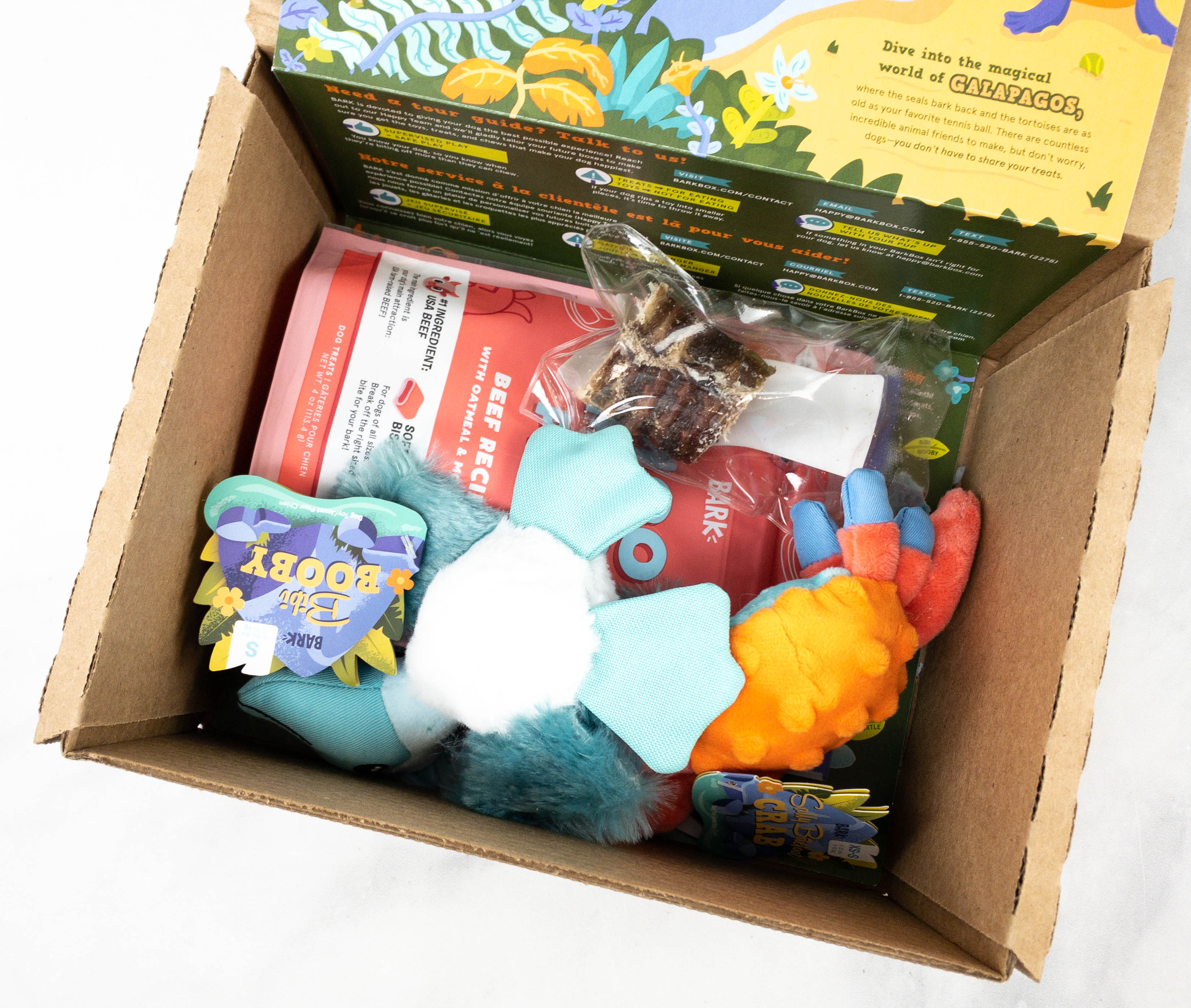 The items arrived in great condition!
They also encourage subscribers to make their own "dogumentary"!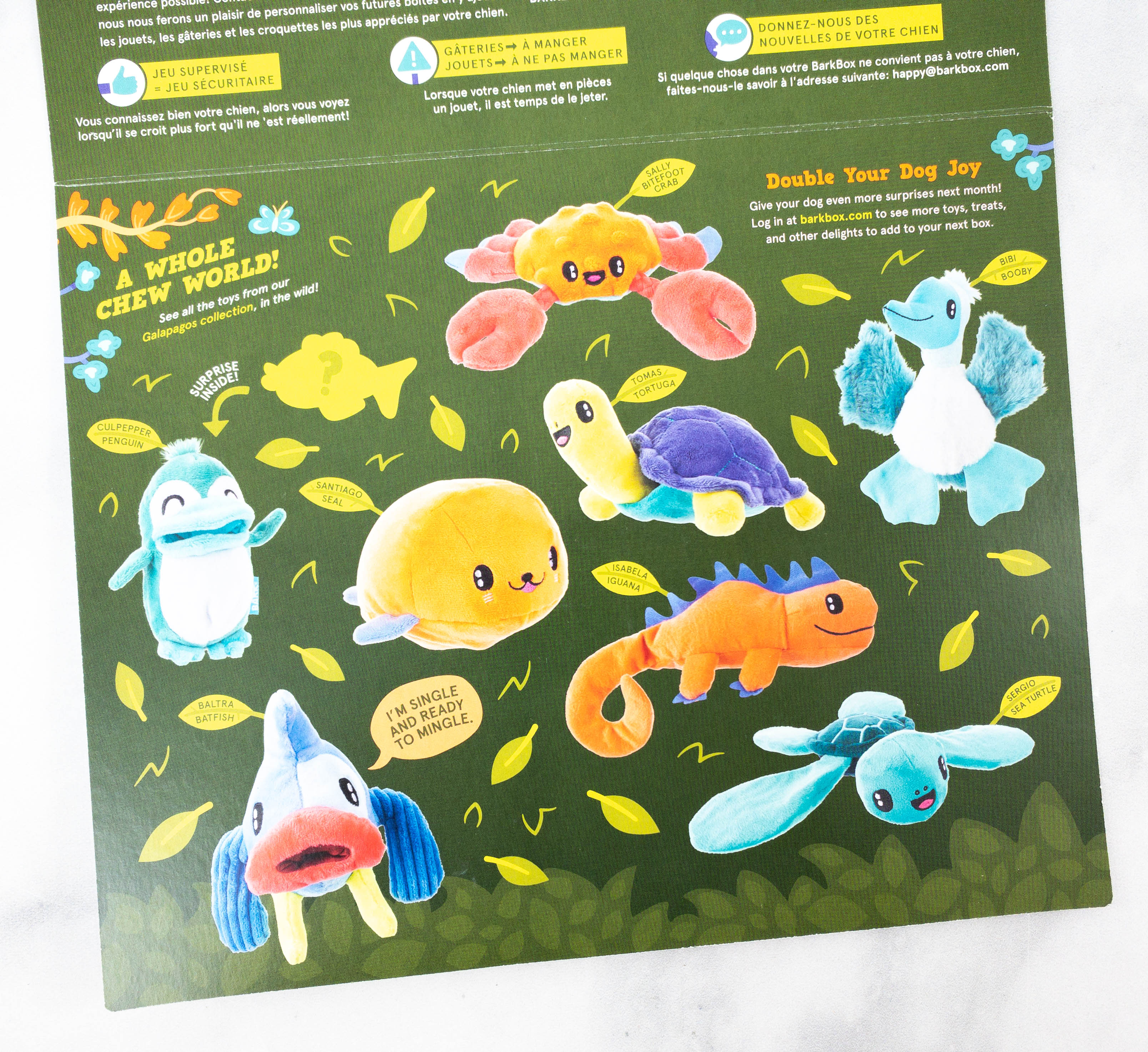 Here's a peek at the full Galapagos collection!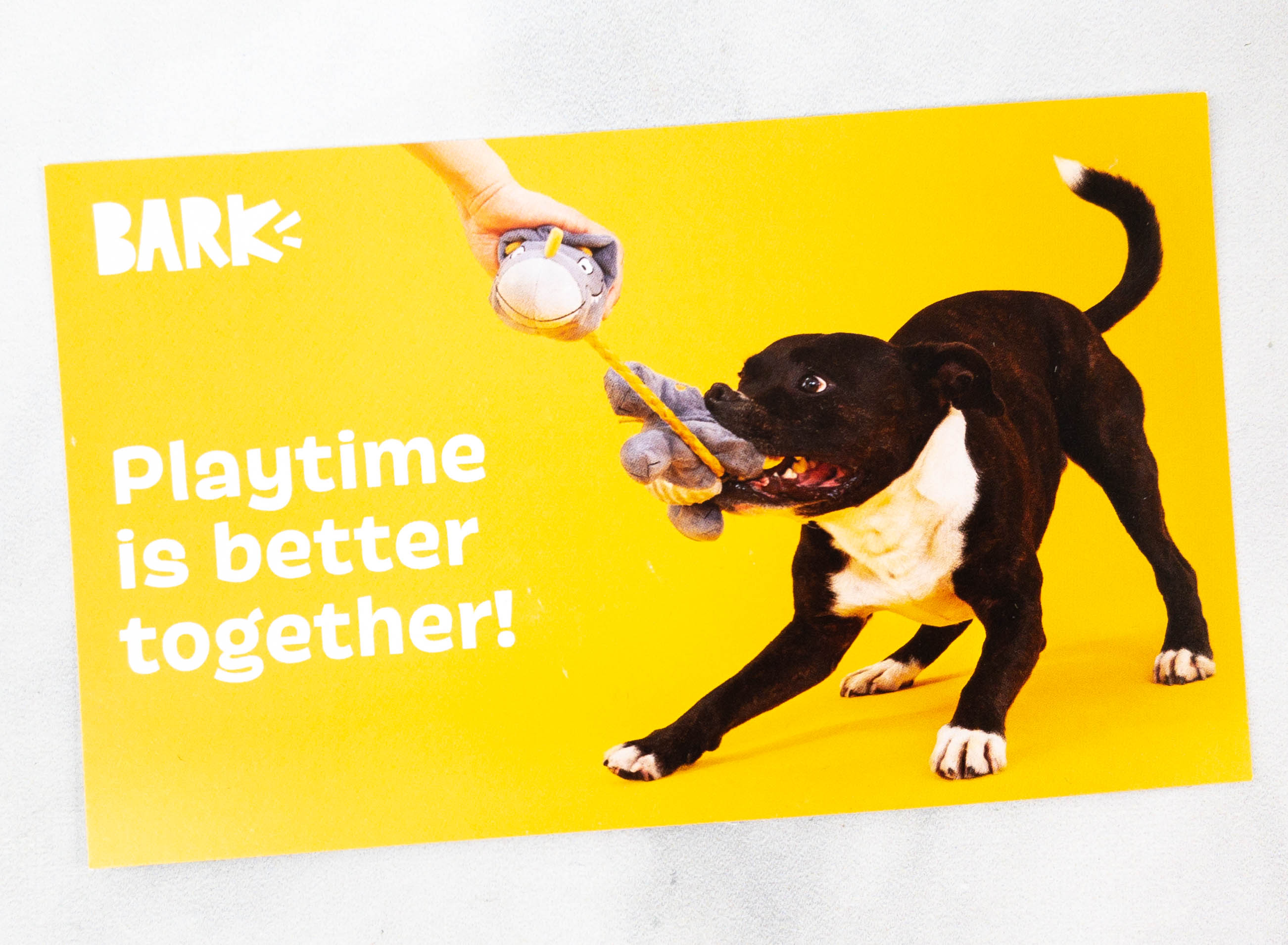 Another card features a cute photo of a dog.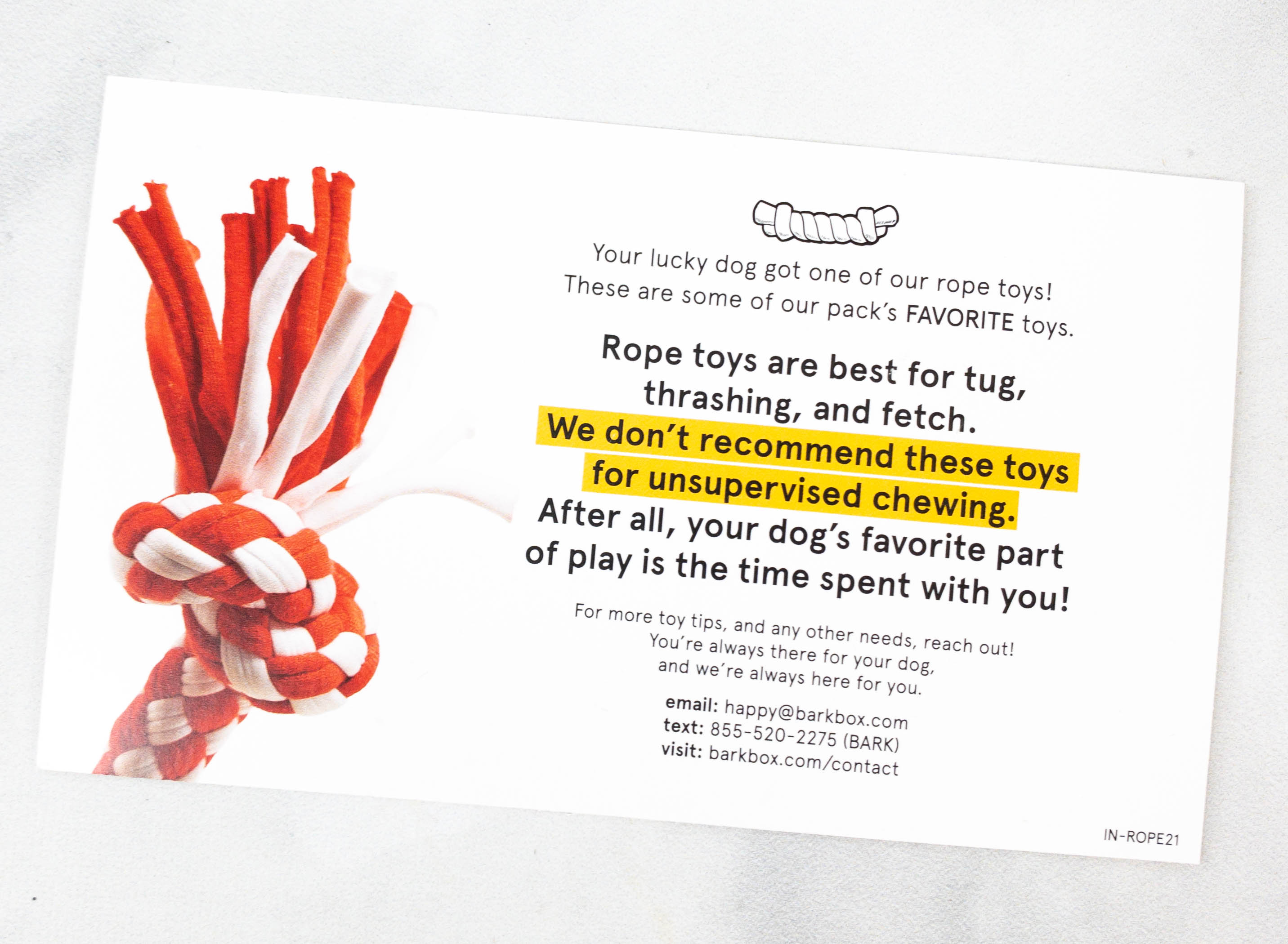 At the back, there's a note about rope toys.
Rope toys are best for tug, thrashing, and fetch. We don't recommend these toys for unsupervised chewing. After all, your dog's favorite part of play is the time spent with you!
Everything in my April 2021 box!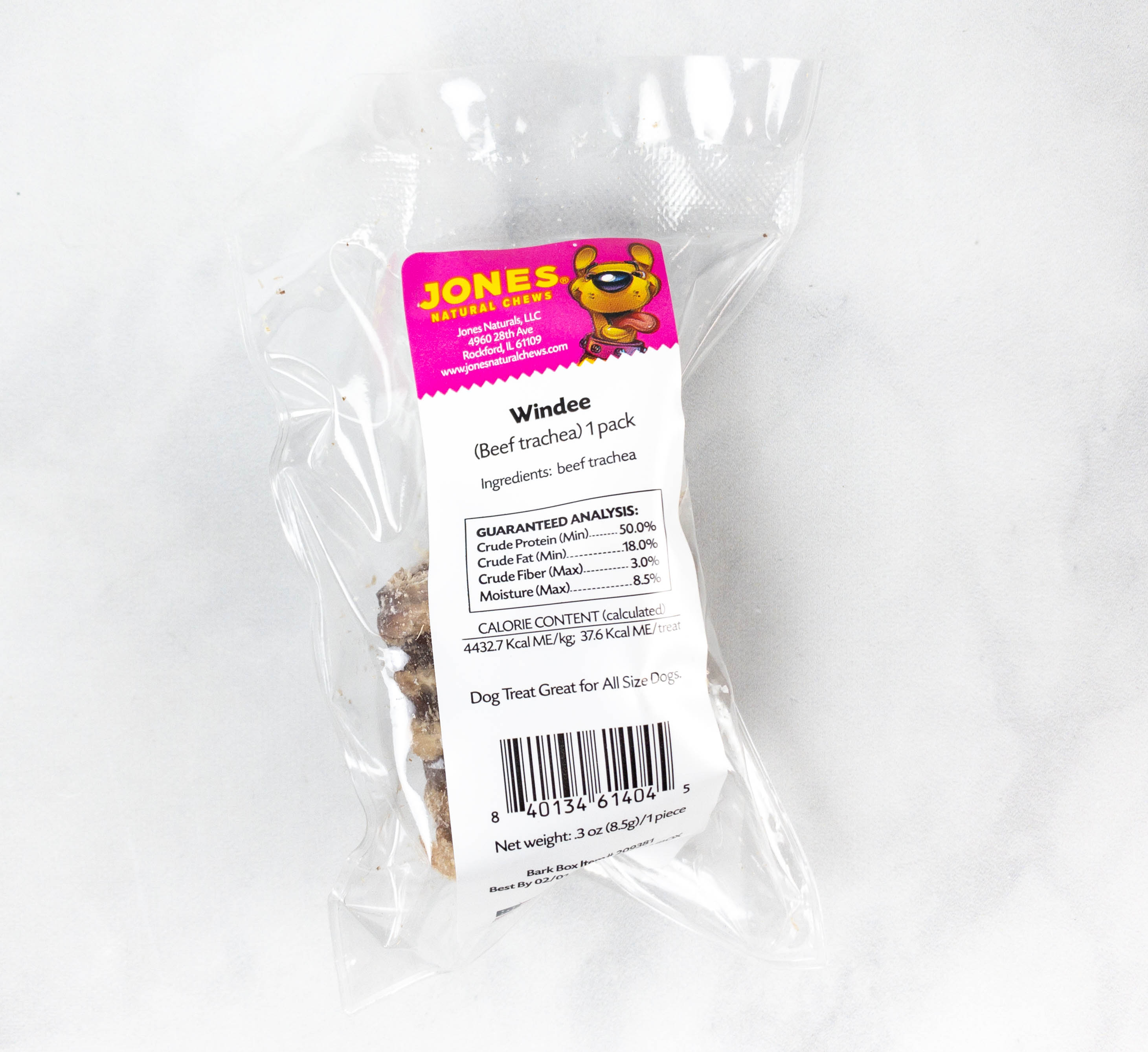 Jones Natural Chews Windee Beef Trachea. Beef trachea is a great source of glucosamine, which helps support a dog's joint health.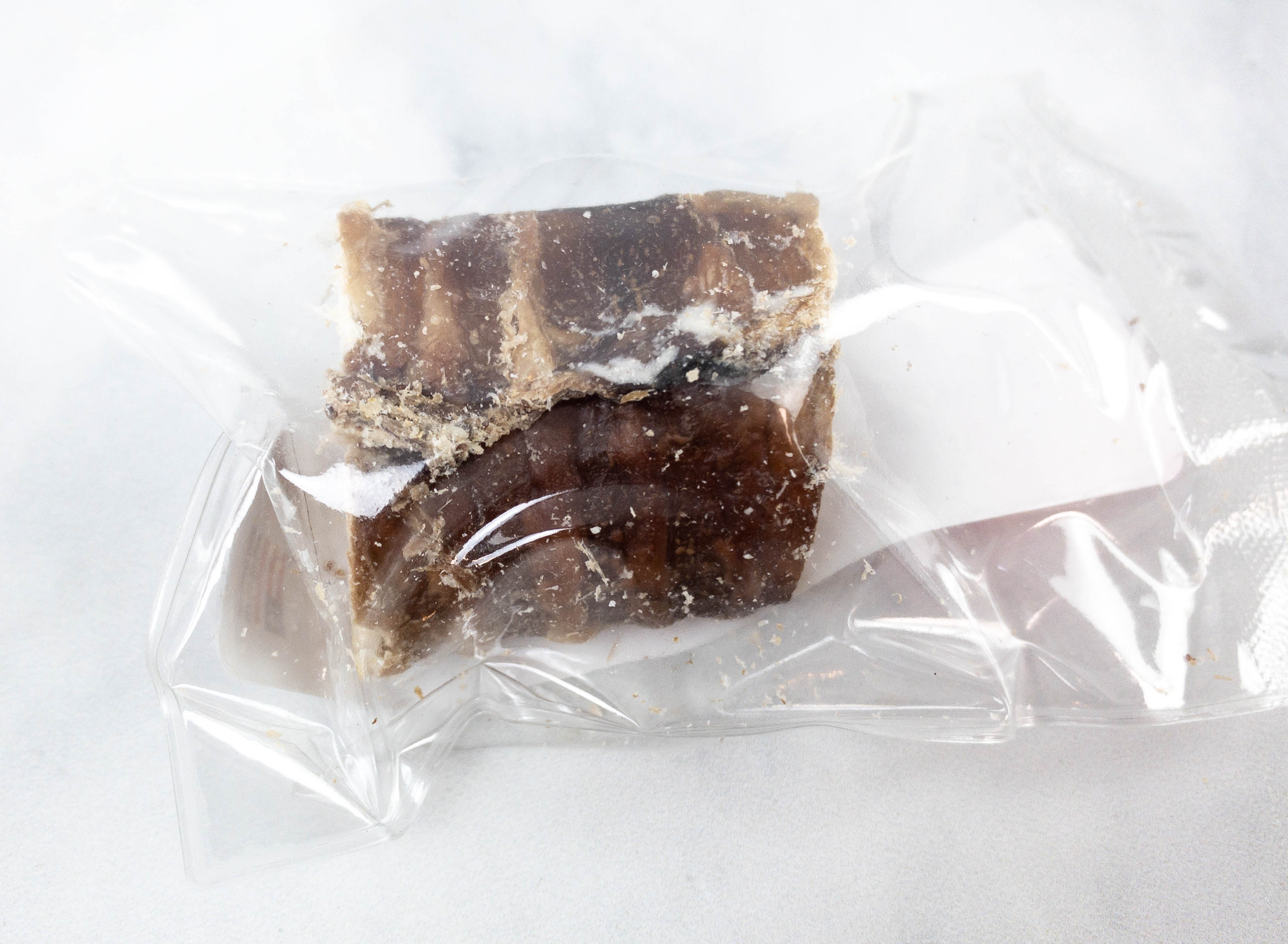 These windees are ideal for dogs of all sizes and this small one is the perfect size for my small dogs!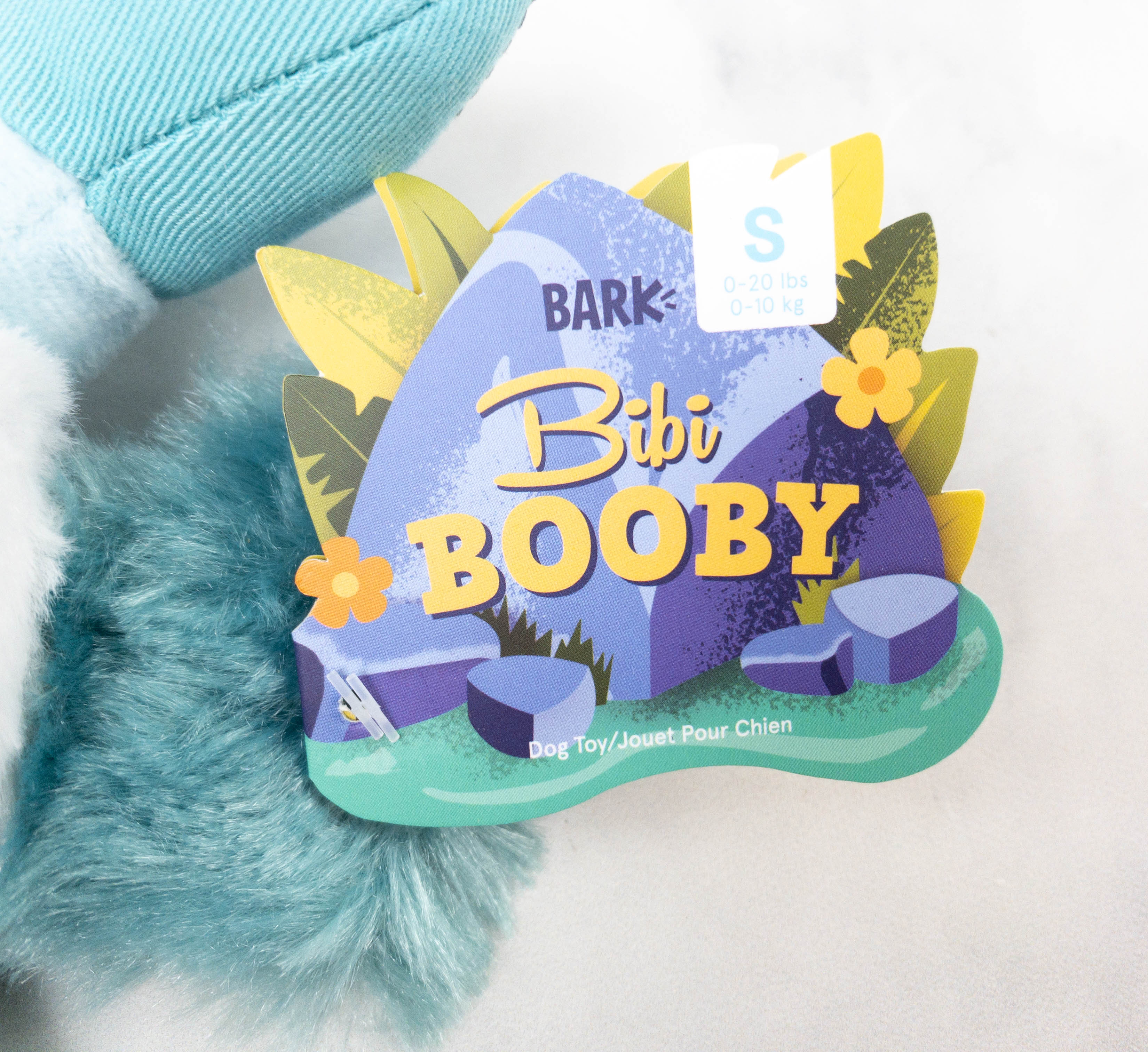 Bibi Booby Dog Toy. The first toy in this month's box is inspired by the blue-footed booby!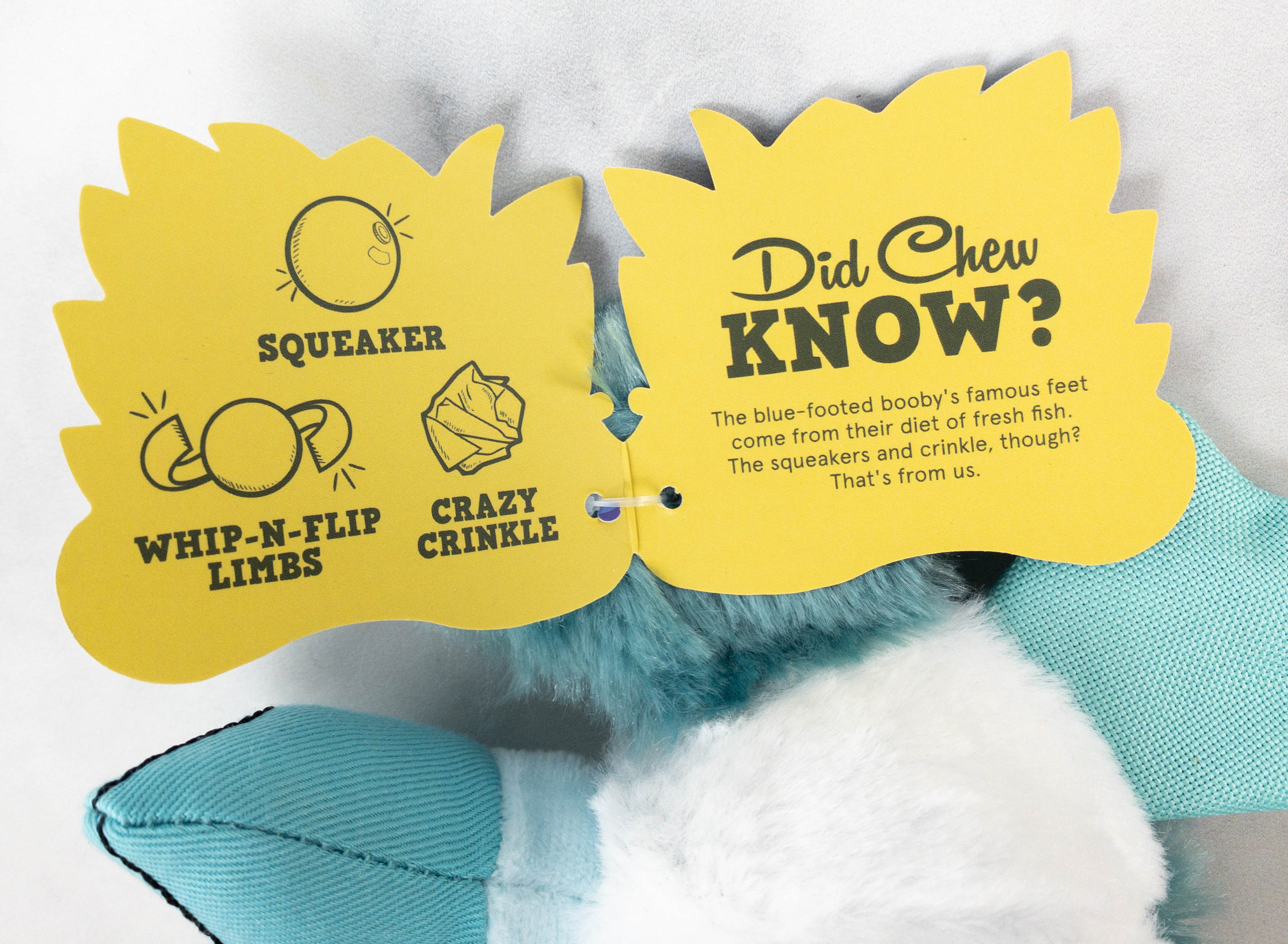 This toy includes a squeaker, whip-n-flip limbs, and a crazy crinkle inside.
It's cute! The size of the toy is perfect for dogs below 10 kgs.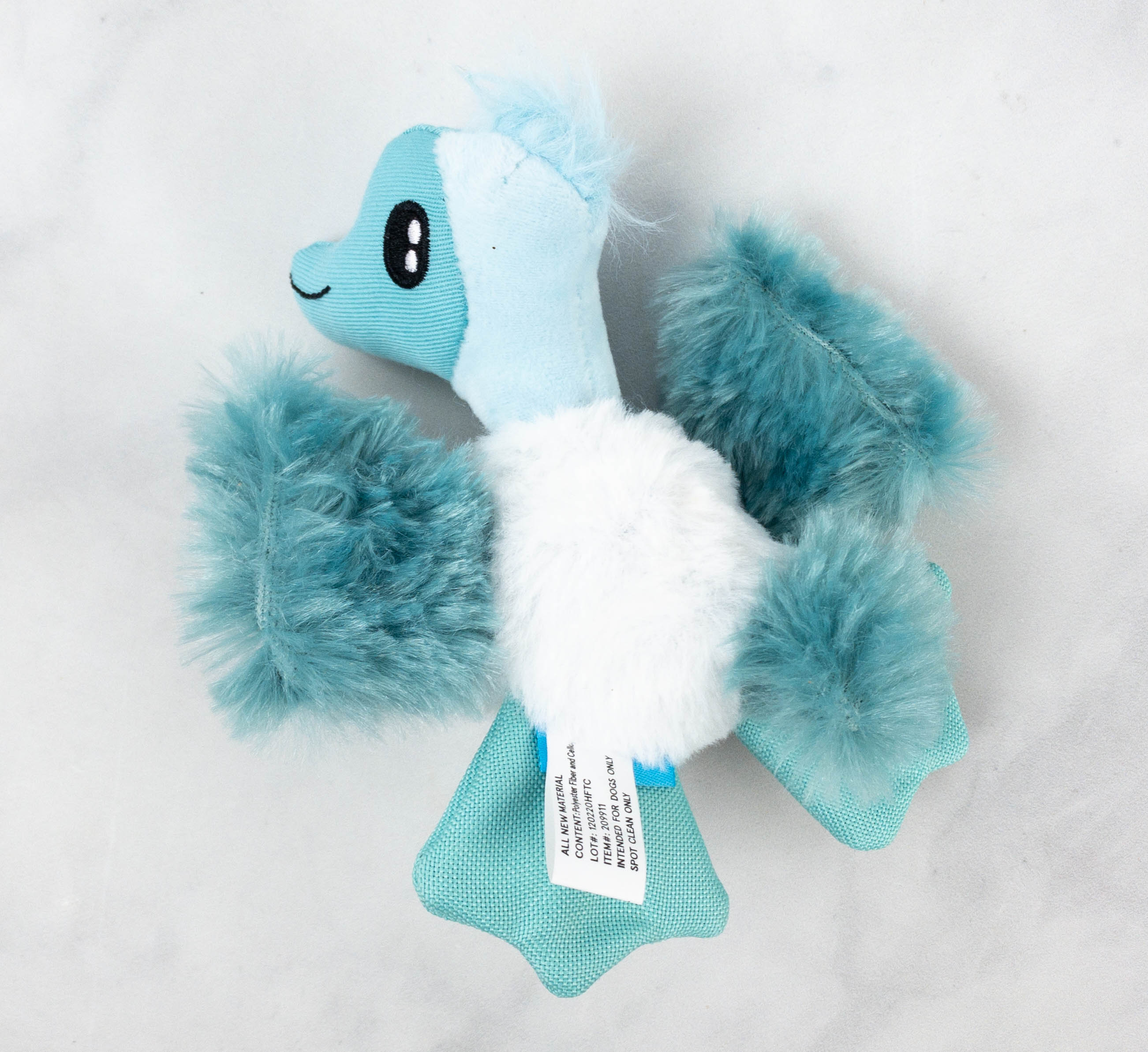 The toy offers different textures as well, which is great for a dog's chewing enjoyment!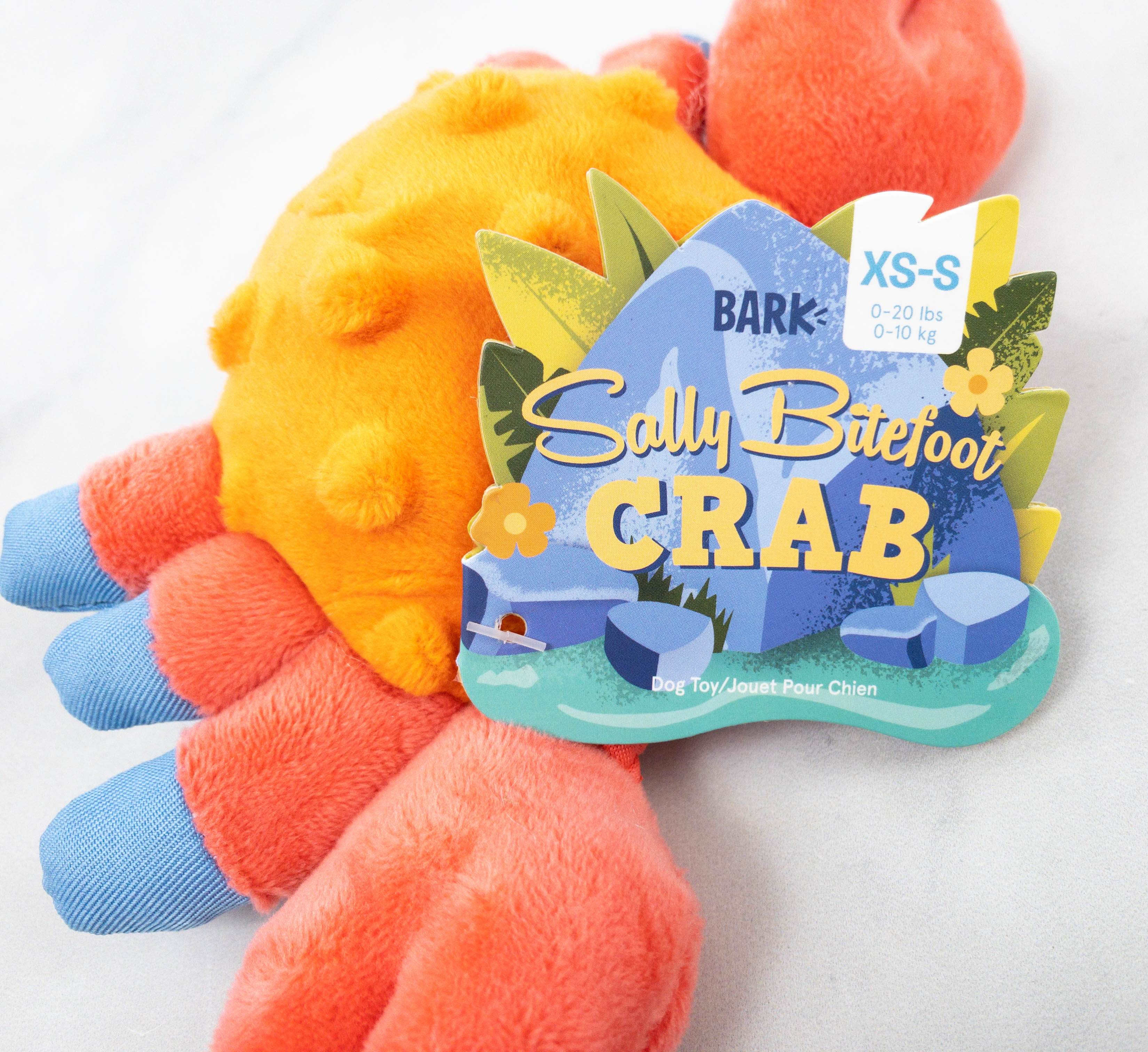 Sally Bitefoot Crab Dog Toy. Here's another fun plushie for the dogs, and this time, it's shaped like a crab!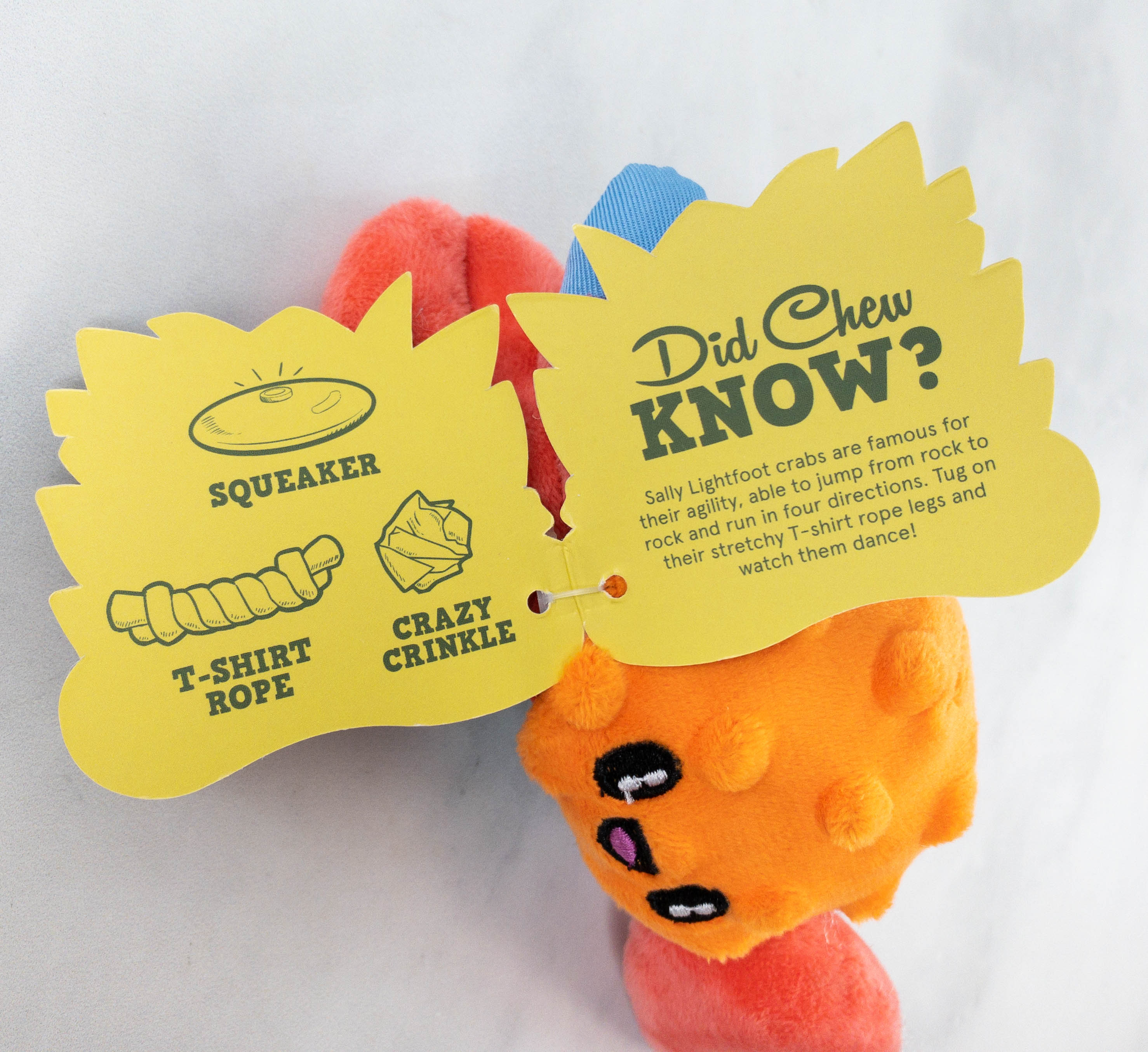 To make it interesting for dogs, they put a squeaker, a t-shirt rope, and a crazy crinkle inside.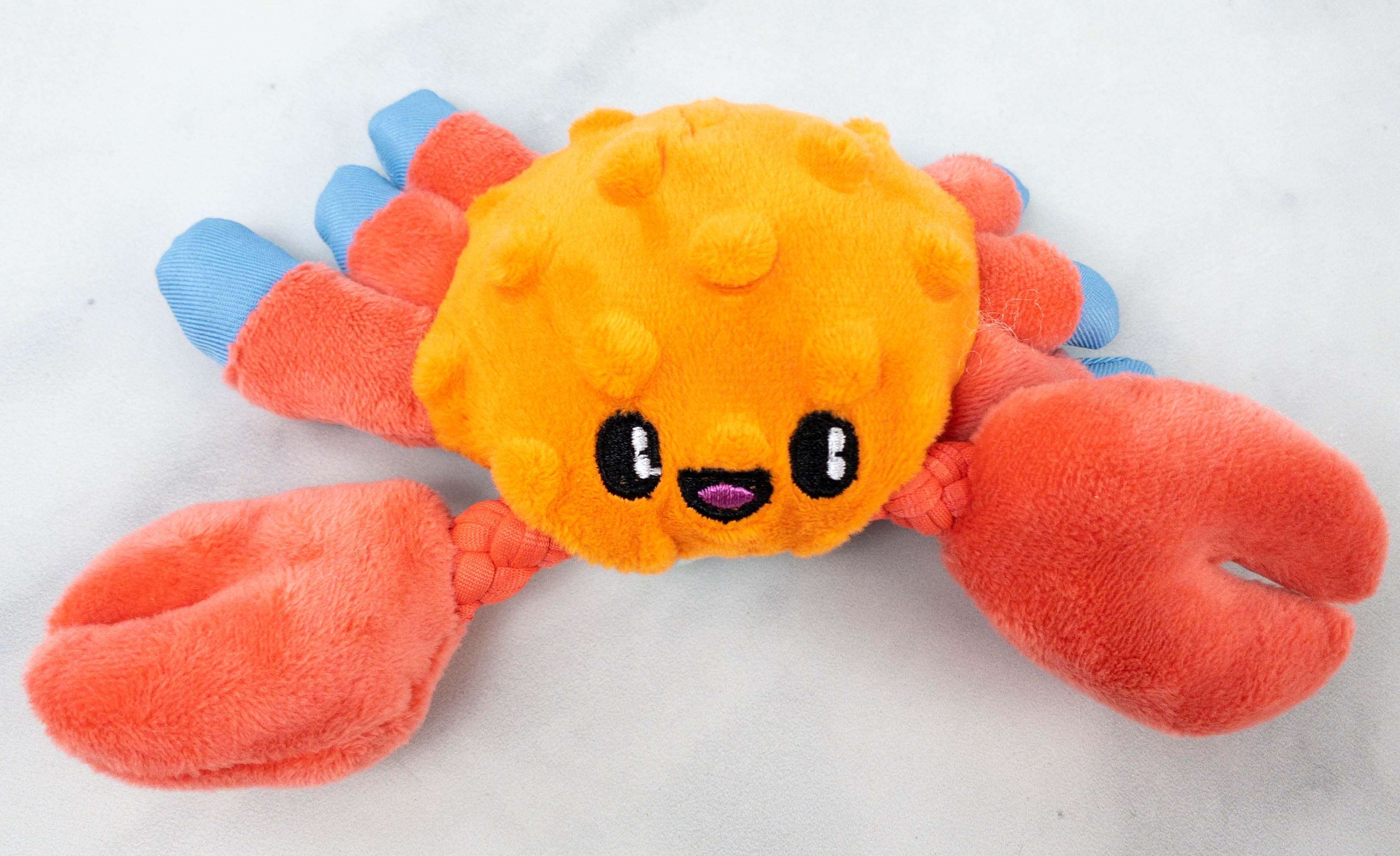 The t-shirt rope makes it a perfect toy for playing tug of war with dogs!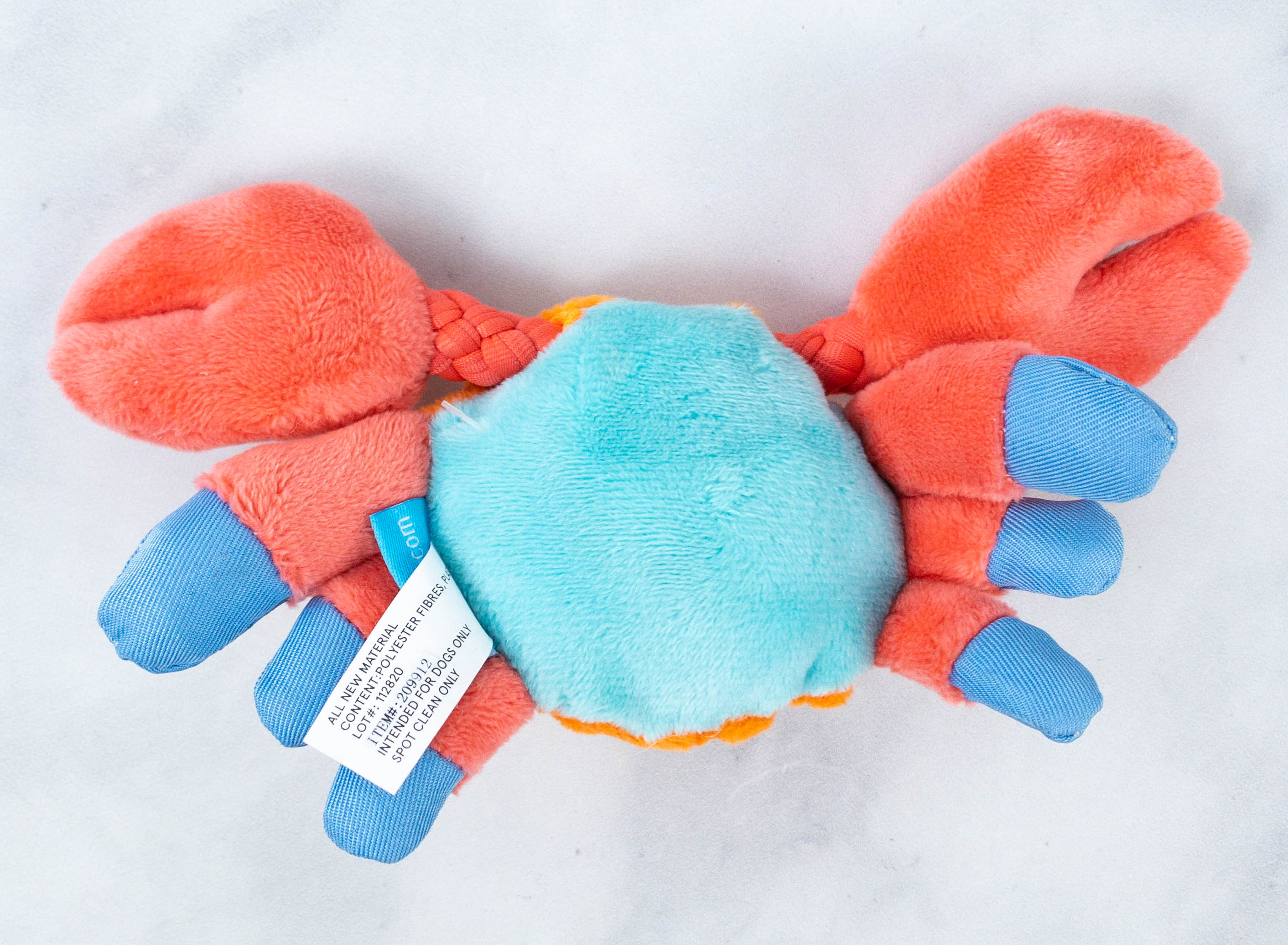 It also has reinforced stitching for durability. My pups enjoy biting on the crab plushie's legs and the toy has held up pretty well!
Baa Baa Jerky Sticks Lamb Recipe. These jerky sticks are made from lamb, a great protein source for dogs!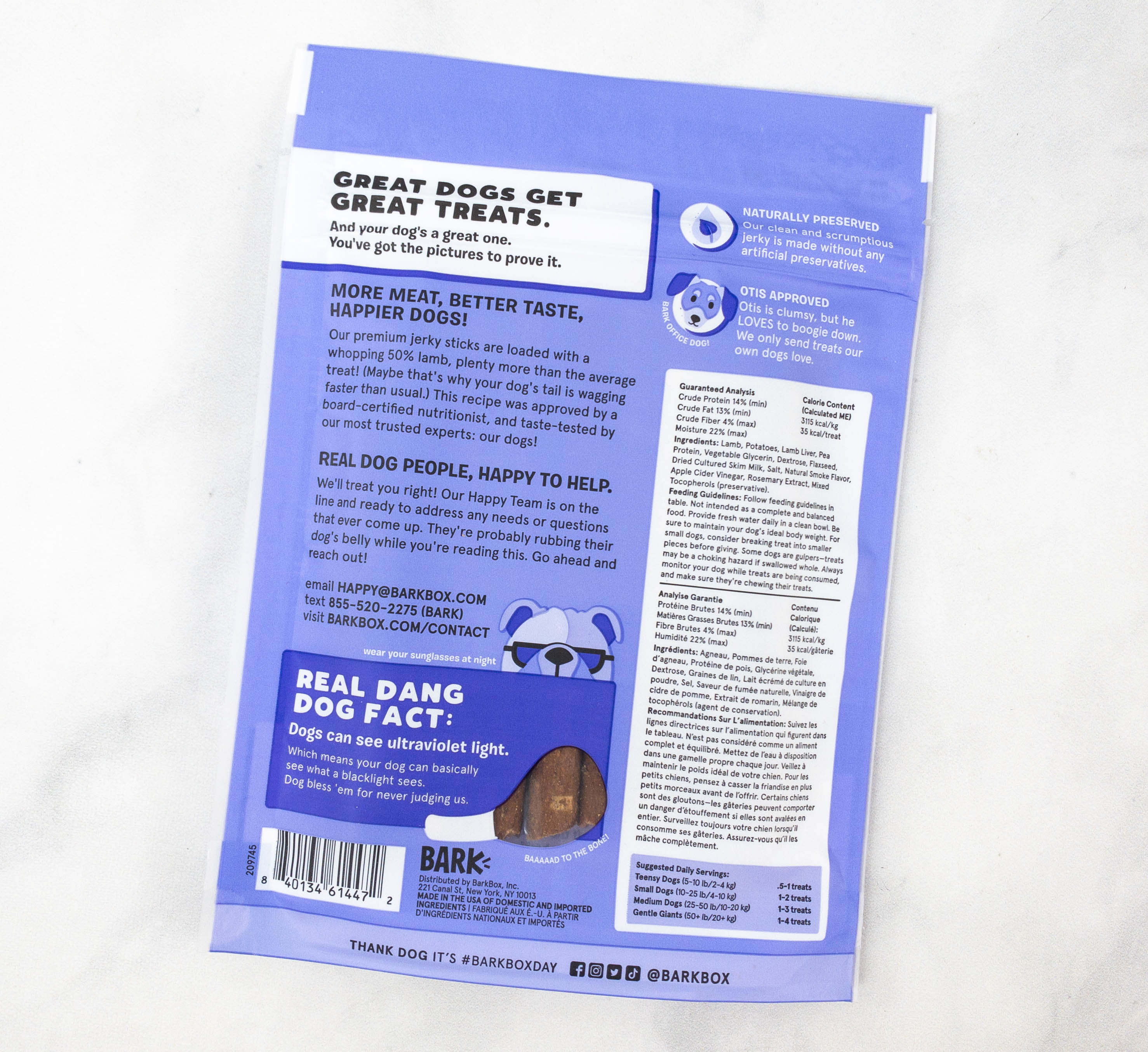 The treats come in a resealable packaging to maintain their freshness.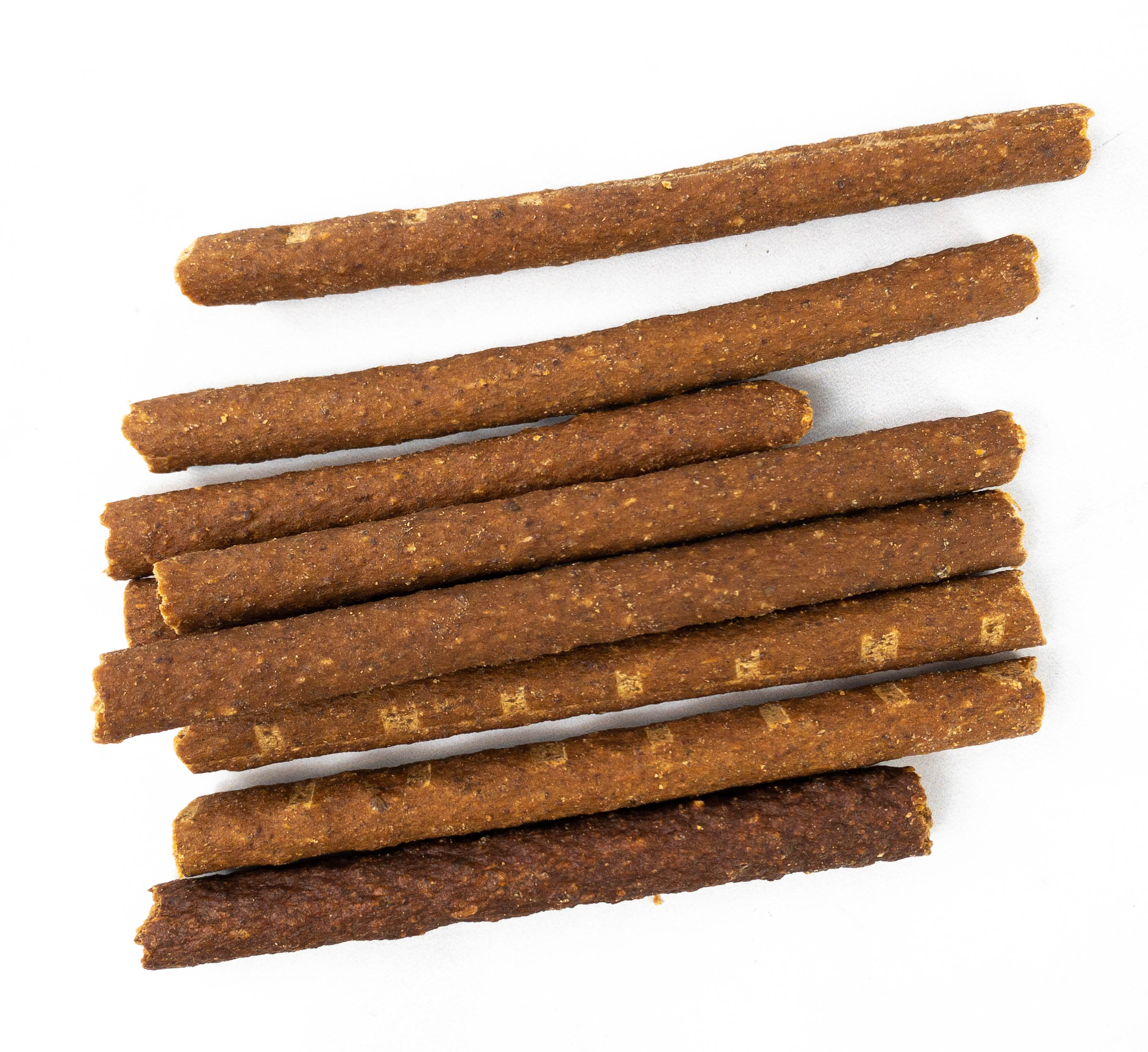 Each piece is deliciously chewy. What's great about these treats is that they don't contain any fillers (like wheat, soy, or corn) so they're good for a dog's tummy! They were gone before I even wrote the review. Two paws up!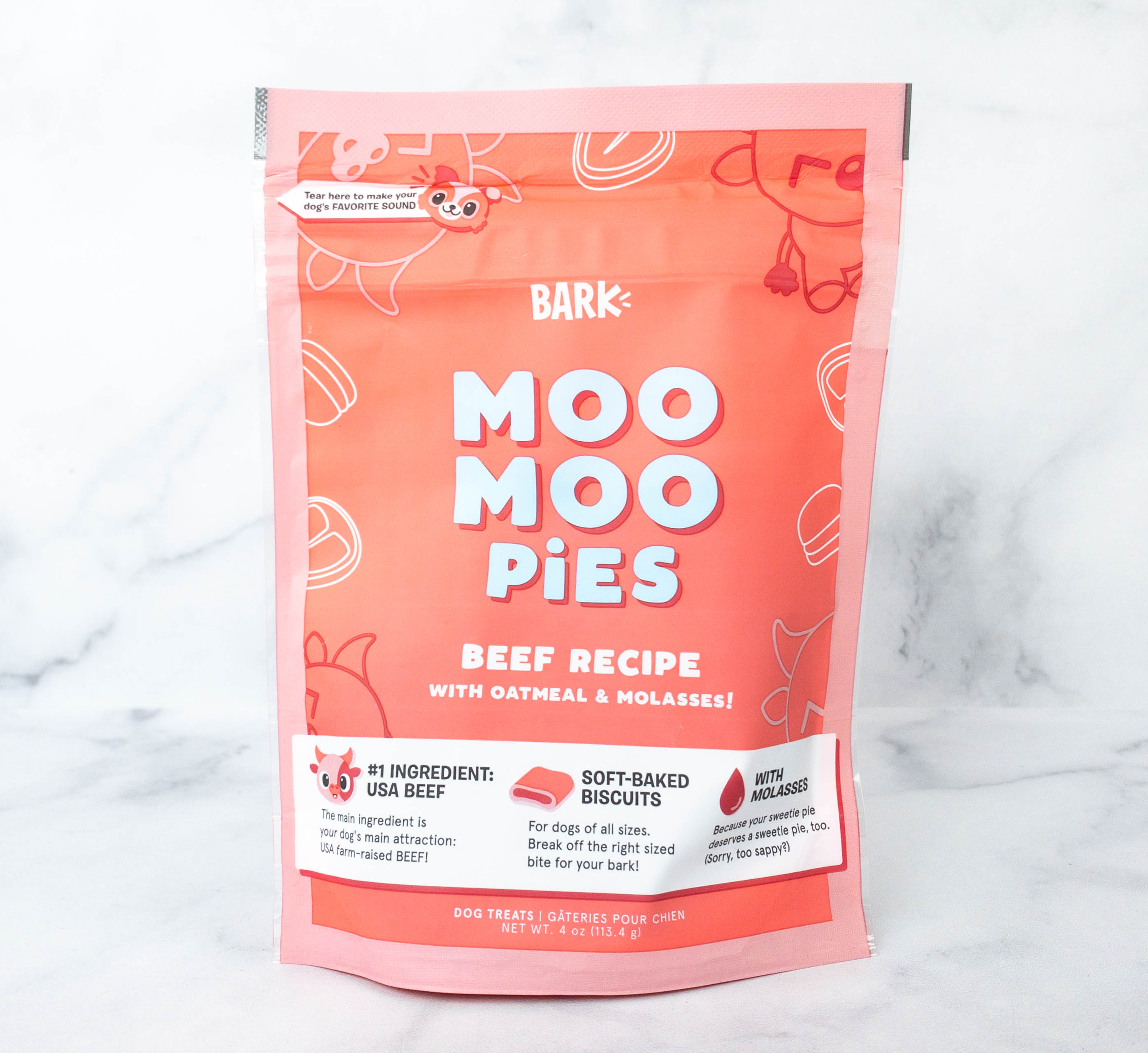 Moo Moo Pies Beef Recipe. The next bag of treats contain soft baked biscuits made with USA farm-raised beef, plus oatmeal and molasses!
These beefy goodies doesn't contain any fillers or artificial preservatives either.
Each piece can be served as is or broken down into smaller pieces. It's great either as a snack or as a training reward! My younger dogs thought these cookies (sort of like Fig Newtons) were the BEST EVER!
Buffy really enjoyed all the toys and treats in this month's box!
This month's island-themed Barkbox was great! The toys are made from durable materials which can withstand rigorous play. One is a blue-footed booby and the other is a crab. So far, Buffy likes the crab more, especially when we play tug of war with it. There's also a good variety of nutritious treats in this box, and they are made for dogs of all sizes. My pups keep on asking for them, especially the lamb sticks. Our beloved dogs deserve the best treats and toys, and this subscription makes sure that they can get those every month! Plus, I got to someday dream of a tropical vacation!
What do you think of Barkbox? If your dog is a serious chewer, check out Barkbox Super Chewer!