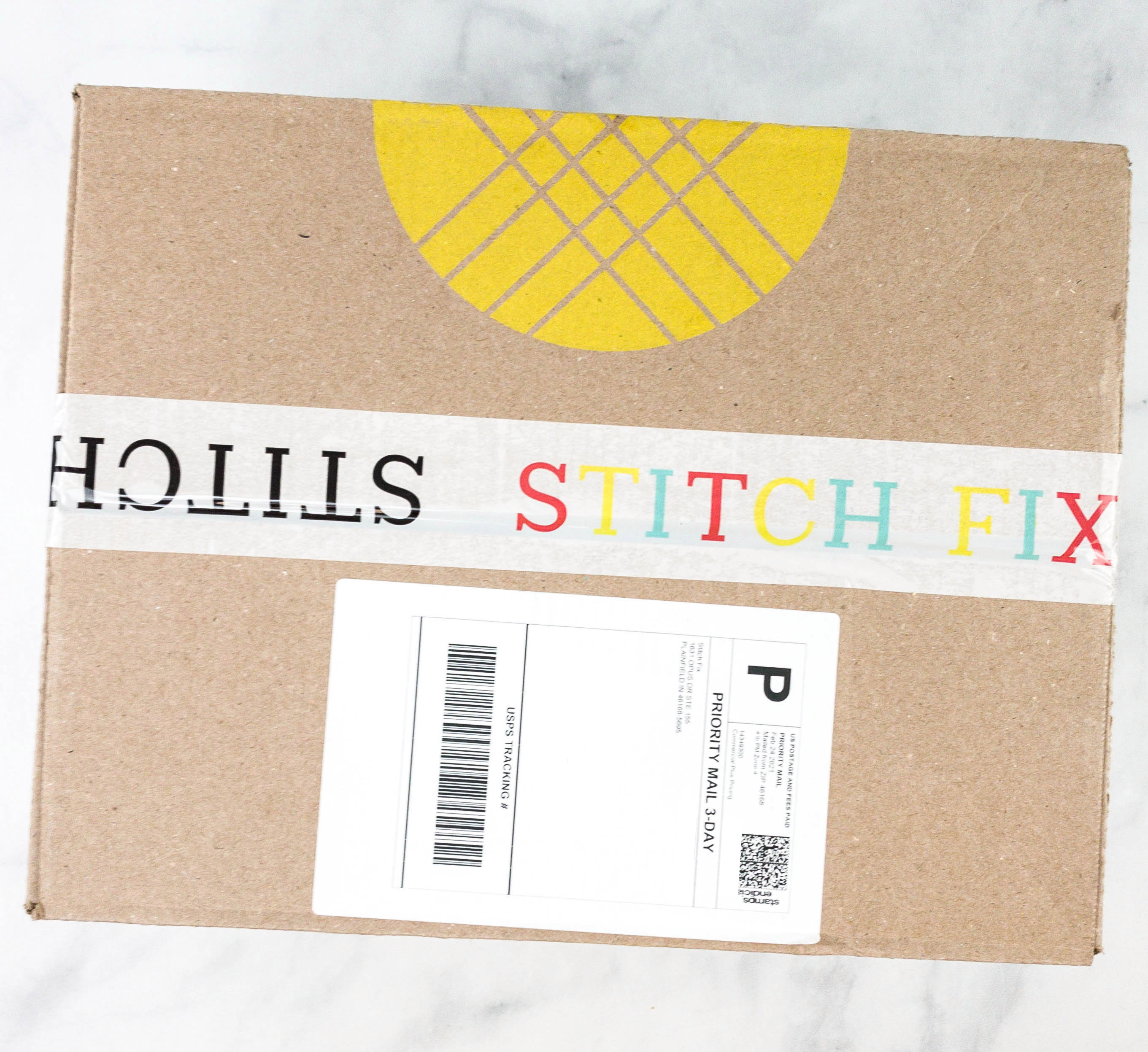 Stitch Fix Kids is a personal styling service for kids clothing ranging from sizes 2T to 14. At $20 styling fee for each box, you'll get 8 to 12 items with retail price ranging from $10 to $35 when it is shipped to you. You will be asked to share some styling preferences first when you sign up for this box so that the items included will be curated accordingly. If there are clothes that don't fit your child, you can always return them by the return envelope included in the box. If you do decide to keep all of the items, you will get 25% off on the whole box.
This is the review of Stitch Fix Kids for Little Girls.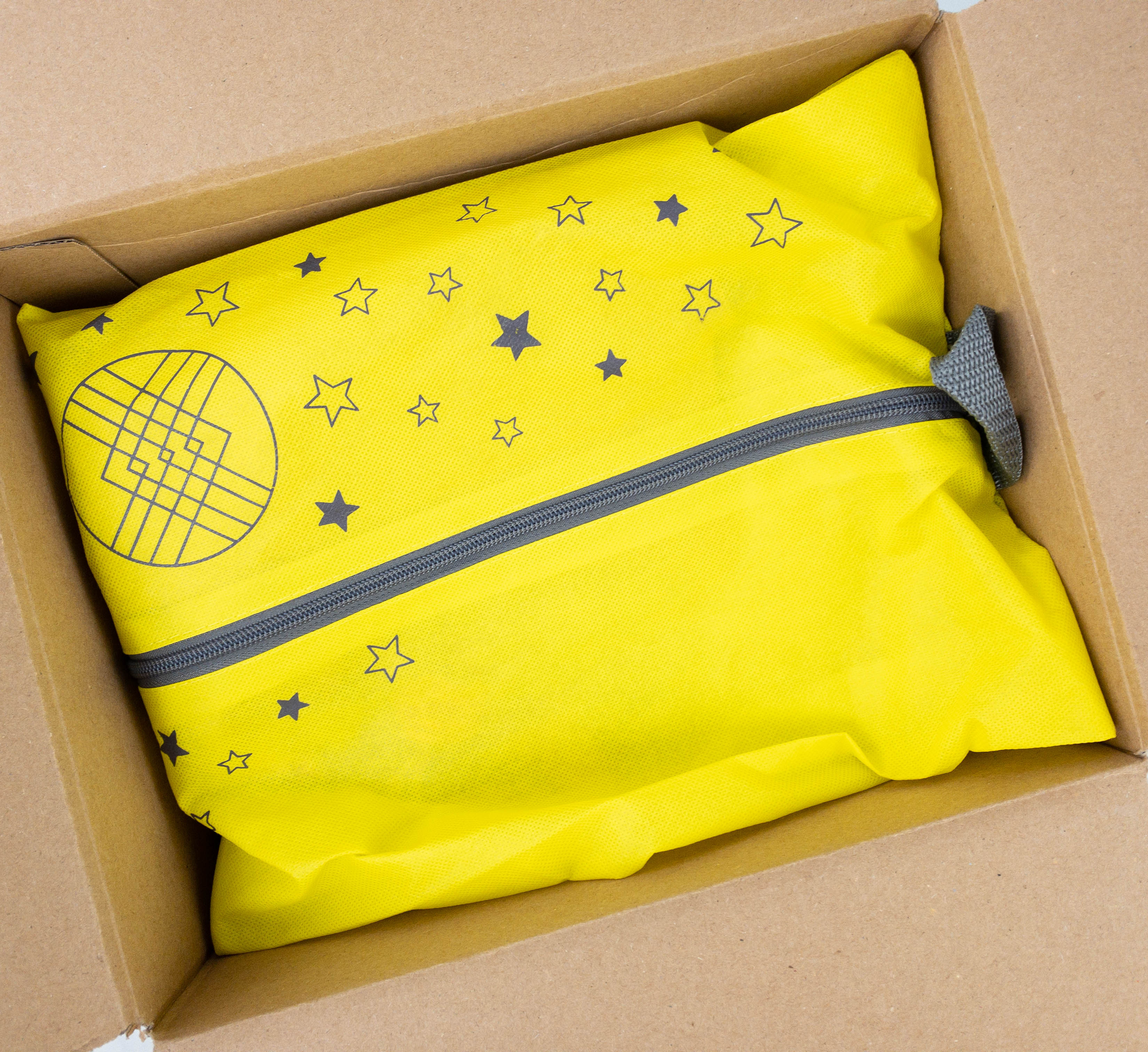 The fix arrived in a brown box!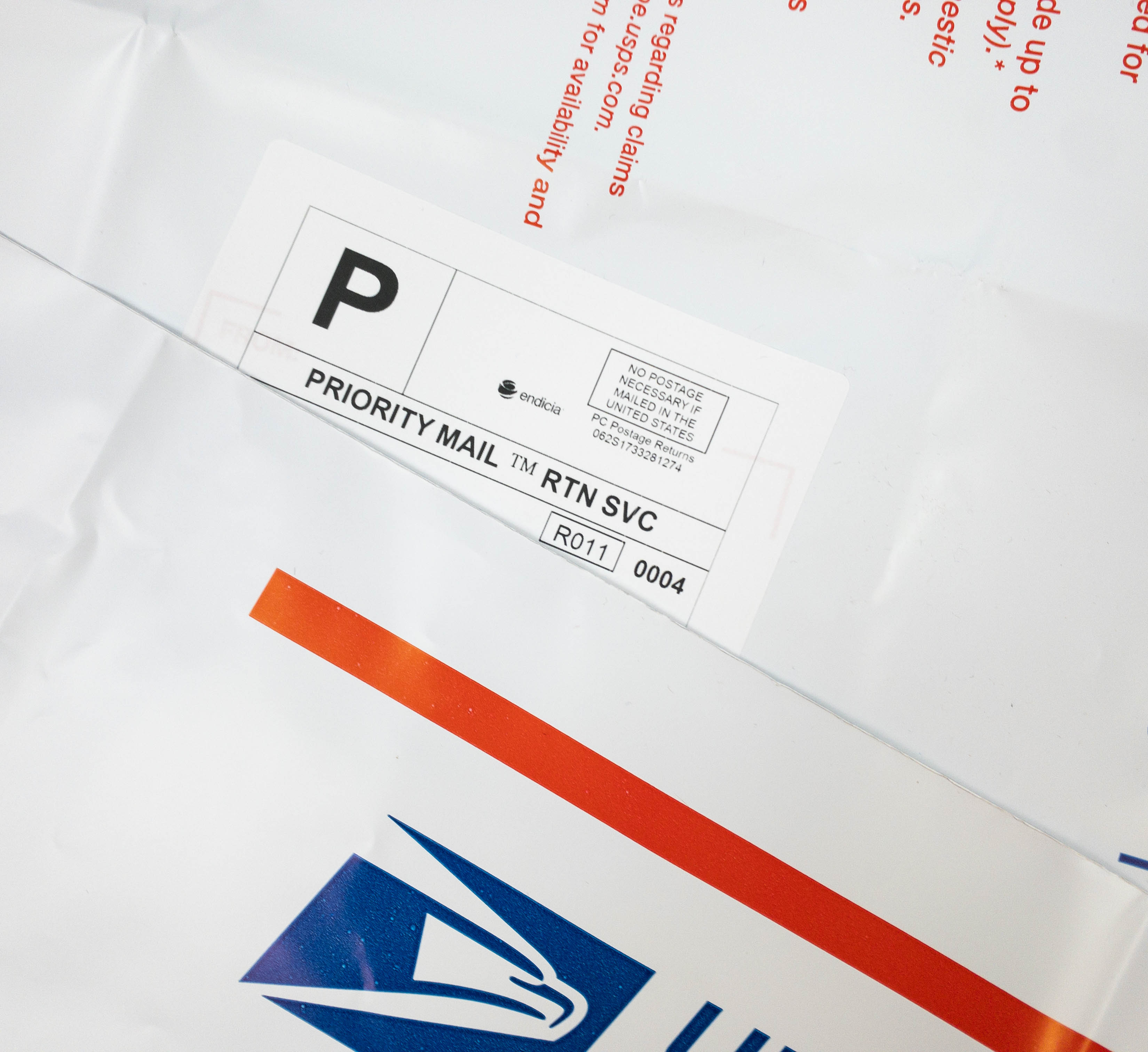 The return envelope is already included in the box so you can return what you don't like/doesn't fit easily.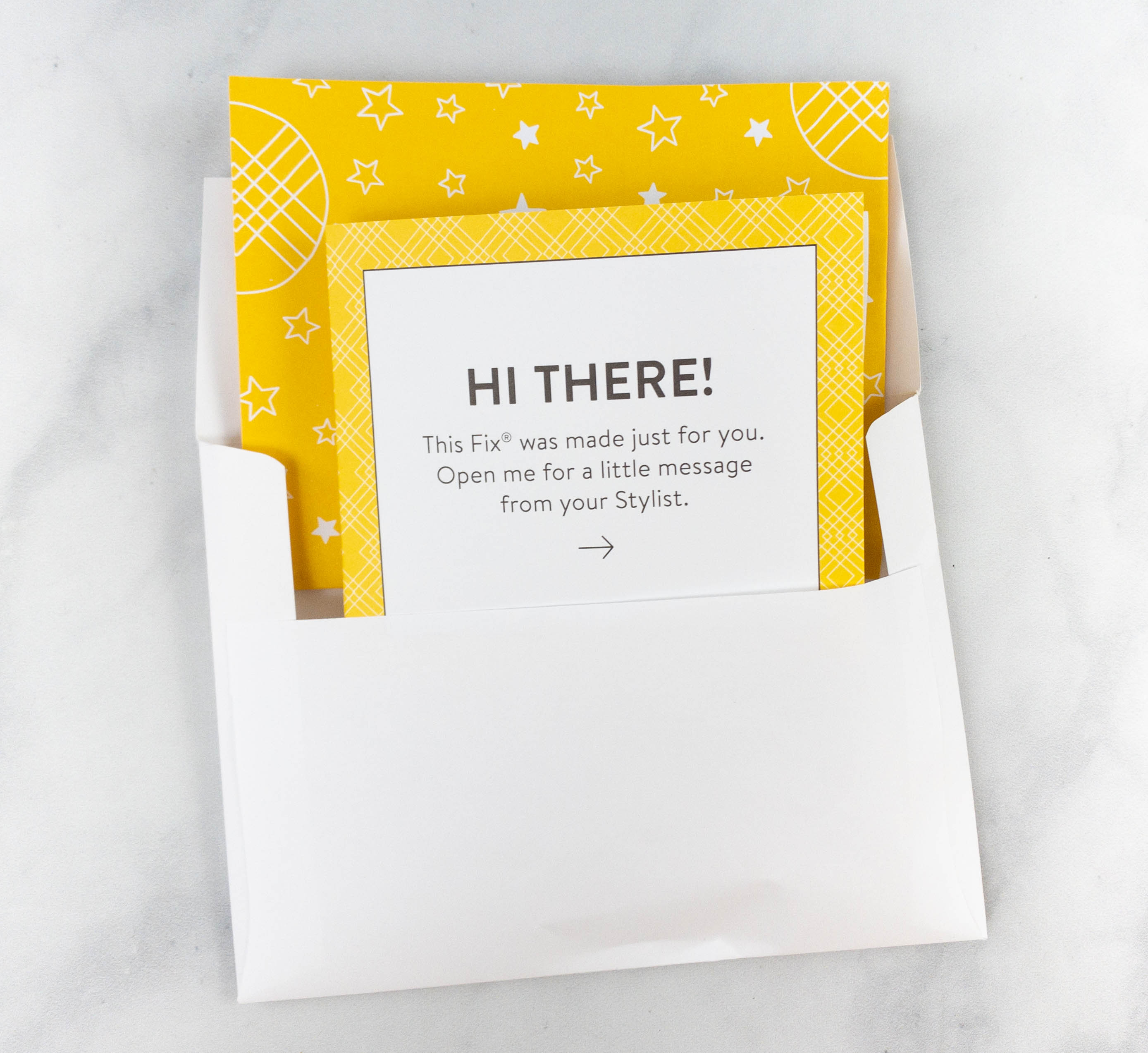 Another envelope contains a greeting from Stitch Fix.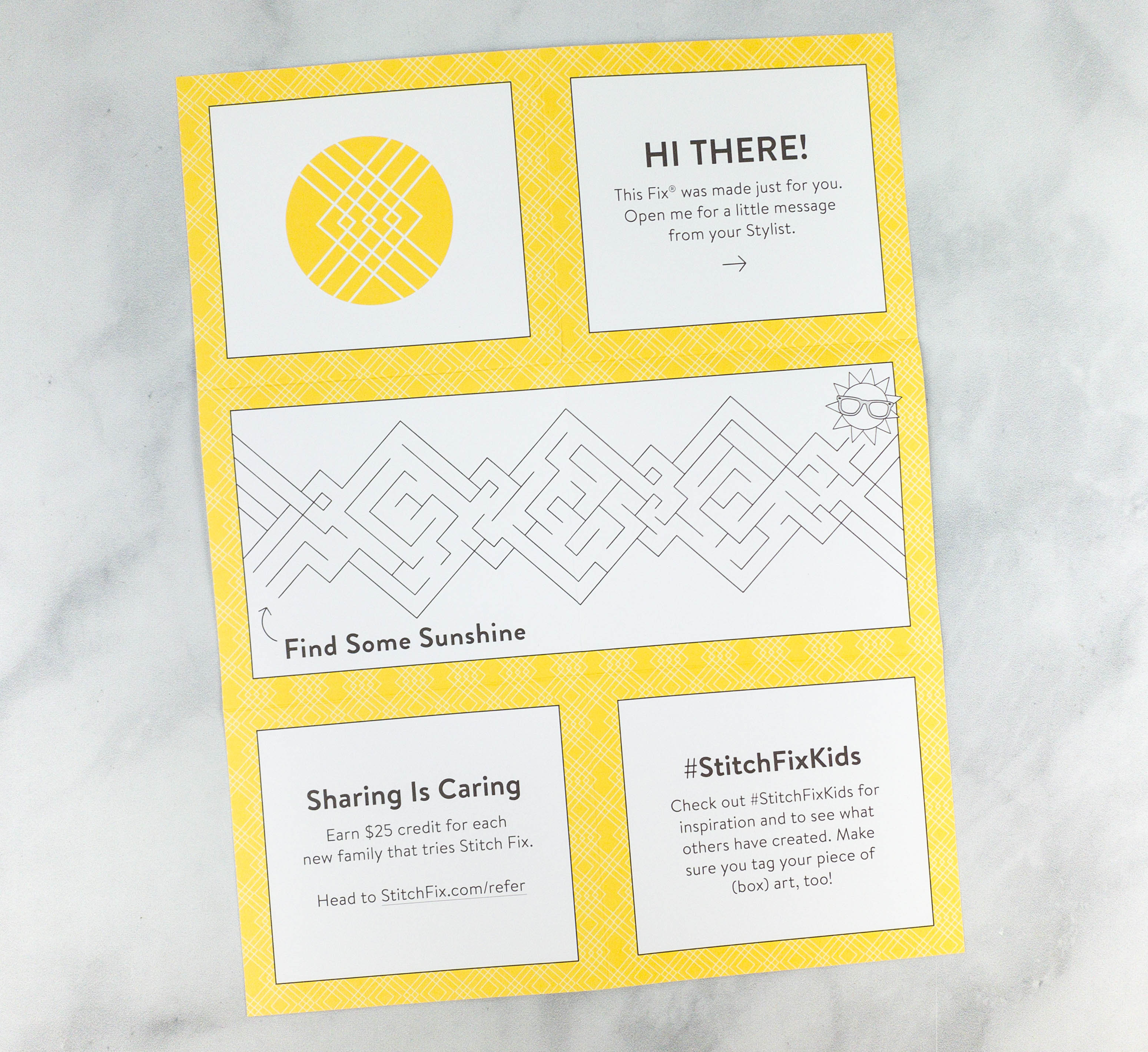 There's even a mini-game for the kids!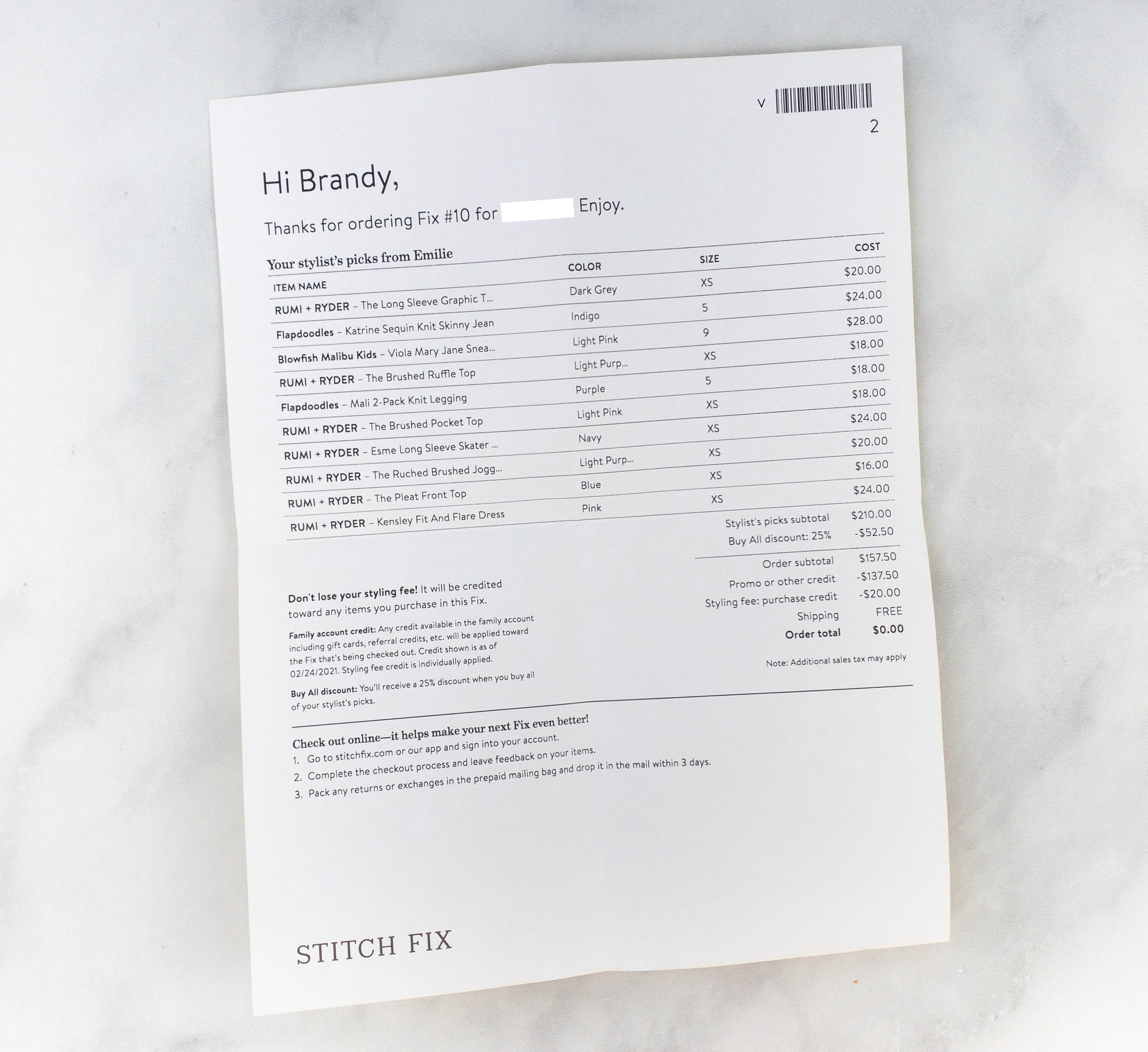 Here's a list of all the items' size and price. This way, it will be easier for you to compute how much you'll be paying if you'll get individual items.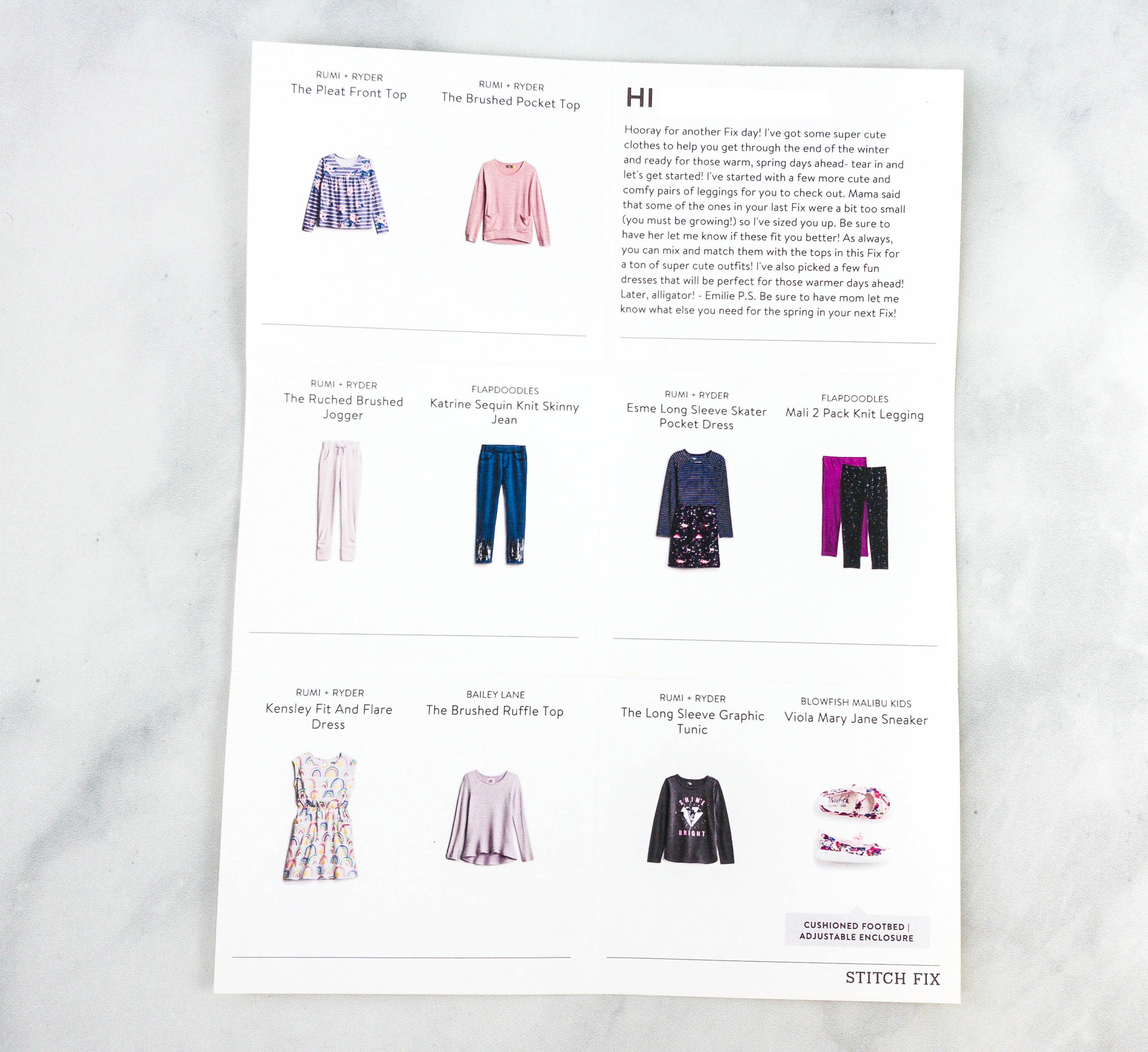 Here are photos of the items inside!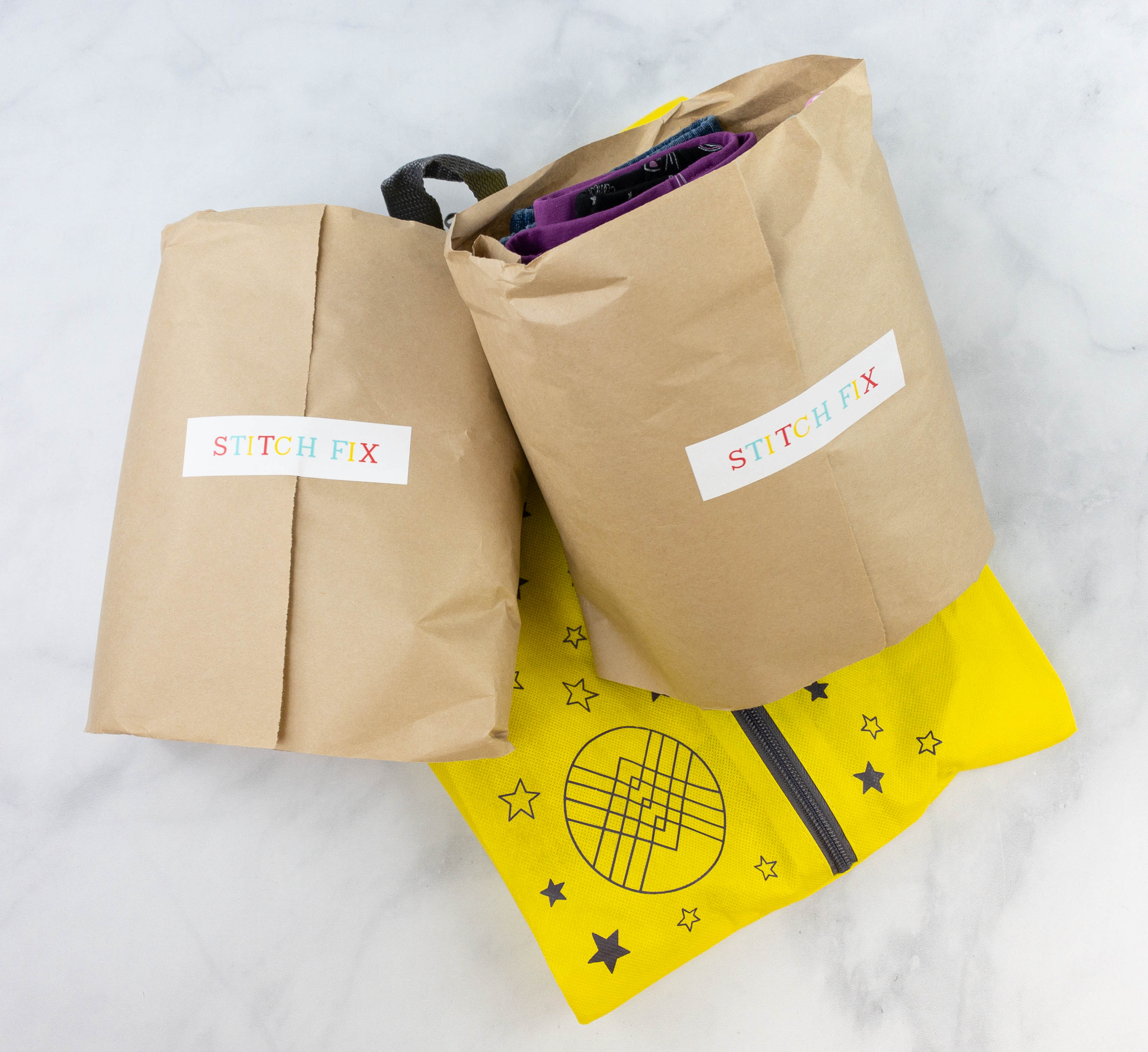 All the items are wrapped in brown paper with a colorful Stitch Fix sticker. This month, there's also an item in a reusable pouch.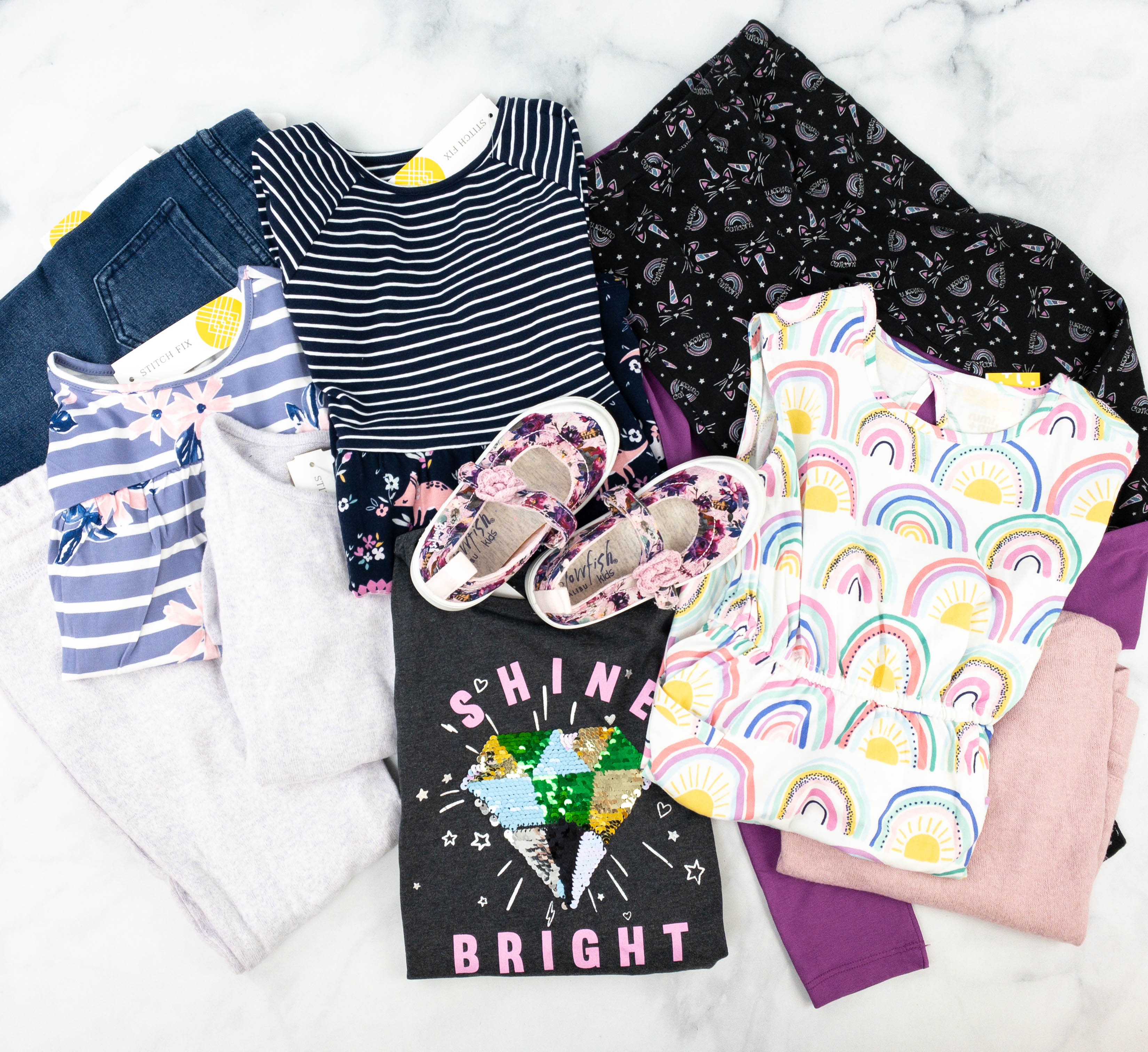 Everything in my box!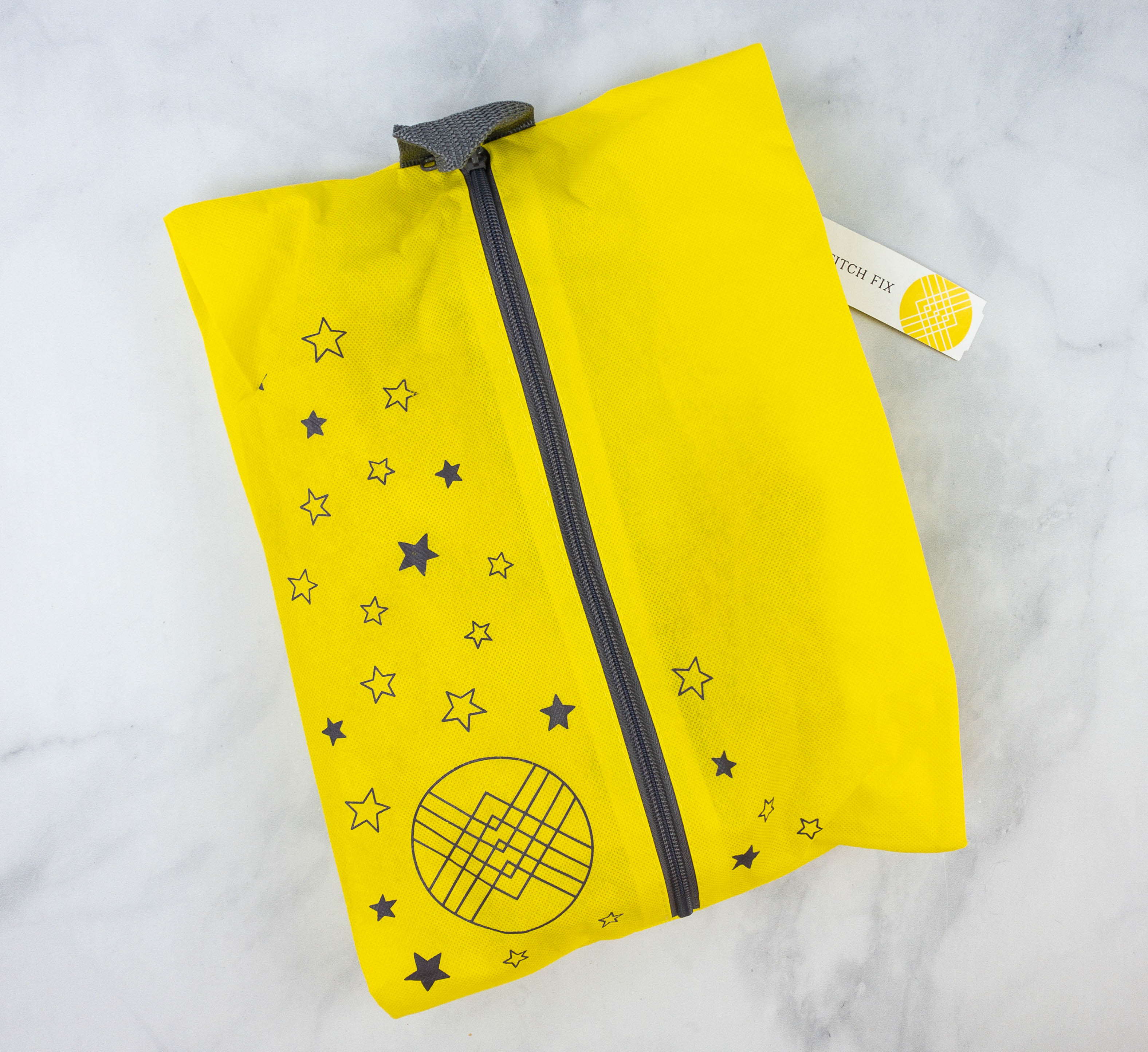 Blowfish Malibu Kids Viola Mary Jane Sneaker ($28)  I like that they send footwear in a reusable pouch because this can be reused as a carrying pouch when traveling!
These sneakers look so cute and adorable with their pink base and floral prints!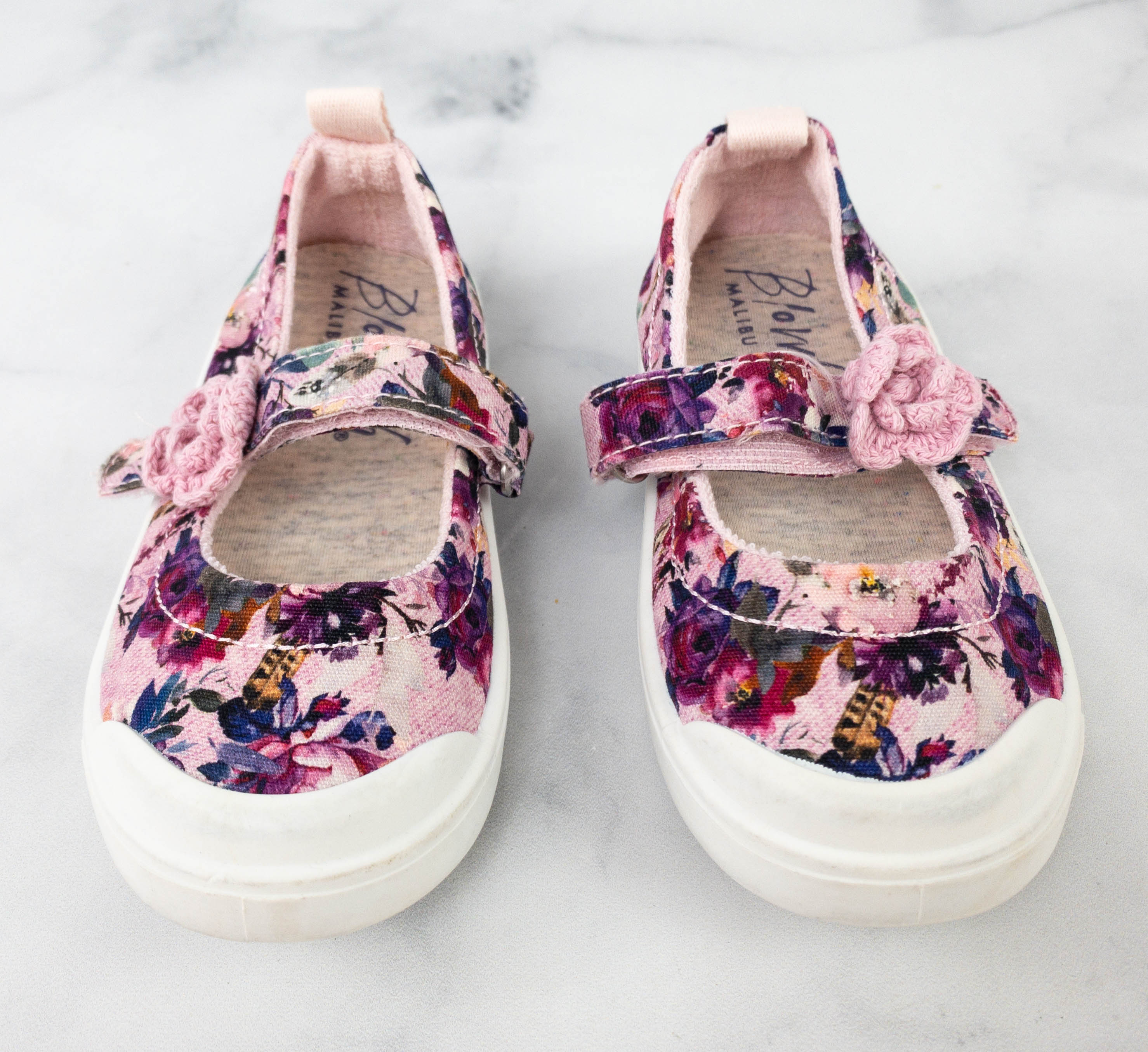 There is a reinforced toe design for extra protection, especially when my daughter is playing and running around!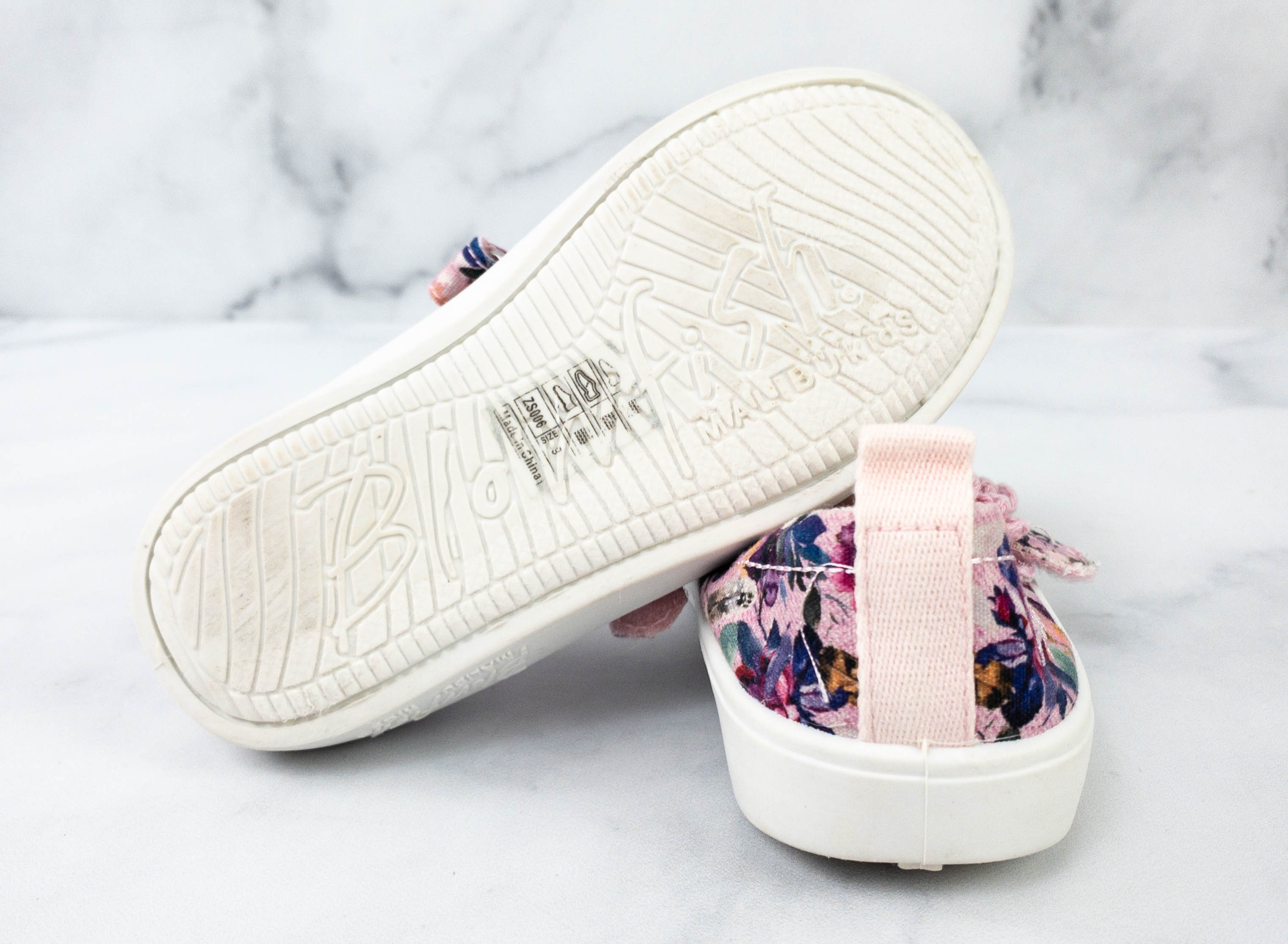 These shoes are really comfortable!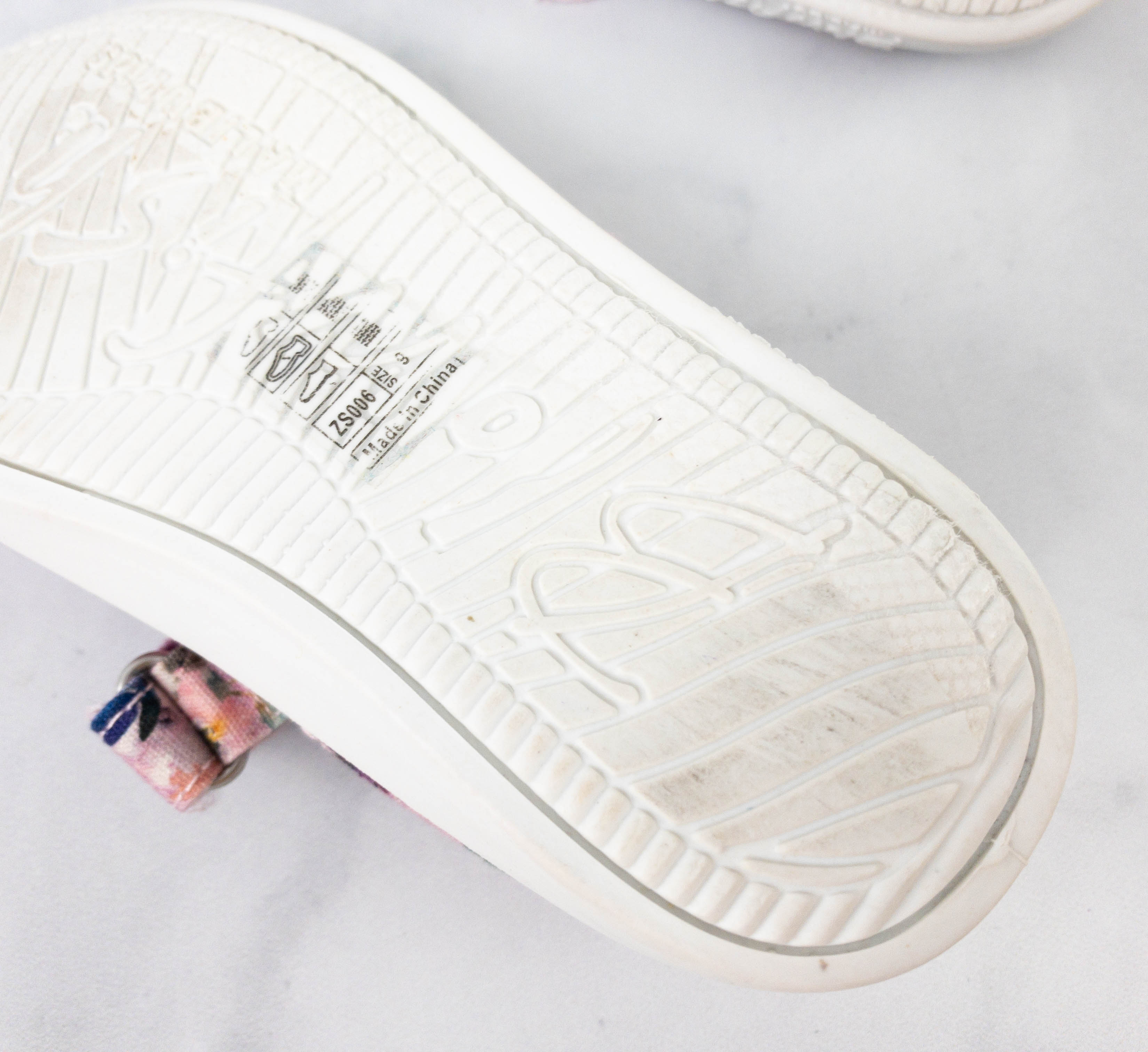 There was just a bit of dirt on the bottom of the shoe that makes it look like it has already been used.
The design is very girly and age appropriate. You can easily put it on and take it off with a single strap on each foot.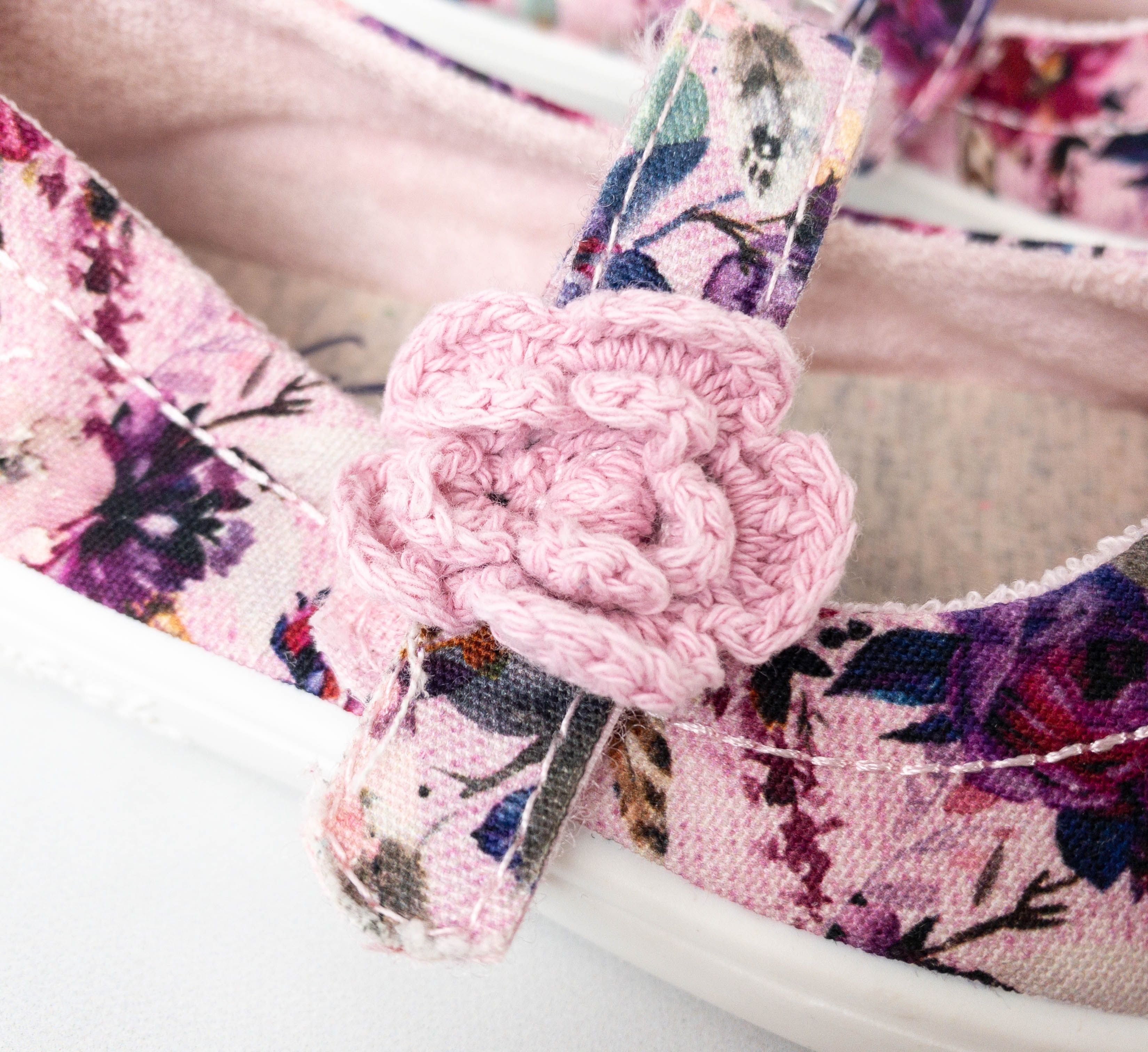 There is even a knitted little flower on each strap that adds a dainty vibe!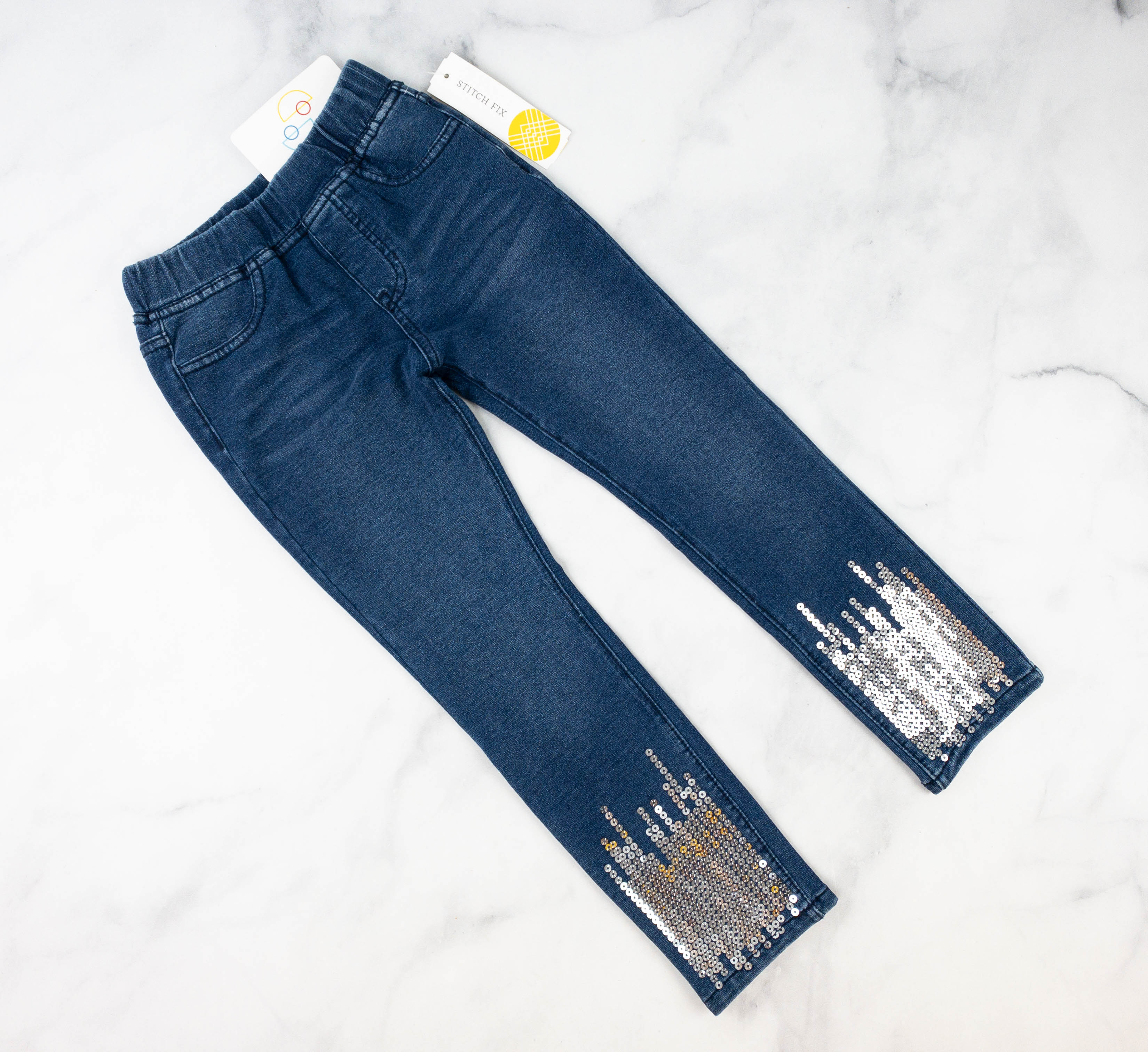 Flapdoodles Katrine Sequin Knit Skinny Jean ($24) This skinny jean is super cute! I like that the waist is elasticized so my daughter can easily take it on or off.
The silver sequin details adds sparkle to the whole thing. It definitely takes the simple skinny jean to a new level!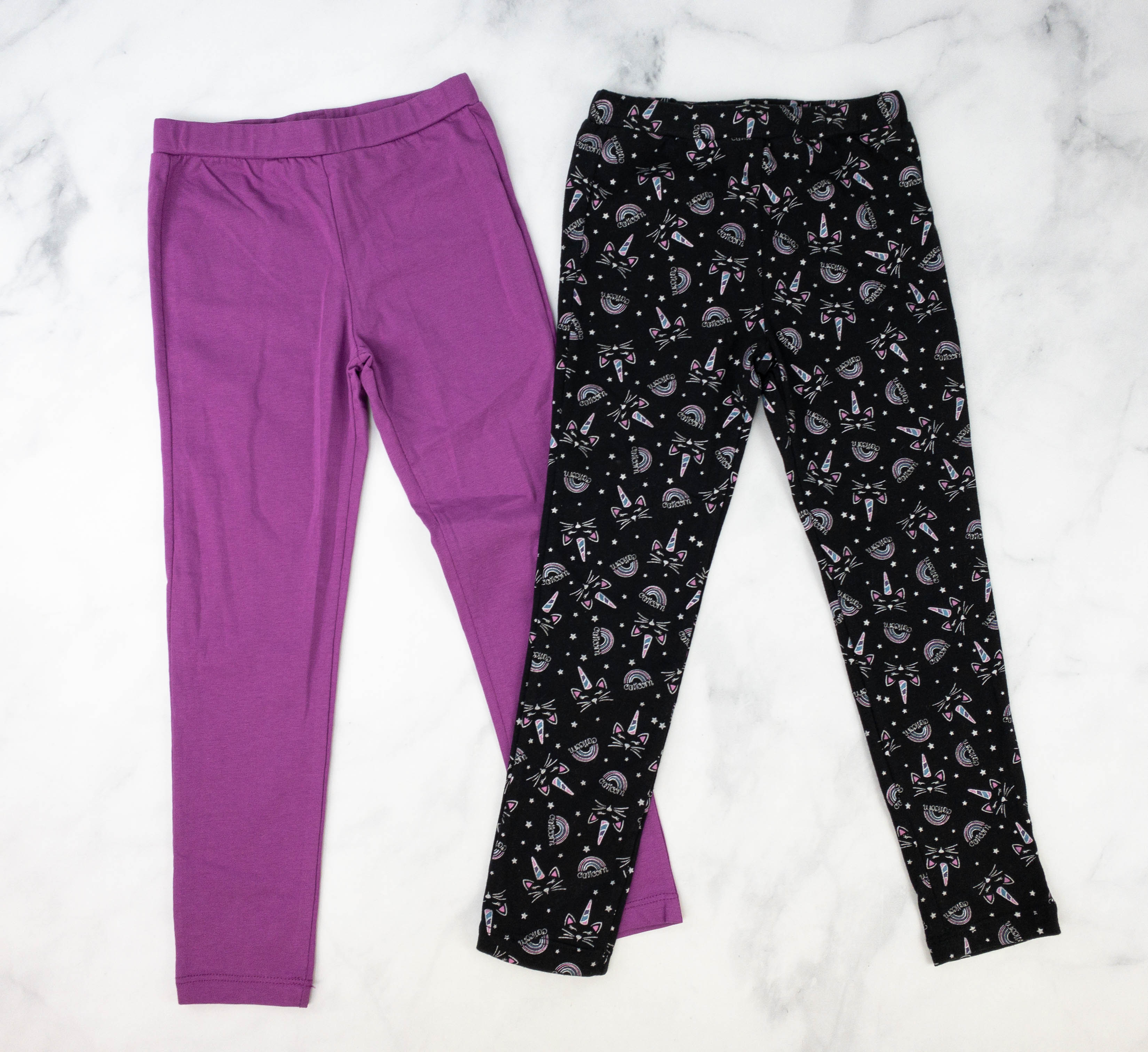 Flapdoodles Mali 2 Pack Knit Legging ($18) They also sent leggings and they came in this pack of two. These are perfect to wear no matter what season!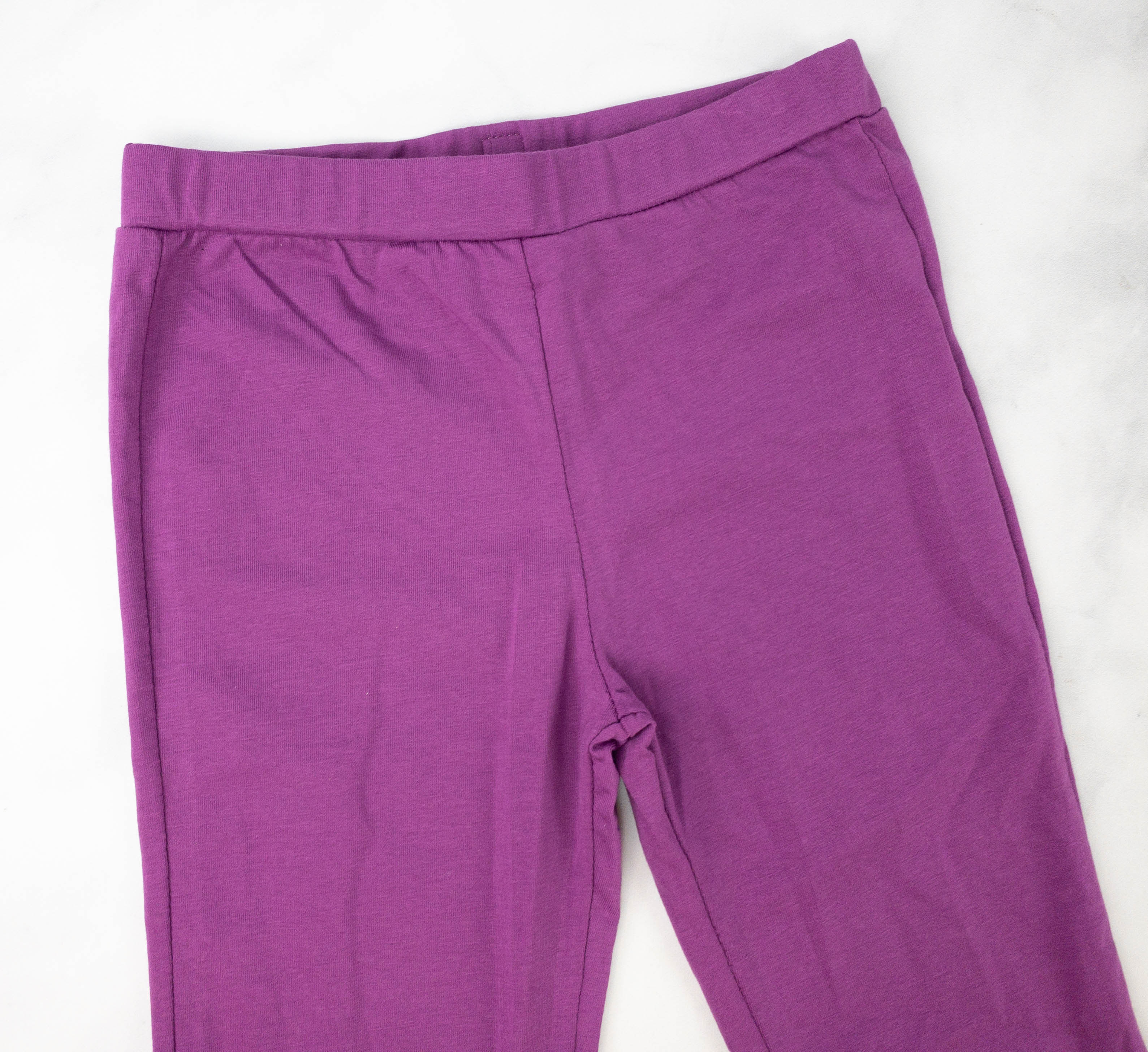 The first one came in a plain purple color.
The other has a black base with rainbow and unicorn cat prints!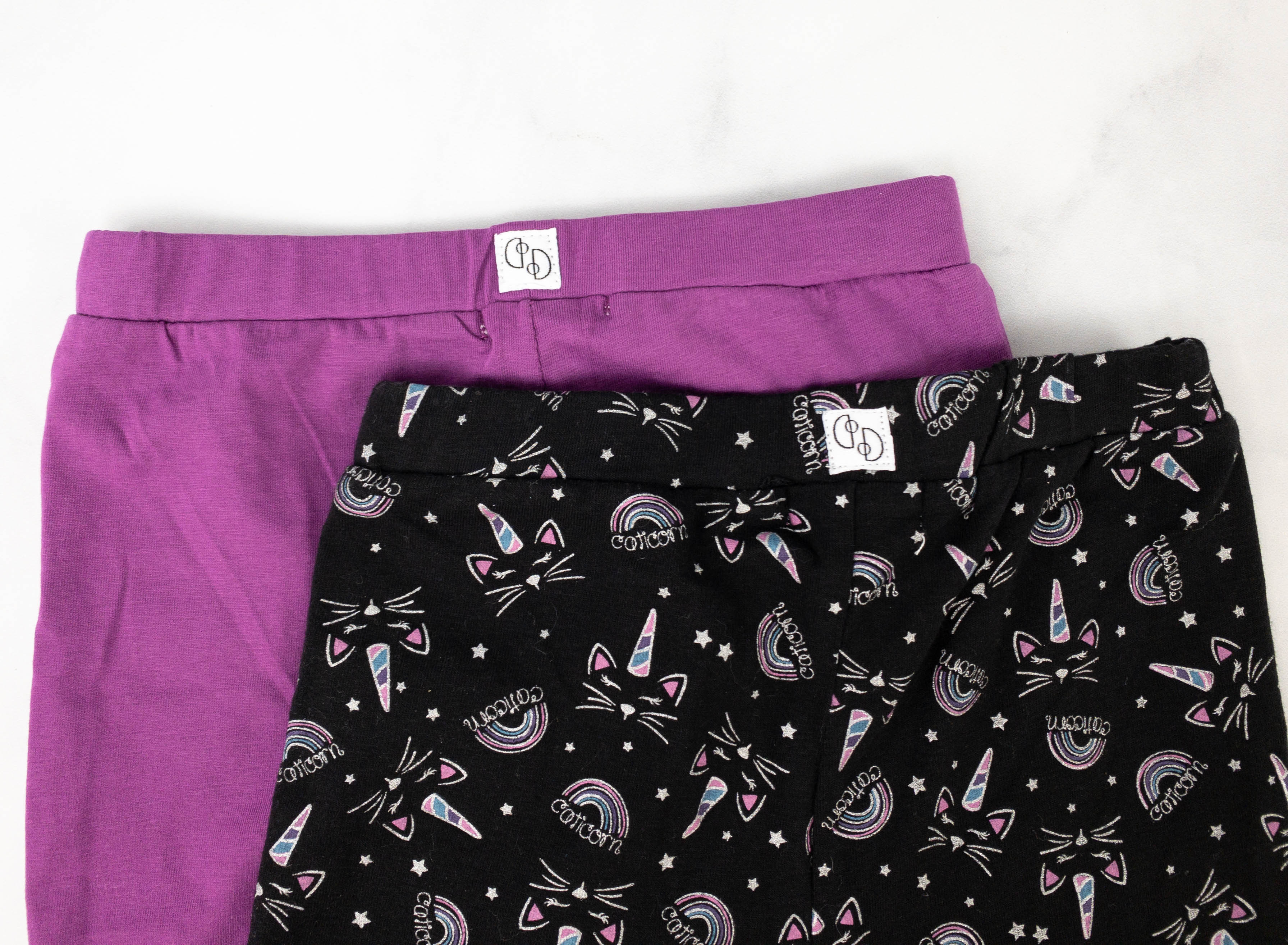 Both leggings feel super soft to the touch. They're stretchy too, so my daughter can move around easily when wearing them!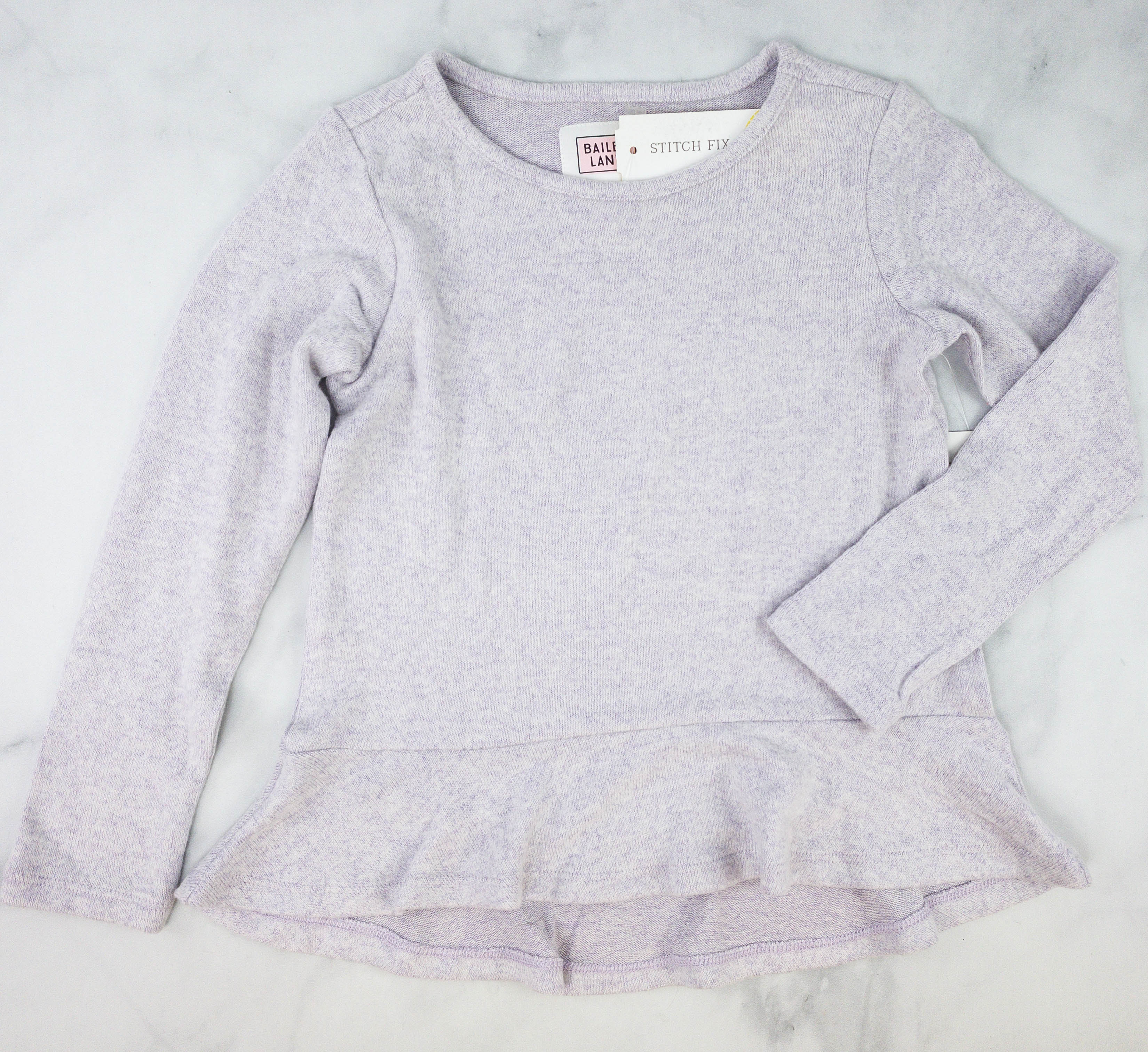 Bailey Lane The Brushed Ruffle Top ($18) For colder spring days, here's a long sleeved top. It's plain and simple in a light gray color.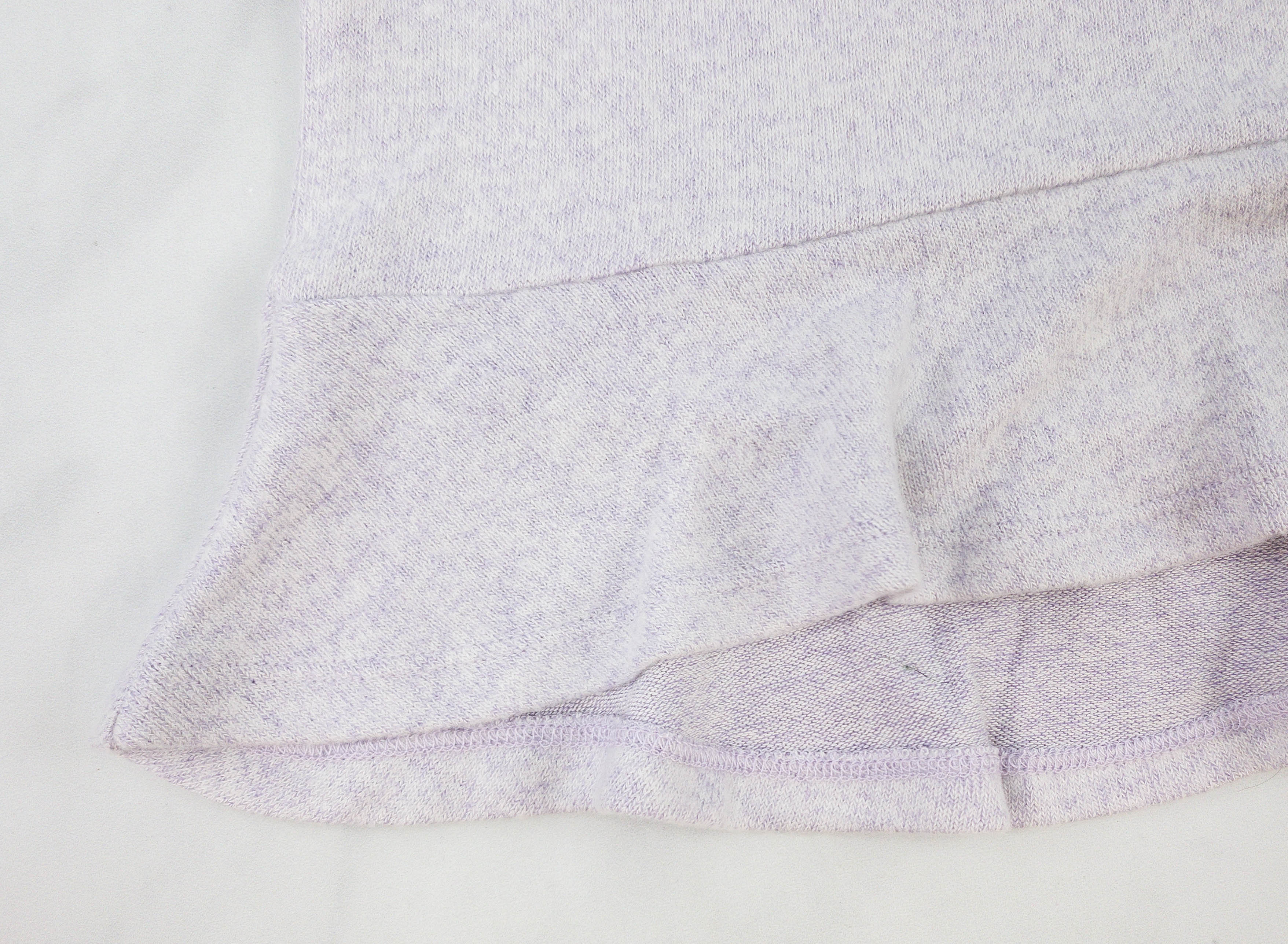 The bottom part has a peplum design that looks absolutely charming!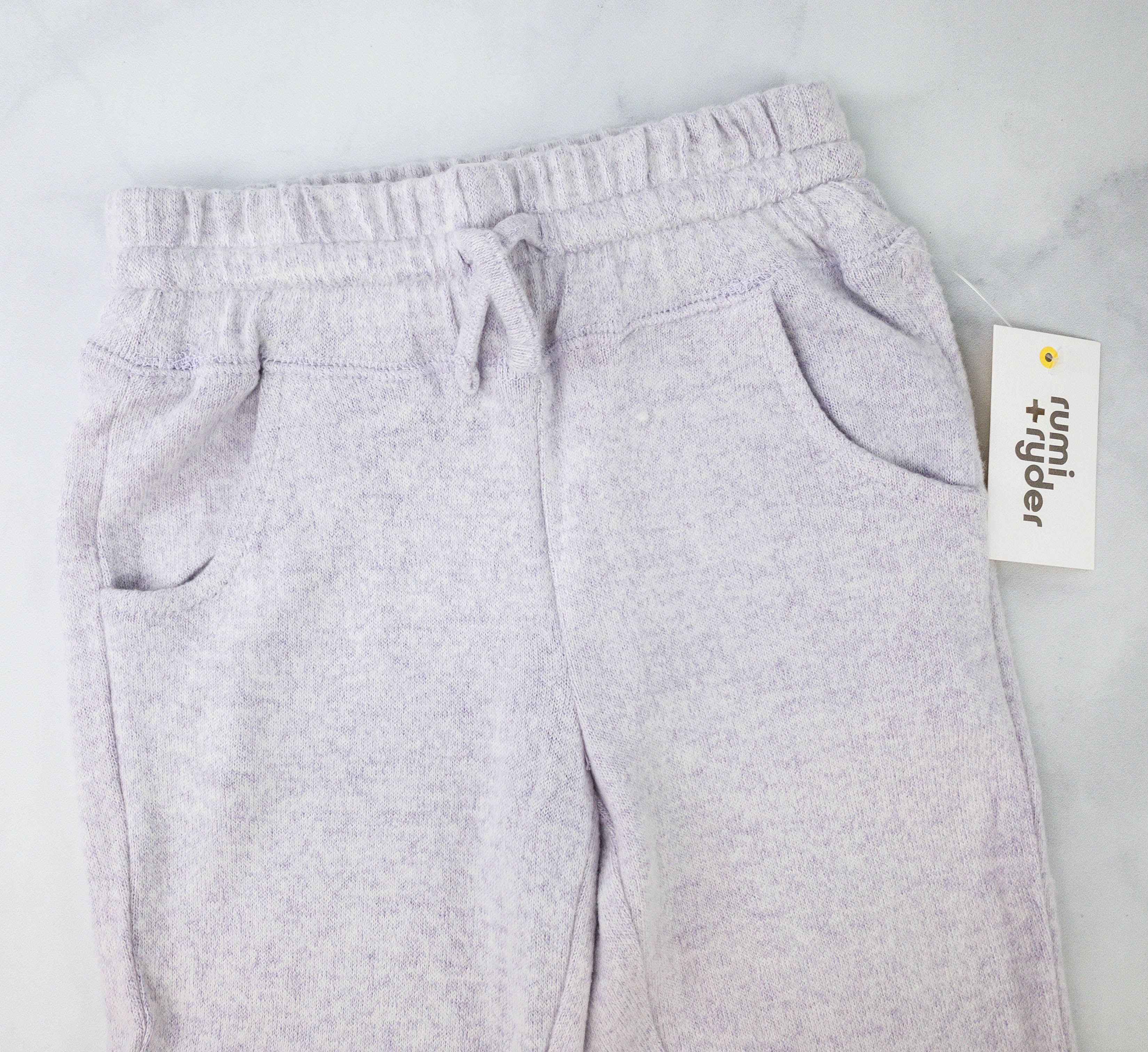 Rumi + Ryder The Ruched Brushed Jogger ($20) To match the peplum top, here's  jogger pant in the same color! It has side pockets for small items my daughter might want to carry around.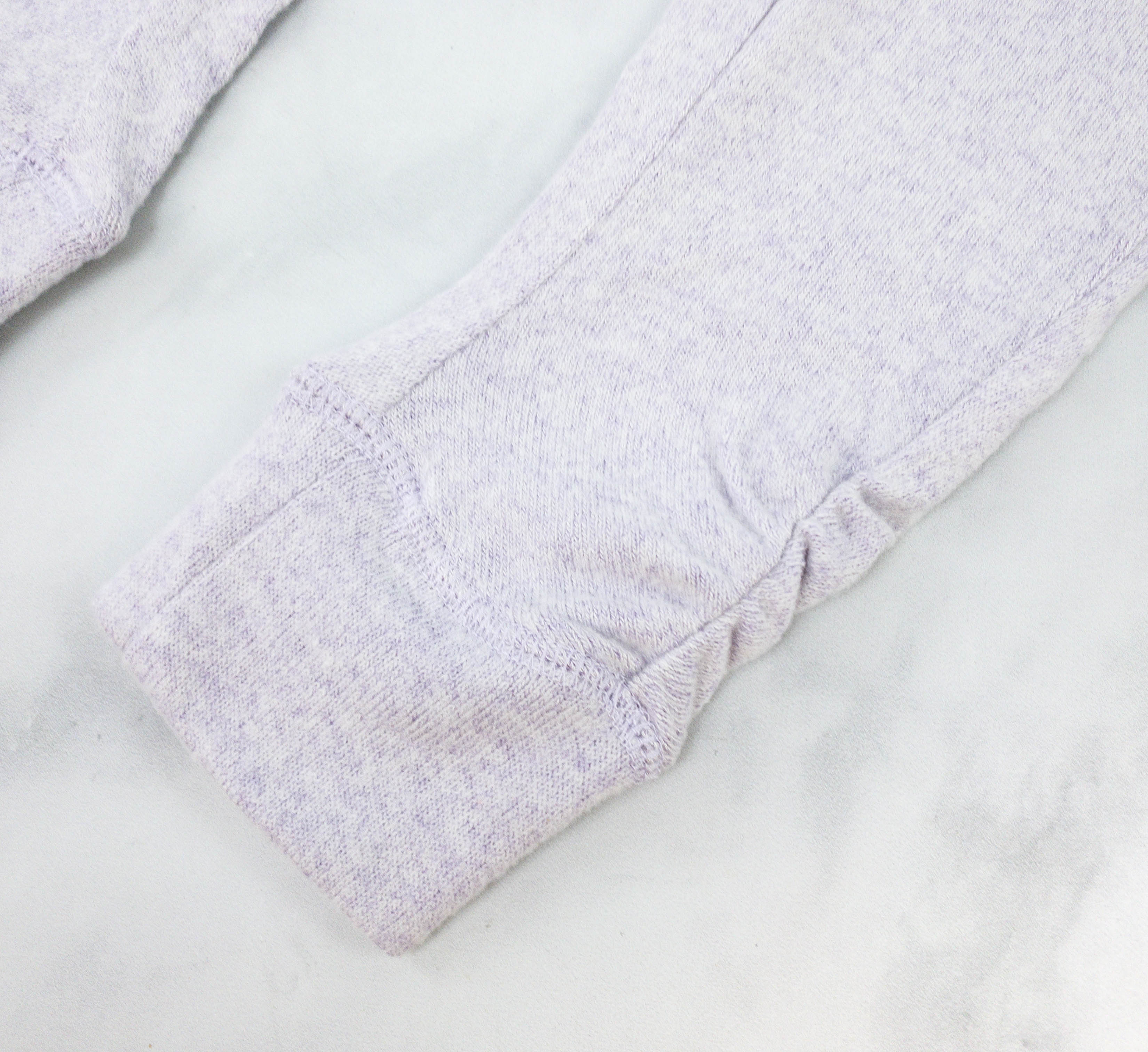 It has ribbed cuffs that make this piece even cozier!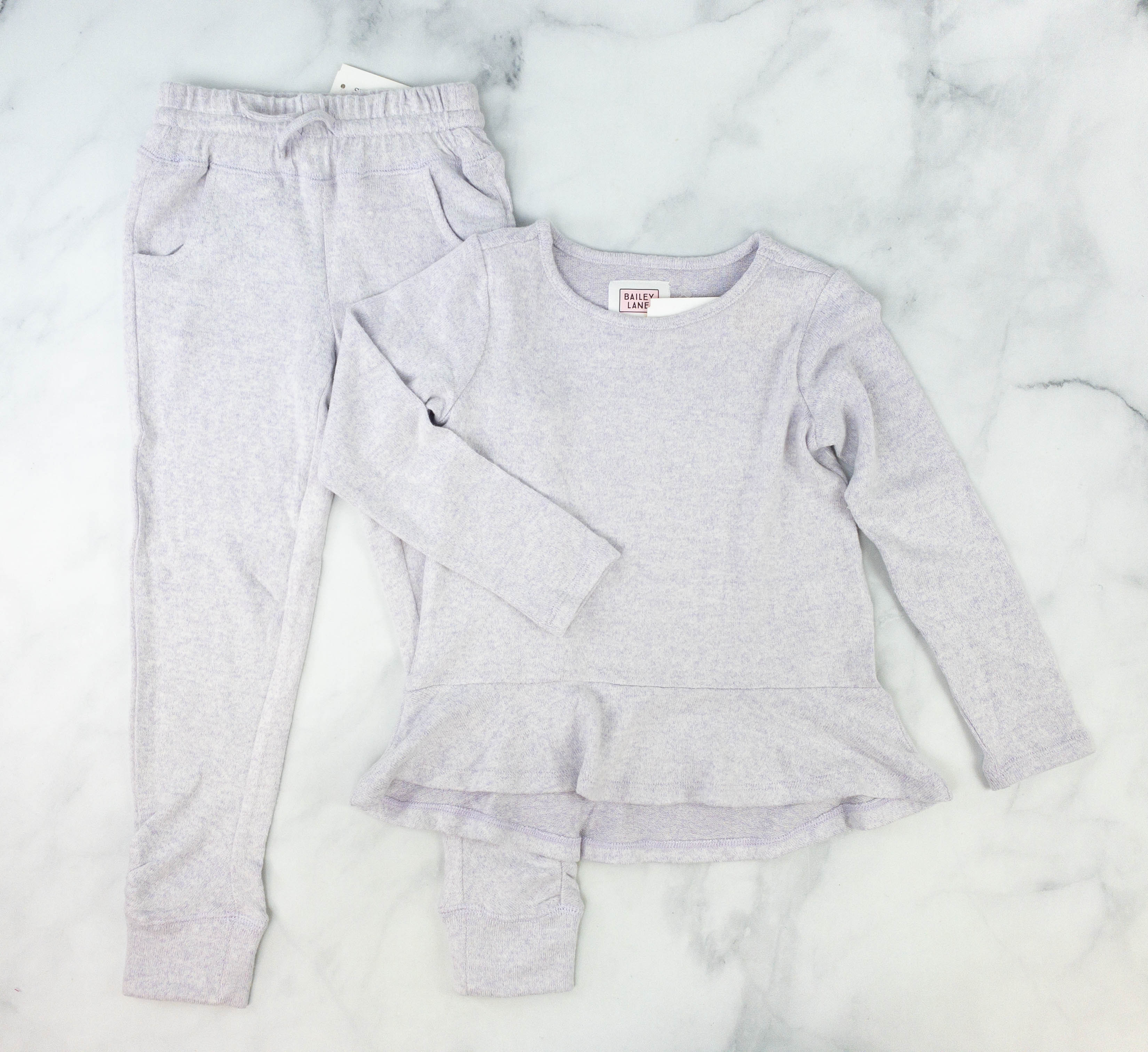 Here's a photo of the peplum top and jogger pant side by side! They look great together, but they are also versatile enough to be paired with other items in my daughter's wardrobe.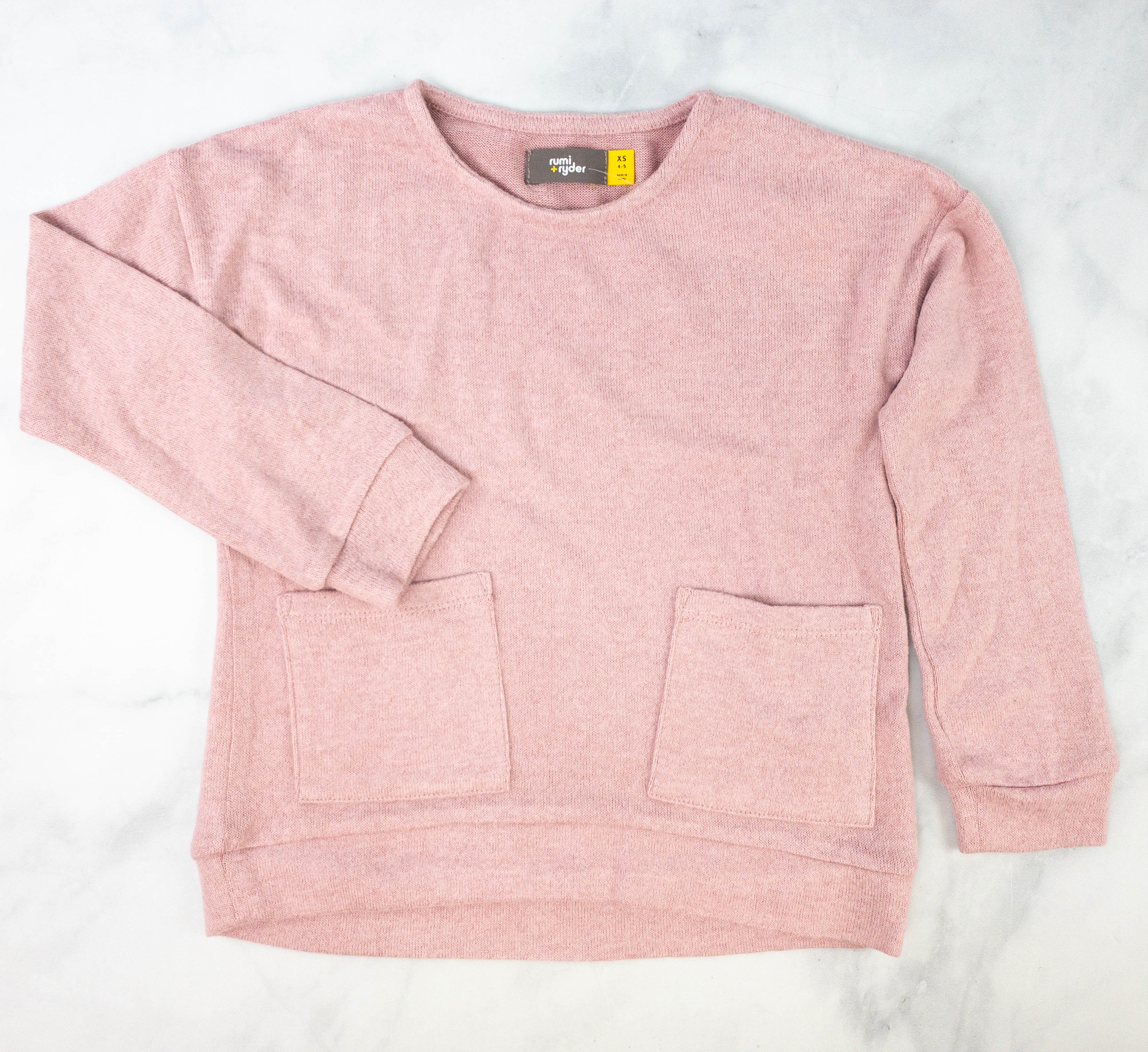 Rumi + Ryder The Brushed Pocket Top ($18) This lovely blush pink top is cute and cozy! It has long sleeves and it pairs well with leggings for a comfy spring day outfit.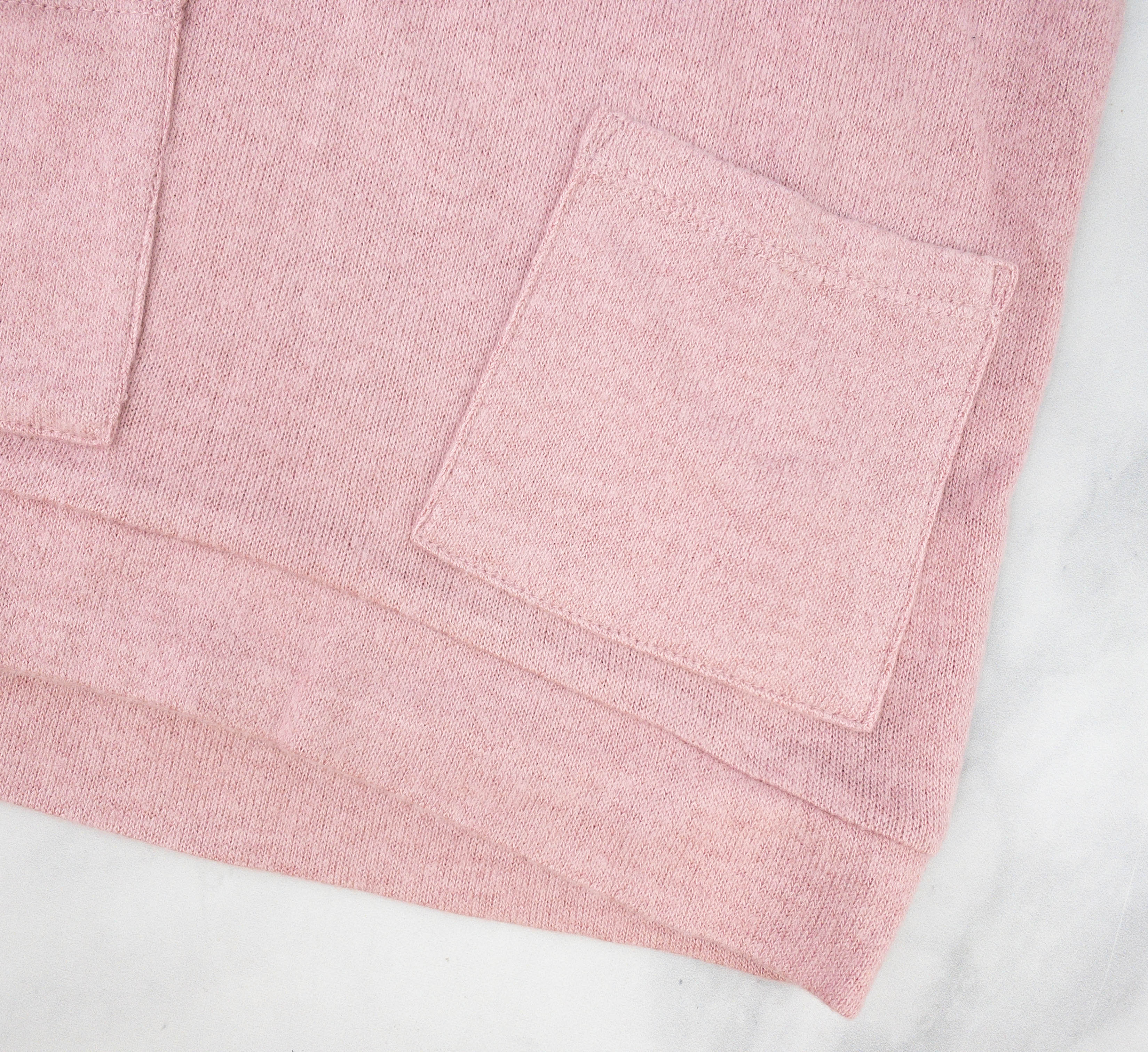 What makes it unique is that it has two functional front pockets. I like this because my daughter can store small items in these pockets, or she can also put her hands in them for extra warmth!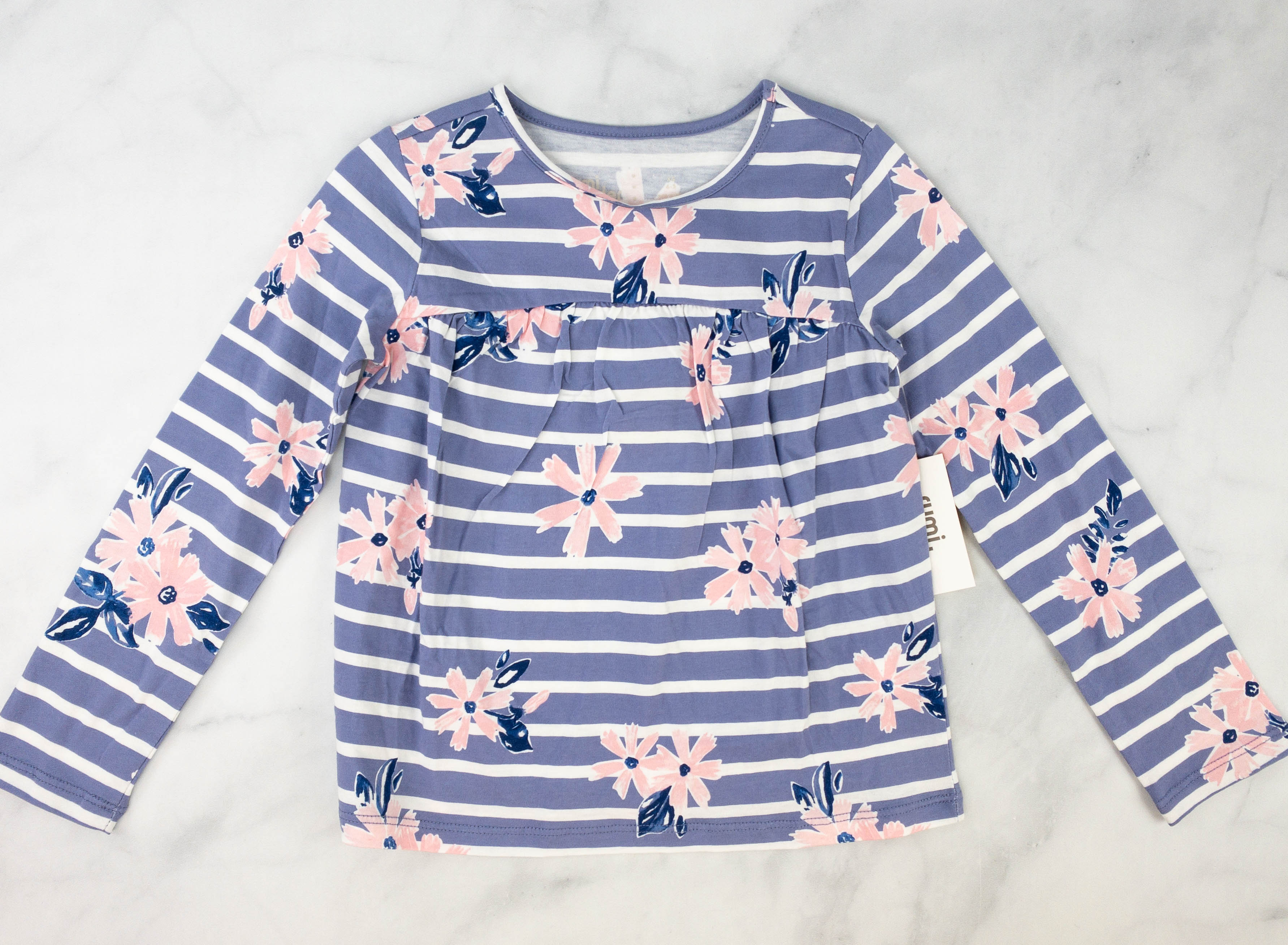 Rumi + Ryder The Pleat Front Top ($16) Here's another long-sleeved top and this time it's striped, with floral designs all over. This is such a cute top that screams spring is here!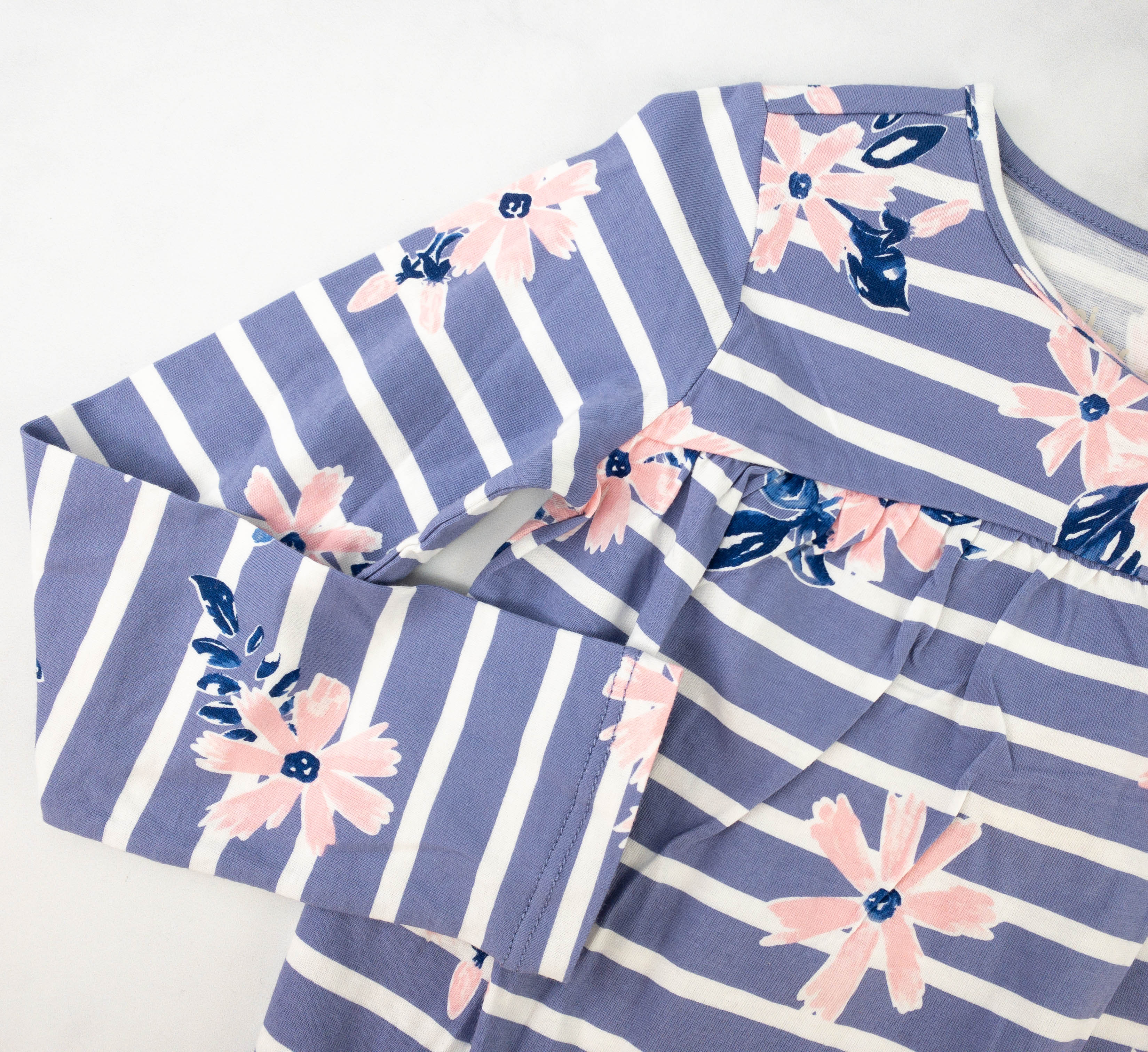 It has a loose fit that keeps my daughter comfy!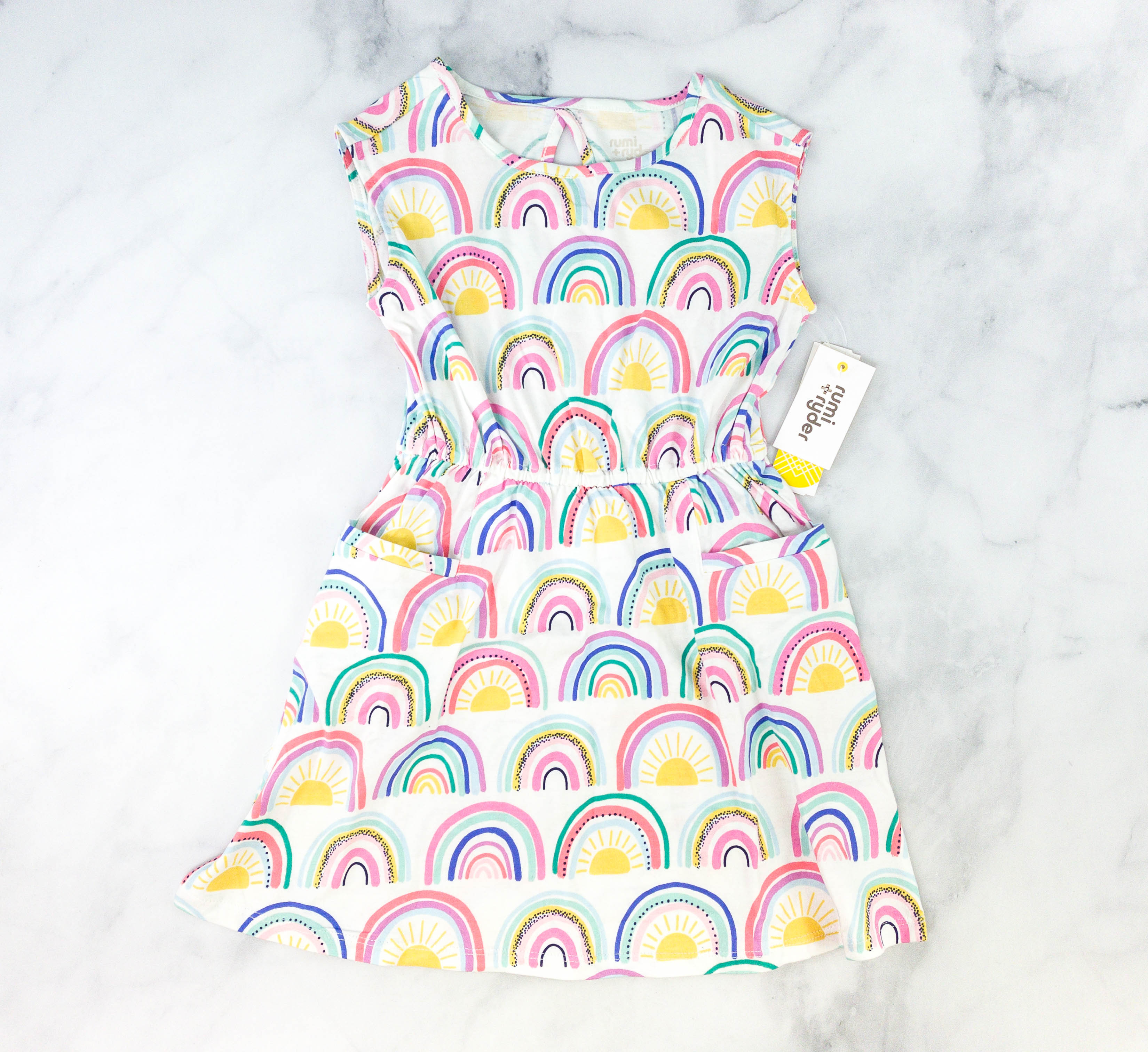 Rumi + Ryder Kensley Fit and Flare Dress ($24) The fix also includes dresses for spring! The first one is overflowing with cuteness, especially because of the rainbow patterns all over!
This one has an elastic waist to give it some shape when worn. It also came with built-in pockets.
The design and cut of this is simple, elegant, and age-appropriate. It has a bright and fun vibe as well!
Rumi + Ryder The Long Sleeve Graphic Tunic ($20) There's another long-sleeved top in this box and this one is interactive!
The front print says "SHINE BRIGHT"!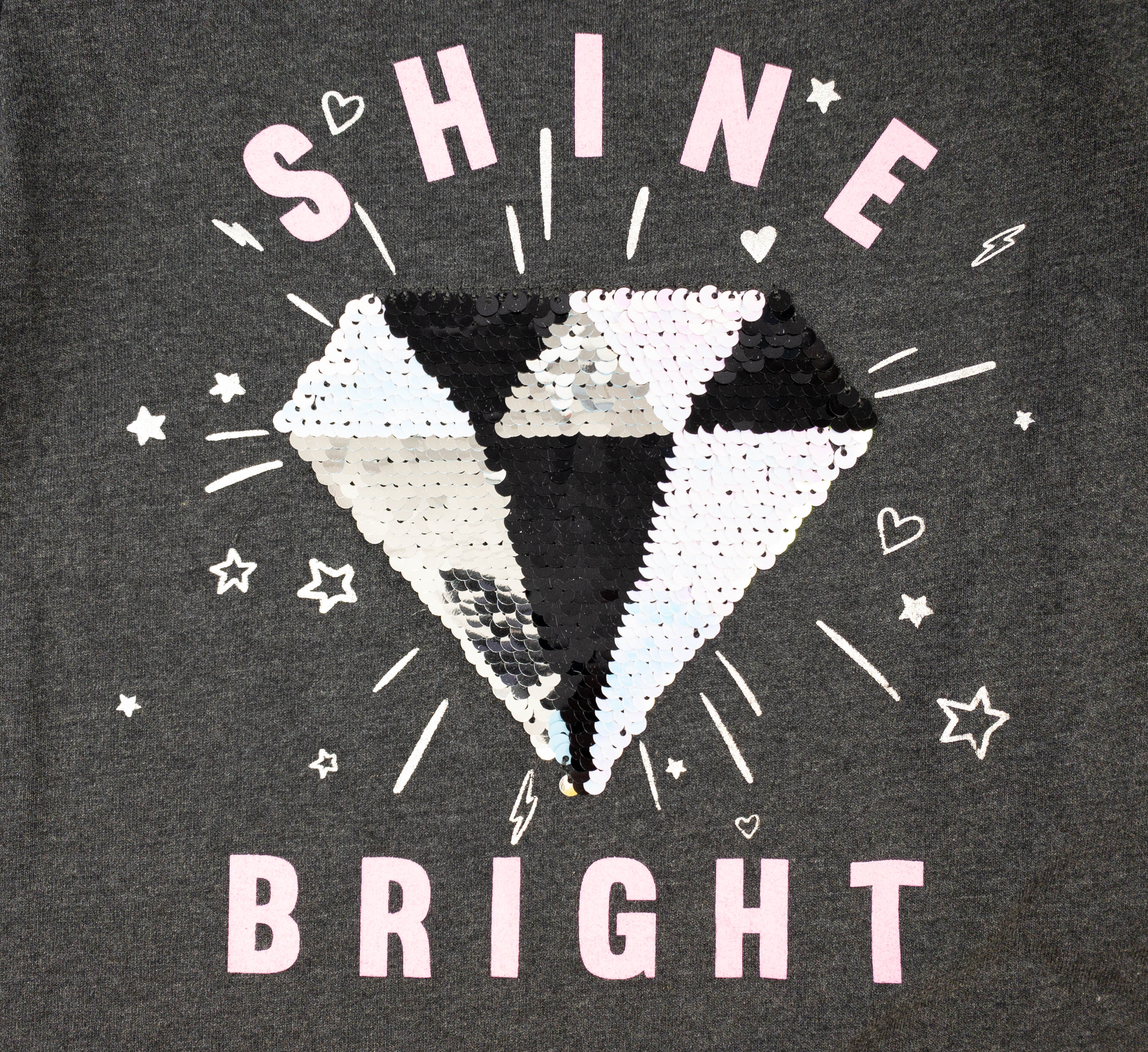 The diamond is made of sequins that you can play with. Swipe them on different directions and see the colors change right before your eyes!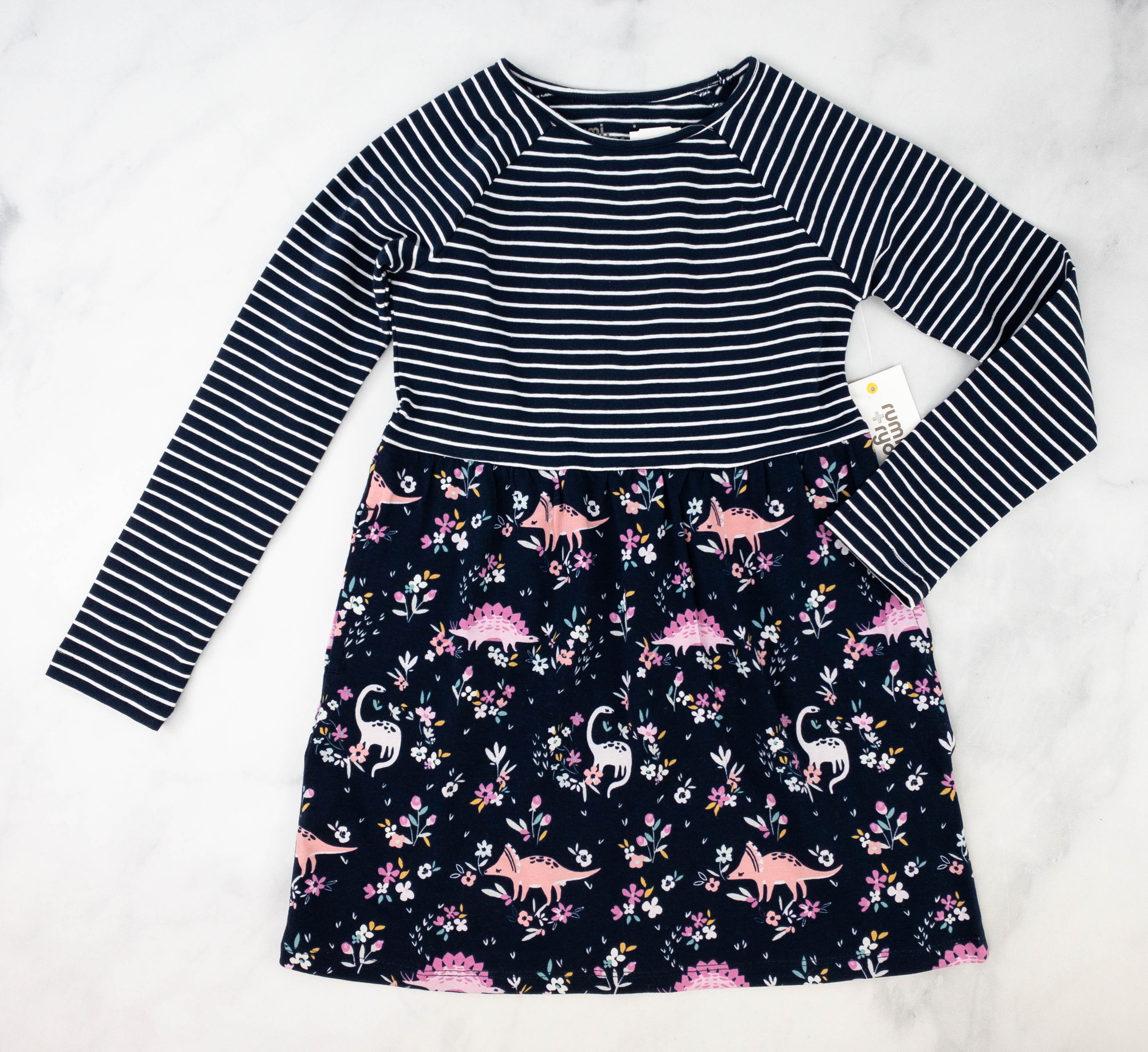 Rumi + Ryder Esme Long Sleeve Skater Pocket Dress ($24) Here's the second dress in my daughter's fix. This one features a mix of prints. The top has a stripe pattern while the bottom has florals and dinosaurs!
My daughter seems to like it because of the adorable dinosaurs featured on the skirt!
This month's fix for my daughter has a bunch of season-appropriate clothing pieces! For the transition from winter to spring, the stylist included cute dresses and some long-sleeved tops along with comfy leggings. There's even an adorable pair of shoes with floral details all over! My daughter loved most of the pieces and her favorites are the rainbow dress and the black legging with cat and unicorns all over. This styling service is such a fun and easy way to update my kids' wardrobe. It's definitely more convenient than shopping in a department store. My daughter can try everything at home and I can also easily send back the ones she doesn't like or anything that doesn't fit! So far, they've been sending lovely pieces for my daughter and she loves it!
What do you think of Stitch Fix Kids?