BookCase.Club now has a subscription for children of all ages – the Kids BookCase Club! Starting at $9.99 each month, you'll get a monthly shipment of handpicked books that you and your kids will surely love. Each BCCKids case comes with three handpicked children's books, chosen to ignite the imagination and inspire creativity.
You can customize the subscription depending on your child's gender and age range. Available age categories are newborn to 2 years old, 2 to 4 years old, 5 to 6 years old, 7-8 years old, and pre-teen.
This is the review of the BOYS 2-4 YEARS OLD!
DEAL: Save 50% on your first month! Use coupon code HELLOSUB501M. OR Get 10% off your entire order! Use coupon code HELLOSUB10.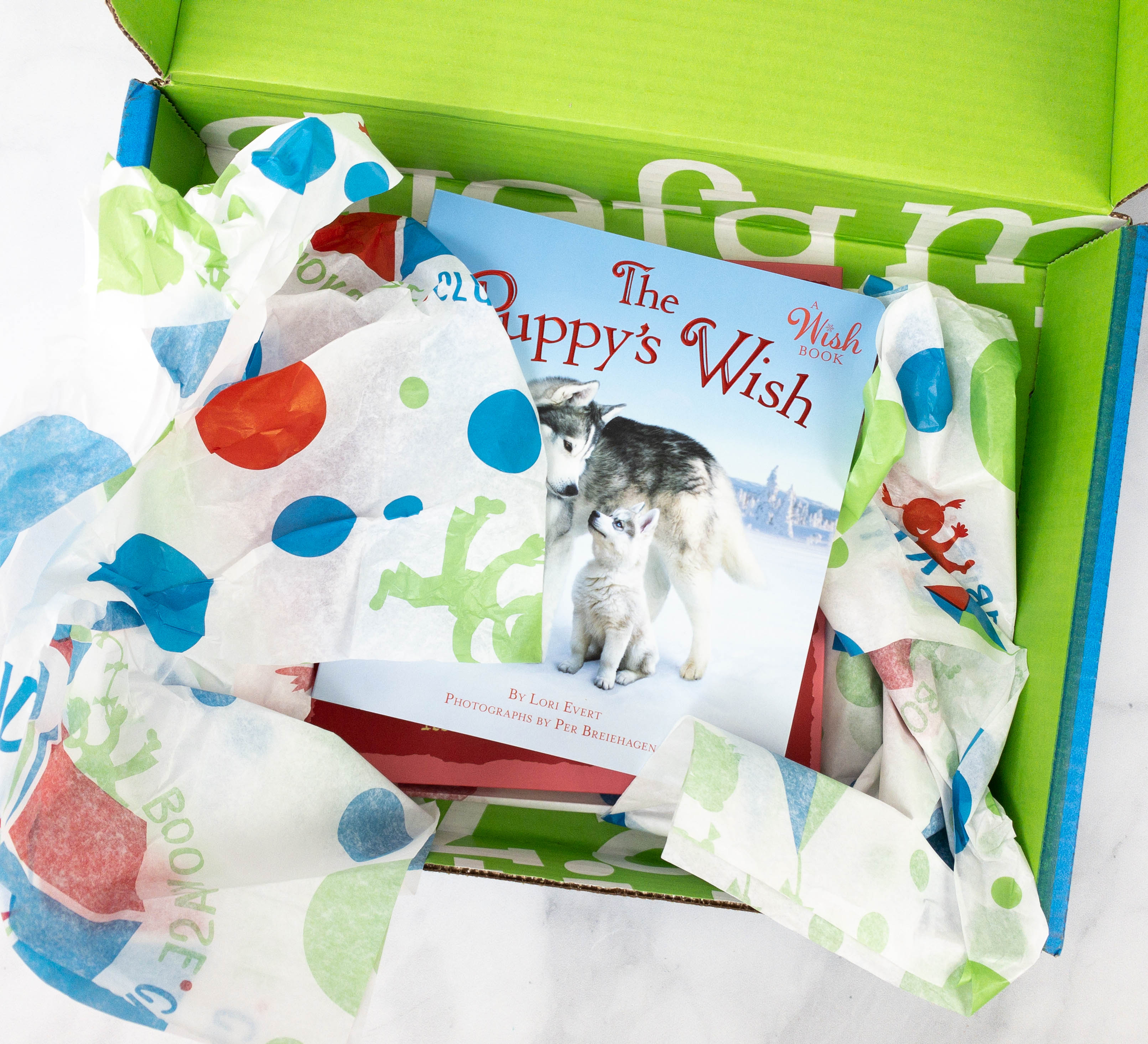 The books arrived in great condition.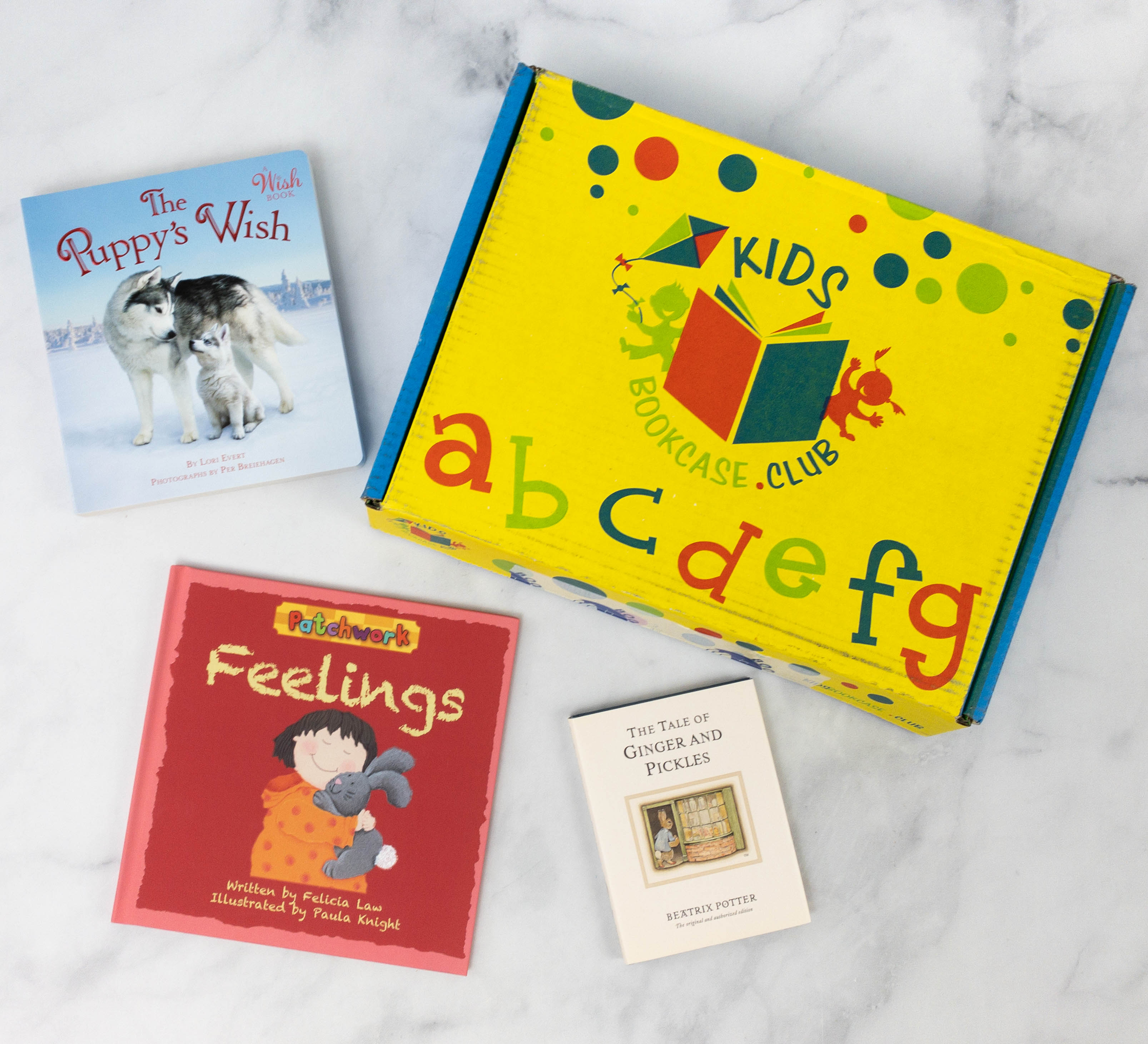 Everything in my box!
The Tale Of Ginger And Pickles by Beatrix Potter ($6.99)
Ginger and Pickles (a terrier and a ginger cat) kept a very popular shop. Their customers loved to buy their provisions there, but they were less keen to pay for them and ran up a great deal of credit, making poor Ginger and Pickles lives very difficult indeed.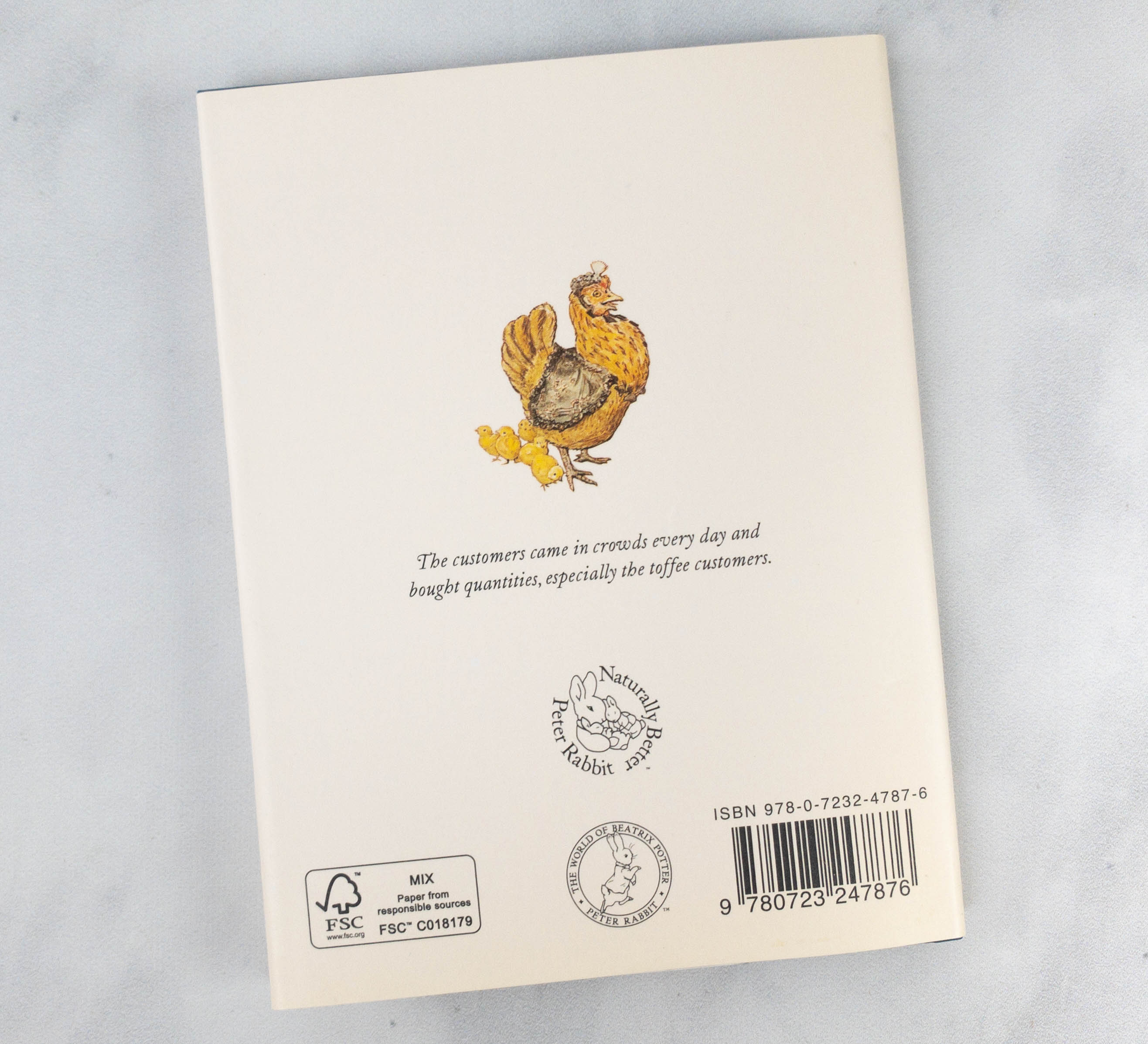 Both the front and back cover give us a glimpse of the classic looking illustrations featured in the book!
The flap of the book has a short biography of the author, Beatrix Potter.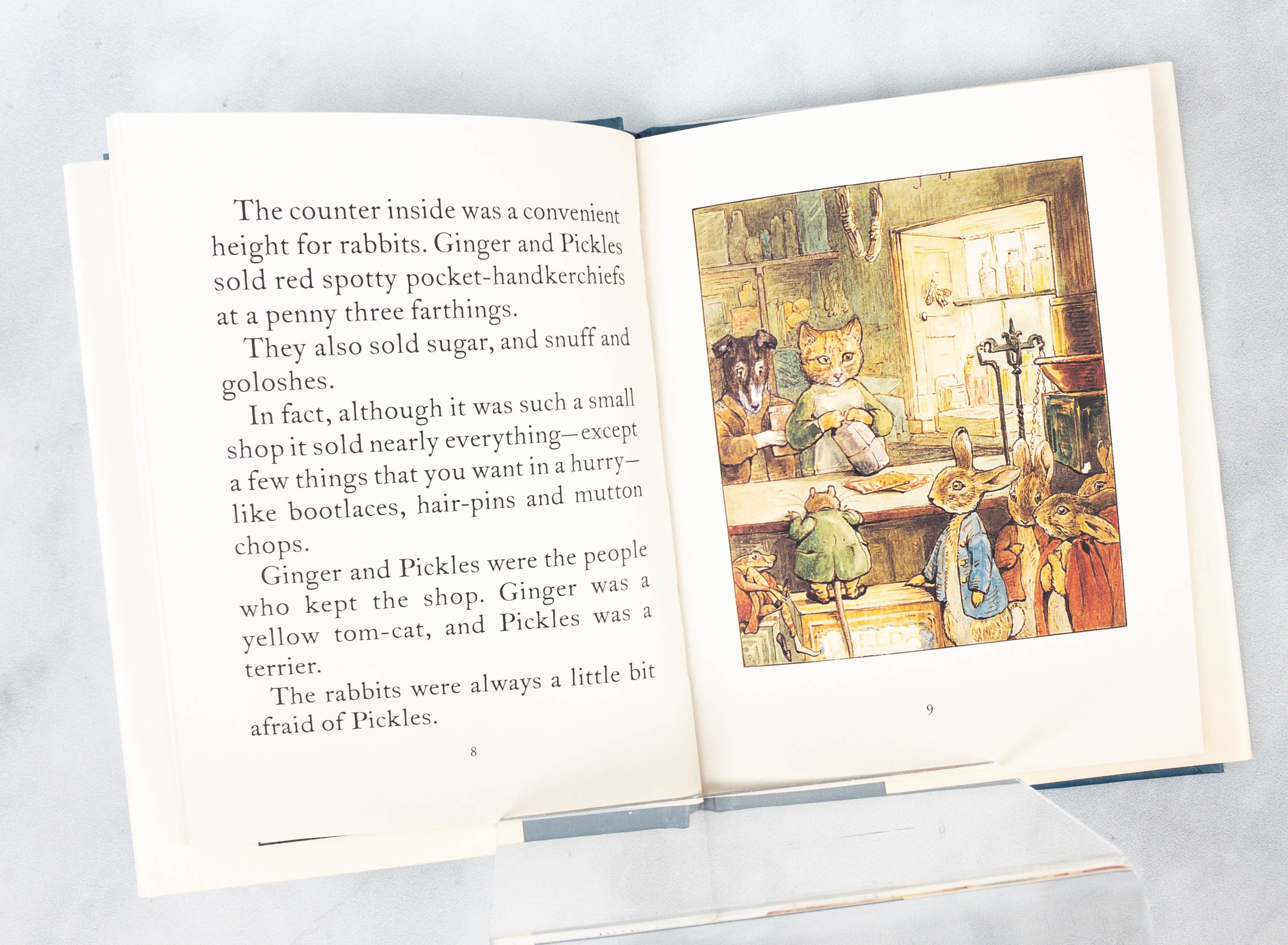 Ginger and Pickles have almost everything in their small shop. The rabbits came in every now and then to buy items that they need aside from a few things which are not commonly needed. My kids love role playing and running a store is one of their favorites, so this story was pretty interesting for them.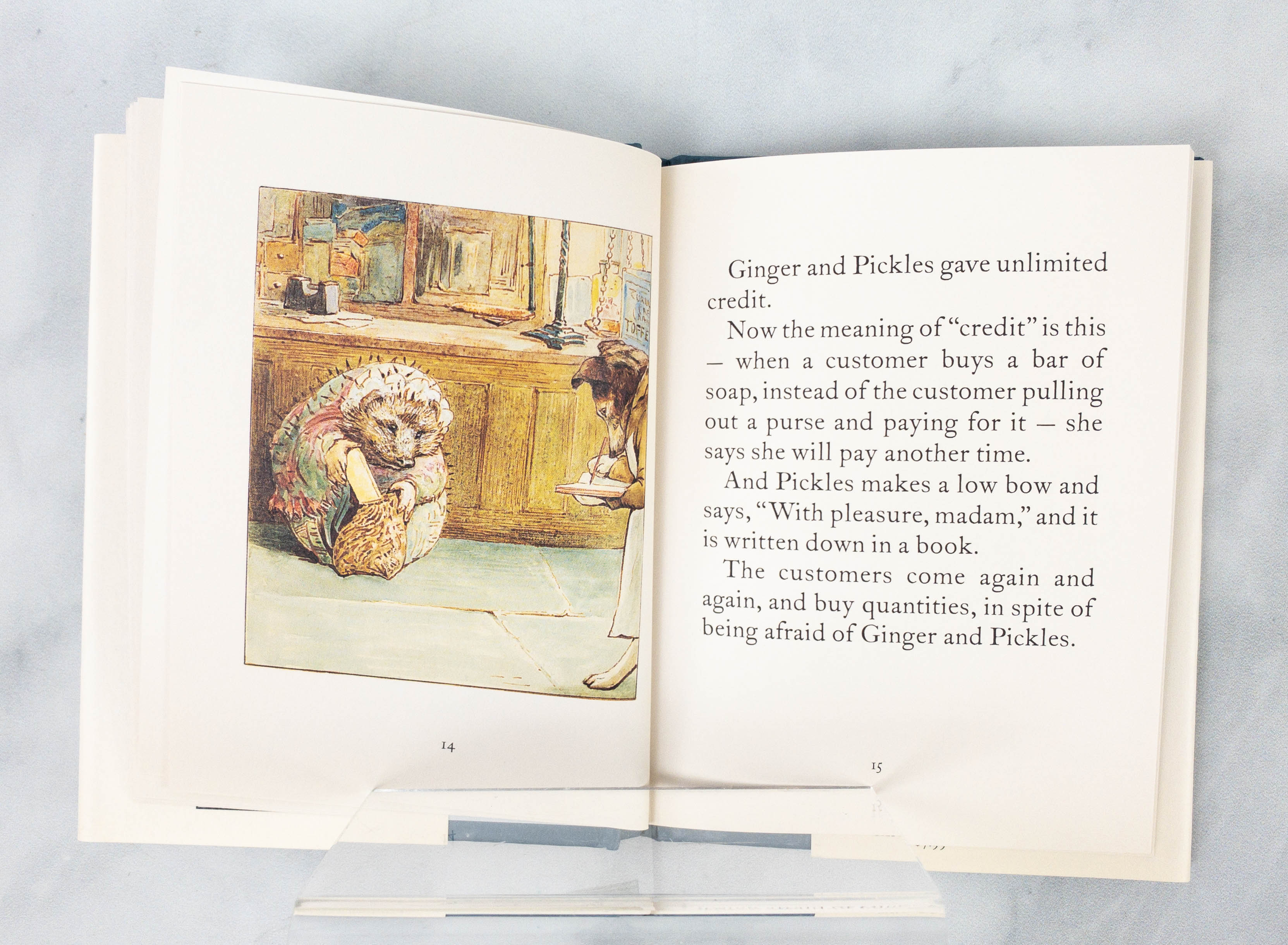 This makes a great bedtime story for a family read aloud! The illustrations are wonderful too and this was just a warm experience for us.
The Puppy's Wish by Lori Evert ($5.50)
The creators of the bestselling picture book The Christmas Wish bring us another original board book featuring the adorable husky puppy from The Brave Little Puppy.

Here is the newest Nordic adventure by the creators of the New York Times bestseller The Christmas Wish—this one as a board book for the littlest listeners. The star of The Christmas Wish, Anja, has an adorable husky puppy named Birki. Birki wishes he were good at something . . . anything! After all, sheep give Anja wool for her clothes, goats and cows give her milk, and the reindeer pull her family's sleigh. But what can Birki do? He has the most important job of all—he's Anja's best friend!

Husband-and-wife duo Lori Evert and Per Breiehagen give us another breathtaking photographic adventure set in Per's homeland, Norway. In a starred review, Publishers Weekly said of The Christmas Wish, "Rosy-cheeked Anja looks like she's stepped out of a fairy tale, and Breiehagen's delicious photographs create the sense that magic is very real."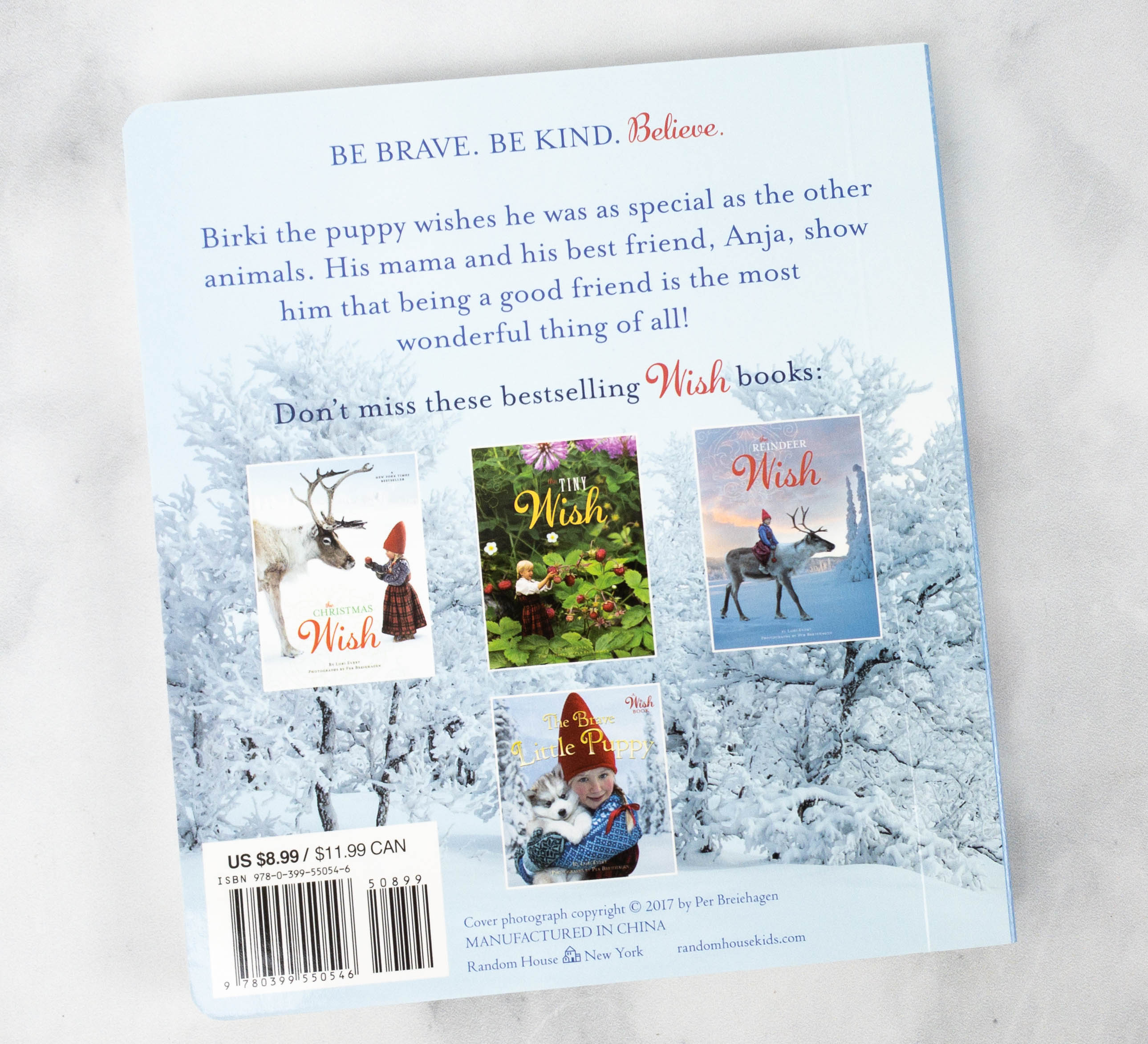 Here's another fun story with animals as the main characters. It's also set in winter!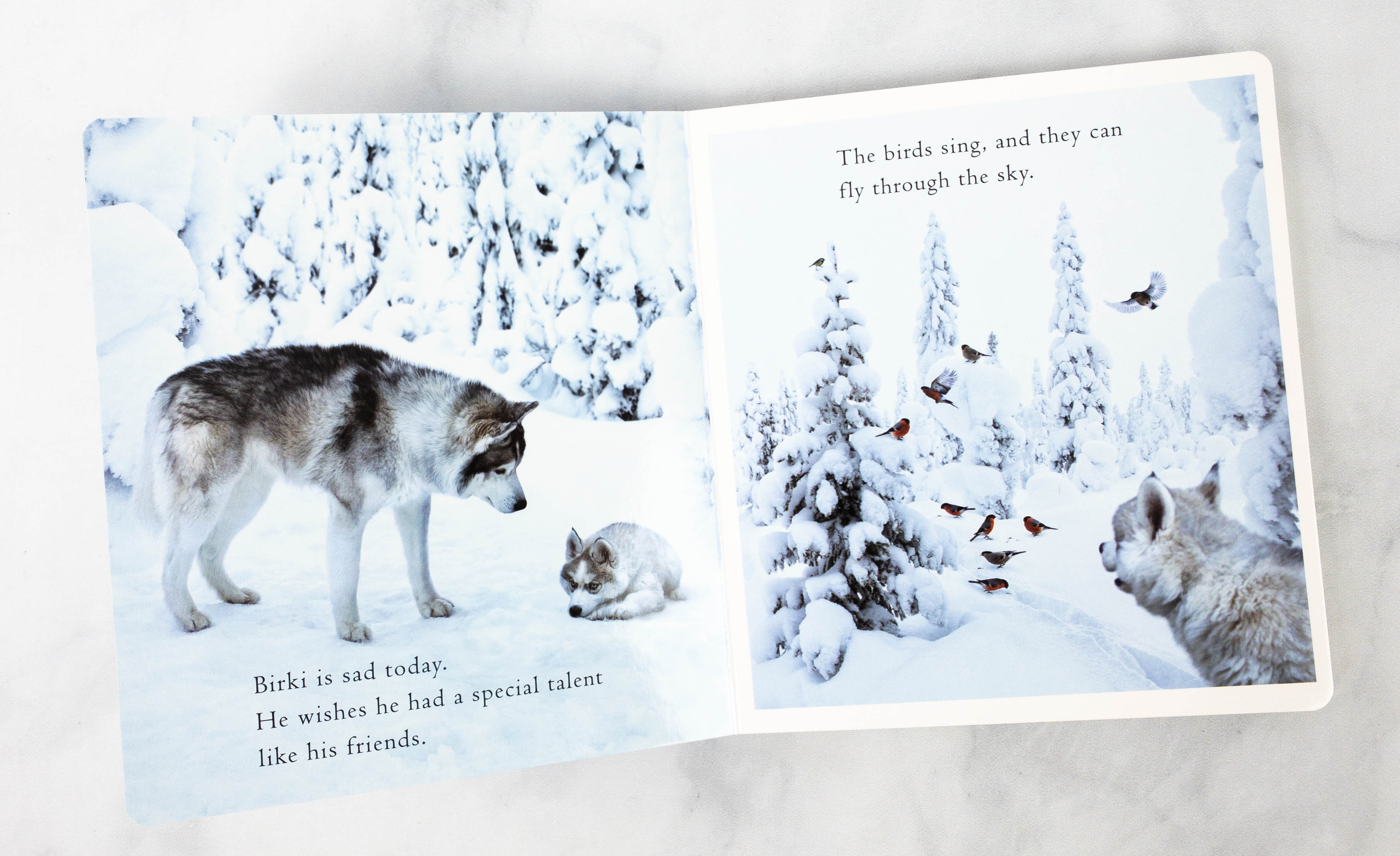 The story is about Birki, who is searching for something that he can provide Anja just like the other animals. Little that he knows, the best he can do is to be Anja's friend.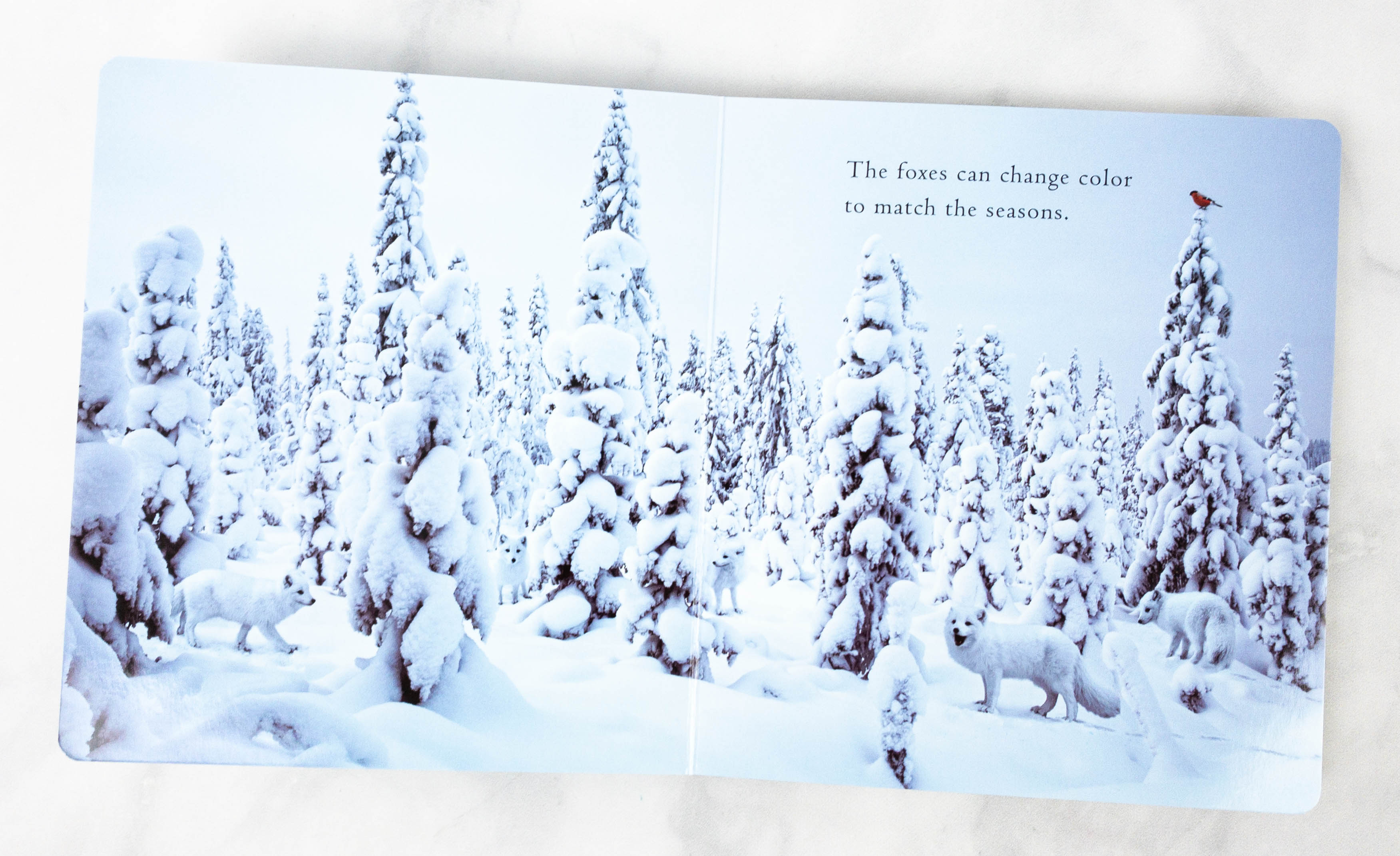 Each spread features beautiful winter images! The texts are short and easy enough for kids to grasp.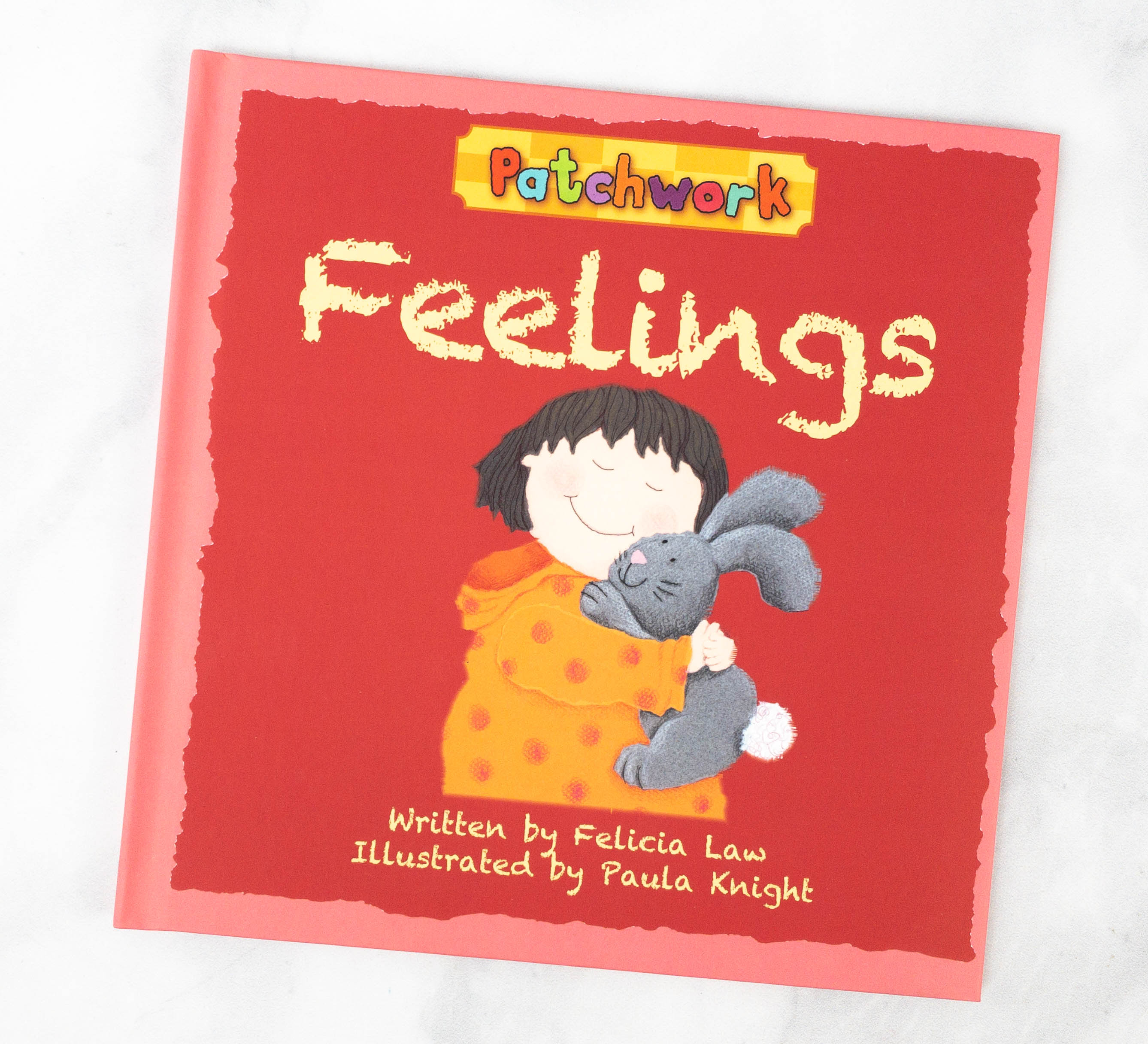 Feelings by Felicia Law ($12.34)
Playful poems and prose about feelings that include fear, love, sadness, happiness, confidence, pain, and anger. Illustrations are made of torn paper collages. The verse includes pre-primer and vocabulary words and aligns with English Language Arts standards for reading and literacy. Includes a word list.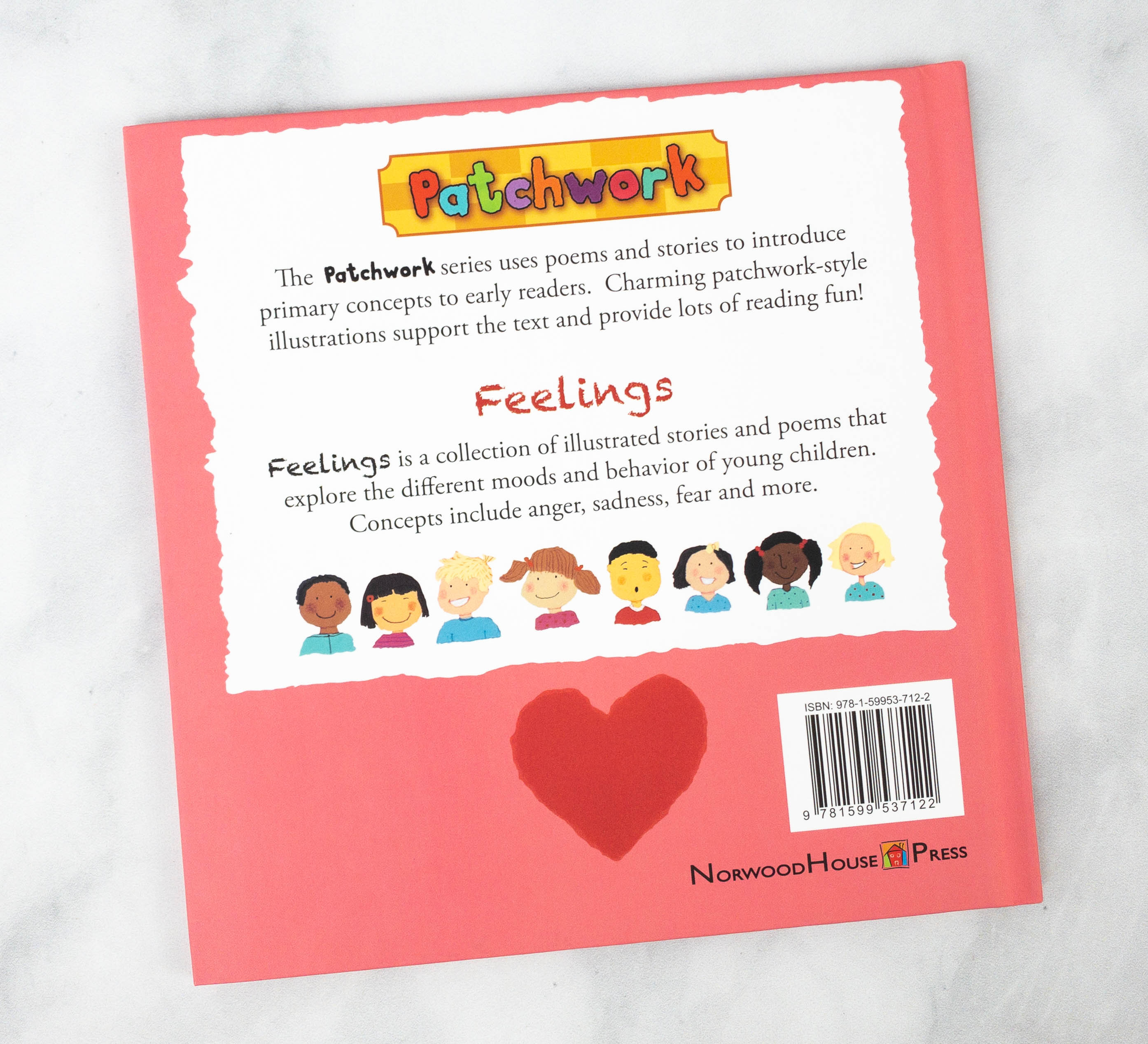 It's a fun book full of beautiful poems and stories that teaches kids about different kids of feelings.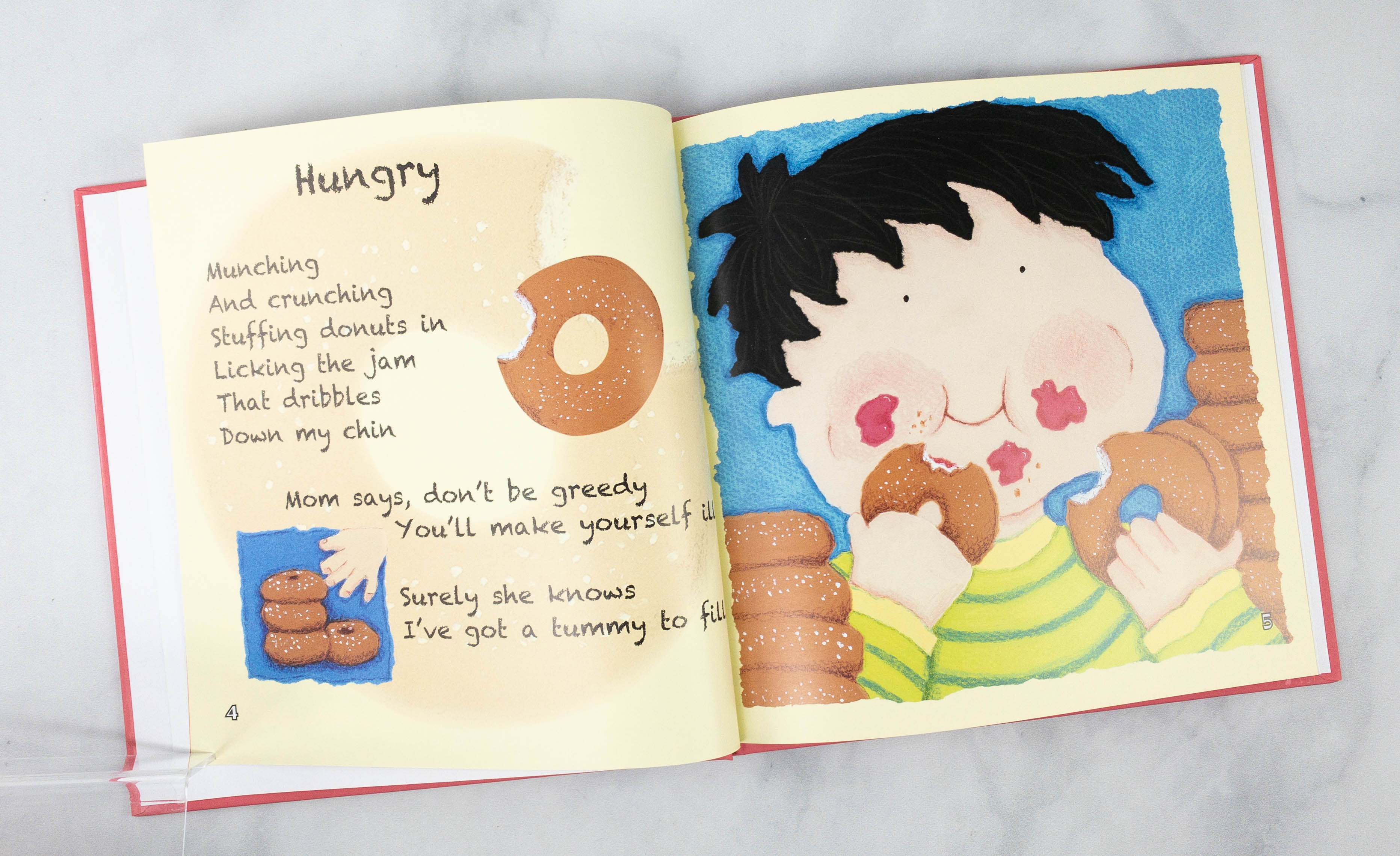 These patchwork style illustrations and great poetry really caught my kids' attention. They are so colorful and cute and the rhythms are delicious.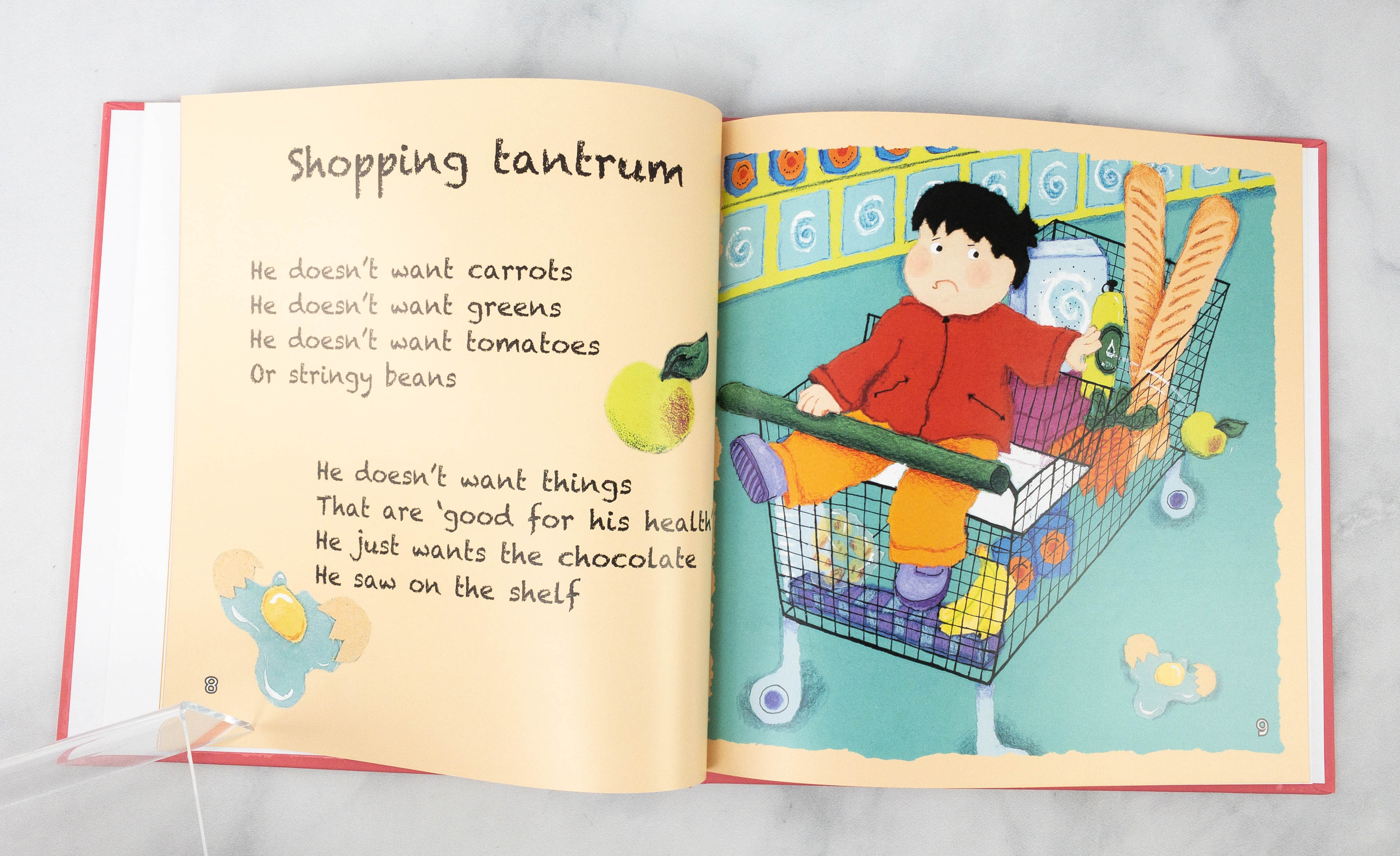 This is indeed a great book to help a child's development in their early years. It's also filled with familiar situations that kids may be able to relate to!
It's another interesting set of books from Kids BookCase.Club, and my kids learned a lot from them. My kids love animals and it's really nice that 2 of this month's books featured cute animals in their stories. The third book is also an interesting one because it tackles different kids of feelings. All in all, this is a nice subscription for kids who love books and families that love to read together! It's also great if you want to build a mini library for them!
Are you getting Kids BookCase Club?