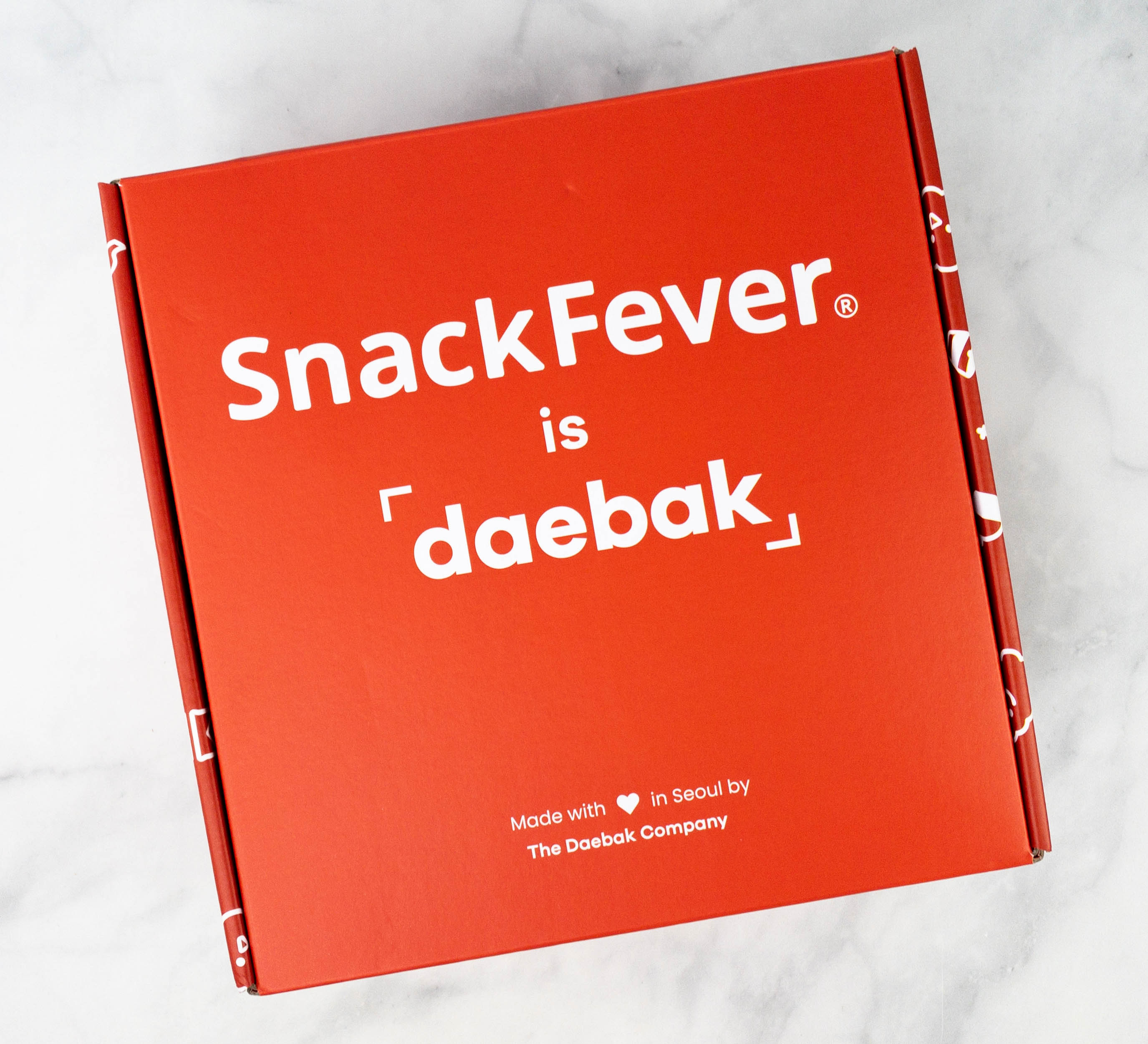 SnackFever is a monthly subscription box that delivers all your favorite Korean snacks, as well as other hard-to-find Korean treats. Snack Fever is available in two boxes, the Original box ($30) which contains 8 to 11 full-size snacks and Deluxe box ($40) which has 10 to 13 full-size, bigger, more premium snacks. Your subscription auto-renews and you can pause or cancel anytime. Shipping per box is only $5 worldwide.
This is the review of the Deluxe box.
DEAL: Save $3 off your first box (Mini, Original, Deluxe). Use coupon code HELLOSUB3.
NOTE: Due to shipping related issues, SnackFever are canceling all the SnackFever Original Box subscriptions, and every subscription to Europe (except UK, Germany, Norway, Switzerland, Estonia, Denmark, and Sweden) and Asia (except Japan). If you still have any boxes remaining in your plan, they will issue refunds. Deluxe boxes remain available.
SnackFever's social media handles are printed on the box. On the side, there's even a Korean sentence which means "You're so pretty when you eat"!
There is no extra packaging, just the snacks!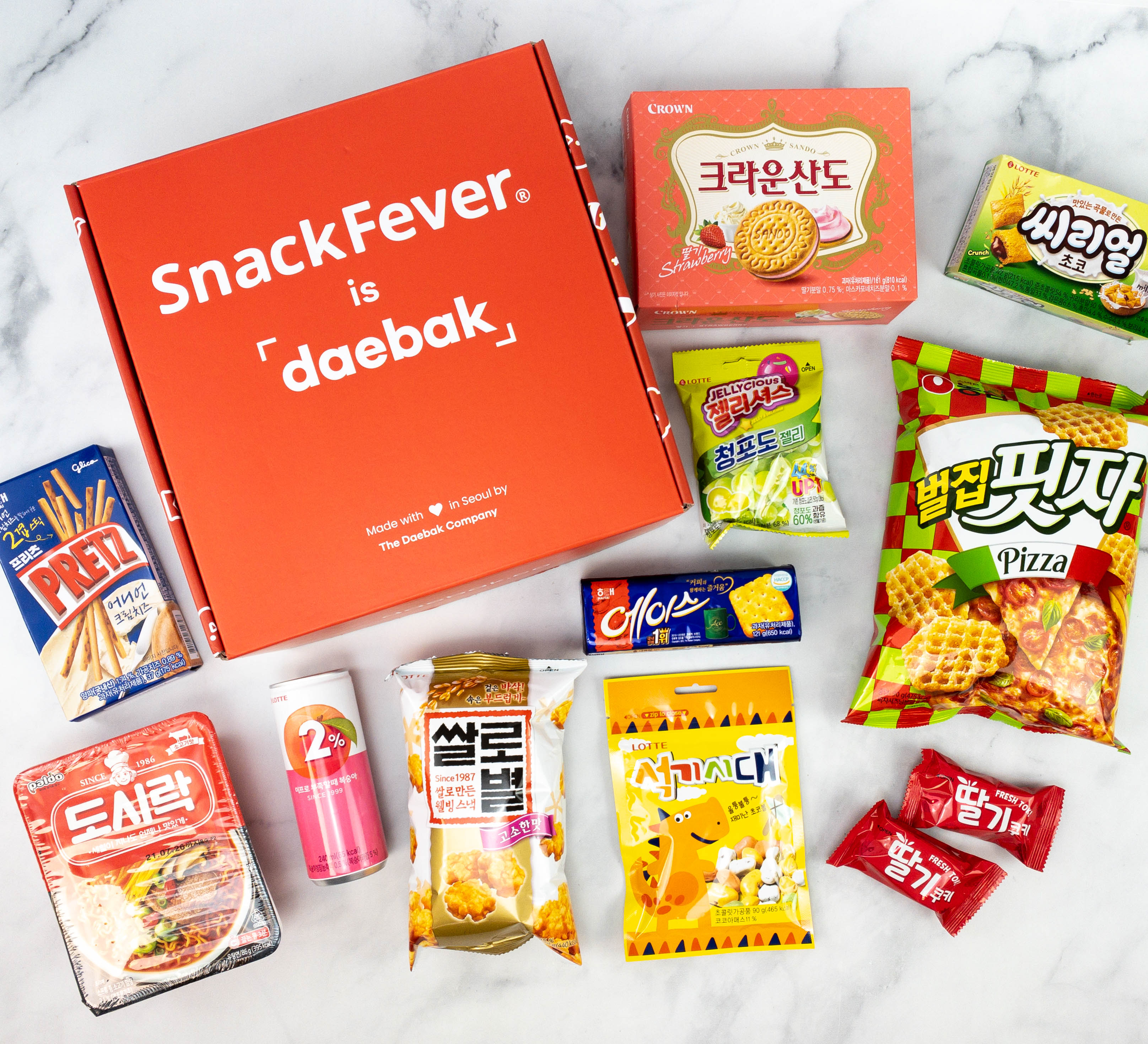 Here are the full contents of the Deluxe box.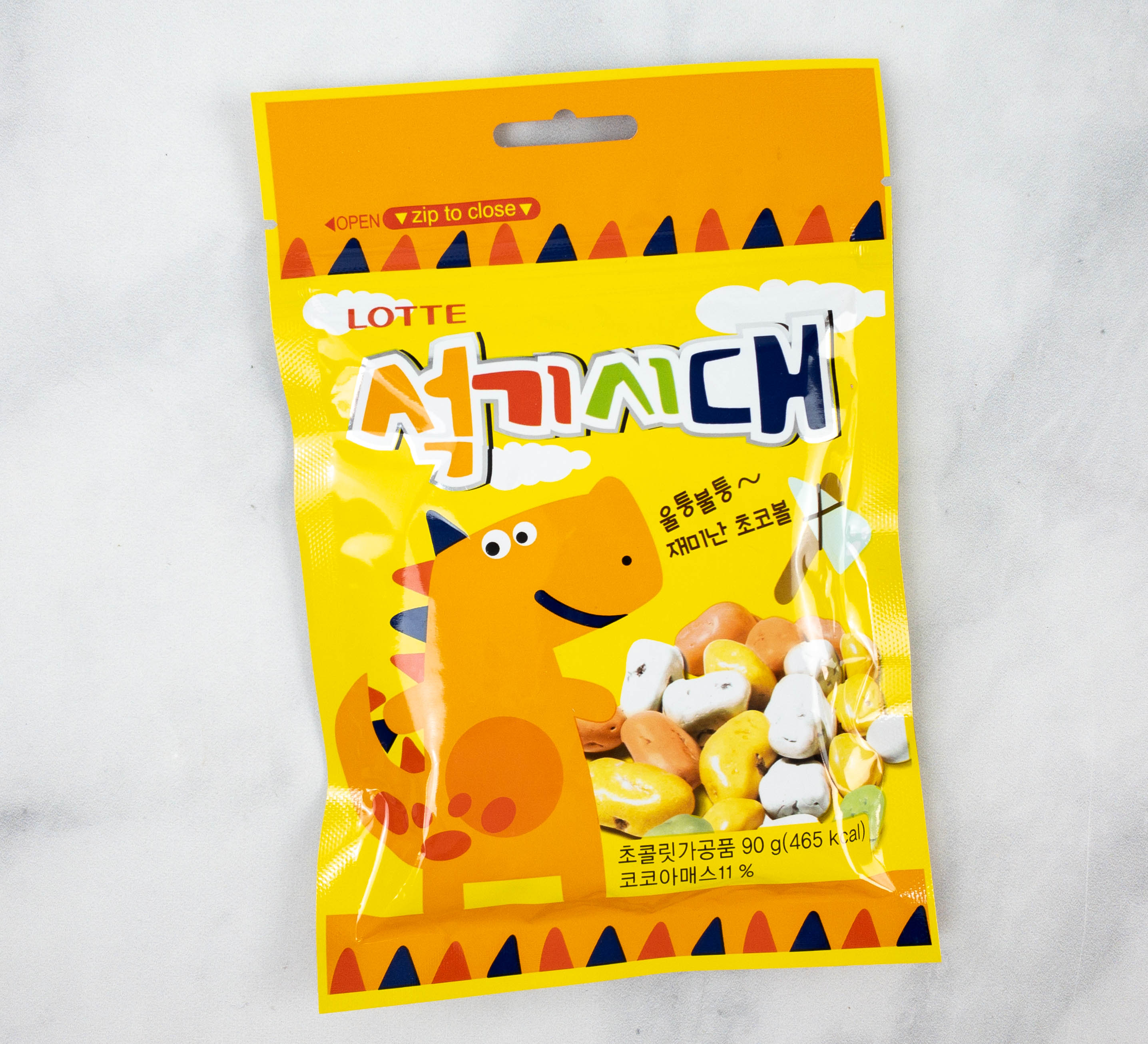 Lotte Stone Age Chocolate Balls. These snacks are shaped like stones but no worries because they're not too hard and they also contain yummy chocolate inside. They come in different colors as well!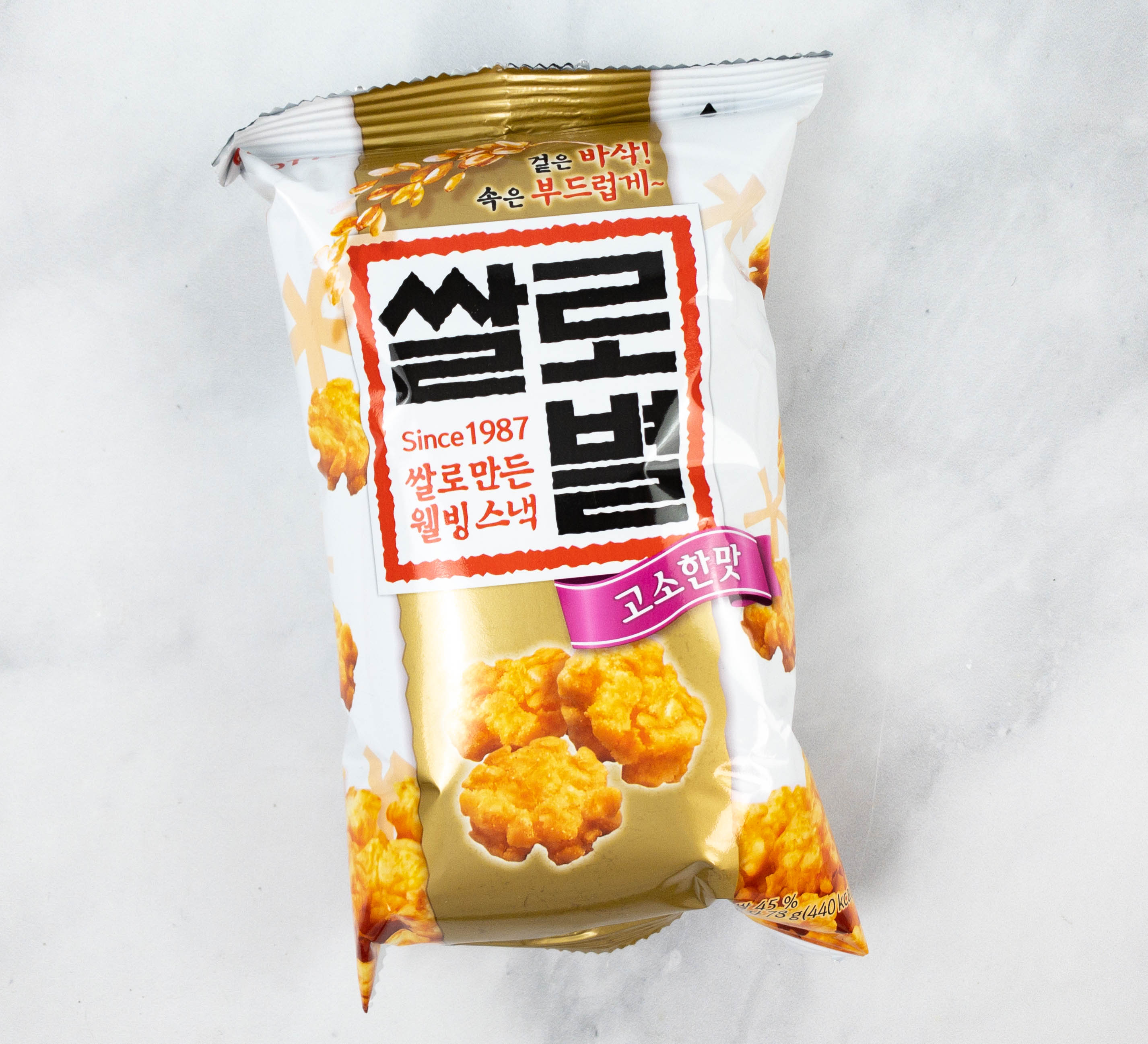 Lotte Ssallobyeol (Rice Crackers). This pack contains crunchy rice crackers with a unique blend of savory and sweet flavors. It's perfect for when you need a light snack, and it also makes a great on-the-go snack!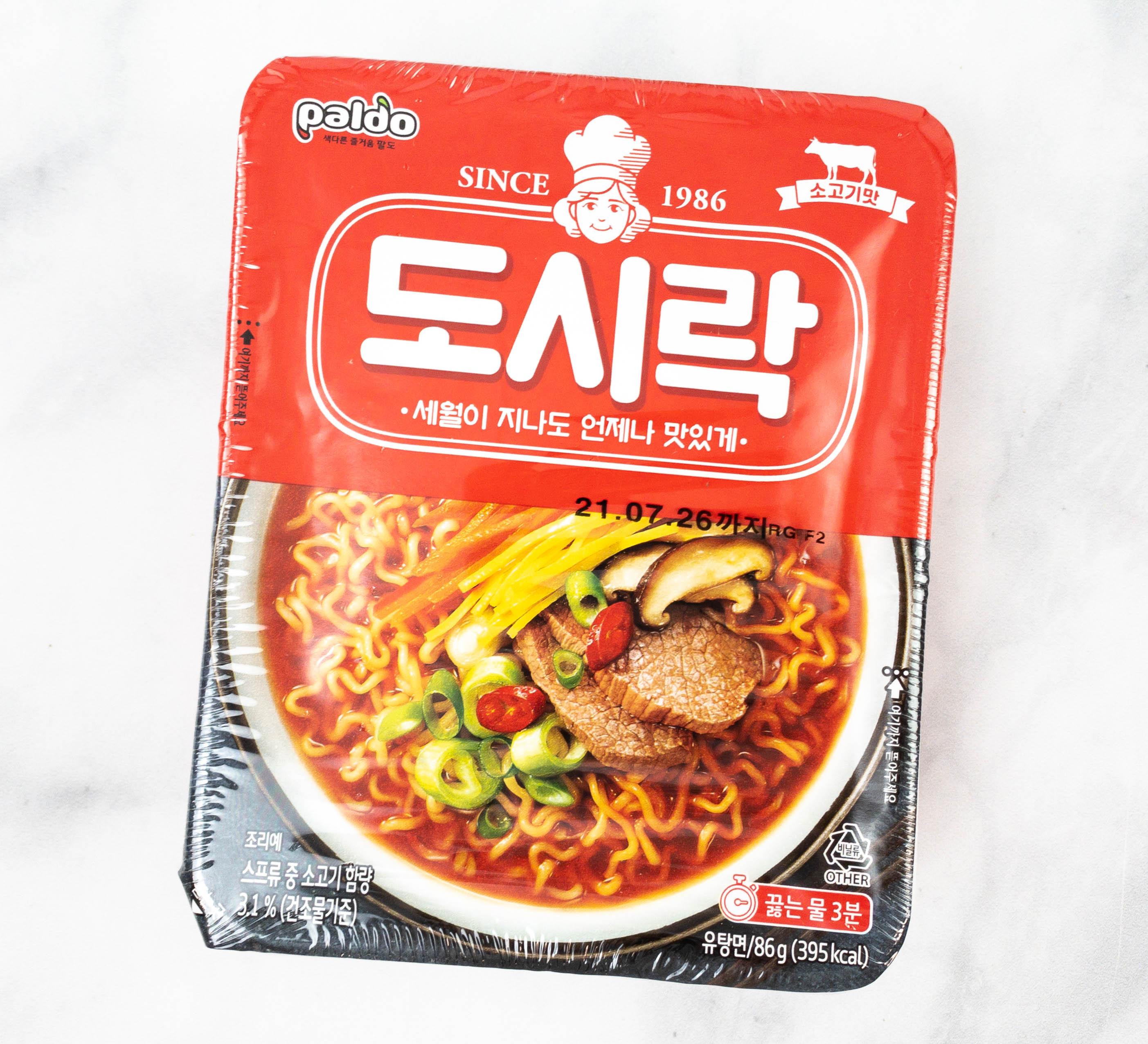 Paldo Dosirak Instant Cup Ramen. Here's an easy to prepare instant meal in a cup! It features a flavorful beef broth and delicious noodles for a quick yet hearty meal. You can even add garnish and additional protein to take this noodle dish to the next level!
Pretz Onion Cream Cheese. Pretz are delicious cookie sticks, which come in different flavors. This time, I received the onion cream cheese variant which reminds me of a delicious bagel spread. Each cookie stick is also crunchy and flavorful!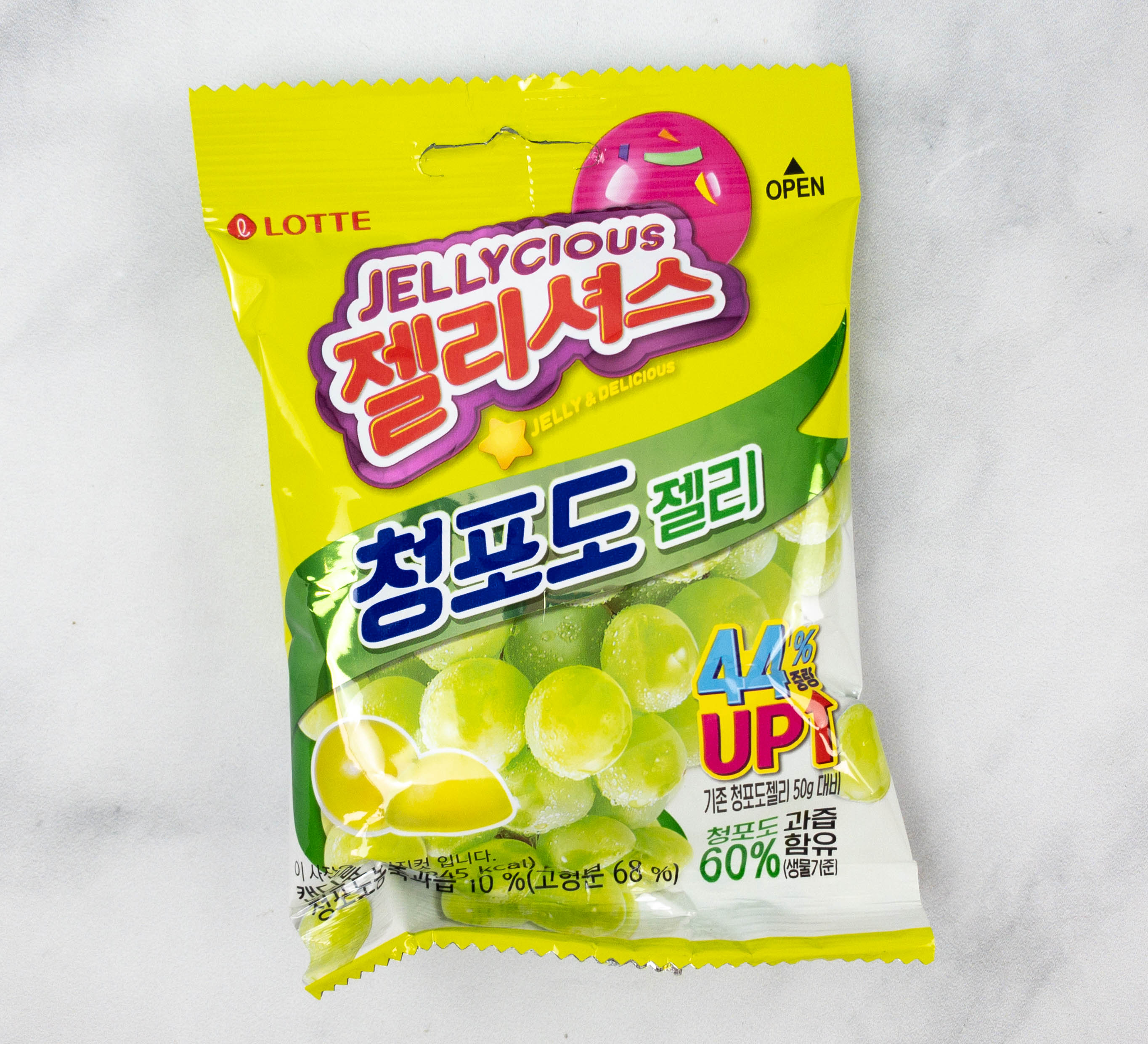 Lotte Jellycious Grape Jelly. I love jellies and these sweet grape-flavored jellies from Korea aren't an exception. Each juicy jelly is sweet and also bursting with a refreshing grape flavor! They are also soft and not too chewy!
Crown Sando Biscuits Strawberry. For strawberry lovers, here's a small box of strawberry cream-filled biscuits!
They came individually wrapped, making them perfect for sharing!
The biscuits were buttery, while the filling is sweet and tasty. Dunking these on a tall glass of milk is also a great idea!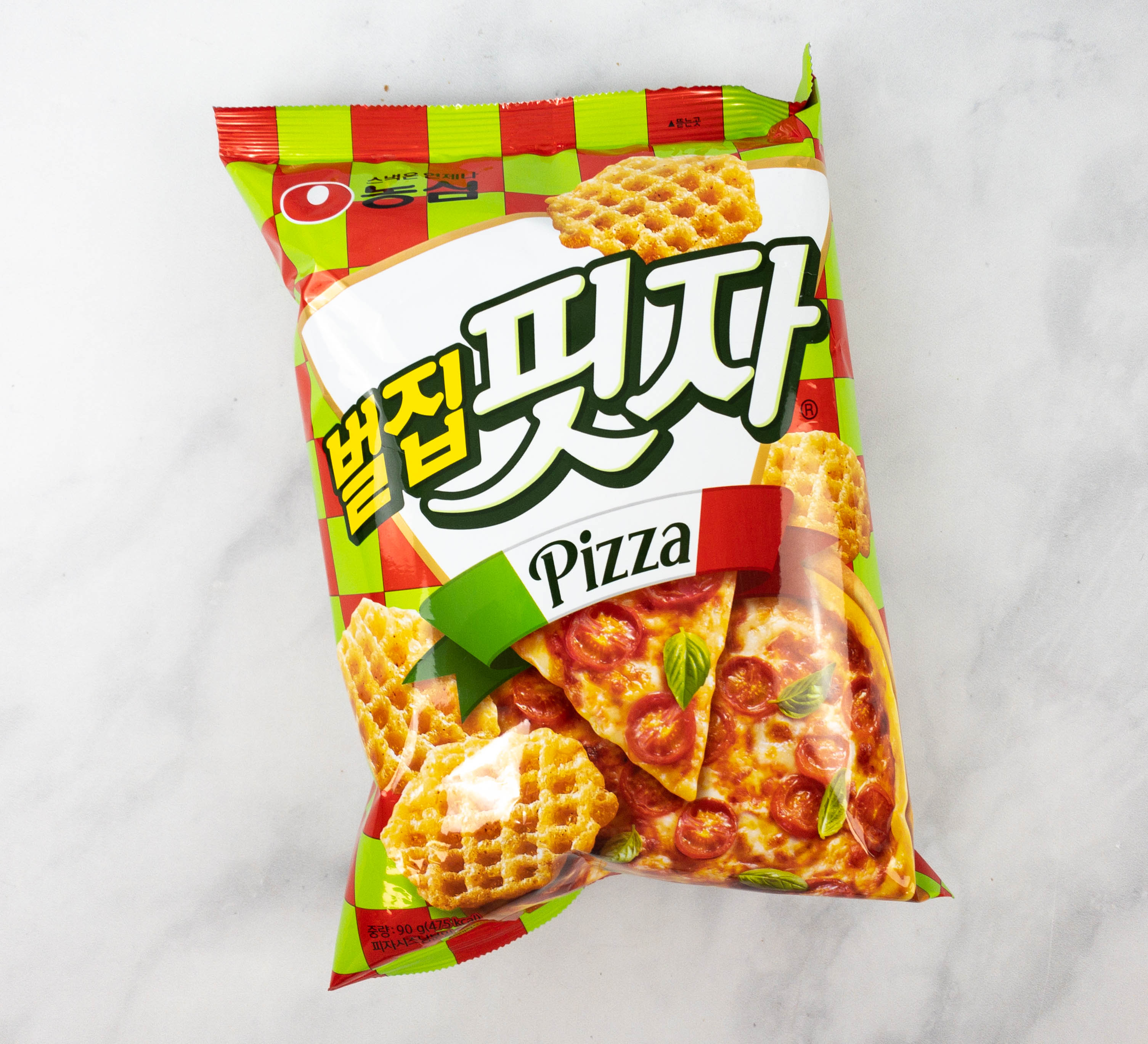 Nongshim Beol Jib Pizza Chips. There's also a snack for all the pizza lovers out there! It's a pack of crispy chips, packed with all the flavors you can get from a real slice of pizza. Each piece is also waffle shaped, making it so enjoyable to munch on.
Lotte Cereal Chocolate Crunch. These crunchy cereal puffs can either be paired with milk or enjoyed straight from the box. The rich milk chocolate filling makes it even better, and sweeter!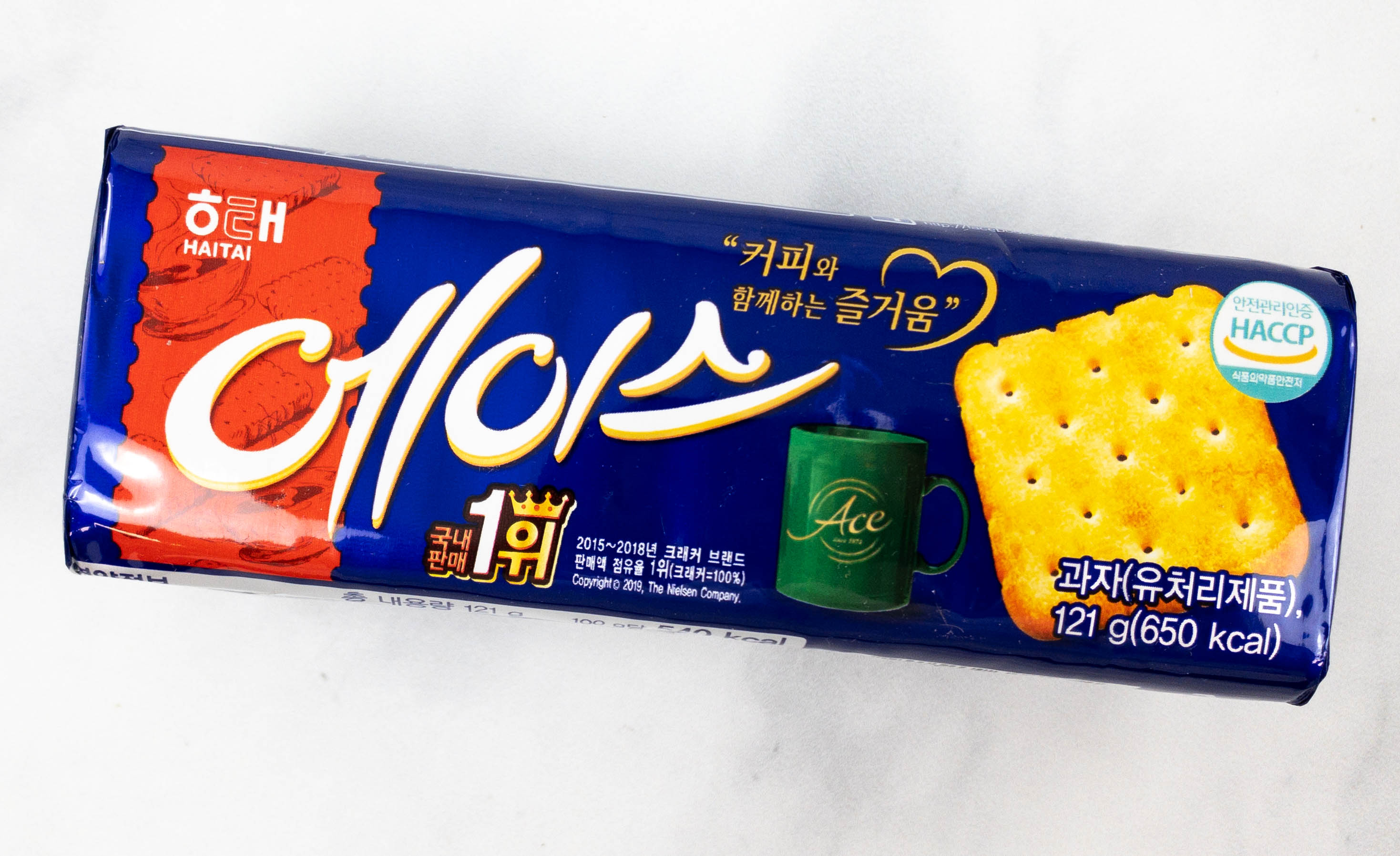 Haitai Ace Crackers. These slightly salty crackers goes well with hot beverages like tea, coffee, and hot chocolate.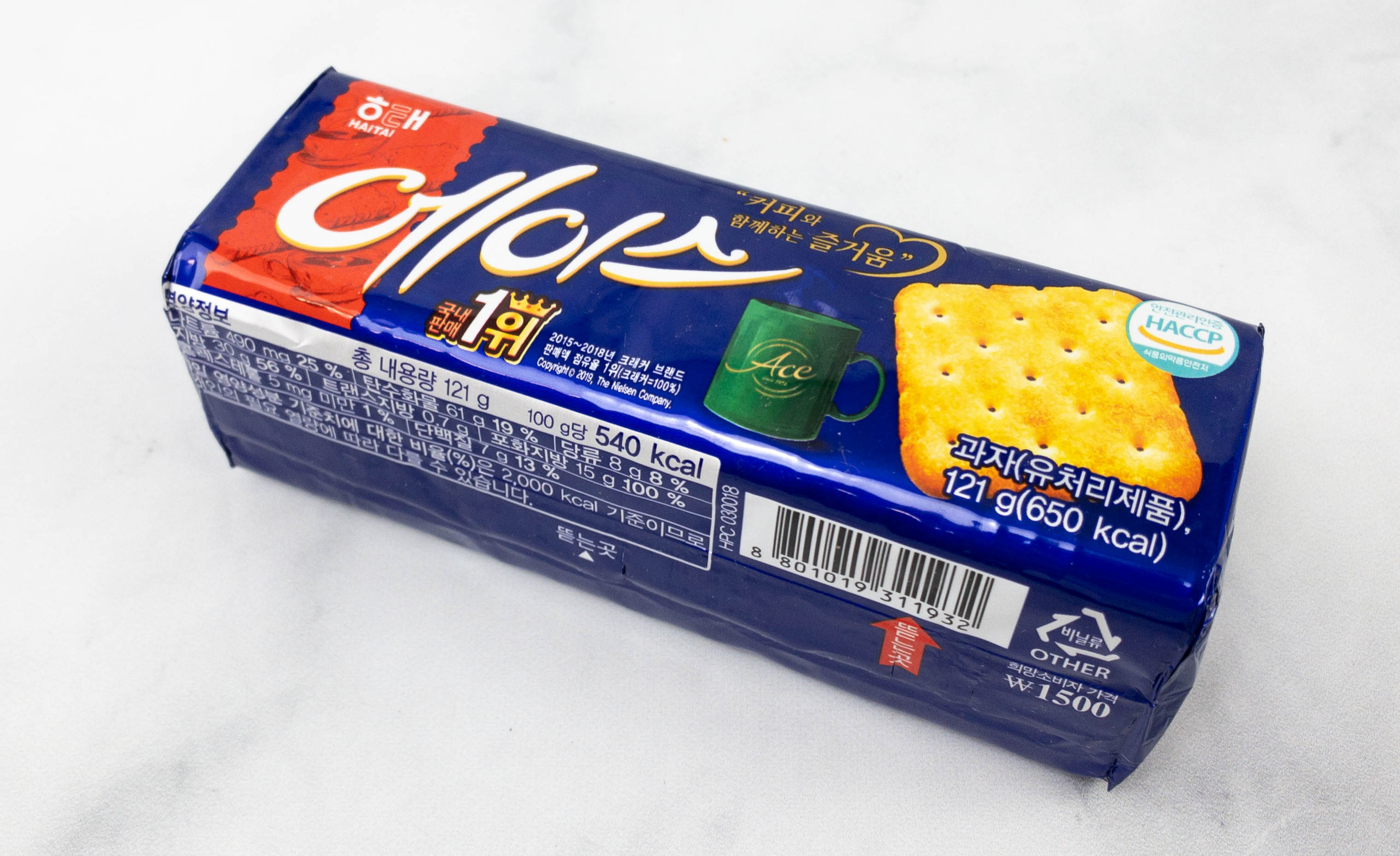 They were also pretty crunchy and I loved munching on them, keeping me full until my next meal. Aside from pairing with hot beverages, these are also great with ice cream!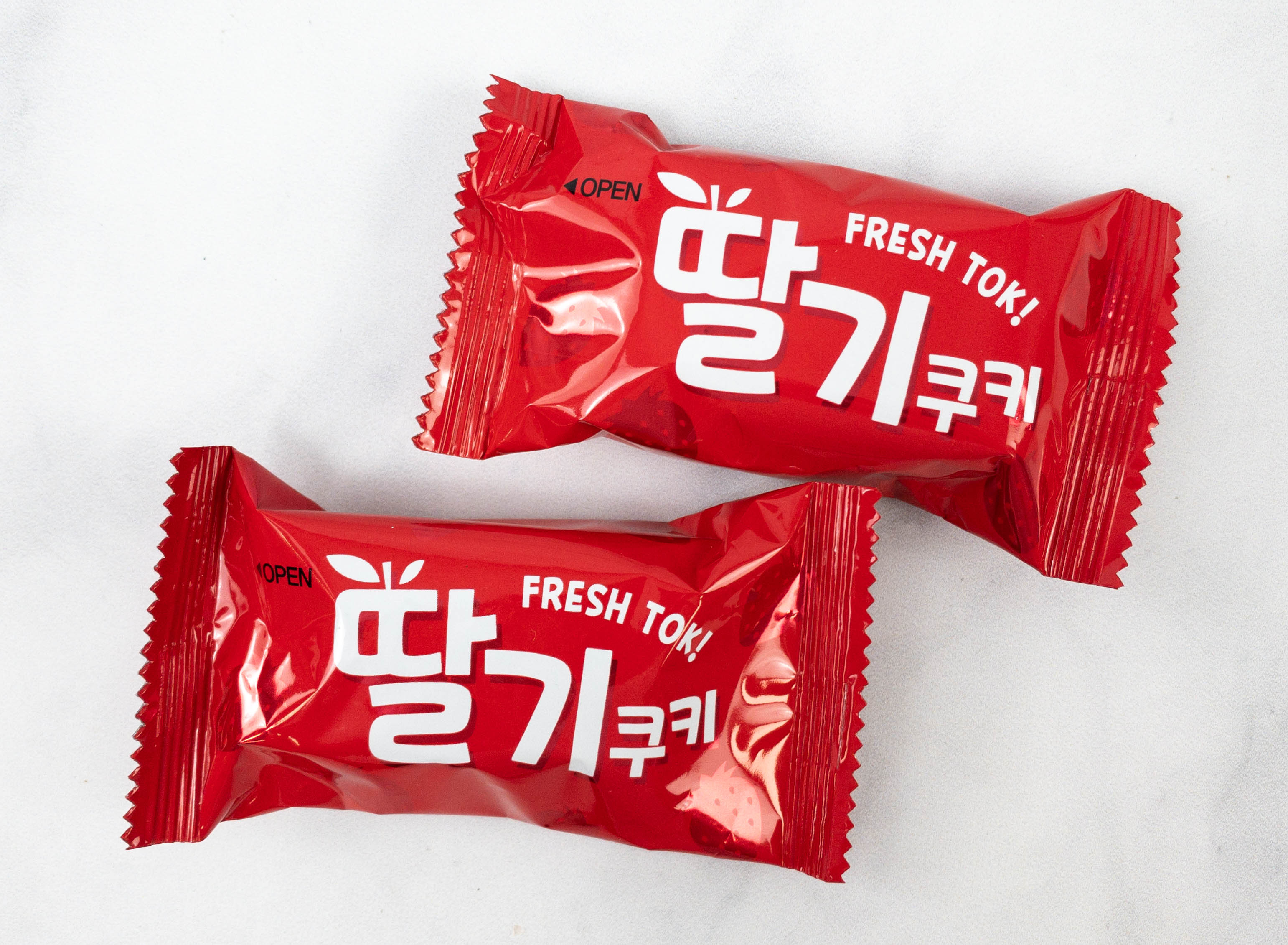 Lotte Strawberry Cookie. My box has a lot of cookies this month, and I'm not complaining! I received 2 of these soft streusel cookies, which are a bit crumbly and messy to eat but still delicious.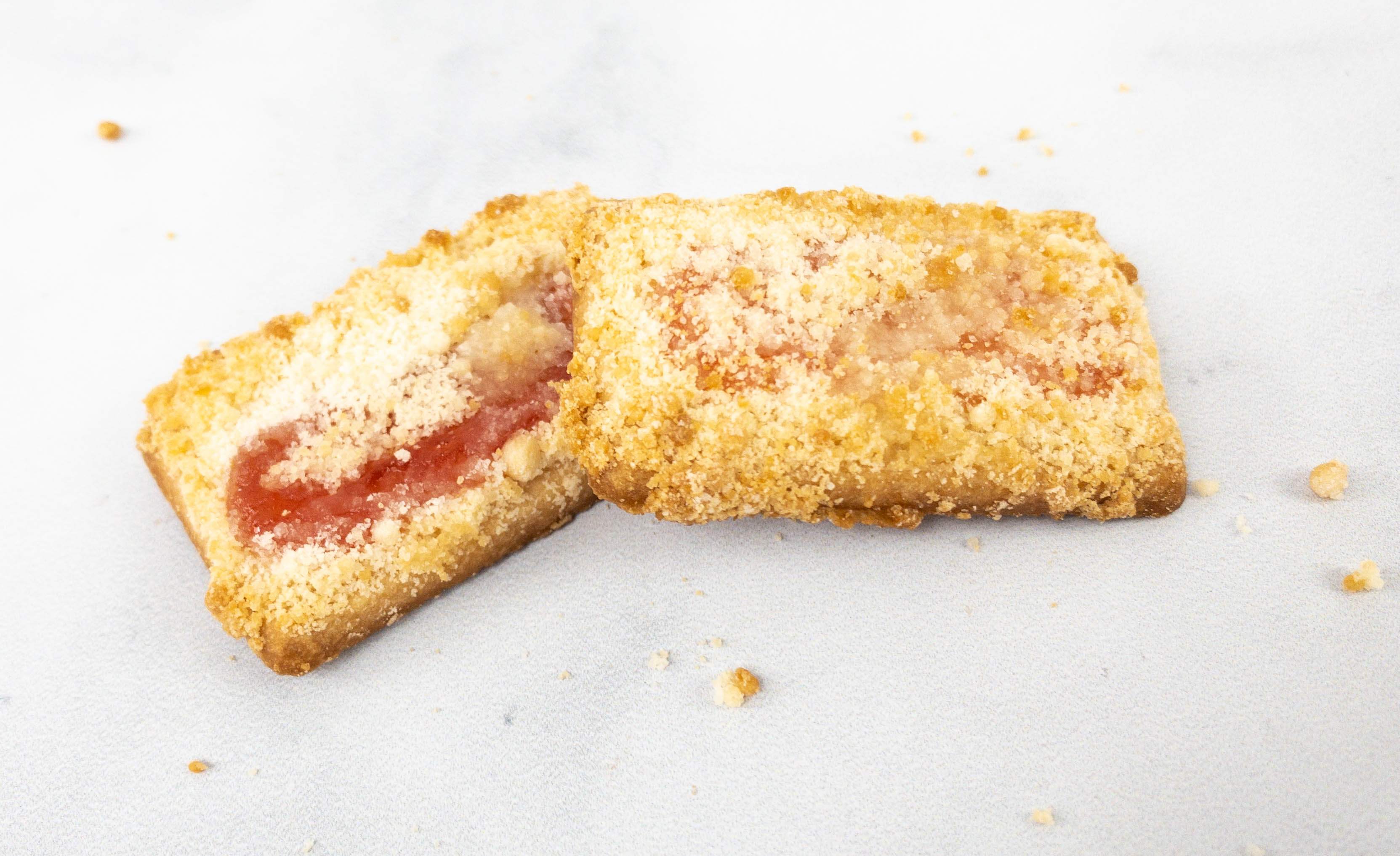 The strawberry syrup topping complements the cookie perfectly. It's the perfect combination of tart and sweet.
Lotte 2% Peach Can. This month's featured beverage is refreshing peach-infused water in a can. I like that it's only lightly flavored so it's not overwhelmingly sweet. It's also best served chilled!
Snack Fever sends delicious snacks from Korea every month, and this time, they included a bunch of biscuits, noodles in a cup, plus a delicious drink infused with peach. There's also a pack of gummies and a pack of chocolates, which were perfect picker-uppers. I loved all of them, but if I have to choose a favorite, it would be the soft streusel cookies with strawberry syrup. It has a nice texture and it's so good, it melts in my mouth. The biscuits with strawberry cream filling was also pretty good, as well as the cookie sticks in onion cream cheese flavor! If you're also a Korean snack lover, this subscription would be a great way to get your monthly fix, especially if you don't want to go out and shop in a physical store!
Have you tried Snack Fever?